We've found the best days out for teenagers in England. It can be tough, dragging them away from their tech, but these are the days out your teenager will thank you for.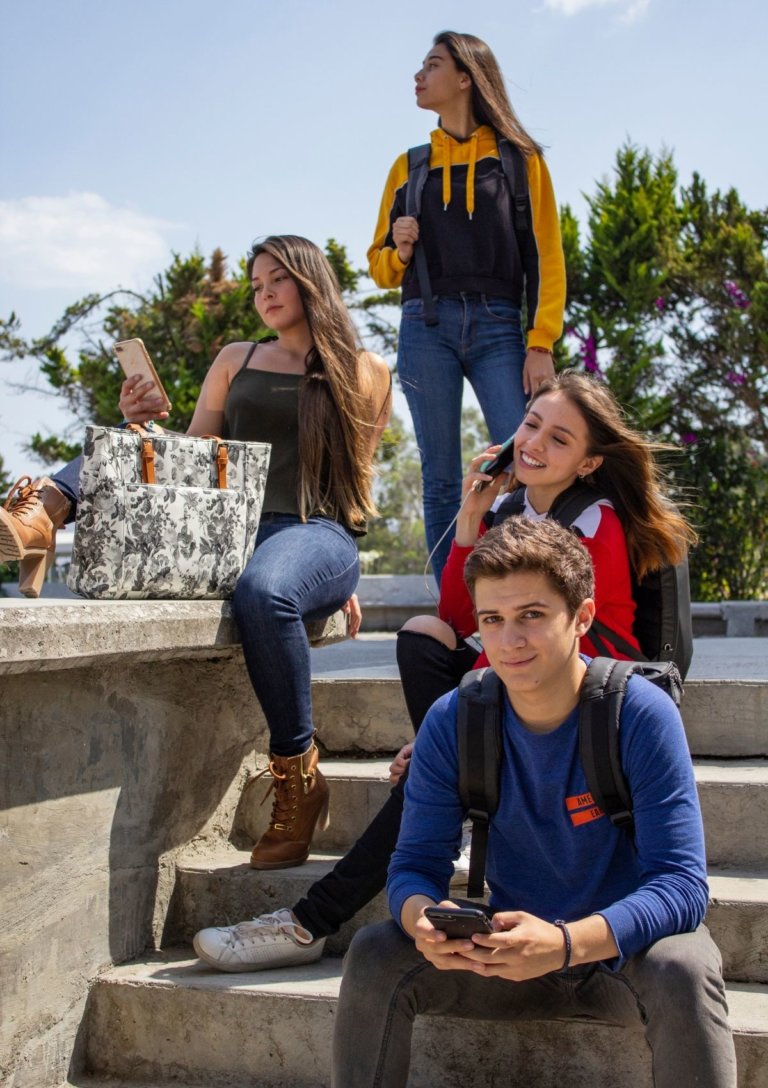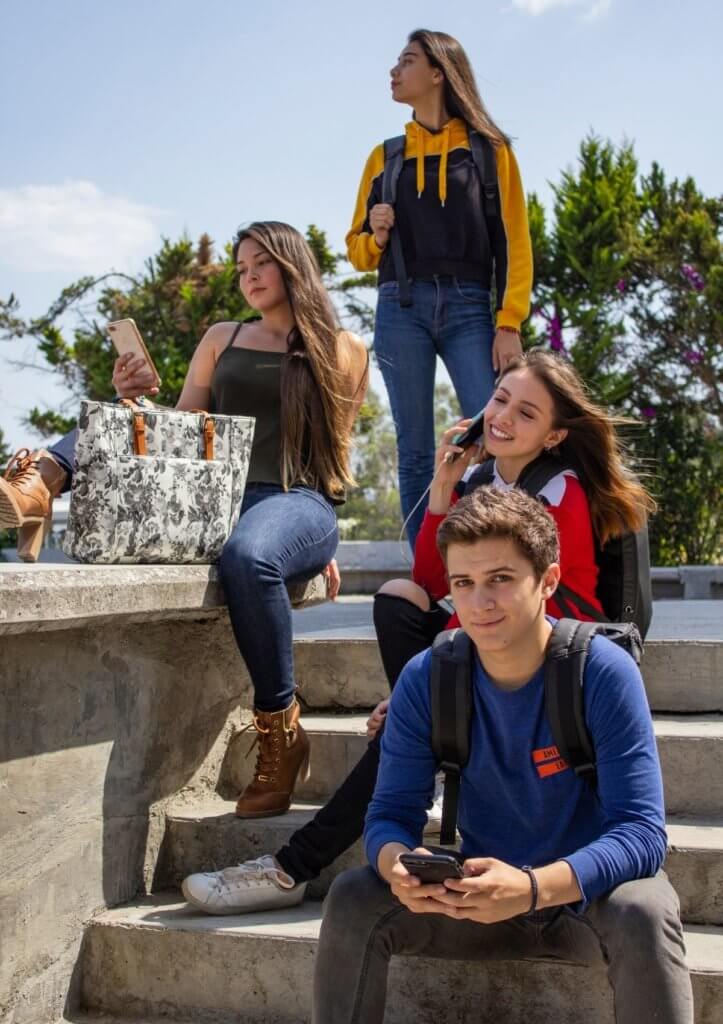 It can be difficult, trying to find a day out your teenager will enjoy – especially after all this time indoors. We've collated some of the best of England's attractions, to inspire your days out with teenagers.
Whether they like the outside, walking, hiking, aquariums or beach swims, here are some ideas for days out with teens around England.
Best Days Out for Teenagers in England
If you need some inspiration for a day out with a teen, here are a few ideas…
---
1. Visit the mystical Stonehenge
If you're into history and mystery then you could easily spend a few hours at Stonehenge for a day out with a teenager. The stone circles date back over 4,000 years, and even today nobody is really quite sure why this impressive structure was built.
Sit back, relax and enjoy the stones.
Then head to the visitors centre that explains all the different theories surrounding this mysterious place, and walk through the Neolithic village that shows how people lived 4,500 years ago.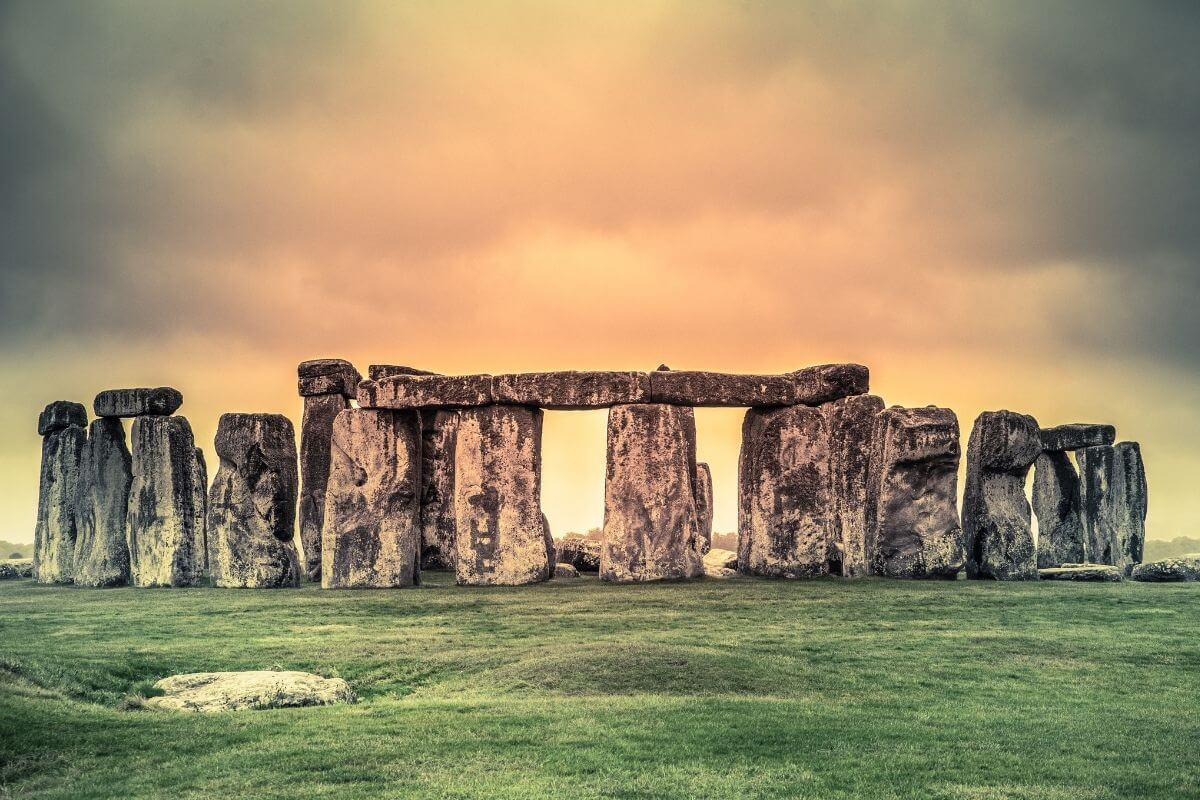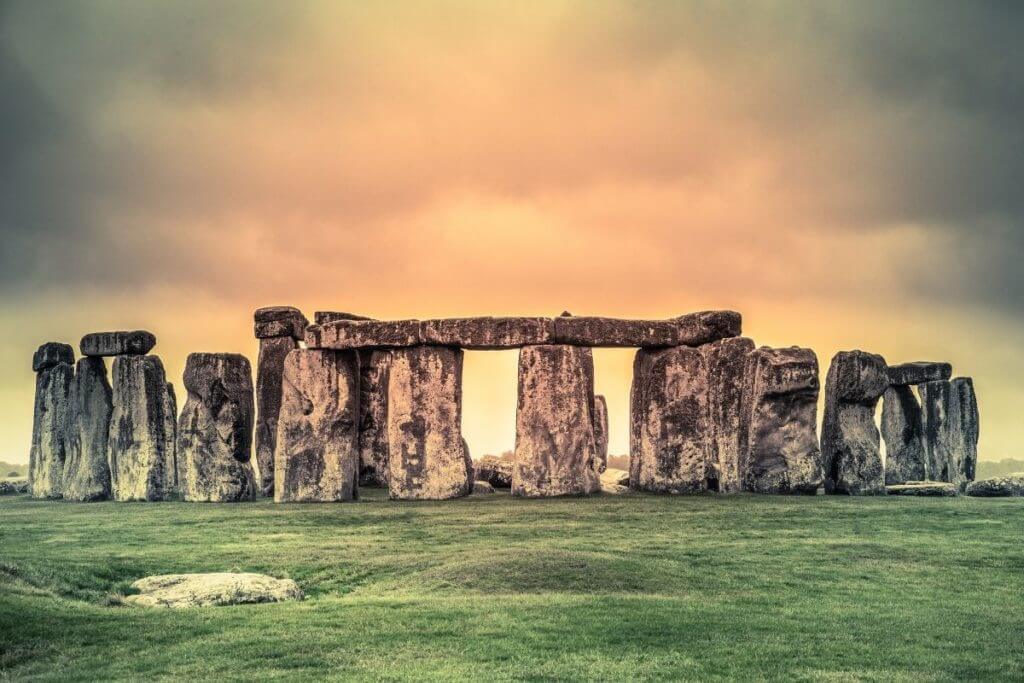 A standard entrance ticket allows you to see the stones from behind a fence about 15 metres away, and there are tours to Stonehenge that will take you directly to the site from London, along with Bath and Windsor.
If you want to get up close and actually go inside the stone circle, make sure to look out for the limited number of special access tickets that are available outside of official opening hours.
CLICK TO GET YOUR TICKETS FOR STONEHENGE BEFORE YOU GO TO SAVE TIME & MONEY!
2. Go paddleboarding
Paddleboarding is one of the most fun (and easiest) things to do on water. If you don't already have your own board then there are plenty of place to hire in all of the water hotspots in England. Paddleboarding is a great way to exercise, and just chat at the same time as you go and experience places with a different view.
We love it here at Day Out in England HQ on the south coast.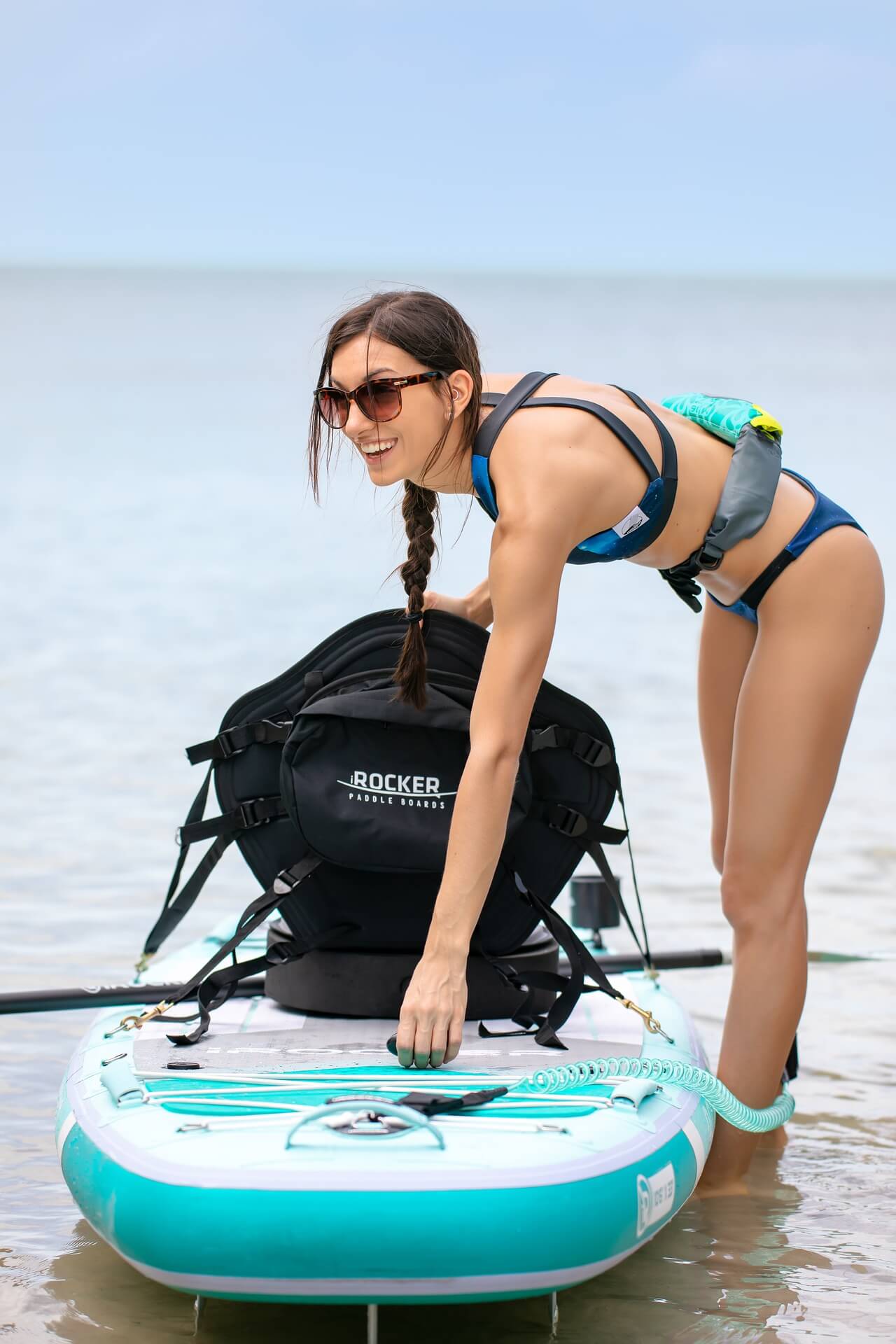 If you need some advice on the best spots to launch from then check out our guide to the best places to paddleboard in Hampshire, paddleboarding in the Lake District, and the best SUP spots in Somerset too. Here are the best spots to paddleboard in Dorset too.
3. Get a taste of Shakespearean times
Shakespeare lies in the heart of England's history and ancient culture. To spend a day reliving the Shakespearan Era, you should head out to Shakespeare's Globe Theatre. You could open your teenager's eyes on a day out to the Globe.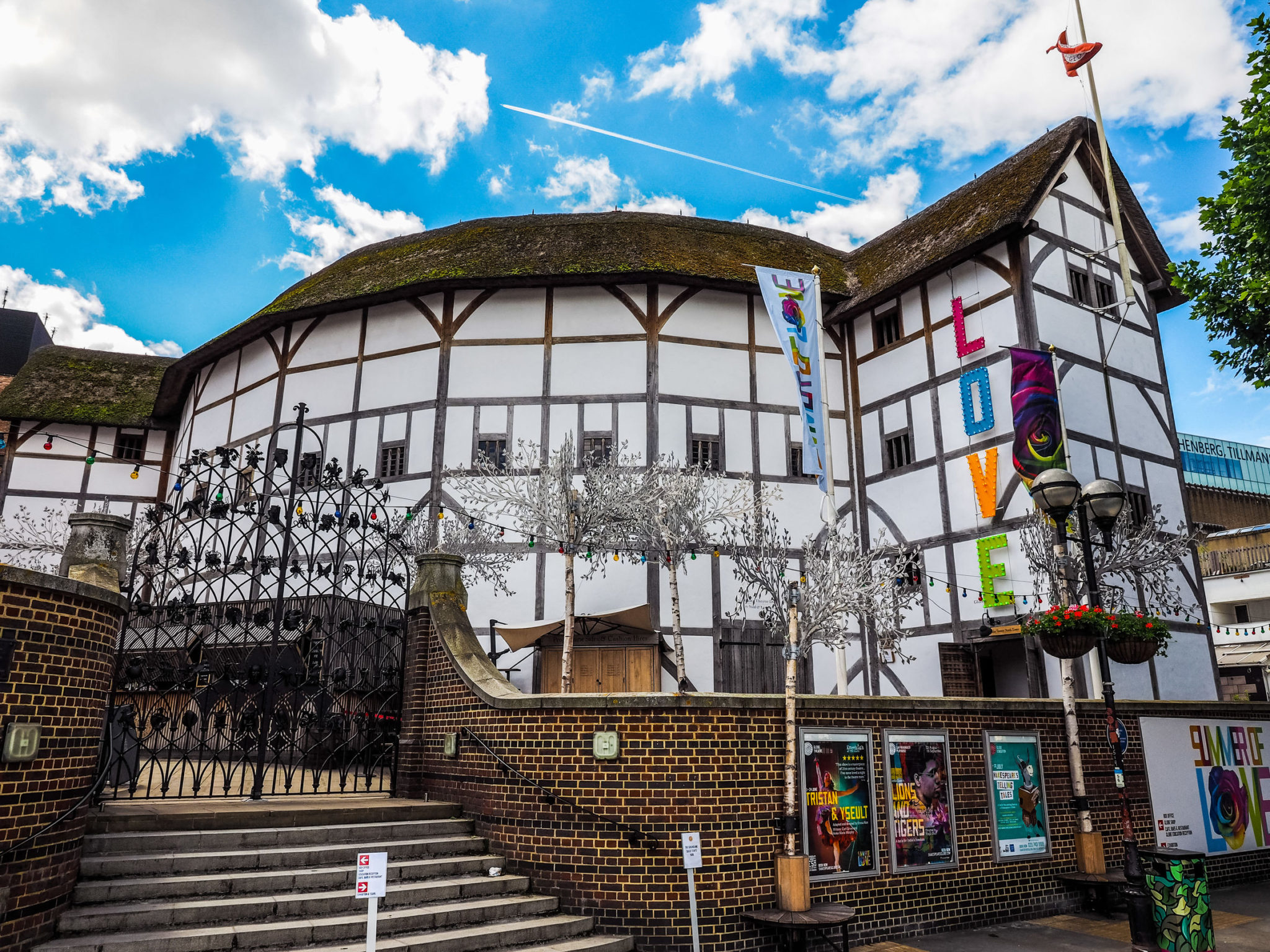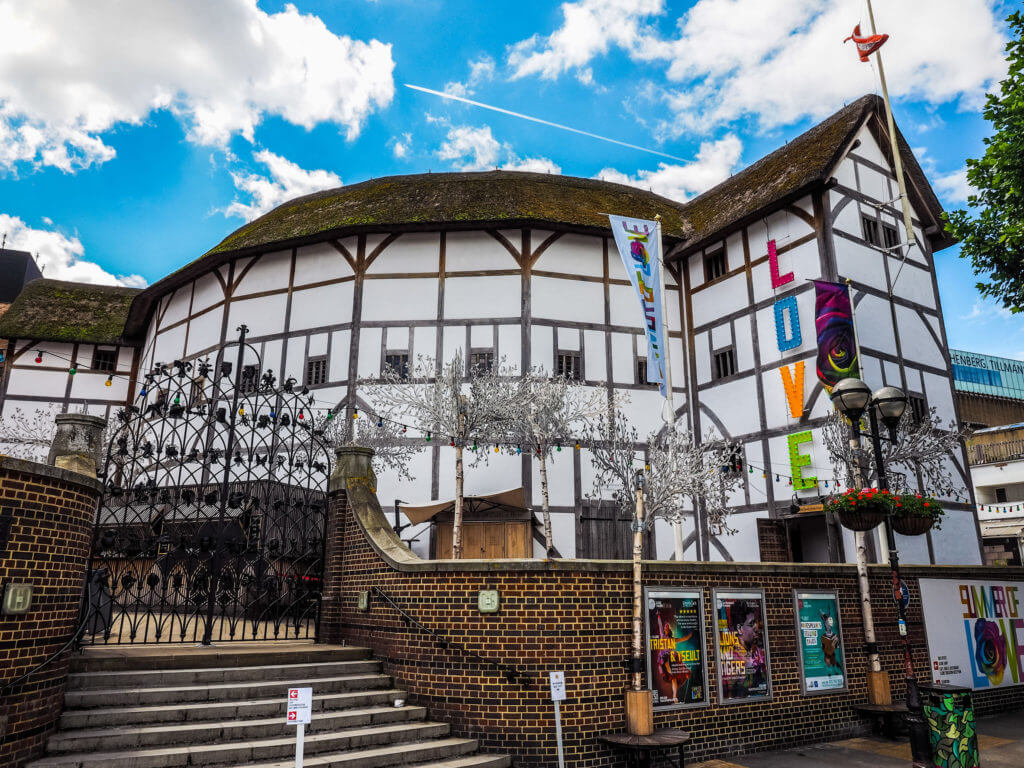 This theatre is a magnificent reconstruction of the original Elizabethan playhouse for which William Shakespeare used to write plays. It is a delightful and mind-blowing experience to watch a classical Shakespeare play at Shakespeare's Global Theatre sitting by the river edge. Pay an additional visit to Shakespeare's birthplace and his final resting place, the church, where he was put to rest before rowing in the River Avon in the famous boat, Bagsy Ophelia.
READ MORE: Ideas for a Fun Family Day Out in England
4. Go to a theme park
England has some brilliant theme parks. In fact, Alton Towers was named the BEST England attraction in our recent reader survey. The Midlands theme park has some awesome rides for your teenager to enjoy and the park is well set up for their safety, and so you can supervise from a distance – or maybe even from the gardens?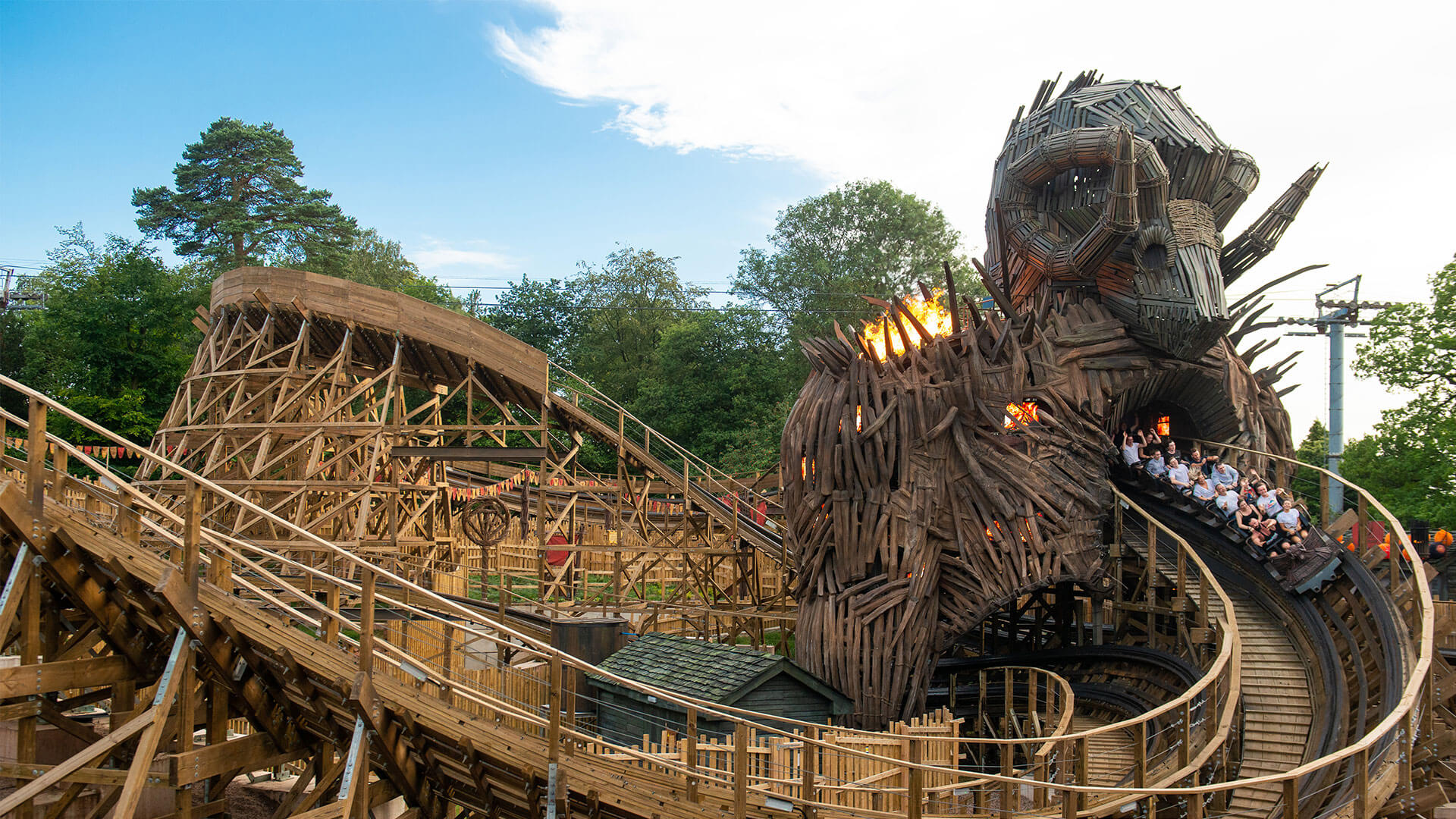 There's also Thorpe Park and Drayton Manor to enjoy. You can see the rest of England's best theme parks in our blog post here.
5. Head to the Dungeons
London, York and Blackpool all have spooky Dungeons to explore.
The Dungeons in the Big Smoke bring London's dark history to life through thrilling underground rides and terrifying interactive shows, with live actors telling the tale of Jack the Ripper, Sweeney Todd, and much more. It is a particularly good idea for something to do in London for teens studying such history in school, to consolidate their knowledge in a fun way.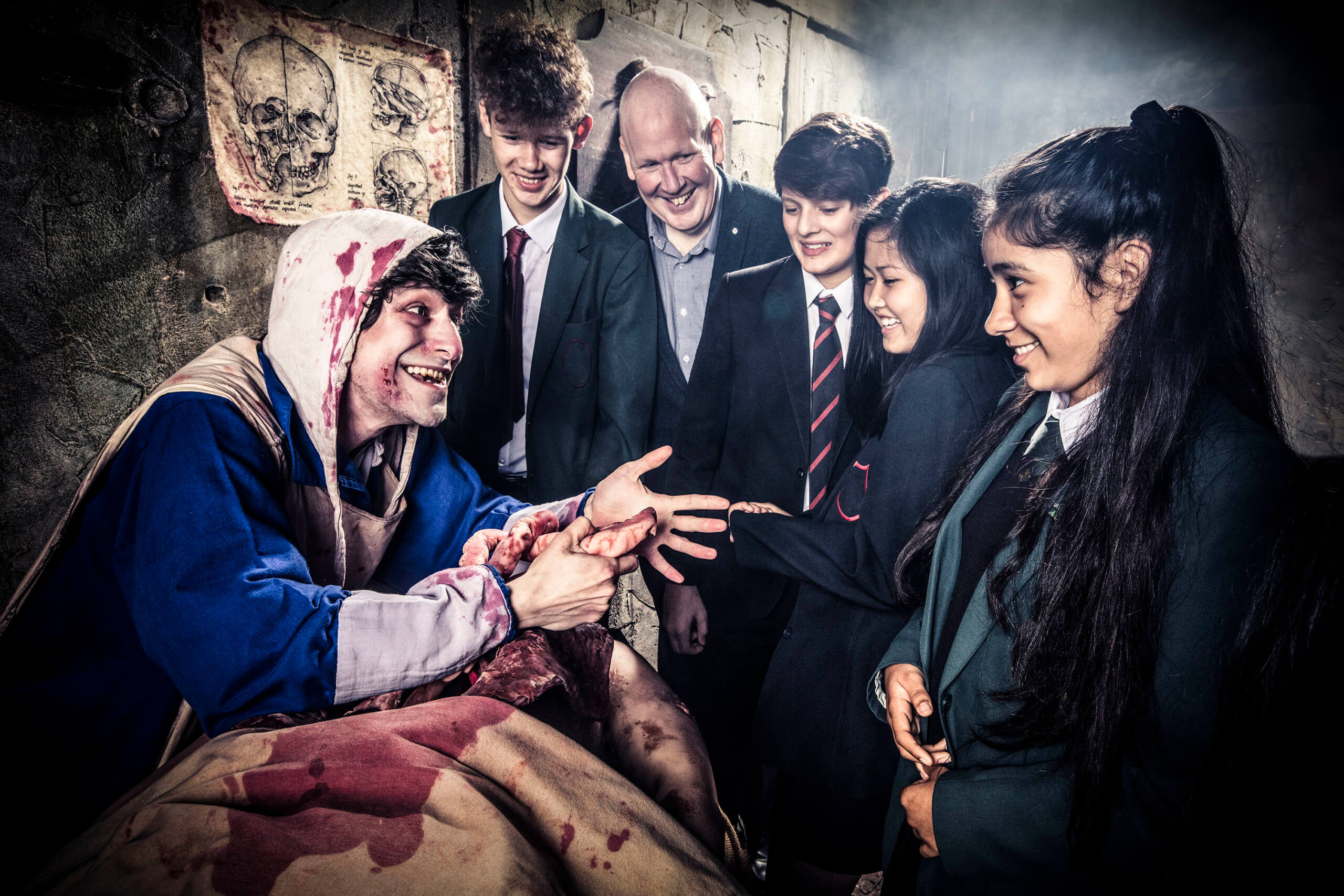 The eerie York Dungeon will get your heart racing with its interactive look at the grislier parts of the city's history. While at Blackpool Dungeons you'll hear stories about the towns's grizzly history over the past 1,000 years, brought to life by theatrical actors, special effects and even a few unnerving rides.
All make for a great day out for teenagers!
6. Survive the Bear Grylls Adventure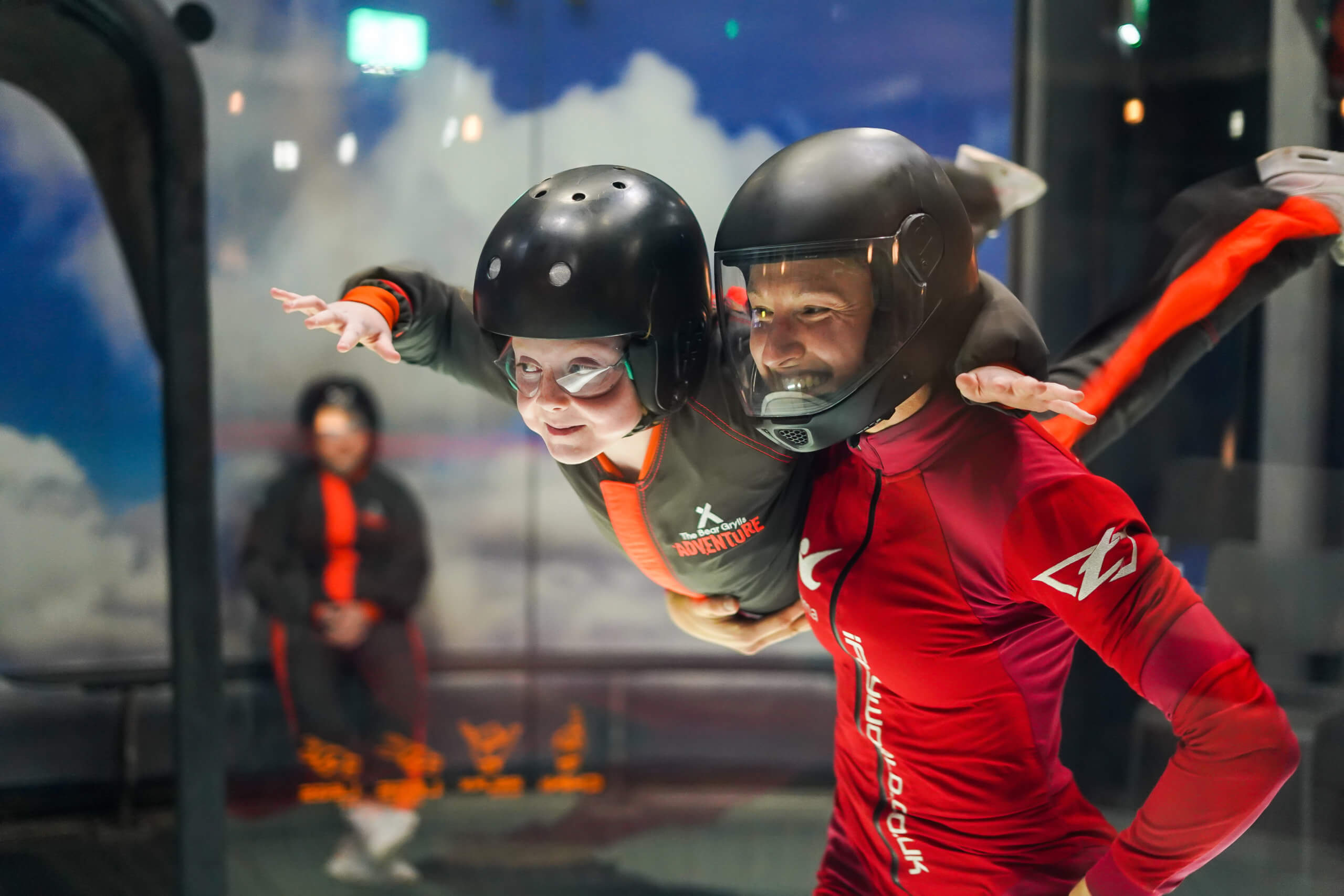 At The Bear Grylls Adventure in Birmingham, there are all sorts of epic family adventures to discover. From taking on the Royal Marines-inspired Assault Course to heading high up in the sky and making your way across Europe's tallest high ropes course, you can even try out diving or snorkelling too. There's even axe throwing if you want to let off some steam!
Make sure to prebook to guarantee your adventure.
7. Visit London with the Big City Saver
Simplify your trip to London with the Big City Saver ticket. Snap one up and you can visit the London Eye, London SEA LIFE Centre, Madame Tussauds AND the London Dungeon.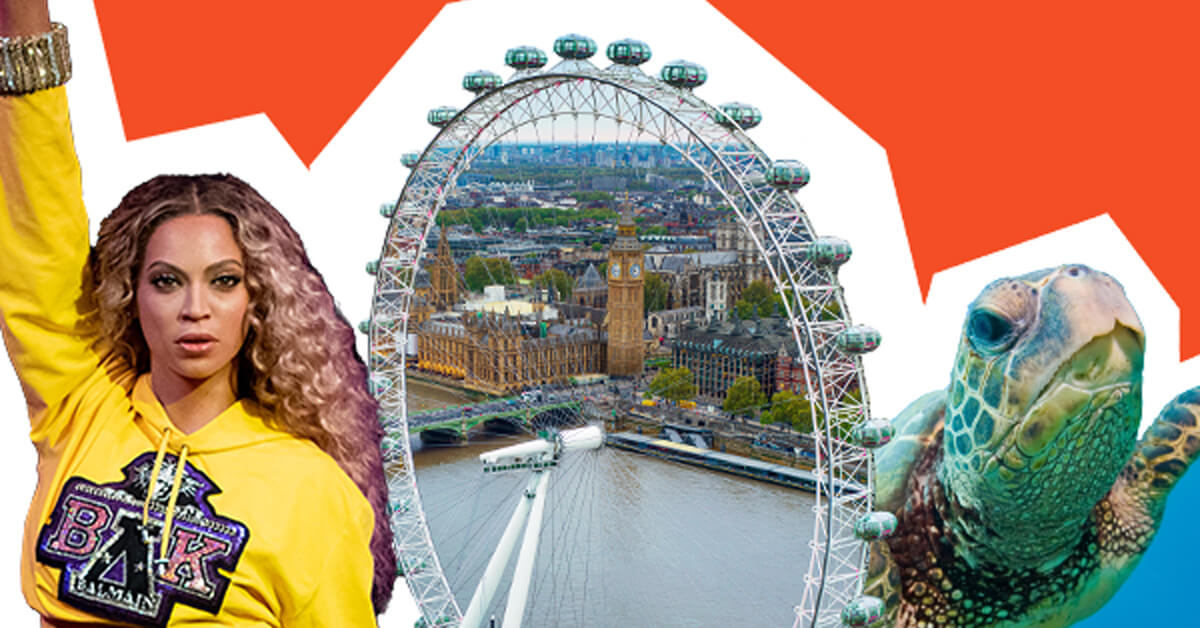 The Big City Saver ticket is great value, helps you to plan your budget in advance and to plan out your day of iconic London attractions too. You've also got 90 days to visit all of the attractions and you can reschedule for free.
Visit them all and you'll save over £75!
Book your Big City Saver London ticket here.
8. Enjoy the wonders of Whitstable
To have a day off from city life, far from historical and cultural excursions one must visit Whitstable with family or friends. Whitstable in Kent is a town of great natural splendours. The town is teeming with seasides, houses with vibrant colours, wide pebble beaches, local markets, and amazing art galleries by the coast.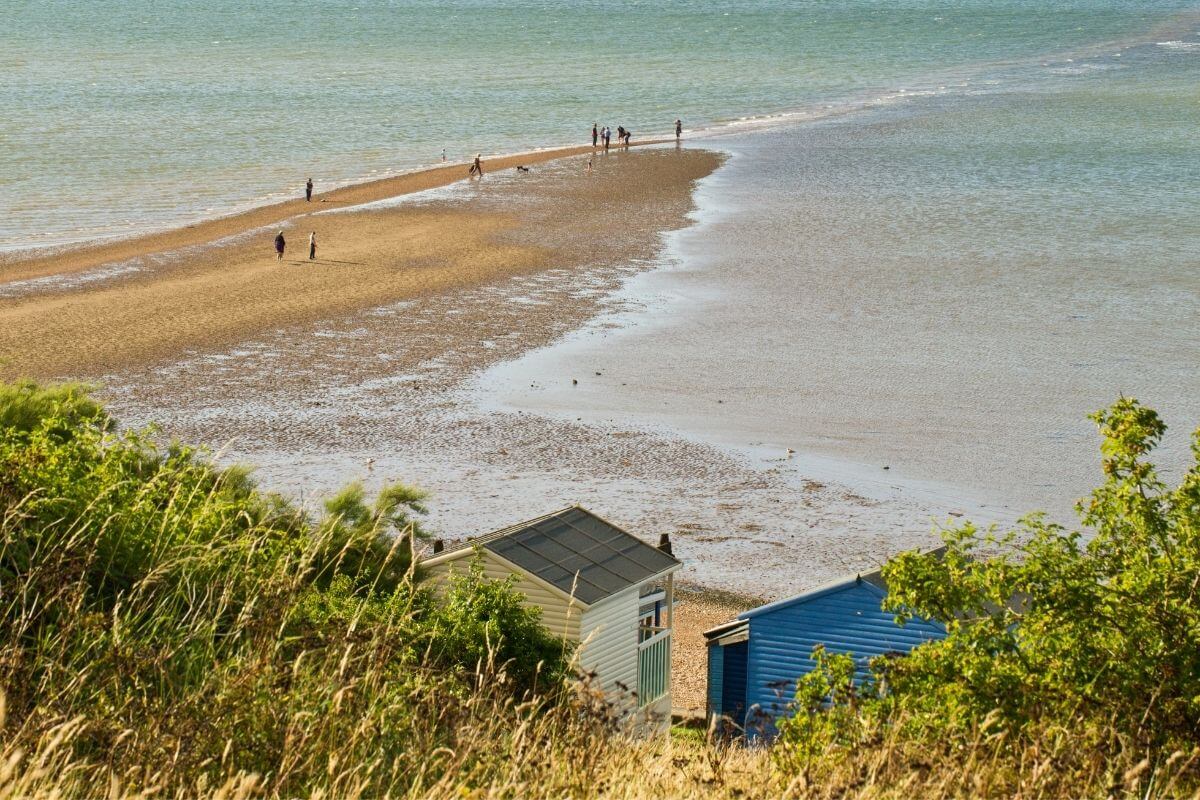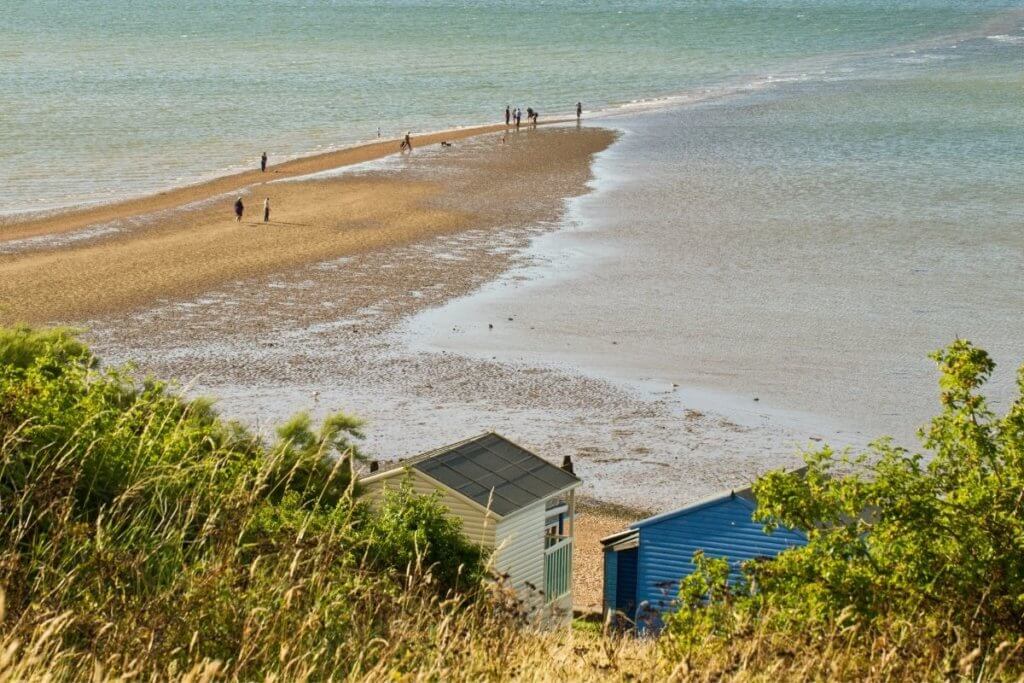 However, the feature that makes Whitstable stand out from others of its kind is its luscious food. Whitstable's most famous culinary delight is its fresh and delicious seafood. Other restaurants that offer the best culinary experience are Samphire and Wheelers Oyster Bar. They are famous for their incredible Pints and Oysters.
You might not be able to make the most of the pints on a teenager day out, but they'll enjoy the new food opportunities!
9. Discover StreetHunt Games in London or York
StreetHunt Games is a unique outdoor activity, perfect for parents entertaining older teenagers in the summer holidays when you've ticked off all the usual attractions.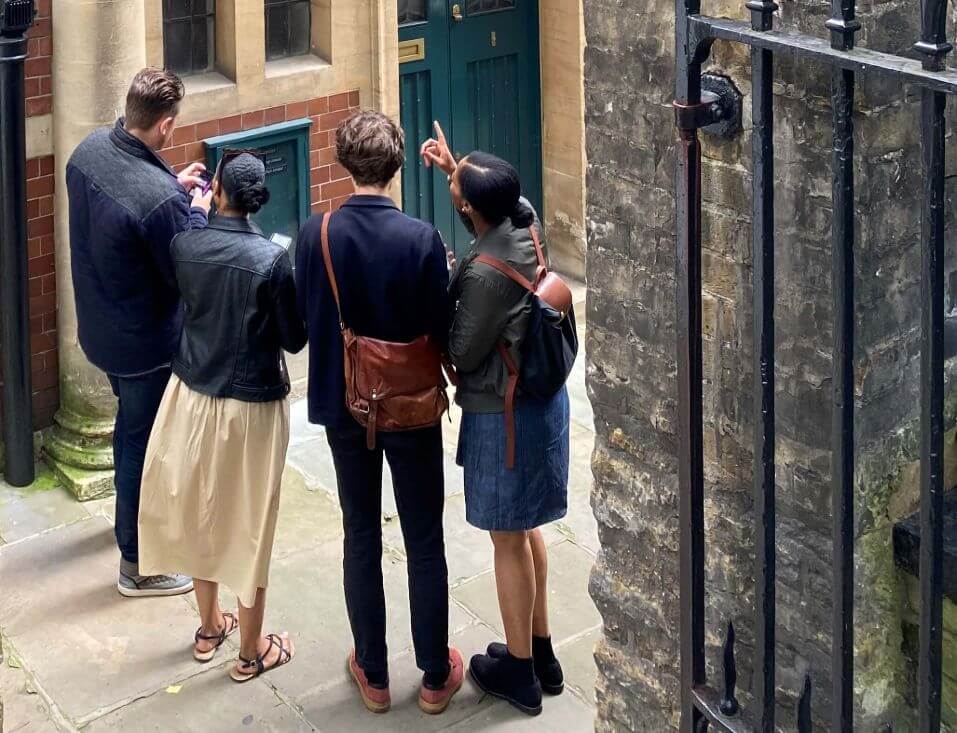 Keep your eyes peeled and your wits about you in this self-guided mystery set around captivating locations. Think grown-up scavenger hunt meets escape room meets murder mystery, played outside across the city.
Get into the fresh air and get your steps in! As well as entertaining teens, it's perfect for a team social, date night or friends meet-up.
Their debut game, The Case of Colombia's Finest, introduces you to Jim Robusta and his coffee company. Jim's colleagues have shady pasts and Jim has asked you to sniff out evidence of crime amongst the caffeine.
They were featured in The Guardian's Family Checklist and have had many 5* TripAdvisor reviews alongside being awarded TripAdvisor's Travellers' Choice 2022.
10. Walk along with the South Bank in London
There are many ways to explore the beauty of England for a day out with a teenager. One of the finest experiences that England offers lies in its heart, London. There are a lot of options to explore in London, and so much to see specifically in Central London.
However, we guide you towards an amazing visit by recommending you to start from the gardens below the London Eye.
Strolling along the gardens will provide picturesque views of Big Ben and the Houses of Parliament.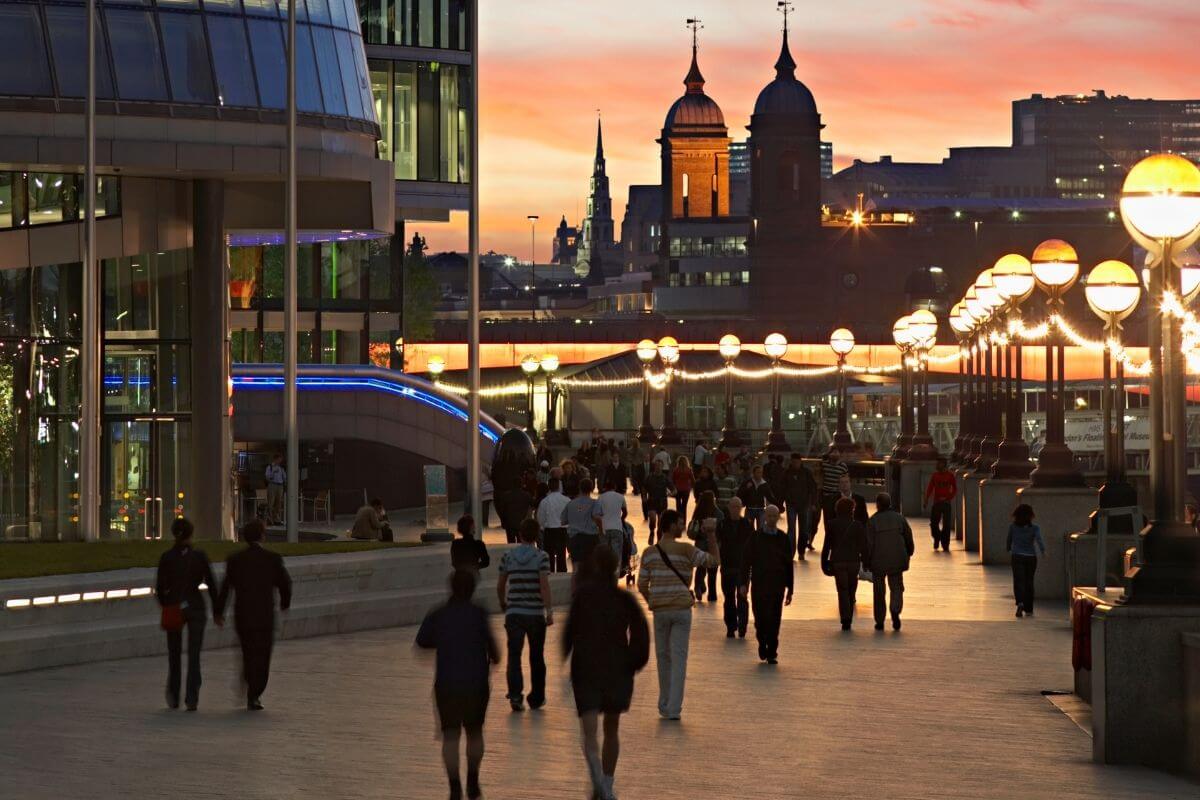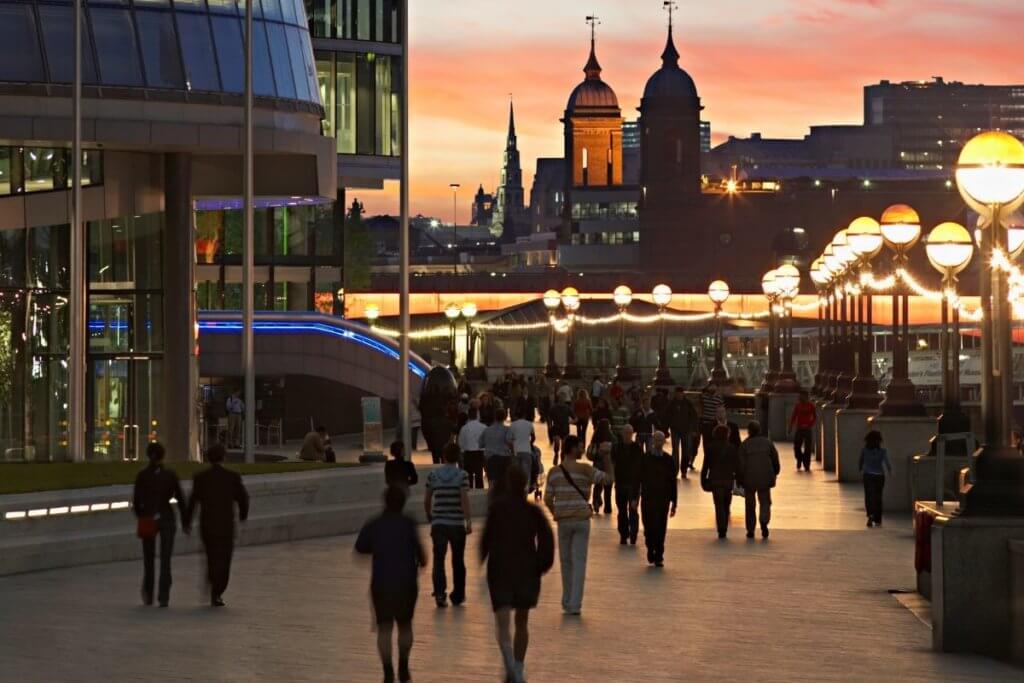 Your walk along with the South Bank in London lets you explore the beauty of the Royal Festival Hall, National Theatre, and Hayward Gallery. We recommend you to stroll with your family and enjoy the splendid views of the OXO Tower, St. Paul's Cathedral, and the Borough Market.
You can have a great day out with teenagers in London, but be prepared with a pot of money!
READ MORE: The Best Things to Do for Your Birthday
11. Follow the Beatles in rhythm
England is home to the most celebrated icons in the history of the musical world, the Beatles. If your day out with a teenager has a music focus, then a day out in Liverpool is a great idea. In fact, I can remember going with my parents when I was a teenager too.
So, rejoice in the harmony and rhythm of the Beatles, and take a walk around the city of Liverpool in the north-west of England, the place where the famous musicians first met.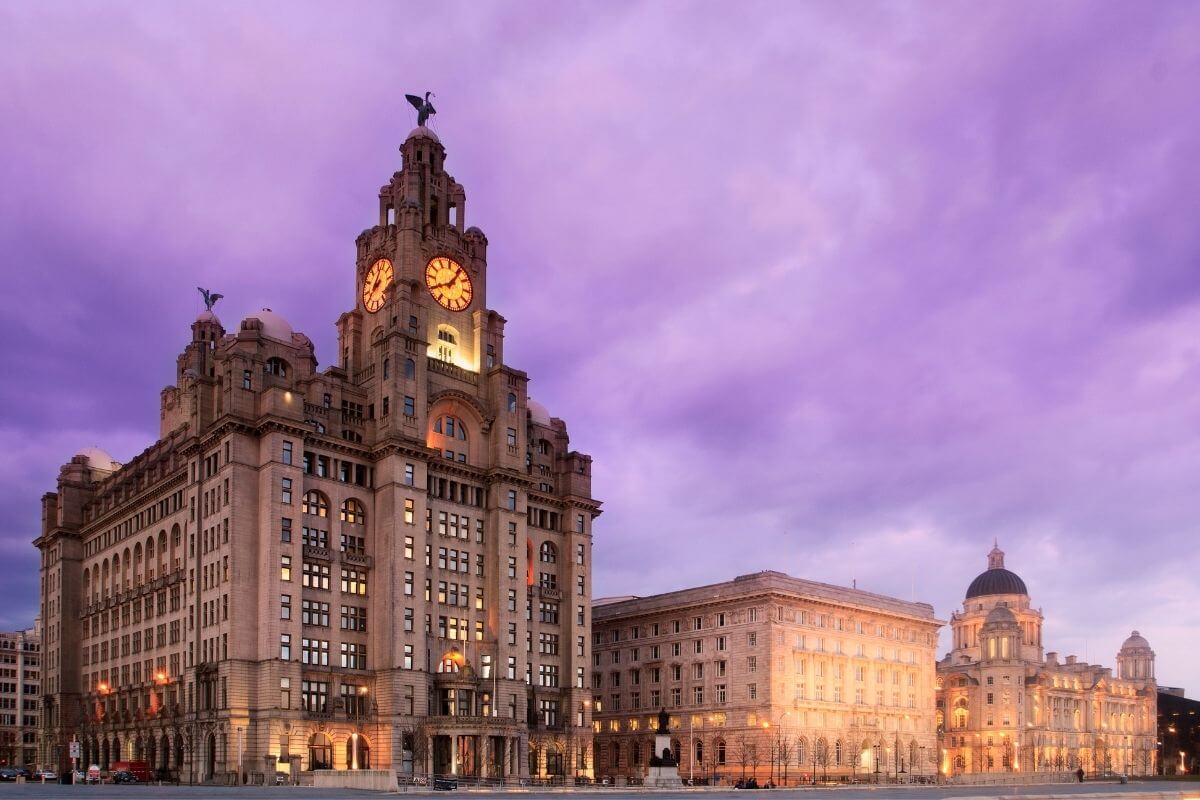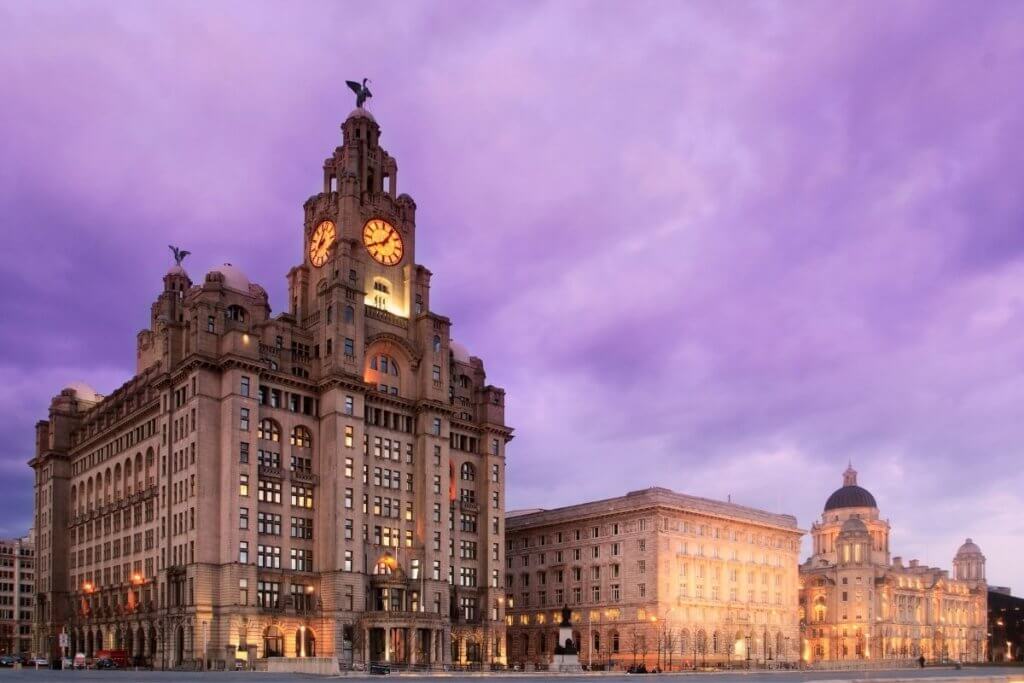 The city also hosts a great number of music lovers every year at the National Trust-owned childhood homes of the great John Lennon and Paul McCartney. Finish your trip by heading to the Beatles Story, the world's largest permanent exhibition which displays the history of musical stars and the Cavern Club where the Beatles first used to perform in their early days of career.
Visiting Liverpool is one of the best days out from Manchester.
12. Get picturesque views of the Glastonbury Tor
The Glastonbury Tor has a steep climb but the view from the top of Glastonbury hill is priceless. If you're looking for days out for teenagers that combine music and views, then this is the one for you.
It's only a few miles from the sight of the awesome Glastonbury Festival too.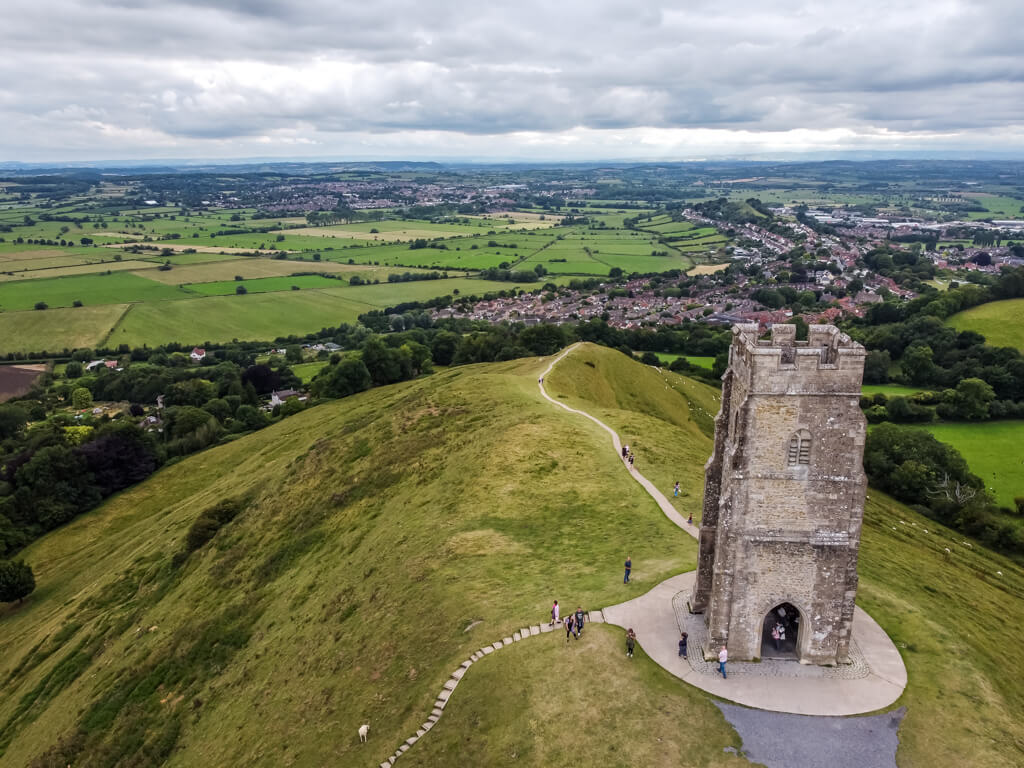 Climb the Tor and you'll get a wide-angle view of miles of the natural beauty of Glastonbury's fields.
On the way down the hill, wander into the Somerset Town of Glastonbury. Somerset is famous for its iconic music summer festivals and the hippie theme that stays all year.
13. Explore the streets of Brighton
Brighton is known for its great beach – Londoners love to come down and visit the Great British seaside. Apart from its ocean-related charm, Brighton offers an exciting bundle of creativity and culture. Brighton makes for a great day out for teenagers thanks to the shops, coffee culture and cool restaurants to explore.
They'll love it I can guarantee.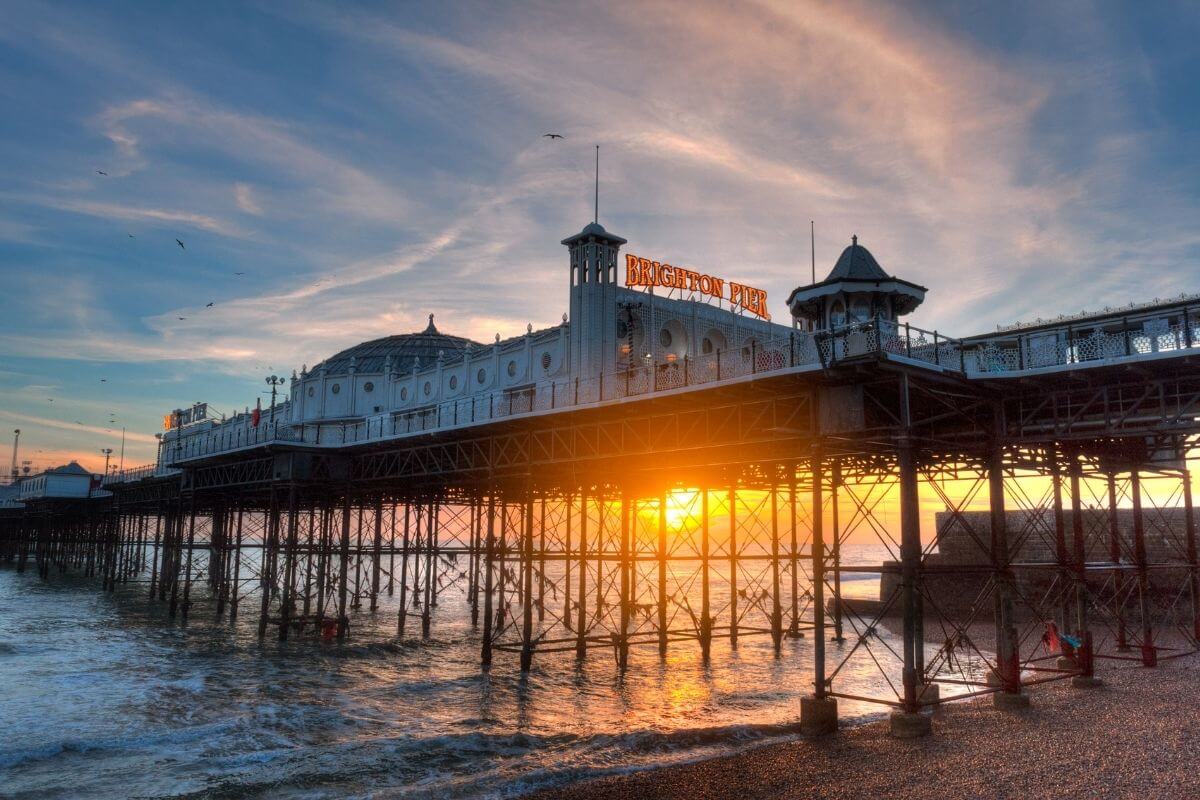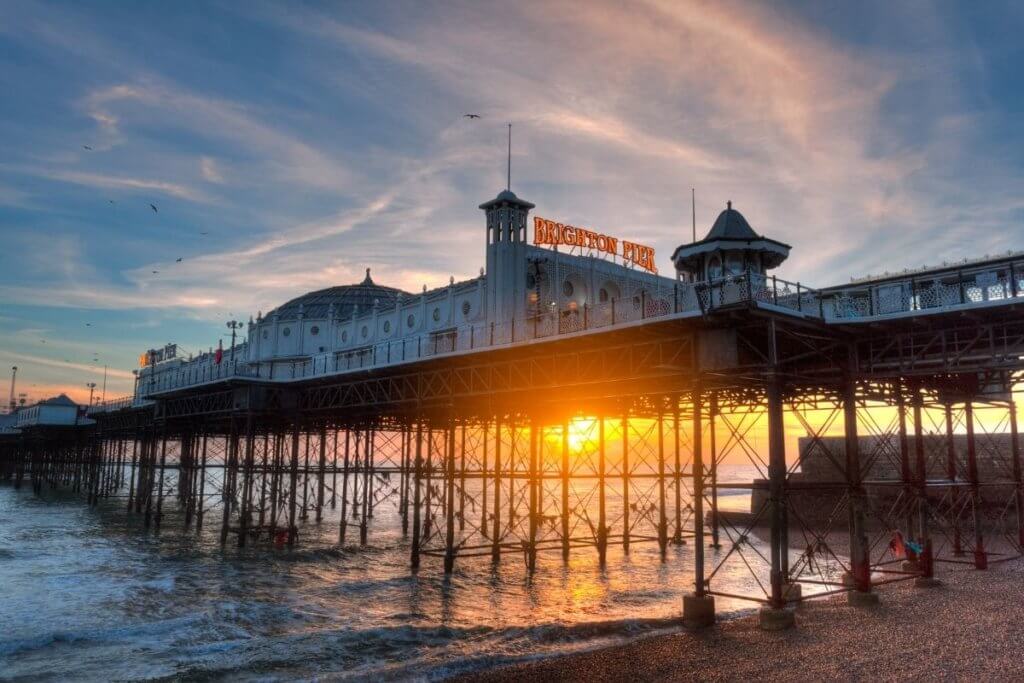 The area around the beaches is swarming with vintage collection shops – perfect for teenagers.
People also love to visit the former Royal residence of England, the Royal Pavilion. Wander the streets of Brighton and enjoy amazing street art and art galleries with a Mr. Whippy ice cream and playing arcades on the Pier.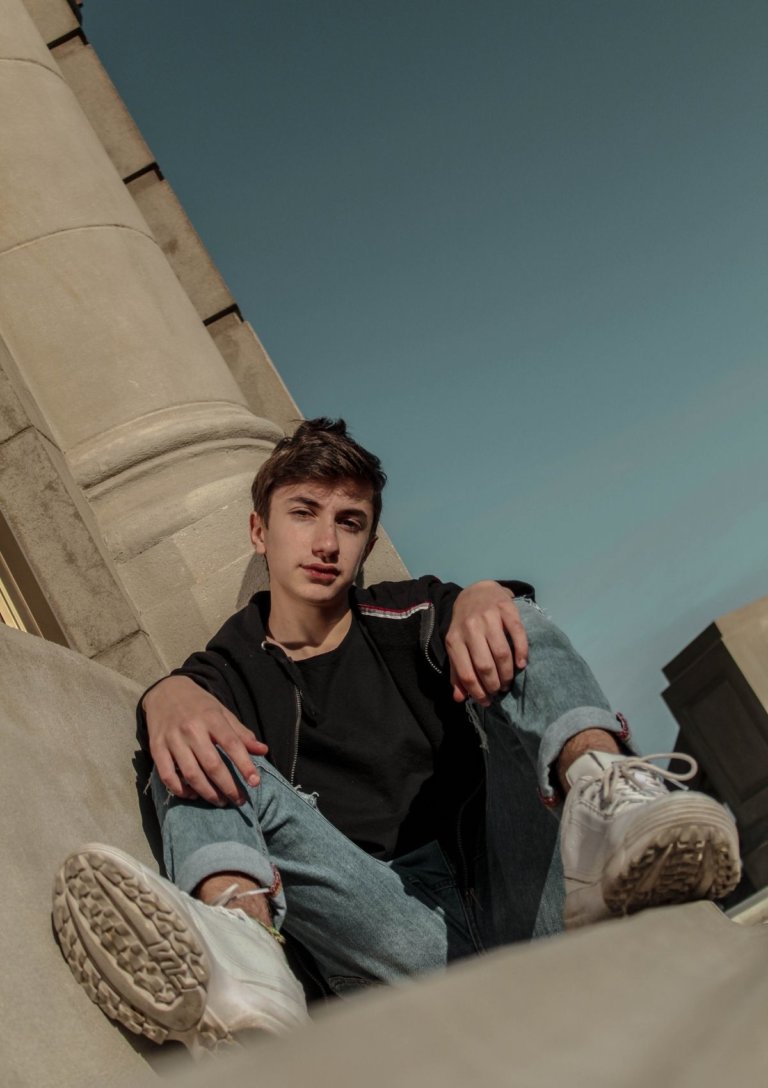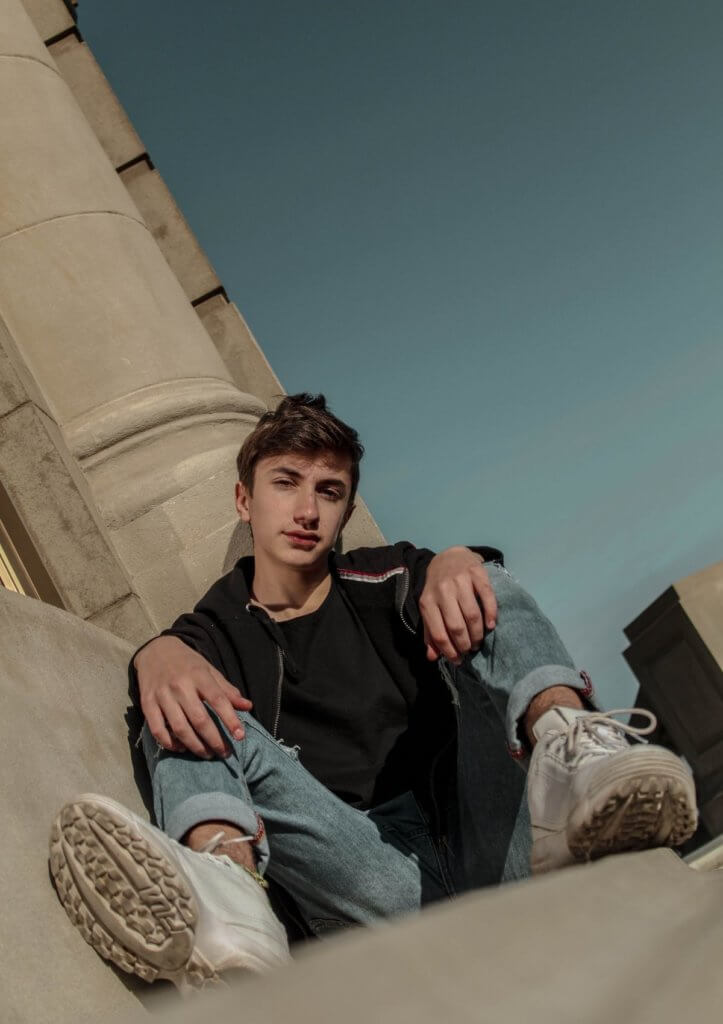 FOLLOW @DOINENGLAND ON INSTAGRAM FOR THE BEST DAYS OUT!

14. Spend a day in the World of Witchcraft and Wizardry
England is home to a very important modern-day icon of the film industry, the Harry Potter Series. The fictional story of Harry Potter novels and movies have their roots deep into the heart of London. There are Harry Potter filming locations all over the country along with the studios where the movies were filmed.
The Harry Potter studios make for the perfect day out for teenagers.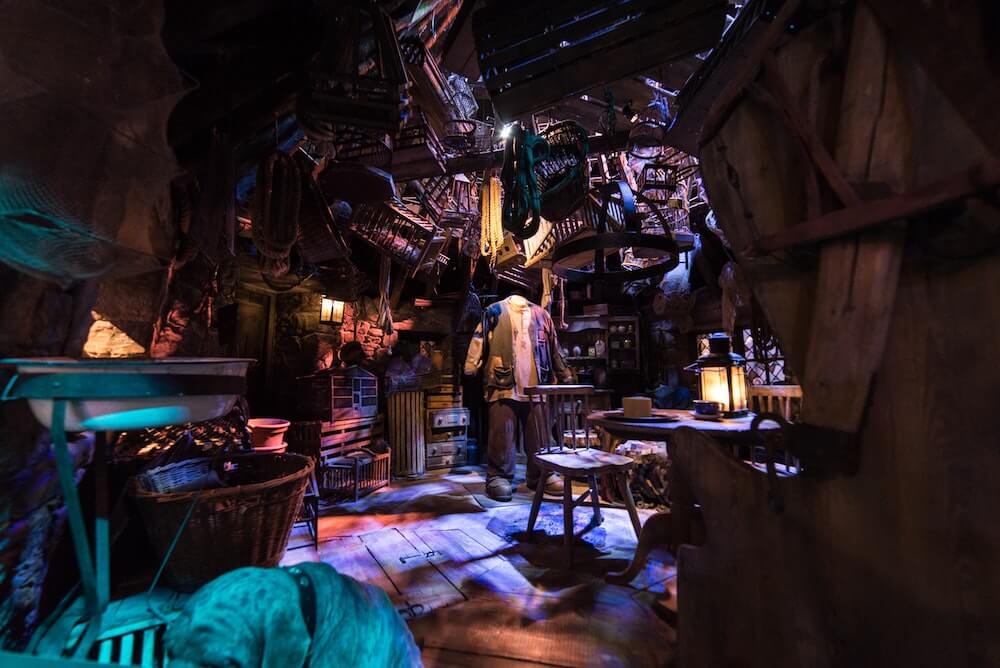 Visitors love to take guided tours of the Warner Bros Studio to explore the world of Harry Potter movies with original costumes, location fronts, and props. Not just a day out for teenagers, it's a great day out for the whole family.
Have a look at our guide to saving money with a Blue Peter badge to see if any of the teenager attractions you want to experience are discounted.
15. A day at the New Forest National Park
Looking for days out with teenagers who love nature and wildlife? The New Forest is one of the most visited national parks in England and features forest trails, cliff lookouts, heaths, and ancient woods. It's one of the best days out in Hampshire, hands down.
People love to walk around and cycle the New Forest while spotting wild ponies and other animals.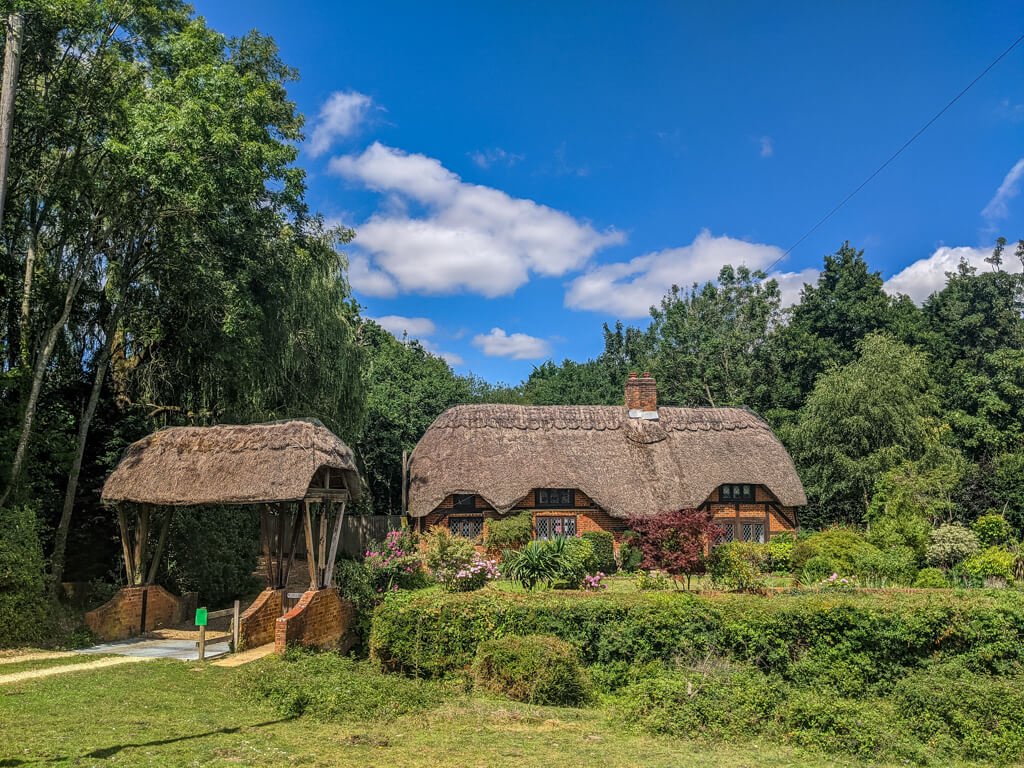 The park also hosts the Bolderwood Deer Sanctuary which is a delightful experience if you have toddlers as well as teenagers to entertain. You can pack up your day with a visit to Lymington or the village of Brockenhurst.
Check out our list of all the villages in the New Forest here, and if you want to stay longer, there are some great glamping spots in the New Forest too.
16. Go boating in the Lake District
The landscape of England contains various mountainous spots, hill stations, and remote valleys that offer hiking, trailing and sight-seeing options for your day out with teens.
However, the landscape of the Lake District is vividly surrounded by jagged mountains and covered by lakes with crystal clear and mirroring waters – no wonder it's one of the most popular spots in the country.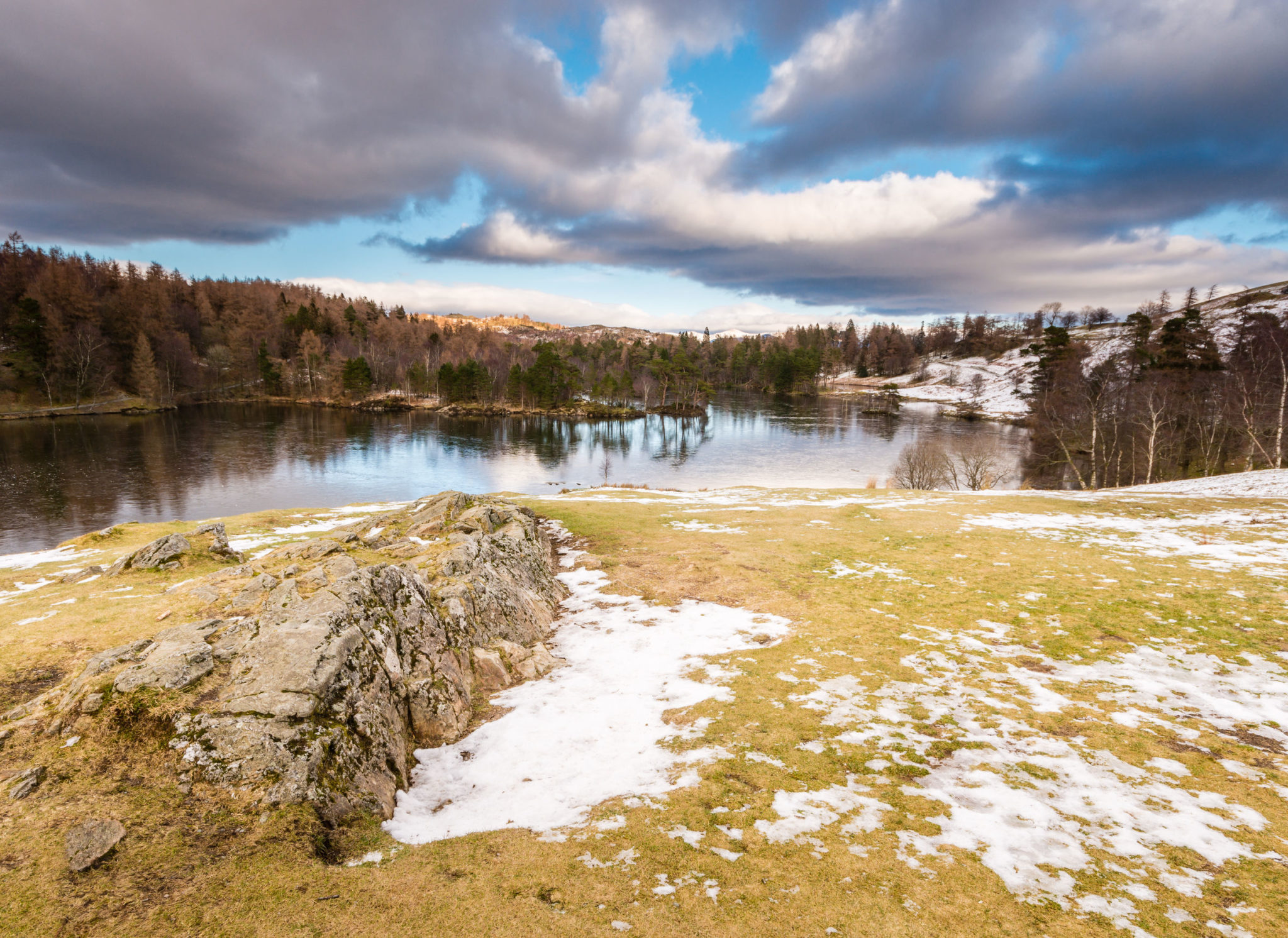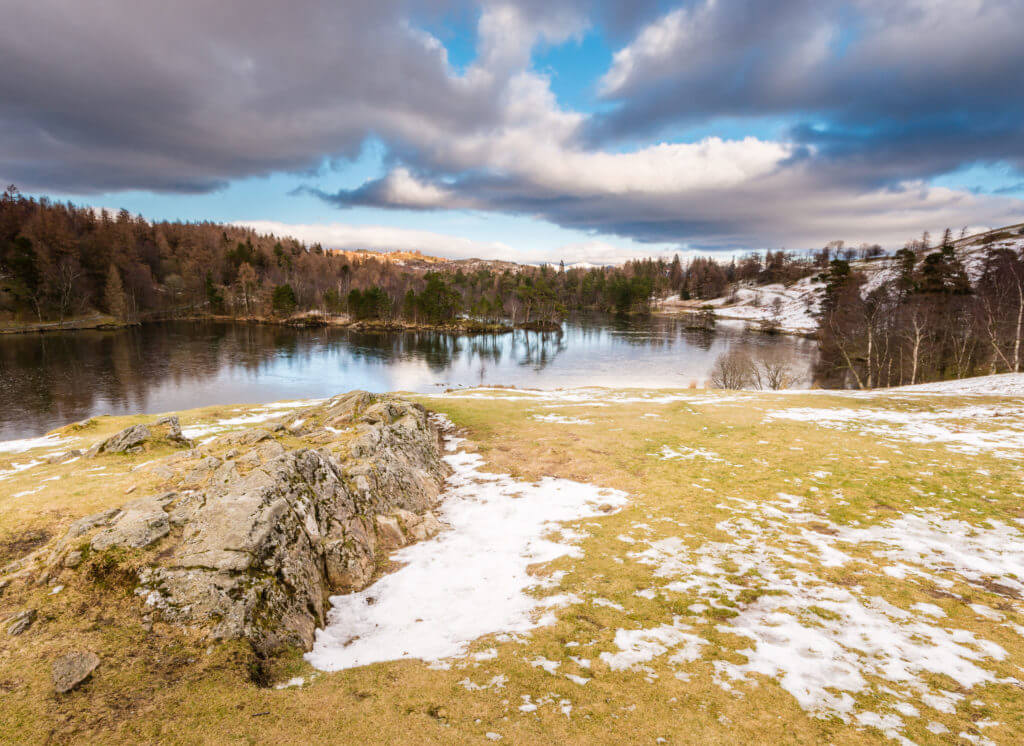 The Lake District is the largest National Park in England and it is home to England's highest mountain Scafell Pike and the deepest lake Wastwater. You can rent a boat at Bowness-on-Windmere and float around the park enjoying picturesque views of nature.
Visitors also love to take a tour of the National Trust's Hill Top where Beatrix Potter resided. If you want to know what else you can do in the Lake District, we've found the best adventurous activities out there.
17. Relaxing on Holkham Beach
There are a lot of beaches in England, however, Holkham Beach is one of its kind. The beach contains miles and miles dominated by dunes and the ocean.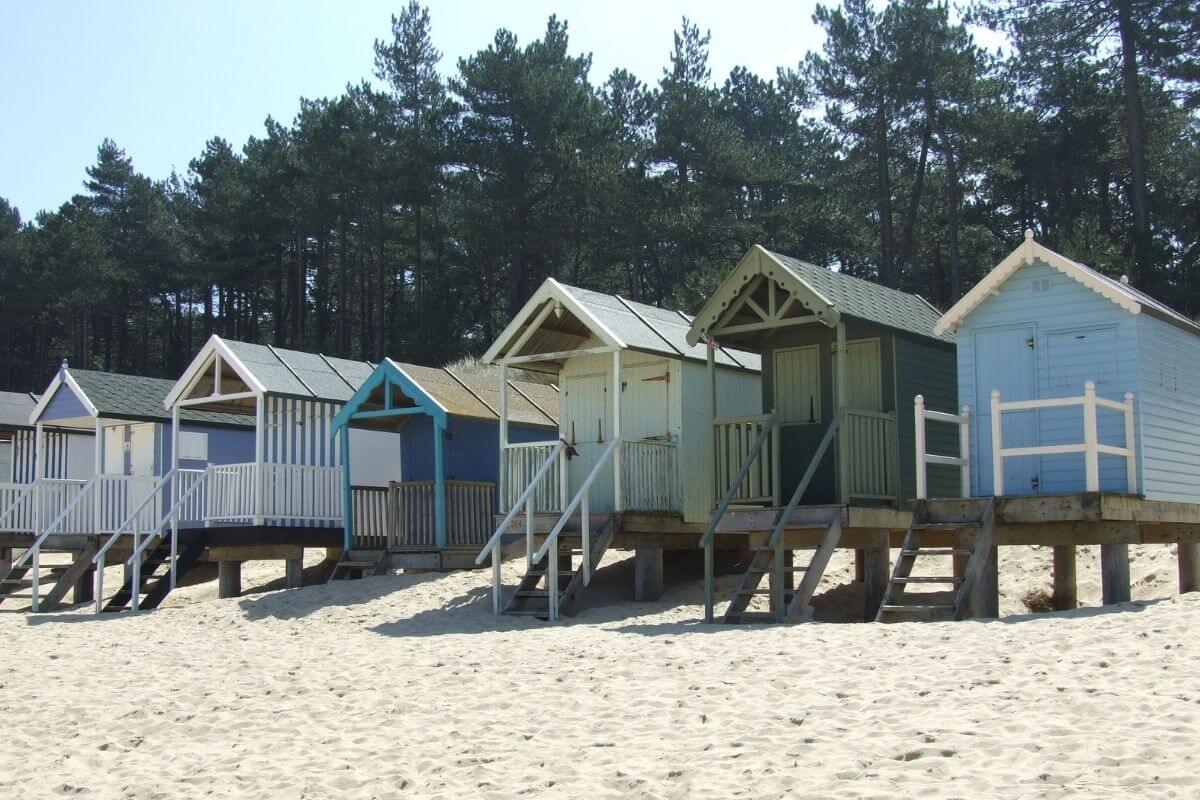 At low tide, the beach stretches out even more and gives an endless view of sand all around. The path that leads to the beach is also incredible due to being surrounded by countless pine trees.
People love to visit this beach in Norfolk from all over the world and spend a day with family and friends, and teenagers. If you just want to chill, and lie down in the sun on a sandy beach, then this is the spot for you.
18. Step back in time in York
York is also known as the Walled City of England. The city was founded by the ancient Romans, therefore, the city to date preserves its medieval vibes. York has a huge 13th-century gothic Cathedral, centuries-old walls circling the city, castles, and ruins of a Norman keep.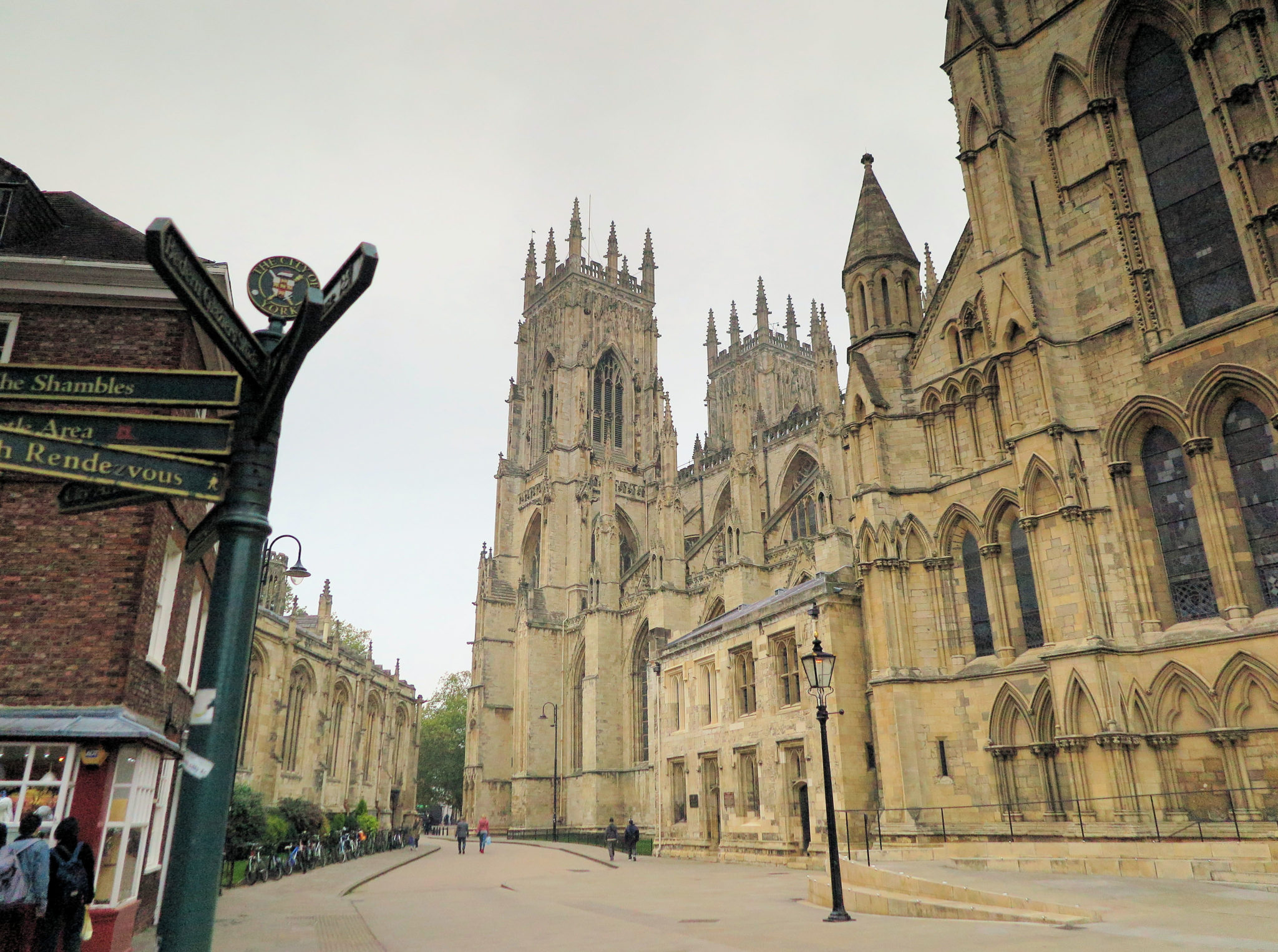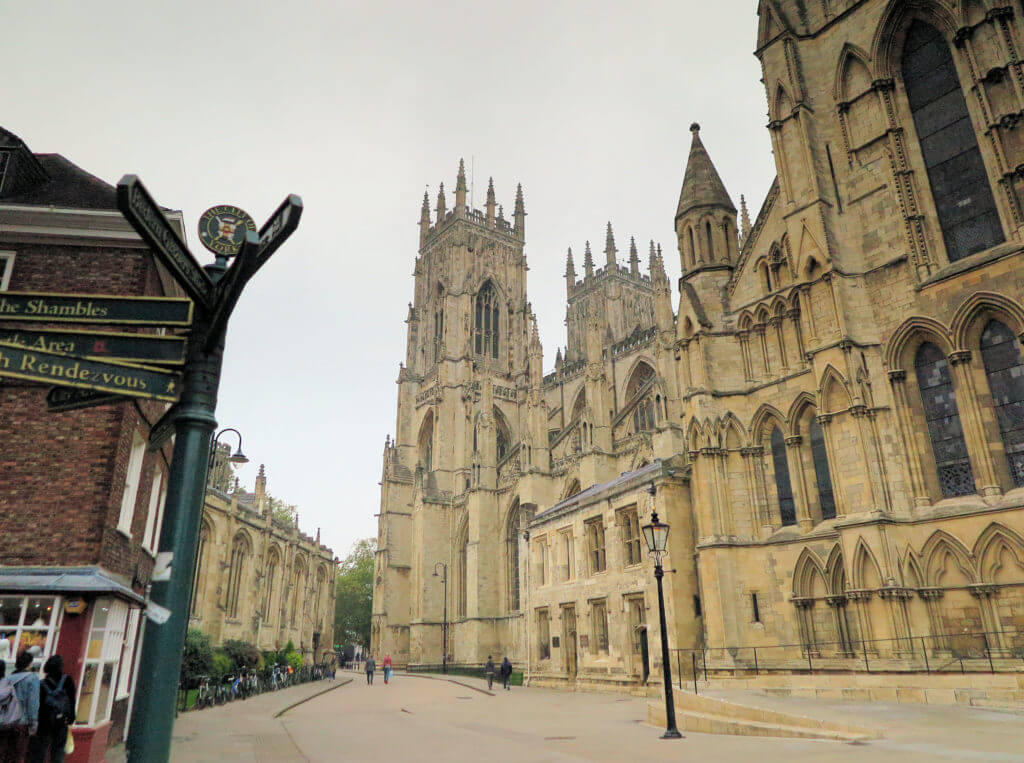 However, for visitors, the best way to infuse the ancient vibes is to walk down the Shambles.
The Shambles is a narrow street in York, which has been in its original state since the ancient Roman Empire. Rejuvenate your memories of ancient times by walking along with the city and visiting various souvenir shops in the area.
Thanks to the history, the great shopping and the unique photo spots, York is sure to be a top day out for a teenager.
19. Go Instagram spotting in the Cotswolds
The Cotswolds is a beautiful area of England – containing an abundance of natural beauty and pretty photo spots.
Definitely go and look for the north door of St. Edwards Church, which is known for its fairytale kind of vibes. You can get some great Instagram pics here.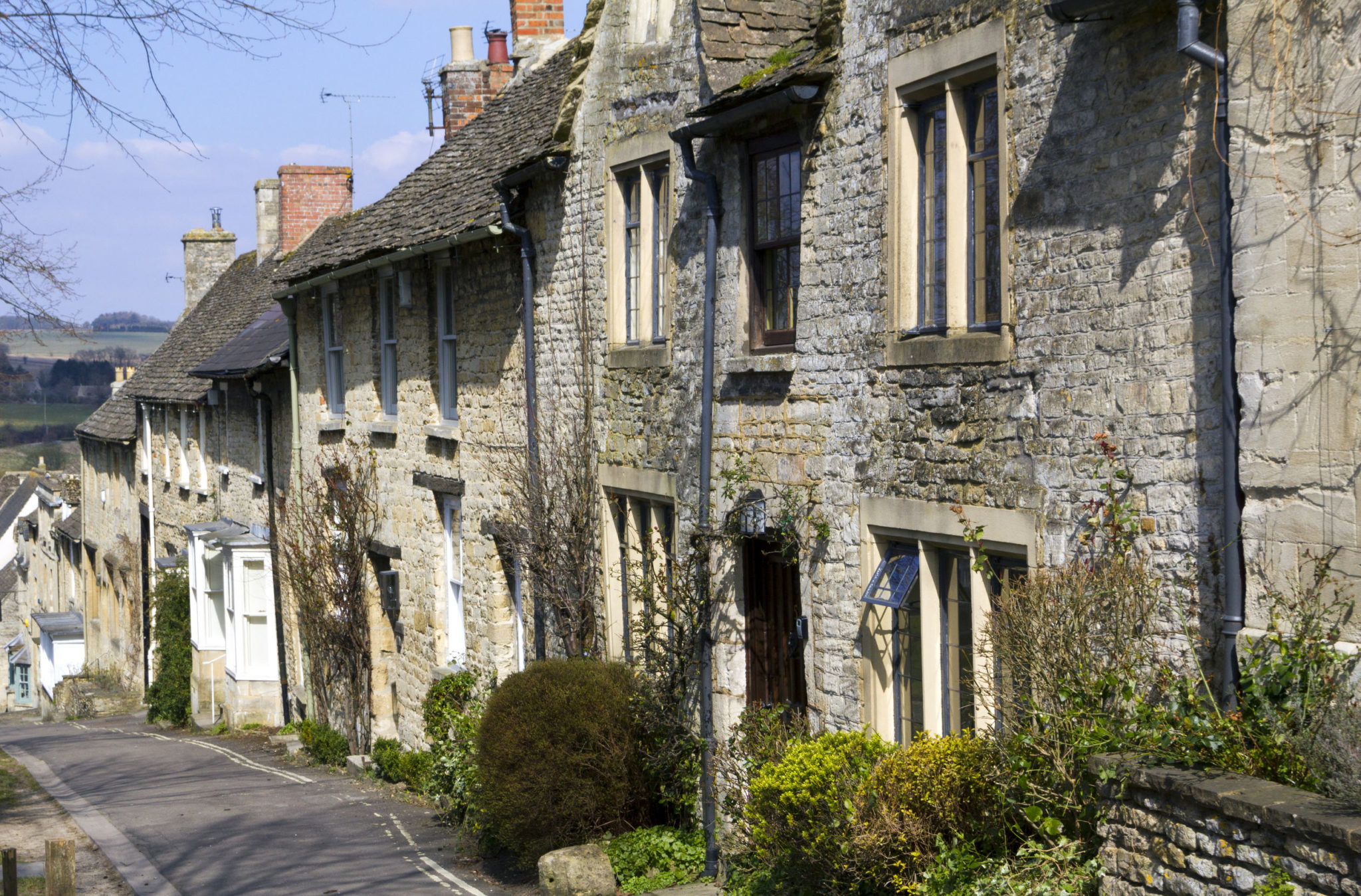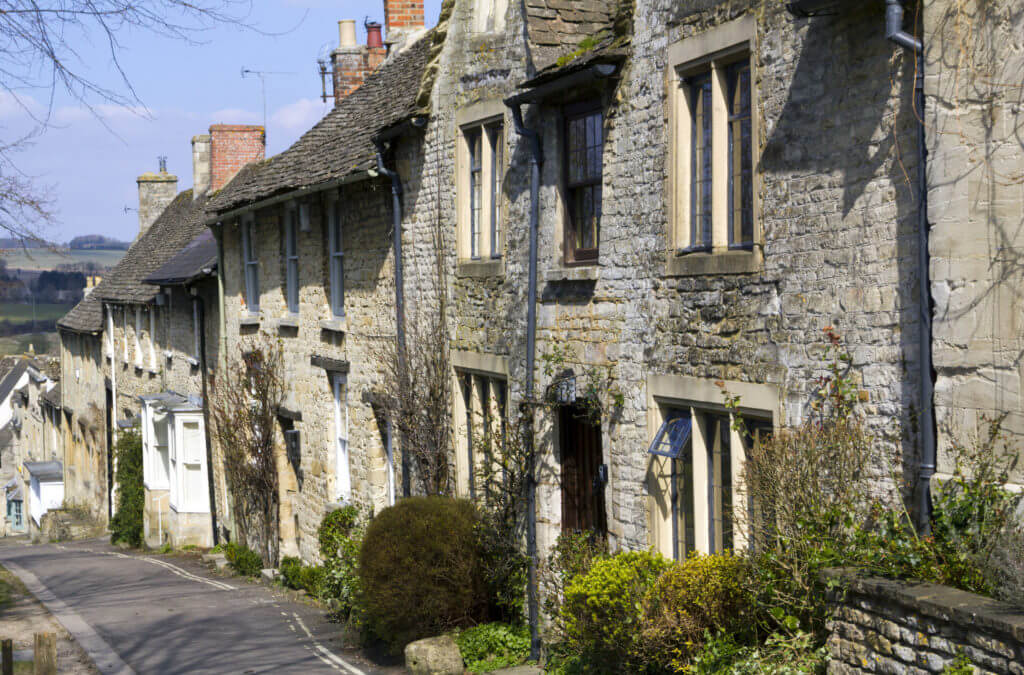 Similarly, the town includes the famous location that inspired the creation of 'Doors of Durin' in the 'Lord of the Rings Series'. There are also several art galleries, boutiques, and antique shops that people love to visit.
The Cotswolds are where you'll find some of the most beautiful villages and romantic places in England.
20. Enjoy the oldest amusement park in England
Known as the heartbeat of Margate, Dreamland has been one of England's most loved adventure parks for centuries. It's enjoyed a resurgence in recent years, with teenagers loving the 'traditional' vibes, and the photo ops.
It dates back to the 1870s and offers great adventure and amusement activities for its visitors.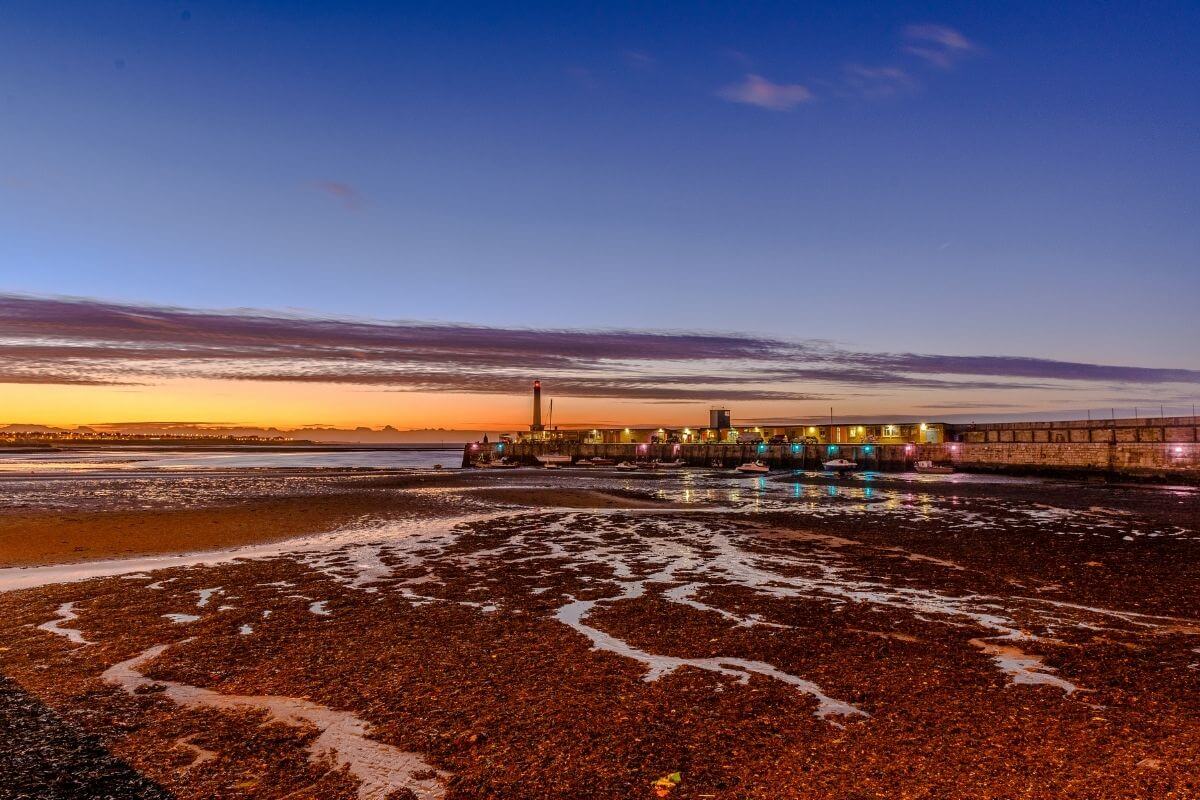 After surviving through the mayhems of time, the park was renovated in 2015 and put into operation again. The park now contains fun rides and excursions for visitors of all age groups. So strap on some roller skates, get ready for the art exhibitions, and munch your favorite seafood to form luscious memories of a lifetime at the Dreamland.
21. Explore the history of earth at the Jurassic Coast
The Jurassic Coast in Dorset, is a stunning coastline that stretches for 95 miles. Famous all over the world for its astonishing geological features, the coastline stretches from Devon to Dorset. The cliffs and rocks of the Jurrasic Coast narrate the history of Earth dating back to 185 million years ago.
For any teenagers who want to explore mother nature and have a heartfelt love for geology, this place is the first choice.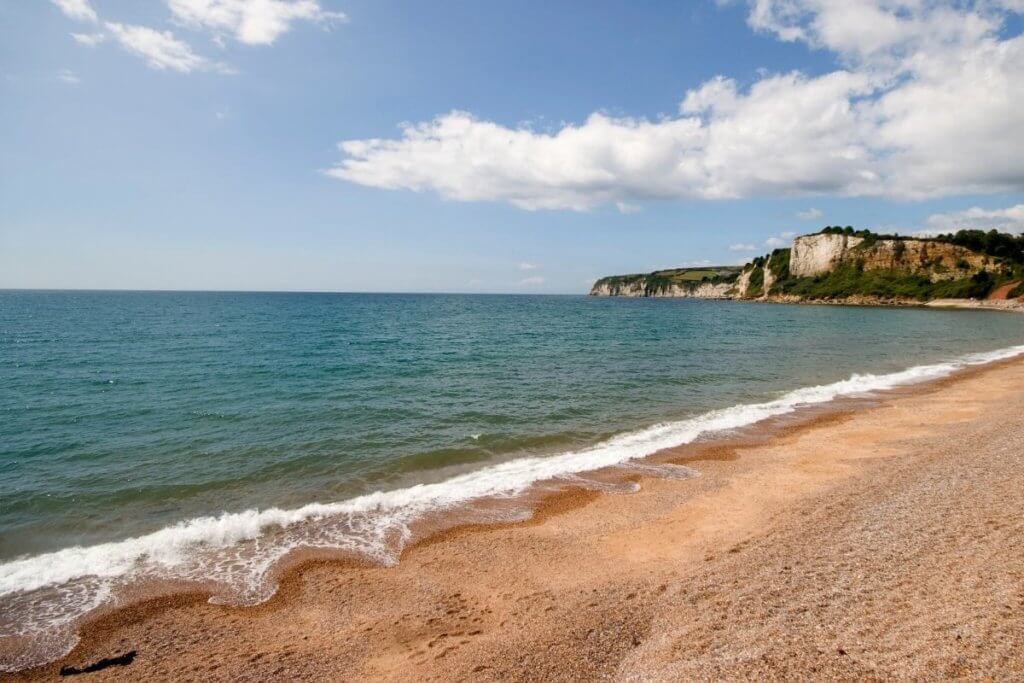 Jurassic Coast became England's first UNESCO World Heritage Site in 2001 and since then has welcomed a great number of visitors. In fact, some could say it's too popular.
The coast is adjacent to two other vacation spots of great interest to the tourists, the Lulworth Cove and Durdle Door.
22. Plan a picnic at the Primrose Hill
Primrose Hill is a small area surrounded by the Victorian era terraces and pastel-coloured townhouses near Camden in London. Primrose Hill is a grassy piece of land that gives offs village vibes and its main attraction is its hilltop park.
The park is famous for its offering of panoramic views of the city skyline, delis, market eateries, and the London Zoo.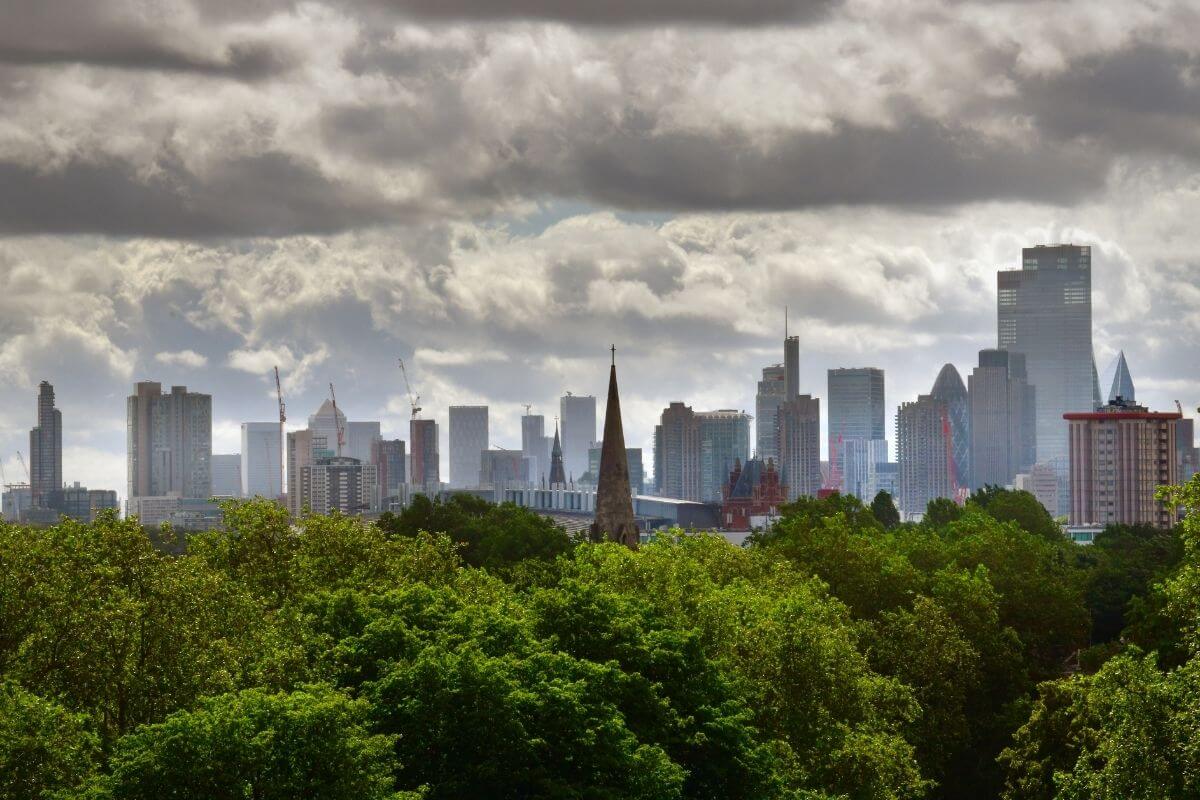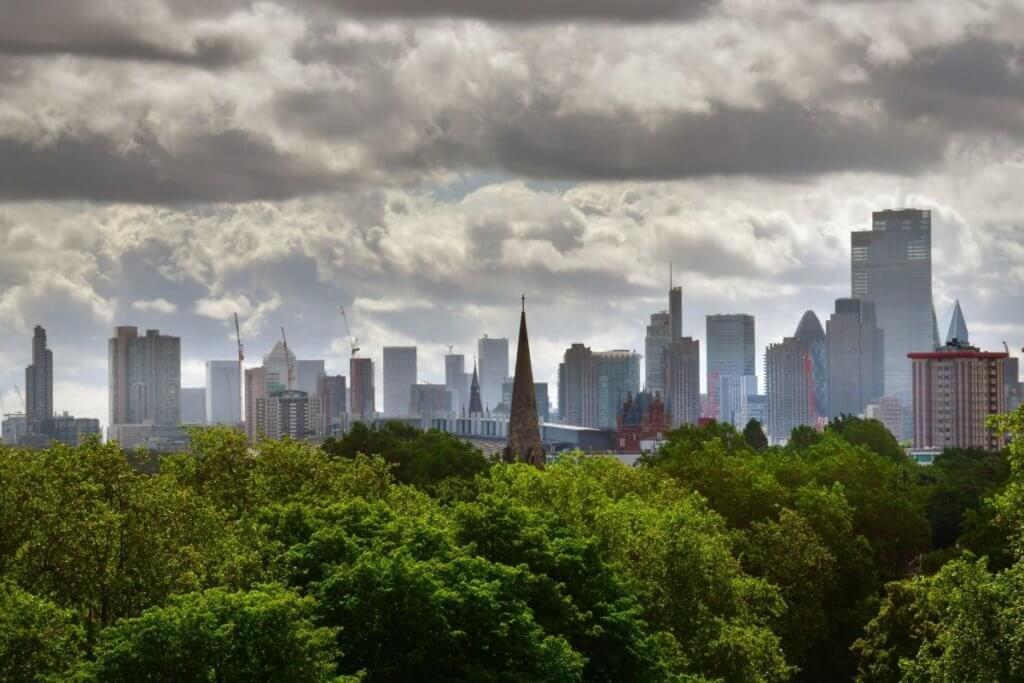 The surrounding area of the park is swarming with roadside tearooms and fashion stores. A great teenagers day out could include spending a day at the park before going for a stroll along the Regent's Canal.
People also find their way to the top of the hill accompanied by snack baskets to end their day with a picnic and a sunset enjoying the picturesque urban skyline views.
23. Visit the Eden Project in Cornwall
The Eden Project is a tourist attraction situated in Cornwall, and would make for a great day out with teenagers. The project includes several environmental and social ventures all for the patronages of viable and ecological growth.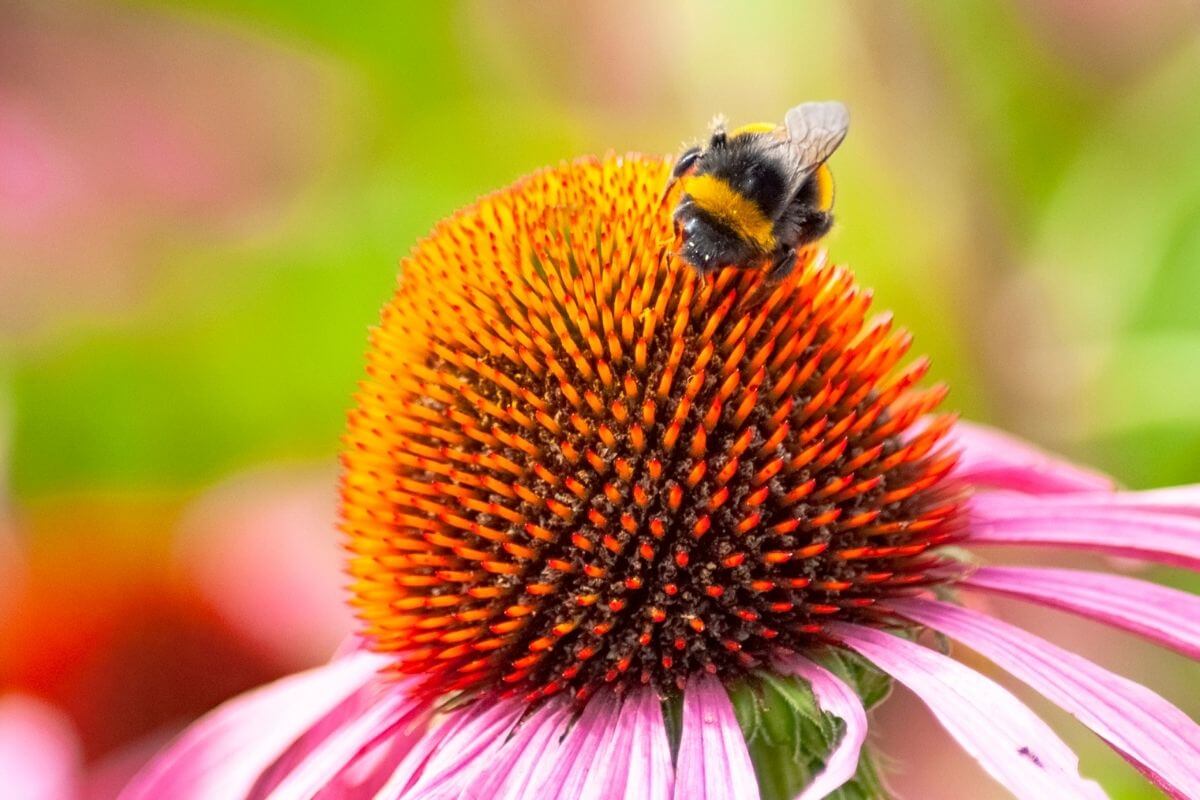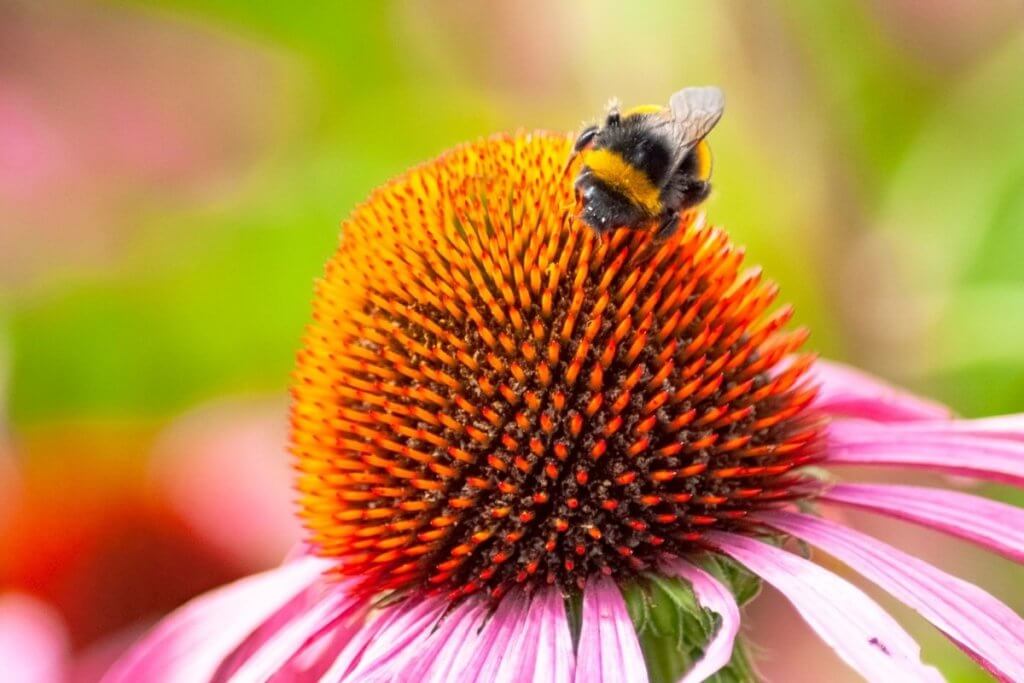 The project is home to countless different species of plants that belong to varied climates and environments. Visitors can enjoy the mystic of nature while enjoying quaint backdrops and art galleries.
Music events and botanical exhibitions are organised on daily basis for the visitors who are interested in the wellbeing of the ecosystem. This 10 hectare of enlightening experience is a sure recommendation for all visitors.
24. Become a science geek at the Natural History Museum
The Natural History Museum in London has an eclectic variability of natures' specimens from various outlets of natural history. It is one of the best tourist attractions for all age groups as it contains more than 70 million specimens related to life and earth.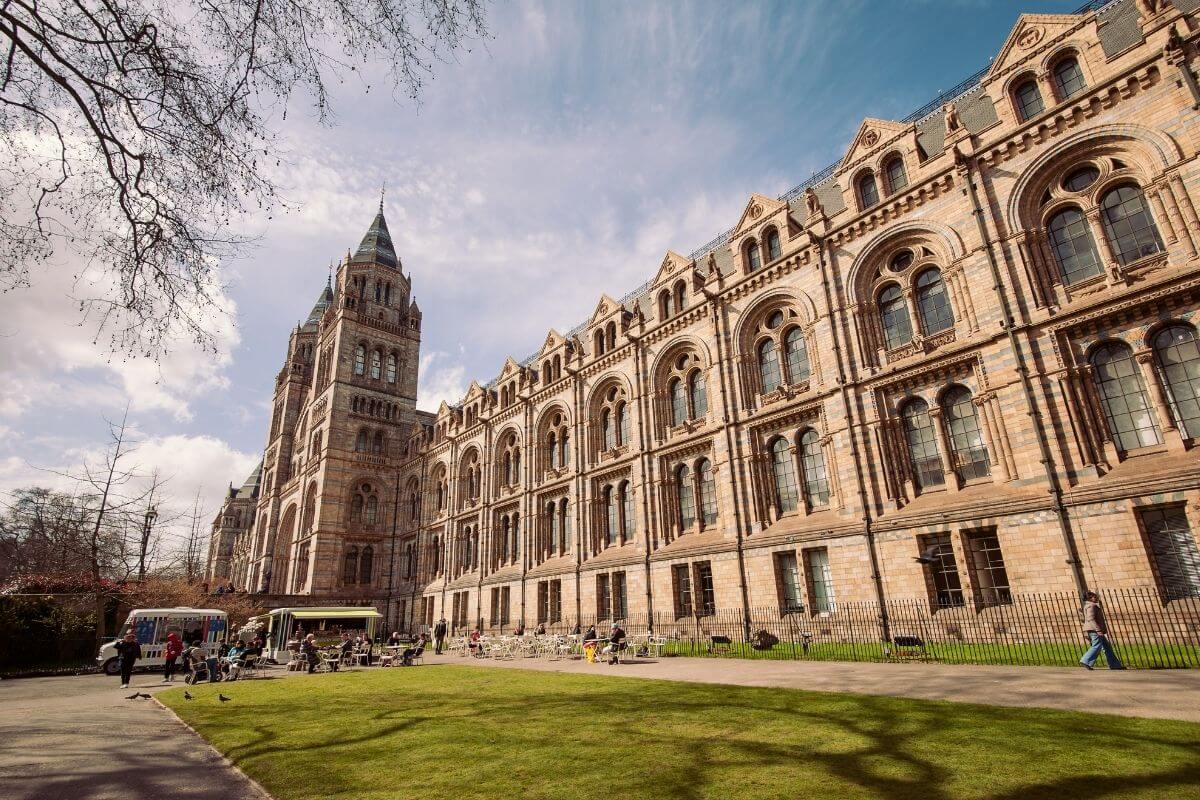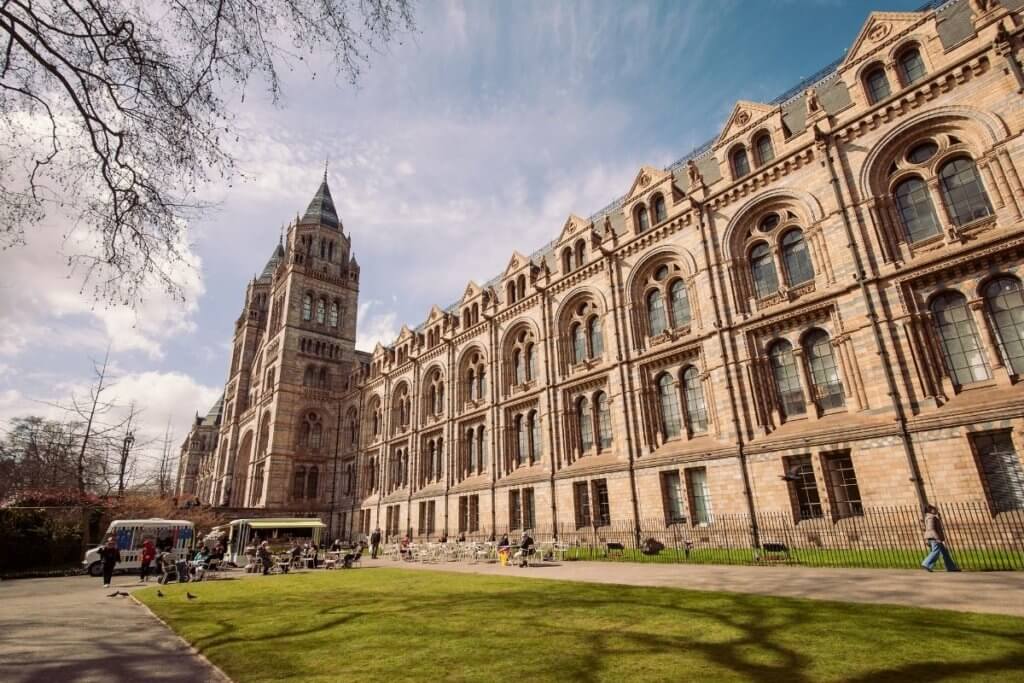 Visitors can also startle themselves with assortments related to zoology, mineralogy, entomology, and paleontology. Collections of the museum are of great scientific and historical importance, since, a good portion of them belonged to the great English geologist, Charles Darwin. This is a must-visit place if you have a free day out in England, especially with your little ones.
25. Meet the world's heroes and villains at Madame Tussauds
Madame Tussaud is a famous wax sculpture museum in London, England. The museum is named after and was formed by the French sculptress of 18th-century, Anna Marie Tussaud in 1884.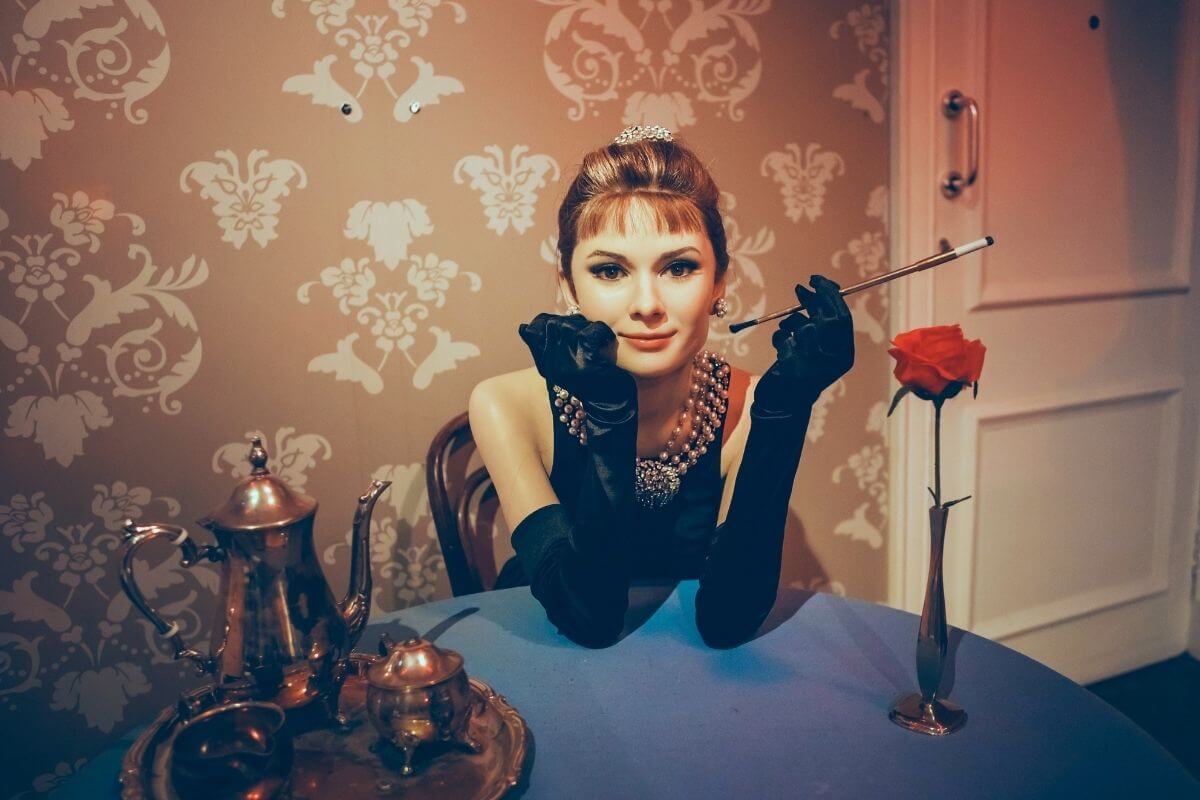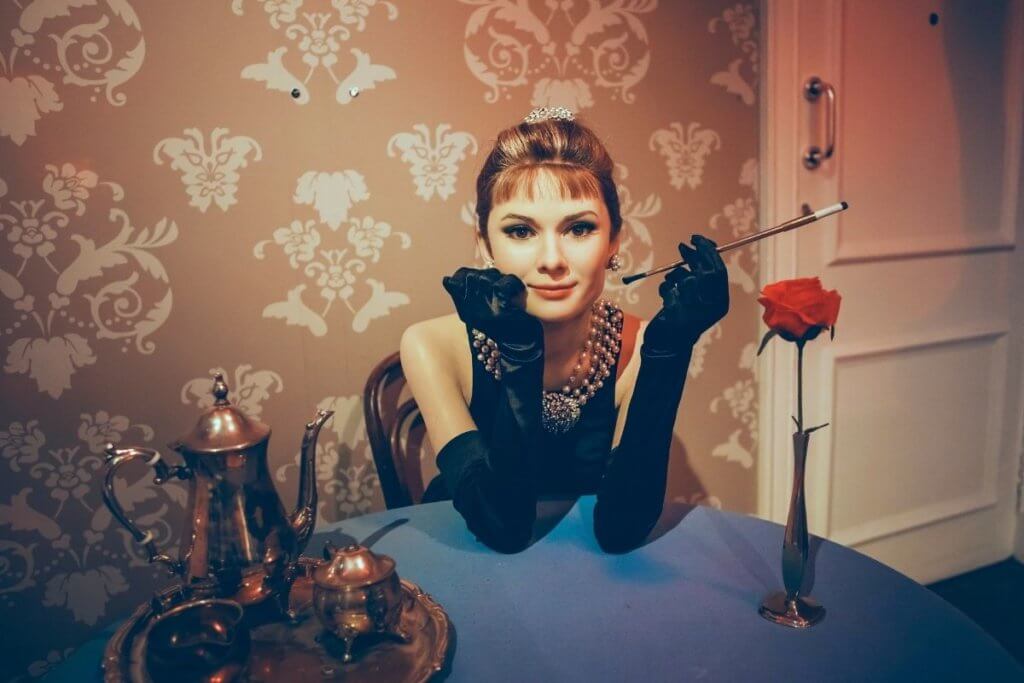 Even though the museum has branches all over the world now, the branch in London stays at the apex of all those due to its historical value. A large section of the sculptures was modelled by Madame herself at different points in history. It is one of the most visited places in England and contains lifelike figures of film stars, infamous murderers, historical figures, and royal people.
26. Explore the city of Bath
The city of Bath is about 1 hours drive from Stonehenge. It's a relatively small place, but the city centre has loads of great sights to see, along with some tasty restaurants and cafes. To avoid the crowds, it's best to visit during the week when it's quieter.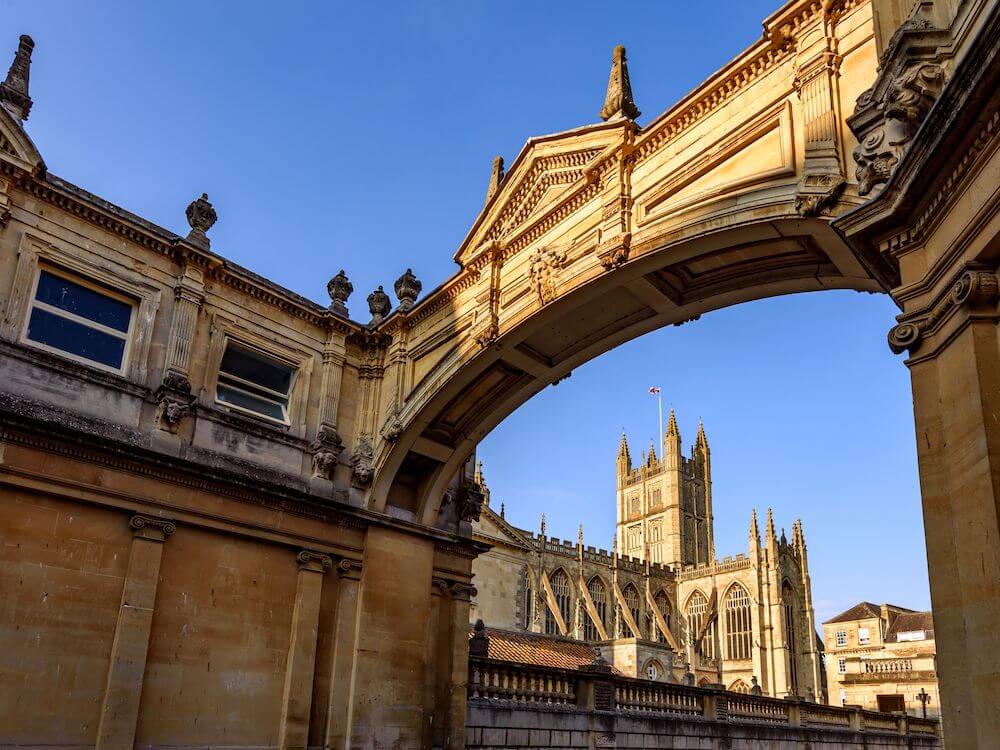 The Roman Baths are the city's number one tourist attraction with over 1 million visits a year. The sacred spring, Bathhouse and Roman Temple have been kept in amazing condition, and are built above the only natural spring water in the UK. Whilst the Roman Baths are actually no longer in use, if you fancy a dip then head to the Thermae Bath Spa located just down the street, which offers state-of-the-art facilities.
Next to the Roman Baths lies Bath Abbey, one of the most impressive cathedrals in England. Look out for its unique ladder of angels and incredible fan-vaulted ceiling. You can even climb the 212 steps to the top of the Abbey tower, for 360-degree panoramic views out over the city and surrounding countryside.
27. Do something adventurous
Check out our list of ideas for adventurous days out in England – or, you could try the best spots for bungee jumps in England, and skydiving in England too!
28. Have a murder mystery party, outside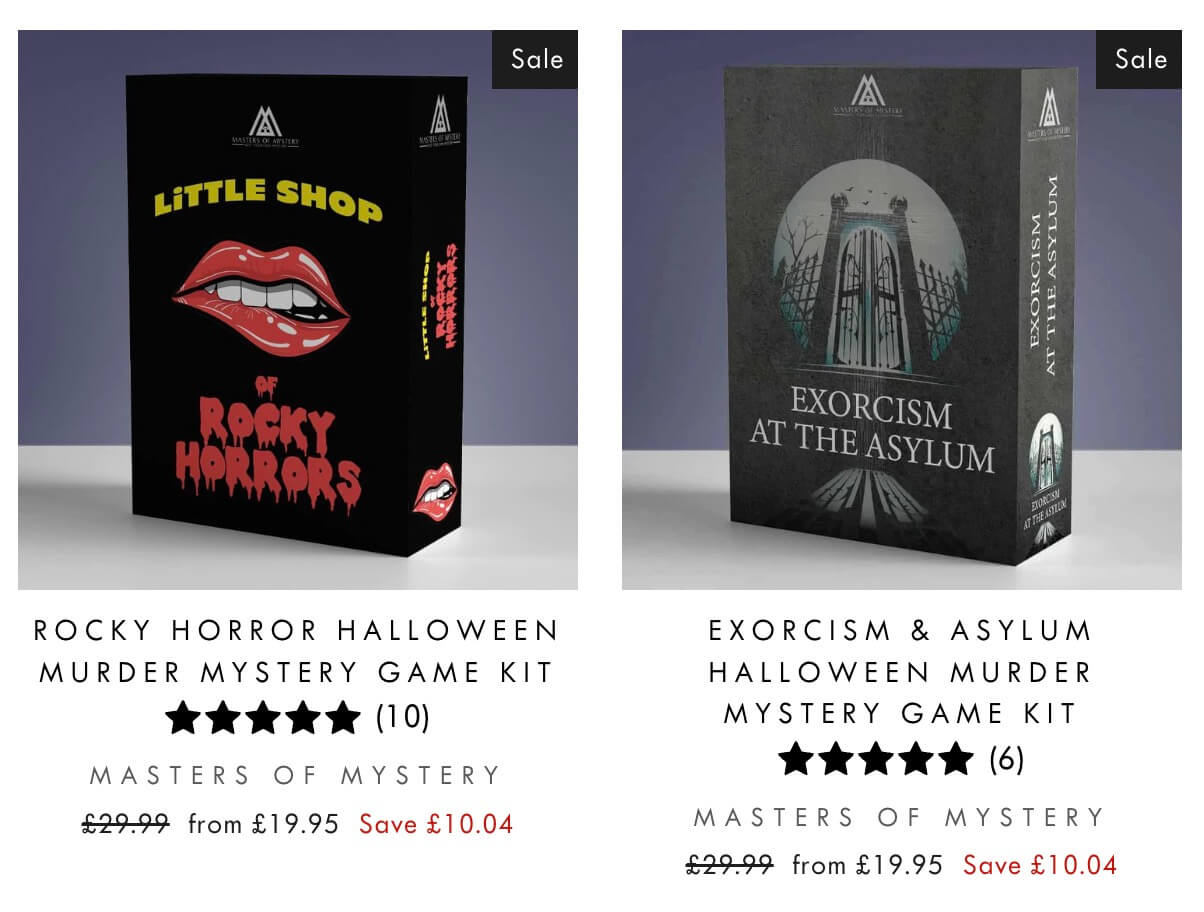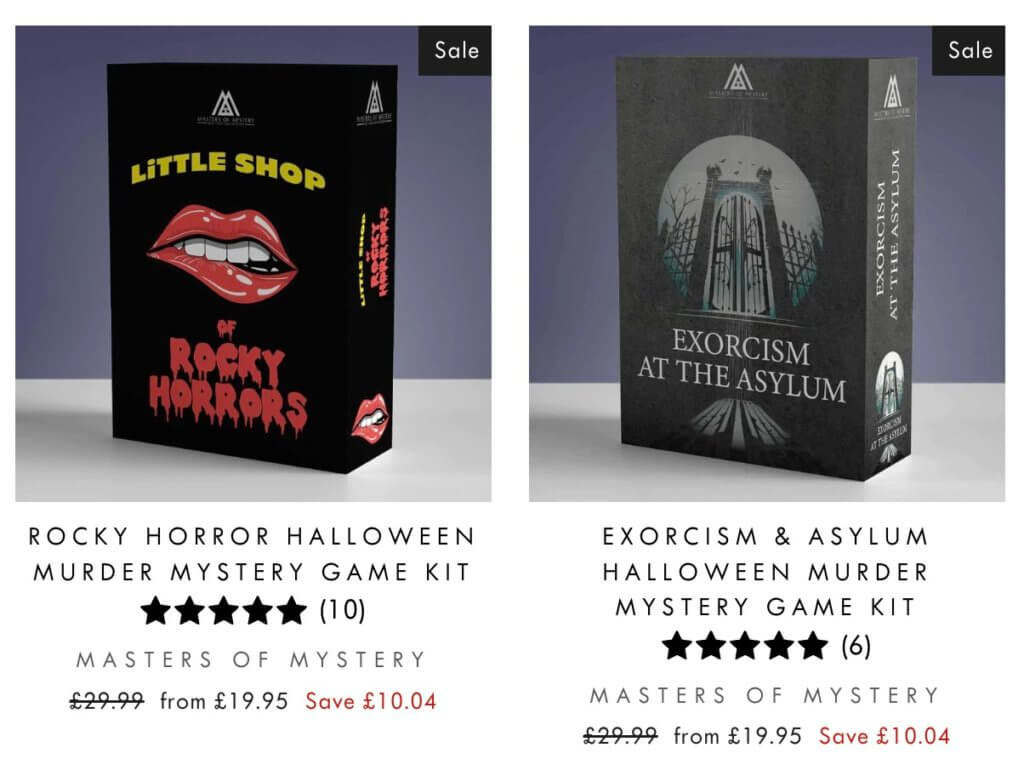 How about gathering your friends together for a murder mystery party, outside? You could get one of these murder mystery games, find a spooky spot in a park, or a castle grounds, or forest, and open that box. There are plenty to choose from, to suit your mood and surroundings!
Days out for teenagers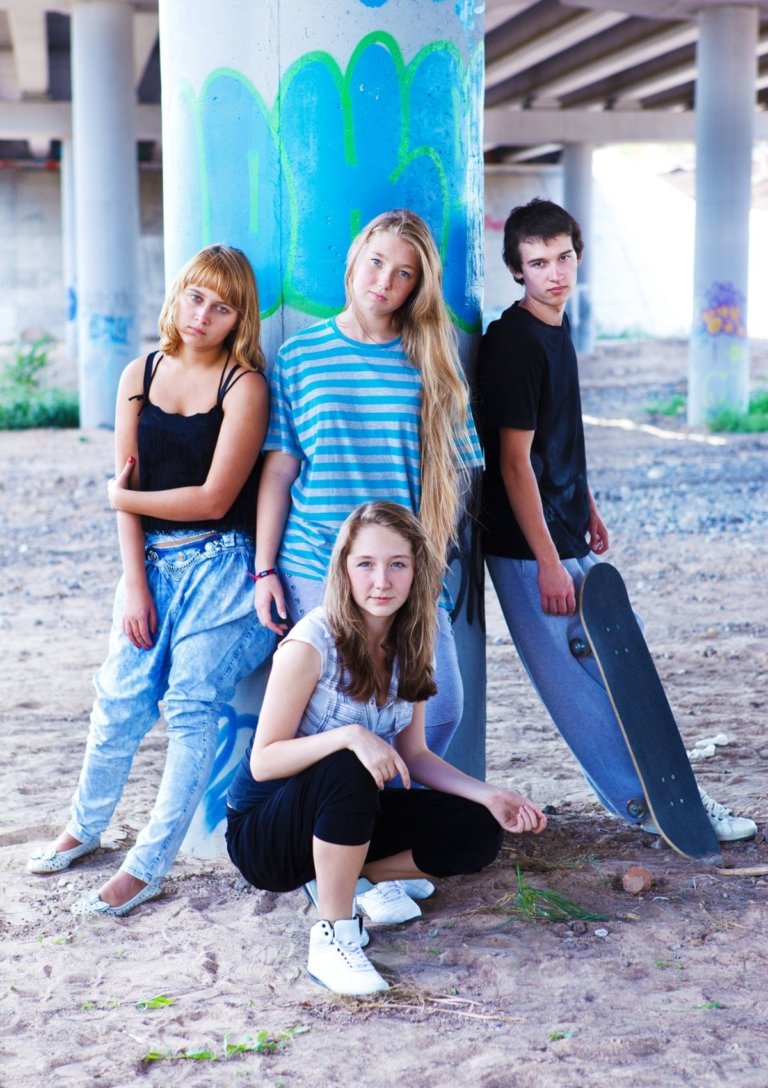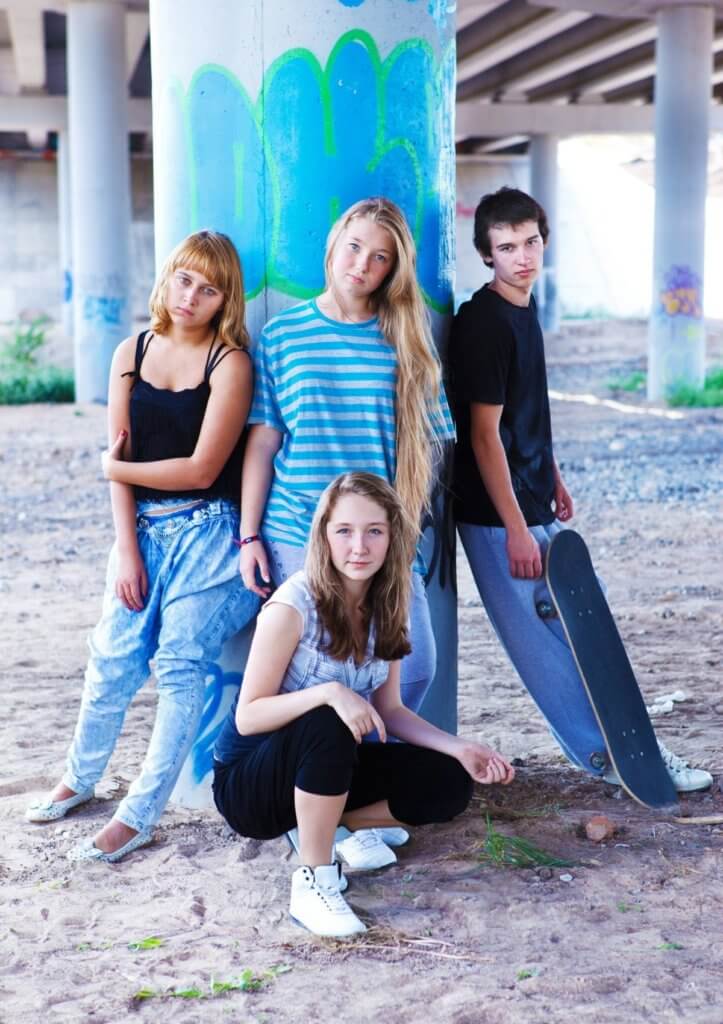 As you can see, there are loads of days out for teenagers in England – without resorting to anything involving computers.
I hope they enjoy your efforts, and let us know if you've had any successful days out with teenagers you'd like to share.
---
Quick list for the best days out for teenagers
1. Visit the mystical Stonehenge
2. Get a taste of Shakespearean times
3. Enjoy the wonders of Whitstable
4. Walk along with the South Bank in London
5. Follow the Beatles in rhythm
6. Get picturesque views of the Glastonbury Tor
7. Explore the streets of Brighton
8. Spend a day in the World of Witchcraft and Wizardry
9. A day at the New Forest National Park
10. Go boating in the Lake District
11. Relaxing on Holkham Beach
12. Step back in time in York
13. Go Instagram spotting in the Cotswolds
15. Enjoy the oldest amusement park in England
16. Explore the history of earth at the Jurassic Coast
16. Plan a picnic at the Primrose Hill
17. Visit the Eden Project in Cornwall
18. Become a science geek at the Natural History Museum
19. Meet the world's heroes and villains at Madame Tussauds
20. Explore the city of Bath
---
PIN THESE DAYS OUT IN ENGLAND FOR TEENAGERS FOR LATER