9 Most Romantic Days Out for Couples in England
Are you looking for romantic days out for couples in England? Here are the best couples day out ideas across the country.
Romance is definitely not dead in England, the home of many an iconic love story, and inspiration for the timeless starry-eyed works of Shakespeare, Jane Austen and William Wordsworth. There are some great day out for couples ideas to help you enjoy each other's company.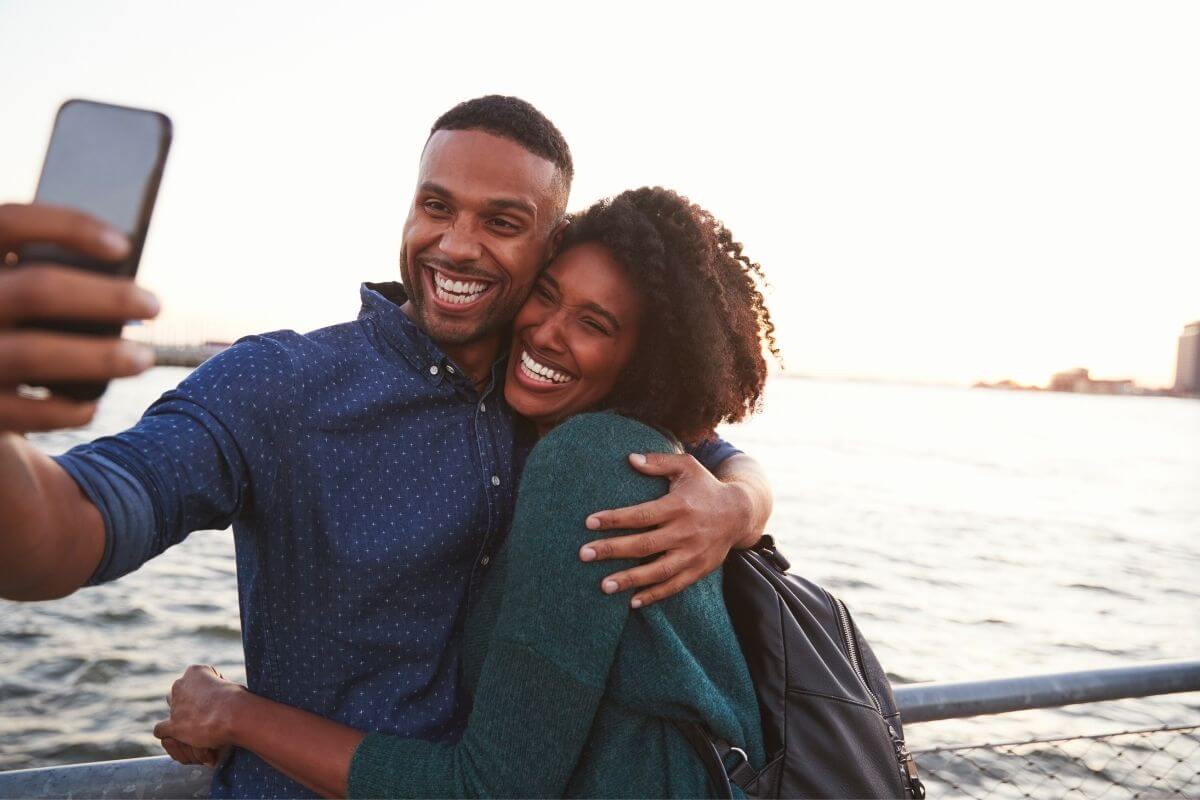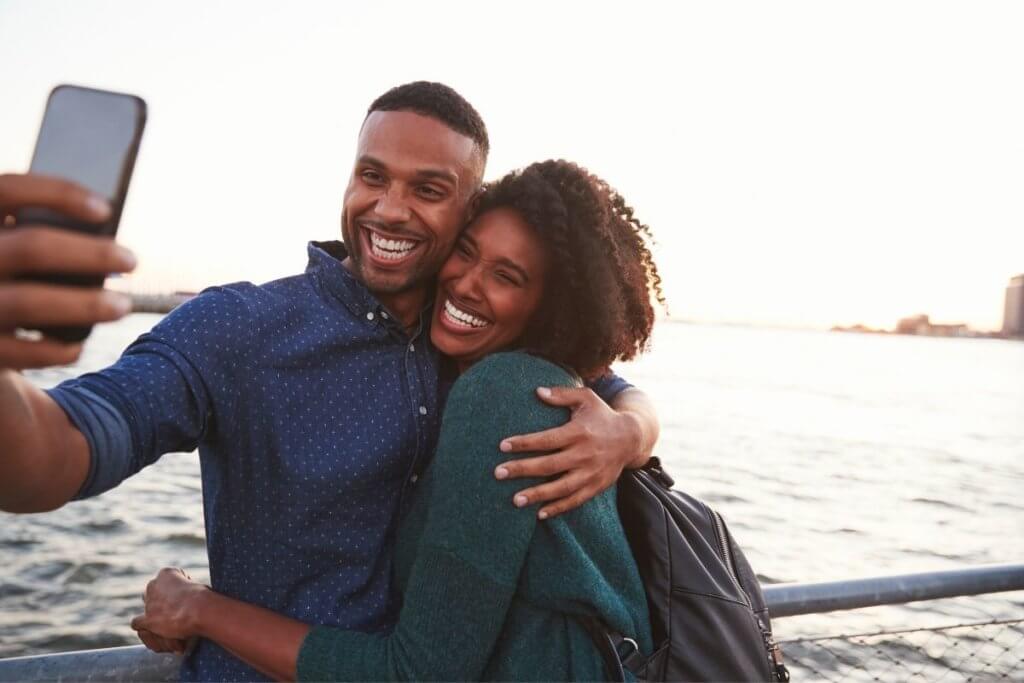 Fancy a dreamy day out in England together? We've rounded up 9 of the most romantic days out for couples across this green and pleasant land. Read on for romance, or if you're not into all that, then a few ideas to at least get your beloved out of the house.
Top Day Out for Couples Ideas in England
If you're looking for a romantic day out for couples, let our England experts help you out.
---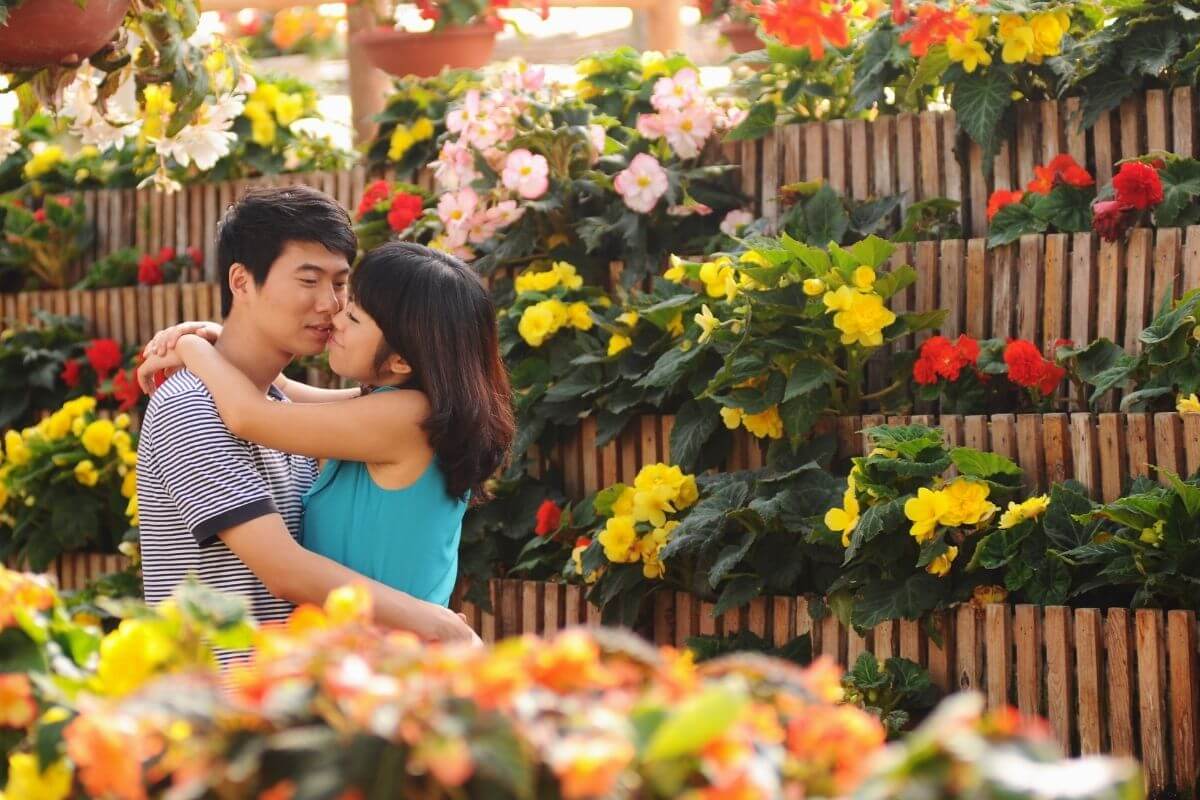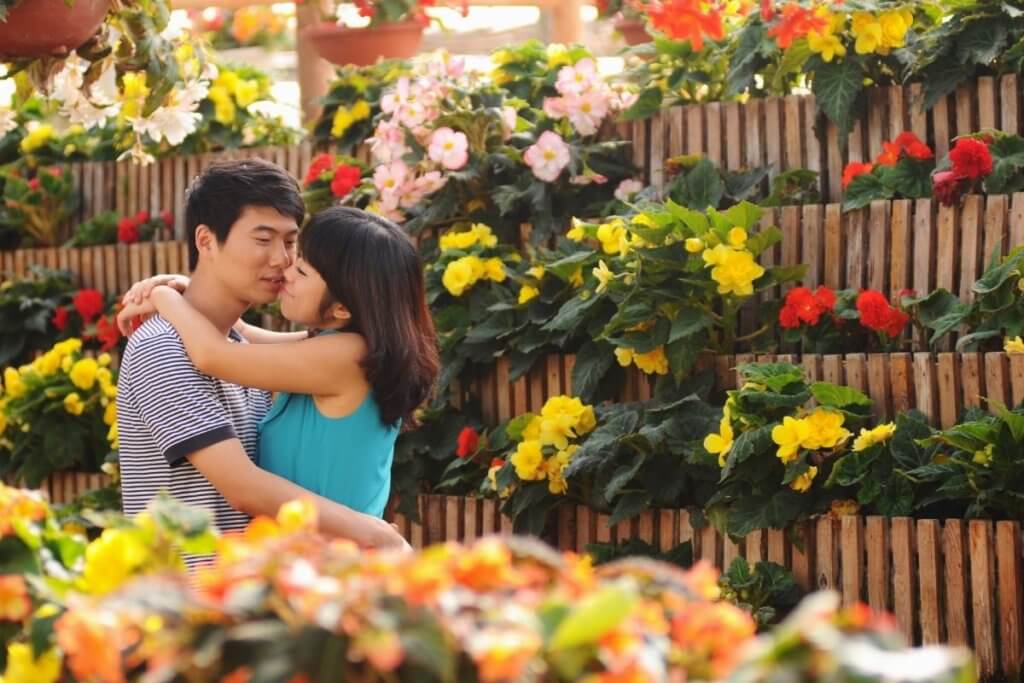 1. Have a couples visit to a spa
What says romance more than treating your loved one to a heavenly couple's massage while you relax together on a couple's spa day in a luxurious English haven?
England is home to some of the best spas in the world, from five-star London hotel spas to country house retreats, and many have special experiences for couples days out.
At Lime Wood's Herb House Spa in New Forest, Hampshire, couples can enjoy a private session in the mud house and unwind afterwards in a romantic relaxation suite for two, with your own bath tub and steam room.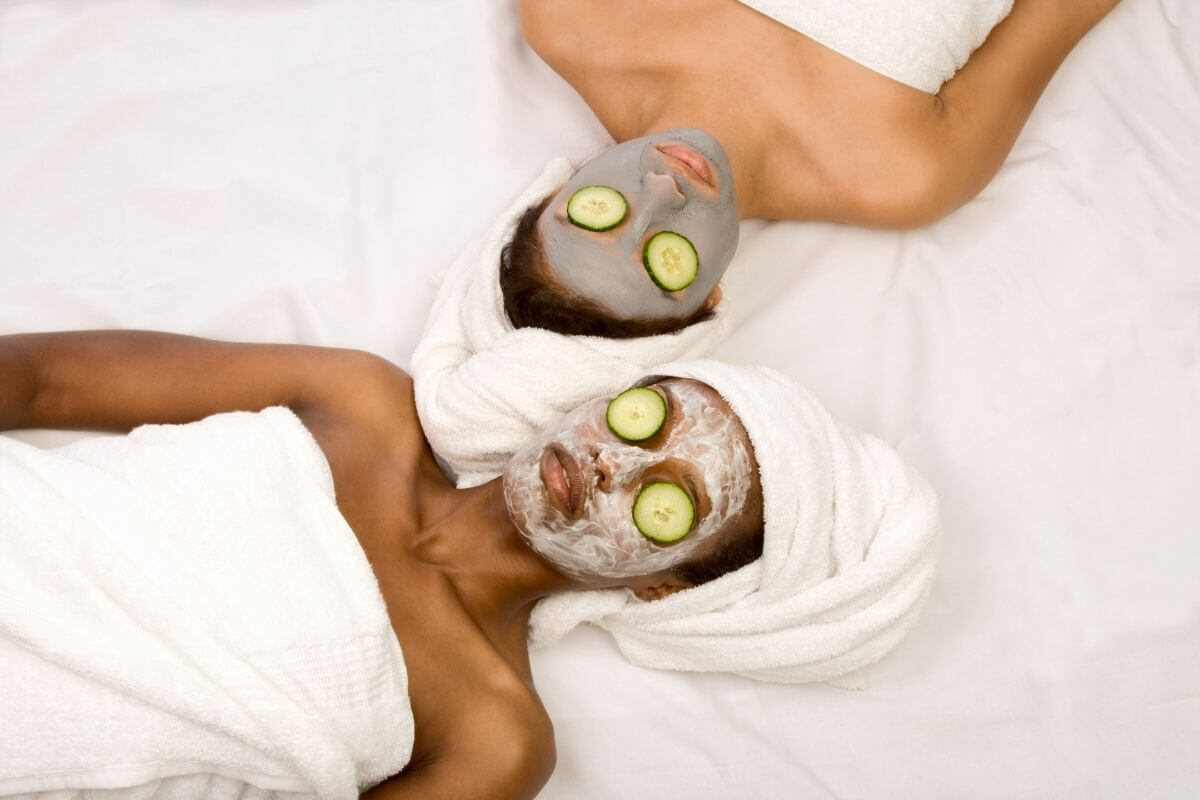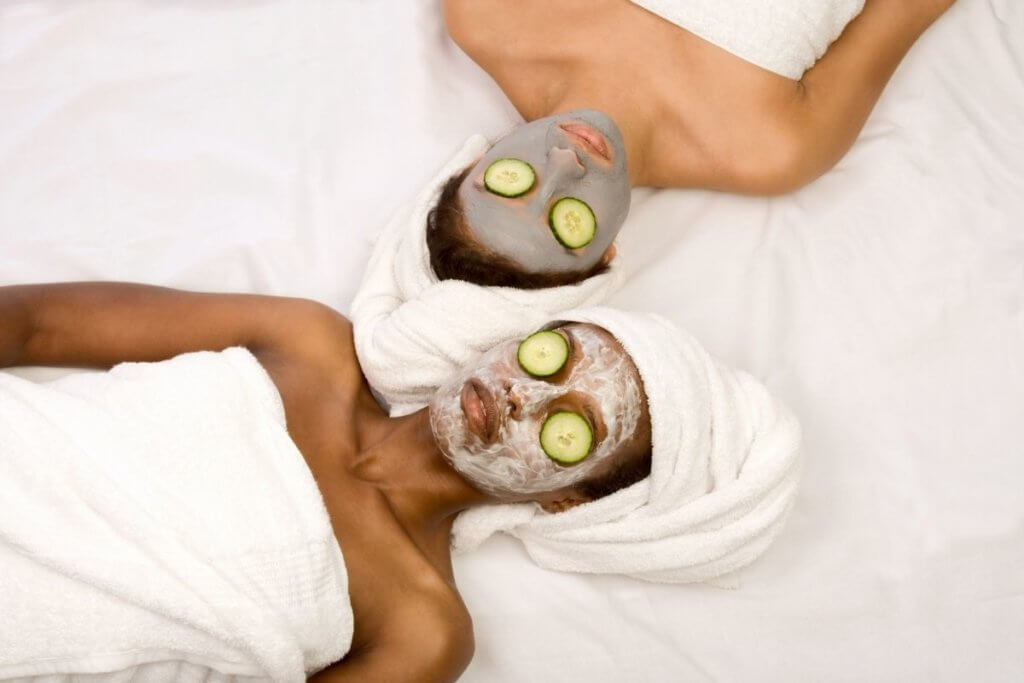 For the ultimate in privacy, Gilpin Hotel & Lake House in the Lake District has five lodges with their own personal en-suite spas and outdoor saunas, plus steam room, hydrotherapy hot tub, crackling fires and views of the moors beyond. Bliss!
Or for something a little different, step aboard The Floating Spa at Monkey Island Estate in Berkshire. This specially built riverboat moored along the bank provides a secluded pastoral setting embodying romance. Retreat into a luxury cabin treatment room and enjoy a soothing spa journey together.
If you want a relaxing couples day out, then this is the best one for you.
---
2. Learn to dance as a couple
If Strictly Come Dancing gets your feet tapping or you're practicing for your first wedding dance, this is the perfect couples day out idea.
Throughout the summer, the iconic Blackpool Tower Ballroom – dating back to 1894 – puts on afternoon tea dances. Sign up and be transported back in time to more elegant times with a historic backdrop – it's just one of the many great things to do on a day out in Blackpool. Practice your waltz or jive, or just hold each other close, go toe to toe, and hope for the best!
If you'd like to hone your skills more first, there are a huge range of private dance classes available across England – check out Dance Buzz in London or Licence to Dance in Manchester.
---
3. Cuddle up at a drive-in outdoor cinema
Going to a drive-in movie might seem like an American tradition, but you can do it in England too!
In the summer there are several locations around England that offer this fun old school-style date.
Cuddle up on your couples day out and watch iconic movies at Wavelength Drive-In Cinema overlooking the sea at stunning Watergate Bay in Cornwall. Or check out Luna Cinema's stately home outdoor cinema venues, including Blenheim Palace in Oxfordshire and Harewood House in Leeds.
---
4. Romantic afternoon tea for two
Food is the way to many a heart, and an indulgent afternoon tea in a beautiful setting is a perfectly sweet treat for two. An Afternoon Tea is a great idea for a couples day out.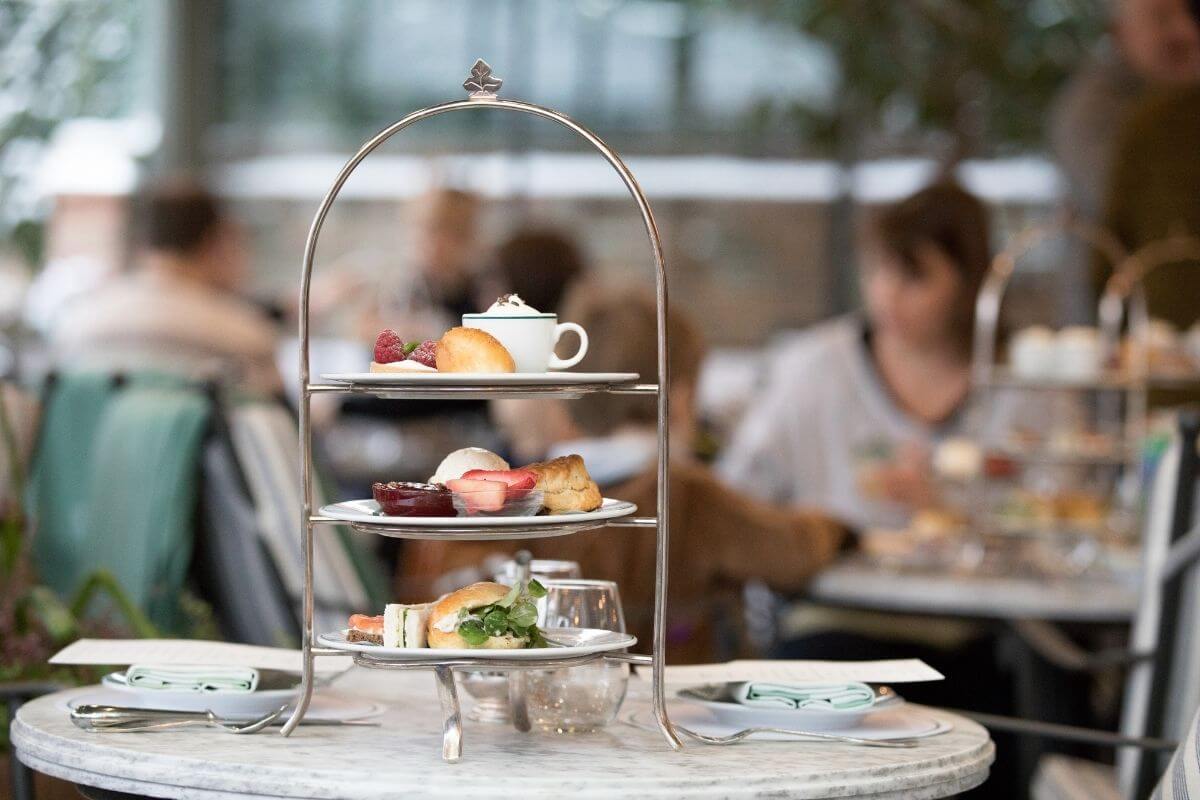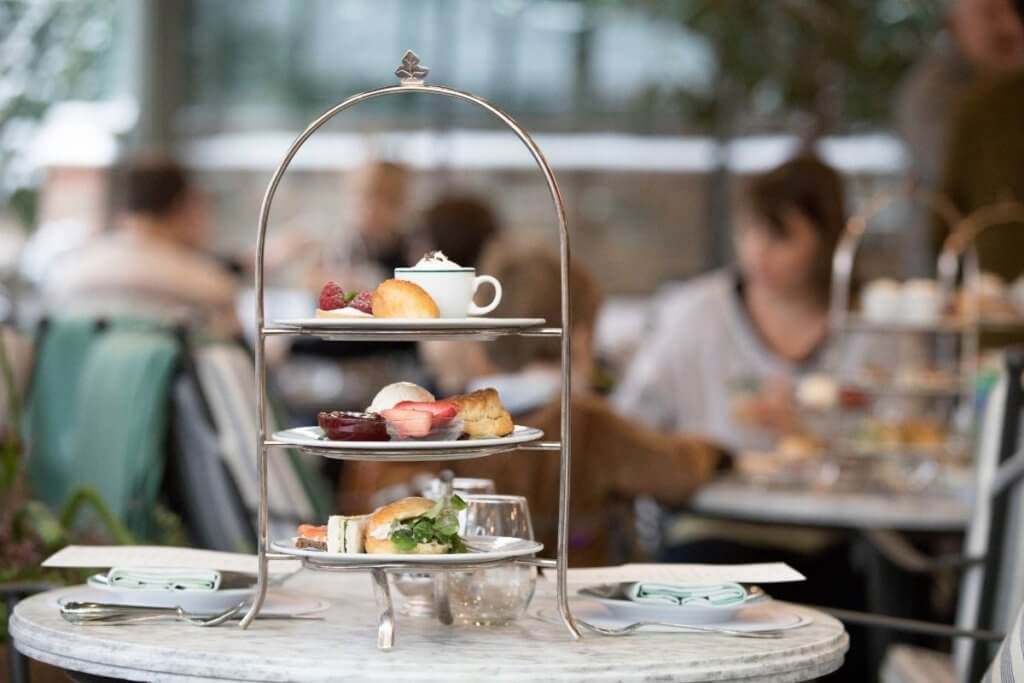 Go traditional in a picturesque Cotswolds setting at quaint Lucy's Tearoom in Stow-on-the-Wold. Or if you're in London for an afternoon tea, treat your loved one to the luxurious modern romance of Sketch in Mayfair, with its sugarplum-pink velvet chairs and equally sweet cakes.
In Yorkshire, the Lady Betty afternoon tea at Betty's in Harrogate is sure to be a winner with your lover. Served in the elegant Imperial Room, begin with a glass of champagne and enjoy treats including unique miniature savouries such as a Yorkshire pork and Bramely apple pie encased in golden pastry. There are loads more afternoon teas in Yorkshire to try in our list here.
It's also a great idea for a date idea in Bristol, if you need more, we've got 28 more romantic nights out in Bristol here.
---
5. All aboard a champagne boat ride
Make like Rachel McAdams and Ryan Gosling in The Notebook on a romantic boat ride. Head to the Lake District and take a boat out on Lake Windermere. Or give punting a go on the River Cam in gorgeous Cambridge and the River Cherwell in Oxford – just don't forget the champagne and strawberries!
You could always let someone else do the work and charter a private boat for a tranquil champagne cruise on the River Thames in Henley. This is a great idea for a super special couples day out with your loved one.
---
6. Soak up a sunset beach walk
Appreciating the beauty of nature is sometimes all you need for a great couples day out in England, and one of the best shows nature puts on is a stunning sunset. Where better to enjoy one than England's beautiful beaches?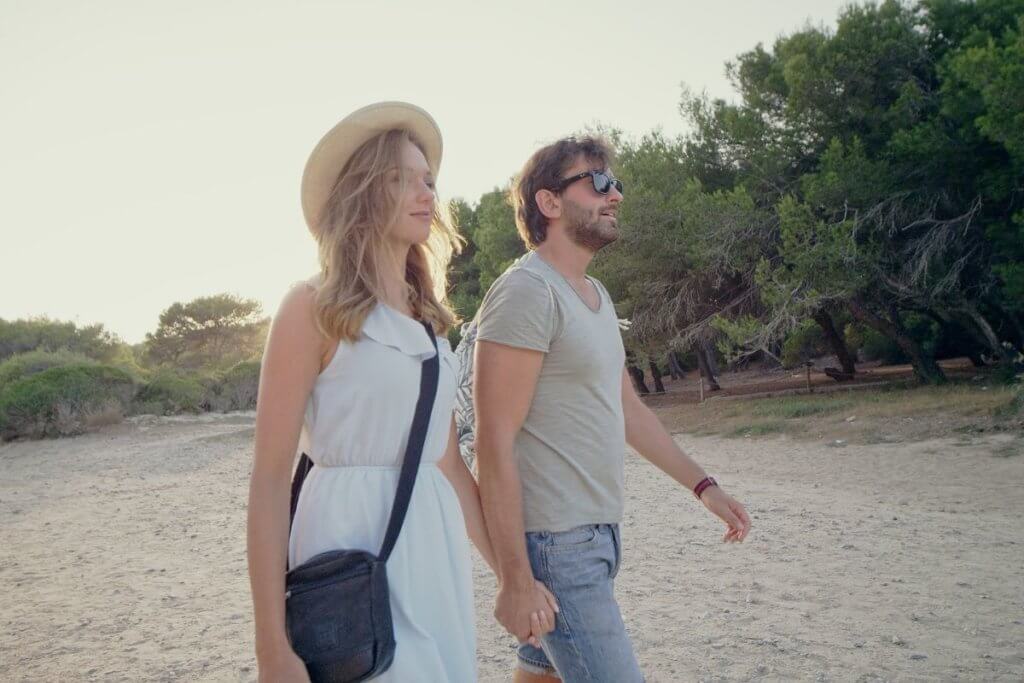 Fistral Beach in Newquay, Cornwall, is known for its gorgeous sunsets, providing a beautiful backdrop to the many surfers enjoying the last waves of the day. You can even head to Fistral Beach Bar for a sundowner too.
Another spot with some of the most spectacular sunsets in England is the fishing town of Whitsable, on the northeast coast of Kent. Grab some fish and chips and watch the sun set over the sea in a blaze of oranges and pinks. The famous Neptune pub is right on the beach, so you can enjoy a tipple too.
---
7. Take your love to new heights on a hot air balloon ride
Gently floating into the sky, sipping champagne, in your own private hot air balloon? Romance ahoy!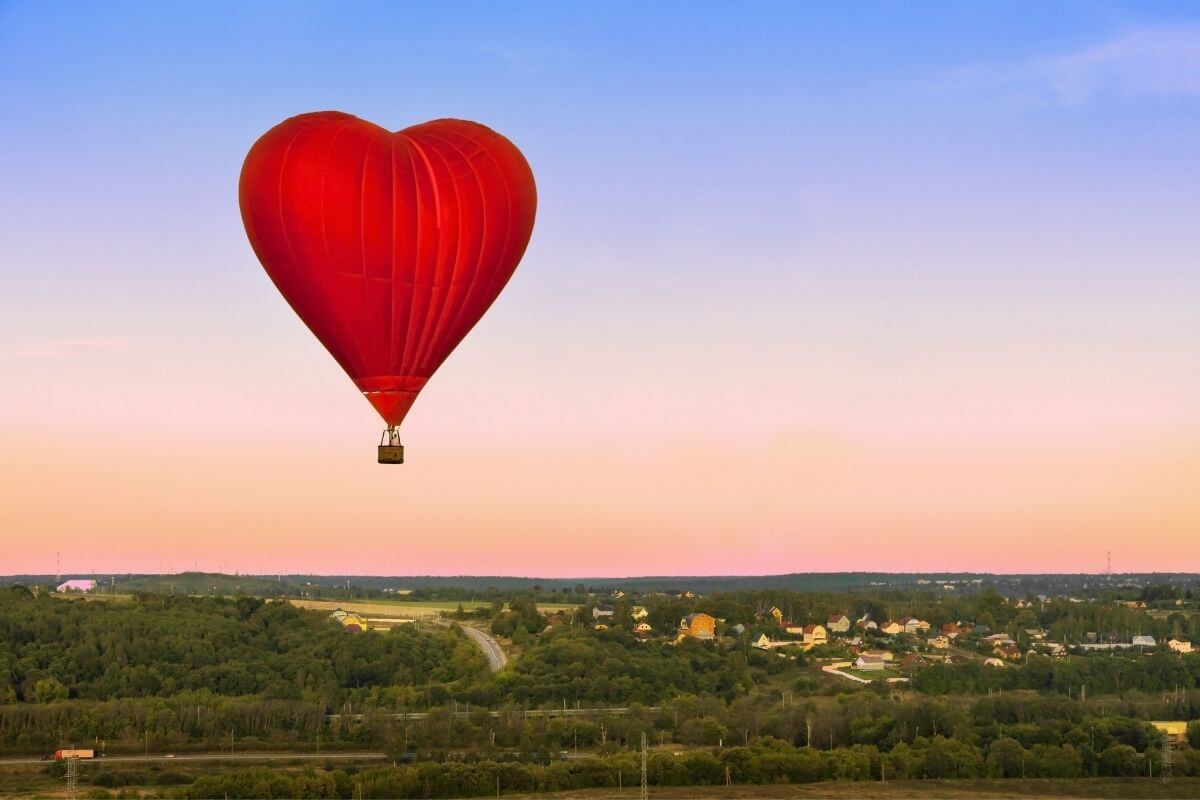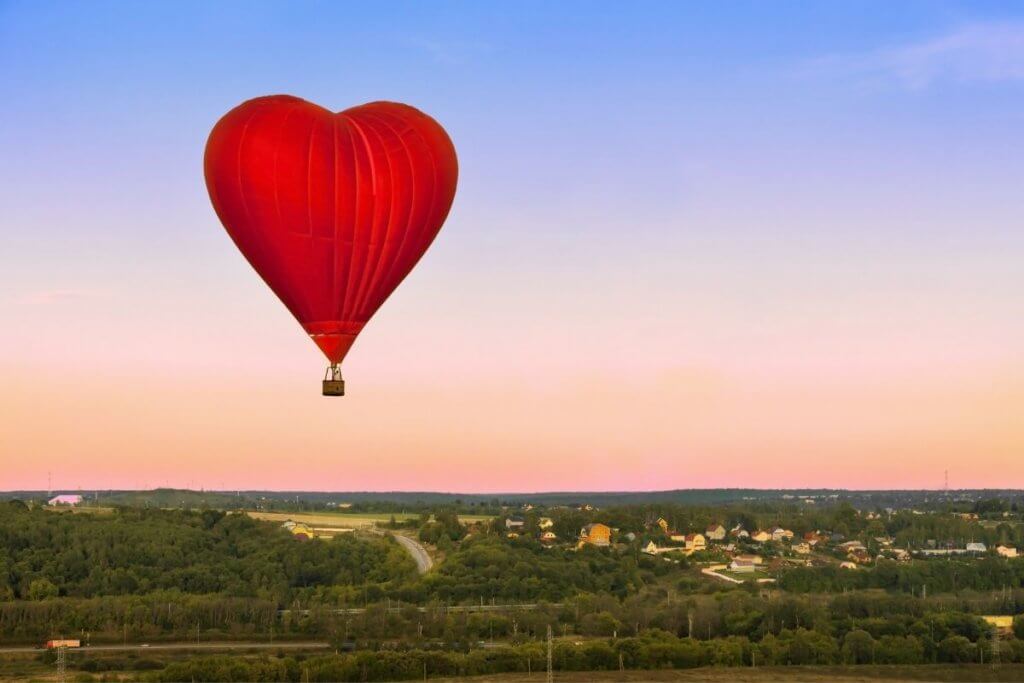 A hot air balloon ride is the perfect couple's day out – you get to experience some of England most beautiful sights together in a romantic, old-fashioned way.
Virgin Balloon Flights offer some of the best value balloon rides and they have multiple launch sites across England.
---
8. Go wild swimming
If you're an adventurous couple and love being outside in nature, there are lots of secluded wild swimming spots to be discovered across England for an alfresco dip, providing a free couple's day out.
For a Lake District swimming adventure that isn't tourist-heavy, head to Kailpot Crag on Ullswater's quieter east side, where there's a small lakeside beach to enter from.
In the North East, Linhope Spout in Northumberland is a beautiful spot for a wild swim. Surrounded by a wooded glade in the middle of Northumberland National Park, this fairy-tale-like plunge pool is backed by a striking waterfall. How romantic!
---
9. Visit a stately home
Woo your loved one like dukes and duchesses have done through history with a romantic couple's day out at one of England's stunning stately homes.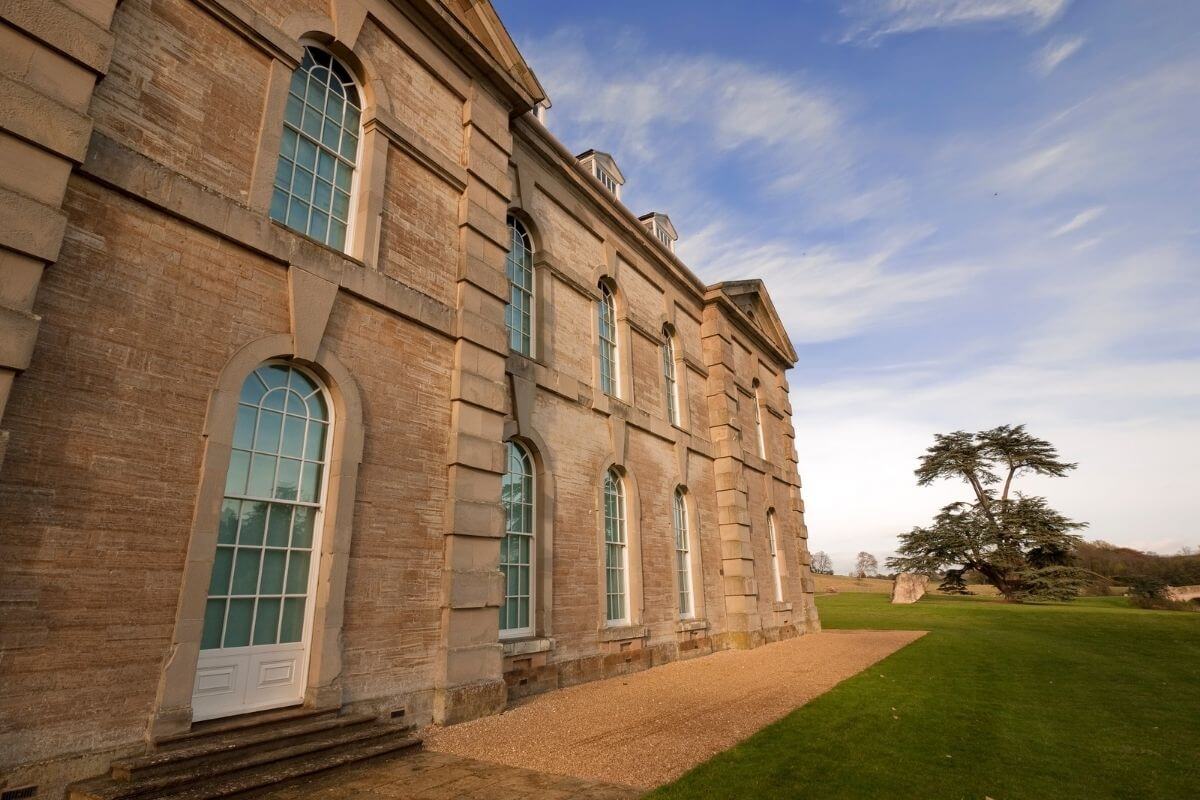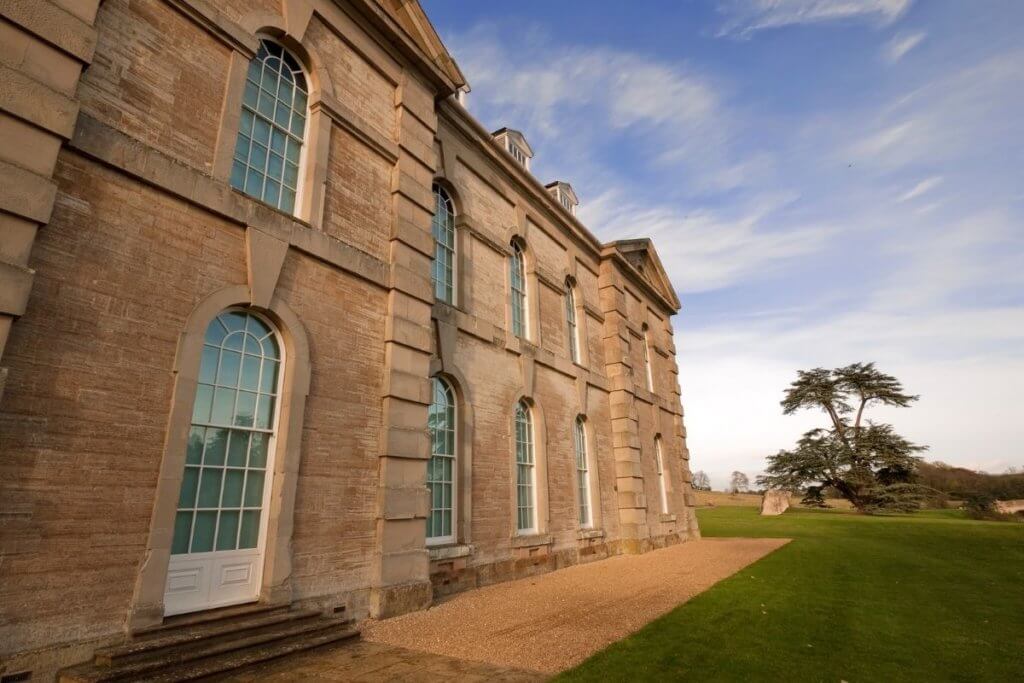 Beautiful Blenheim Palace in Oxfordshire exudes romance, and it was here that Winston Churchill proposed to his wife Clementine. Meanwhile, Chatsworth House in the Derbyshire Dales is home to the Duke and Duchess of Devonshire and was famously featured in the 2005 film version of Pride and Prejudice as Pemberley, Mr Darcy's impressive country estate.
The Italianate mansion Cliveden House, a 376-acre National Trust-owned estate in Taplow, Berkshire, was the scene of one of the most famous – and scandalous – love affairs of all time, between Christine Keeler and John Profumo. It's also where Meghan Markle stayed before her royal wedding, and is a stunning spot for a country walk or a very luxurious afternoon tea.
Couples days out in England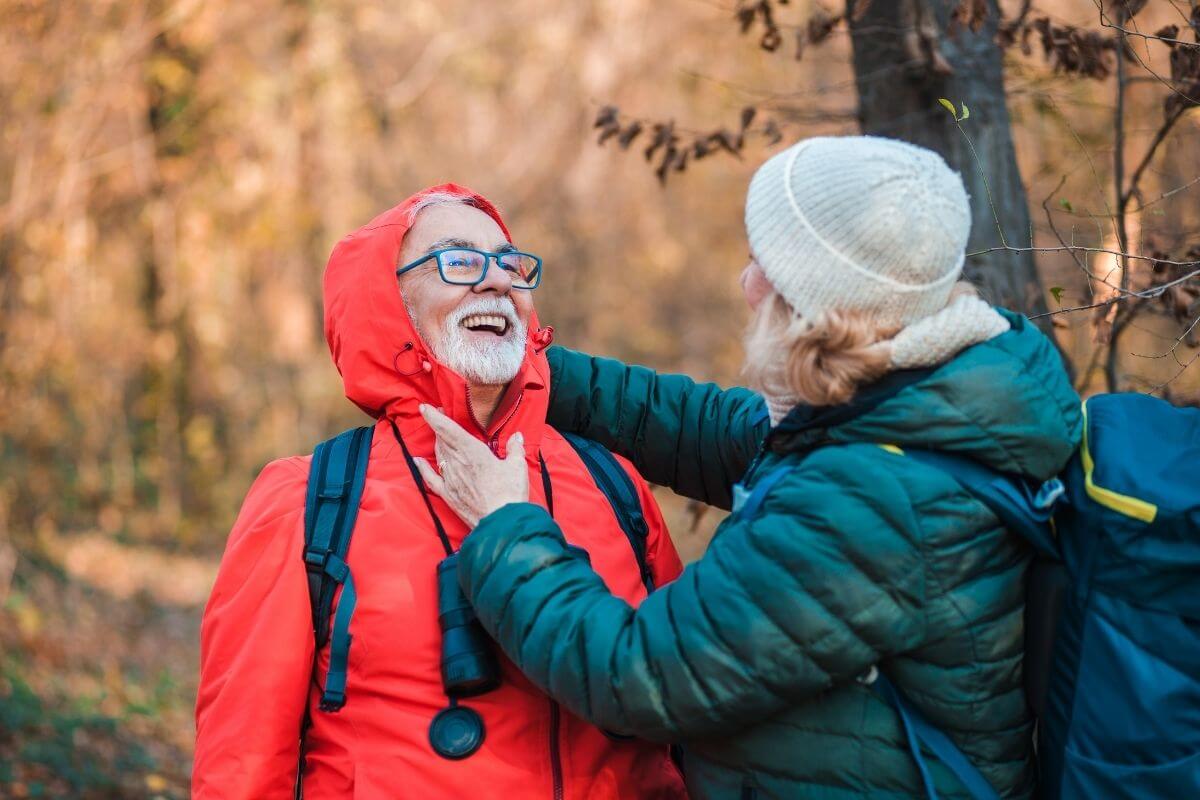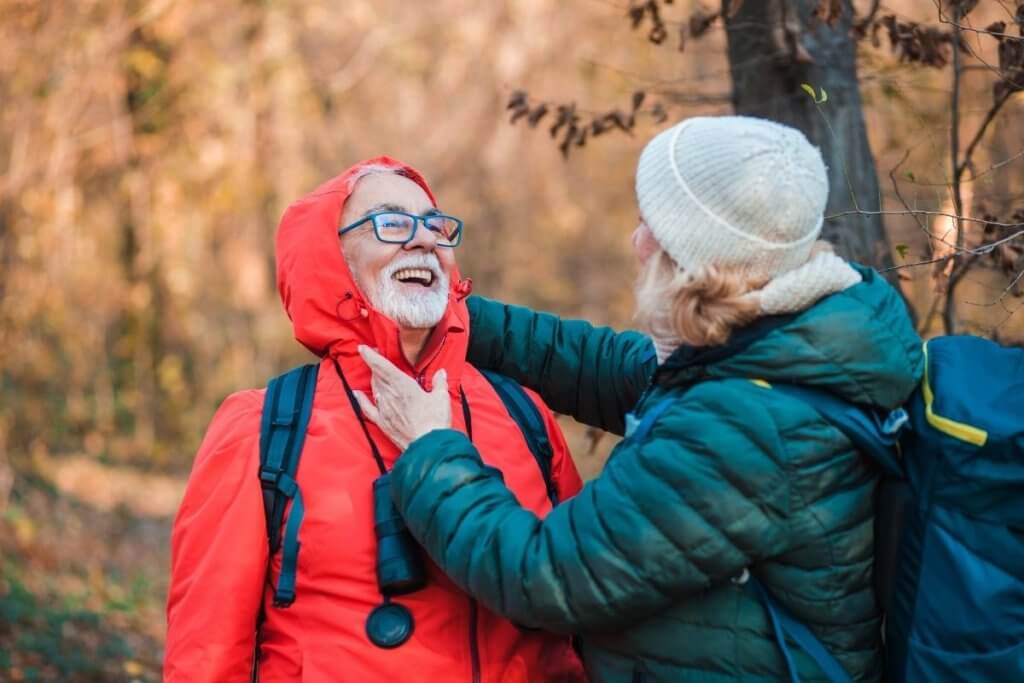 There are loads of great ideas for days out for couples in England, but I hope these suggestions have left you feeling inspired and ready to treat your loved one to the greatest gift of all, your time.
If you have any other ideas for fun days out for couples we haven't listed, let us know in the comments below!
---
Quick list for couples days out in England
1. Have a couples visit to a spa
2. Learn to dance as a couple
3. Cuddle up at a drive-in outdoor cinema
4. Romantic afternoon tea for two
5. All aboard a champagne boat ride
6. Soak up a sunset beach walk
7. Take your love to new heights on a hot air balloon ride
8. Go wild swimming
9. Visit a stately home