Are you looking for amazing days out in Berkshire? Make the most of your Berkshire days out with this guide to the best attractions the county has to offer.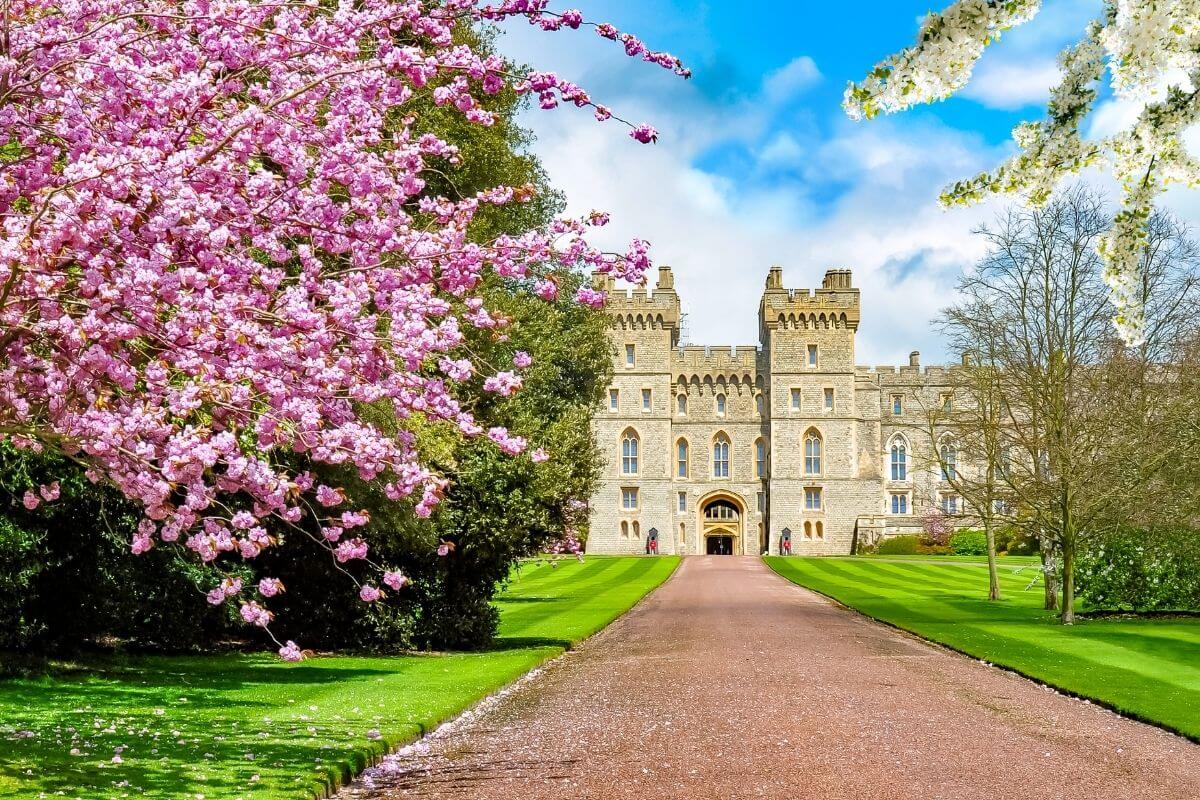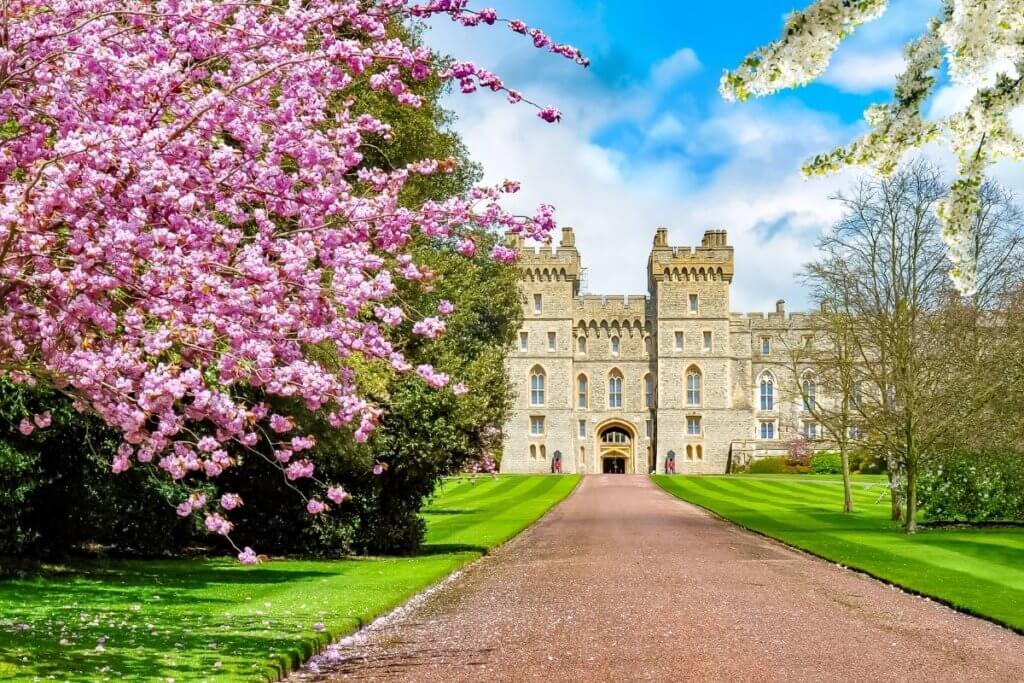 Stretching out above Hampshire and bordering Greater London to the east, Berkshire is home to the iconic English towns of Windsor, Reading and Slough, among others. There are also plenty of charming rural villages, sprawling green spaces and numerous Berkshire days out for the entire family, from Legoland Windsor to the Christmassy Lapland UK.
In this article, we'll show you 16 of the best days out in Berkshire to help you plan your year.
---
Fun Days Out in Berkshire
Here are the best days out in Berkshire for your year of England adventures.
---
1. Legoland Windsor
Arguably the UK's most popular theme park for kids, Legoland Windsor is the perfect destination for a family day out in Berkshire. Based entirely around the popular children's toy, Lego, the park encompasses all sorts of attractions.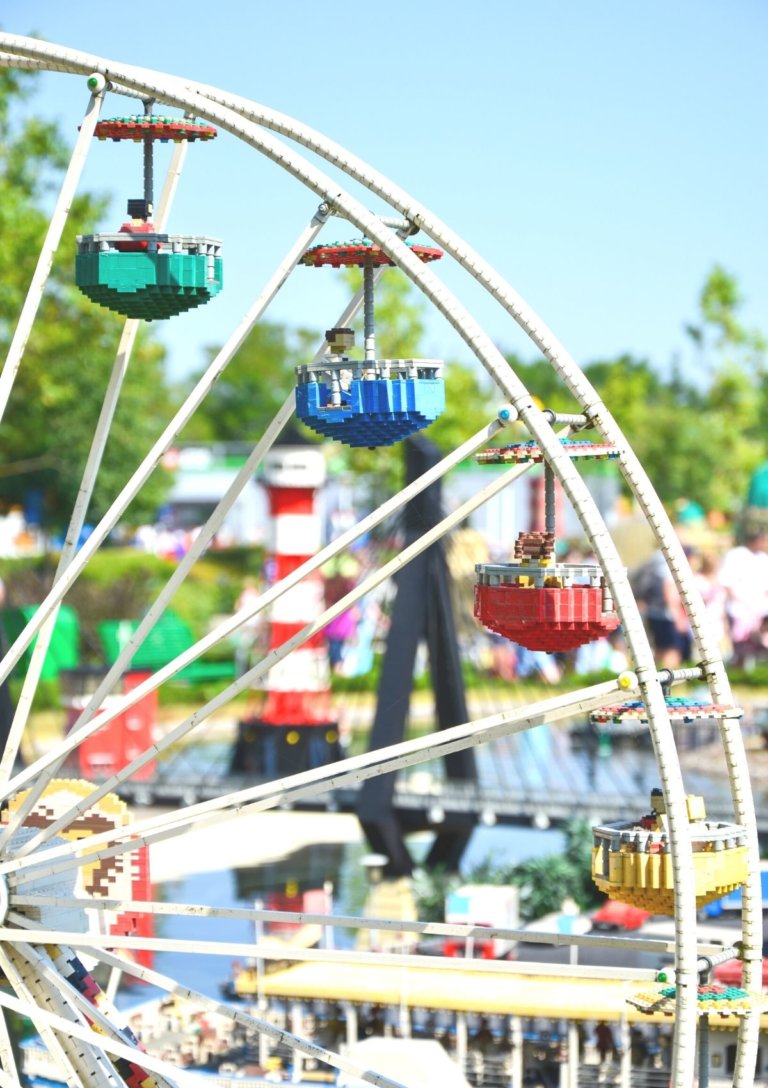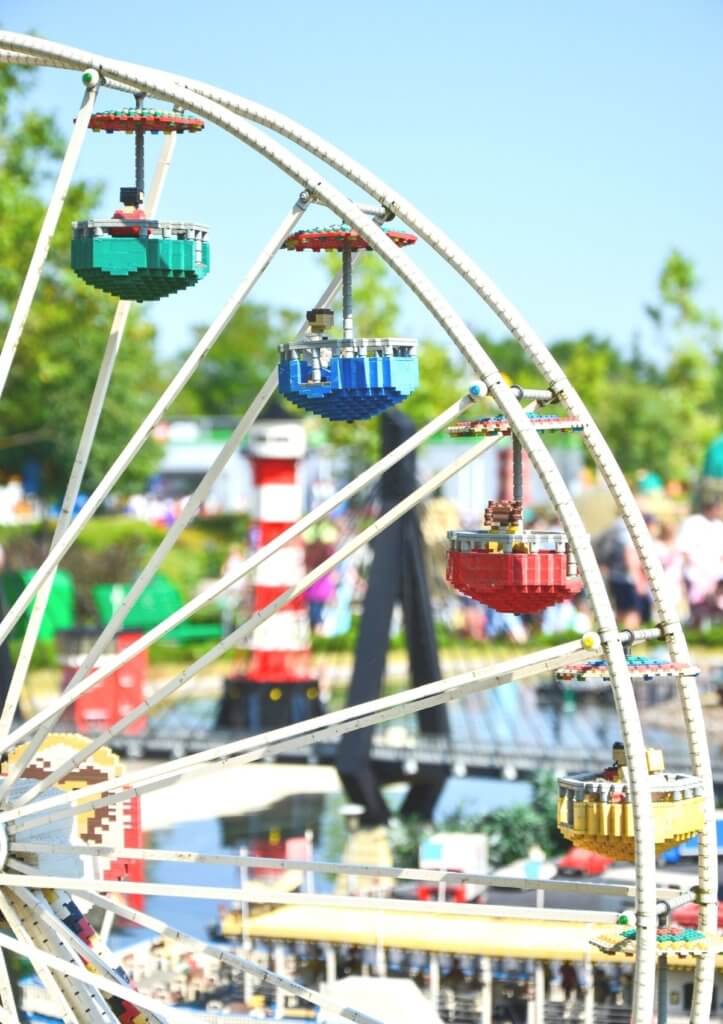 There are rides and attractions suitable for kids and adults, a model village of some of the world's most famous landmarks, interactive shows and performances and much more. Kids from the age of 3 can become learner drivers at L-school and real life fish, sharks and rays can be spotted at the Deep Sea Adventure attraction.
There are also hotels onsite, so you can arrange a multi-day short stay in order to ensure you get the most from your visit. Legoland is a great day out for toddlers.
BUY YOUR LEGOLAND WINDSOR TICKETS HERE
2. Ascot Racecourse
Ascot is one of the most famous venues in the world of horse racing – a chance for visitors to glam up and spend the day sipping champagne and betting on the races. The course is closely associated with the royal family and was first established by Queen Anne in 1711.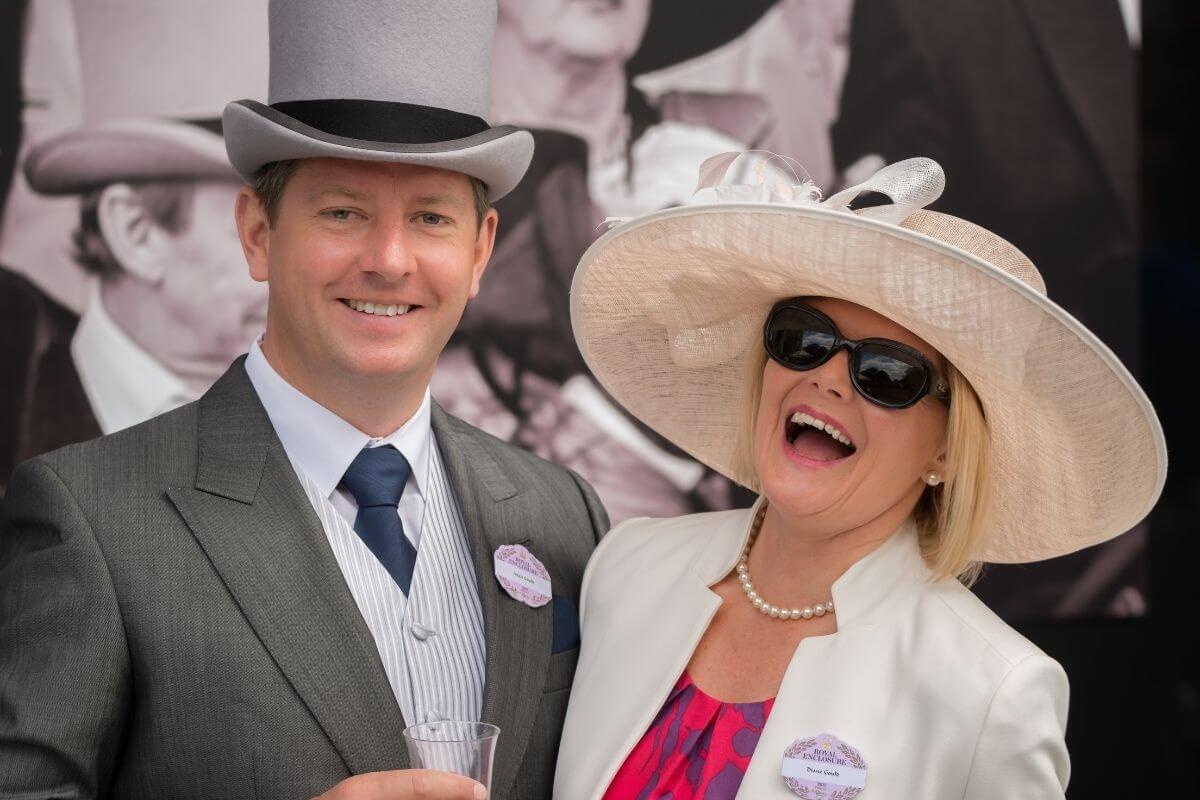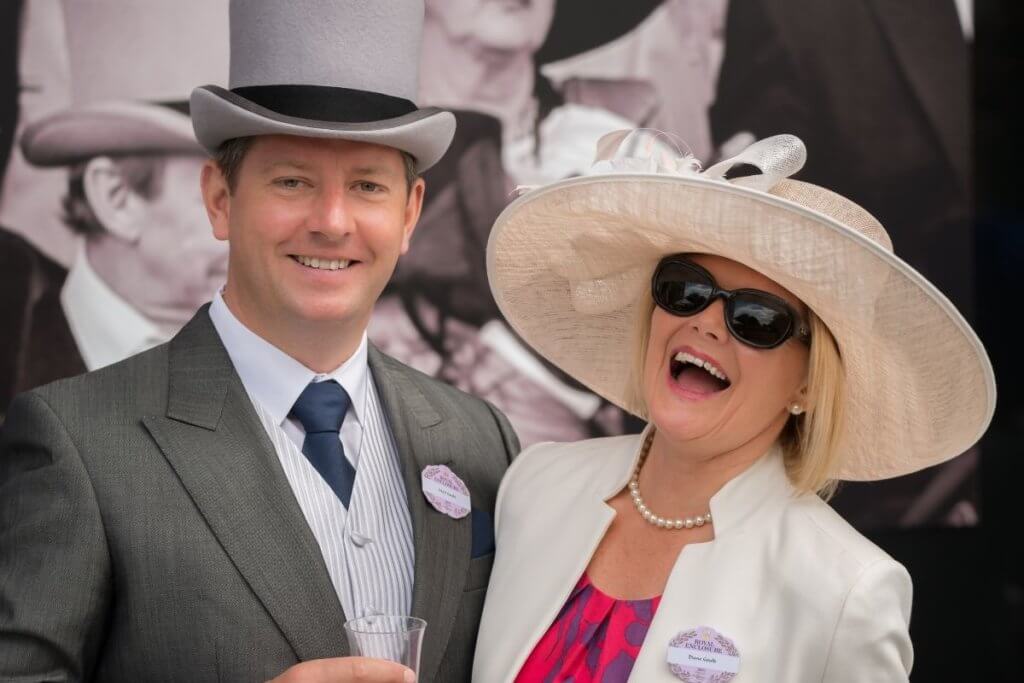 There are approximately 26 race days every year, so there are plenty of opportunities to grab tickets and enjoy a day out.
The week-long Royal Ascot is the most popular event, when hundreds of thousands of spectators descend on the venue, including Queen Elizabeth II, who attends every year to cheer on some of her own horses from the royal box.
3. Windsor Great Park
Spanning more than 5,000 acres, Windsor Great Park is all that remains of Windsor Royal Park, a hunting forest once owned by the royal family.
Although it is now open to the public, it is still managed and funded by the Crown, the only royal park not managed by The Royal Parks organisation.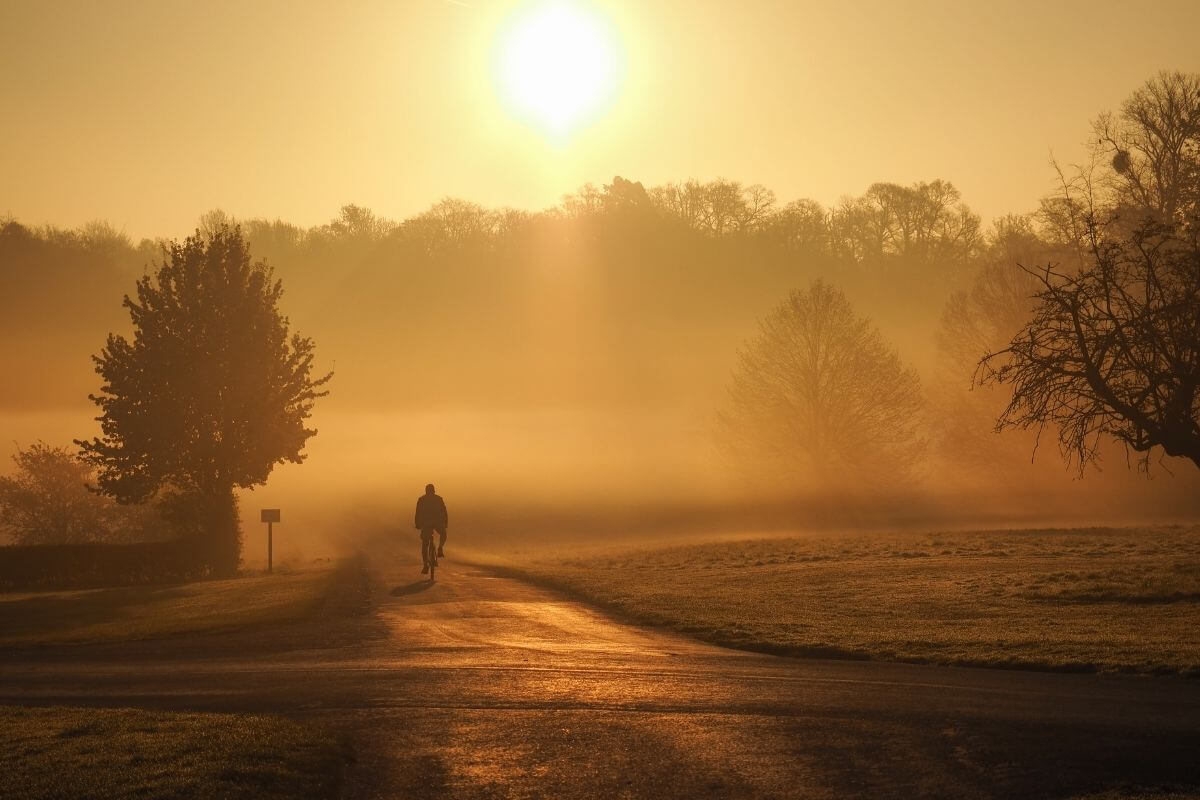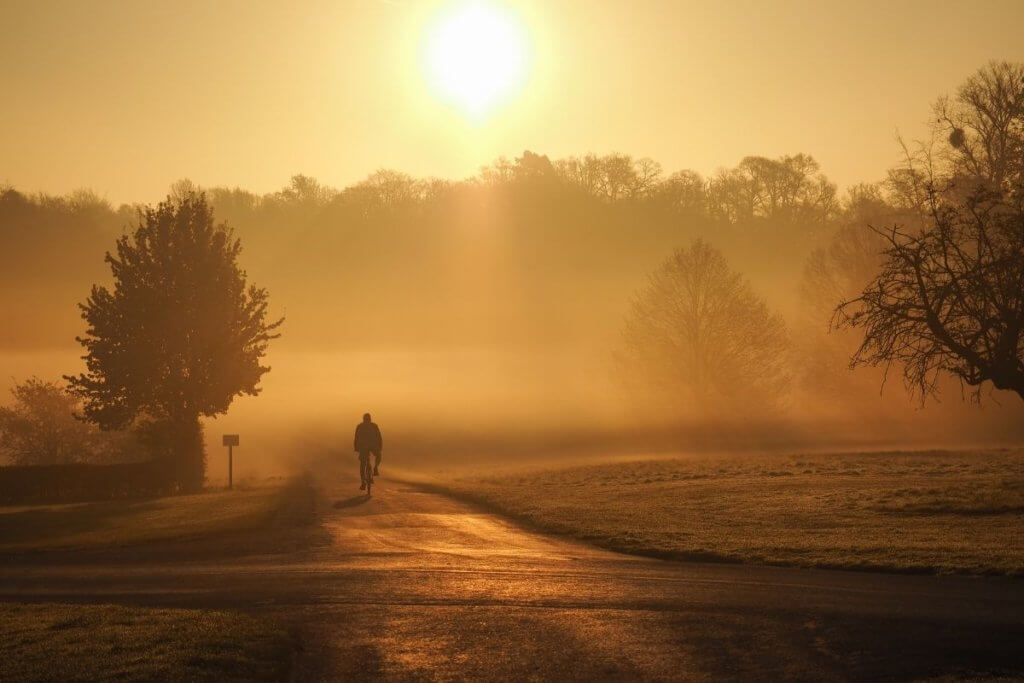 Visitors can stroll around the different parts of the park for free. These include the beautiful wildflower meadows of The Valley Gardens, the swan adorned lake and waterfall of Virginia Water, and mile after mile of walking trail through the deer park, a survivor from the times of royal hunting. There is a small charge to enter the Savill Garden, home to an array of native and foreign plants.
4. Basildon Park, Reading
Located on the outskirts of Reading a short way into the beautiful Chiltern Hills, Basildon Park is a grand country house and estate.
Made from honey coloured Bath stone, it is most well-known for its use as a prisoner of war camp during the Second World War, after which it fell into a state of disrepair. Saved by Lord and Lady Iliffe, it is now managed by the National Trust, having been restored to its former glory.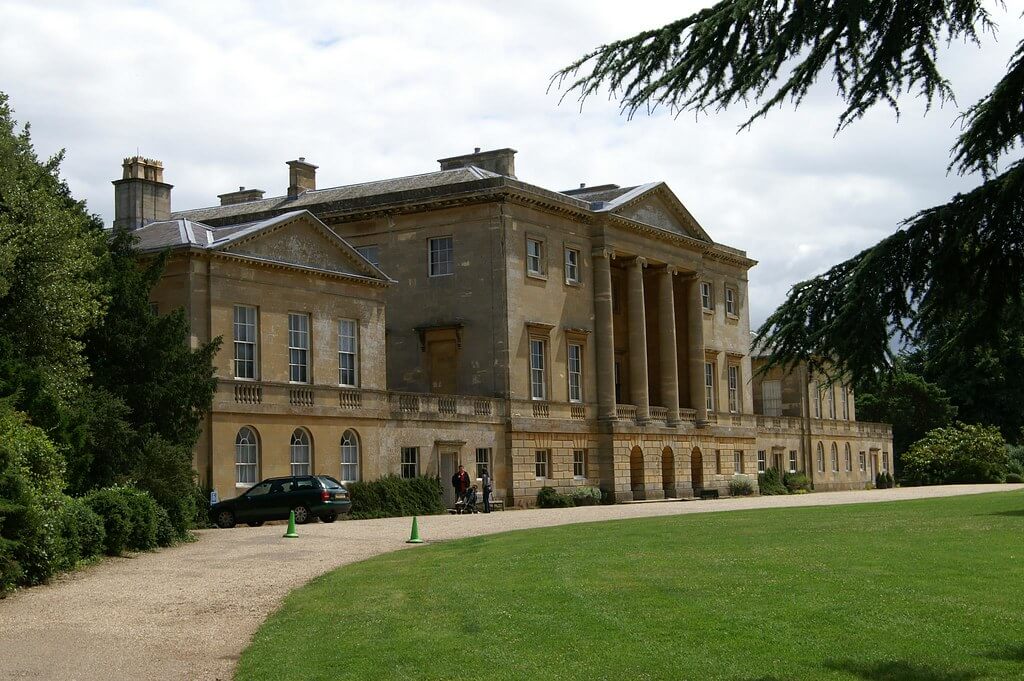 Many of the stately rooms are open to the public, and Lady Iliffe's Rose Garden is a beautiful place to enjoy a stroll during the summer, buzzing with bees and butterflies.
5. Lapland UK, Winkfield Row
If the kids deserve an extra special Christmas treat, then look no further than Lapland UK, working out significantly cheaper than a trip to Finland!
Taking the kids on a Christmas adventure, they will receive a personalised invitation from Santa once you have made your booking, sure to get the excitement building. On arrival at the experience, kids will be invited to meet the elves in the Enchanted Forest, help out with the toymaking in the Workshop, and meet Santa himself in his secret wooden cabin, complete with real reindeer.
On Christmas morning, they will also discover that the elves decided your children deserved to keep the gifts they made in the Workshop, so Santa dropped them off during Christmas Eve.
This is definitely one of the best days out in Berkshire for all the Christmassy feels. If you want more great Santa days out in England, check out our list here.
6. BCA Zoo, Berkshire College of Agriculture, Maidenhead
Like many universities and colleges, the Berkshire College of Agriculture keeps a resident population of animals to help train students in its animal, agriculture and conservation courses. BCA recently opened its zoo to the public, although advance booking is essential, they don't accept walk ins.
More than 100 species live at the zoo, including many rare species, some of which the college helps to breed as part of international conservation efforts. These include the Bali starling, Slow loris and Desertas wolf spider. Other more well known creatures such as porcupines, meerkats and Ring-tailed lemurs are also housed at the zoo.
It might not be the biggest zoo in England, but it's definitely worth a visit for a day out in Berkshire.
7. Go Ape, Bracknell
The Go Ape brand has become a household name across the UK for its range of high ropes courses, challenging youngsters and adults alike to push themselves amongst the treetops – and Swinley Forest's Go Ape is no different.
Located just outside Bracknell, the course has been designed to test stamina, skill and endurance, with challengers spending around three hours amongst the ropes. There are also zip lines and a children's version of the course, whilst those who'd prefer to give the experience a miss can hire segways and head out to explore Swinley Forest.
8. The Living Rainforest, Thatcham
Thatcham's Living Rainforest is an indoor tropical paradise, replicating the real conditions found in tropical jungles across the world. More than 100,00 visitors are recorded at the site every year, flocking to see some of the 850 plants and animal species on display in the exhibit. The site is managed by a charity, the Trust for Sustainable Living and some of the animal inhabitants include Two toed sloths, Six-banded armadillos, toucans, iguanas, pythons and more.
The exhibit is also powered by mainly renewable energy and is constantly evolving new ways to make itself more sustainable.
As well as being one of the most impressive eco days out in Berkshire, The Living Forest is also one of the top eco days out in England.
9. Day out in Bray
Bray is just one of many charming country villages in the south of England. It has lush surrounding countryside, old Tudor framed buildings and the odd pub. But what sets Bray apart is that it is home to two of the UK's seven restaurants to have been awarded not one, not two, but three Michelin stars. This is quite an achievement for a sleepy country village.
Visitors to Bray can choose to dine in the Roux brother's Waterside Inn or Heston Blumenthal's Fat Duck – known for its experimental menus and molecular gastronomy.
10. Reading Museum
Housed in Reading's town hall, this fascinating museum explores the history of the town, charting its path from small Saxon settlement all the way up to the urban university town it is known as today.
Some of the Reading Museum's most notable exhibits include a collection of Roman artefacts from the nearby ruins of Calleva Atrebatum, pieces recovered from the ruins of Reading Abbey and, most famously, the UK's only copy of the Bayeux Tapestry, which depicts the Norman conquest of Britain.
There is also plenty of artwork from local artists and a small exhibit dedicated to the biscuit industry, which led to Reading's meteoric rise during the Victorian period. One of the best days out in Berkshire for history lovers.
11. Dinton Pastures Country Park, Wokingham
The continuing urban sprawl stretching out from London means that Berkshire isn't the most rural county in England, but it still has its fair share of nature sites and outdoor spaces. Dinton Pastures Country Park on the edge of Wokingham is one of the best.
The 450 acre park consists of seven lakes, woodland, meadows and has two rivers flowing through it. There are three public bird hides, where birdwatchers can try to catch a glimpse of some of the parks numerous species – everything from barn owls and sparrowhawks to rare species such as nightingales and common garden birds, from blackbirds to robins.
Sailing, kayaking, angling and canoeing are also popular on some of the park's several watercourses.
12. Museum of English Rural Life, Reading
The agriculture department at the University of Reading is regarded as one of the best in the country, so it is perhaps no surprise that this fantastic museum is operated by the university.
Located on the smaller London Road campus, the Museum of English Rural Life has been open since 1951, and maps more than 250 years of English agriculture. Exhibits include all sorts of tools, clothes, ploughs, tractors and more which have been collected from around the country. Kids can enjoy some of the multimedia exhibits and there are opportunities for them to dress up as farmers from a bygone era.
13. Colne Valley Regional Park
Covering a colossal 27,500 acres across parts of Berkshire, Hertfordshire, Buckinghamshire and Surrey, Colne Valley Regional Park is the first significant stretch of countryside you'll encounter after leaving London.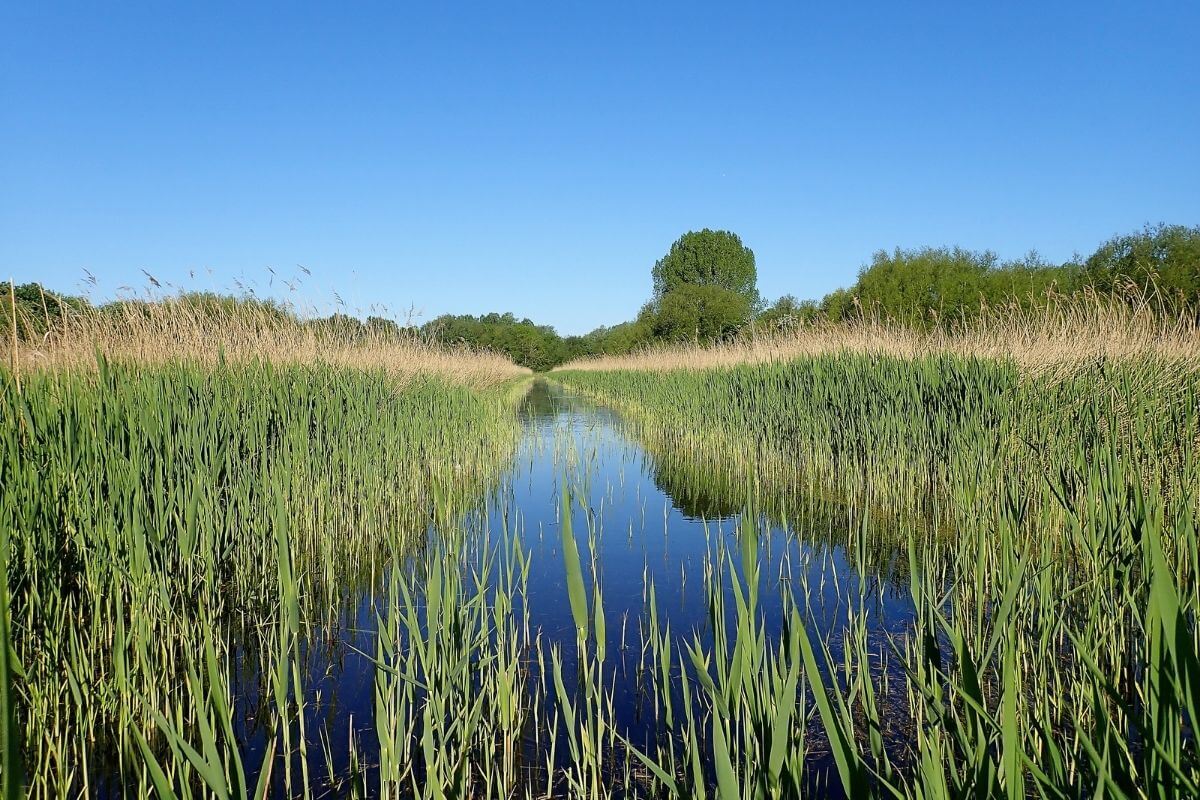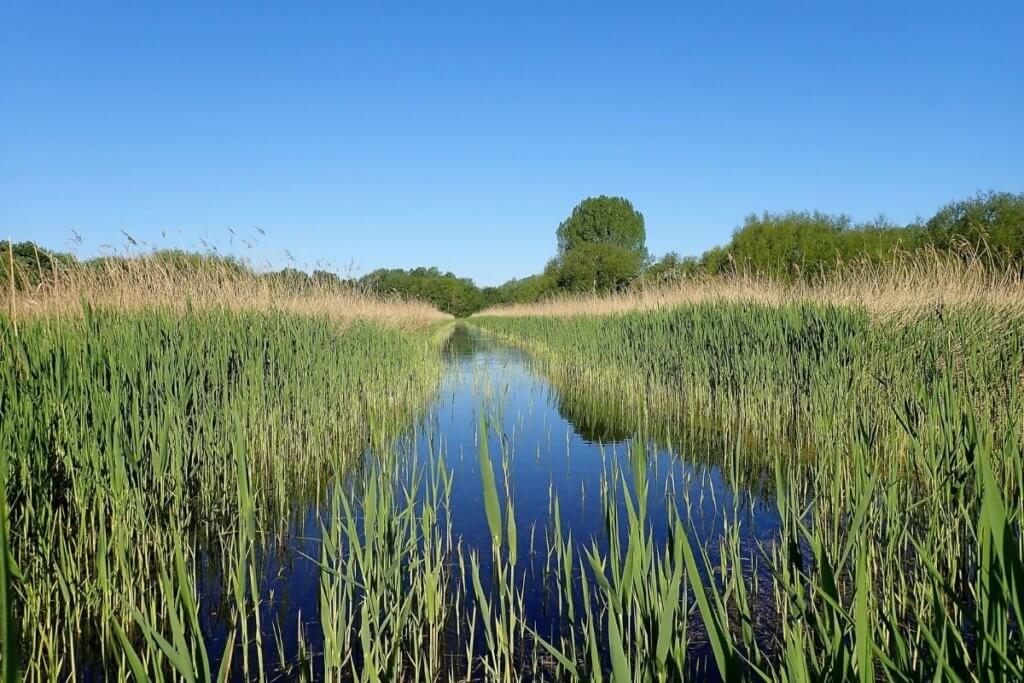 The park is a patchwork of farmland, woodland, meadows, rivers and more, with walking trails aplenty to help city dwellers engage with the countryside. There are no key attractions per se, but it is such a large expanse of nature that packing a picnic and heading out for a wander is probably the best way to explore, who knows what you'll find!
14. Day at Windsor Castle
We can't write about the best days out in Windsor without mentioning the ultimate day out in Windsor now, can we?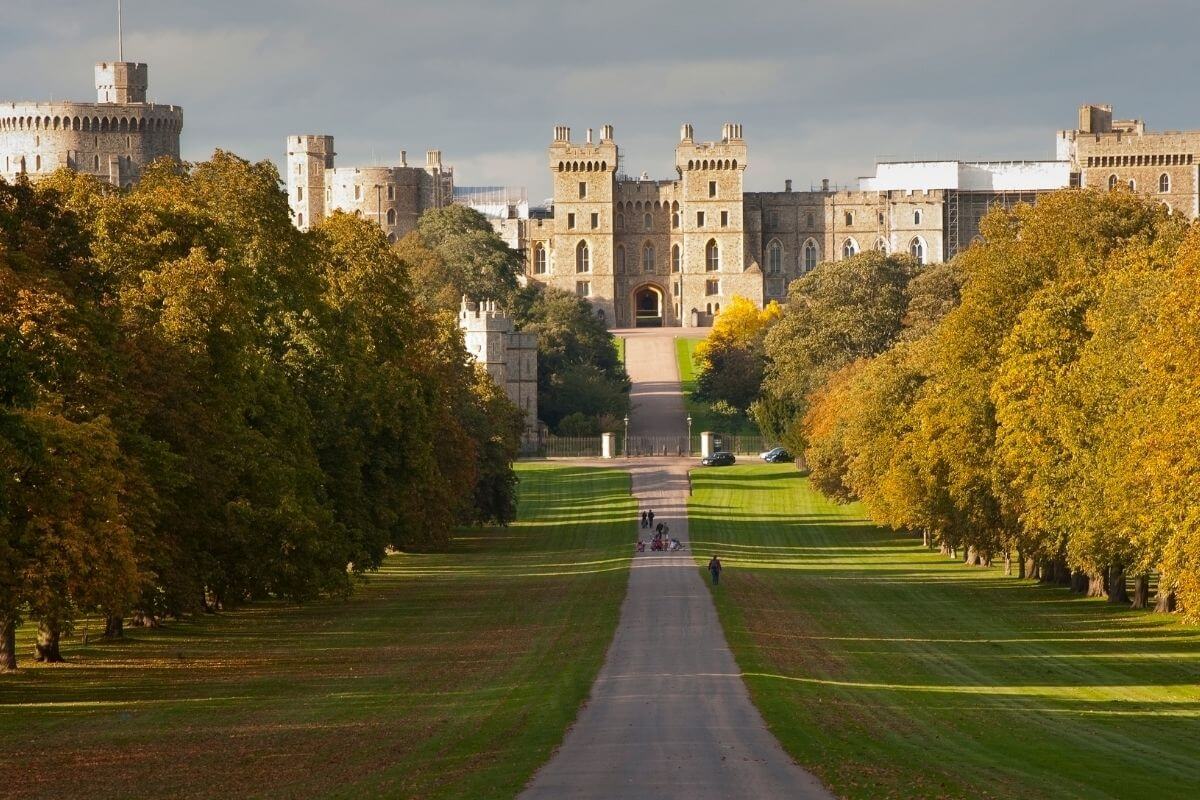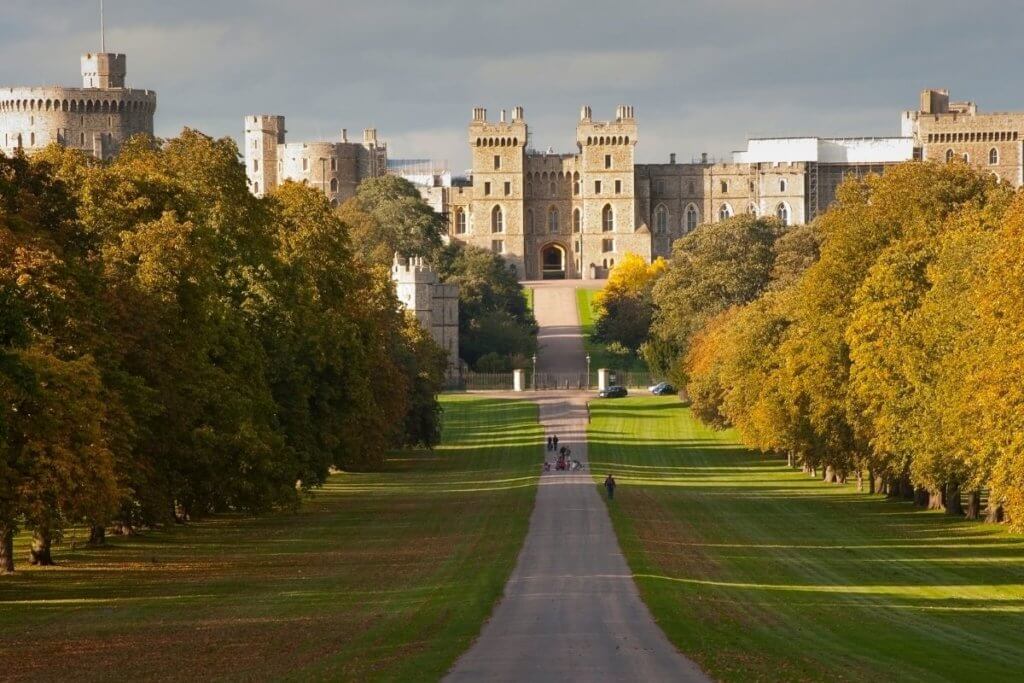 Windsor Castle brings thousands of people to Windsor for their days out in Berkshire every year. Not only can you see an awesome castle right in the centre of a town, but you can also have a day out in Windsor exploring the banks of one of the most important rivers in England, the River Thames, and looking round the shops and delights of the queen's town.
We've written an entire guide to your day out in Windsor, thanks to it being one of the most important landmarks in England, so click through to learn more.
Days out in Berkshire
So, which one of these great days out in Berkshire is for you?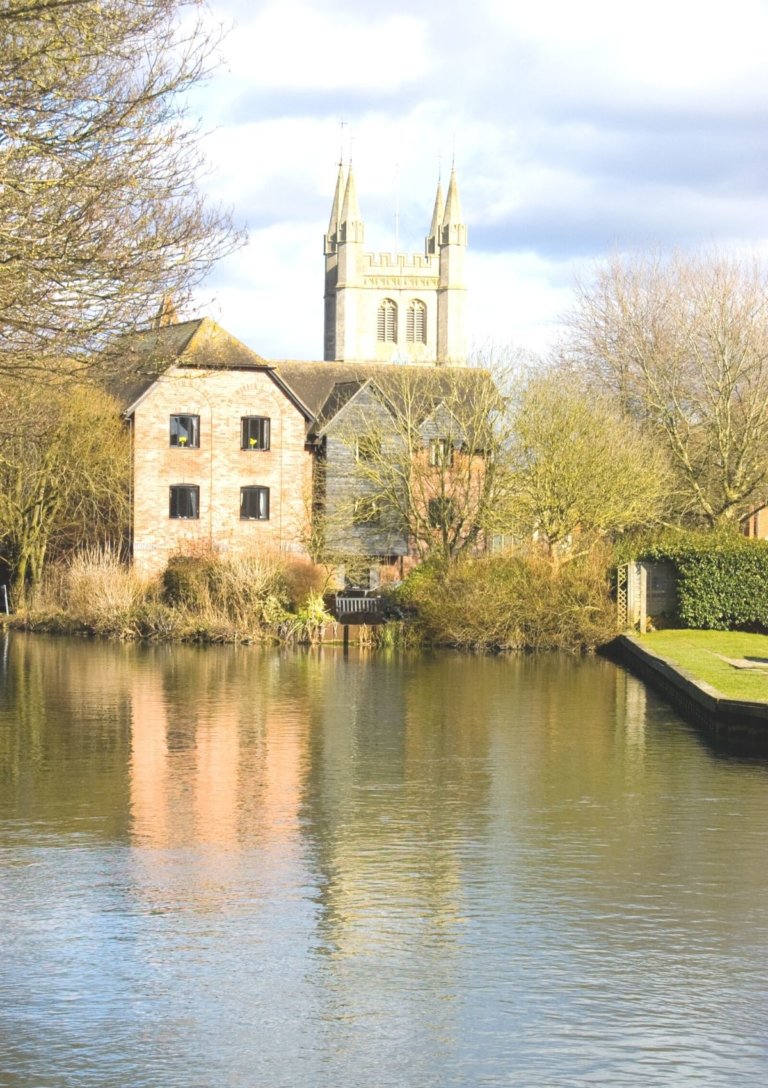 Berkshire offers visitors all sorts of different days out – family adventures, countryside escapes, historic castles and grand estates are all available within the boundaries of the county. Legoland Windsor is probably the most famous location in the county but delving a little further in yields all sorts of hidden gems in Berkshire for a day out.
Quick checklist of Berkshire days out
1. Legoland Windsor
2. Ascot Racecourse
3. Windsor Great Park
4. Basildon Park, Reading
5. Lapland UK, Winkfield Row
6. BCA Zoo, Berkshire College of Agriculture, Maidenhead
7. Go Ape, Bracknell
8. The Living Rainforest, Thatcham
9. Day out in Bray
10. Reading Museum
11. Dinton Pastures Country Park, Wokingham
12. Museum of English Rural Life, Reading
13. Colne Valley Regional Park
14. Day at Windsor Castle