15 Great Ideas for Days Out in East Sussex for All the Family
Here are the best days out in East Sussex for shoppers, for animal lovers, for children, adventurers, and for you – enjoy!
If you're looking for days out in East Sussex then your mind is probably being drawn straight to Brighton, the largest city in the county and one of England's most popular destinations. Brighton is packed with cultural sights, as well a stunning seafront and great shopping opportunities, but there's much more to East Sussex than just this city.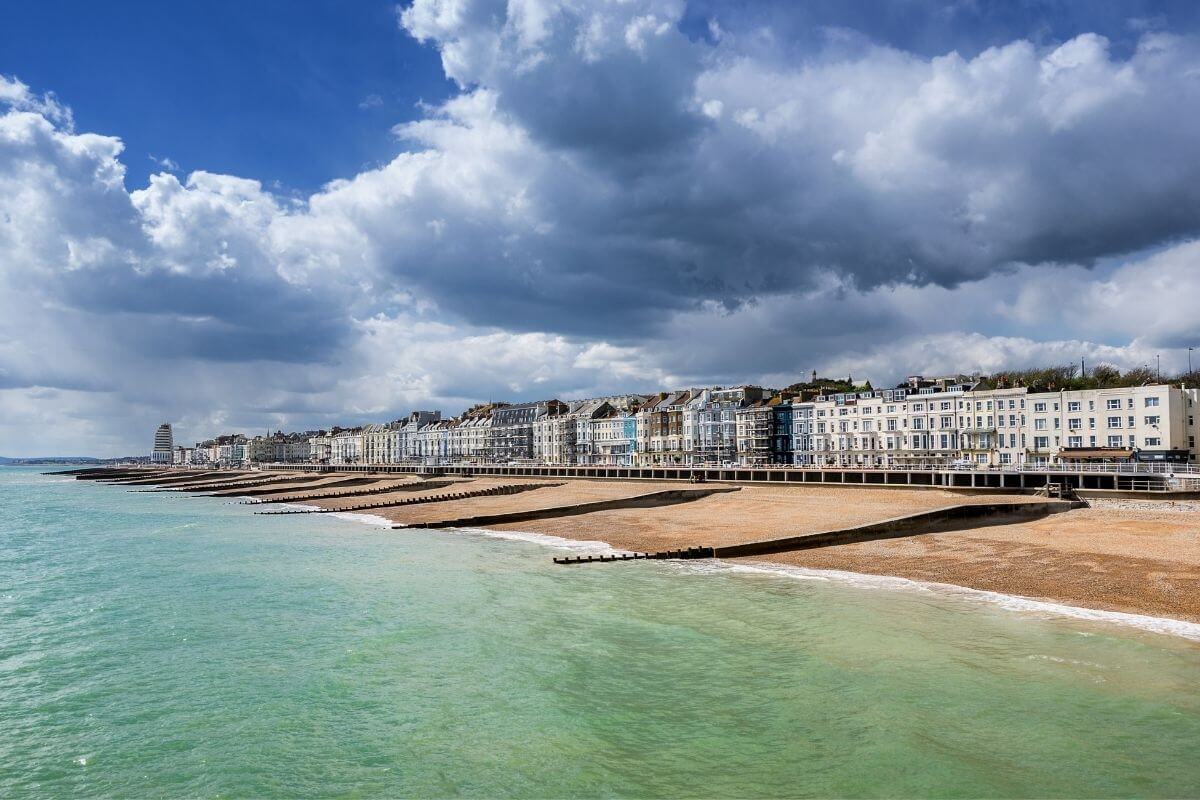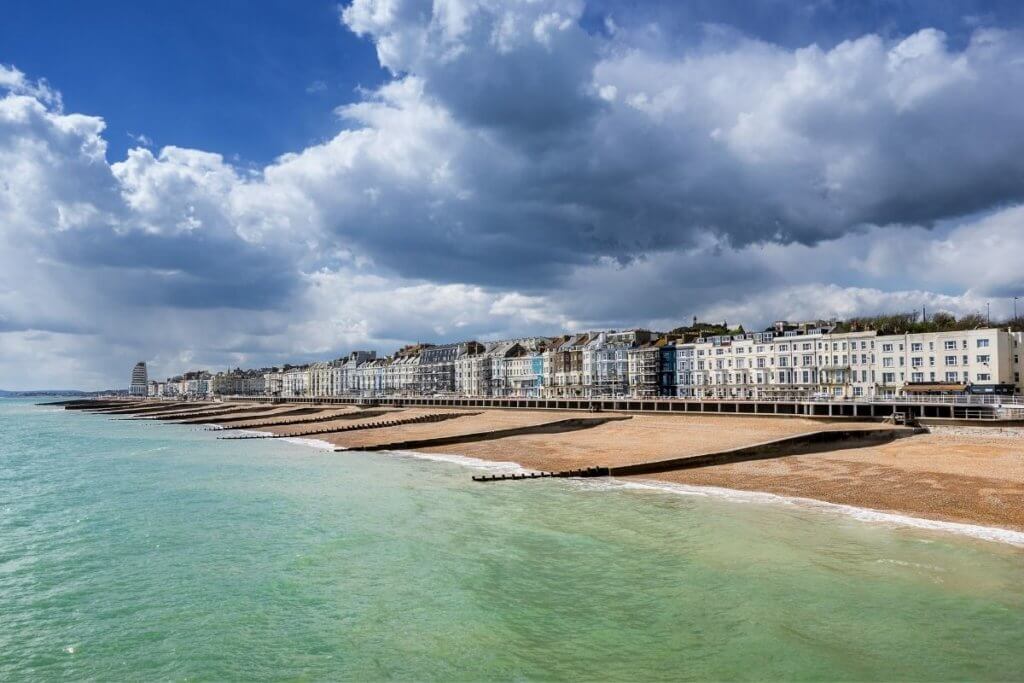 As well as Brighton, East Sussex is home to ancient castles, jaw-dropping chalk cliffs, fascinating museums and much more. In this article, we'll introduce you to 15 of the best attractions and days out in East Sussex.
Days Out in East Sussex
Here are the best days out in East Sussex, for you to plan all your wonderful day trips.
---
1. Day at Camber Sands Beach
No visit to East Sussex is complete without a visit to the seaside, and Camber Sands represents one of the best options. Unlike most beaches in the county, Camber Sands is, you guessed it, sandy.
This is unusual for East Sussex, where the majority of beaches are shingle.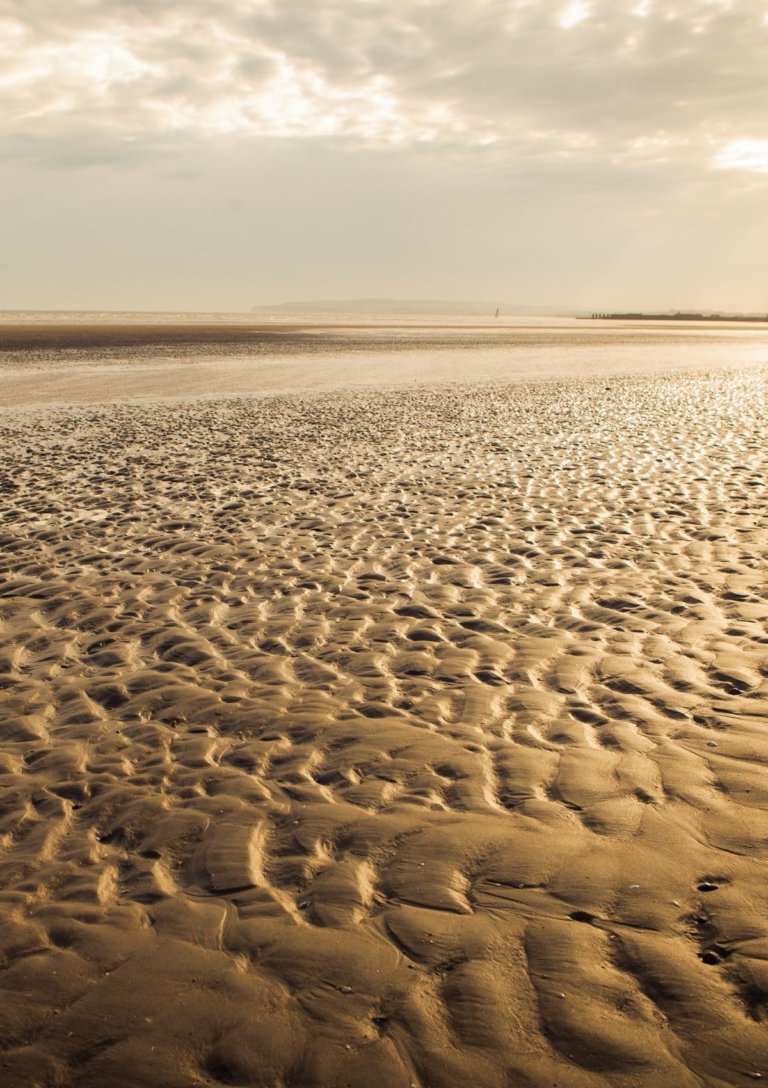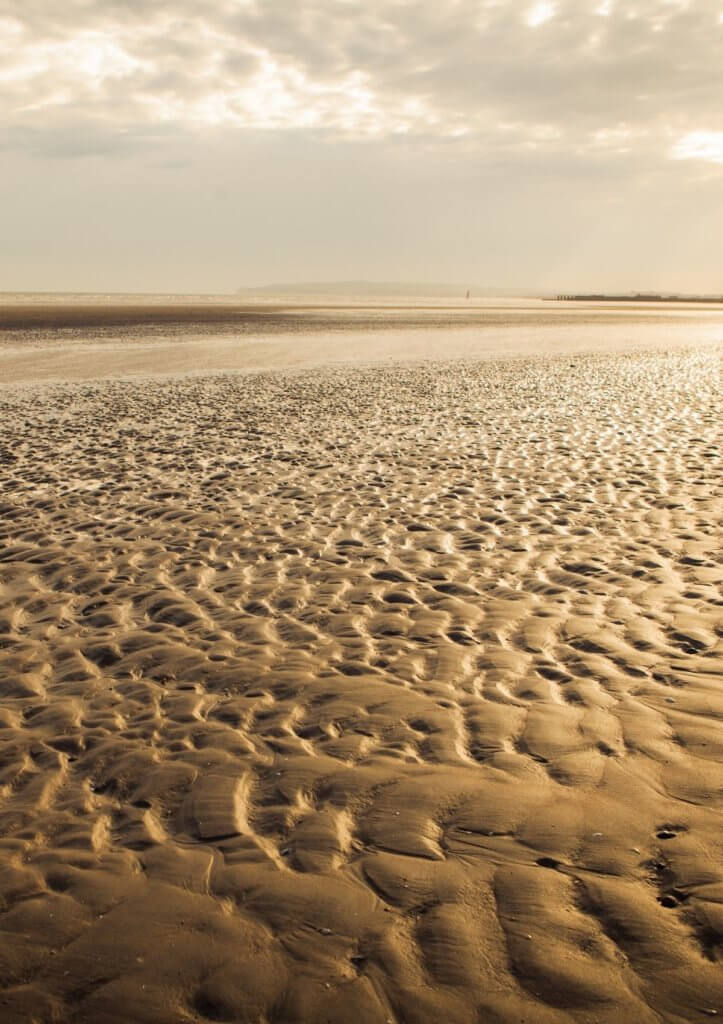 Camber Sands is home to the only sand dunes in the county, and the beach itself stretches for nearly 5 miles. This huge size means that there's always plenty of space, even in the peak summer season. There tends to be a decent breeze on the beach, which makes it great for wind and kite surfing, but you may want to pack a windbreak if you're planning to spend a relaxing summer day soaking up some sun.
It's one of the best day trips from Brighton, if you're looking for things to do nearby.
2. Explore Battle Abbey and Battle Town
After the 1066 Battle of Hastings, in which William the Conqueror defeated King Harold and completed his conquest of England, an abbey was constructed on the bloody battlefield. This abbey remains standing today, allegedly on the very spot where King Harold was killed.
The medieval structure is Grade I listed and Battle Abbey is protected by English Heritage.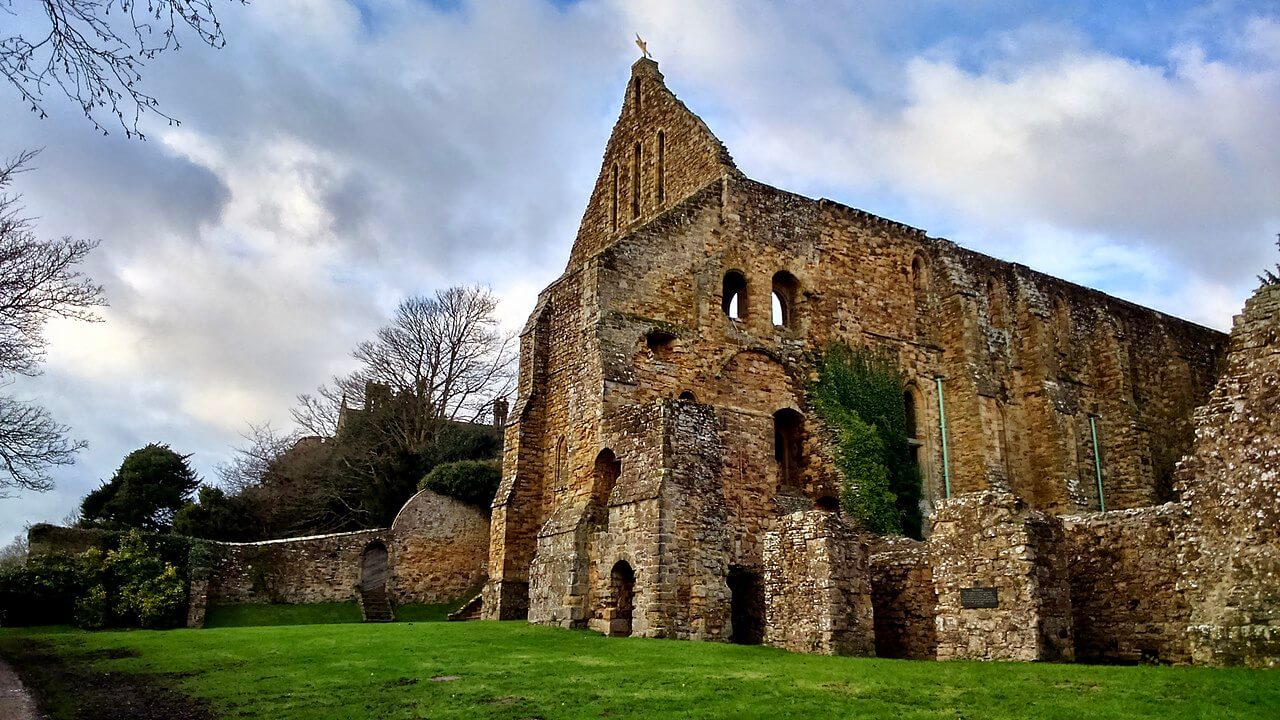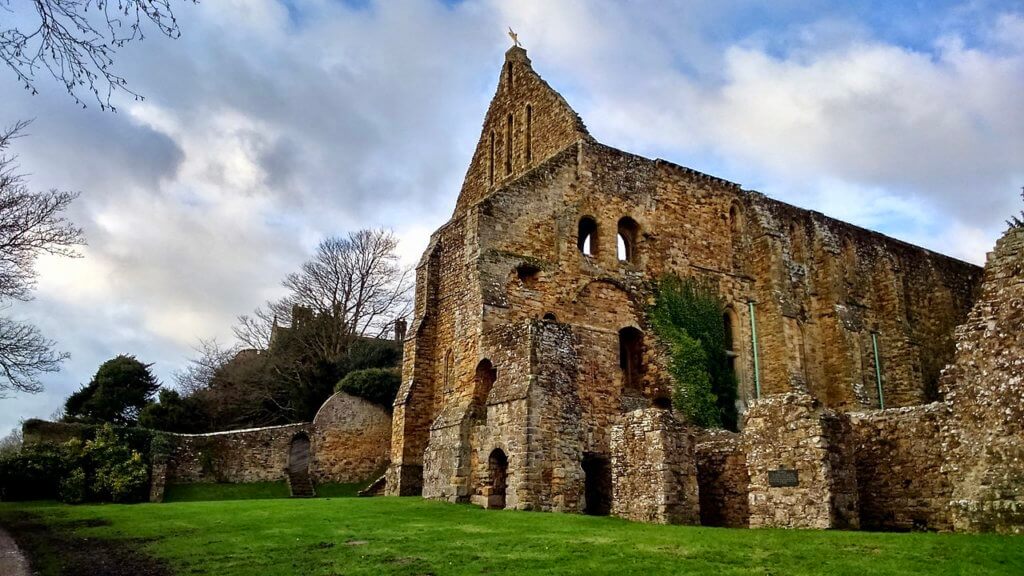 Visitors can admire the ruins, explore the visitor centre and listen to audio tours explaining the history of the site. They can also explore Battle, the small town which sprung up around the abbey in the centuries after its completion. Pretty cool to be able to say you've stood on the site of the Battle of Hastings!
3. Day out in Brighton at the Royal Pavilion, the Lanes & the Pier
Before he was crowned King George IV in 1820, George the Prince Regent took quite a liking to Brighton. He found himself spending so much of his time there that he eventually commissioned a seaside palace to be built for him. It was designed by John Nash, the architect behind Buckingham Palace.
Built in an oriental style under the orders of George, it features onion domes and minarets that could easily be mistaken for a mosque, or a Russian Orthodox church. The impressive exterior is matched on the inside, and visitors can take guided audio tours of the Banqueting Room, Great Kitchen and Royal Bedrooms.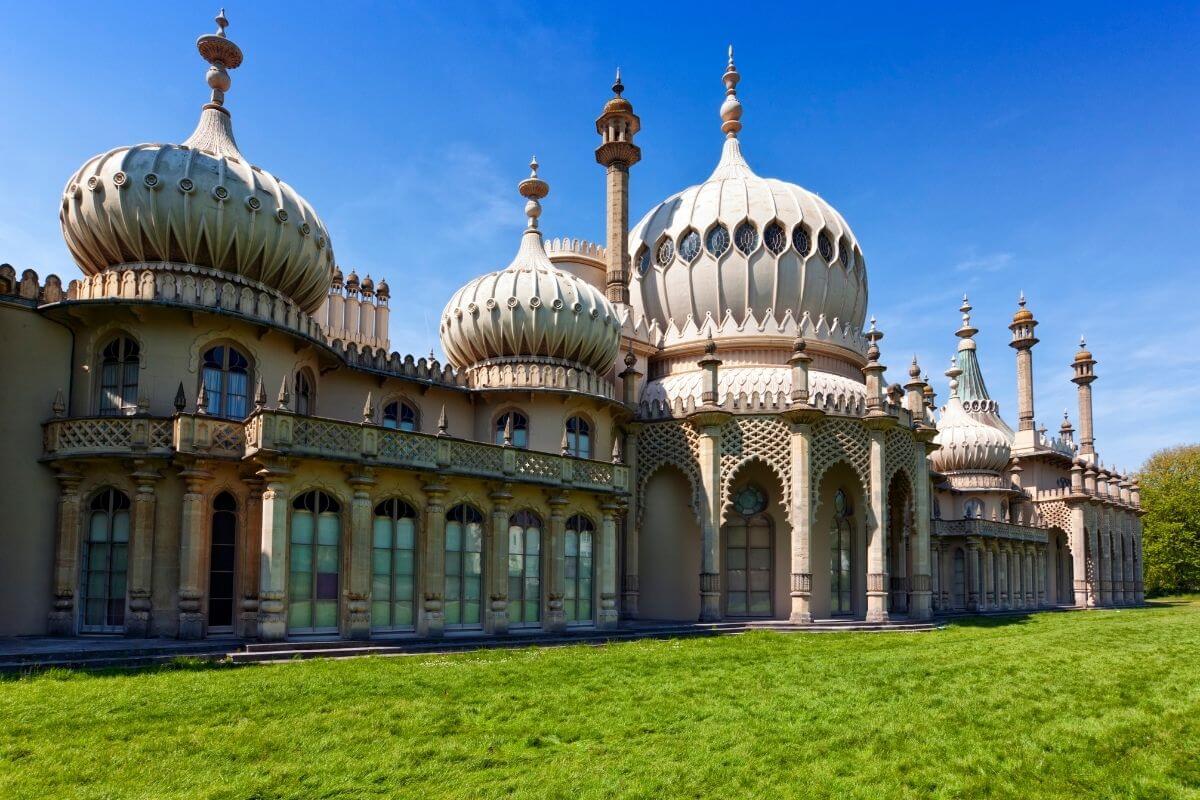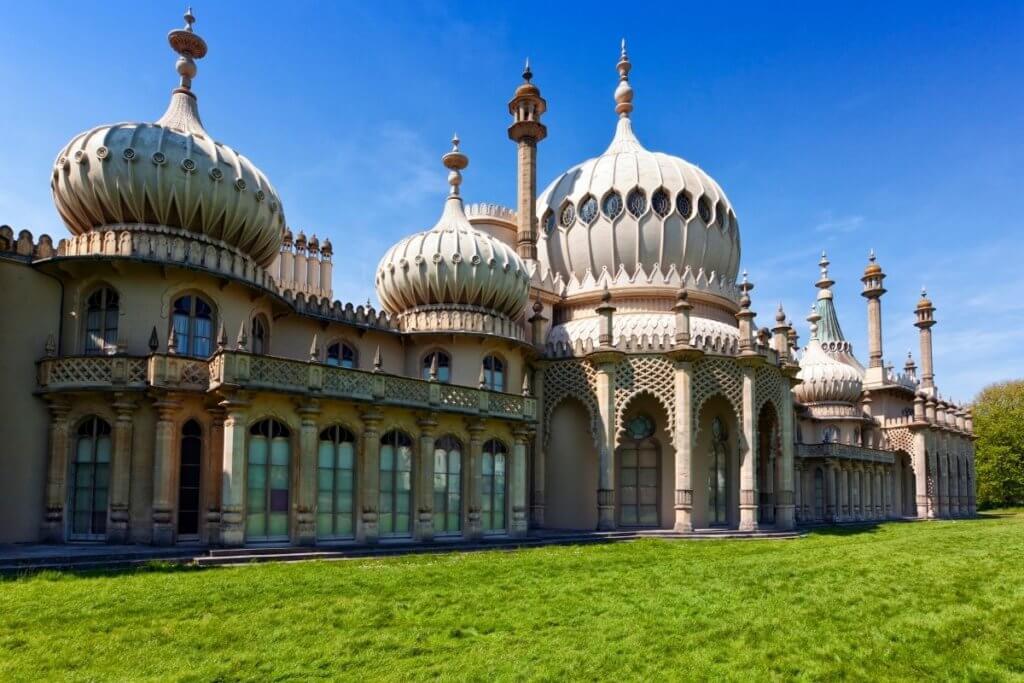 As the oldest part of Brighton, the narrow alleys which characterise the area known as The Lanes have gone through quite a transformation in recent decades. For shopping and dining, it doesn't get better than this labyrinth of streets, with independent bakeries, jewellers, cafes and more dotting the streets. Street buskers add to the charm of the area and Victorian townhouses rise up on either side.
No trip to Brighton would be complete without exploring the pier, one of England's most recognisable landmarks. Stretching nearly half a kilometre out to sea, the pier has evolved considerably since opening in 1899. Nowadays it is something of an amusement park, packed with arcades, fairground rides, concession stands and a huge soft play area, perfect for a family day out in East Sussex. With Brighton Beach located at the base of the pier, and several bars and cafes for adults to enjoy, there is sure to be plenty to keep the entire family entertained.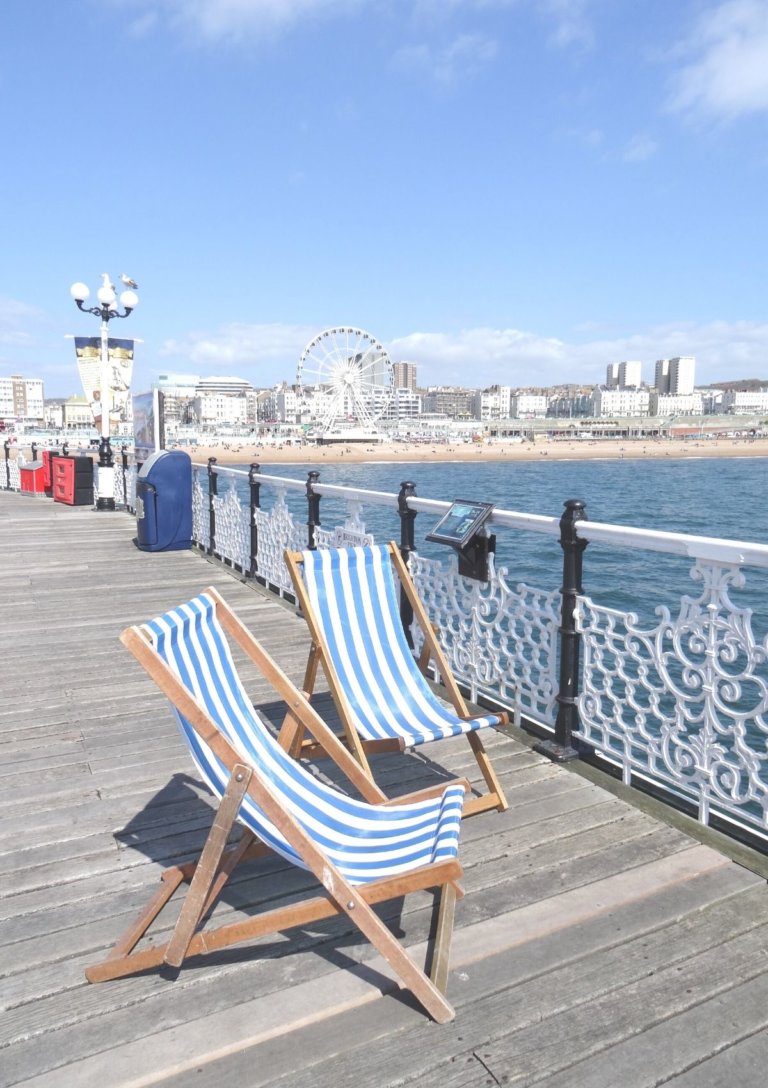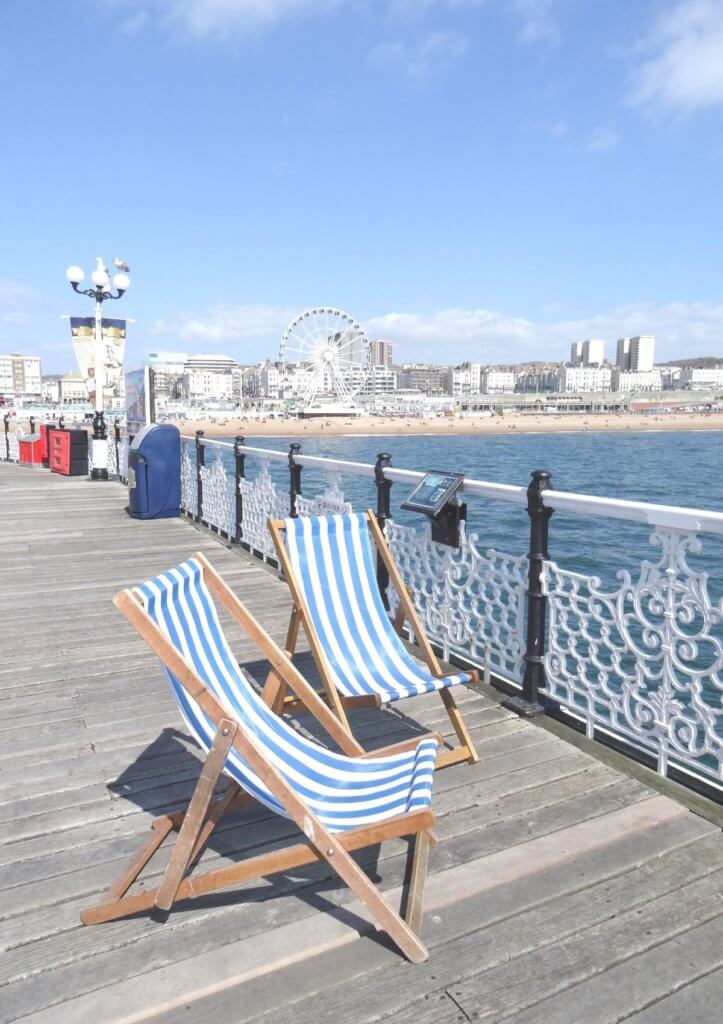 A must-visit for families on a day out to Brighton, the city's Sea Life centre is one of the finest in England. It is also the world's oldest aquarium, having opened its doors way back in 1872. Marine creatures on display at the aquarium range from tiny tropical reef fish to impressive Black tip reef sharks, Nurse sharks, octopi and Green sea turtles. There's also a Rainforest Adventure exhibit, home to colourful poison dart frogs, anacondas, terrapins and red-bellied piranhas. The aquarium is also involved with important marine conservation initiatives. They breed rare ray species, host frequent beach clean ups and support the Manta Trust, a small charity working to conserve rare Manta rays.
You could also check out Brighton Marina – one of the most popular marinas in England. Christmas in Brighton is something really special too – makes for the perfect day trip for Londoners!
READ MORE: The Best Days Out for Christmas in Sussex
4. Day out at Beachy Head and Birling Gap, Eastbourne
A section of the South Downs National Park falls within the boundaries of East Sussex, and it's here that visitors can find one of England's most famous coastal landforms.
Beachy Head rises more than 160 metres above sea level, making it the highest chalk cliff in the country. From a safe point at the top of the cliff, you can see into Kent, West Sussex and across the water to the Isle of Wight.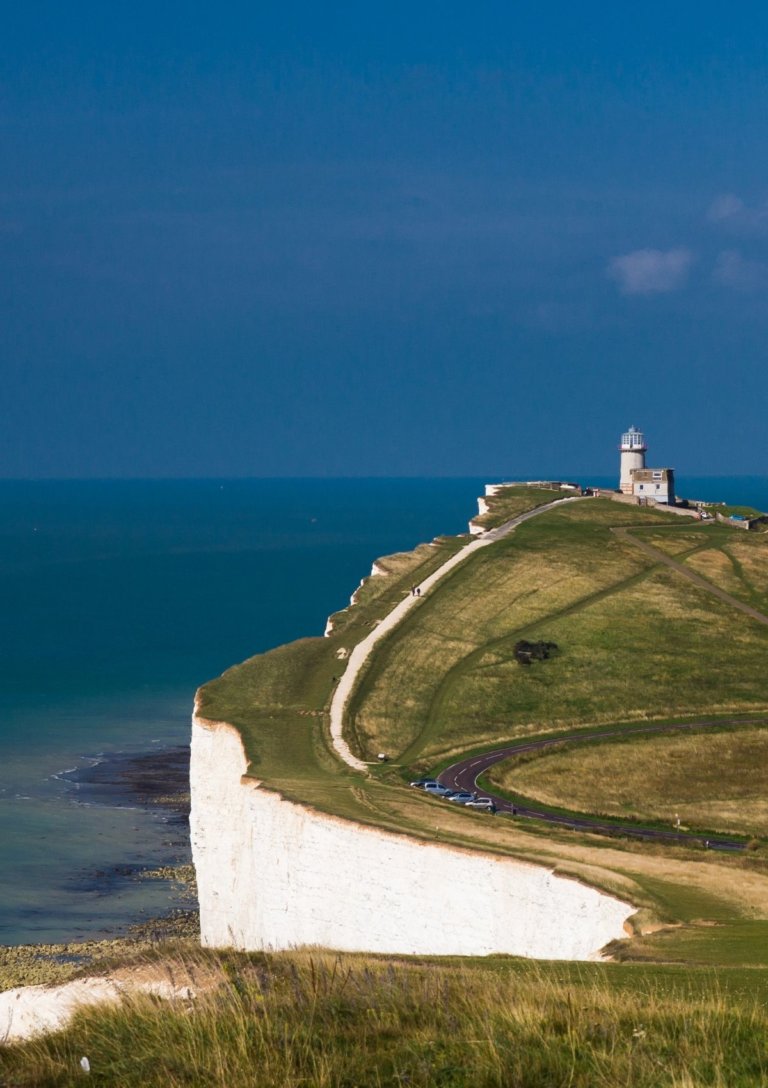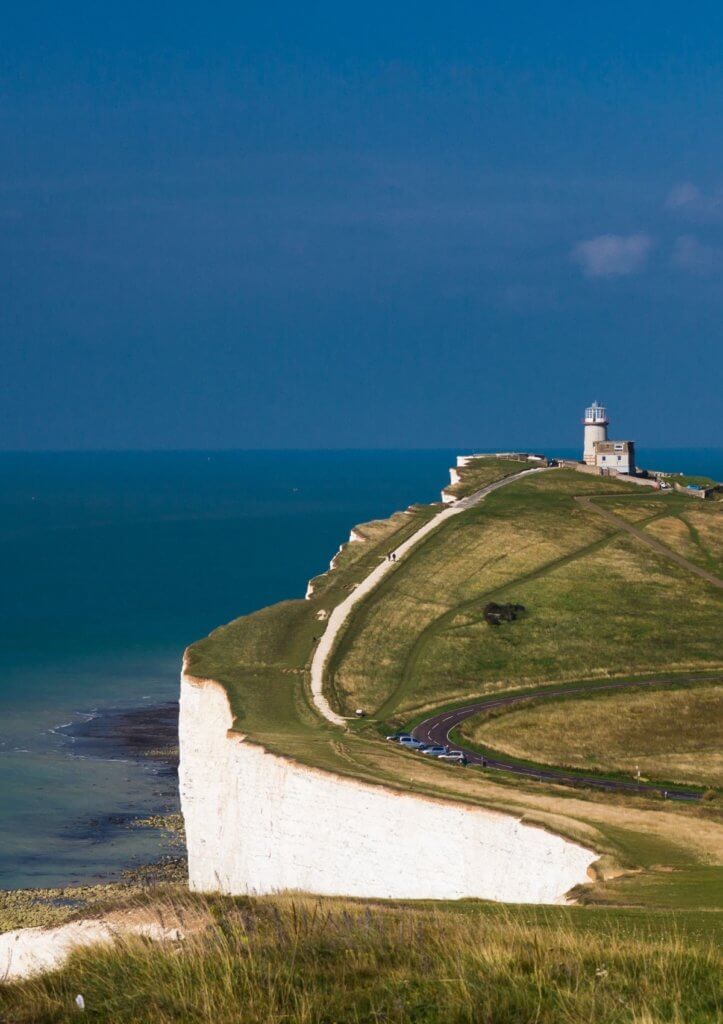 To satiate your day out in East Sussex, there is a pub nearby, also called The Beachy Head. The Beachy Head Countryside Centre tells interested visitors a bit more about the history of the cliffs too.
A little further west from Beachy Head, you'll find Birling Gap. This small hamlet is slowly disappearing, as the coast erodes the cliffs faster than nearly anywhere else in England. All of the houses have been abandoned and the hamlet is now managed by the National Trust.
Visitors to the site can admire the advance of the sea, go rock pooling at low tide and hunt for fossils on the beach. There's also a visitor centre where you can enjoy a cup of tea and slice of cake. From Birling Gap, visitors can admire incredible views of the Seven Sisters further to the west. The Seven Sisters are a group of towering chalk cliffs, protected within the South Downs National Park.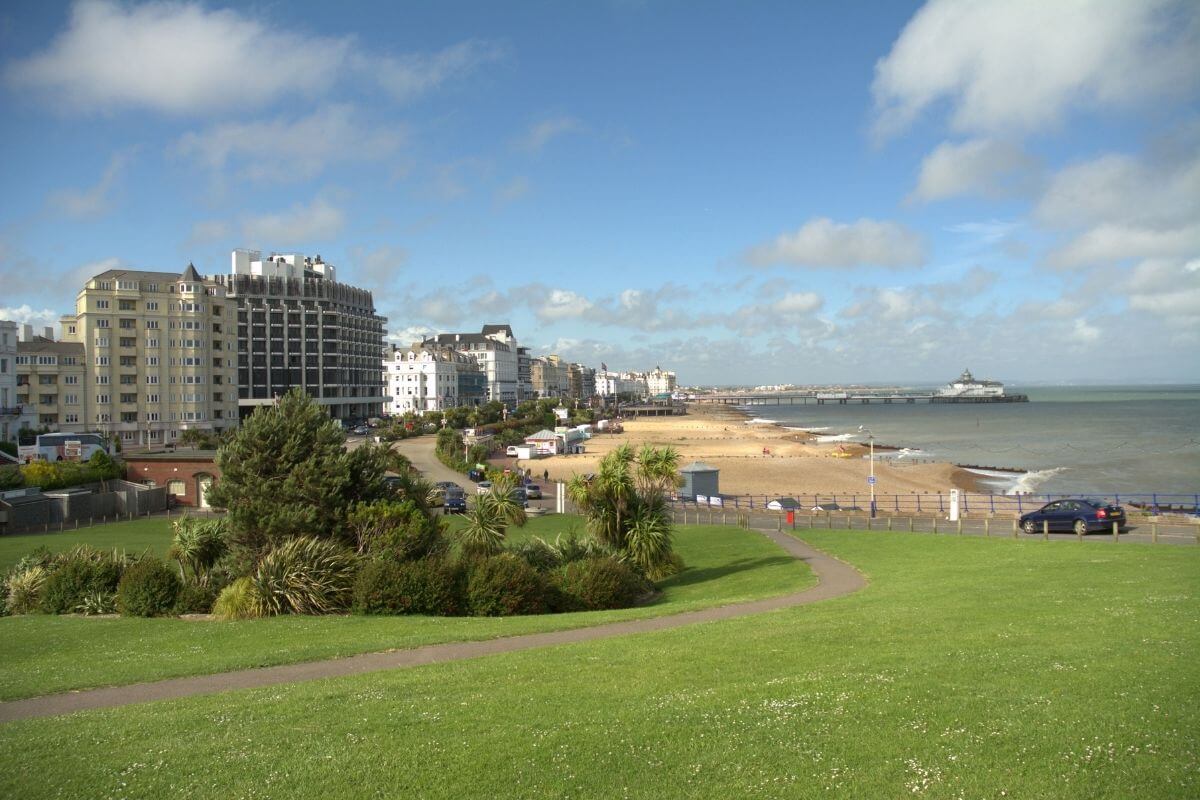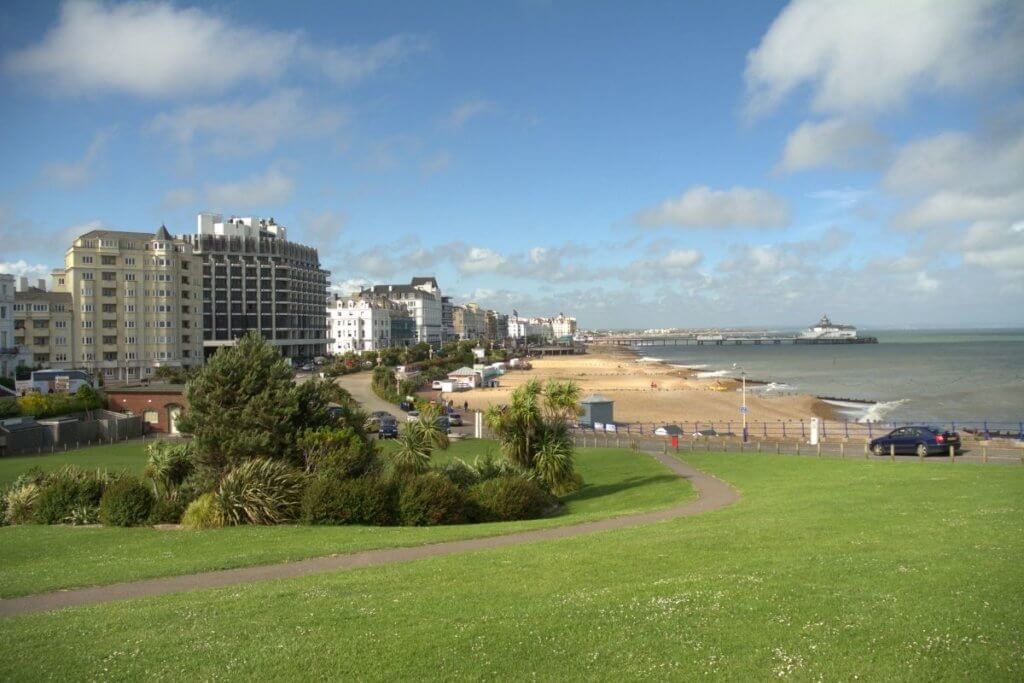 Once you've walked the high coastal paths, it's time to relax. Spend the rest of your day out in East Sussex outdoors, in Princes Park in Eastbourne. Just a short walk from the seafront, this 33 acre green space has lots of different elements. There's a beautiful rose garden, a bowling green and a model boating lake, complete with ducks and geese.
Kids can choose between the two playgrounds, while there's an 18-hole putting green for older kids and adults to enjoy. There's also a small café overlooking the lake for a snack and a brew.
5. Day out in Glyndebourne, Lewes
Grade II listed Glyndebourne is a centuries-old manor house which nowadays has been transformed into one of the most well known opera houses in the world.
The venue hosts the annual Glyndebourne Festival Opera, there are also numerous shows taking place throughout the year, with renditions of Beethoven, Handel, Stravinsky and more. Before and after each show, as well as during the interval, guests can dine in onsite restaurants or bring along their own picnic to enjoy in the gardens of the country house, which has maintained all its original splendour.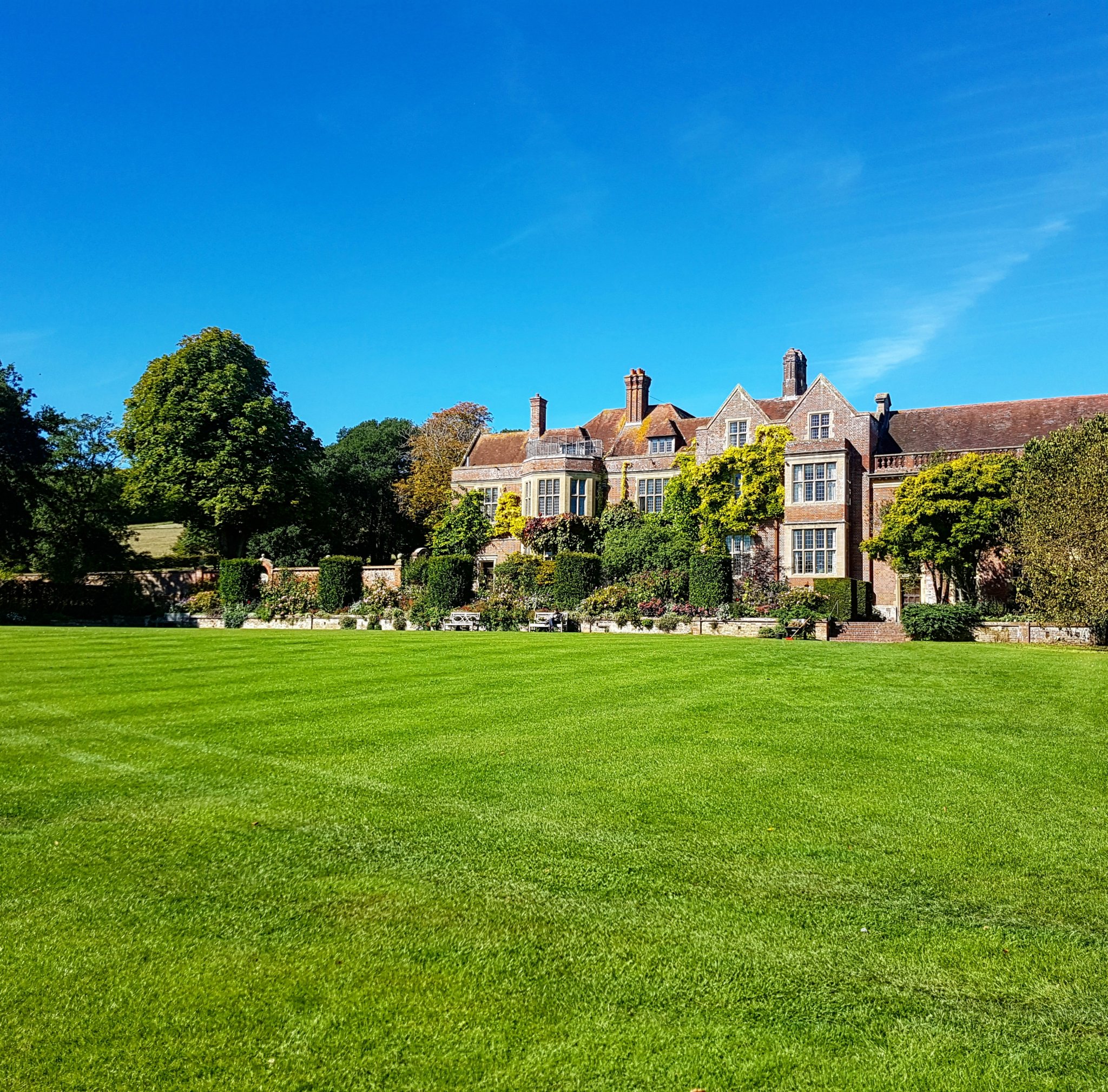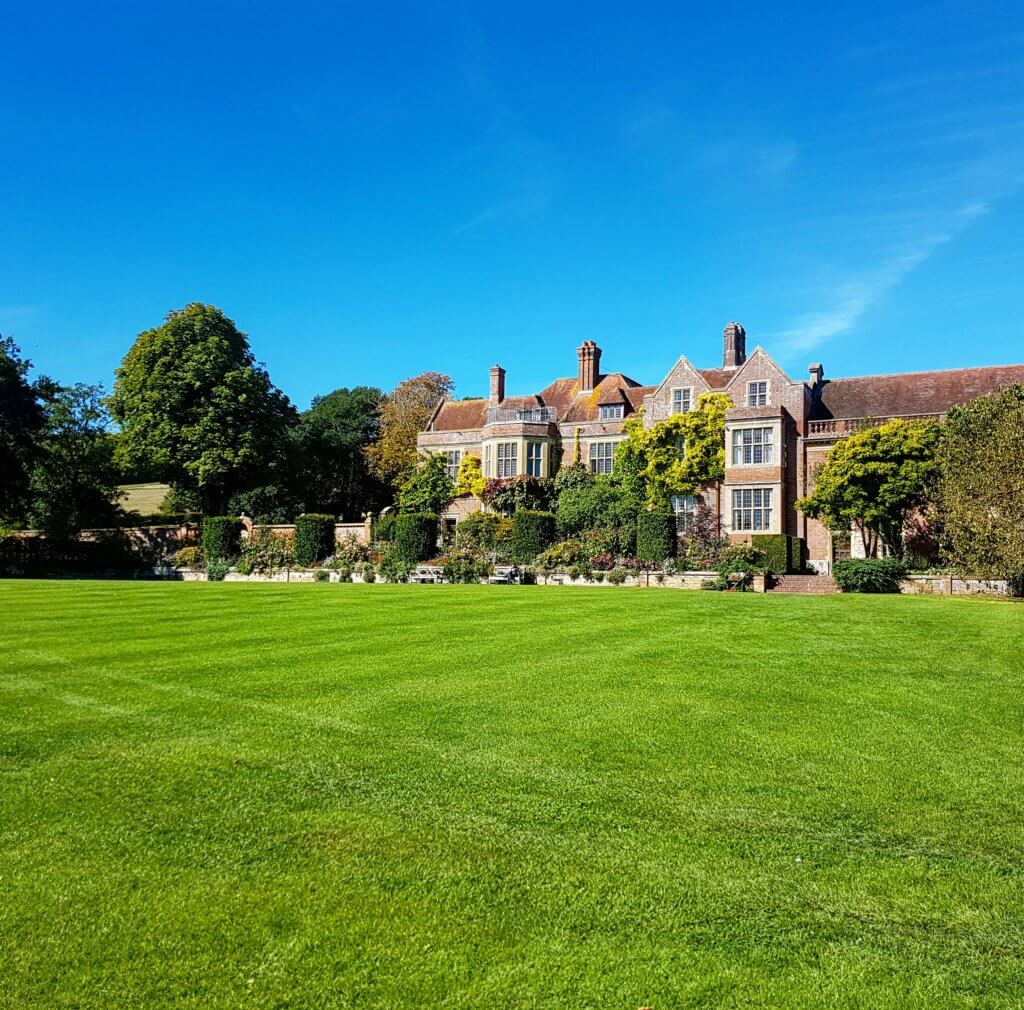 At the festival, evening wear is mandatory, but if you're just visiting for a single show then smart casual dress is recommended.
Once you've looked round Glyndebourne, stay to enjoy the medieval streets in the town of Lewes. It's a really pretty town with cute shops, bridges and picturesque photo spots.
Just so you know, Lewes has an incredible bonfire night procession through the town which makes for one of the best days out in November.
6. Day out at Bodiam Castle, Robertsbridge
Another National Trust managed site, Bodiam Castle is a great surviving example of a medieval castle and moat. The picture perfect towers and turrets of the castle are wonderful to look at, and the surrounding countryside is ripe for exploring. Visitors can stroll around the castle exterior and can explore some of the castle grounds.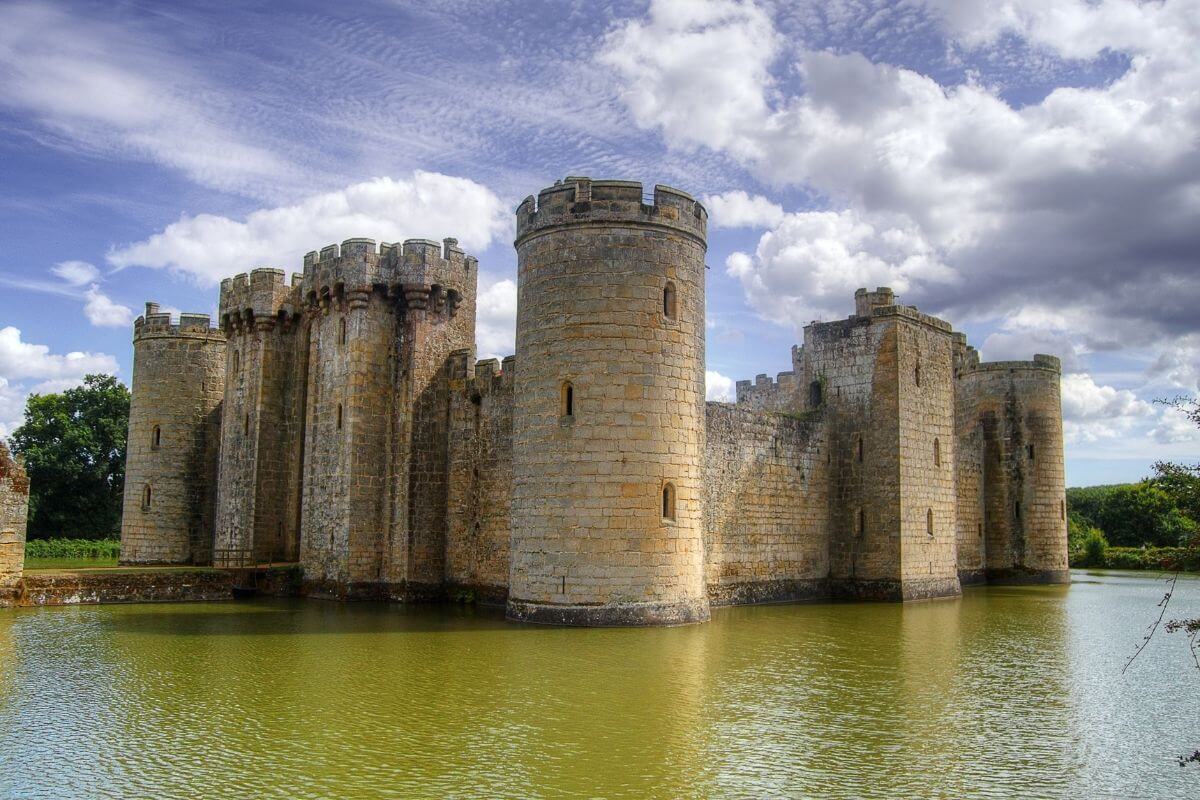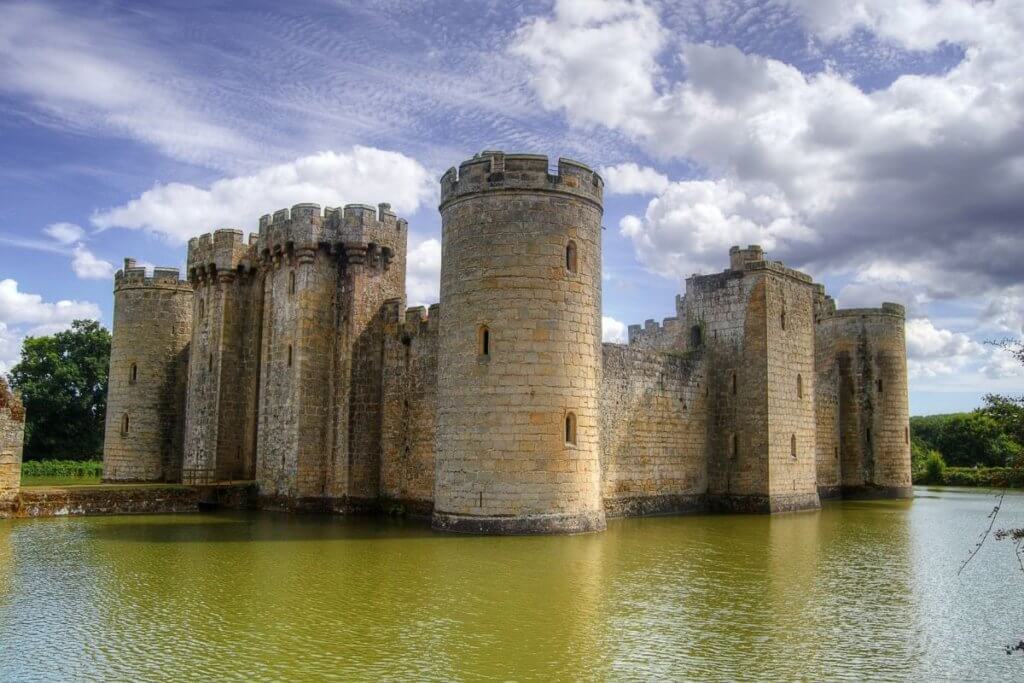 Part of the site is off limits to visitors; it is home to 5 different species of bat, making it an extremely important roosting site.
There are also wildflower meadows to attract pollinators and the ancient moat now acts as a hub for biodiversity, with small mammals, birds, dragonflies and more living in the area.
7. Explore Rye Castle and have a day out in Rye
Ancient Rye Castle, also known as the Ypres Tower, dates back to the 13th or 14th centuries, and is one of the most popular attractions in the beautiful town of Rye. Rye Castle is a Grade I listed building, and as well as admiring the historic structure, visitors can explore the Rye Castle Museum. Housed in the castle itself, the museum displays locally made medieval pottery, old town maps and more medieval artefacts. The main highlight of the museum is just exploring the castle, complete with low doorways, uneven floors and different sized stairs.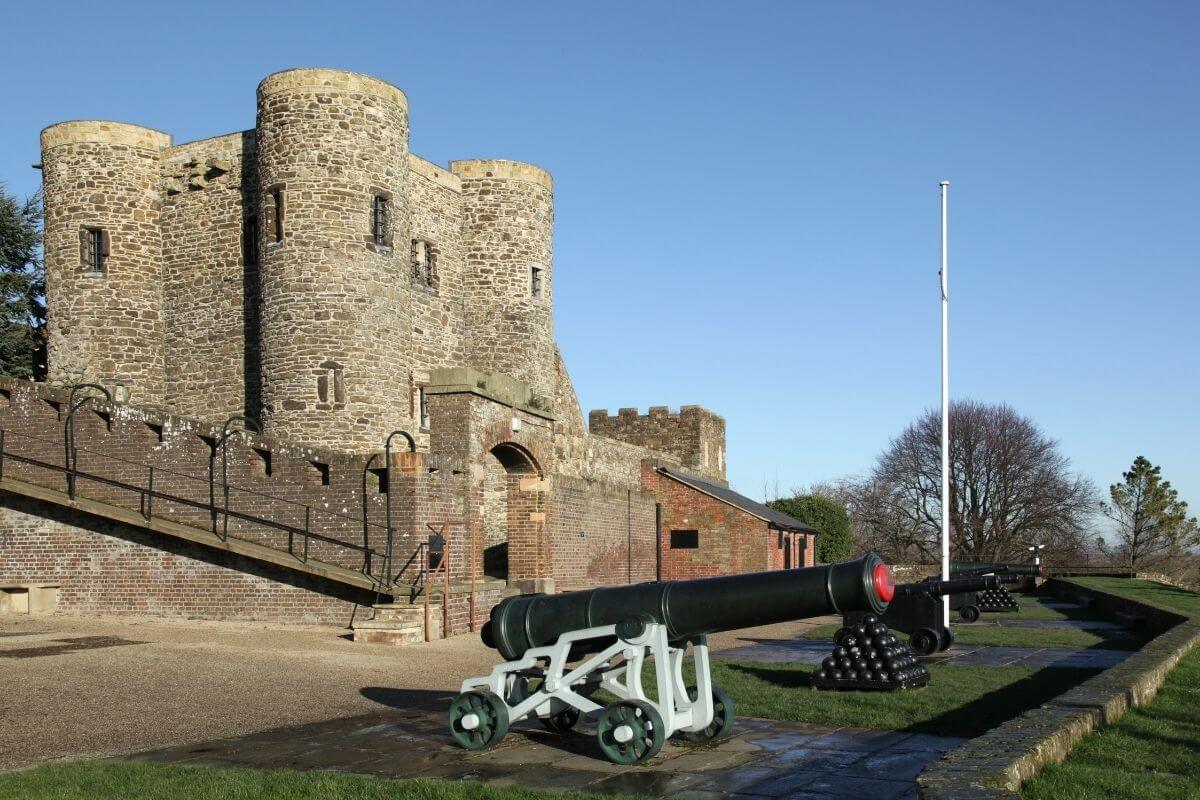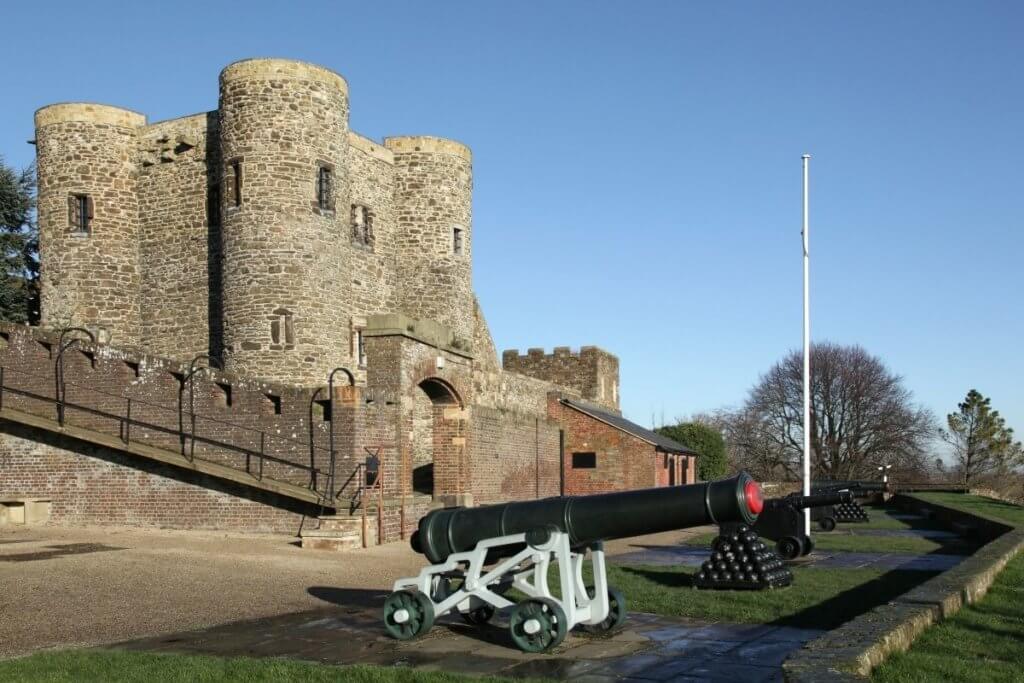 After you've seen Rye Castle take some time to just relax in the small town of Rye. A spot of lunch would go down a treat. Rye is a really beautiful place to spend a day out in East Sussex. The photos of the small lanes of shops are legendary!
In fact Rye is so fabulous, we've given it our all time best East Sussex day out in our list of the best day out in every county in England.
8. Day out at the Booth Museum of Natural History, Preston
The small village of Preston has now largely been absorbed by Brighton, though it retains much of its original charm. One of the attractions in the village is the Booth Museum of Natural History, named after acclaimed Victorian naturalist Edward Thomas Booth.
The museum is home to tens of taxidermised specimens, mainly birds. This includes native UK birds, displayed in reproductions of their natural habitats. There are also preserved butterflies and numerous exhibits relating to the study of the natural world in Victorian times. But the most interesting exhibits are probably the skeletons of two extinct species, a dodo and a woolly rhinoceros, both extremely rare specimens.
9. Day out at Drusillas Park, Alfriston
Part zoo, part theme park, Drusillas Park is as good as it gets for a family day out in East Sussex.
The zoo is home to all manner of wonderful creatures, from red pandas to giant anteaters and Humboldt penguins to Bactrian camels, as well as a range of farmyard animals which are sure to delight young children. Families can walk through Lemurland and watch penguin feeding time.
The theme park aspect of the park includes several rides for young children – there's a carousel, a Safari Express ride which heads into the zoo and a selection of rope and water play areas.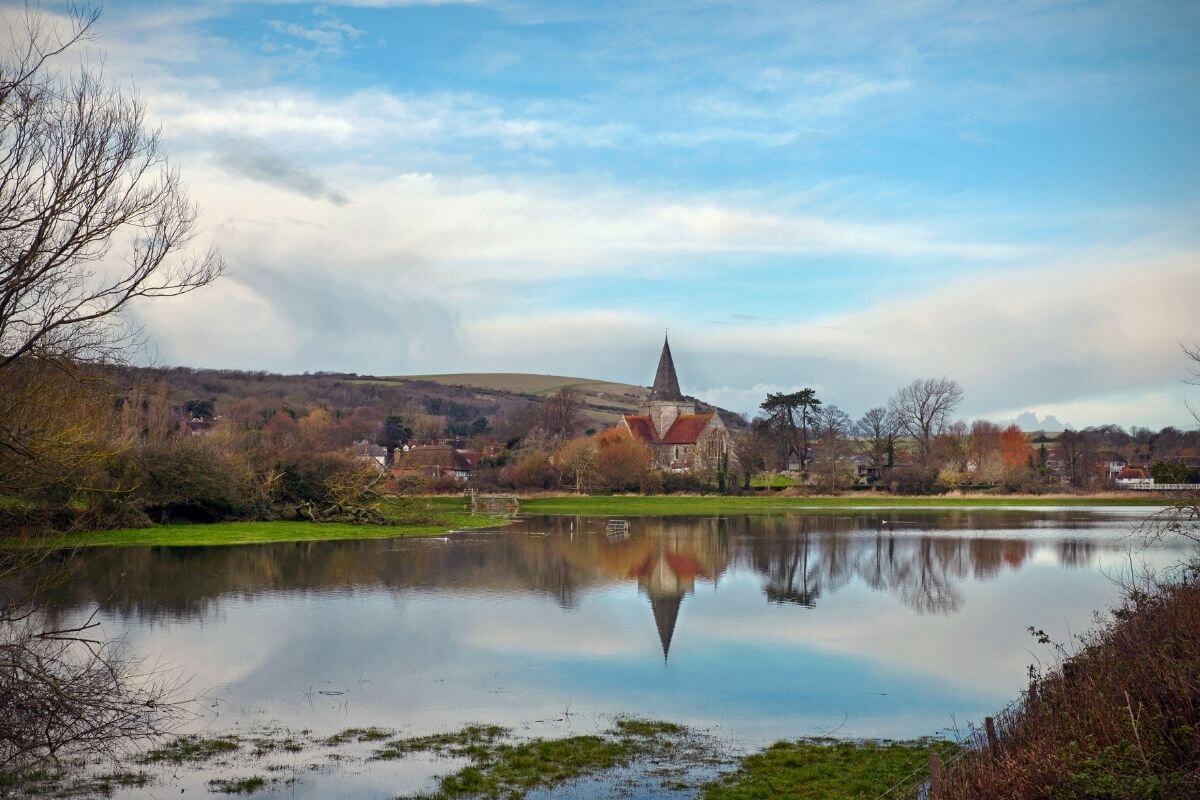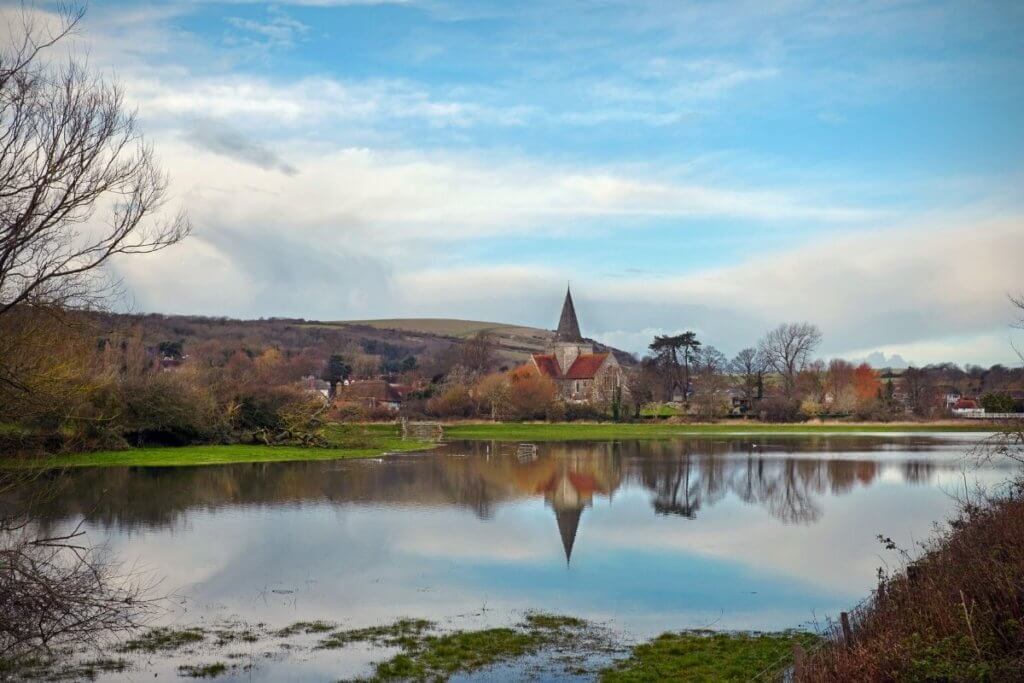 Once you're done with Drusillas Park, Alfriston is a lovely village to have a walk around too.
10. Day out at Paradise Park, Newhaven
Paradise Park is perfect for a day out in East Sussex for families, providing all sorts of different entertainment for kids and adults alike.
The Planet Earth Museum houses a great collection of fossils and minerals, as well as exhibits about Neanderthals and the dinosaurs. Adults will probably be more interested in the Plant Houses, teeming with flora from all over the world. And the Dinosaur Garden is home to animatronic dinosaurs which you'll likely hear before you see!
If you're looking for days out with dinosaurs in England, this is one of the best places to visit.
Finally, the Paradise Gardens are home to beautiful small lakes and waterfalls, teeming with fish which the kids can feed.
11. Michelham Gardens and Priory, Upper Dicker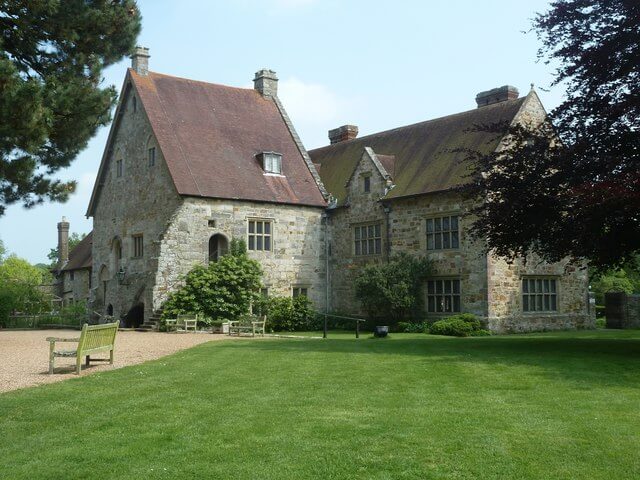 The stunning Michelham Gardens and Priory will take you back to Medieval times. There's a working watermill used back in the day and you can watch it in action on Tuesdays and Sundays. There's also lots going on in and around the house to make it one of the best days out in East Sussex, too.
12. Day out at Wilderness Wood, Hadlow Down
The Wilderness Wood is a stunning woodland park for a family day out in East Sussex. The ancient park has a gorgeous landscape with amazing hills. Keep an eye on the website for upcoming events as they change with the seasons but are always fantastic. Different events and activities include Bug Hunts, fire building classes and camp building.
Great choice if you're looking for kids days out in East Sussex.
13. Day out at Shinewater Park, Eastbourne
Shinewater Park is open in all the seasons so you're free to connect with the changing nature.
There are many things to see and activities to enjoy in this park, so it's a great East Sussex day out for children as well as adults.
Observe the wildlife in its natural habitat, including the two lakes. You can fish for freshwater fish, watch the colourful birds on the grassy land in the park and cycle around the park too. This is a great outdoors and socially distanced space for all to enjoy.
Check out the other great days out in Eastbourne above if you only want to spend a few hours here.
14. Hang out in the seaside town of Hastings
Hastings Castle, Hastings Pier, Smuggler's Adventure in St Clement's Caves and the East Hill Lift Upper Station – what's not to love about Hastings?
A day out in Hastings is a great idea. Here you'll find a working fishing port, a Victorian resort and a historic settlement, all in one. The beach is pretty great too!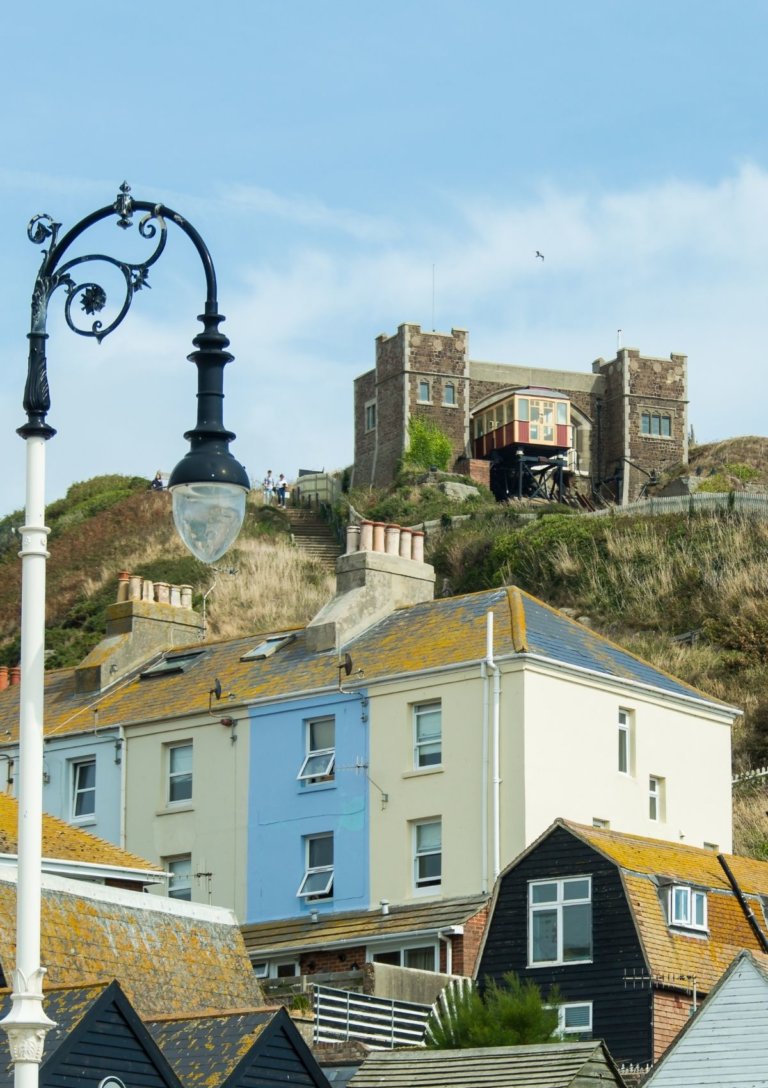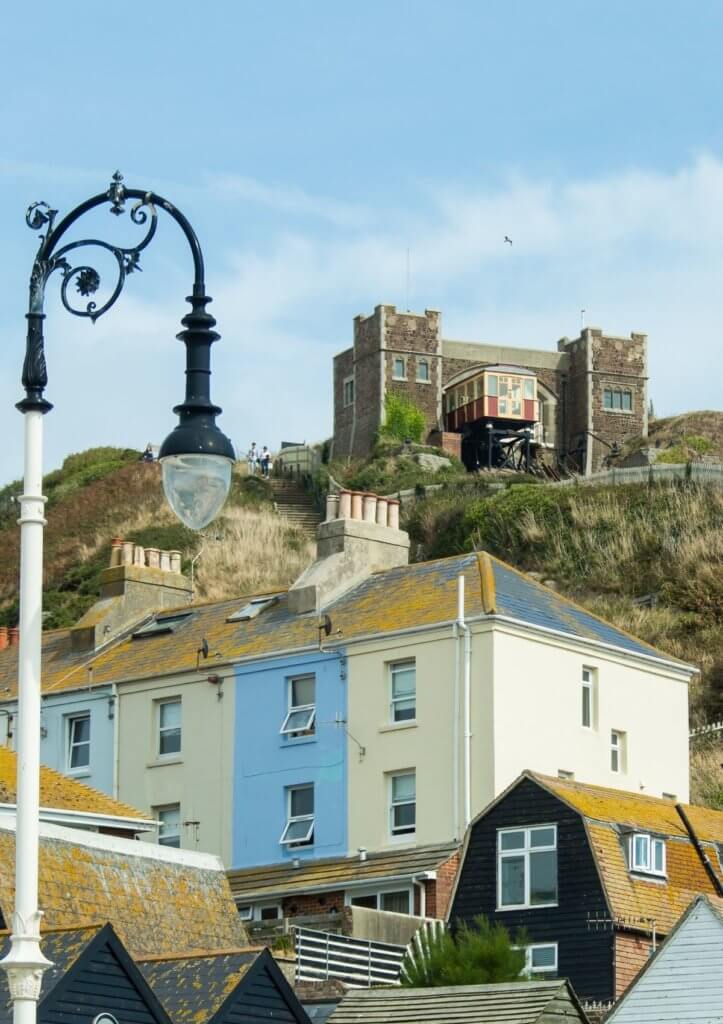 Visit quaint Hastings Old Town to admire the half-timbered houses and Georgian facades fronting museums, art galleries, boutiques and galleries and cafes. The Stade Harbour is pretty impressive too.
The history of Hastings is a fascinating one, thanks to the nearby battle and its maritime history. Stick around Hastings for the day to learn more about what went down here.
Just a short walk out of Hastings and you're in the Hastings Country Park, at the southernmost point of the High Weald Area of Natural Beauty, Hastings Country Park has 660 acres of ancient woodland, cliffs and heathland. Twitcher? You'll love the birdwatching here.
Oh, and you can catch the East Hill funicular railway up to the park too!
One last thing, Pelham Beach! All he cafes, restaurants and ice cream parlours, adventure golf, and amusement arcades you could want from an English seafront.
15. Visit Hundred Acre Wood and play Pooh Sticks
Hundred Acre Wood is one of our top days out for book lovers in England – click the link to see more!
Days out in East Sussex
Brighton is without a doubt the major drawcard for days out in East Sussex. The famous pier and beach, great dining and shopping opportunities and easy access to the rest of the county and London all draw visitors in. But it is folly to neglect the rest of the county of East Sussex.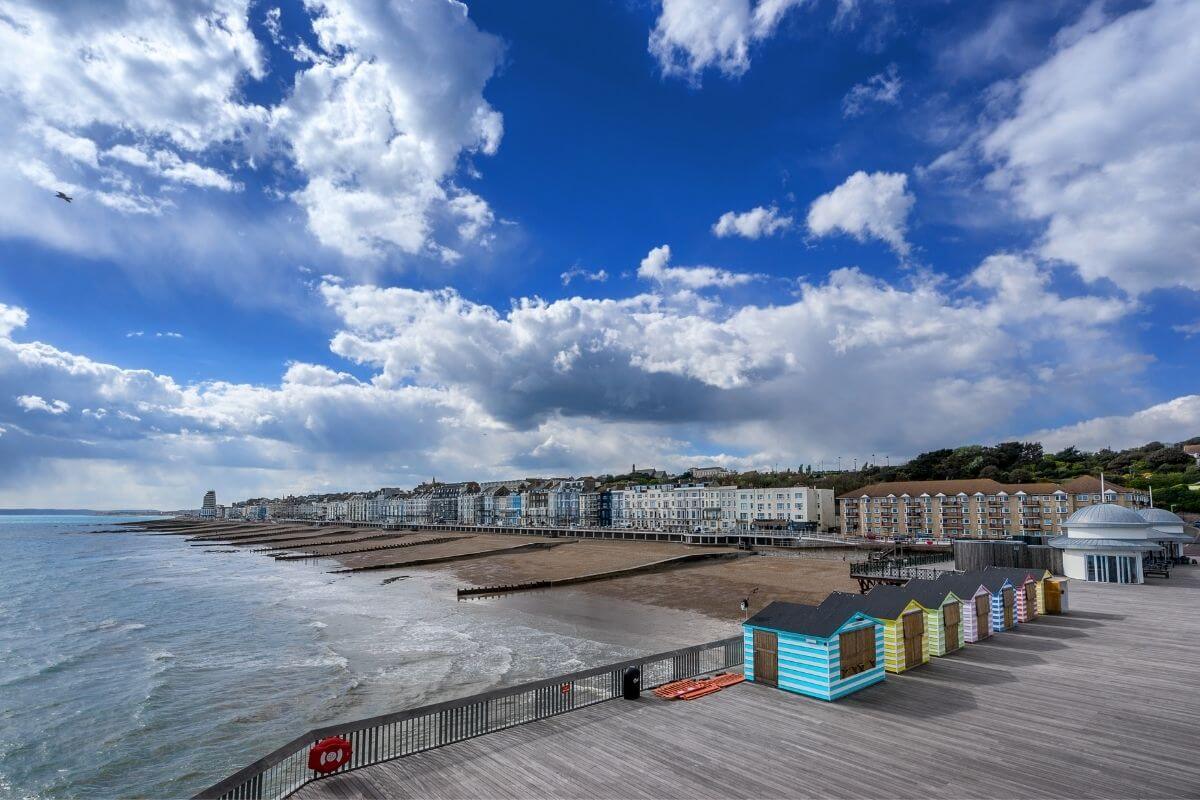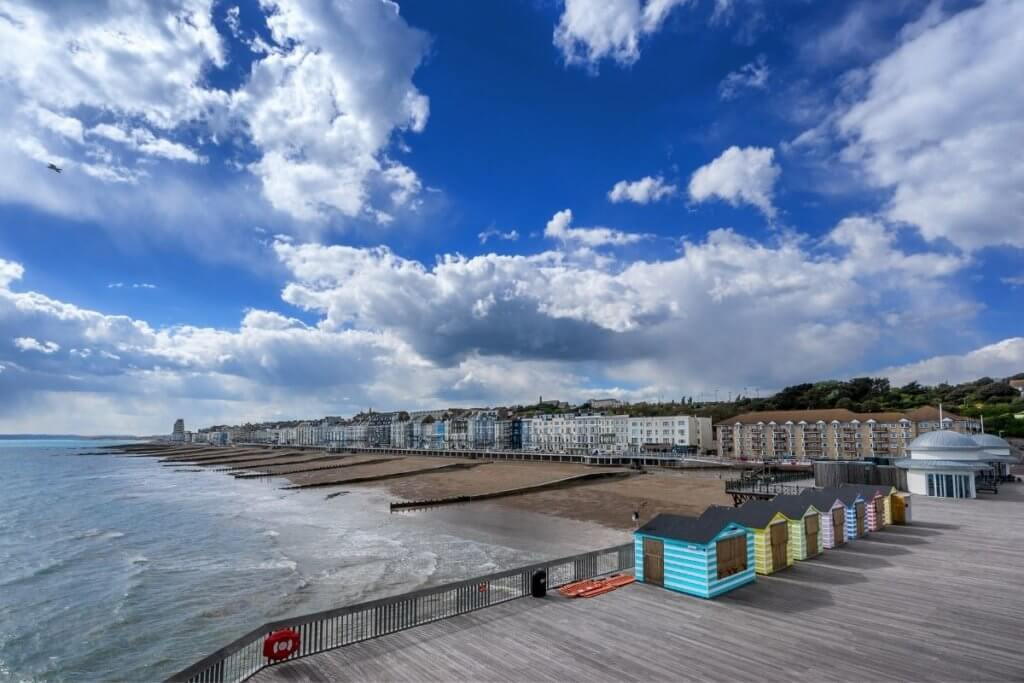 Eastbourne in particular has loads to offer visitors, and not everyone can say they've stood on the actual spot where King Harold fell in 1066 in Hastings. The chalk cliffs of Beachy Head have to be seen to be believed and there are numerous zoos, aquariums and gardens for the whole family to enjoy.
There's also picture perfect Rye, the beautiful Seven Sisters Cliffs at the end of the South Downs Way, and some beautiful gardens too.
Lots to explore on a day out in East Sussex – off you pop!
---
Quicklist of the best days out in East Sussex
1. Day at Camber Sands Beach
2. Explore Battle Abbey and Hastings
3. Day out in Brighton at the Royal Pavilion, the Lanes & the Pier
4. Day out at Beachy Head and Birling Gap, Eastbourne
5. Day out in Glyndebourne, Lewes
6. Day out at Bodiam Castle, Robertsbridge
7. Explore Rye Castle and have a day out in Rye
8. Day out at the Booth Museum of Natural History, Preston
9. Day out at Drusillas Park, Alfriston
10. Day out at Paradise Park, Newhaven
11. Michelham Gardens and Priory
12. Day out at Wilderness Wood
13. Day out at Shinewater Park
14. Hang out in the seaside town of Hastings
---