11 Best Day Trips from Brighton you NEED to Try
Looking for some great day trips from Brighton to go exploring in the south of England? Here are all the best days out from Brighton to keep you busy.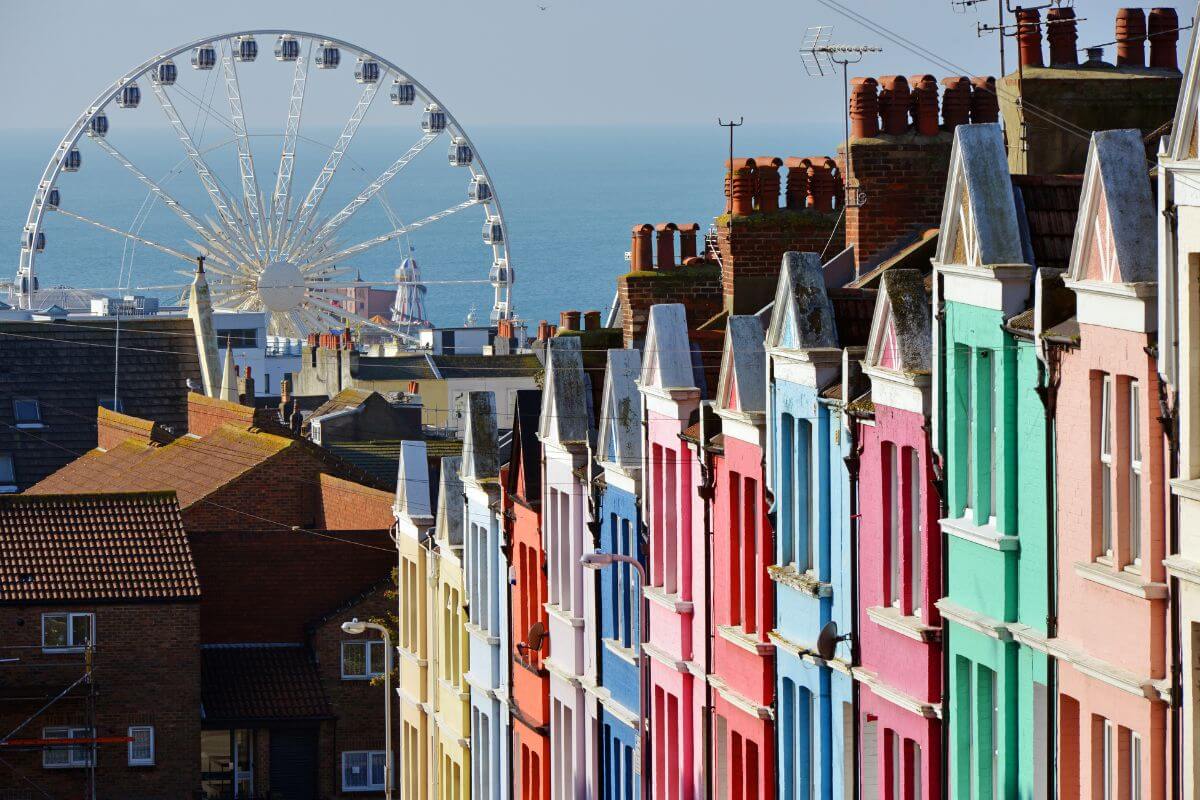 Brighton is a small city with a lot to offer; historical sites, galleries and museums, and a reputation as one of the most eco-friendly cities in England. There's lots to do in Brighton, and a Brighton day trip is undoubtedly worth your time. The city was even voted for by our readers in the 21 Most Popular England Tourist Attractions!
However, once you have ticked a Brighton day out off your list, there are plenty more nearby spots for adventures in the area. From Hastings to Seven Sisters, you can easily explore the many great places England has to offer on your day trips from Brighton.
We've gathered the 11 best day trips from Brighton you can visit in a day.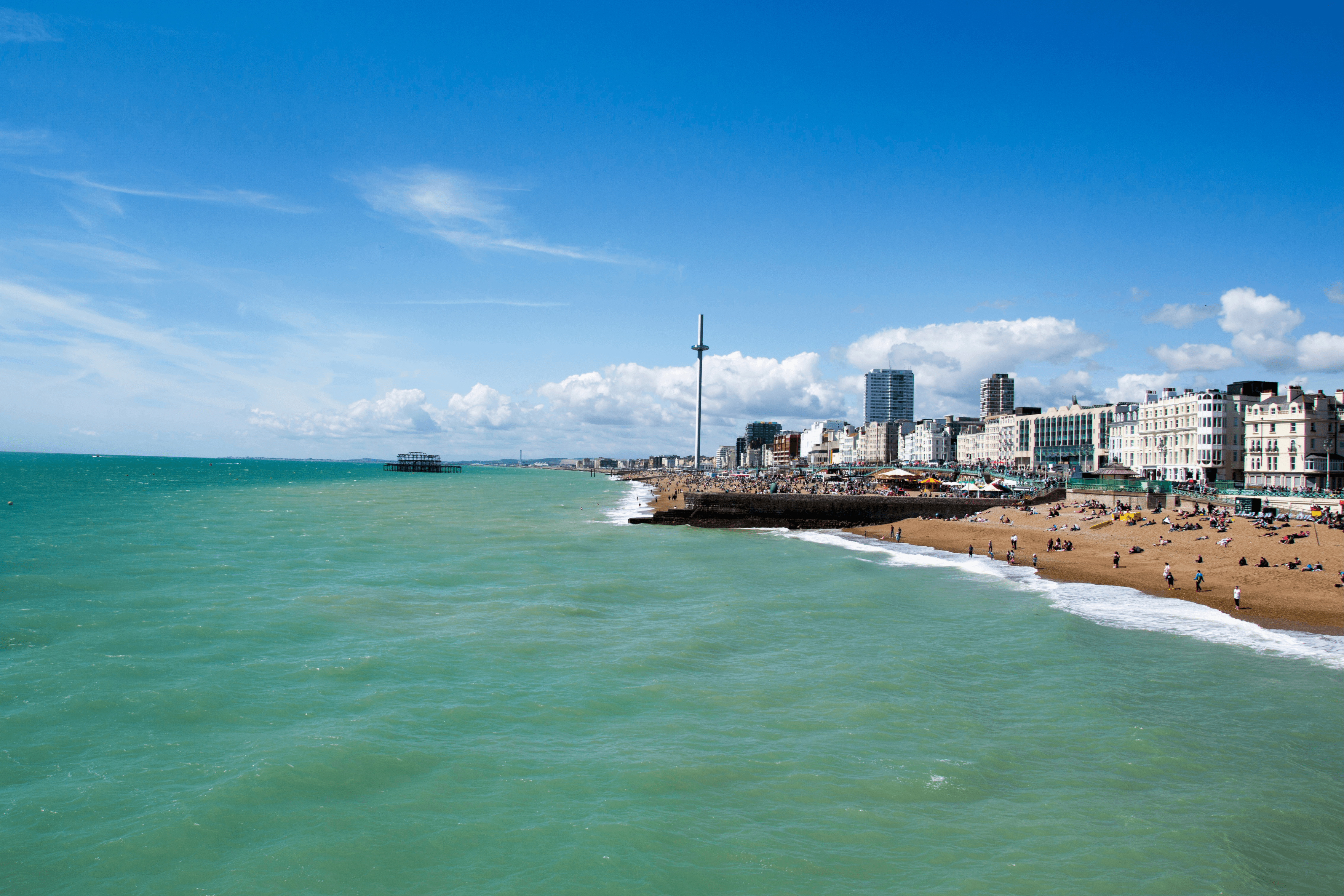 Best day trips from Brighton you can do in a day
Brighton is a really exciting city, and one of the best days out in East Sussex for all the family. There are many popular tourist attractions and notable things to see, including Europe's first sustainable building, the world's oldest operating railway, many colourful streets to walk around in, and it's one of the best marinas in England to berth at if you're visiting by boat.
The city is well connected, so you can easily visit the various fascinating places on this list by car or using public transport. If you've done enough Brighton beach day trips recently and want to venture further afield (but not too far!) for some great day trips from Brighton, there are a lot of excellent spots on this list that you'll want to try.
Write them down on your UK bucket list destinations to make the most of your upcoming day trips from Brighton.
1. Seven Sisters from Brighton
Seven Sisters is a popular coastal spot, and luckily it's less than 1 hour from Brighton. You can easily reach Seven Sisters by car, but it's also easily accessible by public transport if you don't drive.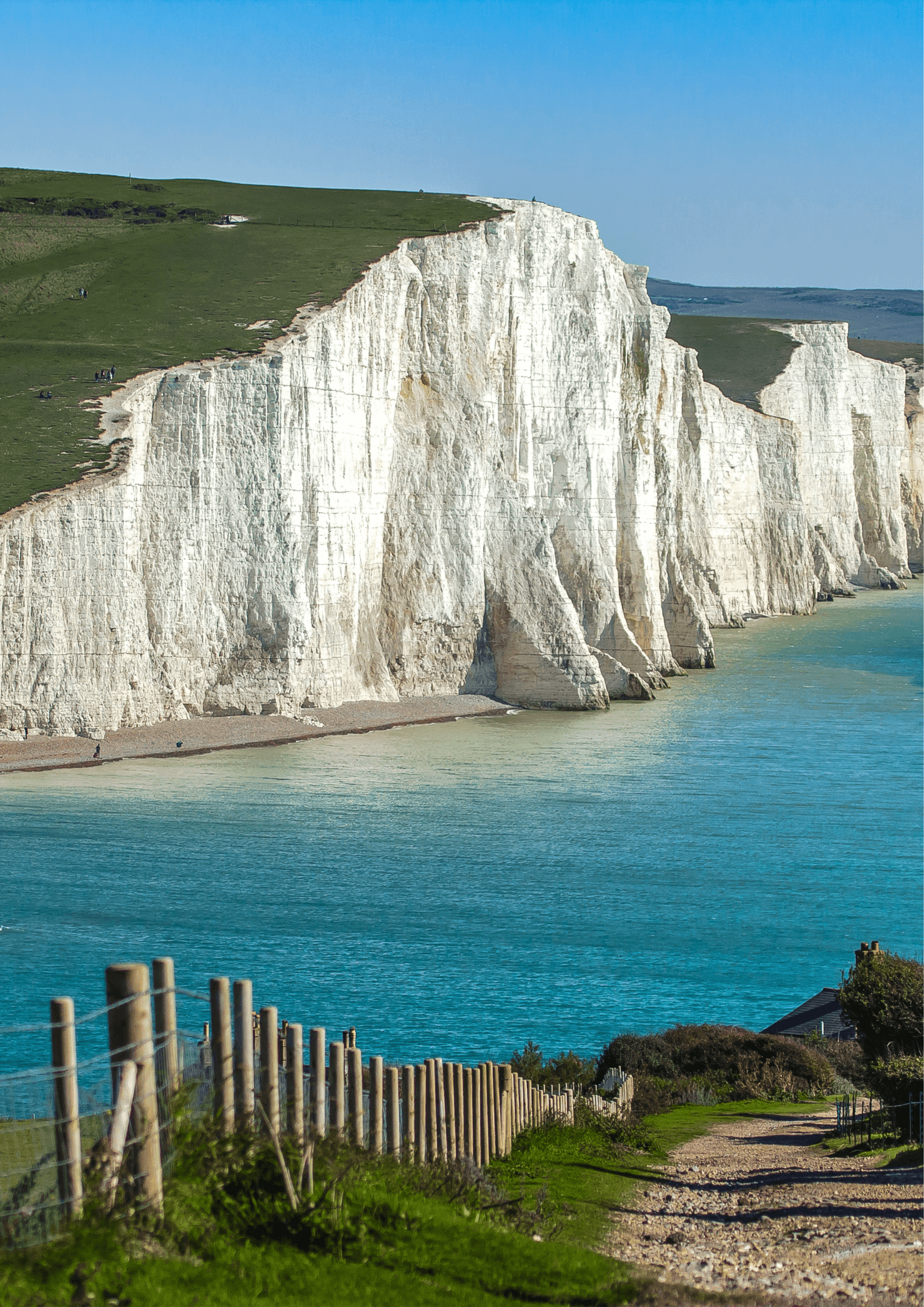 The view is quite astonishing with the stunning white cliffs dropping into the sea below, so you won't want to go on this day trip from Brighton without your camera.
There are differing accounts about why these famous cliffs are named Seven Sisters, but one theory is that the cliffs are named as such because past sailors would say they looked like a row of seven nuns from afar. Worth a visit to see if you can see it for yourself!
Harry Potter fans will love the scenery especially as the cliffs appear in the background of the Quidditch World Cup in the 2005 Harry Potter film, the Goblet of Fire.
Despite many people visiting Seven Sisters simply for the views (and you certainly can!), there is actually a lot more to do there. Explore the Latin restaurants and cafes around the area, and do a spot of shopping at the Seven Sisters market too. This is a great trip from Brighton with plenty of options for all tastes.
Looking for an organised tour that does everything for you? You can book this fantastic South Downs and Seven Sisters Full Day Experience from Brighton through LoveToVisit, here.
2. Hever Castle from Brighton
Just over an hour from Brighton sits Hever Castle in Kent. This isn't just a castle though, it's a fantastic day out at all times of the year and one that's highly recommended if you like your days out to include stunning gardens, medieval castles, boat rides, and more.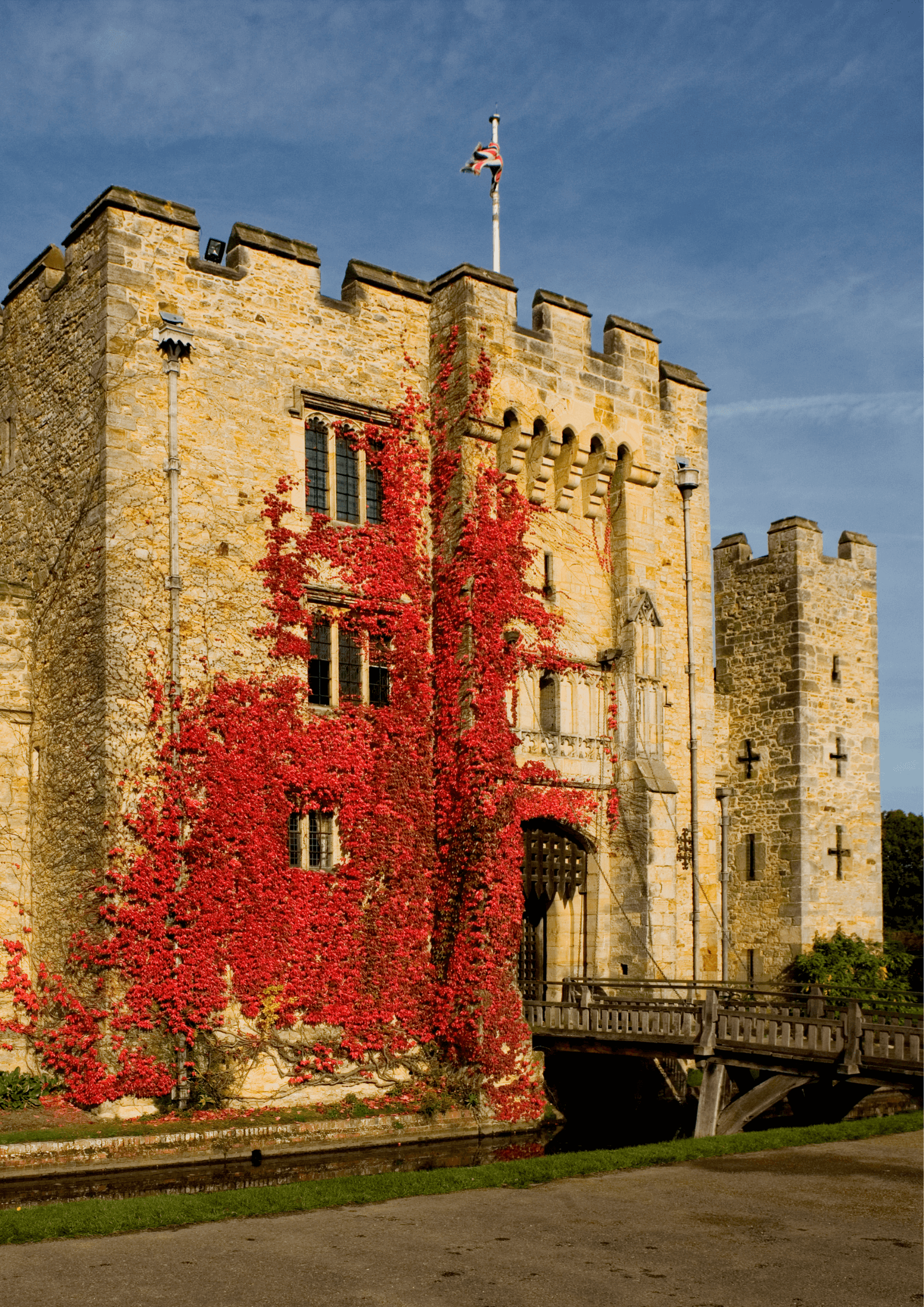 Located in the village of Hever, this was the childhood home of Henry VIII's second wife Anne Boleyn. The historic castle sits by a huge lake, and is home to some of the most spectacular gardens in the country.
There's lots to do for the whole family, including activities like jousting, archery, and shield painting. Plus the fascinating ancient castle interiors are something to marvel at. Well worth a visit.
Don't forget to check out the maze, which was included in our 13 Best Mazes in England You Need to Visit.
3. London day trip from Brighton
London is only an hour's train ride from Brighton – making it an easy day trip from Brighton to get into the Big Smoke.
If you like shopping then Oxford Street and Piccadilly are good fun, but if you're not really bothered then this is an opportunity to see some more of London. There's so much to do in the city – if you need more ideas for a day out in London, check out our post.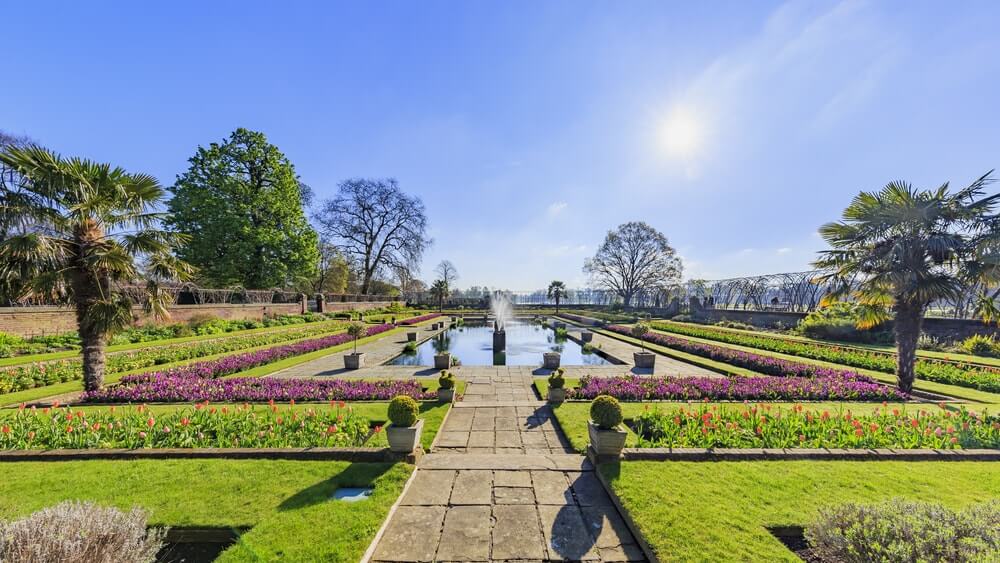 Go to Hyde Park though. It's so nice there and you can wander around the Serpentine Gallery and the coffee shop. If you want to see Hyde Park in a different way, then hire some rollerskates and you'll cover more ground.
In or around Hyde Park you can see Kensington Palace, the Royal Albert Hall, the Royal Geographical Society and the Victoria and Albert Museum. Jump on the tube (the London Underground) to Notting Hill. Here you'll find all kinds of antique shops and trinkets, and some great places for brunch. It's also one of the best places in London for street photography, if that's what you're into.
You can easily get the tube from here up to Camden too. Camden Market is world famous – here you can get pierced, pick up some neon studded clothes from cyber punk, and get a tasty bite to eat to enjoy by the canal.
It's also close to Regent's Park, where you can just wander and enjoy the green space. Or, you can pay to get into London Zoo (one of the UK's best zoos) and enjoy the thousands of animals who call it home. From Regent's Park you can wander up to Primrose Hill, which offers some of the best views of North London. It's also a pretty area to pick up a bite to eat.
4. Bournemouth from Brighton
If you're looking for ideas for day trips from Brighton but aren't ready to leave the seaside behind, Bournemouth might be the one for you. Bournemouth is just over 2 hours from Brighton, but despite its seaside town atmosphere it is quite different to Brighton in many ways, starting with the fact it has a sand beach rather than a pebble one. Great for summer outings when you just need to feel the sand in your toes.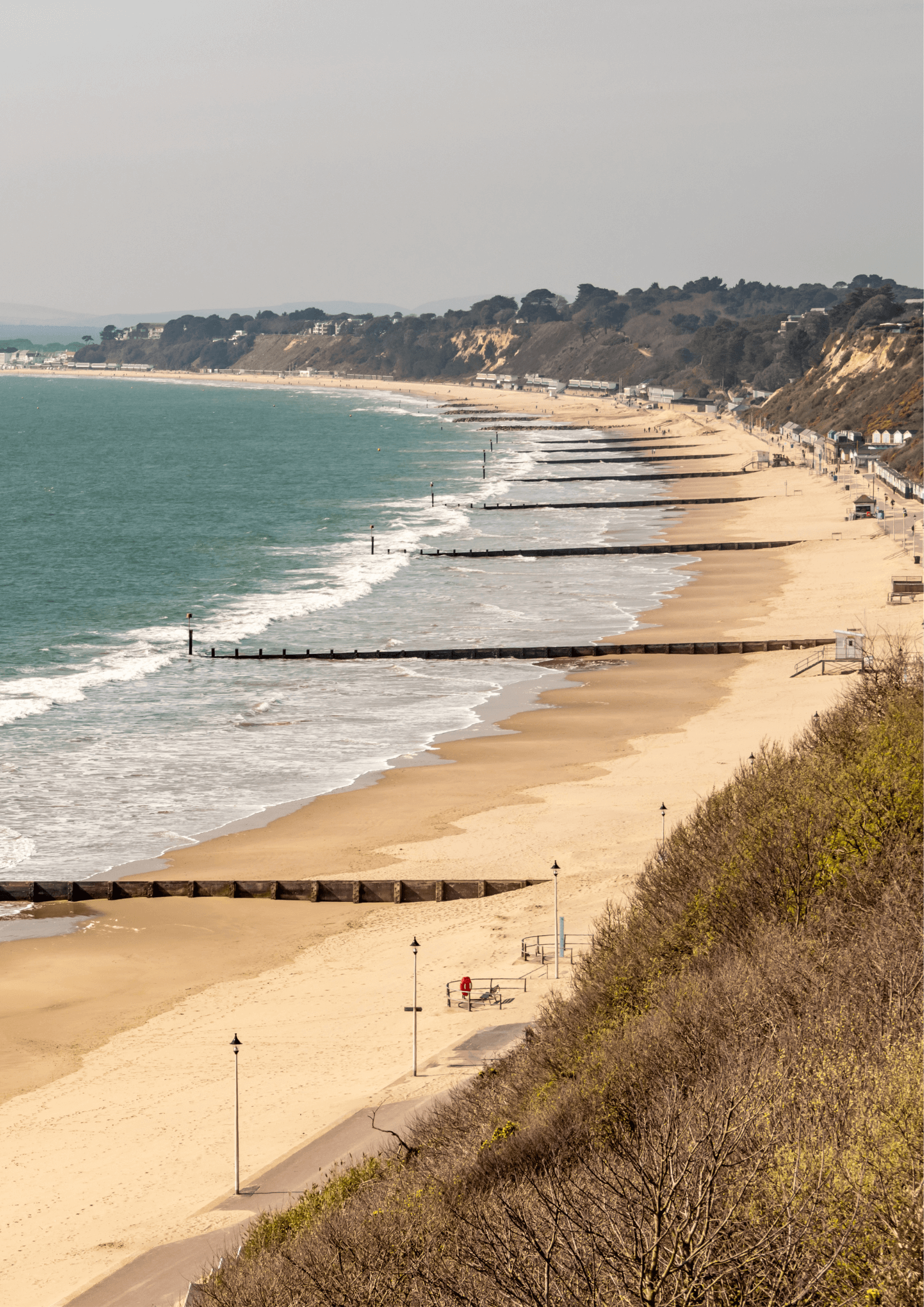 Bournemouth is a well-known tourist hotspot comprised of many old buildings, beautiful gardens, and its stunning coastline – don't forget your camera here! The sunset is a must-see on this beach, and if you venture further inland you'll find lots going on in the main square, the Oceanarium, and museums if you're looking for more activities for your day out.
The gardens are a main feature in Bournemouth, with lots to choose from covered in beautiful flowers at the right time of year.
Driving to Bournemouth from Brighton is easy, but there are also options to get the train if you'd rather.
5. Hastings from Brighton
If you're looking for day trips from Brighton by train, Hastings is an easy journey. If not and you'd rather drive, it's a little over an hour away by car.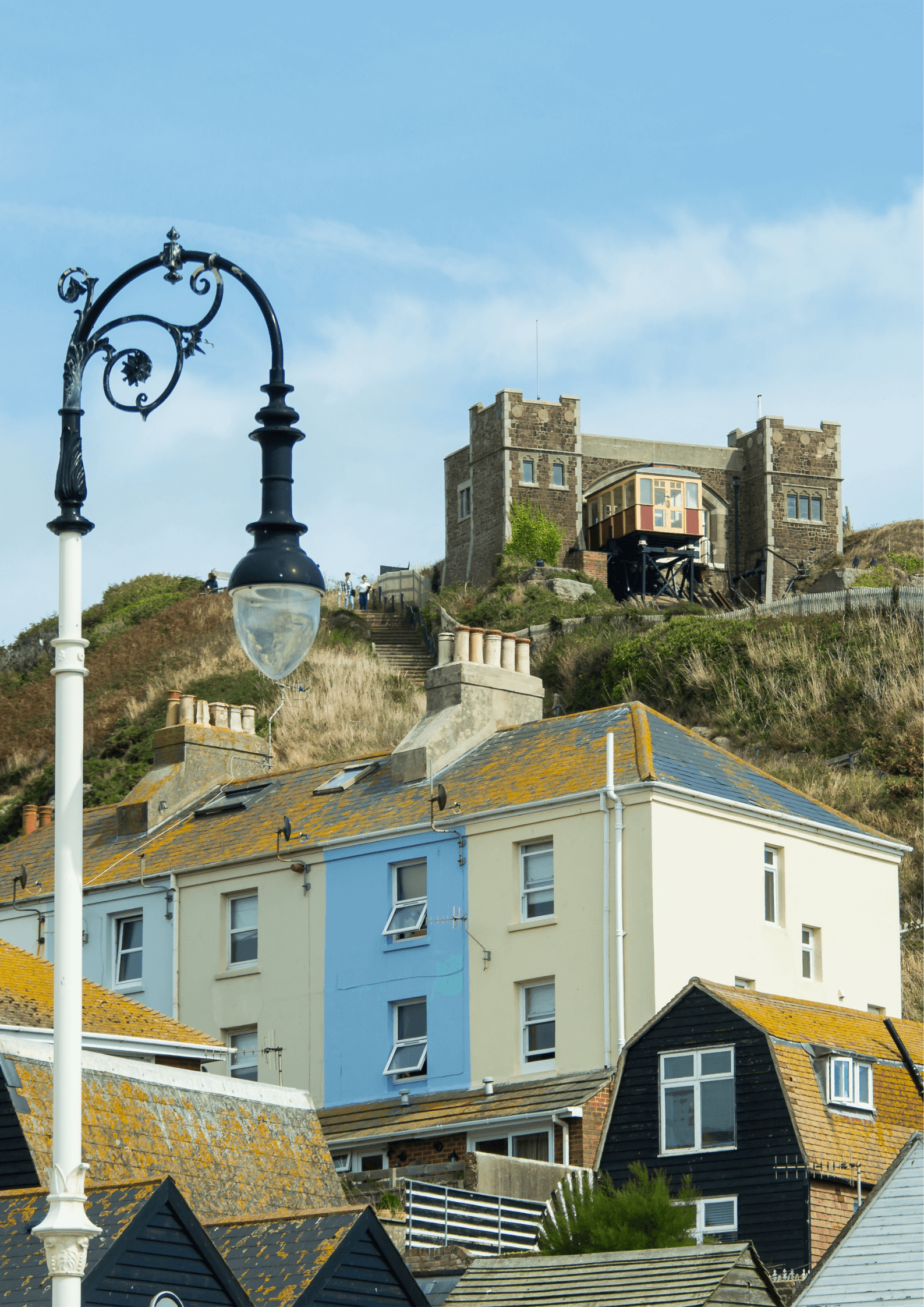 This beautiful town is located on the south east coast of England, and there's lots to do on your day out. Start in the Old Town where you can simply wander around and pop into some of the vintage and antiques shops while you explore.
Then hit the museums. Hastings has lots! There's the Hastings Fishermen's Museum, the Shipwreck Museum, Hastings Museum & Art Gallery, and interestingly, the True Crime Museum. The world's largest underground skate park is also located in Hastings, as is Europe's largest fishing fleet. It's quite a town.
There are also charming gardens and the always-beautiful seaside to enjoy in Hastings, so it's a great choice for your day out in the East Sussex countryside, or for your day trips from Brighton.
6. Stonehenge from Brighton as a day trip
This one is 2 and a half hours from Brighton, but it's well worth the trip, and if you're nearby it really is a must-see since this iconic attraction is mentioned in popular culture so frequently. Researchers believe Stonehenge was created to mark days like a calendar does, but no one really knows the reason – it's a mystery! And that's what makes this site such a unique visit.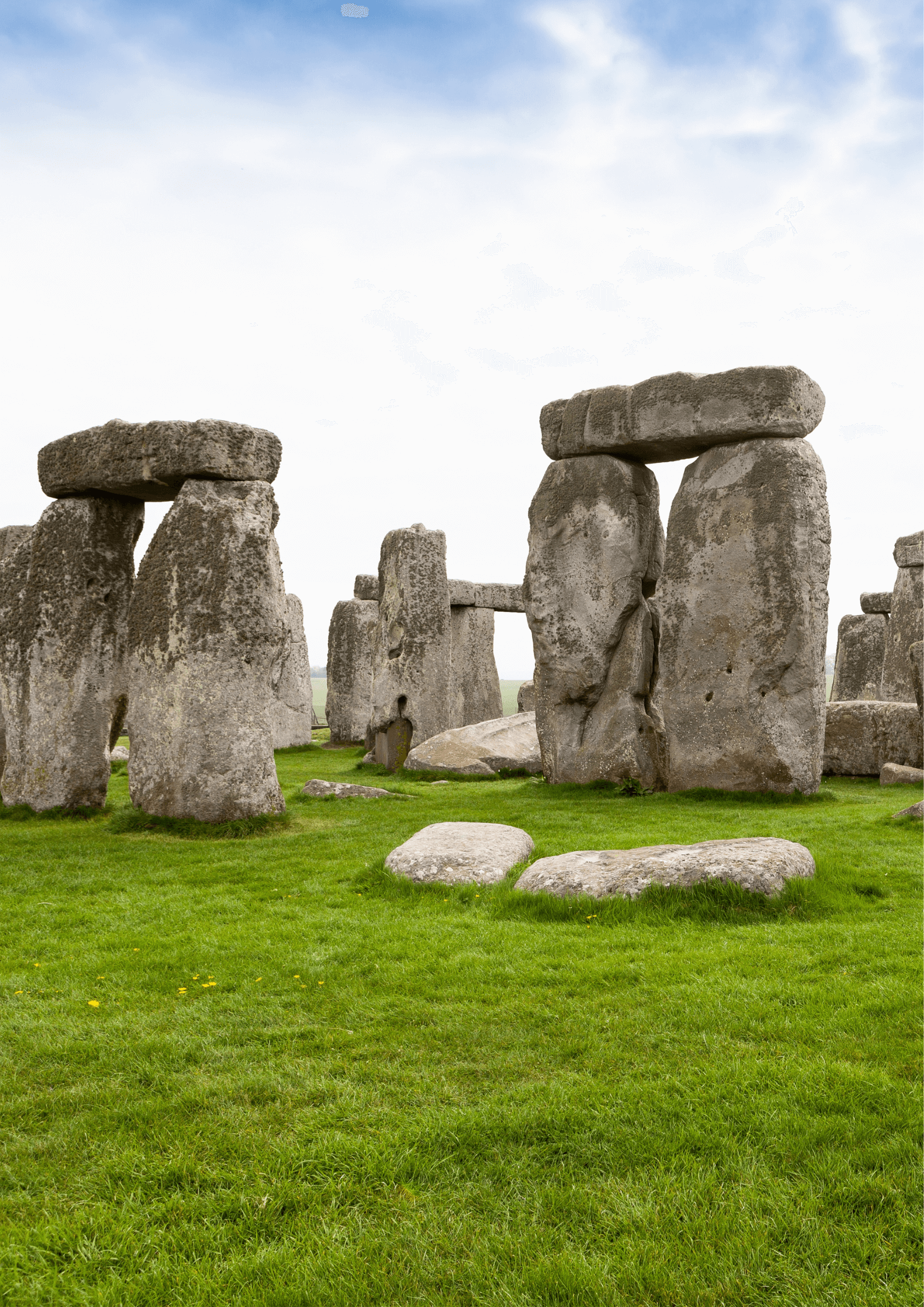 This UNESCO World Heritage Site is one of the most popular tourist spots in England, and you can get there easily by car. If you would rather, there are also Brighton to Stonehenge tour options available to book.
Built an estimated five thousand years ago (yes, five and three zeros!), these eye-catching stones remain surrounded by mystery even today, and can be the subject of great conversations on family days out. Located in Wiltshire, it's a little further than the rest of the day trips from Brighton that are on this list, but the view of the stones from afar and to see them up close is so worth the journey.
You can book tickets for Stonehenge through LoveToVisit, here.
7. Lewes from Brighton
Lewes is just up the road!
At only 25 minutes away by car, it's great for day trips from Brighton if you don't want to travel too far or just want to head out for the afternoon. It's also one of the easiest day trips from Brighton by bus if you would rather leave the car at home.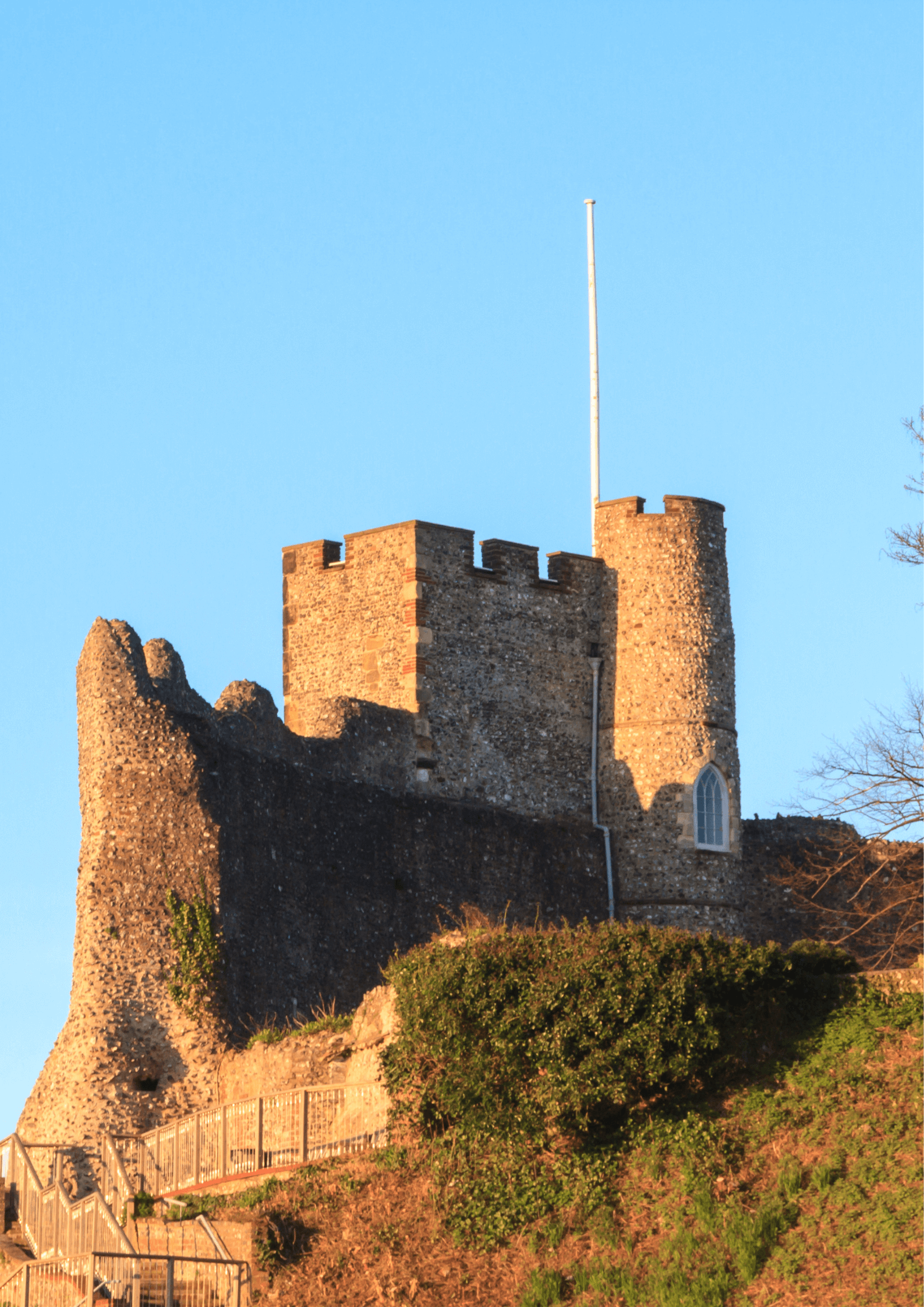 This traditional British town has lots of history and ancient culture, but it's the famous Lewes Castle & Museum that puts this town on the map. This 1,000 year old castle was built after the Battle of Hastings by supporters of William the Conqueror and guards the gap in the South Downs cut by the River Ouse. Don't forget to visit the Barbican House Museum on any day trips from Brighton too.
You can explore the entire town within a day, and learn about its history and culture along the way. Lewes is relatively calm and not too busy, except for during their Bonfire Night celebrations.
Day trips from Brighton to Lewes will take you less than half an hour by car or train, so it's ideal for quick visits.
8. Shere and Newlands Corner from Brighton
For scenery that's a bit different, you have to check out the tiny village of Shere. It's just over an hour away by car, and you should add two stops to your day trip from Brighton; the village of Shere, and Newlands Corner, which has incredible views over the Weald.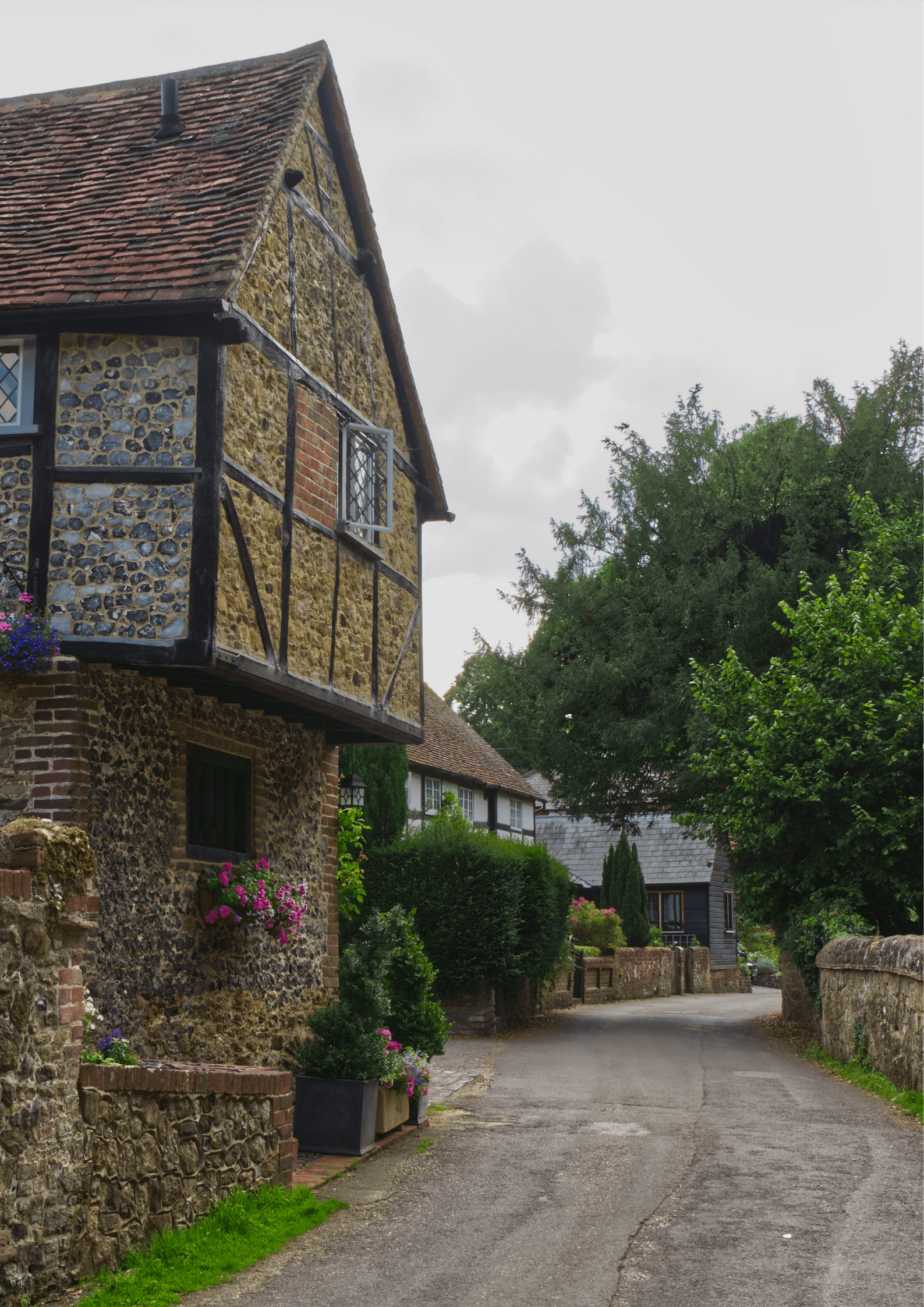 The quintessential English village of Shere is the cutest place you'll go on any day trips from Brighton, just outside of Guildford and Dorking. The charming cottages and buildings are why so many people flock to Shere, but there's also a small stream with ducks, a tiny museum, a tearoom and a couple of pubs for a great Sunday roast. If you like, the 12th century St James Church is worth a look in too, on your day out from Brighton.
Fun fact, Shere is so picturesque that it's been used as the backdrop for many a movie, including Bridget Jones The Edge of Reason and The Holiday!
Then there's Newlands Corner – the place for a great viewpoint over the rolling Surrey Hills. Go on a summer day out for a long walk and a picnic on the hill, and you might just spot one of the many motorcycle groups that congregate there on sunny days. It's a really special spot, and worth a visit since it's not too far away from Brighton.
9. Arundel Castle from Brighton
Around 50 minutes from Brighton, Arundel Castle could probably win an award for being the most picture-perfect medieval castle, so don't forget your camera. You'll find it in Arundel in West Sussex, and the castle was originally built back in 1067 but later transformed in the late 19th century.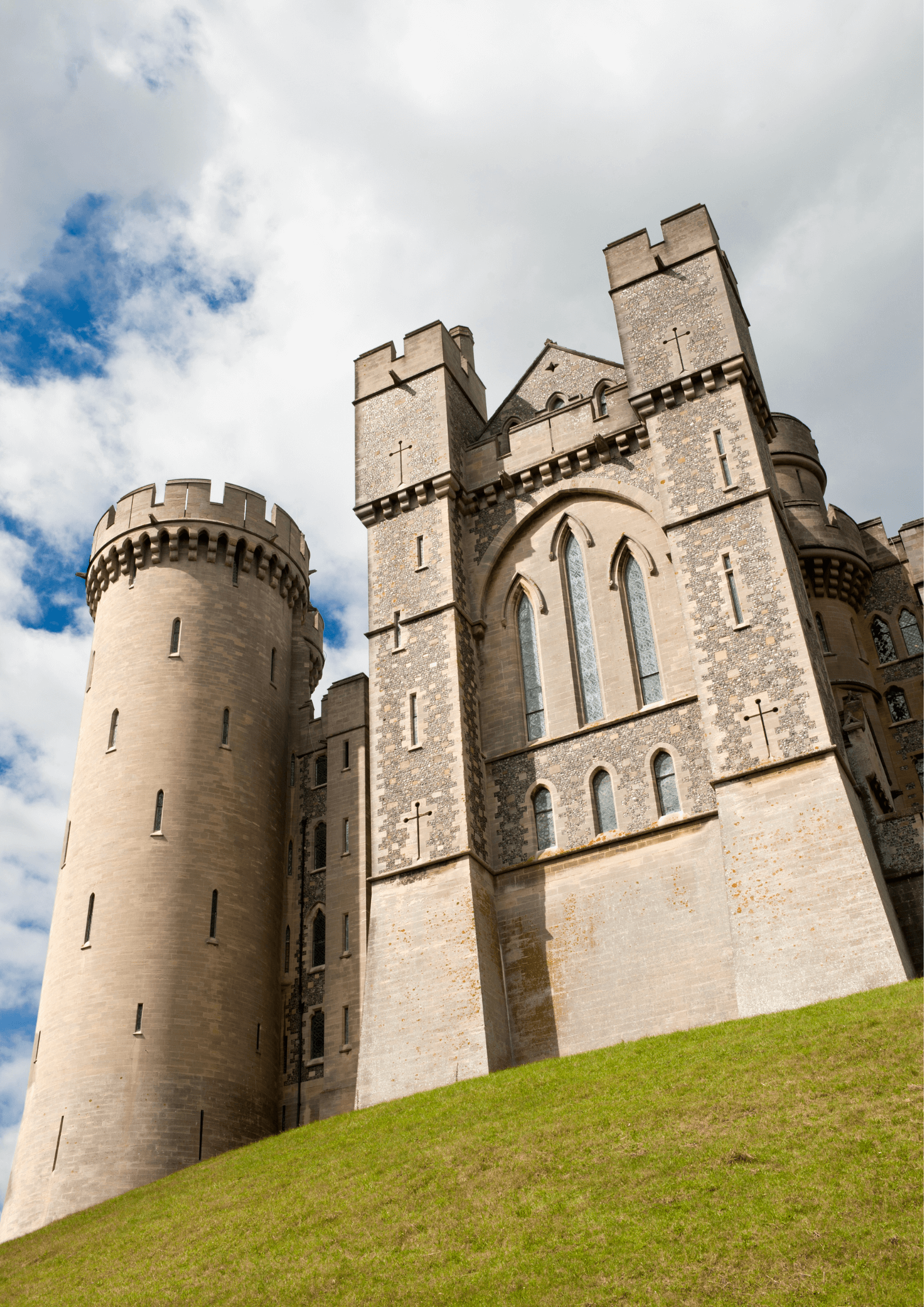 This is a great day out for those who love a bit of castle exploration and learning about English history. There are ancient swords on display, stunning paintings to view, and fascinating architecture if you're a fan.
The castle hosts lots of events most days, so make sure to plan your trip ahead of time and check the Arundel Castle website for what's on. You'll get to Arundel Castle from Brighton in just under an hour by car, but there are trains and buses too.
10. South Downs National Park from Brighton
If you love walking, you can't miss this day trip from Brighton as it's in our 5 Best Forest Walks for Nature Lovers in the South East!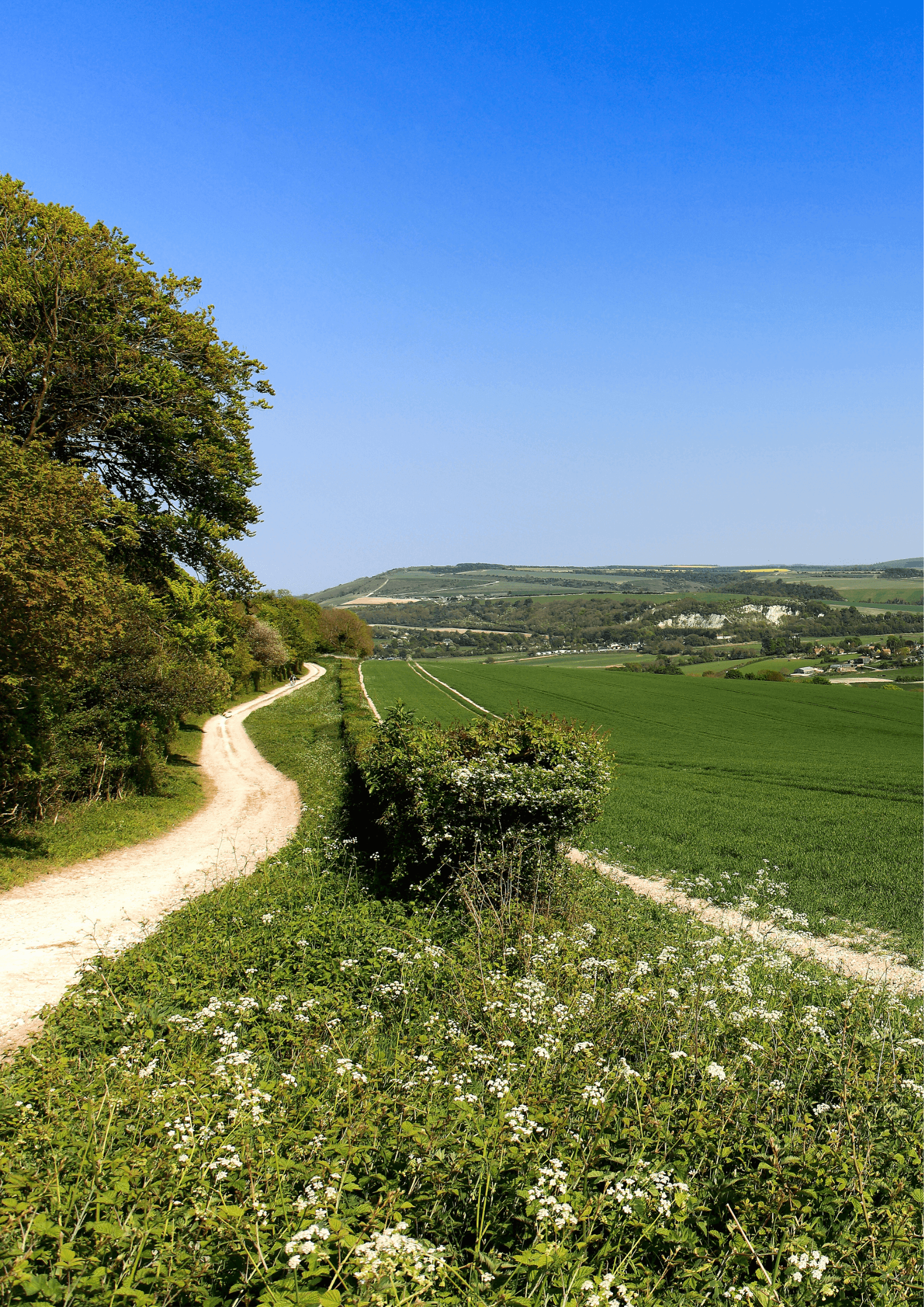 It doesn't take long to get to the South Downs National Park, depending on which part you're heading to. There's so much to explore on any South Downs day trips from Brighton.
Enjoy a relaxing stroll on the chalky hills and take in the brilliant views from the top to get your fix of nature. You could also check out Amberley Castle for some history, Midhurst for a museum and tea room, or go winetasting at the Tinwood Estate. All great options for multiple day trips from Brighton, or you could fit them all in one day if you wanted to.
READ MORE: The Best Spots for a Narrowboat in England
11. Camber Sands from Brighton
An hour and 40 minutes along the coast is Camber Sands, and this one is a pretty magical day trip from Brighton if you want to stick with the beach vibes. It's the only sand dune system in East Sussex and the views are stunning, especially if you're able to stay for the sunset.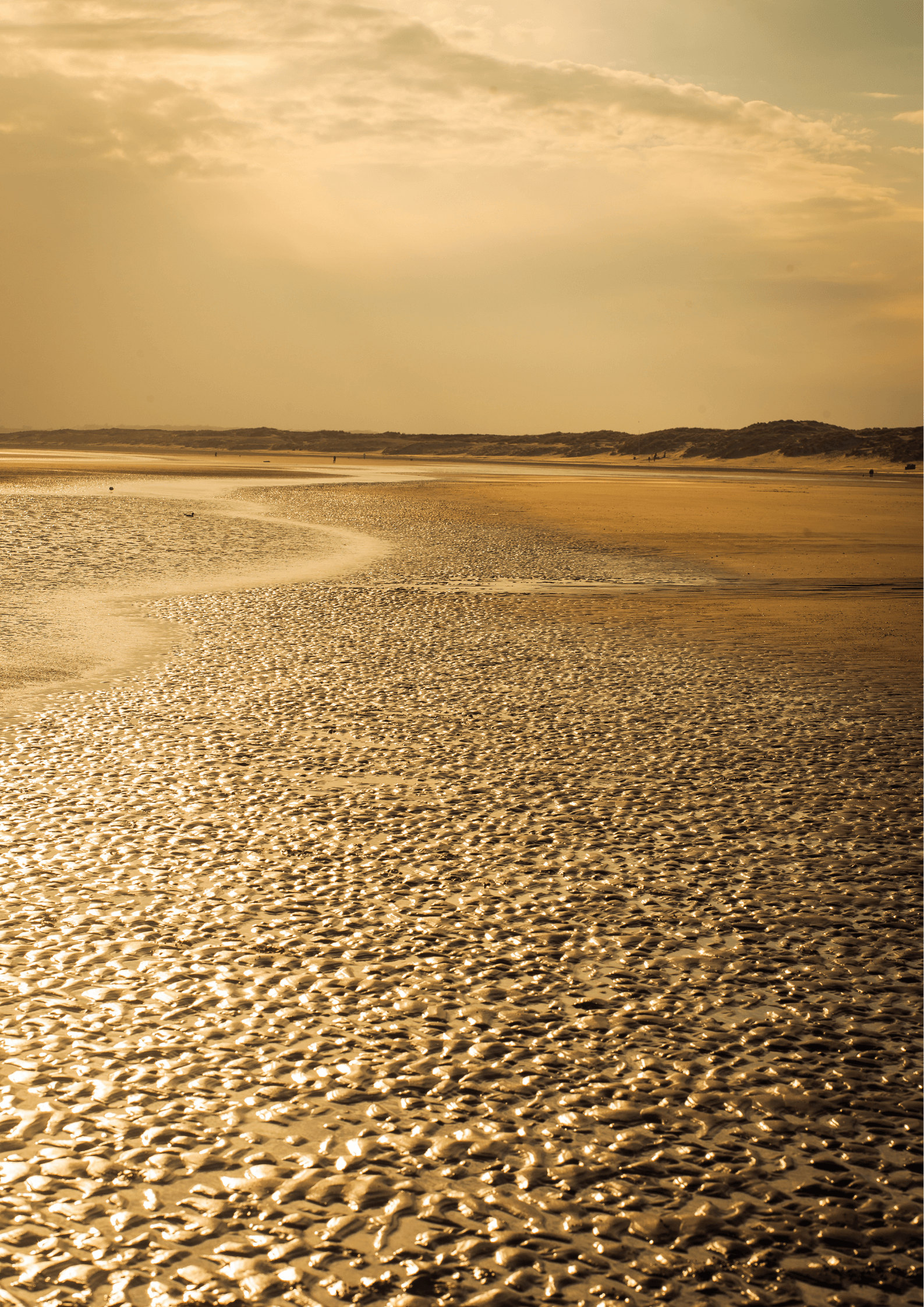 Well known for its kite surfing and other water sports, this is one of the best day trips from Brighton in the summertime, but don't shy away from it other times of the year because even in colder weather the views are fantastic simply walking along the beach.
If you want to venture inland 10-ish minutes by car you can also check out the town of Rye and go for a drink at the cute Rye Waterworks Micropub. This is a lovely spot for your weekend trips from Brighton if you want to stay over and make a night of it.
11 Best Day Trips from Brighton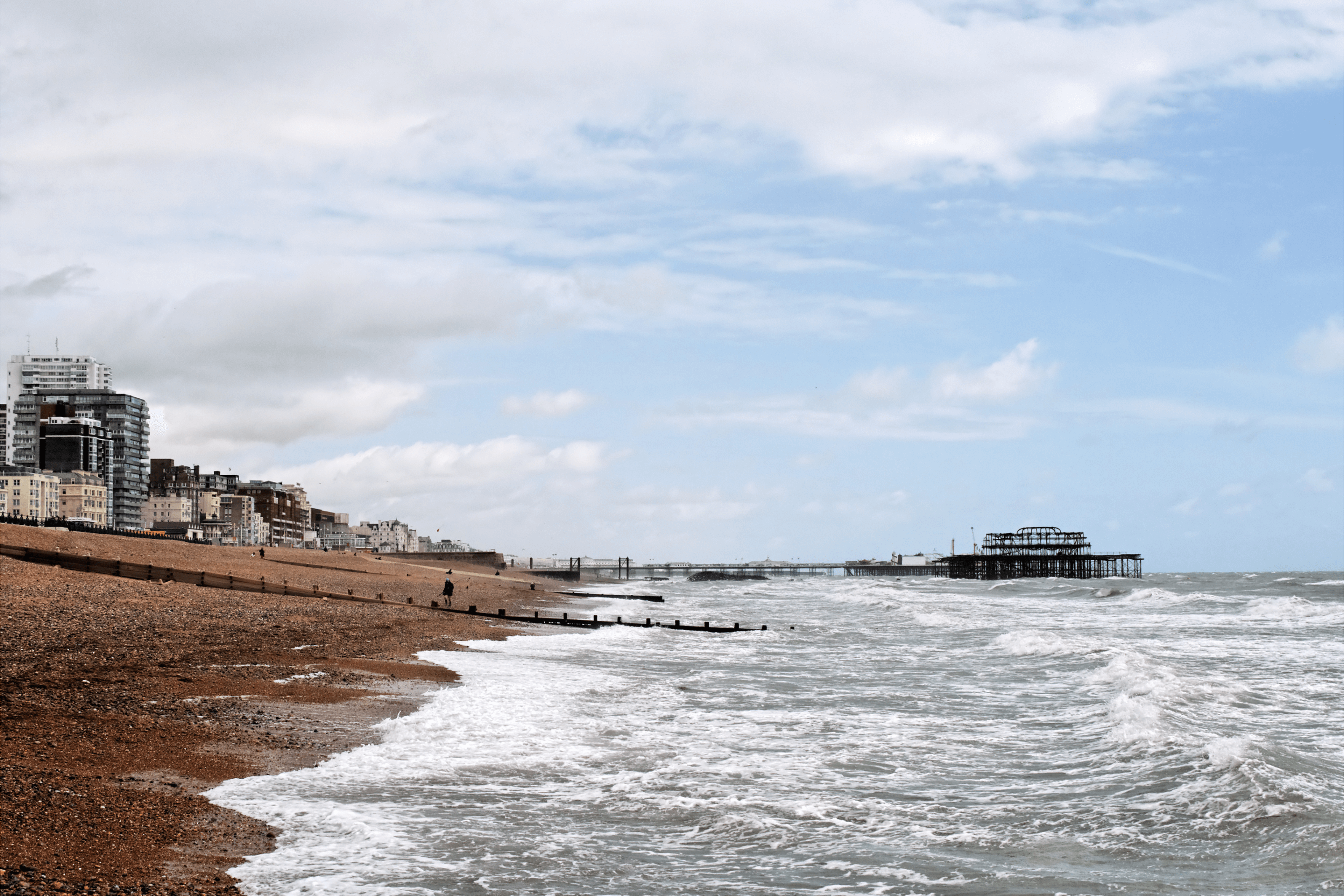 Brighton really is a great place to visit with tonnes to do at any time of the year, but there's also so much to see and do within a couple of hours of this popular tourist spot, with great transport connections so you can get around easily. Whether you live in England or are just visiting, if you're based in Brighton, these day trips from Brighton are highly recommended and give you a great snapshot of lots of different landscapes and culturally significant spots in the south of England.
If you happen to be there November / December time, spend some time in the city enjoying all the best things to do in Brighton for Christmas, and go for a Brighton afternoon tea, too.
Quick list: Best Day Trips from Brighton
Seven Sisters from Brighton
Hever Castle from Brighton
Bournemouth from Brighton
London from Brighton
Hastings from Brighton
Stonehenge from Brighton
Lewes from Brighton
Shere and Newlands Corner from Brighton
Arundel Castle from Brighton
South Downs National Park from Brighton
Camber Sands from Brighton
---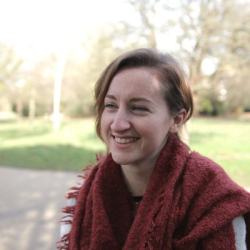 Latest posts by Caitlin McAllister
(see all)