Wondering why the skies are lit up with fireworks every November? Here's everything you need to know about Bonfire Night traditions and where to celebrate the best Bonfire Nights in England…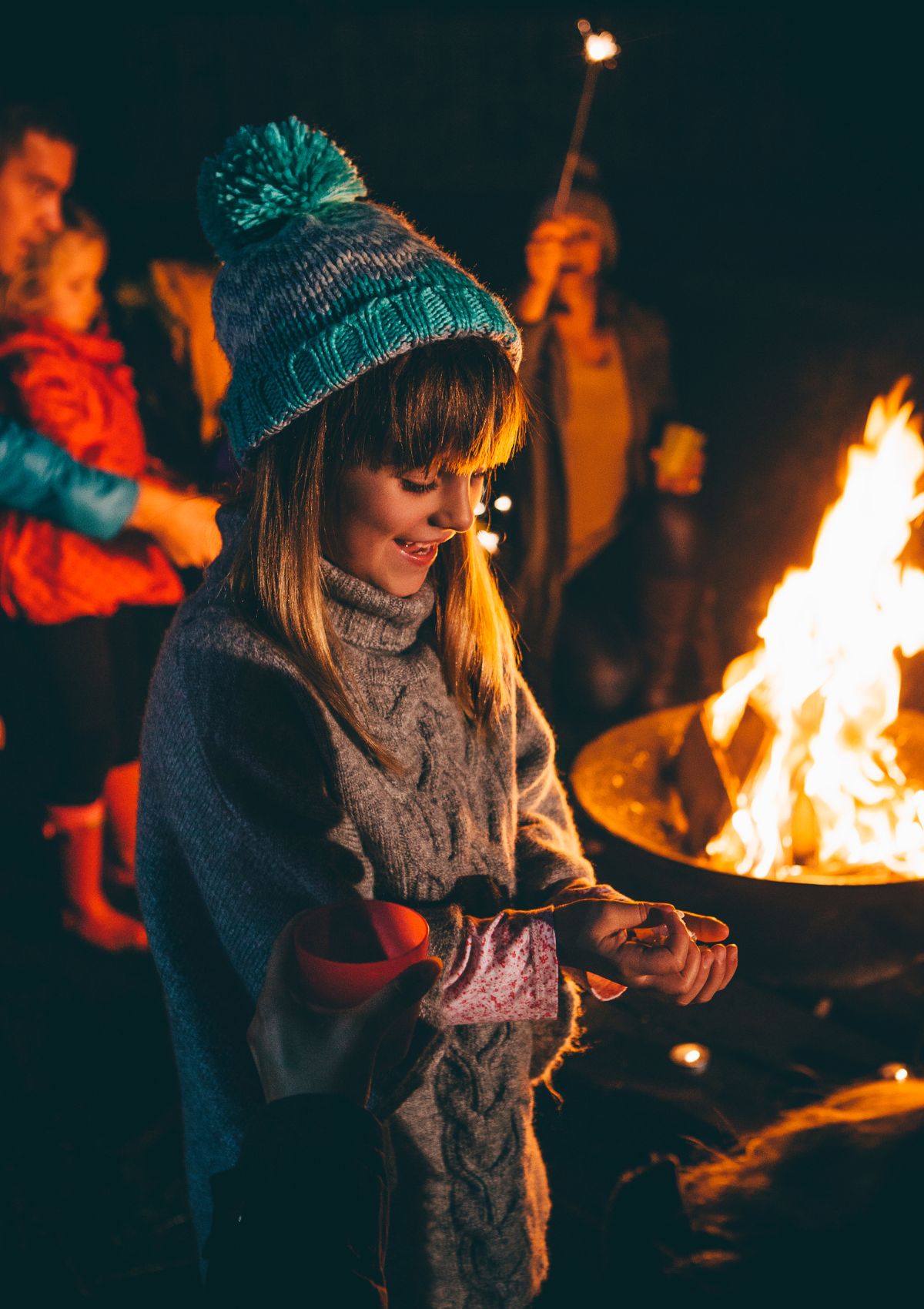 Around November 5, the sound of whistles, bangs, and pops (as well as plenty of 'oooohs' and 'aaaahs') echo around England as we celebrate Guy Fawkes Night, also known as Fireworks Night or Bonfire Night.
Bonfire Night traditions date back to the early 1600s and have evolved over the last 400 years to become the annual evening of fireworks and fun that it is today.
Let us tell you all about the origins of the event and reveal 5 facts about Bonfire Night that you may not already know. We'll also give you the lowdown on typical Bonfire Night activities, and tell you where to enjoy the best Bonfire Nights in England. It makes for one of the best evenings / days out in November after all!
What is Bonfire Night?
Bonfire Night celebrates the failure of the Gunpowder Plot on November 5 1605, when a group of Catholics plotted to blow up parliament and assassinate King James I, a protestant.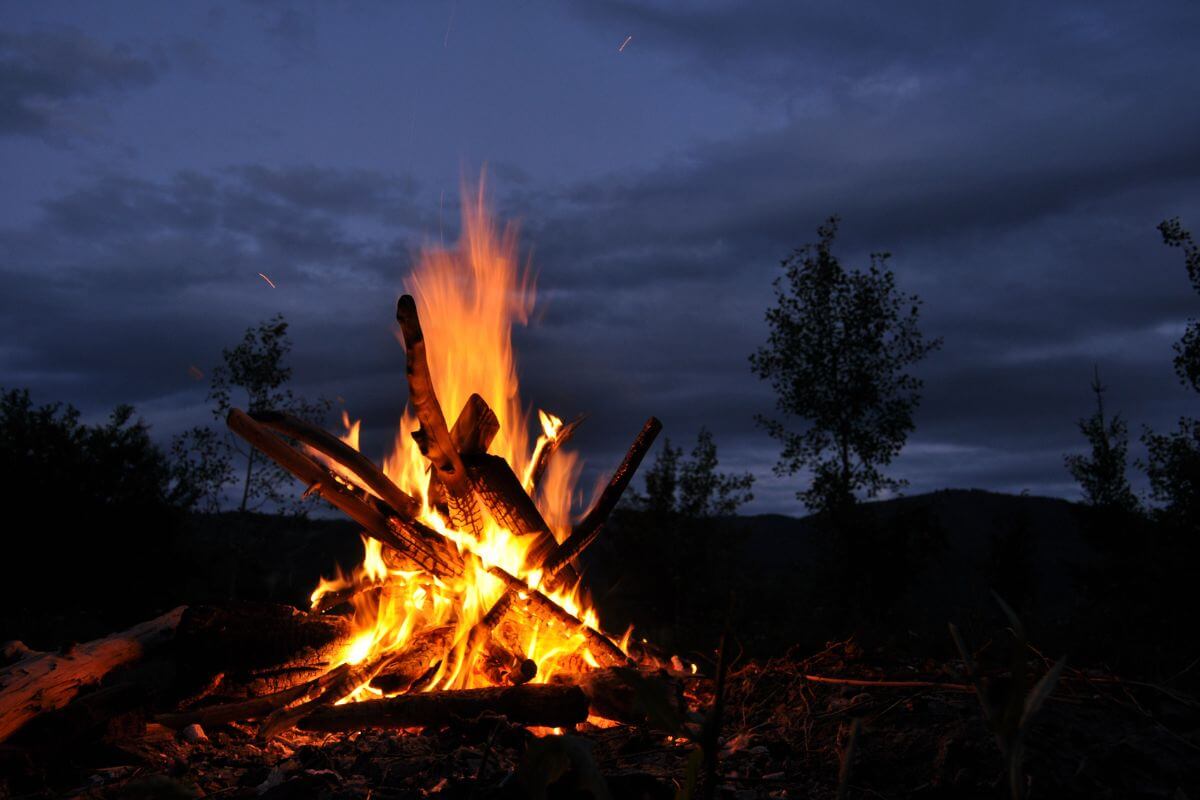 The brains behind the plot was Robert Catesby – others were involved too – but Guy Fawkes is synonymous with the event as he was caught red-handed in the Parliament cellar with 36 barrels of gunpowder.
Fawkes, along with several other conspirators, was arrested, forced to confess and then sentenced to a gruesome public hanging. But as he climbed to the gallows, he leapt from the ladder and broke his neck, dying instantly.
What are Bonfire Night traditions?
Had the Gunpowder Plot been successful, it would have changed the course of British history.
In 1606, the 5 November was declared as a national day of thanksgiving, with the authorities declaring: "Remember, remember, the fifth of November!" It became customary for Brits to make effigies of Fawkes, burn them on bonfires and let off fireworks to celebrate.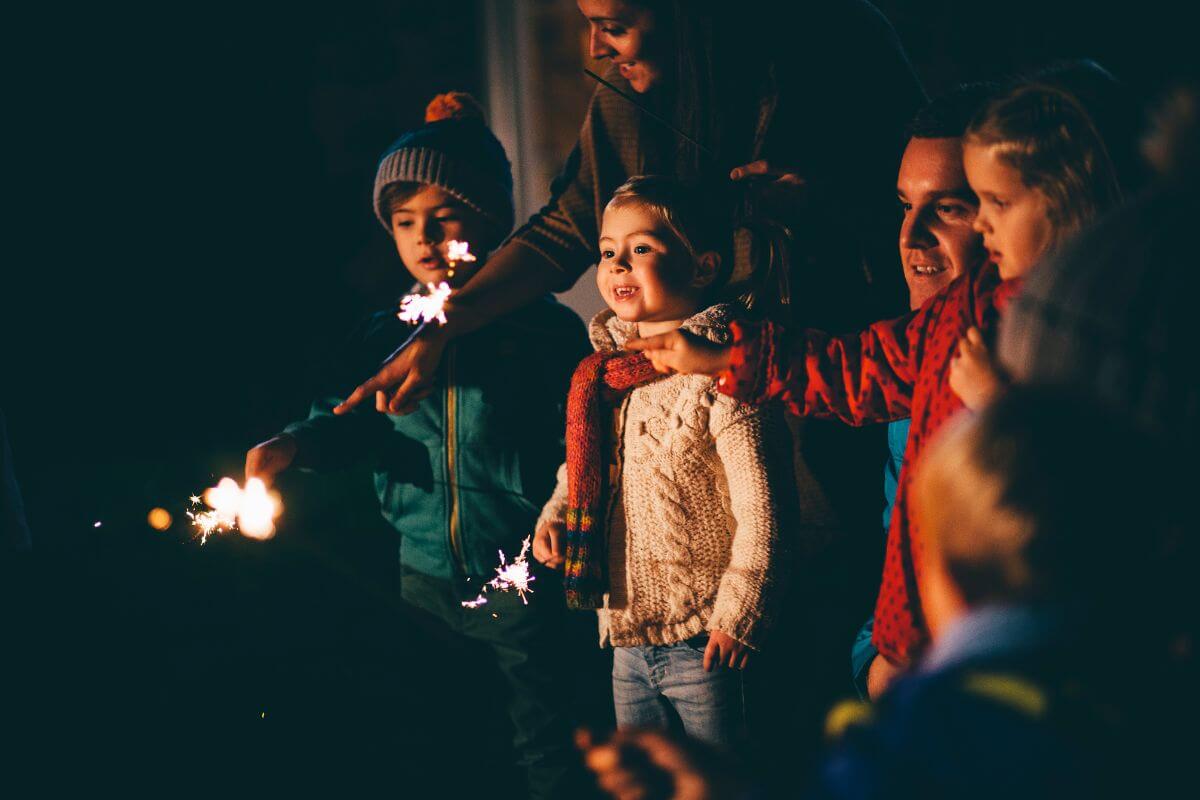 These days, Bonfire Night activities vary in different areas of the country. In some towns, people take it very seriously, dressing up in costumes and parading through the streets with torches, sparklers and effigies, which often feature current political and cultural figures as well as the traditional Guys.
In recent years, some organisers have gone big, adding funfairs, beer festivals and street food to the more traditional array of Bonfire Night activities.
5 Traditional Bonfire Night Foods
You can work up quite an appetite taking part in all those Bonfire Night activities. This traditional Bonfire Night food will keep the hunger at bay…
Bonfire bangers
Spectacular explosions aren't the only things that prompt a chorus of 'ooooohs on Bonfire Night. Sausages are also crowd pleasers; go to any fireworks display and you'll find a grill loaded with traditional, herby Cumberland rings — a very English banger that, coincidentally, looks a lot like a Catherine wheel.
Parkin
In Yorkshire and Lancashire, November 5 is as much about Parkin as it is about fireworks. Made with oats (one of the main cereals grown in the north of England), black treacle and fiery ground ginger, it's a dense, filling cake that goes down a treat on those cold, Autumn nights.
Mulled wine
On the subject of cold Autumn nights, mulled wine is just about the perfect tipple for warming your cockles. Its sweet and spicy flavours (and of course, its alcohol content) are perfect for taking that chilly edge off. Learn more about the best drinks in England for those cold nights here.
Toasted marshmallows
A favourite of boy scouts everywhere, toasted marshmallows are a winner on Guy Fawkes Night. Pop them on a stick and let them caramelise over the open flames — just be sure to let them cool down before eating to avoid setting fire to your tastebuds.
Toffee apples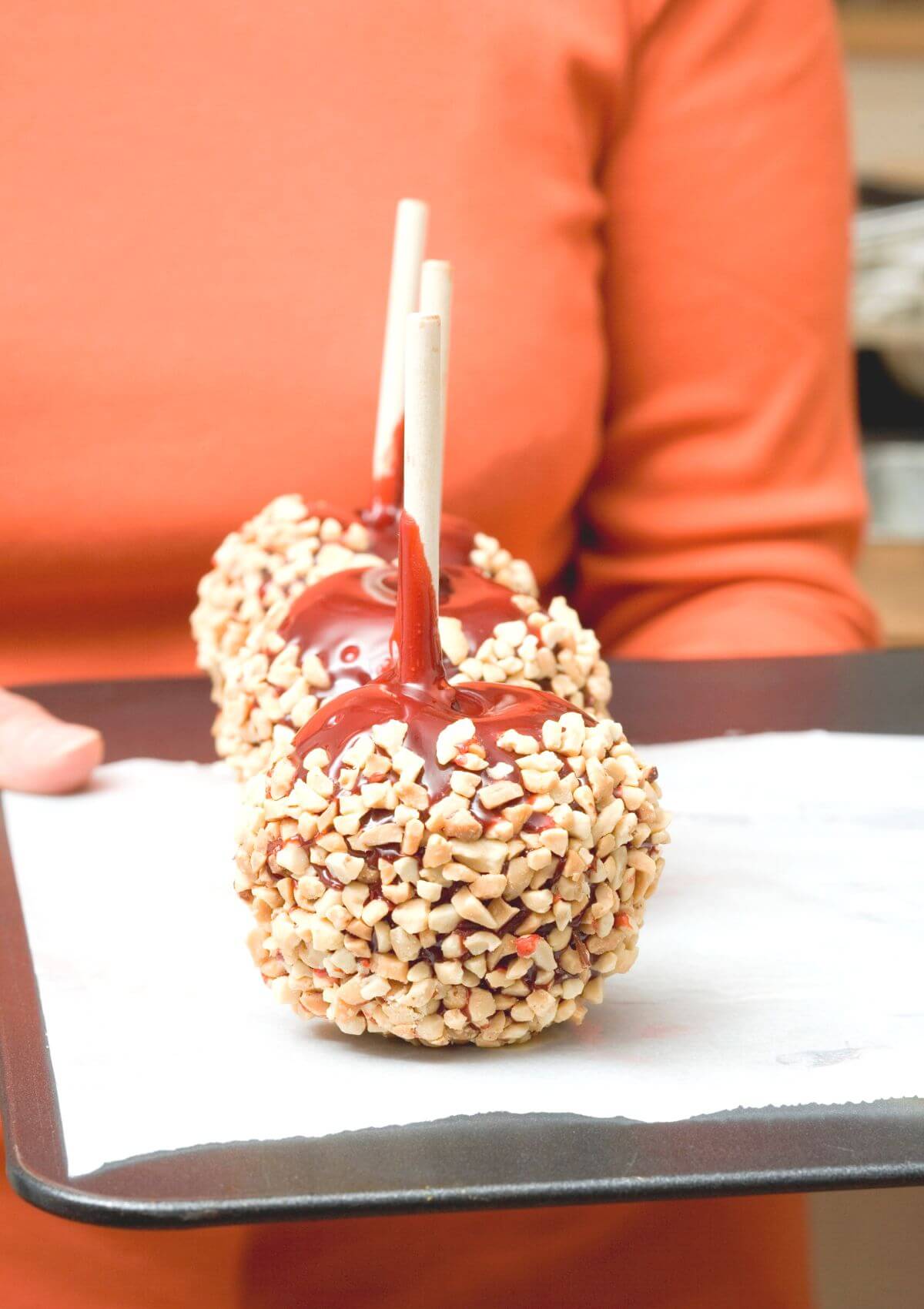 Just about the most traditional Bonfire Night food going, toffee apples are – as their name suggests – much less virtuous than the regular variety. Cored, spiked, dipped in molten toffee and then cooled so a hard shell forms around the fruit, these will give you the sugar high you need to get you through the festivities.
5 facts about Bonfire Night
Want to impress your friends with Guy Fawkes geekery? Here are 5 facts about Bonfire Night you probably didn't know…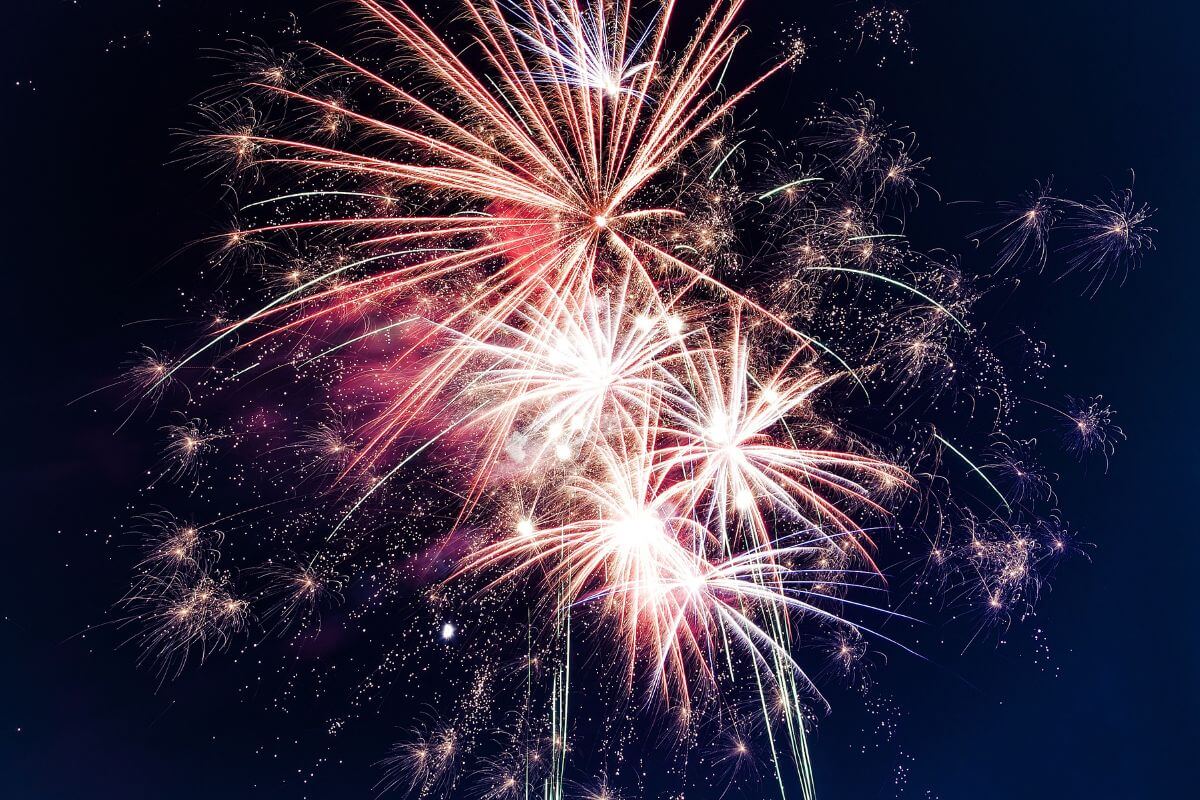 1. If Guy Fawkes and his gang had been successful in lighting the 2,500kg of gunpowder, it would have wreaked havoc within a radius of 500m.
2. It was illegal for Brits NOT to partake in Bonfire Night celebrations as recently as 1959.
3. One place where they still refuse to burn an effigy of Guy Fawkes is St Peter's School in York, where he used to be a pupil.
4. The Yeomen of the Guard (the King's bodyguards) still perform a ceremonial search of the Palace of Westminster cellars before each State Opening of Parliament. If the Gunpowder Plot taught us anything, it's that you can't be too careful!
5. Queen Elizabeth I was probably the biggest fireworks fan in history. She bestowed the title 'Fire Master of England' to the person who put on the best displays in England.
The best Bonfire Nights in England
Now you're a Bonfire Night expert, you probably want to know where to join in the fireworks and fun. Here are 5 of the best Bonfire Nights in England…
1. Lewes Bonfire Night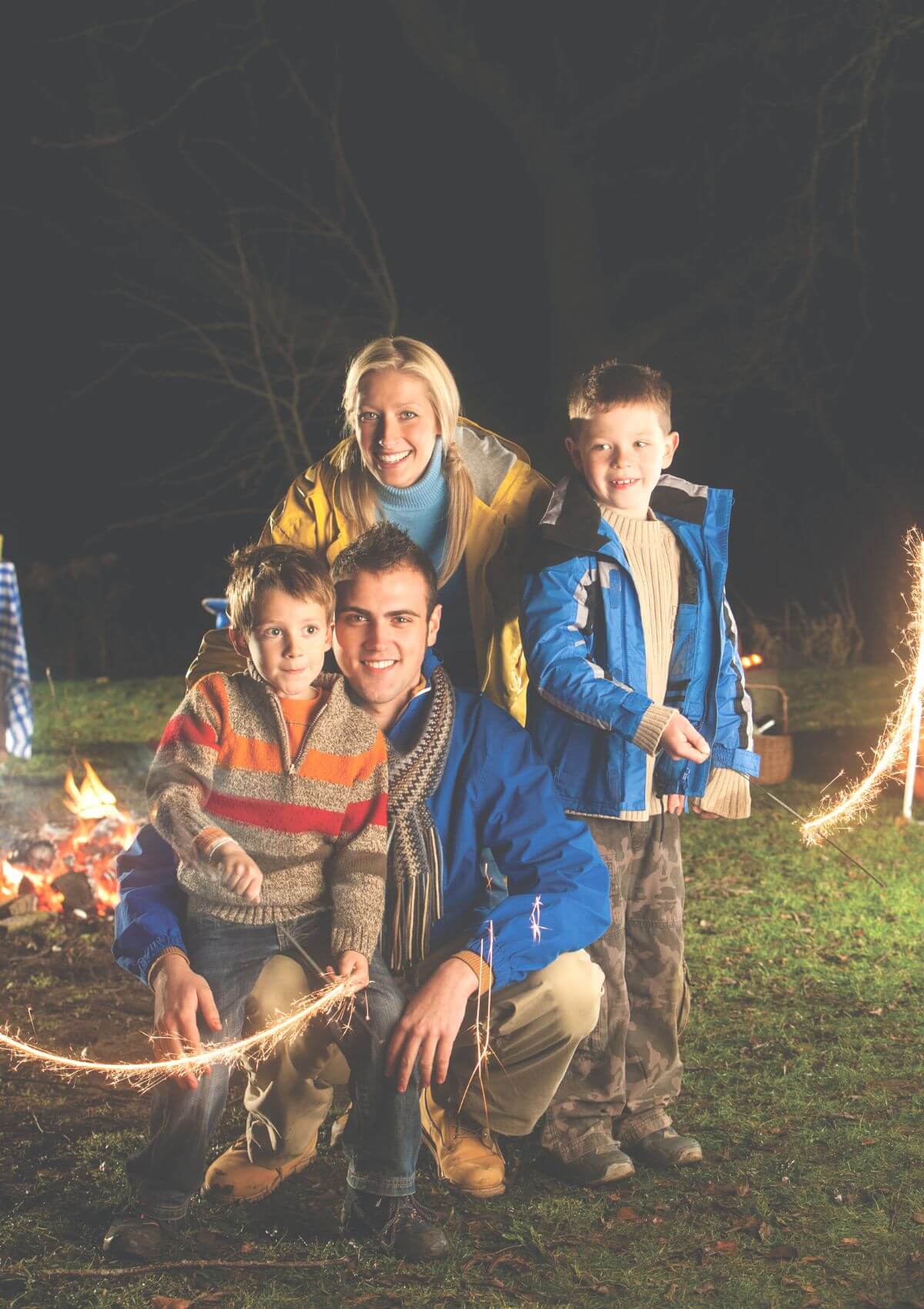 When it comes to setting fire to things, nowhere matches Lewes. Each year up to 80,000 people line the streets of the Sussex town to watch locals carry giant paper-mâché effigies, flaming barrels of tar and burning crosses (commemorating a group of protestants who were burnt at the stake in the 1500s) to bonfire sites around the town.
2. LEGOLAND Fireworks Spectacular
LEGOLAND Windsor may not have been around since the 1600s, but their fireworks are pretty impressive — with the help of some snazzy 3D technology, the explosions create Lego bricks in the sky! Tickets are £120 for a family of four, including access to all the rides and attractions. 
3. Leeds Castle Fireworks
Despite the name, Leeds Castle is in Kent, and their fireworks display — which combines projections, pyrotechnics and pumping tunes — may be one of the biggest in the South East.
4. Alexandra Palace Fireworks Festival
This North London concert venue boasts extraordinary views of the city, and these provide an amazing backdrop for their fireworks bonanza, which also features a German beer festival, an ice-skating rink and some of the best street food around.
5. The Tar Barrels of Ottery St Mary
Located about 10 miles east of Exeter, this Devon town has a fiery November 5 tradition that actually pre-dates the Gunpowder Plot. It sees brave (and somewhat bonkers) representatives from local pubs covering empty beer barrels in tar, setting them alight and carrying them through the packed streets.
The Best Bonfire Nights in England
Guy Fawkes Night is a uniquely Great British event — and our Bonfire Night traditions date back hundreds of years.
November 5th is an occasion to wrap up warm, head outside and watch the rockets fly. While you're at it, sample some of that traditional Bonfire Night food and drink — delicious!
We've highlighted some of the biggest and best fireworks festivities in England — but no matter where you are, there's sure to be an event close to you. Grab a sparkler and enjoy!
---