Looking for the best day trips from Exeter? If you're in the city and want to know the best days out from Exeter then let us take you through your options.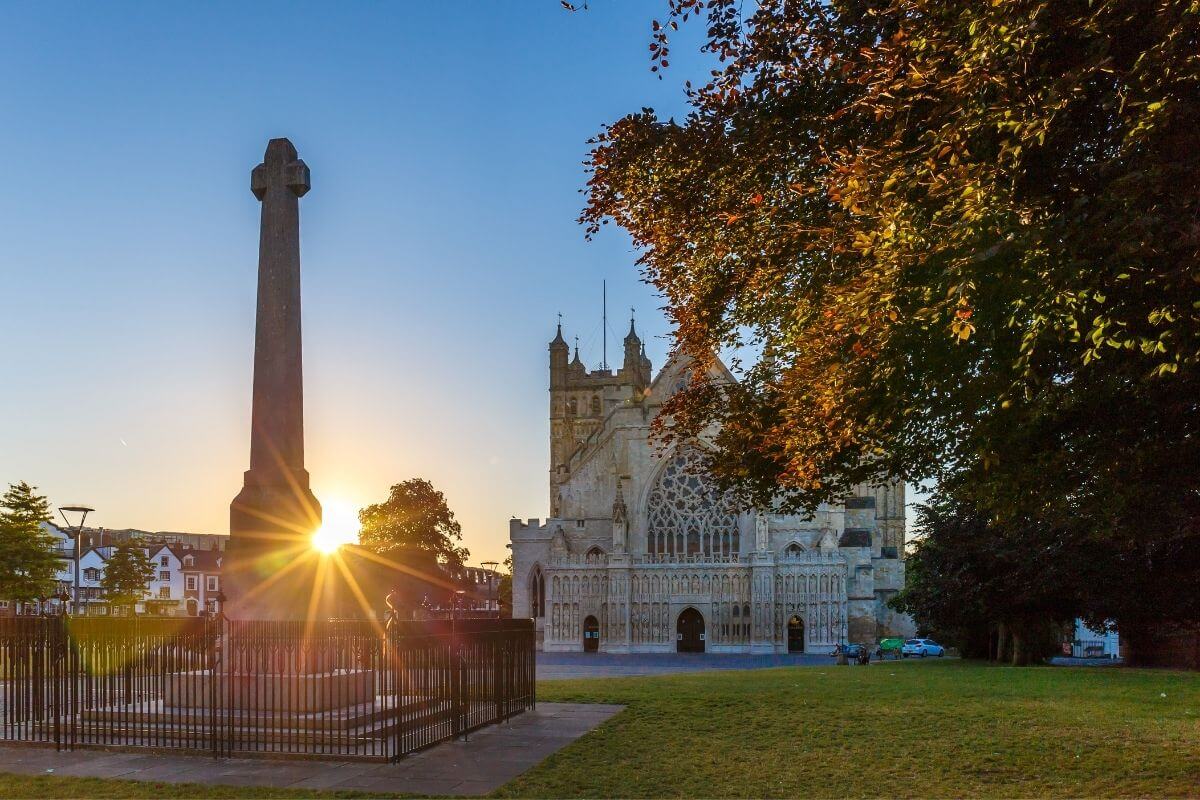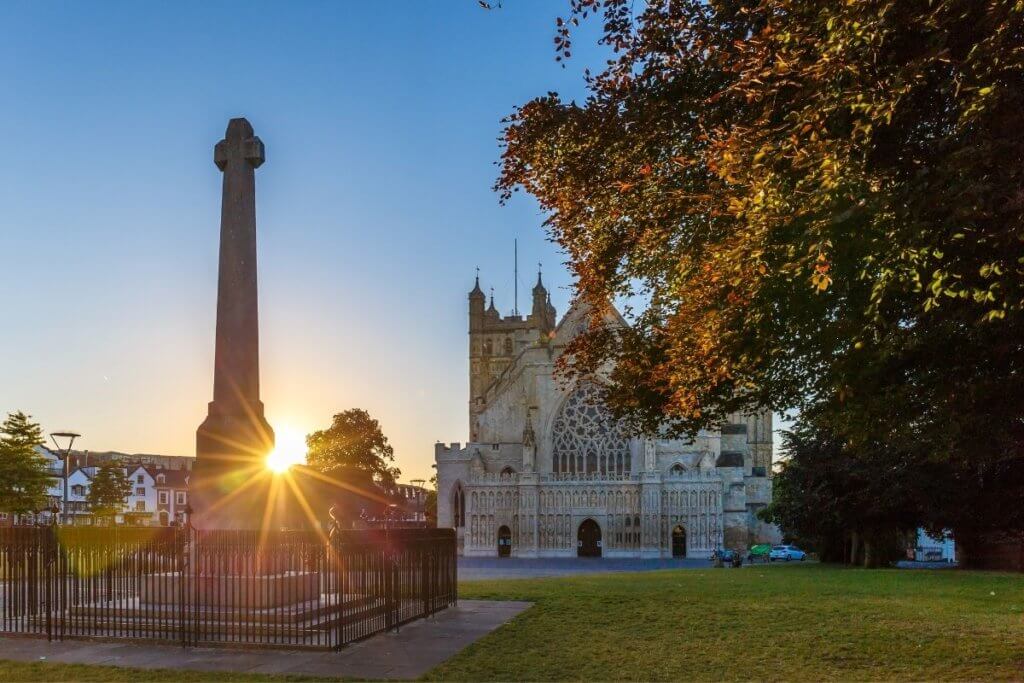 Exeter is a wonderful ancient city in south west England, in Devon. Visitors come to Exeter to experience the incredible Roman-era architecture. The city is known for its fabulous cathedral, stunning countryside, and phenomenal restaurants.
The city is home to various beautiful beaches, scenic riverbanks, and superb museums. Did you know Exeter has a complex array of underground passages under its high street?
These passages date back to the 14th century, and locals built them to create a unique water system. But, if you're visiting the city – you might want to explore some of the surrounding day-trips, and here some of the places to visit near Exeter!
---
The Best Day Trips from Exeter
All the best Exeter day trips for your future plans!
---
1. Day trip to Plymouth from Exeter
Plymouth is one of Devon's biggest cities and a great option if you're looking for days out from Exeter. The city has strong links to the navy, and you can see various navy museums offering superb insight into Britain's maritime history. Furthermore, Plymouth is home to various historical attractions, and one of the most popular is the Mayflower Steps. These steps are where the Pilgrims set sail in the early 16th century.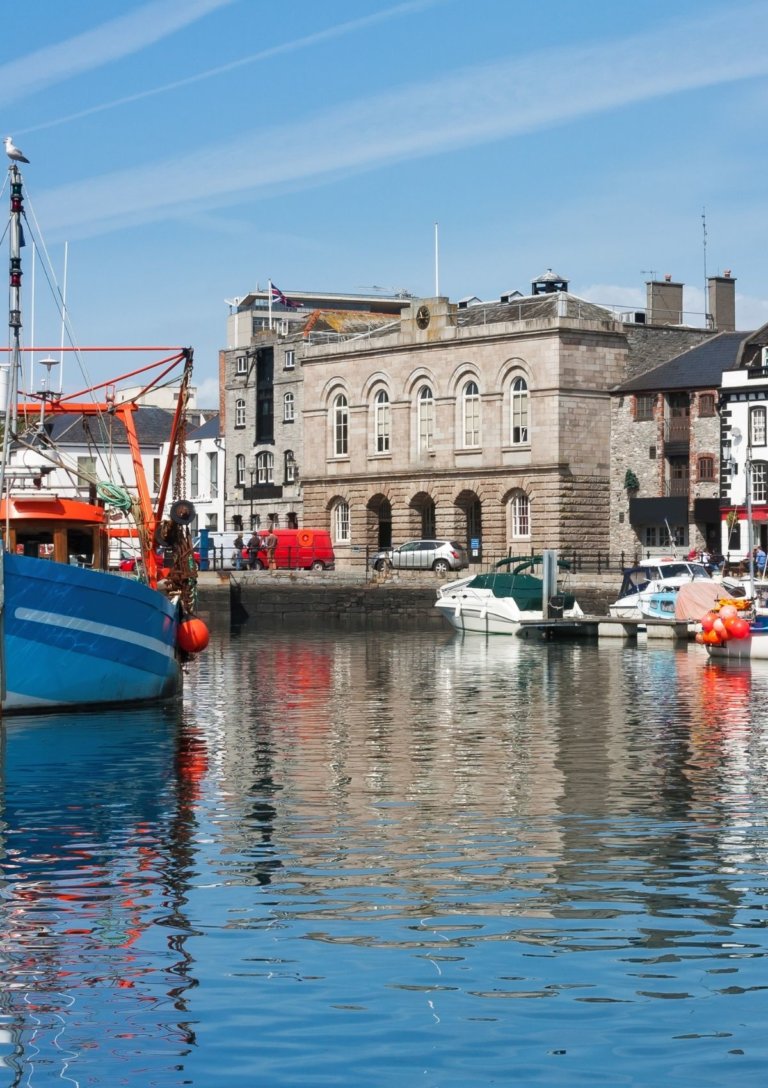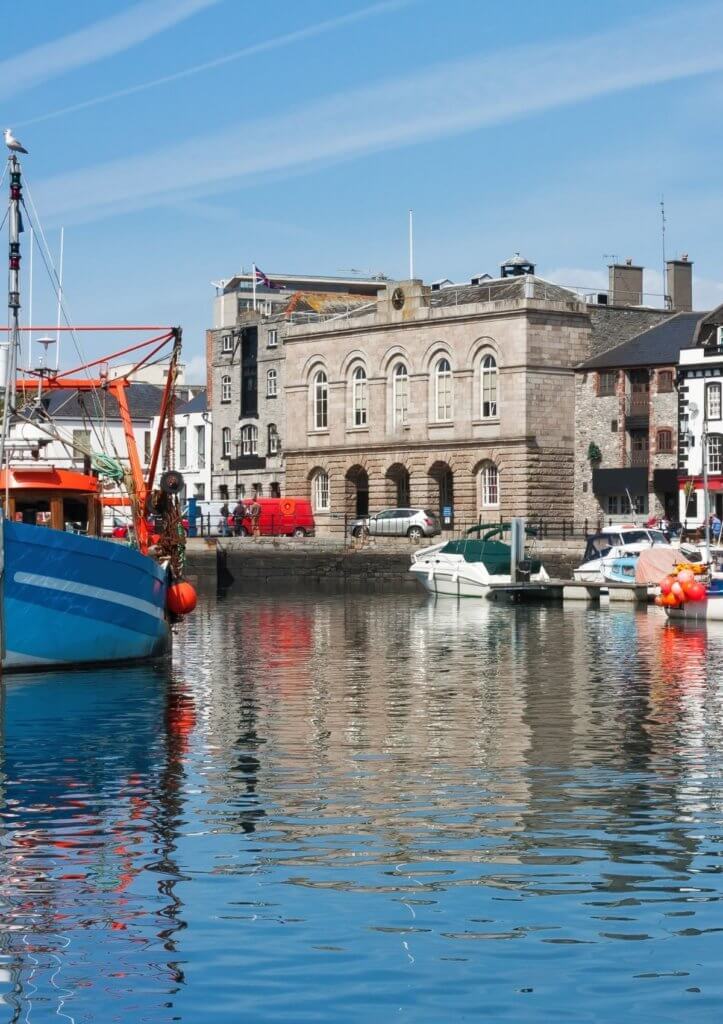 Plymouth also has an excellent nightlife scene. There is an endless list of top-quality clubs, pubs, and bars. Many people love to come to Plymouth to see the local theatre culture. You'll find lots of excellent artistic and musical productions that take place weekly. A popular nightlife option is the Barbican and Sutton Harbour, where many people spend their evenings on the alfresco tables drinking refreshing cocktails!
In addition, many visitors love to take trips to the Plymouth Gin Distillery. You can sample some of the finest local gin and find some great deals! You should also check out the Smeaton's Tower Lighthouse because it offers fabulous views of Plymouth!
If you want an itinerary for a great day out in Plymouth, then click this link.
2. Day trip to Dartmoor National Park from Exeter
Do you love hiking and getting lost in nature? If so, you'll love the fantastic day-trip to Dartmoor National Park because it's one of Britain's top national parks. The park is not easily accessible via public transports, so it's never overcrowded, but you will need a car to get there.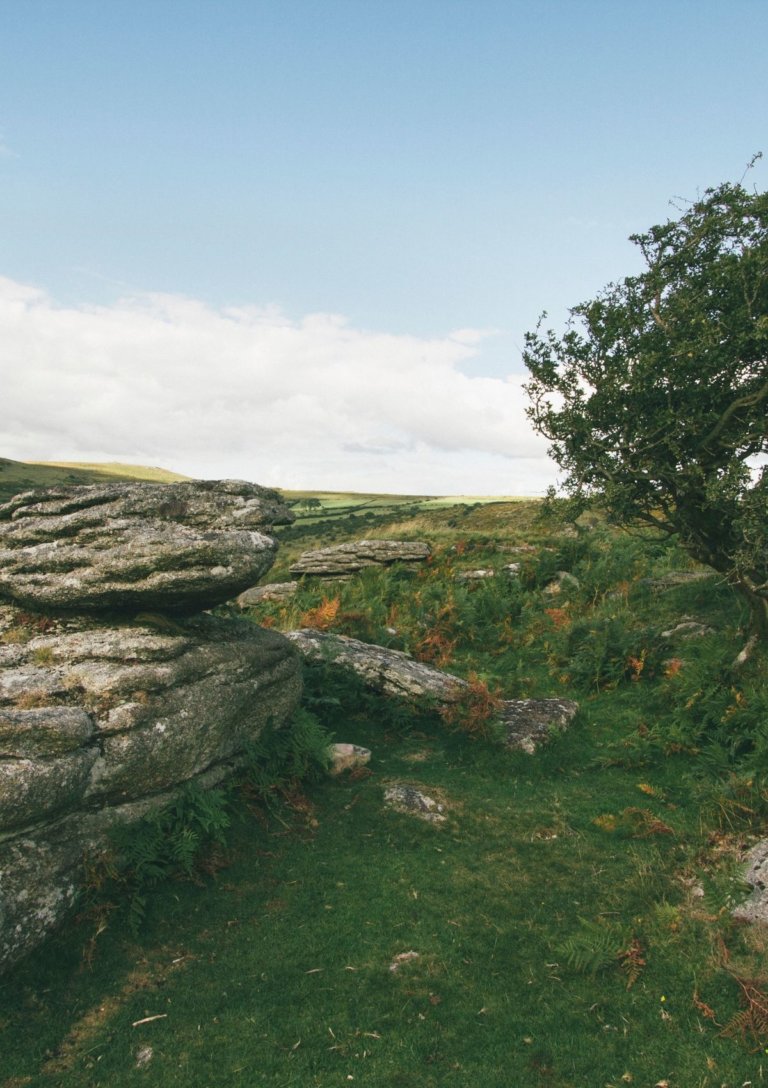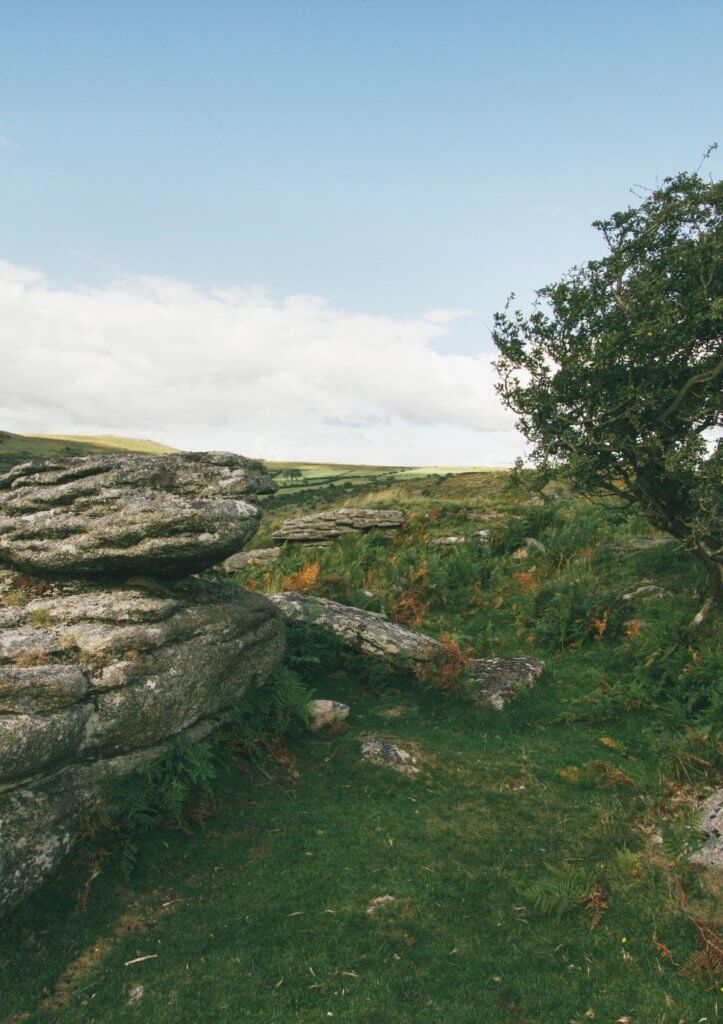 However, once you arrive in Dartmoor National Park the national park will bless you with ancient landscapes, deep valleys, green scenery, and vast open spaces. If you're looking to find a place to sit and relax with the family, you'll struggle to find a better spot.
Furthermore, the national park has tonnes of superb activities to keep you entertained. These include climbing, kayaking, horse riding, and various watersports. If you want a tour guide to take you around the National Park and detail the intriguing geography and history, there are so many great tour guides available!
3. Day trip to Cornwall from Exeter
Cornwall is one of the most popular days out in England. It only takes around 2 hours via car from Exeter, so it is ideal for a day trip. Plus, multiple Cornwall areas are accessible via train, and you can access Cornwall via the Exeter to Penzance train line.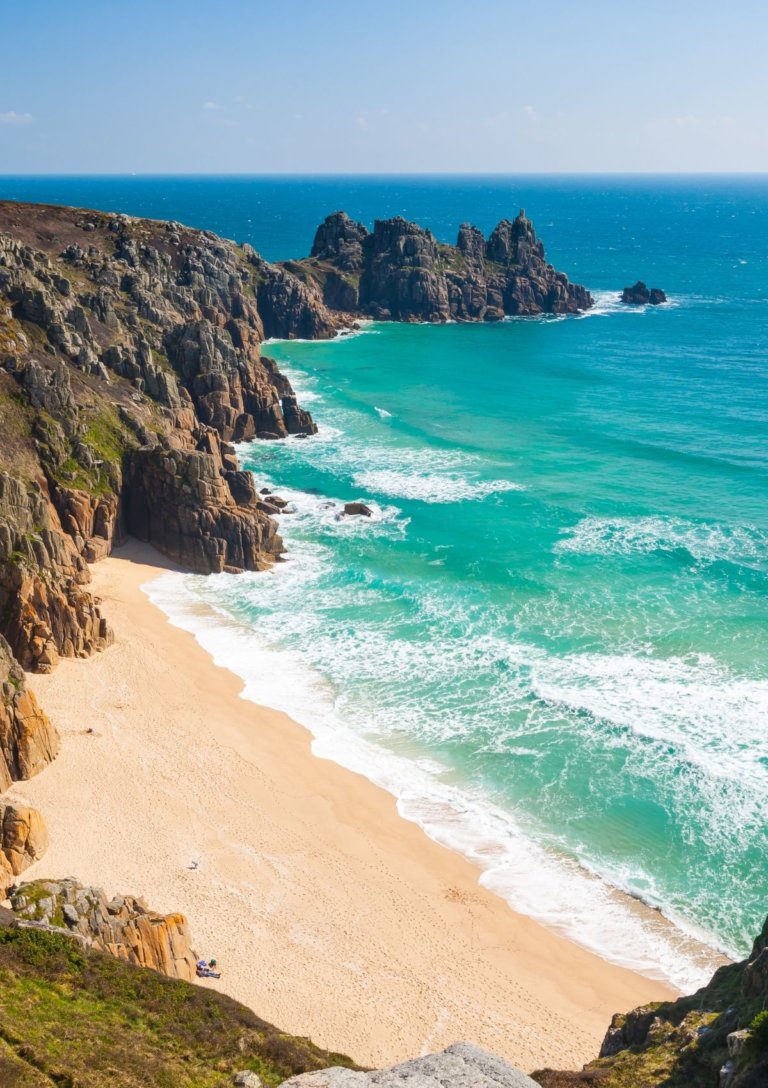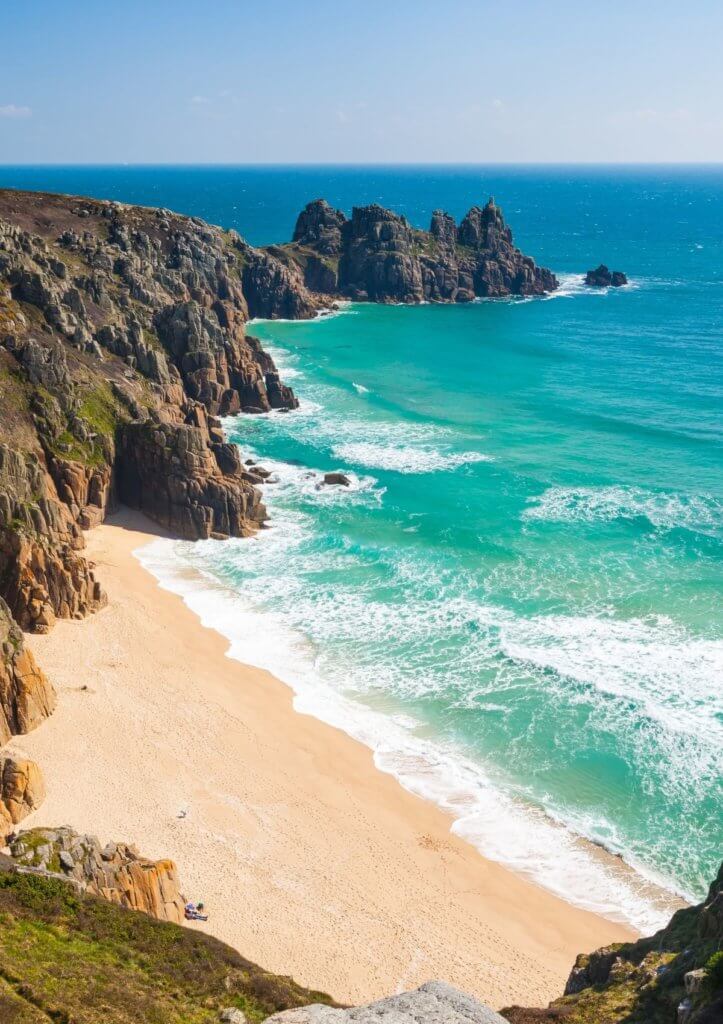 One of Cornwall's top attractions is the Minack Theatre. It is an open-air theatre overlooking the beautiful Cornwall coastline. You'll get birds-eye views of Cornwall's incredible turquoise waters and botanical gardens. The Eden Project is another excellent place to spend part of your day trip. You'll experience massive biomes, fascinating exhibitions, and contemporary gardens. Did you know that it's the largest rainforest in captivity?
Visitors love the stunning Tintagel Castle, offering incredible views of Cornwall's stunning coastline. For centuries, writers and artists from all over the globe have come here to complete their work. Although you can visit Cornwall on a day trip, you could easily spend weeks here because of the various towns. These include St Ives, Newquay, Falmouth, Padstow, and Bude. 
We have a great guide to all the best things to do in St Ives to inspire your adventures, and a post on how to have a great day out in Newquay, too.
4. Day Trip to the Jurassic Coast from Exeter
The Jurassic Coast is one of Britain's most incredible natural attractions, and did you know it spans over 95 miles across England's south coast? It is only a 30-minute drive from Exeter, and you can also get there via train in 40 minutes, making it one of the best places to visit near Exeter. The start point is Exmouth, but you can hike or drive for miles along the coast.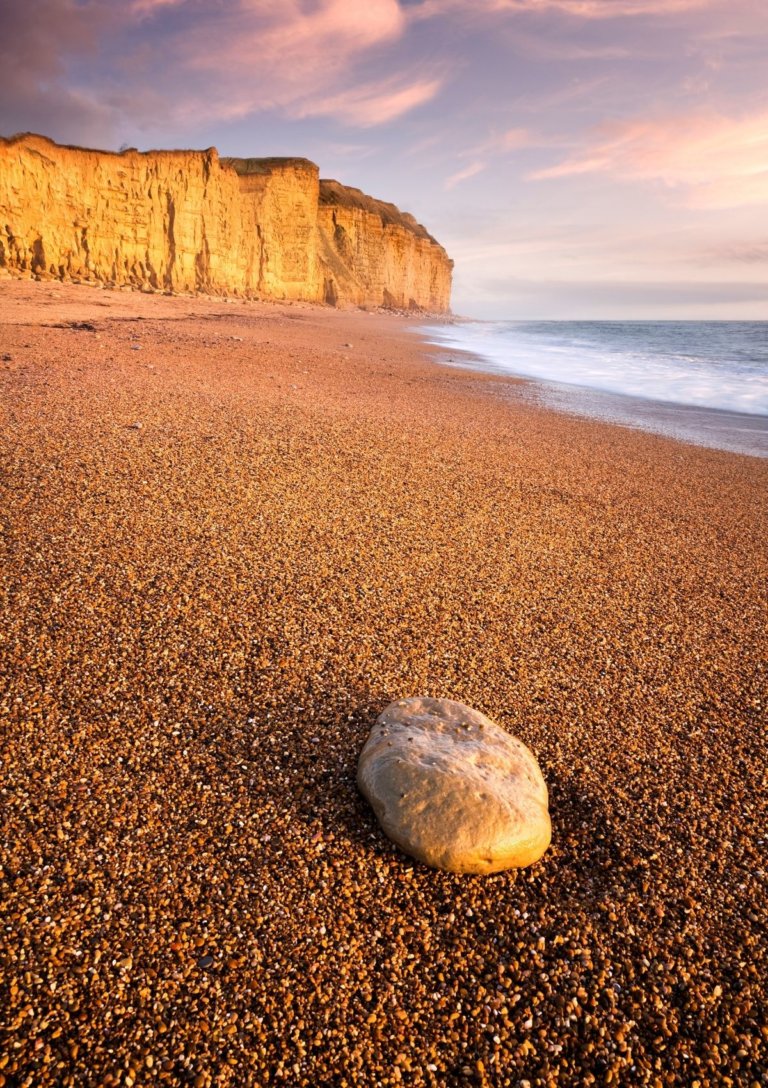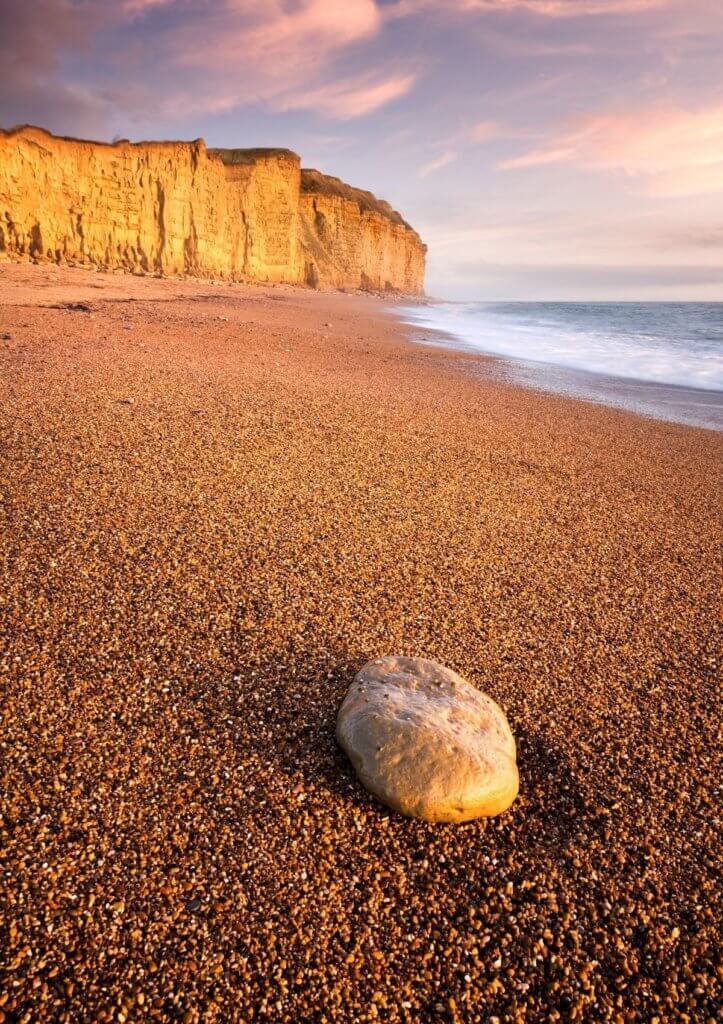 Visitors love the Jurassic Coast because of the picturesque rugged coastlines, beautiful beaches, and dramatic rock formations. That's the reason the Jurassic Coast is one of England's UNESCO World Heritage Site!
If you're interested in archaeology, you'll love the multiple fossils around the coast. You can see excellent seaside towns where you can stop off for a beer and some fish and chips! These towns include Dorchester, Golden Gap, Lyme Regis, Beer, Sidmouth, Seaton, and Charmouth. There is an incredible 185 million years of world history from this coastline, so it's the perfect place for someone who's fascinated by British history.
You can check out these wonderful Devon seaside towns as you crawl the Jurassic Coast, too.
5. Day trip to Dawlish Warren from Exeter
Dawlish Warren has traditional amusement arcades, and a wildlife beach perfect for enthusiasts. Dawlish Warren hosts various carnivals and festivals all year long, making it a perfect Devon attraction.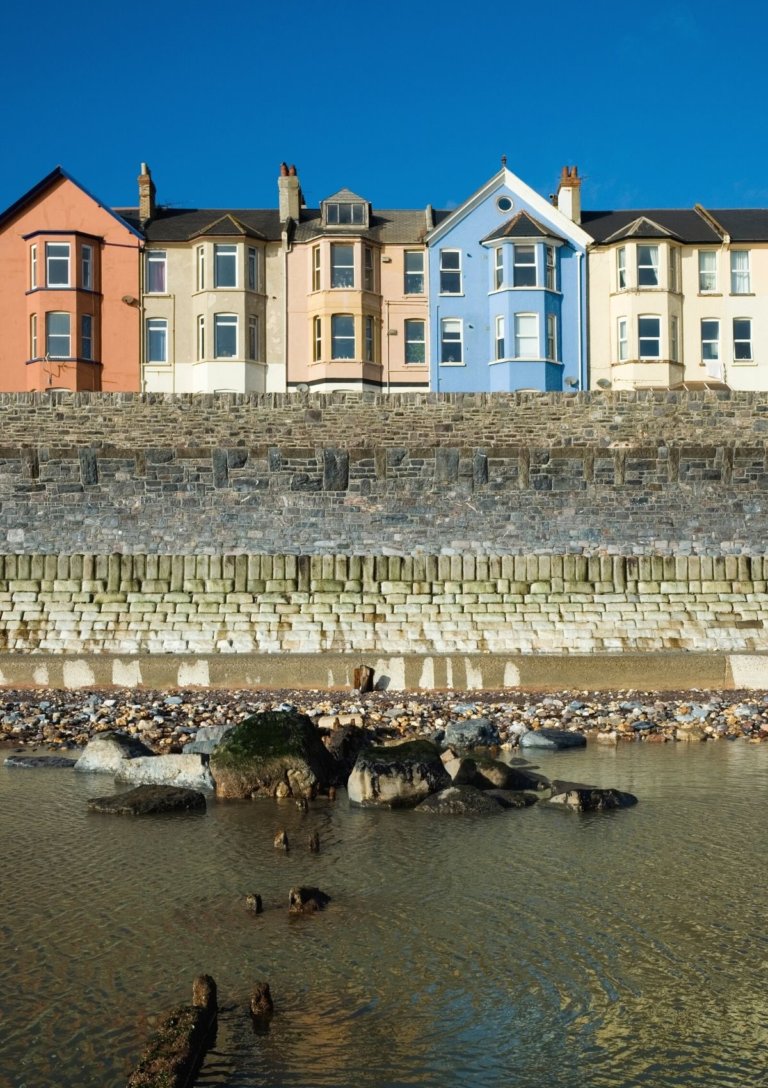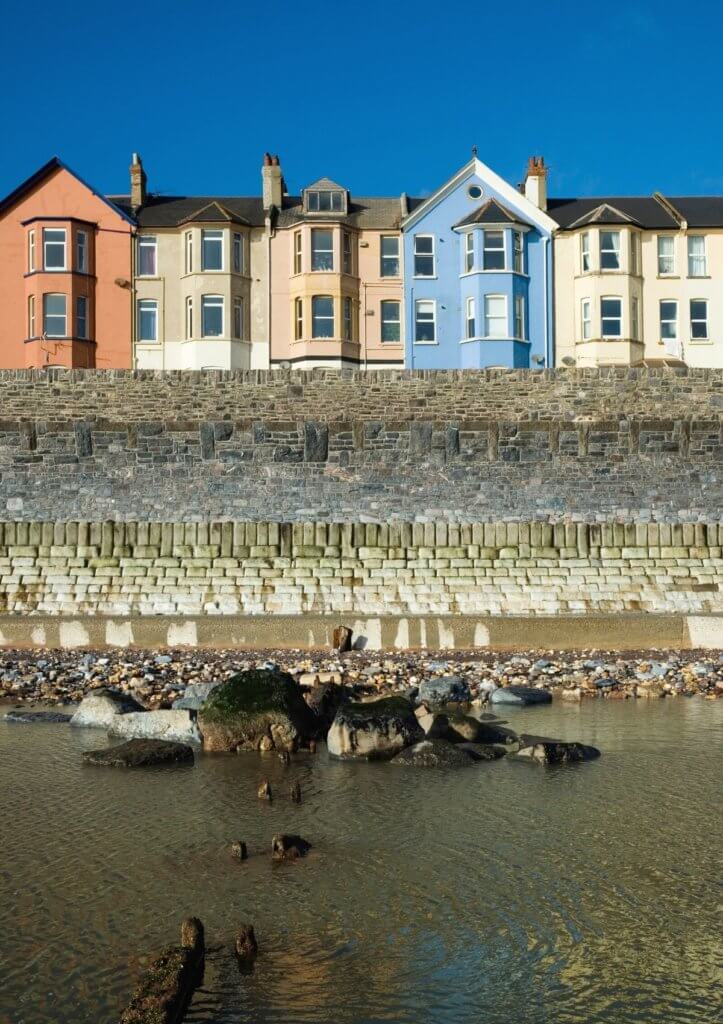 In the evening wander over to Dawlish and go to the Shaftesbury Theatre to watch the am dram. Shaftesbury Theatre has performed six astounding shows throughout the year, for the last 50 years.
If not the shows, they also do movie nights showing various movies for a perfect night out with your loved ones.
Take the train to Dawlish from Exeter for one of the most scenic rail journeys in England!
6. Day trip to Torquay from Exeter
The Torquay Museum portrays the local history of the early inhabitants. Visit to get more background on the Torquay you see today. And once you've taken in the history, you can move to the present and enjoy some of the many things to do in Torquay.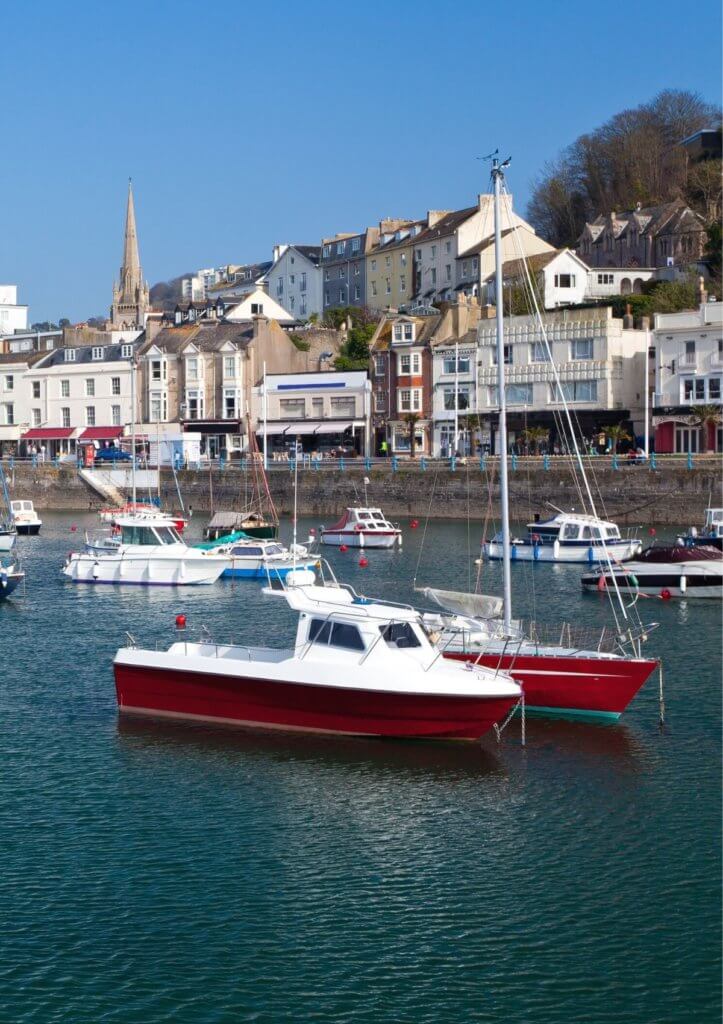 As part of the English Riviera, you can enjoy the marine life and vehicles here. But there are also some great restaurants, bars and cafes on Torquay Quay and Marina too.
7. Day trip to Bristol from Exeter
Ok, bit further from Exeter for a day trip from the others, but if you have the time then Bristol is great.
Bristol is one of the most fantastic days out from Exeter, it only takes around 1 hour and 15 minutes to get there via car. Bristol is famous for its incredible nightlife, architecture, and surrounding natural attractions. One of the best attractions is the Clifton Suspension Bridge, one of the area's most recognisable structures and it offers incredible views from the top. Plus, you can explore the bridge 24 hours per day, 7 days per week.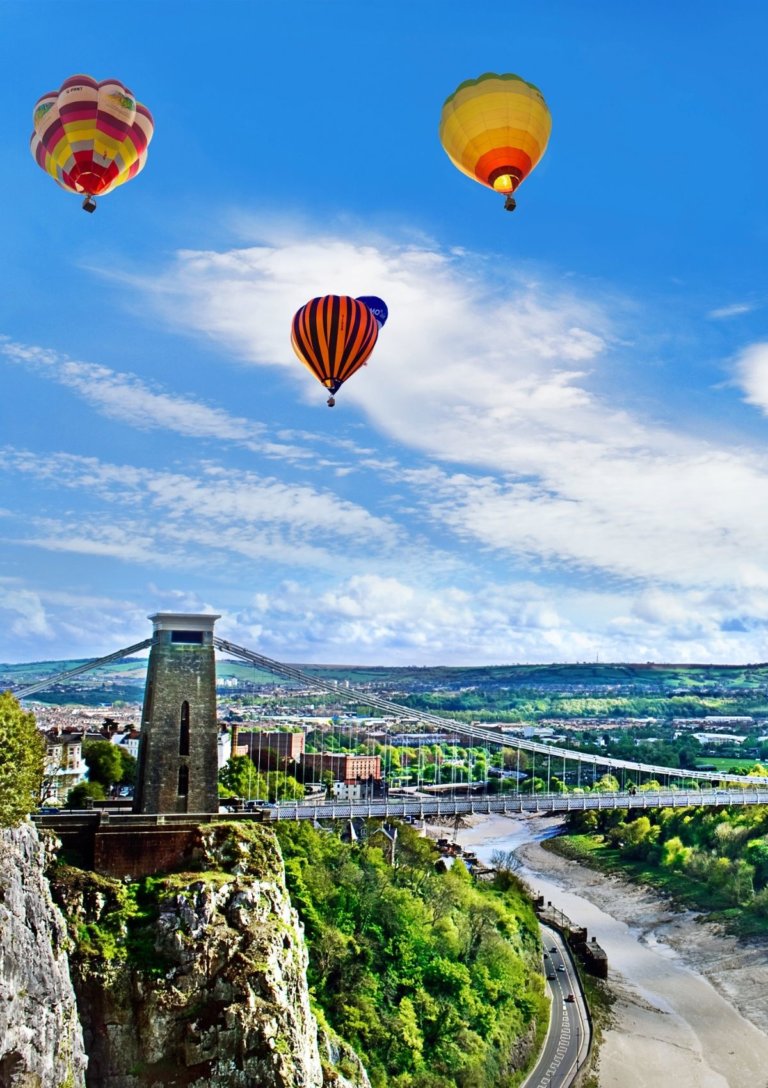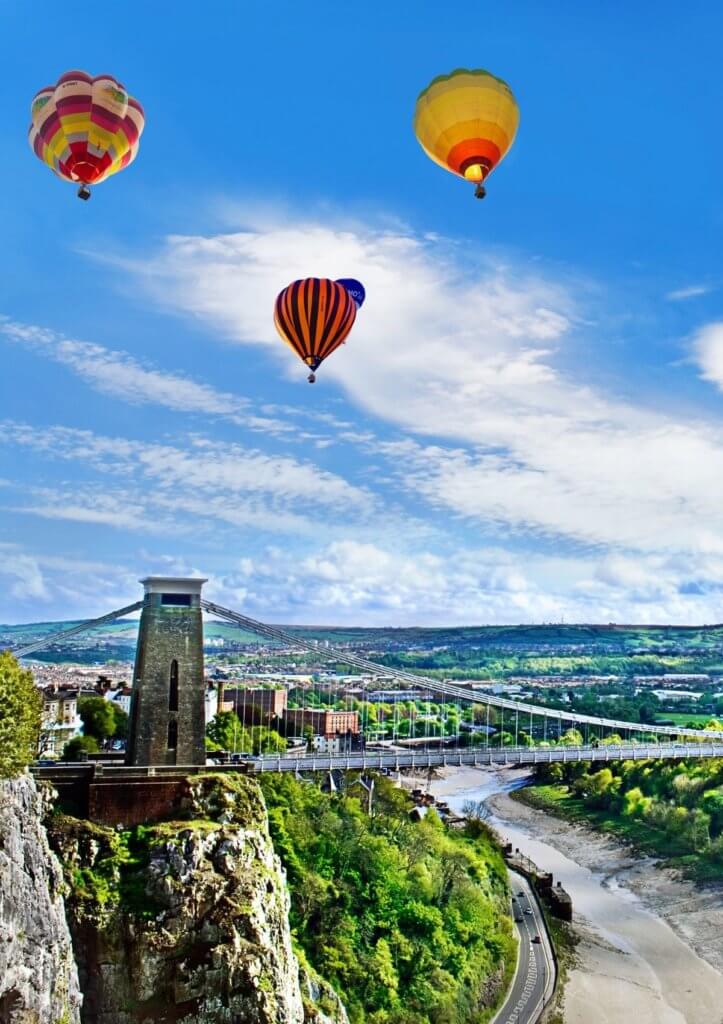 Another popular attraction is the Bristol Zoo Gardens because of the diverse wildlife. Did you know it's the world's 5th oldest zoo? And you can expect to see over 175 species of animals, many of which have been rescued from extinction! Ever since the English Zoo opened in 1836, the zoo has welcomed a massive 90 million visitors and it has played a huge role in Bristol's culture ever since.
Furthermore, Bristol is home to some of Britain's most distinguished art collections. A popular attraction is the Bristol Museum and Art Gallery, where visitors find dinosaur exhibits and art collections from all over the globe. There is a very popular exhibit of Chinese glass, one of the biggest collections outside of Asia.
READ MORE: The Prettiest Villages in Devon
8. Top paddleboarding spots in Devon
How about checking out some of these top paddleboarding spots in Devon for a day out from Exeter?
Day trips from Exeter
Of course, this isn't an extensive list of day trips from Exeter, but the best to get you thinking about your days out in Devon. When you're exploring England, it's a great idea to base yourself in one place and do day trips from there. That way you don't have the hassle of checking in and out, and the disruption of packing up and getting your stuff out again. Exeter is a great city for day trips, as you can see!
---
Quick list of Exeter day trips
1. Day trip to Plymouth from Exeter
2. Day trip to Dartmoor National Park from Exeter
3. Day trip to Cornwall from Exeter
4. Day Trip to the Jurassic Coast from Exeter
5. Day trip to Dawlish Warren from Exeter
6. Day trip to Torquay from Exeter
7. Day trip to Bristol from Exeter
8. Day trip paddleboarding near Exeter
---
---