As one of England's unique port cities, there are plenty of great things to do as a day trip from Southampton. From forests, to car museums, to castles, water parks and beaches – all these day trips from Southampton are within an hour of the city.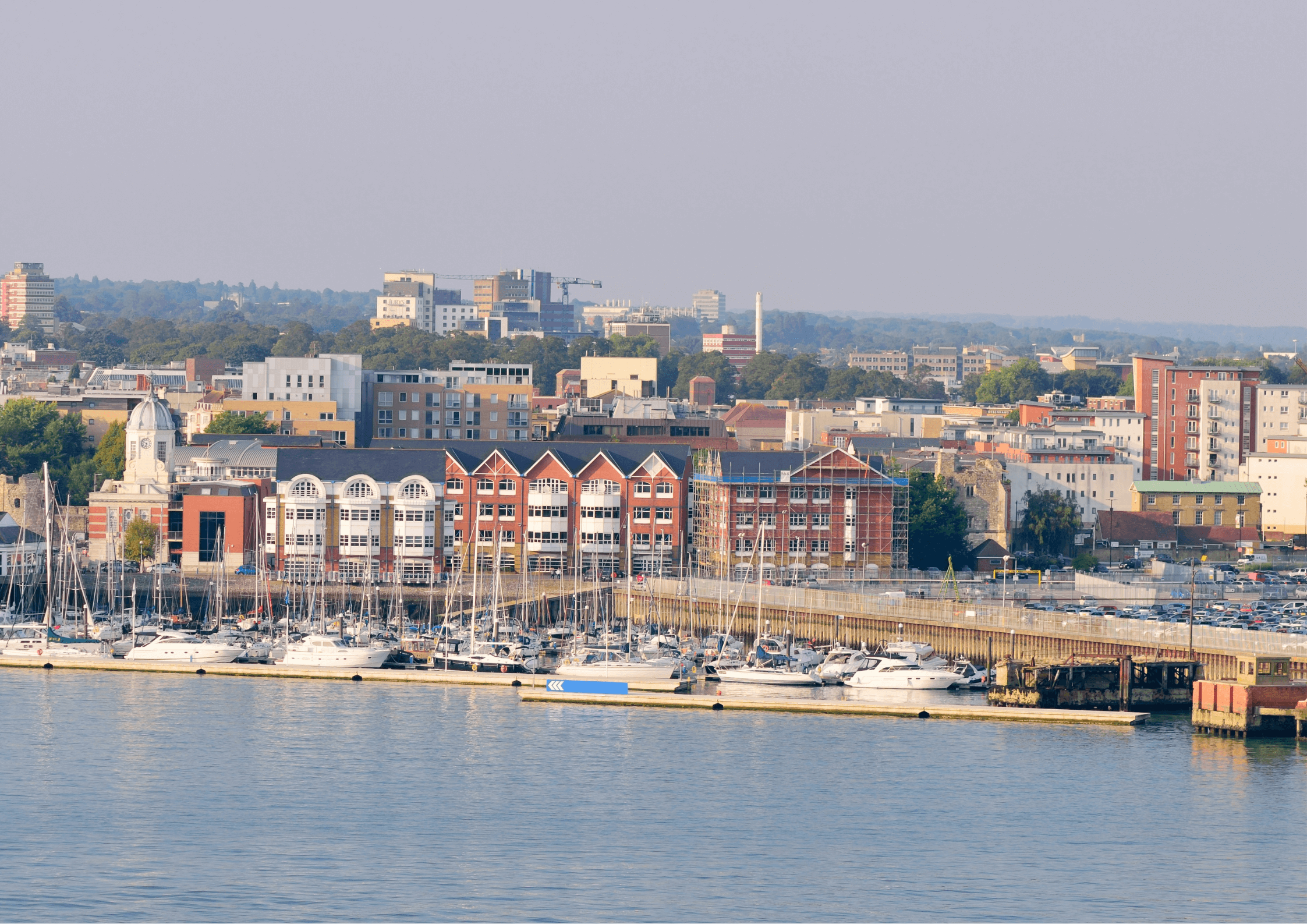 From its bustling waterfront to the wide open spaces of the New Forest National Park, Southampton is a hit in Hampshire. Its history-packed town centre will keep you occupied for hours – here are some great things to do in Southampton while you're there.
If you're in the mood for a day trip there are also plenty of wonderful destinations nearby just waiting to be discovered, from some just down the road, to others just across the water (yes, you can take a day trip to the Isle of Wight from Southampton!). Here are some of our favourite day trips from Southampton.
1. See vintage vehicles at the National Motor Museum, Beaulieu
Beaulieu is just down the road (around half an hour from Southampton by car) and boasts an impressive collection of vintage cars and motorcycles that are fascinating whether you're a car-enthusiast or not. The National Motor Museum at Beaulieu is home to around 300 vehicles, with the oldest from 1875. It's history on wheels, and sure to excite both young and old.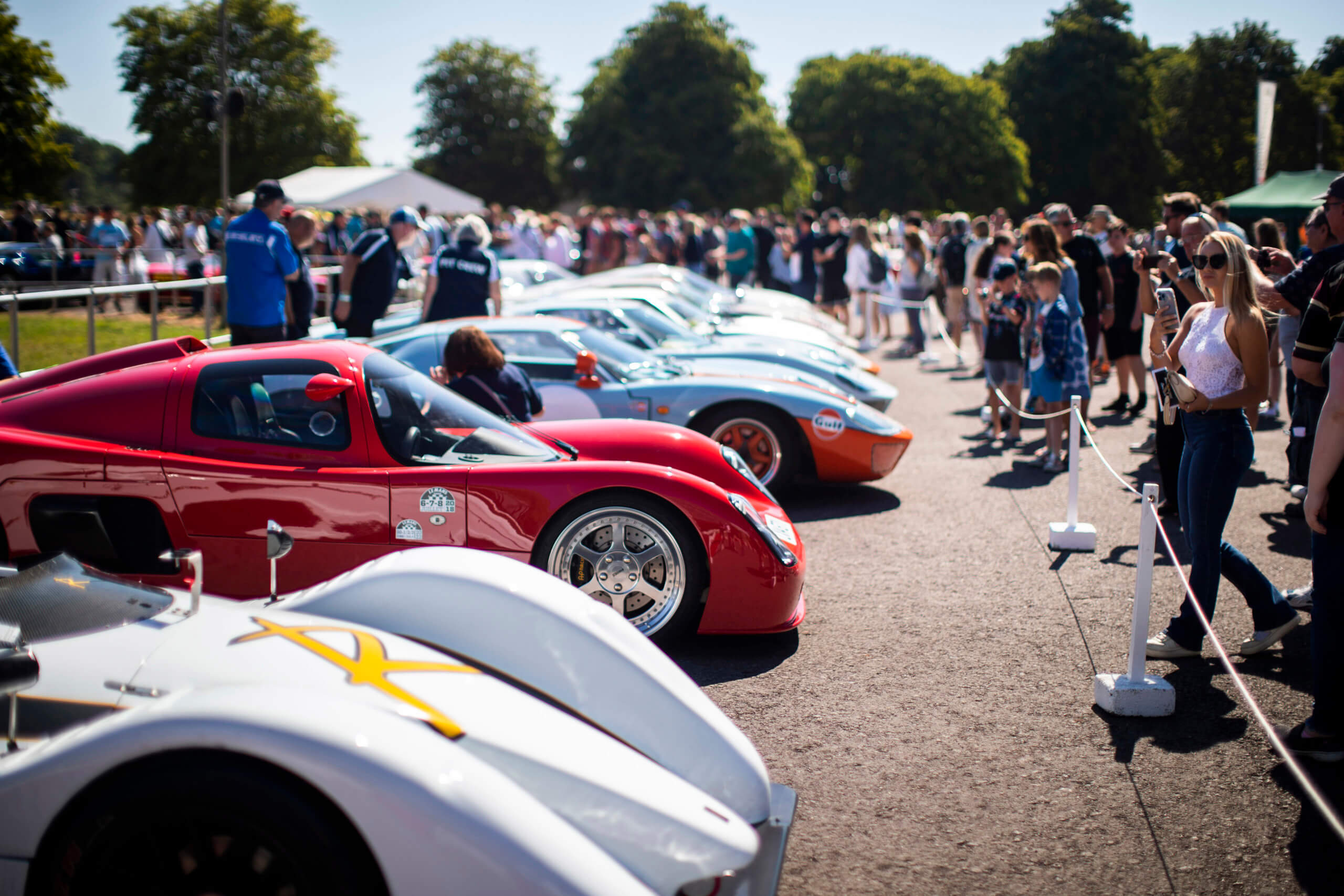 The vehicles on display include everything from classic cars to motorbikes, commercial vehicles and military machines. If you want to see some iconic British classics like James Bond's Aston Martin DB5 and other automobiles of film and TV fame, then check out their special indoor displays.
You can also take a guided tour around the museum if you want to learn more about each vehicle or simply see it from another angle. If you're interested in how things work, then visit their workshop where you can watch mechanics working on different models every day. Your museum ticket also gets you access to the Palace House, the Little Beaulieu adventure playground, and much more, so it's a great day out for the family.
2. Take the ferry to the Isle of Wight
Did you know you can take a day trip to the Isle of Wight from Southampton?
The Red Funnel ferry takes roughly 55 minutes to an hour to get to the island, where you'll discover everything from beaches to cosy pubs to woodland walks. There are so many great days out on the Isle of Wight no matter your preference or the time of year.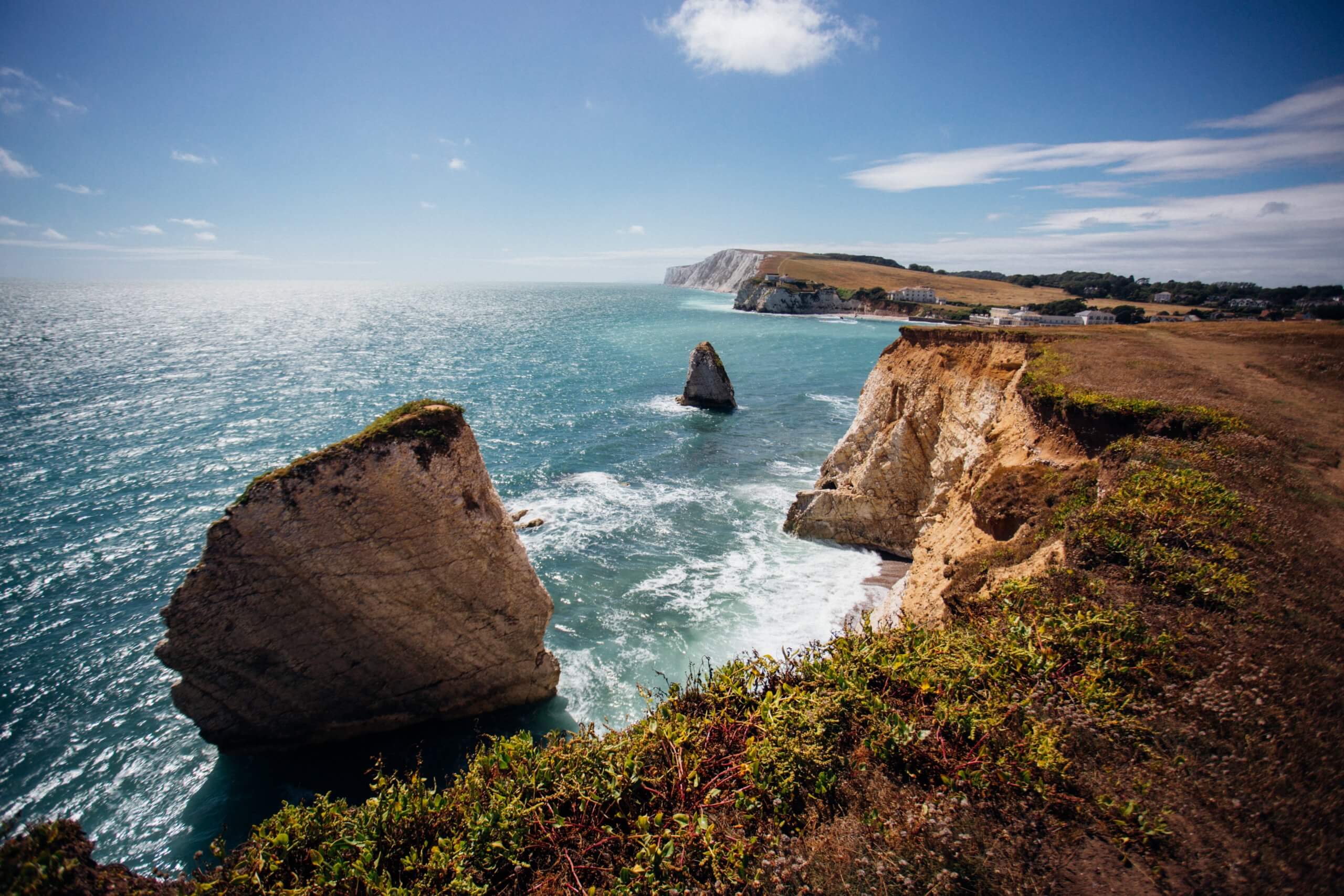 You can take your car or go as a foot passenger, as there's tonnes to do even on foot. When you make the crossing, you'll be able to visit the stunning beaches of Sandown and Ryde (some of the very best beaches in England), and water babies will be able to spend hours on the Isle of Wight doing all sorts of swimming and water sports.
Before you leave, check out the famous Mermaid Gin Distillery. The bottle is worthy of display in your cabinet so don't forget to bring a souvenir back to Southampton from your day trip.
READ MORE: The Best Afternoon Teas in Southampton
3. Explore nearby Salisbury
Less than an hour from Southampton sits Salisbury, a much smaller city, but with plenty to offer. This picturesque city is a wonderful place to just walk around, enjoy the atmosphere, and maybe even shop in the twice-weekly market that's on throughout the year – if you're visiting around the festive season, their Christmas markets are the stuff of legend!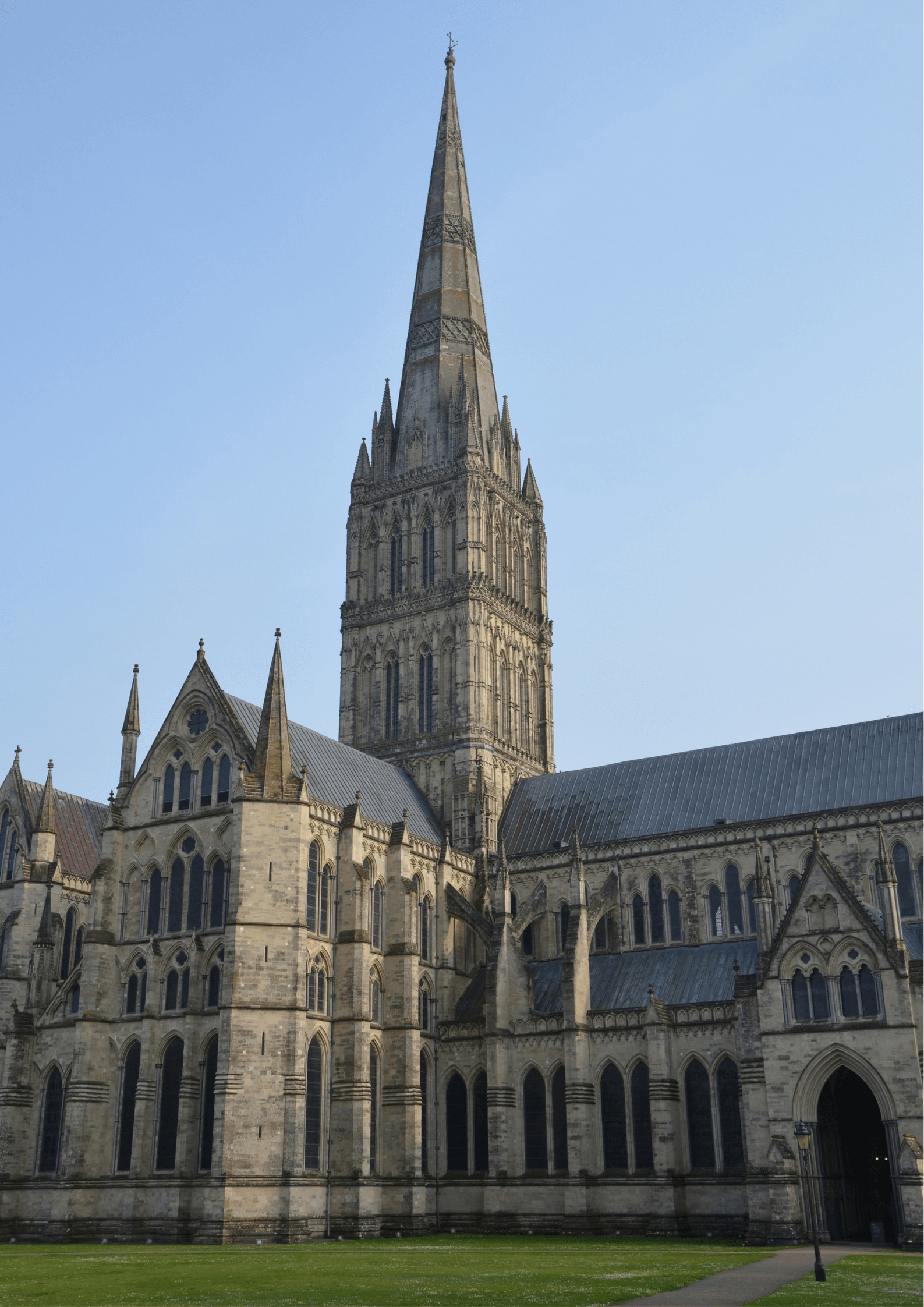 Salisbury Cathedral is hard to miss. It dates back over 900 years and was built on what was once a pagan site. This cathedral is considered to be one of England's finest examples of Early English Gothic architecture and features some amazing gargoyles. Don't forget your camera for this one! It features on our list of the 10 most beautiful churches in England.
Salisbury's claim to fame has to be its proximity to world-renowned Stonehenge, a prehistoric monument believed to date back to 3100 BC. It's around 20 minutes drive from Salisbury so well worth a visit to add some architectural wonder to your day trip from Southampton. Take their guided tour, or just walk around the site with the family discussing all the possible reasons why it was build in the first place – you'll never be short of conversation here.
A trip to Salisbury wouldn't be complete without visiting The Bear Inn which serves up classic British pub grub as well as some delicious homemade desserts. There are lots of other great local pubs, restaurants and bars in this small city so don't jump into the first one you see, take a walk around and explore.
It's easy to fill a day in Salisbury, with all the unique sights of the city plus kids play areas, mini-museums, and escape rooms dotted around so you'll never run out of things to do. Add Salisbury to your list of great day trips from Southampton.
4. Take a Hythe Ferry
Many visitors to Hythe are lured by its traditional red and white checkered boats known as wherries. Wherries have long been an iconic symbol of Hythe and their distinctive design was popularised in a famous Tenniel illustration for Lewis Carroll's Alice in Wonderland.
Today you can still catch a ride on one of these charming vessels which ply their trade between Hythe Quay and Southampton Water.
For those who prefer more modern methods of transport, there is also a ferry service available from Hythe to Southampton every 30 minutes throughout most of the day. This will take you directly from central Southampton to Hythe, where you can stroll along the Victorian promenade.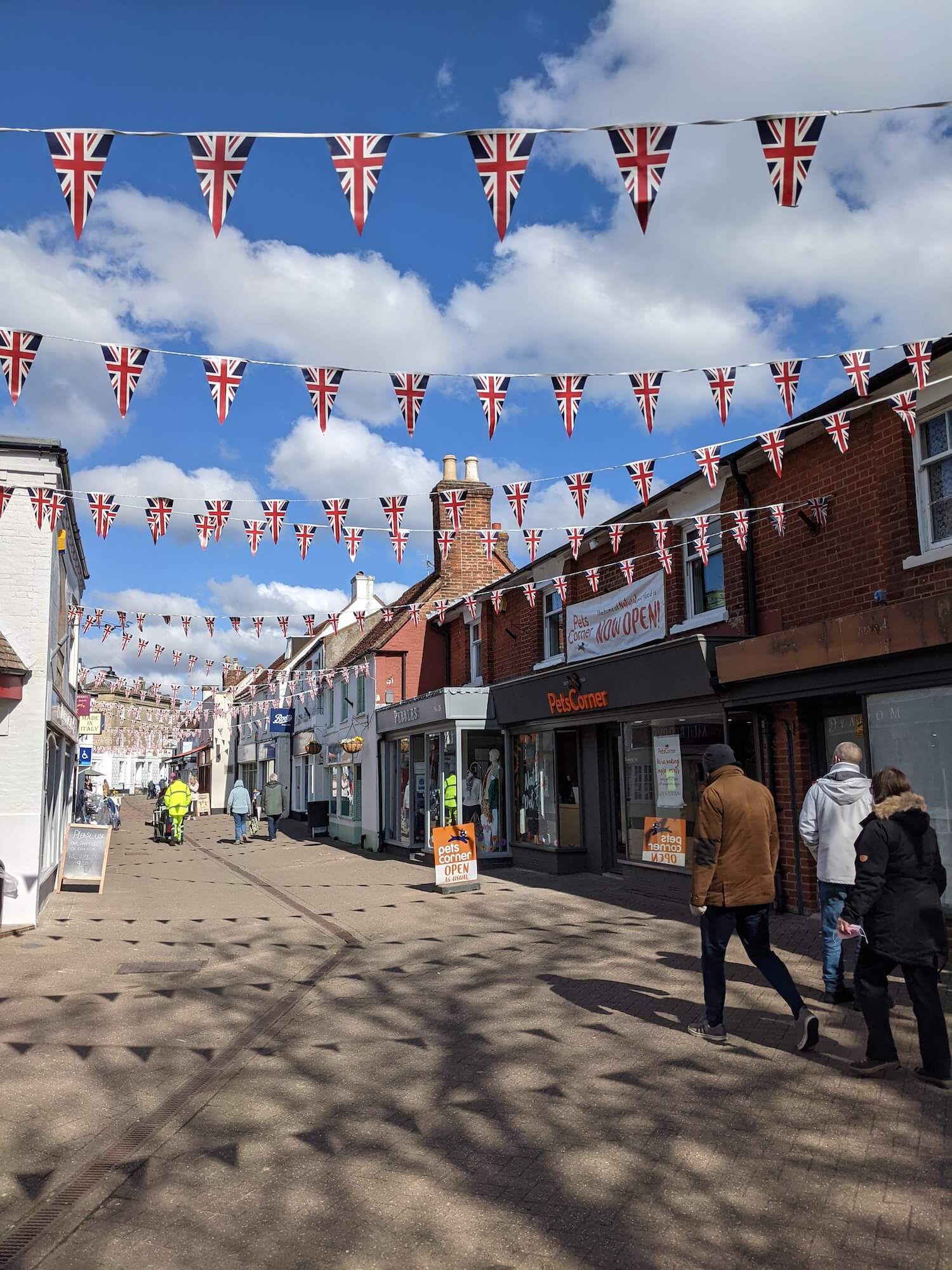 Hythe has plentiful shopping, outdoor activities including sailing and windsurfing, and a long beachfront with fantastic views of the English Channel. You'll find other coastal activities here, but Southampton to Hythe by ferry really is a lovely day out.
5. Drive to Netley Abbey
Netley Abbey claims to be 'the most complete surviving abbey built by the Cistercian monks in southern England', and is a popular historic Hampshire attraction.
Founded in 1238, the abbey was originally established for a colony of monks from Beaulieu Abbey, and notable points in its history include Henry VIII ending monastic life at Netley Abbey in 1536, Sir William Paulet (the 1st Marquess of Winchester) transforming the abbey into his private Tudor mansion, and even Jane Austen visiting to find inspiration for her novel Northanger Abbey.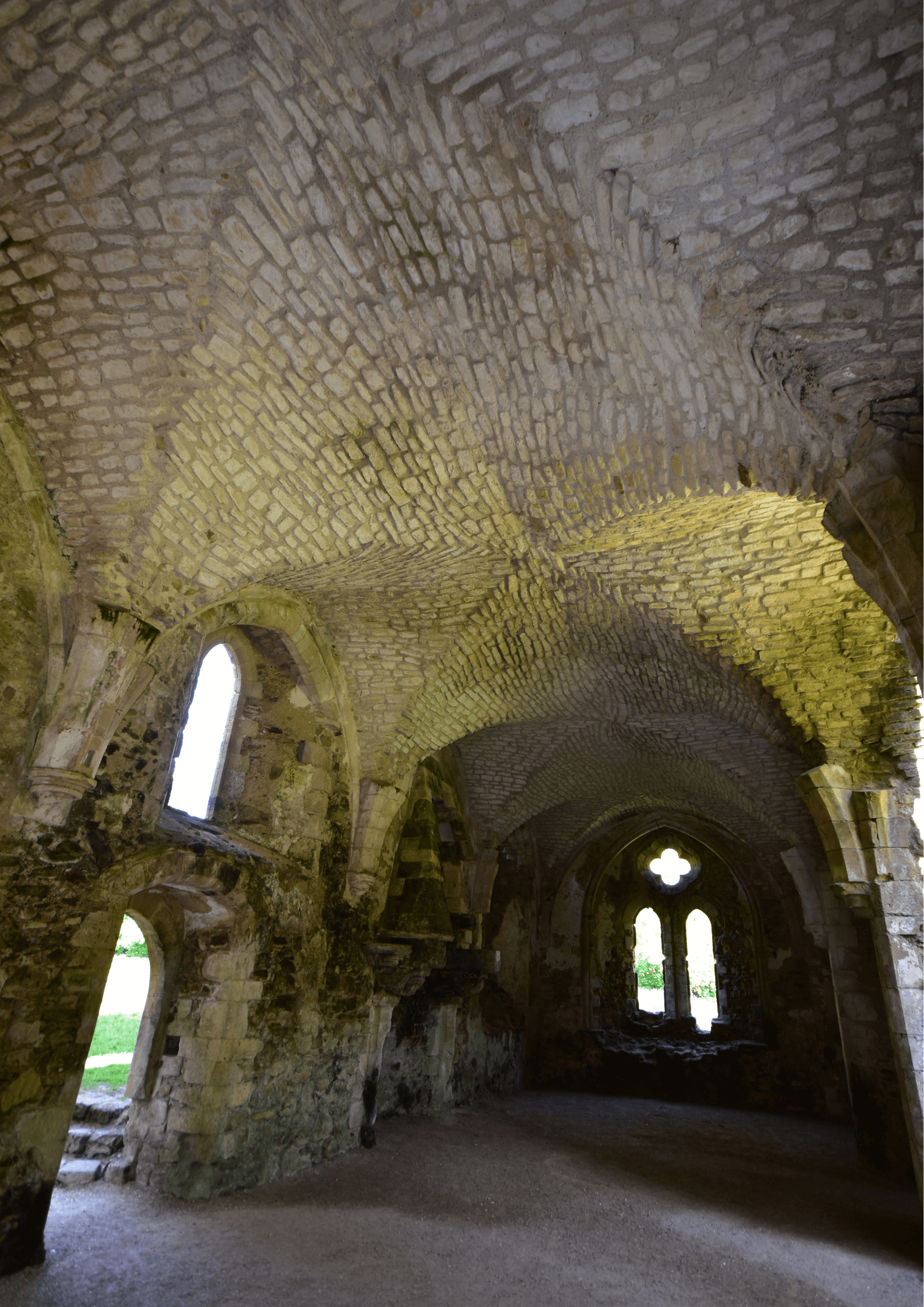 Today, it is one of Hampshire's most prominent cultural sites and a must-see for anyone exploring around Southampton. The abbey was also a popular destination for pilgrims who traveled to St. Thomas Becket's shrine at Canterbury Cathedral. In fact, many of these travellers found their way to Netley Abbey via Southampton Water, which connects both cities today.
6. Take a day trip to Winchester
Winchester is Southampton's friendly neighbour to the north, and being only 30 minutes away by car, it's a great choice for a day trip.
Simply walking around, you'll see why this small city is worth the journey. From its historic gems to its hidden waterways, plus you certainly won't miss Winchester Cathedral. Founded in 1079, the cathedral features an array of architectural styles to marvel at. If it's a nice day and you'd like to do some hillwalking around Winchester, you'll even see the cathedral from the surrounding hills. Pack a sandwich and don your walking boots for a great view.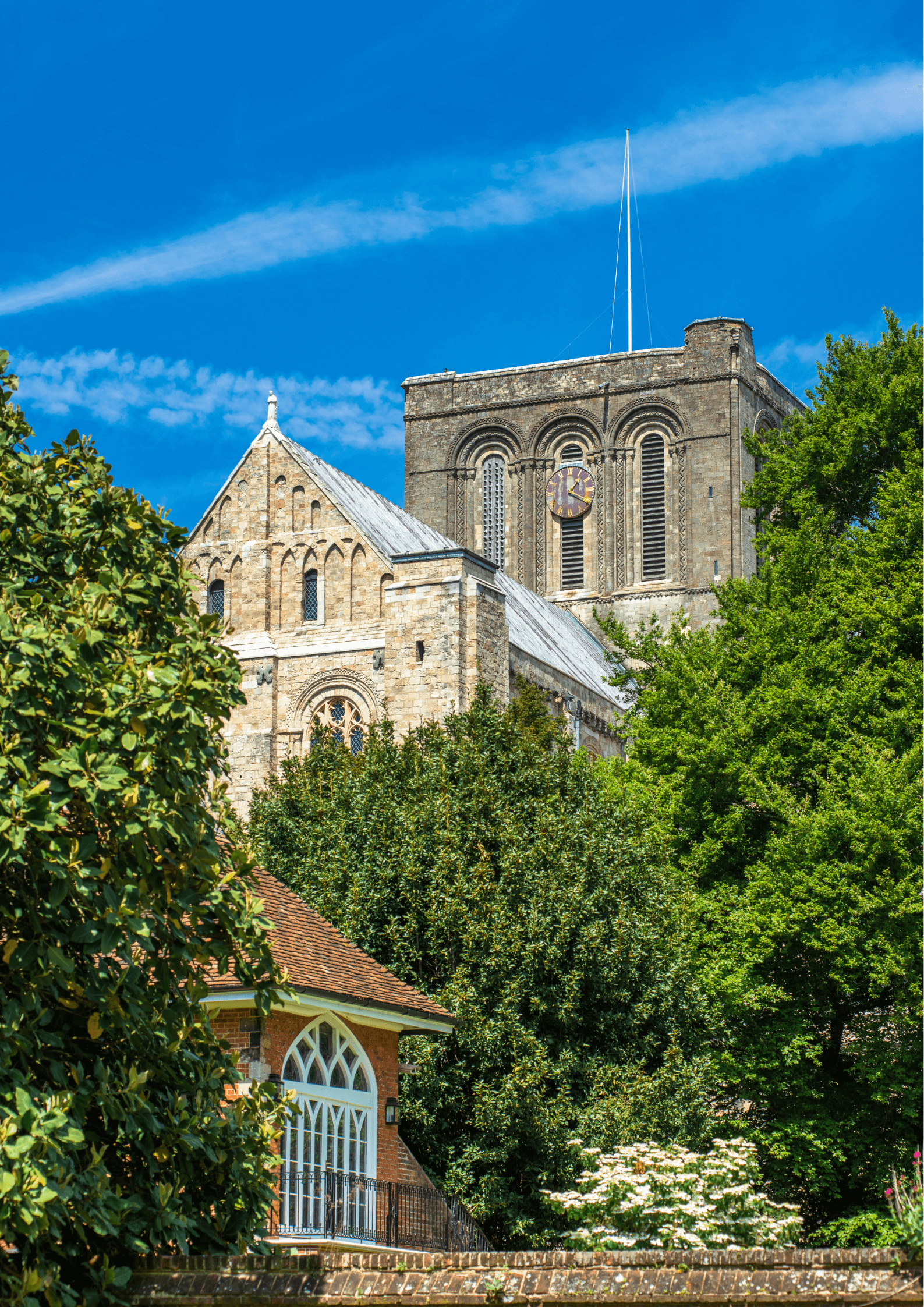 Don't miss the 13th century Great Hall on your day out in Winchester, as inside you'll find a well-known symbol of medieval mythology; King Arthur's Round Table. It's not the real circular table from the legend, but it is a medieval recreation dating back to the 13th-century, so history buffs are sure to love this.
If you can fit in another 25 minute journey outside of Winchester, Jane Austen's cottage in the village of Chawton (near Alton in Hampshire) is well worth a visit. It's the place where the famous English writer penned classics such as Pride & Prejudice and Persuasion, so if you're a lover of literature (or a sucker for all things Mr Darcy), this is a great pitstop.
7. Meet the animals at New Forest Wildlife Park
The whole family can discover all sorts of animals in the New Forest Wildlife Park, and even join the park's friendly keepers for regular feeding sessions around the farm. The keepers are happy to answer any questions about the species at the park, so this is a great day-out activity for kids and curious adults.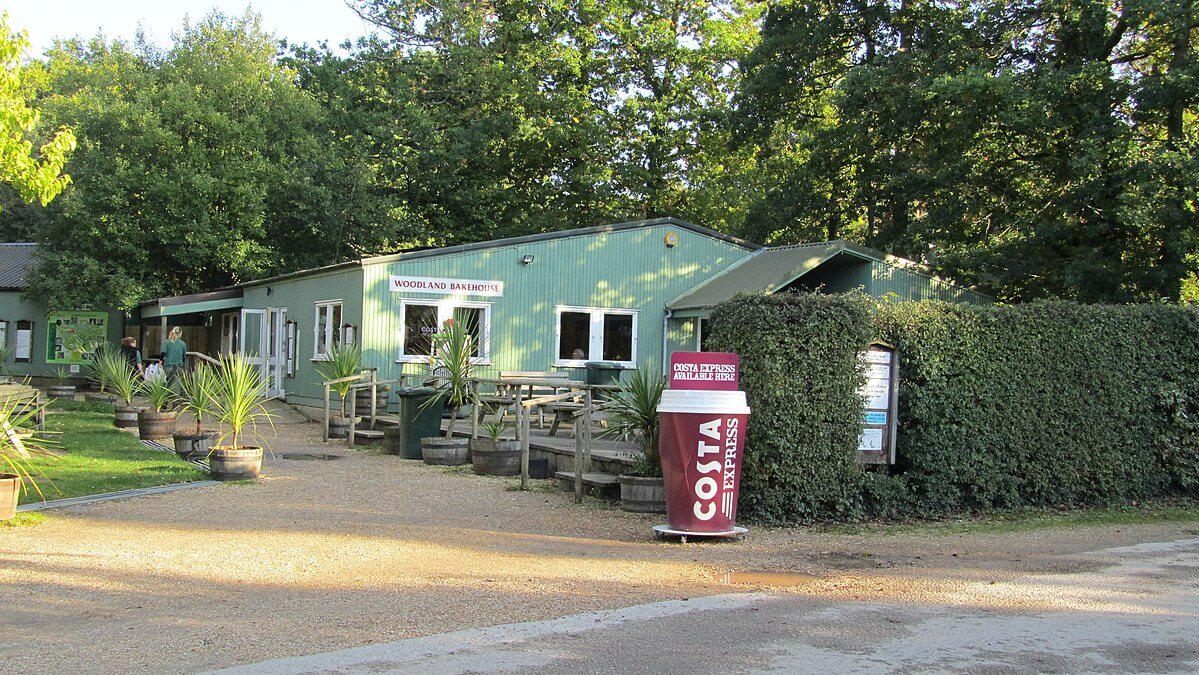 If you fancy being a keeper for the day, New Forest Wildlife Park offers a Keeper Experience for ages 5 and up, so budding keepers (or just interested youngsters) can get up close to the animals and learn more about their day-to-day lives at the park. It's one of the best animal experiences in England.
From otters and hedgehogs to Scottish wildcats and wild boar, there are lots of interesting species to learn about. There's also an adventure playground and gift shop, so lots to do to make memories with the kids.
Aside from animal-spotting, the New Forest has some other great things to do, including some of the prettiest villages you'll find anywhere, and amazing pubs in the New Forest too.
8. Jump in at Lymington Sea Water Baths
Depending on the time of year for your day out (this activity is usually open May to September), Lymington Sea Water Baths is a fun activity that'll have the whole family exhausted by the end!
This 120m inflatable obstacle course features swings, ladders, slides and balance beams to attempt in the safe knowledge that if you fall off you'll simply splash into the seawater pool below. It's outdoor and unheated, but you'll be having so much fun bouncing around that you won't even notice.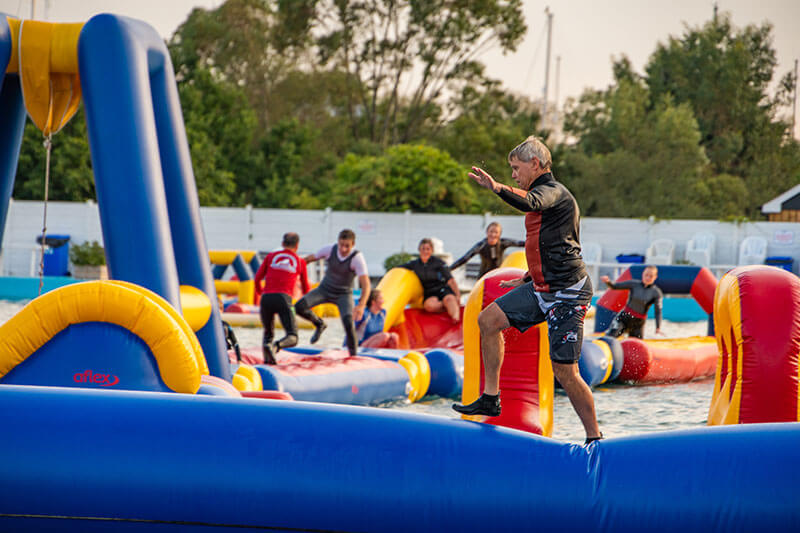 If you don't fancy the inflatables course there's also a section for regular swimming. Fans of stand-up paddle boarding can also rent a board, so there are plenty of options for those who prefer a more relaxed day out instead.
READ MORE: The Best Places to Go Paddleboarding in Hampshire
9. Visit Corfe Castle
Corfe Castle is more like an hour and 15 minutes away from Southampton, but it's still deservedly on this list as a great place for a day out nearby, especially for those keen to discover 1,000 years' worth of history. It's actually one of the best days out in Dorset, so you'll be crossing the border there.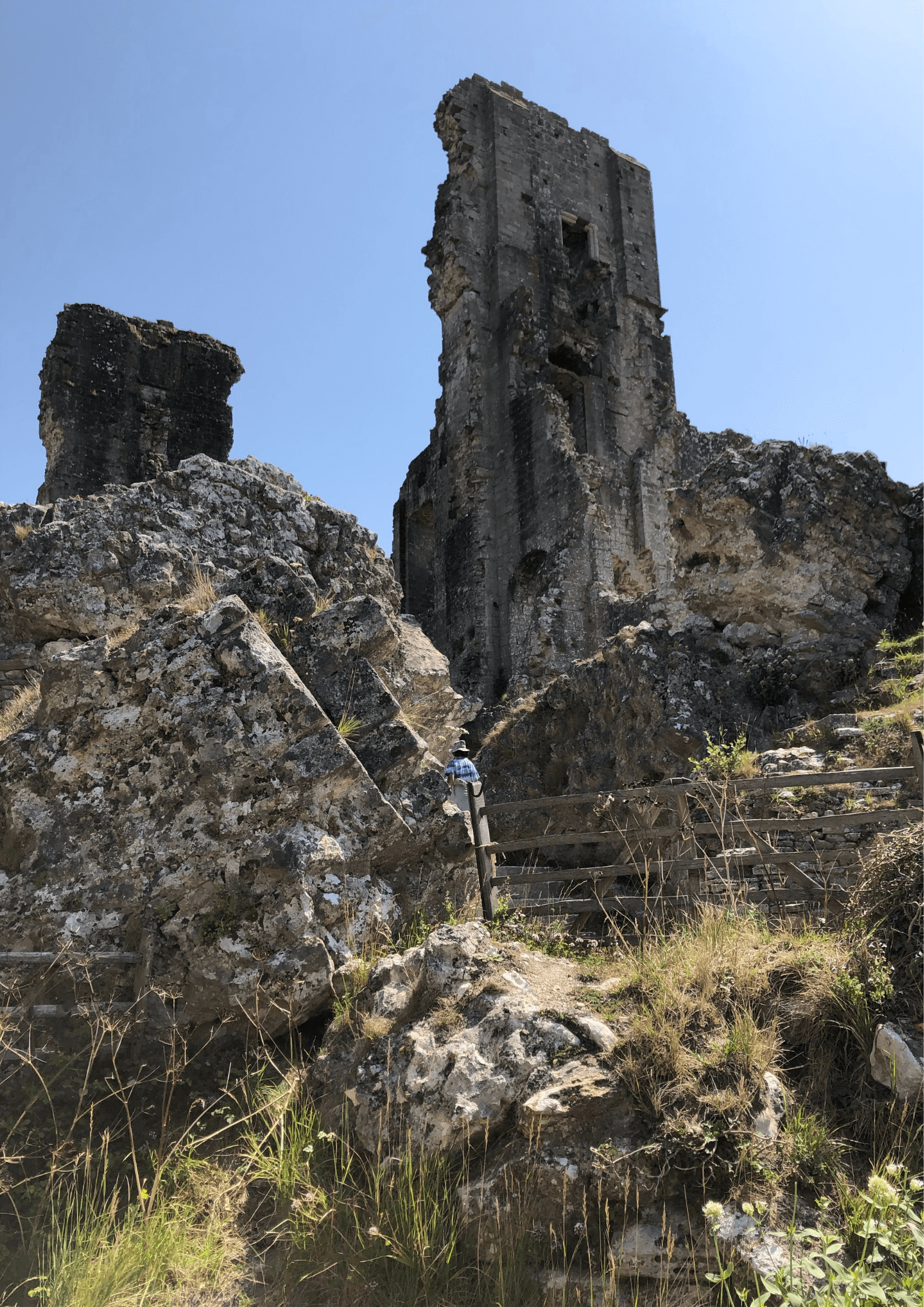 There are tonnes of walks nearby to make the most of your time, but the castle itself is really something. Partially demolished in 1646 by the Parliamentarians, this stunning survivor of the English Civil War can be viewed either with an interactive audio guide or on its own – either way, it's fascinating.
Climb the ruins to see the hidden spots, fallen walls, and views over Purbeck. Discover the castle's past as a royal palace, a fortress, and even a family home. Wrap up warm if you're visiting in the winter months (the ruin walls are amazing, but don't give much protection from the elements!) and be prepared to take lots of dramatic photographs.
10. Head to Portsmouth for the day
Travelling from Southampton to Portsmouth is easy and quick, just 30 minutes by car. While it shares some characteristics with Southampton, it has lots of very unique activities.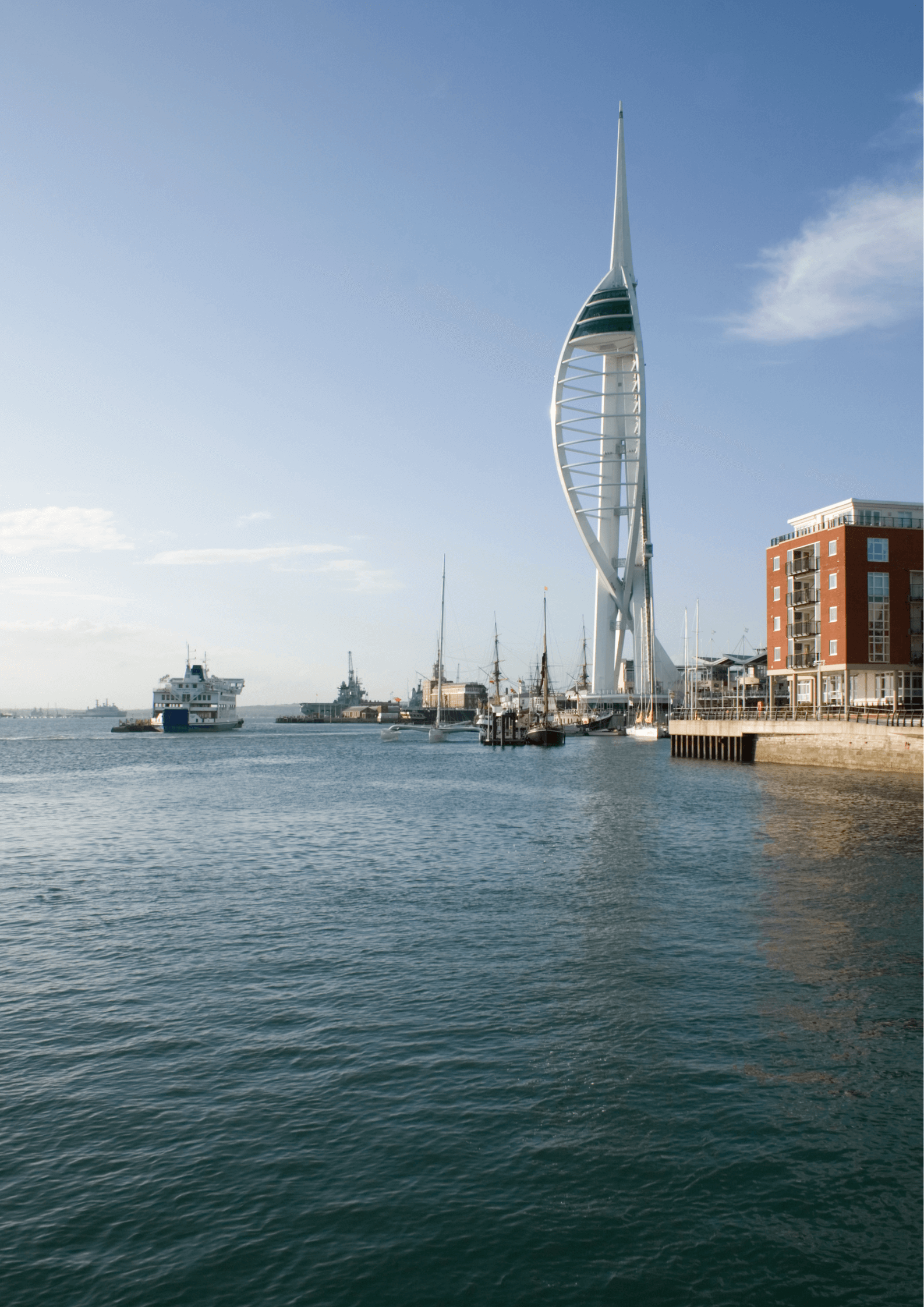 The Spinnaker Tower can be seen for miles around, and is a landmark you'd notice on any Portsmouth postcard. Head to the top for epic views, and maybe even book their 'High Tea in the Clouds' experience. If you're more of an adrenaline-junkie, you can abseil down 100m of the tower (no, really!) for a unique and heart-thumping view. If you're just into the views, you can book tickets to go up the Spinnaker Tower through LoveToVisit, here. Finish with some shopping and lunch at Gunwharf Quays just below the tower.
Old Portsmouth is picturesque for a wander around little photo-worthy streets, and the Mary Rose Museum in Portsmouth's Historic Dockyard is a must-see for maritime enthusiasts – it was Henry VIII's favourite ship, so there's lots to see and learn about in this museum. Plus, the Charles Dickens' Birthplace Museum (once home of one of Britain's best-loved writers) is interesting for fans of the classic novelist. You're sure to find more than a few things to do in Portsmouth before heading back to Southampton on your day trip.
If you have the time, there's lots to do in Southsea in Portsmouth too. It's like the cool, coffee shop loving, arty place to be within the city. Check it out!
Best day trips from Southampton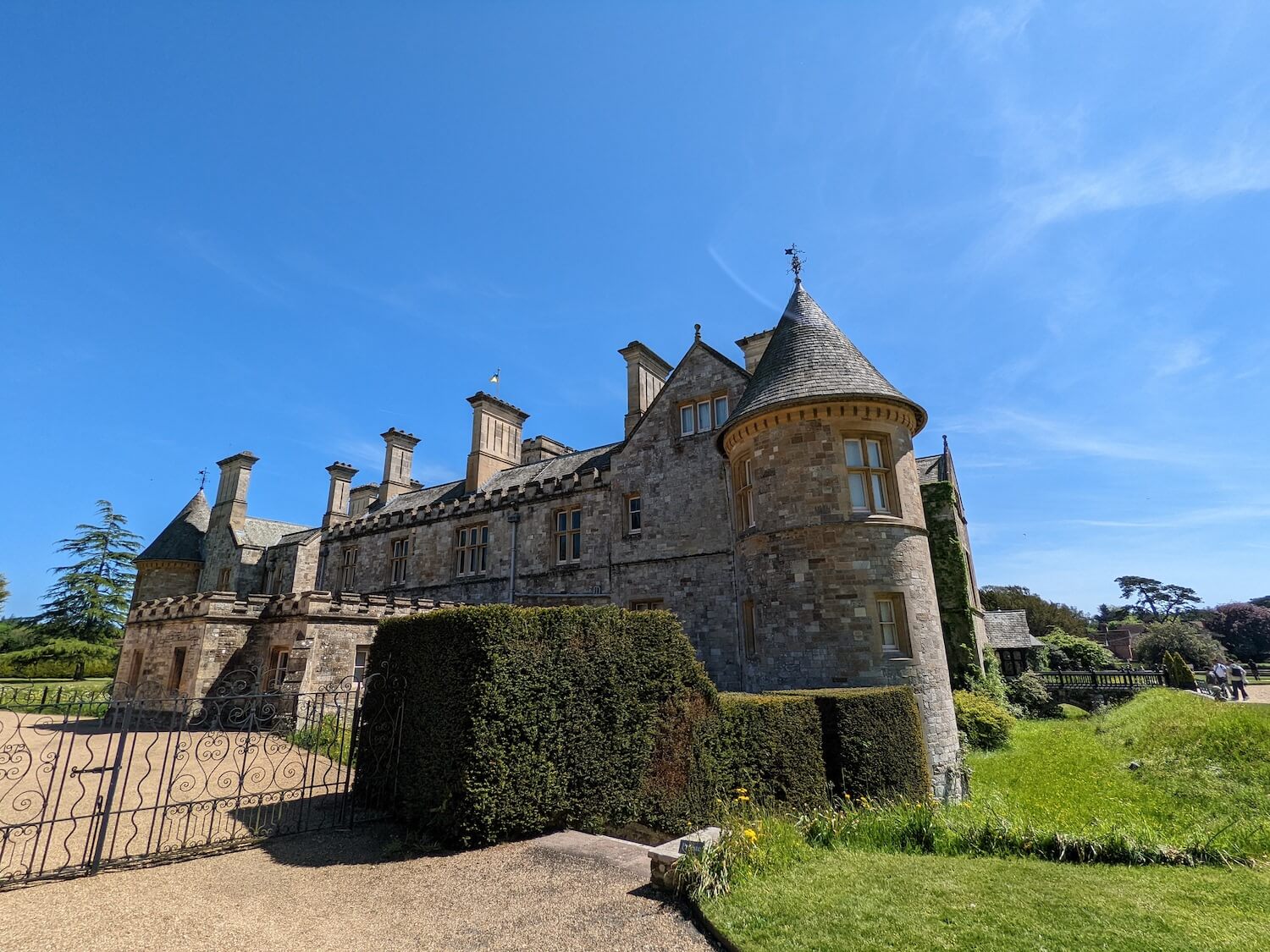 Southampton is a favourite city for so many people in the south east. However, it's always fun to explore neighbouring areas and discover new activities, places and historic sights nearby. These day trips are some of the very best, but if you have another you think should be on our list, let us know in the comments below.
Quicklist: 10 Best Day Trips from Southampton
See vintage vehicles at the National Motor Museam, Beaulieu
Take the ferry to the Isle of Wight
Explore nearby Salisbury
Take a Hythe Ferry
Drive to Netley Abbey
Take a day trip to Winchester
Meet the animals at New Forest Wildlife Park
Jump in at Lymington Sea Water Baths
Visit Corfe Castle
Head to Portsmouth for the day
---