Wondering what to do on your big day out in Worcester? We've asked local expert Eleanor Wadley to reveal the hot spots and best things to do in Worcester for a day of entertainment…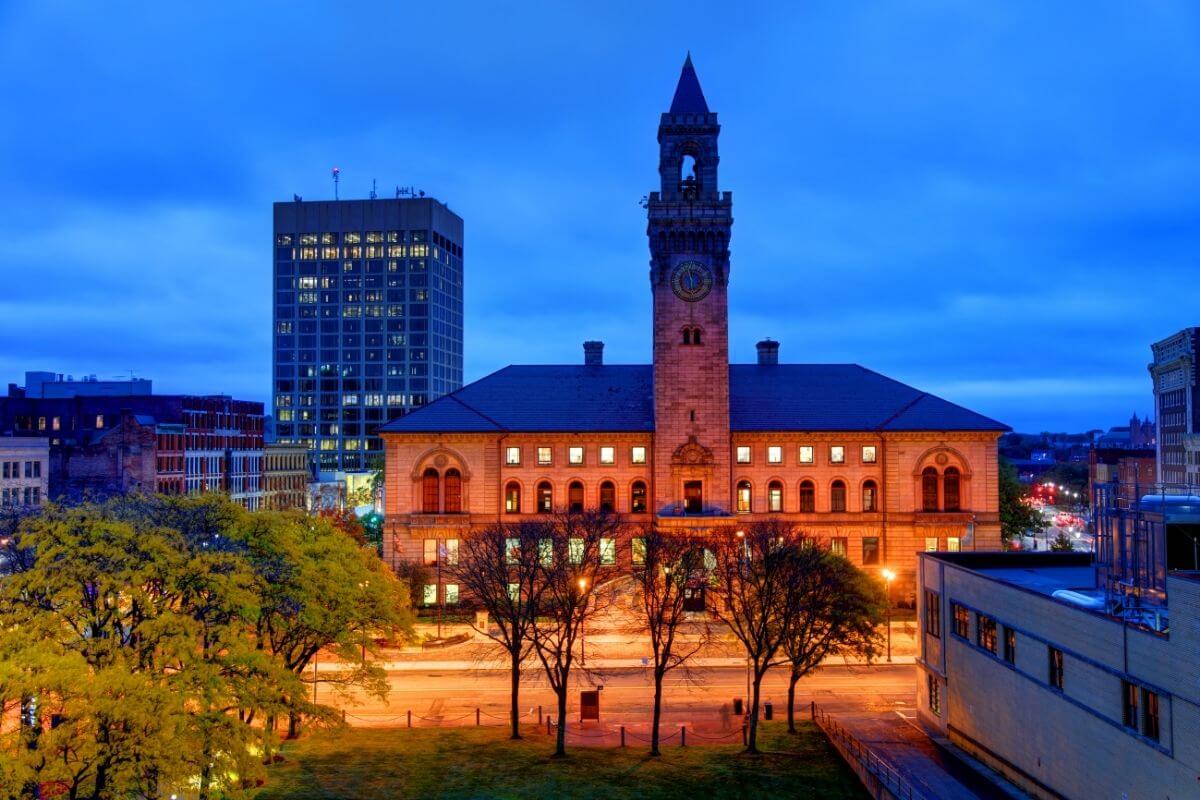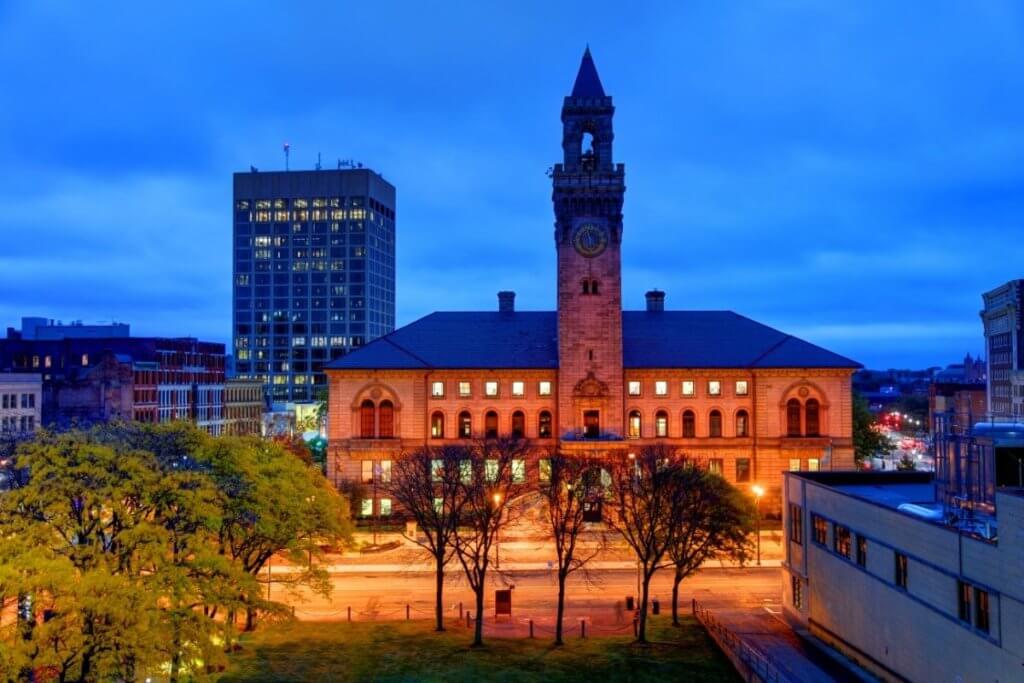 A day out in the city of Worcester is unlike any other! From its Tudor buildings to its impressive cathedral, set upon the banks of the winding river Severn, Worcester has an abundance of things to do and places to see. Worcester is one of the smaller cities in England but the incredible amount of independent, family run and unique businesses make it distinctive from anywhere else in the country.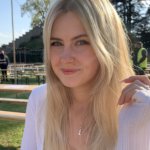 Eleanor Wadley
Local expert
Eleanor Wadley is an avid writer and traveller with the ambition of taking her creativity abroad. After living in both Oxford and Worcester, Eleanor has a move to Lisbon on the horizon and is excited for the next steps in her career.
Breakfast in Worcester
A day out in the historic city of Worcester is going to be busy! I recommend grabbing a big breakfast or brunch to keep you going.
Depending on how you travelled to Worcester, you may find yourself disembarking from Foregate Street Station. When you wander down the station's steps, you'll be at the top of town and near some perfect places to grab a bite to eat.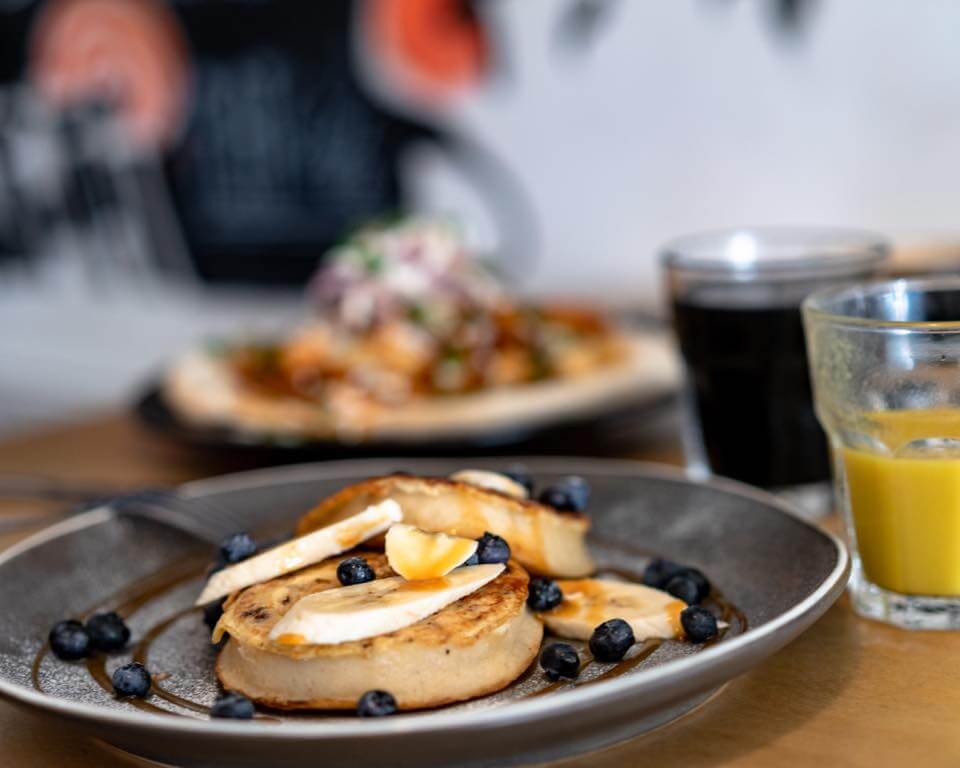 Wayland's Yard is a stones throw away from Foregate Street Station. Inside, you'll find delicious avocado on toast to be washed down with a rich black coffee or a frothy cappuccino. Within Worcester, Waylands is famous for its eggy crumpets (like the classic eggy bread but better!). These are topped with crispy bacon, avocado or even fried chicken and will definitely fuel your day out in Worcester. Wayland's is dog friendly and has beautiful outdoor space if you're lucky enough to visit the city in the sun.


A little further along the street, heading away the station and towards the river, you'll find Black and White. Don't be fooled by the perceived busy interior, they have an abundance of seating downstairs too. The brunch here is delicious and very reasonable, a perfect start to your Worcester day trip.
A crowd favourite is definitely Goodroots. Tucked just off of the river Severn, this café serves some of the tastiest brunch in the city. From freshly baked almond croissants to stacks of waffles, there's a lot of delicious choice.
Best things to do in Worcester
Undoubtedly, when visiting the city for the first time, you have to see Worcester's impressive cathedral. The stained glass windows and high, decorative ceilings are awe inspiring while the crypt offers a different perspective into the building's history.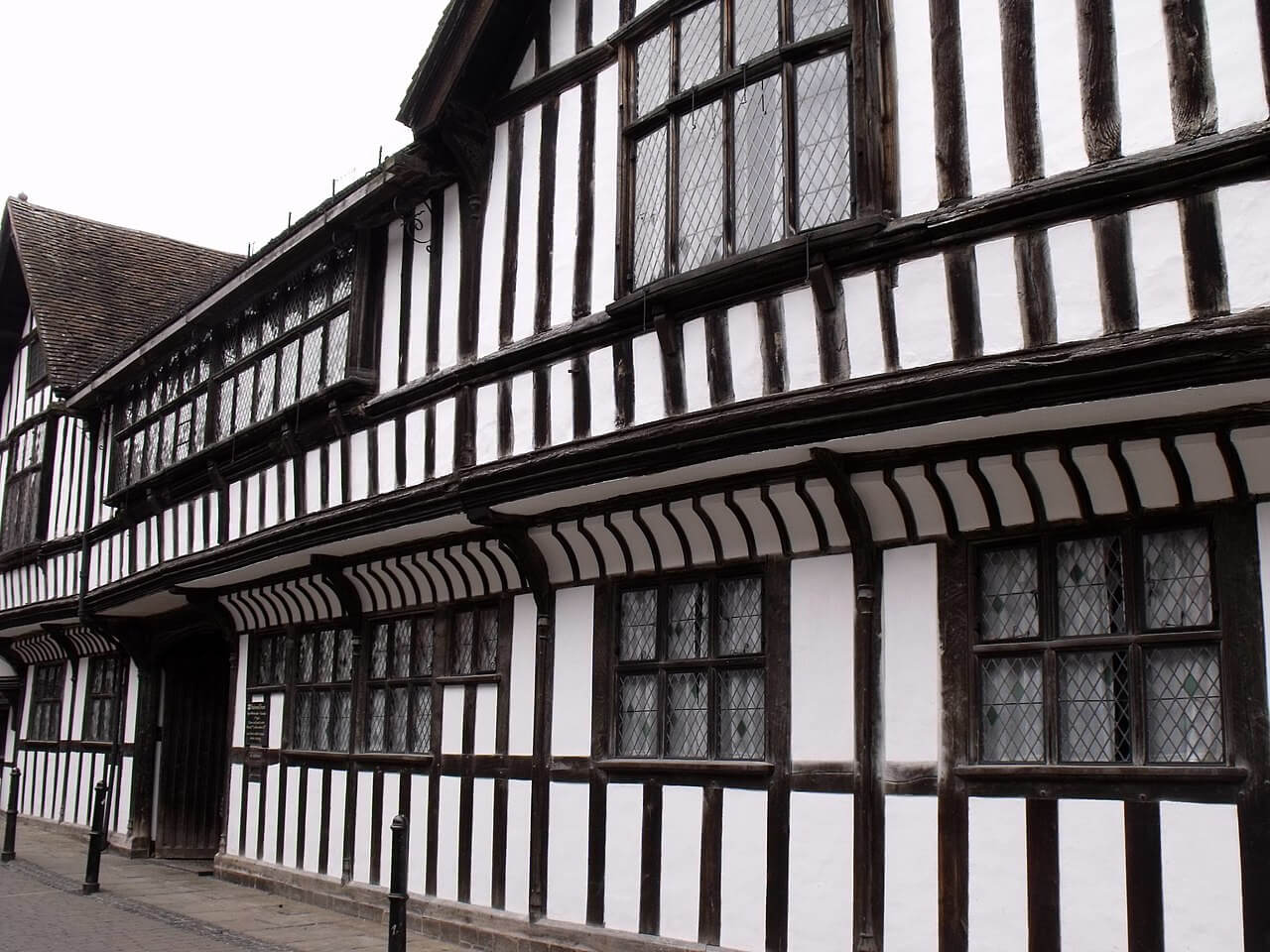 Friar Street and The Grey Friars National Trust building are a must when spending a day out in Worcester. Within the Tudor buildings, that span the length of this beautifully cobbled street, you'll find an array of restaurants, bars and boutiques to explore during the afternoon.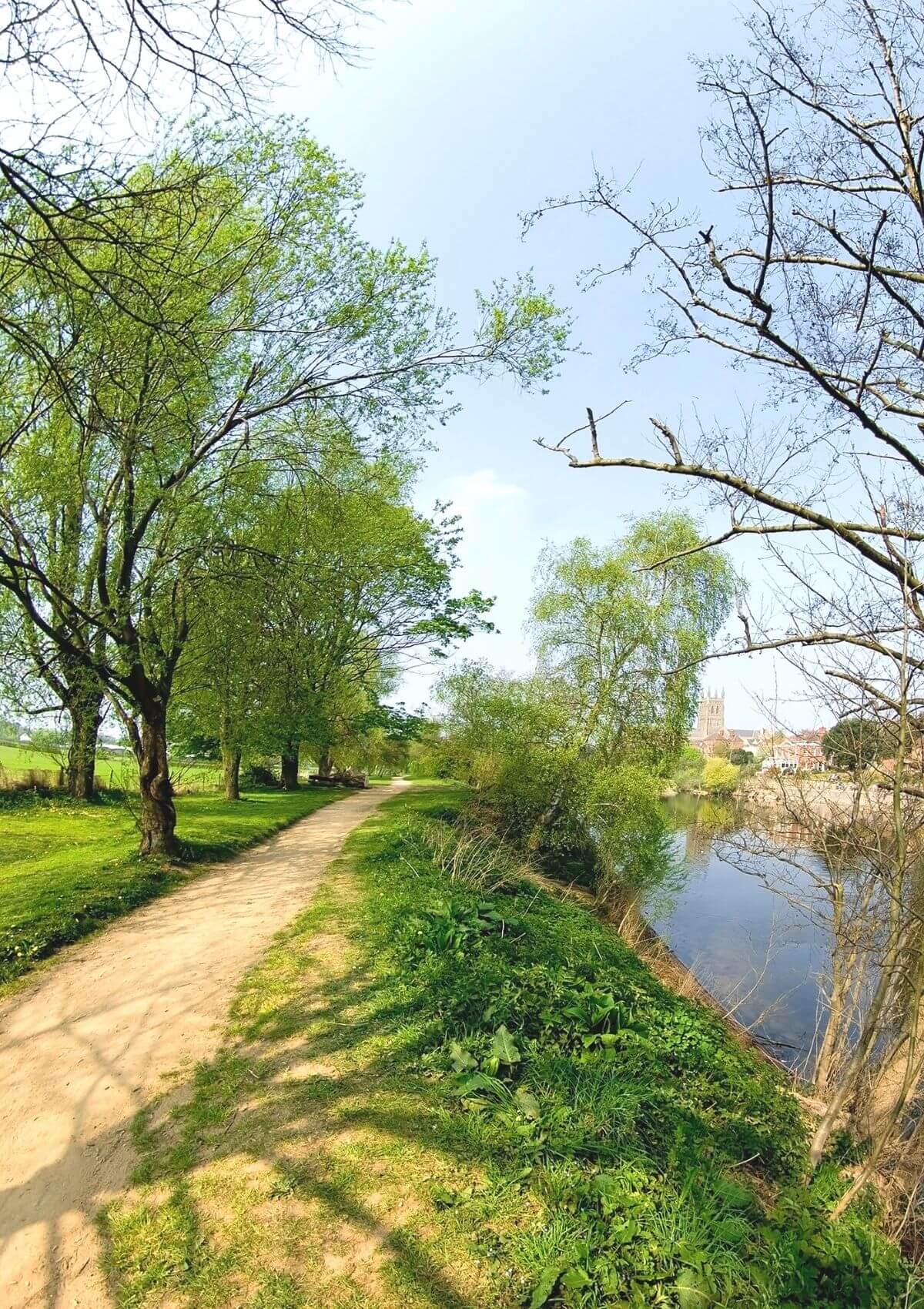 I feel like a trip to Worcester isn't complete without a walk along the beautiful river. The River Severn runs through here – one of the most important rivers in England. Heading away from the cathedral, along the river path, you will find Diglis and it's stunning canals. Tucked within this hidden neighbourhood is Café Afloat, a unique destination aboard a canal barge. They serve the best scones with thick clotted cream, a true winter warmer.
Worcester is also home to a range of museums. These include The Royal Porcelain Museum, The Commandery and The Worcester City Art Gallery and Museum. These make a great addition to your Worcester day out and, with no entry fee, fit into anyone's budget!
There are loads of great things to do in Worcester to fill your morning, afternoon and evening!
Coffee break in Worcester
Coffee and cake will definitely be a necessity as Worcester is a city you explore by foot. Luckily, the city has a huge variety of independent coffee shops.
– Francinis Café de Columbia has a wonderful atmosphere and some of the best coffee in the city.
– Be the Change offers a completely vegan menu, with an endless array of milk alternatives and plant based treats.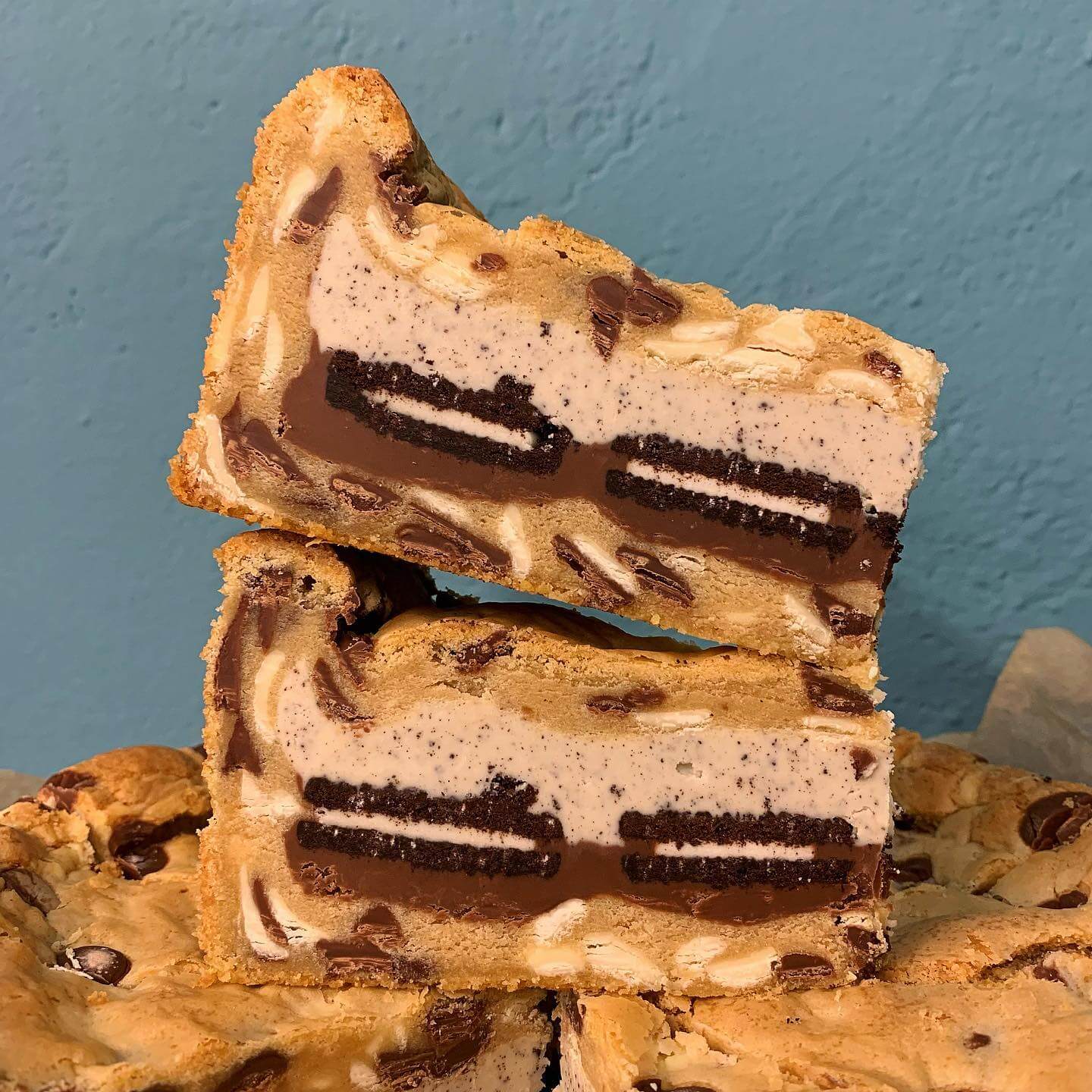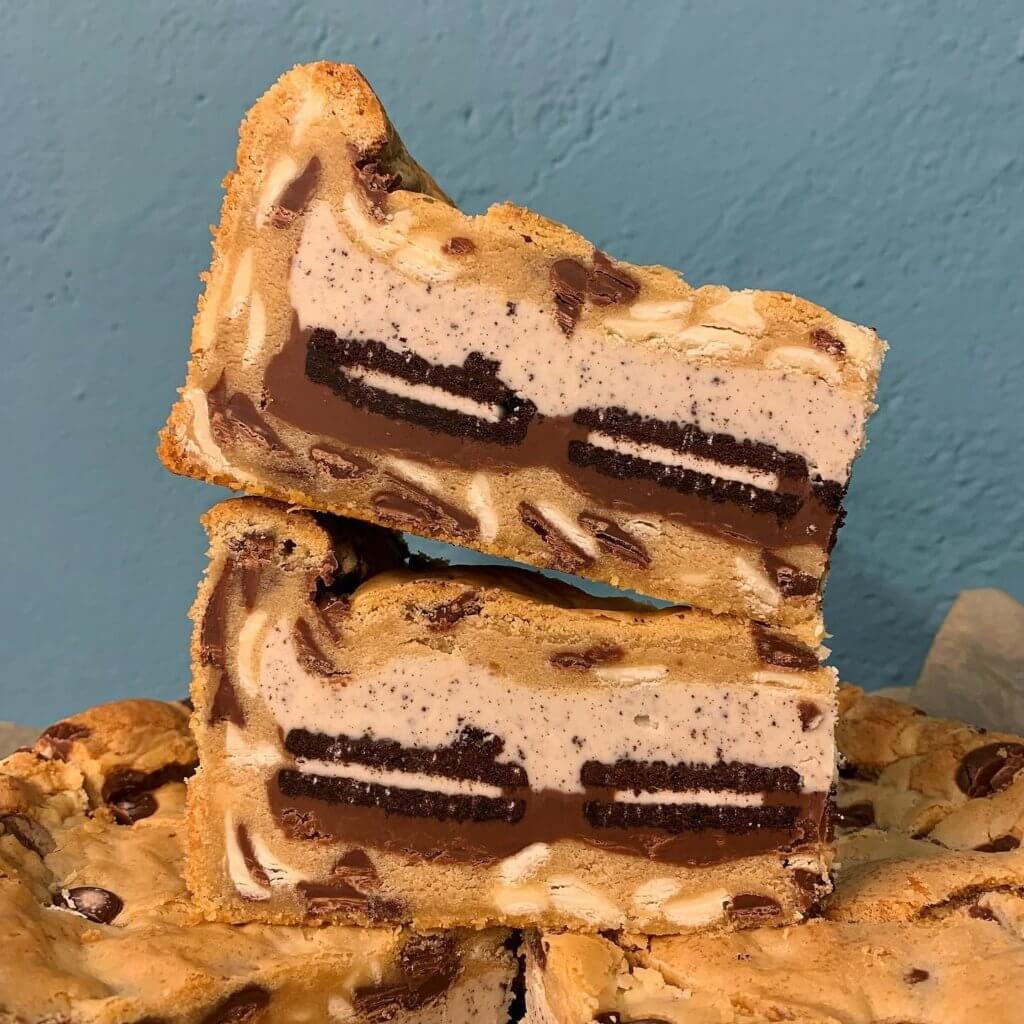 – The Commandery is tucked away in a slice of historical heaven, serving homemade cakes alongside friendly customer service.
– House of Coffee offers views of the cathedral and is pride of place in the centre of town, perfect for a day out shopping.
– Papas Café is housed within an incredible Tudor building, serving delicious lunches within the history of Friar Street.
All of these spots serve lunch daily. So, if those eggy crumpets weren't enough to keep you going, you definitely won't be short of choice!
Dinner in Worcester
Worcester has an enviable amount of choice when it comes to picking a place for dinner. For a small city, the independent restaurant scene is unrivalled.
Bar 23 offers everything from tacos to burgers. You can wash down your dinner with a cold pint while the hottest sporting match of the weekend plays in the background. Expect a buzzing and lively atmosphere.
Firefly is slightly off the beaten track but, ever since Smokin Brads took over the kitchen, it is easily one of my favourite spots within the city. The pub combines a cosy atmosphere with food that will make you come back to Worcester just to eat it again!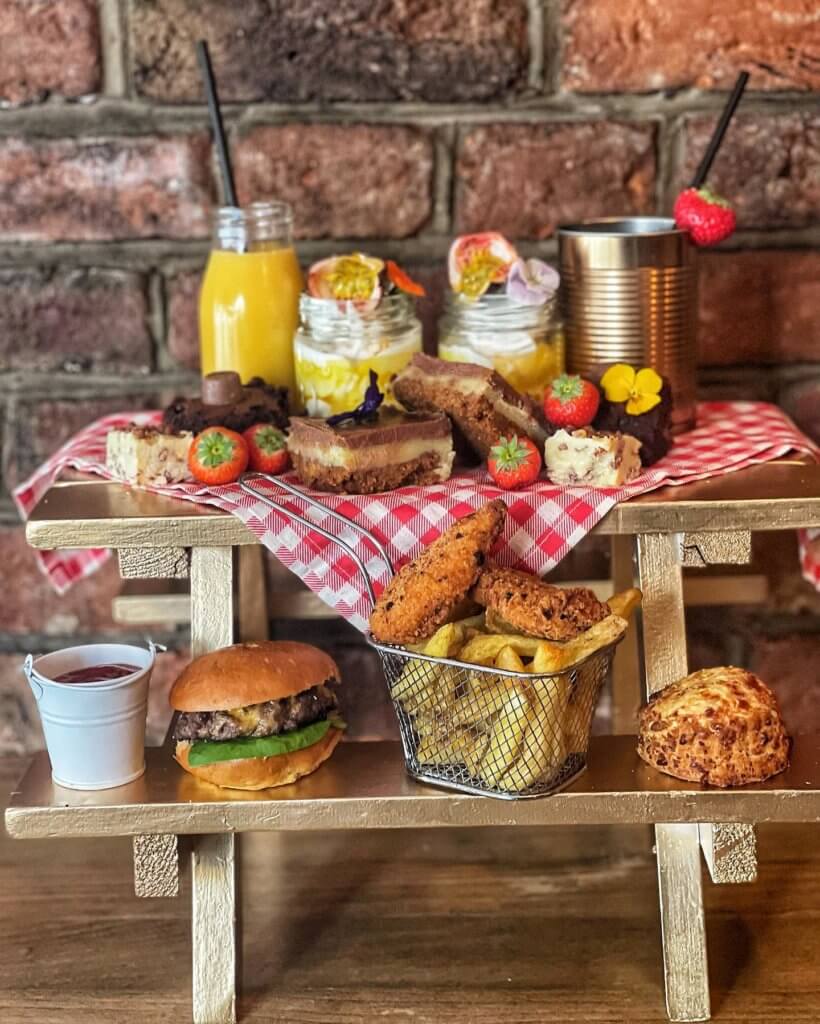 Friar Street Kitchen serves some of the best steak in the city, Hanbao serves nationally famous burgers, Fuegos will be one of the best pizzas you've ever had and a roast at the Paul Pry is not to be missed. There are so many good food spots in the city, it's up to you to choose the best sounding place to eat for you.
Evening drinks in Worcester
Choosing to spend an evening in Worcester is a must when planning your day out. Otherwise, you will miss the incredible bar and pub scene coming to life!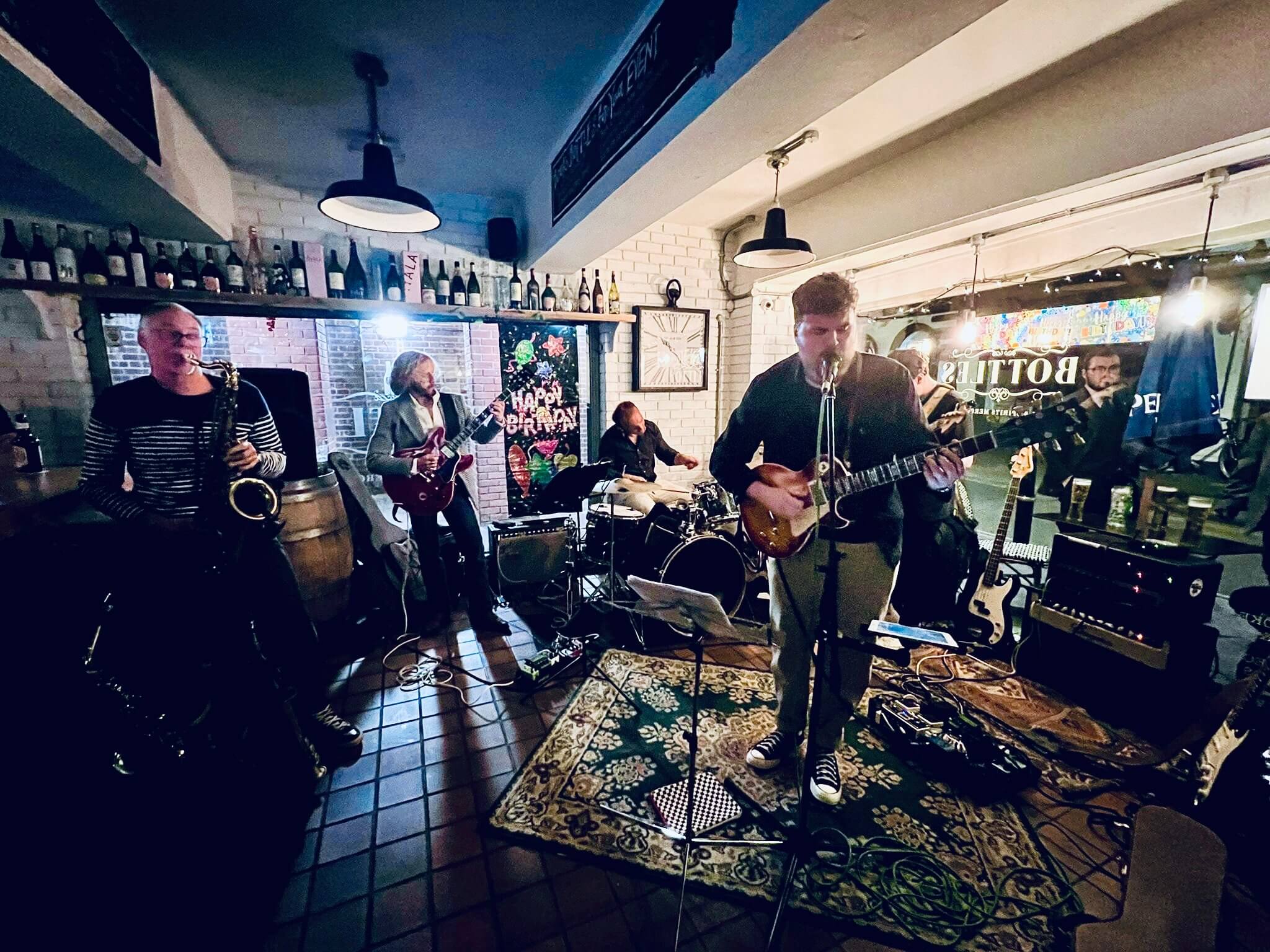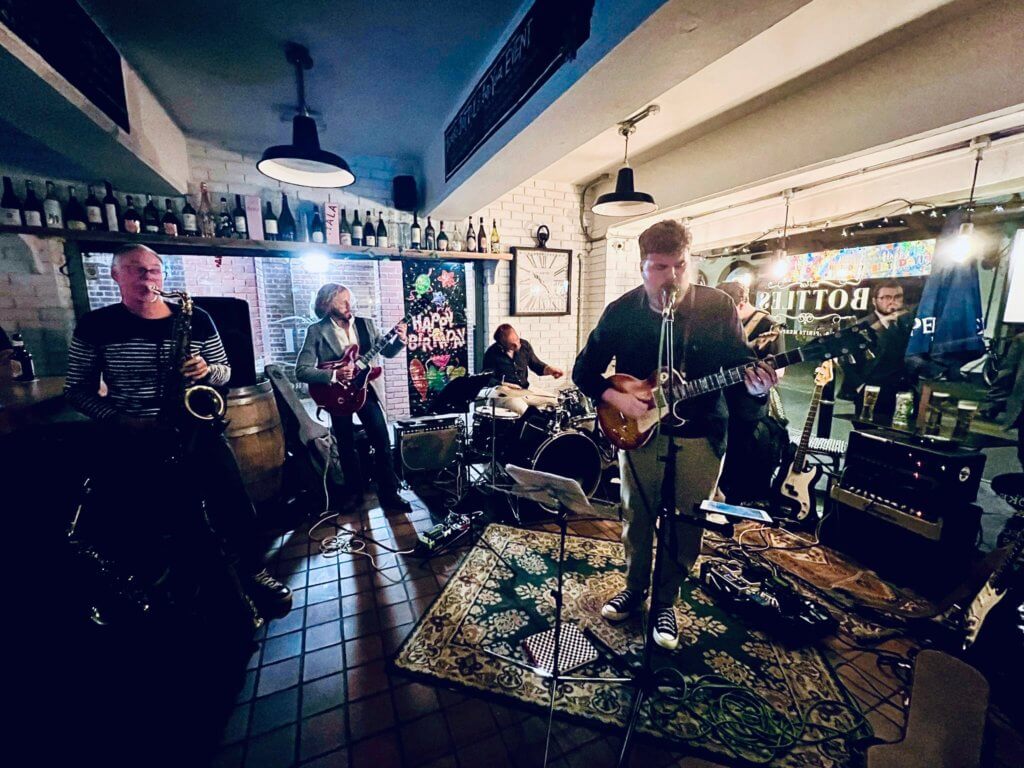 Bottles is a great spot for a glass of wine alongside some live music. I'd recommend checking out their social media to spot who will be playing during your visit. Just opposite is the Tiki Room which is home to a wide range of delicious cocktails. If you fancy a little walk after dinner, the Hand and Glove is just outside the city and serves an array of unique drinks.
If you're more of a pub than a cocktail bar kind of person, the Arch Rivals offers a unique experience within one of the railway bridge arches. Oil Basin is another hidden gem, grab a pizza or a cold pint of Verdett and spend the evening admiring their décor. Heroes is a great spot for a game of pool or darts and I'd recommend the Craft Inn for its outdoor space.
Day out in Worcester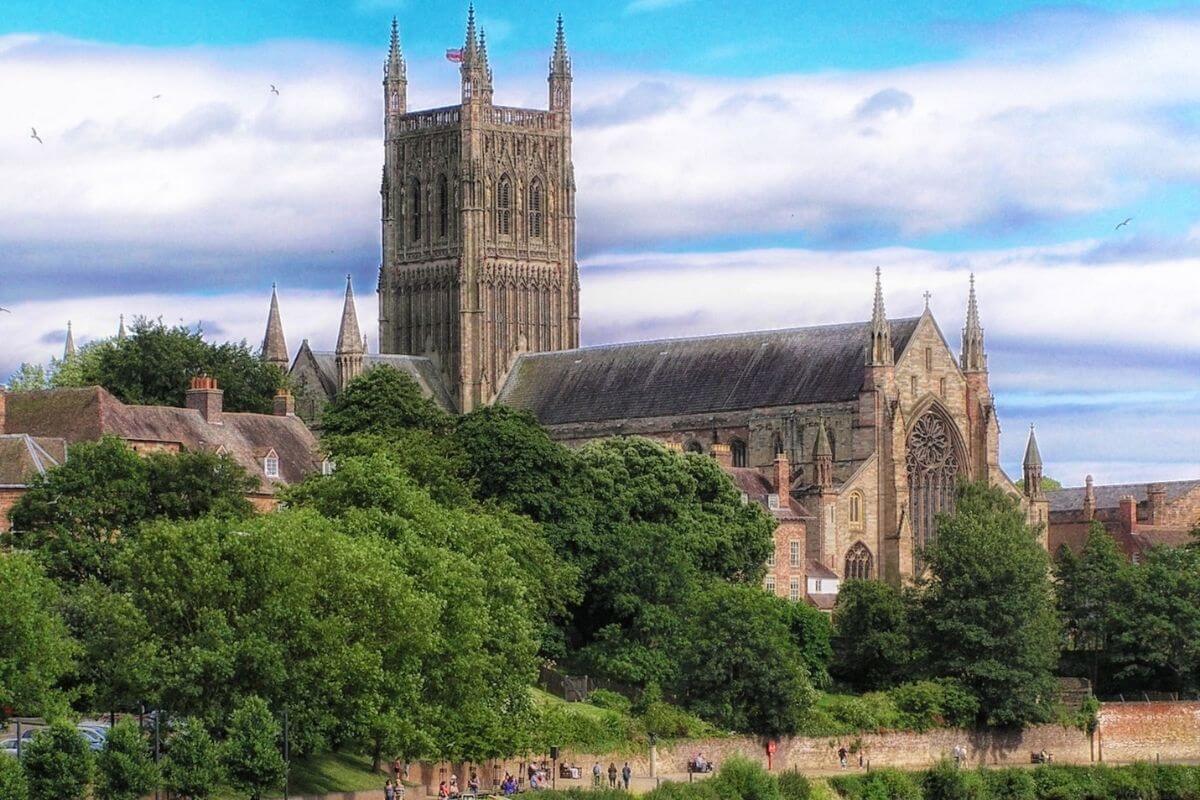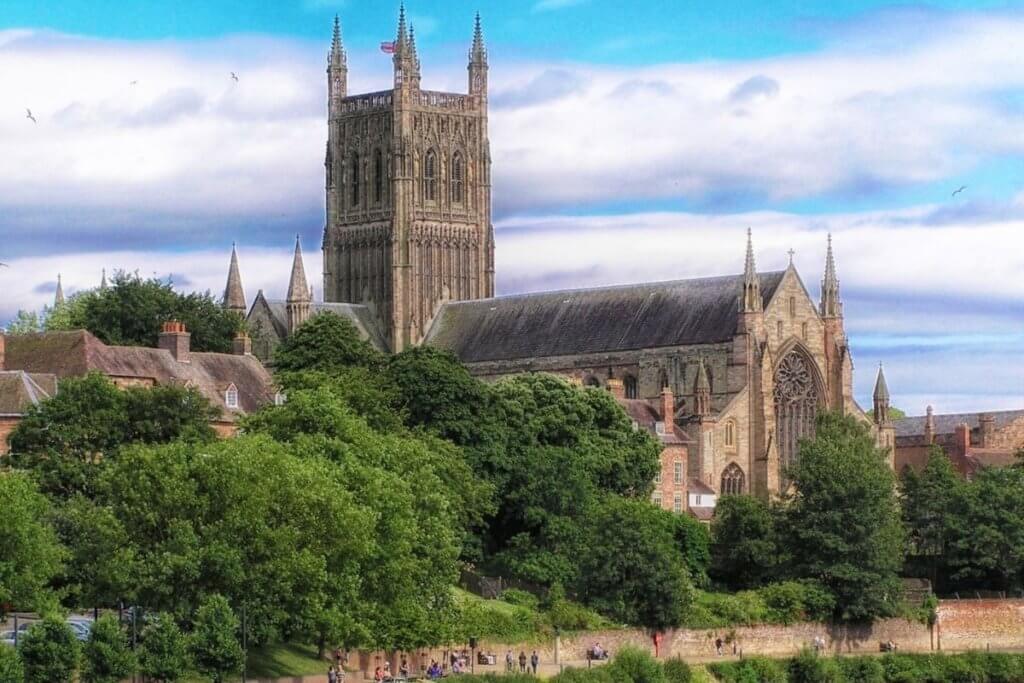 The variety of independent businesses within Worcester is one of the reasons I fell in love with the city. Alongside the historical architecture and beautiful river setting. A day out in Worcester is not to be missed!
---