13 Best Day Trips from Nottingham You NEED to Try
Looking for the best day trips from Nottingham for an adventure out? We've rounded up the best Nottingham day trips for you to explore the area.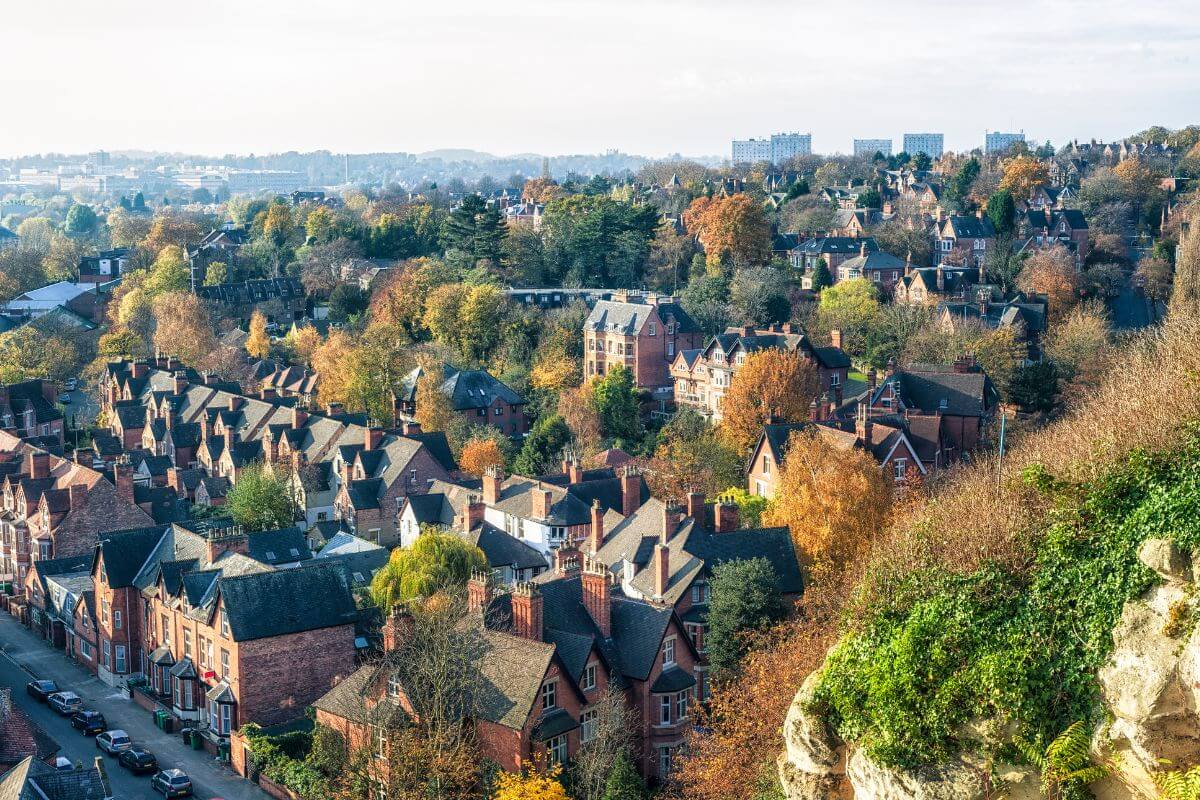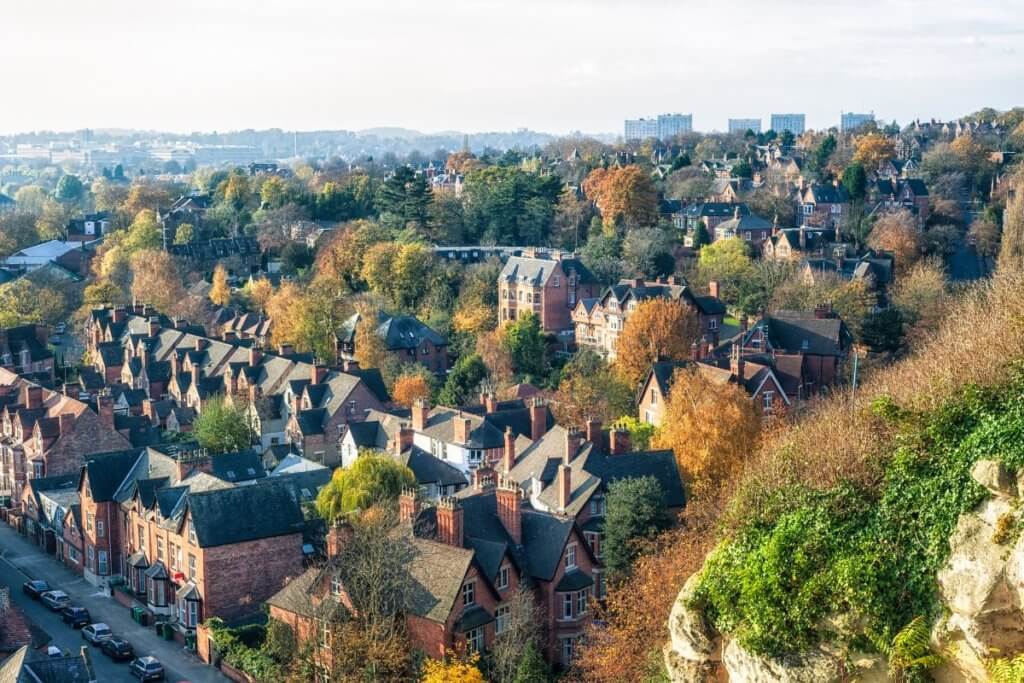 We love Nottingham. It's a great city for eating out, hanging out, and going on day trips from Nottingham to the surrounding areas. It's a friendly city where you can have lots of fun without straining your budget. Nottingham is known for its culture, sports, nightlife, and restaurants, and the city is of course one of the best days out in Nottinghamshire.
Being located in the heart of England, it's easy to travel around and use the city as a base. Nottingham is also well-connected by rail and bus routes, so you can undertake fun day trips to exciting places around it.
1. A day trip to Peak District
Escape for a day into the wilderness of Castleton in the Peak District. It's around a one-and-a-half-hour drive from Nottingham.
The most famous attractions of Castleton are its peaks, which are ideal for hiking – Mam Tor and Winnats Pass are our favourites. Take the circular walk from Castleton to Mam Tor to enjoy amazing views and the popular picnic spot. Perched on a hilltop, Peveril Castle is a prime location too – you'll get some of the most spectacular views of the area from it.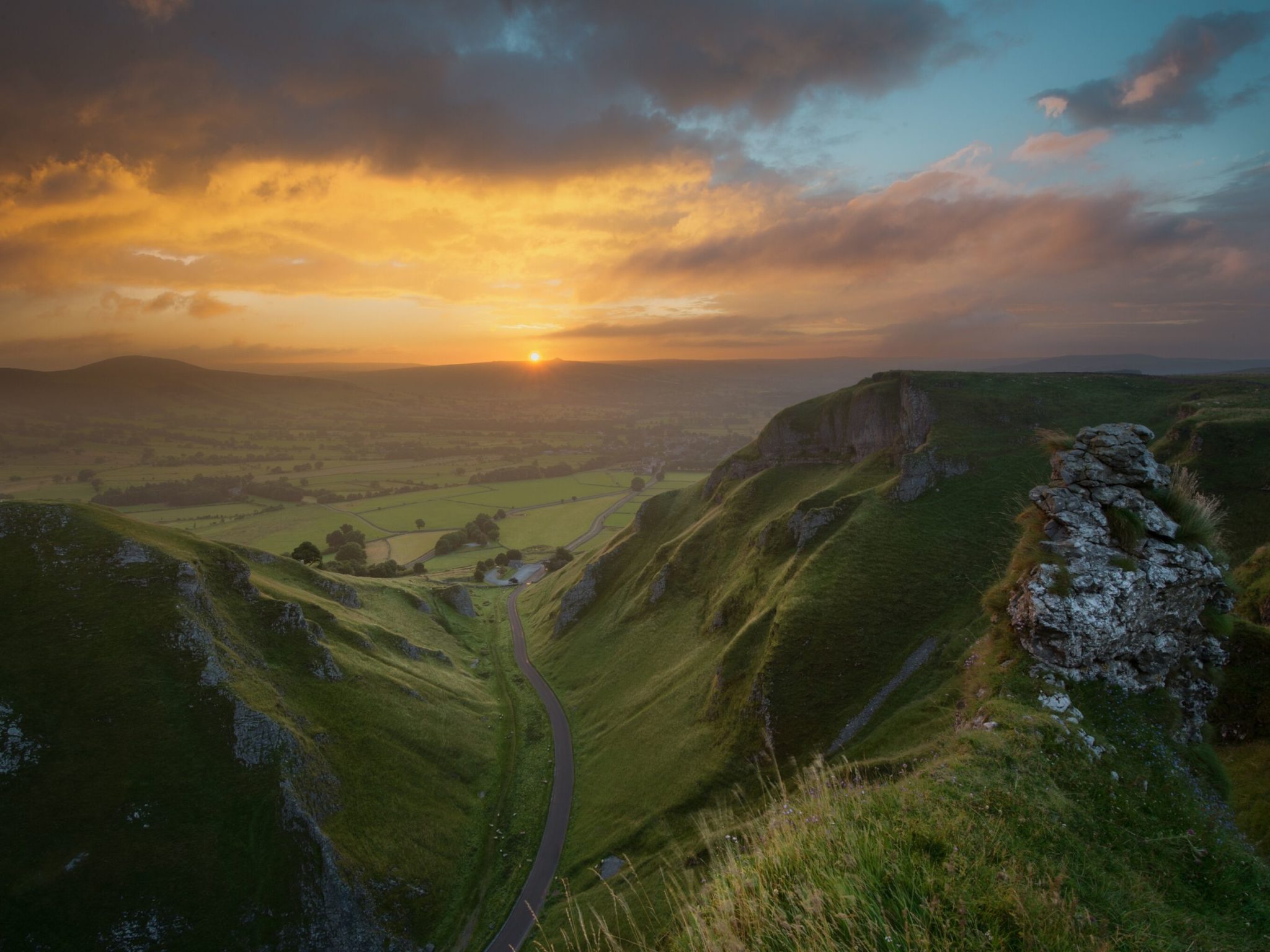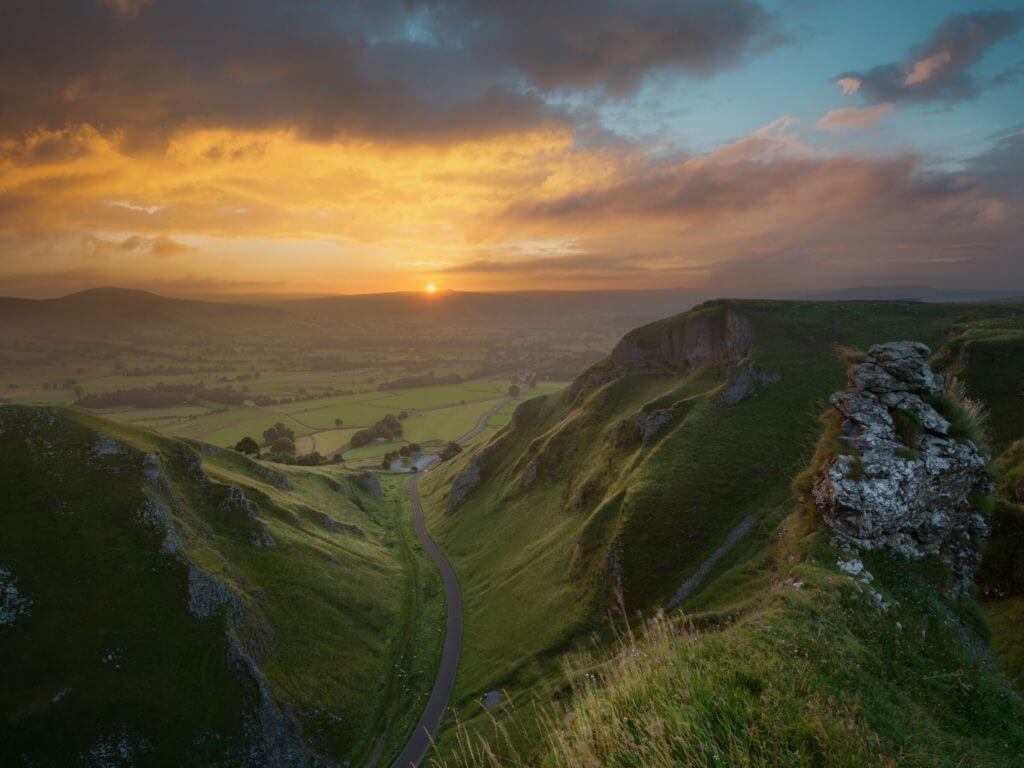 If you long for adventure, Peak Cave or Blue John Cavern will satiate your desire. From Mam Tor, if you drive towards Castleton, you can witness the beauty of Winnats Pass. The limestone gorge with its dramatic views and cliff faces are pretty epic. But don't just stop at that – take the path upward to see the gorge and winding paths from above.
2. Visit the Dovedale Stepping Stones
Straight out of Enid Blyton's book, the Dovedale Stepping Stones overlook a limestone valley. You have to reach this magnificent setting by walking across the valley and crossing the Dove River. It's a fantastic hike you'll remember for ages.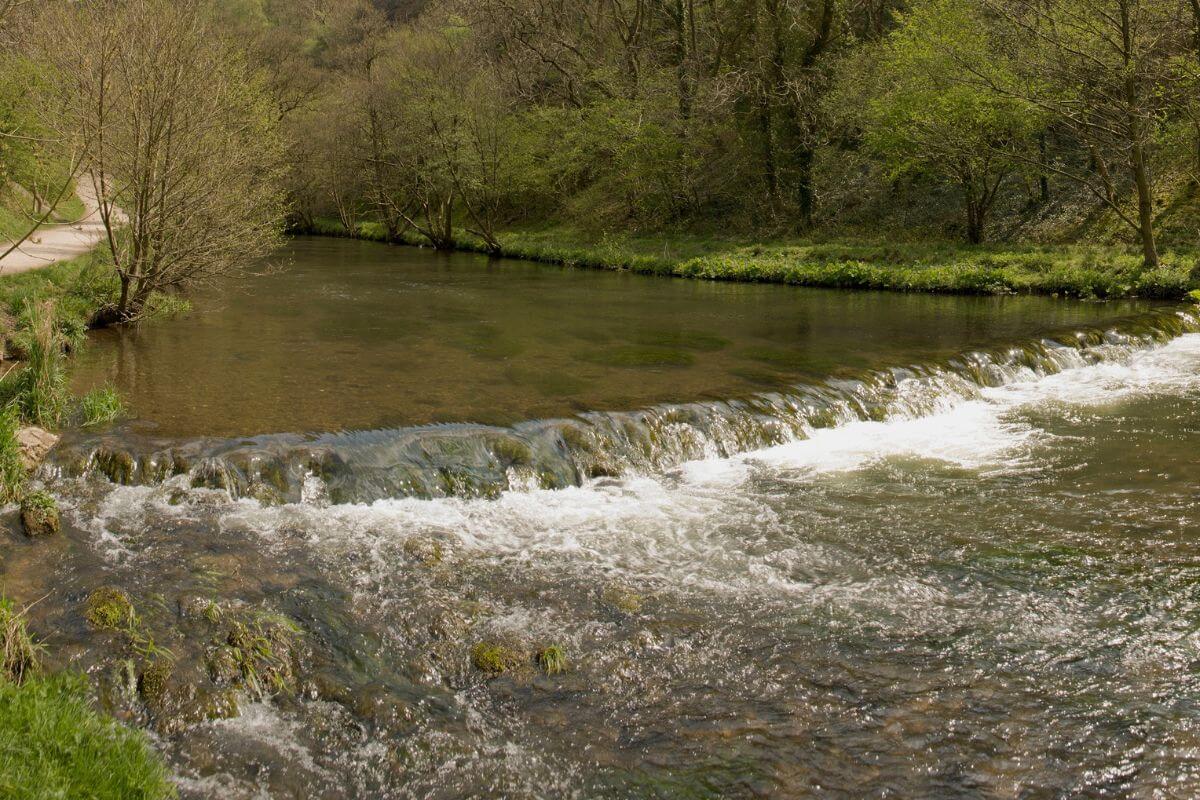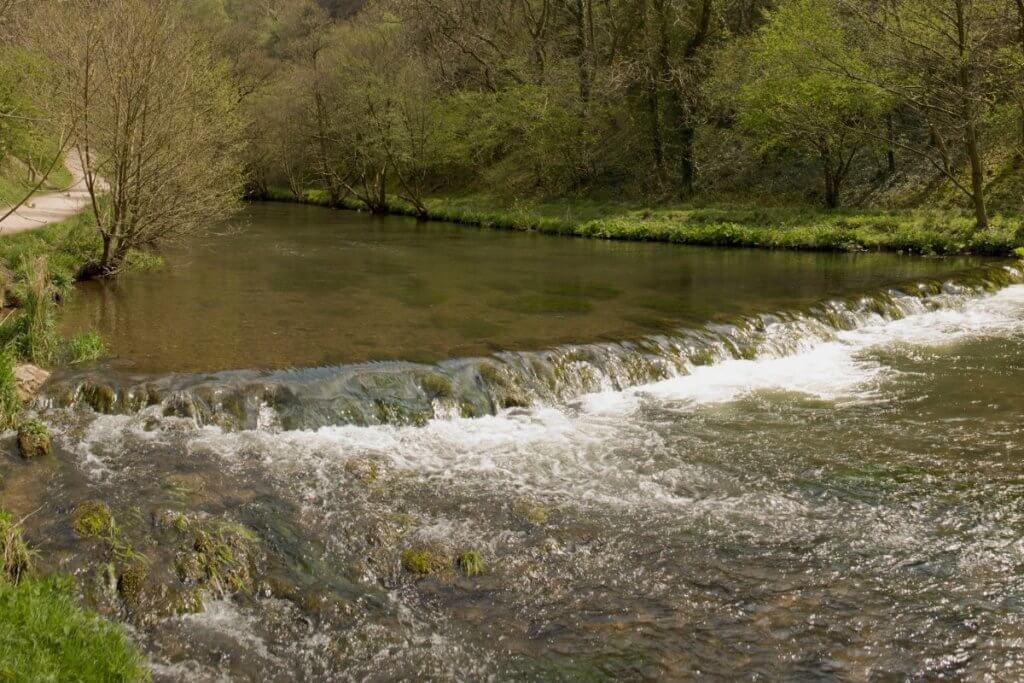 Get down at Ilam Park and take a meditative walk through the beautiful surroundings, absorbing the sights and sounds. Dovedale is only an hour's drive from Nottingham. You can also take a train to reach Belper and hire a taxi to Dovedale.
3. Day trip to Birmingham
Just a one-hour drive away, Birmingham is a convenient option for a day trip from Nottingham. Whether you're travelling with friends or family, Birmingham has some fabulous scopes for entertainment.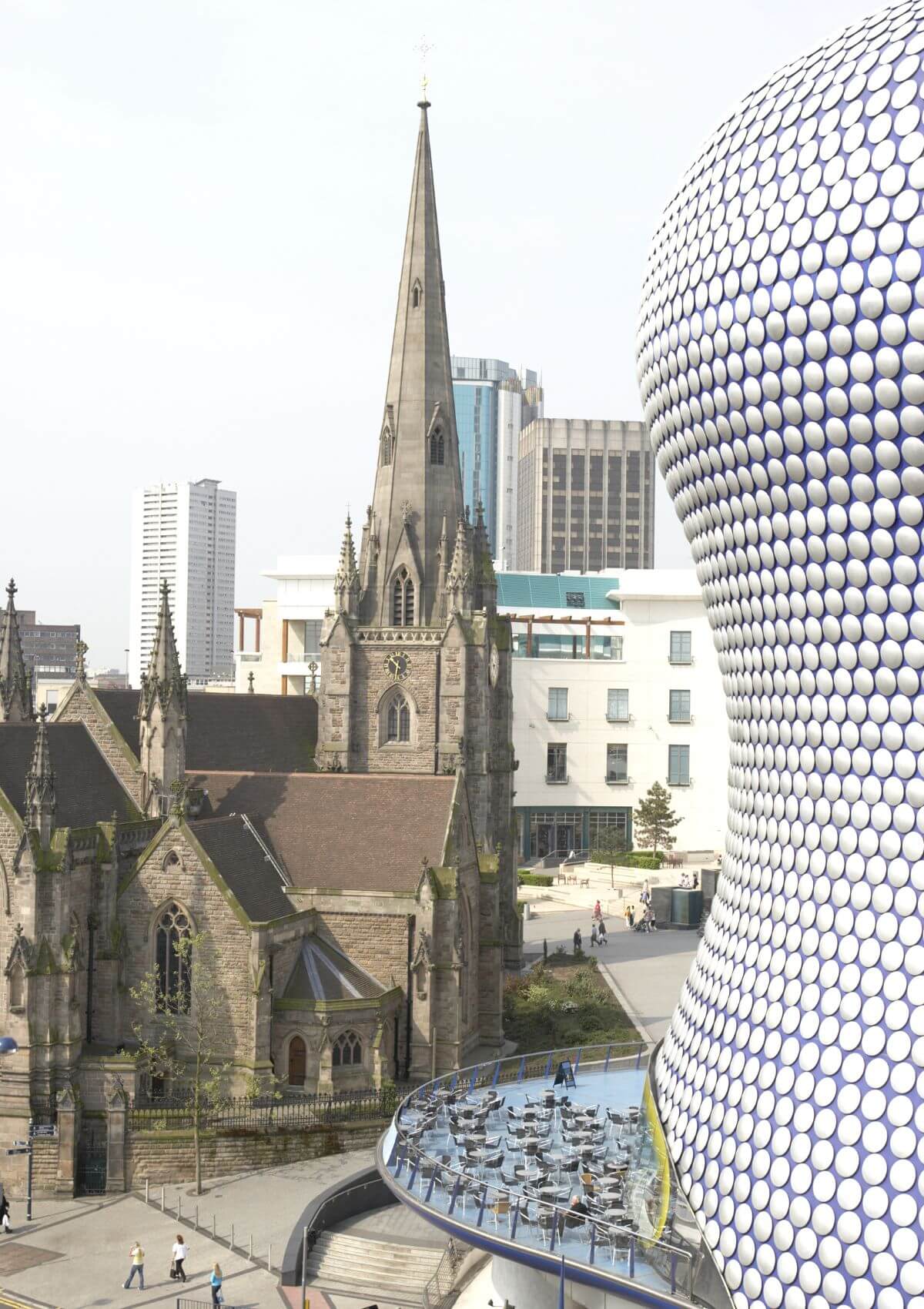 The Birmingham Museum and Art Gallery is an excellent place to check our art and history. For drama lovers, there's the Midlands Arts Centre. ThinkTank will keep you engaged with its impressive scientific exhibits. For kids, the National SeaLife Centre and LEGOLAND Discovery Centre are perfect for a day's adventure.
If you have shopping in mind, head to Bullring Shopping Centre. And, of course, no trip is complete without food – visit the Balti Triangle for some tasty options.
As the UK's second-largest city, Birmingham has plenty on offer to keep you occupied for much more than just a day. Read about the best day trips from Birmingham if you need a break from the city during your trip.
4. Spend a day in Lincoln
Our roots lie in our history, so a trip to the historical city of Lincoln is a must-do as a day out from Nottingham. From Nottingham, you can drive to Lincoln in under 55 minutes, while the straightforward train journey takes one to two hours.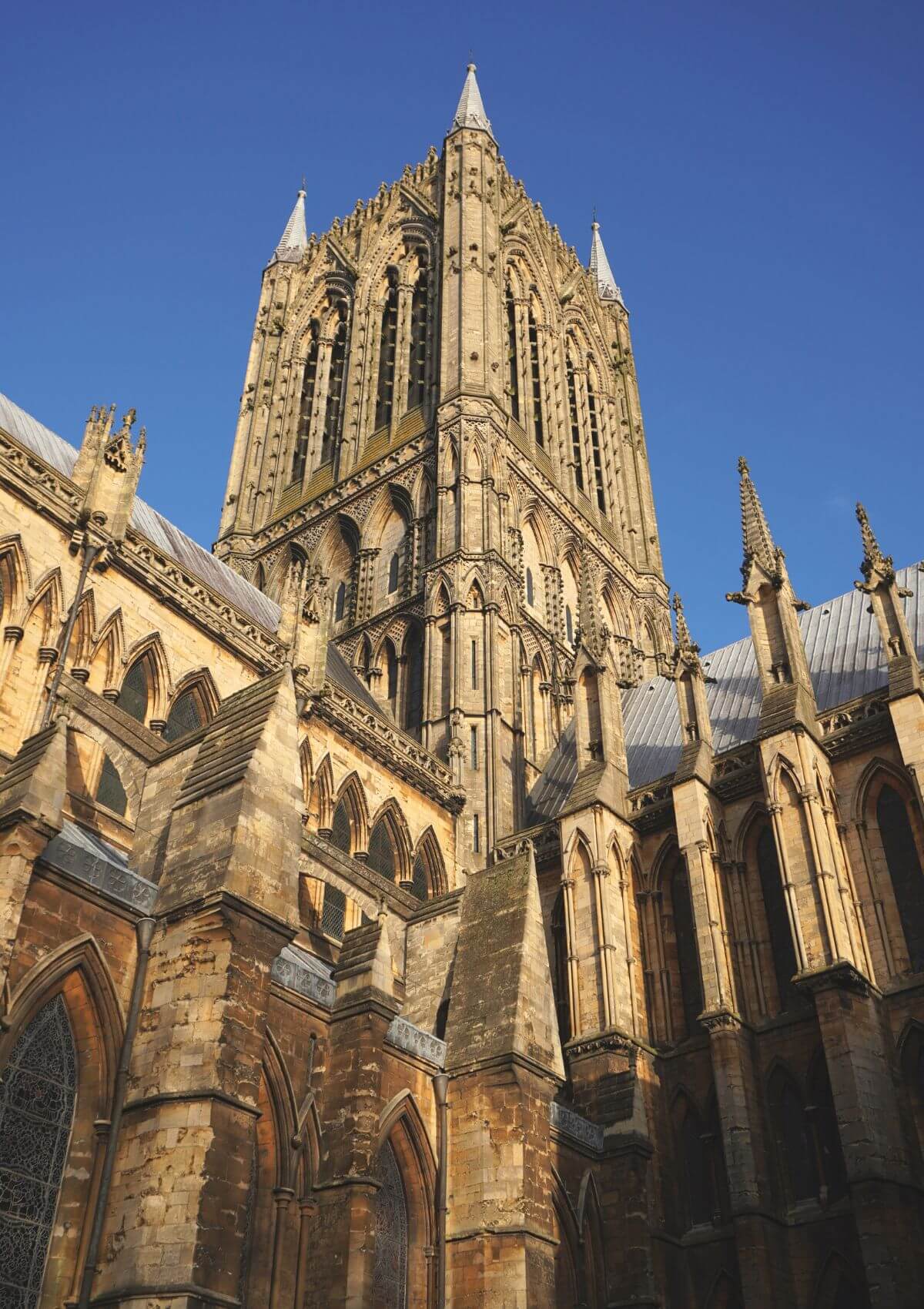 Lincoln is also known as Cathedral City as it houses stunning gothic structures, historical buildings and the famed Lincoln Cathedral.
If you love to tread back to old times, walk along the quaint cobbled streets of Lincoln. The city offers its share of modern entertainment in the form of shops, cafes, pubs, and eateries. Book lovers head to Lindum Books and Lincoln Waterstones.
Lincoln Castle has tremendous historical value as the original Magna Carta is preserved here. So, when visiting it for a day trip, don't forget to have a look at this important document.
5. Go on a Leicester tour
A 25-minute train ride from Nottingham will take you to Leicester, one of the most underrated cities in England. Sports lovers enjoy this city as it has King Power Stadium dedicated to football lovers and Welford Road for rugby fans.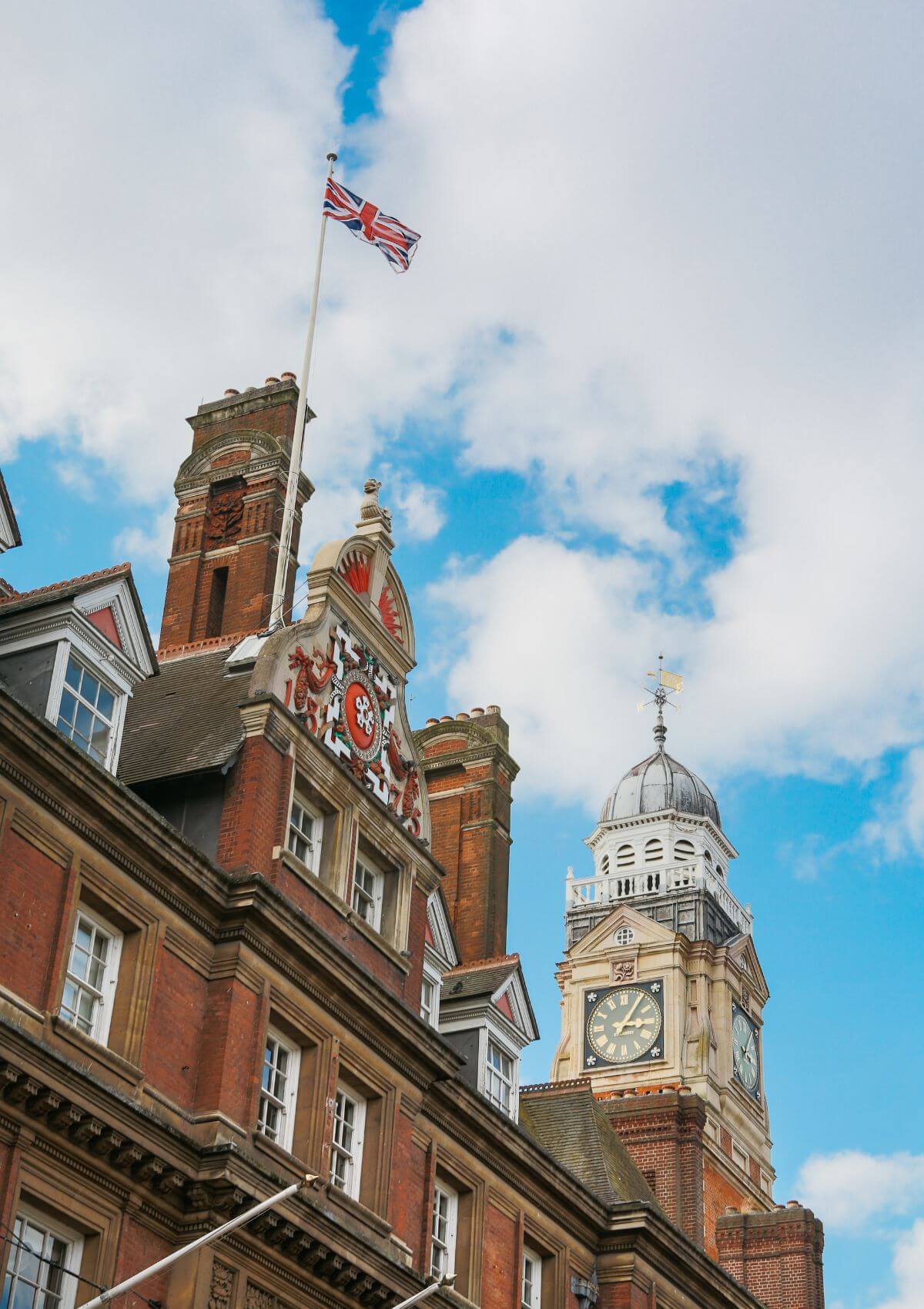 The most iconic landmark of the city is Leicester Cathedral, which has dominated the skyline since 1086. If visiting Leicester with kids, don't miss the National Space Centre.
On the outskirts of Leicester, you'll find Bradgate Park. You can cover this as a separate outing as you will need time to explore the 830 acres of parkland. From Leicester city, It will take around 40 minutes to reach this natural space, where deer and peacocks roam freely. The rugged hills and rocky ridges increase the thrill. Walk on the winding roads, discovering the ruins of Saint John's Tower and the 16th-century Bradgate Hall.
Leicester is one of the best days out in Leicestershire, of course. You can find some of the best day trips from Leicester here too.
6. Biddulph Grange Country Park and Garden
Drive west from Nottingham for around one hour and 20 minutes to reach this enchanting park with ponds, walking paths, and green cover. Fishing in the pond is allowed with a license. The area is ideal for spending a day amidst green woods.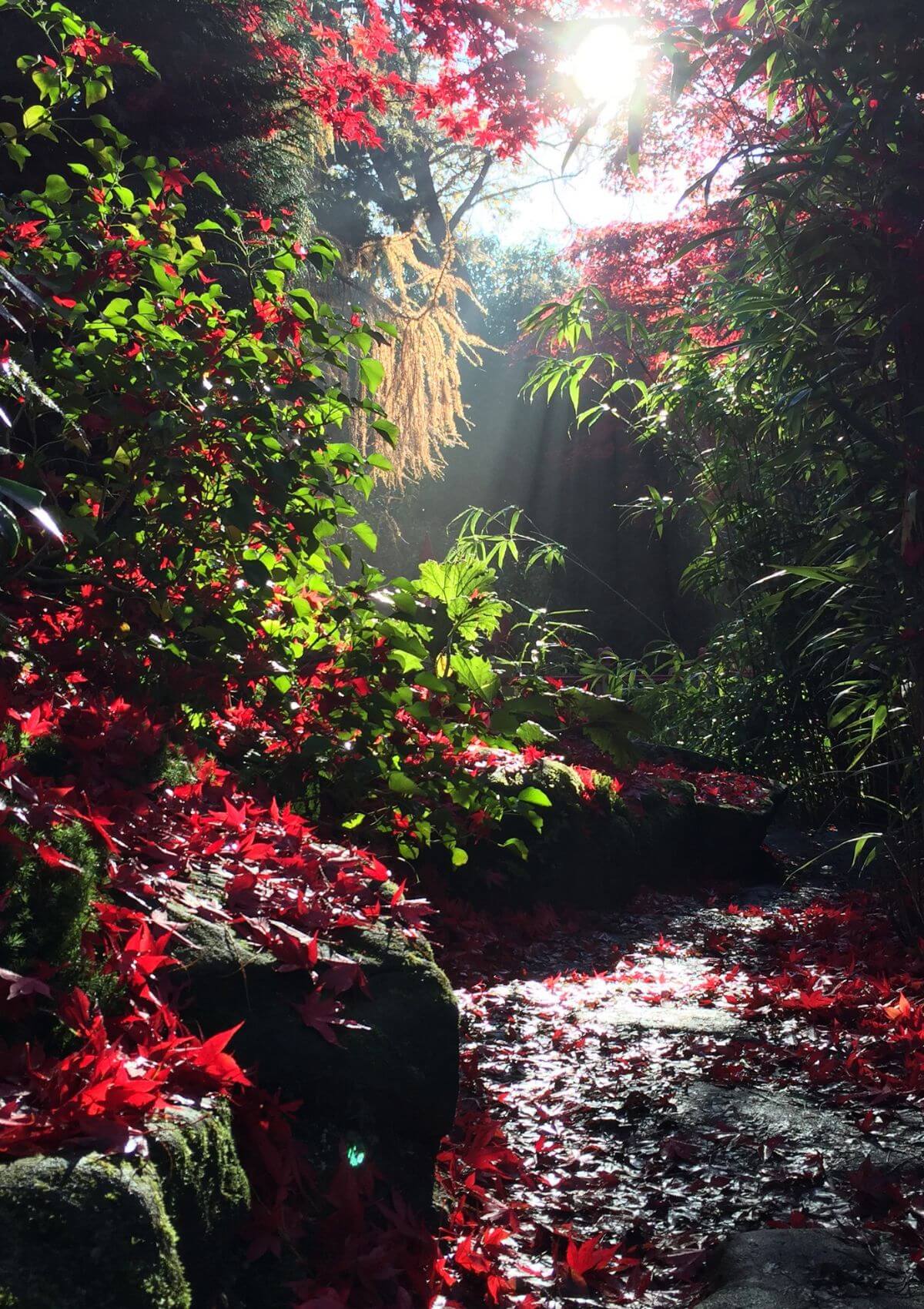 The Biddulph Grange Gardens offer an exclusive experience to enjoy Japanese architecture and culture. Take a look at the trees and flowering plants from across the globe, enjoy tea in a peaceful tea room, and walk on the dahlia trail for a sublime experience.
7. Explore Newstead Abbey
Go on a poetic journey through history by visiting the home of Lord Byron. Only 30 minutes away from Nottingham on a day trip, Newstead Abbey is 800 years old. The monastic abbey has 30 acres of open land. Guided tours will take you to Byron's house and show you the history of this magnificent place.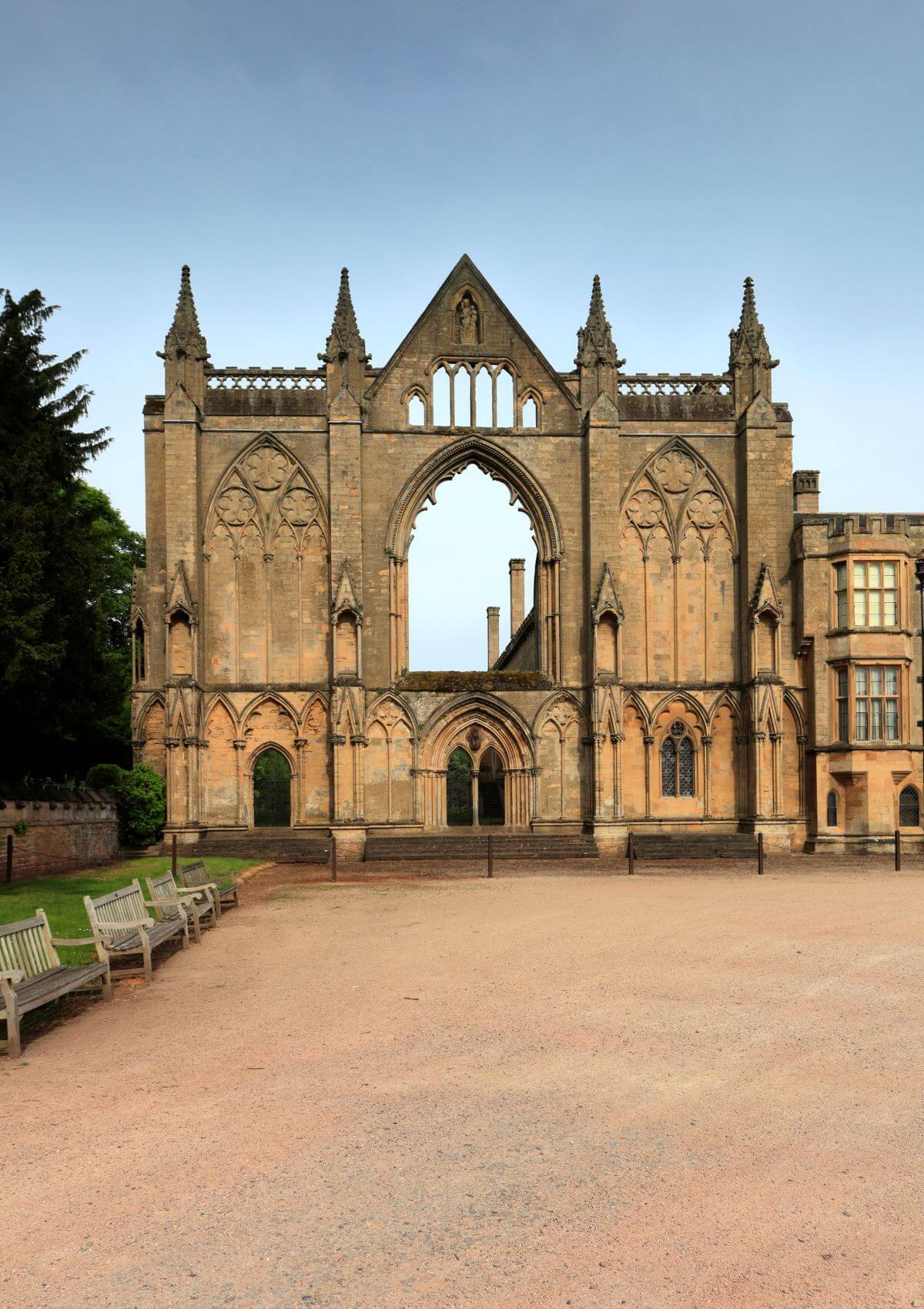 At the back of the property, there are walks, waterfalls, parks, lakes, and rose gardens. Perfect for picnicking, spend a day here and relive the old days.
8. Get lost in Sherwood Forest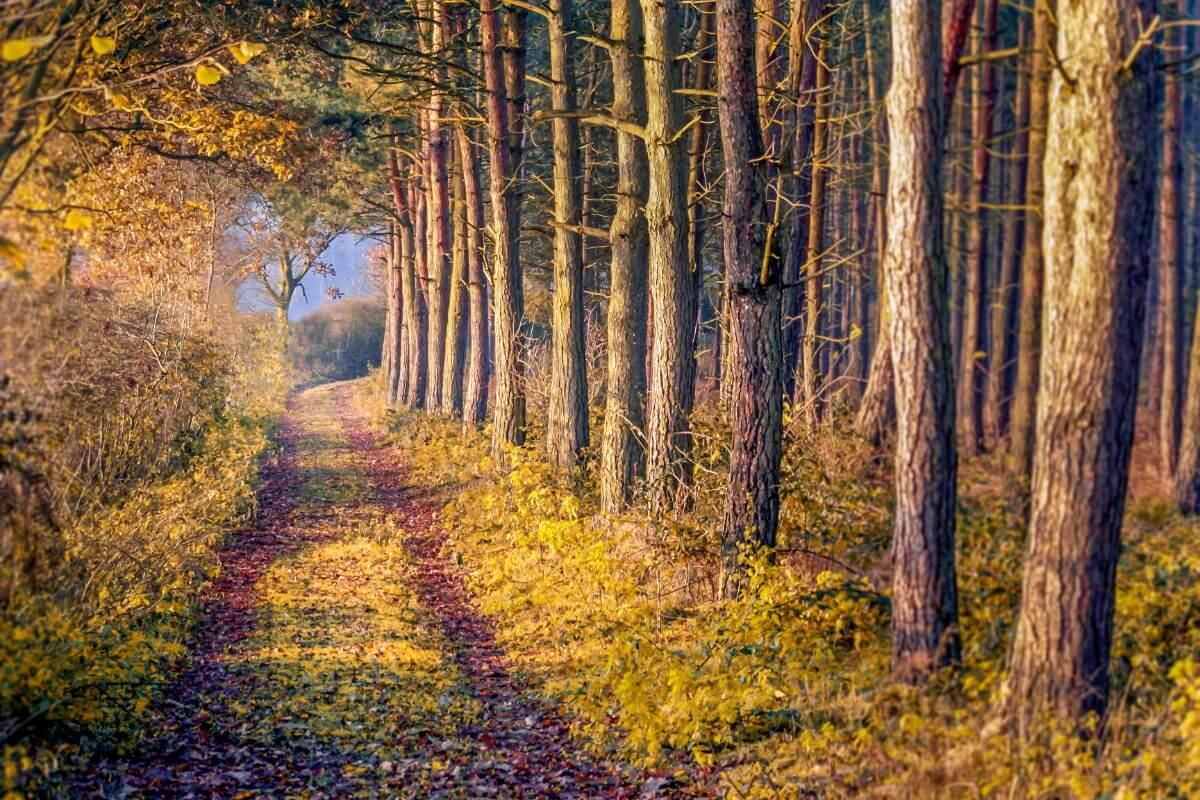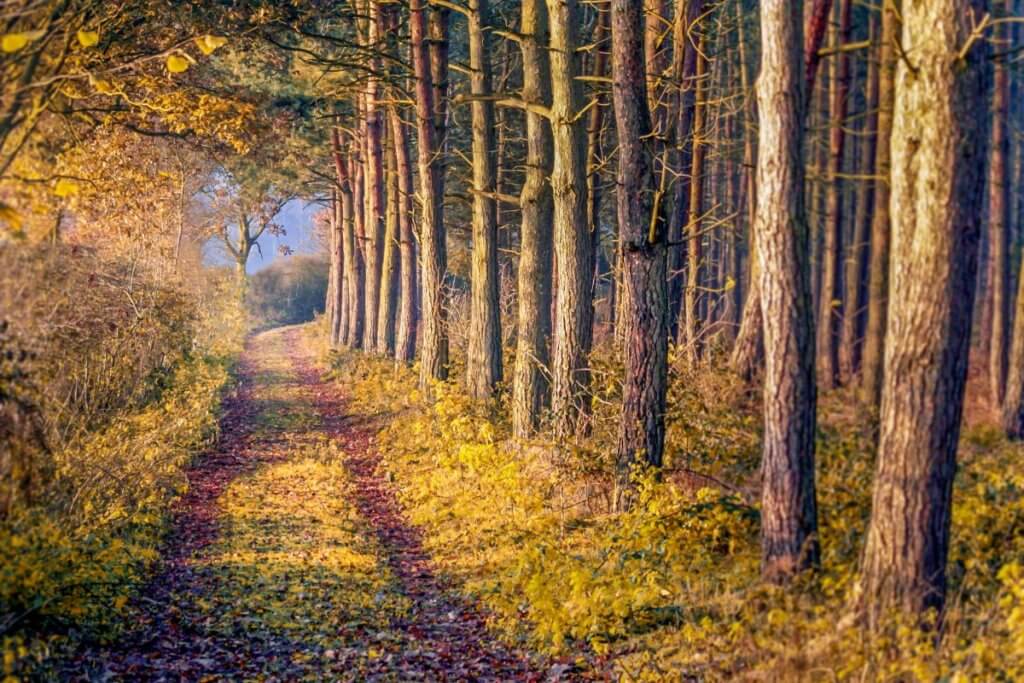 This is absolutely a must when roaming around Nottingham. How can you miss the legendary home of Robin Hood? A 40-minute drive will take you to this nature reserve spread over 375 hectares. An overwhelming number of oak trees are found here, some more than 500 years old. The Major Oak is the iconic tree, rumoured to be more than 1,000 years old. Relive the excitement of Sherwood Forest from its interactive displays, trails, events, and shops.
This is definitely one of the best day trips from Nottingham.
9. Stroll around Grantham
Just a 30-minute train ride from Nottingham is the historic market and industrial town of Grantham, where you can discover National Trust buildings and scenic walks. It's also on the doorstep of Isaac Newton's birthplace, the Woolsthorpe Manor House.
In Grantham, the most impressive historical buildings include Grantham House, Belton House and the Guildhall Arts Centre. There's also Saint Wulfram's Church, which dates back over 600 years.
Wyndham Park makes for a lovely stroll during summer, though our favourite walk runs alongside Grantham Canal through the Vale of Belvoir. You can take a break with pub grub and a pint at the Dirty Duck along the way. If you fancy a long hike, continue on from the Dirty Duck to Belvoir Castle. If historic fortresses are your thing, read about the best castles in England.
10. Discover Chatsworth House
On top of being one of the best places to visit on a day trip from Nottingham, Chatsworth House is one of the most impressive stately homes in England.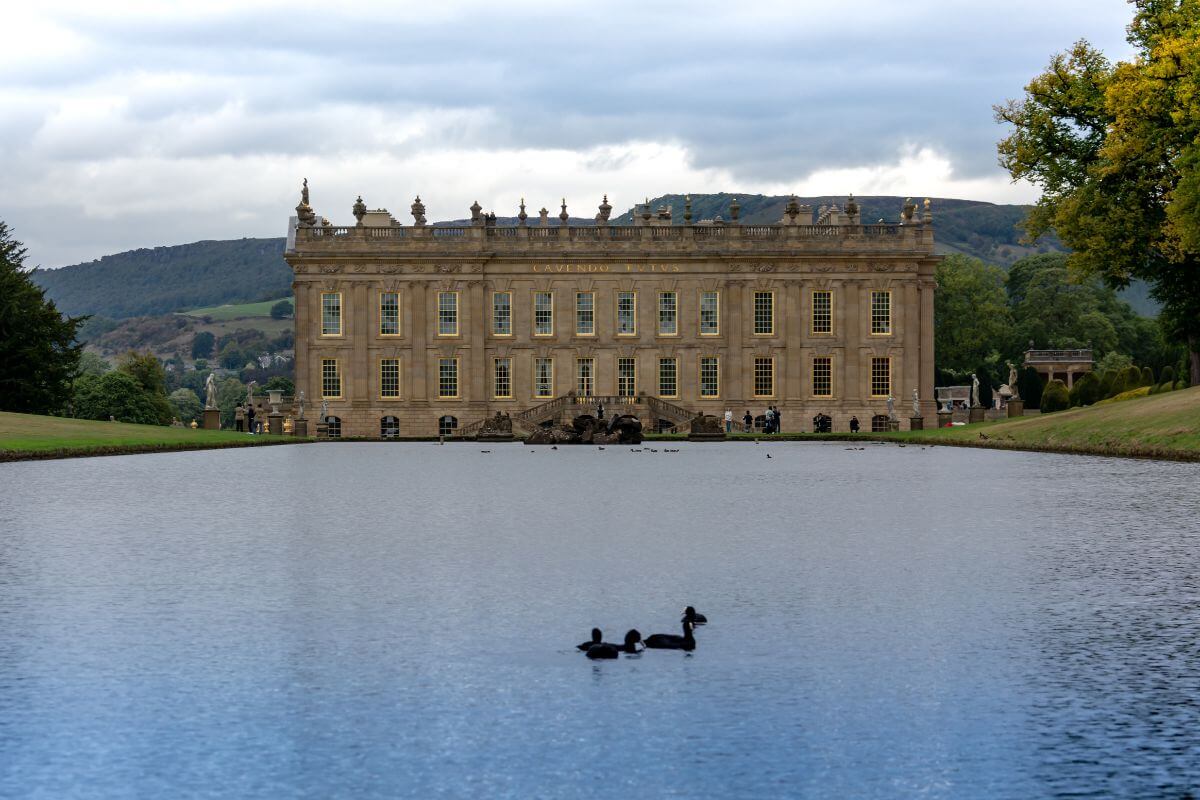 Inside, you can see a vast collection of heirlooms of the Devon family, who've occupied this incredible mansion for 16 generations. Artefacts include ancient Roman statues, art dating back 4,000 years and paintings by legends such as Veronese and Rembrandt.
With its marble staircase, checkered floor, painting-covered ceiling and golden railings, the main hall is the highlight of Chatsworth House's interior. For the best views of the mansion from outside, take a stroll along the River Derwent (and check out these scenic waterways if you like rivers in England).
It takes about an hour to get to Chatsworth House from Nottingham via the M1. Ticket prices for Chatsworth house and the gardens start at £26 per adult, £15.50 per child and £70 per family of two adults and up to three children.
11. Head over to Warwick
Just over an hour's drive from Nottingham is Warwick, famous for its grand Norman structures, timber-framed buildings and excellent museums.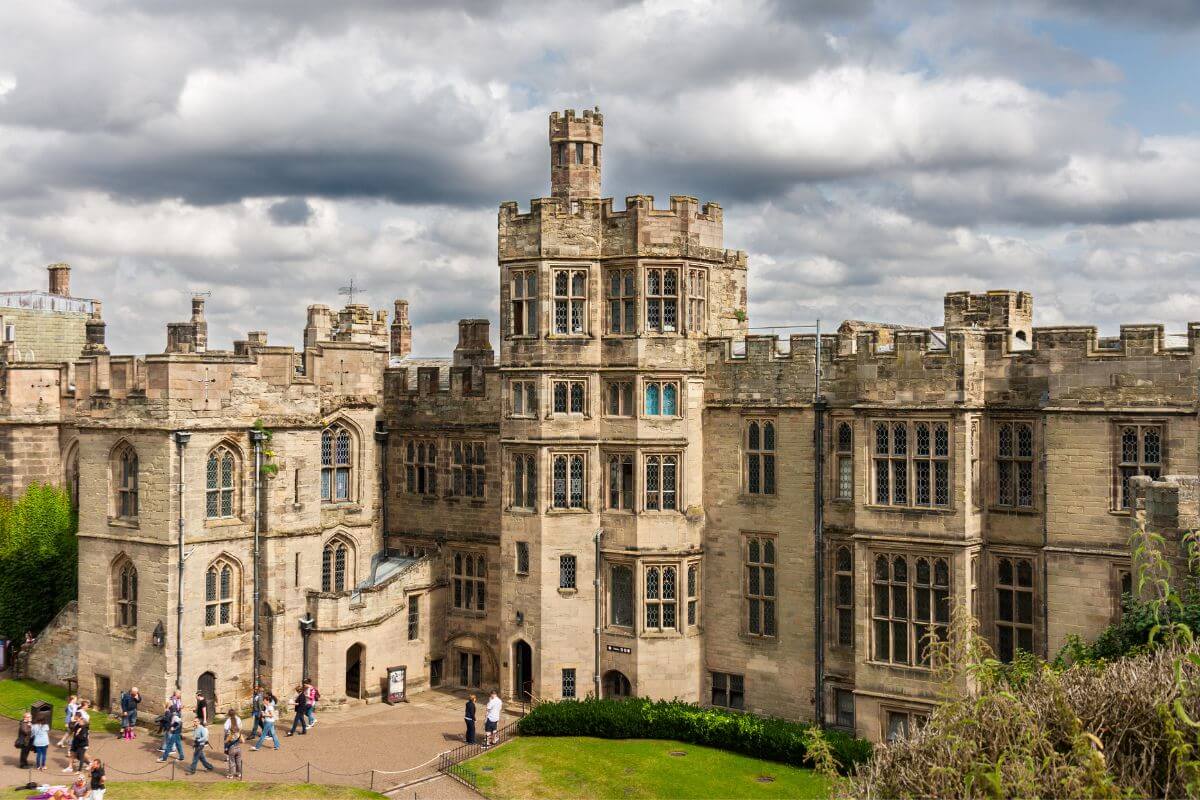 Built under the orders of William the Conqueror, the medieval Warwick Castle is one of our favourite castles in England, and it's also one of the UK's most iconic landmarks.
For more insights into Warwick's history, discover the Norman crypt of the Collegiate Church of Saint Mary. Also, browse the exhibitions inside Saint John's House Museum, which occupies a Jacobean mansion. You'll find a cluster of 14th-century homes near Warwick's West Gate.
After getting your fill of history, head ten miles south to the British Motor Museum to see the world's largest collection of classic British vehicles. Then, discover more of the best places to visit on a day out in Warwickshire.
Cars, castles and charm around every corner – not bad for an easy day trip from Nottingham.
12. Take in the view from Bolsover Castle
From the hilltop grounds of the 11th-century Bolsover Castle, you can soak up sprawling views of Derbyshire and the Vale of Scarsdale.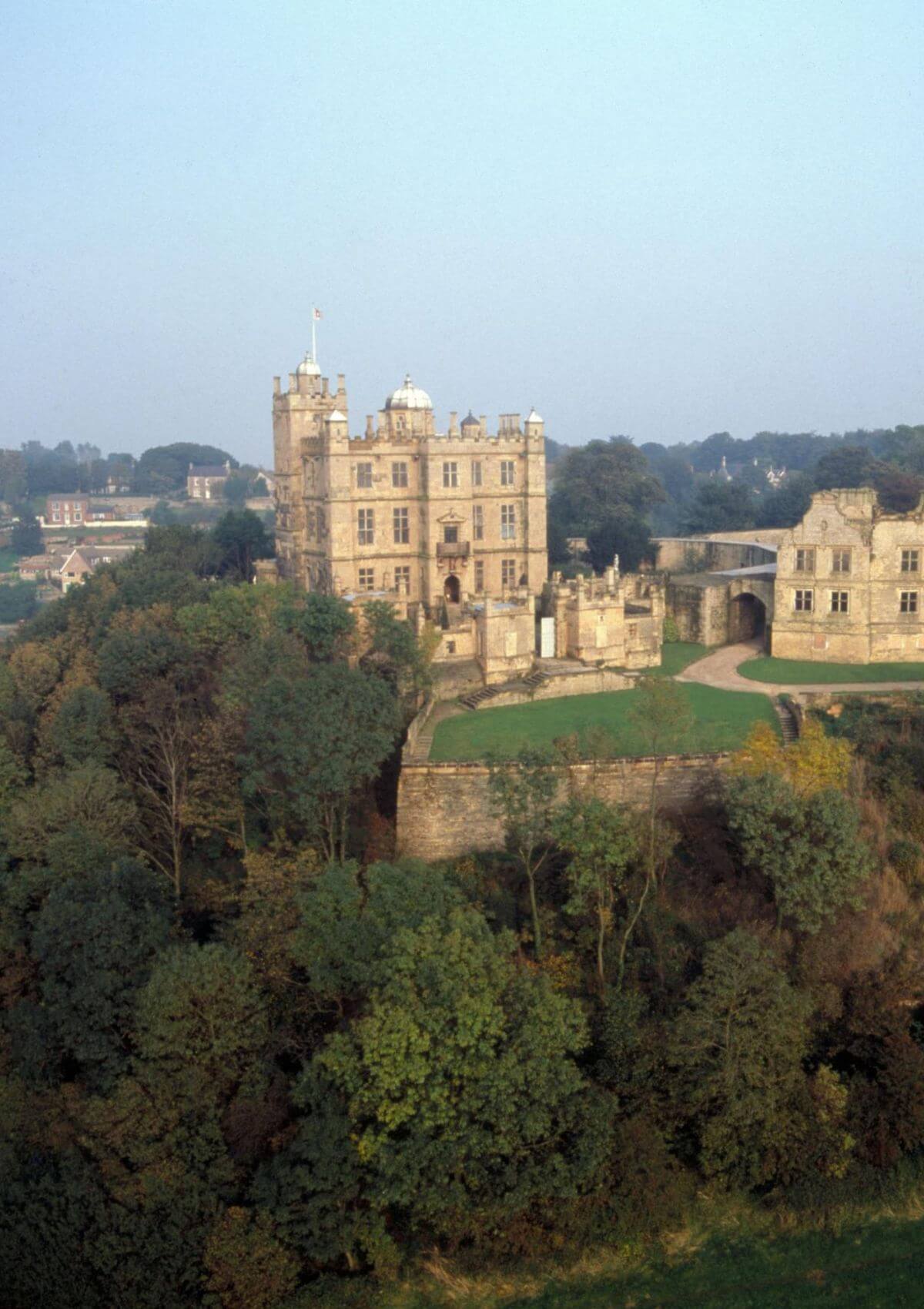 During its lifetime, Bolsover Castle has been left to ruin and restored more than once. Embark on a tour to learn about the fort's fascinating history and secrets. When you need to take a load off your feet, you can order refreshments from the onsite tearooms. The gardens look stunning on a sunny day, and the views from the walls are truly incredible.
In light traffic conditions, it takes around 40 minutes to drive from Nottingham to Bolsover Castle via the M1. Ticket prices for 2023 start at £12.90 per adult and £7.70 per child. Half a day is enough to see the highlights of Bolsover Castle. After, there are plenty of things to do on your day out in Derbyshire.
13. Visit Matlock in the Peak District
The former spa town of Matlock is located right on the doorstep of the Peak District. While Matlock's tourism heyday was during the Victorian era, it still retains many historical and architectural features that once earned it the nickname of 'Little Switzerland'.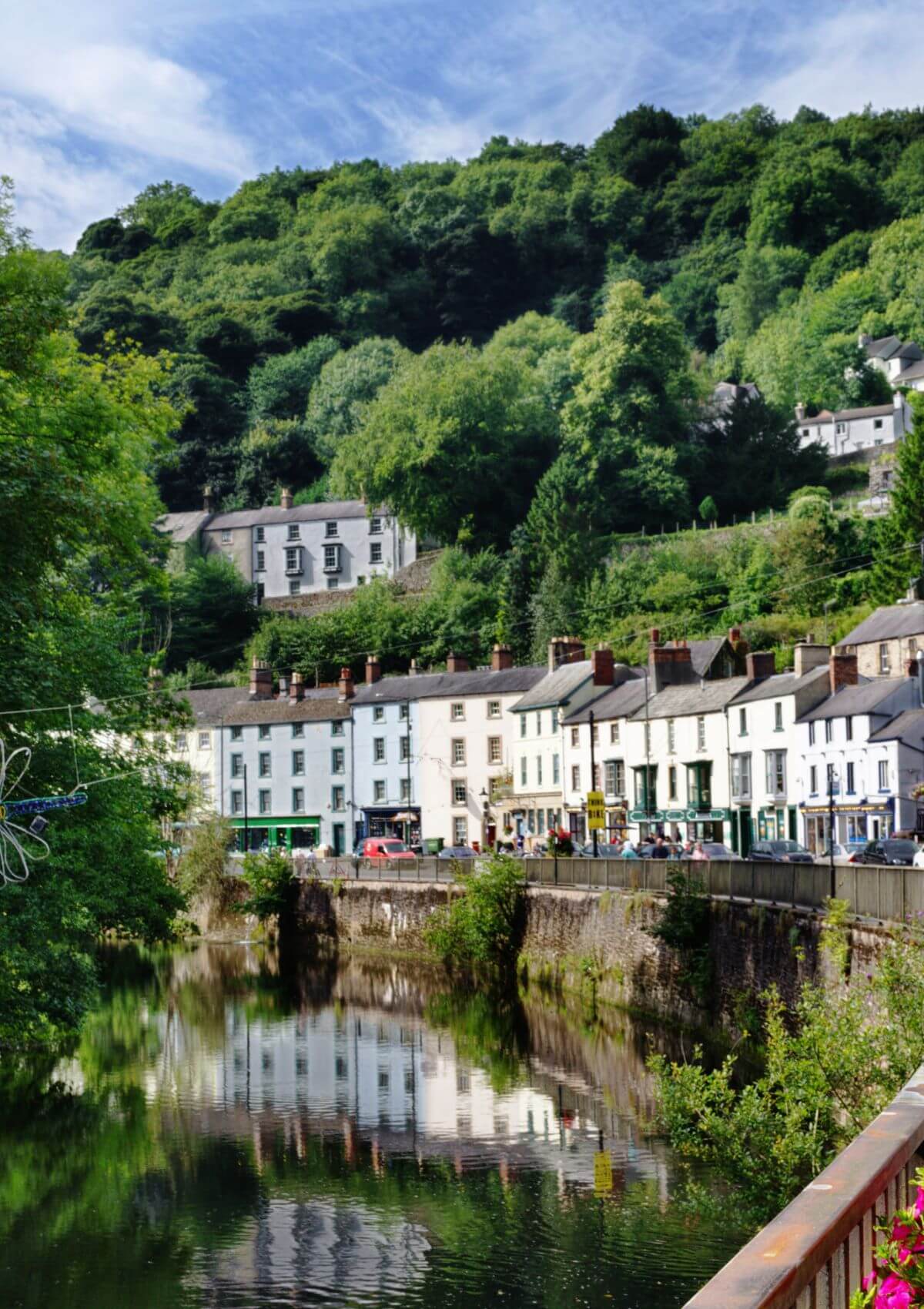 Today, Matlock is famous for its award-winning parks complete with boating lakes, the scenic surrounds of the Derwent Valley and Peak District, and the riverside attractions and cliffs that are illuminated every September and October during the Matlock Bath Illuminations. For sweeping views of this postcard-perfect town, ride the cable car to the Heights of Abraham.
Other top attractions in Matlock include former lead mines such as Masson Caverns, the Peak District Mining Museum, and the 15th-century four-arched bridge that crosses the River Derwent. For a journey back in time, you can ride a vintage tram in the nearby Crich Tramway Village or board a steam train from Matlock to Rowsley.
If you want to make the most of the outdoors in Matlock, take a stroll along Lovers Walk, the Riverside Gardens or the Derwent Valley Heritage Trail. When you need a break, you'll find plenty of pubs, restaurants and independent shops around Crown Square.
Day trips from Nottingham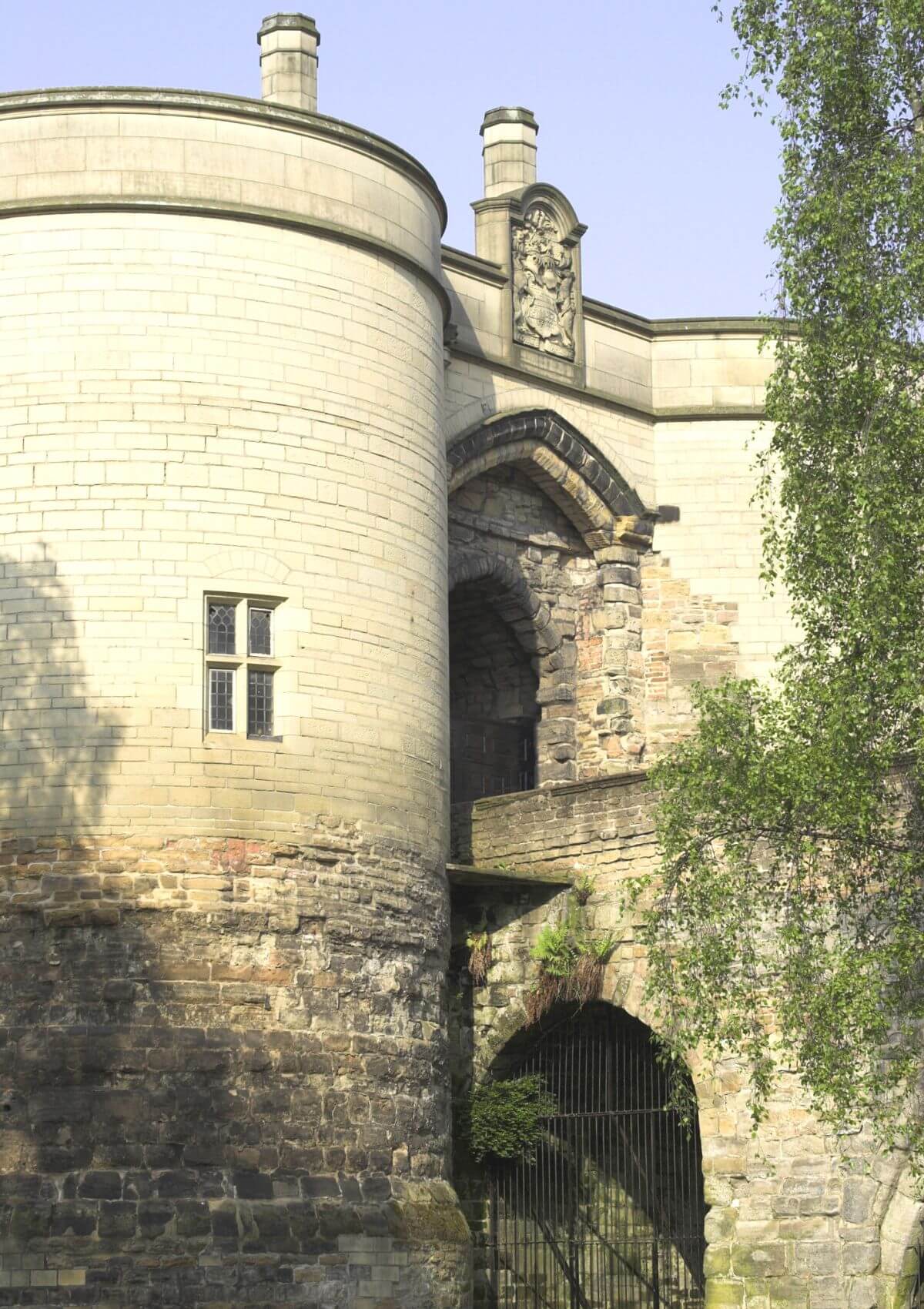 While Nottingham is a vibrant city brimming with history, it's worth escaping the urban sprawl to experience surrounding enchanting places. These day trips from Nottingham are truly outstanding and almost guaranteed to make you feel charmed by the beauty of England.
Quick list of the best day trips from Nottingham
A day trip to Peak District
Visit the Dovedale Stepping Stones
Day trip to Birmingham
Spend a day in Lincoln
Go on a Leicester tour
Biddulph Grange Country Park and Garden
Explore Newstead Abbey
Get lost in Sherwood Forest
Stroll around Grantham
Discover Chatsworth House
Head over to Warwick
Take in the view from Bolsover Castle
Visit Matlock in the Peak District
---