Looking for some great days out in North Yorkshire? Maximise your North Yorkshire days out with these great ideas for North Yorkshire day trippers!
There are so many days out in North Yorkshire to choose from. I'm here to help you pick the best ones to keep you, the family, and the friends happy.
Whether you want some city centre shopping, chill by the beach or mooch on the Moors here are a few ideas for how you can while away the day up north.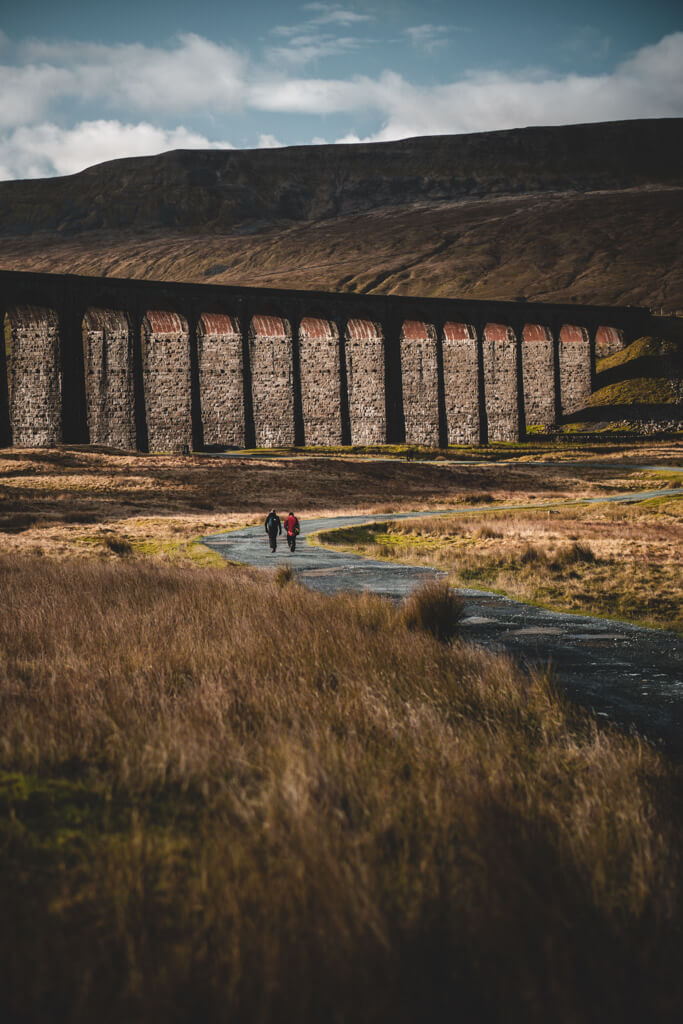 North Yorkshire has some of England's best national parks, is home to the famous Yorkshire pudding, and the wonderful north England coastline of Whitby and Scarborough.
There are quite a few great small cities to see in the north of England, around Yorkshire, so a car is definitely the best way to get about and see as much as possible. That way you can cruise between the Yorkshire Dales and the North York Moors National Park.
There are lot of things to do in North Yorkshire, so let's break it down for you. These are the best days out in North Yorkshire I'd recommend.
Days out in North Yorkshire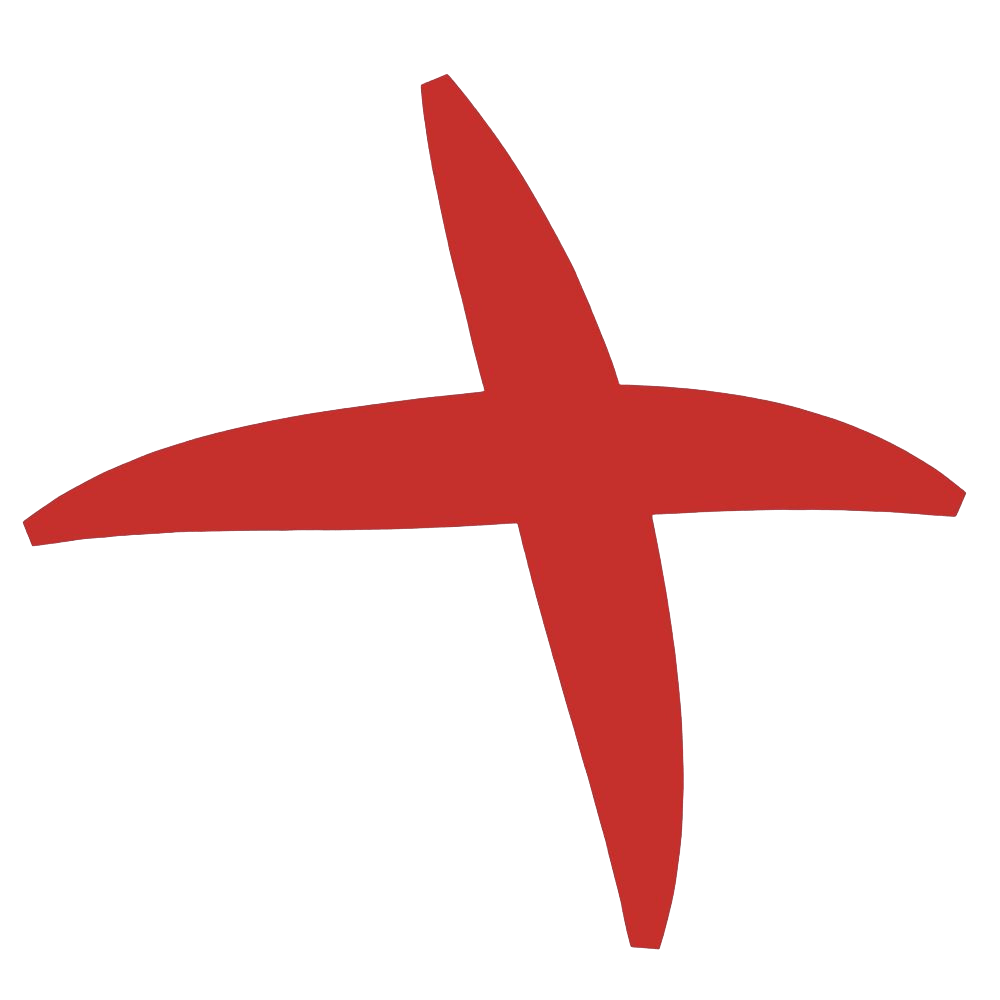 [cmtoc_table_of_contents]
1. Climb a geological phenomena at Brimham Rocks
Located just outside the small city of Ripon in the Yorkshire Dales, Brimham Rocks is a bit of a unique one. They say the huge rock formations were created by a river back before even the dinosaurs were around. Today, you can climb in, around and onto the cool formations that now form a protected National Trust site.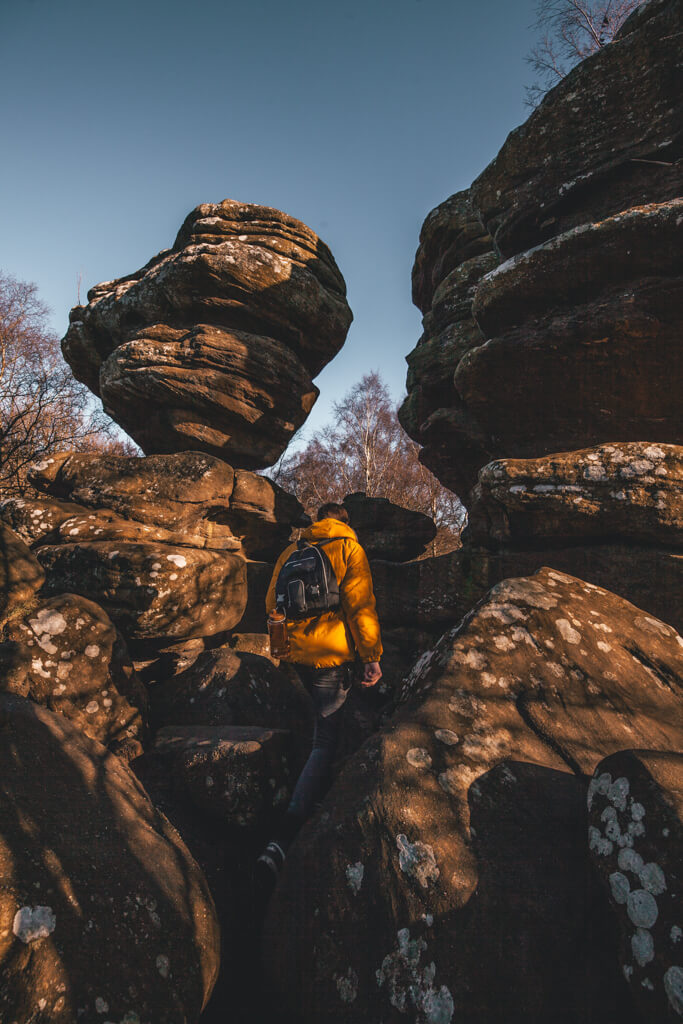 Open to the public for free, climbing isn't your only option though. You can go abseiling, hiking, do yoga and even take photography classes on the rocks. Whatever your preferred method of exploration, it makes for a fun and free day out in Yorkshire, works the legs and gets you seeing a geological phenomena.
Locals also love the Yorkshire Dales ice cream served at the little kiosk and although you can usually expect a queue, it's worth the wait.
2. Go to Flamingo Land
Not too far from York, but in North Yorkshire, and on the outskirts of Malton, Flamingo Land is a theme park come zoo and is one of the best Yorkshire attractions.
Combining two of the most loved activities, you can spend one half of the day whizzing between rollercoasters, ghost trains and teacups before gently transitioning to the animals and enjoy the lion enclosures, giraffe park and reptile centre by way of a log flume.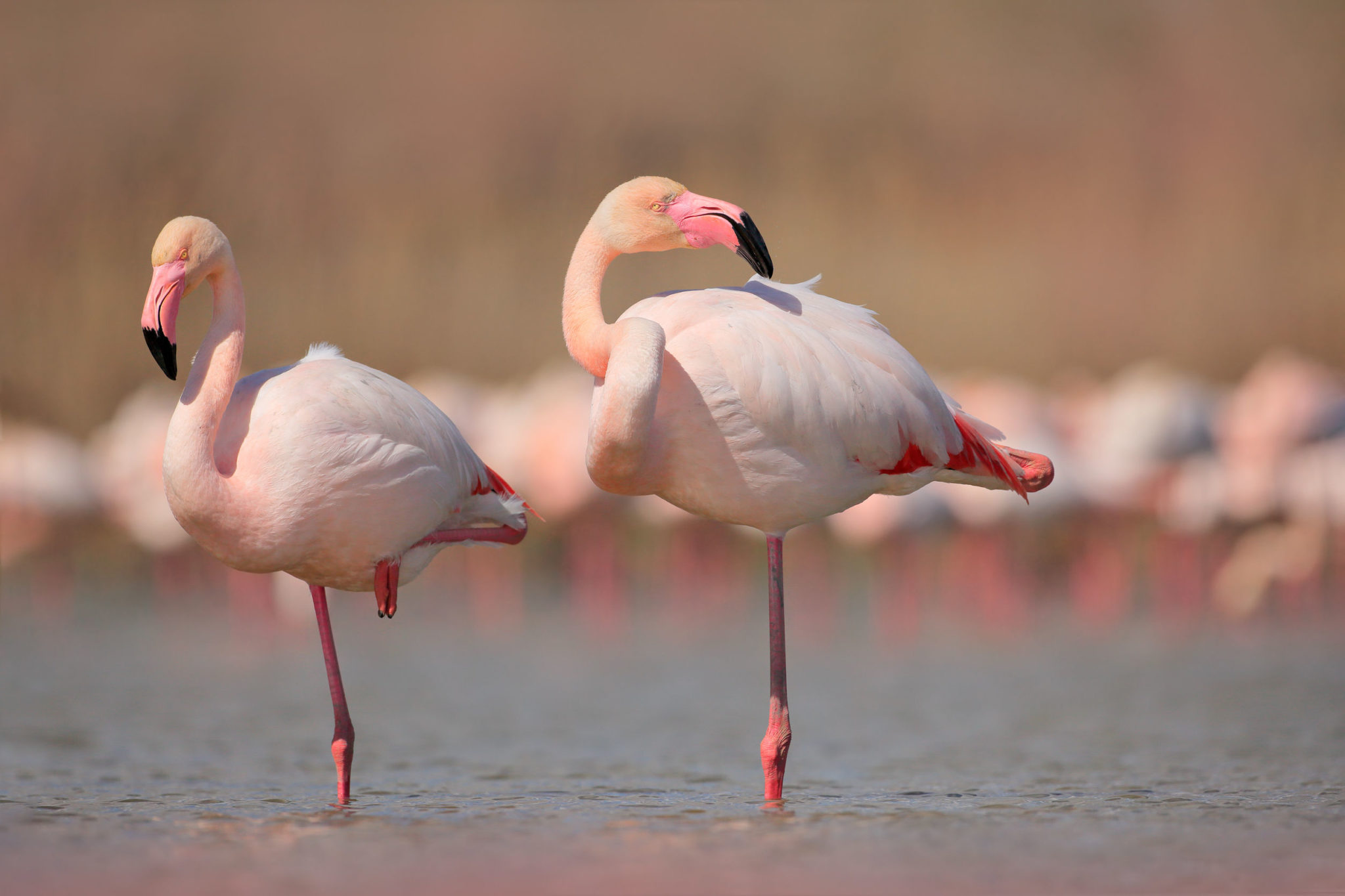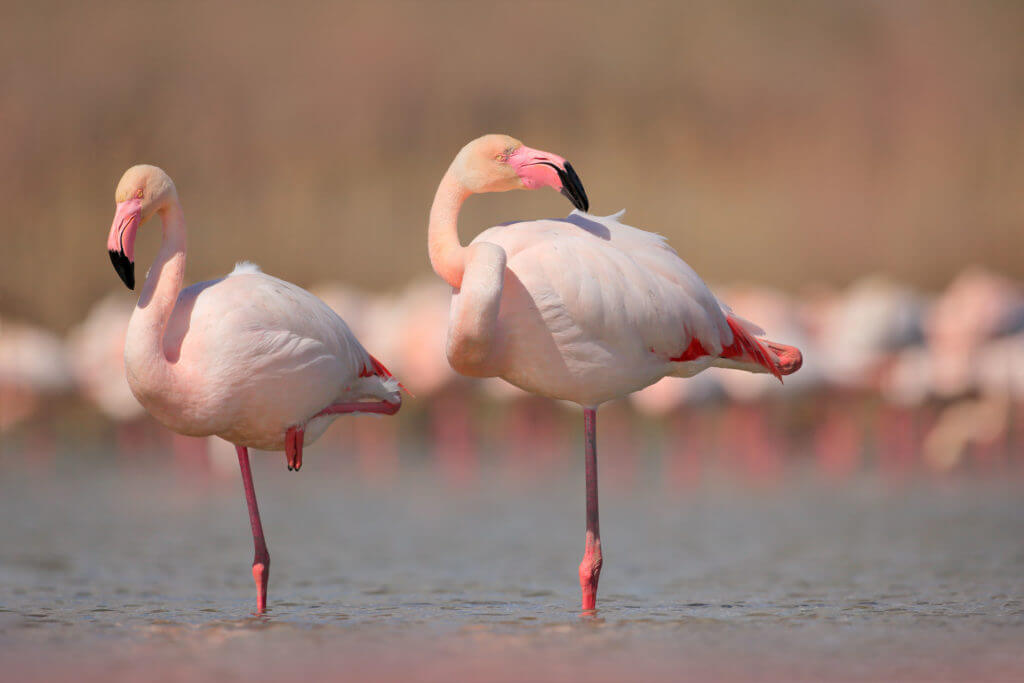 There's also cable cars, sea lion shows and add on experiences like meeting a meerkat, feeding giraffes or learning to be a zoo keeper. I'm not actually sure a day is enough to fit all this in so I'd suggest getting there as early as possible.
Tickets come in at £36 online or £42.50 on the day and while there are loads of food options there, pack a lunch to keep costs down.
3. Seaside in Scarborough
This seaside resort of Scarborough has been a popular holiday destination for over 400 years. Right on the east coast of Yorkshire, the castle cuts the coastline in two making for separate sandy beaches and a load of picturesque views.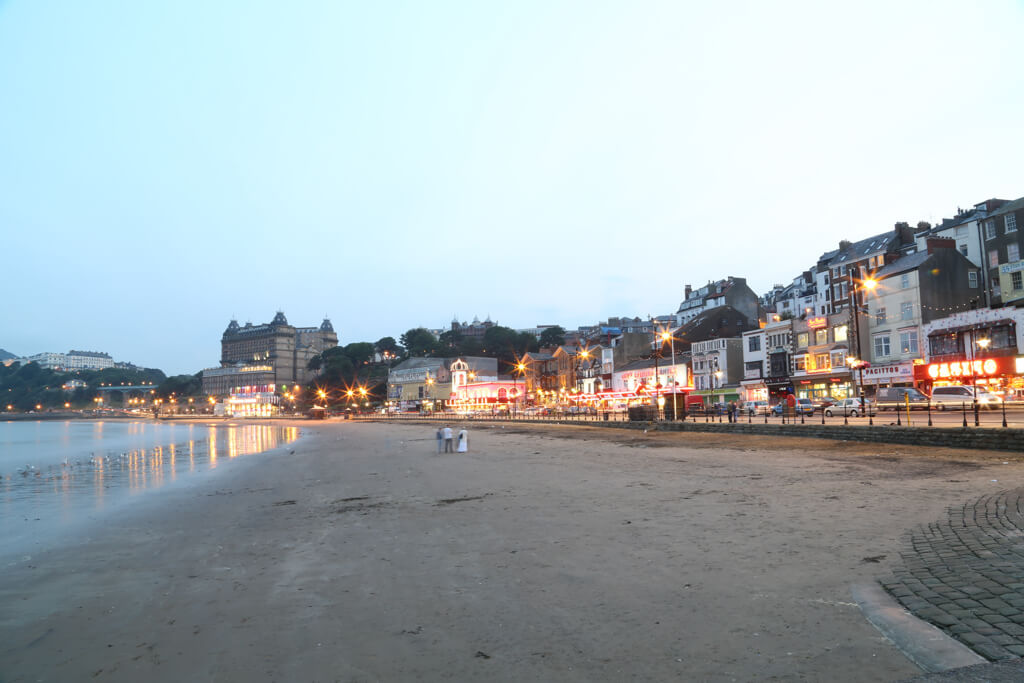 If you've got a sunny day, walking along the promenade with a stick of rock, relaxing on one of the beaches or wandering along the shellfish stalls are probably among the best things to do in Yorkshire.
On a rainy day, hit the arcades and maybe ride on the country's oldest funicular. From seaside to cliffside, although its age doesn't exactly scream health and safety, Spa's Cliff Lift has been well renovated and takes you right to the city's highest point for some decent views.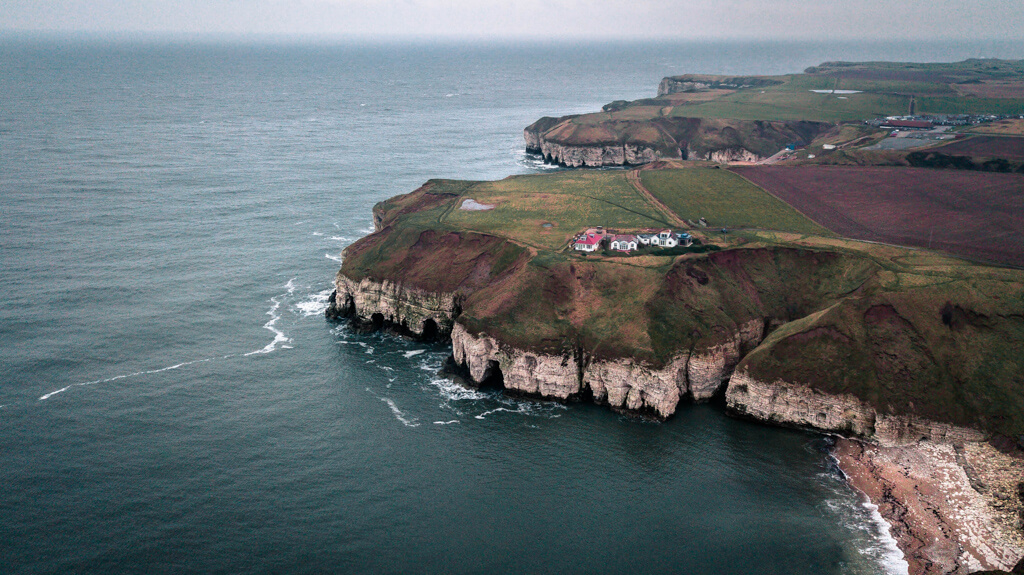 Back down below, fish and chips is the name of the game and somewhere like Silk's or Ramshill will give you a decent portion.
4. Wander round Knaresborough
A cute market town, it'd be easy to drive on through without thinking much of Knaresborough, but if you can park up and wander around the centre, you'll find yourself a little English gem.
First off, there's the medieval castle ruins which overlook the River Nidd and impressive viaduct. Makes for a great day out in North Yorkshire for adults.
Hello perfect picture spot.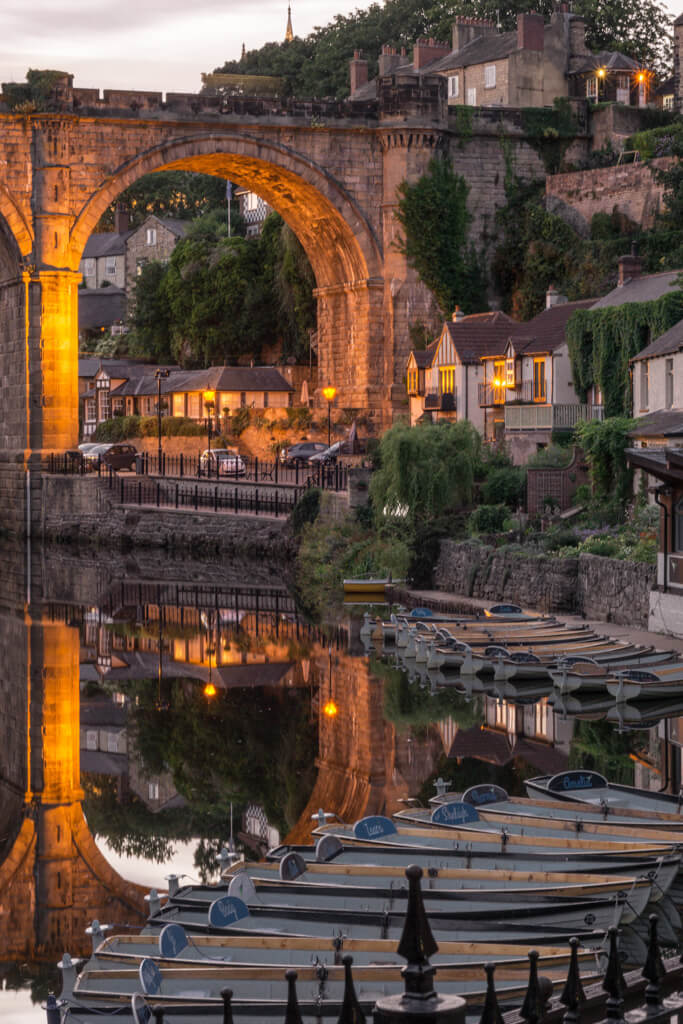 Then there's the twee shops dotted around the square and the riverside walk that takes you along the water to Marigolds Cafe where, weather permitting, you can hop on a rowing boat.
Finally, this tiny town is home to Mother Shipton's Cave, England's oldest tourist attraction and birthplace of the famous prophetess who was said to have predicted the Great Fire of London and the defeat of the Spanish Armada.
Open March to November, it only costs a maximum of £10 per person making Knaresborough a cheap day out in Yorkshire.
5. Hike in North York Moors National Park
One to save for a dry day, the North York Moors National Park spans some of Britain's best seaside and countryside and is one of the greenest places to visit in Yorkshire.
Just up from Scarborough, it stretches right up the coast almost to Middlesborough and ends inland just before Thirsk. In short, it's huge and for miles there's nothing but heather moorland, forest and coastline.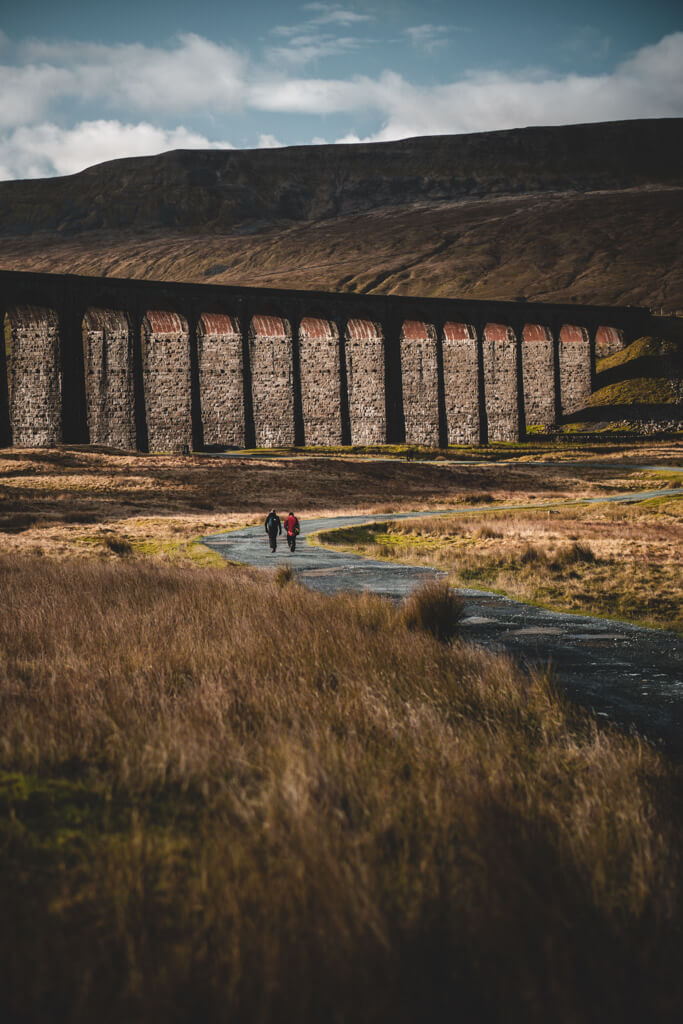 While you can easily get lost walking miles on country hikes, there are some key places you can centre your visit around. There's the small towns of Helmsley, Robin Hood's Bay and Rosedale Abbey and the scene points at Sutton Bank, Blakey Ridge and Hole of Horcum, plus the famous North Yorkshire Moors Railway. This old fashioned steam train travels across 8 miles of countryside and for Harry Potter fans, you may recognise some of the scenery from the first movie (check out England's best Harry Potter days out here).
All dramatic vistas and wild scenery, you can see how it also made its way into Downtown Abbey and why it's a good place for shaking off the cobwebs.
6. Indulge in Harrogate
Sitting in between York and Leeds, this town makes for the quintessential North Yorkshire day out – home to both Yorkshire Tea and Harrogate Water.
Harrogate is an old spa town housing the strongest sulphur wells in Europe. Back in Victorian times it was a huge summer spot popular with Russian royals, politicians and writers. Charles Dickens himself is said to have called Harrogate 'the queerest place with the strangest people, leading the oddest lives'.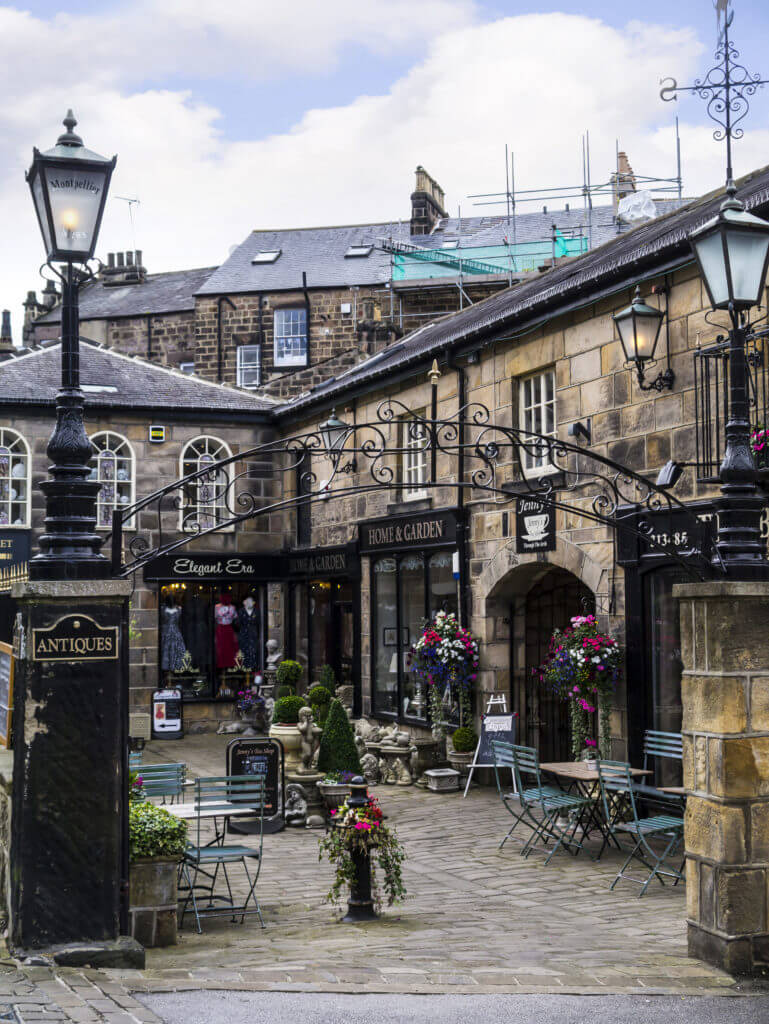 I'm not sure that's quite how I'd describe it today but you can learn more about its water history at the Royal Pump Museum before visiting the restored Turkish Baths. These have chambers of mosaics, pools, and saunas as well as different relaxation treatments to try.
Once you're all sweated out, venture up the street to Betty's Tea Rooms. Like stepping back in time, tea is served in silver, staff are dressed in old fashioned outfits, and scones and crumpets top the menu — none more so than their famous Fat Rascal scone.
7. Challenge yourself in the Yorkshire Dales
Directly opposite the North York Moors in the west of the region, the Yorkshire Dales has yet more epic scenery with numerous hills, waterfalls and walking trails. Ideal for outdoor aficionados, many come here to conquer the Three Yorkshire Peaks.
The 24 miles across three peaks in 12 hours is the official challenge although many break it up into a few days and stay in nearby towns. Nidderdale, Widdale and Littondale are probably the favourites and all have great country pubs and cosy B&Bs.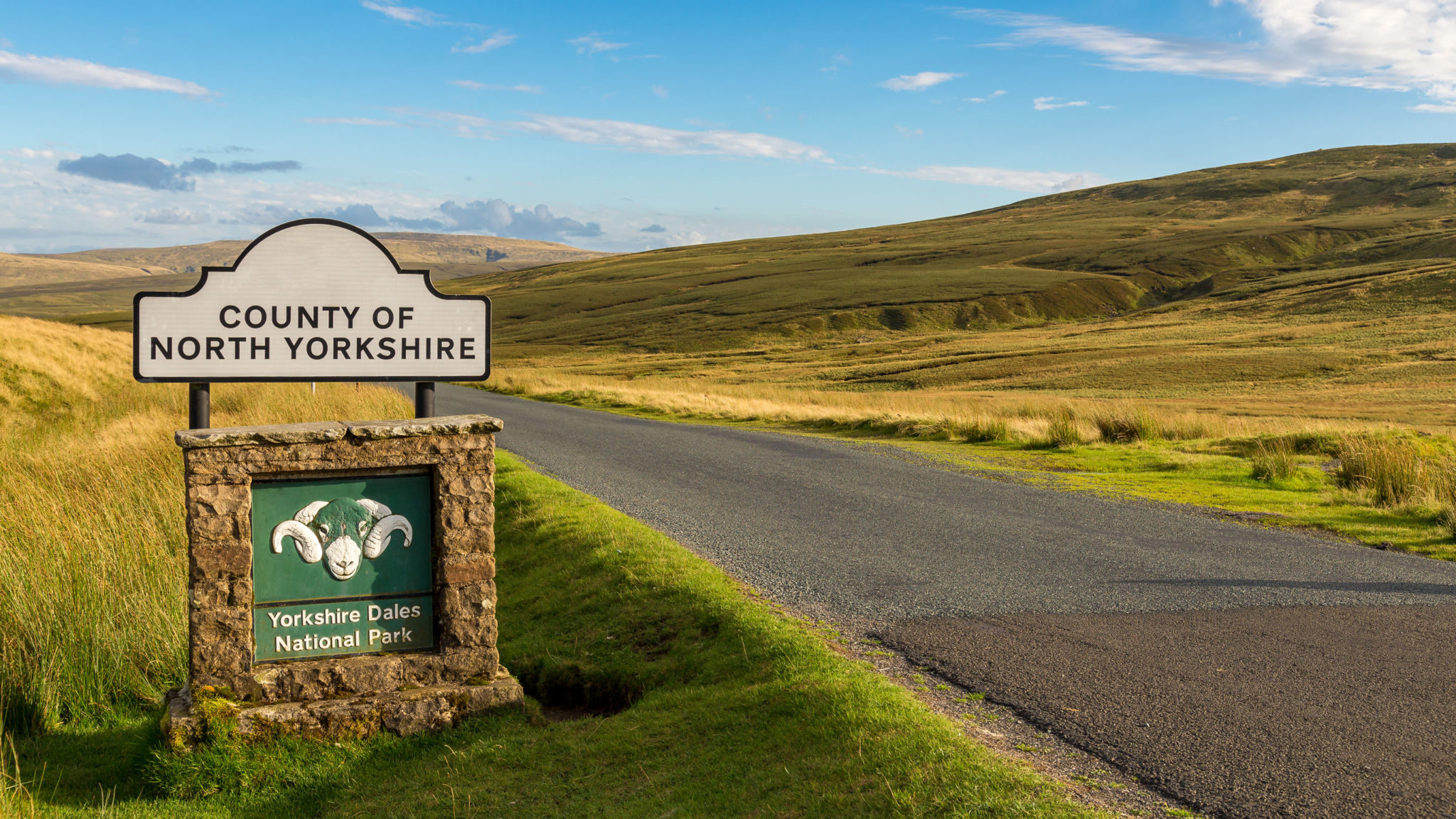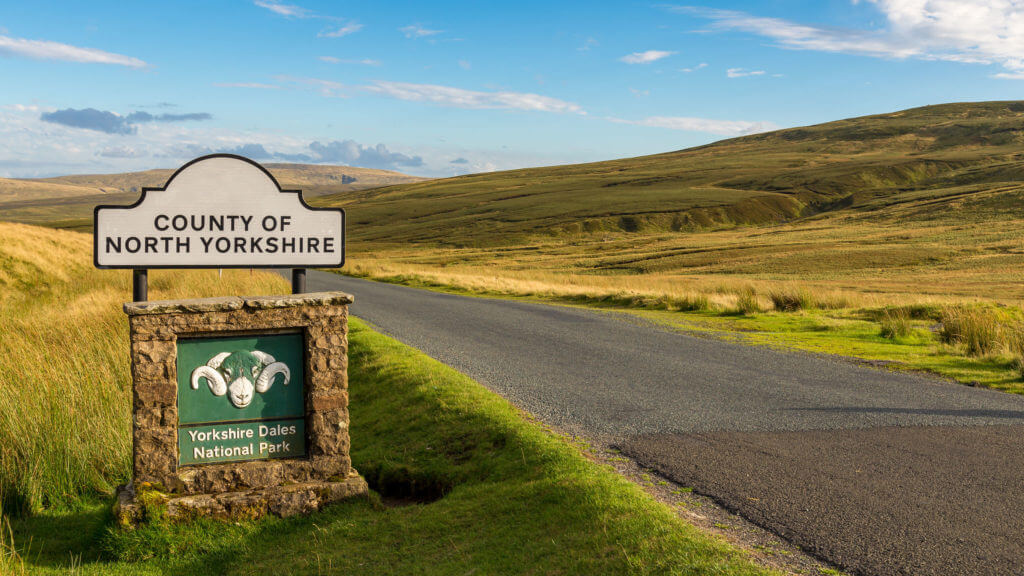 And, sticking with the naming convention, can you guess where Emmerdale is set?
Yep, it's filmed in Littondale and while you can't visit the actual set, back over in Leeds the ITV studio does an Emmerdale tour for £35.
Other fun things you can pencil in a day around the moors include Forbidden Corner, Bolton Abbey, Wensleydale Creamery and Malham Tarn Lake and Nature Reserve.
You can have some great days out in North Yorkshire in the Yorkshire Dales.
---
FANCY A QUIZ?
The BIG 50-Question Yorkshire Quiz
How many can you get right?
---
More days out in Yorkshire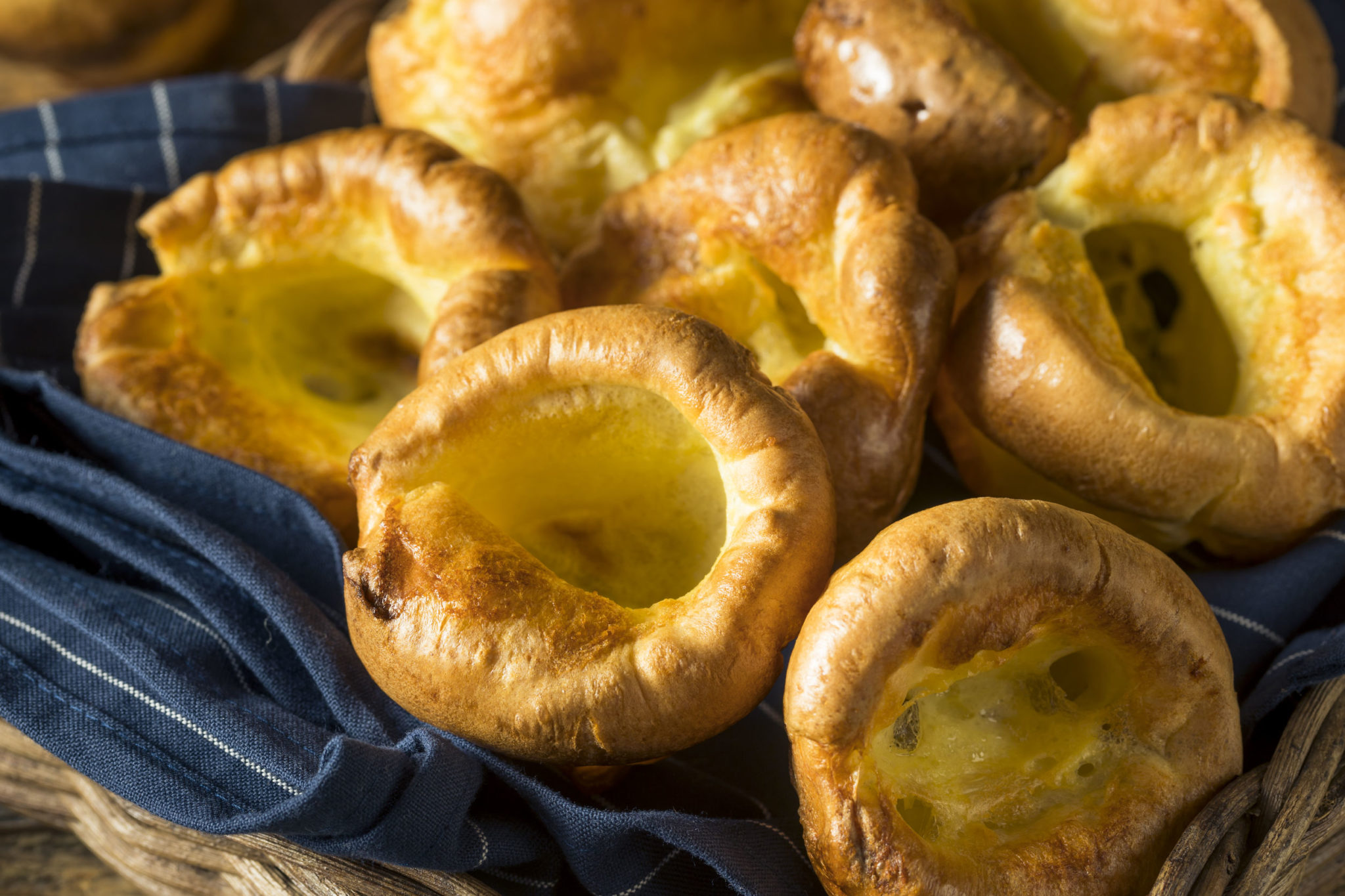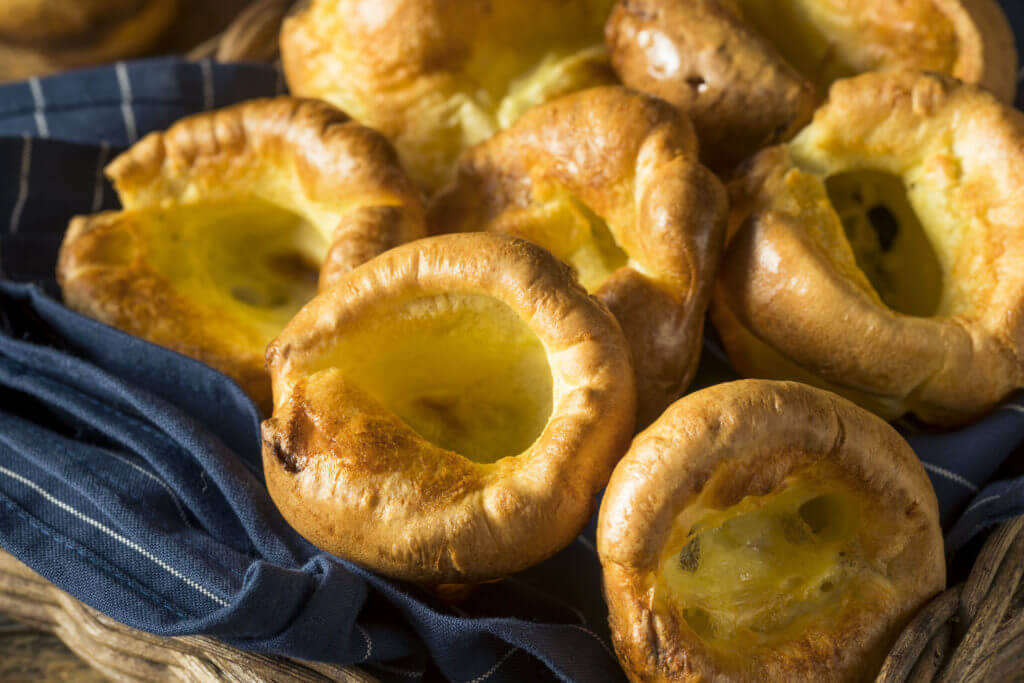 8. Enjoy a traditional Sunday lunch with a Yorkshire pudding
9. Learn about World War II at Eden Camp in Malton.
10. Go llama trekking with Nidderdale Llamas.
---