Looking for some great days out in North Yorkshire? Maximise your North Yorkshire days out with these great ideas for North Yorkshire day trippers!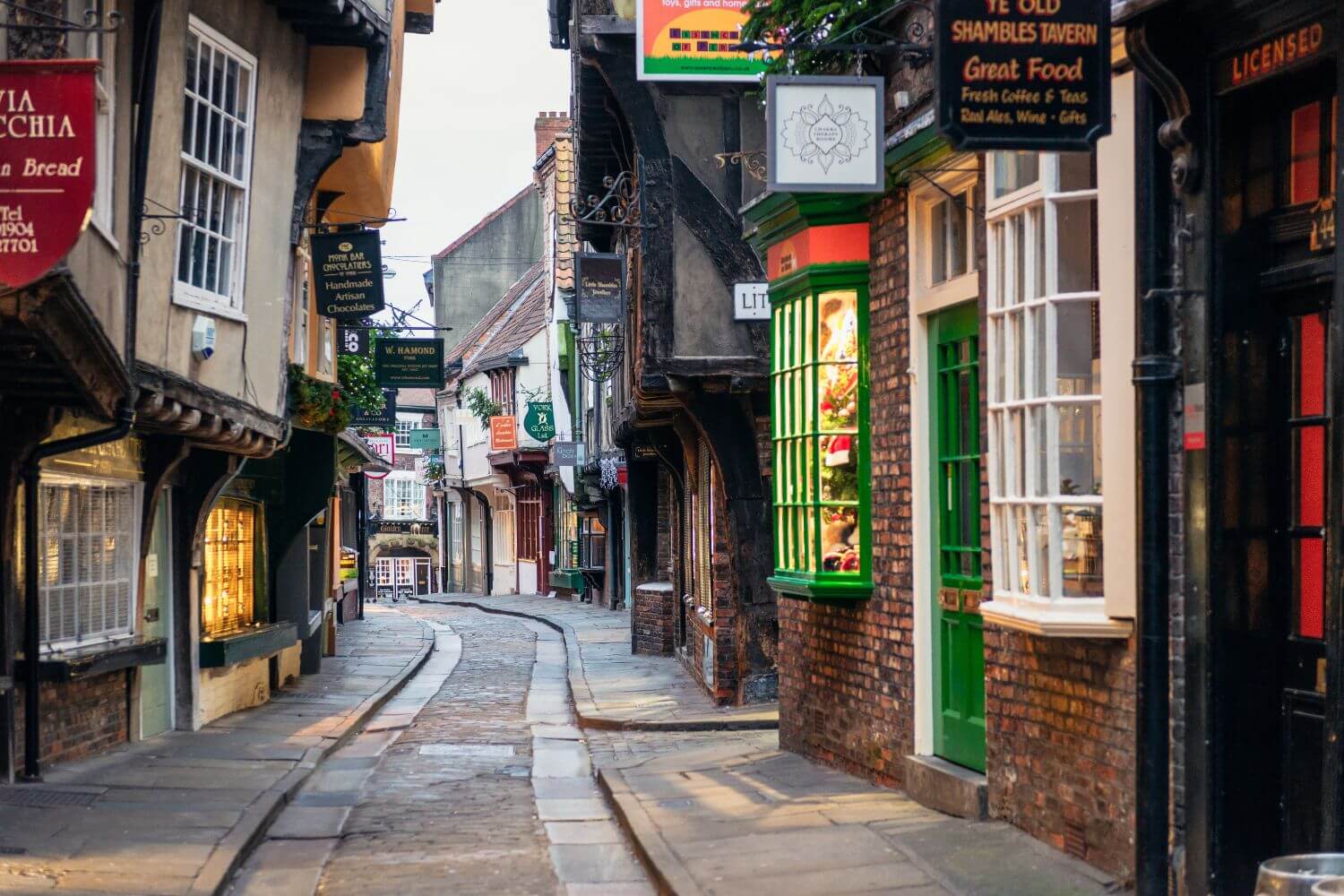 There are so many days out in North Yorkshire to choose from. I'm here to help you pick the best ones to keep you, the family, and the friends happy.
Whether you want some city centre shopping, chill by the beach or mooch on the Moors here are a few ideas for how you can while away the day up north.
North Yorkshire has some of England's best national parks, is home to the famous Yorkshire pudding, and the wonderful north England coastline of Whitby and Scarborough too.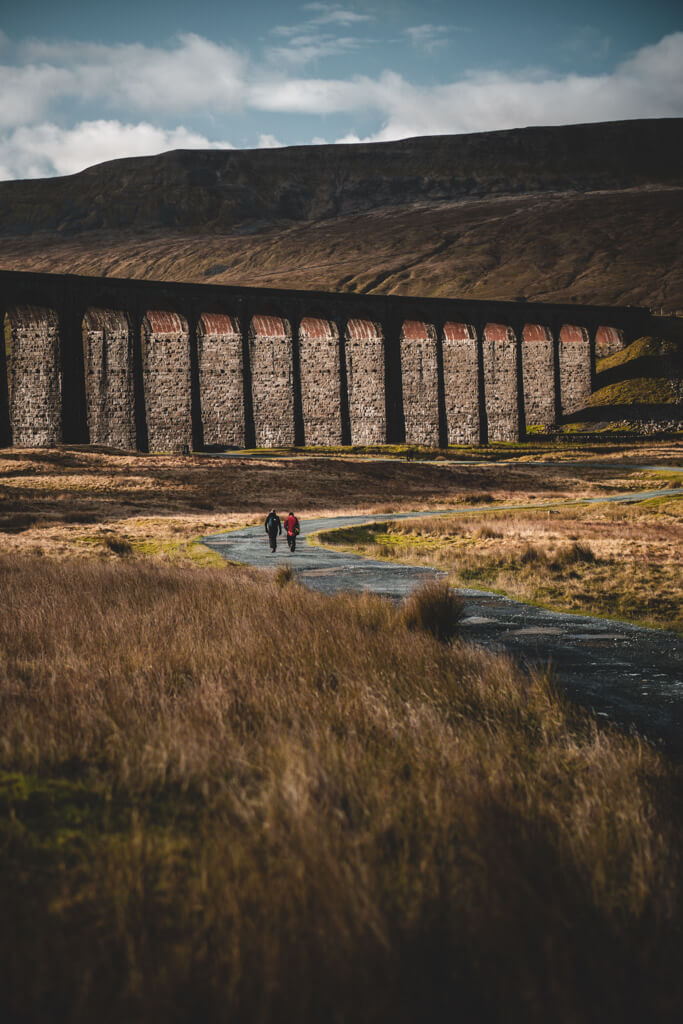 There are quite a few great small cities to see in the north of England, around Yorkshire, so a car is definitely the best way to get about and see as much as possible. That way you can cruise between the Yorkshire Dales and the North York Moors National Park rather than worrying about the faff of trains and taxis.
There are lot of things to do in North Yorkshire, so let's break it down for you – these are the best days out in North Yorkshire I'd recommend.
Best Days Out in North Yorkshire
Here are all the best North Yorkshire days out for anyone who wants to make the most of their time in this beautiful county.
1. Climb a geological phenomena at Brimham Rocks
Located just outside the small city of Ripon in the Yorkshire Dales, Brimham Rocks is a bit of a unique one. They say the huge rock formations were created by a river back before even the dinosaurs were around. Today, you can climb in, around and onto the cool formations that now form a protected National Trust site.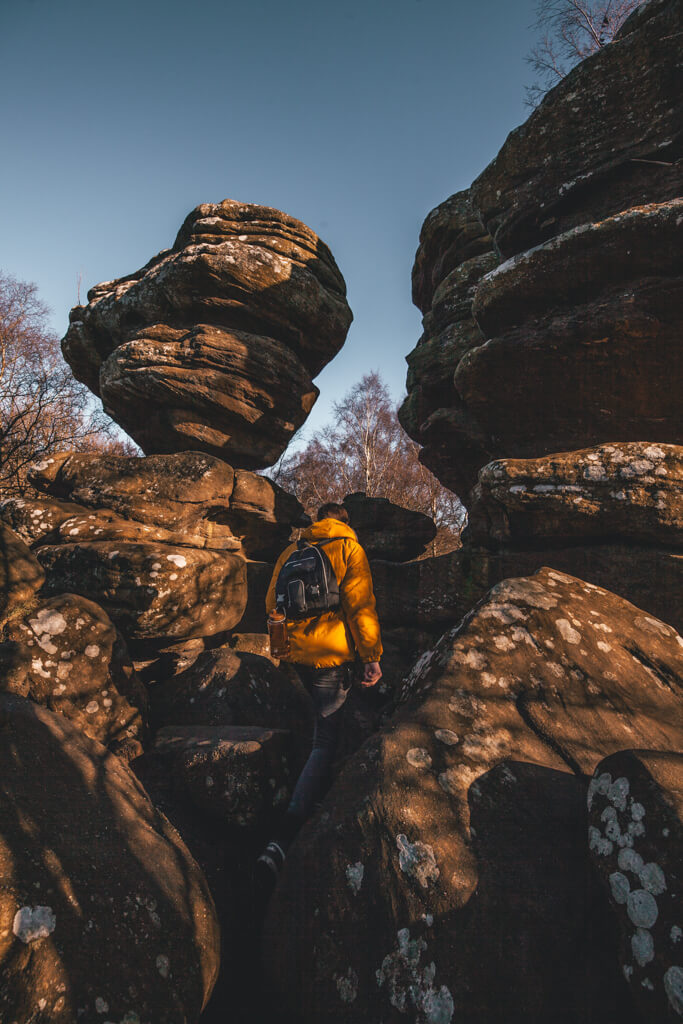 Open to the public for free, climbing isn't your only option though. You can go abseiling, hiking, do yoga and even take photography classes on the rocks. Whatever your preferred method of exploration, it makes for a fun and free day out in Yorkshire, works the legs and gets you seeing a geological phenomena.
Locals also love the Yorkshire Dales ice cream served at the little kiosk and although you can usually expect a queue, it's worth the wait.
---
2. Go to Flamingo Land
Not too far from beautiful York, but in North Yorkshire, and on the outskirts of Malton, Flamingo Land is a theme park come zoo and is one of the best Yorkshire attractions.
Combining two of the most loved activities, you can spend one half of the day whizzing between rollercoasters, ghost trains and teacups before gently transitioning to the animals and enjoy the lion enclosures, giraffe park and reptile centre by way of a log flume.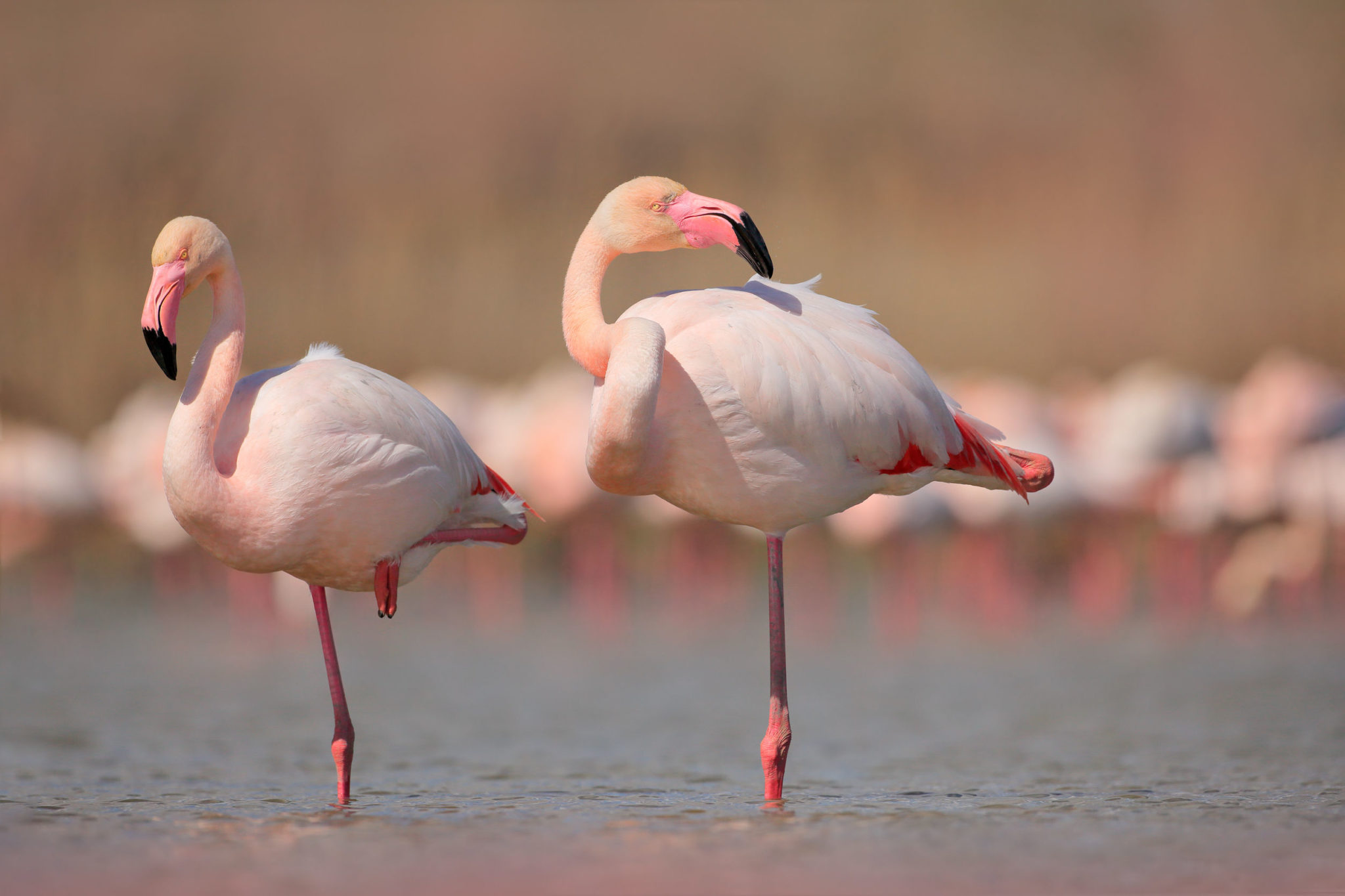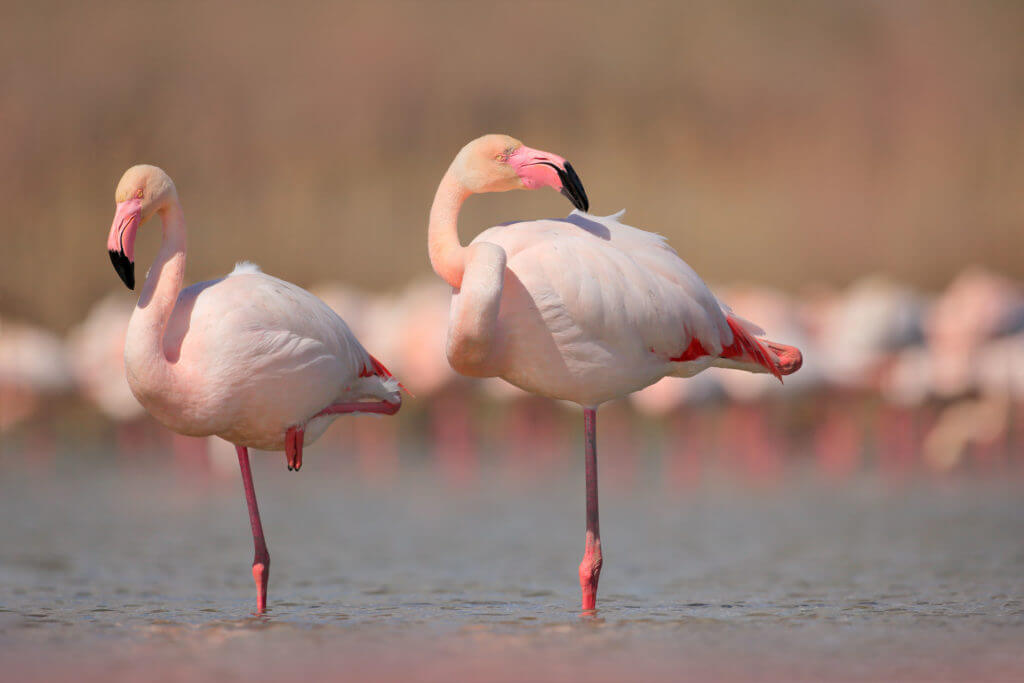 There's also cable cars, sea lion shows and add on experiences like meeting a meerkat, feeding giraffes or learning to be a zoo keeper. I'm not actually sure a day is enough to fit all this in so I'd suggest getting there as early as possible.
It might not be one of the biggest zoos in England, but the fact that it also has rollercoasters makes it one of the most fun!
Tickets come in at £36 online or £42.50 on the day and while there are loads of food options there, you can pack a picnic lunch to keep costs down.
---
3. Seaside in Scarborough
This seaside resort of Scarborough has been a popular holiday destination for over 400 years. Right on the east coast of Yorkshire, the castle cuts the coastline in two making for separate sandy beaches and a load of picturesque views.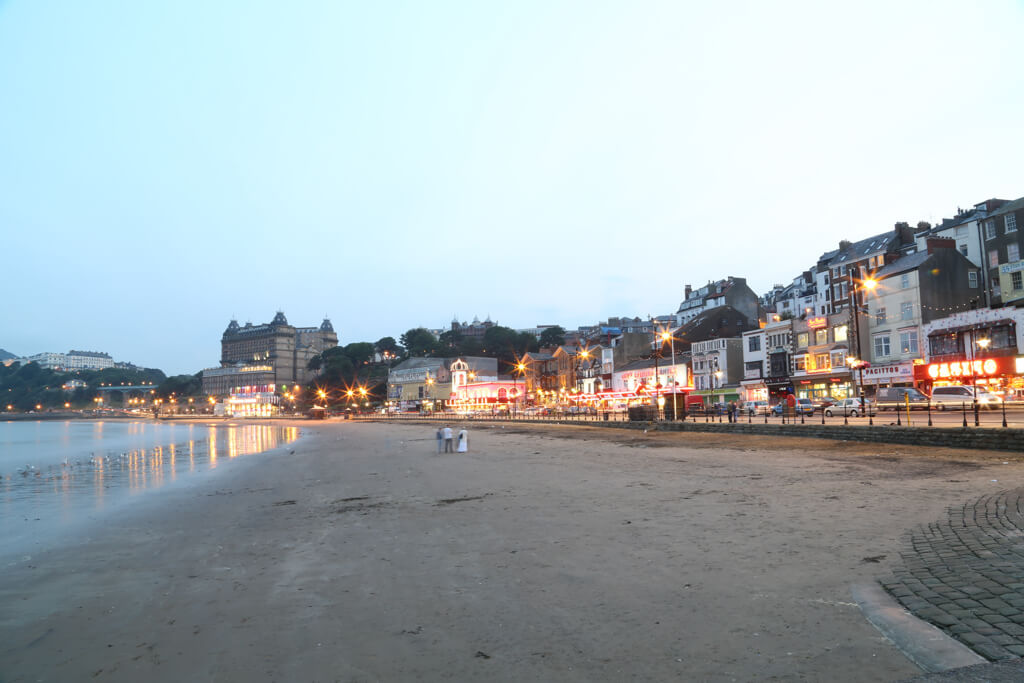 If you've got a sunny day, walking along the promenade with a stick of rock, relaxing on one of the most amazing beaches in Yorkshire or wandering along the shellfish stalls are probably among the best things to do in Yorkshire.
On a rainy day, hit the arcades and maybe ride on the country's oldest funicular. From seaside to cliffside, although its age doesn't exactly scream health and safety, Spa's Cliff Lift has been well renovated and takes you right to the city's highest point for some decent views.
Back down below, fish and chips is the name of the game and somewhere like Silk's or Ramshill will give you a decent portion. Scarborough makes for a great day trip from Leeds.
---
All of these North Yorkshire days out make for great day trips from York, but here's our article on the best day trips from York, just in case you want more. This county is also a popular destination for animal lovers with plenty of Yorkshire days out with dogs including beaches, Yorkshire Dales pubs and walking routes, not to mention the two National Parks.
---
4. Wander round Knaresborough
A cute market town, it'd be easy to drive on through without thinking much of Knaresborough, but if you can park up and wander around the centre, you'll find yourself a little English gem.
First off, there's the medieval castle ruins which overlook the River Nidd and the impressive viaduct. Makes for a great day out in North Yorkshire for adults.
Hello perfect picture spot.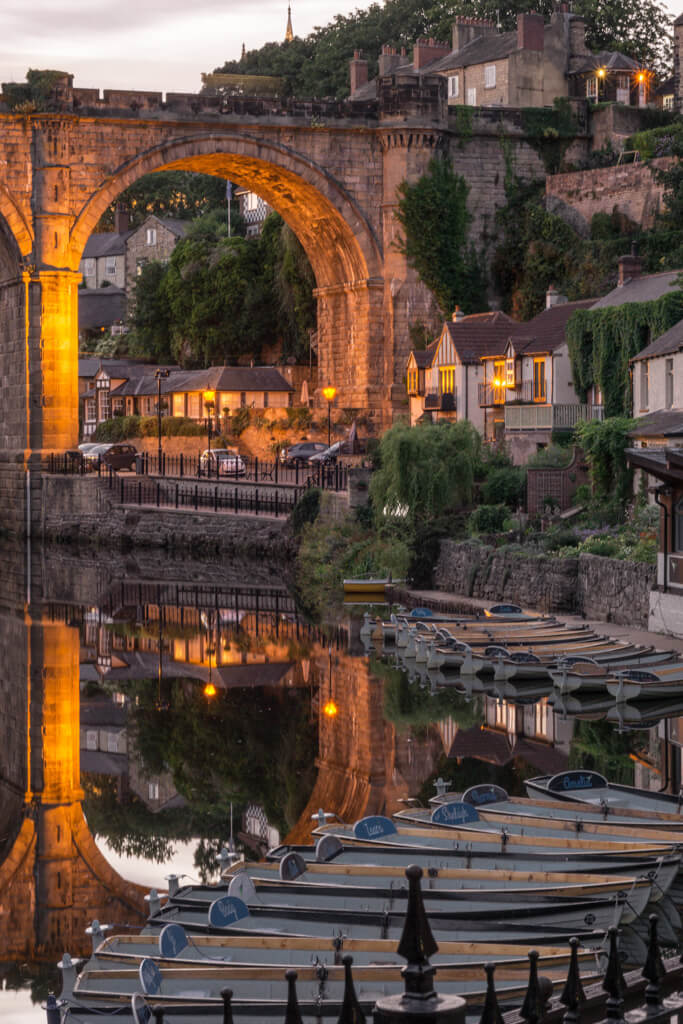 Then there's the twee shops dotted around the square and the riverside walk that takes you along the water to Marigolds Cafe where, weather permitting, you can hop on a rowing boat.
Finally, this tiny town is home to Mother Shipton's Cave, England's oldest tourist attraction and birthplace of the famous prophetess who was said to have predicted the Great Fire of London and the defeat of the Spanish Armada.
Open March to November, it only costs a maximum of £10 per person making Knaresborough a cheap day out in Yorkshire too.
---
5. Hike in North York Moors National Park
One to save for a dry day, the North York Moors National Park spans some of Britain's best seaside and countryside and is one of the greenest places to visit in Yorkshire.
Just up from Scarborough, it stretches right up the coast almost to Middlesborough and ends inland just before Thirsk. In short, it's huge and for miles there's nothing but heather moorland, forest and coastline.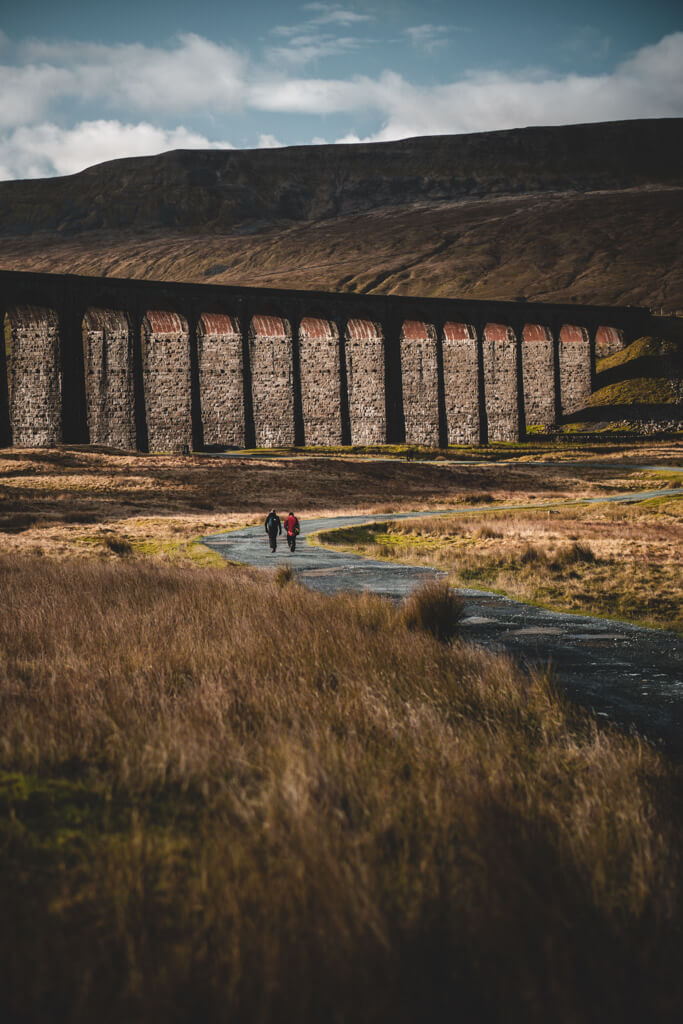 While you can easily get lost walking miles on country hikes, there are some key places you can centre your visit around. There's the small towns of Helmsley, Robin Hood's Bay and Rosedale Abbey and the scene points at Sutton Bank, Blakey Ridge and Hole of Horcum, plus the famous North Yorkshire Moors Railway. This old fashioned steam train travels across 18 miles of countryside and for Harry Potter fans, you may recognise some of the scenery from the first movie (check out England's best Harry Potter days out here).
All dramatic vistas and wild scenery, you can see how it also made its way into Downtown Abbey and why it's a good place for shaking off the cobwebs. Spring is a beautiful time to experience the Moors, in fact, a walk there is one of our best days out in May to enjoy.
---
6. Indulge in Harrogate
Sitting in between York and Leeds, this town makes for the quintessential North Yorkshire day out – home to both Yorkshire Tea and Harrogate Water.
Harrogate is an old spa town housing the strongest sulphur wells in Europe. Back in Victorian times it was a huge summer spot popular with Russian royals, politicians and writers. Charles Dickens himself is said to have called Harrogate 'the queerest place with the strangest people, leading the oddest lives'.
READ MORE: The Best Day Spas in Yorkshire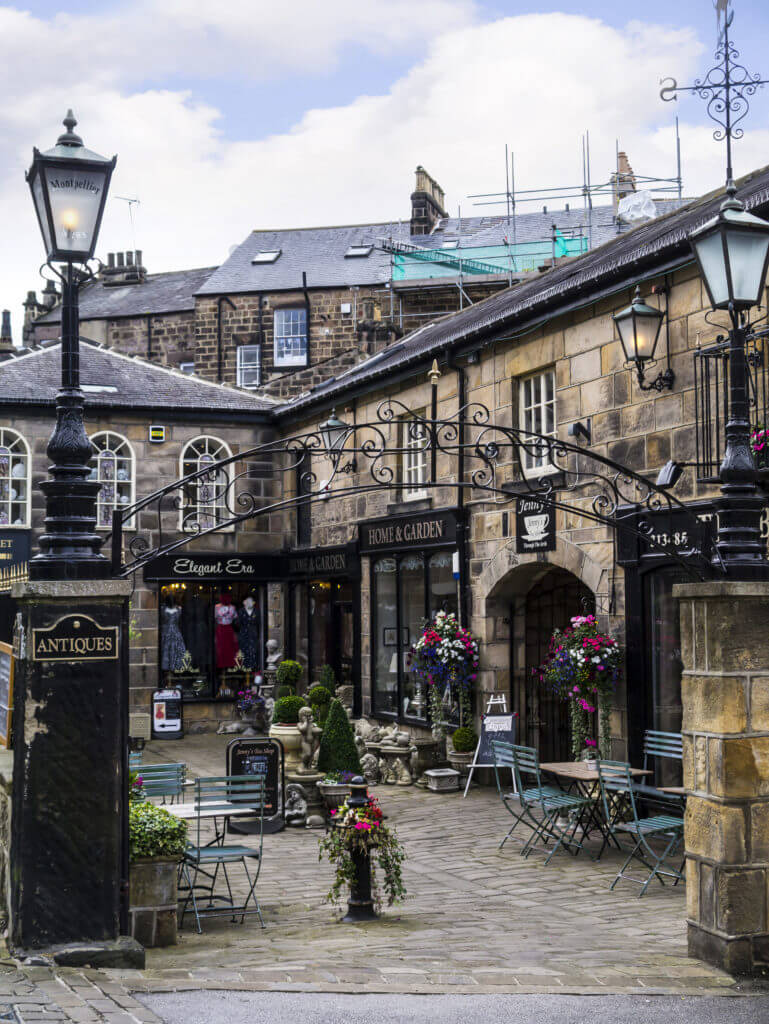 I'm not sure that's quite how I'd describe it today but you can learn more about its water history at the Royal Pump Museum before visiting the restored Turkish Baths. These have chambers of mosaics, pools, and saunas as well as different relaxation treatments to try.
Once you're all sweated out, venture up the street to Betty's Tea Rooms. Like stepping back in time, tea is served in silver, staff are dressed in old fashioned outfits, and scones and crumpets top the menu — none more so than their famous Fat Rascal scone.
---
7. Challenge yourself in the Yorkshire Dales
Directly opposite the North York Moors in the west of the region, the Yorkshire Dales National Park has yet more epic scenery with numerous hills, waterfalls and walking trails. Ideal for outdoor aficionados, many come here to conquer the Three Yorkshire Peaks.
The 24 miles across three peaks in 12 hours is the official challenge although many break it up into a few days and stay in nearby towns. Nidderdale, Widdale and Littondale are probably the favourites and all have great country pubs and cosy B&Bs.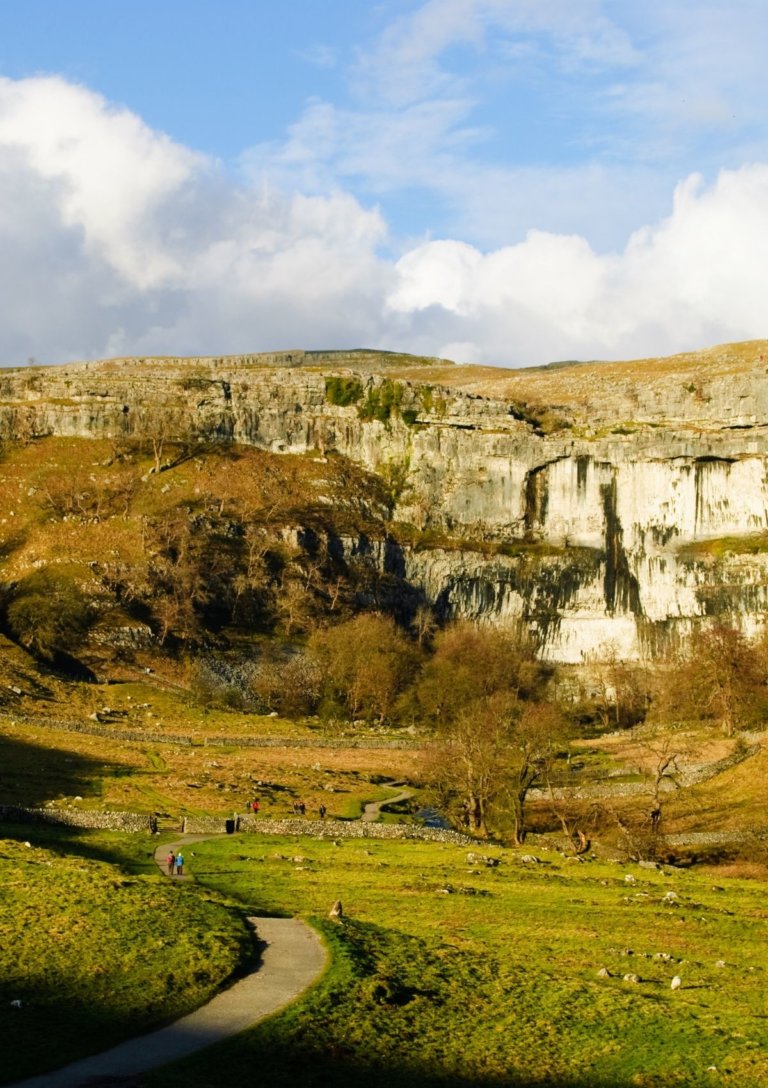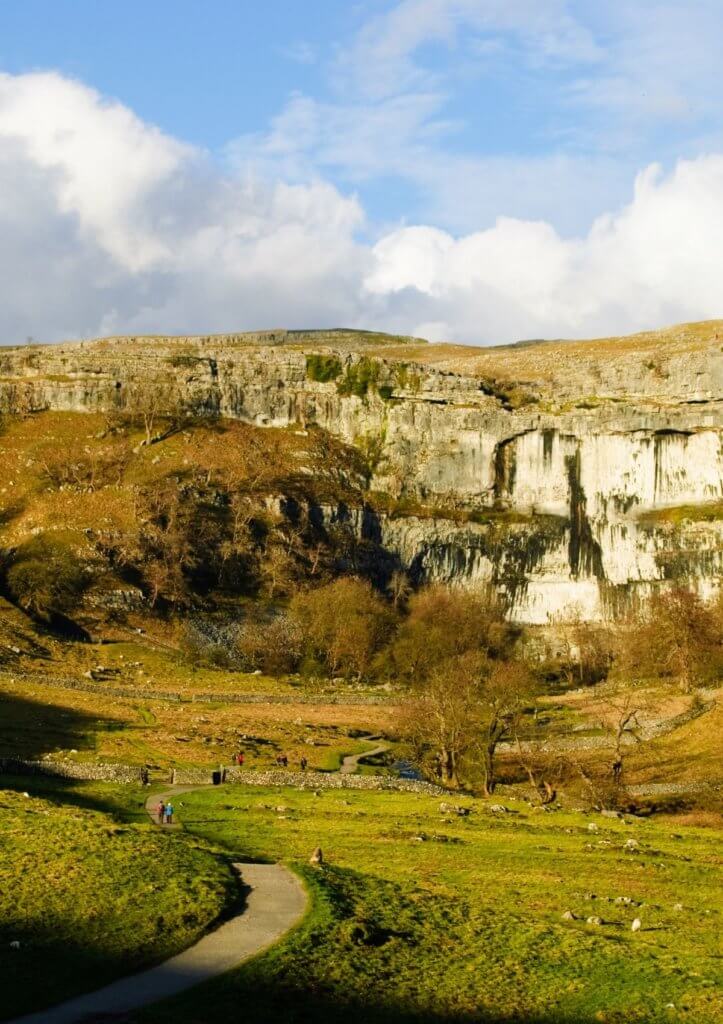 The Dales have some of the best views in all of North Yorkshire. Makes sure to visit Malham Cove – a massive limestone cliff, carved by an ancient glacial river. You can climb up to the top using the 400 steps carved in the 80 metre high and 300 metre wide carboniferous limestone cliffs, which are also part of the National Trail, the Pennine Way. Inside the cliff is said to be a 50,000-year-old complex of caves and tunnels that's barely been explored.
Exciting!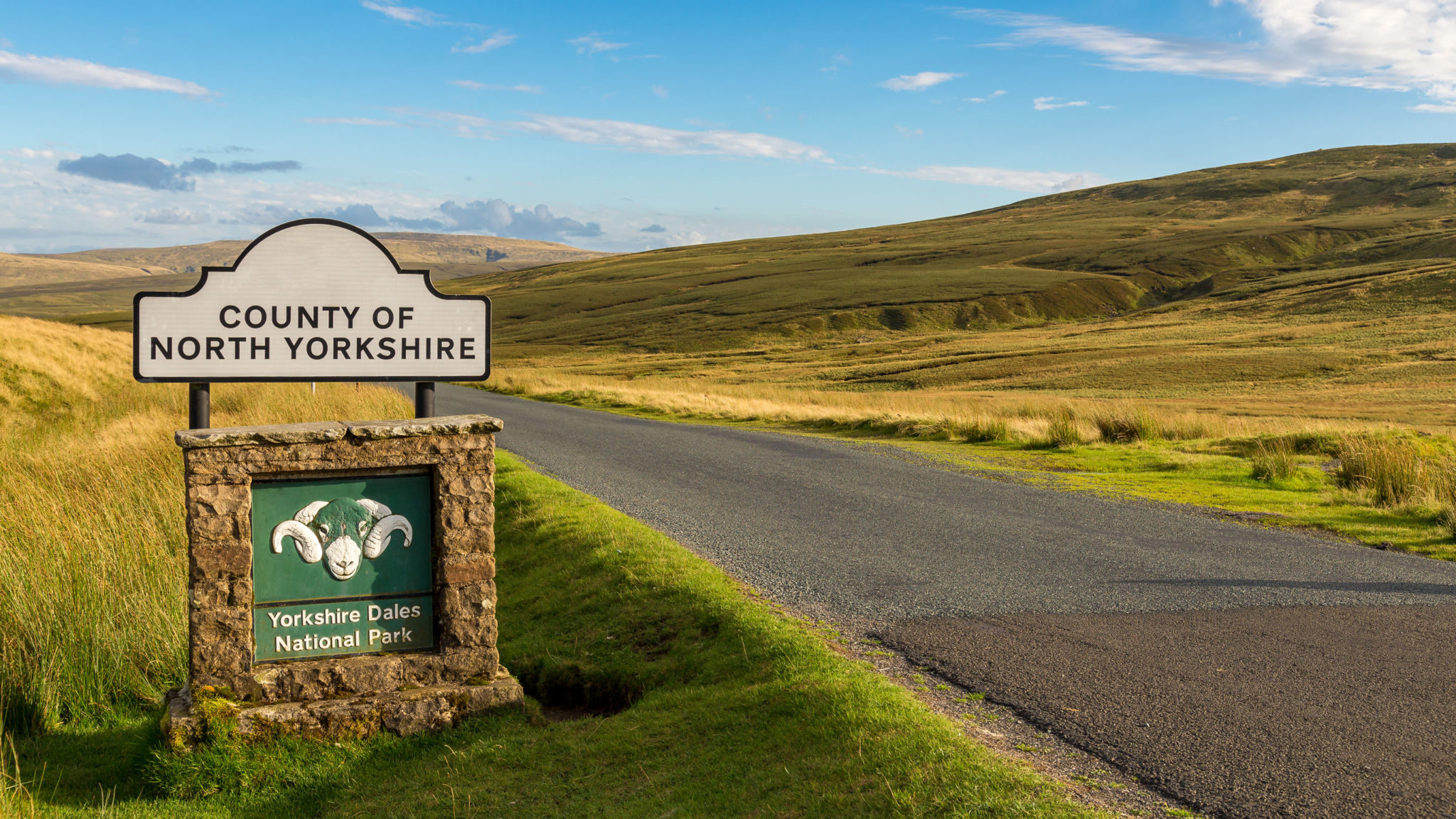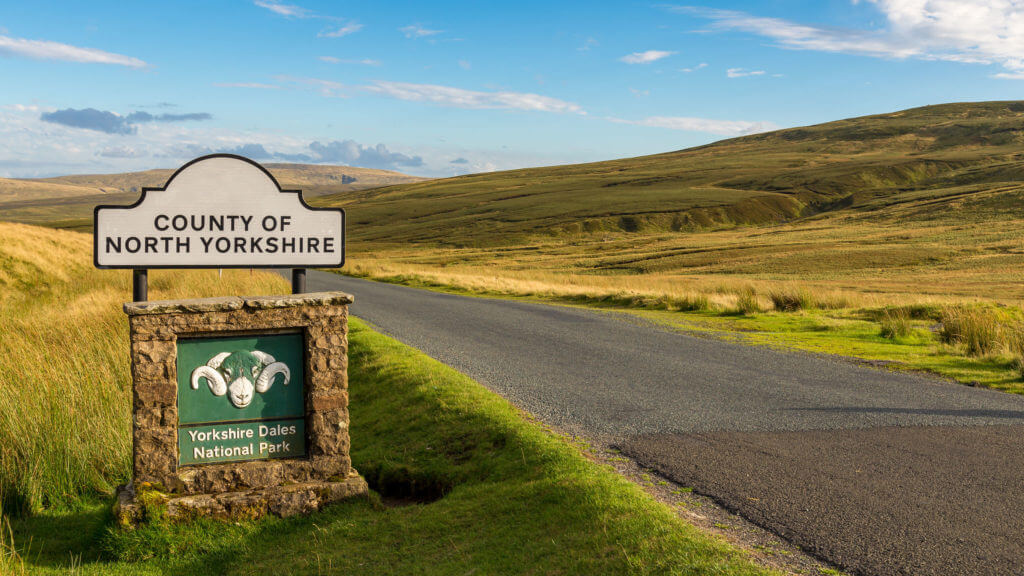 And, sticking with the naming convention, can you guess where Emmerdale is set?
Yep, it's filmed in Littondale and while you can't visit the actual set, back over in Leeds the ITV studio does an Emmerdale tour for £35.
Other fun things you can pencil in a day around the moors include Forbidden Corner, Bolton Abbey, Wensleydale Creamery and Malham Tarn Lake and Nature Reserve.
You can have some great days out in North Yorkshire in the Yorkshire Dales.
---
FANCY A QUIZ?
The BIG 50-Question Yorkshire Quiz
How many can you get right?
---
8. Learn about World War II at Eden Camp in Malton
One of the more unusual places to visit in North Yorkshire, Eden Camp is a Prisoner of War Camp simulation so you can see what life was like for those held captive.
Eden Camp Modern History Theme Museum has events year round and heritage restorations to really take you back. This is your chance to step back in time and experience WW2, safely.
"Experience the sights, sounds and smells of life on the Home Front and the Front Line, all set in the buildings and grounds of an original World War 2 Prisoner of War Camp."

– EDEN CAMP, MALTON
---
9. Go llama trekking with Nidderdale Llamas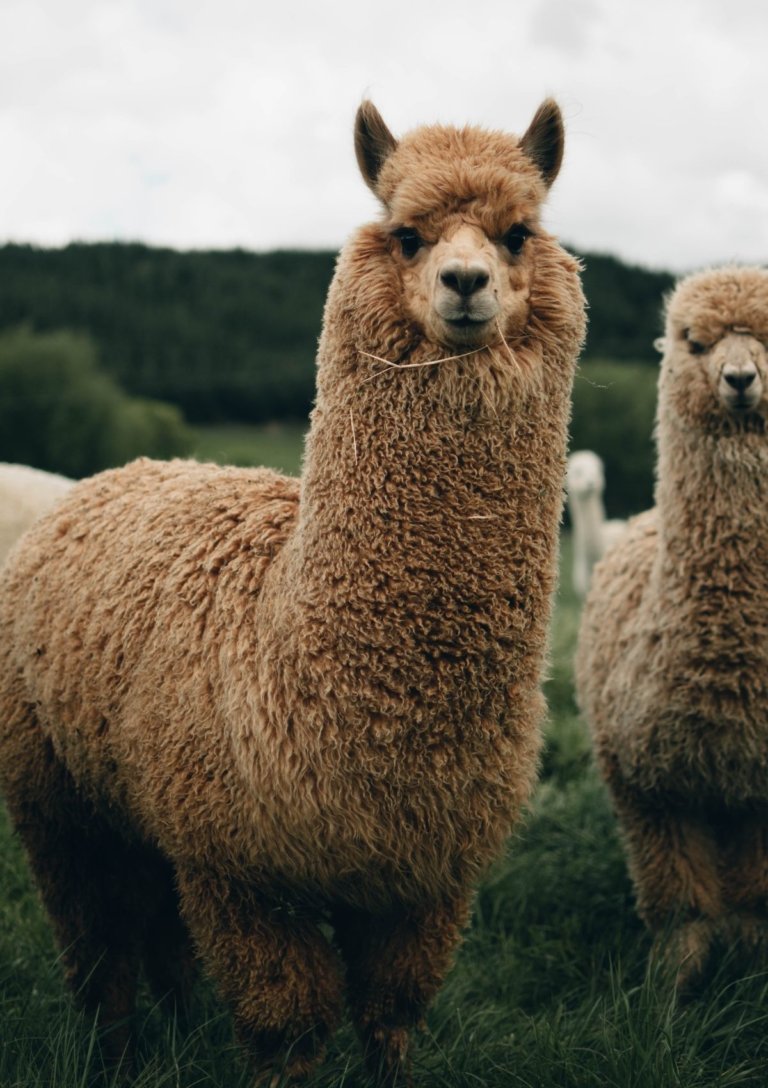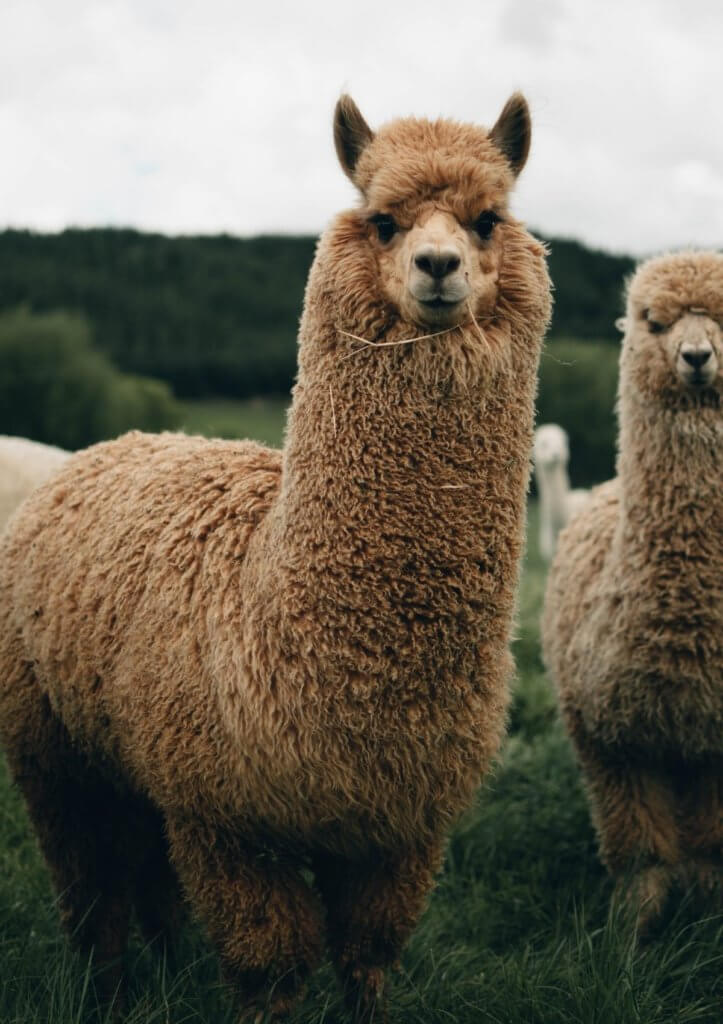 Llama trekking is a great thing to do in North Yorkshire with kids and Nidderdale Llamas offers a truly unique and personal experience for all abilities and age groups. As well as hanging out with the llamas you get to trek around the farm and really get to know them.
"Our llamas and alpacas are gentle, friendly and great fun to be with. Whilst you cannot ride a llama or alpaca, they make amazing walking companions."

– NIDDERDALE LLAMAS
If you're looking for fun days out in North Yorkshire, trekking with llamas is a great shout!
---
10. Studley Royal Water Garden and Fountains Abbey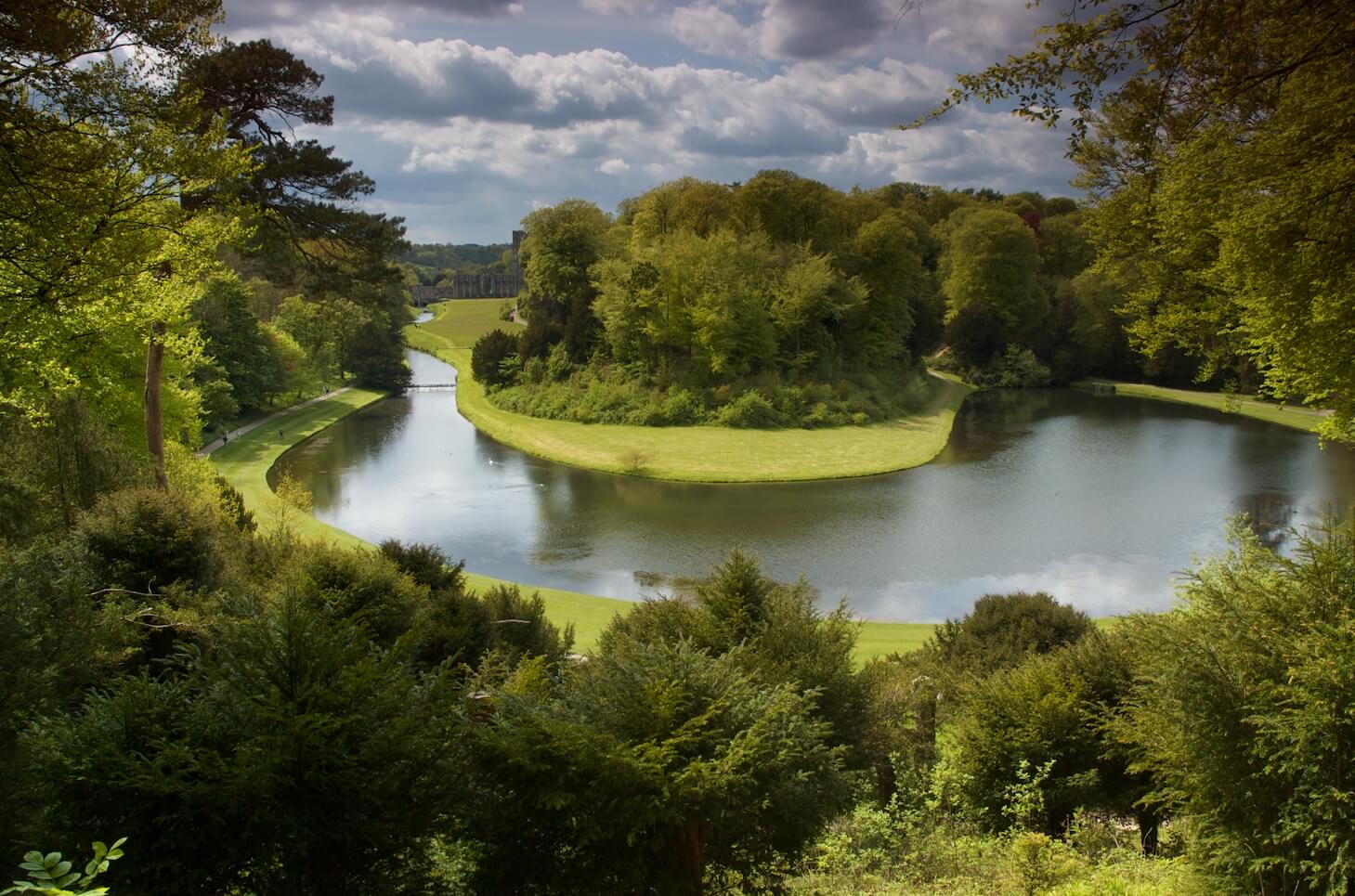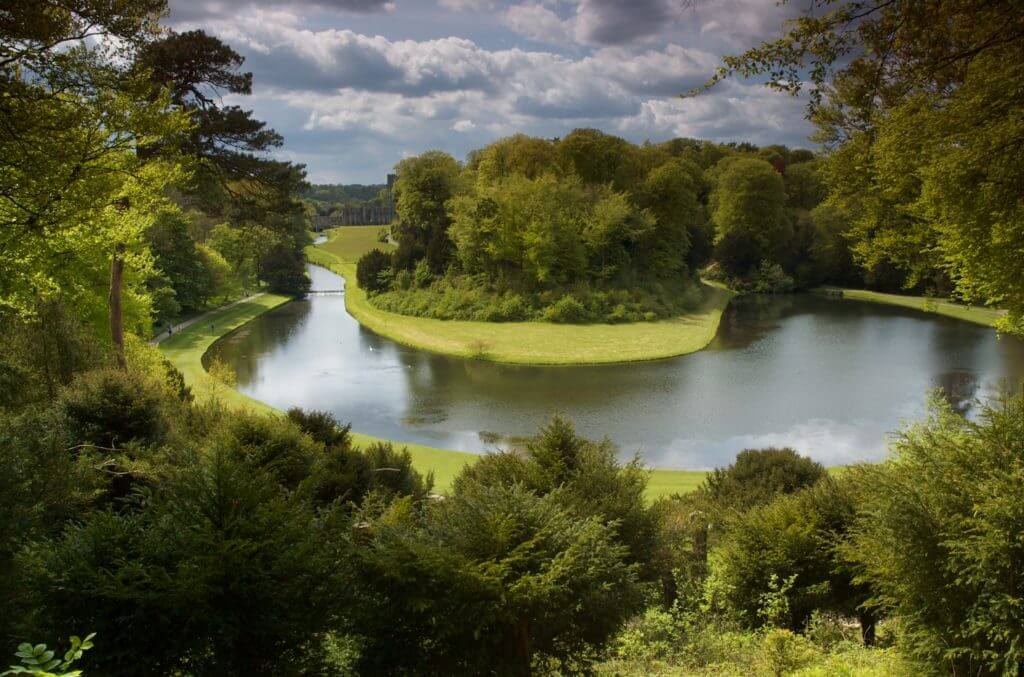 You'll find Studley Royal Water Garden and Fountains Abbey near Ripon – it's one of the best days out in North Yorkshire for adults and one of England's top UNESCO World Heritage Sites.
At Studley Royal Water Garden and Fountains Abbey you can admire the ancient ruins of the abbey and look round the water garden. The River Skell flows here, from the abbey to the garden, creating pretty canals, cascades and tranquil moon ponds. There's a sprawling lawn, statues and a fun climb up the High Ride Path through the dark Serpentine Tunnel.
"Nestled within the Skell Valley near Ripon, this landscaped masterpiece designed by John and William Aislabie in the 18th century, was deemed so special that it was awarded World Heritage Site status in 1986."

– NATIONAL TRUST
11. Lightwater Valley Theme Park
Lightwater Valley Theme Park is a great children's day out in North Yorkshire, in Ripon to be precise.
It's touted as the 'ultimate family day out in North Yorkshire' so it's up to you to go and see if they're telling the truth or not.
There's a new net walk through the trees for 2021, as well as the firm family favourites including the Little Dipper, Carousel, Skyrider, the Lady Bird rollercoaster, Splash Falls and many more. There are both indoor and outdoor play areas as well as a pizza parlour, a coffee shop and an ice cream parlour too.
---
12. Explore the impressive Allerton Castle
The magnificent Allerton Castle is the ancestral home of Lord Mowbray, Segrave and Stourton. English Heritage rate it Grade I, making it one of the most important Gothic Revival homes in all of England.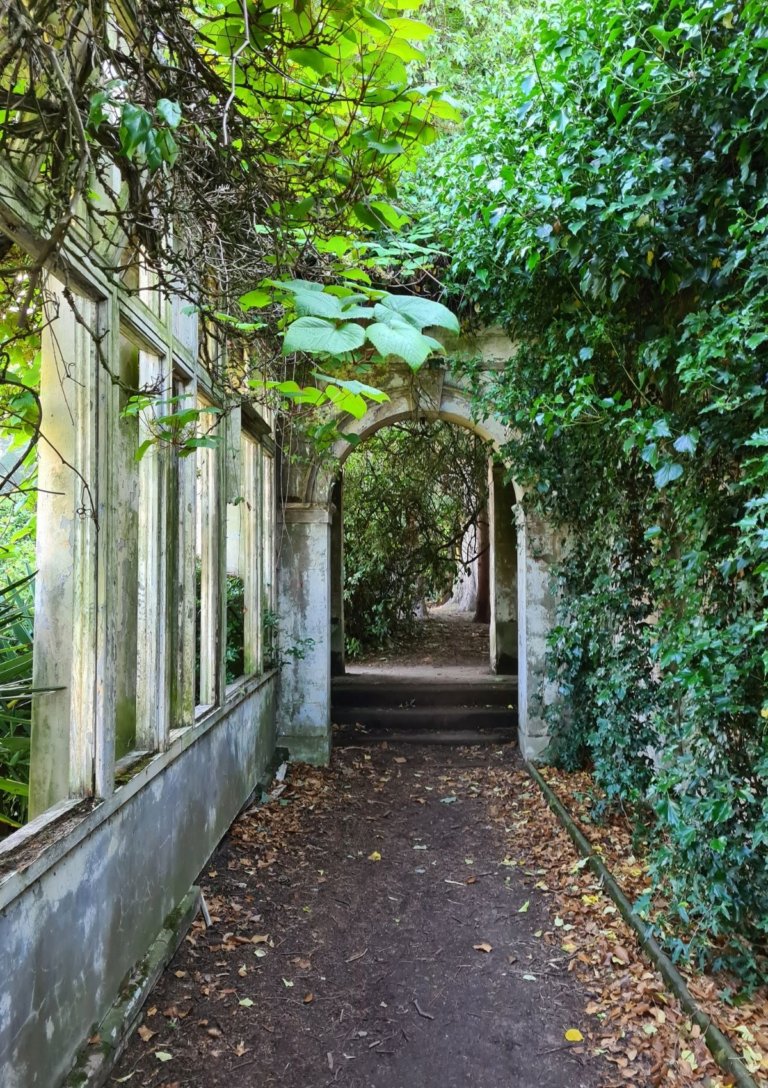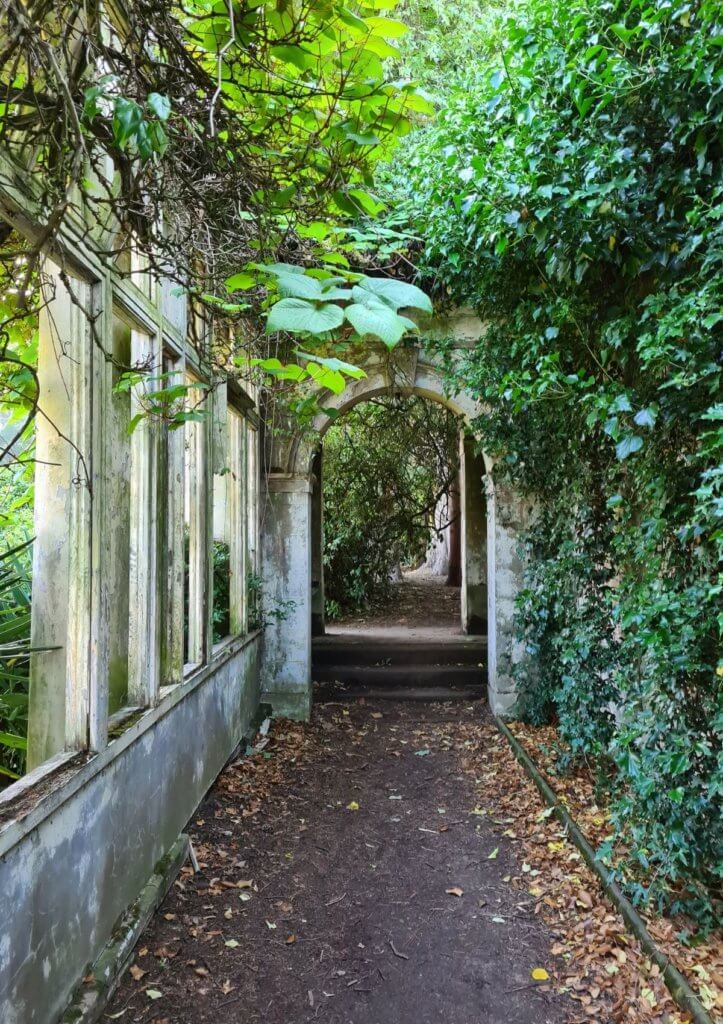 Visit and take a tour to really get the most out of your trip. It really is an incredible building to see and experience.
"With a heritage spanning back hundreds of years, Allerton Castle is a hidden gem in Yorkshire's rural heartland. Set amongst 200 acres of beautiful grounds, with a towering 70-foot high facade that dominates the landscape, this magnificent gothic revival stately home is a superb destination for weddings, days out, corporate events and educational trips."

– ALLERTON CASTLE
13. Day out in Skipton
As one of our official Day Out in England hidden gem towns, Skipton makes for a great day out in true North Yorkshire style.
Located in the north of Yorkshire Skipton is market town once listed in the 2018 Sunday Times report on 'Best Places to Live in Northern England'. Visit the 800-year-old Medieval Skipton Castle for a look round, and history lovers will enjoy Bolton Priory too.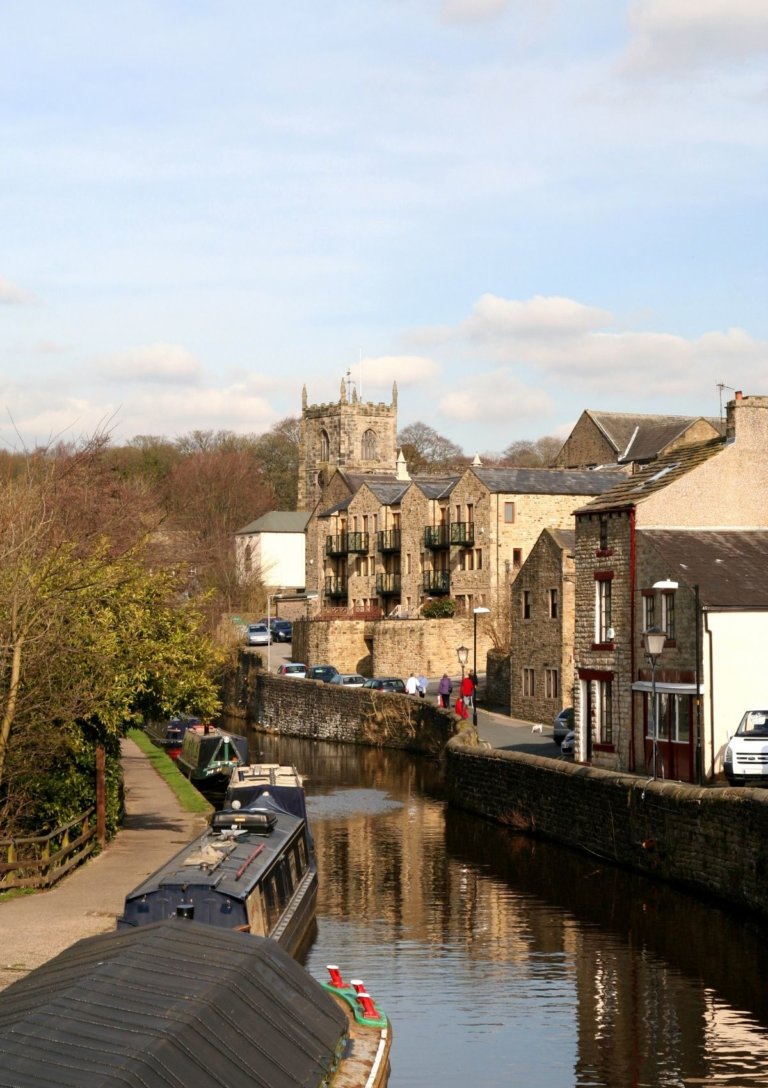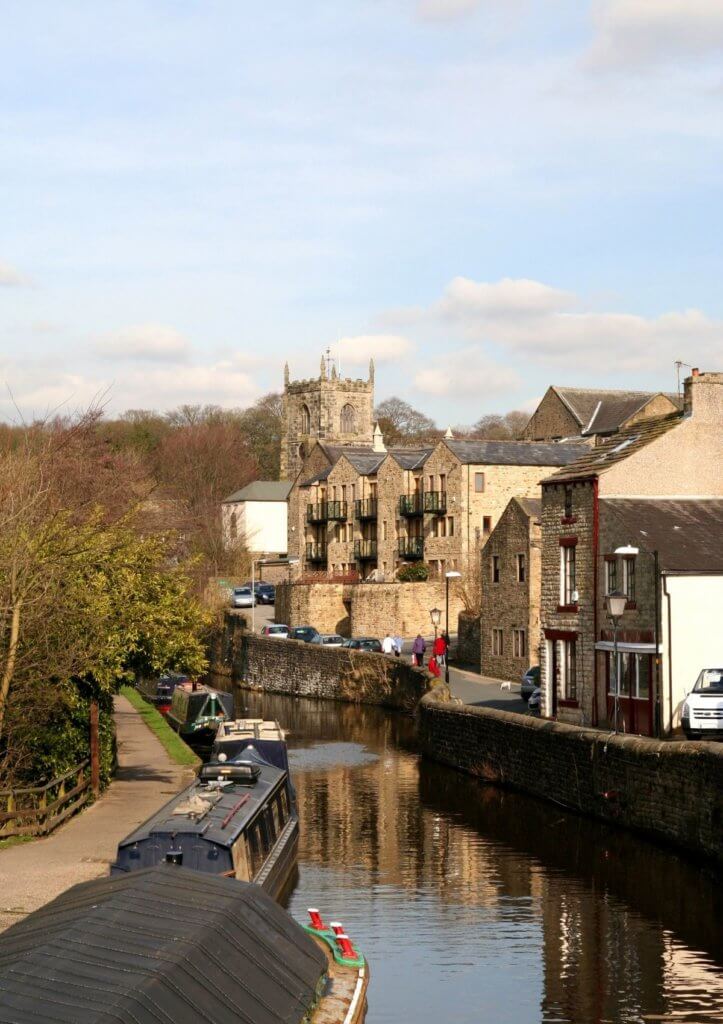 You're right near the Yorkshire Dales here, but if you prefer to stay in the award-winning town centre you can go to The Mart Theatre, enjoy the local pubs, go wine tasting at the Wright Wine Company or hit the shops at Craven Court Shopping Centre. The best thing to do here though, is admire the view from the River Aire with a boat trip.
While you're in Skipton you could do the 2-hour Afternoon Tea cruise on the Leeds and Liverpool Canal, or a 1-hour canal cruise to get out on the water too.
---
READ MORE: 17 Fascinating Facts About Yorkshire
---
14. Day out in Staithes
As a child I had a wonderful holiday in Staithes, a popular fishing port seaside village in North Yorkshire. It's in the Scarborough region, but only 10 miles from Whitby (one of the best days out for book lovers). It's on the Dinosaur Coast, making fossil hunting a popular Staithes day out for children and adults too. Staithes is a great spot for rock pooling along the coast.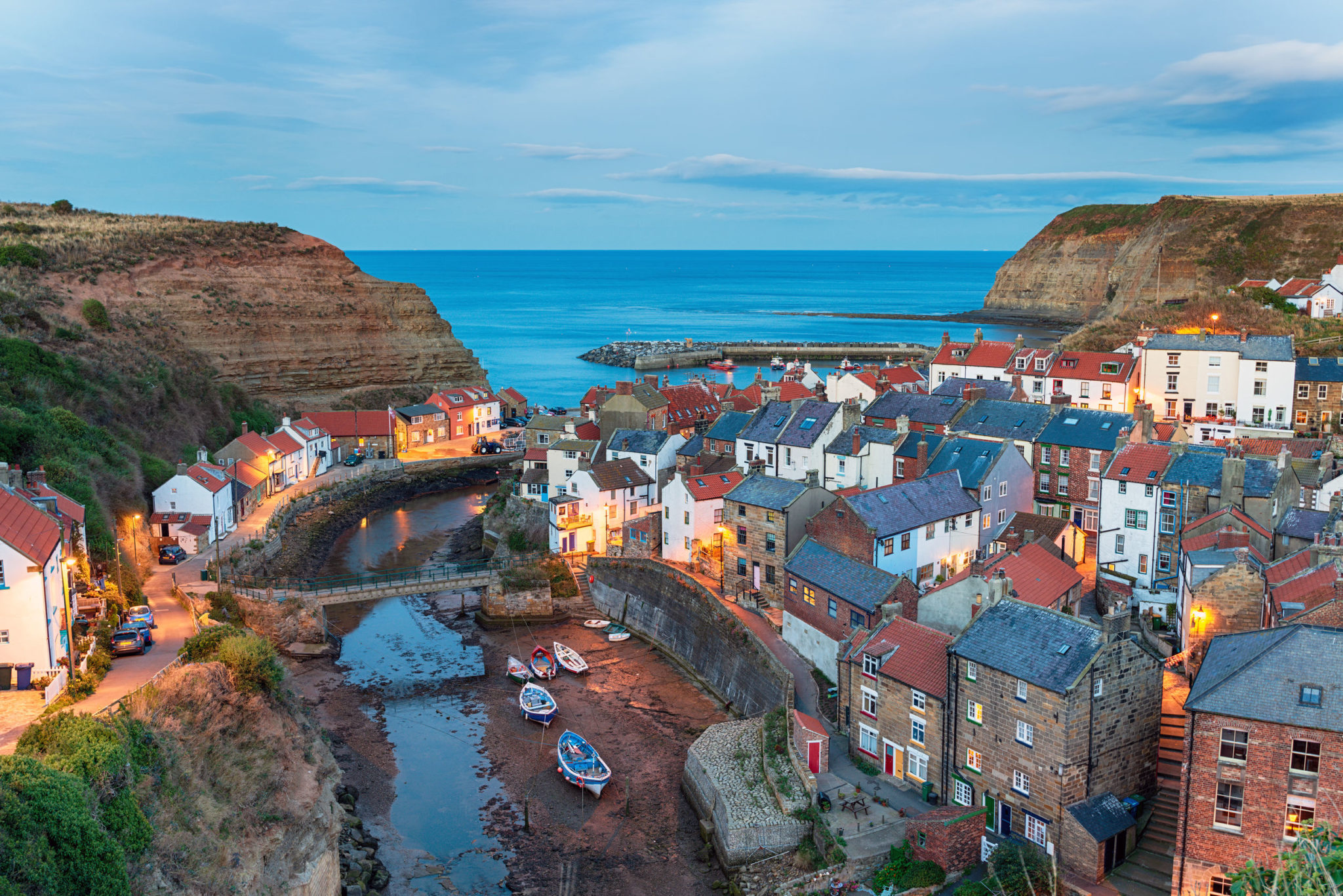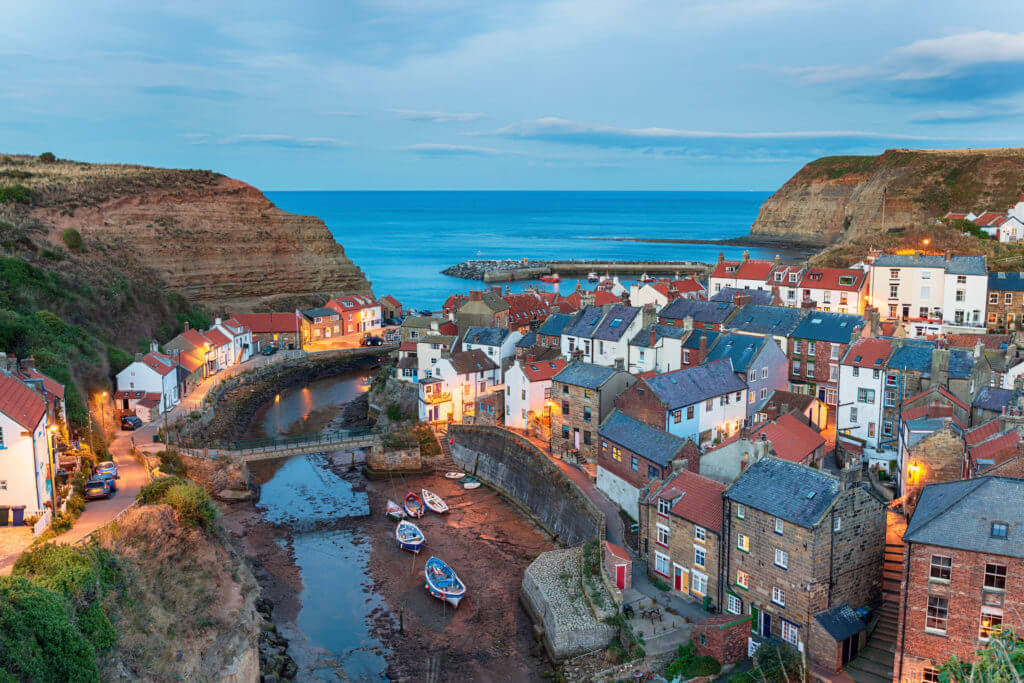 Staithes has a long and proud history as the one-time home of famous Royal Navy captain and explorer, Captain James Cook. You'll see lots of dedications and nods to him around the port.
15. Go birdwatching at the RSPB Saltholme Nature Reserve
The protected wetlands of the RSPB Saltholme Nature Reserve near Middlesborough are home to hundreds of bird species, scenic walks, and lots of activities for the little ones.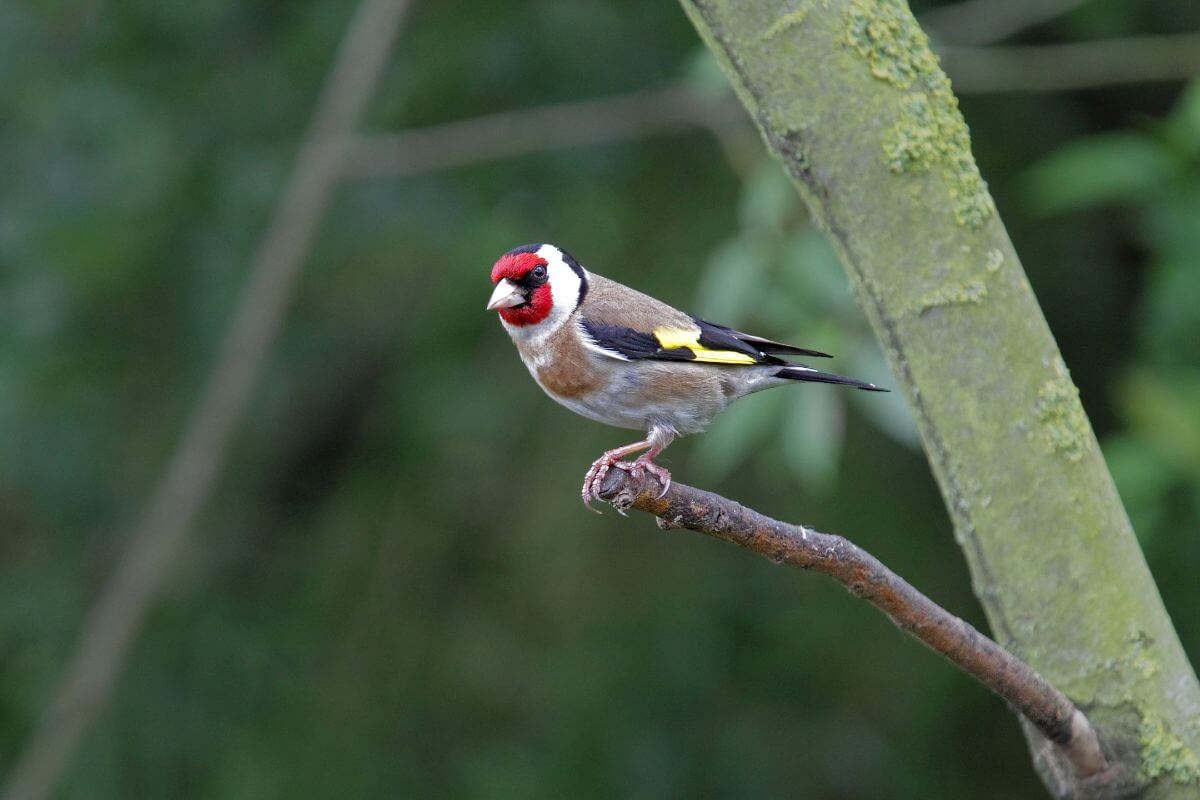 The reserve is home to one of England's largest inland breeding colonies of common tern, plus species such as lapwings, yellow wagtails, water rails, and peregrine falcons. You can see the birds up close from hides with large windows that keep you out of sight.
Head to Greatham Creek at the northern end of the reserve for the chance to spot visiting seals. Or, take a break inside the visitor centre to see these beautiful creatures on the Seal Cam.
More great days out in North Yorkshire for kids
There are loads of great things to do in North Yorkshire for children: Diggerland Yorkshire, Adrenalin North Yorkshire and the Bark Endeavour ship are just a few of the best.
Your day out in North Yorkshire
So, tempted to spend a few days out in North Yorkshire now?
Hope so!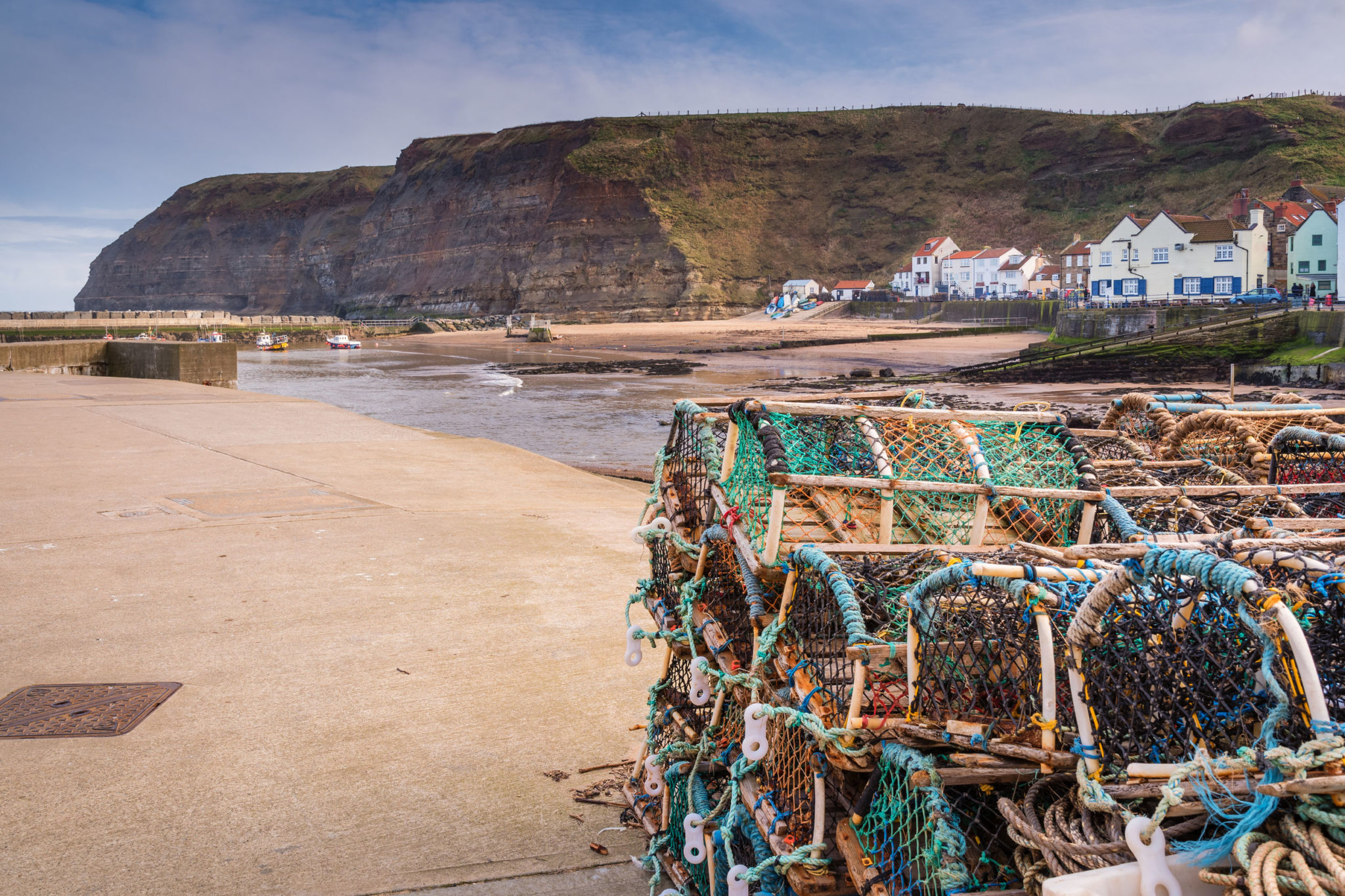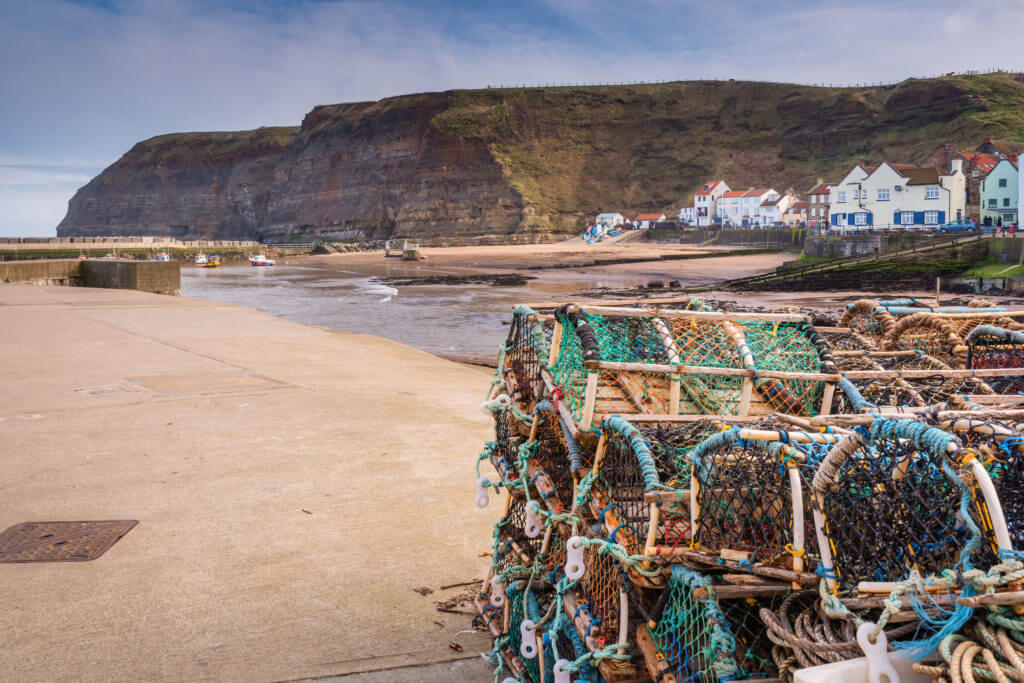 North Yorkshire is a wonderful county, with plenty of choice for outdoors adventure. With the Yorkshire Dales and the Yorkshire Moors to explore, it's a great place for outdoors lovers. The beautiful towns of Harrogate, Ripon and Skipton will keep culture lovers busy and there's lots to entertain the kids too.
If there's a day out in North Yorkshire you think we've missed, let us know in the comments below!
---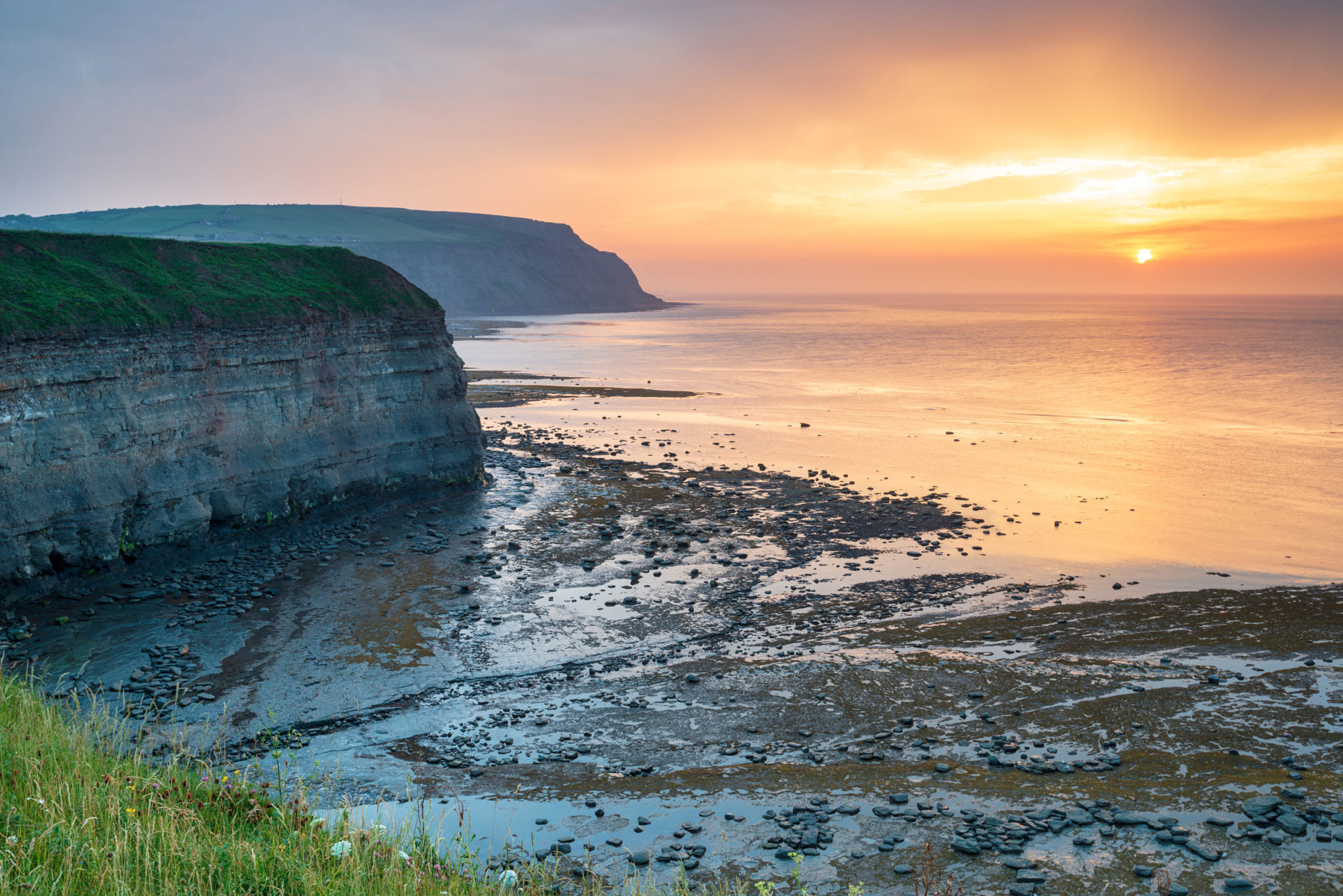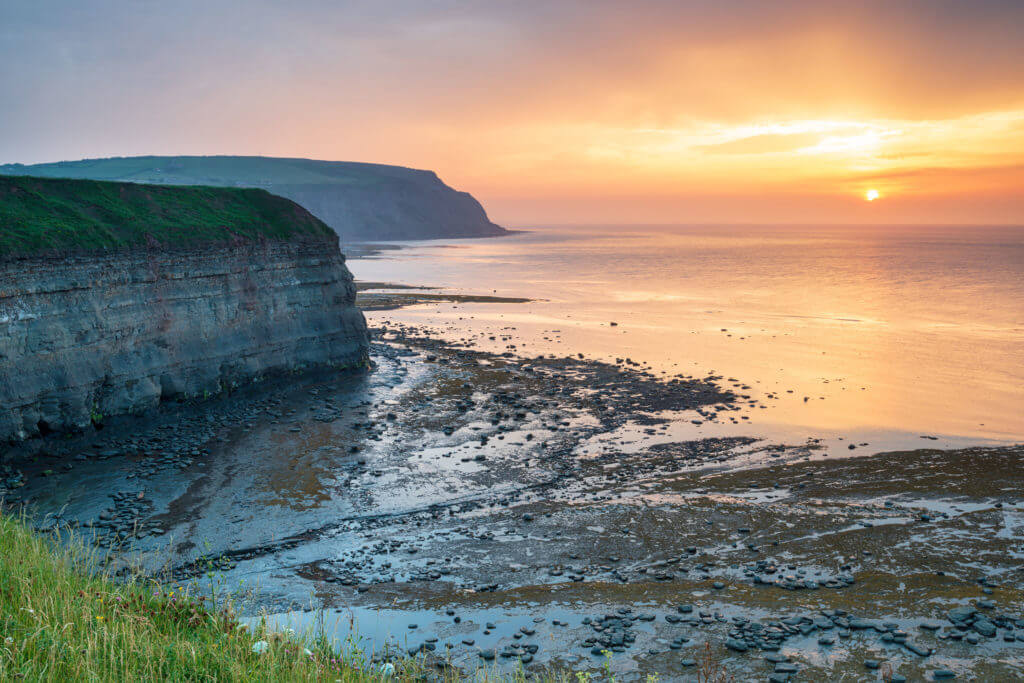 Quicklist: Best days out in North Yorkshire
1. Climb a geological phenomena at Brimham Rocks
2. Go to Flamingo Land
3. Seaside in Scarborough
4. Wander round Knaresborough
5. Hike in North York Moors National Park
6. Indulge in Harrogate
7. Challenge yourself in the Yorkshire Dales
8. Learn about World War II at Eden Camp in Malton
9. Go llama trekking with Nidderdale Llamas
10. Studley Royal Water Garden and Fountains Abbey
11. Lightwater Valley Theme Park
12. Explore the impressive Allerton Castle
13. Day out in Skipton
14. Day out in Staithes
15. Go birdwatching at the RSPB Saltholme Nature Reserve
---