27 Best Days Out in Devon for 2023 (Free & Cheap Too!)
Looking for fun days out in Devon? If you only have one day in Devon to enjoy, then take a look at these Devon day trips to get you feeling inspired to explore the county.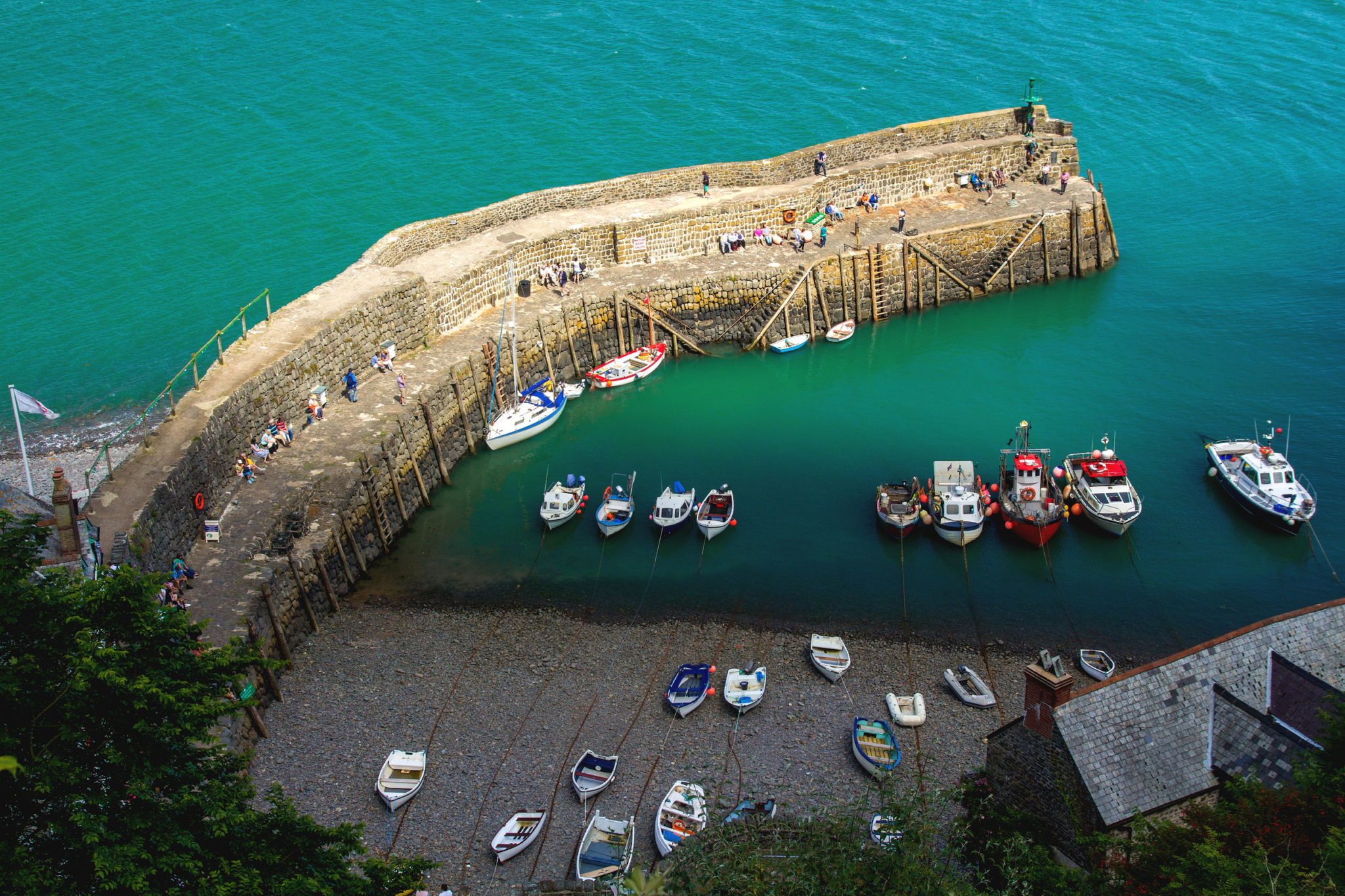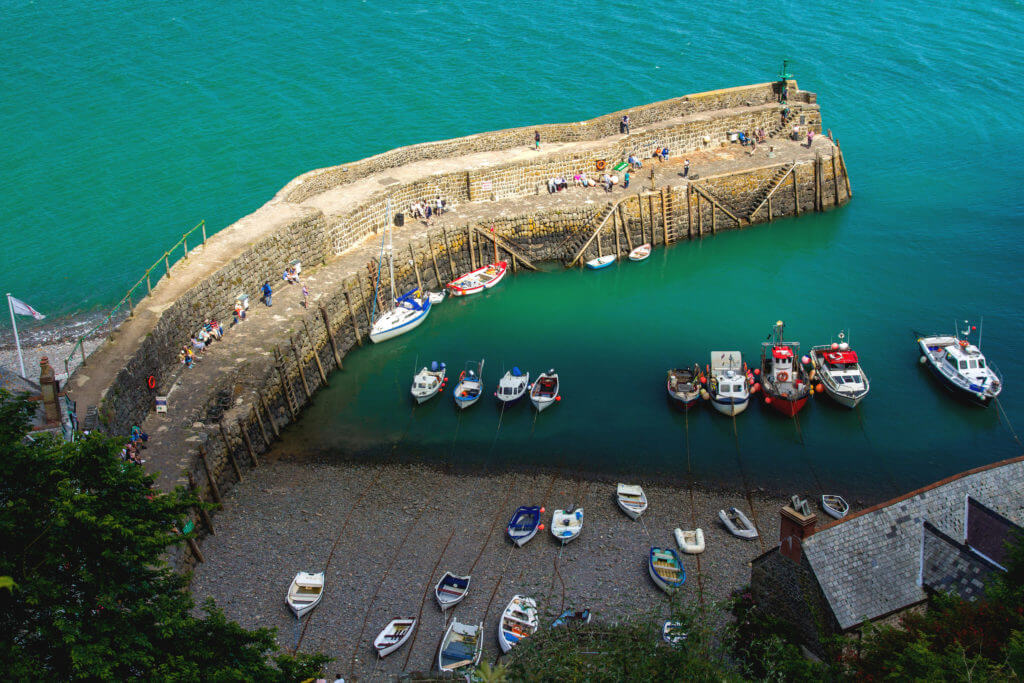 There are lots of great days out in Devon. I spent a lot of time on the Devon coast as a child, and have wonderful memories of summers spent outside. Granted I have some less great memories of rain and being stuck in the tent, but that's all part of the fun isn't it?
A day out in Devon is perfect for families and couples on a weekend or weeklong break in the county. Let's take a look at what you can do on a day trip to Devon this year.
Best Days Out in Devon
If you're looking for days out Devon has some of the best in the country. Read on to find out more!
---
1. Day out on Bantham Beach
Devon has a lot of coastline, so you can expect a few of Devon's beaches to appear on this ultimate list of the best days out in Devon. From small and secluded private shingle beaches to sprawling golden sands, there are just so many great ones to explore.
First up we have Bantham Beach – a long sandy beach with shallow water, perfect for a family with young children. Great for water sports enthusiasts, it's a popular spot for surfers.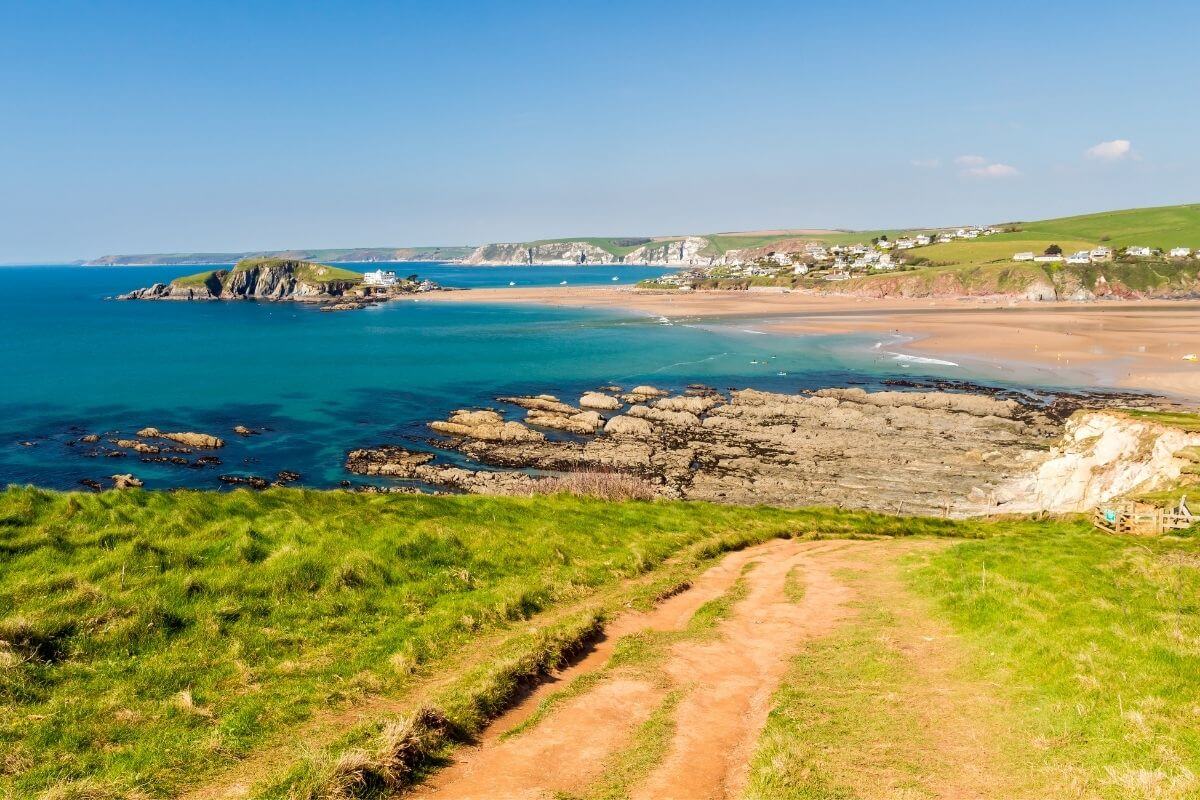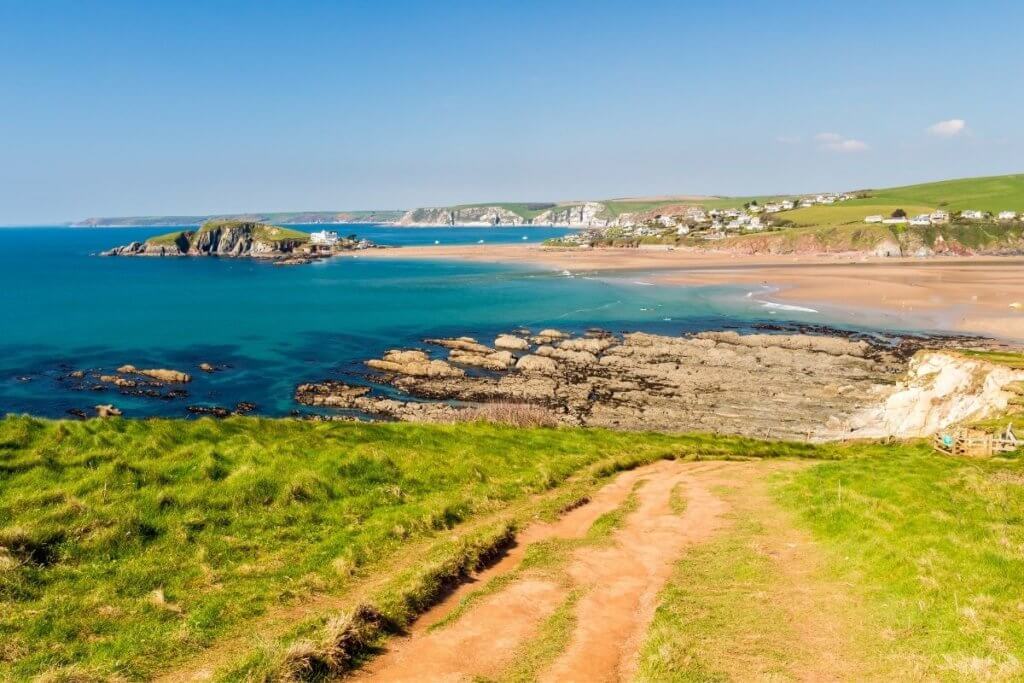 There's also lots of wildlife here on Bantham Beach to explore and enjoy. Thanks to this it was the only English entry on Lonely Planet's guide to the 10 Best Beaches in Europe a few years ago. One of the best things about Bantham Beach is the fact that it has the Gastrobus permanently here to offer beach snacks and picnic benches to sit and enjoy the food.
From here you can look out to the exclusive Bigbury Beach on Burgh Island, and its stunning hotel (more on that below). Maybe you could kayak over for a looksee – just watch that tide coming back or you'll be stranded!
Bantham Beach and Hope Cove Beach (more below) could be enjoyed in one day, if you want to cover two of the best beaches in one day out in Devon.
---
Map of the best days out in Devon
Obviously this Devon days out map isn't to scale, but you get the idea and doesn't it look nice?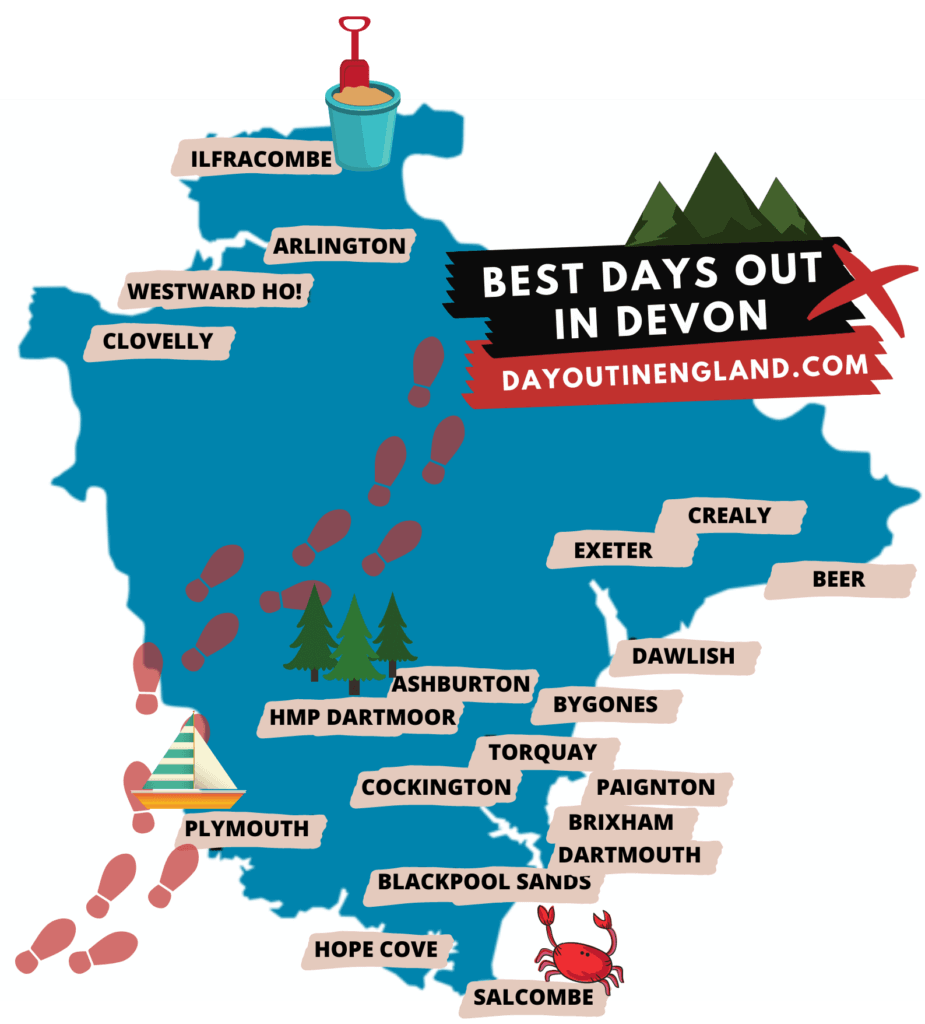 ---
2. Beer Beach day out
Beer Beach is a bit of a hotspot in north Devon. The shingle beach is surrounded by majestic limestone cliffs and known for being one of Devon's most family friendly beaches. There are kayaks to hire, and boats to rent out too.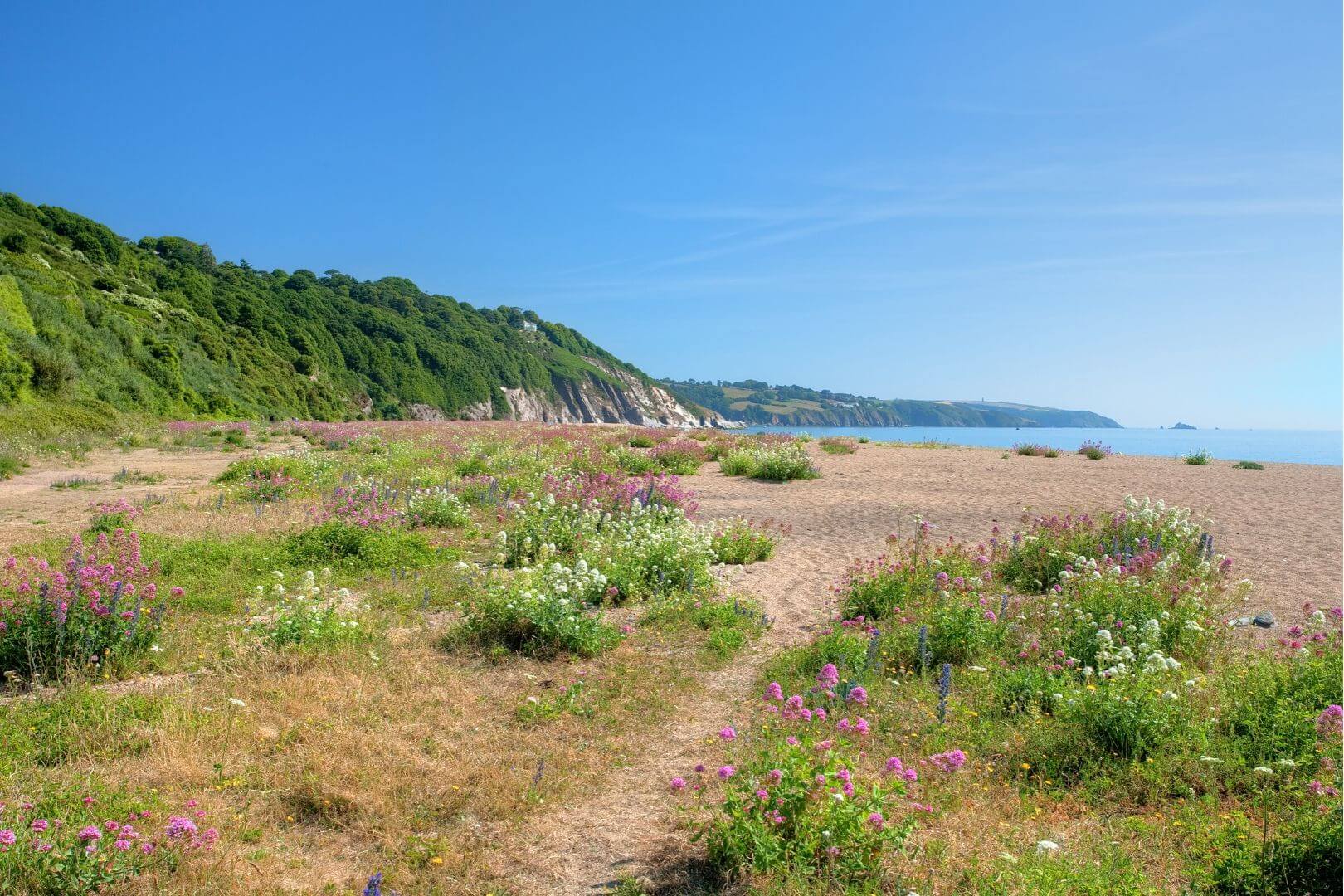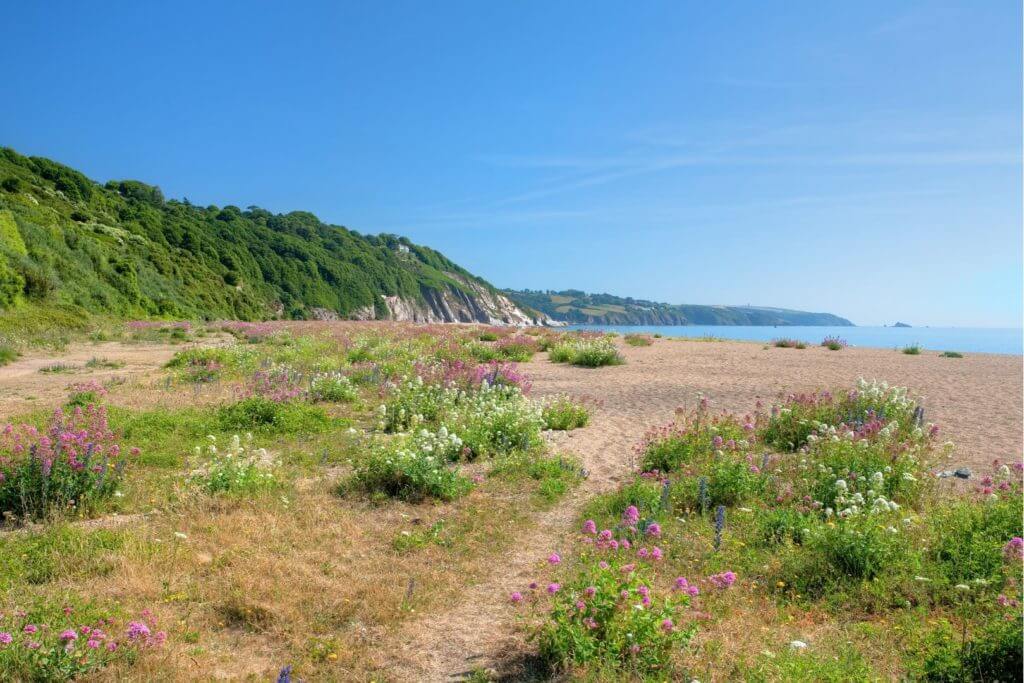 Beer Beach is also a wonderful spot for fishing, you can join a fish charter boat to go out, if that's the kinda thing that floats your boat.
One of the best things about there being so many beaches, is that they make for the best free days out in Devon!
3. Visit Bygones Victorian Museum
Right, let's see what we can do in Devon for a day out beyond the beaches, shall we?
Head to Torquay – one of the most populated areas in Devon – and look for Bygones Museum. Here you can learn about the history of England with a lifesize reenactment. There's a Victorian Street, created to help you understand the hustle and bustle of Victorian life. There's also a kitchen, parlour and dentist display too.
Enjoy the attention to detail with the shop displays, packaging and clothing representing the olden days. This is an interesting Devon day out for all the family.
The Babbacome Model Village is right next door if you need somewhere else for after.
4. Festivals in Devon
Devon has many events and festivals year around that make for a great day out. Check the latest listings on Visit Devon for the timings and dates before your trip.
Some of the best Devon festivals to look out for include:
Sidmouth Folk Festival
Altitude Festival
Chagstock Festival
Brixham Pirate Festival
Let's Rock
There are multiple food festivals, music festivals, art displays, walking festivals, film and literary festivals, beer festivals, history festivals, along with regattas and even the pirate festival mentioned above, too. Time your day out in Devon well!
READ MORE: The Best Days Out in Devon at Christmas
5. Chill on Blackpool Sands Beach
One of the most stunning beaches in the region, Blackpool Sands is a shingle beach surrounded by evergreen trees: a perfect haven in Devon.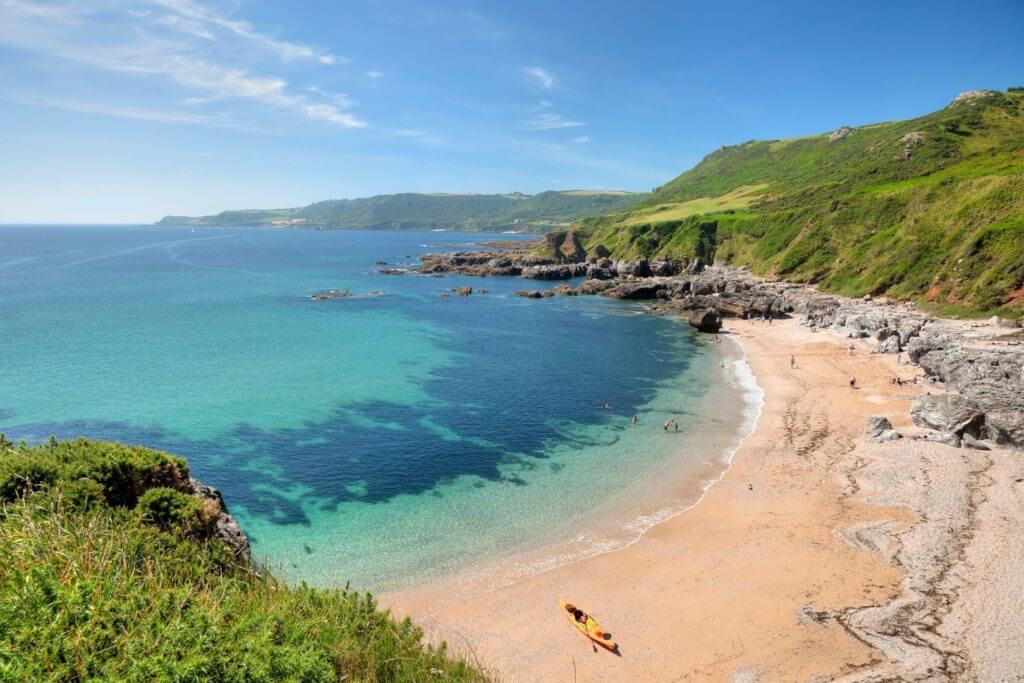 Native woodland runs right up to the edge of the beach, so you really do feel like you're out in the Devon wilderness on a free day out in Devon.
If you do want to spend a few pennies, you can explore the clear sea by a rental kayak or paddle board. You can hire either at the Blackpool Sand Beach watersports equipment hire shop. The Venus Café here serves refreshments too. You can have a lovely, peaceful day out here, or combine your beach trip with a morning in Dartmouth just 15 minutes' drive away.
6. Wander around Clovelly
Just wandering around Clovelly is one of the best free things to do in Devon. Stick to the centre and every view is just so pretty. There are some cute, colourful houses here and the villagers really take pride in their flowers and fronts too.
"Once a bustling fishing port, Clovelly was renowned for its herring and mackerel and, although fishing has declined, it is still very much a part of village life. Clovelly is also today famous for its lobsters (and crabs), which are sent away as far afield as France and Spain."

– VISIT DEVON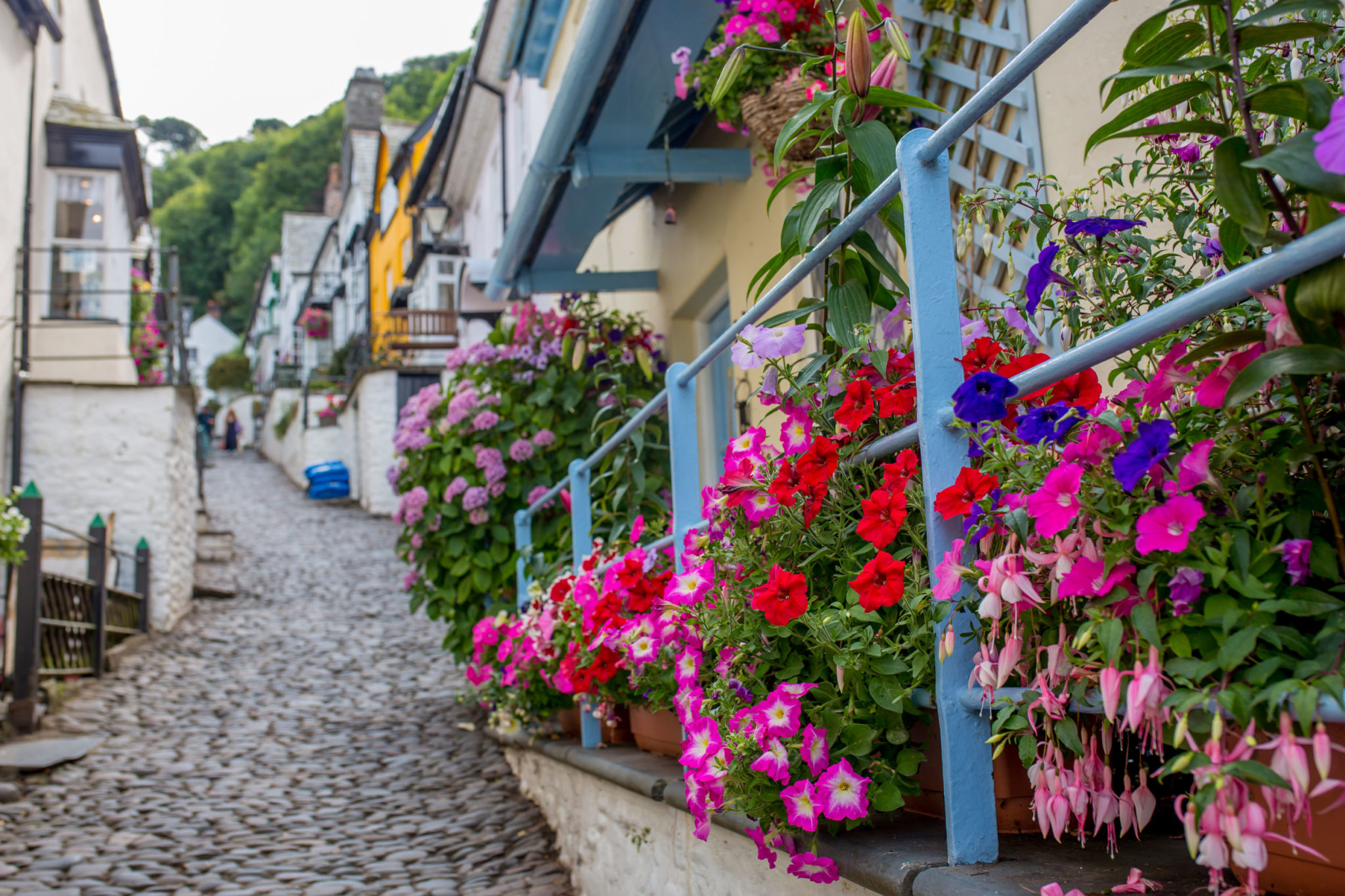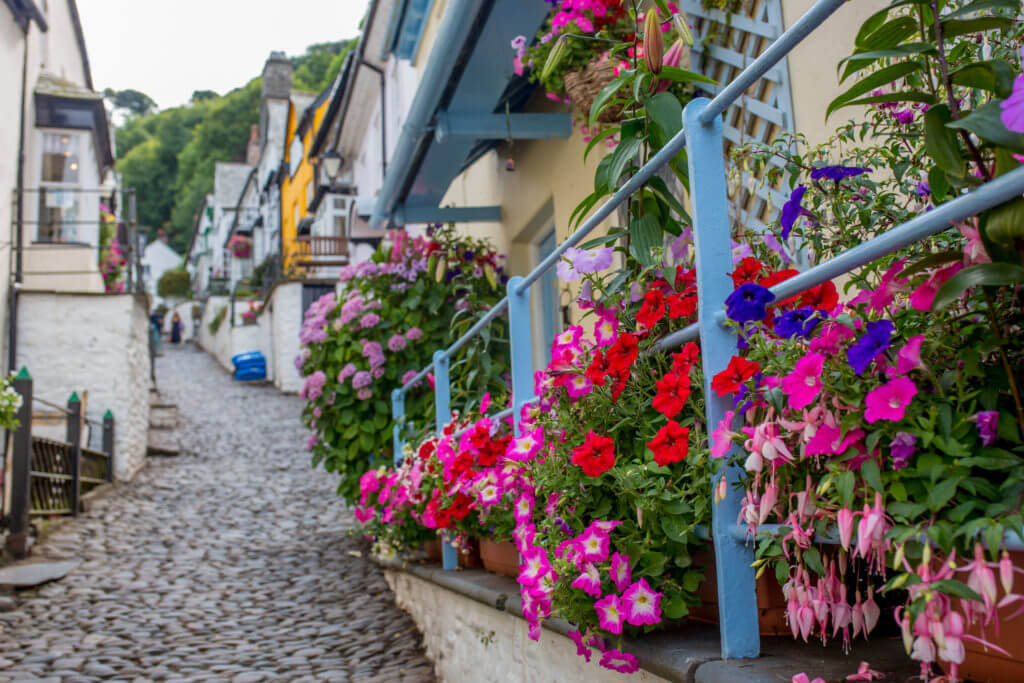 You can walk along the South West Coast Path at Covelly to Hartland Quay to take in the stunning contrasting landscapes and include a bit of exercise in your day too.
Clovelly is one of the prettiest villages in Devon, and well worth a visit while you're in the county.
---
7. Enjoy the Great British seaside at Dawlish Warren
Dawlish Warren has traditional amusement arcades, and a wildlife beach perfect for enthusiasts. Dawlish Warren hosts various carnivals and festivals all year long, making it a perfect Devon attraction.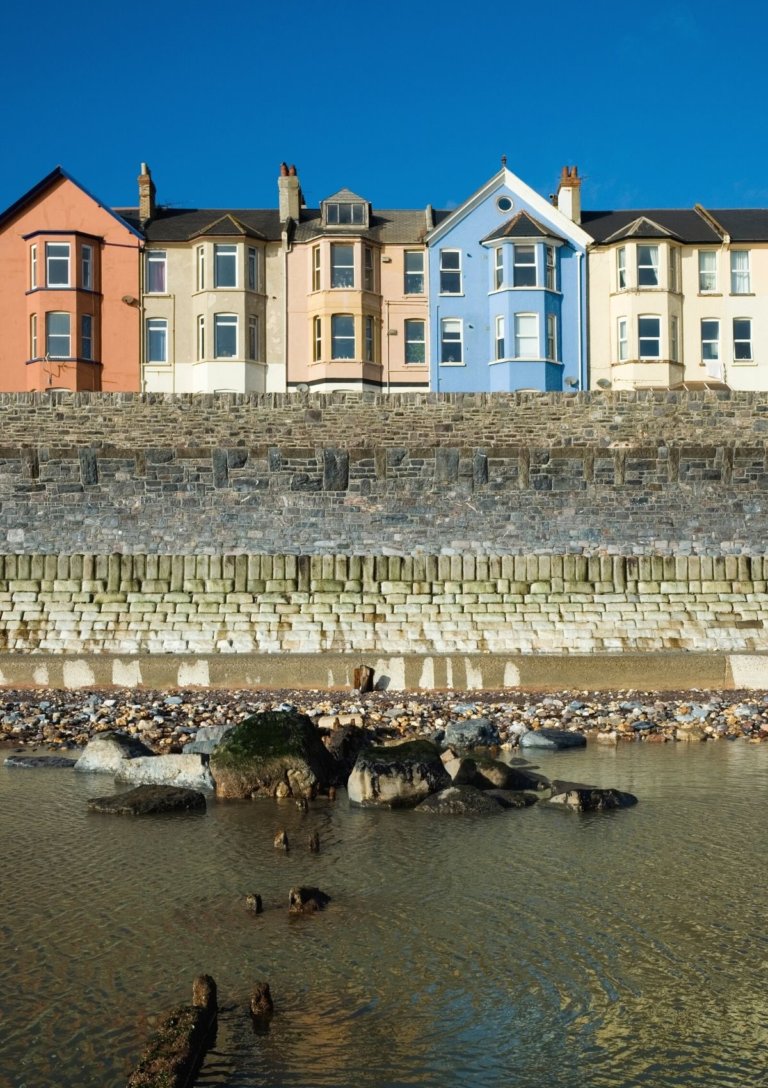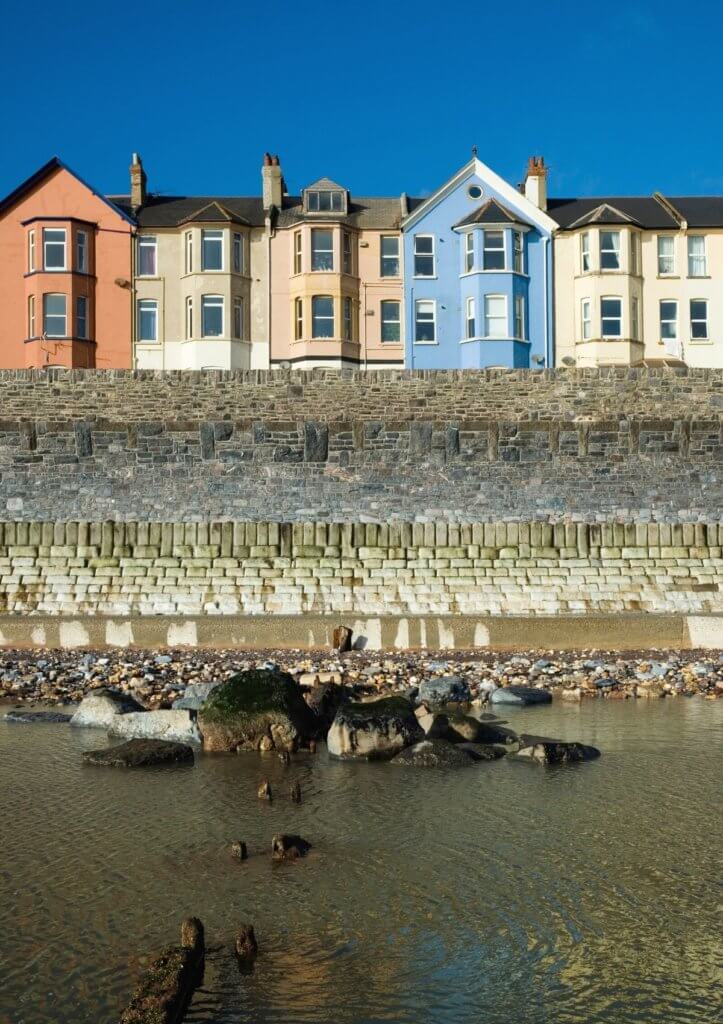 In the evening wander over to Dawlish and go to the Shaftesbury Theatre to watch the am dram. Shaftesbury Theatre has performed six astounding shows throughout the year, for the last 50 years.
If not the shows, they also do movie nights showing various movies for a perfect night out with your loved ones.
8. Learn about Dartmoor Prison Museum (HMP Dartmoor)
Ever wondered what the Dartmoor prison life is like?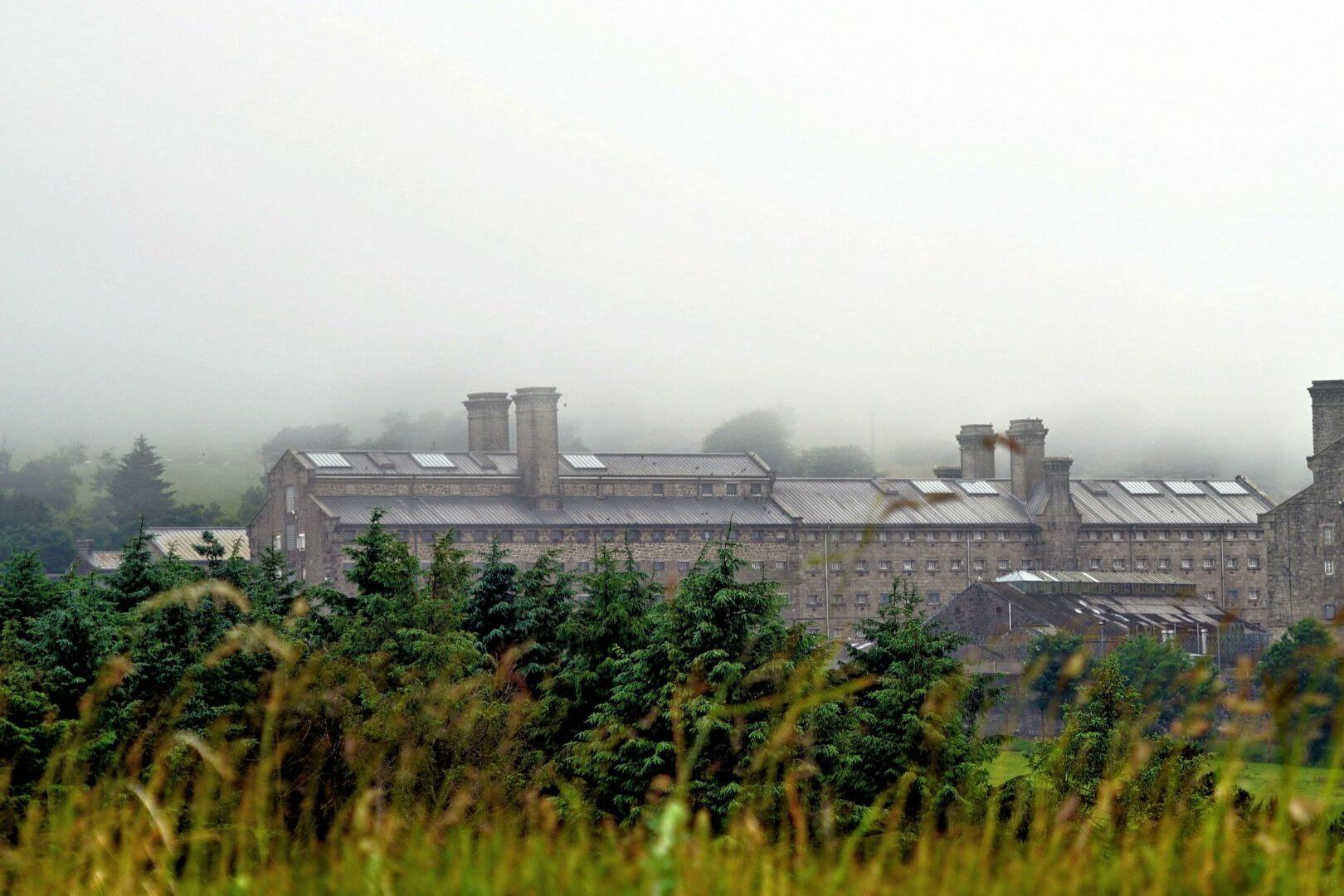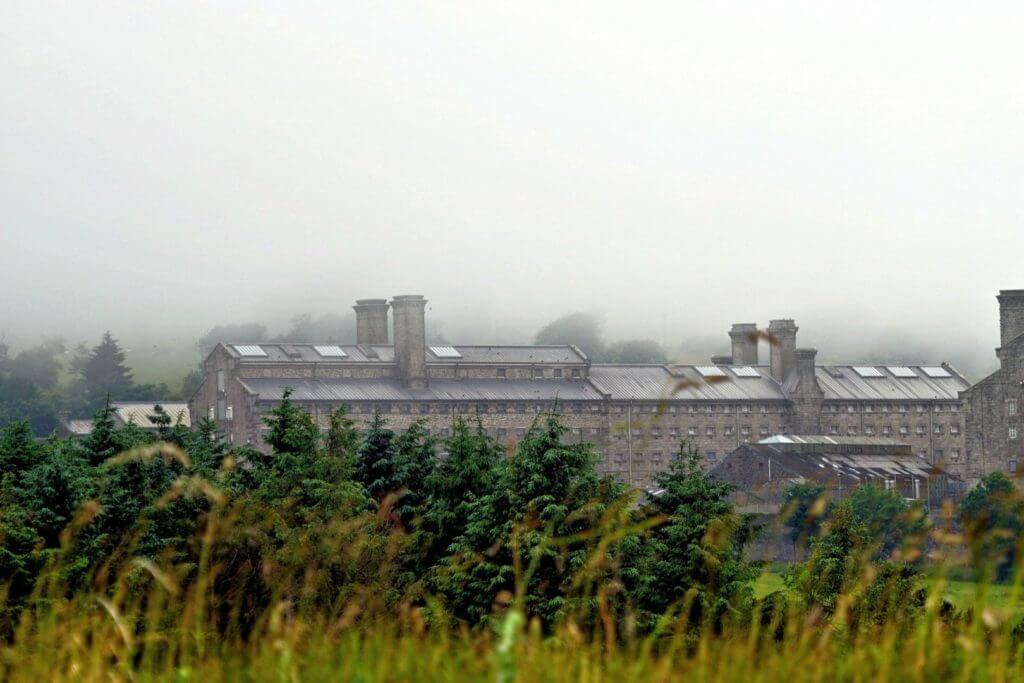 Visit Dartmoor Prison and you can find out exactly what it was like to be incarcerated here. This is one of the best attractions in Devon for history lovers.
9. Wander from Hope Cove Beach to Hope
This sheltered beach has a stunning sandy cove which showcases the outstandingly beautiful natural habitat of South Devon. Hope Cove Beach also has rocky cliffs to wander through from one of England's prettiest villages, Hope.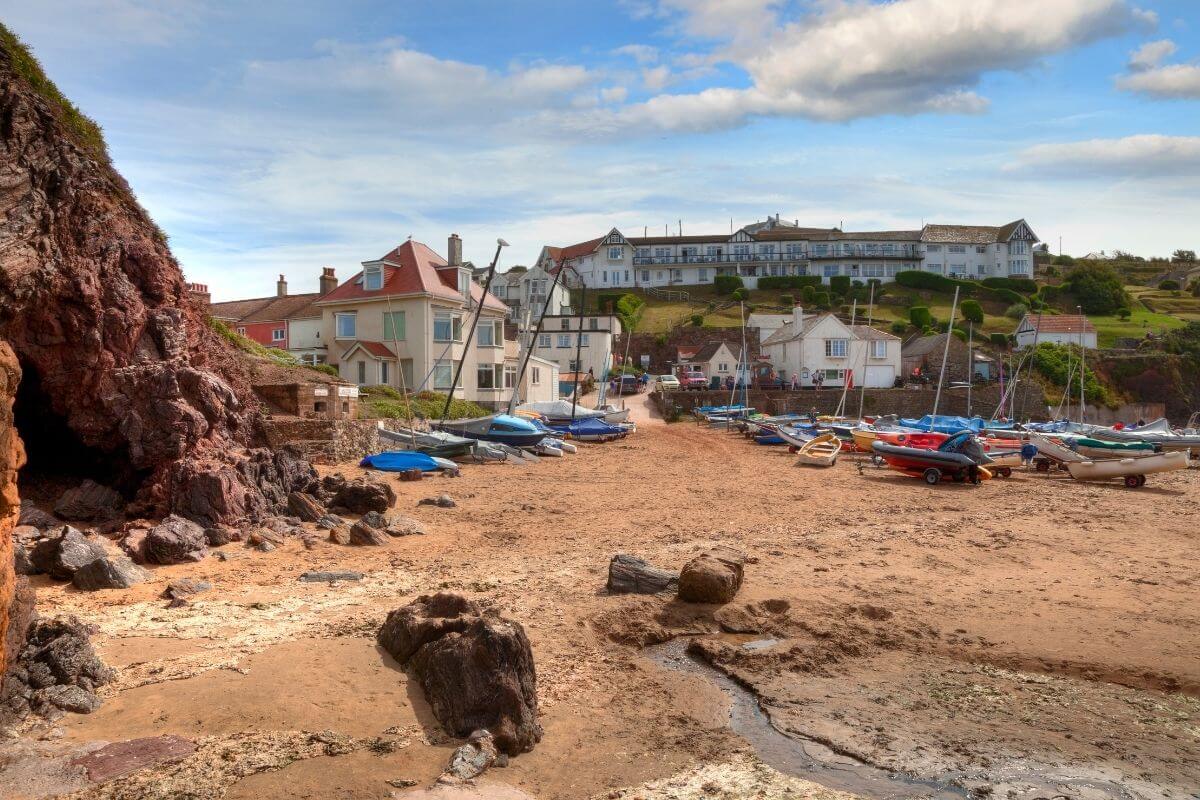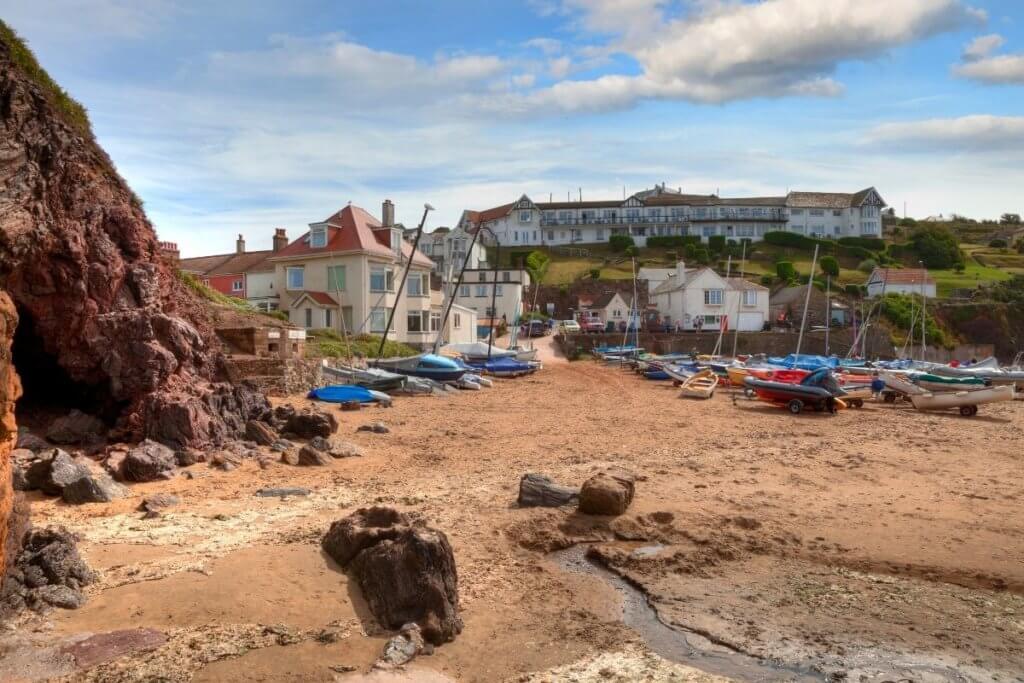 Visit Hope and Hope Cove and enjoy one of the best free days out in Devon. The thatched houses in Hope are beautiful. Bet you you can't stop taking photos!
10. Explore the Golden Hind Museum Ship in Brixham
The Golden Hind Museum Ship is the perfect adventurous place for families with kids. There are various activities and games played here, and you might learn a thing or two, too!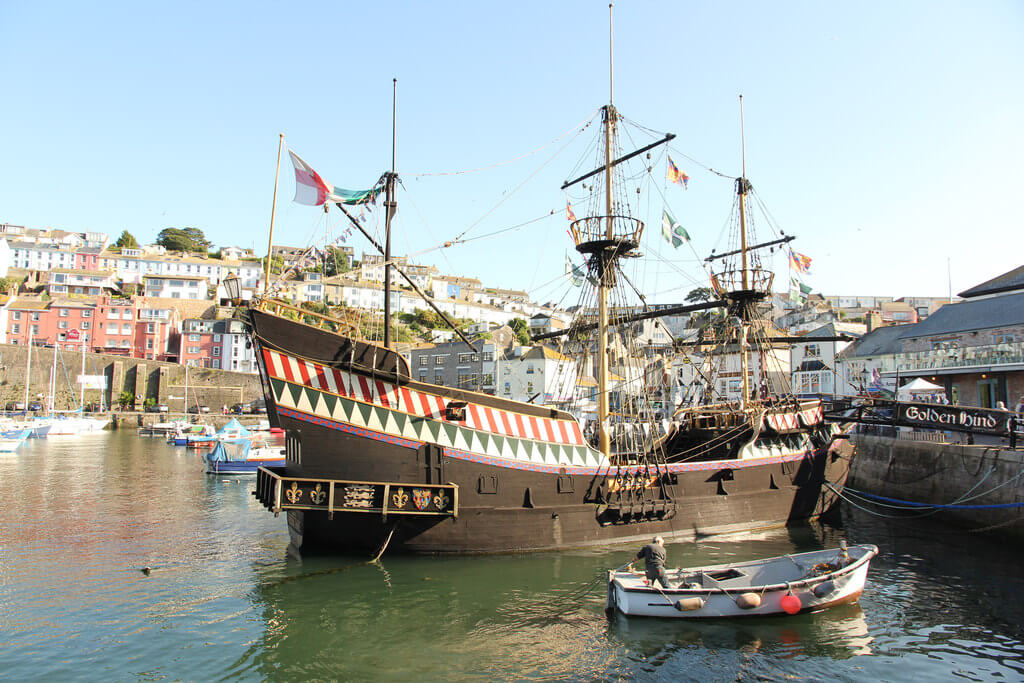 It's one of the more unusual things to do in Devon as a full sized replica of one of the most iconic ships from the age of exploration, owned by Sir Francis Drake. This attraction in Devon has been in the same spot for over 50 years now, and you can see it for free from the outside.
The Golden Hind Museum Ship is one of the most interesting places to visit in Devon!
You might only need an hour or two for the ship, but you can enjoy a day out in Brixham with the Brixham Heritage Museum, the shops and restaurants and the nearby Berry Head National Nature Reserve too. Shoalstone Outdoor Pool is a lovely way to start the day!
11. Go to Torquay and the Torquay Museum
The Torquay Museum portrays the local history of the early inhabitants. Visit to get more background on the Torquay you see today. And once you've taken in the history, you can move to the present and enjoy some of the many things to do in Torquay.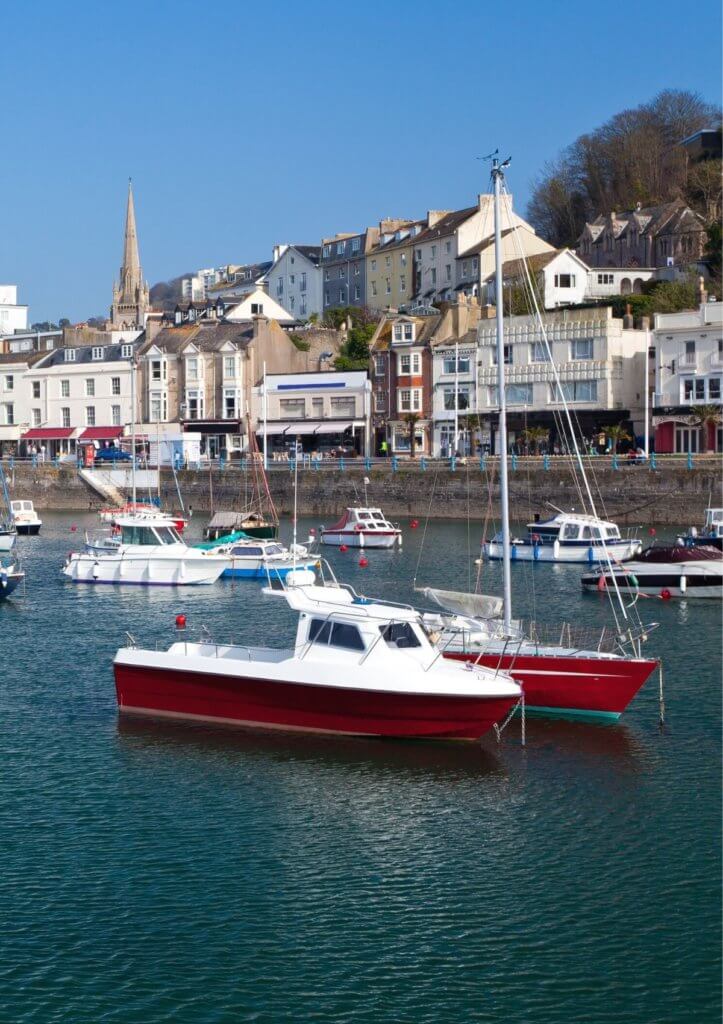 As part of the English Riviera, you can enjoy the marine life and vehicles here. But there are also some great restaurants, bars and cafes on Torquay Quay and Marina too.
12. Chill in Cockington Court
Just 2.5 miles away from Torquay you'll find Cockington Court.
Cockington Court is a picture-perfect village with passages to walk by along with a church, various craft shops and a chocolate shop. Lots of lovely coffee shops to sit in and admire the view and people watch. Great for a relaxed and peaceful day out in Devon.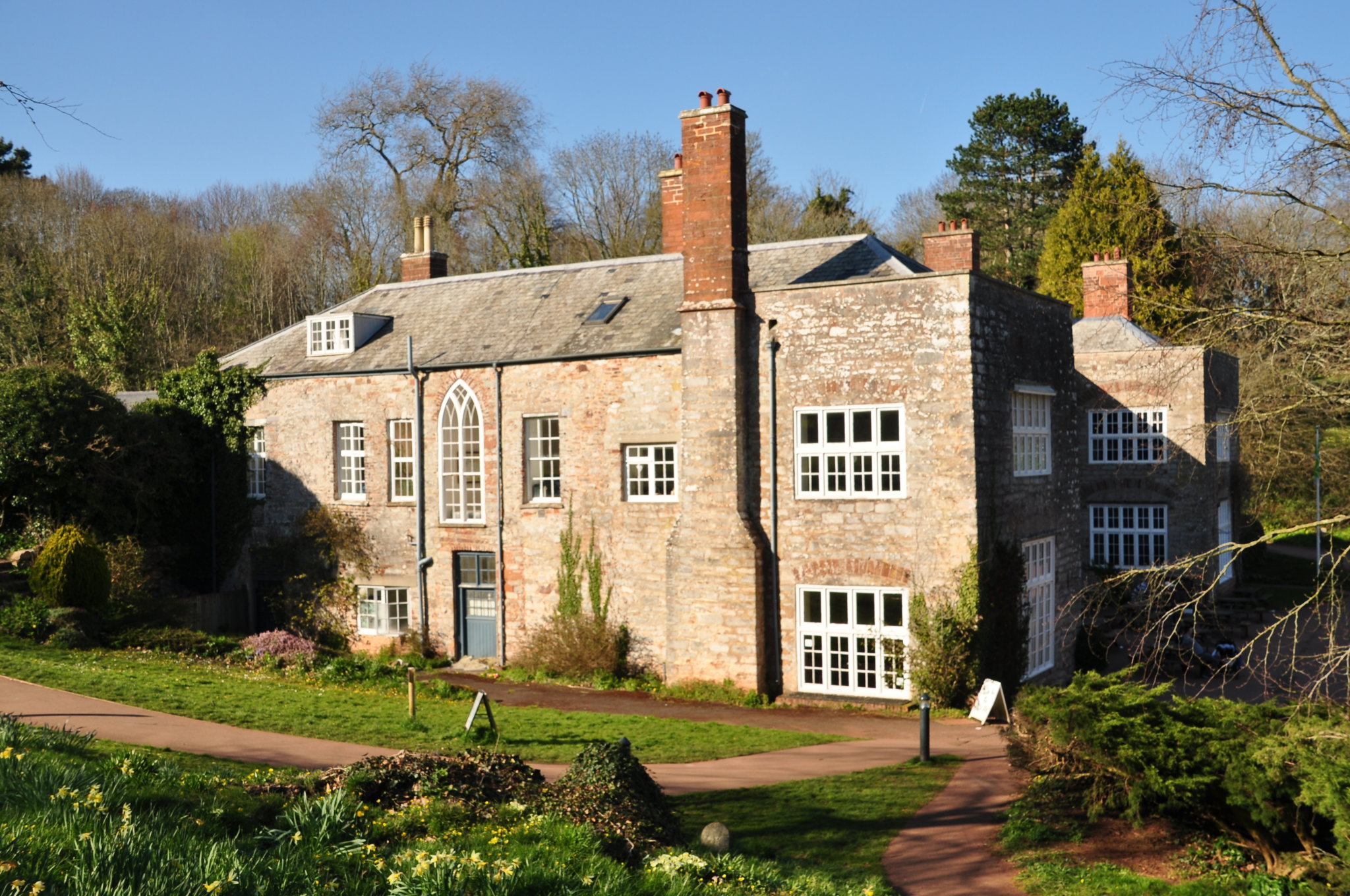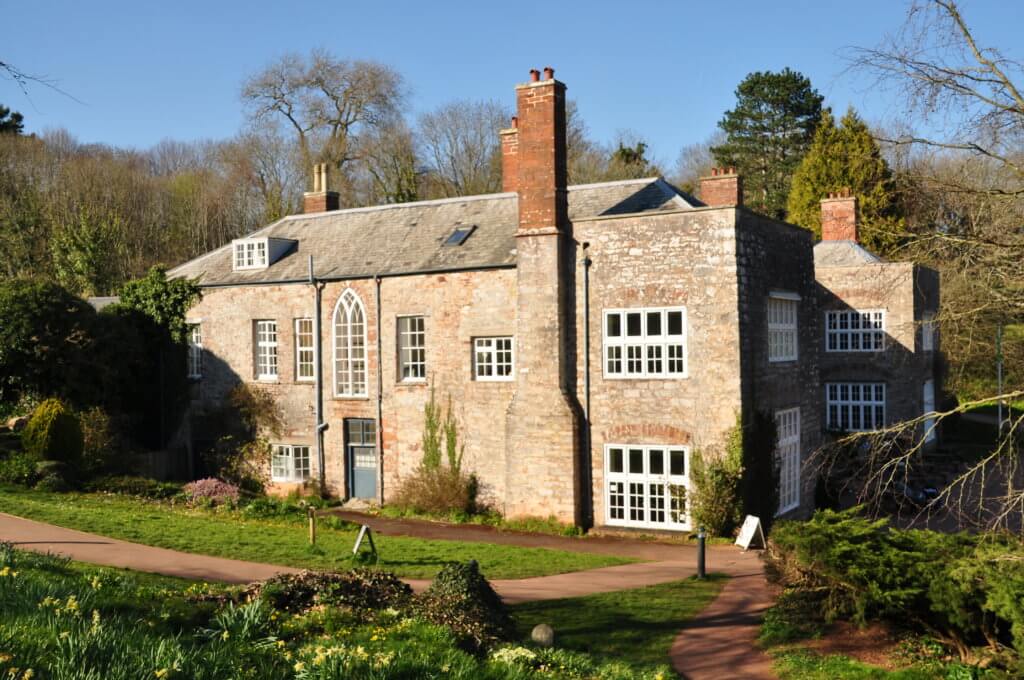 If you're getting on a bit in age and just like a nice brew in a cafe in lovely surroundings, then Cockington Court is one of the best places to visit in Devon.
13. Get out on the golf courses
The multiple golf courses in Devon offer stunning scenic views around the county. If golf is your thing then you're in for some great days out in Devon with the likes of:
Saunton Golf Club (East)
Thurlestone Golf Club
Royal North Devon
Bovey Castle Golf Club
Exeter Golf & Country Club
Ilfracombe Golf Club
14. Cycle from coast to coast
As we've already seen, one of the biggest attractions in Devon is the coastline. If you can spend more than one day in Devon, then how about taking a few to cycle the coast to coast route from Ilfracombe to Plymouth?
That way you get two of the best bits of Devon at either end, and the joy of the two Devon National Parks in the middle.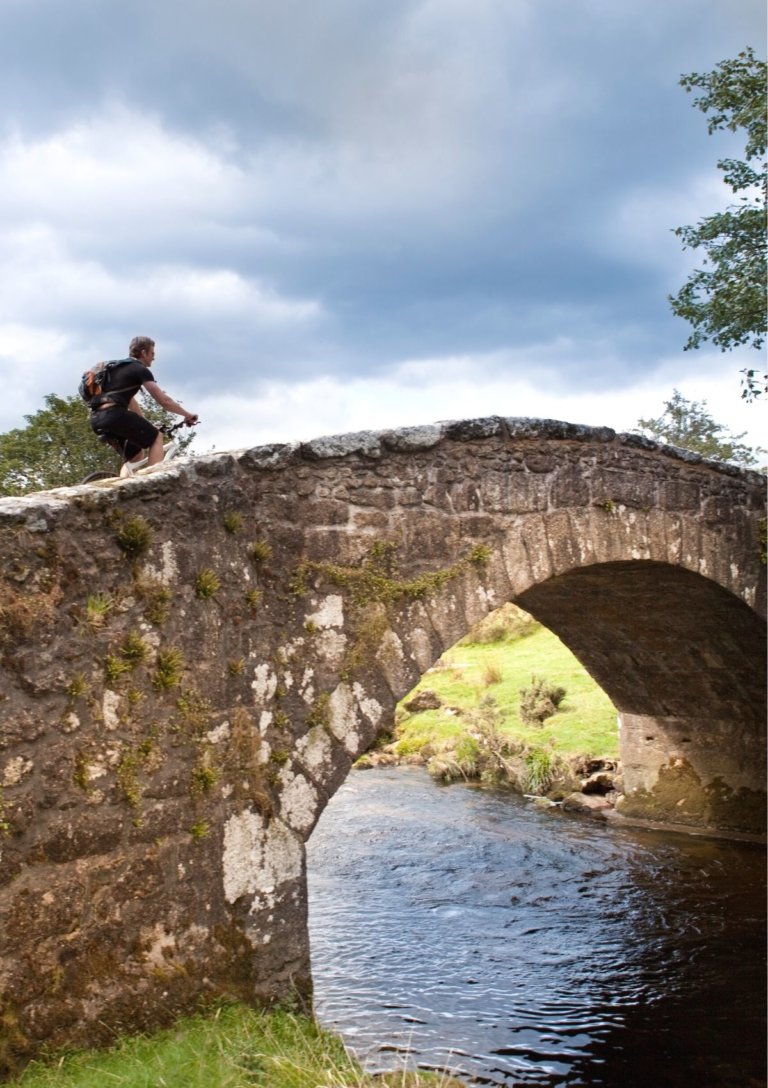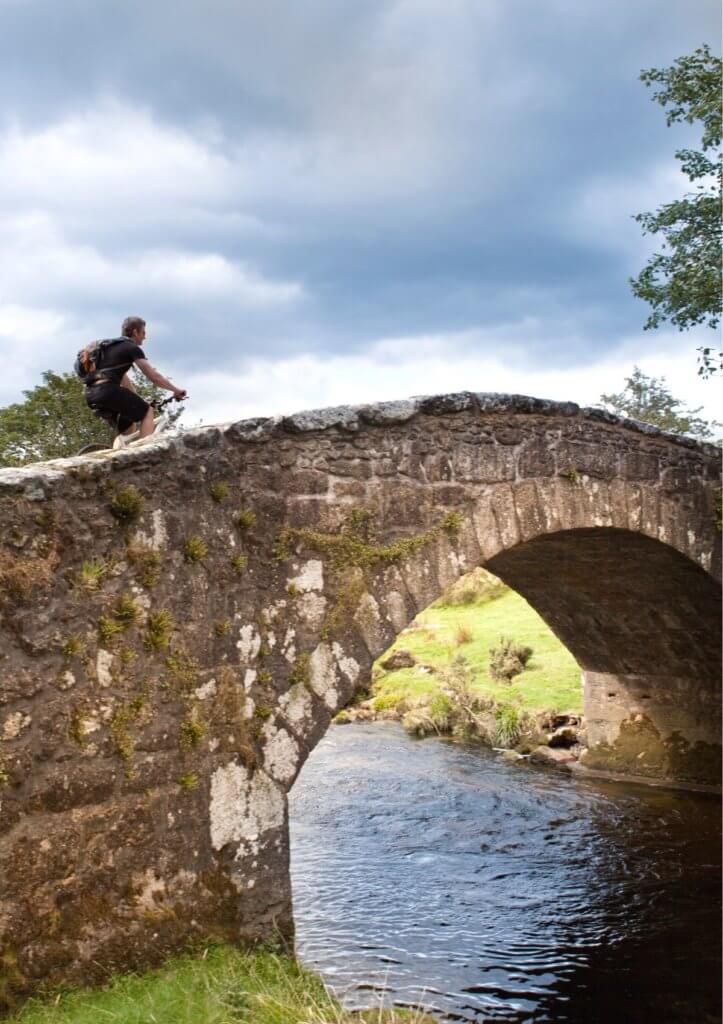 The Devon Coast to Coast is a must for cyclists in Devon and takes in some of the best views in the county. Be prepared for those hills though!
Cycling from Ilfracombe to Plymouth is 99 miles and will take you about three days.
"The Devon Coast to Coast route combines the beaches and estuaries of North Devon with the lush green valleys of the Torridge, the Tavy, the Walkham and other West Country rivers. The route also skirts around the western flank of Dartmoor, offering superb views of Cornwall and the surrounding area."

– SULTRANS
15. Walking in the National Parks
Devon is enriched with a beautiful landscape, thanks to its TWO National Parks. Exmoor National Park and Dartmoor National Park give us walkers plenty of land to cover – together the parks are as big as London!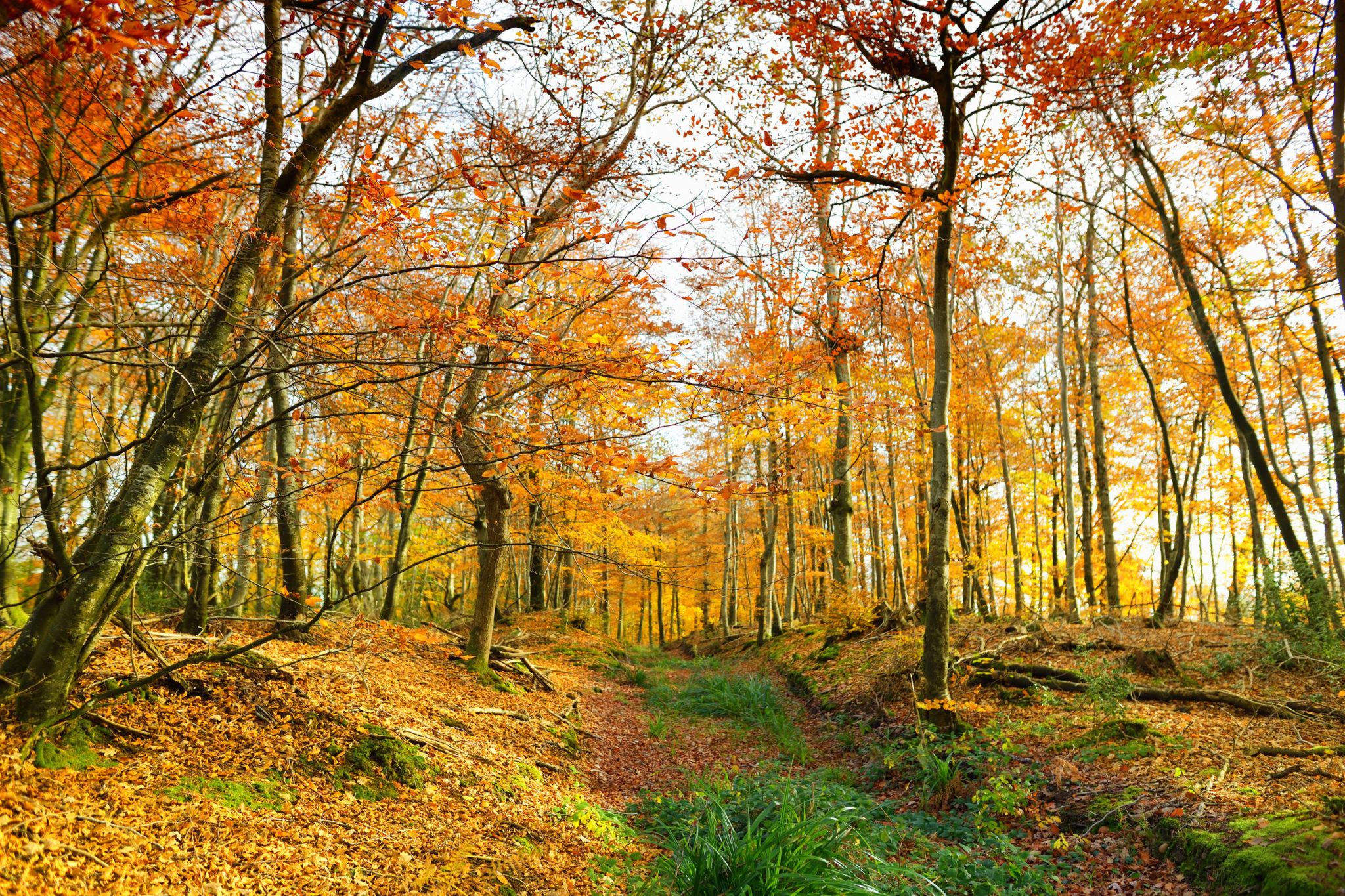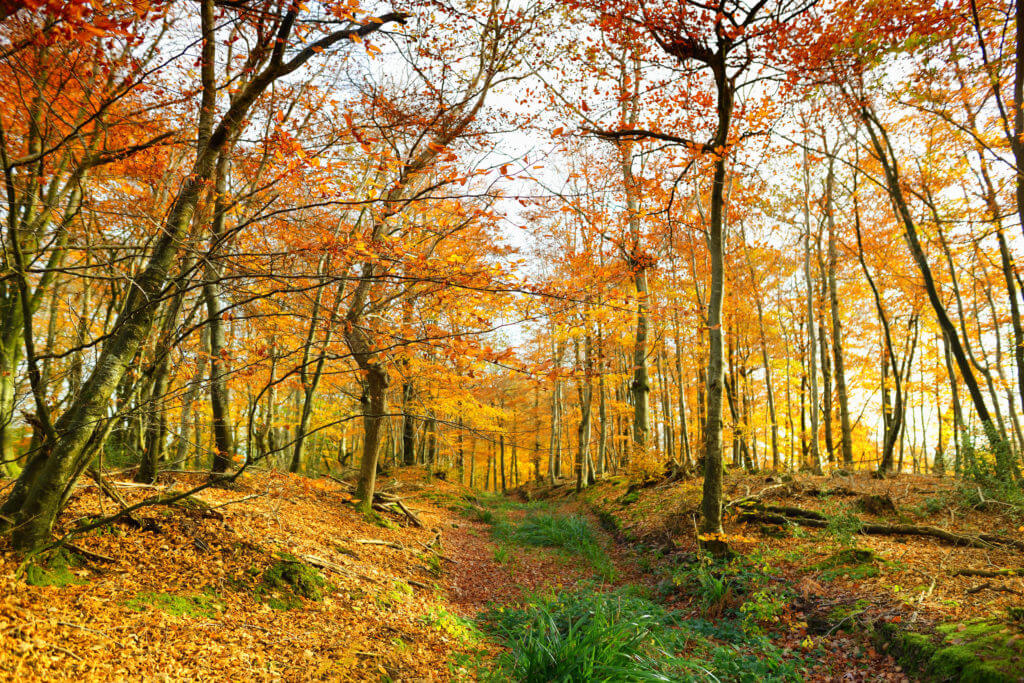 Just walking in the National Parks is one of the most popular things to do in Devon. There are lots of trails, wild swimming pools and cool things to see, both parks definitely need their own posts on this site. One day we'll get to them.
We've given Dartmoor our much coveted Ultimate Best Day Out Award, for the Ultimate Best Day Out in Devon. You can see the Ultimate Best Day Out in every county here.
Exploring the National Parks is definitely one of the best free things to do in Devon – they offer the biggest reward!
If you find the expanse of the National Parks too overwhelming, then check out Haldon Forest Park just 15 minutes from Exeter for a great day out in Devon.
16. Day out in Plymouth
For one of the most popular days out in South Devon, spend the day in Plymouth. You could wander round Hoe Park, visit the Gallery at Plymouth College of Art, go to the impressive National Marine Aquarium (one of the best aquariums in England) and Mount Edgcumbe House & Country Park too.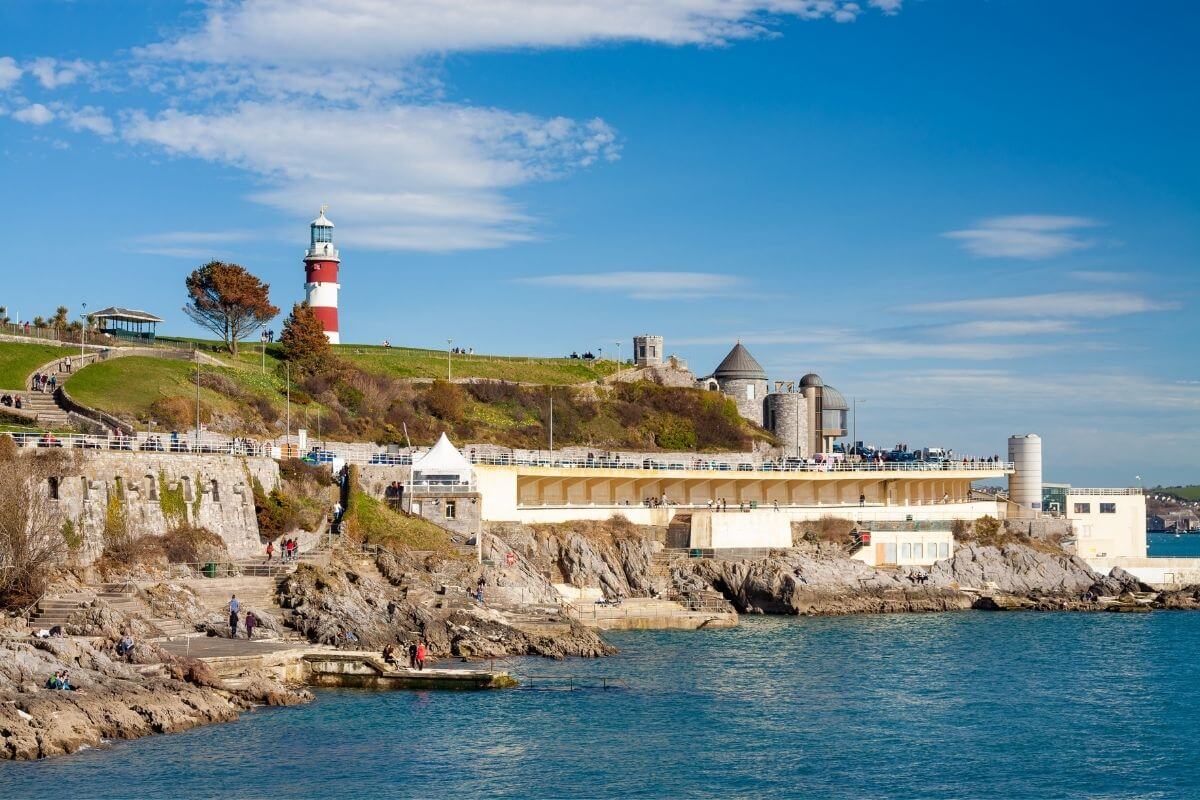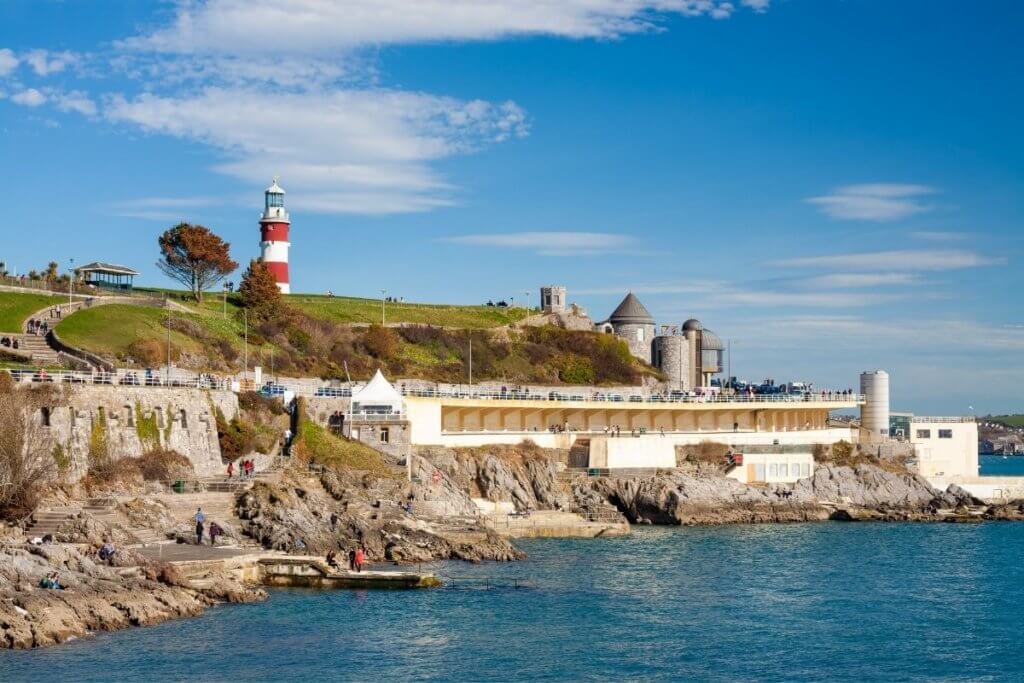 You definitely need to climb up Smeaton's Tower though, up the stairs and ladders. The views across the coast are well worth the effort.
Click here for a step by step itinerary for a great day out in Plymouth.
17. Visit Ilfracombe in North Devon
For one of the best days out in Devon, head to Ilfracombe on the north coast. The award-winning beach is a top seaside location for visiting Brits.
There's a main road but it's much more fun to get around via the hidden lanes and passageways. This is how the smugglers got around in days gone by anyway!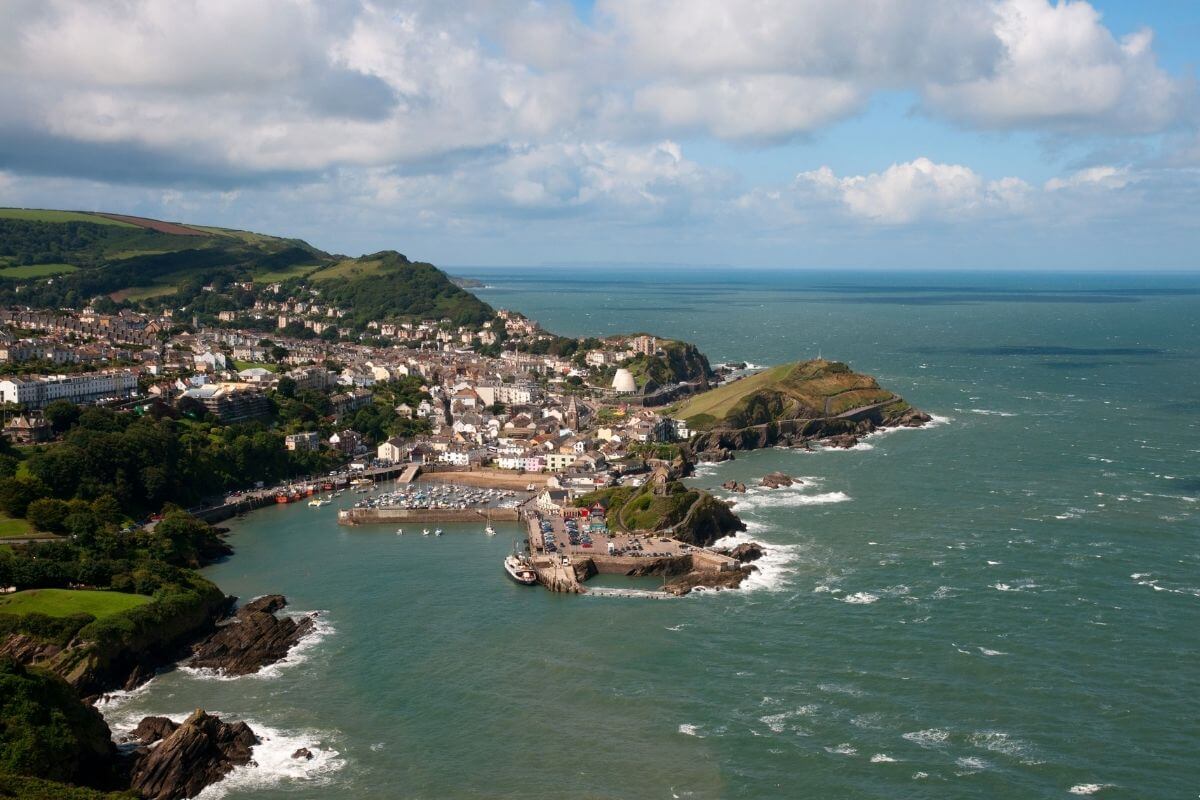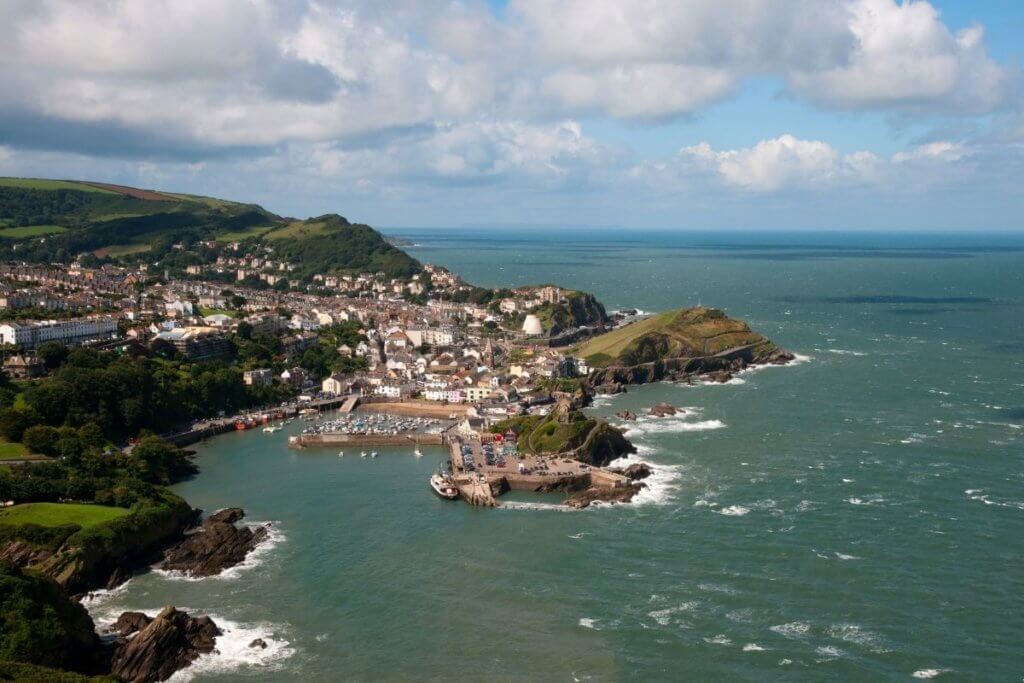 As well as stunning beaches and the quaint Devon town, there are also plenty of shops and cafes here, and you can't leave without going to see Damien Hirst's 'Verity'. See what you think of this 'work of art'…
This north Devon town is home to Chambercombe Manor – one of the UK's most haunted houses – and the beautiful Hele Bay too. Ilfracombe is so lovely, people come here for the week, but see how much you can fit into your Ilfracombe day trip!
Oh, and this is also where you get the boat out to Ilfracombe for a day trip to Lundy Island too (see below for more on days out on Lundy Island). There are also some great places to go glamping in Devon in Ilfracombe, too.
18. Day out in Exeter
In East Devon the best day out has to be Exeter, especially if you're a little water averse. Exeter is the second biggest city in Devon, and around the 40th biggest city of the 51 in England depending on which population stats you believe.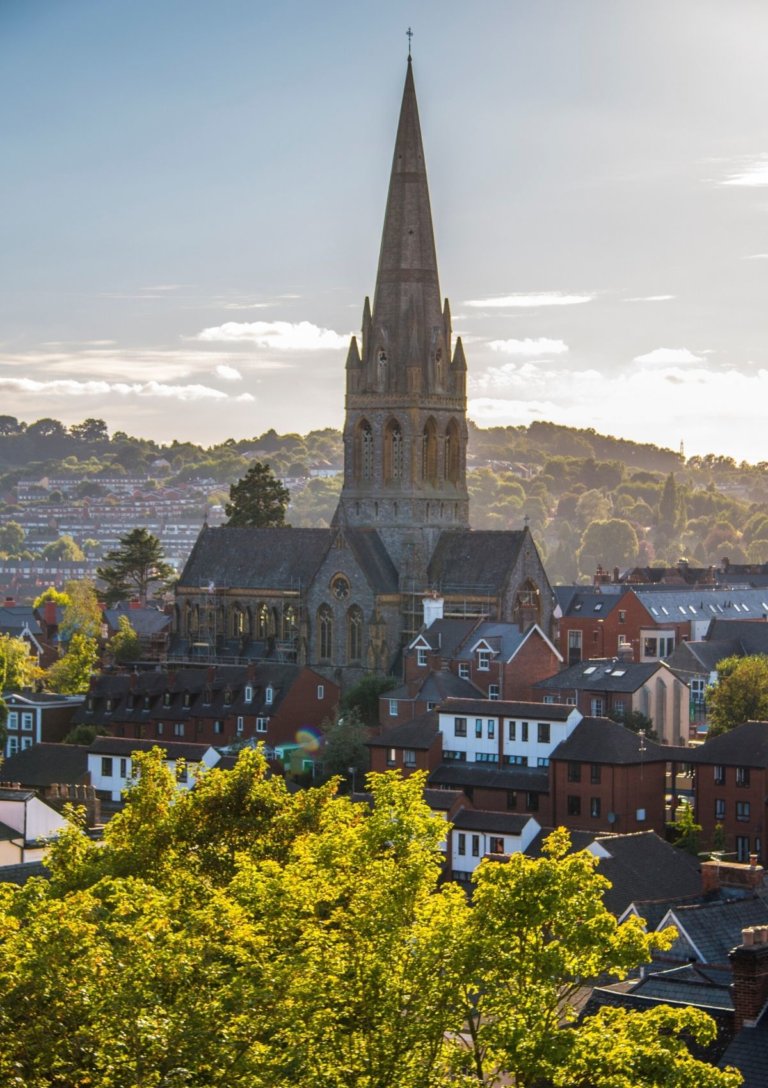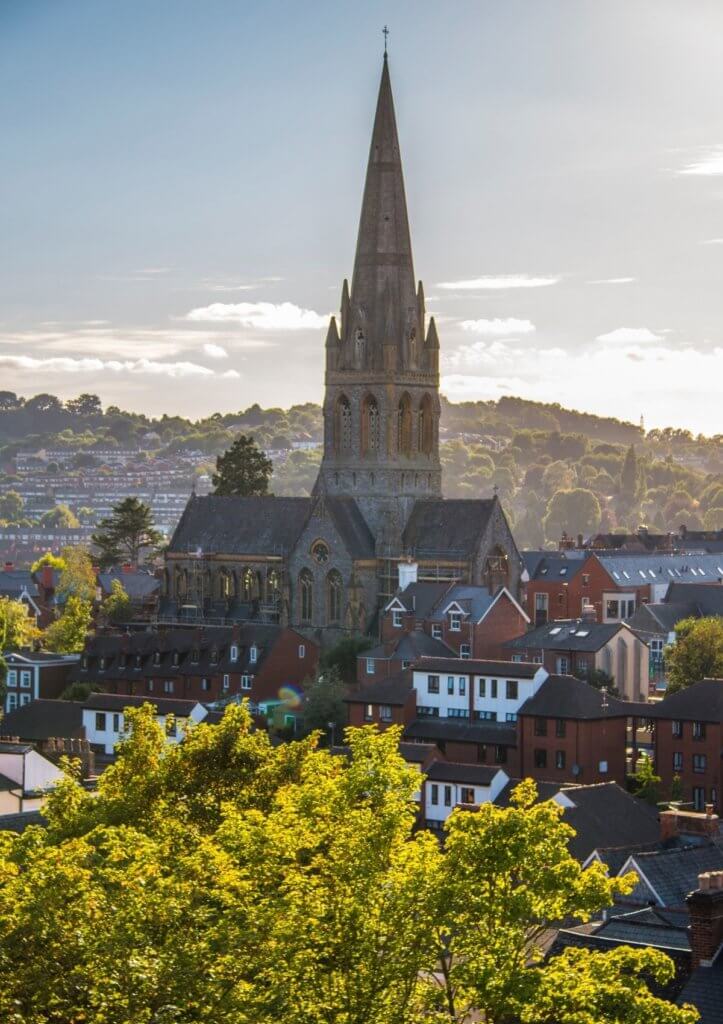 There are lots of great things to do in Exeter, from The Royal Albert Memorial Museum & Art Gallery to the underground smuggler passages and pretty Exeter Quay too. Exeter Cathedral is a gorgeous landmark, and we'd definitely recommend you visit Powderham Castle too.
Of course there are all the shops, restaurants and cafes of an English city too – make a special effort to visit the Exploding Bakery, Hubbox and The Fat Pig.
Exeter is one of the best days out in Devon if it's raining, or you just cannot stand another beach (ha!).
19. Take the kids to Crealy Theme Park
There are a few small theme parks in Devon, but the biggest and best for families is the Crealy Theme Park. It doesn't quite make it onto our list of the best theme parks in England, but it definitely makes for a great day in Devon, for younger families.
Crealy Theme Park is just a 20-minute drive from Exeter.
"The biggest family Theme Park in Devon! Crealy Theme Park & Resort is an award winning family Theme Park in Devon that boasts over 60 rides and attractions, with spectacular entertainment, live shows and animals galore."

– CREALY THEME PARK
20. Wander around pretty Salcombe
Salcombe is one of the prettiest towns in Devon and well worth a day out. Visit Salcombe for the day and you'll enjoy one of the best beaches in Devon.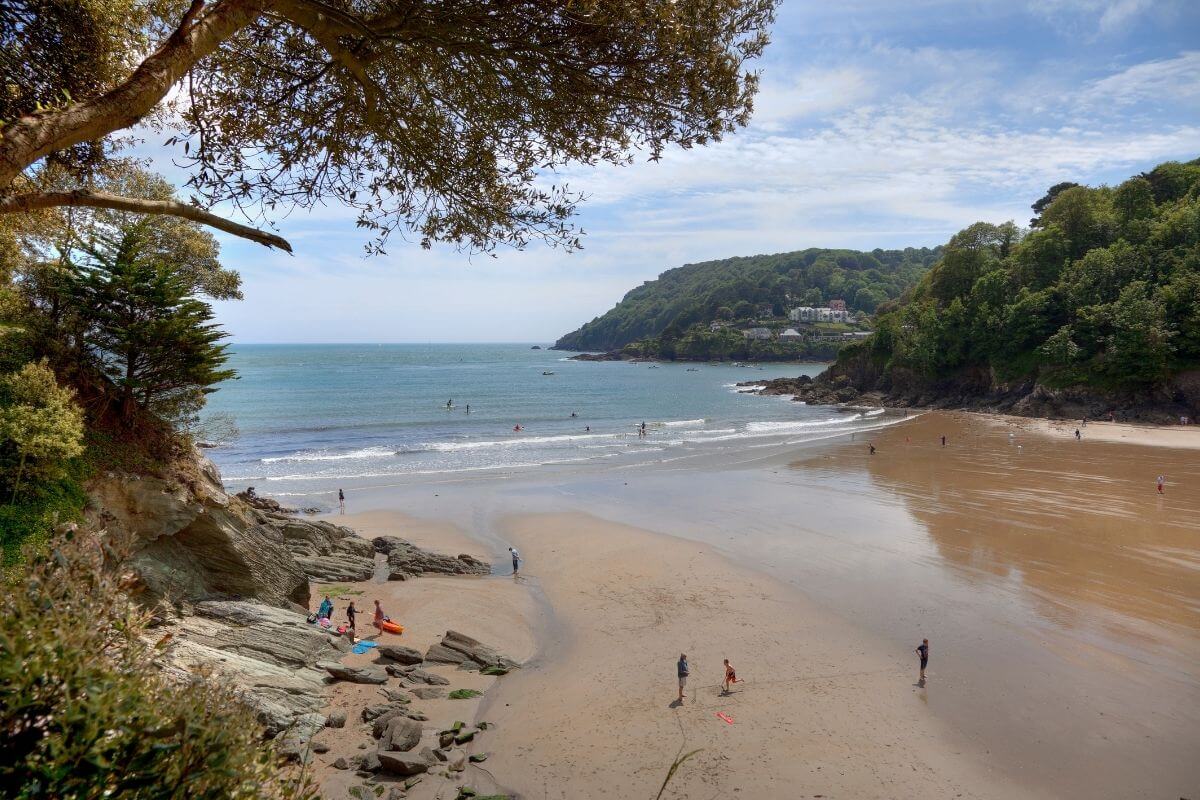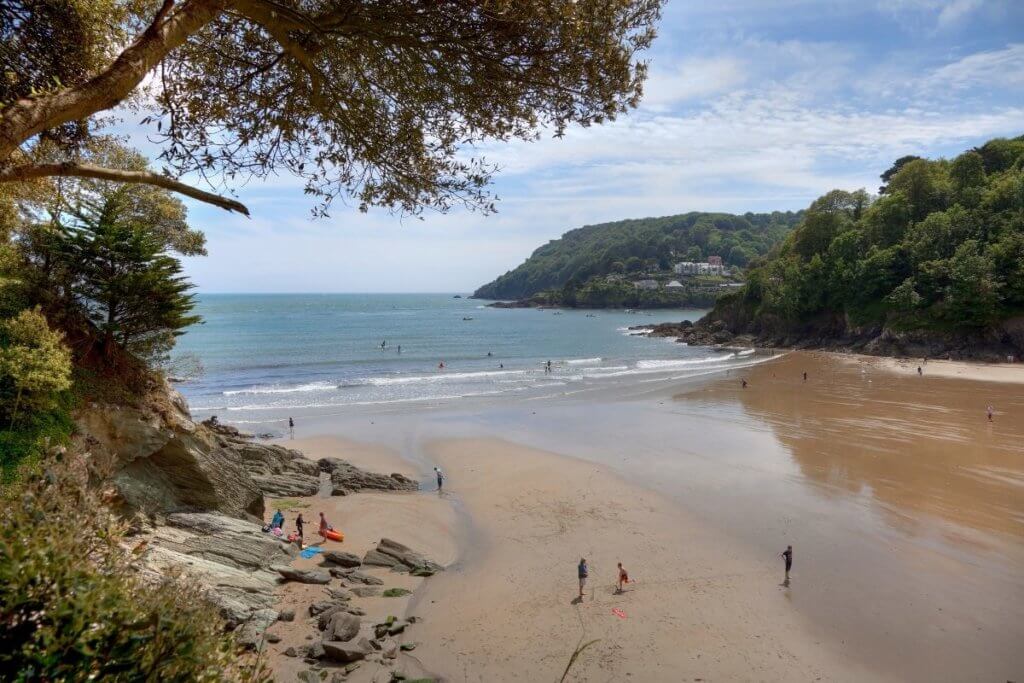 You can also go to the Salcombe Bay Gin Distillery, go to Pennywell Farm, and have a go at paddleboarding too. If you want to get out on the water without doing the powering of the boat, then South Sands Ferry gives you the chance to look back on Salcombe from the sea. It'll take you over to Whitestrand where you'll find some great shops and cafés to spend your pennies at.
21. See the animals at Paignton Zoo and Animal Park
If you want to know where to see animals in England, then in Devon, it's at the Paignton Zoo and Animal Park.
"We are the home of dozens of different species! All of our animals live in natural-themed exhibits and we're passionate about conserving their future and protecting them from extinction.

Here you can learn more about your favourite mammals, birds, reptiles and amphibians."

– PAIGNTON ZOO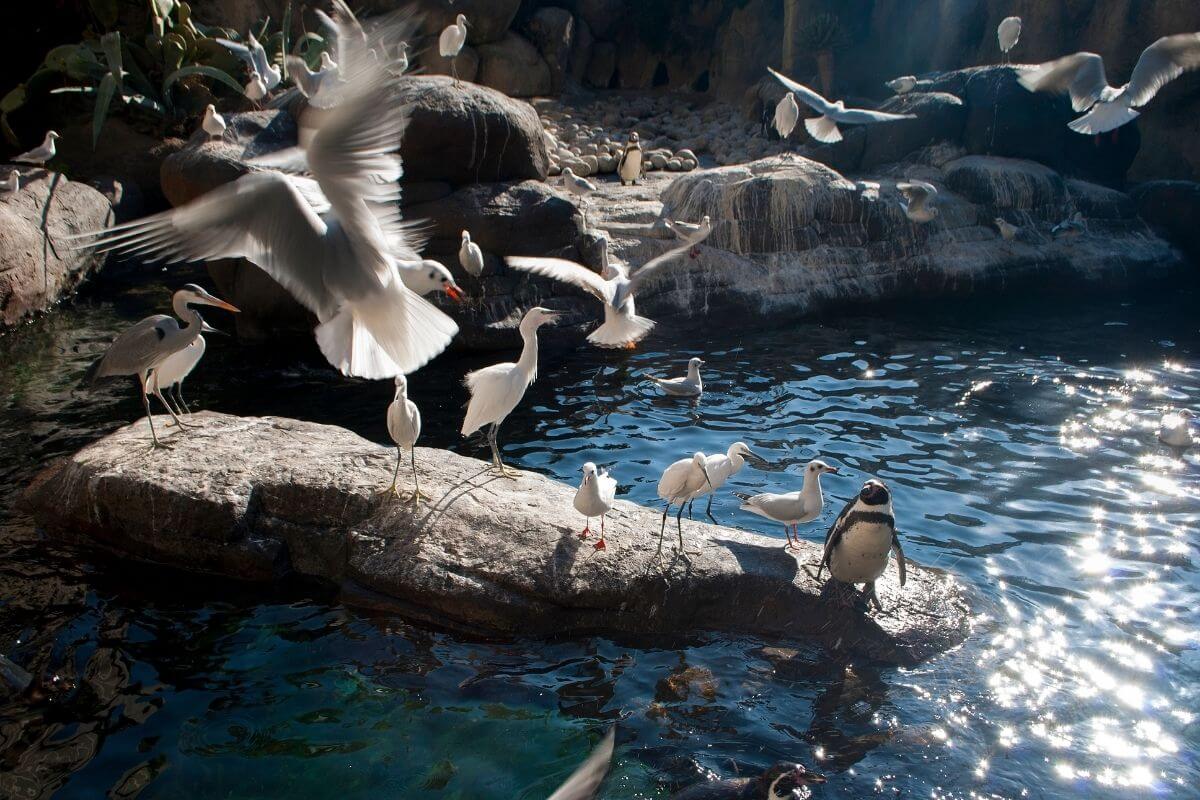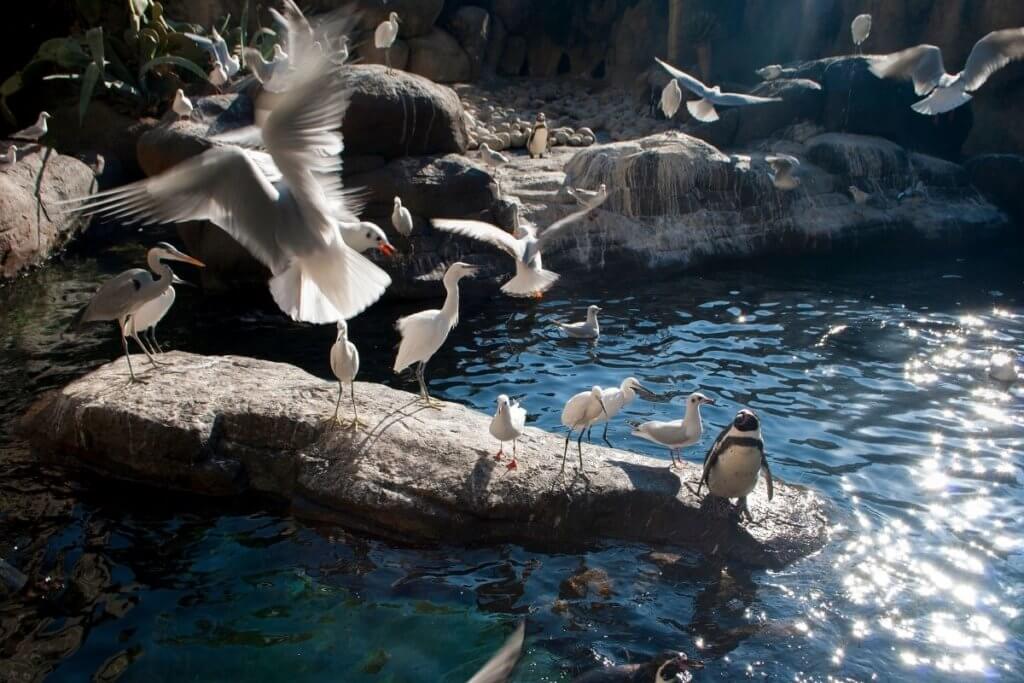 While you're in Paignton Clennon Lakes Nature Reserve is pretty special too, and Paignton Harbour. The Dartmouth Steam Railway goes from Paignton, making Paignton a great day out to explore.
22. Visit Ashburton and River Dart Country Park
River Dart Country Park is actually a fantastic campsite that kids of all ages will enjoy, but, you can also go as a day visitor. The pool is fab, the slides are amazing, and they have this whole woodland section based around the river. It makes for a fab day out for any adventurous souls.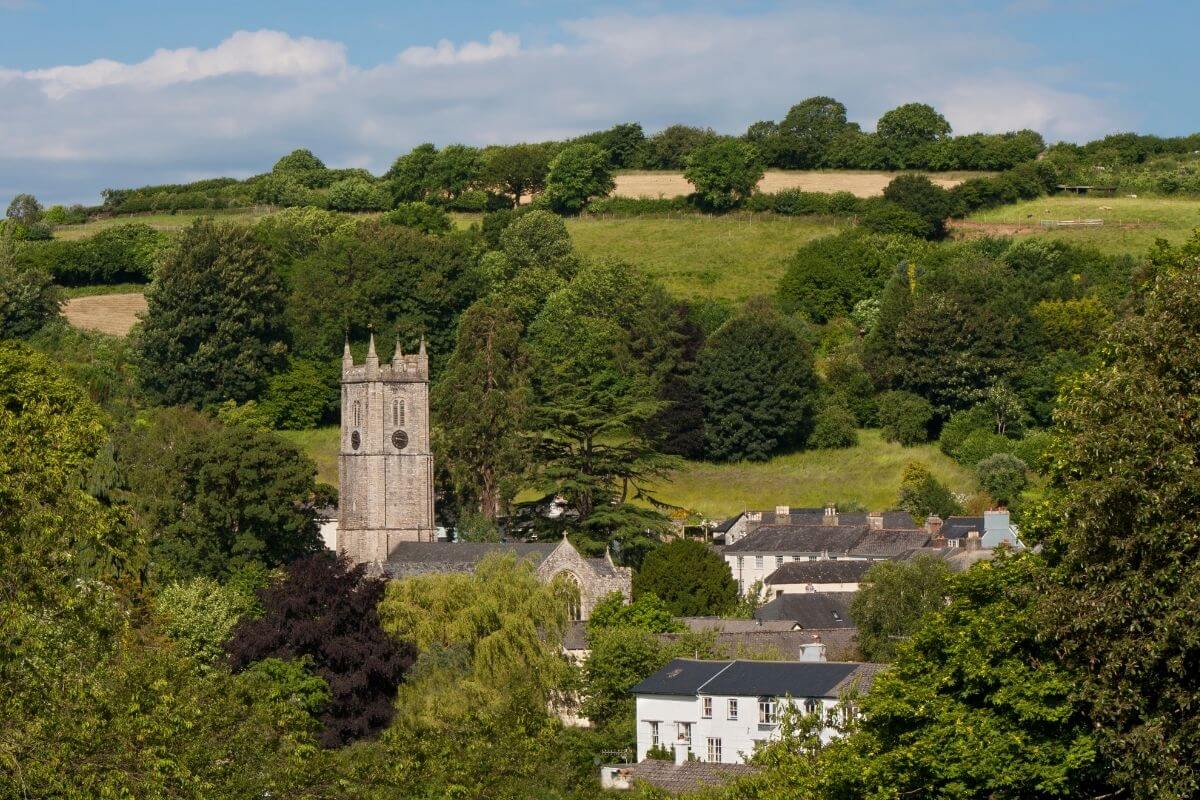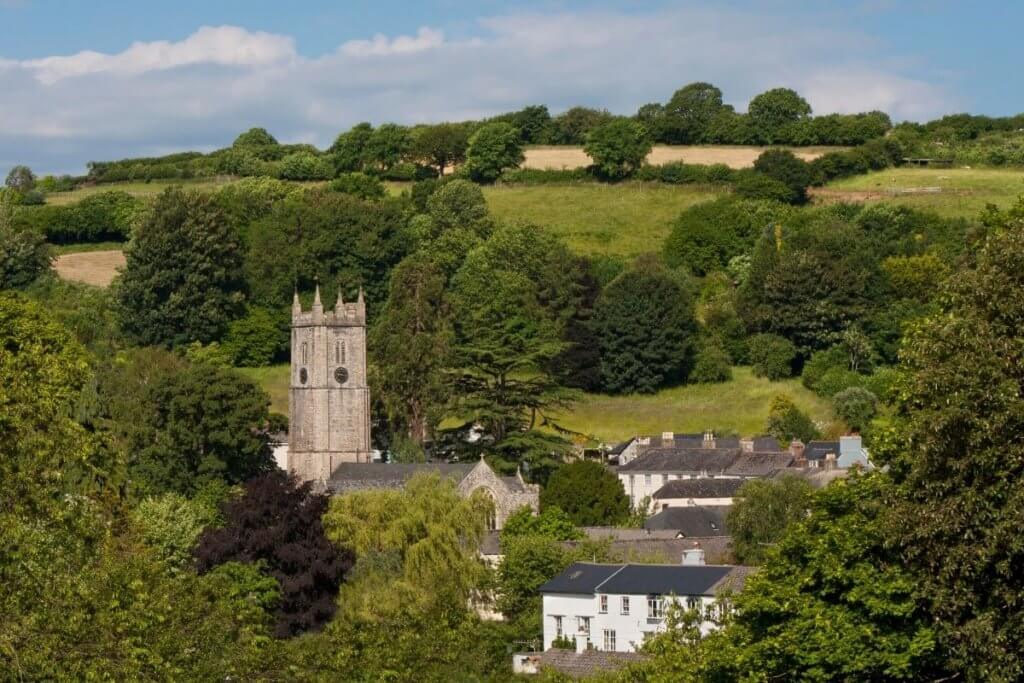 You could spend half the day at River Dart Country Park, and half the day around Ashburton – the 'Gateway to Dartmoor'.
Wander around the historical town and you can admire the colourful houses, the bookshops, the cafes and just being so close to Dartmoor National Park too.
23. Day trip to Lundy Island
Lundy Island is the small island you can see in the distance from Ilfracombe. Visiting Lundy Island makes for a great day trip from Devon – you get to go on the MS Oldenburg ferry, sit outside and take in the wildlife opportunities along the way, and then walk around the small island when you get there too.
Lundy Island is owned by the Landmark Trust and has a population of around 25 during the year – until the 70 or so Lundy Island day trippers come to join them.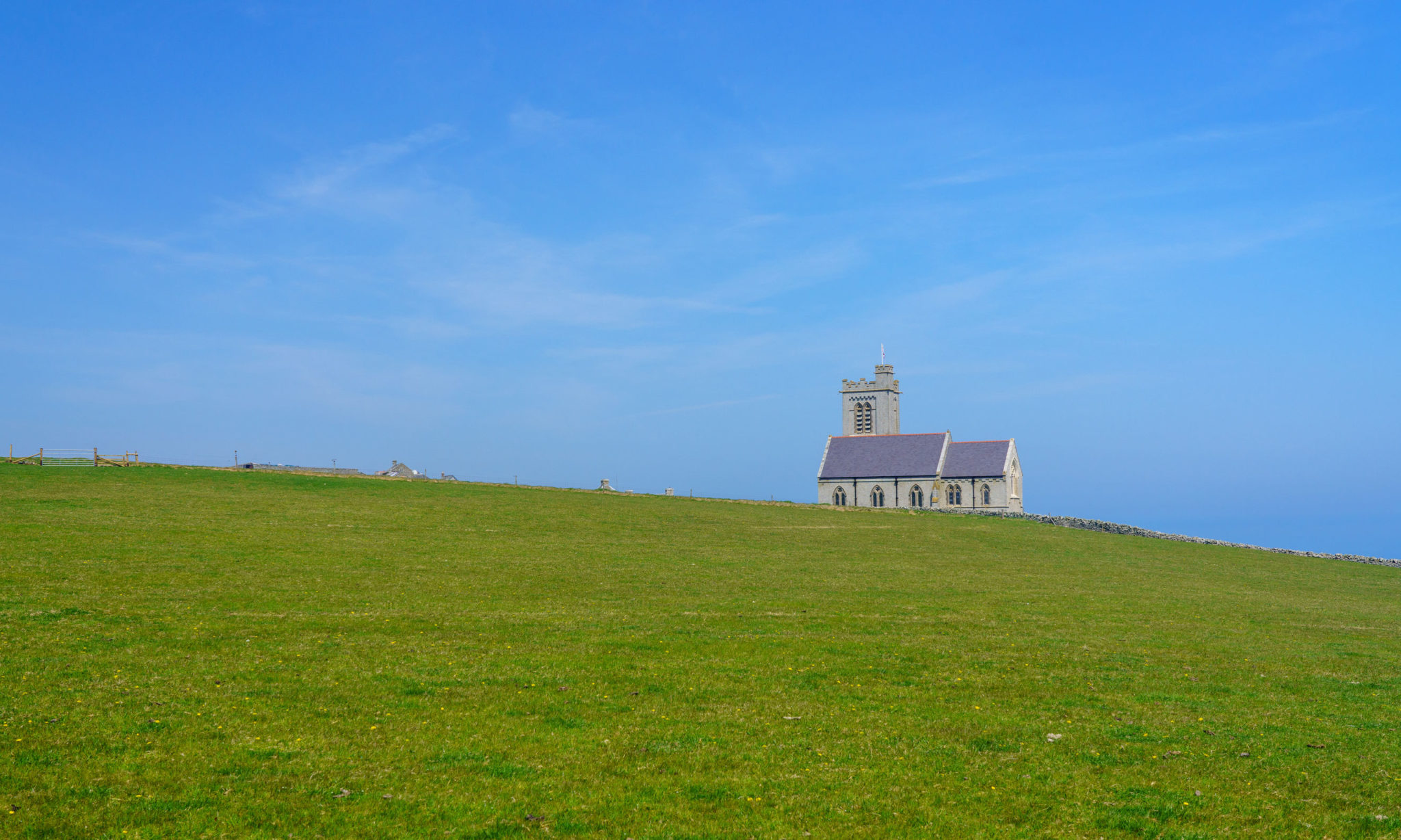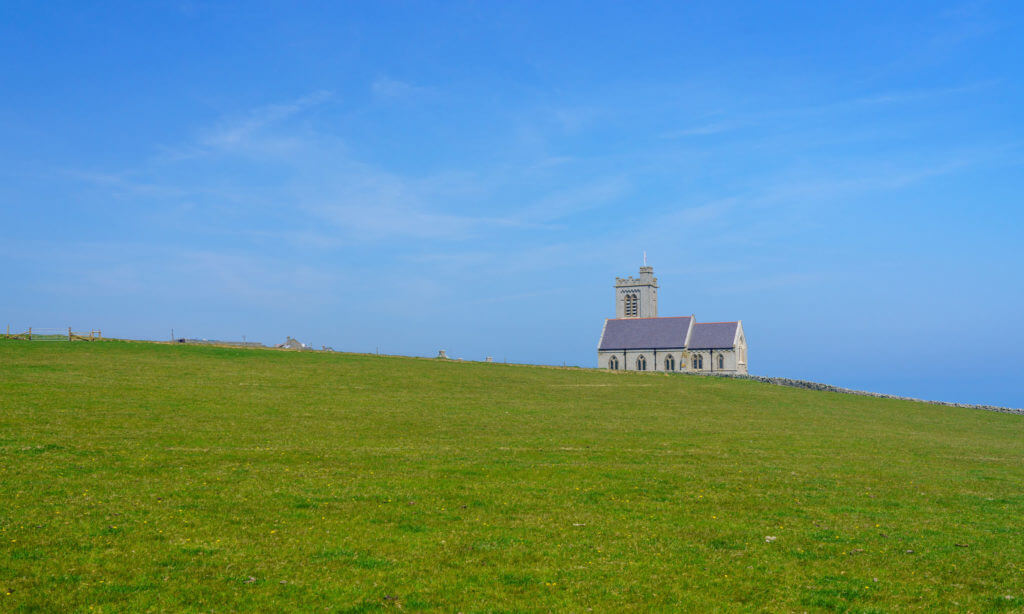 Lundy Island is most famous for its healthy puffin population, who chill on the island from April to July each year. Make sure to time your Lundy Island day trip just right for this!
READ MORE: How to Do a Day Trip to Lundy Island
Enjoy 4000 years of history on Lundy Island. It might only be three miles in length, and half-a-mile wide, but there's definitely enough to do here to fill a day. Pop into the Mariso Tavern to enjoy a pint and cheesey chips Lundy Island style – it's the only pub on the island.
24. Day out on Burgh Island
Burgh Island is one of the most interesting islands in Devon, off the south coast. This tidal island is most commonly linked with Agatha Christie, and her best-selling novel 'And Then There Were None'.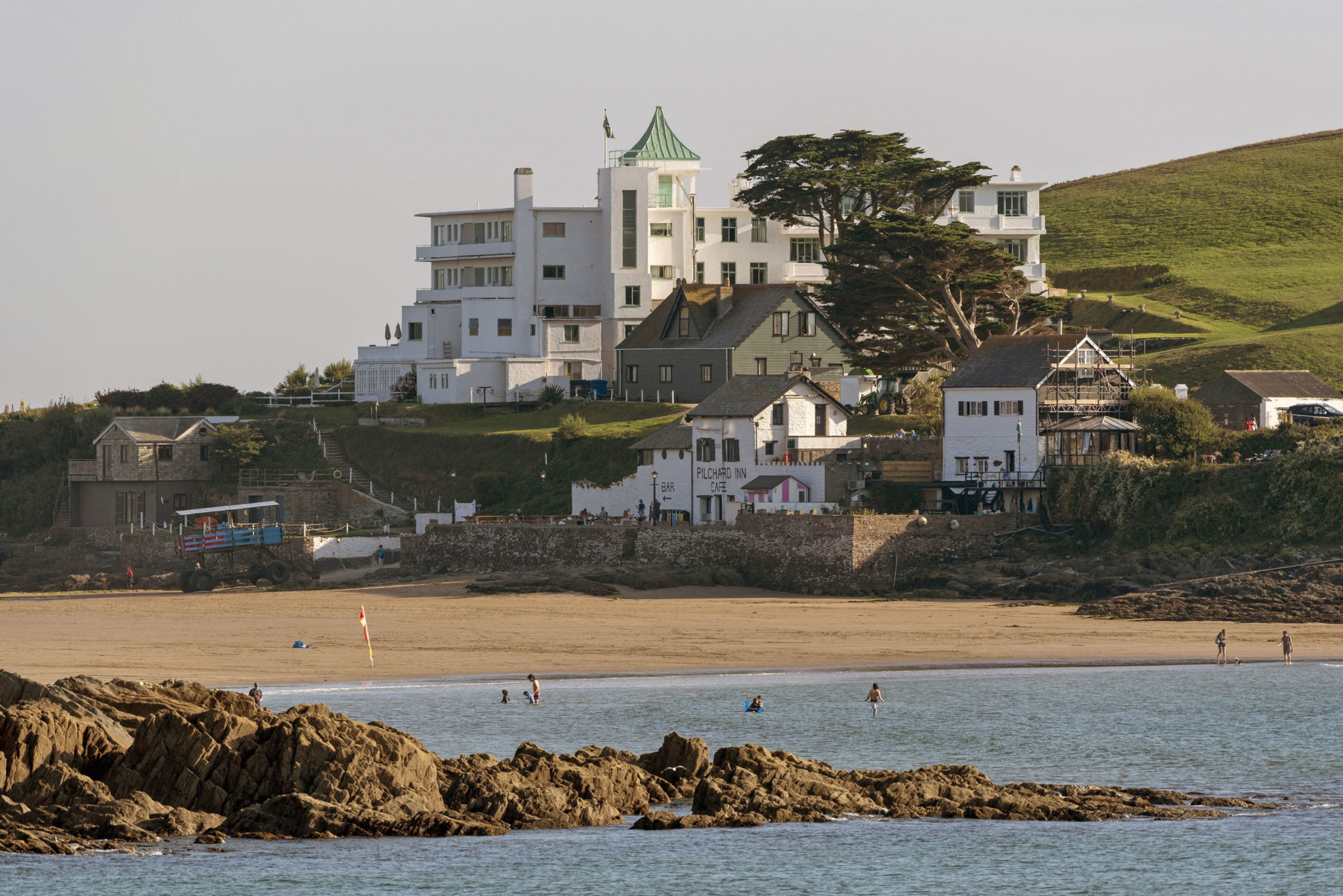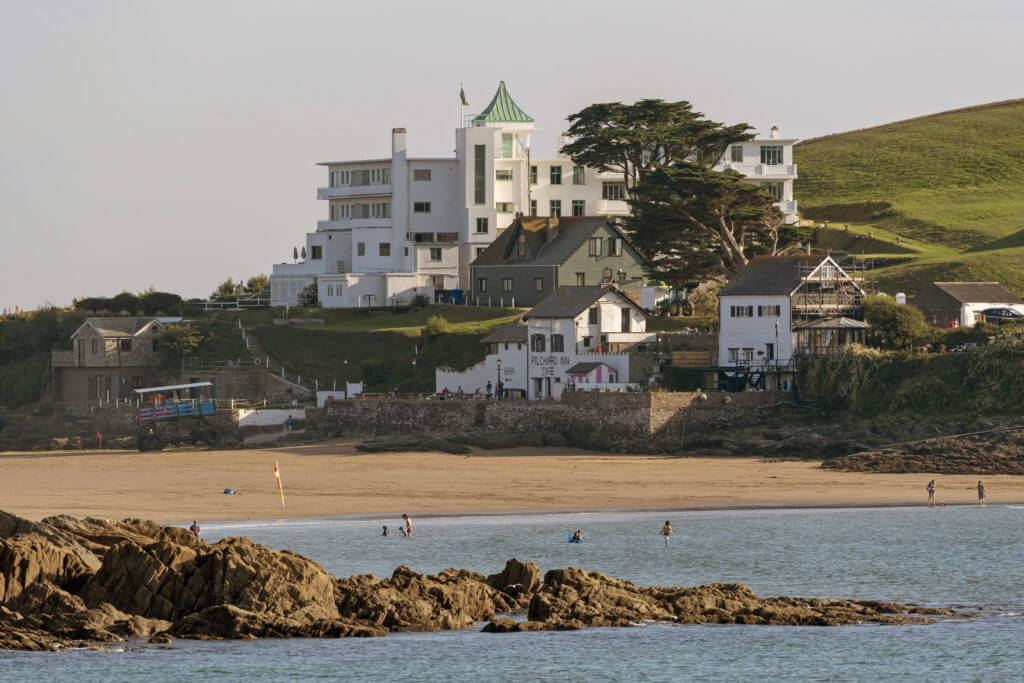 Burgh Island sits 250m from the mainland. There are walking trails on the island, but just watch where you're walking as some are privately owned. Pop into Burgh Island Hotel for an afternoon tea to get the full Burgh Island experience, and then stop off at The Pilchard Inn after. Might as well go all out, right?
Make sure to walk back to the mainland in time or you'll have to call in the (awesome) sea tractor to bring you back over the water.
25. Visit the pretty village of Lynmouth
As one of the prettiest villages in England, we thought it'd be a great idea to end on Lynmouth for our final day out in Devon for this post.
Lynmouth and its neighbouring village of Lynton have often been called "Little Switzerland" because of the picturesque hillside location in which they are found. The two villages are connected by a cliff railway, a sort of cable car used to navigate the steep cliffs.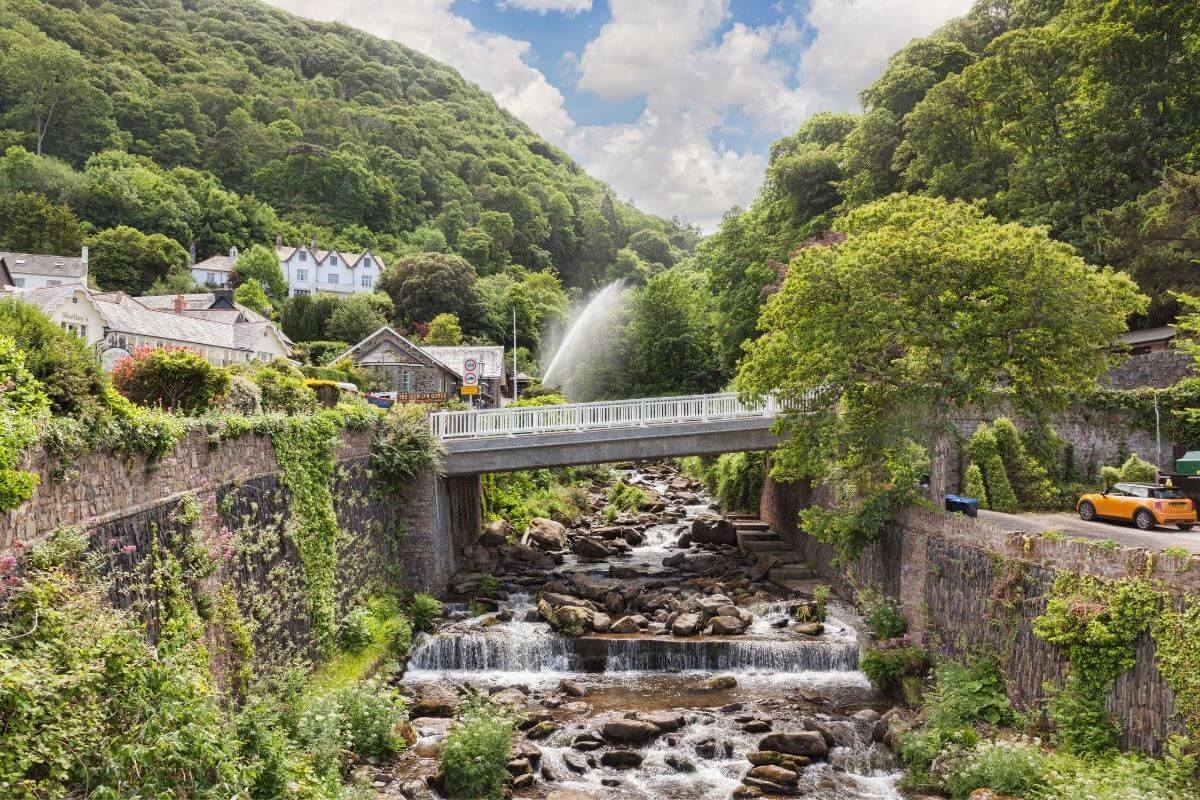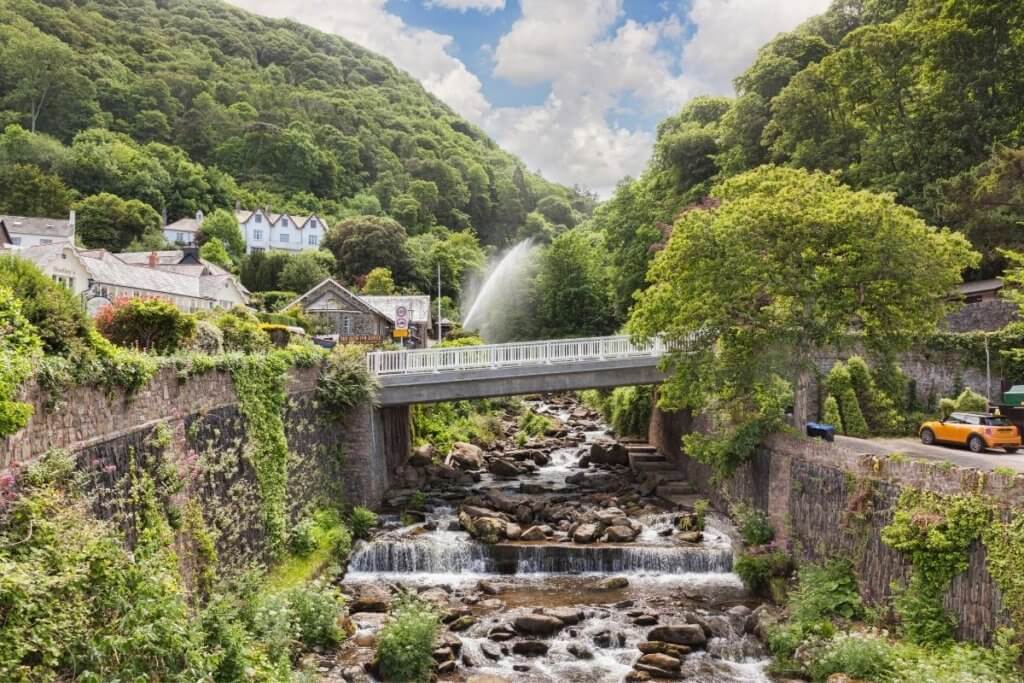 This isolated part of north Devon is where Exmoor meets the sea, creating some of England's most spectacular scenery. It's also where the East Lyn River comes through – one of England's most important rivers.
Blacklands Beach winds around Lynmouth Bay and is a wonderful walking destination.
26. Go paddleboarding in Devon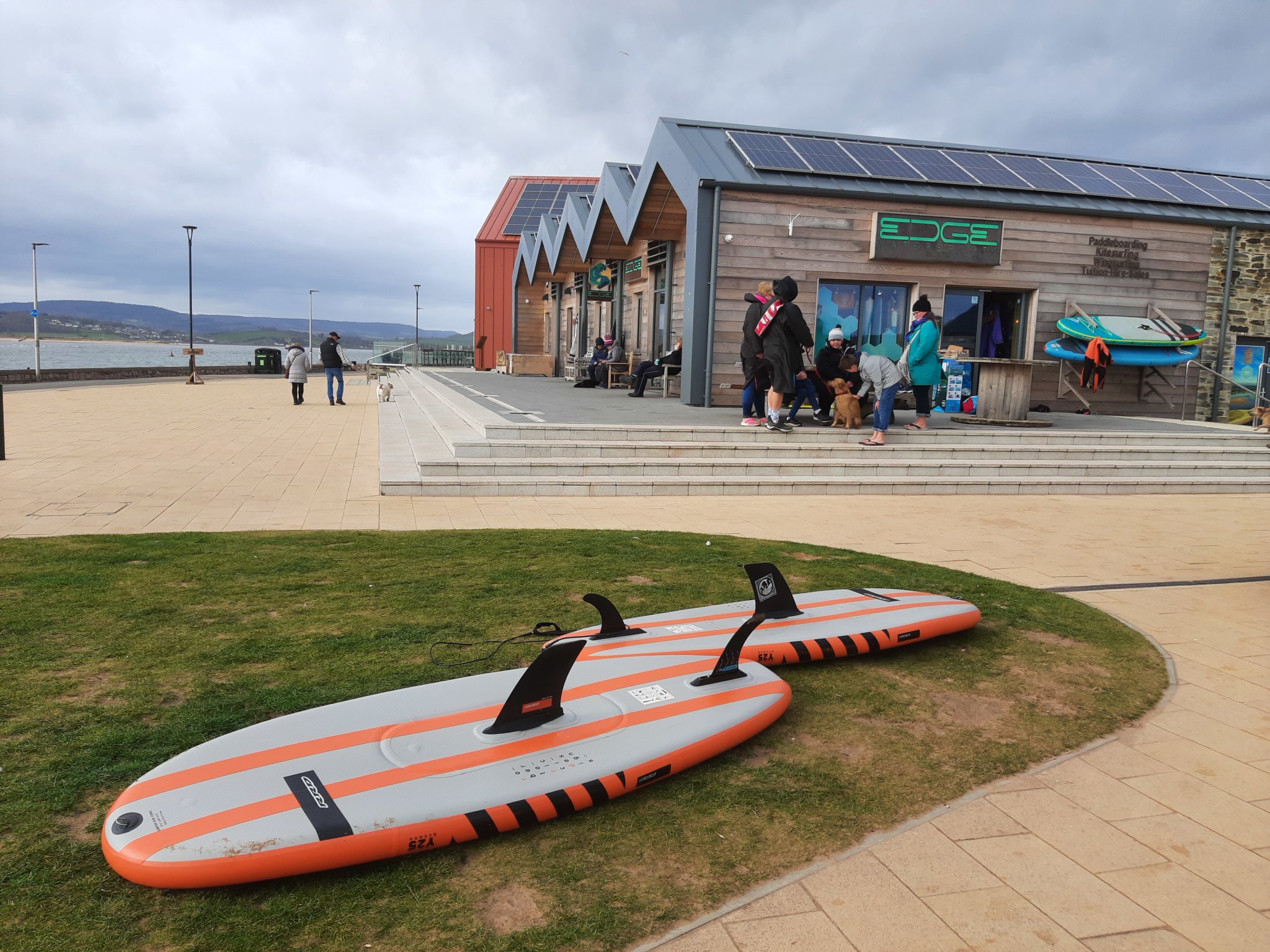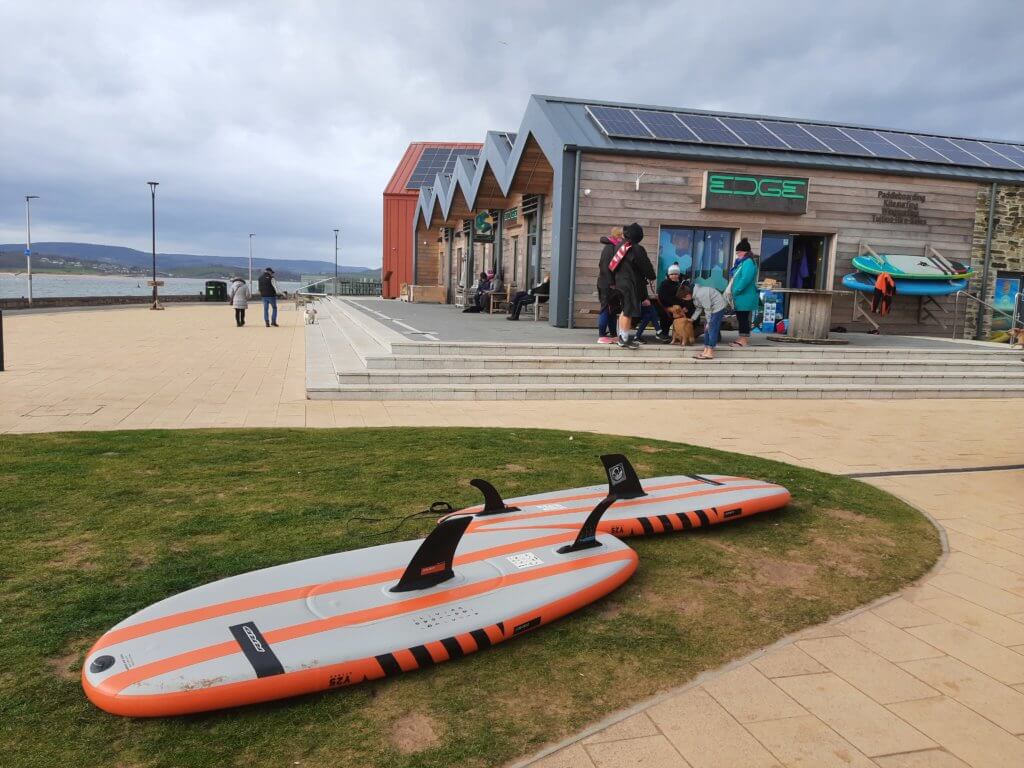 There are some great spots for paddleboarding in Devon. Take a look at this great list from local Rowan Campbell for the best places to paddleboard in Devon.
27. Visit Splashdown Quaywest Devon
Splashdown Quaywest in Devon is the biggest outdoor water park in England. Located in Goodrington Sands in Devon, there are a variety of exciting rides, open flumes, mat slides and rubber ring rides. Highlights for daredevils include The Screamer, Devil's Drop and the Wild Kamikaze.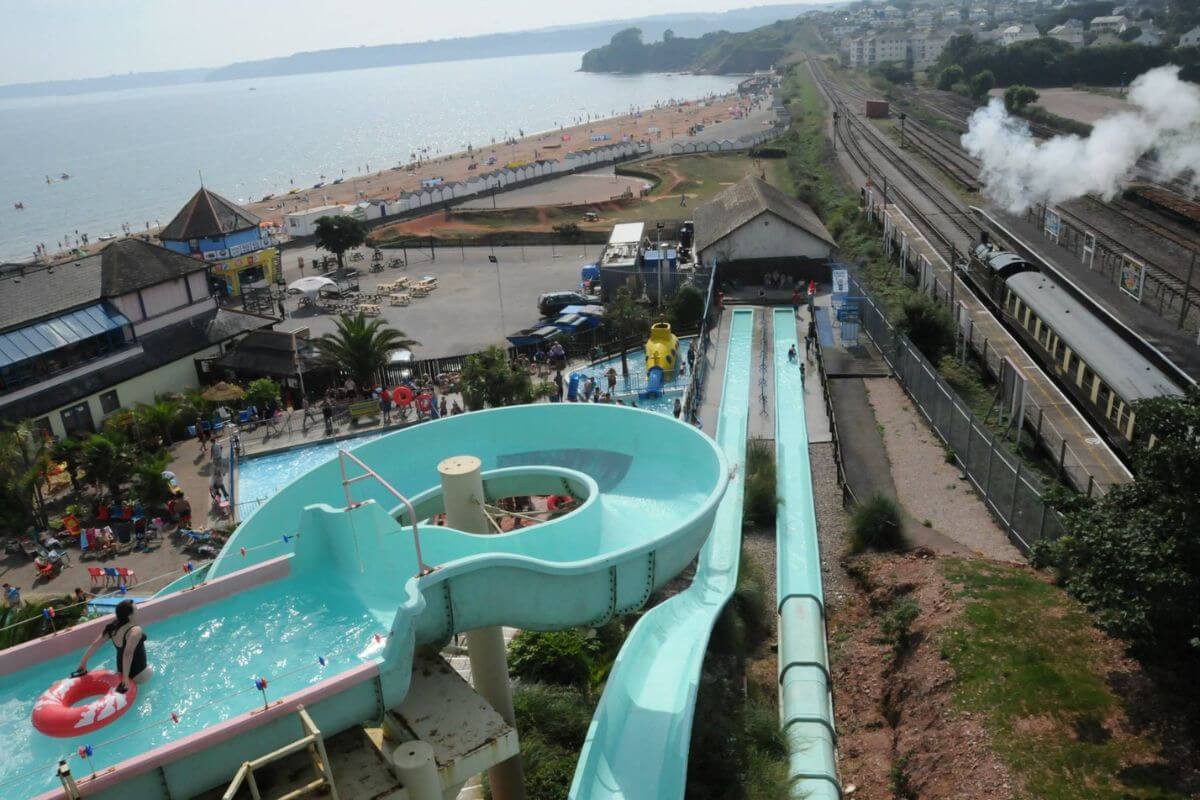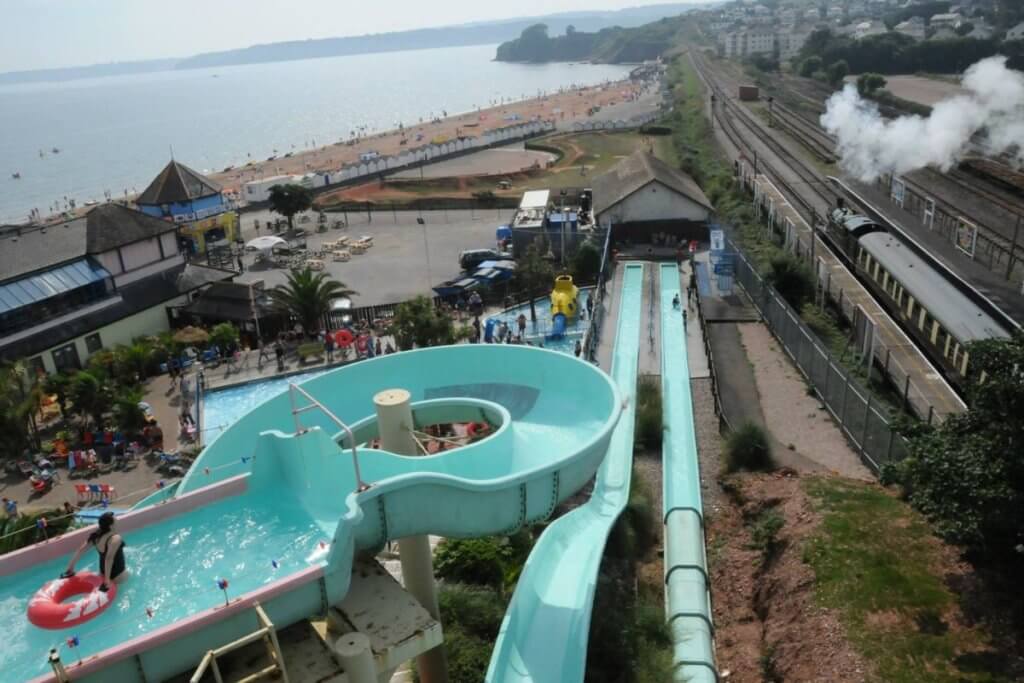 We also love the Surf Lagoon tyre ride and the Raging Rapids.
Toddlers can have fun splashing around in the Blennies Toddler Pool.
When you need a break from the water, you can play games at the arcade, treat yourself to a dessert from the ice cream hut or grab a drink from the beach bar. It's the perfect place for a summer day out in Devon.
28. Visit Watermouth Castle
With an enchanting mix of children's attractions and nostalgic blasts from the past, Watermouth Castle appeals to kids from 1 to 100 years of age! Welcome to one of Devon's top tourist attractions – a unique and magical experience with something to entertain all ages.
Visit Watermouth Castle and Theme Park and you can take a spin on the Toboggan Run or a whirl on the Steam Carousel. You can visit the Land of the Little Folk, get lost in the hedge maze, or spend an afternoon playing crazy golf and stroll through the dog-friendly Victorian gardens. Inside the castle itself, you'll discover an eclectic mix of Victorian treasures, curios, and vintage displays – and in the outdoor theme park you'll find a whole world of rides, attractions and play structures.
Book your Watermouth Castle tickets here.
Best day out in Devon
As you can see from all of these Devon attractions – Devon is rich in cultural heritage and history. There are multiple galleries, museums, and historical houses to keep you busy, whether the sun is out or not. And if you're looking for free days out Devon has some of the best in the country.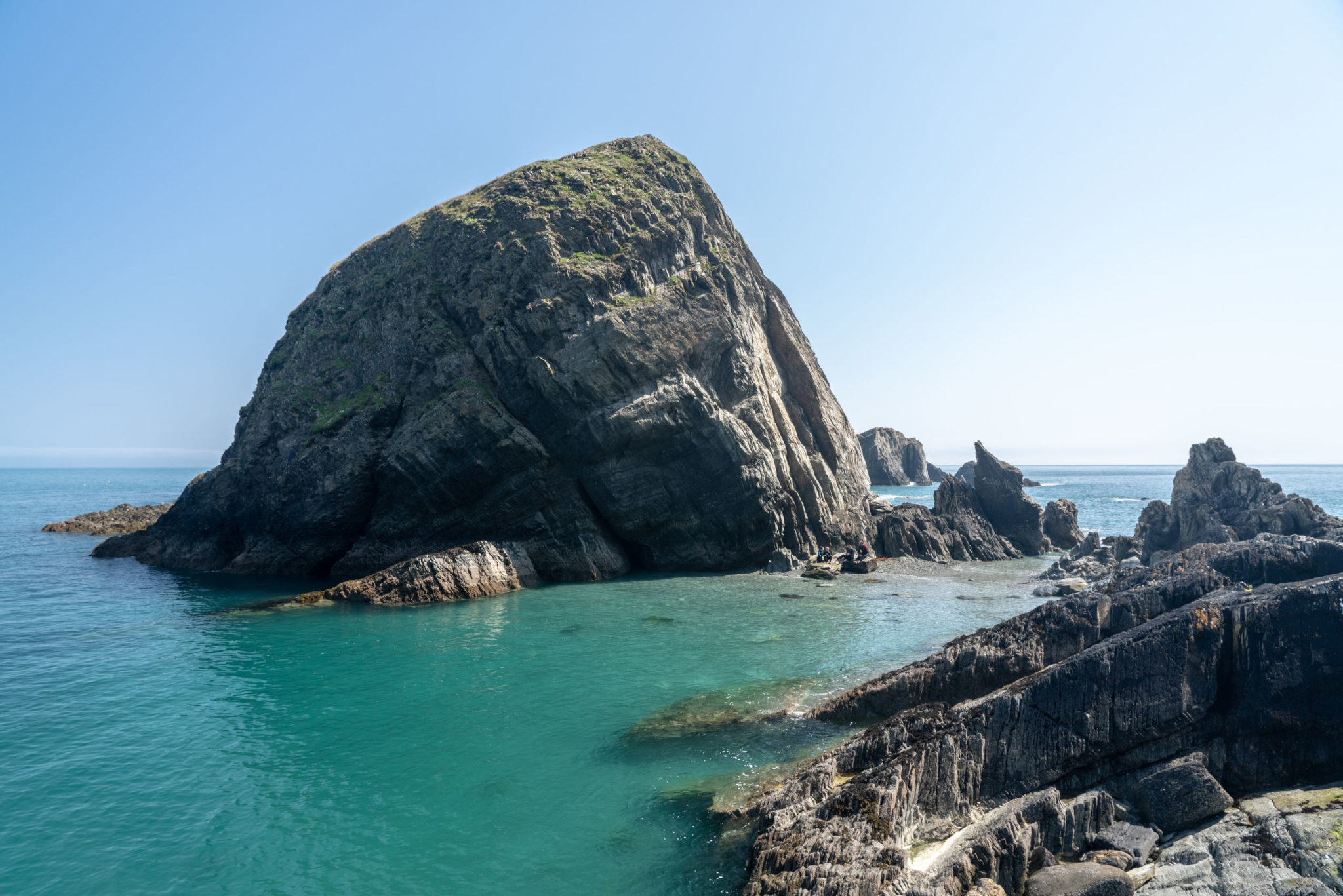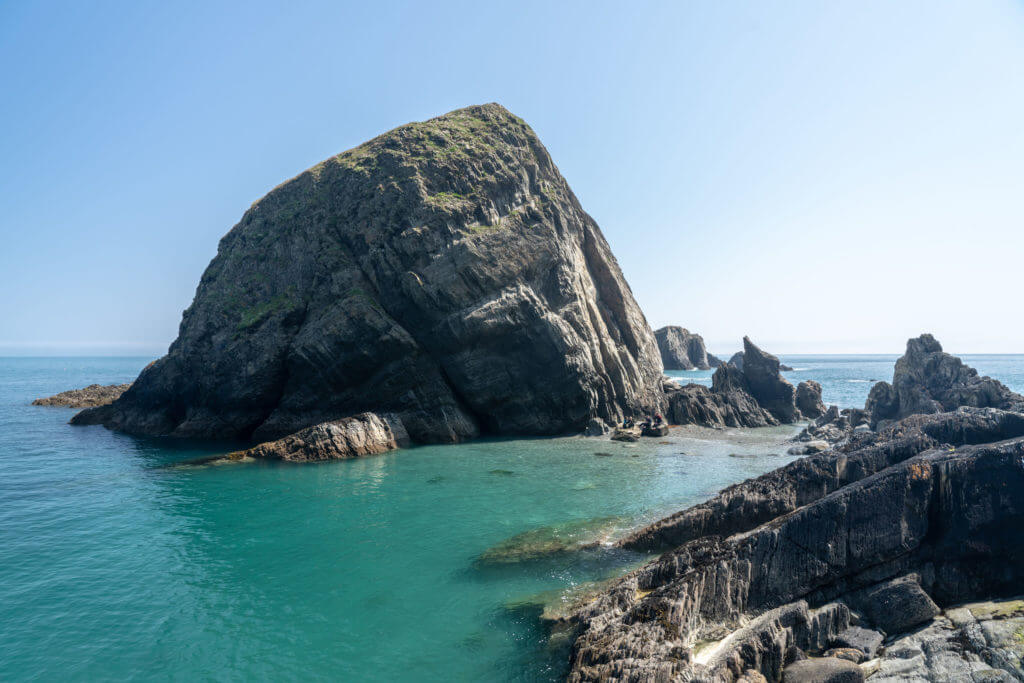 There are so many activities in Devon to enjoy for a day out, both along the coast and in the countryside. We hope you have a great time exploring, and if you think we've missed any great Devon days out off, let us know below!
---
Quick list of the best days out in Devon
1. Day out on Bantham Beach
2. Beer Beach day out
3. Visit Bygones Victorian Museum
4. Festivals in Devon
5. Chill on Blackpool Sands Beach
6. Wander around Clovelly
7. Enjoy the Great British seaside at Dawlish Warren
8. Learn about Dartmoor Prison Museum
9. Wander from Hope Cove Beach to Hope
10. Explore the Golden Hind Museum Ship in Brixham
11. Go to Torquay and the Torquay Museum
12. Chill in Cockington Court
13. Get out on the golf courses
14. Cycle from coast to coast
15. Walking in the National Parks
16. Day out in Plymouth
17. Visit Ilfracombe in North Devon
18. Day out in Exeter
19. Take the kids to Crealy Theme Park
20. Wander around pretty Salcombe
21. See the animals at Paignton Zoo Environmental Park
22. Visit Ashburton and River Dart Country Park
23. Day out to Lundy Island
24. Day out on Burgh Island
25. Visit the pretty village of Lynmouth
26. Paddleboard in one of Devon's top spots