Want to make the most of summer in England with a few fantastic days out in July? From Isle of Wight sailing trips to tennis tournaments at Wimbledon, there are plenty of summer days out to keep you occupied.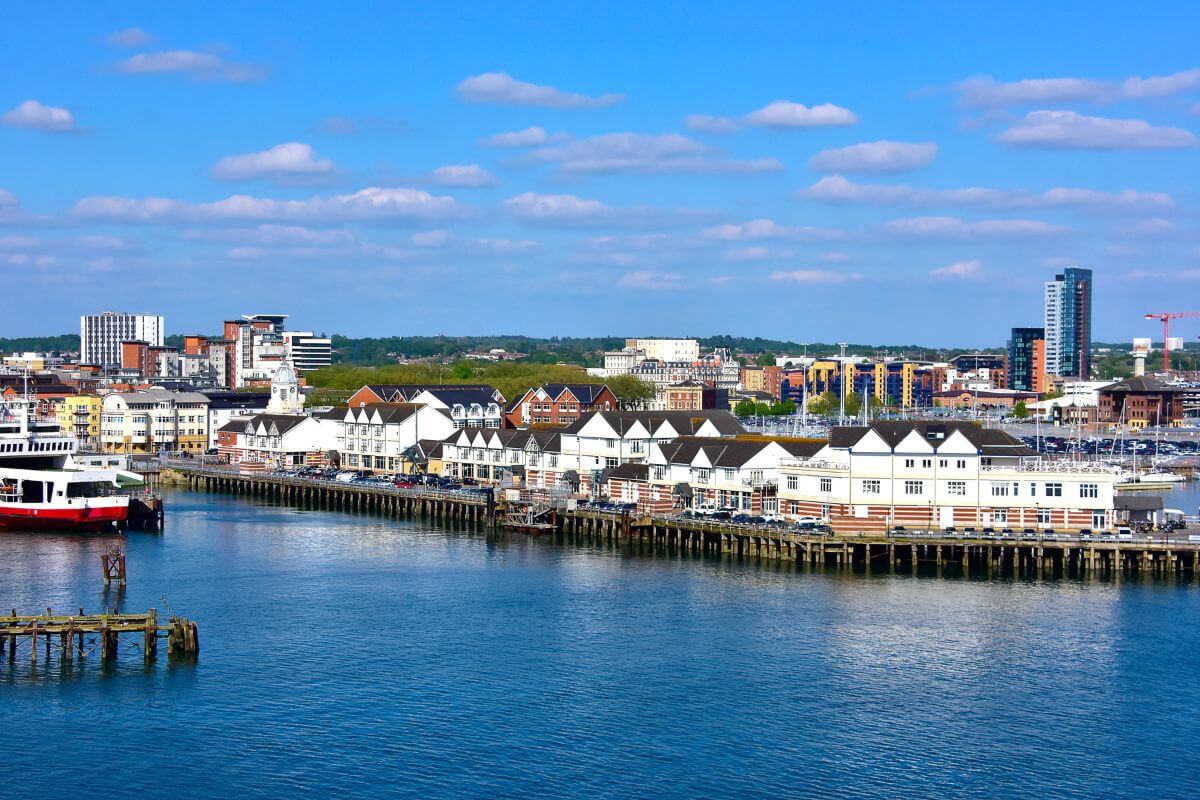 As the summer days heat up, there is no better time to get out and explore! Make this upcoming July your best month yet by finding innovative ways to spend each day.
Whether you're looking for activities the whole family can enjoy or local secrets only a select few know about, July's calendar is full of days out that anyone can indulge in.
So, don't wait – lace up your trainers and take off on an adventure filled with exciting attractions, delicious eats and unforgettable experiences.
With everything from art galleries to cultural festivals taking place this summer in England, there's no shortage of unique days out in July to enjoy.
10 Best Days Out in July
With so many affordable and free amazing events, festivals and outdoor days out in July, there's simply no room for boredom in England this summer.
1. Round the Island Race, Isle of Wight
For a spectacular summer day out in July, head to the shores of the Isle of Wight to watch the annual Round the Island Race, which draws sailors of all levels to southern England's largest island.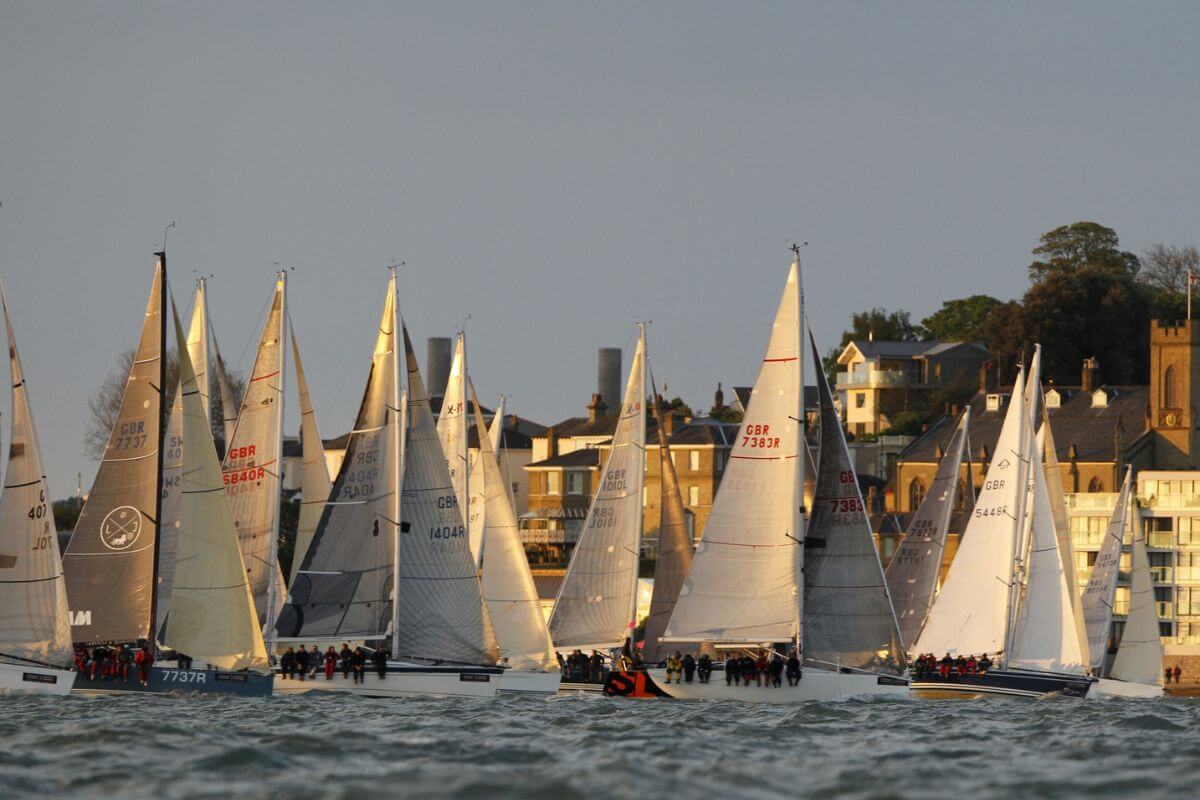 While spectating at this challenging boat race, you can visit quaint villages nestled amid the beautiful English countryside. There are also plenty of things to do in the evening after a long day by the sea.
Competitors across the world cross 55 miles of open waters in some very impressive boats. Join them with your closest friends or family, hire a skipper and spend an incredible day out on the water this July. If you'd rather not take part, you can still cheer on other sailors as they complete their course around this historic isle.
In 2023, the Round the Island Race will take place on July the 1st, making it an excellent way to kick off your summer in England.
Fancy spending a little extra time on is wonderful island after the Round the Island Race? There's no shortage of amazing days out on the Isle of Wight. You can try activities including go-karting, climbing and cycling just by spending a day in Ryde.
2. Pride in London, London
Make July your month of love and acceptance by joining the Pride in London celebrations!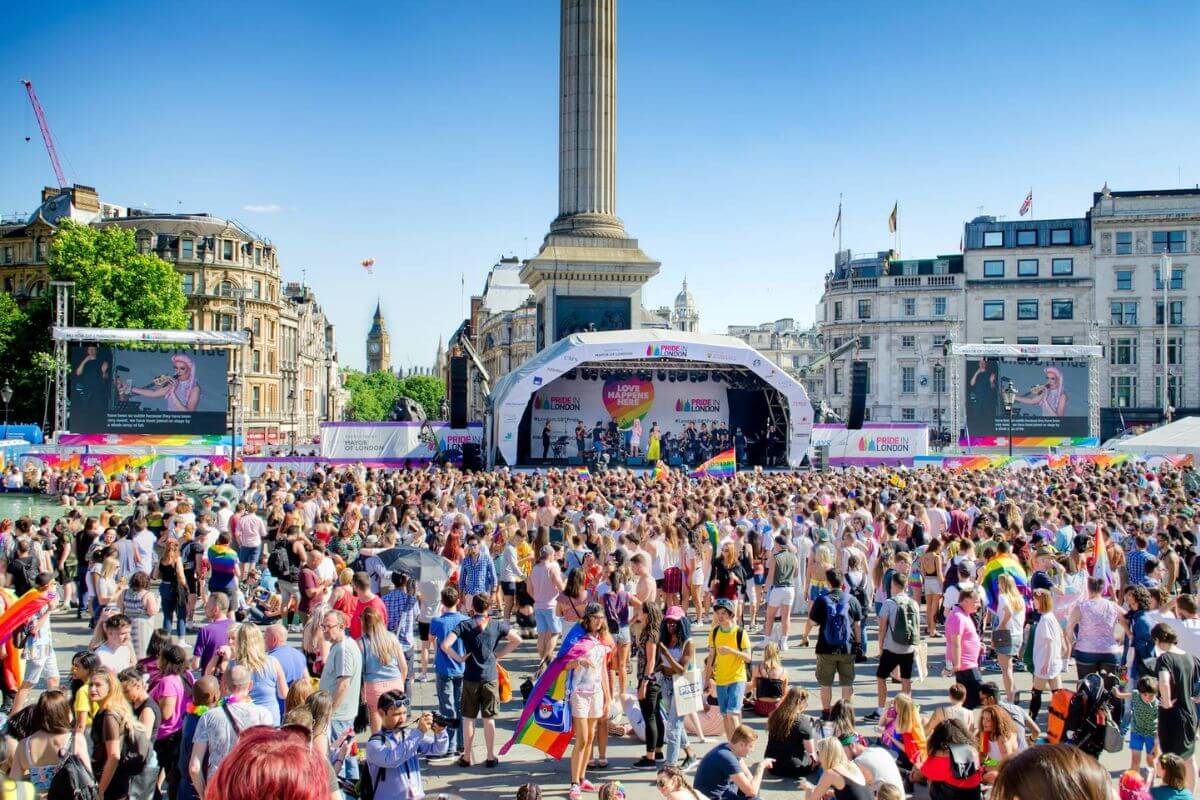 Every year, London celebrates the LGBTQ community with the UK's biggest and most diverse Pride event. The streets are filled with rainbow flags and decorations, creating a vibrant and inclusive atmosphere for everyone to enjoy.
If you're looking for an opportunity to show your support, join the carnival festivities and experience the Great British Capital in a different light, Pride in London is the perfect day out in July. Celebrate with thousands of others as they march their way around the city and reach Trafalgar Square for a grand finale.
Besides the parade, there are plenty of events to check out at Pride in London, including concerts, parties and exhibitions. With delicious food options, market stalls and plenty of activities, it's an event not to be missed.
Pride in London will take place on July the 1st in 2023. You don't need to pay to see the carnival and attend most events at Pride, though donations are much appreciated.
So, come on down and enjoy a day full of love and acceptance!
Looking for things to do in London after Pride? You could always go sightseeing and shopping along London's best streets. If sticking to a strict budget is a priority, check out some of the best free things to do in London.
3. Alice's Day, Oxfordshire
Alice's Day in Oxford is a city-wide celebration for families looking for a nostalgic day out in July. This annual event celebrates the history of Lewis Carroll (one of England's most famous writers) and his classic novel, Alice in Wonderland.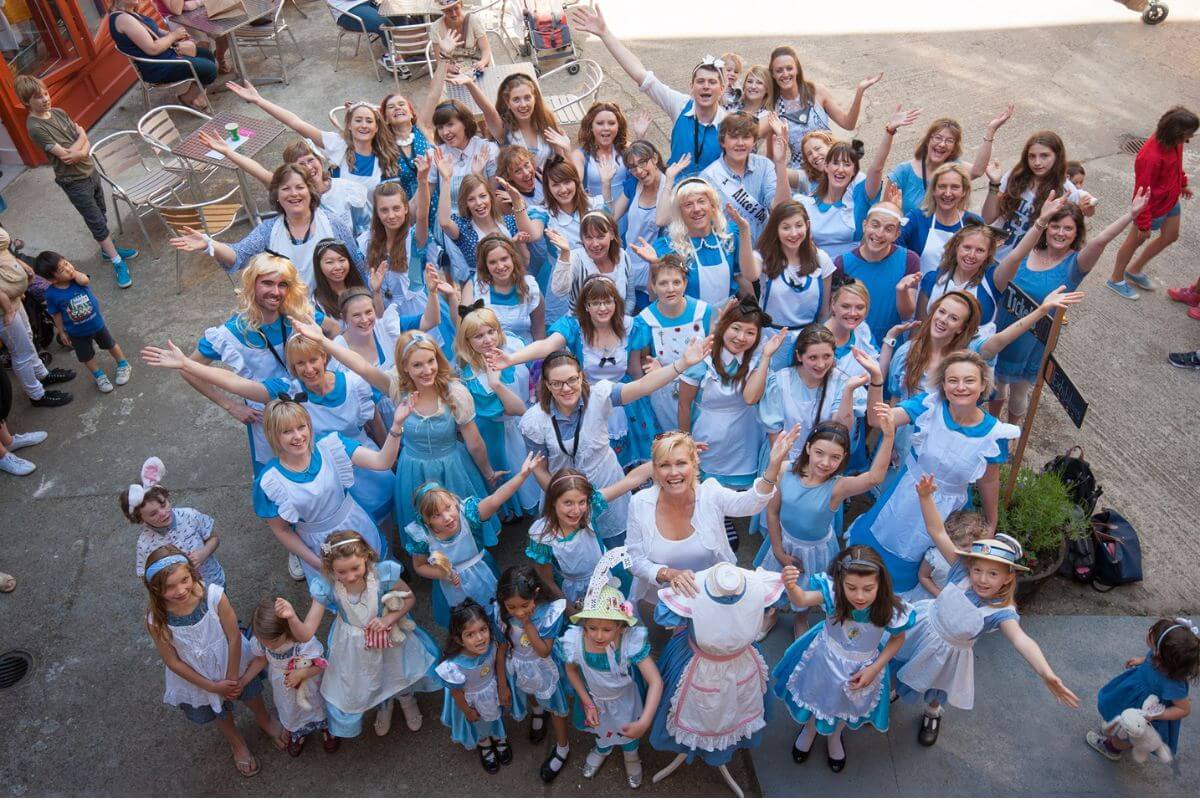 Oxford comes alive on Alice's Day as locals and visitors alike come together to enjoy the festivities. You can learn about Alice's adventures through interactive activities like Mad Hatter's Tea Parties and croquet games. Adventurous types can explore Oxford while attempting a real-life Alice in Wonderland treasure hunt.
There's also live music, storytelling sessions and even an art show featuring pieces by local artists inspired by the beloved novel.
Don't miss the chance to experience some of Oxford's most interesting characters as they come to life in this fantastic event. Get ready for a day of fun, learning and merriment!
Alice's Day by The Story Museum will take place on July the 2nd. Buy tickets to The Story Museum, and you'll get admission to shows including Drag Queen Stories and Storytelling with Peter Chand.
4. RHS Hampton Court Palace Garden Festival, Surrey
Make your way to the stunning grounds of Hampton Court Palace for a day of beauty and inspiration at the Garden Festival. This popular flower show has been held annually since 1990, and it's easy to see why people keep coming back.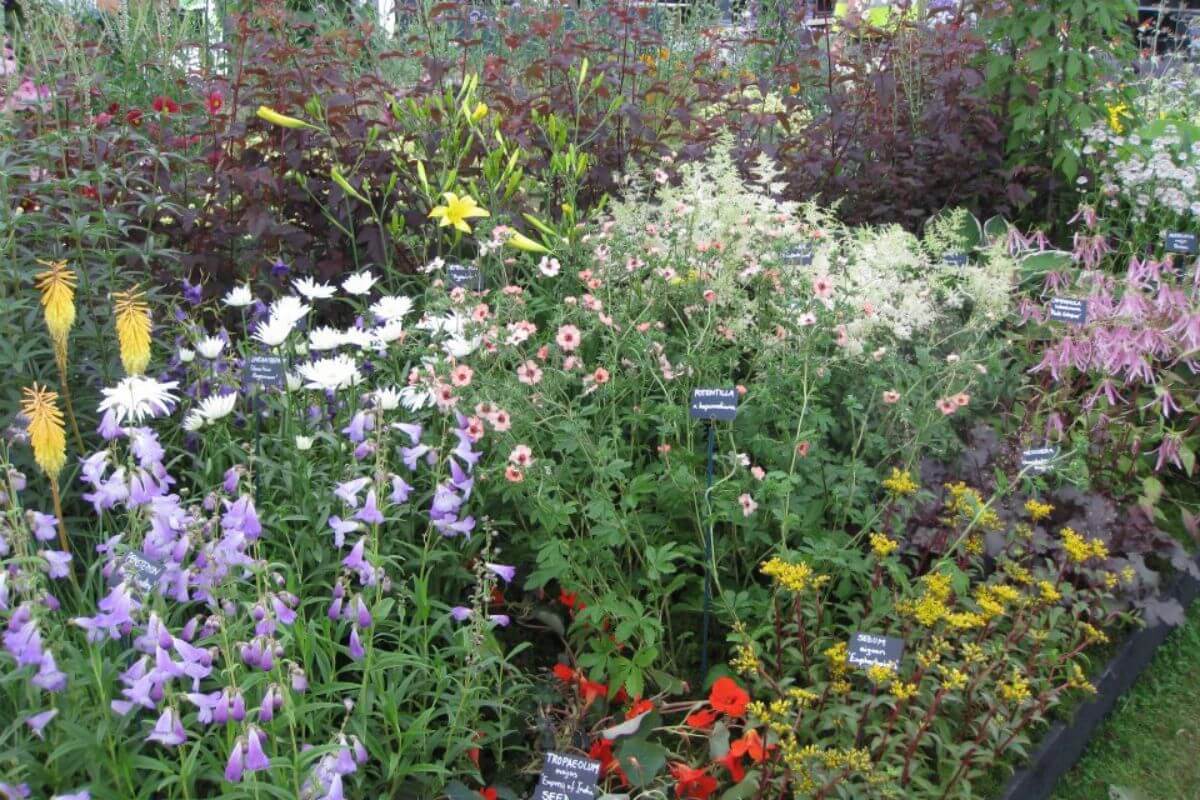 Marvel at the exquisite displays of colourful floral arrangements and majestic gardens created by some of Britain's top horticulturalists. Learn about different types of plants and find out how you can create your own beautiful garden at home.
With plenty of music, food and drinks, RHS Hampton Court Palace is one of the best outdoor days out in July for flower and nature lovers. Get lost in this wonderful world of flowers this summer in England!
In 2023, the RHS Hampton Court Palace Garden Festival will be held from the 4th to the 9th of July, though only members can access the festival on the 4th and the 5th. Ticket prices start from £28.85 per person.
While you're here, you might want to find out about more amazing things to do in Surrey. If you're only here for the flowers, read about more of the biggest and best gardens in England.
5. The Wimbledon Championships, London
Attend one of the world's most prestigious tennis tournaments to see some of the most talented players in action for a day out in July that will keep you on the edge of your seat.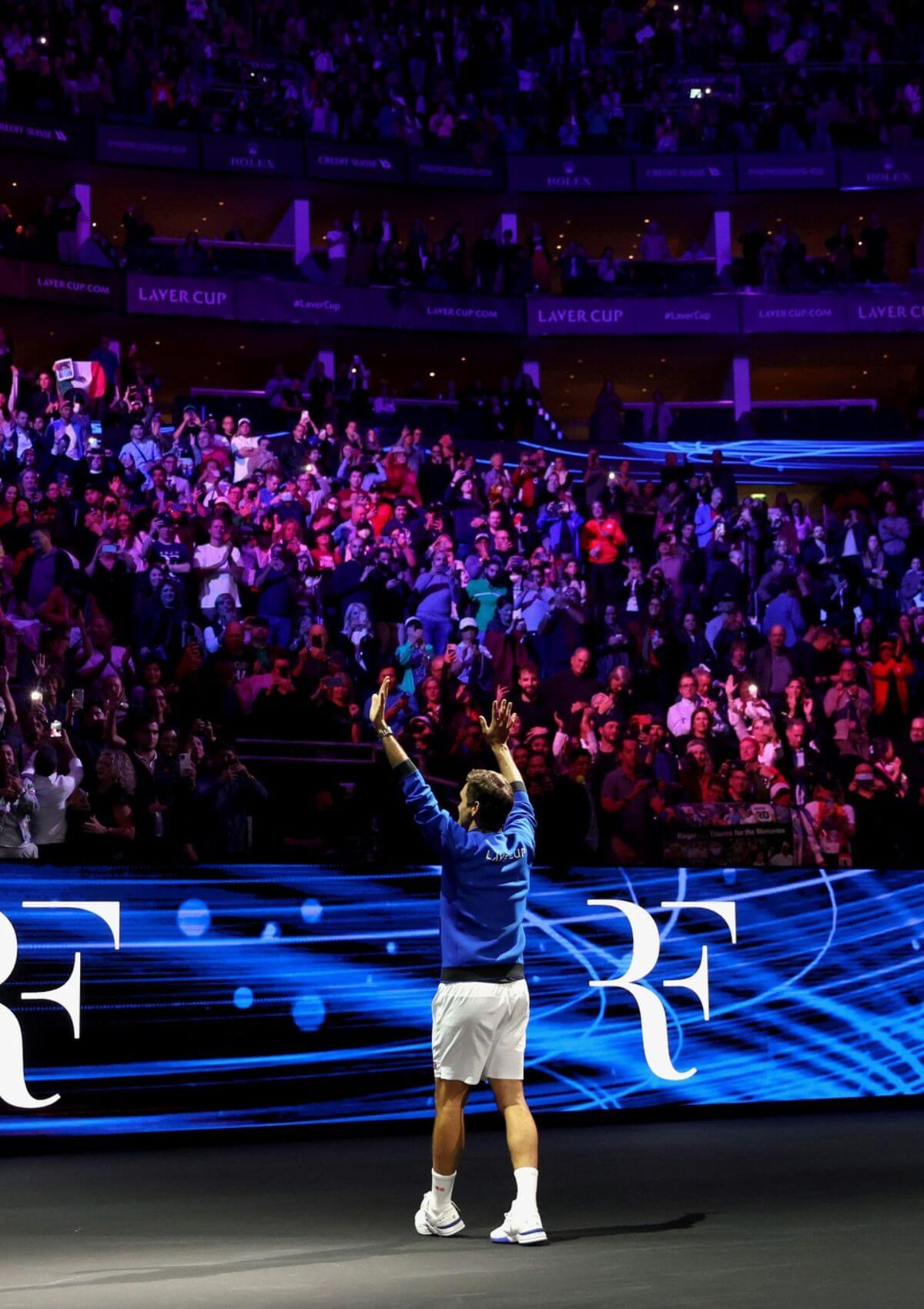 Held at the All England Club every year since 1877, Wimbledon is a thrilling event full of nail-biting matches. Watch your favourite athletes battle it out on the court and cheer them on as they strive for victory. You can find out how to get Wimbledon tickets here.
When you're not caught up in the excitement of the tournament, explore the mesmerising grounds of Wimbledon and some iconic nearby landmarks in London.
The 2023 Wimbledon Championships will run from July the 3rd to the 16th. Whether you're a tennis fan or just looking for a bit of world-class entertainment, you can't go wrong by spending a few days out in July at Wimbledon.
Want to fill your trip to the Capital with more sporting memories? There are plenty of fantastic days out for sports fans in London.
READ MORE: The Best Days Out in August
6. Formula 1 British Grand Prix at Silverstone, Northamptonshire
Feel the adrenaline rush as you watch some of the world's fastest cars race around the track at this spectacular event. Held at Silverstone – one of the best places to visit in Northamptonshire – the Formula 1 British Grand Prix is a popular summer attraction that draws in thousands of visitors every year.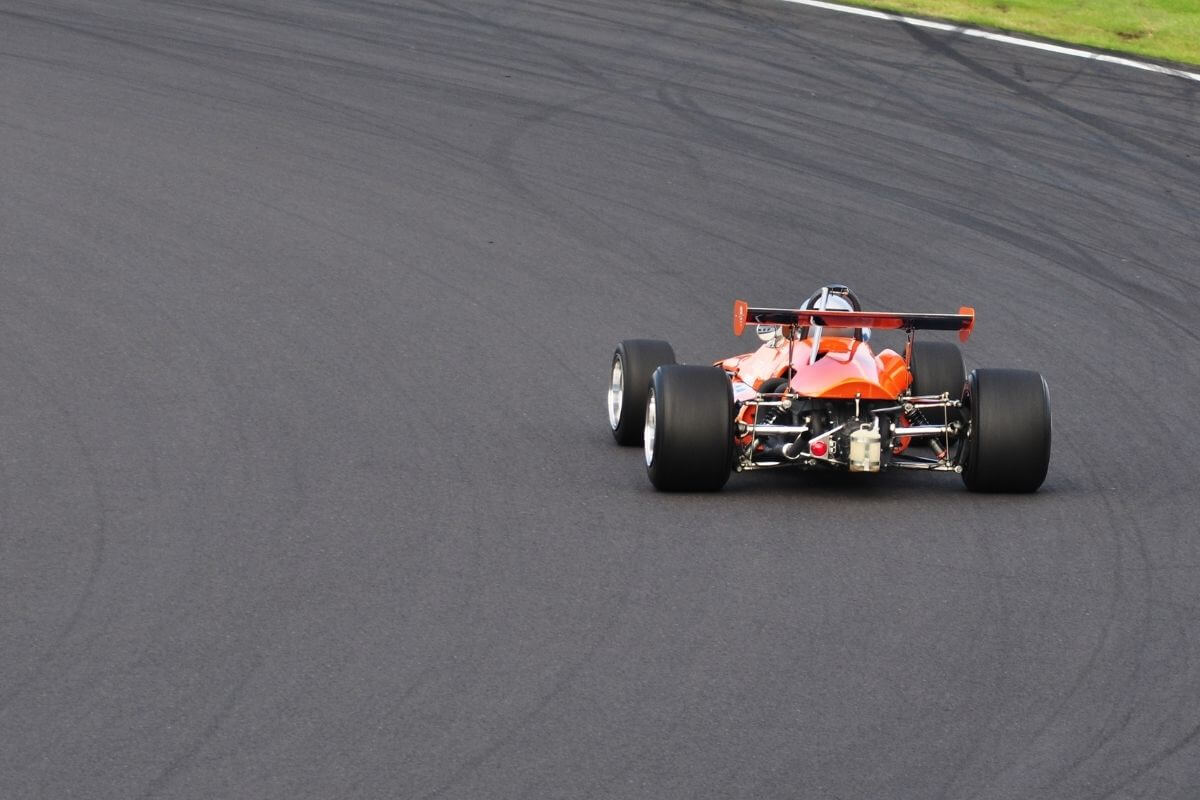 Watch drivers zoom past at speeds of up to 215mph and cheer on your favourite team as they battle it out for the championship.
With plenty of stalls, food, drinks and live music, there's something for everyone to enjoy here. So, whether you're a racing fan or just looking for thrilling entertainment this summer, check out the Formula 1 British Grand Prix!
The Grand Prix will take place on July the 7th to the 9th in 2023, with ticket prices starting at £99. When the race is over, you might want to book a track day for your better half – gift experience days in England don't get much more exciting.
7. RHS Flower Show Tatton Park, Cheshire
Visit the RHS Flower Show Tatton Park to be inspired on your day out in July. This stunning outdoor festival features some of England's most gorgeous blooms and manicured gardens. Oh, and there's also a deer park.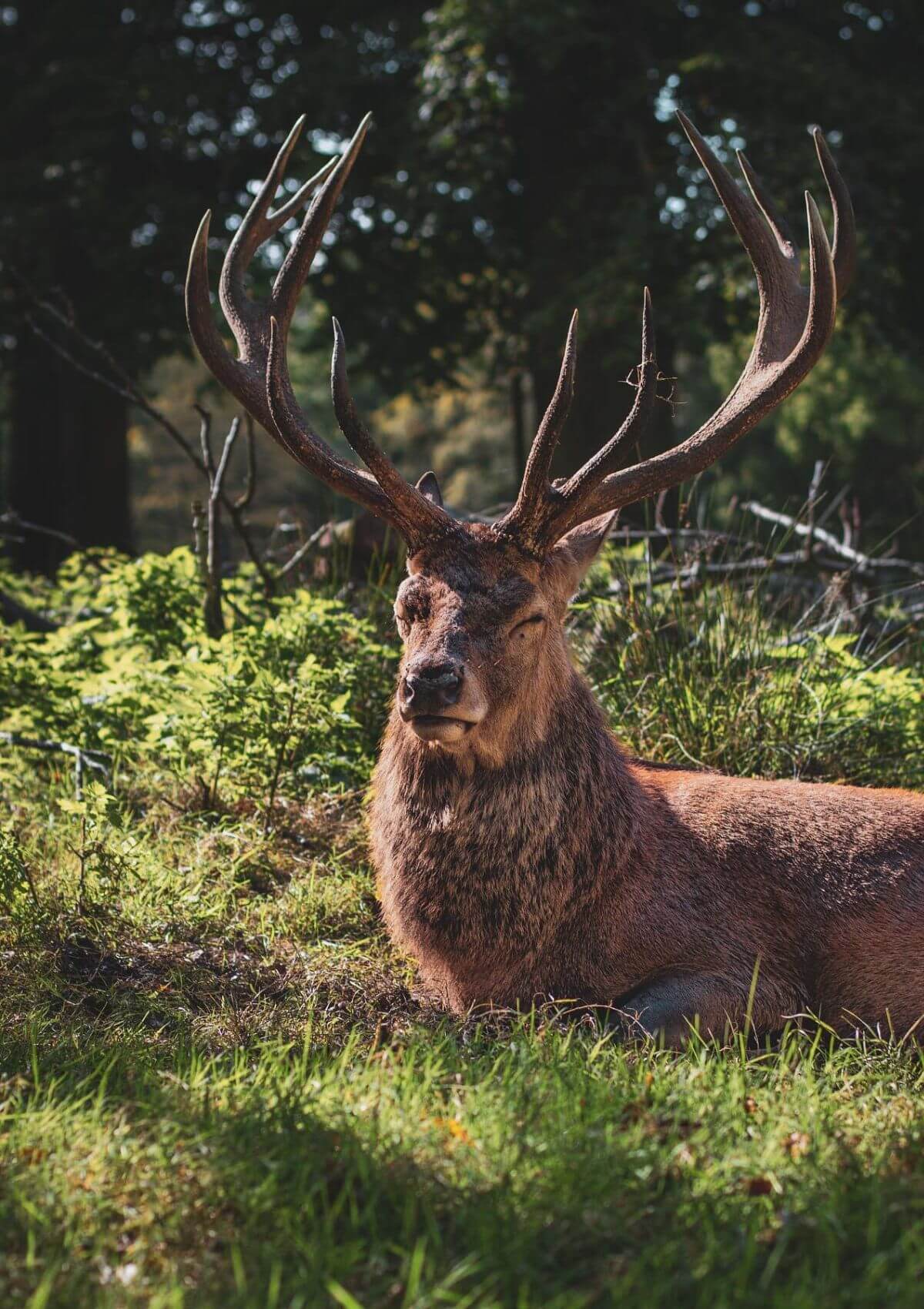 Learn about different species of flowers, trees and shrubs while admiring the beautiful creations by horticulturalists from across the globe. With plenty of food stalls, live music and activities for kids, RHS Flower Show Tatton Park is an ideal day out in July for nature lovers of all ages.
Don't miss your chance to explore this enchanting world of beauty, and let yourself be dazzled by the artistry of this amazing event.
The RHS Flower Show Tatton Park will run from the 19th to the 23rd of July. Ticket prices start at £29.85. Pay £39.70, and you'll also gain access to the RHS Garden Bridgewater.
RHS Tatton Park is easily one of the best places to visit in Cheshire, but you might also want to visit places like the Lion Salt Works and Chester Zoo (one of the best zoos in England) while you're here. Fancy travelling a little further adrift? Read about some of the greatest days out in North West England.
8. Henley Royal Regatta, Oxfordshire
Watch the world's most prestigious rowing event this summer at the Henley Royal Regatta. Held on the River Thames in Oxfordshire, this classic British event hosts some of the country's best rowers.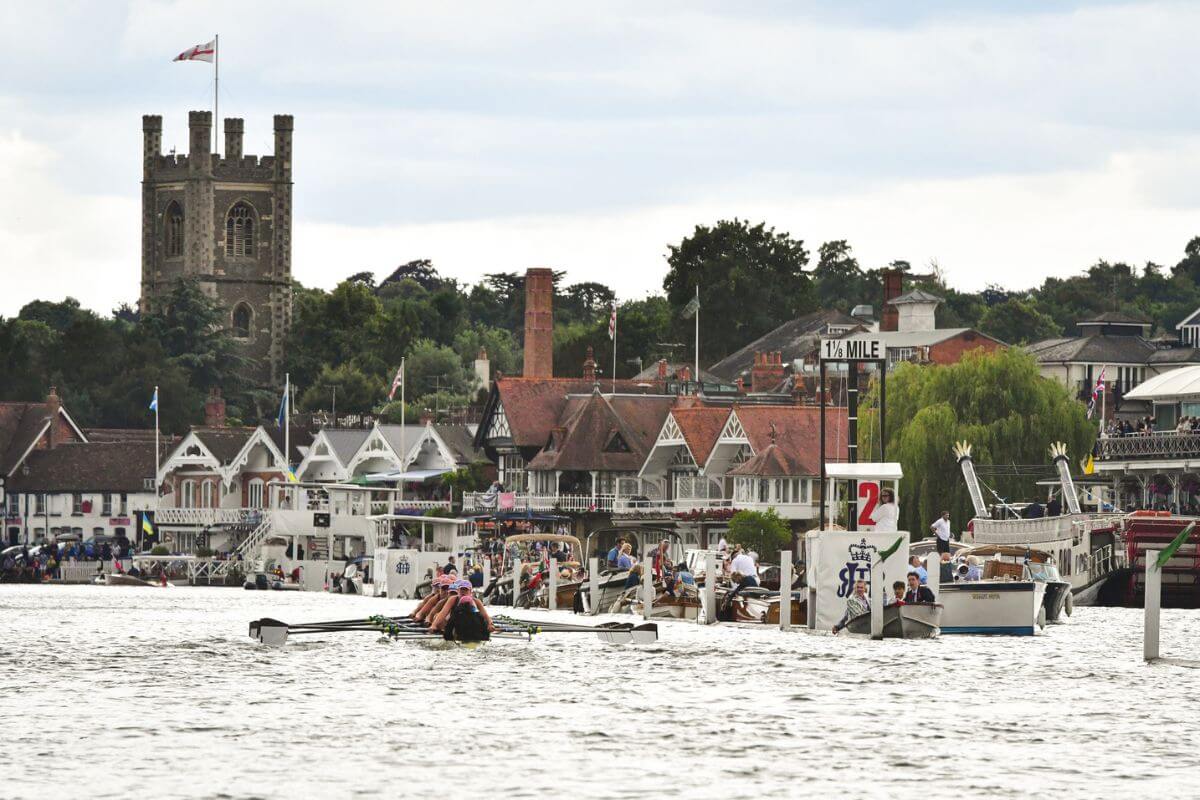 During the event, take some time to stroll along the banks of one of England's most interesting rivers and enjoy live music as you watch these athletes battle it out for the title. With plenty of food, drinks and activities on offer, you're bound to have a fantastic day out in July here.
The Henley Royal Regatta will be held from June the 27th to July the 2nd in 2023. Tickets will go on sale on April the 3rd.
9. Portsmouth International Kite Festival, Hampshire
For a few amazing days out in July in England, escape to the beach and join in on the fun at the Portsmouth International Kite Festival. With colorful kites of all sizes flying across the sky, this brilliant kiting event guarantees to be a visual treat.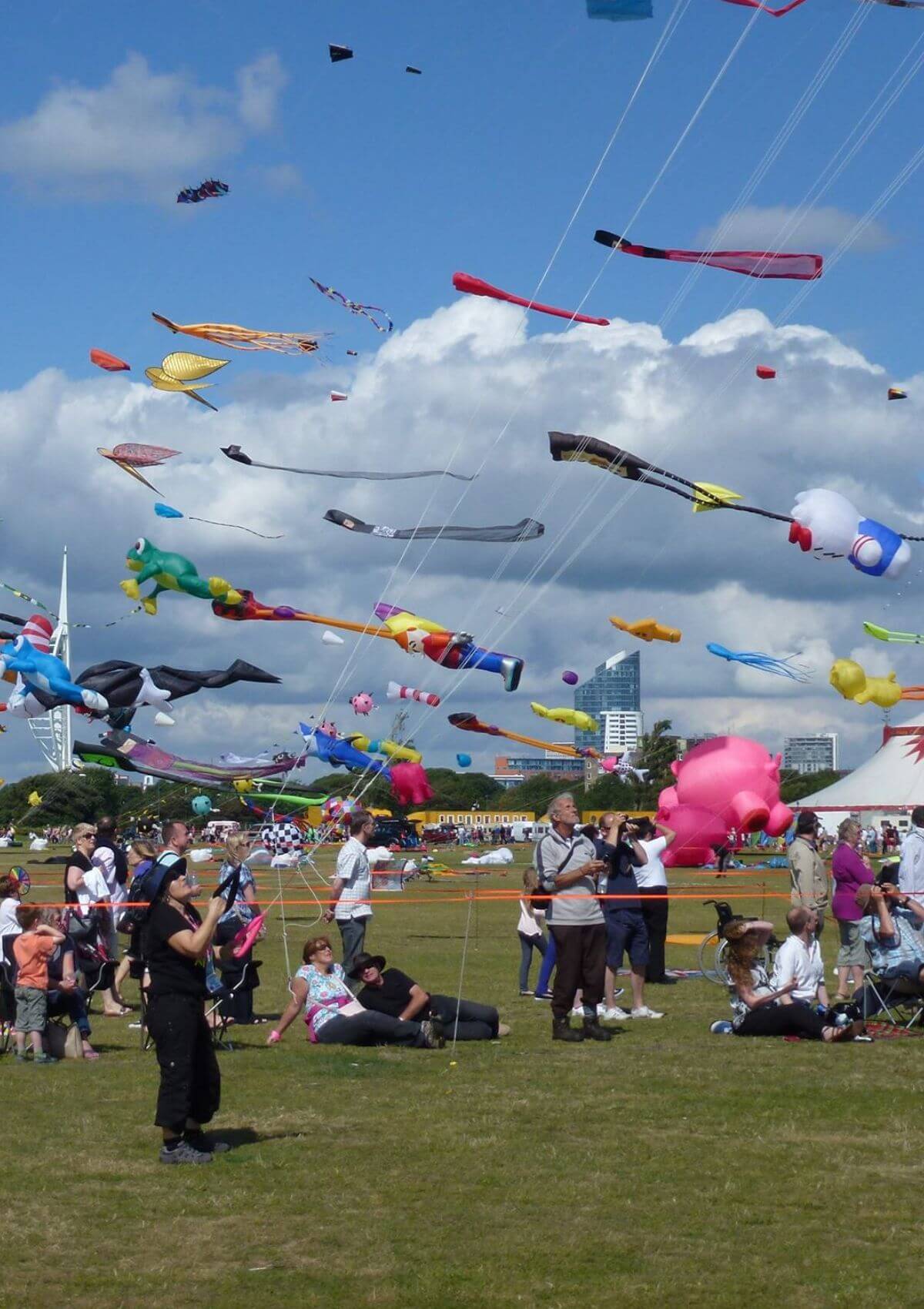 Whether you're a kite enthusiast or just looking for an exciting day out this summer, this festival has something for everyone. There's plenty of food, drinks and activities to enjoy while you watch these intricate kites fly across the sky.
So, grab your friends and family for a day of fun at the Portsmouth International Kite Festival!
The dates for 2023 have yet to be confirmed. We do know that there will be no admission charges, making the Portsmouth International Kite Festival one of the best free days out in July.
10. Tewkesbury Medieval Festival, Gloucestershire
If you're looking for free things to do in July, England, we recommend stepping back in time and experiencing the pageantry of the Middle Ages at the Tewkesbury Medieval Festival, which is one of the biggest events of its kind in Europe.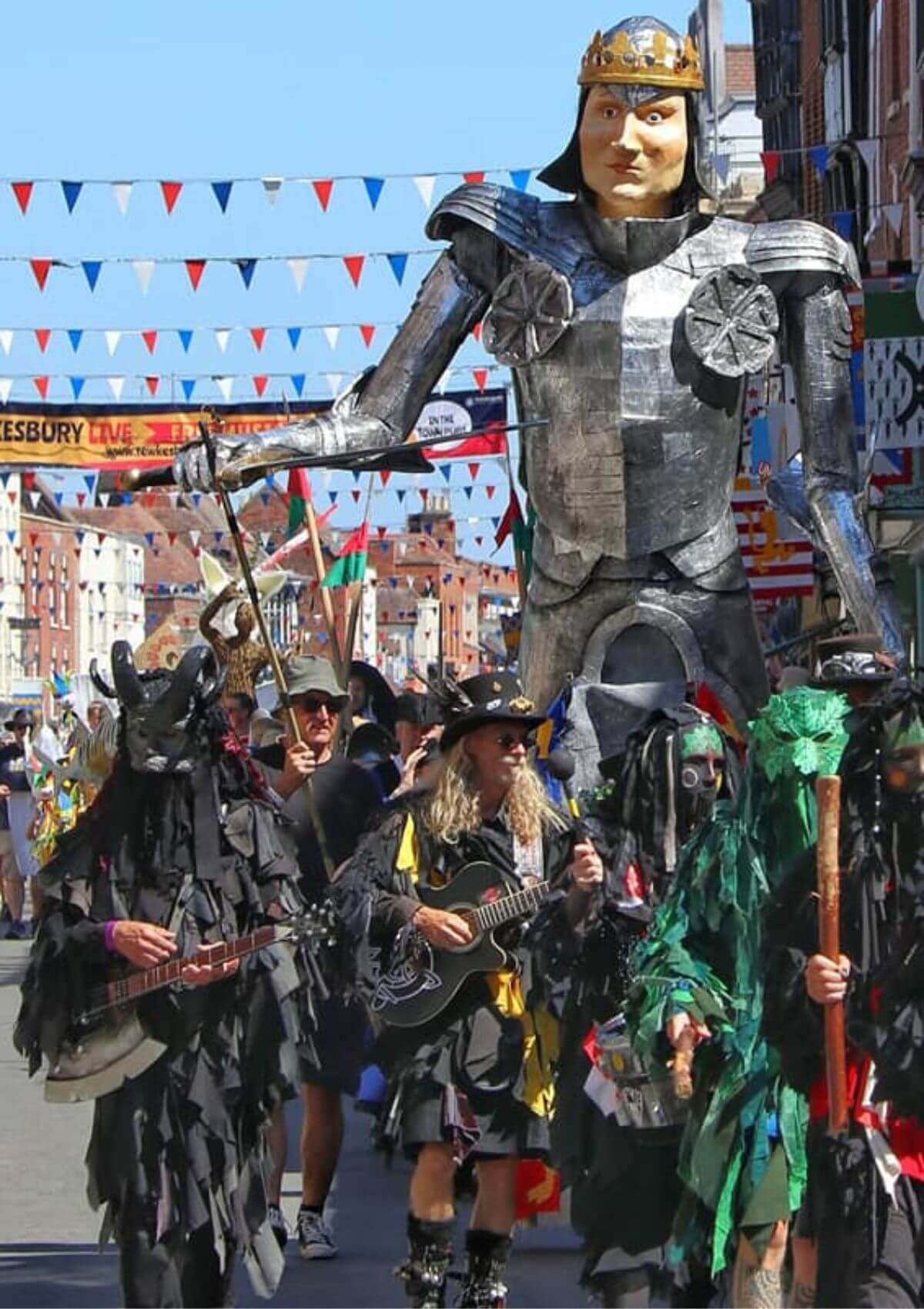 This popular event features a spectacle of re-enactments, authentic craftsmen and stalls showcasing some of the best food and drinks from the era. You can also listen to live period music as you watch knights fight in tournaments for your entertainment.
With plenty of activities, workshops and demonstrations to take part in, this vibrant festival is just as insightful as fun-filled. So, make your way to Tewkesbury Medieval Festival and enjoy a day of medieval merriment!
In 2023, the Tewkesbury Medieval Festival will take place on the 8th and 9th of July. If you want to stick around after the festival, you can visit famous places in Gloucestershire such as the Dean Heritage Centre and the Airborne Trampoline Park. And, of course, you can explore the Cotswolds.
Helping You Plan Your Days Out in July
Days out in July can be an unforgettable experience in the UK, with options ranging from Formula 1 racing to kite festivals and medieval reenactment. The summer in England can often be short-lived, making July the perfect time to make the most of the outdoors. So, plan a summer day trip in England and get ready to have an amazing time.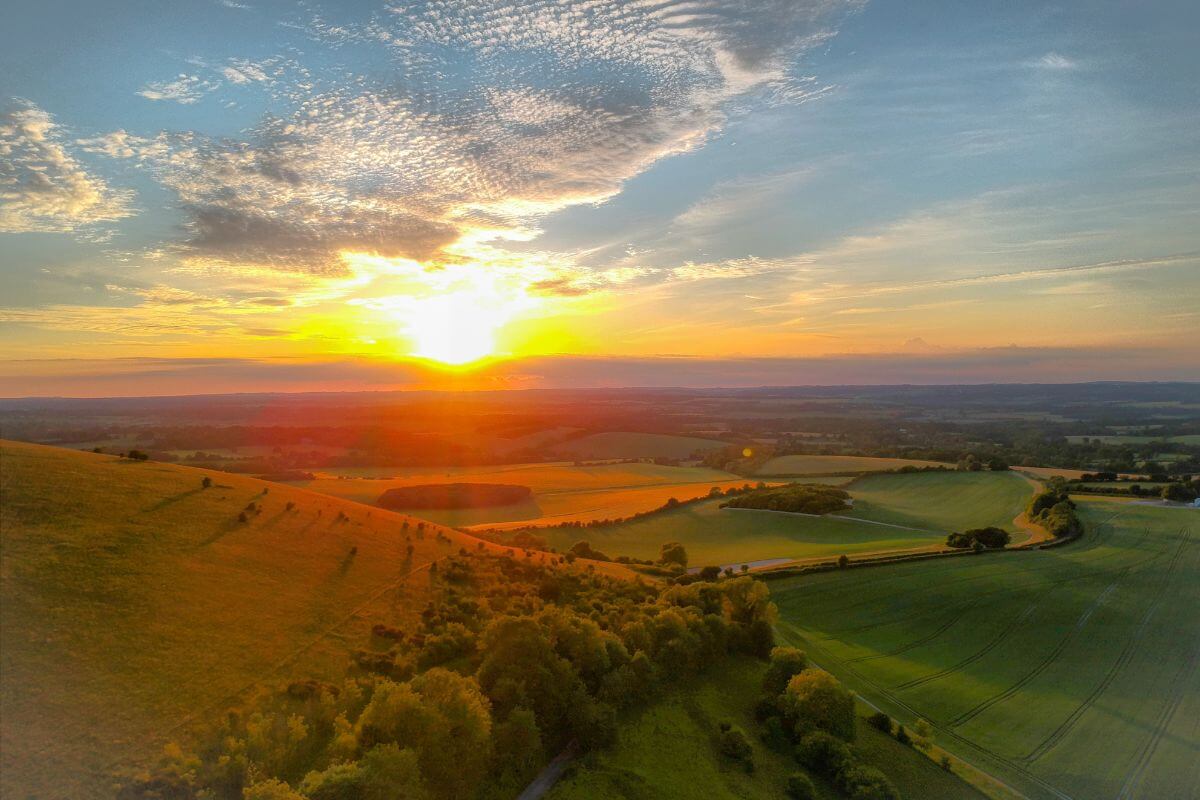 Have we missed any fabulous days out in July that make summer in England extra special? Let us know in the comments below.
Quick list of days out in July
Round the Island Race, Isle of Wight
Pride in London, London
Alice's Day, Oxfordshire
RHS Hampton Court Palace Garden Festival, Surrey
The Wimbledon Championships, London
Formula 1 British Grand Prix at Silverstone, Northamptonshire
RHS Flower Show Tatton Park, Cheshire
Henley Royal Regatta, Oxfordshire
Portsmouth International Kite Festival, Hampshire
Tewkesbury Medieval Festival, Gloucestershire
---