We have 48 wonderful counties in England, and we will cover days out in every one of them – in time. So far we've written day out guides to 18 counties.
Each one of England's counties has it's own foods to try, places to see, unique personality, and usually a few different accents too. We're incredibly lucky in England to have one of the most diverse countries in a relatively small space, in the world.
---
Counties covered so far in red
Click on the county you want to see the days out for!
Let me know if you have any requests to hurry up with certain counties and I'll put them to the top of the pile!
---
Where do you want to go?
This map isn't clickable!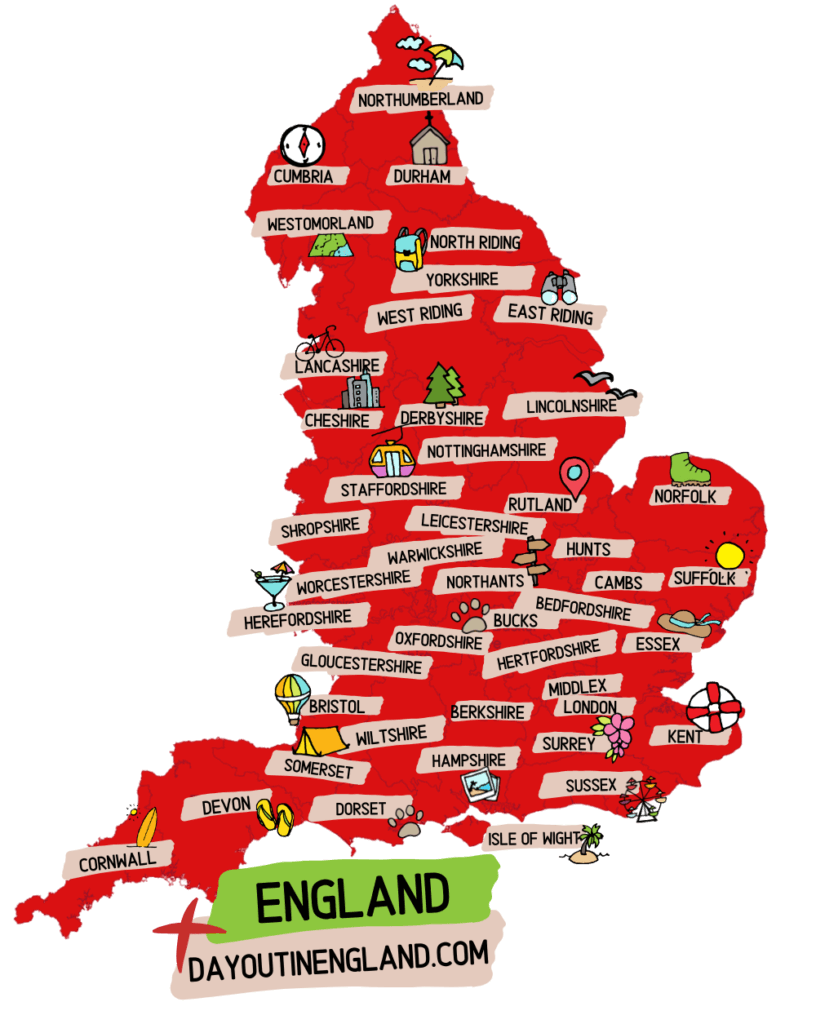 ---
---