Need inspiration for the best days out in Tyne and Wear? Here are the best places to visit in Tyne and Wear for all the family to enjoy this year.
The small county of Tyne and Wear sits on England's north east coast and is dominated by the cities of Newcastle and Sunderland. It's the polar opposite of the surrounding counties of Northumberland and County Durham.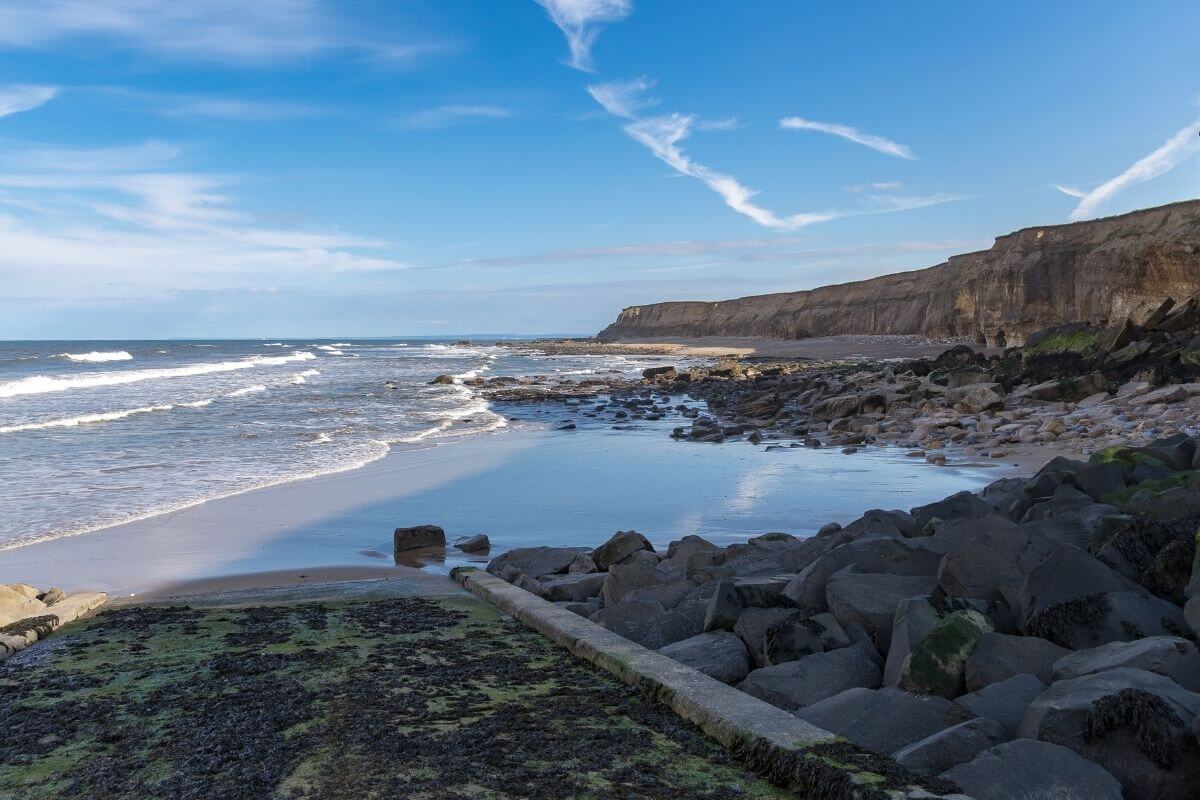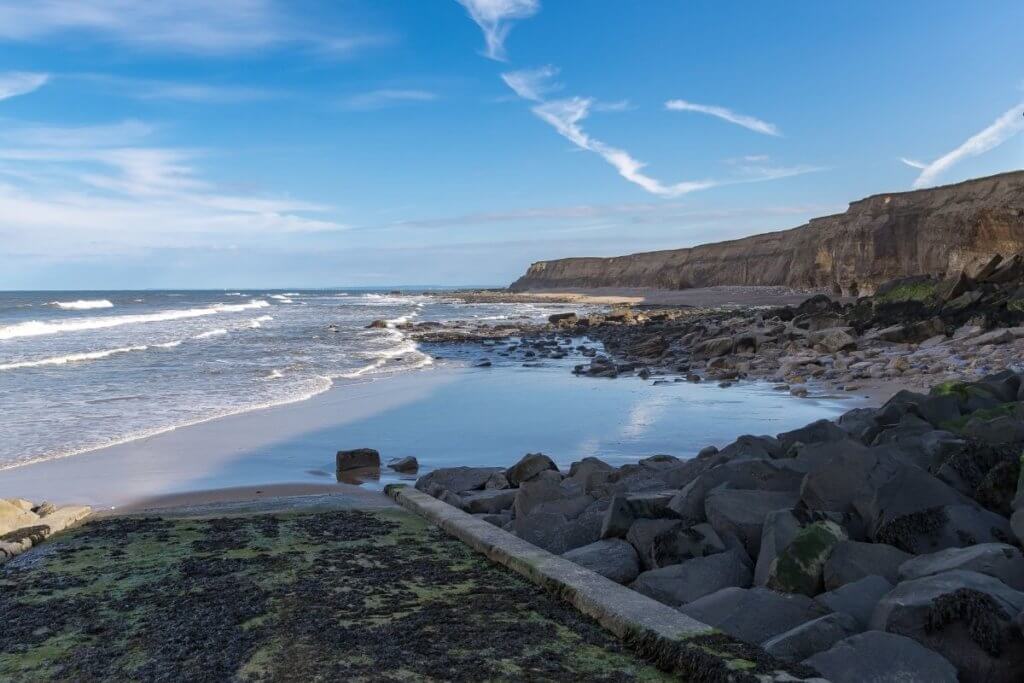 While these counties are much larger in terms of land area, they are home to just a fraction of the population of Tyne and Wear. Much of this is thanks to the River Tyne, the lifeblood of the county. It winds down through most of the region to the North Sea. And the stretch of coastline is home to some beautiful beaches, well worth visiting in summer.
From iconic landmarks such as the Angel of the North outside Gateshead, to some lesser known hidden gems, here are some of the best days out in Tyne and Wear for you to enjoy.
Best days out in Tyne and Wear
All the best things to do in Tyne and Wear for a great day out!
1. Victoria Tunnel & Quayside, Newcastle
Although there is much to see above the ground in Newcastle, one of its main attractions actually runs underneath the city. The Victoria Tunnel is a well-preserved wagonway from the 19th century. It was originally built to transport coal to the river but was also used as an air-raid shelter for Newcastle citizens during the Second World War.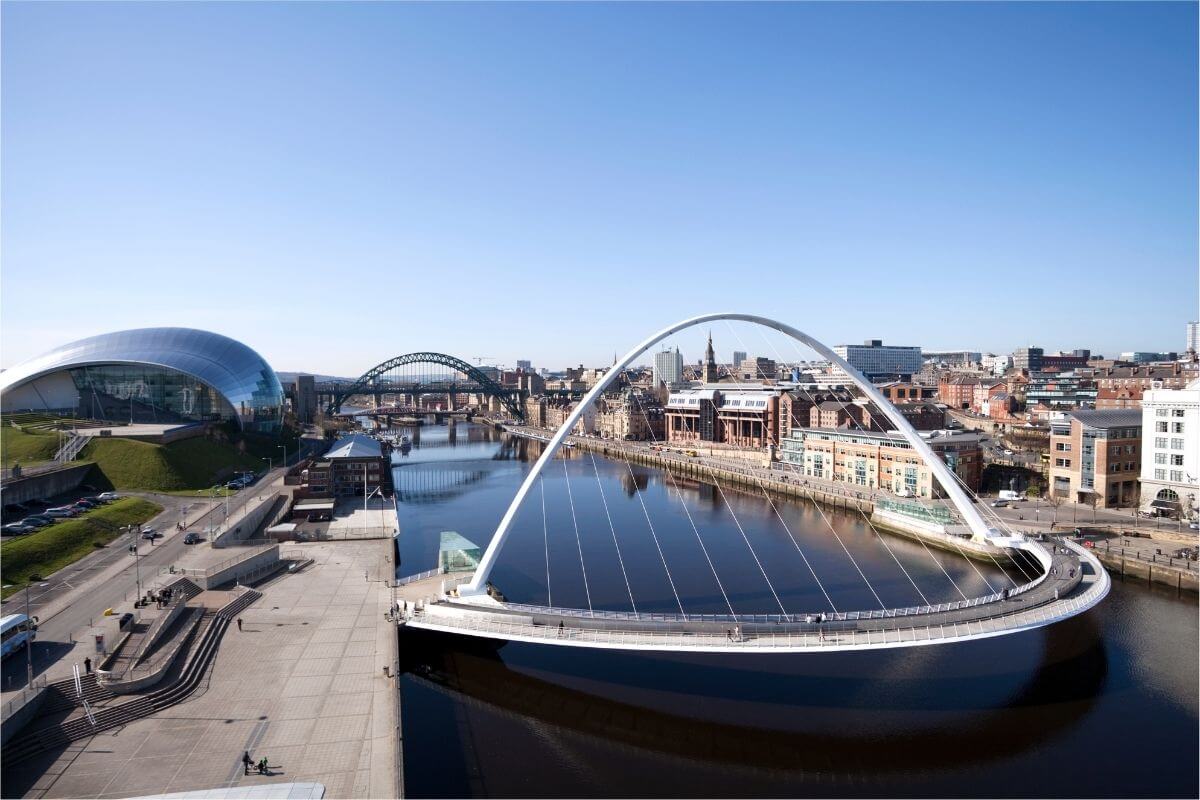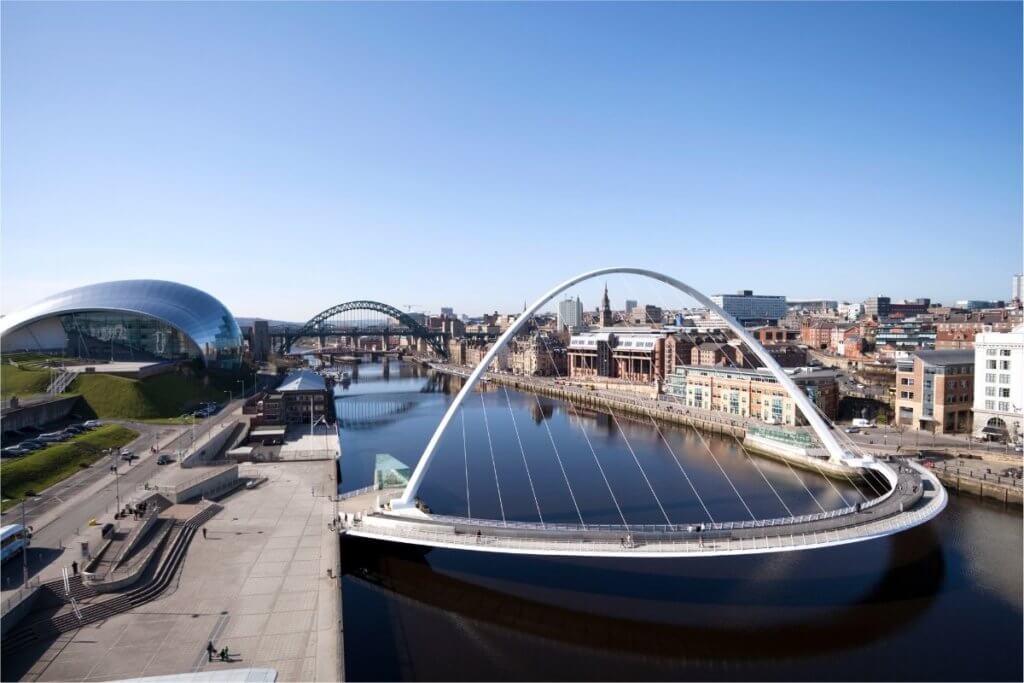 Today, guided tours take visitors underground into the tunnel, plunged into darkness to find out what life used to be like for those who worked down there. Hear the sound of an air raid siren piercing the darkness and see the replicas of wooden beds and benches which people made use of during those long nights. You'll also hear much about the supposed paranormal activities that have been reported in the tunnel, and your guide will be able to point out what attractions you are underneath at any one time, including Hadrian's Wall.
Back above ground, Quayside is one of the most popular parts of Newcastle. Until recently it was the city's industrial hub, all warehouses and factories. But today it is Newcastle's cultural centre, packed with restaurants, bars, art galleries and more, in a picturesque location along the waterfront.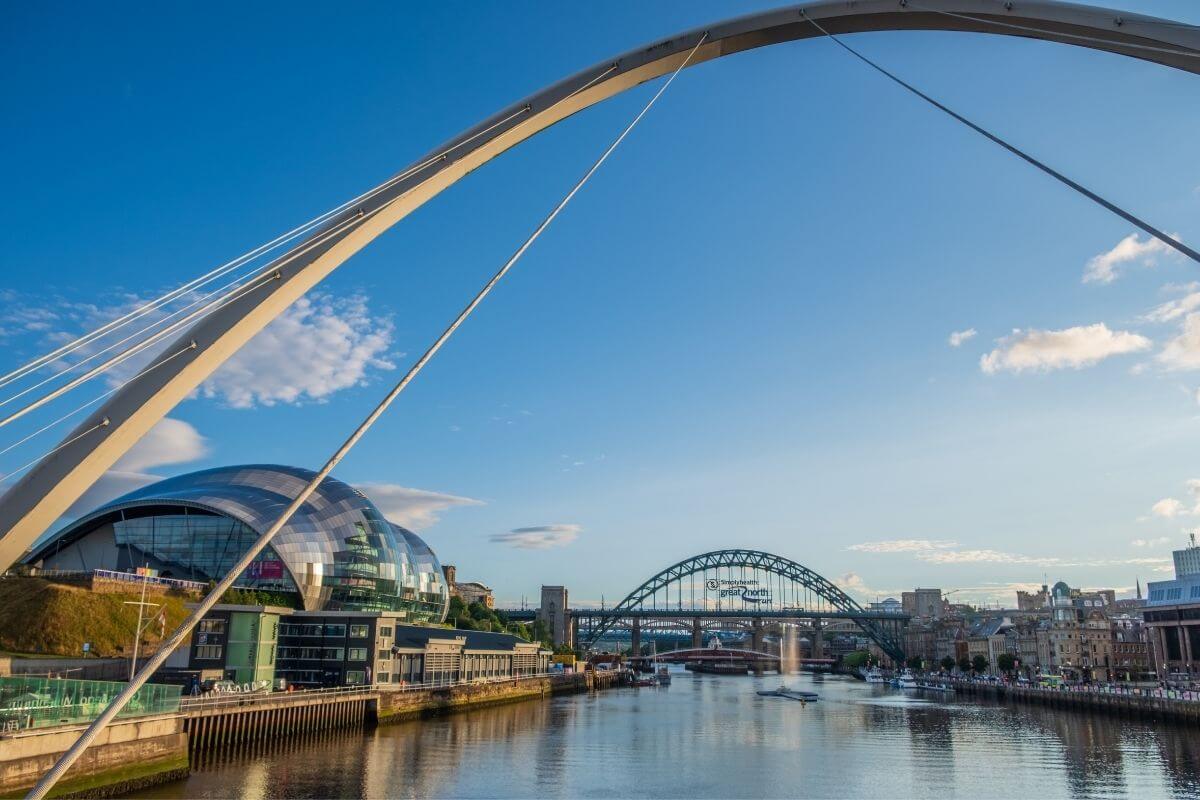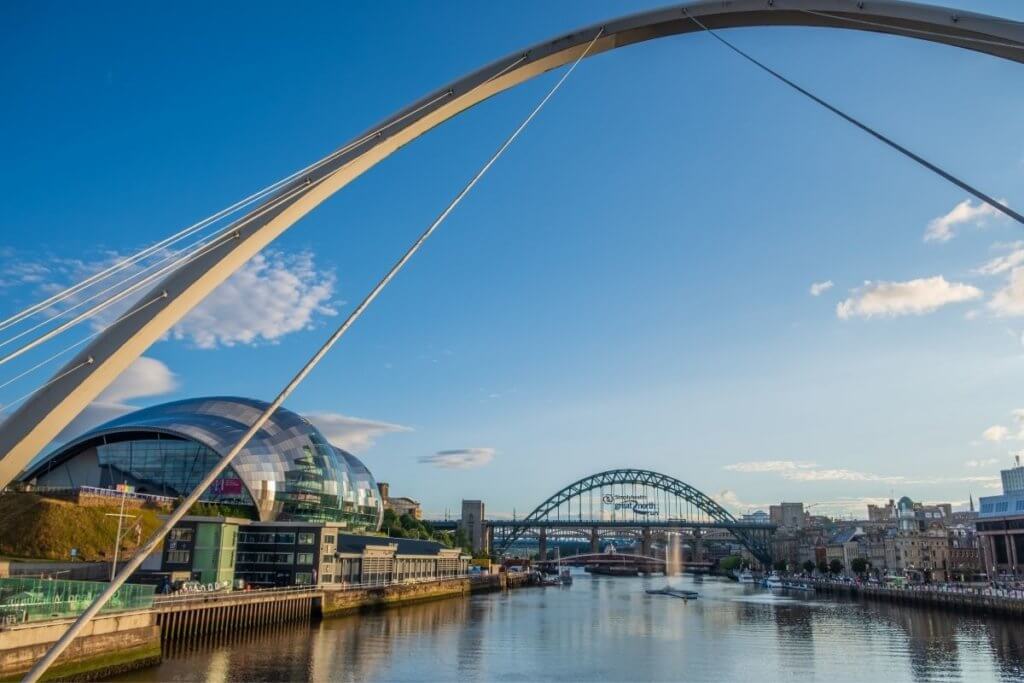 One of the most notable landmarks you'll find here is the Gateshead Millennium Bridge, which connects Quayside with Gateshead over the Tyne. The bridge opened in 2001 and is famous for its tilt, with the pedestrian walkways folding up into the air at certain times to allow boats to pass on the river below.
If you're spending a few days in Newcastle or are looking for somewhere to enjoy a meal or a drink, then Quayside is the place to head. This is definitely one of the most fun days out in Tyne and Wear.
---
2. Newcastle Castle & Grainger Market, Newcastle
Sometimes known simply as 'The Castle', medieval Newcastle Castle is built on the site of the ancient fortress which lent the city its name. Whilst much of this original castle has long disappeared, the original Castle Keep, main stone tower and the Black Gate all survive from around the 1200s, though it is believed there was a Roman fort on the site even before then!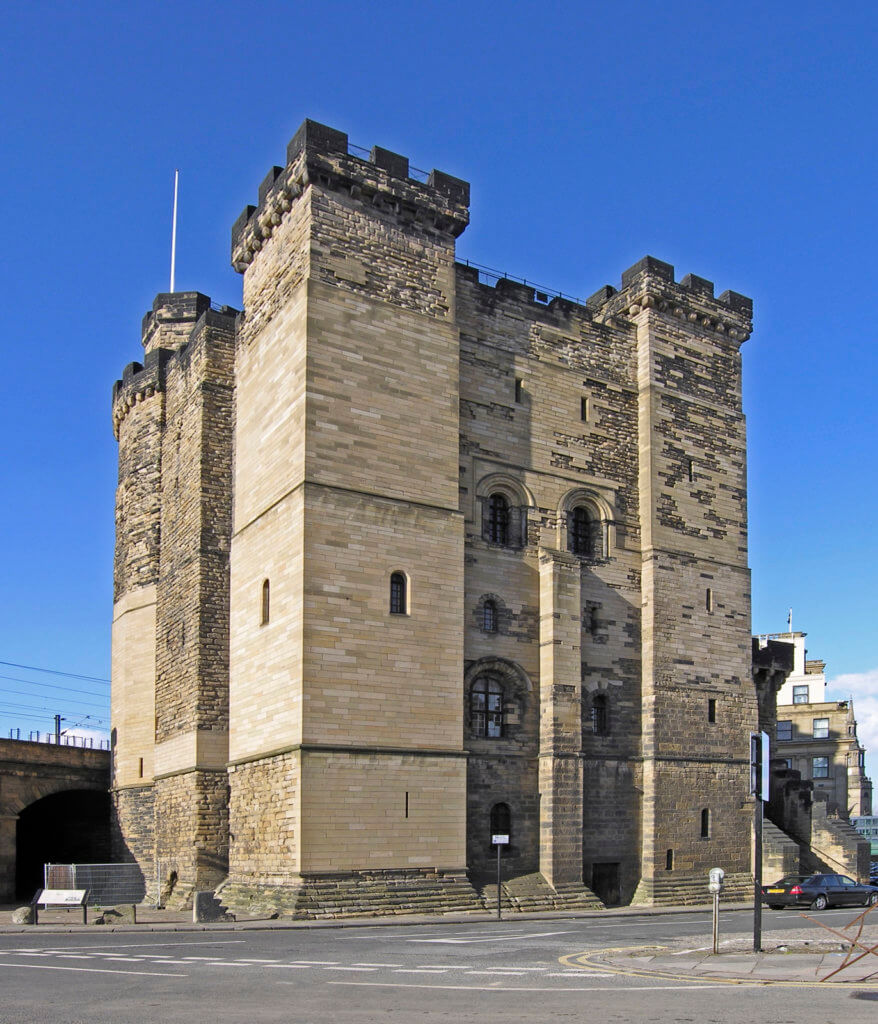 Following a 2015 refurbishment, the castle is open to the public once again, and is notable for having a railway line running through the castle grounds. A visit to the site yields amazing views from the battlements and audio guides tell the story of the castle, which is supposedly haunted.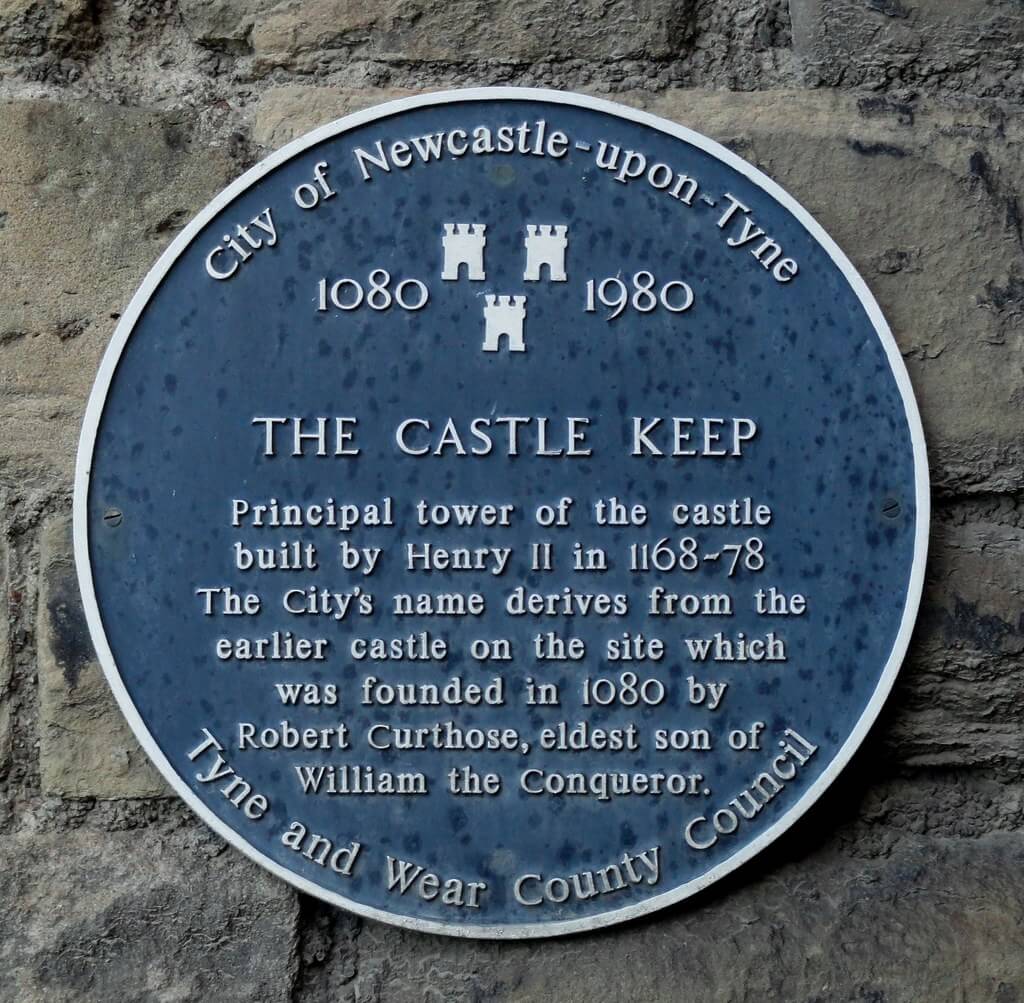 Once you're done exploring the castle, visit the local market for some food, drink and shopping. Having first opened its doors in 1835, Newcastle's Grade I listed Grainger Market remains an important part of the city's cultural scene. The market is home to all manner of small local businesses and international brands, including the world's smallest Marks and Spencer shop!
Bakeries, florists, cobblers, fruit and veg stalls, pizza restaurants and gift shops are just some examples of the diverse nature of this indoor marketplace. It comes alive during the evening and at weekends, with locals and visitors alike flocking to soak up the atmosphere and beautiful architecture which makes Grainger
Market so special. Whether you're after a day of retail therapy or you're looking for somewhere to eat or drink, this is another of Newcastle's best destinations for a day out.
You might be able to do point 1 and point 2 in one great day out in Tyne and Wear, but we don't want to rush you so we suggest you separate them out and just enjoy the city of Newcastle while you're there.
There's a lot of things to do in Newcastle, but these are some of the absolute highlights.
---
3. Angel of the North, Gateshead
If you're travelling to Gateshead or Newcastle from the south on the A1 road, then you'll pass the Angel of the North as you travel. It is one of England's most famous landmarks, completed by sculptor Anthony Gormley in 1998.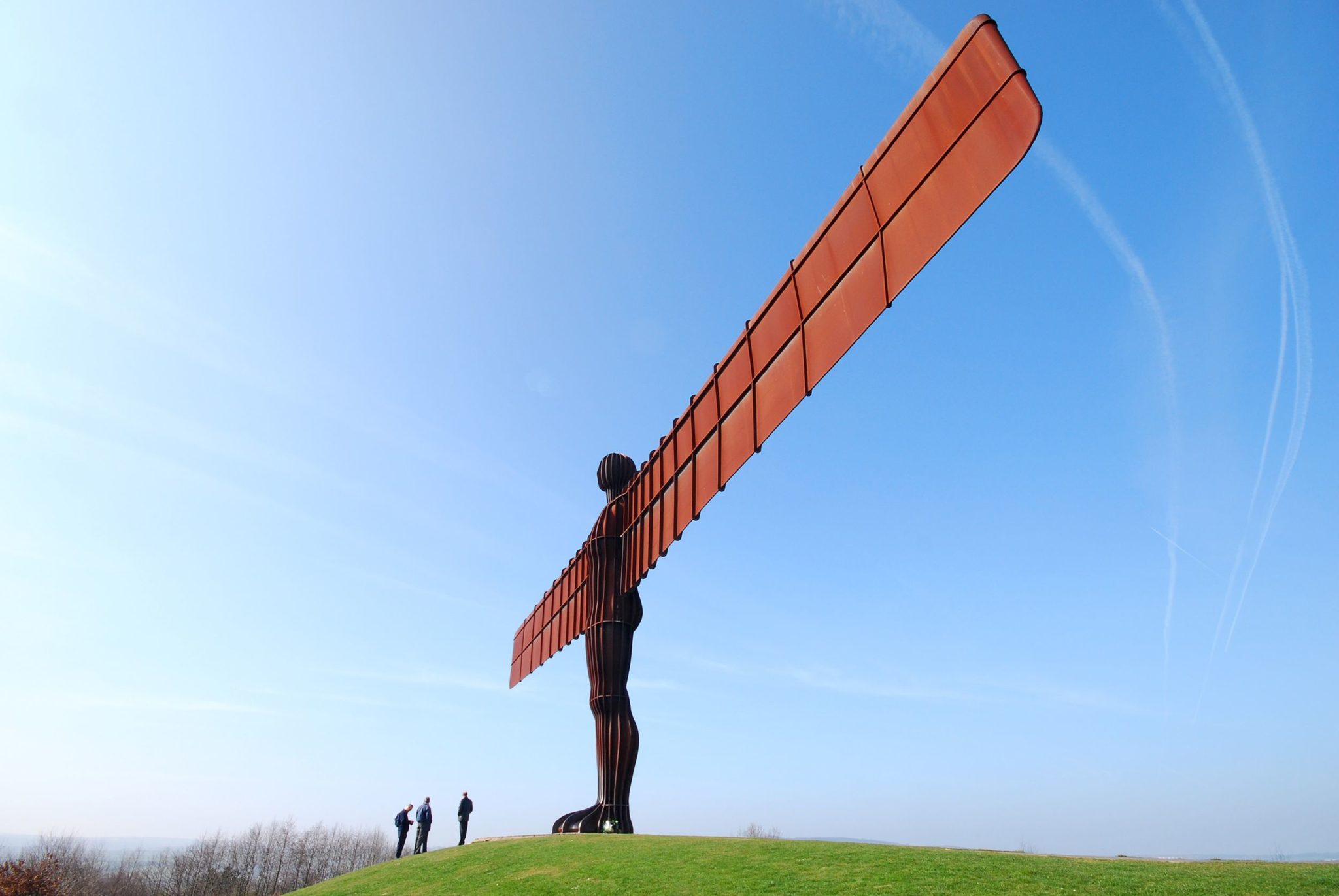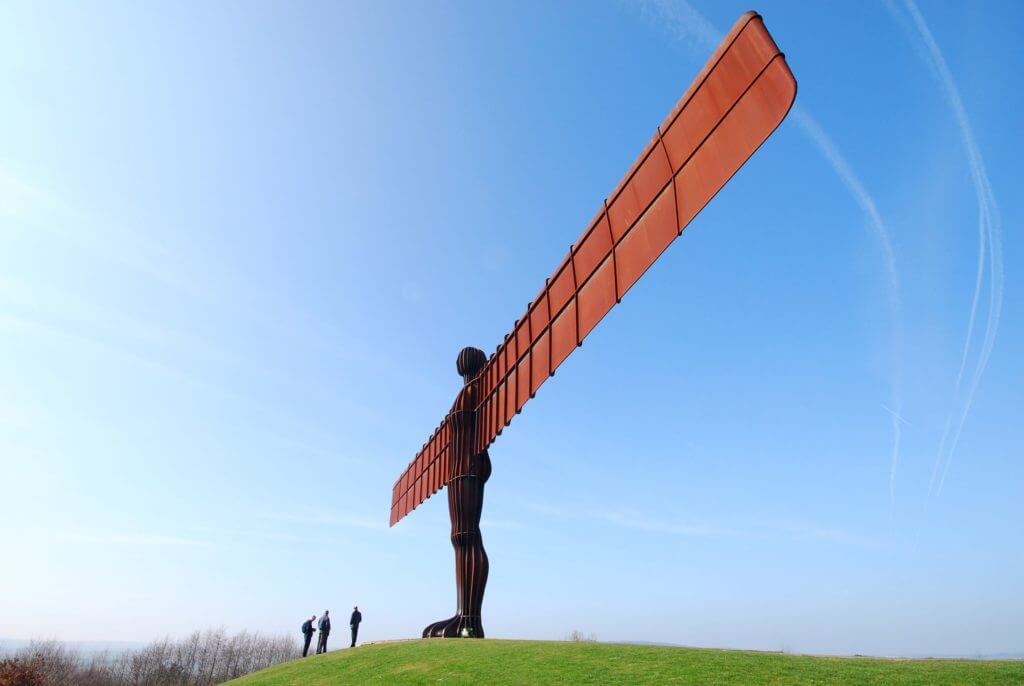 If passing the world's largest angel sculpture on the dual carriageway isn't enough, then it's possible to take the bus from both Newcastle and Gateshead to get a proper look at the sculpture. Made from 200 tonnes of steel, the Angel of the North was designed to symbol the transition of Tyne and Wear from the industrial age to the information age.
Visiting the Angel of the North is one of the most iconic days out in Tyne and Wear.
---
4. Arbeia Roman Fort, South Shields
The Arbeia Roman Fort was once one of the most important Roman bases in the whole of England, as it became the supply depot for all 17 of the fortresses along Hadrian's Wall, which was built to divide England and Scotland.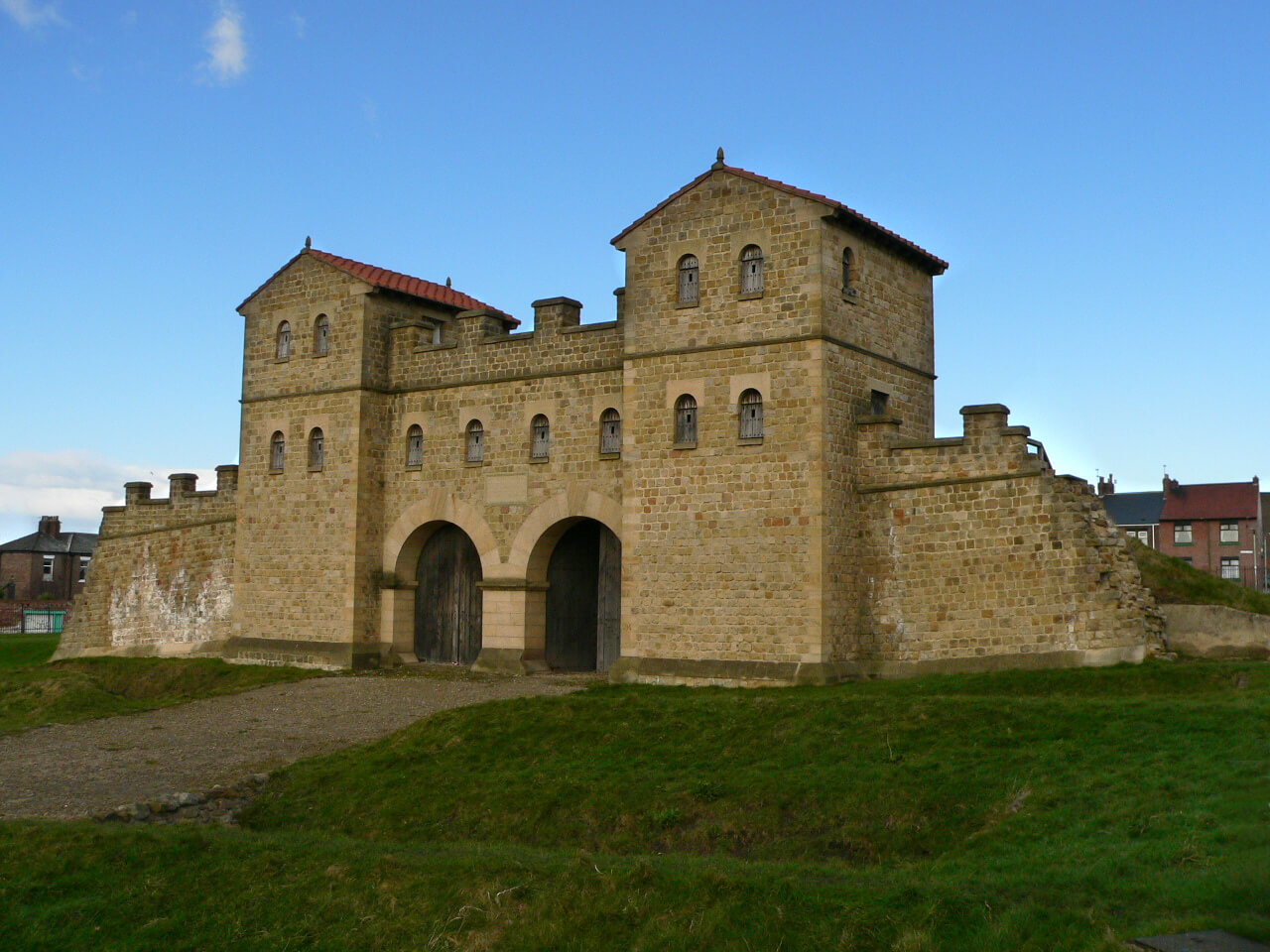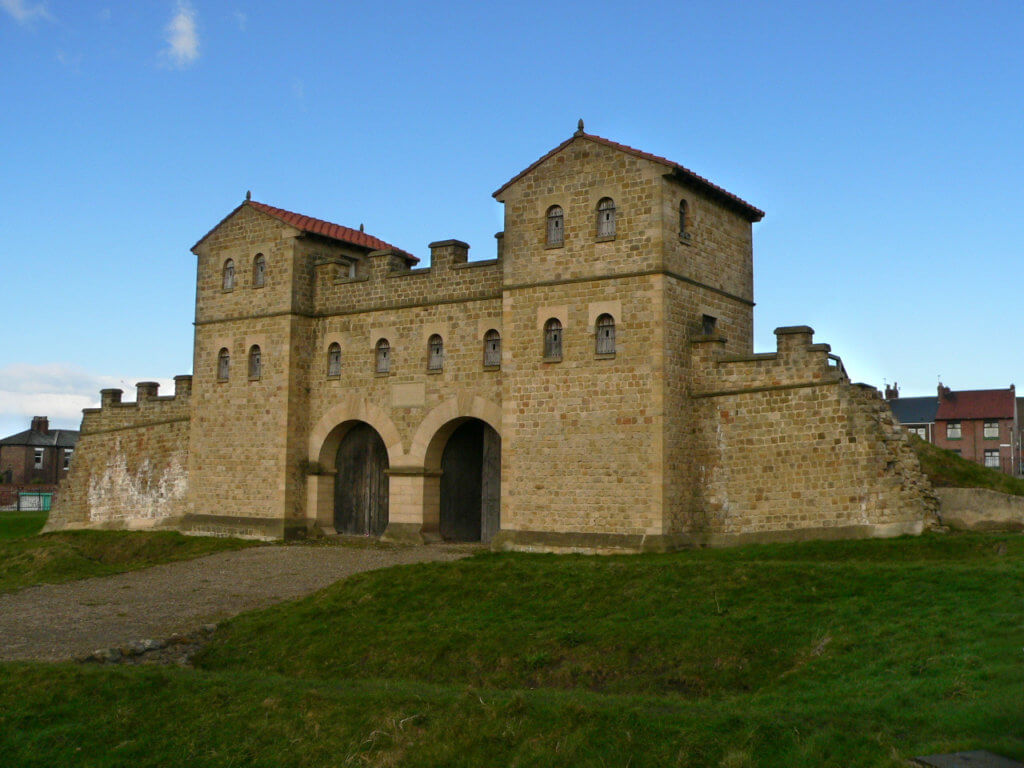 Excavated in the 1870s, the site has been dutifully reconstructed and is thought to be one of the most fully excavated Roman bases in the whole of the former Roman empire. Unsurprisingly, all manner of artefacts were unearthed during this work, and the majority of these are housed in the Arbeia museum. There's a complete ring mail suit, all manner of coins and pottery, and some larger pieces which refer to places as far away from Arbeia as Syria!
Great day out in Tyne and Wear for history lovers!
---
5. Marsden Beach & the Souter Lighthouse, South Shields
There's another great day out in South Shields on Marsden Beach. Let us show you how it's done.
The first of our north east beaches to feature in this article must come with a caveat – this is not the Costa del Sol, so if you're expecting sunbathing and warm tropical seas, then you'll be disappointed!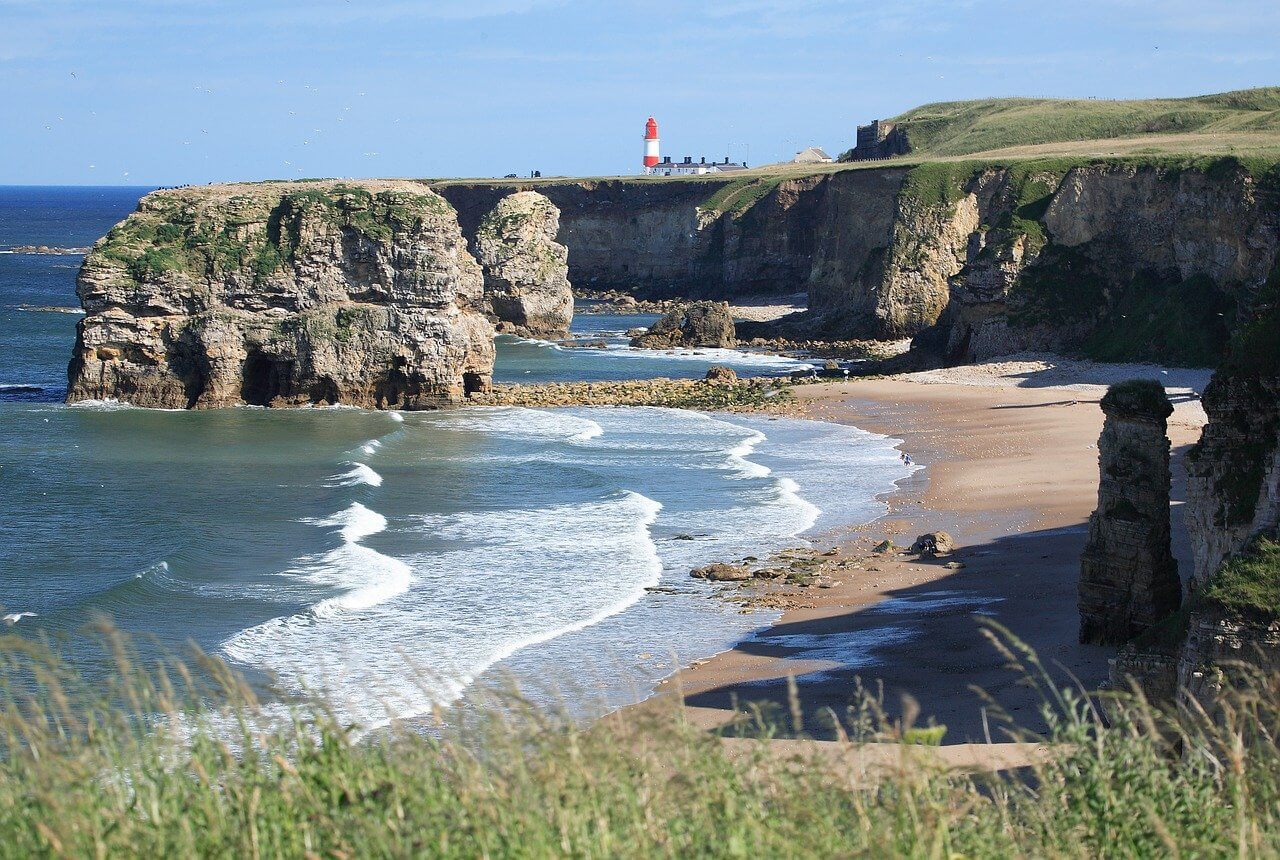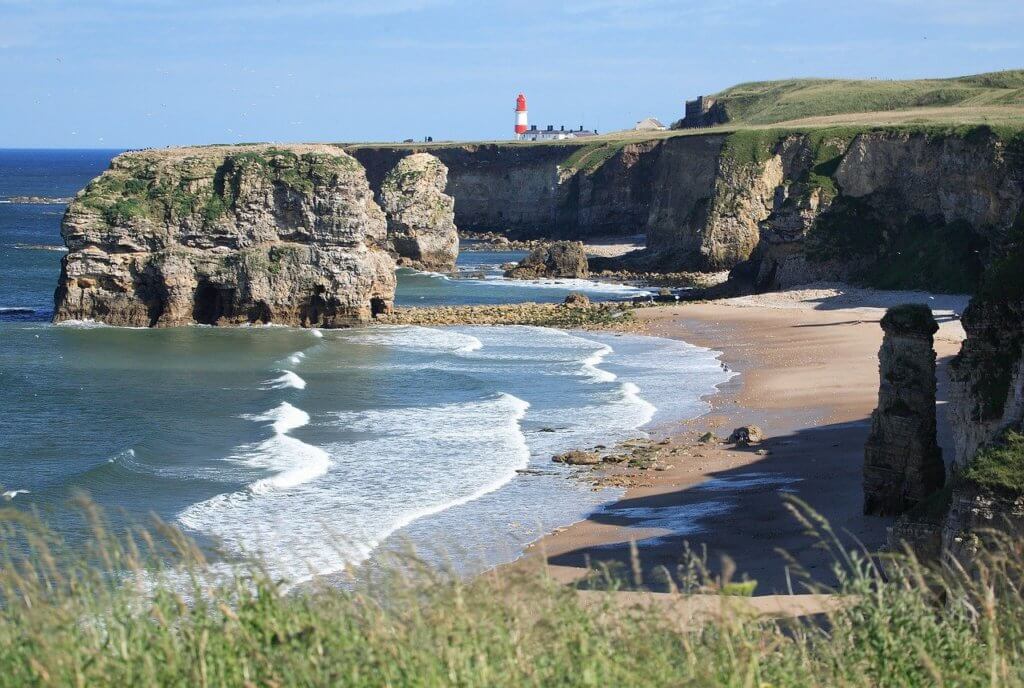 The beaches of Tyne and Wear are natural, beautiful places to explore. Marsden Beach is no different, located just a way down the coast from Souter Lighthouse. Coastal erosion has created numerous towering sea stacks, which provide a nesting site for thousands of sea birds including rare kittiwakes, cormorants, gulls and fulmars. You can ride a lift down to Marsden Grotto, which was once used by smugglers to get goods into the region without detection.
Kids will love exploring the beach's rockpools at low tide, with all manner of sea life getting caught in the pools whilst it waits for the tide to come back in and take it out to sea.
Once you've finished on the beach, head over to the Souter Lighthouse to complete one of the best days out in Tyne and Wear.
The hidden reefs of South Tyneside had caused countless devastating shipwrecks over the centuries before a lighthouse was finally built in the region during the early 1870s. It guided ships safely into shore for more than 100 years before being decommissioned in 1988 thanks to advances in modern technology.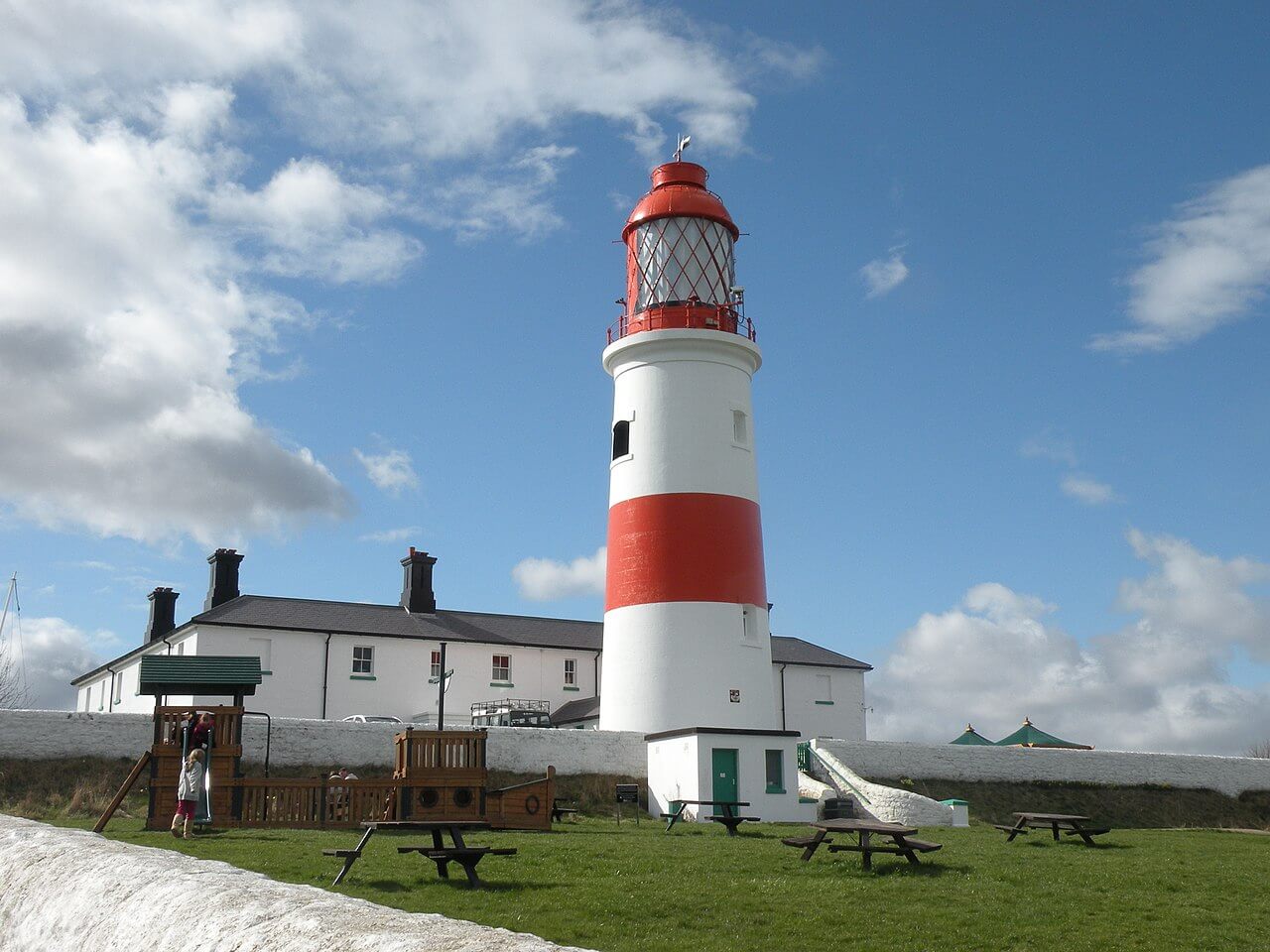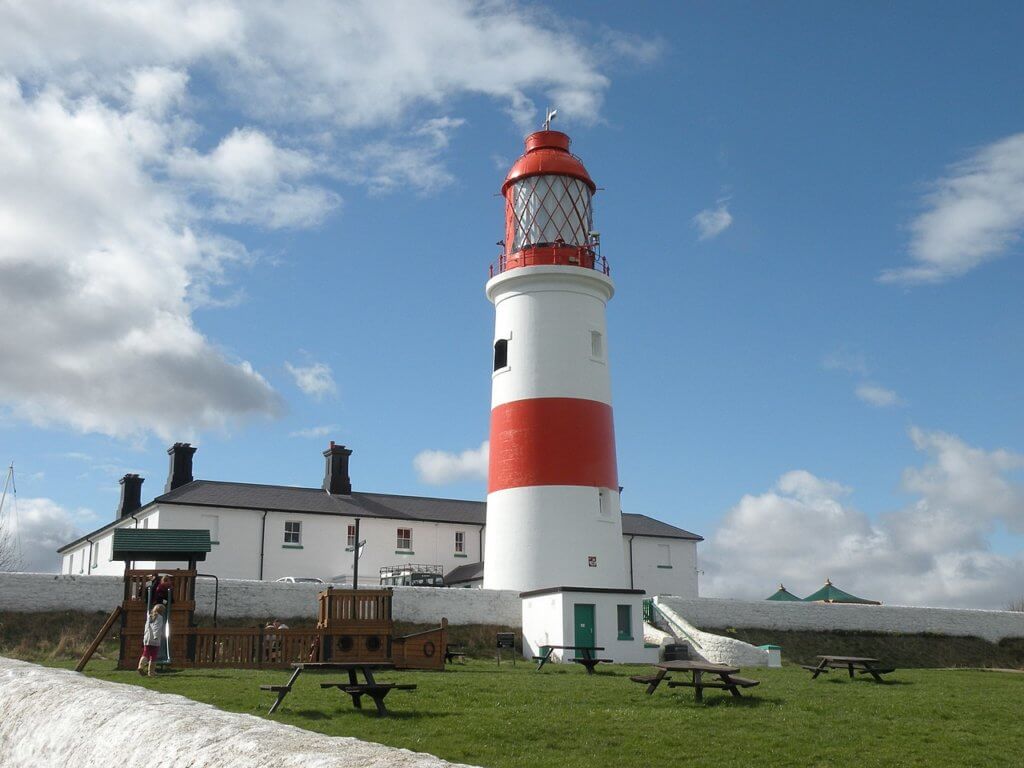 Today, this iconic landmark is a popular visitor attraction in South Shields, managed by the National Trust. Visitors can see some of the now-defunct Victorian technology which powered the lighthouse and can climb the 76 steps to the top for magnificent views over the North Sea and the miles of surrounding limestone cliffs, which are well worth exploring on a stroll if you have the time.
---
6. Ocean Beach Pleasure Park, South Shields
Another great day out in South Shields for you…
If visiting Tyne and Wear on a family trip, then you'll want to make some time to visit South Shields' seaside amusement park. Ocean Beach Pleasure Park packs an awful lot into a small space.
There are roller coasters, a pirate ship, dodgems, waltzers, laser tag, a dry surfing machine, haunted house and soft play area, amongst other things. The park is located at the base of South Shields Pier, which is a great place to take a walk if you'd like to enjoy the view and breeze coming from the sea. And if all your activity tires out the kids (or adults!) then the waterfront area is the perfect place to find a good restaurant, with plenty of dining options to choose from.
---
7. Washington Old Hall
Washington Old Hall is located in the village of the same name and is a grand manor house dating back to Norman times. It is most famous as being the ancestral home of the family of George Washington, the first President of the United States. His ancestors have been tracked back as far as William de Hertburne, who acquired the property in the late 1100s.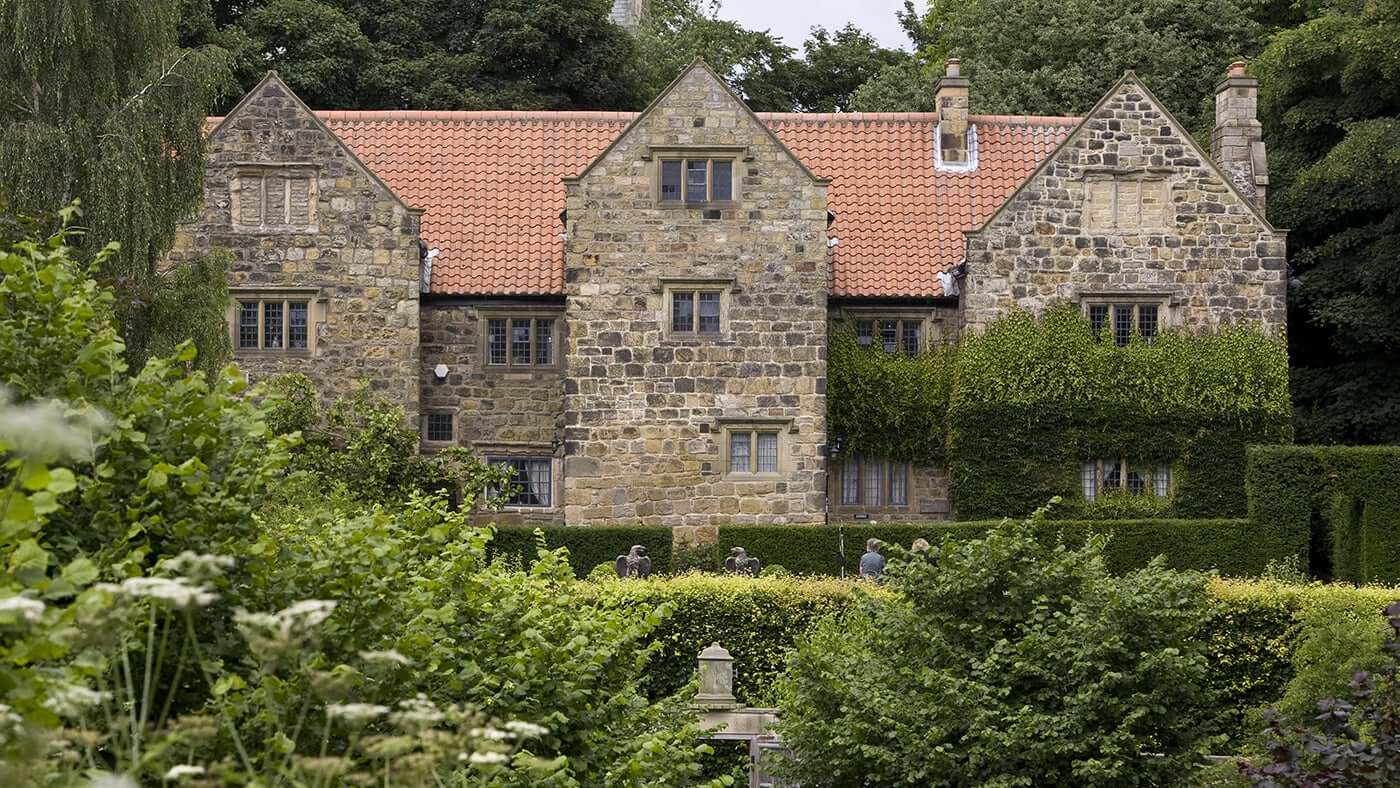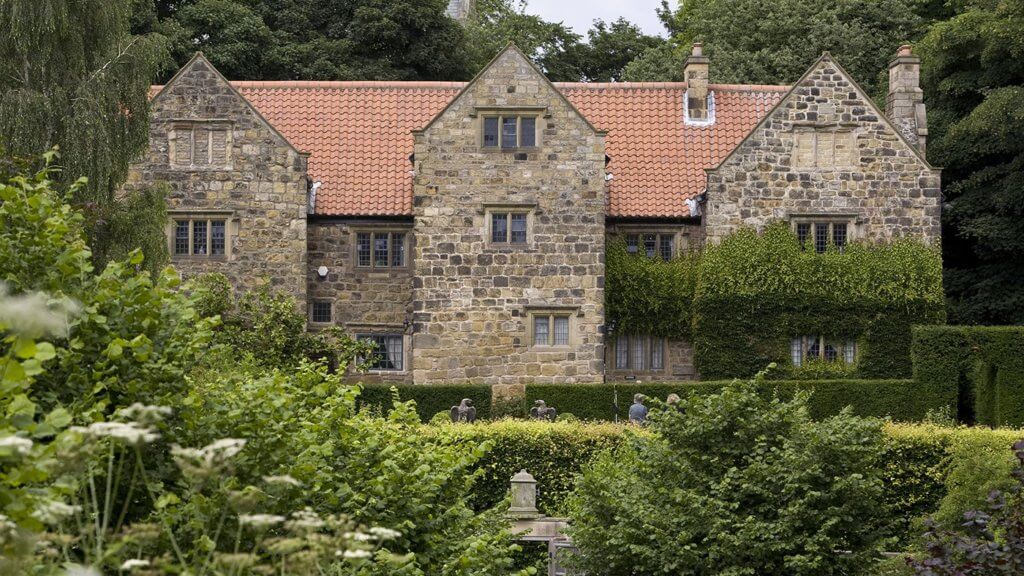 Today Washington Old Hall and the gardens are managed by the National Trust and are open to the public. There is an art installation in part of the house itself, and the gardens have been lovingly tended to restore them to their former glory. After exploring the house, visitors will want to head into the lovely village of Washington itself, where there are plenty of places to enjoy a pub lunch and a drink.
---
8. North East Land & Herrington Country Park, Sunderland
The now green and lush Herrington Country Park is notable in that it was once a nature-devoid open cast mine. In fact, the small boating lake which you can see today, filled with ducks, geese and swans, was once a sunken depression, caused by mining in the area. Today, Herrington Country Park is a popular outdoor park for the people of Sunderland.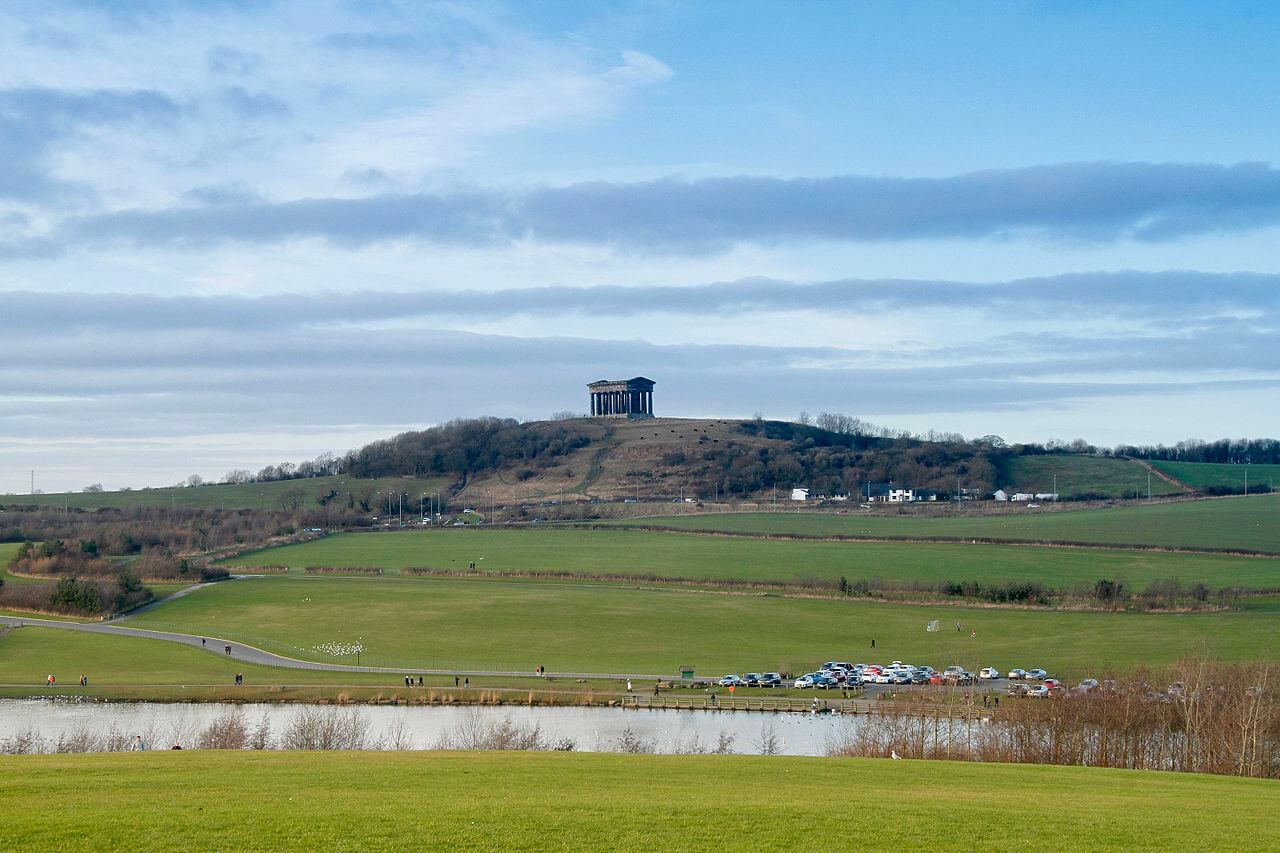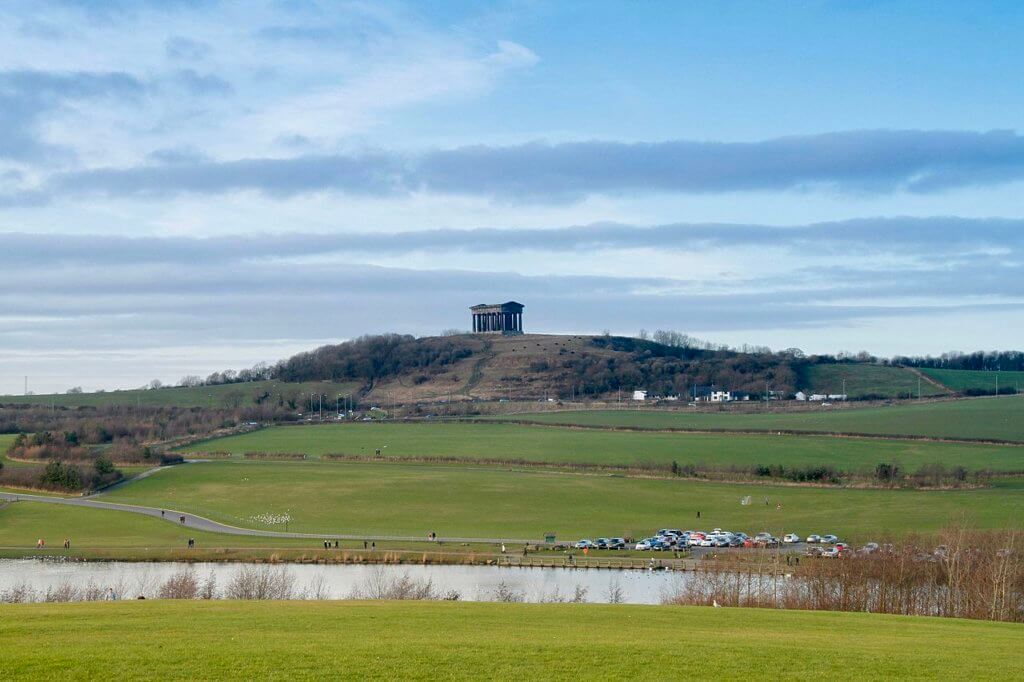 There are miles of marked trails for walking and cycling, plenty of space for picnicking and a number of facilities, including a skate park and adventure play area. Duck feed is available to buy near the lake and some of Sunderland's most popular events take place in the park, including concerts, festivals and charity events like the Race for Life.
This is one of the best days out in Tyne and Wear for outdoors lovers.
Nearby, North East Land Sea and Air Museums makes for a great morning or afternoon out. Although the name suggests equal space is given over to land, sea and air, this museum will be of most interest to fans of aviation history.
Housed at the former RAF Unsworth base, the North East Land, Sea and Air Museums are dominated by a collection of early British and foreign planes. There's the Avro Vulcan, Hawker Hunter and De Havilland Vampire, as well as the American Lockheed T-33A and the French Dassault Mystere IV. As well as full scale planes, there are a selection of engines to look at and a range of land-based vehicles including tanks, trucks and personal carriers. There's also a replica of a typical Wearside street during the Second World War years and a fleet of vintage trams and trolleybuses.
---
9. Roker & Seaburn Beaches, Sunderland
Sunderland actually boasts not one, but two Blue Flag beaches, awarded to those beaches which meet the highest standards in terms of environmental protection and facilities for people. This makes them well worth visiting for a day out in Tyne and Wear.
Both Roker and Seaburn Beaches are sandy, with lifeguards on duty during the summer months and facilities including cafes and restaurants. Dogs are welcome on the beaches and Roker beach in particular is known for its water sports facilities, with jet skiing, kayaking and wind surfing all possible at this Sunderland beach.
---
10. Saltwell Park & Baltic Centre for Contemporary Art, Gateshead
An iconic Gateshead building, it was in 2002 that the giant Baltic Flour Mill on the south bank of the River Tyne was reopened as a Centre for Contemporary Art. In fact, it is now the largest contemporary art gallery in the entire world. And the best thing is that you'll never know what you're going to get when you visit. There are no permanent exhibitions in the gallery, it is a constantly rotating display, with five different exhibitions at any one time.
There are always plenty of interactive displays and provisions to keep younger children entertained and exhibits can range from the traditional to the simply bizarre.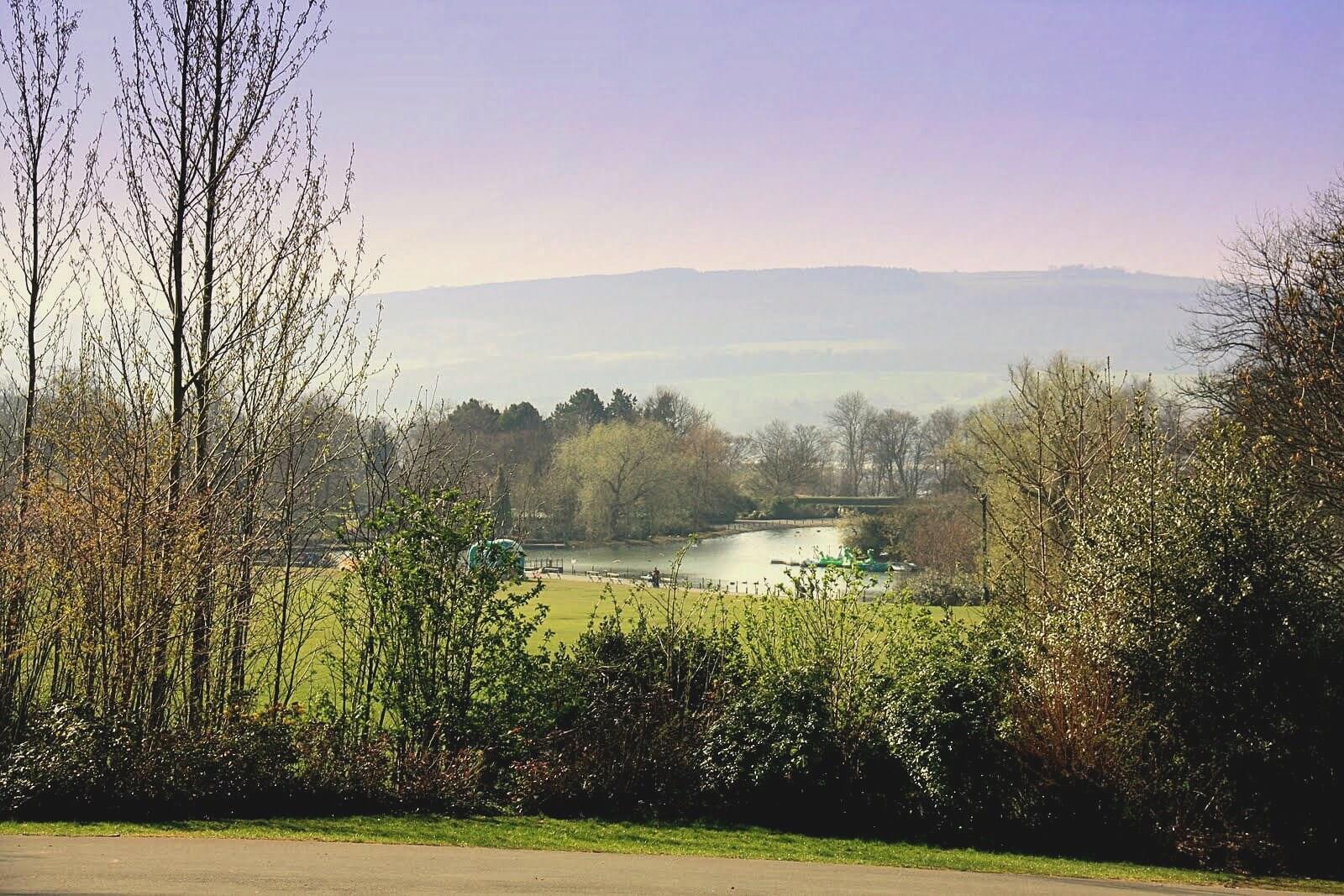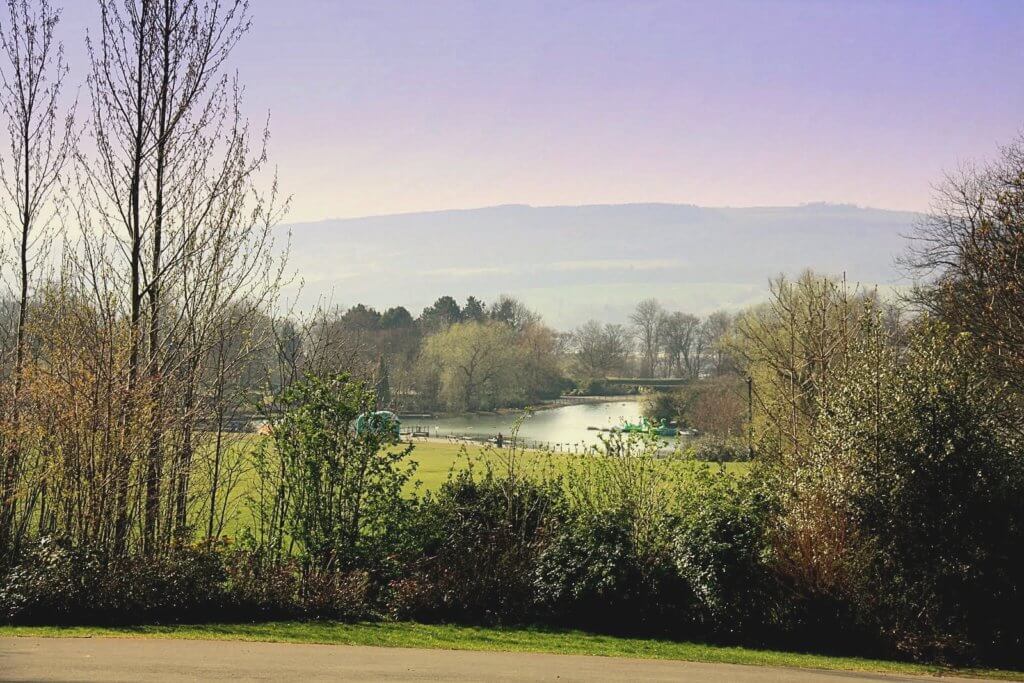 Saltwell Park in Gateshead is a fun place to go afterwards. A multi-million pound restoration project in the early 2000s helped to transform the virtually derelict Saltwell Park into the modern green space visitors will find today. The 55 acre plot now houses 11 listed monuments, including Saltwell Towers, as well as plenty of amenities to keep the entire family entertained.
There's a cool maze made from ancient, twisted yew trees, a modern visitor centre and even a small petting zoo with domestic animals to meet. There's also a small boating lake which is popular in the summer months.
11. Life Science Centre, Newcastle
More of a futuristic village than just a museum, the Life Science Centre in Newcastle teaches visitors about space, the human body and our planet through a series of fascinating temporary and permanent exhibitions.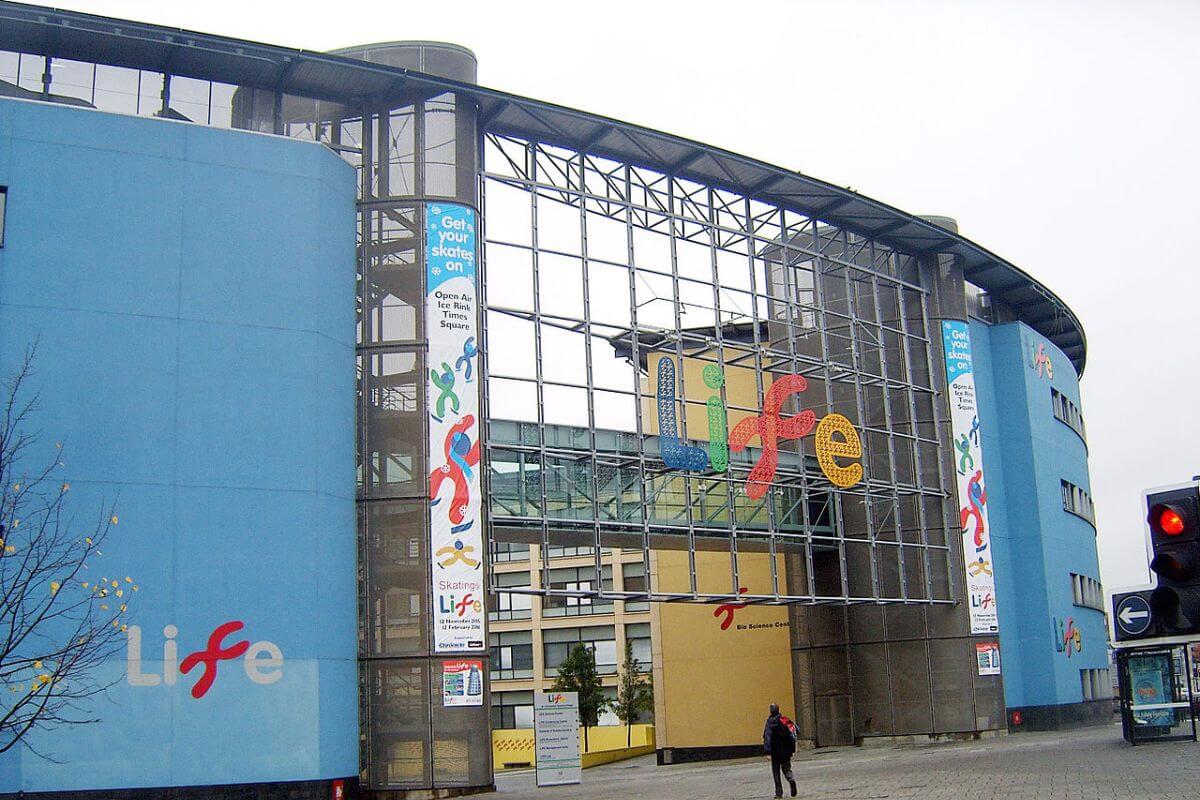 Inside the Life Science Centre, you can explore the Space Zone, watch live science demonstrations and marvel at North England's biggest planetarium.
In the Experiment Zone, kids can attempt lab-style experiments such as DNA extraction, while the Play Zone is bursting with activities for children aged under seven years with a vivid imagination.
12. Seven Stories, Newcastle 
Whether you're seeking a bit of a nostalgia kick or travelling with youngsters, the Seven Stories National Centre for Children's Books promises to be a fascinating day out in Tyne and Wear.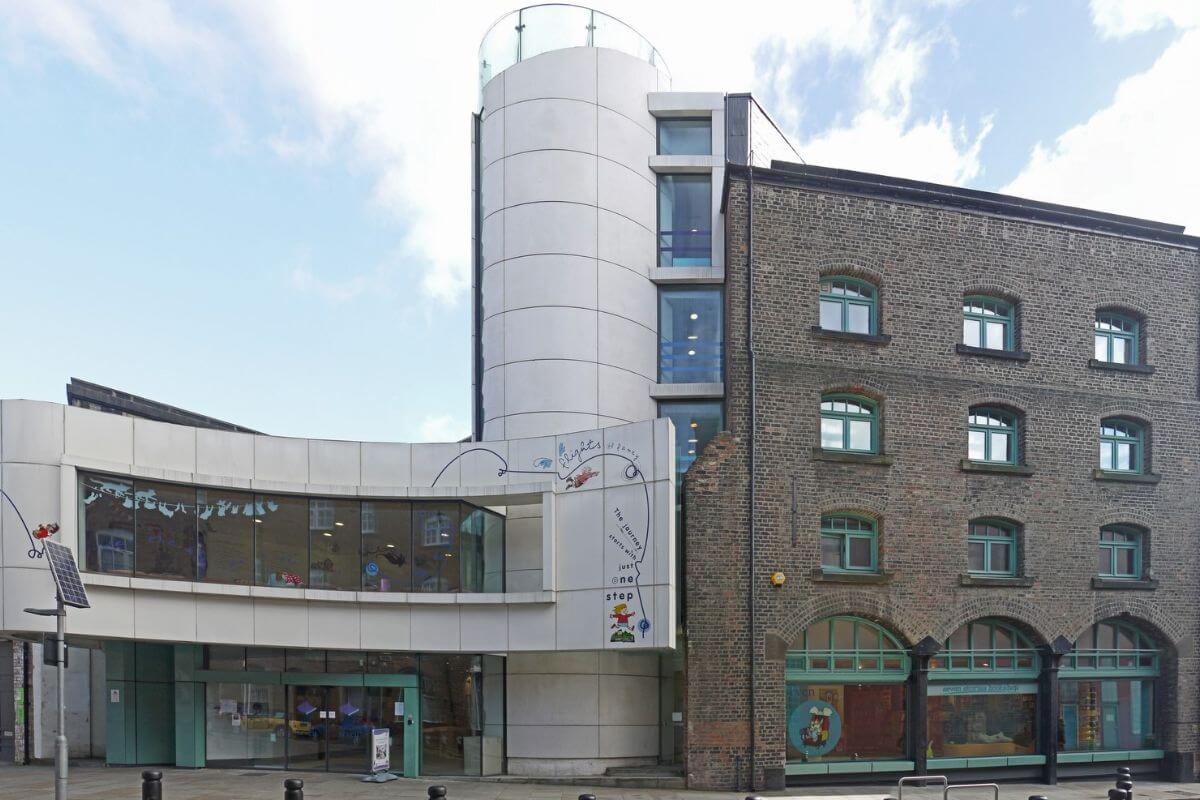 Situated inside a renovated Victorian mill, Seven Stories is the UK's only museum solely dedicated British children's books.
On top of books, exhibits at Seven Stories include original illustrations and manuscripts. Exhibition programmes for both children and adults change periodically, but distinguished patrons include Jacqueline Wilson, Philip Pullman and Terry Jones.
Keep your eyes peeled for special events and workshops. Famous children's authors frequently give talks at this unique museum.
---
Day out in Tyne & Wear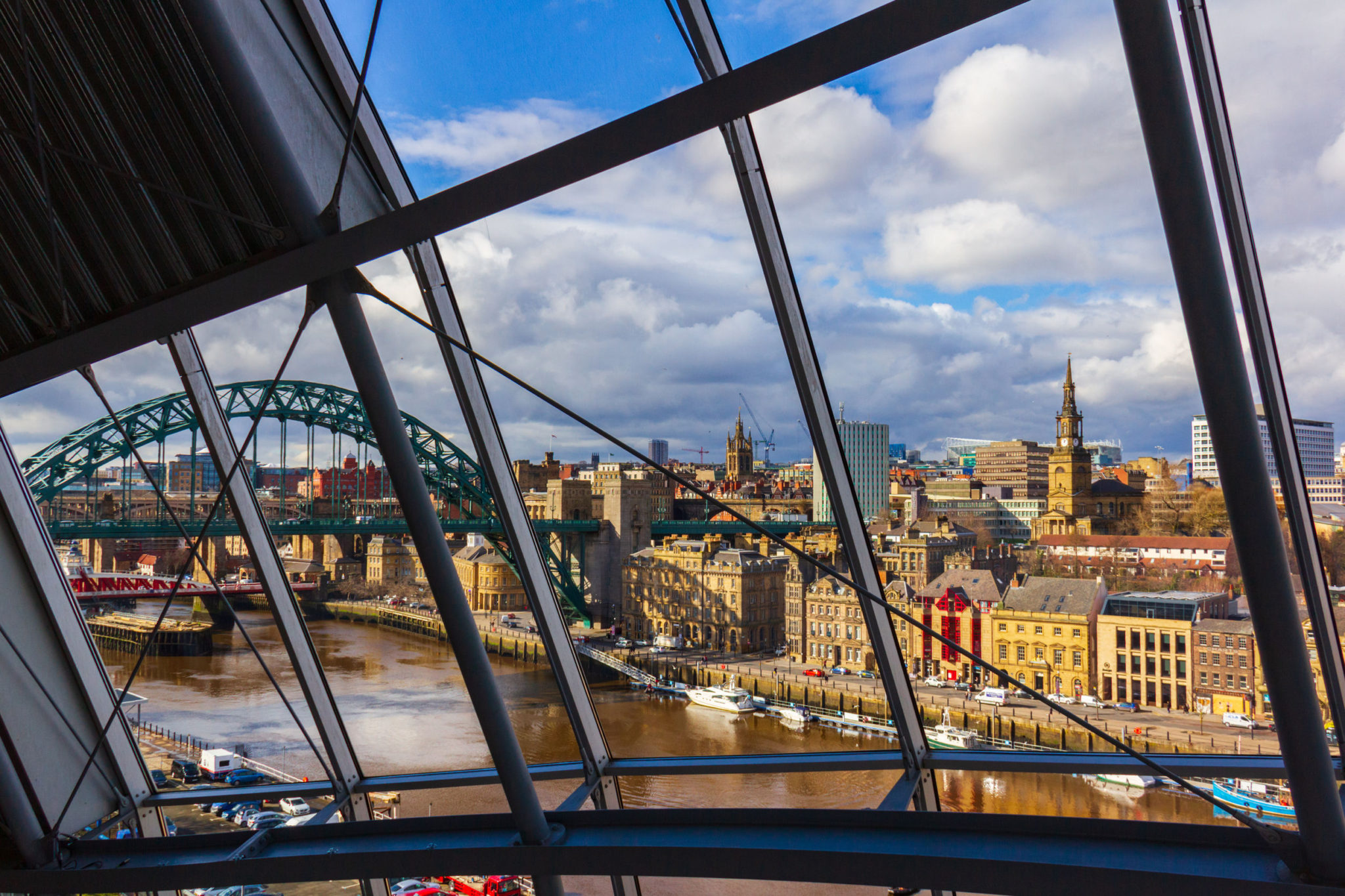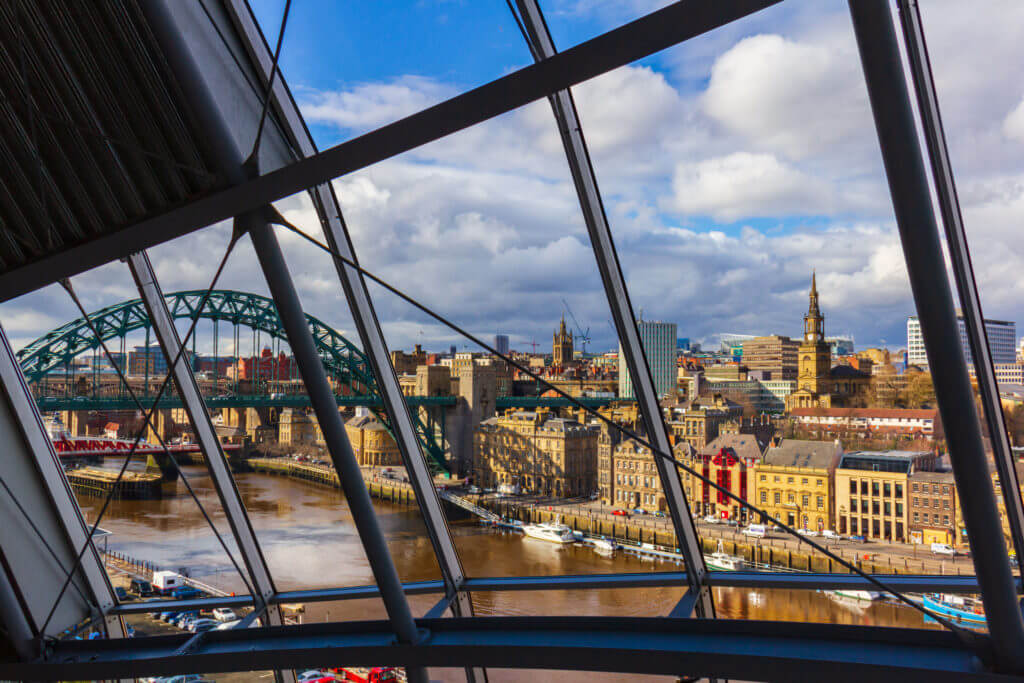 For a county of this size, days out in Tyne and Wear offer great entertainment value. Wherever you go in the county, you are sure to find all manner of attractions, from historic castles and grand halls to modern museums, lush green parks and beautiful windswept beaches. The only choice you need to make is in deciding which Tyne and Wear attraction to go to!
---
Quick list of the best days out in Tyne and Wear
1. Victoria Tunnel & Quayside, Newcastle
2. Newcastle Castle & Grainger Market, Newcastle
3. Angel of the North, Gateshead
4. Arbeia Roman Fort, South Shields
5. Marsden Beach & the Souter Lighthouse, South Shields
6. Ocean Beach Pleasure Park, South Shields
7. Washington Old Hall
8. North East Land & Herrington Country Park, Sunderland
9. Roker & Seaburn Beaches, Sunderland
10. Saltwell Park & Baltic Centre for Contemporary Art, Gateshead
11. Life Science Centre, Newcastle 
12. Seven Stories, Newcastle 
---