10 Most Famous Landmarks in England
We have some incredible landmarks in England, dating back thousands of years. If you want to know which of England's landmarks are the most popular, then this is the list for you.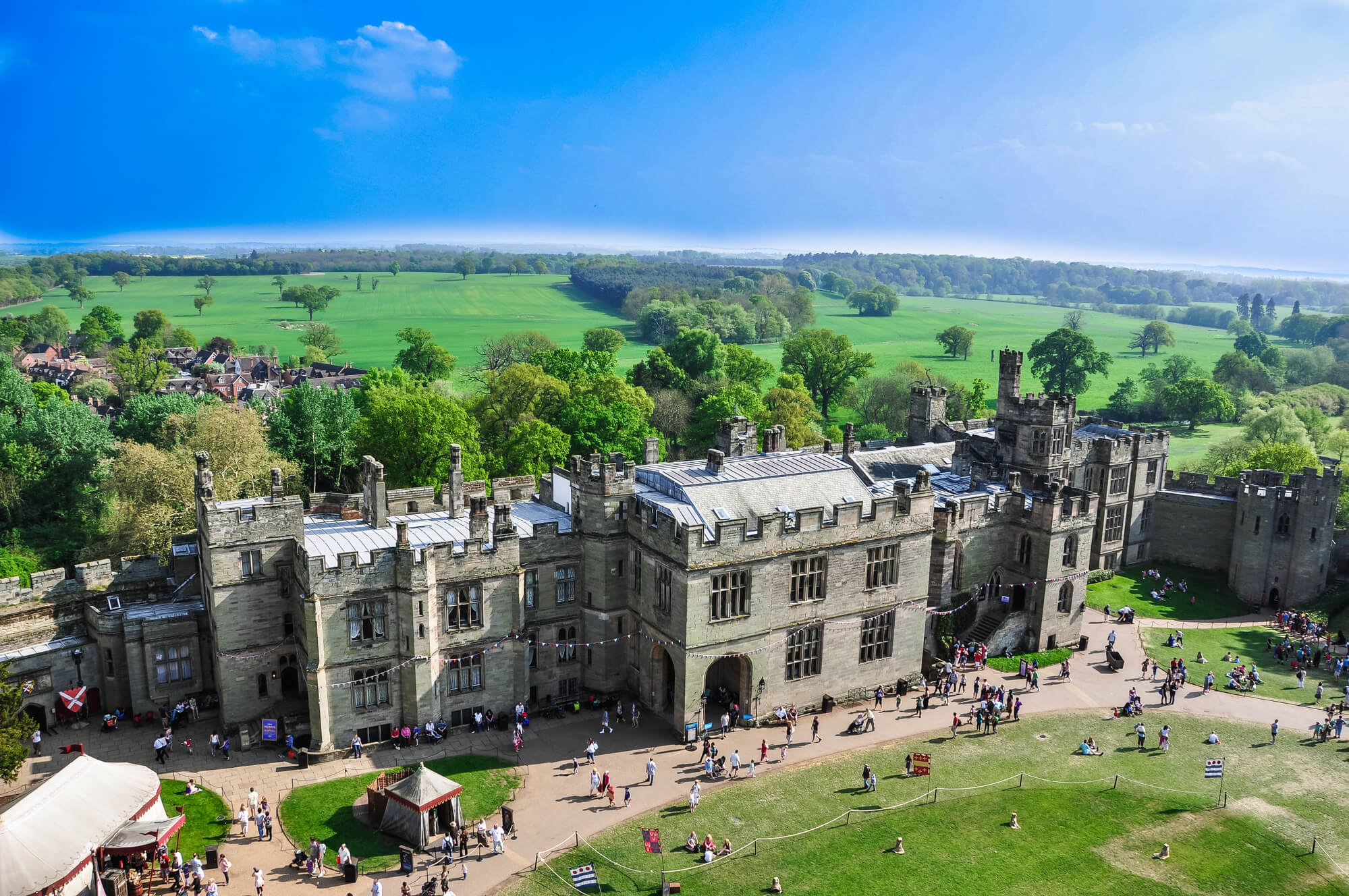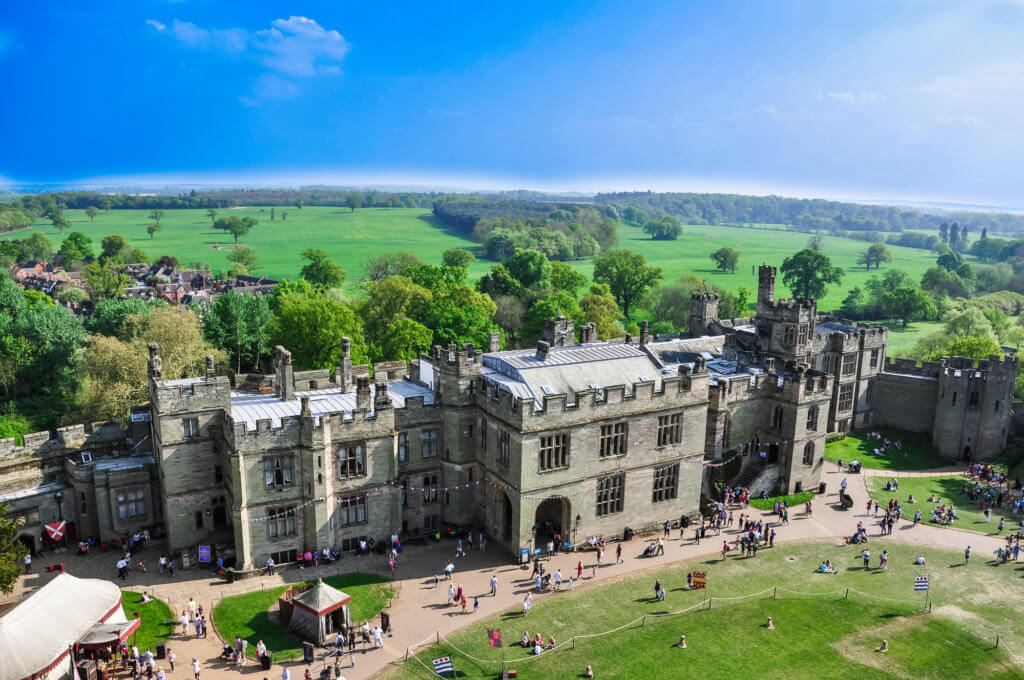 England's landmarks are famous the world over thanks to their rich history, and meaning. From unexplained stone gatherings, to stunning cliffs and incredible man-made castles, people travel thousands of miles to see them. Lucky for us, we have them all right here, ready for us to explore on a fun day out in England.
We've already gone through the top London landmarks, but what about the rest of the country?
Here are the 10 most famous English landmarks to see in our beautiful country.
Top 10 England Famous Landmarks
If you've always wondered what the most popular landmarks in England are, then here's everything you need to know.
1. England landmark: Stonehenge in Wiltshire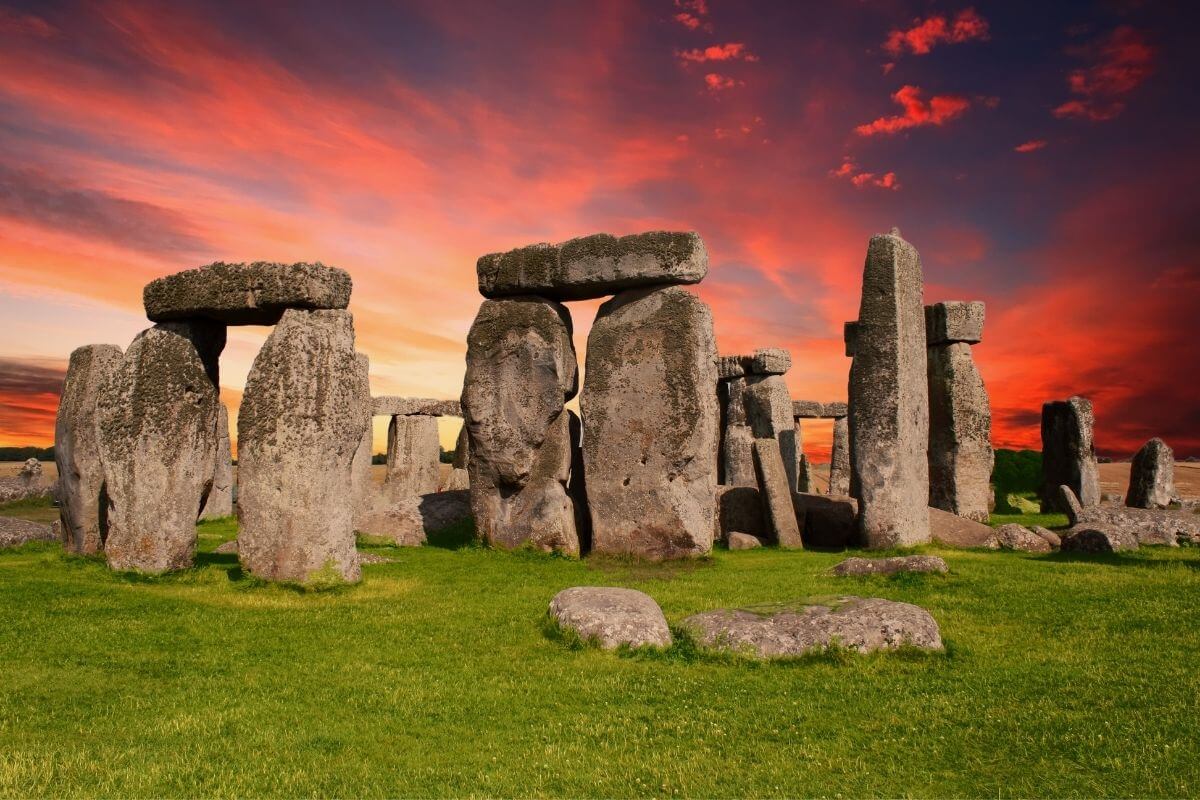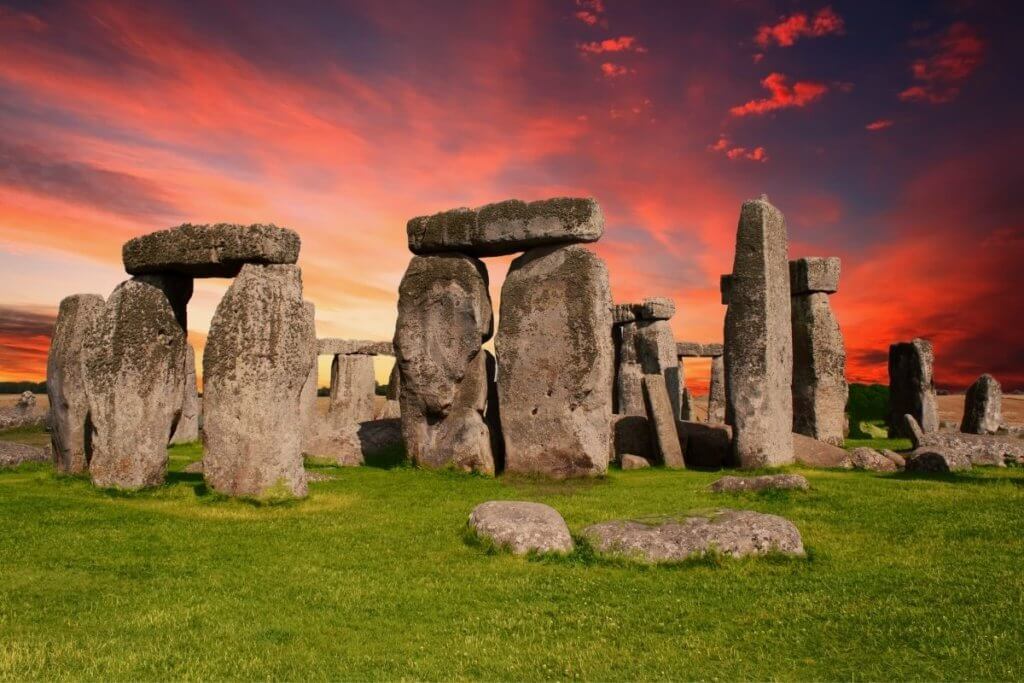 Stonehenge is a striking remnant of history. The circle of human placed stones is the most famous prehistoric monument in Europe. It was built around 2500 BC and is now one of England's most popular UNESCO World Heritage Sites. But, the stones remain a mystery.
How did prehistoric humans place them there?
Why are they in such a pattern?
Check it out for yourself by visiting England's most popular landmark: Stonehenge. You can read all our top tips for visiting Stonehenge here, to really make the most of your day.
Not only is it the best day out in Wiltshire, it's also one of the best days out in all of England.
CLICK TO GET YOUR TICKETS FOR STONEHENGE BEFORE YOU GO TO SAVE TIME & MONEY!
If you want to stay over, check out these great places to stay in Wiltshire to extend your trip.
---
2. England landmark: Windsor Castle in Berkshire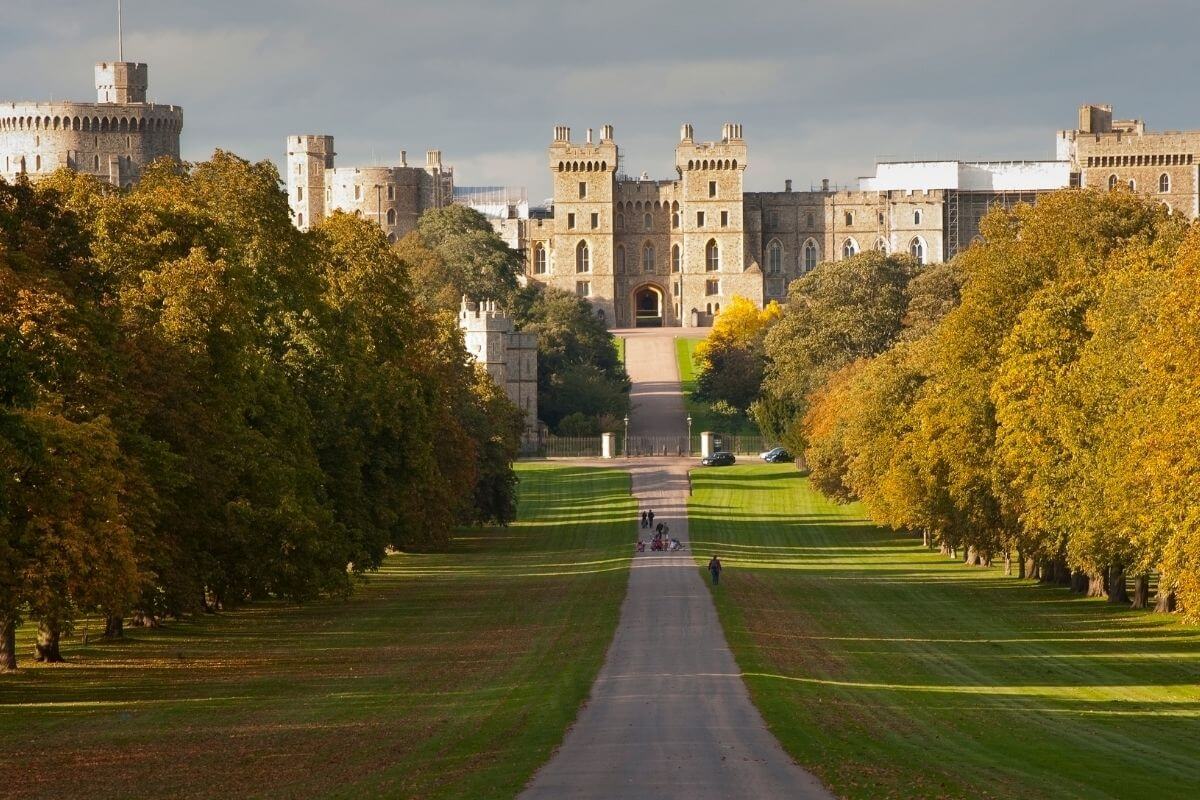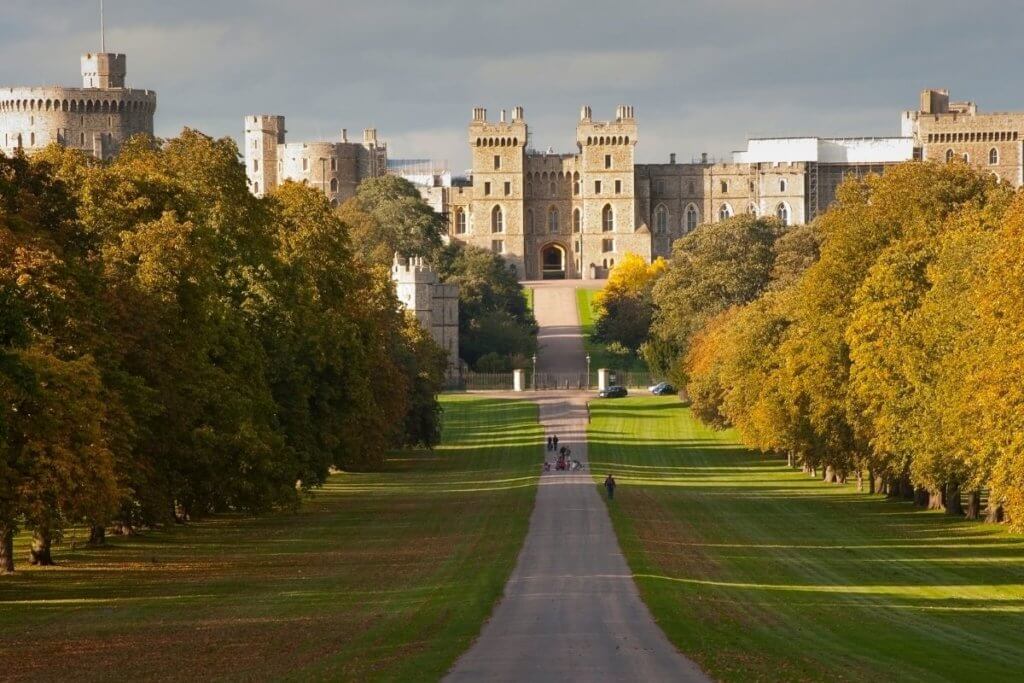 Windsor Castle is the Royal Family home in England. The castle dates back to William the Conqueror's time and over the years has collected quite an impressive amount of priceless art and artefacts. Visitors can tour the castle and St. George's Chapel which houses the resting places for King Henry VIII, Queen Jane Seymour, and other British nobles.
If you fancy a day out at Windsor Castle then make sure to check out our guide, it's one of the best days out in Berkshire.
BOOK YOUR TICKETS TO WINDSOR CASTLE
BEFORE YOU GO TO SAVE TIME & MONEY
3. England landmark: White Cliffs of Dover in Kent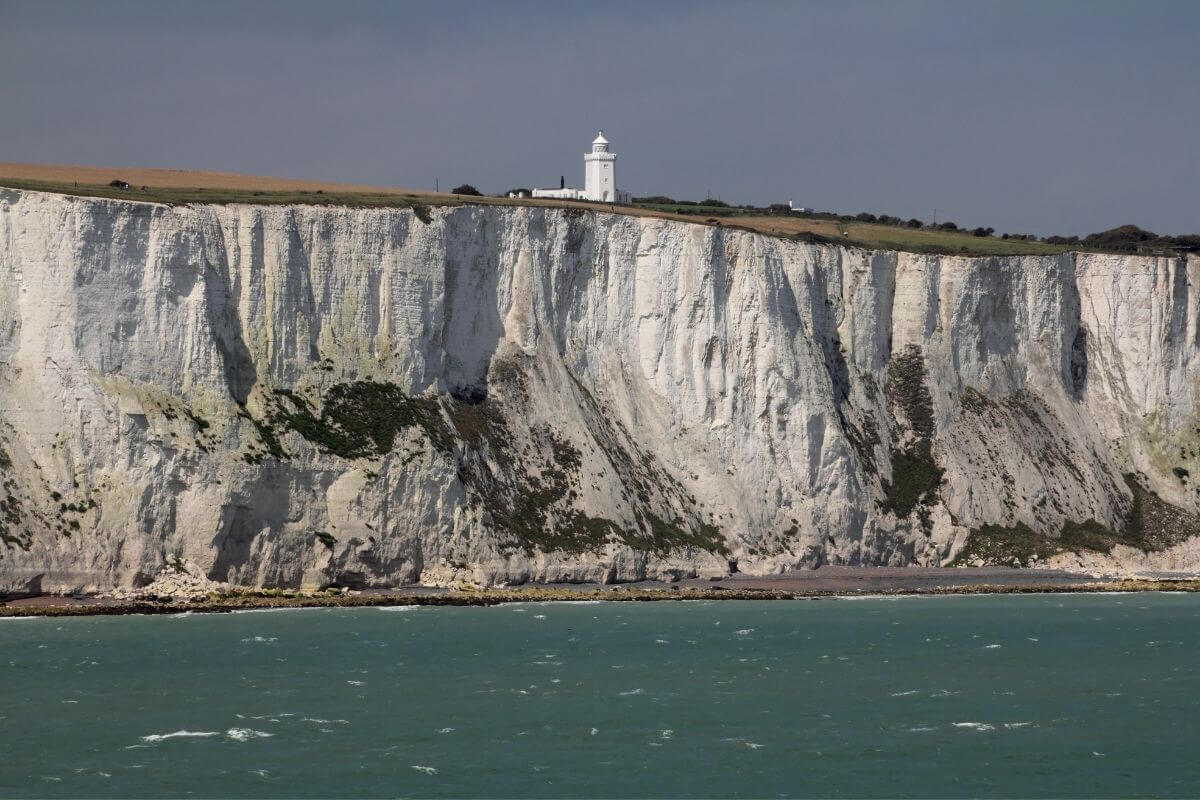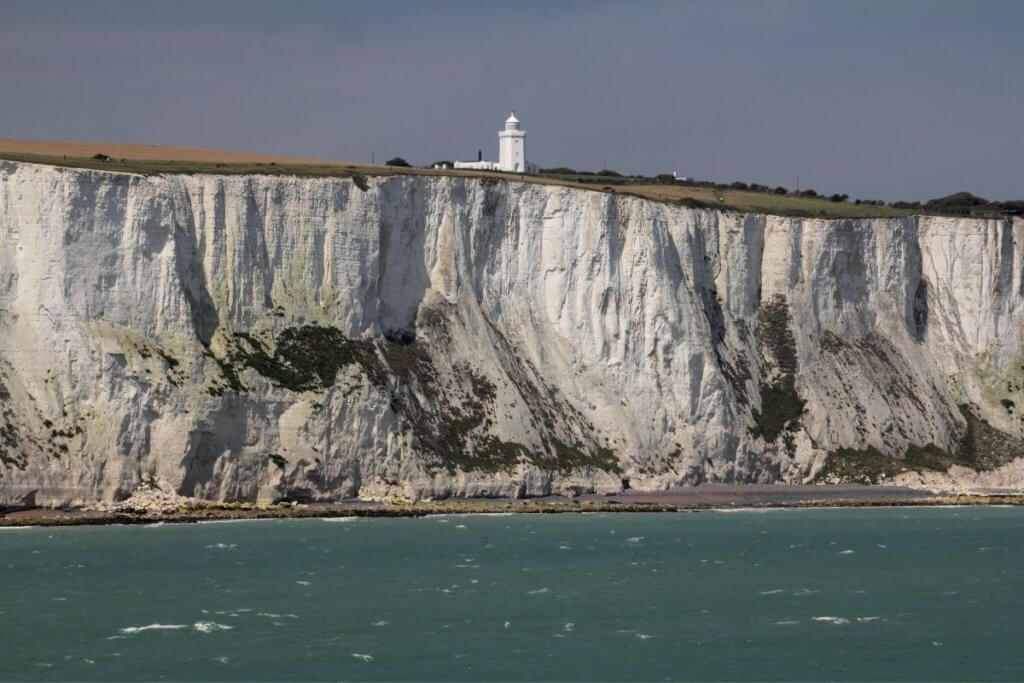 If you visit England by ferry over the English Channel, then your first view will be the White Cliffs of Dover. They were also the first view for many soldiers returning home and as such these stark cliffs are a symbol of hope. They are so significant to English culture that they are protected by the National Trust.
It's hard to spend any time near the White Cliffs of Dover without singing Vera Lynn's famous song to yourself. It is for me, anyway!
The White Cliffs of Dover are easy to see from miles around, and a day out to see them makes for one of the best days out in Kent.
4. England landmark: Blackpool Tower in Blackpool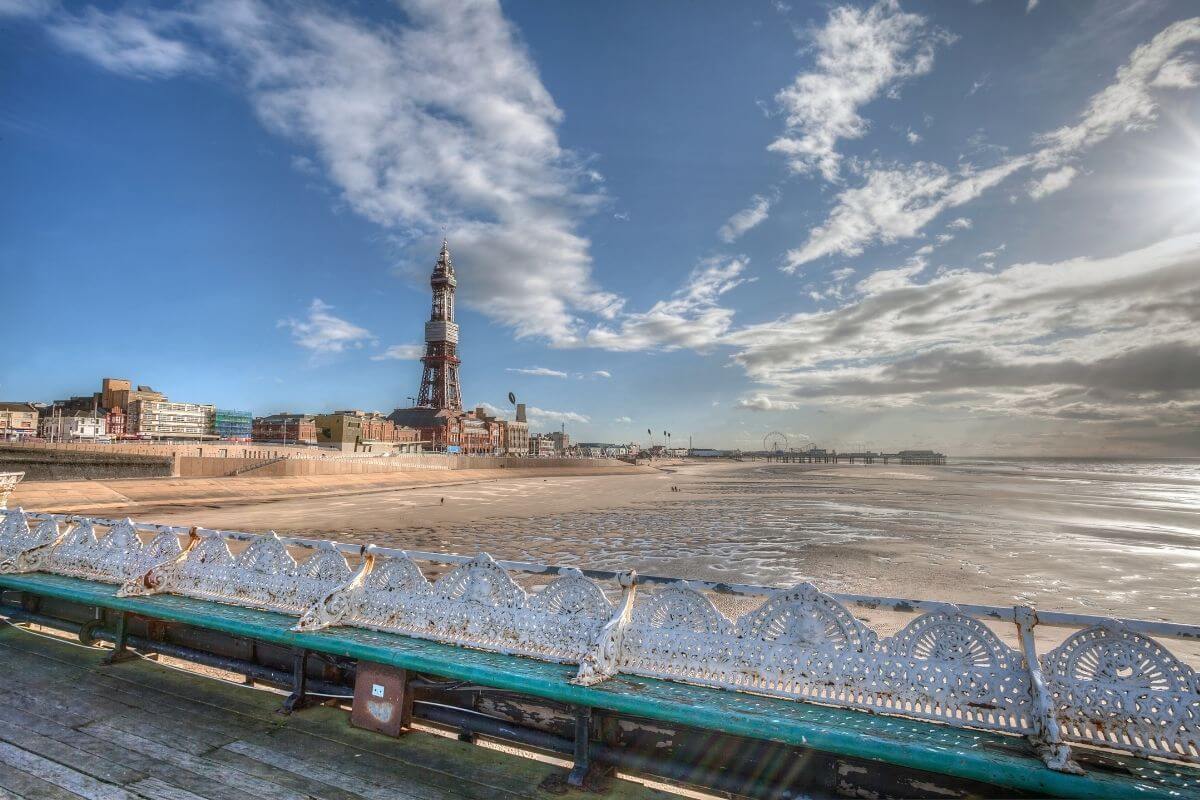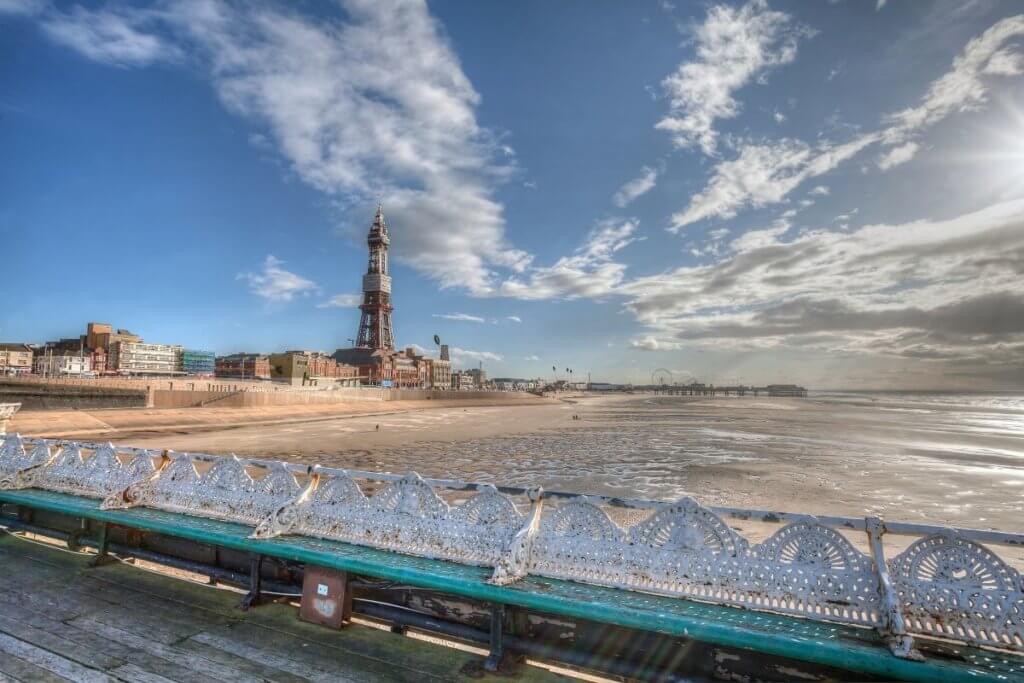 Blackpool Tower is a 518 foot (158 m) spectacle designed after the Eiffel Tower. It was built in 1894 in the Victorian era by Frank Matcham, featuring the Blackpool Tower Ballroom inside. Visit and you can dance a few waltzes inside or climb the stairs to the top.
You can buy your Blackpool Tower tickets in advance here for guaranteed entry and the ease when you get there.
Blackpool is one of the most iconic days out you can have in England. You can relax on the beach, eat some candyfloss or just wander along Blackpool Pier. And Blackpool Pleasure Beach is known as one of the best amusement parks in England. If you're anywhere up north it makes for a great day out from Manchester.
READ MORE: How to Have an Amazing Day Trip in Blackpool
5. England landmark: Roman Baths in Bath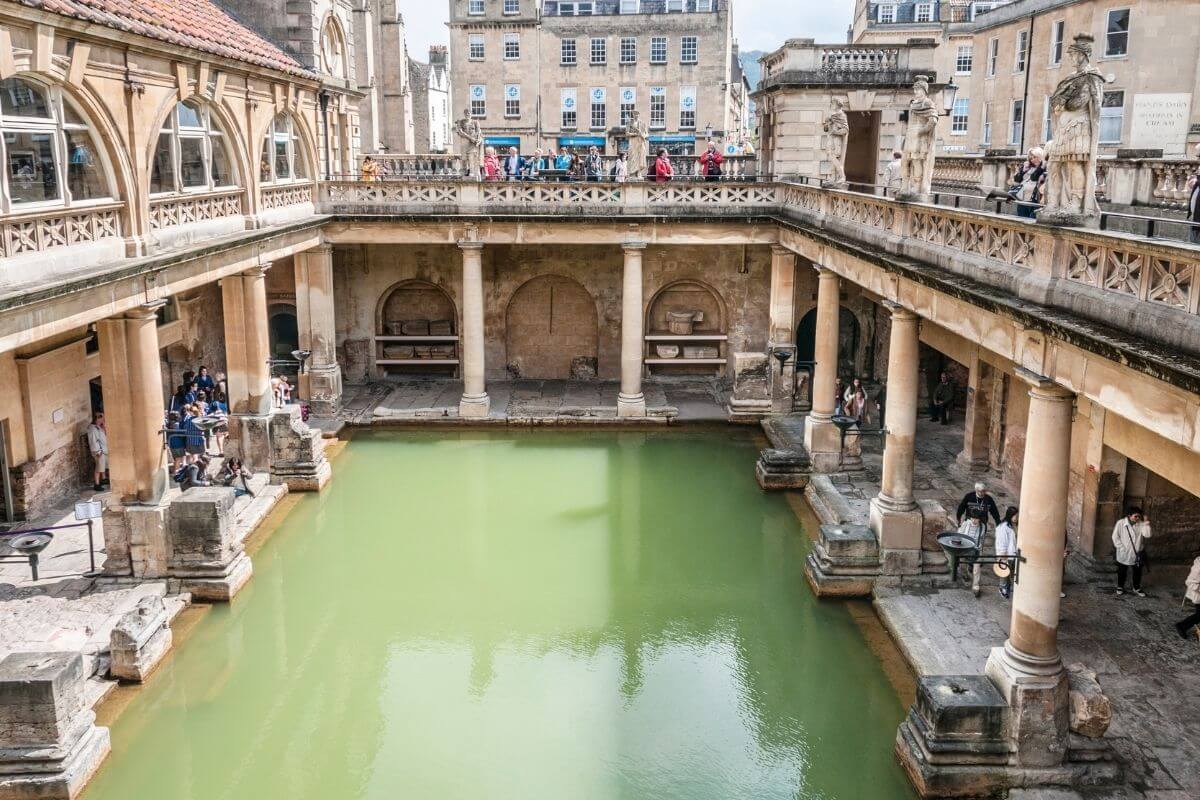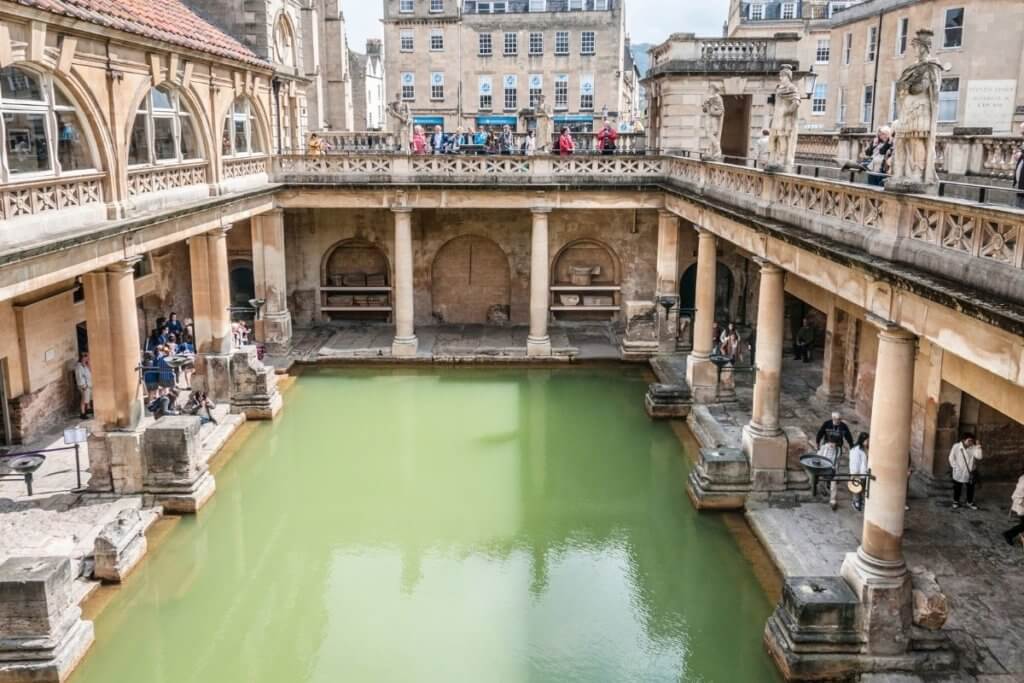 The whole city of Bath makes for one of the most popular landmarks in England. Check out the ancient baths, near Bath Abbey. It's a Roman settlement constructed in the first century AD over natural hot springs. Legend has it, the warm springs cured Prince Bladud's skin disease in 863 BC.
Whether they are healing or not, the Baths feel amazing.
You may not be able to actually bathe in the Roman baths anymore, but there are plenty of hotels and private baths you can enter to feel the warmth under the city. The Thermae Baths are the most popular, and added to a day in the city, make for one of the best days out in Somerset.
We've written a day out guide to Bath, check it out for food and drink recommendations.
6. England landmark: St. Michael's Mount in Cornwall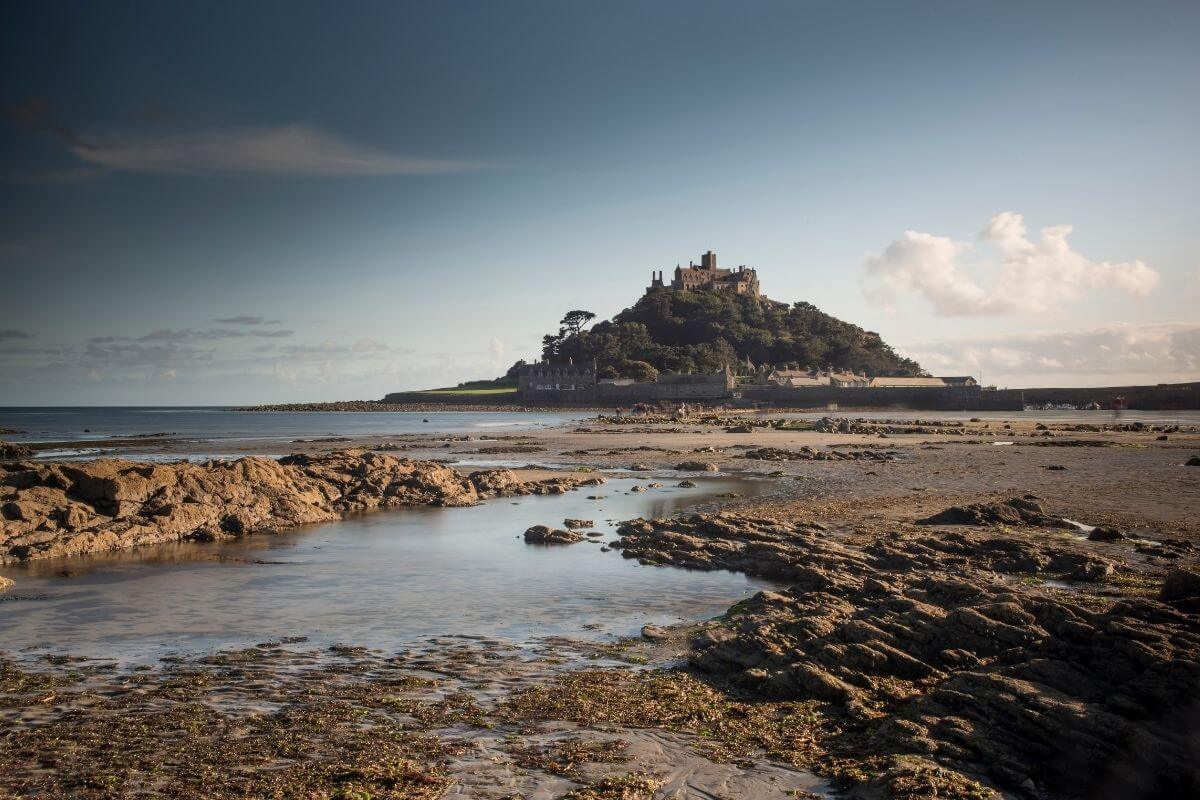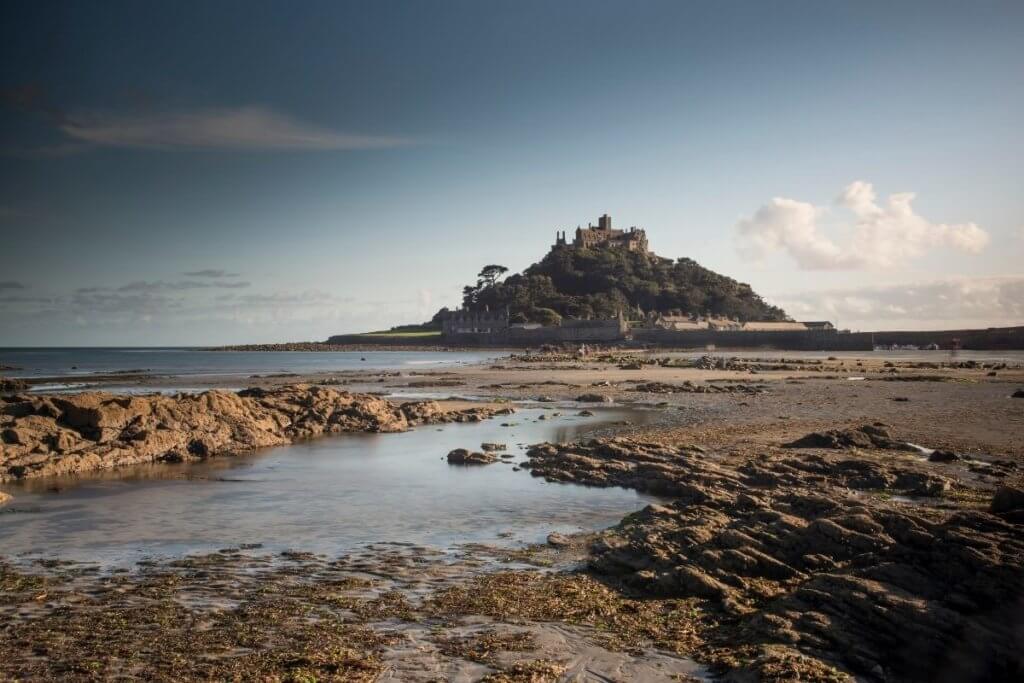 St Micheal's Mount medieval monastery forms a formidable fortress on Cornwall's west coast. Only accessible at low tide, the mount forms a temporary island at high tide. Buildings on the island date back to 800 years ago, but most are from the 16th and 17th centuries.
This is one of the must-see famous England landmarks, but you'll need to time your visit appropriately to be able to walk across the cobbled road.
For more tips on a day out in Cornwall, check out this list. And make sure to check out Mousehole while you're there, it's one of England's prettiest villages.
7. England landmark: Eden Project in Cornwall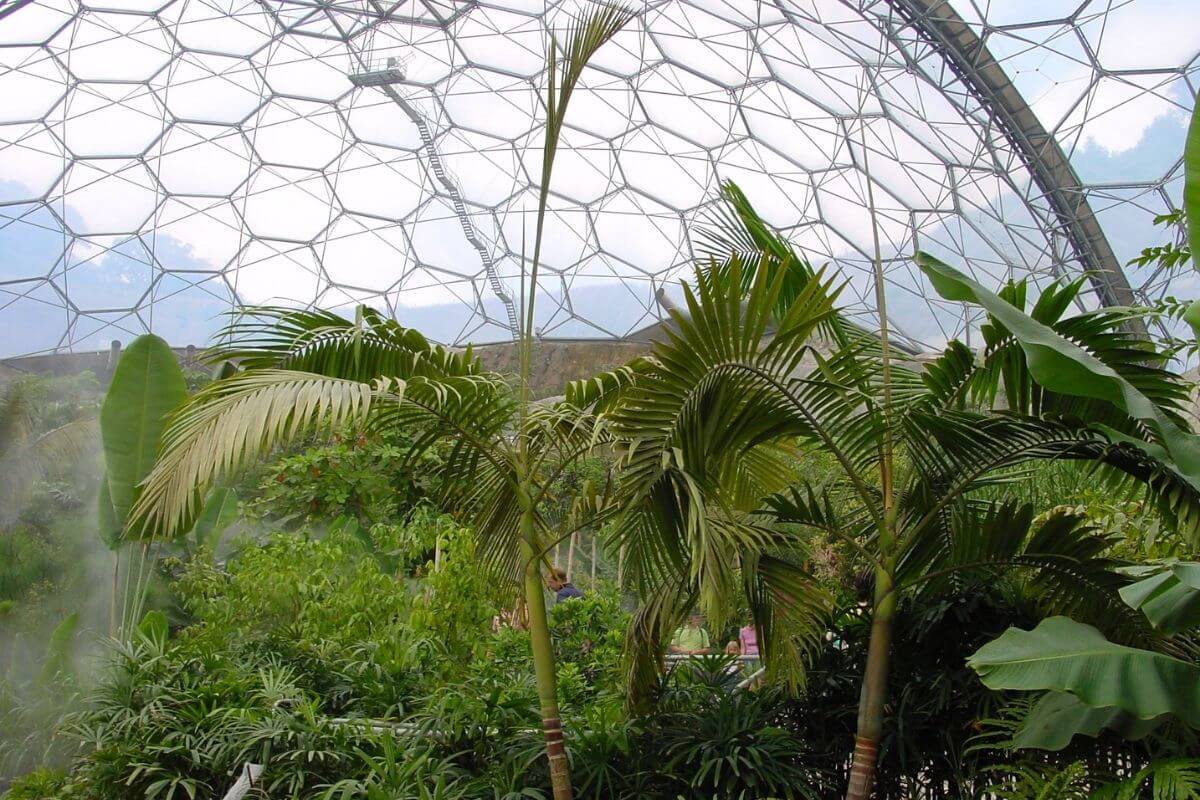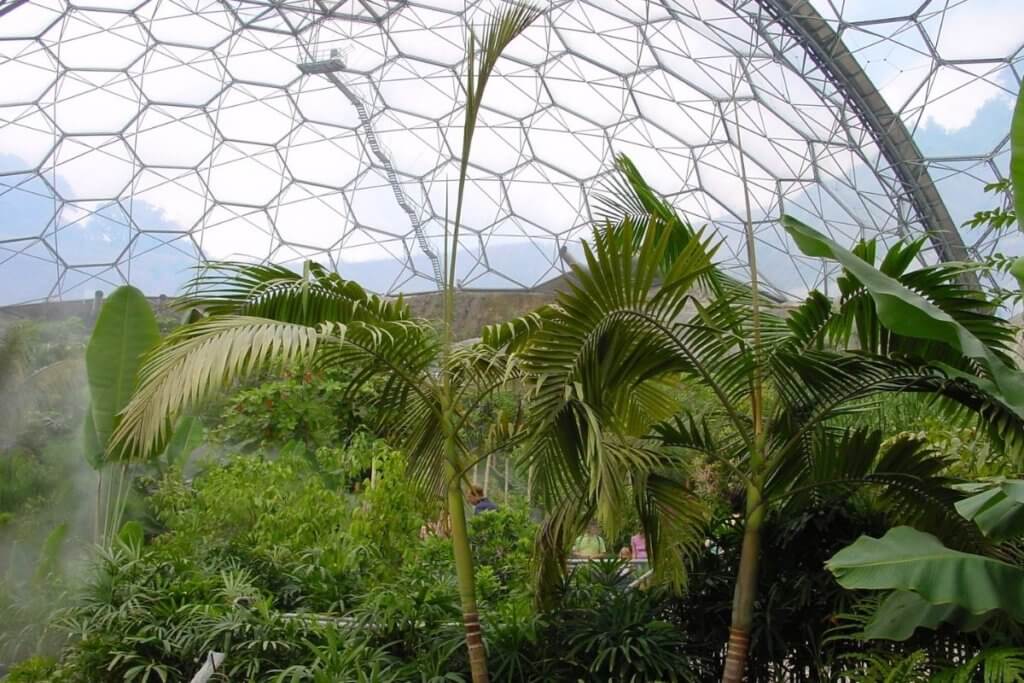 The Eden Project is a gardening wonder. A tropical garden built with geometric biomes, this site contains thousands of plants and trees. You can also take canopy walks around the giant Rainforest Biome, which is twice the height of the Tower of London!
The Eden Project always features on any top England landmark list.
8. England landmark: The Jurassic Coast in Dorset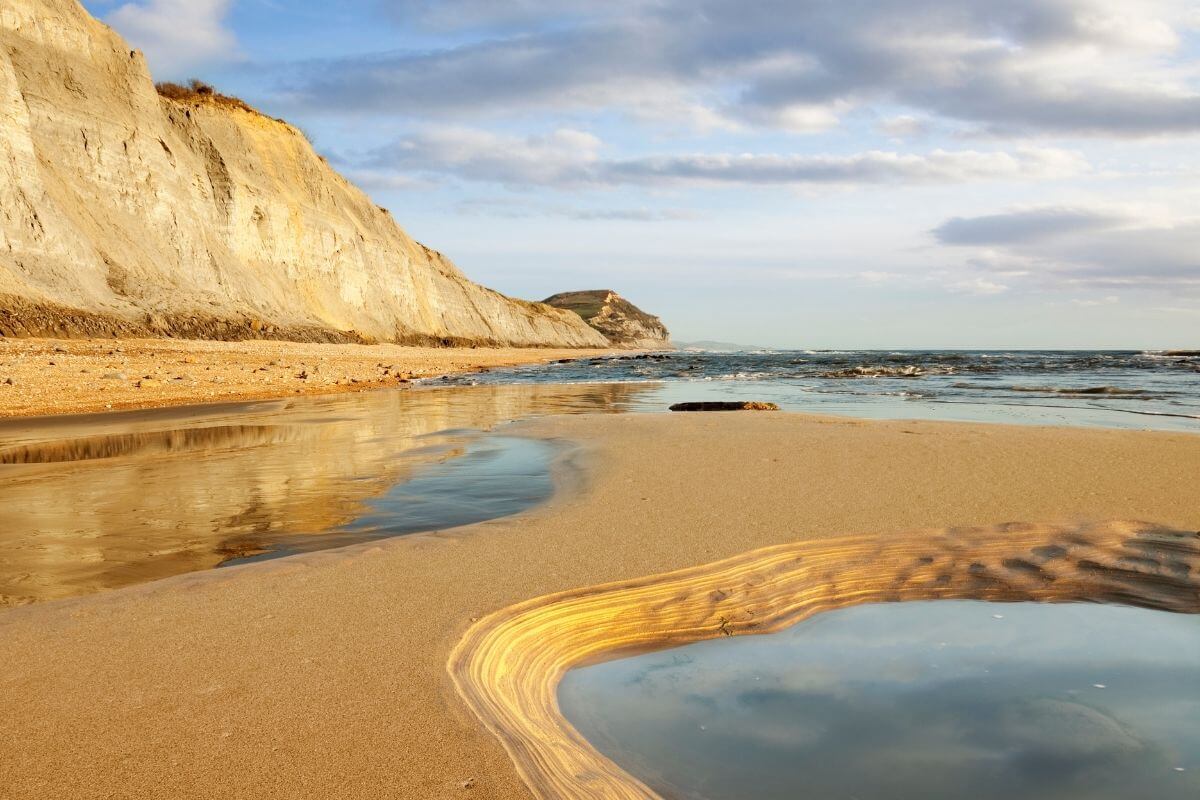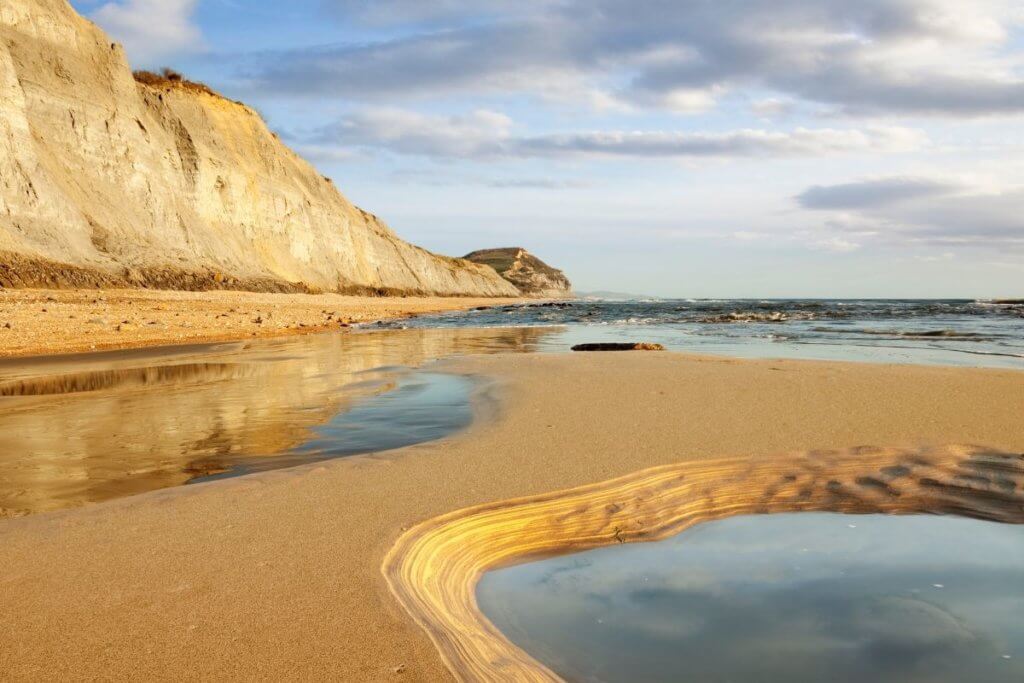 Take a step back in time (I know, most of these are history, but this is prehistoric) along this 95 mile (153 m) coast in Dorset.
The rock has been built up and torn down for 185 million years. The cliffs house fossils and amazing rock formations like Durdle Door and Old Harry Rocks – two of the most photographed views in England.
Clearly, this is one landmark in England not to miss, especially for geological fans.
9. England landmark: Warwick Castle in Warwickshire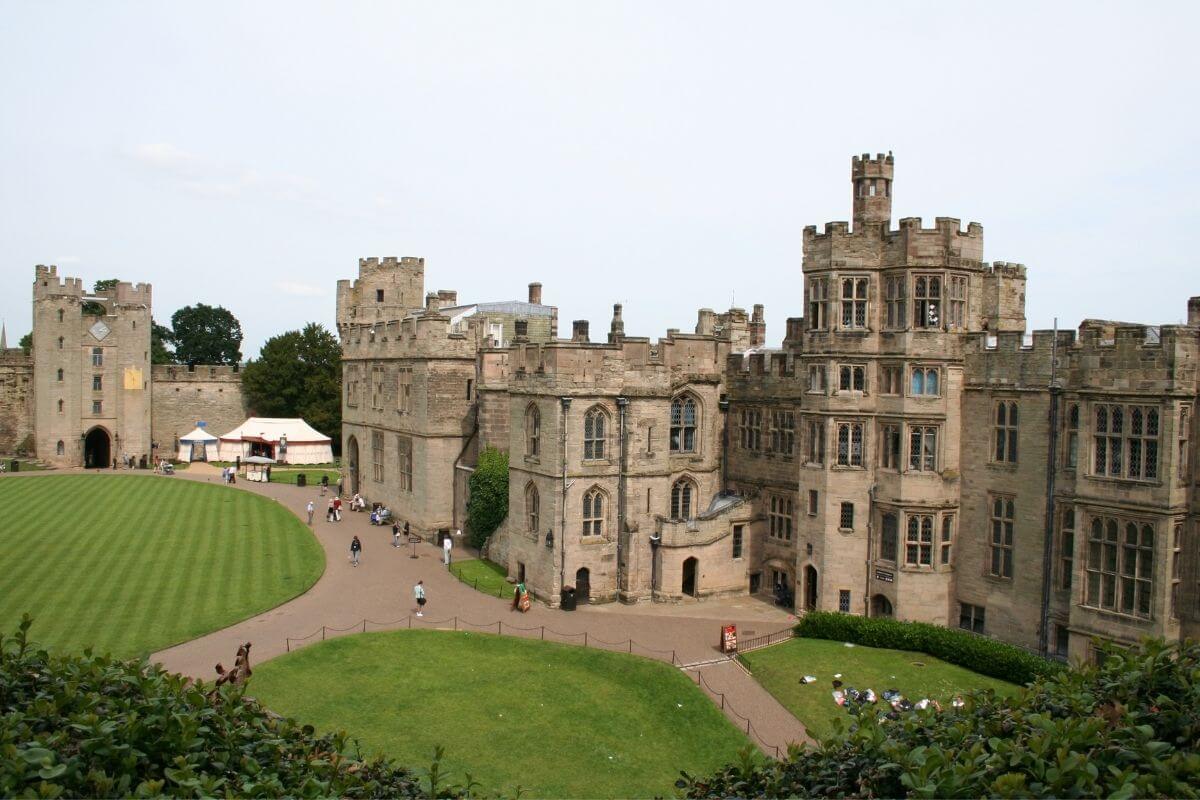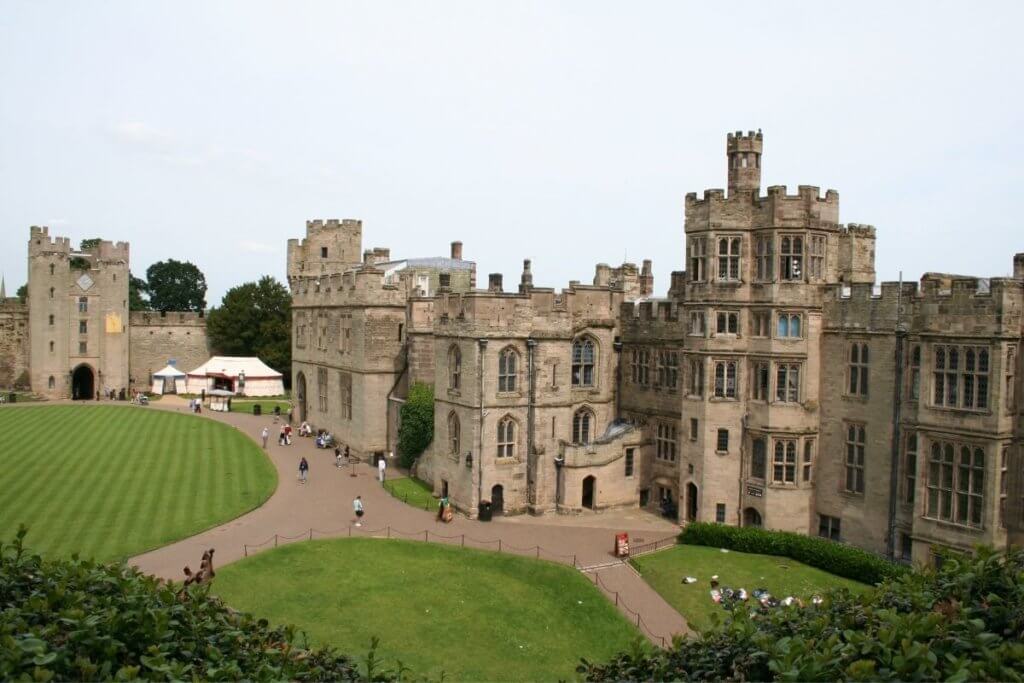 A truly ancient structure, Warwick Castle dates back to 1068 built by William the Conqueror to defend against the Danes. It's a great example of a British medieval fortress with many medieval themed activities and even accommodations.
Warwick Castle is one of the best days out in Warwickshire, and one of the most impressive castles in all of England too.
10. England landmark: Angel of the North, in Gateshead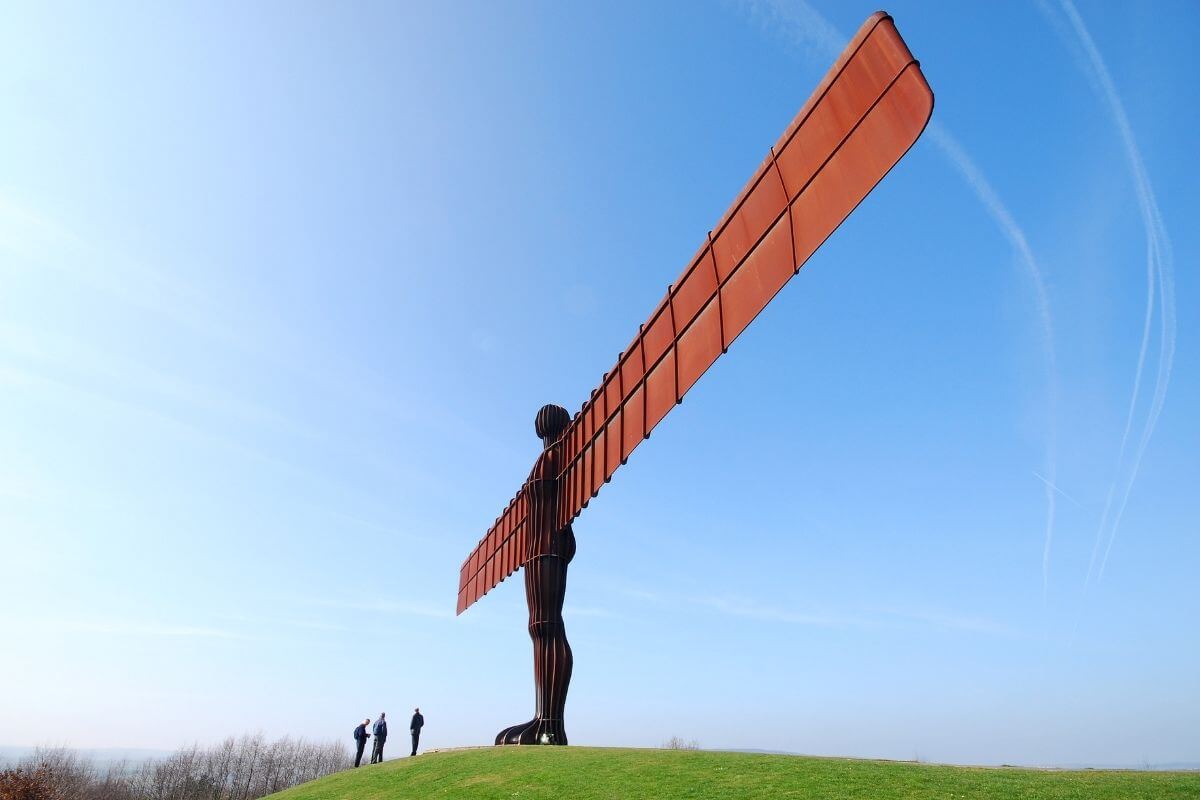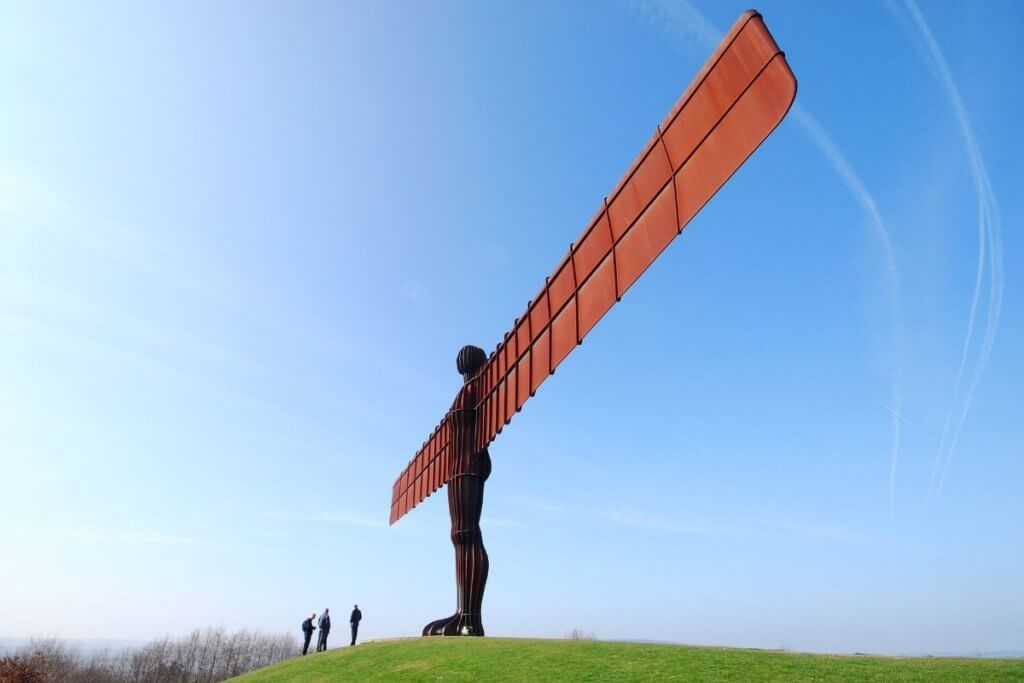 A steel sculpture with a wingspan about the size of a Boeing 747 and over 66 feet (20 m) tall, the Angel of the North is one of the most impressive landmarks in England.
It was built by Antony Gormley in 1998 on a mound overlooking an abandoned coal mine. It's considered the largest angel sculpture in existence and was England's answer to the statue of liberty. Although once controversial, the statue is now one of the most notable landmarks in England.
Explore all the 9 regions of England, with a map!
Top landmarks in England
There are lots of landmarks in England that could've made this list, but here are the top most visited according to stats. If you're looking for the iconic spots in England to visit, then make sure these are all on your list.
Have a great day out in England!
---
Quick list: England's landmarks
1. Stonehenge in Wiltshire
2. Windsor Castle in Berkshire
3. White Cliffs of Dover in Kent
4. Blackpool Tower in Blackpool
5. Roman Baths in Bath
6. St. Michael's Mount in Cornwall
7. Eden Project in Cornwall
8. The Jurassic Coast in Dorset
9. Warwick Castle in Warwickshire
10. Angel of the North, in Gateshead
---