Picking the best castles in England is like picking your favourite donuts. There are too many options, each one with their uniqueness, that it's confusing to pick just a few.
We gave it a shot though, and came up with this list of the 8 best of England's castles to visit for Halloween. All of them have their history, architectural specialties, and charm. If you want a spooky day out in October, how about visiting one of these castles in England and learning more about their spooky pasts?
Spooky Castles in England for Halloween
If you're looking for a castle in England for your spooky shenanigans this Halloween, here are some of our faves.
1. Windsor Castle in England
Let's start with the obvious choice, Windsor Castle, the royal residence of the queen for official duties. It's the oldest castle in the world that's still inhabited by a royal family. It's also the largest castle in the country, build on 13 acres.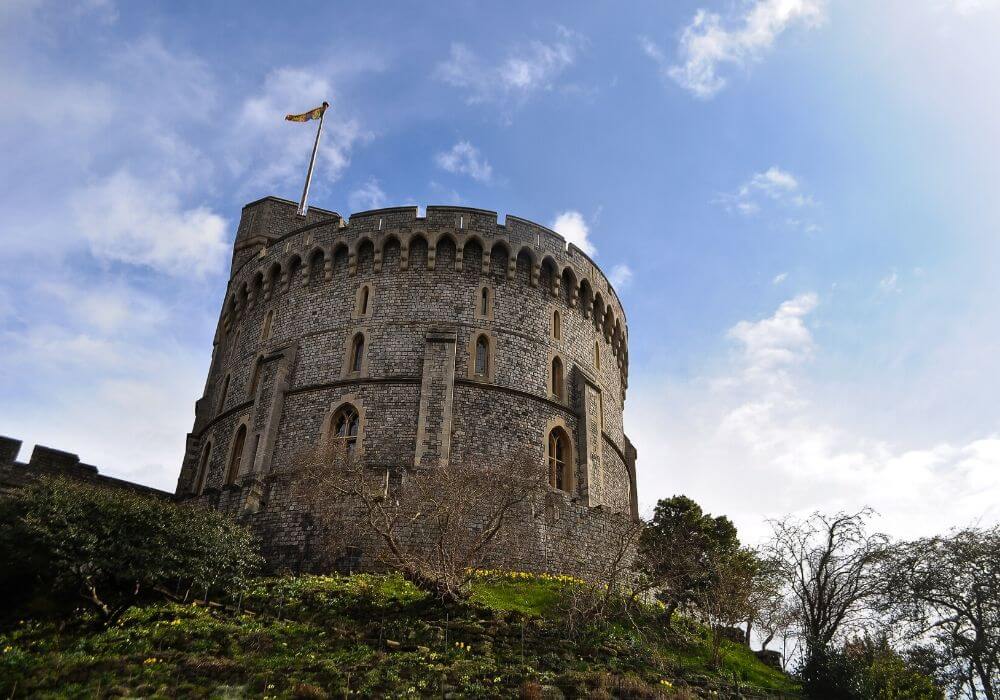 We've written an entire guide to spending a day at Windsor Castle, but in short, you can pick up an audio guide that'll show you round the many historical events that have happened here. Including the great fire.
It's said there are over 25 ghosts at Windsor Castle, and the Queen has said she and her sister have even seen one.
There's a cafe in the cellar of the castle with a unique history, and you'll be right in the heart of Windsor with all the shopping and sightseeing possibilities there.
The ticket you buy for your first entry is a one year pass for access to the property, expect to pay from £13.50 for kids, to £23.50 for adults.
2. Arundel Castle in England
William the Conquerer designed Arundel Castle, the same guy who built Windsor Castle. Or at least, ordered the build. Can't imagine he actually did it himself.
Anyway, this is one of the most popular castles in England to visit.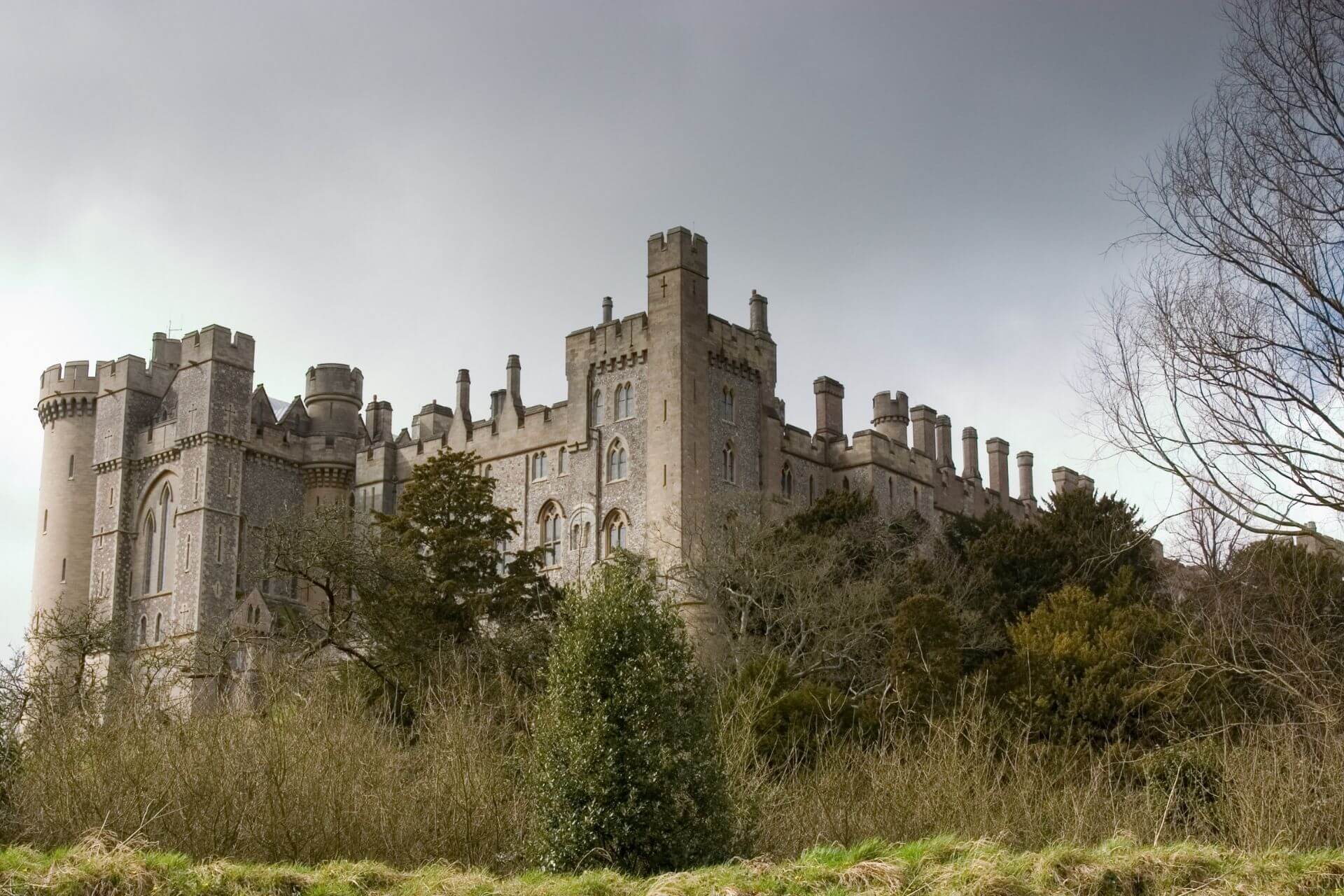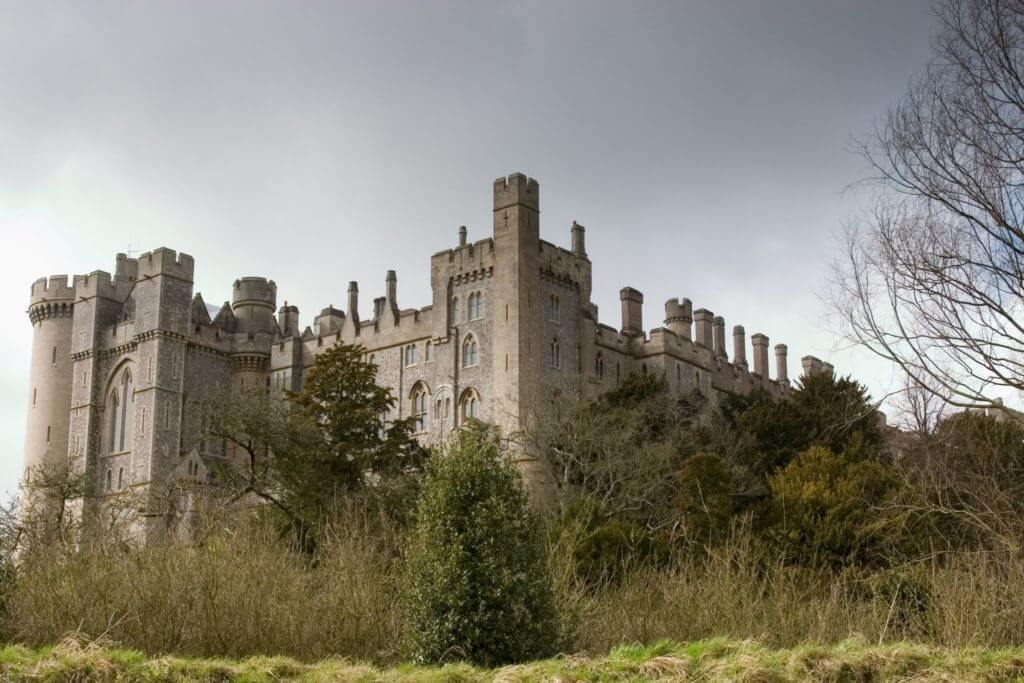 It's the perfect castle tailored for a one day visit. You can roam around the plush gardens, engage your inner history buff by looking at the archives, and get refreshments at the cafe located in the castle's servant's hall.
Everything in this castle is grand and regal, be it the dining hall or the compact yet elegant library. Some of the areas might not be accessible when in use by the Duke & Duchess of Norfolk who own this castle, so be prepared when you visit.
Also, be prepared for the fact this is one of the most haunted castles in England. According to legend there are quite a few other worldly beings here, and they're regularly spotted around. Visit this castle in England to learn of the legends of loss and love, and to hear all about the spooky sightings staff and guests have spotted while they're here.
Don't miss visiting the stunning Arundel Cathedral too.
3. Herstmonceux Castle in England
Nestled between a vast 300-acre estate that accommodates themed gardens, fields, woodland, and a lake, Herstmonceux Castle is unique in terms of layout and architecture. The East Sussex surroundings are so picturesque that you might stumble upon photos and video shoots as it's a popular place for a set here.
The red brick structure looks stunningly elegant in all weather conditions and, its surrounded by a moat and a thick cover of trees.
Herstmonceux Castle also serves as the international study centre of Queen's University, Canada, and hosts international students every year who stay and study here. The venue is also available for hire for private events.
It's well known as one of the haunted castles of England, with sightings year round.
4. Alnwick Castle in England
You might remember this one from the Harry Potter movies – and very popular as a Harry Potter themed day out in England. Located in the county of Northumberland, the castle is separated from the town by a deep ravine on one side and has the River Aln passing on the other, giving it a natural line of defence on both sides. That's the reason that this castle doesn't have a square keep.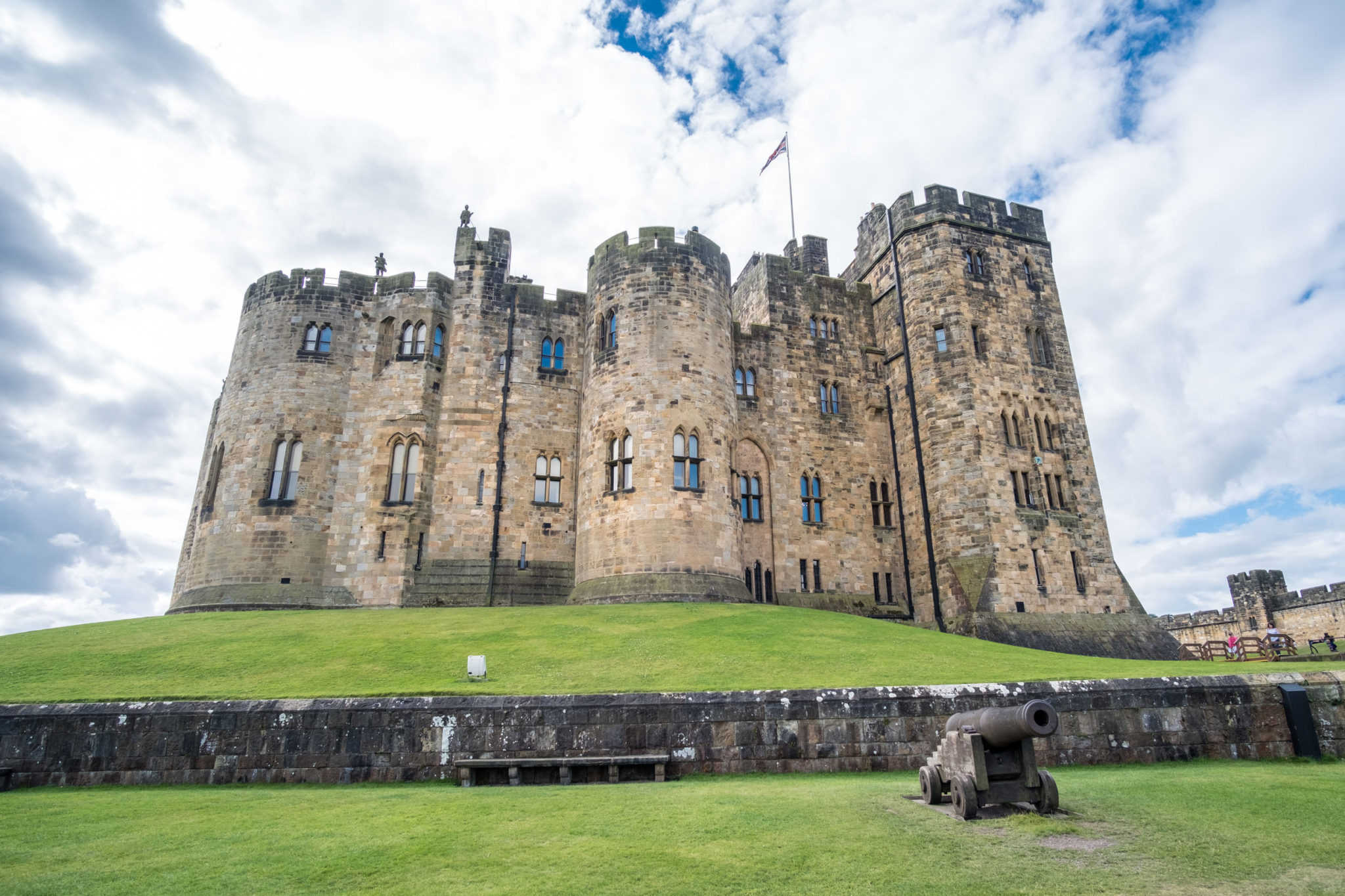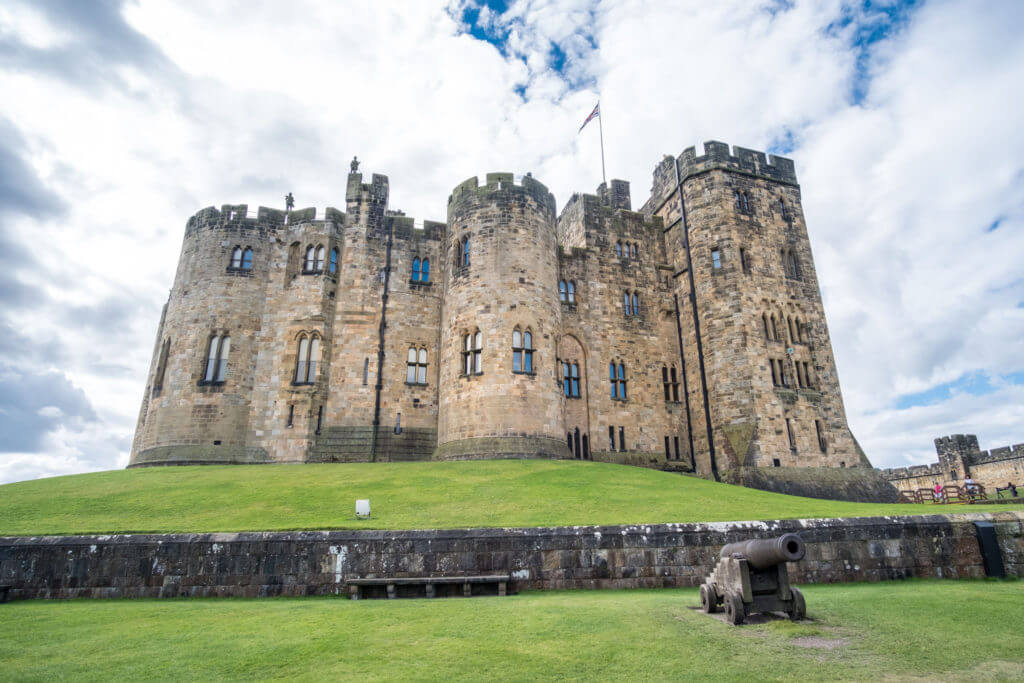 The inner courtyards are where the shooting of some of Hogwarts school scenes happened. If you look closely at the Outer Bailey Area, you'll figure that it's the place where Harry and his friends learned to fly. It is home to a lot of Harry Potter-themed events.
While it mightn't be the most haunted place in England, there have been some strange goings on over the years, namely from the Alnwick Vampire!
5. Highclere Castle in England
You'll remember this one from Downtown Abbey. Nestled between 1000 acres of parkland, the records of the estate date back to the 8th century. An Anglo-Saxon King granted the estate to bishops of Winchester, who then built a medieval palace here. Sir Robert Sawyer, the direct ancestor of the Earl of Carnarvon, bought it in 1679 and rebuilt it.
It was then called the Highclere Place House.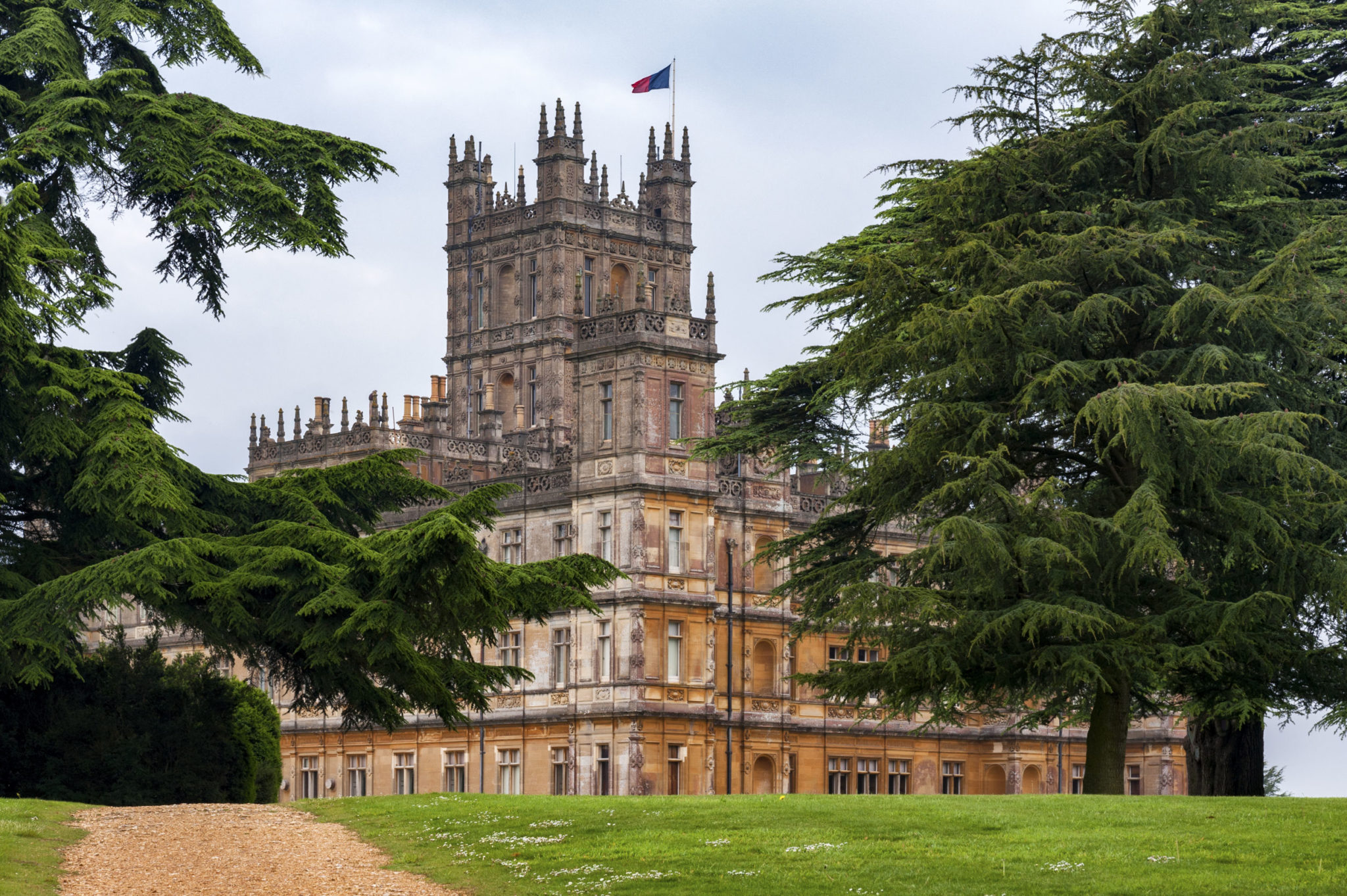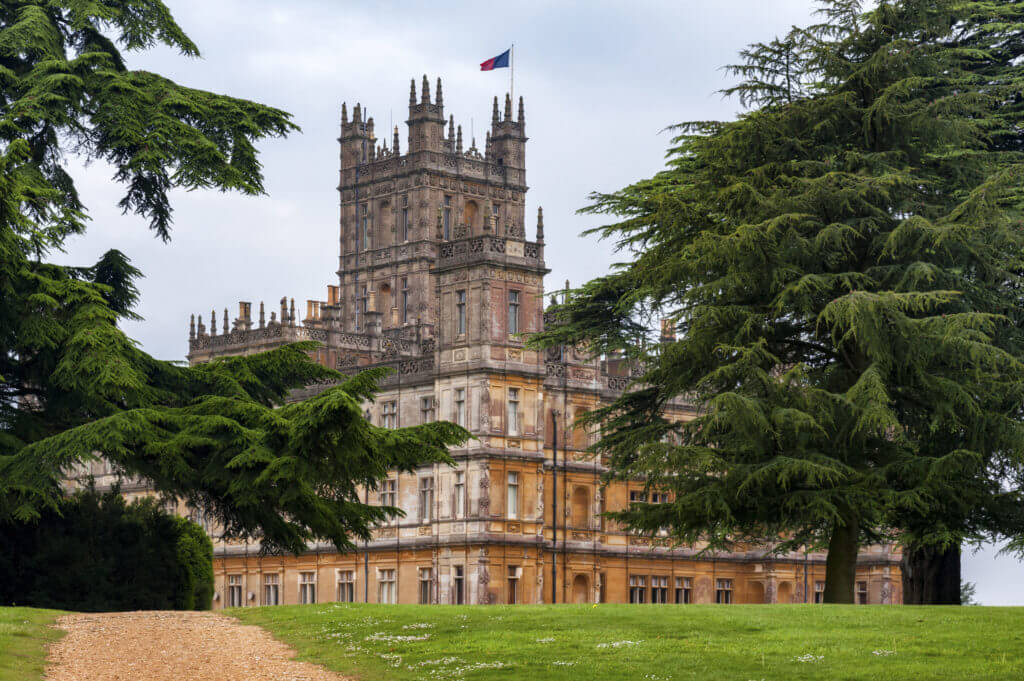 In 1842, the renowned architect, Sir Charles Barry, modified the design and turned it into the Highclere Castle. Since then it's been used as a base for wounded soldiers, a children's home in WWII, and a film set.
There, quick castles of England history for you.
Nowadays if you go and look round Highclere Castle for a day out in Hampshire , you can expect to find film set tours, afternoon tea, an Egyptian exhibition, beautiful gardens and year round special events. The castle belongs to The Earl and Countess of Carnarvon who've said Highclere Castle is haunted by a footman who had an illicit affair.
Juicy, I know.
6. Leeds Castle in England
Surrounded by 500 acres of gardens, Leeds Castle is one of England's most popular picnic and party destinations. The castle is located in Maidstone, Kent, which is kind of confusing but once you know, you know. It makes for a great Kent day out, especially combined with an afternoon trip to the seaside.
Leeds Castle was one of the shooting locations for vintage films like Kind Hearts and Coronets and The Moonraker. The architecture is the Tudor style, with twin towers at the entrance. The moat around it makes the landscape look textbook serene.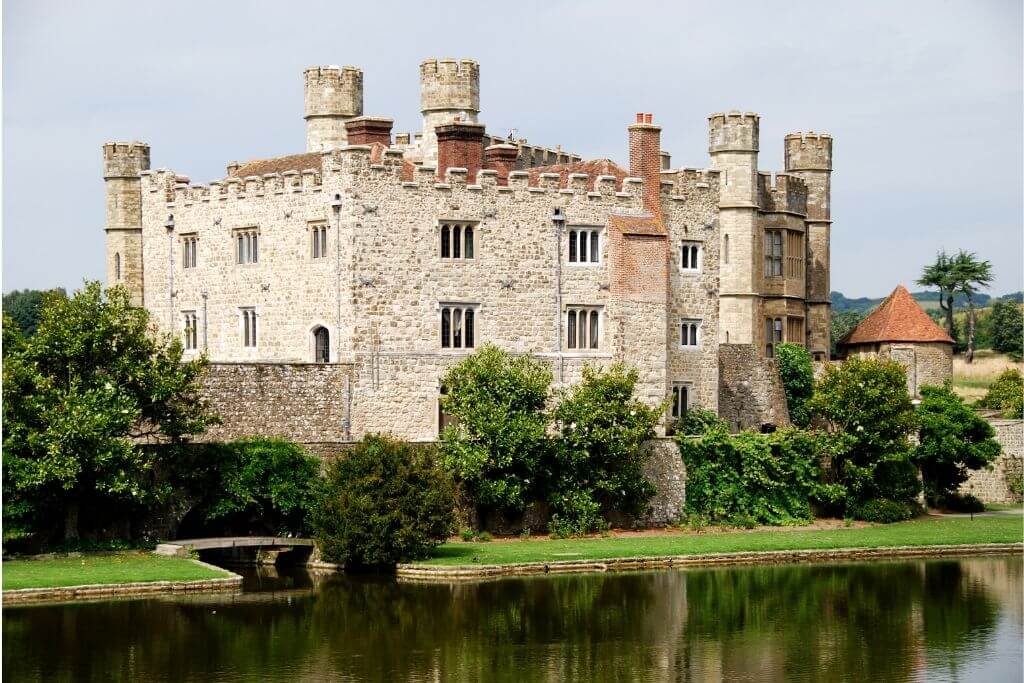 The castle has a lot to offer in terms of hospitality. There are holiday cottages at the estate. En-suite bedrooms are also there, with complimentary breakfast. People who like to stay outdoors can book tented accommodations. It's also available for weddings, parties, and formal events like meetings and conferences.
Leeds Castle is known as 'The Loveliest Castle in the World' and you can discover over 900 years of history and 500 acres of glorious grounds and gardens in one day out. Visit now and your ticket is good for 15 months!
7. Bamburgh Castle in England
We recommend this purely because of the landscape – it's paradisical. We'd even go as far as calling it the most beautiful coastal castle in England, maybe.
Bamburgh Castle is a magnificent 150ft towering structure overlooking the coast in Northumberland, it's built on 9 acres of rocky plateau. Over the years, multiple films and television projects have been filmed here at the castle. Some of the prominent ones being Macbeth (both 1971 & 2015) and Elizabeth (1998).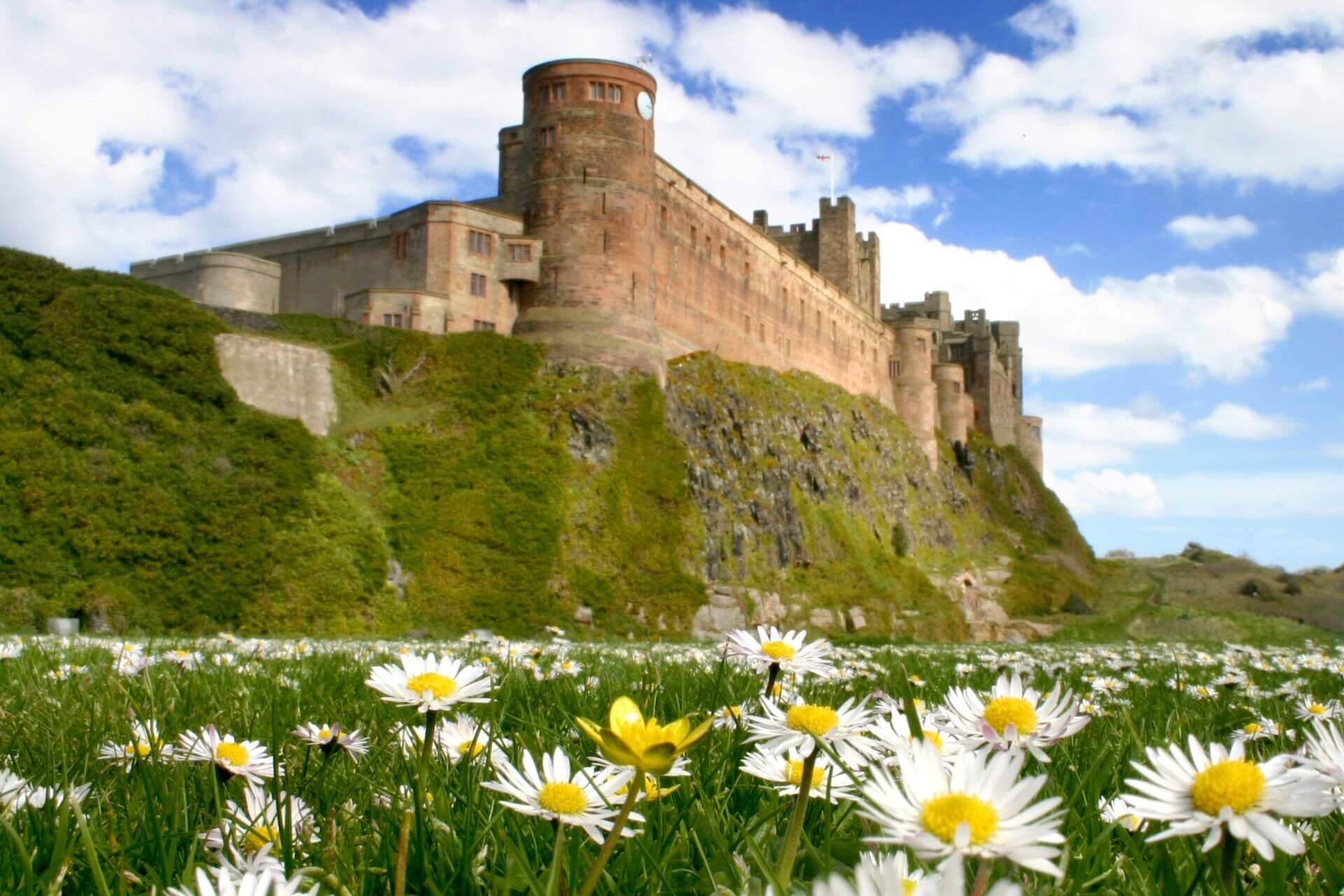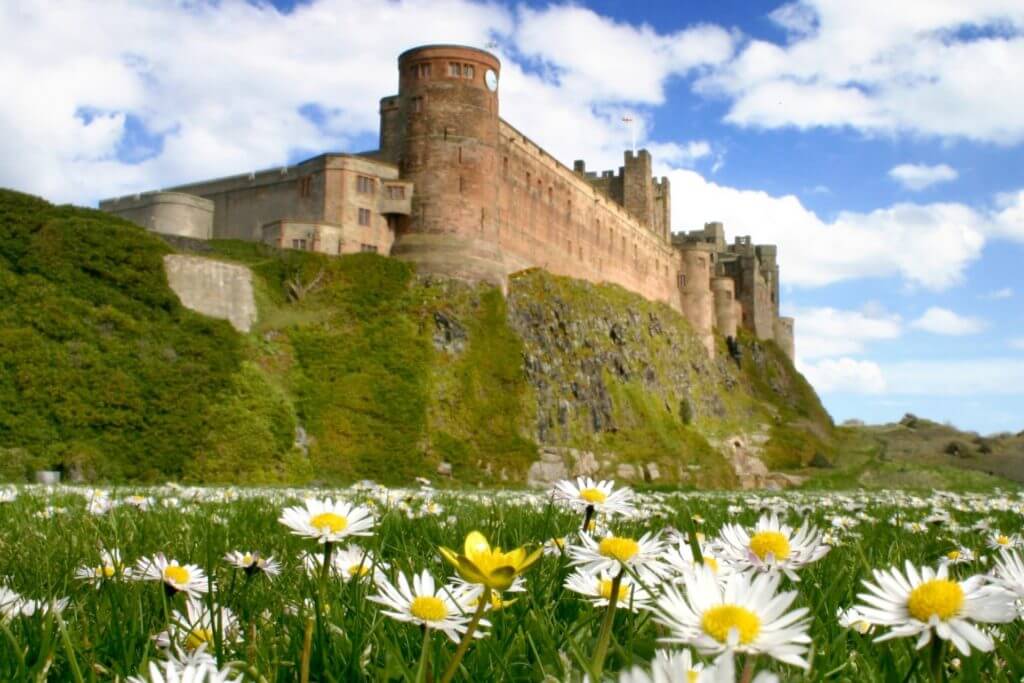 The castle is also known for its excellent air quality, as barely any industrial establishments exist close to it. If you're just looking to get out of the claustrophobic condos of the metropolises and breathe some fresh air, Bamburgh Castle is the perfect getaway. You can club it with your visit to Alnwick Castle that is quite close by.
Ticket prices are reasonable and, there's an extra fee for parking. The castle is also available to be booked for weddings are has two halls available as options with different capacities. It also gives the option to have the wedding at the beach around the castle – amazing!
Bamburgh Castle is known to be so haunted that it's appeared on the TV show 'Most Haunted'.
8. Dover Castle in England
Dover Castle used to be called the 'Key To England' due to its significance in guarding England's southeastern coastline. Some parts of it date back to the Iron Age. It also has a Roman Era lighthouse, which is one of three surviving Roman-era lighthouses in the world.
One of the most exciting attractions of the castle is The Bunker where visitors are taken through the scenarios of the castle's history during the Cold War.
There are quite a few stories of ghost sightings at Dover Castle, but the most disturbing is this one…
Castles in England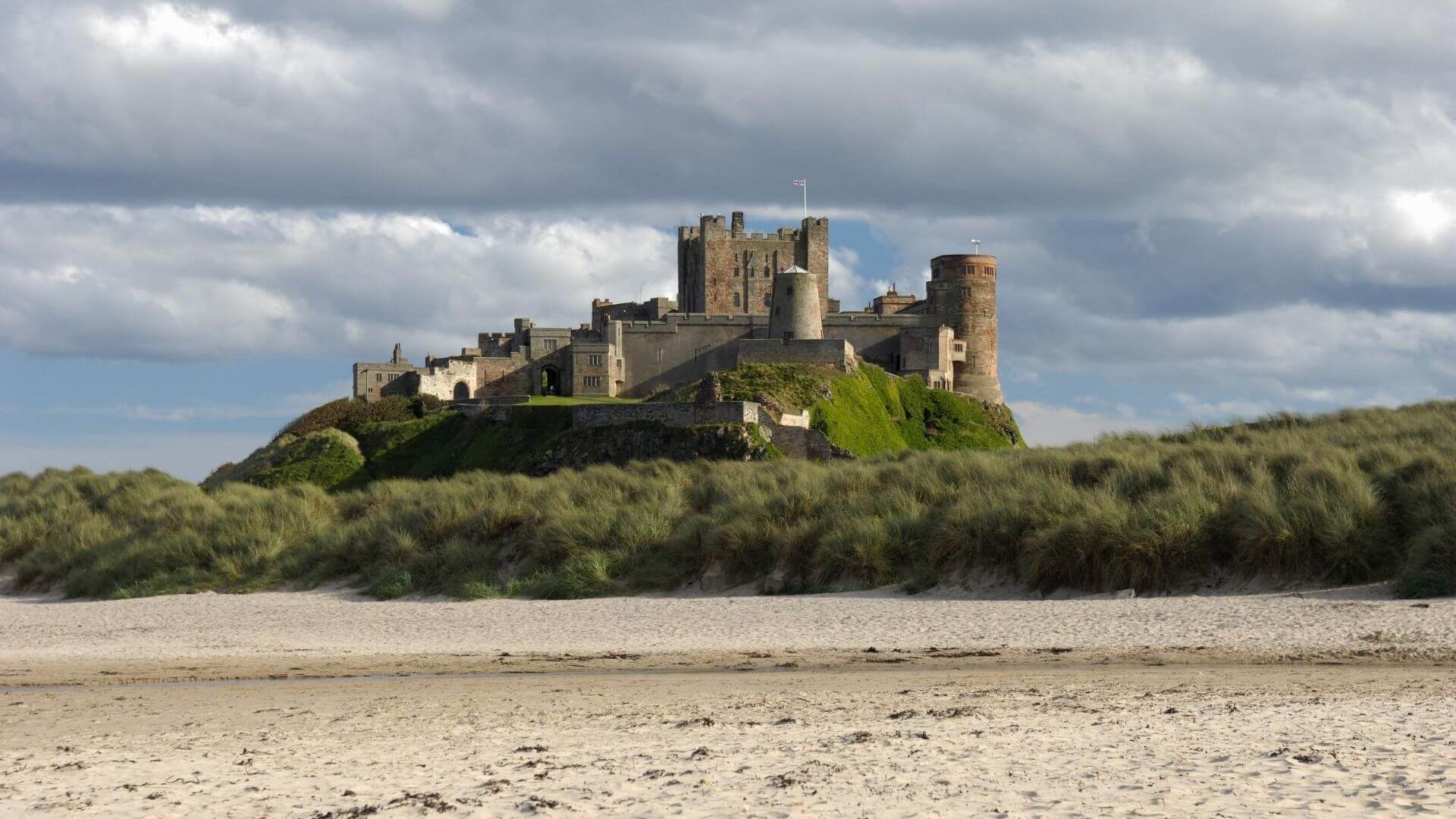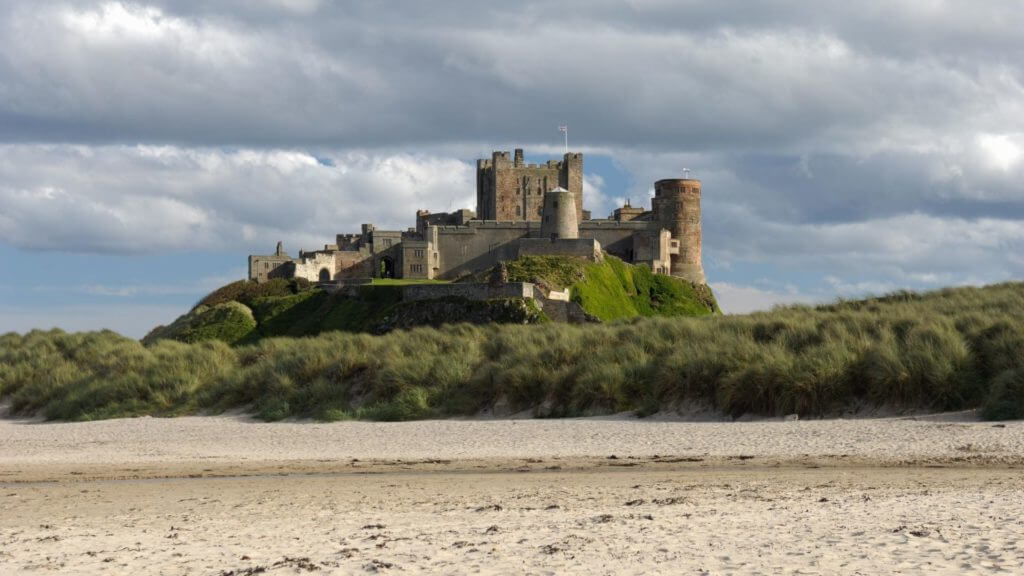 If you're looking for something spooky to do this Halloween, then visiting one of the many English castles is a great idea. Just don't be surprised if you see a ghost!
---
PIN THESE CASTLEs in ENGLAND FOR LATER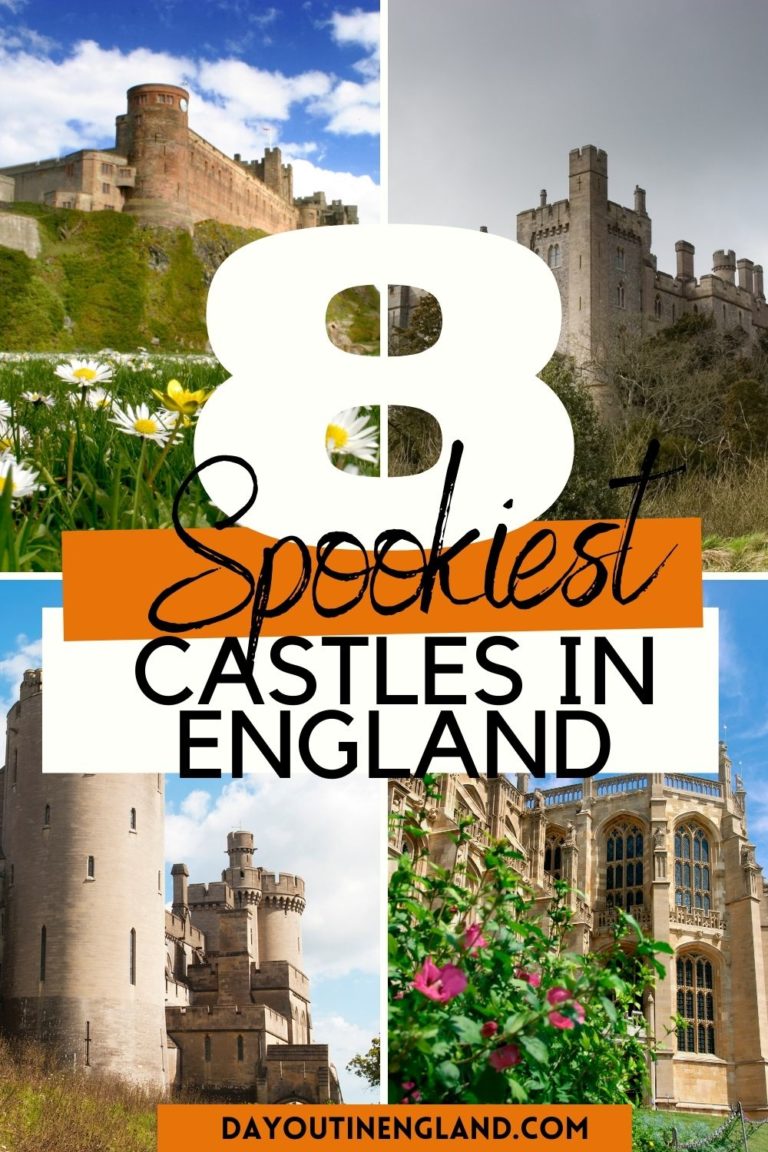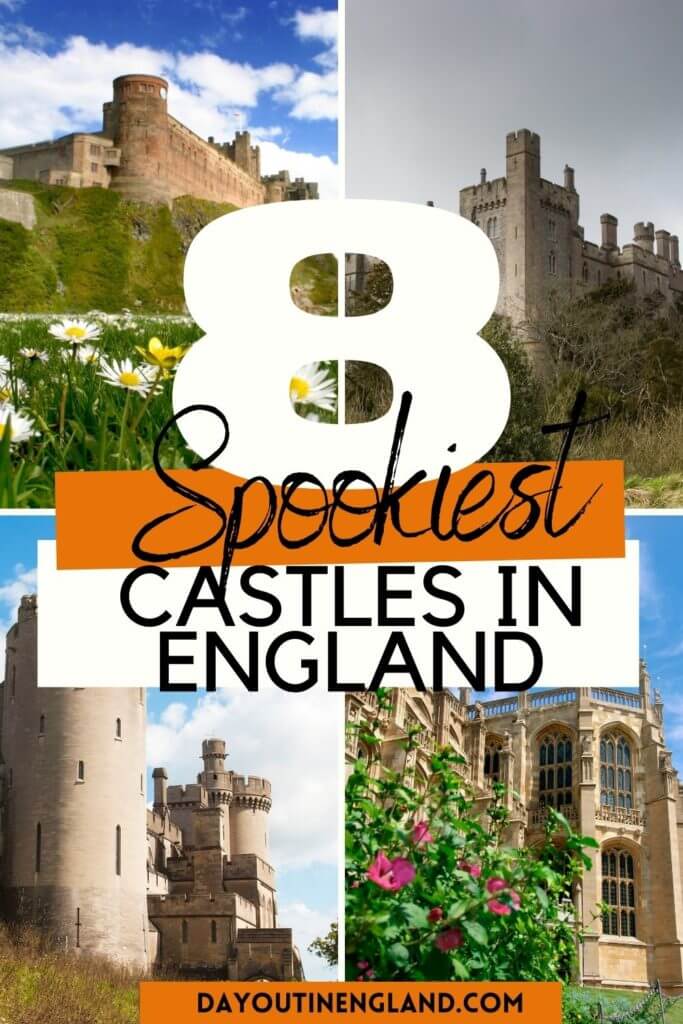 ---