With pumpkin grottos, magic masterclasses, wizardry afternoon teas, ghostly canals and spooky sleepovers, England has plenty of days out for Halloween to enjoy this year. All complete with tricks and treats guaranteed to give us a fright during the night (and day)!
We've got Halloween days out for kids here, and a list for adults at the end too.
So, here's a roundup of ghoulish goings-on across the country from VisitEngland. All events going ahead at the time of publishing, but prebook and double check before you leave the house!
Check out Visit England's new campaign to inspire us to Escape the Everyday at www.visitengland.com/escape.
Days Out for Halloween in 2020
Have a look through these Halloween events for 2020 and decide where you're going to spend the spookiest night of the year. A bit of dress up is always fun, too!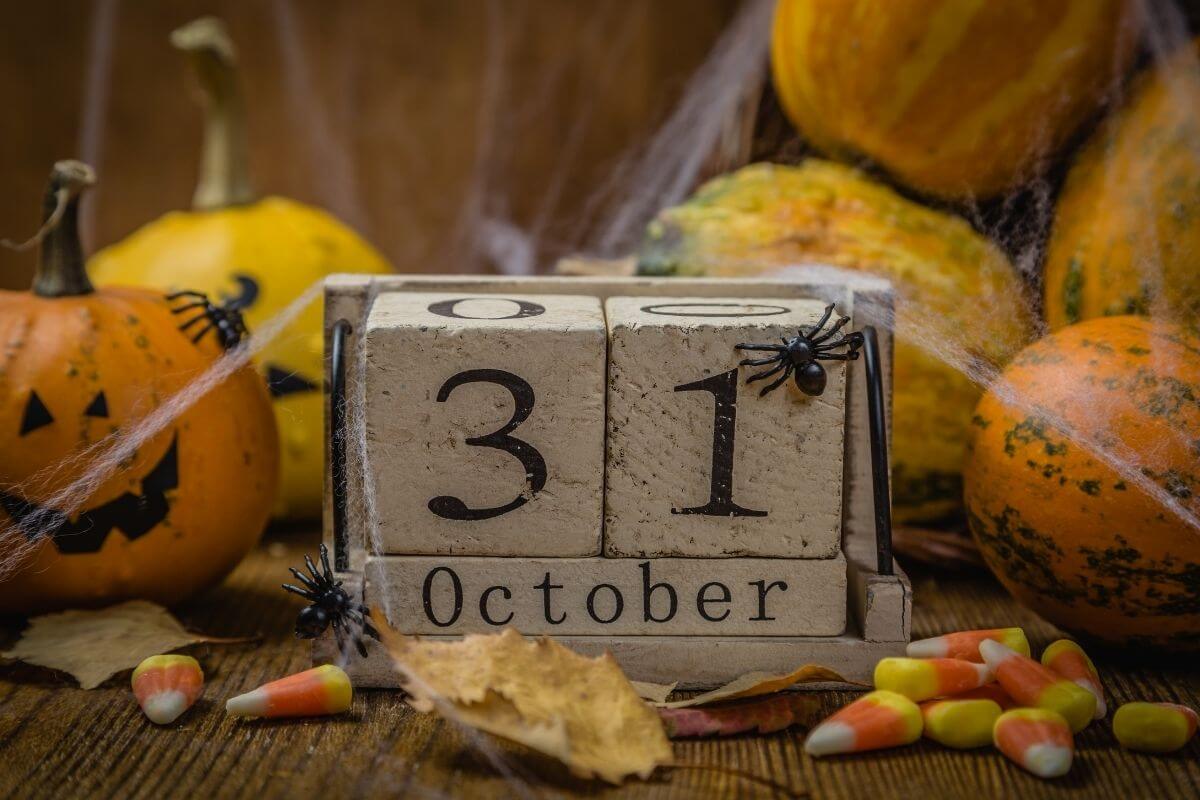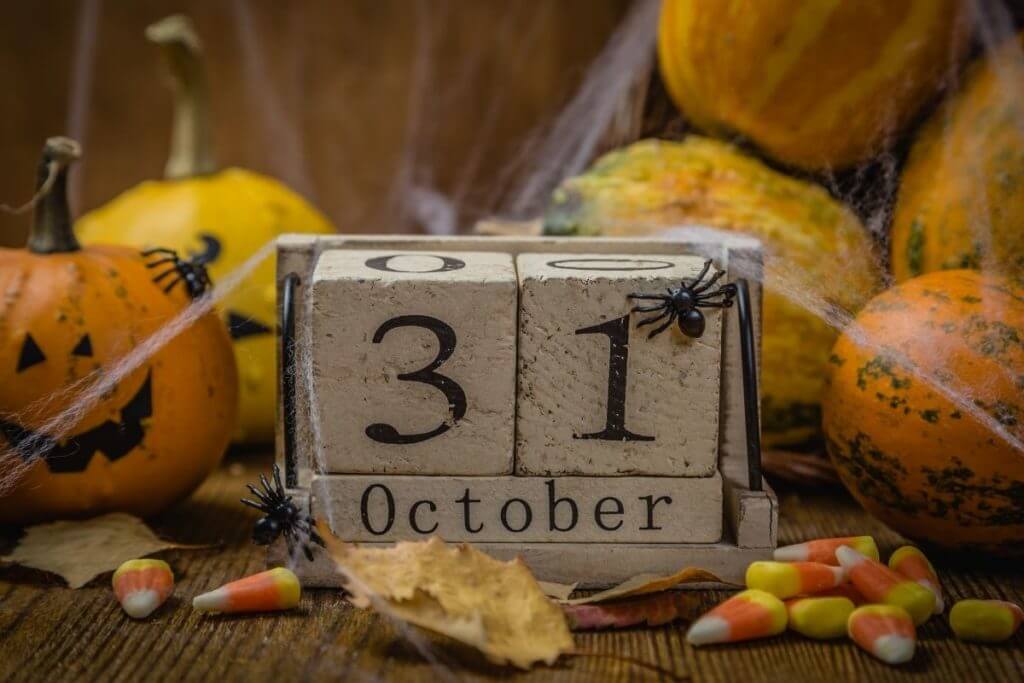 Halloween days out for all the family...
1. Hogweeds' School of Magic, Shropshire
Calling all young witches and wizards. Join Hogweeds' School of Magic for a Halloween day out, taking classes in divination, herbology and care of magical creatures. Have your training wand pick you and let the magic begin.
October 26 – 30
Price £4 per child (4-11)
---
2. Cadbury World's Halloween Spectacular, Birmingham
Enjoy live entertainment at Freddo's brand new Halloween Spooktacular; enter the famous frog's Haunted Mansion and help him uncover the mystery ghost with plenty of spooks, games and a lot of fun!
Don your creepiest costume and get into the spooky spirit as you explore Cadbury World's self-guided tour for a Halloween day out – known as one of the best days out in Birmingham. Catch the Scream Factor show or start the chocolatey fun early as the Cadbury characters serve up a breakfast experience you won't forget. Pre-booking essential.
October 20 – November 4
From £18 (adult), £13.25 (4-15 year olds)
---
3. Spooktacular Surprises by day or night at Warwick Castle, Midlands
Head to Warwick Castle for glee, ghouls, and ghastly surprises as it transforms into The Haunted Castle.
Be Spooked! by day at Warwick Castle's new haunted house walk-through with a trick or treat in every room. Find creepy characters around every corner, and watch wicked witches on Dead Centre Stage as the Castle is brimming with spooky tales and scary fun for all the family. As darkness falls the Castle After Dark begins.
Savour the spirit of Halloween days out with a shocking scare maze and frightfully good evening entertainment including fire-breathers, live music and street food and drink. For those looking for the ultimate fright factor spend the 'knight' at the 'Fright's Village' for a dreadfully good unique sleepover among whispering trees in the Castle grounds with spooktacular bedtime ghost stories before settling down (if you can!) for a night in the medieval-themed Woodland.
October 24 – November 1
Haunted Castle experience (daytime) from £20 per person.
The Castle After Dark experience from £19 per person – when booked online.
Overnight stay from £111 per person per night (including admission to The Haunted Castle).
More great days out in the West Midlands here, and Warwick Castle is one of the best castles in England for a spooky night, whatever the date!
---
4. Wickedly delicious wizardry tea's and overnight, London
Georgian House Hotel, Pimlico will serve up a Wizard Afternoon Tea in the hotel's atmospheric Pimlico Pantry with a mystical feast of goodies including eye of newt scones, lemon cursed tart and head-popping chocolate lollipops complemented with Wizard's Mocktails of frozen crystals, druid's water and ancient red fairy dust.
Once you've filled your wizard boots, you can stay in one of Georgian House Hotel's Enchanted Chambers, concealed on its lower ground floor and reached via a portrait-filled passageway bathed in candlelight. The perfect stay for aspiring little wizards and witches, complete with stained glass windows, stone arches, cauldrons, velvet-clad four-poster beds and wood burning stoves.
Wizard Afternoon Teas available Fridays, Saturdays and Sundays until the end of December. Makes for a great experience on a day out in London.
From £49 (for two including bottomless bubbles).
Guests booking a Wizard Afternoon Tea can enjoy a stay in an Enchanted Chamber for just £150 per night including breakfast until the end of December.
---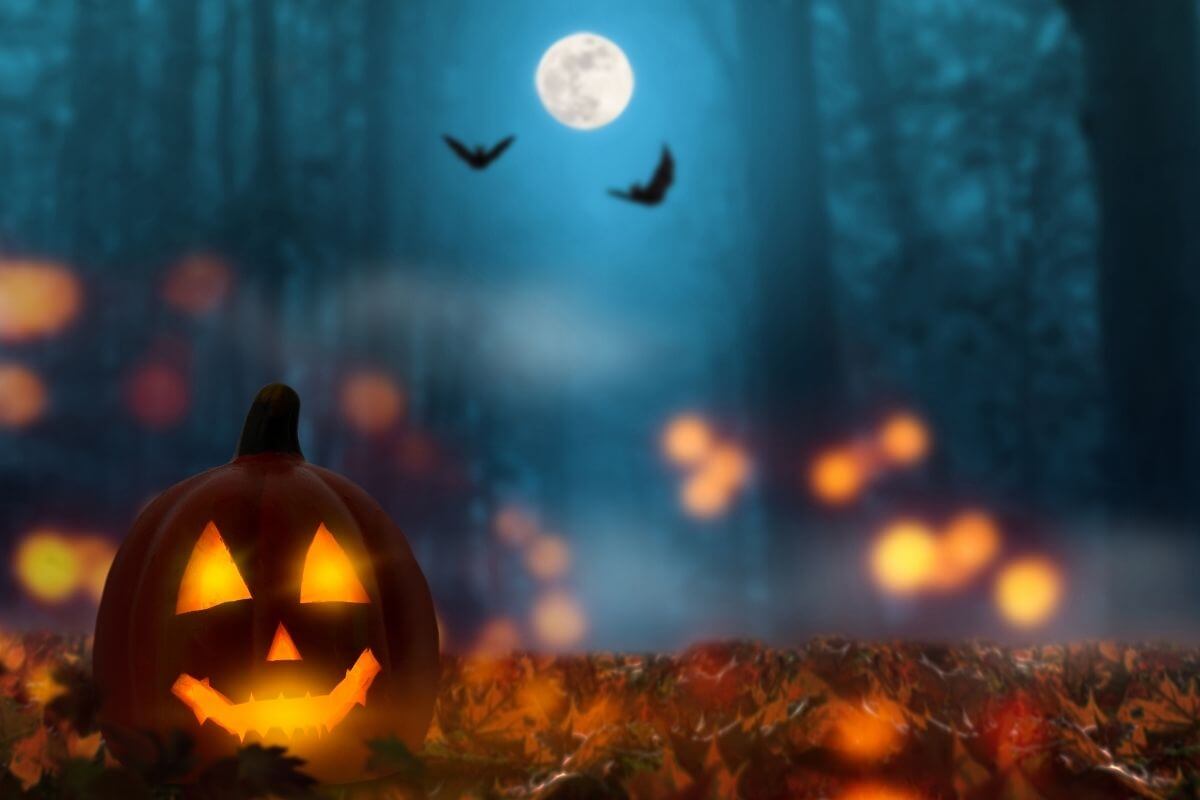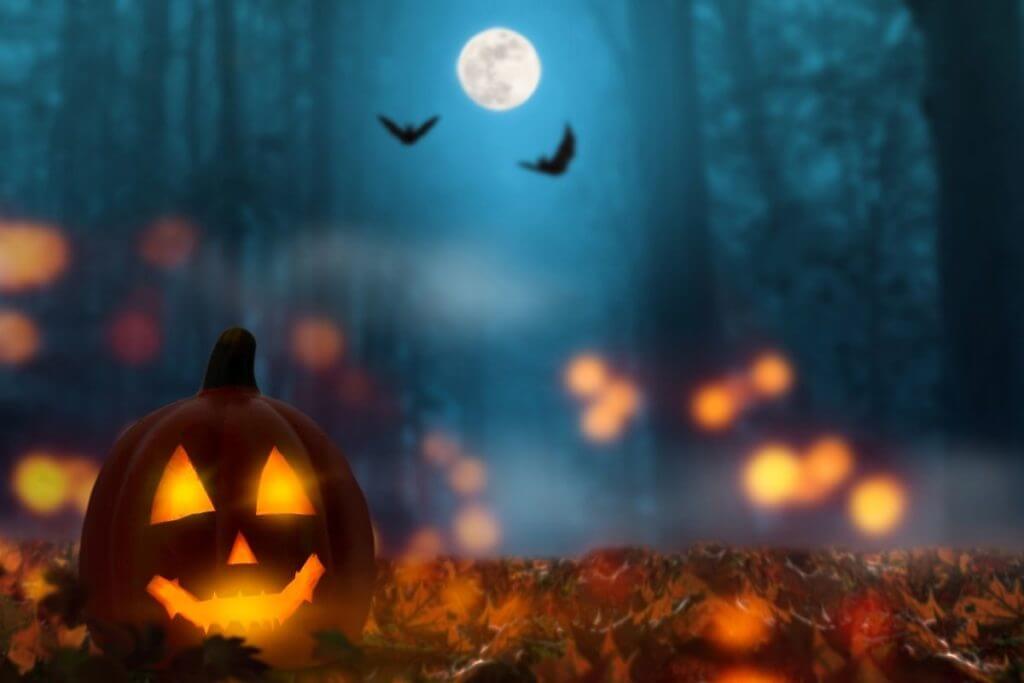 5. Halloween Trails at Burghley House, Lincolnshire
Family fun will be on offer as one of England's greatest Elizabethan houses stages its annual Halloween Trail this October half term.
Set amidst the splendour of the Sculpture Garden at Lincolnshire's Burghley House, visitors young and old can get into the Halloween spirit by dressing up in their scariest costumes to tread through the autumn leaves and find the hidden ghosts on a Halloween day out.
Must be pre-booked.
---
6. Eastnor Castle Halloween Trail, Herefordshire
Eastnor Castle lies at the foot of the Malvern Hills and is surrounded by a beautiful deer park and lake and perfect for autumn walks. For something spookier there is a special event for half term and Halloween – someone has stolen Gaynor the Ghost's Halloween Sweets and visitors are invited to help her find out who stole them by following the clues around the grounds.
There is a sweet treat for everyone who takes part in this great Halloween day out in Herefordshire!  
Price from £3.50 (adults 16 and over), £5.00 Children (3-15 years)
Grounds only (the castle will be closed for this event)
October 25 – November 1
---
7. Pumpkin Grotto at Groombridge Place, Tunbridge Wells
The secret garden at the Pumpkin Grotto with its gentle stream and wooden bridge will be transformed into a magical pumpkin grotto. See if you can spot all the hidden pumpkins and if you come in fancy dress, there may be something special waiting for every ghoul, ghost, phantom and skeleton!
Afterwards discover Crusoe's World with its wooden rope bridge, giant wooden ship, rope swings and zip wire or walk along the canal, through the forest and you might catch a glimpse of the resident herd of fallow deer. A great Halloween day out for all the family.
October – 1 November.
From family (one under 12) £25; adults £8.95; children £6.95.
---
8. Pumpkin Festival & Enchanted Pumpkin Show, Lincoln
Visit Rand Farm Park for a brand-new Enchanted Pumpkin Show with Mona and Maud, their resident friendly witches. Plus, each child gets a free pumpkin to carve at the farm and take home.
October 23 – November 1
From £6.50 – £11.95 per person. Family tickets available.
---
9. Where's Wally? Spooky Museum Search, England wide
Join the nationwide search for Where's Wally? taking place in over 75 museums across the country. Organised by Walker Books and Kids in Museums, to celebrate the release of the new book, Where's Wally? Spooky Spotlight Search.
Search for mini Wally standees hidden around venues, spell out a spooky phrase with letters hidden alongside Wally and receive a special prize on completion of the search.
From October 9 – November 1
Prices vary by venue
---
10. Go Upside Down this Halloween, Brighton, Bristol, Manchester and Lakeside
The country's only topsy-turvy attraction Go Upside Down, will be creaking open its doors across the country to a frightful haunted house experience. Creepy crawlies and skeletons await as you explore the two-storey houses.
All is definitely not as it seems inside; are the stairs travelling up or down? And what's hidden behind the doors and corners?
October 19 – 1 November 2020
From £3.50 per person (children under 3 go free)
---
11. Wands & Wizard Exploration experience, West End London
The magical creators of The Cauldron will launch a family-friendly retail, educational, and contactless experience using the power of a magic wand. With three sections across five floors showcasing how fantasy can be made real with science, technology, and design.
The Wizard Exploratorium is a magic wand-interactive science museum and Magic Wand Experience will give you the chance to build-your-own magic wand on your day out for Halloween!
Retail shop open from September 25.
Magic Wand Experience from October 5
Price from £19.99 (adults), students £10.00, free for children under 12 (General entry to the Wizard Exploratorium).
£49.99 per person for the Magic Wand Experience
---
12. Spooky Trail with Creepy Clues at Goodrich Castle, Herefordshire
Gather your little monsters and book tickets for a ghoulishly good day out at Goodrich Castle. Follow the trail to solve creepy clues and gather round to listen to spooky stories. Don't forget to dress up as each day there will be a competition for the most frightening fancy dress on this Halloween day out.
Price from £9.90 (adults), £6 (5- 17-years)
October 24 – November 1
13. Canal boats along England's spookiest waterways
Britain's 200-year old canal network provides the perfect backdrop for a haunting Halloween, with spooky tunnels, misty towpaths, bats, toads, spiders and plenty of ghosts. Hear the shrieking boggart on Trent and Mersey Canal or head to the Shropshire Union Canal, said to be Britain's most haunted canal with five ghosts along its length, including the terrifying 'Monkey Man' at Bridge 39 near Norbury.
This hideous black, shaggy coated being is believed to be the ghost of a boatman drowned there in the 19th century.
Prices for boats for up to four people at Drifters over Halloween start at £535.00 (three or four nights), day boat prices start at £99 per day.
---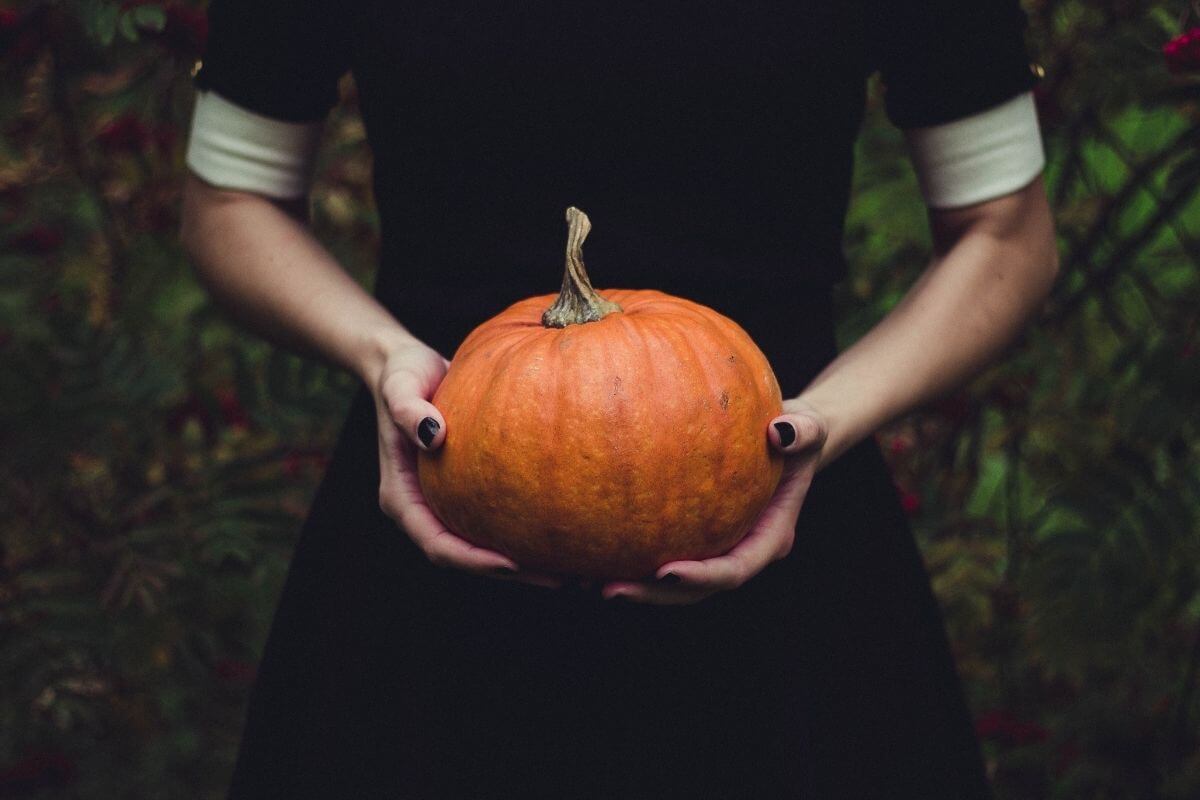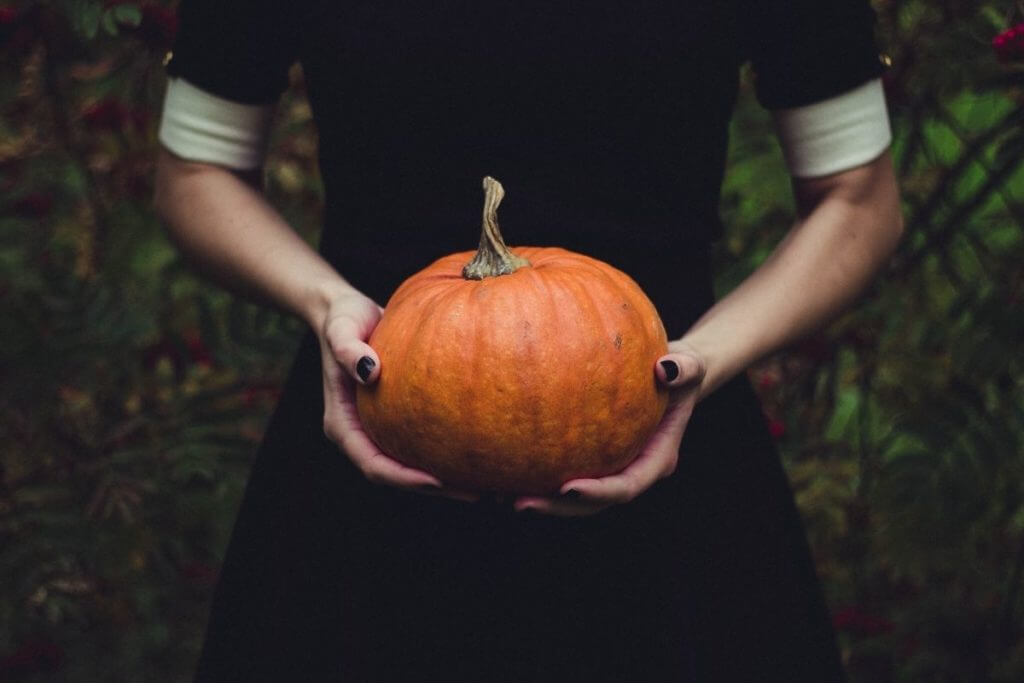 14. Halloween Glow Throw Axe Weekender, Lincoln
Join Axed Lincoln at their Halloween Glow Throw Weekender for all the axe chucking, steel sinking, cold, hard, fun you know BUT with UV glow in the dark axes and targets!
From £100.00 per lane
October 30 – 31
---
15. Sex Drugs and Sausage Rolls Tour with Lantern Ghost Tours, London
Visit London's naughtiest pubs and hear all about the capital's most grisly history with this Sex Drugs and Sausage Rolls Tour. There's also a London Bridge Ghost Tour, visiting the world's oldest operating theatre and the ghosts that linger in England's oldest prison.
---
16. Lincoln Ghost Walk , Lincoln
Take a chilling stroll along the streets of Lincoln for one of the best days out for Halloween. You can experience the ghostly hauntings and discover Lincoln's supernatural past first-hand. Led by experienced story telling guides, the tour passes many places of interest and attractions along the way, showing Lincoln in a spooky light.
Dates: Each Wednesday, Thursday, Friday and Saturday October 2 – October 31
Price: £6 adults and children 12+. £4 (Children under 12)
---
17. Ghost tour of Whitby Abbey, Yorkshire
Join storytellers at Whitby Abbey as they guide you on a bone-chilling journey through the past. With tales of ghosts, supernatural sightings and horrors from history, this is not a night for the faint-hearted. Don't forget to bring a torch – things are going to get dark…
October 28 – 31 October
Suitable for 16+
From £16.00 (non-member)
---
Know Before You Go
Before you travel to your days out for Halloween check out www.visitengland.com/knowbeforeyougo for the latest guidance and top tips to help you plan responsibly and respect, protect and enjoy England when out and about. Always book in advance, and I'd strongly recommend you check the event is still running before you leave the house.