Looking for quotes about England? Well, I've scoured the internet and the archives and found the best England quotes to inspire your visit.
These famous quotes about England reveal just a few of the reasons why England is one of the best places to travel to and around. If you're lucky enough to come from here, like me, then I'm sure you'll be nodding along as you read the England quotes.
And if you're planning on visiting sometime soon, then let these quotes about England be a lesson to you. You're going to love it here!
Ready for a little insight into what makes our little island of England so blummin wonderful?
Famous Quotes About England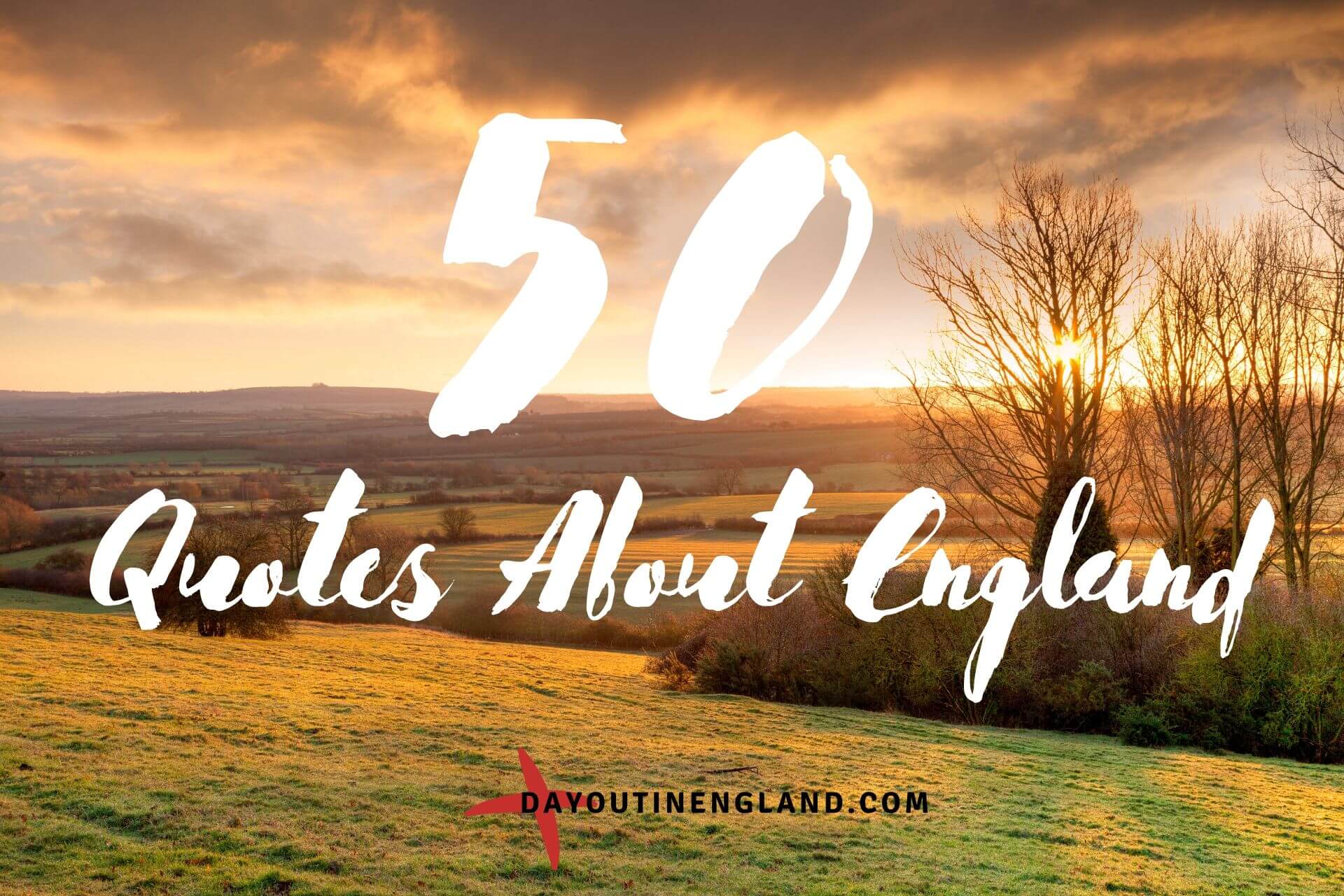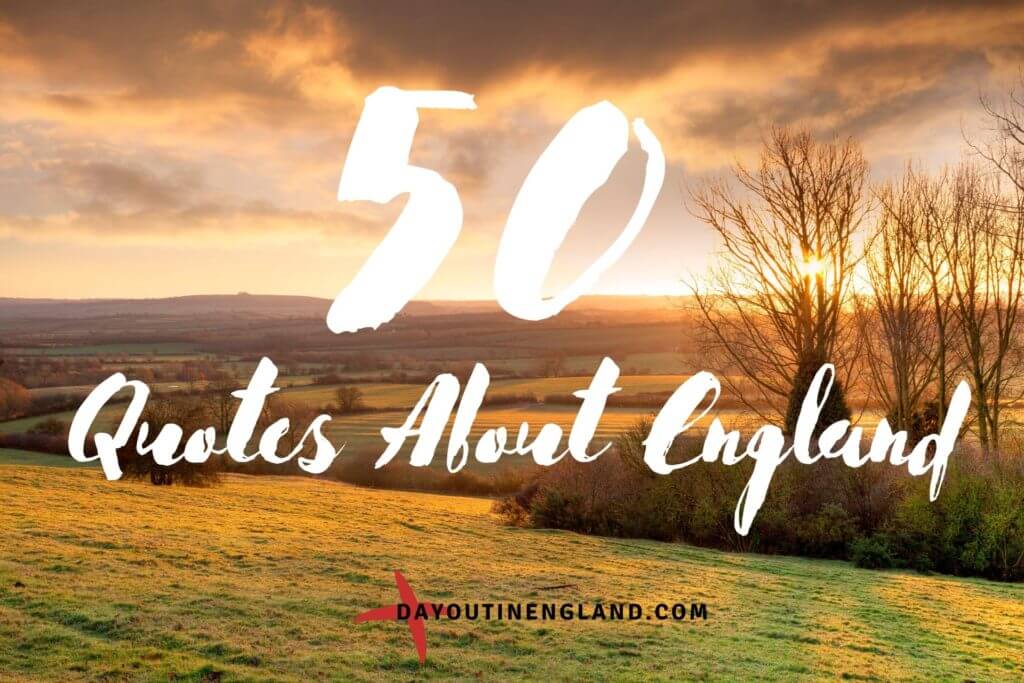 ---
1. "I think London's sexy because it's so full of eccentrics."

– Rachel Weisz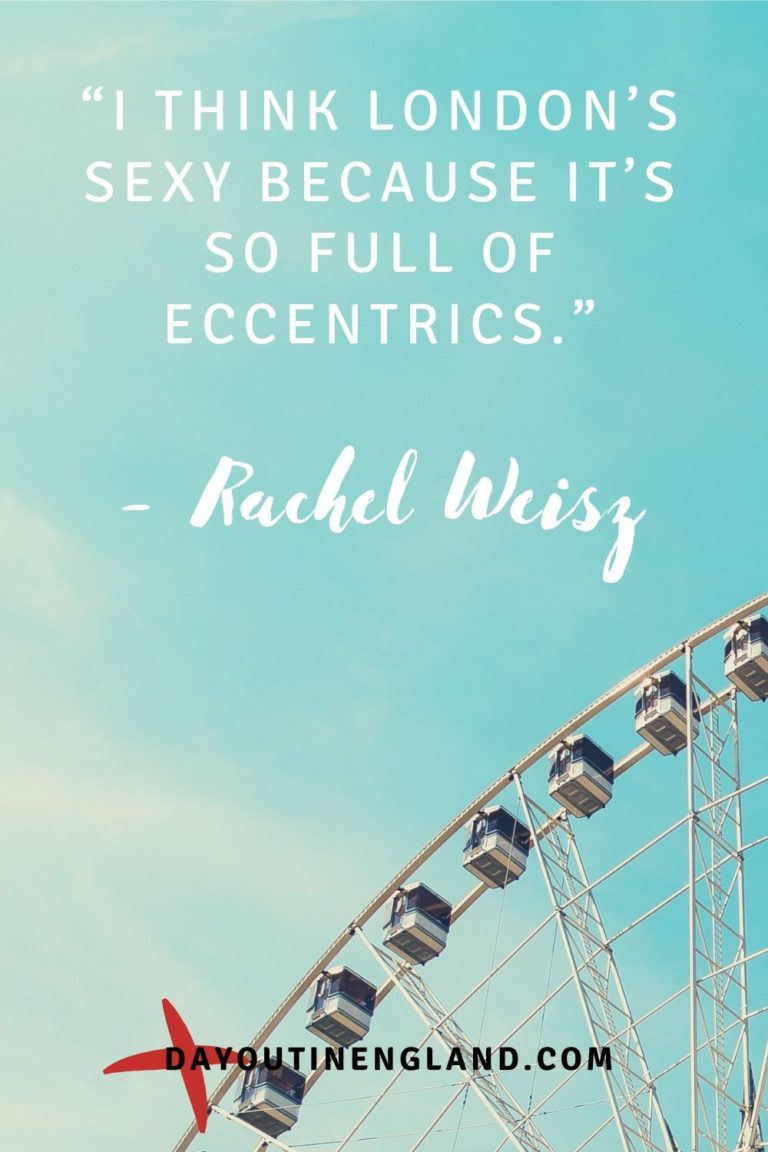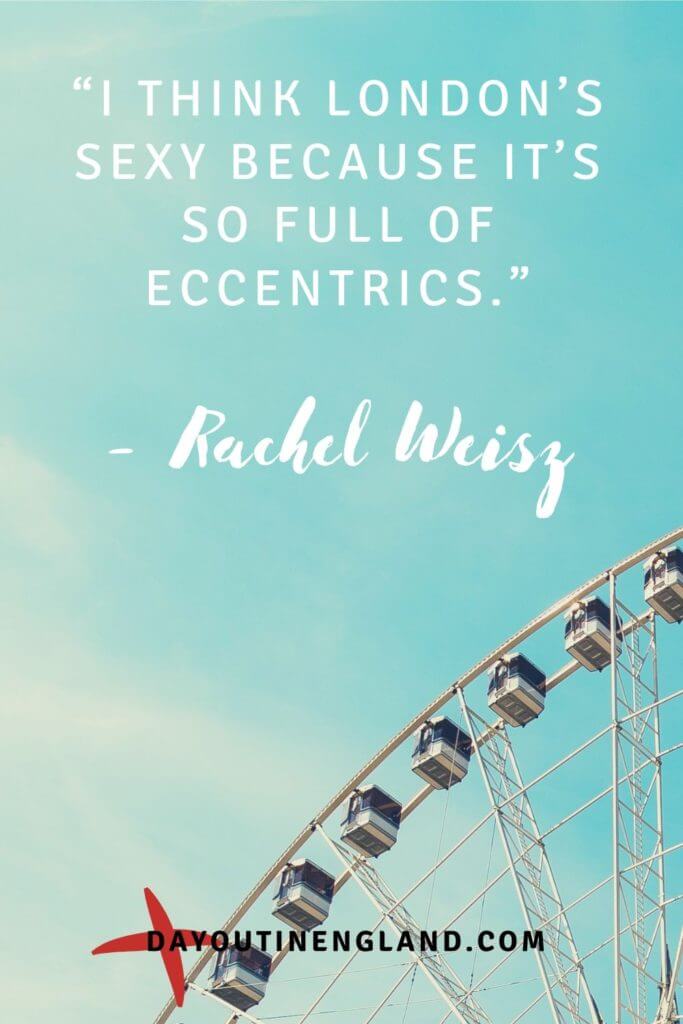 ---
2. "Heaven take thy soul, and England keep my bones!"

– William Shakespeare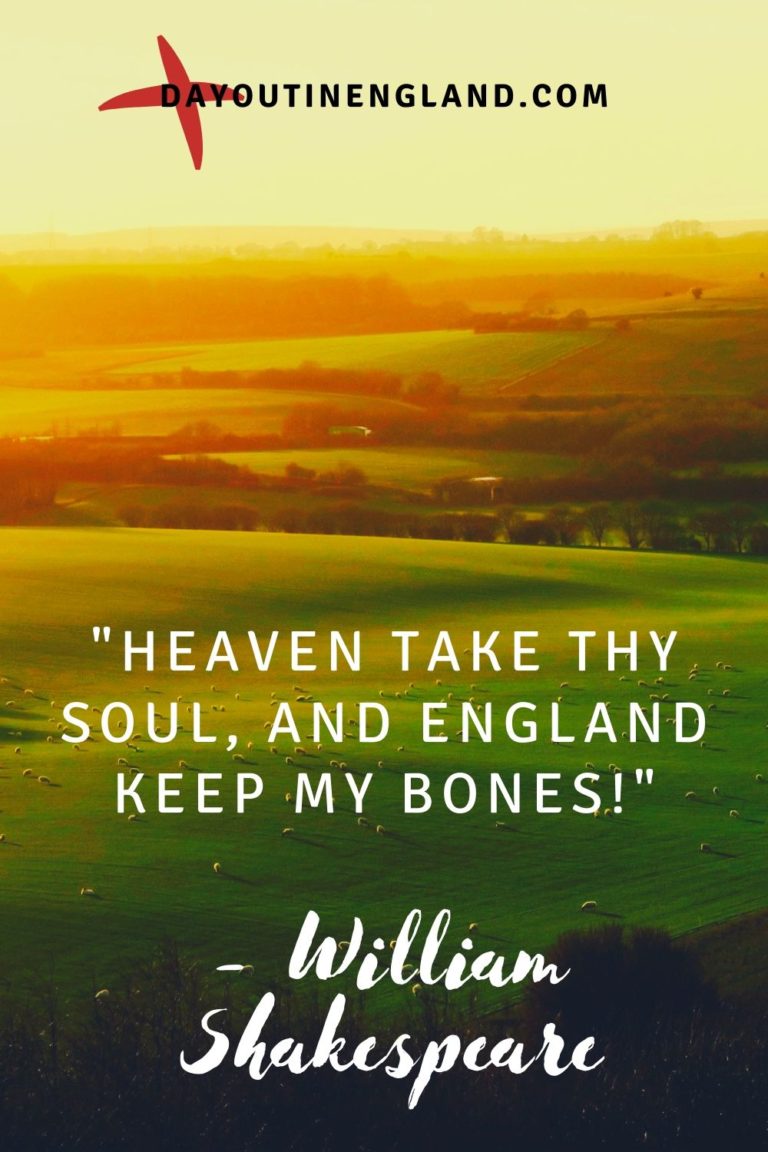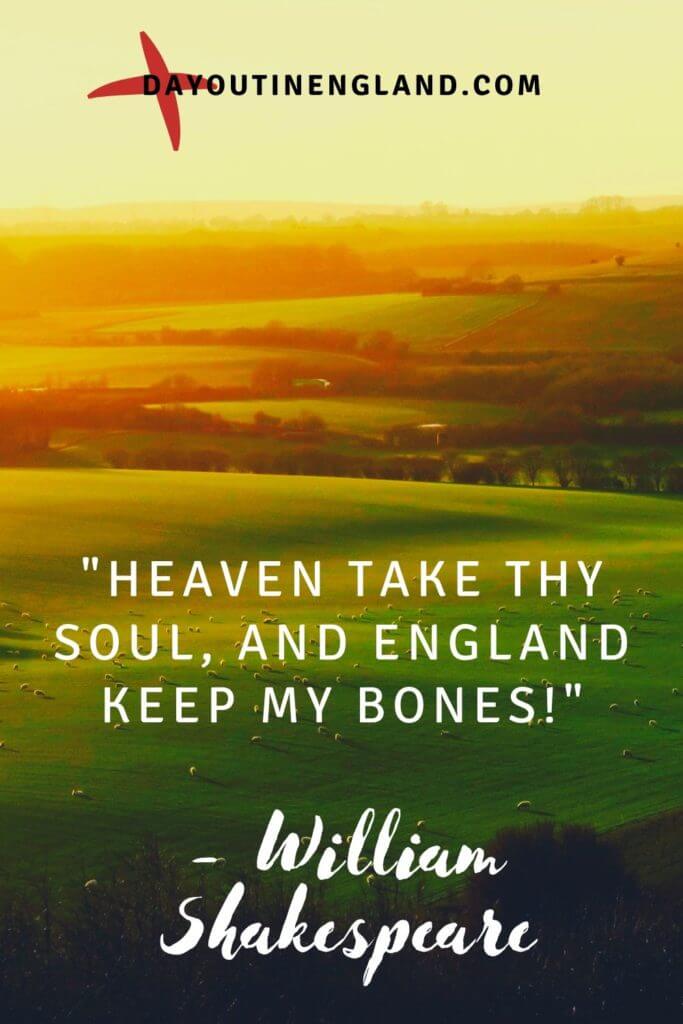 ---
3. "If I should die, think only this of me:

That there's some corner of a foreign field

That is forever England."

– Rupert Brooke, The Soldier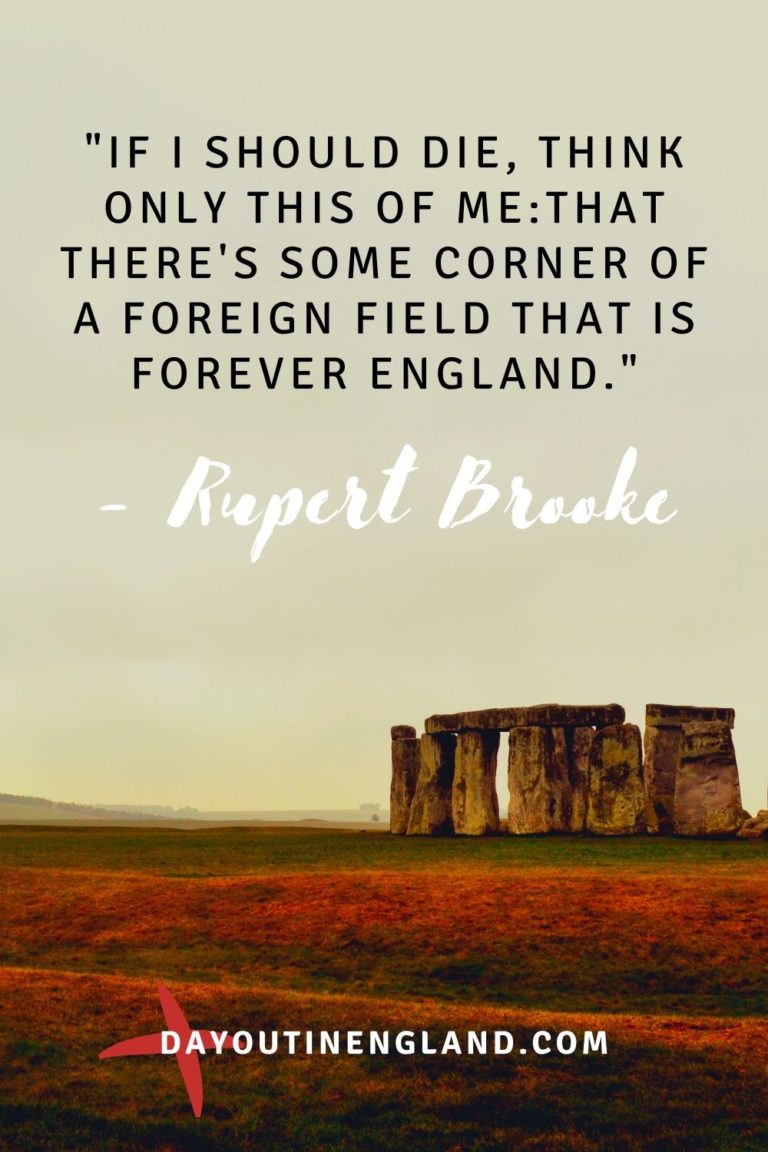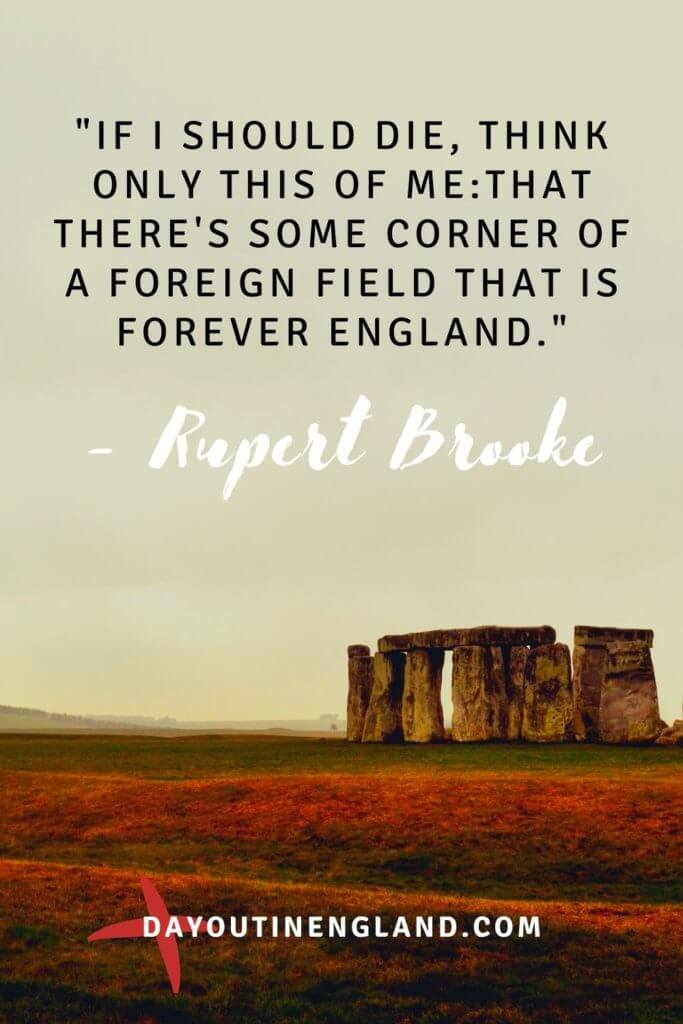 ---
4. "Your accents, seriously, be grateful for your accents."

– Billie Eilish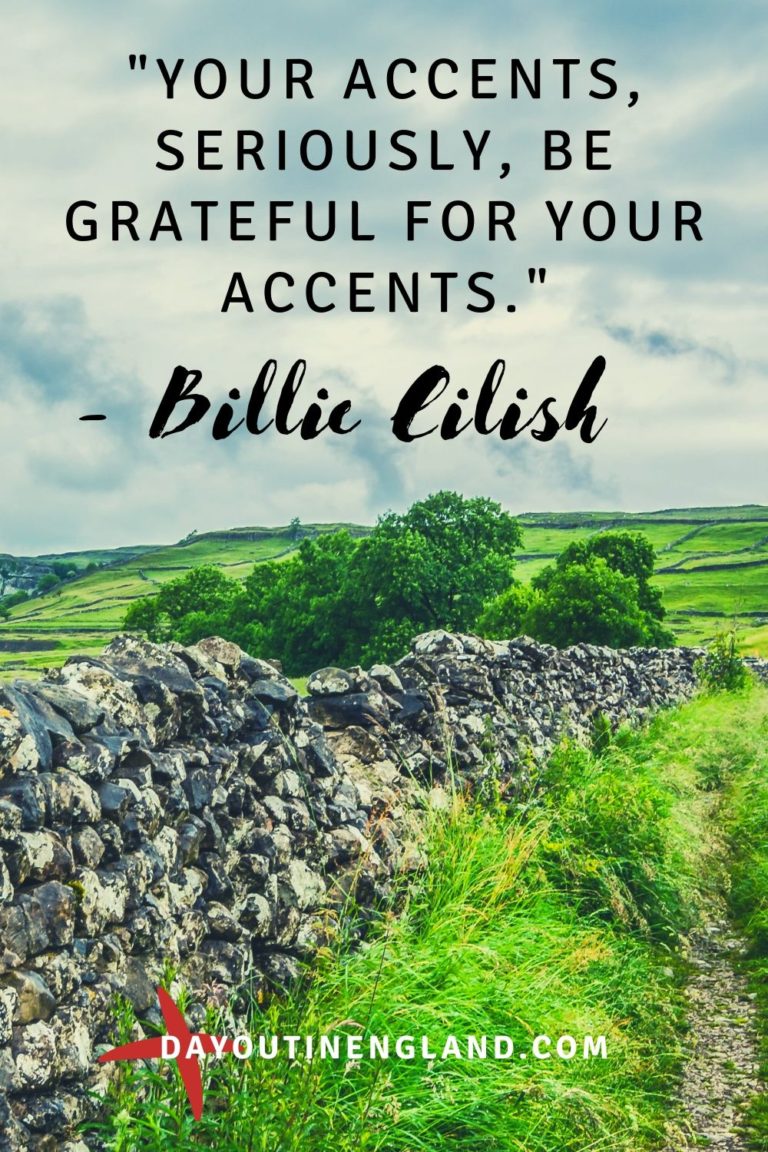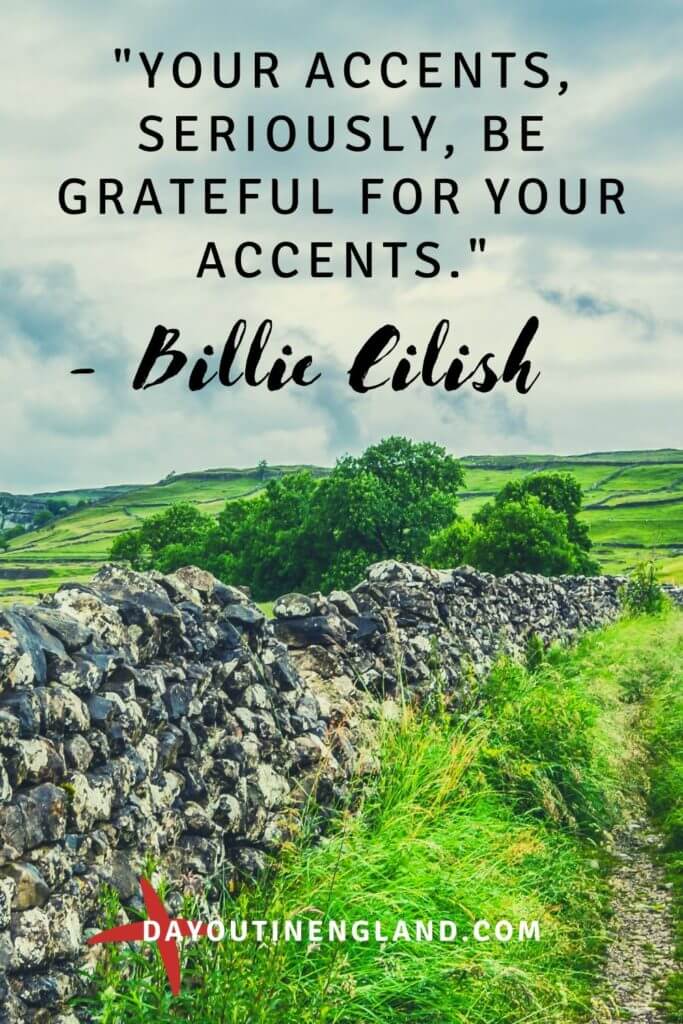 ---
5. "I love England – it's no secret."

– Nicolas Cage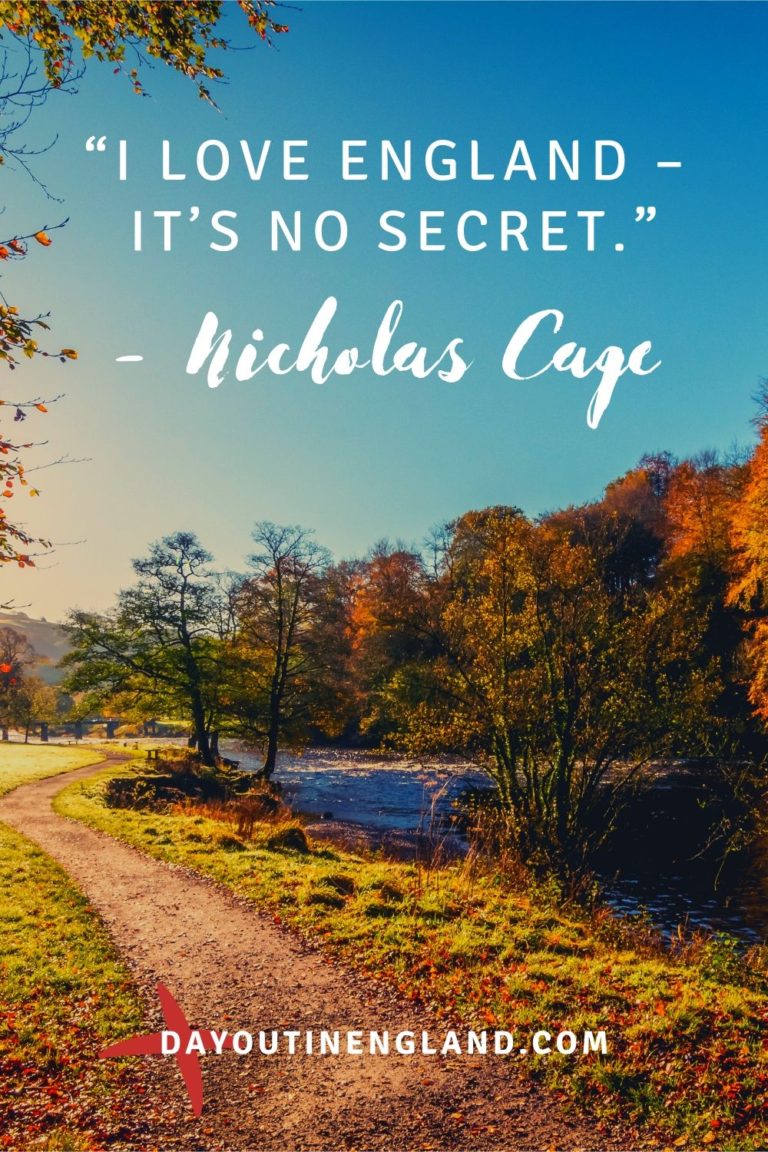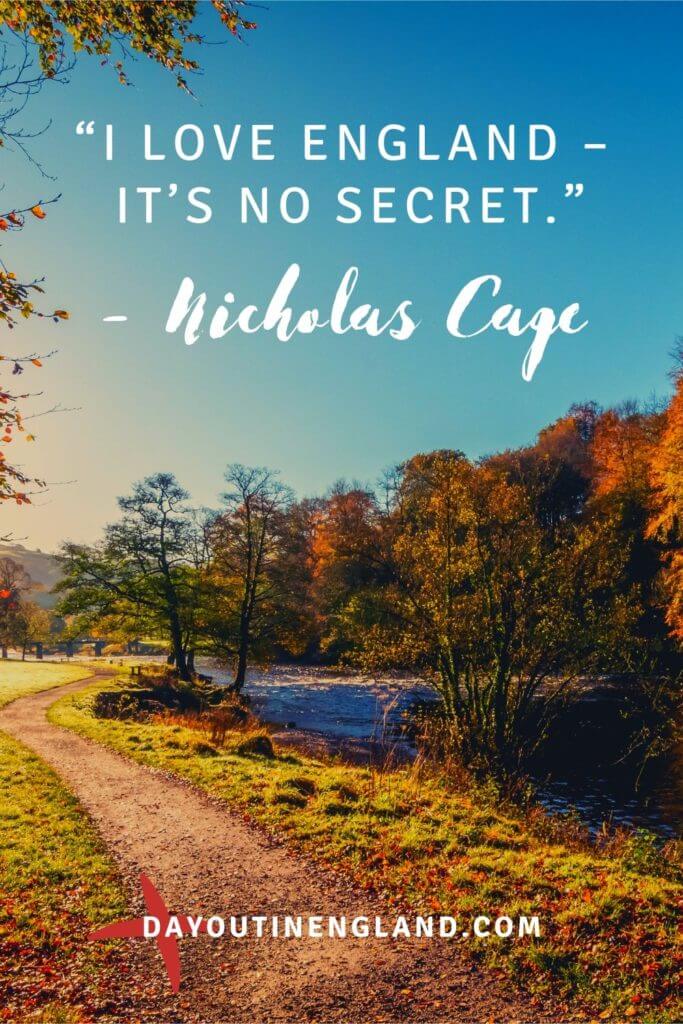 ---
6. "I'm leaving because the weather is too good. I hate London when it's not raining."

– Groucho Marx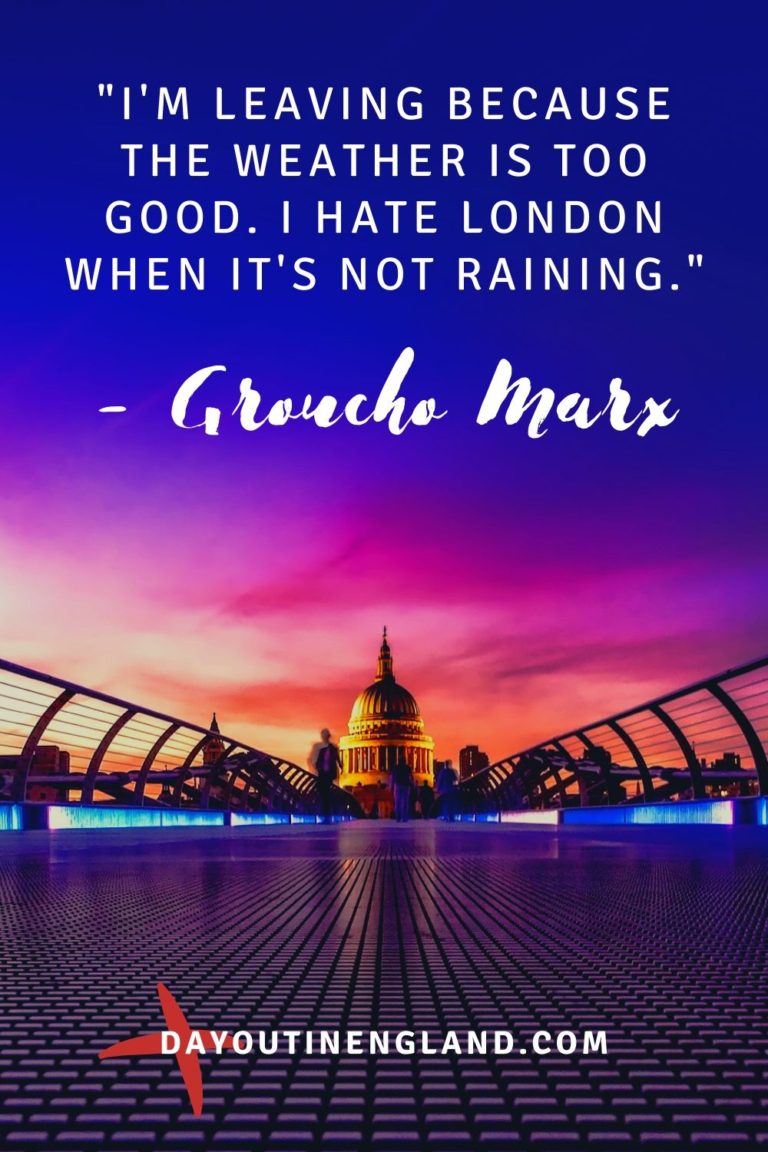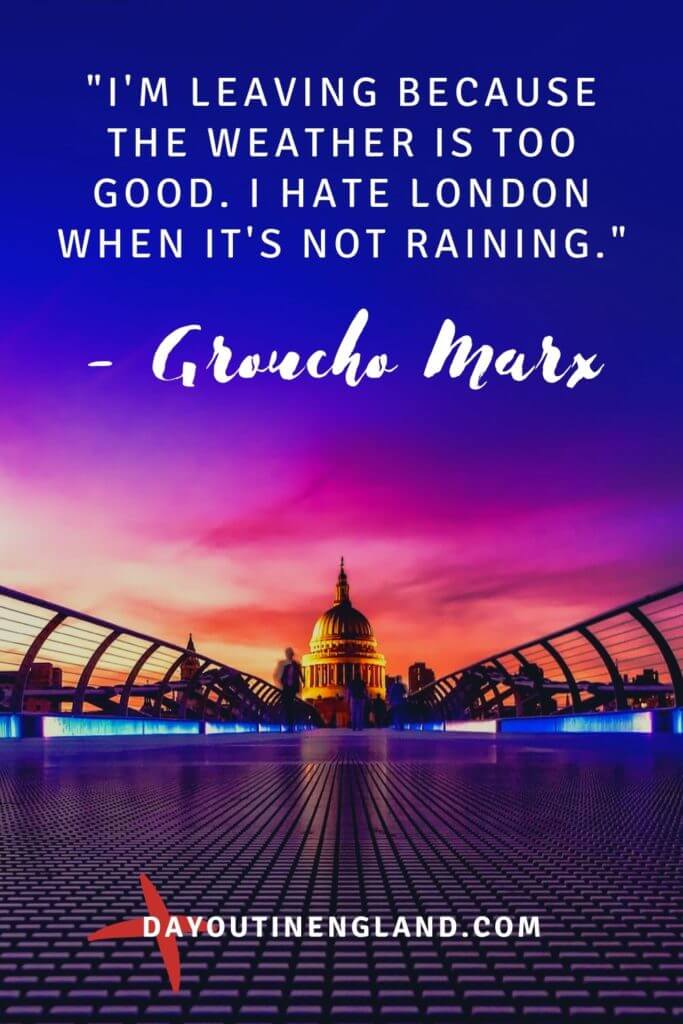 ---
7. "There's an accent shift, on average, every 25 miles in England."

– David Crystal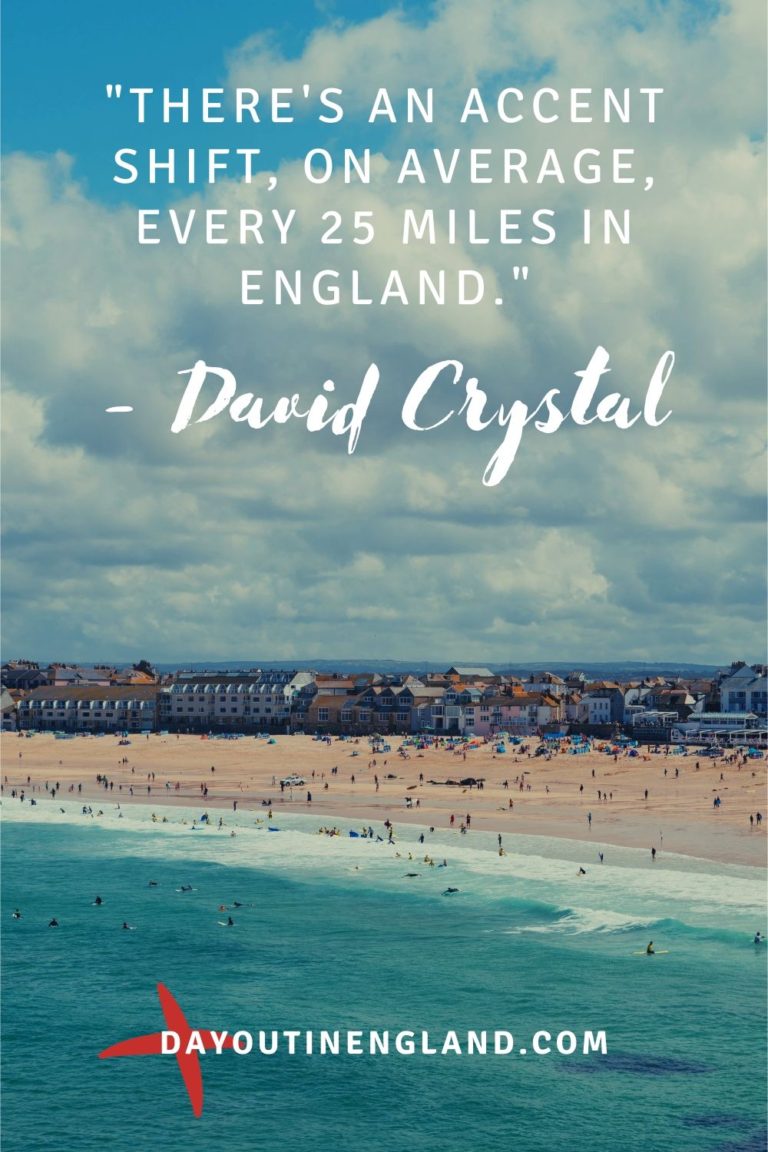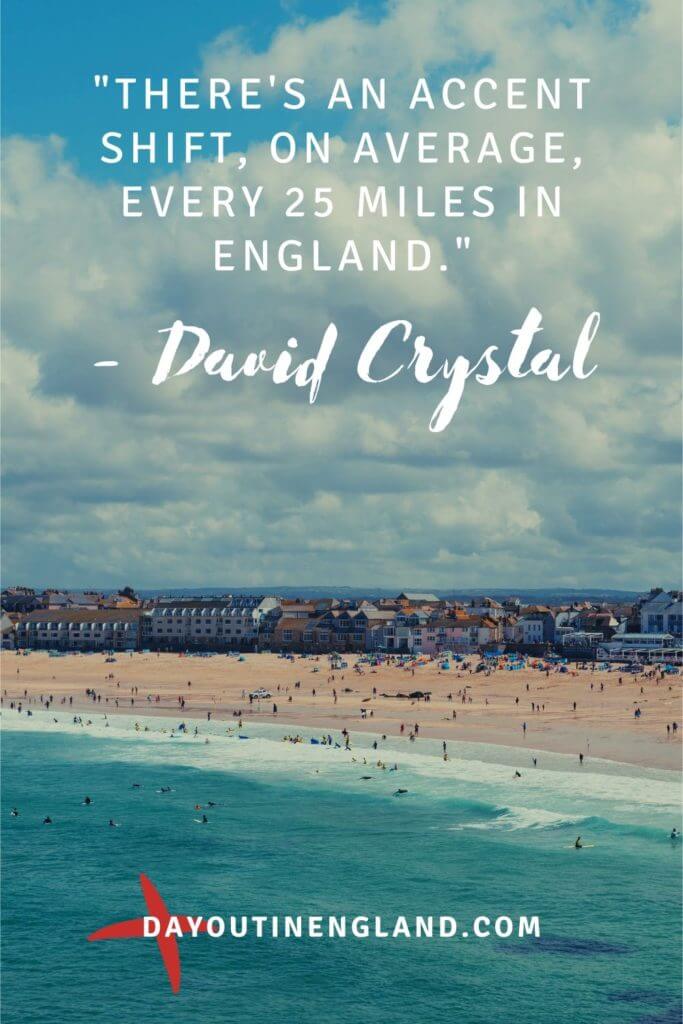 ---
8. "England is the paradise of individuality, eccentricity, heresy, anomalies, hobbies and humors."

– George Santayana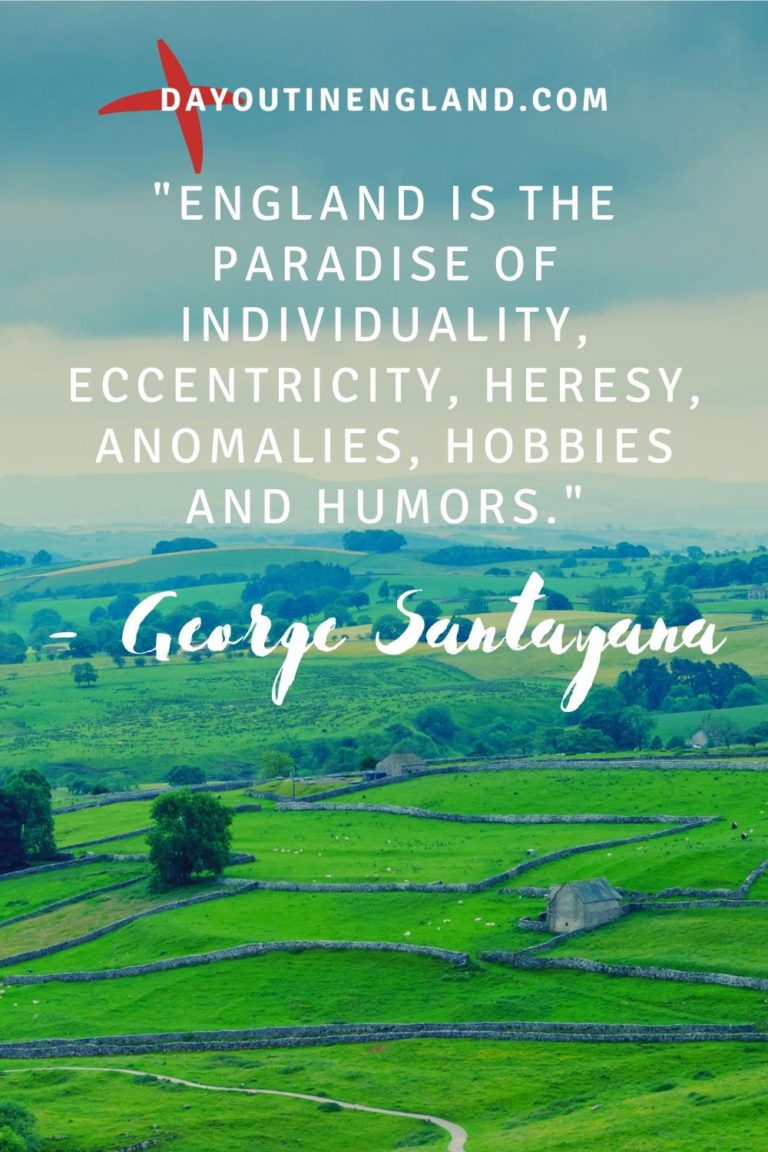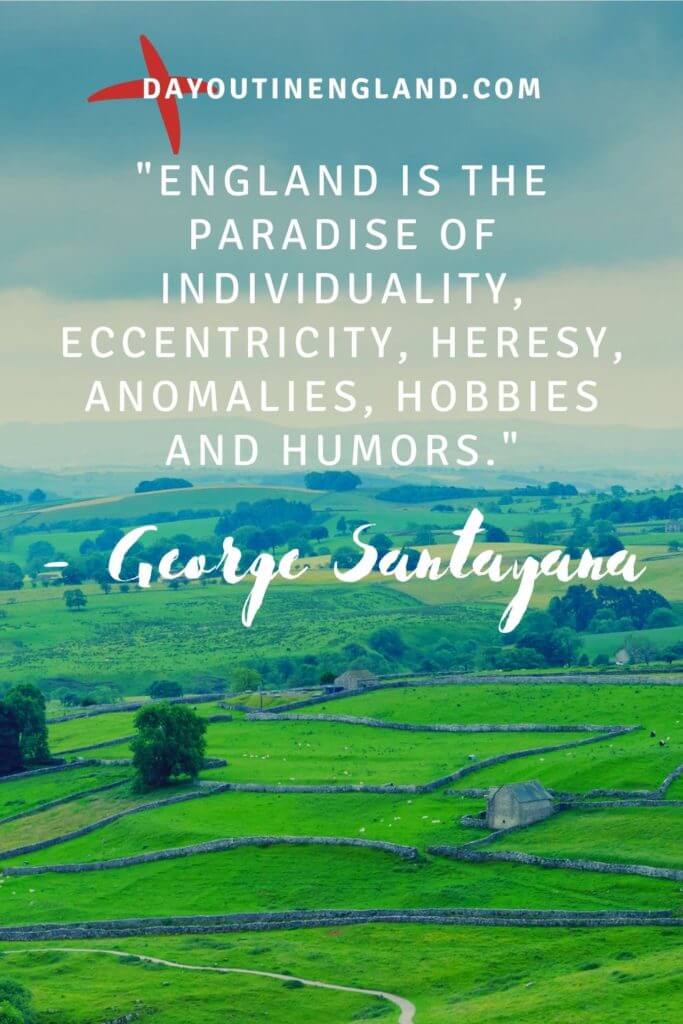 ---
9. "This blessed plot, this earth, this realm, this England."

– Richard III, Shakespeare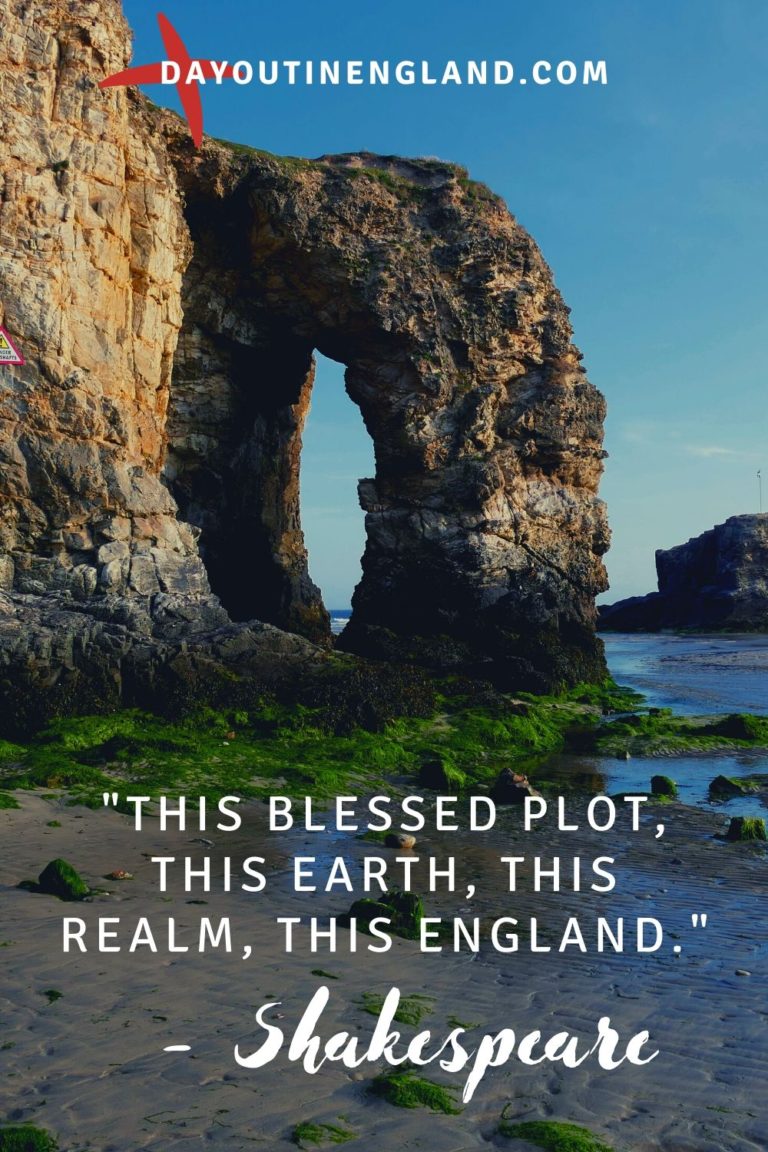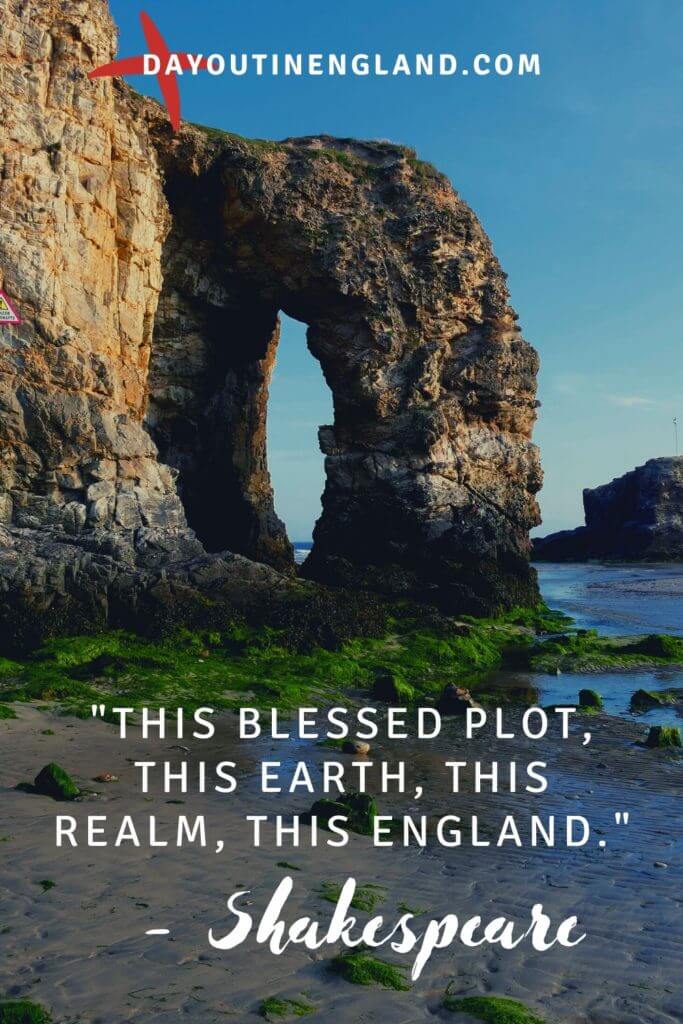 ---
10. "Just close your eyes and think of England."

– Queen Victoria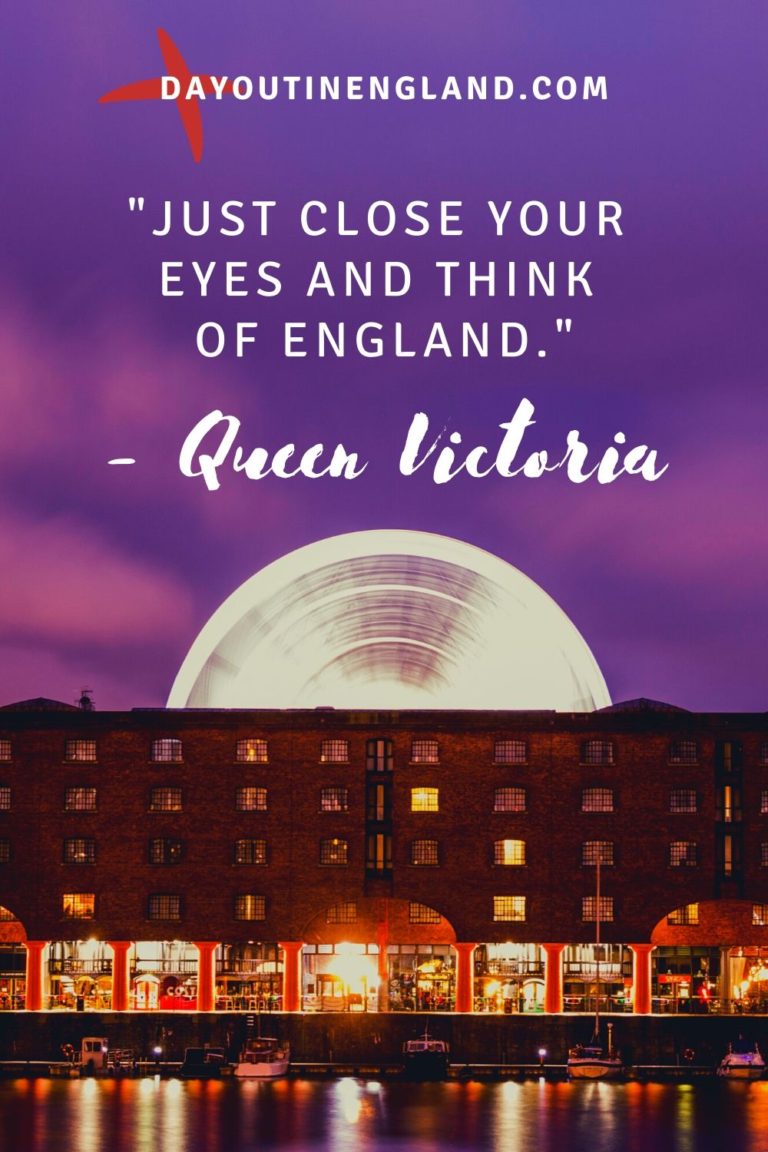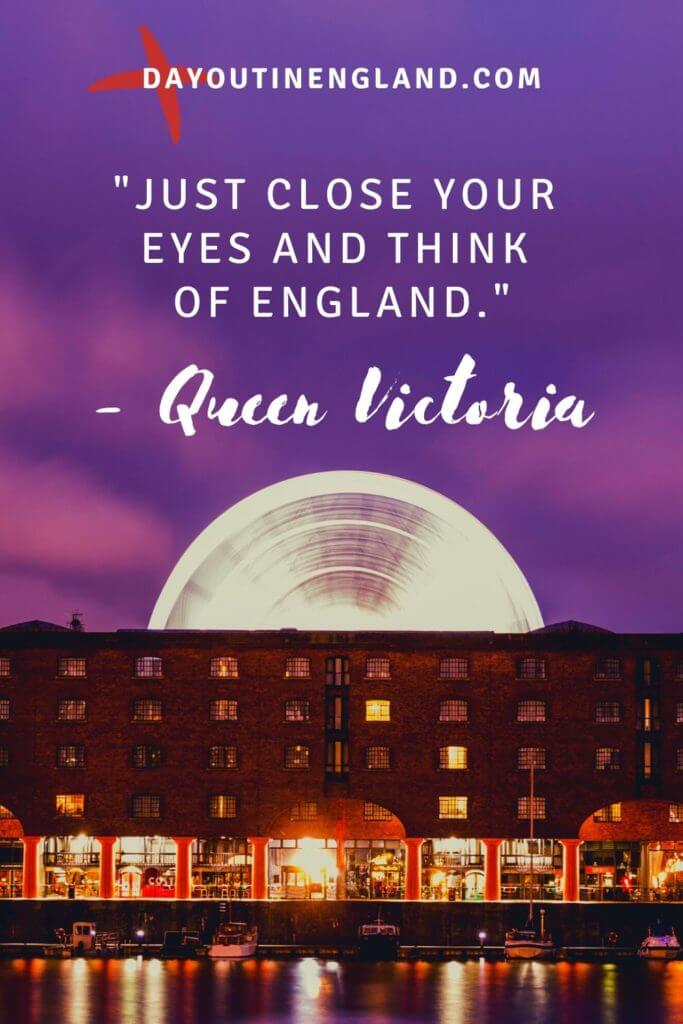 ---
11. "Funny thing, but when I first got to England, I felt very much at home there."

– Clint Walker, American Actor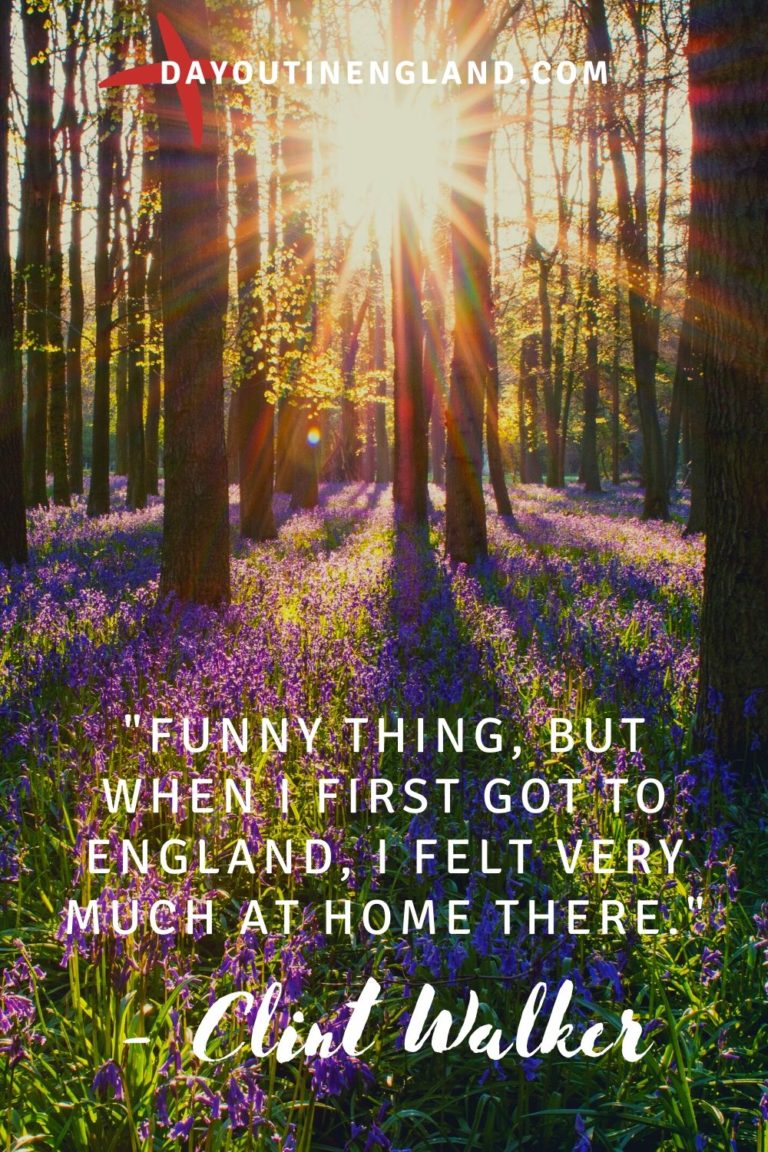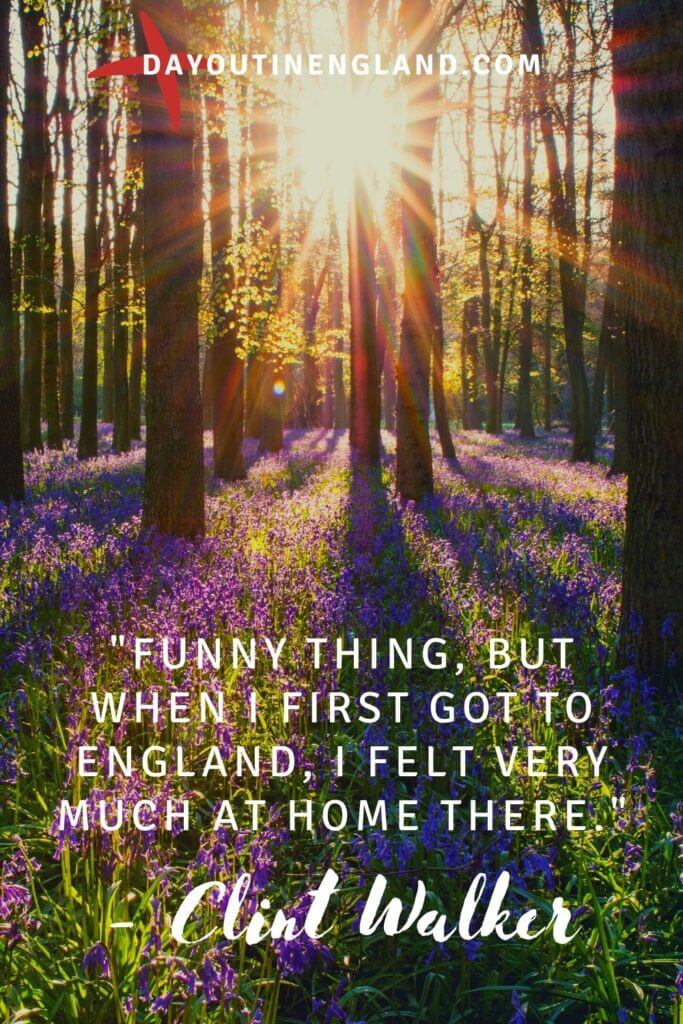 ---
12. "No one says the word 'quirky' much in England. I guess because people are more naturally eccentric."

– Alexa Chung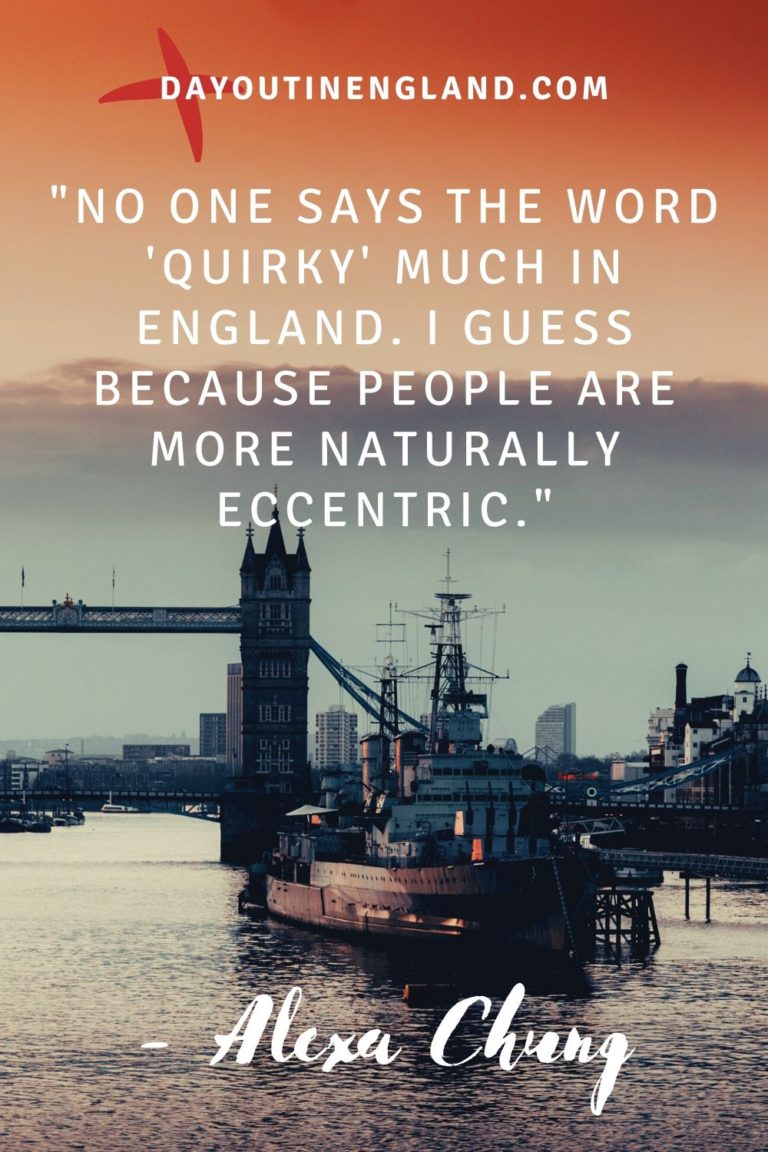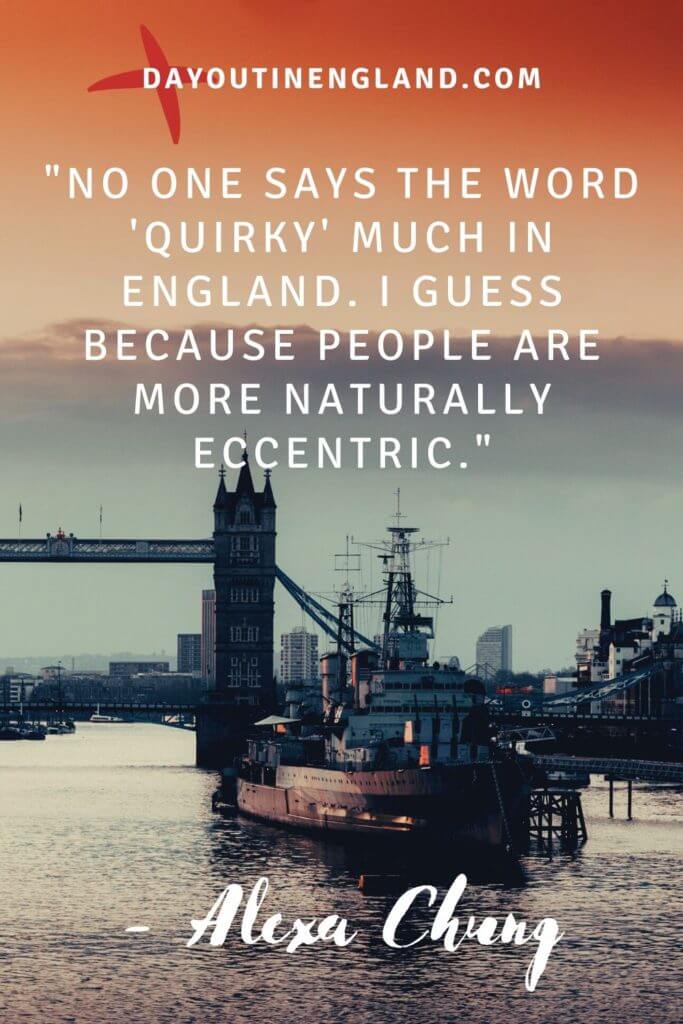 ---
13. "Oh, to be in England now that April's there."

– Robert Browning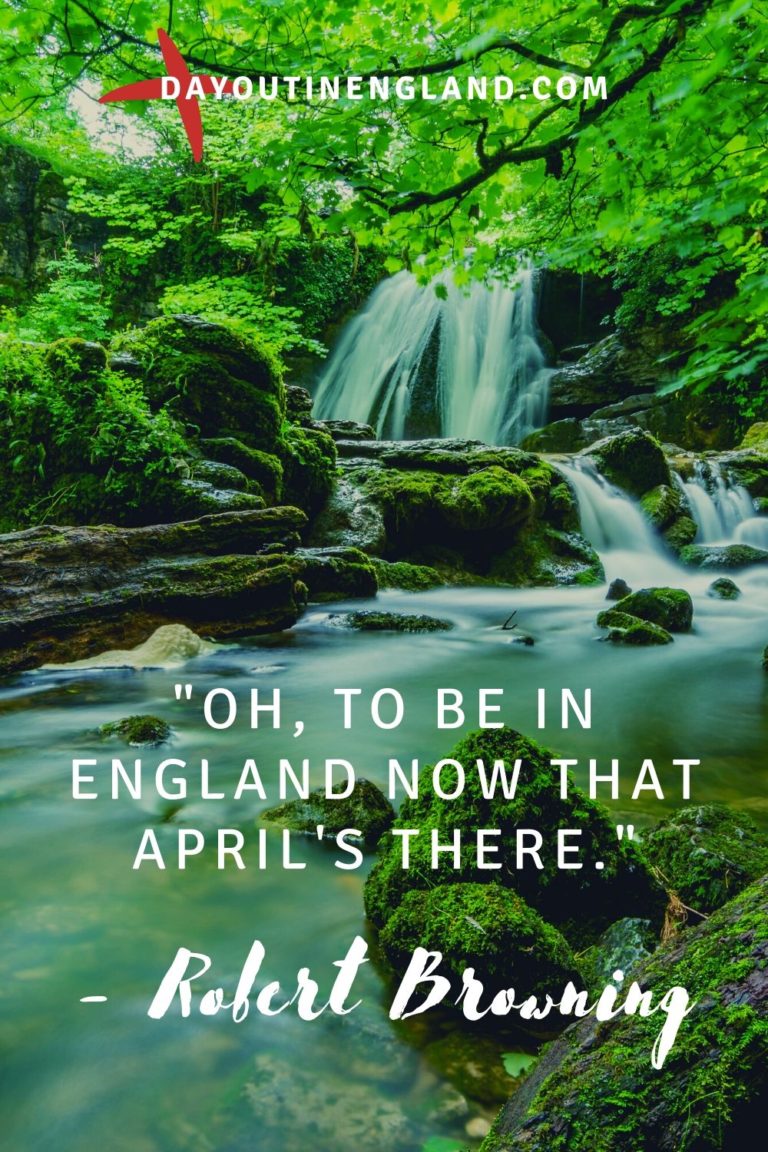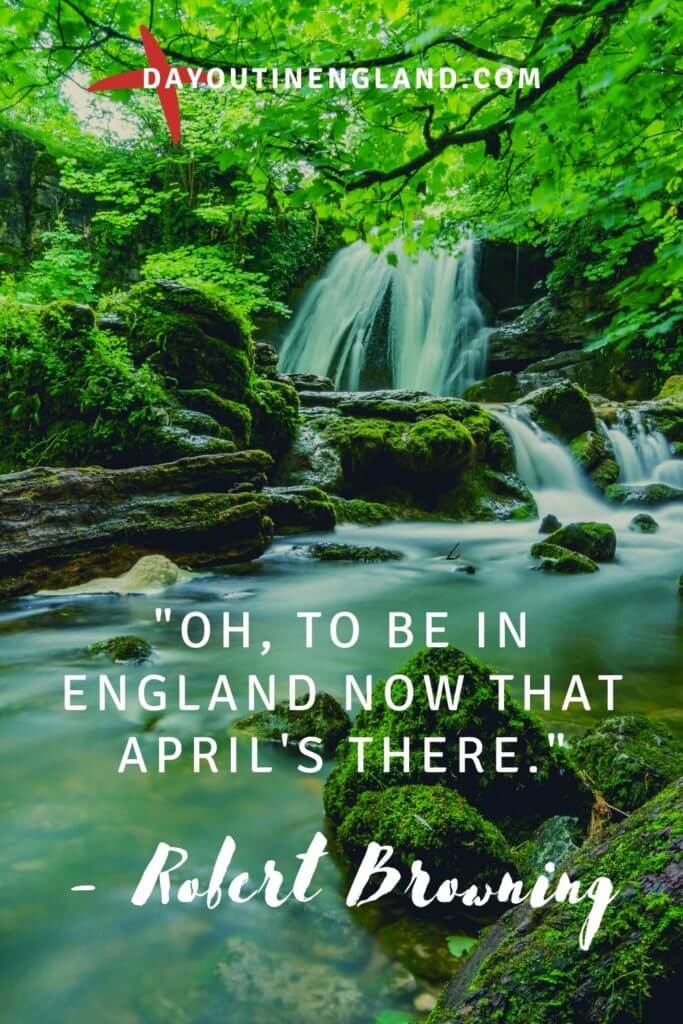 ---
READ MORE: Why I Love England So Much!
14. "In London everyone is different, and that means everyone can fit in."

– Paddington Bear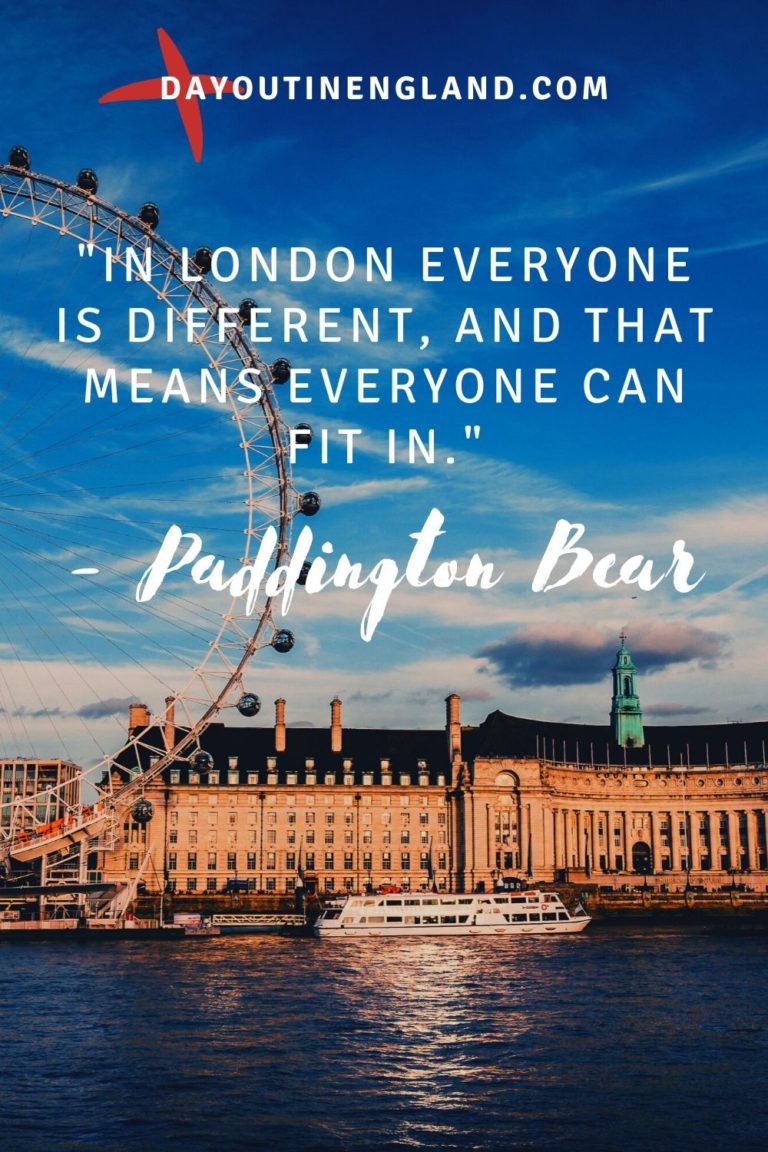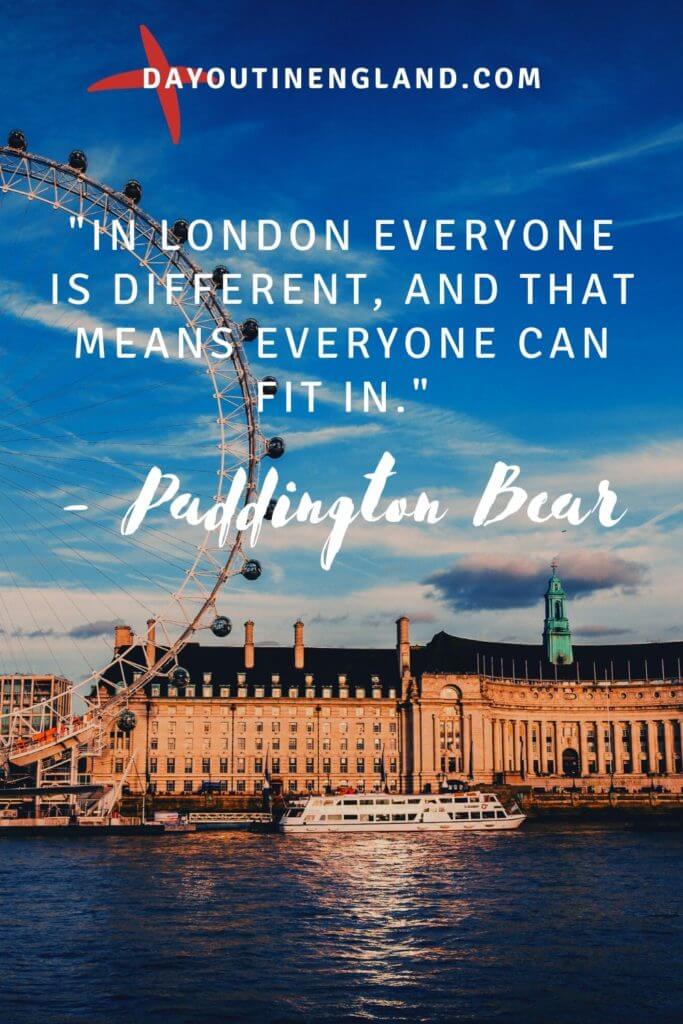 ---
15. "And on the sixth day, god created Manchester."

– Leo Stanley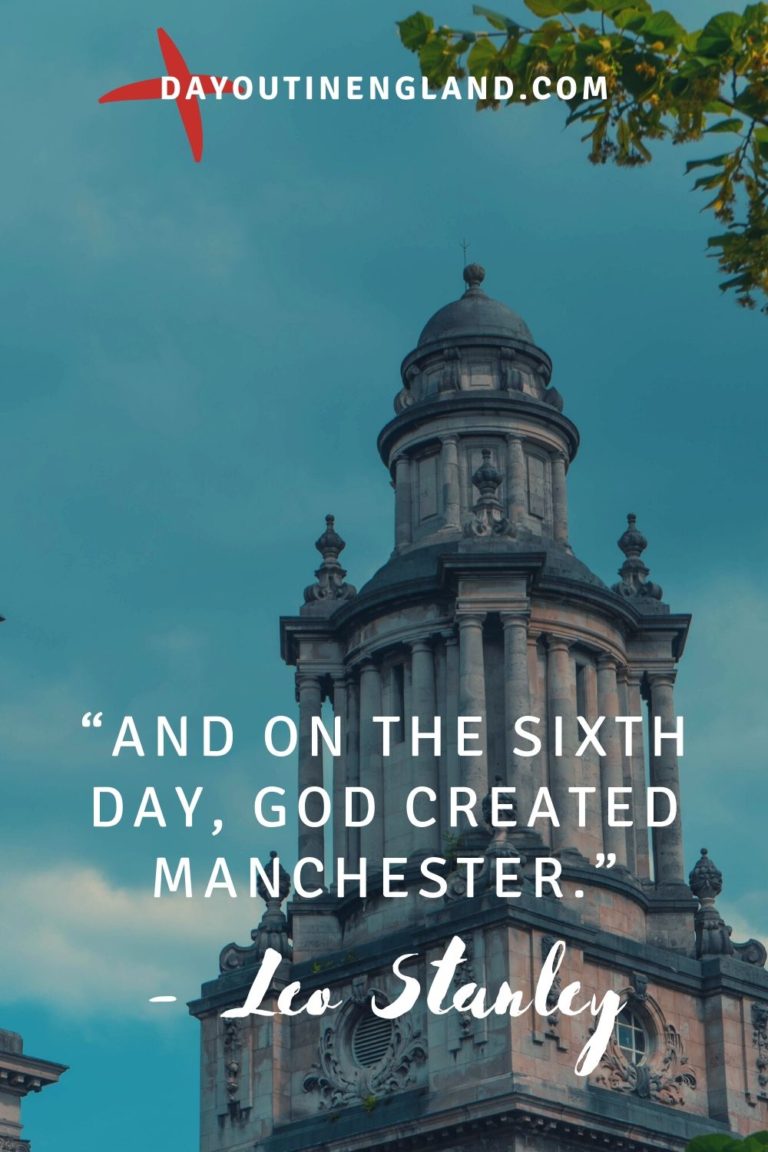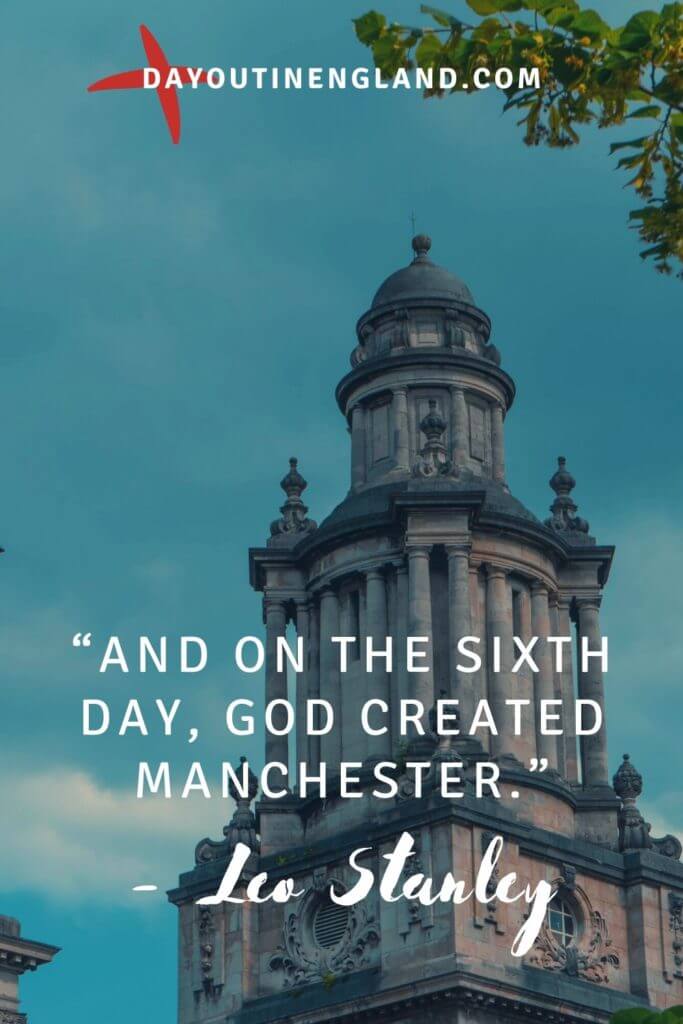 ---
16. "Manchester: a city that thinks a table is for dancing on."

– Mark Radcliffe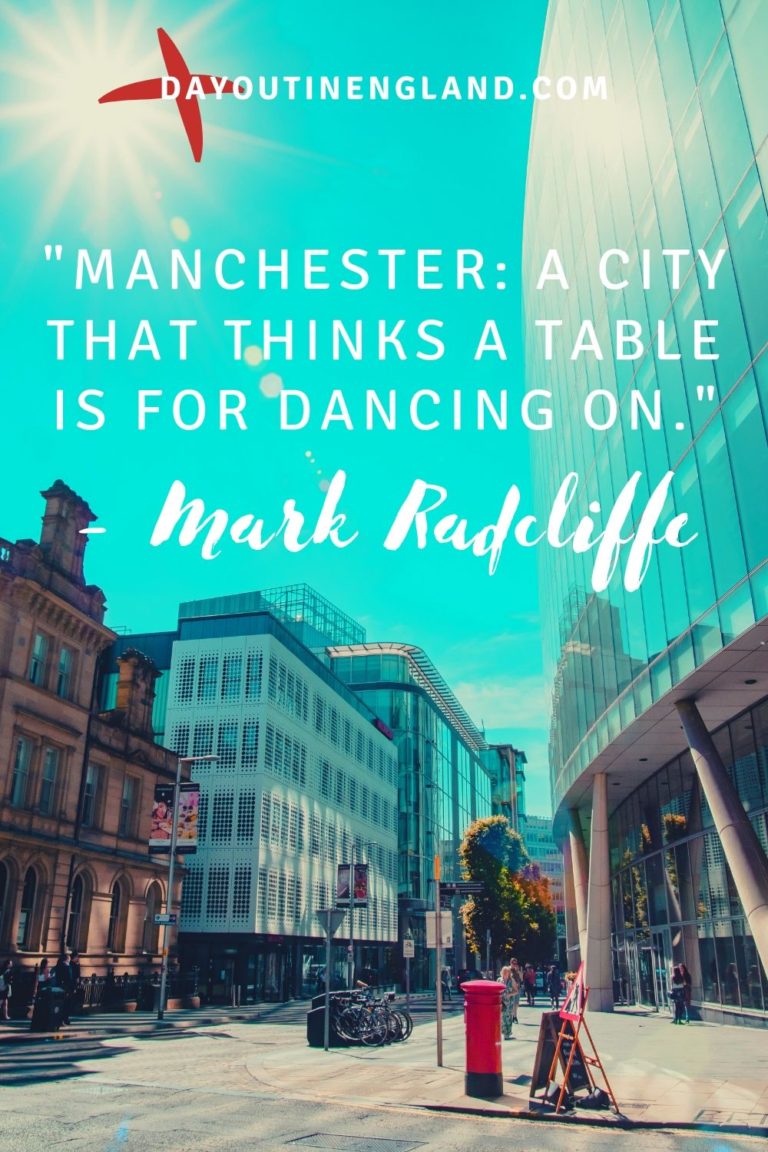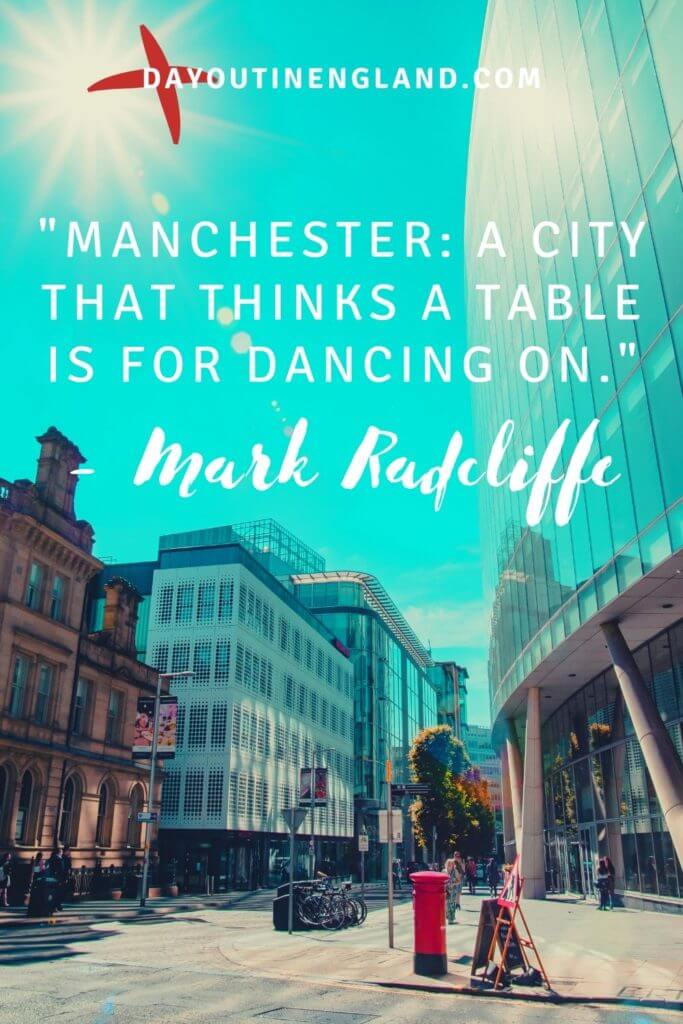 ---
17. "I've been walking about London for the last 30 years, and I find something fresh in it everyday."

– Walter Besant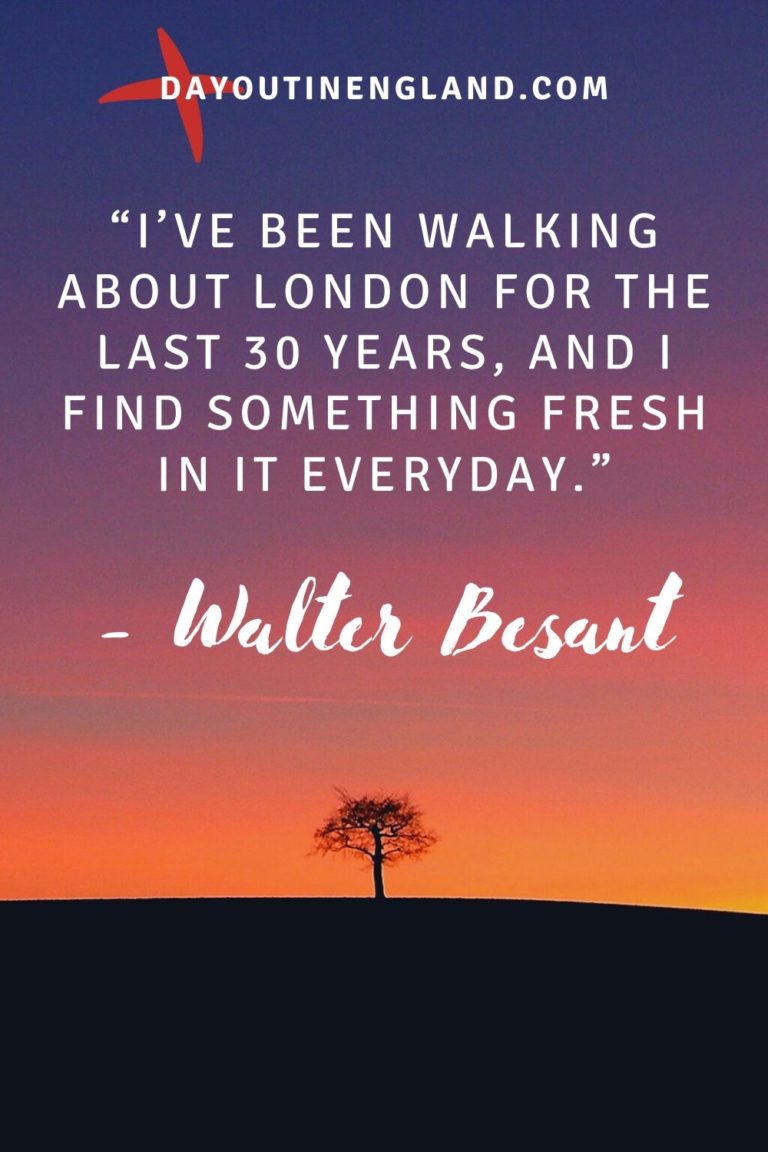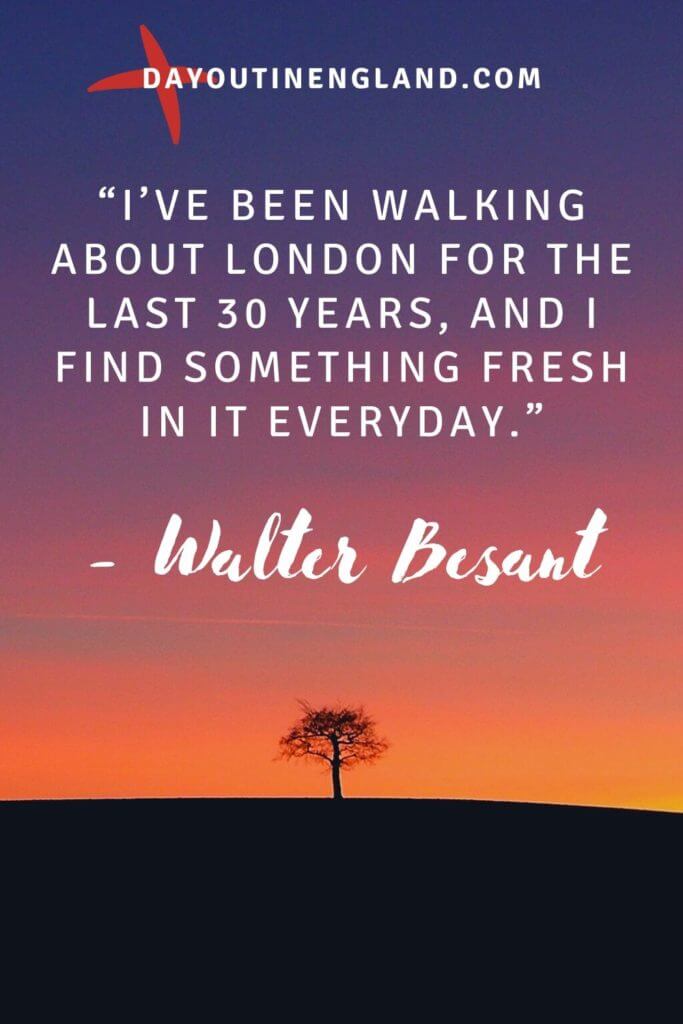 ---
18. "When a man is tired of London, he is tired of life; for there is in London all that life can afford."

– Samuel Johnson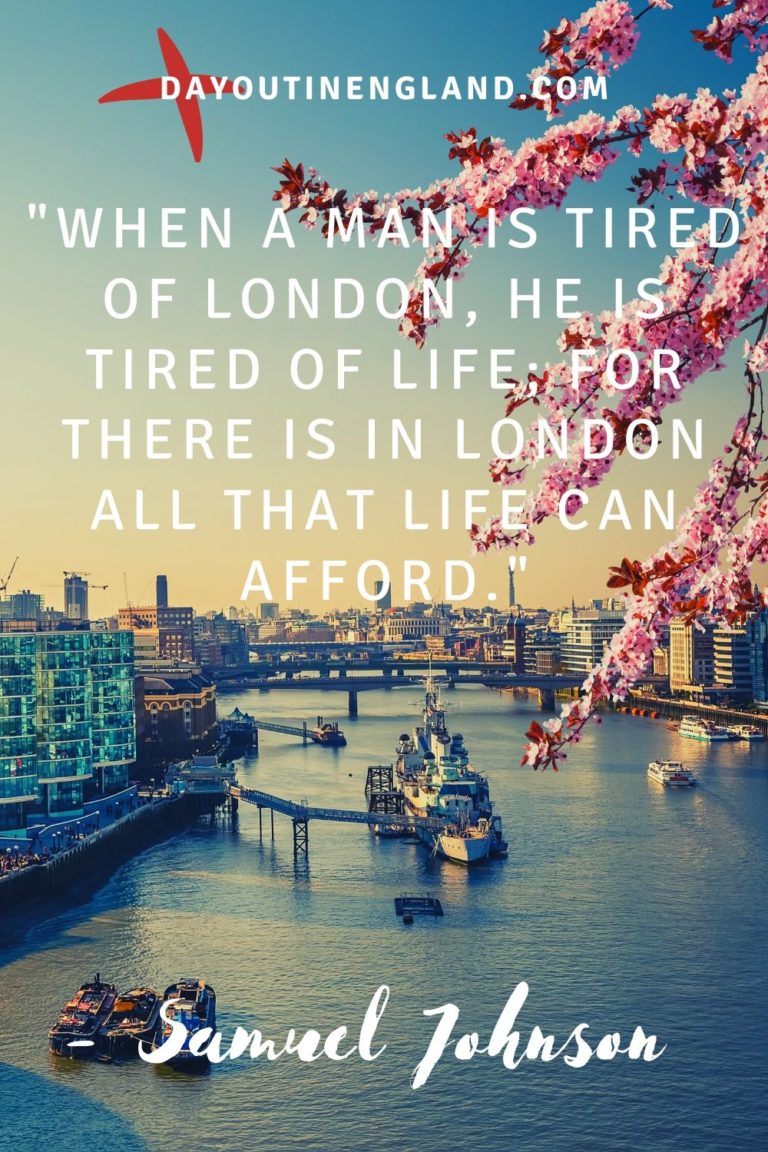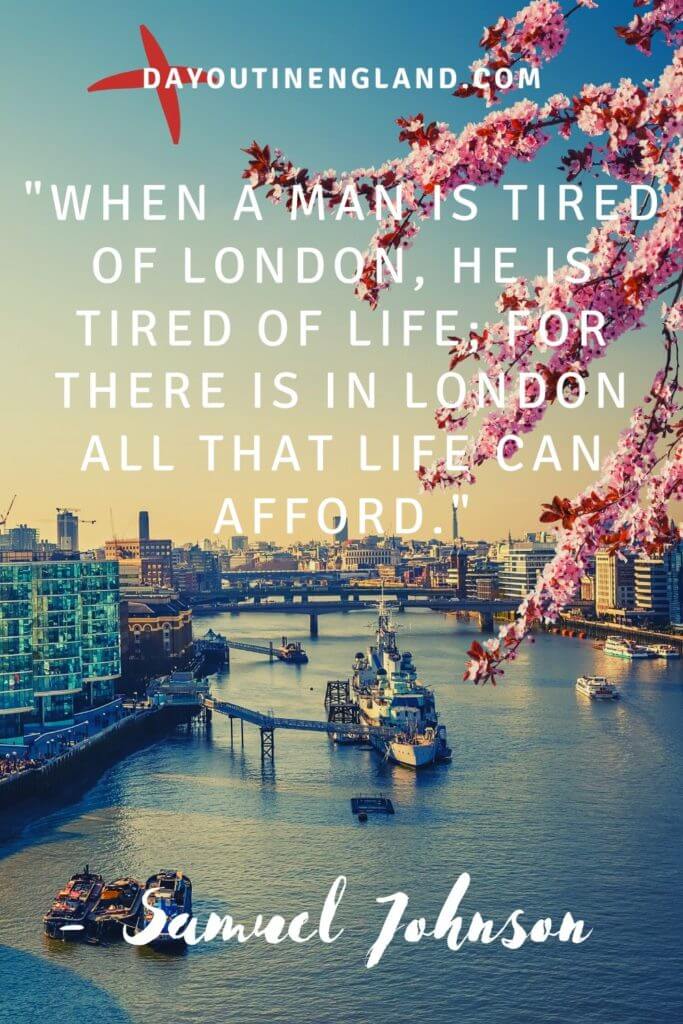 ---
19. "A person who is tired of London is not necessarily tired of life; it might be that he just can't find a parking place."

– Paul Theroux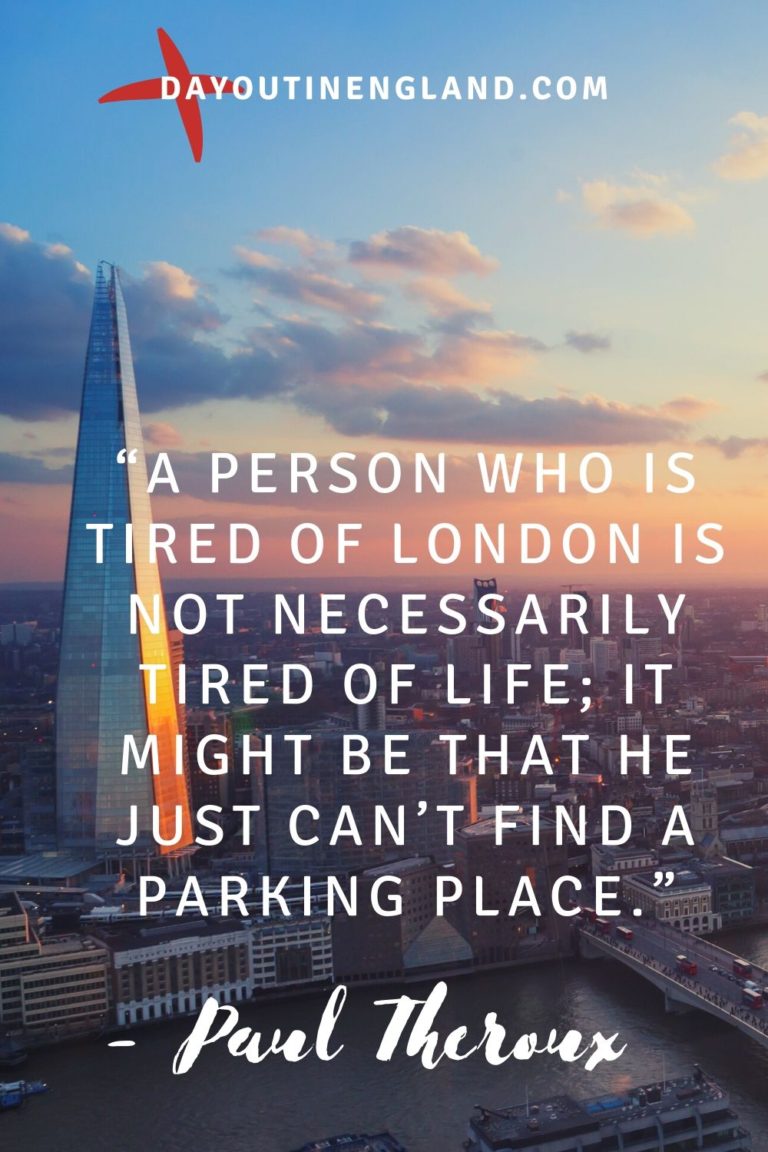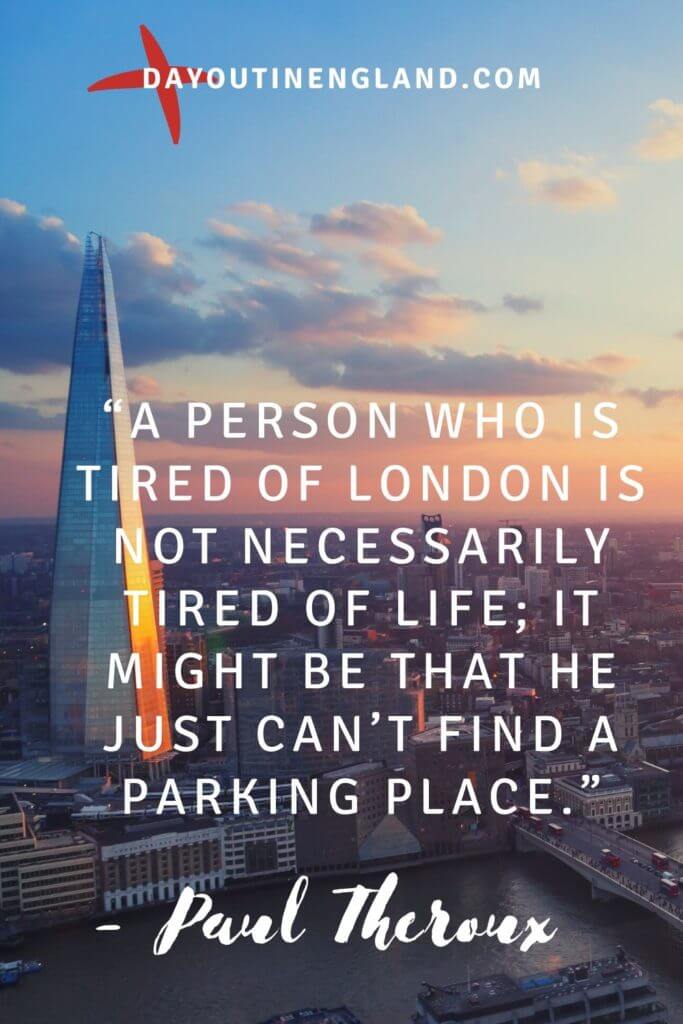 ---
20. "If I could create an ideal world, it would be an England with the fire of the Elizabethans, the correct taste of the Georgians, and the refinement and pure ideals of the Victorians."

– H. P. Lovecraft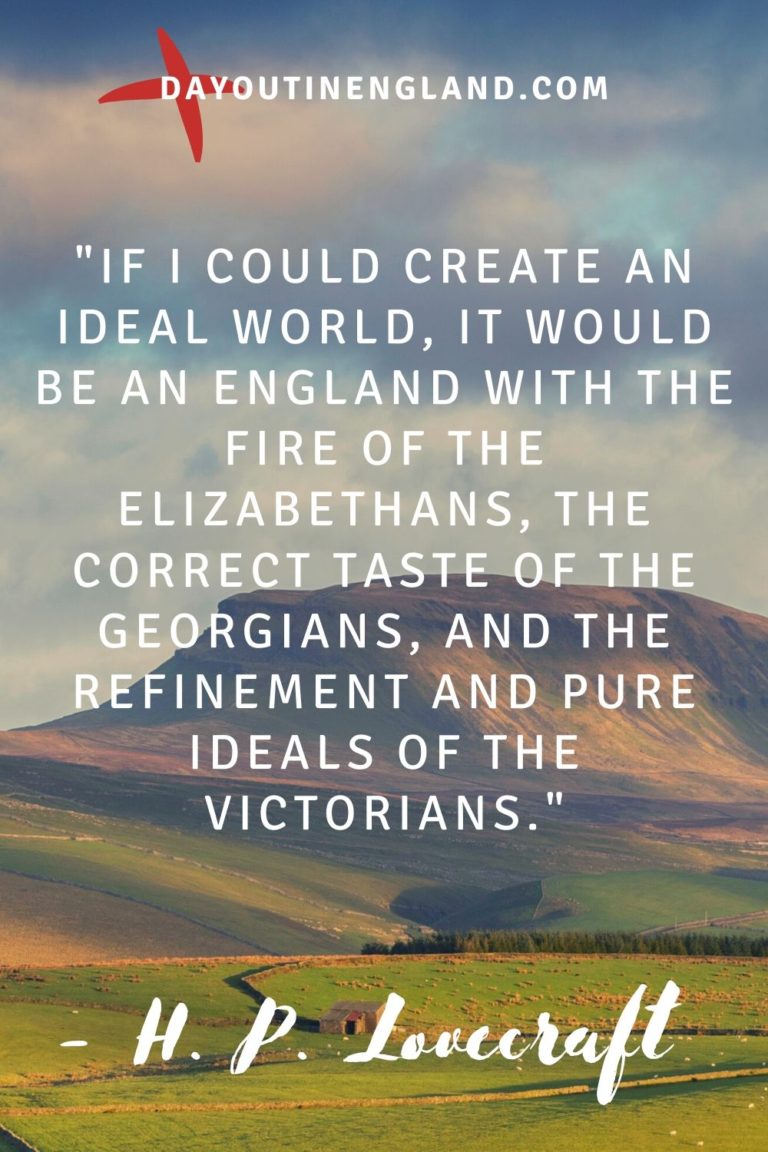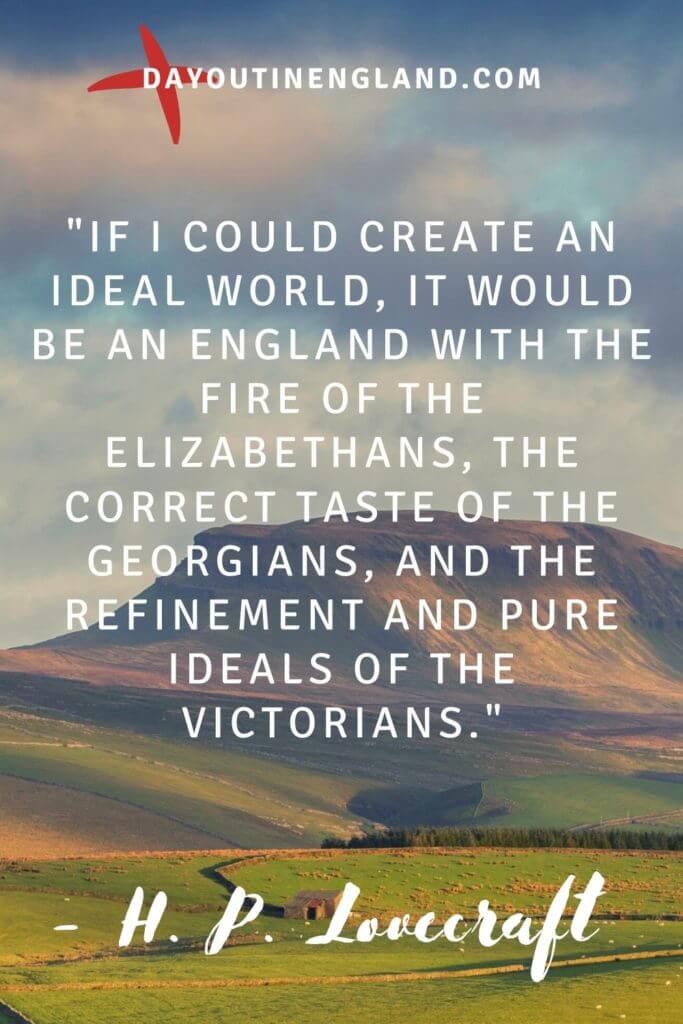 ---
21. "Hanging on in quiet desperation is the English way."

– "Time" on The Dark Side of the Moon. Pink Floyd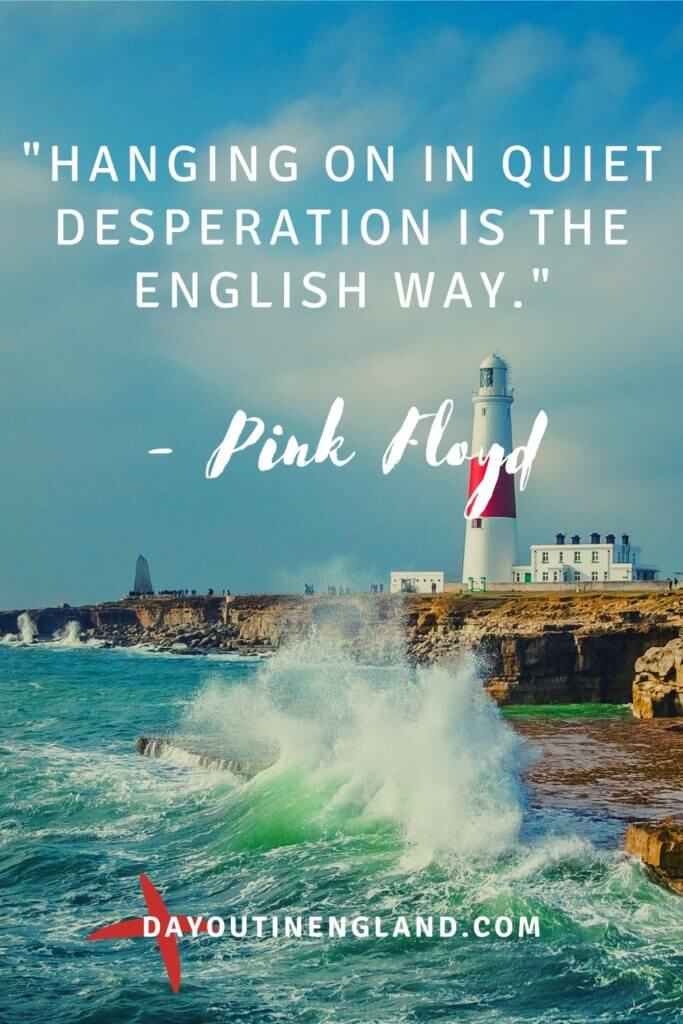 ---
22. "It's celebrated in British culture to be eccentric."

– Paloma Faith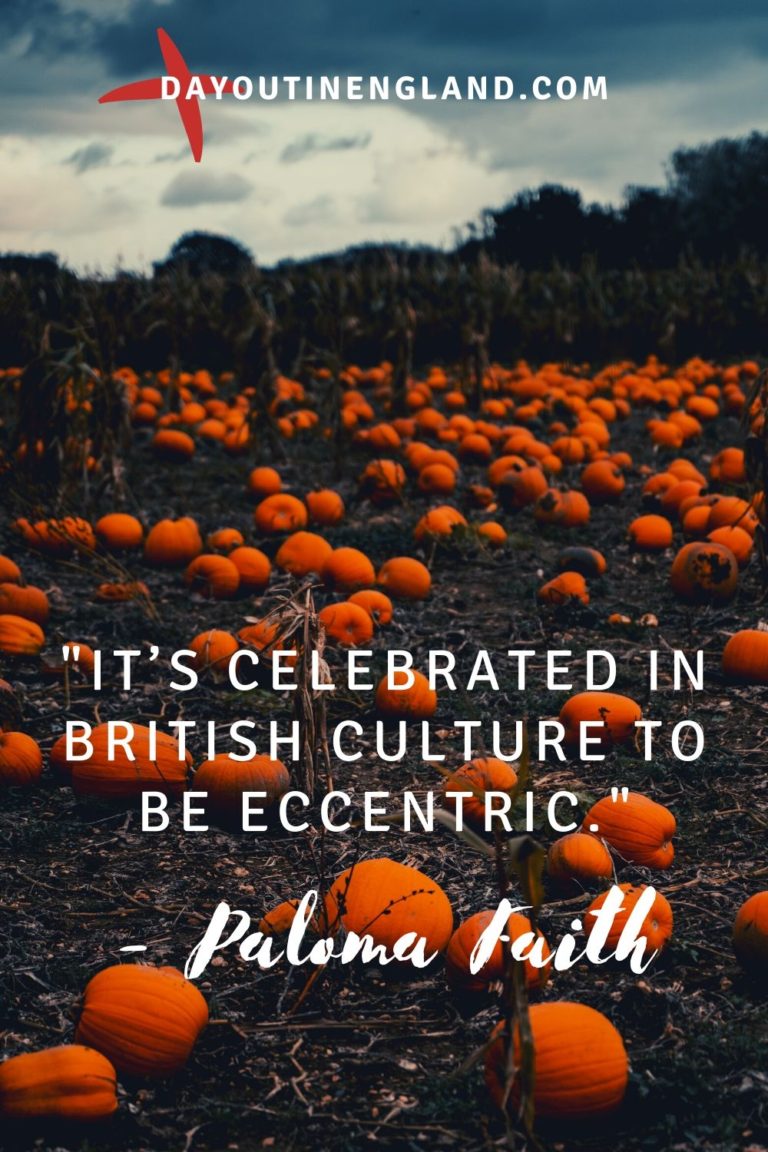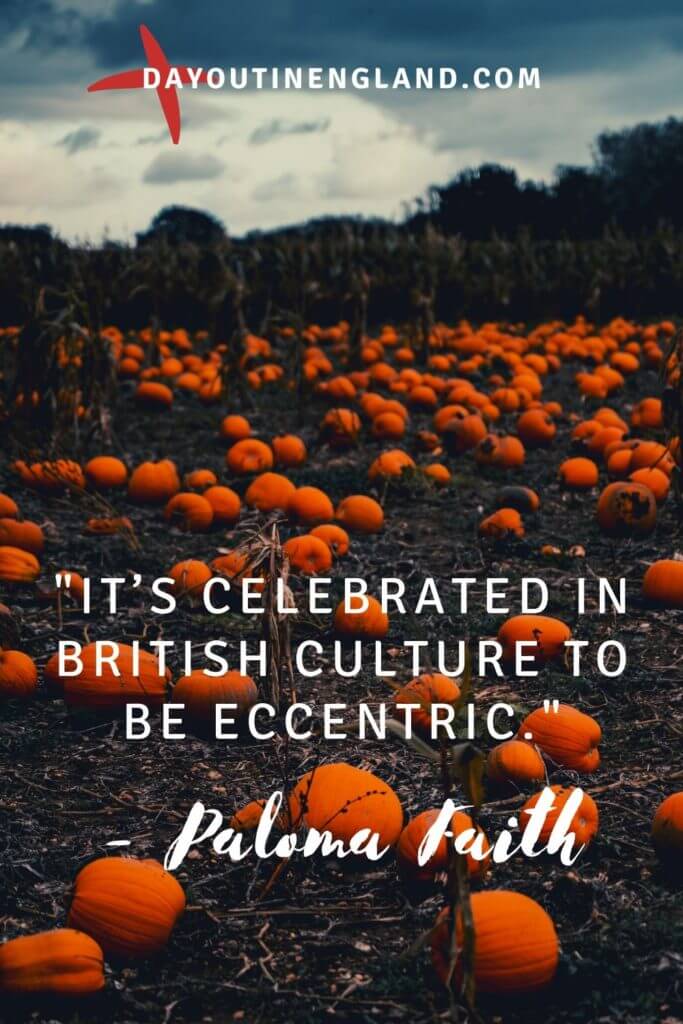 ---
23. "In England, if you commit a crime, the police don't have a gun and you don't have a gun. If you commit a crime, the police will say "Stop, or I'll say stop again."

– Robin Williams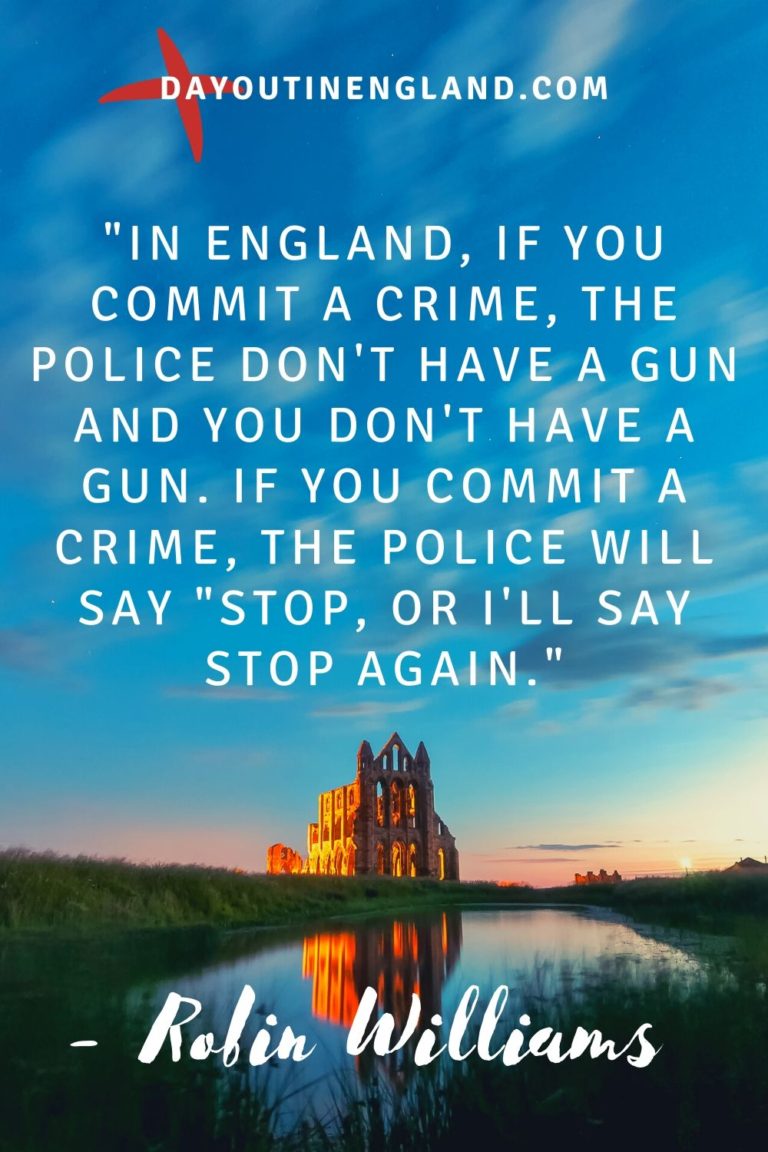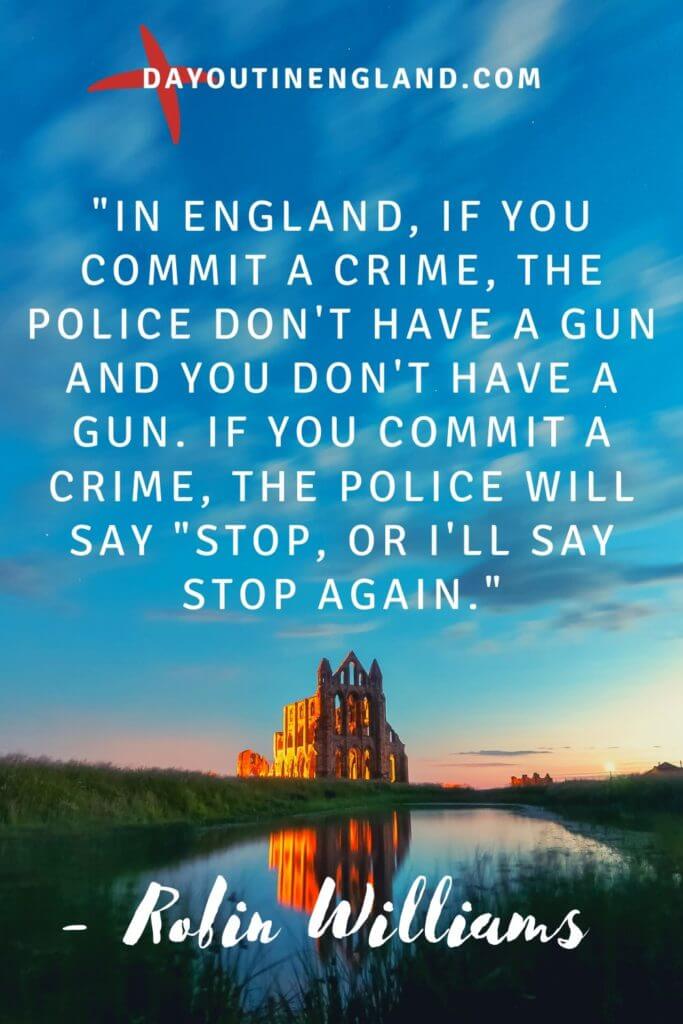 ---
24. "The English landscape at its finest—such as I saw this morning—possesses a quality that the landscapes of other nations, however more superficially dramatic, inevitably fail to possess. It is, I believe, a quality that will mark out the English landscape to any objective observer as the most deeply satisfying in the world, and this quality is probably best summed up by the term 'greatness.' …"

– The Remains of the Day, Kazuo Ishiguro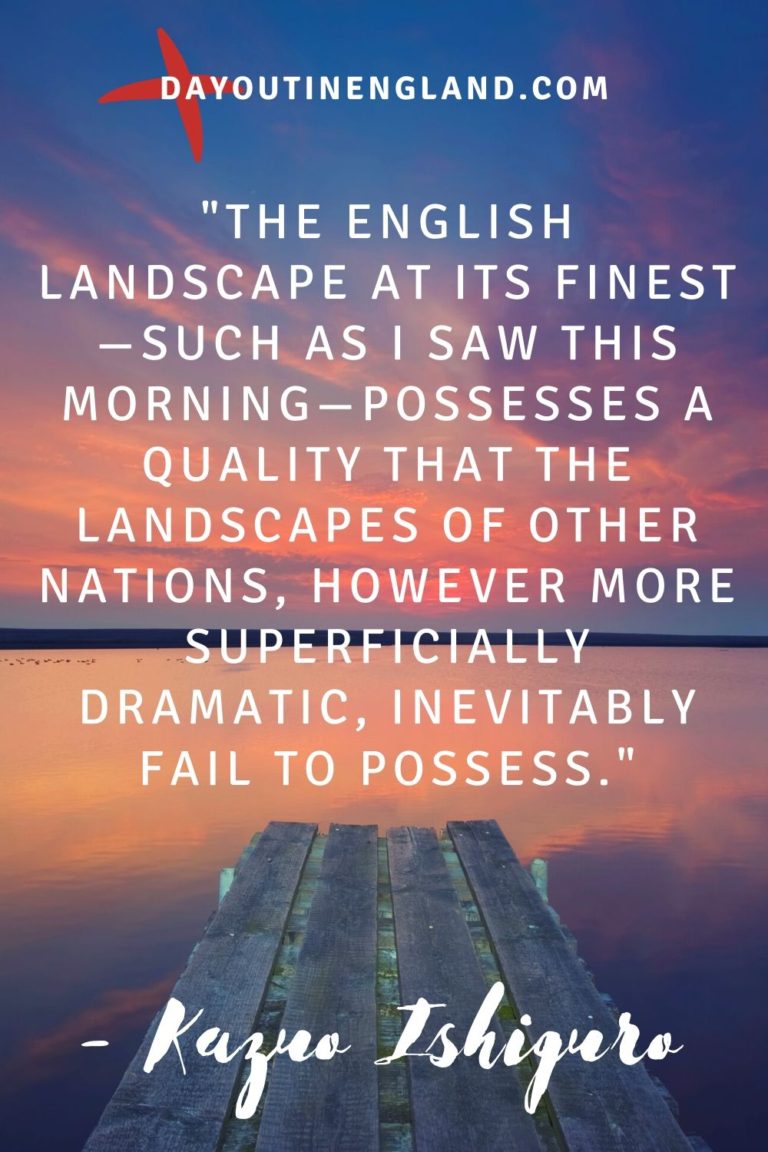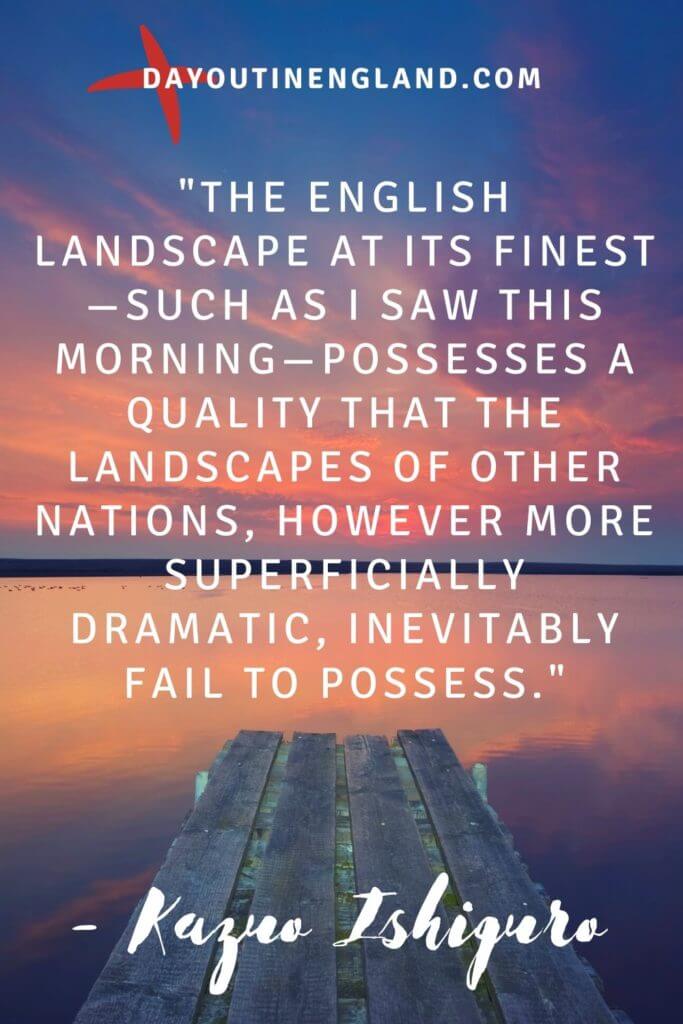 ---
25. "The English countryside is the most staggeringly beautiful place. I can't spend as much time there as I like, but I like everything about it."

– Guy Ritchie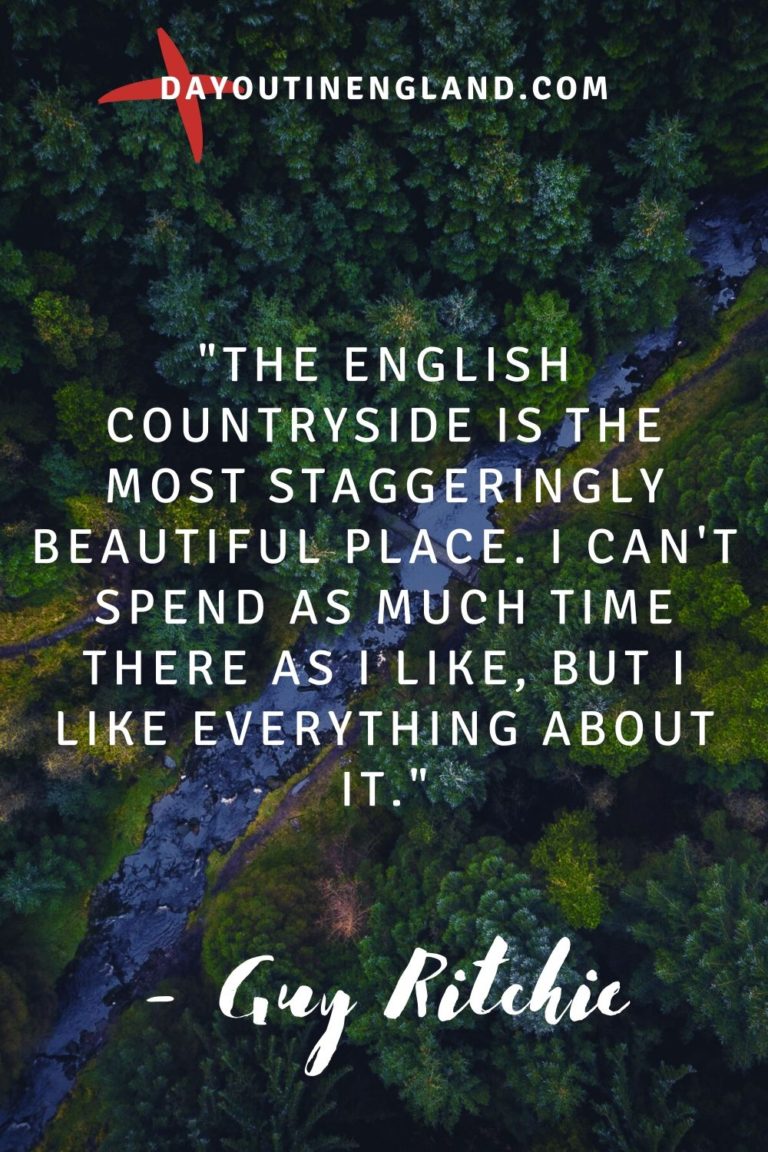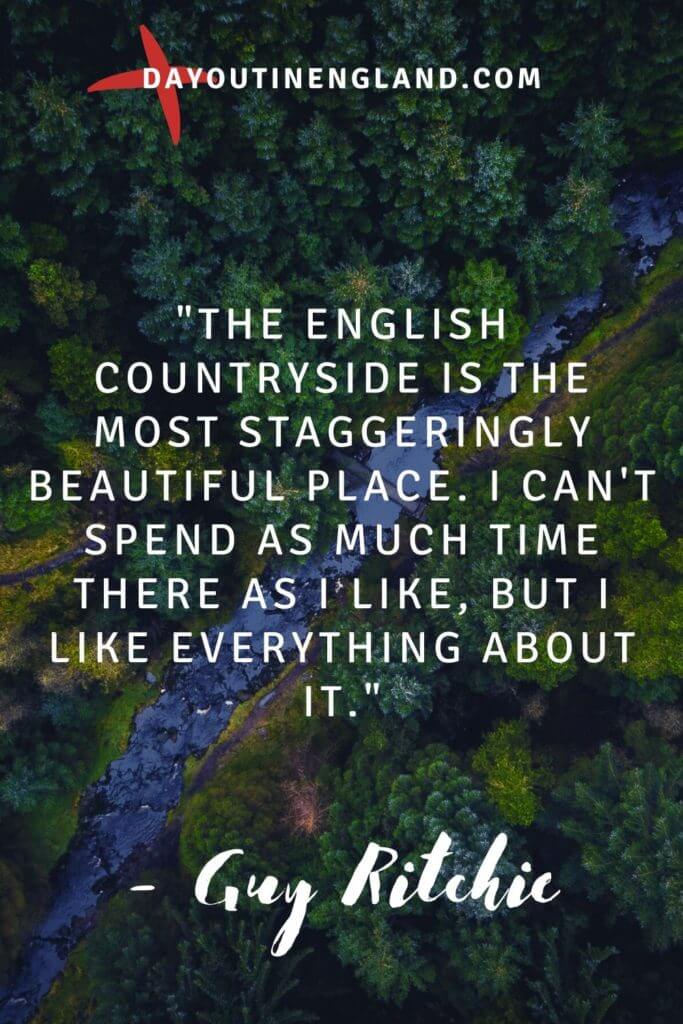 ---
26. "As a little girl living in the English countryside, I used to go running around in the forests, creating my own fairy tale."

– Lily Collins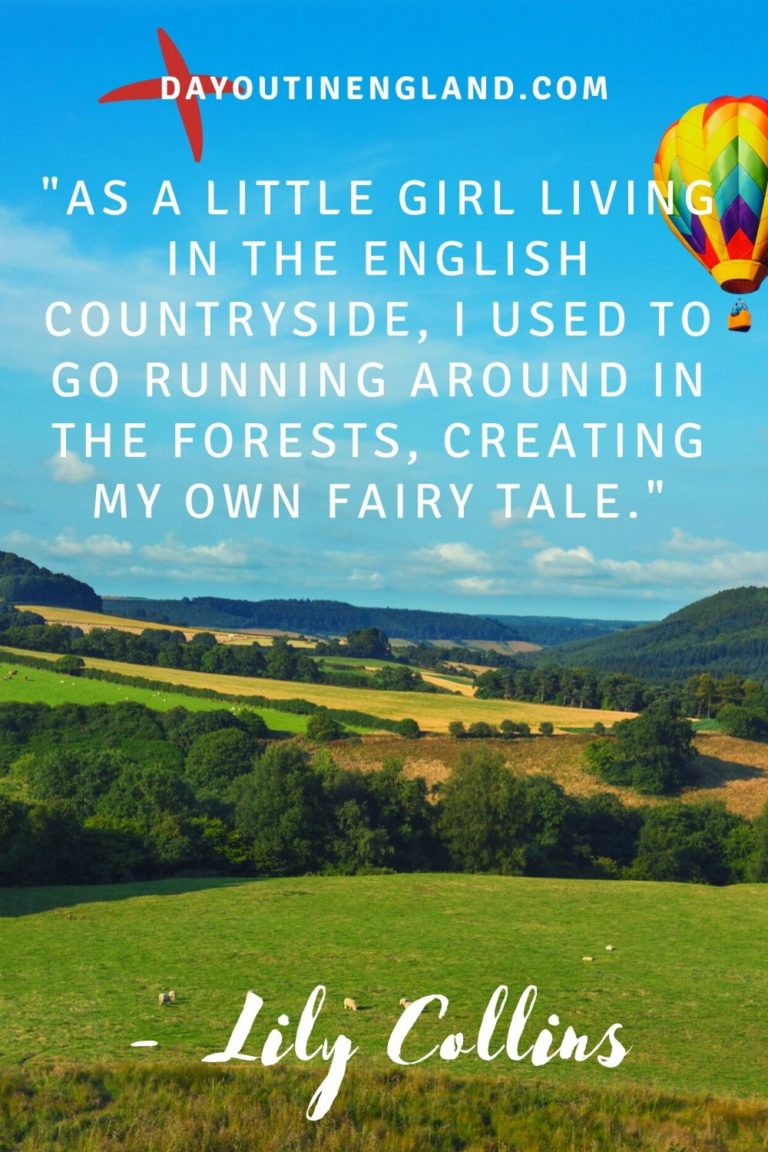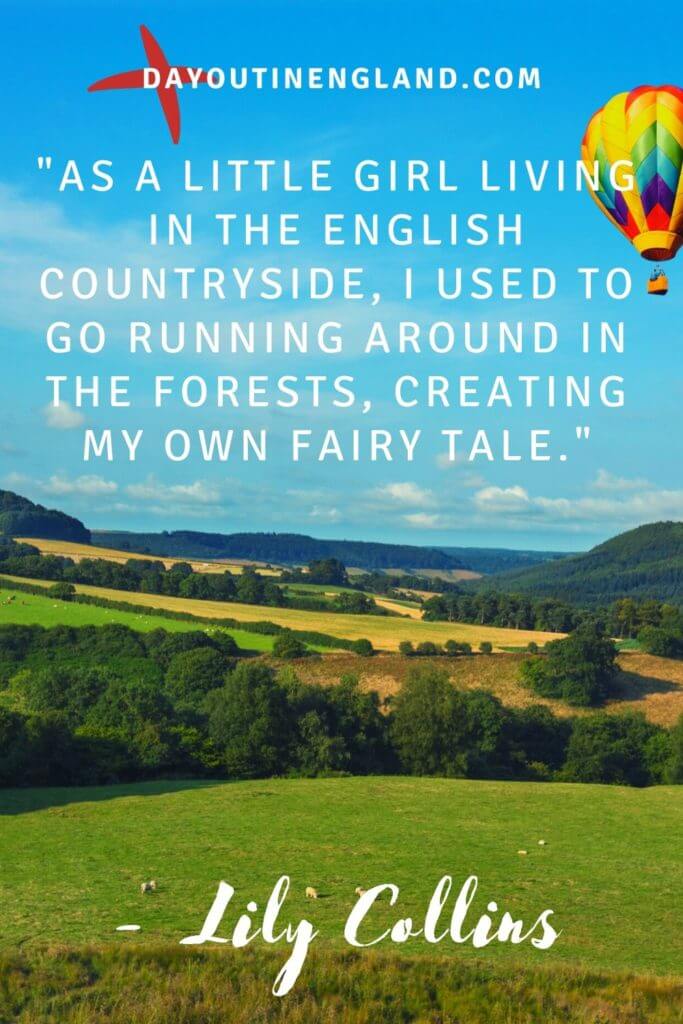 ---
27."What other country… could possibly have come up with place names like Tooting Bec and Farleigh Wallop, or a game like cricket that goes on for three days and never seems to start?"

– Bill Bryson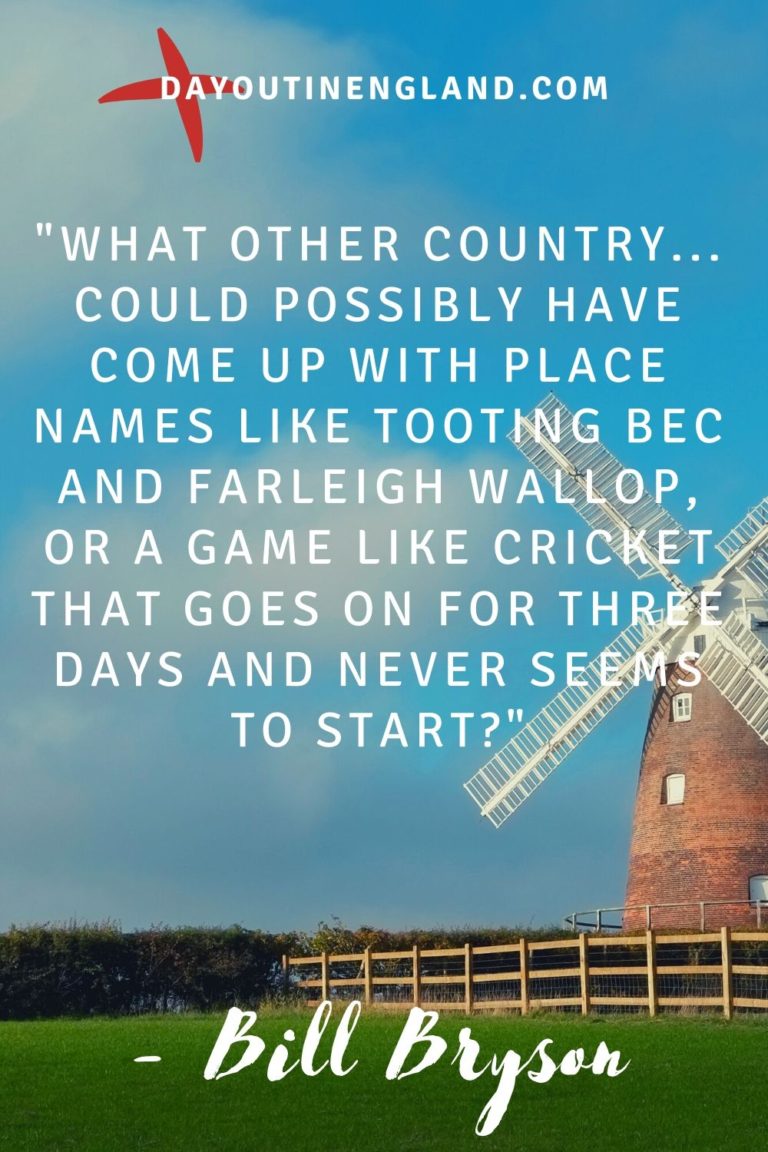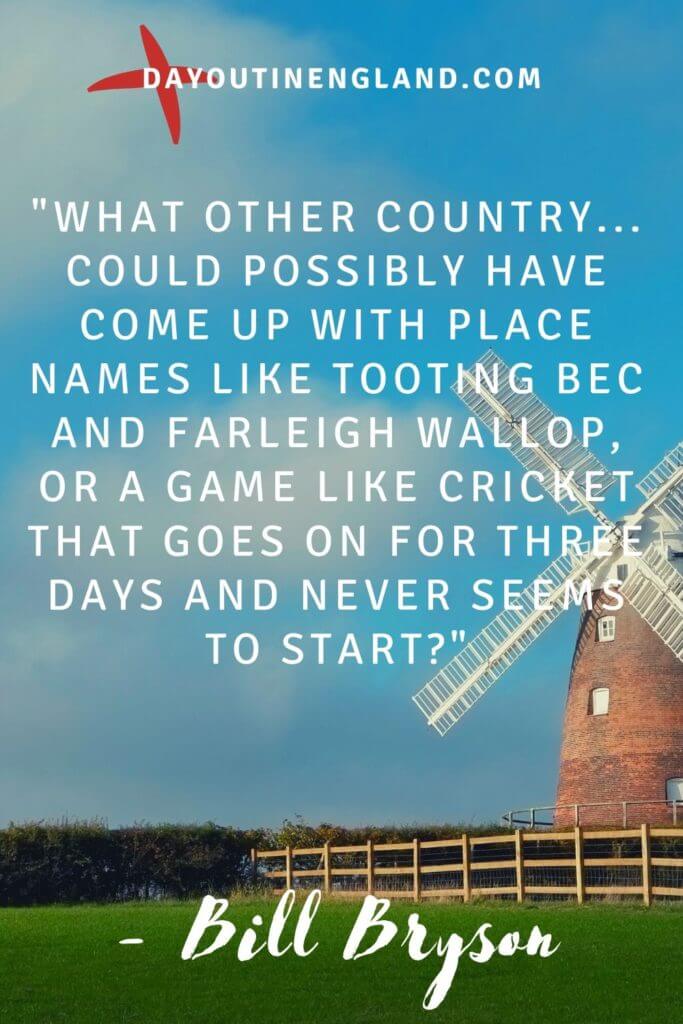 ---
READ MORE: 16 Fascinating Facts About Cricket in England
28. "I'm in heaven here because every two seconds someone is asking if I want a cup of tea and I always say yes."

– Rachel McAdams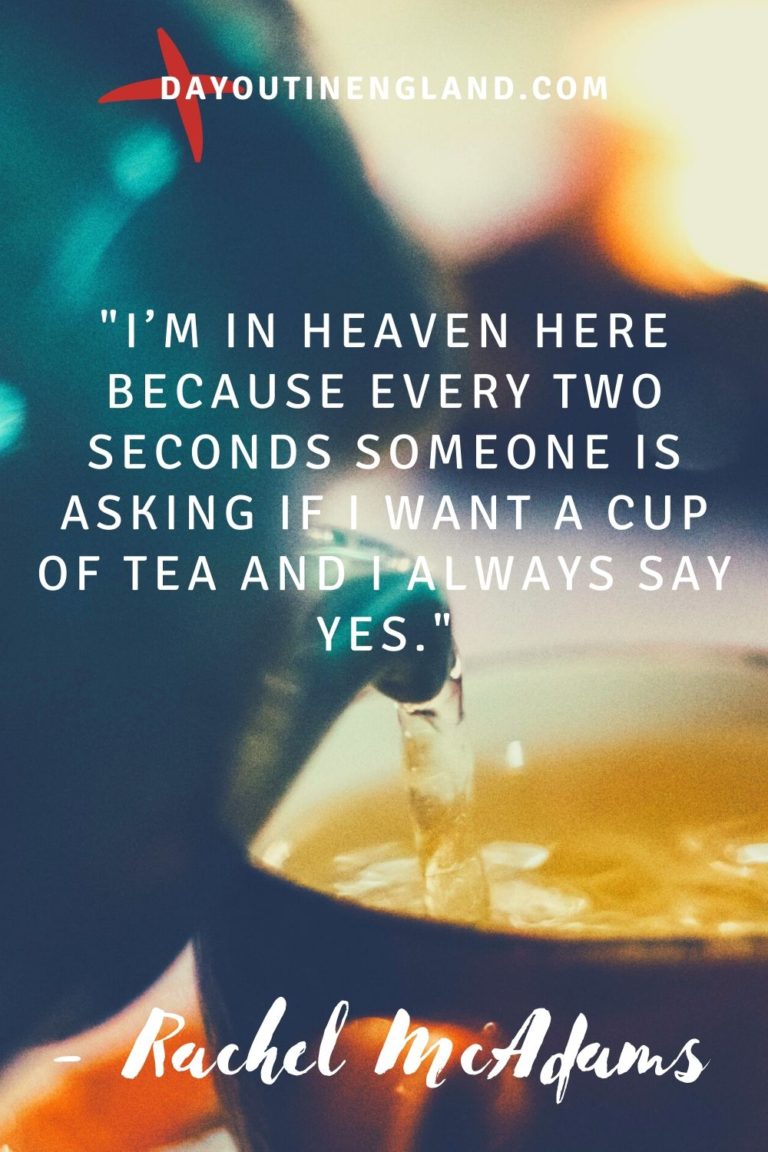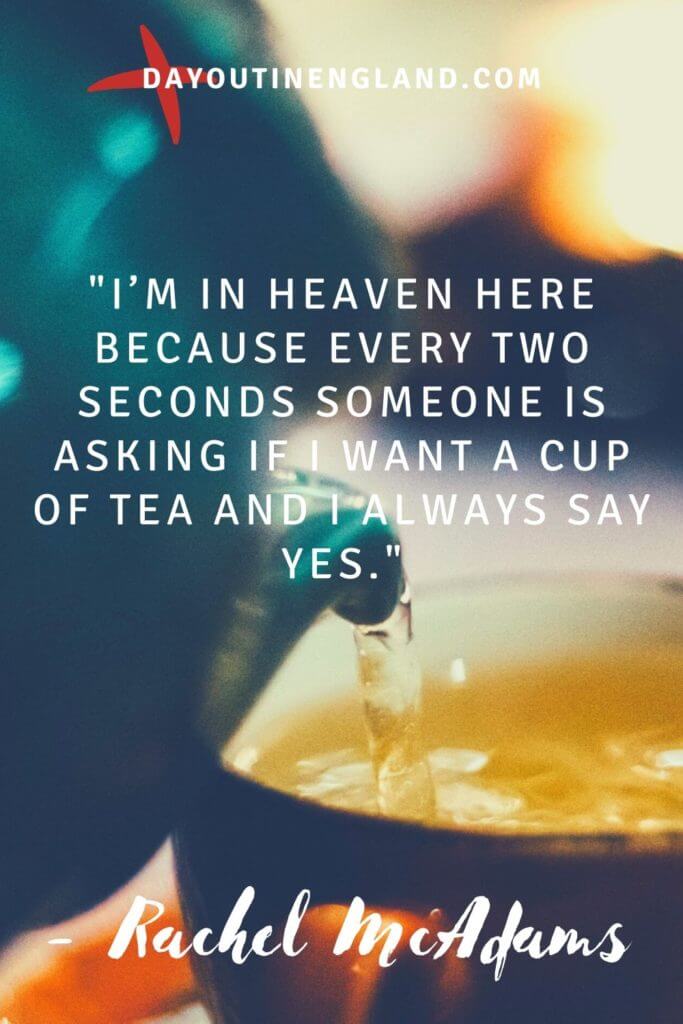 ---
29. "I love how excited you Brits get when there's a hint of sunshine. It's hilarious, and you have good humour."

– Will.I.Am.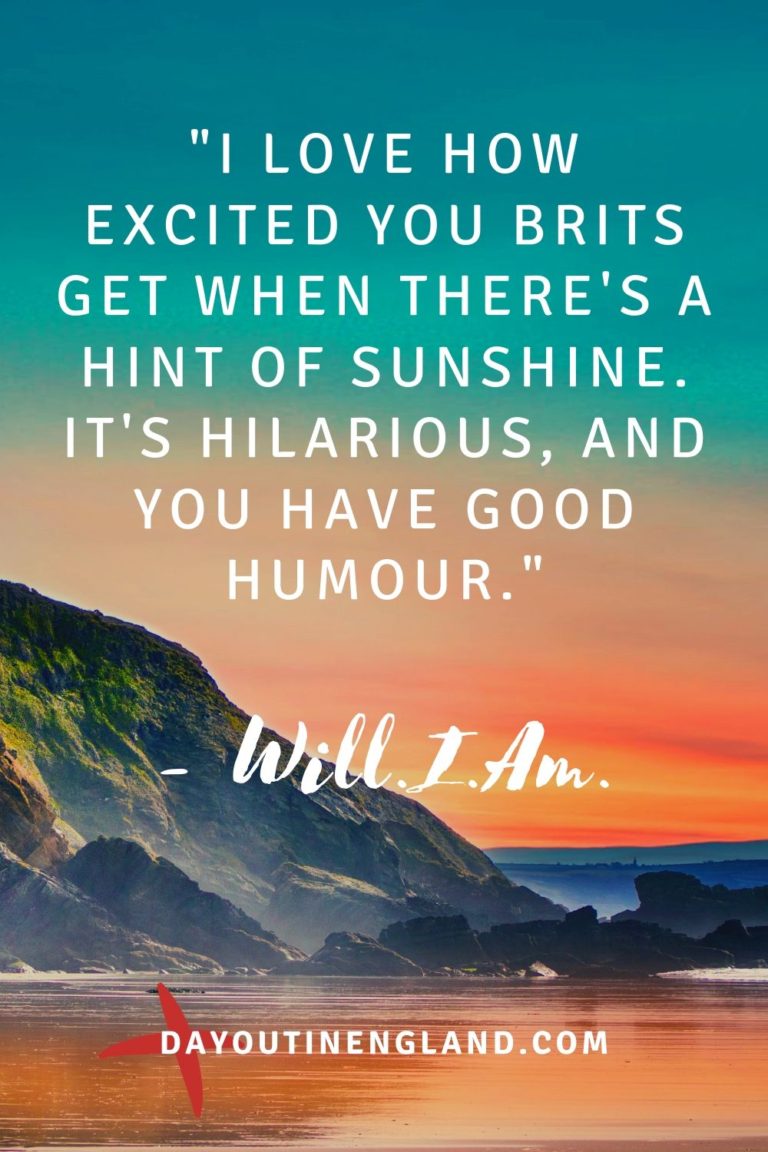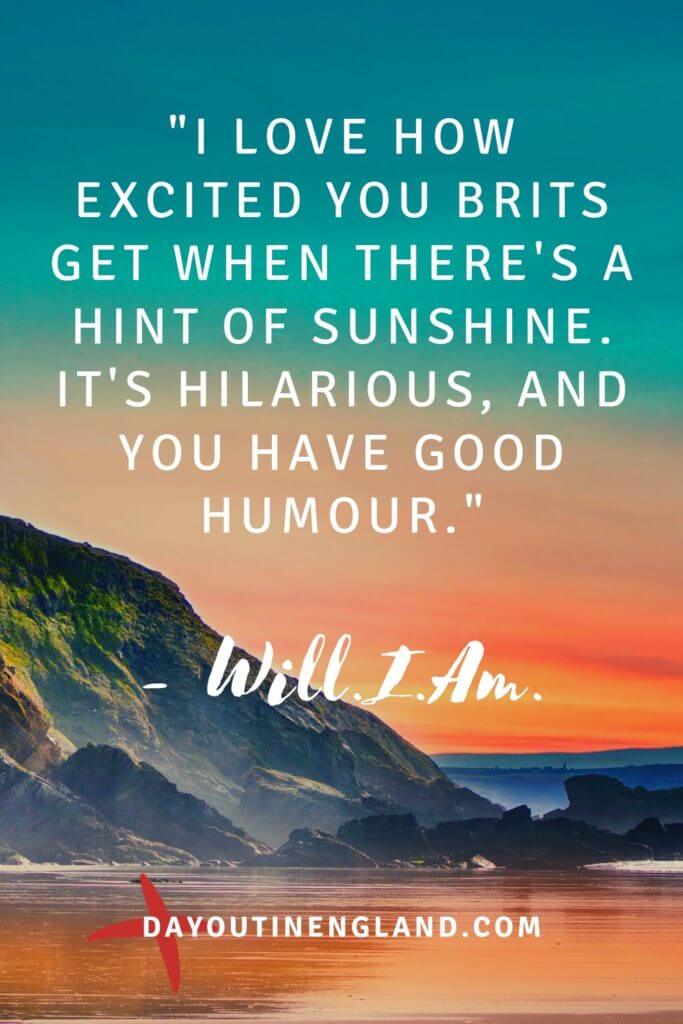 ---
30. "It's the sense of humour. I've always felt 100 per cent at home in Britain and in London. I'm also fascinated by the history. I've loved taking weird little sojourns down to Bath or Rye or Chichester, or just wandering around Canterbury."

– Johnny Depp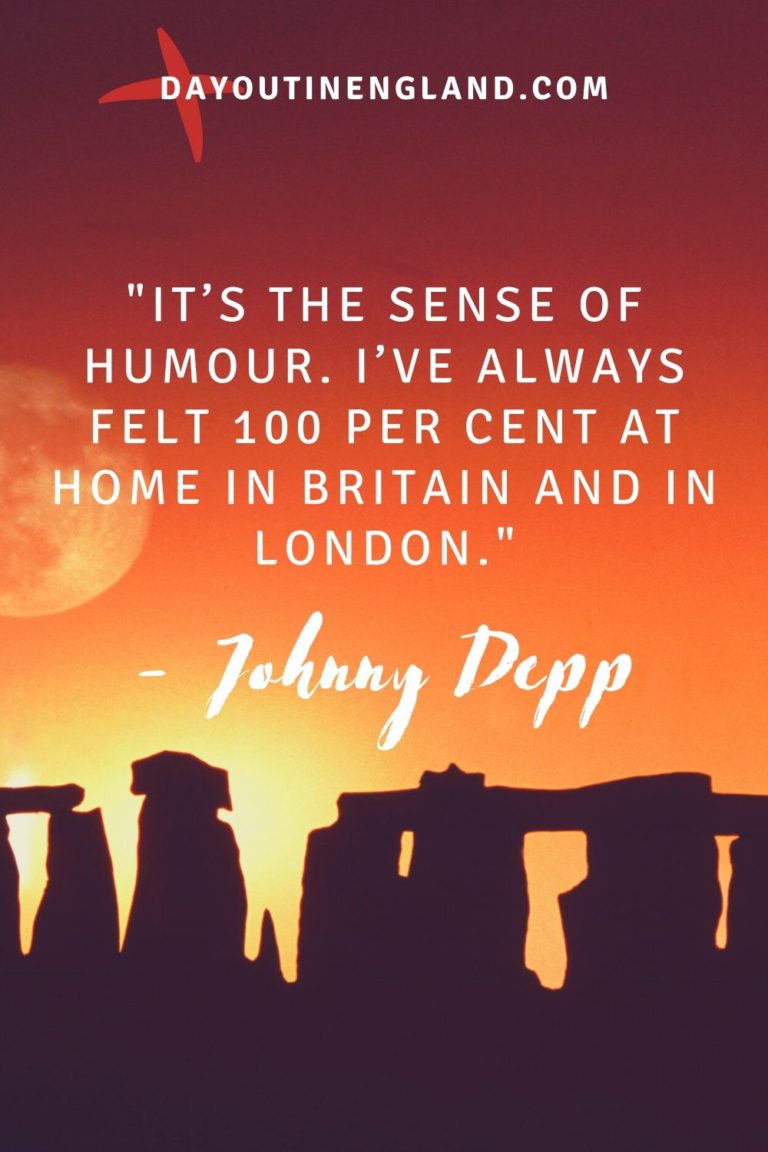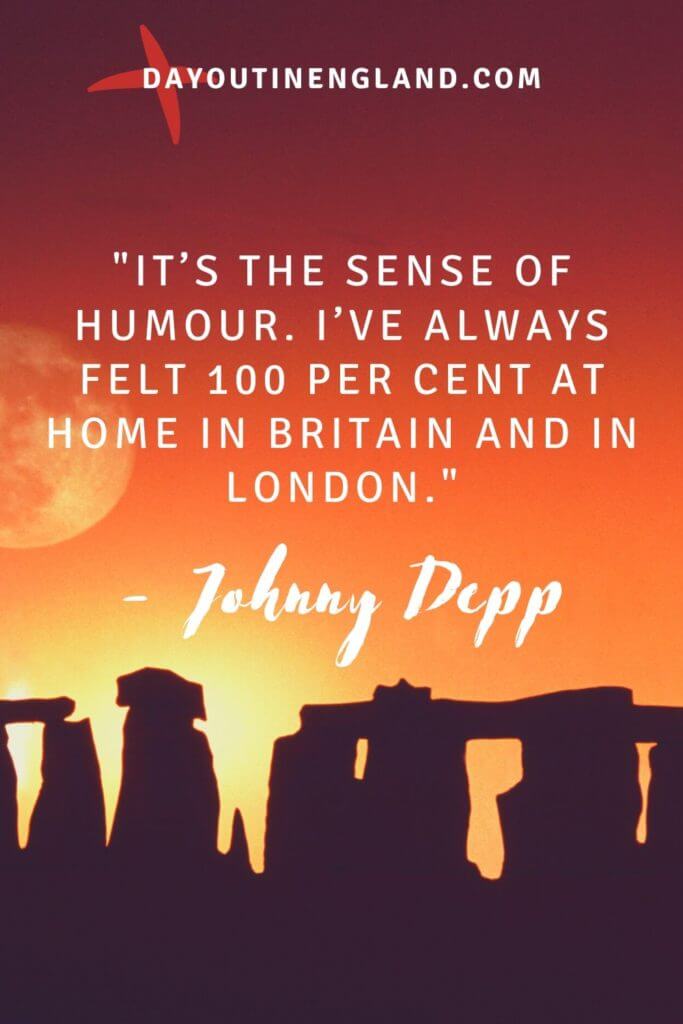 ---
31. "Brits really are the coolest people. Can you help me forge a birth certificate so I can get a British passport?"

– Lady Gaga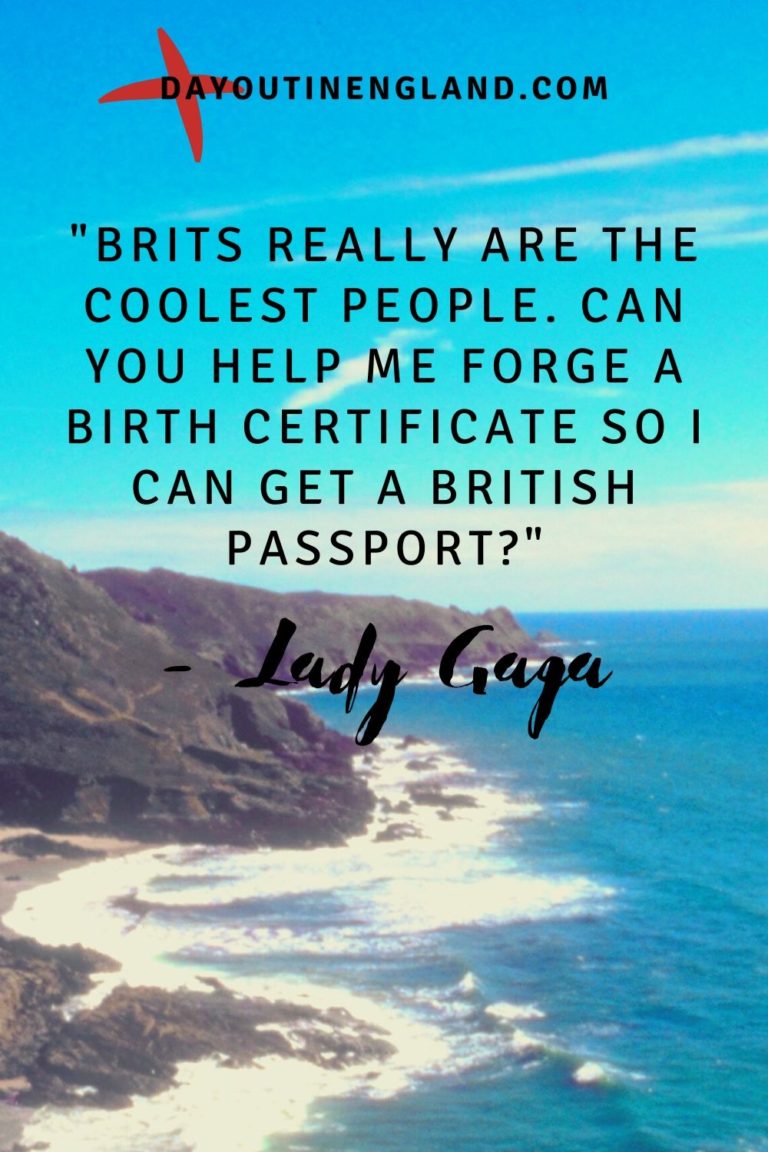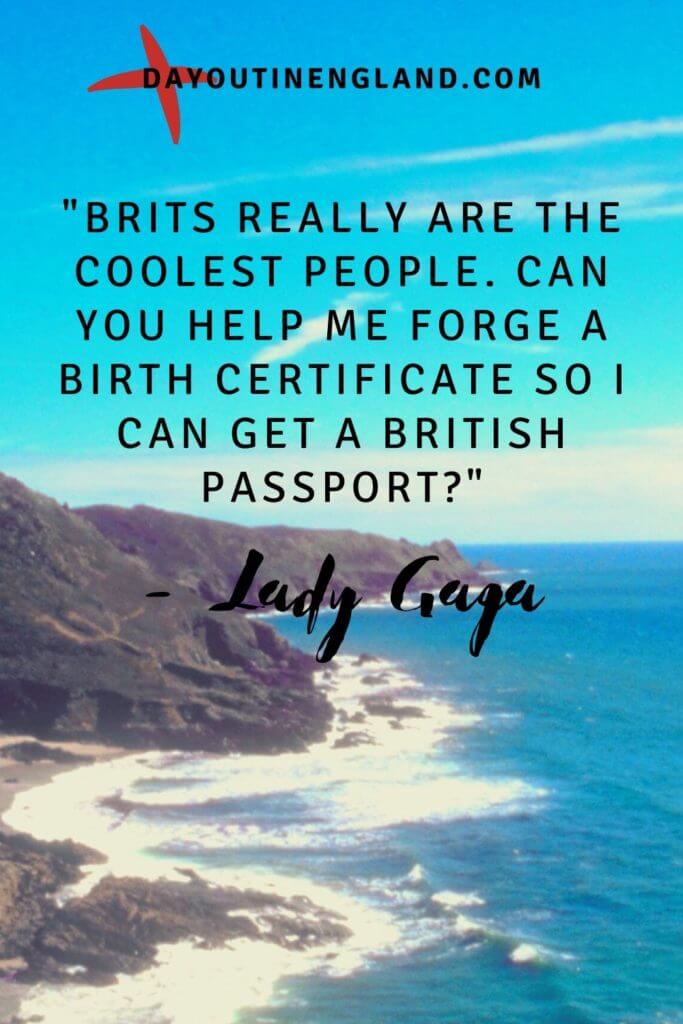 ---
32. "I love the English lifestyle, it's not as capitalistic as America. People don't talk about work and money, they talk about interesting things at dinner."

– Gwyneth Paltrow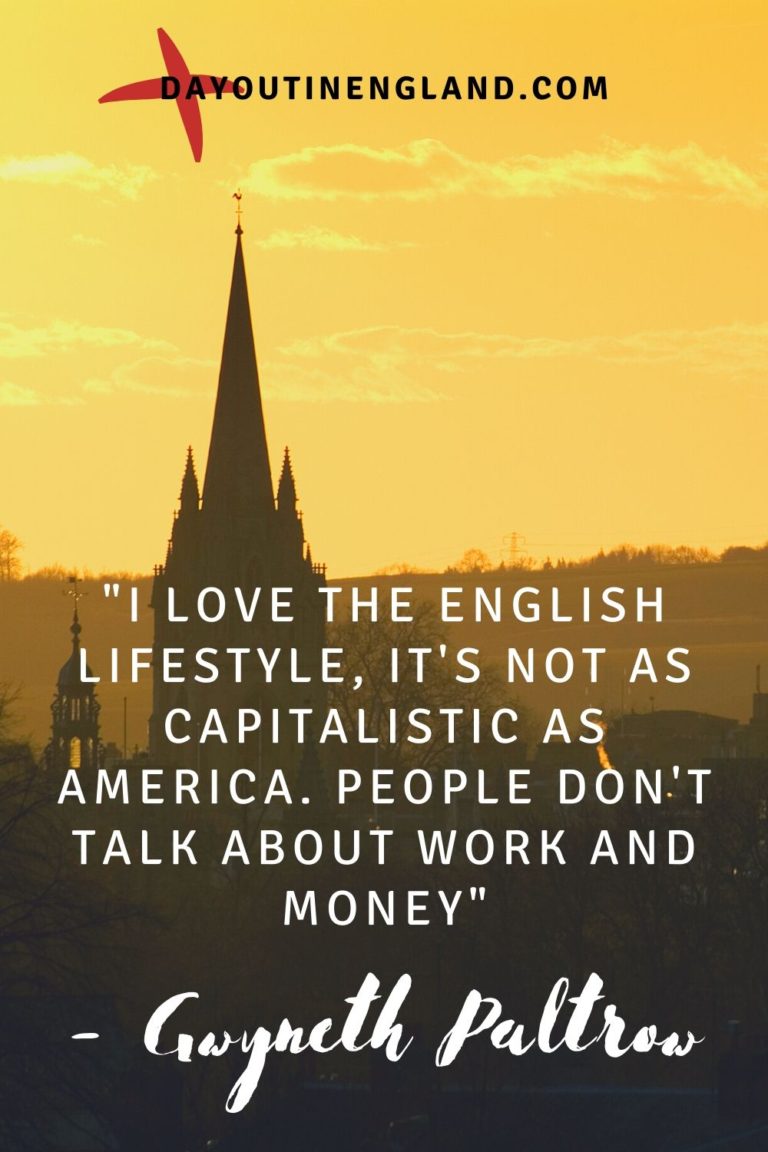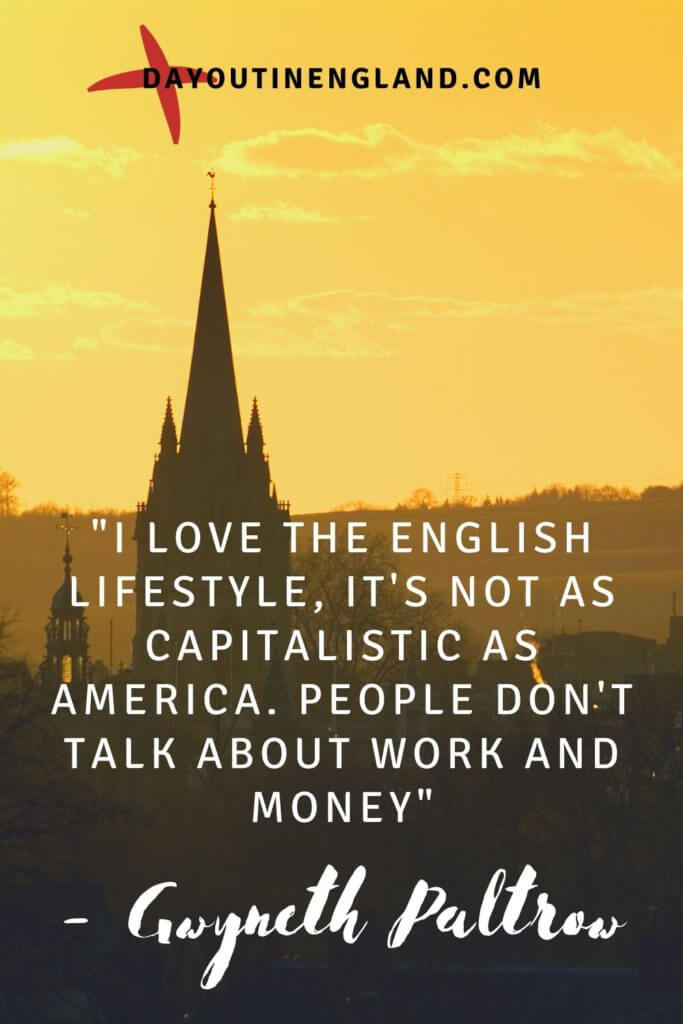 ---
33. "In spite of Keble College, and the tramways, and the sporting prints, Oxford still remains the most beautiful thing in England, and nowhere else are life and art so exquisitely blended, so perfectly made one."

– Oscar Wilde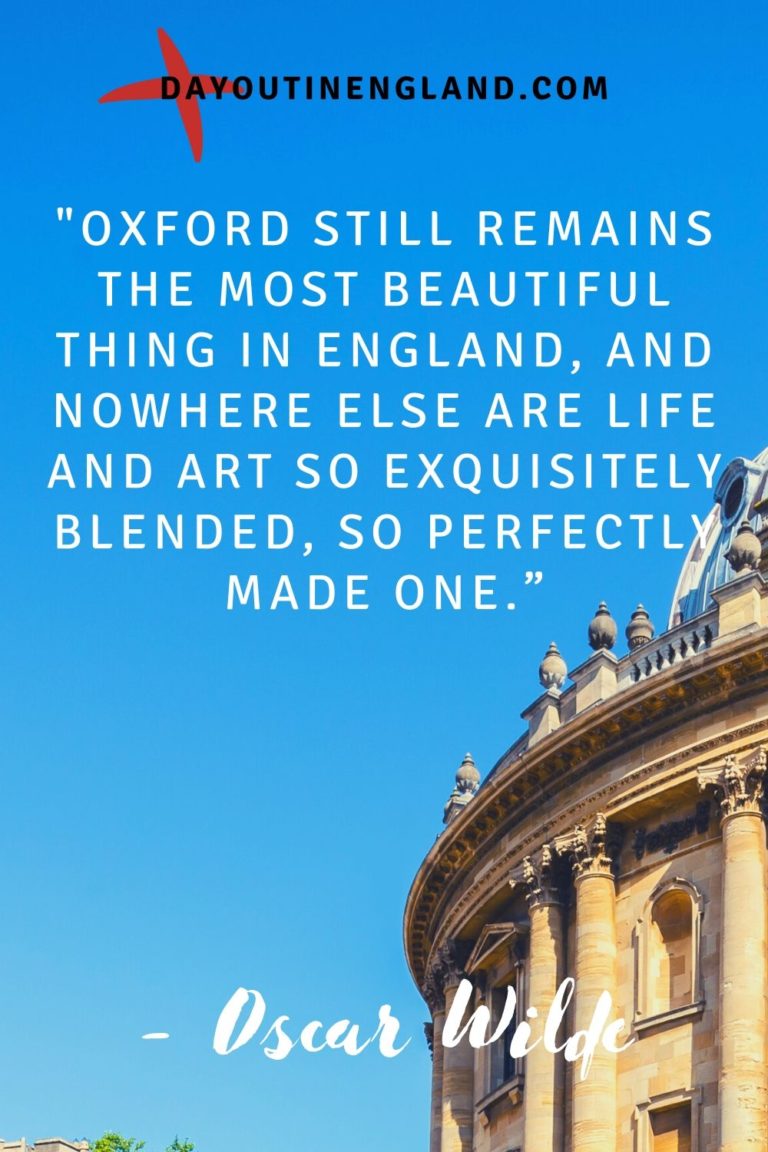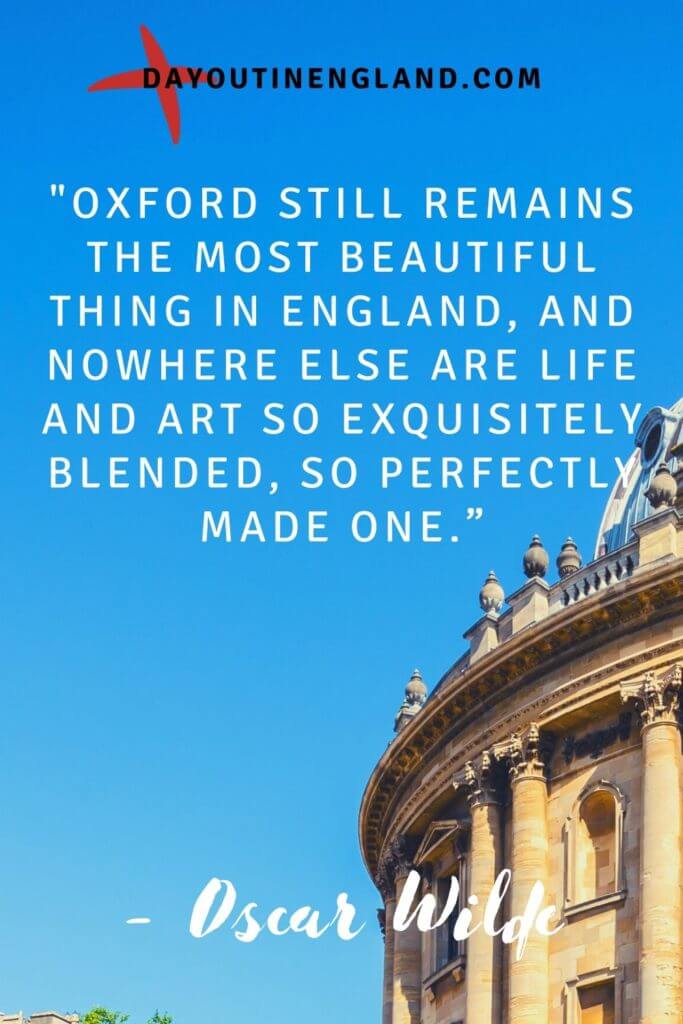 ---
34. "I'm extremely fortunate that I live in an area that inspires me to train and enjoy it. The same view that I've seen a million times never fails to amaze me and the scenery changes with the seasons and the weather. I'm convinced that the characters also make it a very special place."

– Alistair Brownlee, on Yorkshire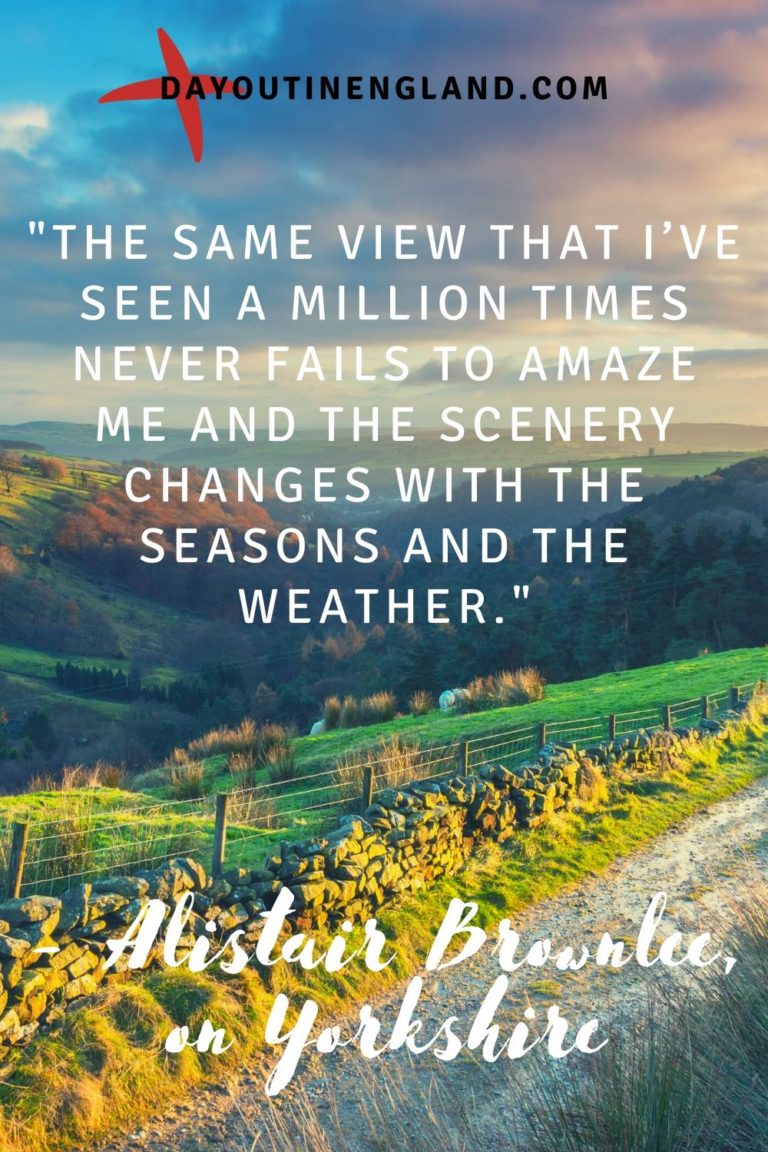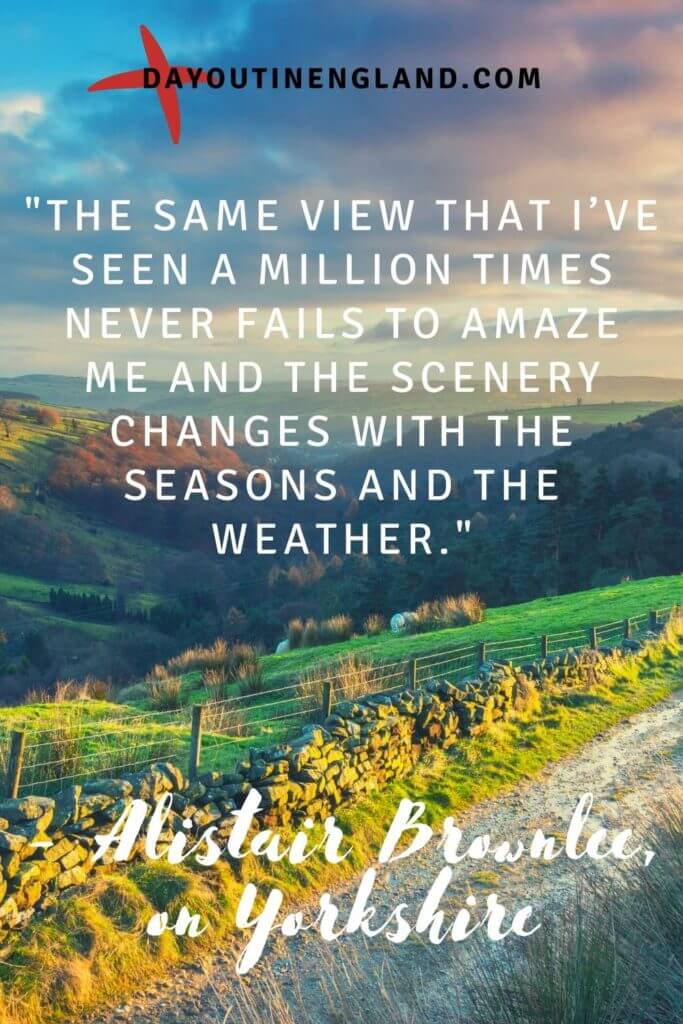 ---
35. "Cornwall is one of the most beautiful places, with great people – there's not a great downside to it."

– Tori Amos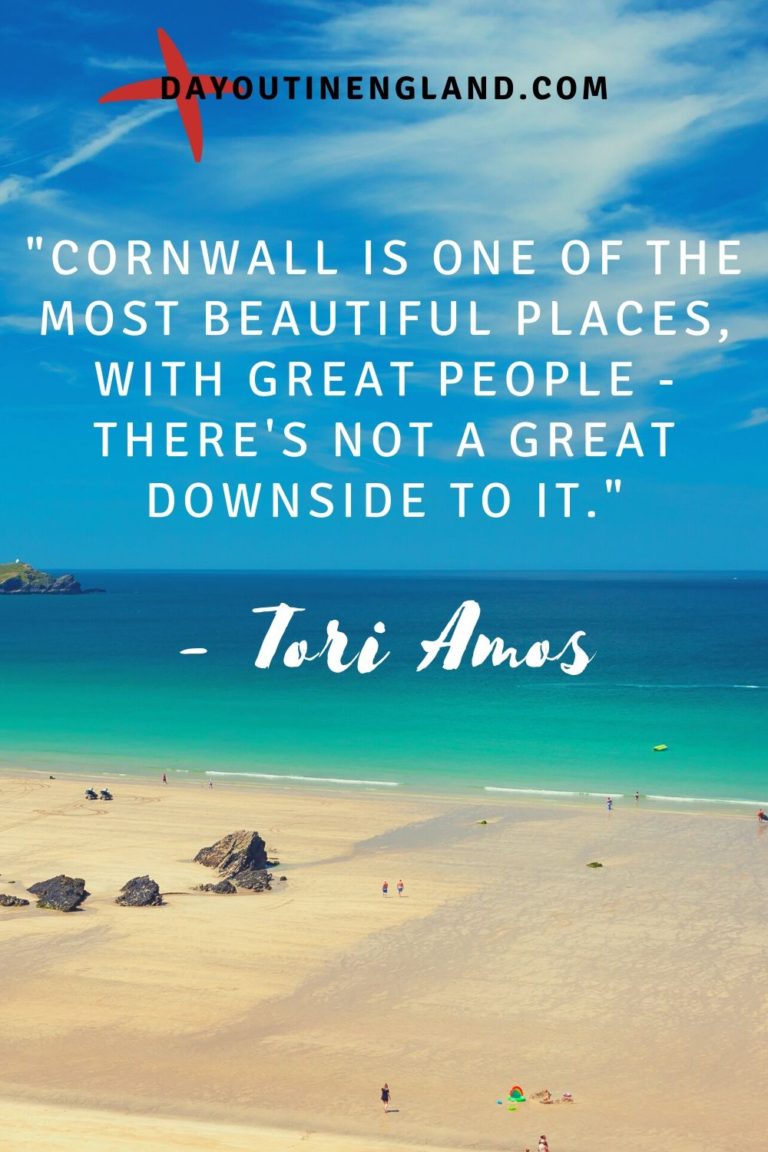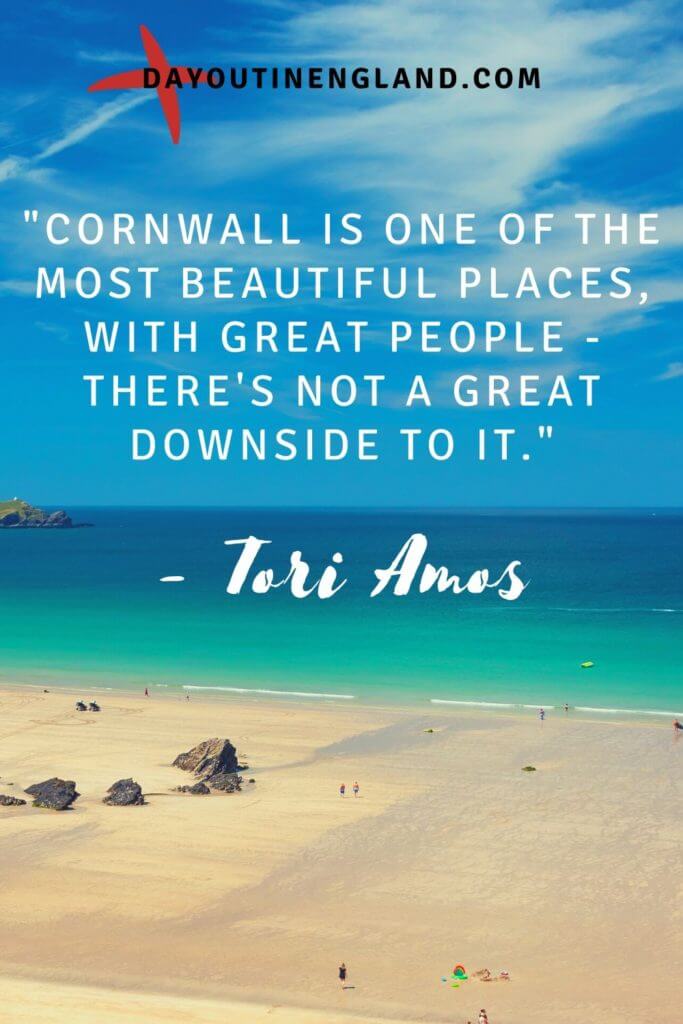 36. "East Yorkshire, to the uninitiated, just looks like a lot of little hills. But it does have these marvellous valleys that were caused by glaciers, not rivers. So it is unusual."

– David Hockney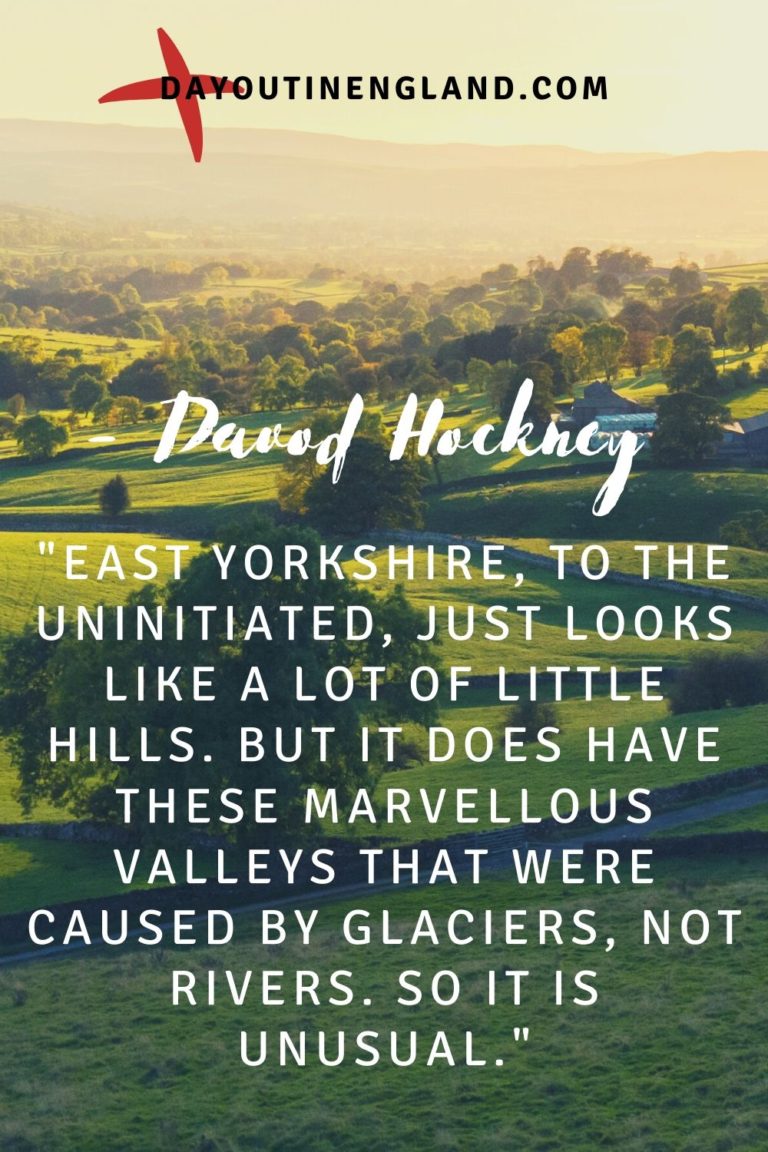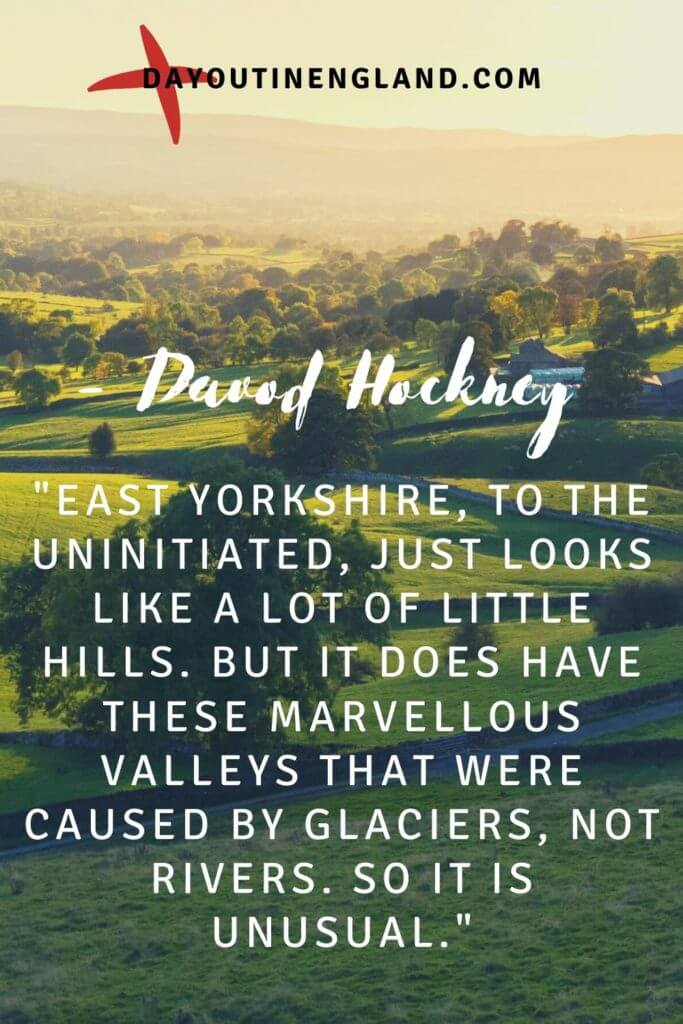 37. "I wonder anybody does anything at Oxford but dream and remember, the place is so beautiful. One almost expects the people to sing instead of speaking. It is all like an opera."

– WB Yeats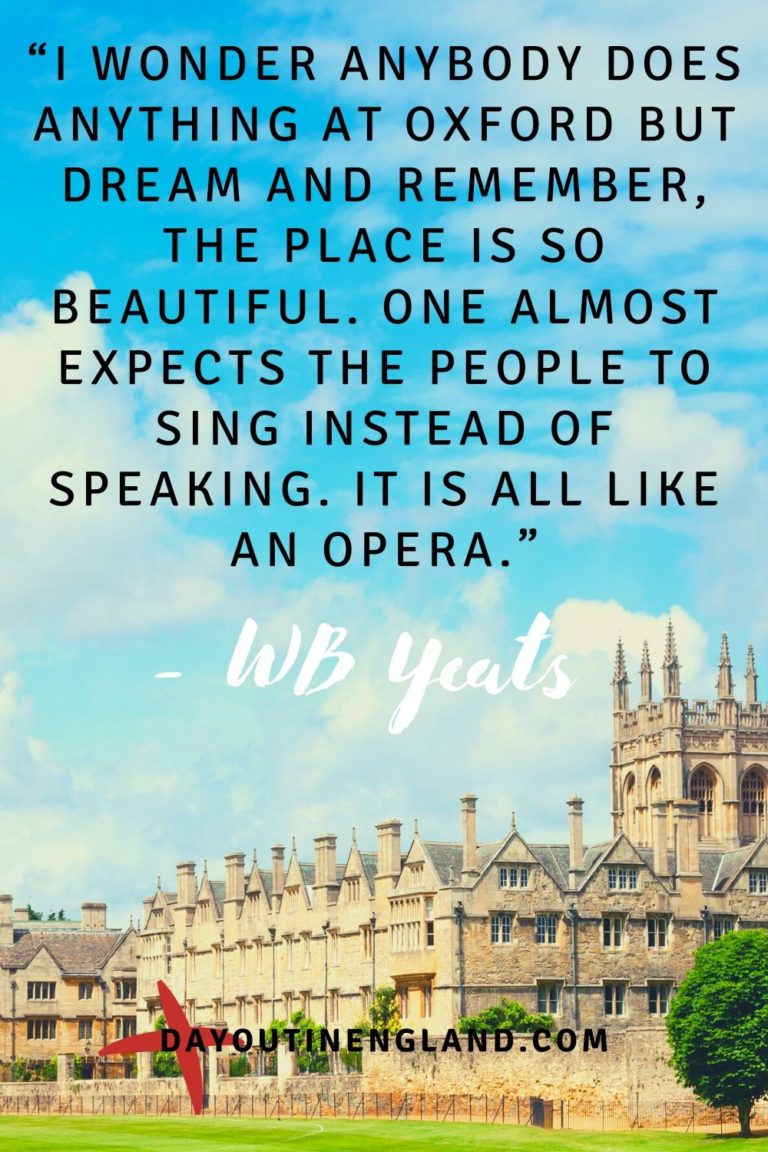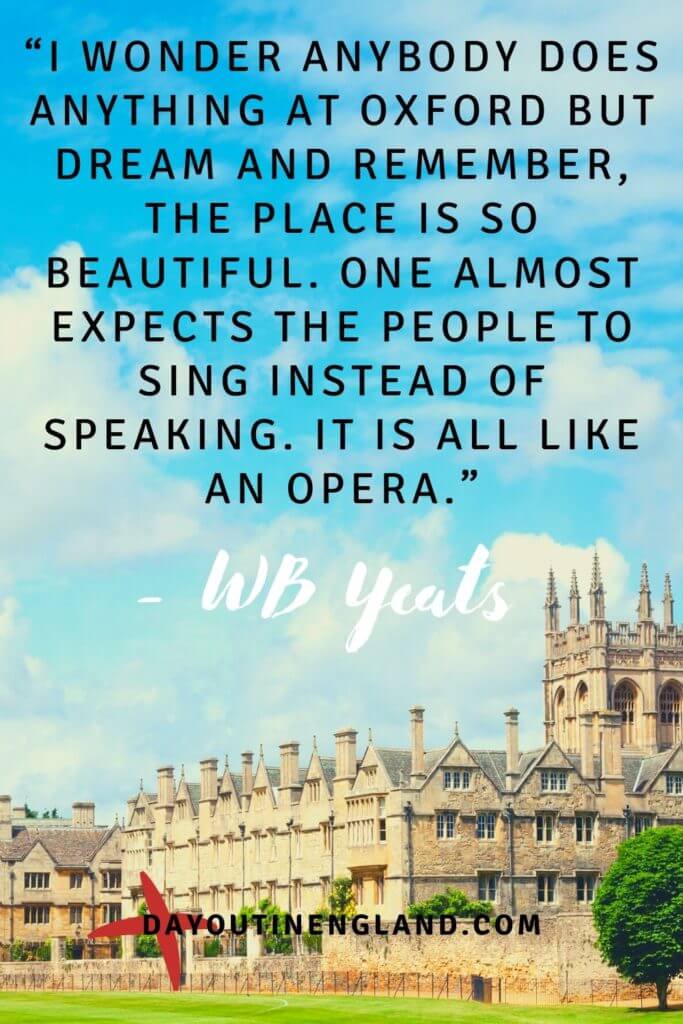 ---
38. "An awful lot of people have childhood memories of holidays in Cornwall, and the holidays are old-fashioned and hugely successful. You stick a child and a dog on one of the beaches, and they just light up; they just love it."

– Martin Clunes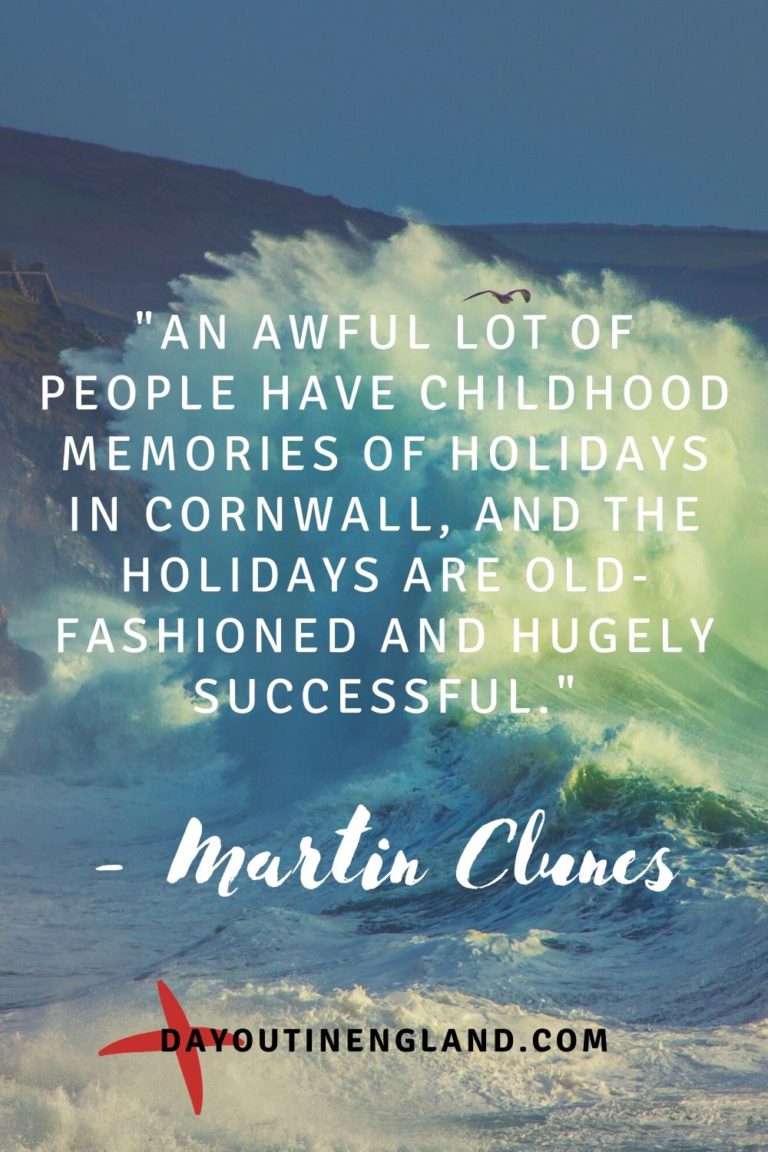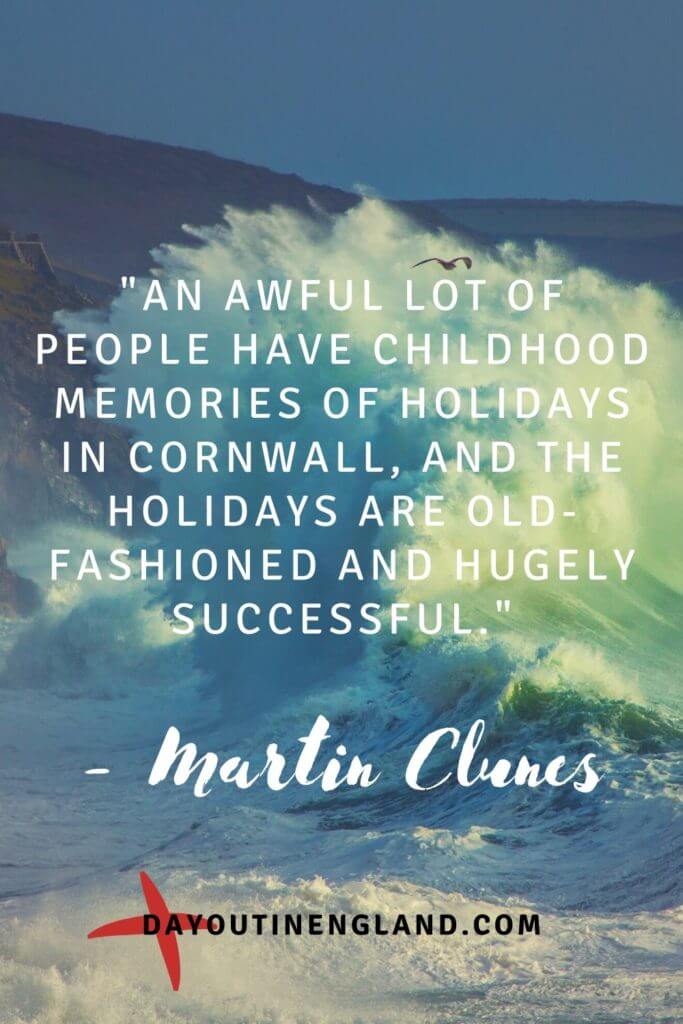 ---
39. "The loveliest spot that man hath found."

– William Wordsworth, on the Lake District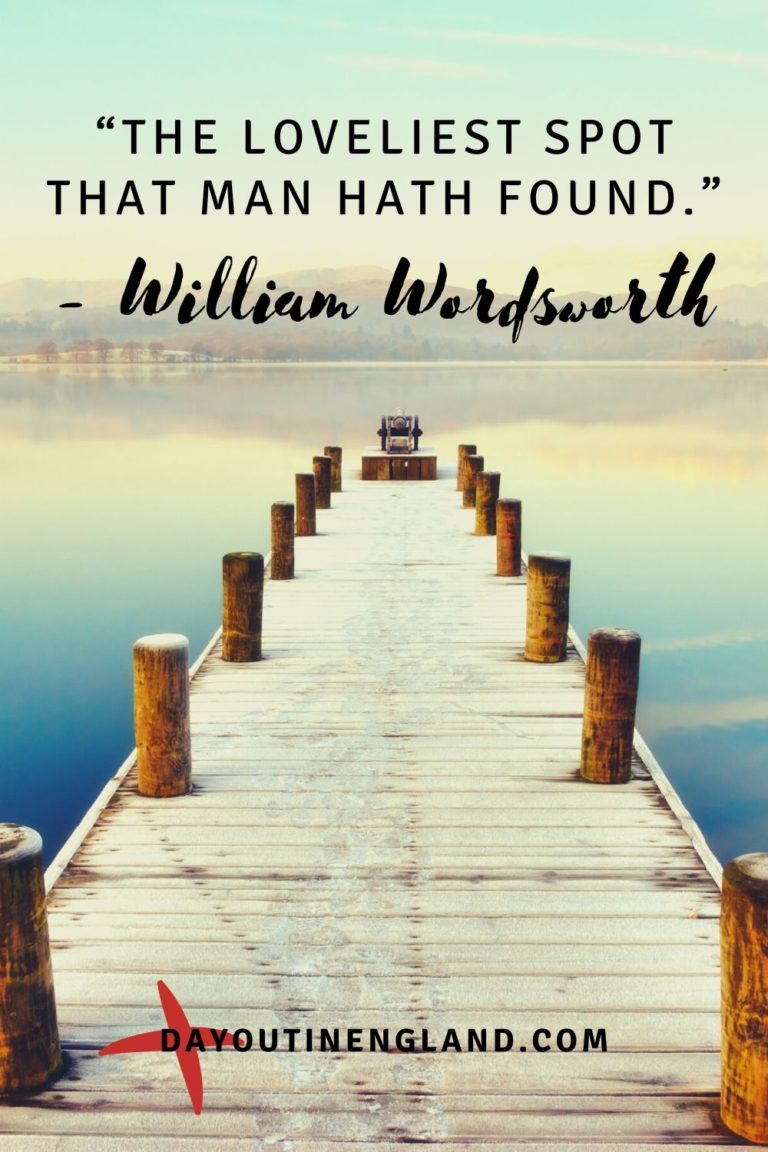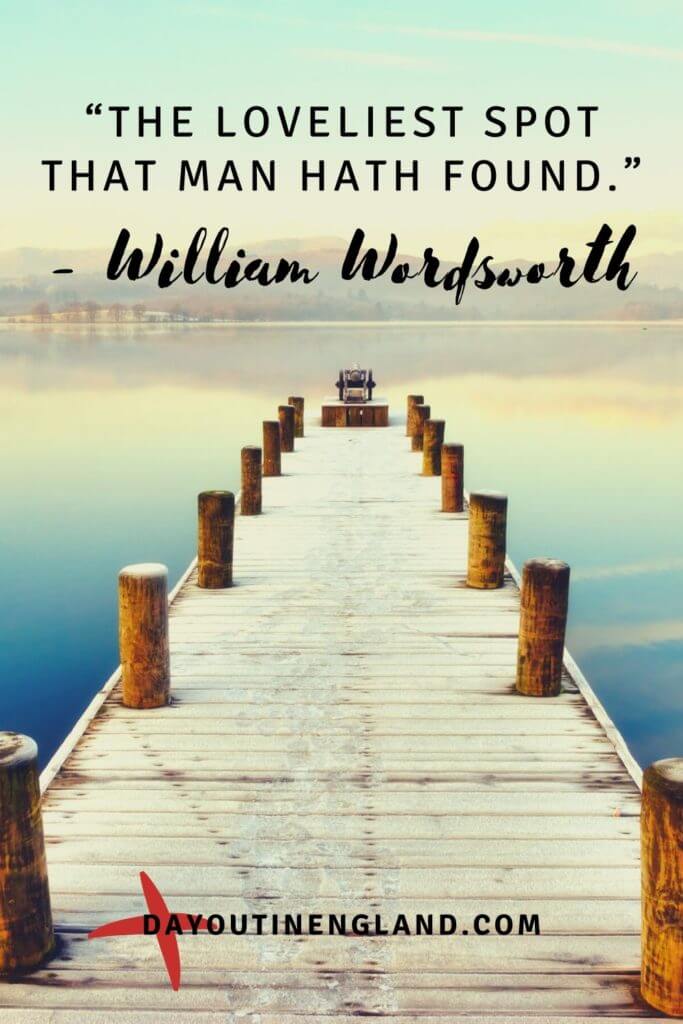 ---
40. "On many accounts, Cornwall may be regarded as one of the most interesting counties of England, whether we regard it for its coast scenery, its products, or its antiquities."

– Sabine Baring-Gould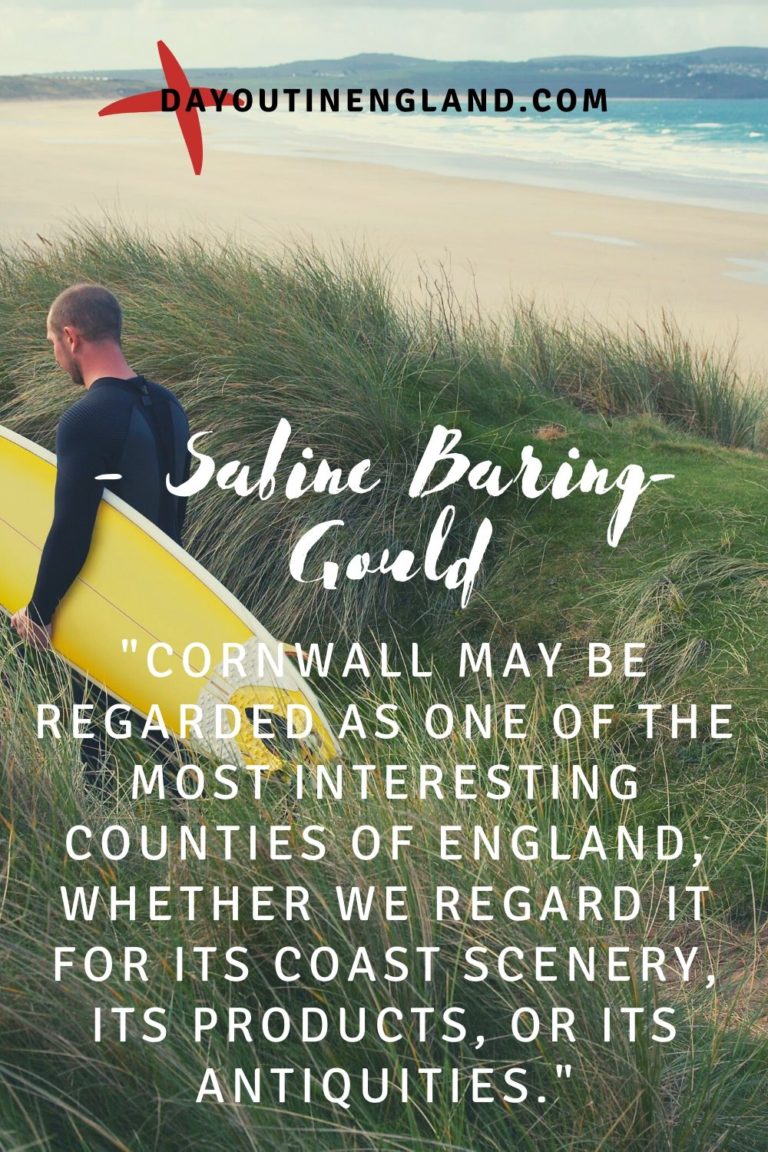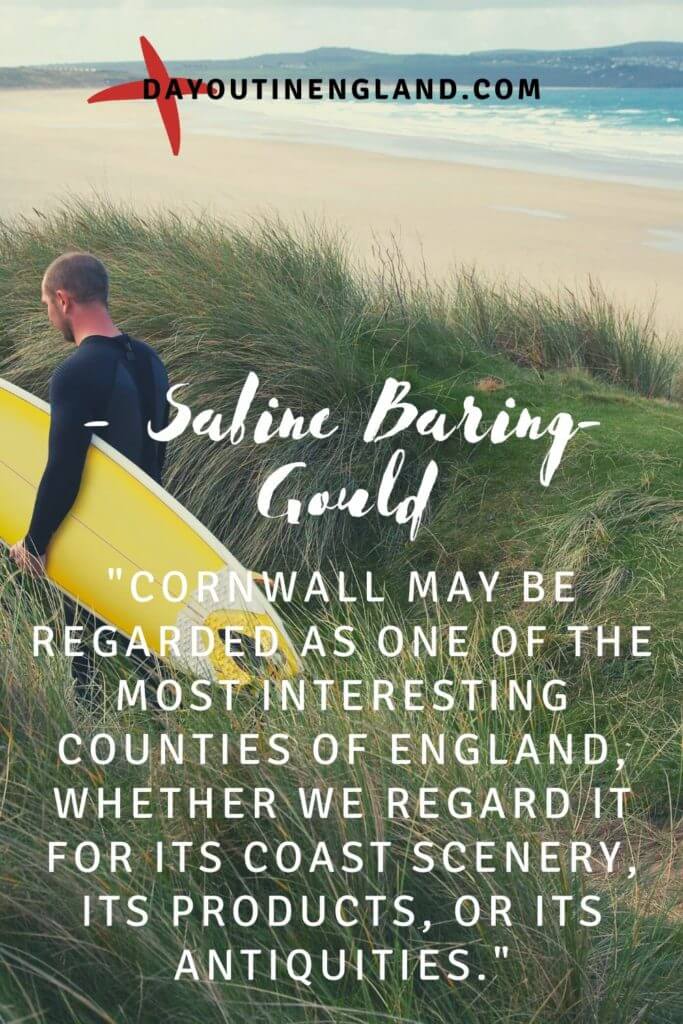 ---
41. "It must be said that Brighton, unlike London, makes driving seem very appealing. Instead of glowering faces and angry horns on all sides, we have the coast road in front of us and the Sussex Downs just 10 minutes behind us."

– Julie Burchill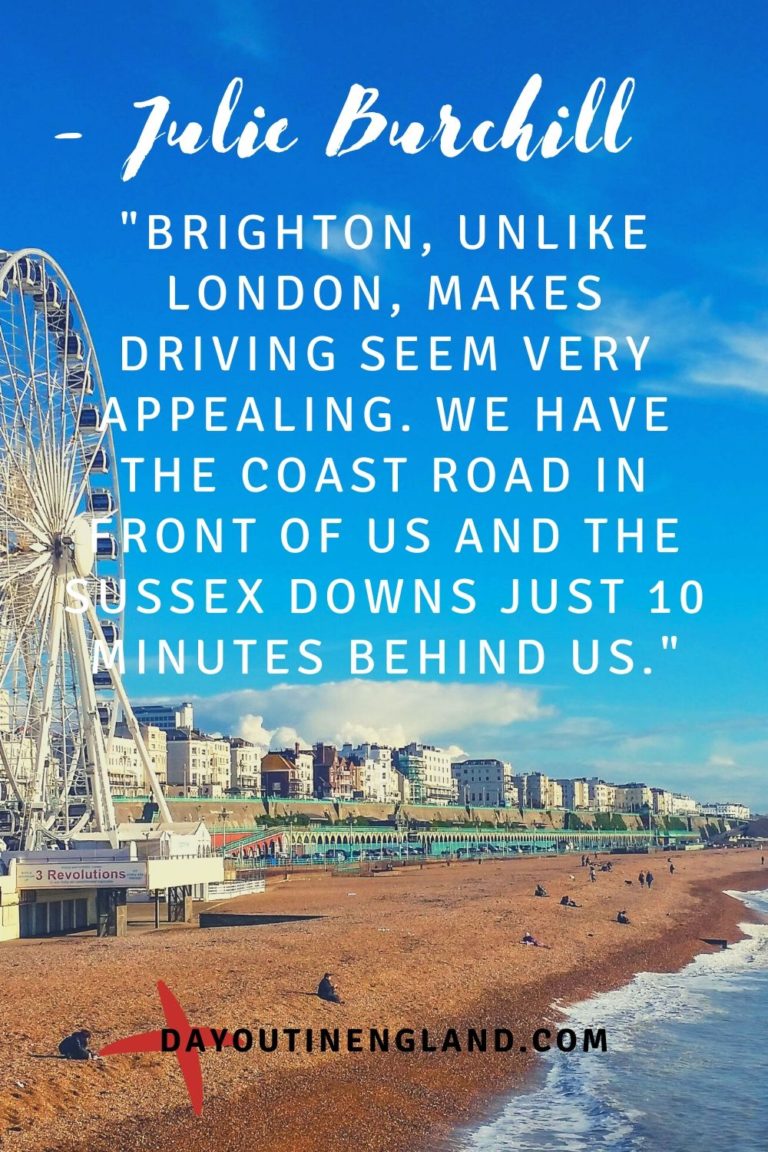 ---
42. "Essex is an amazing county, with its own set of rules. It's a completely different world."

– Denise Van Outen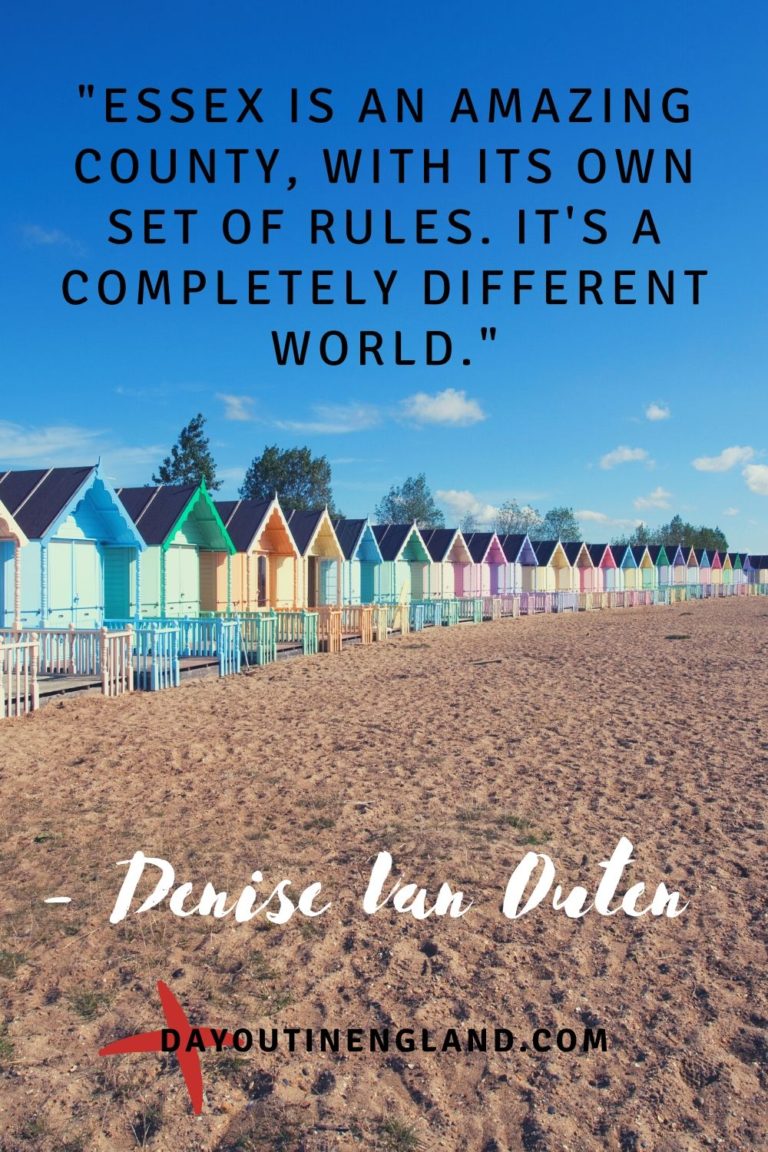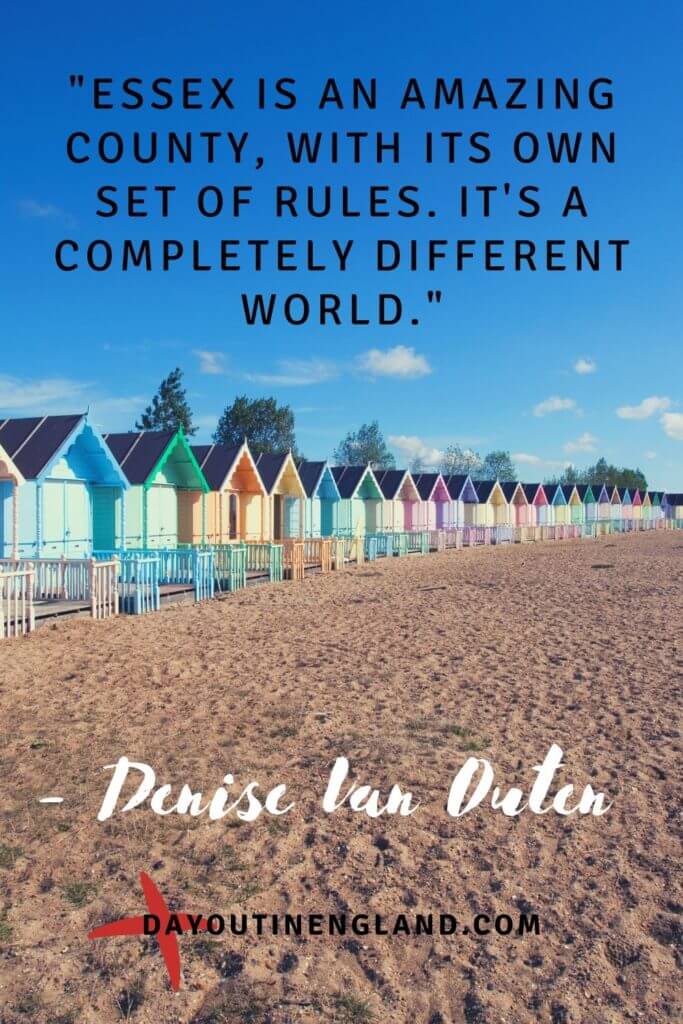 ---
43. "Think of England as a very large book. The Cotswolds would be an unfussy chapter in the middle somewhere where there is lots of limestone and even more sheep."

– Susan Meissner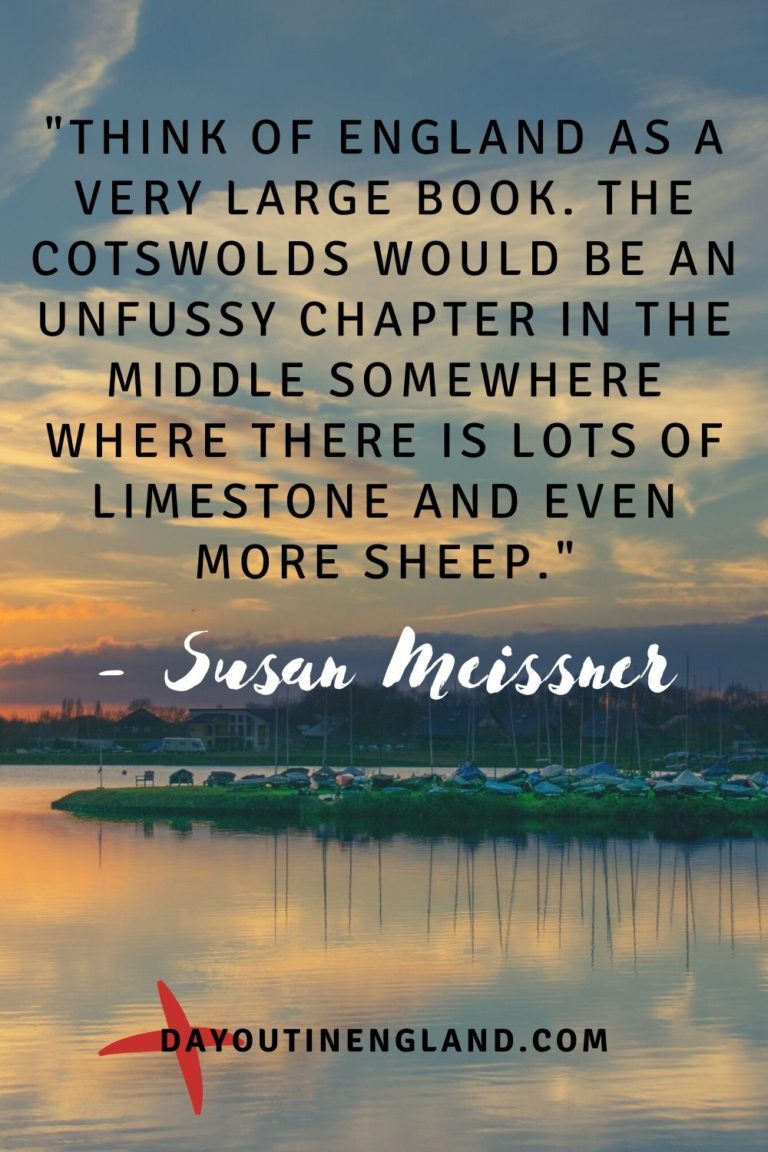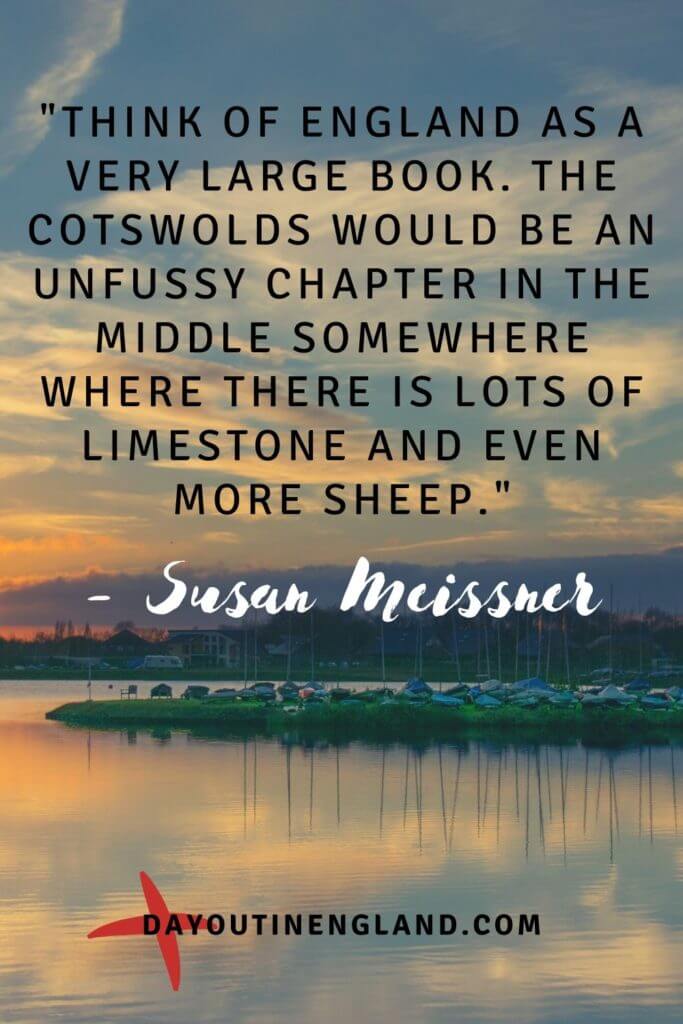 ---
44. "I grew up running miles of the Norfolk coastline. I'd think nothing of a six-mile run before breakfast. I still run, though not as far and not before muesli."

– James Dyson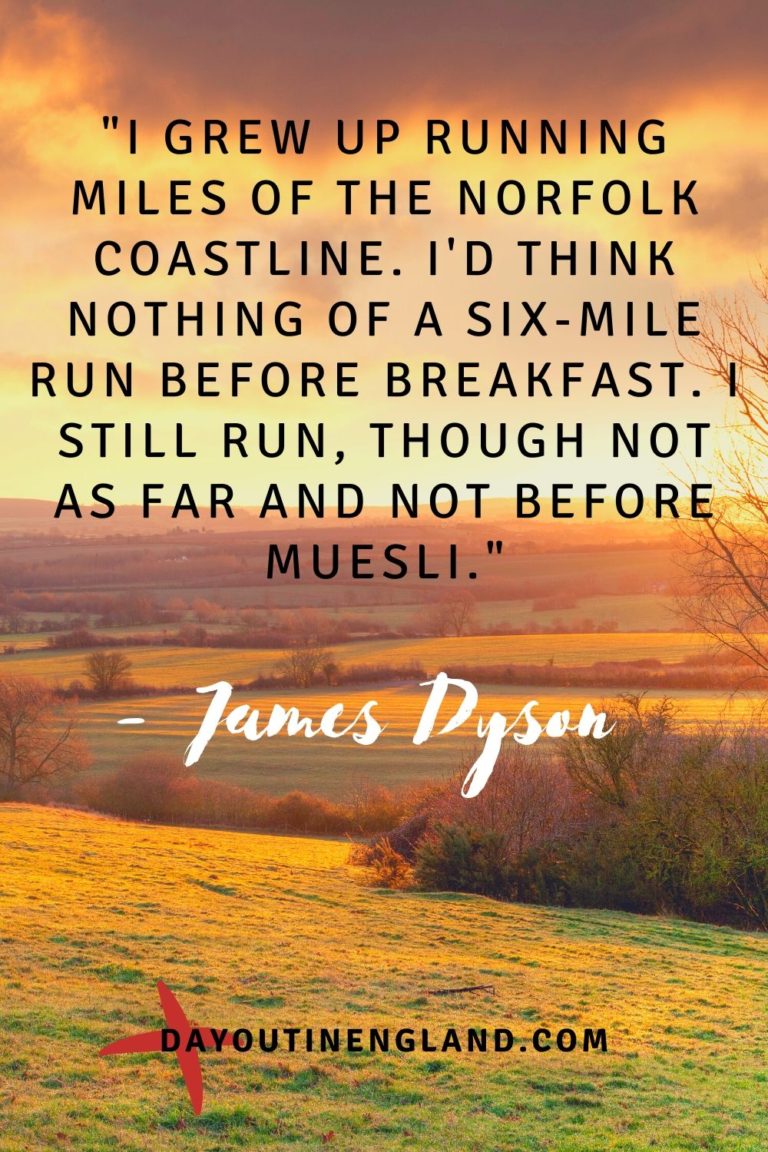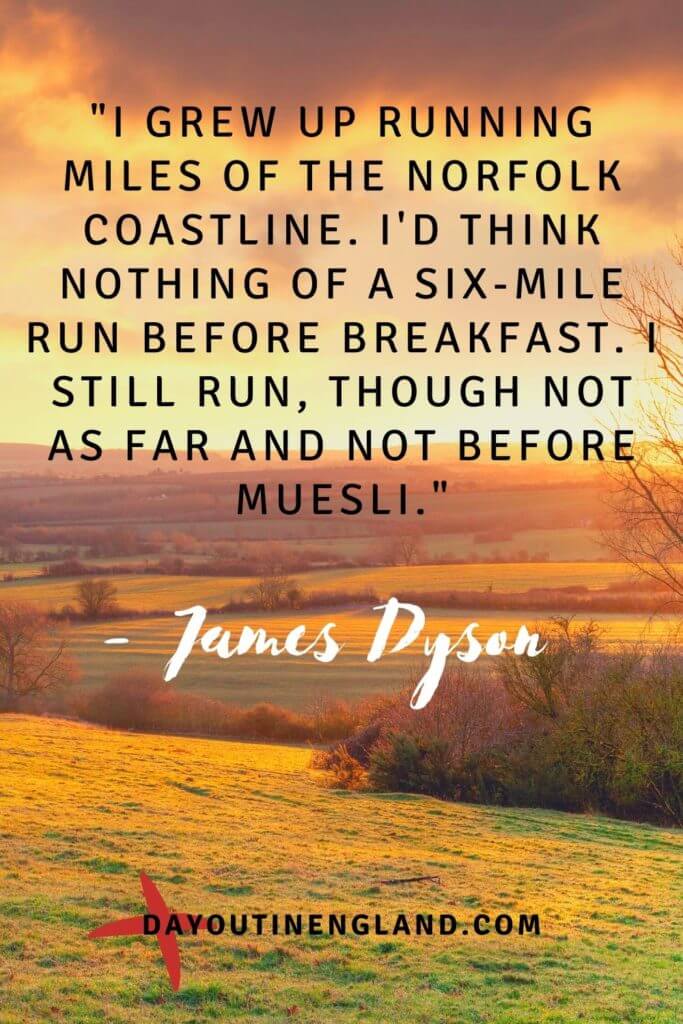 ---
45. "I think that Brighton, for a crime writer, is almost like a character."

– Peter James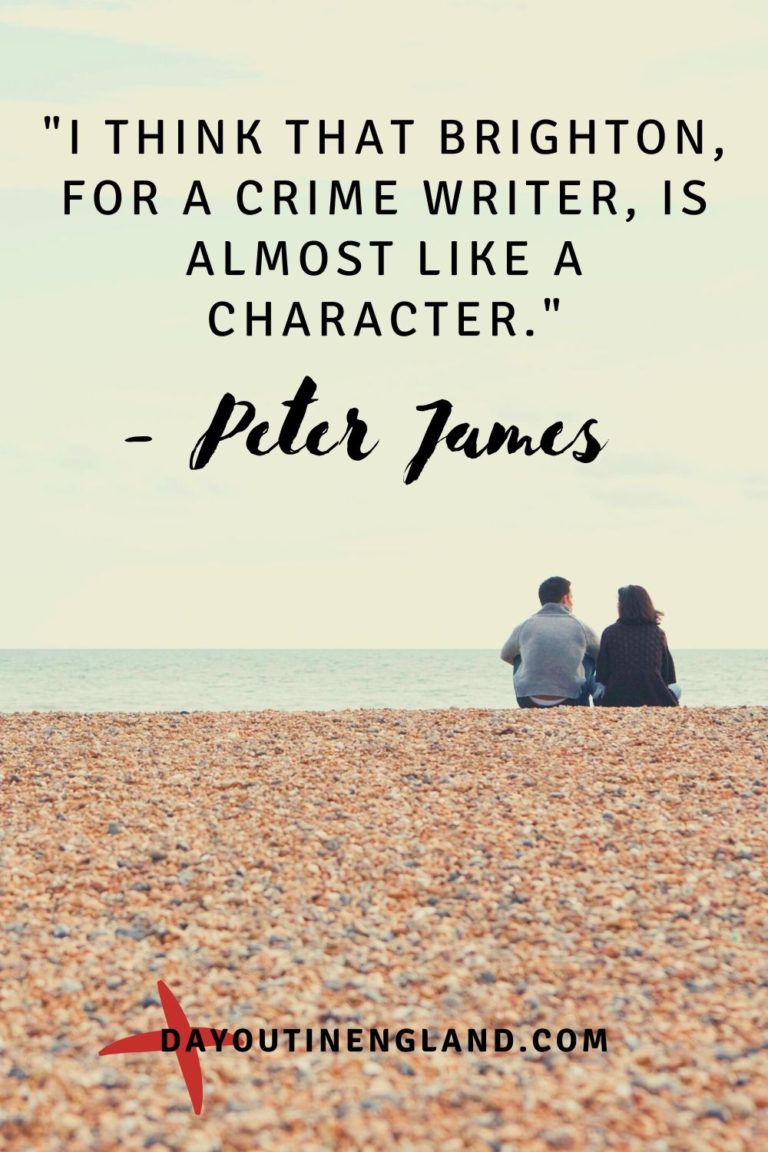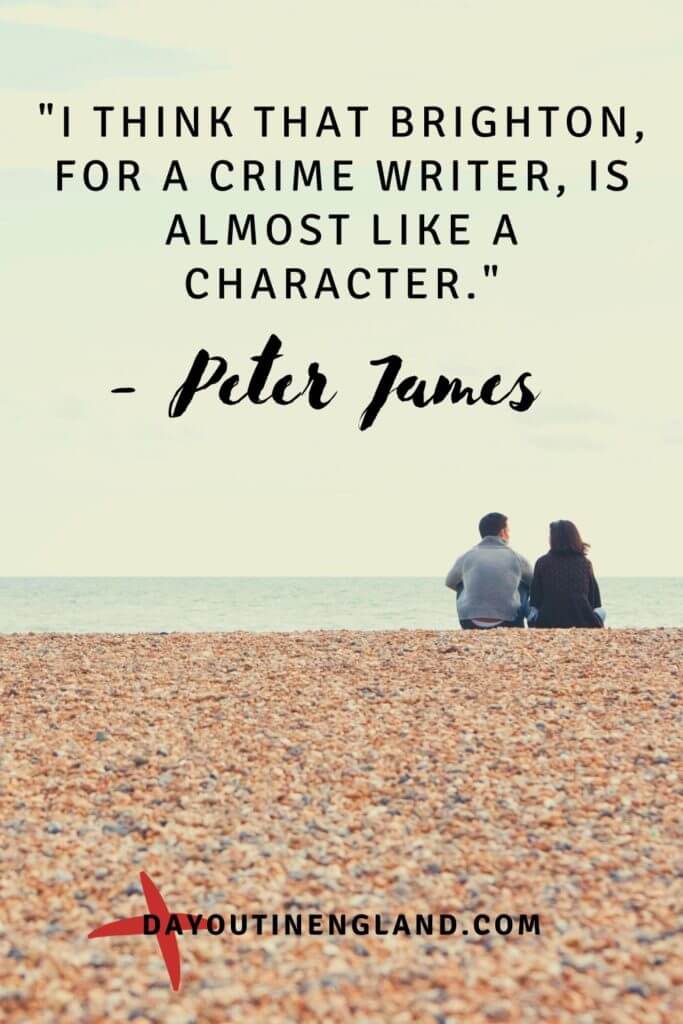 ---
46. "You either get Norfolk, with its wild roughness and uncultivated oddities, or you don't. It's not all soft and lovely. It doesn't ask to be loved."

– Stephen Fry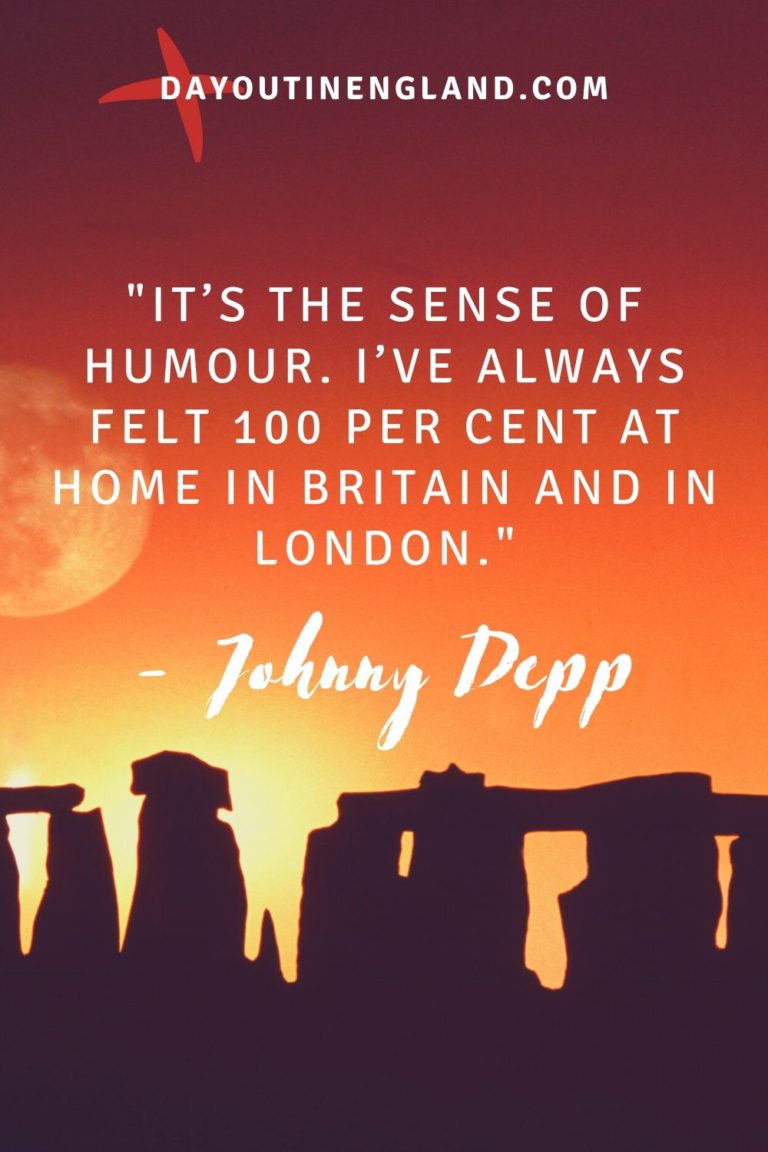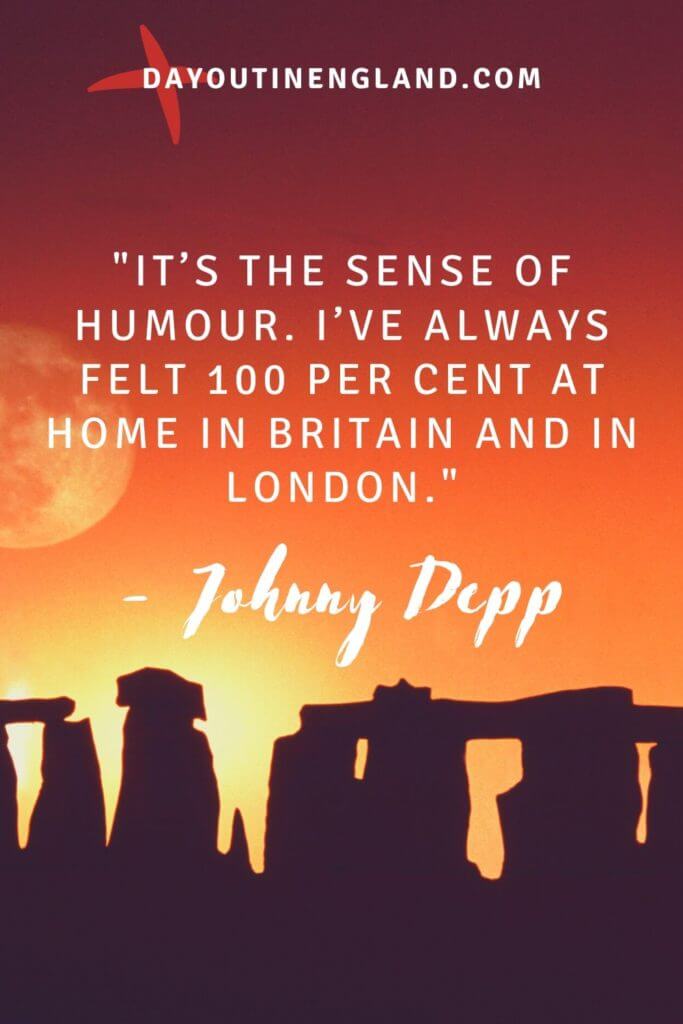 ---
47. "What a grand, higgledy-piggledy, sensible old place Norwich is!"

– J. B. Priestley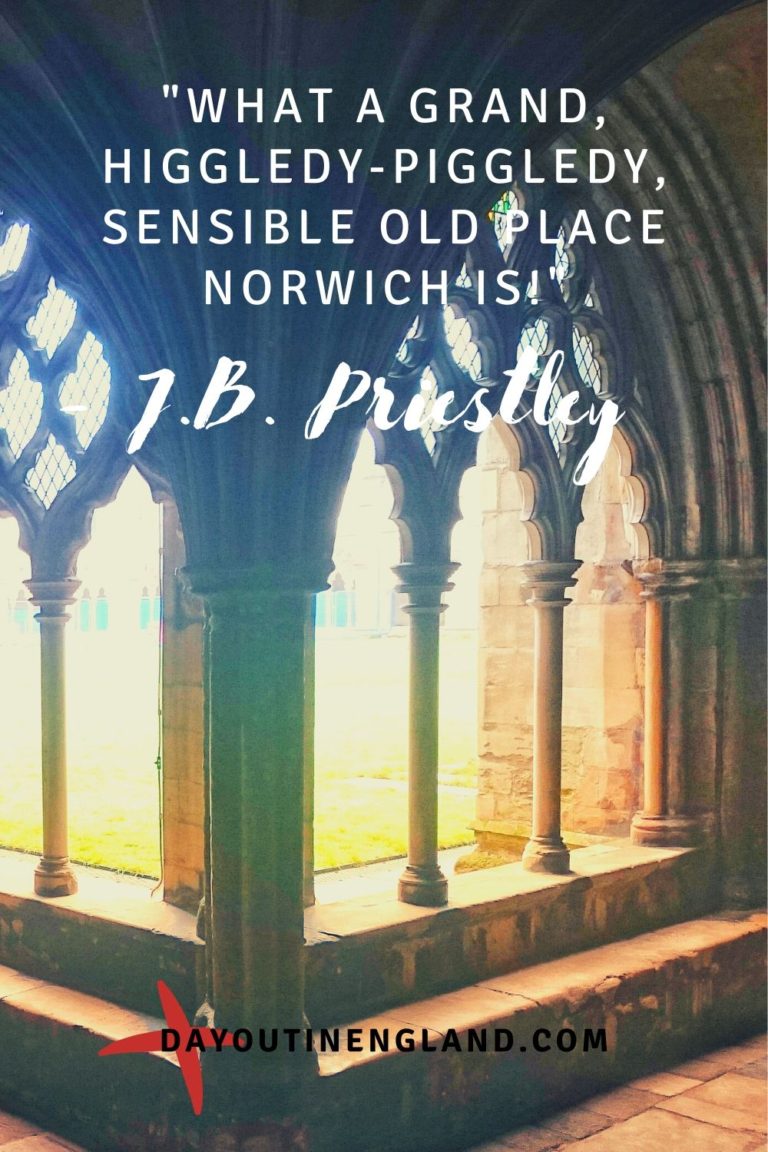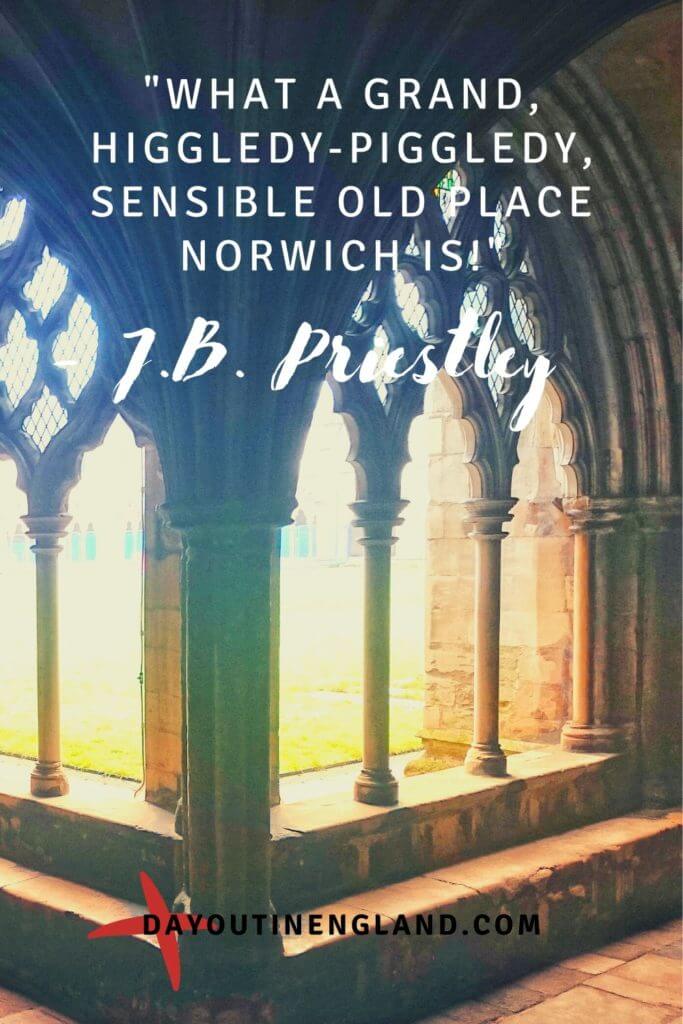 ---
48. "If this were the time or the place to uphold a paradox, I am half inclined to state that Norfolk is one of the most beautiful of counties."

– Virginia Woolf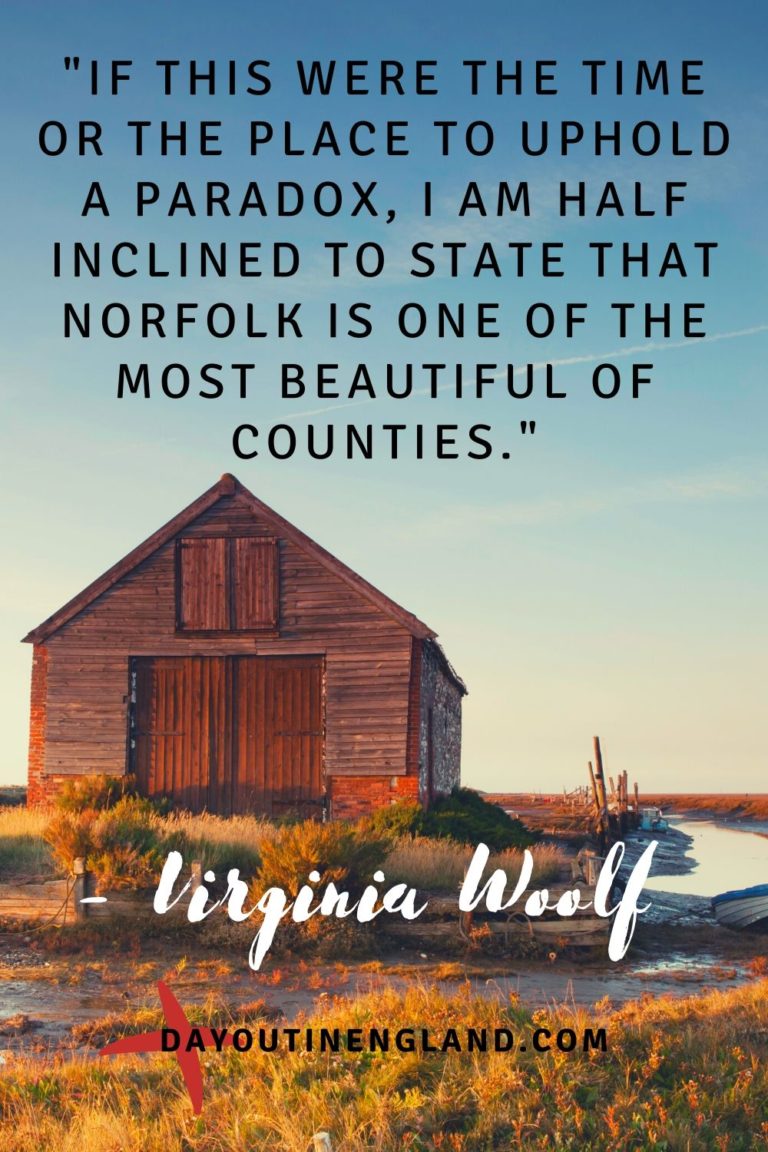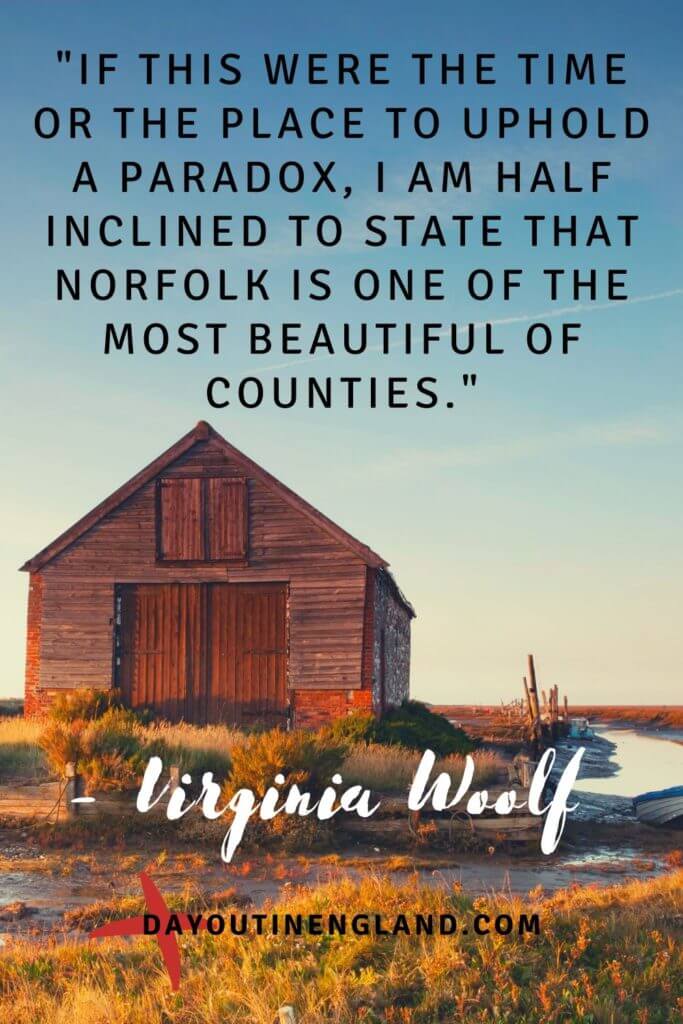 ---
49. "To pretend you don't feel a certain strangeness after living in England for 30 years is a fallacy."

– Trevor McDonald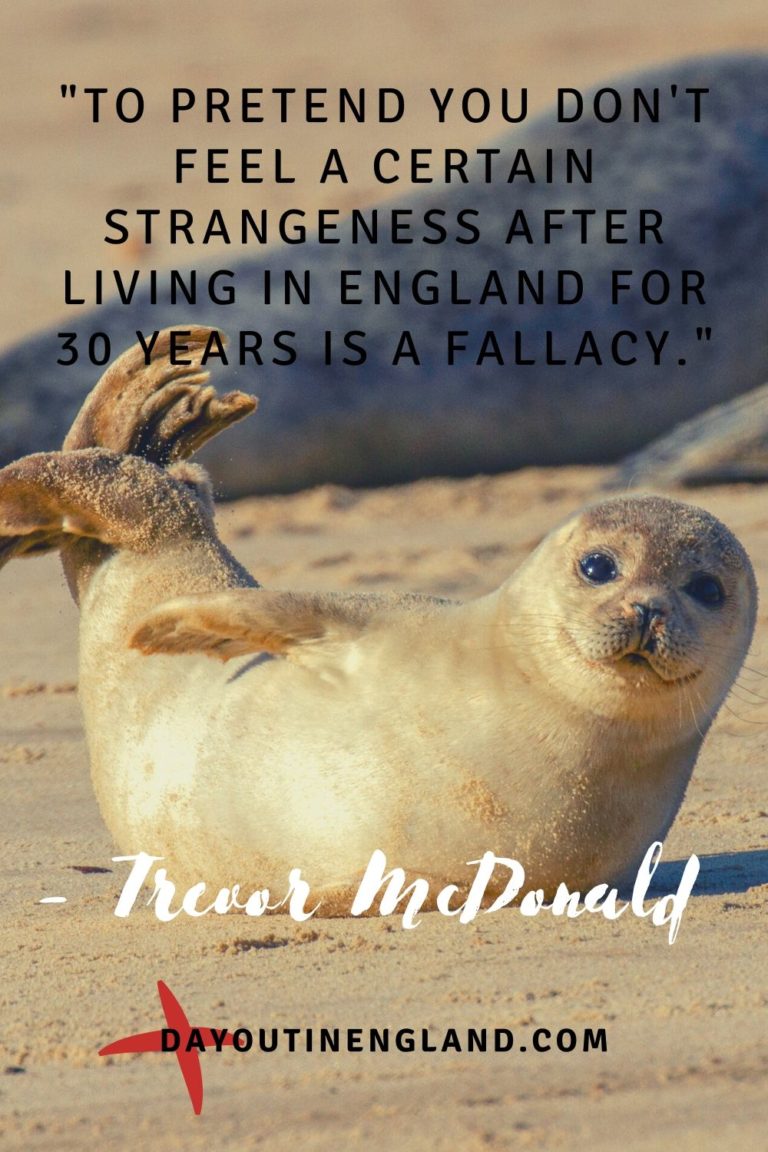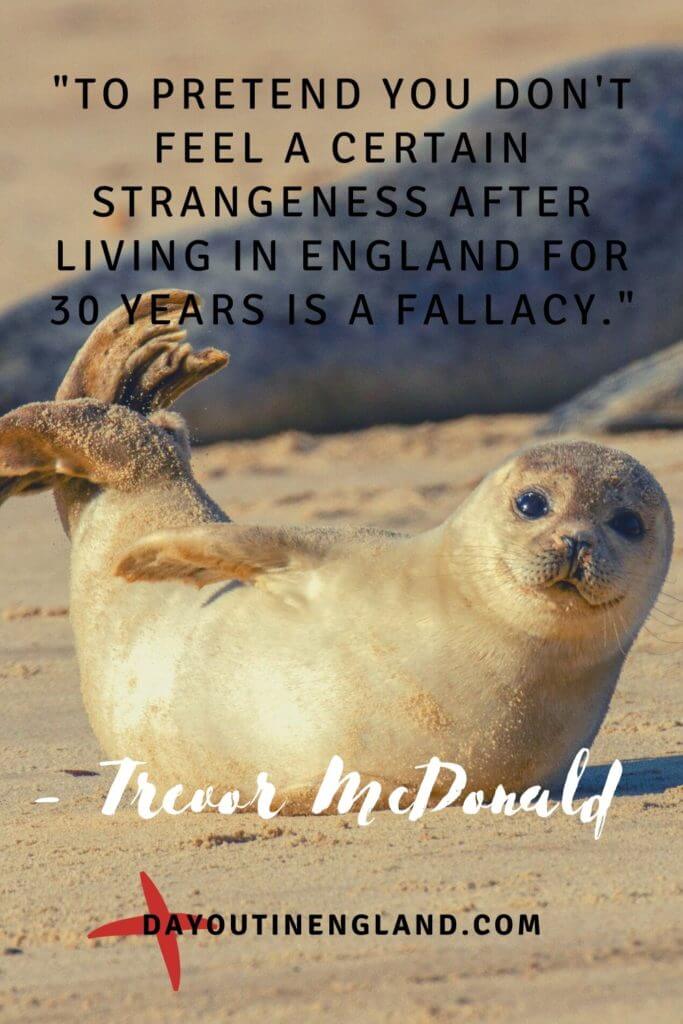 ---
50. "Living in England was wonderful civil and easy going."

– Iggy Pop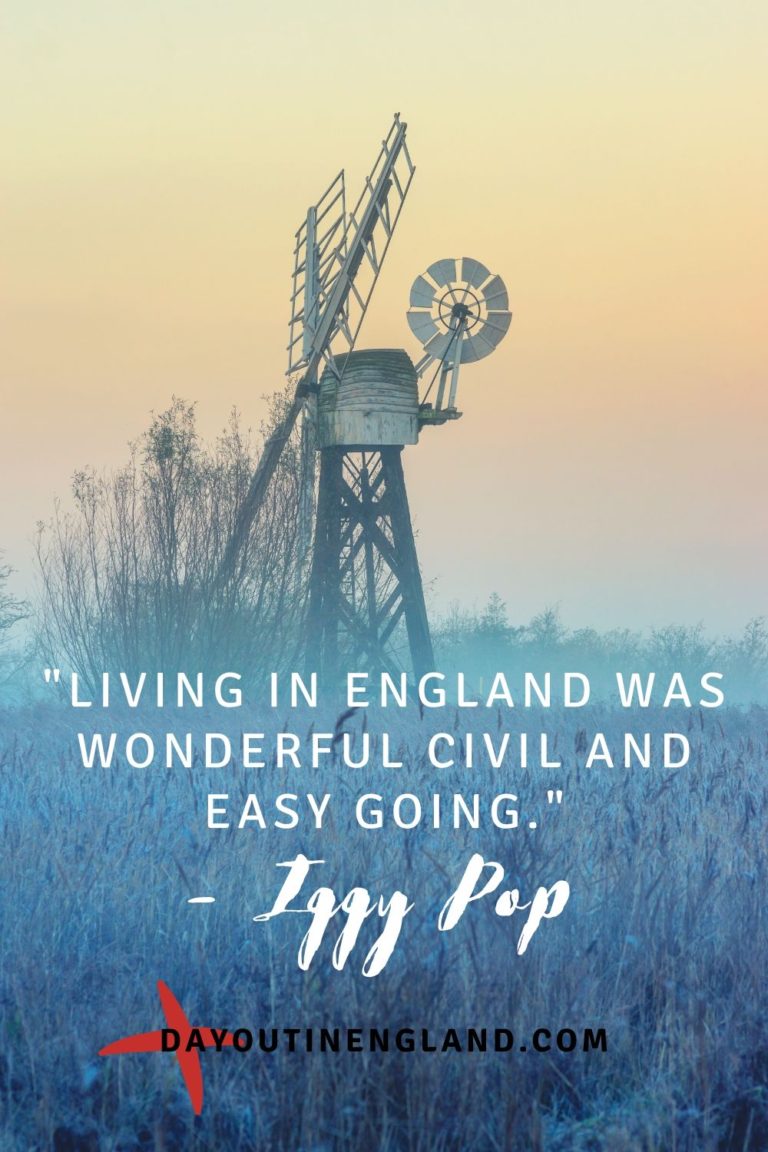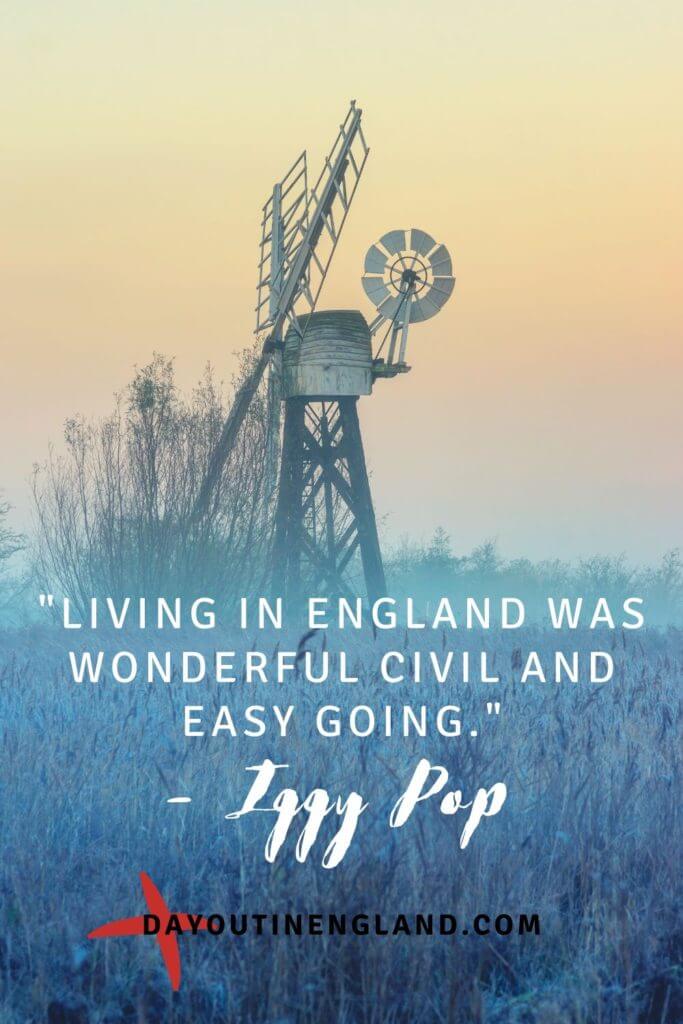 ---
Inspired you to travel England?
Where next?
Best Harry Potter Filming Locations in England
14 Best Days Out in Hertfordshire
---
PIN THESE FAMOUS QUOTES ABOUT ENGLAND FOR LATER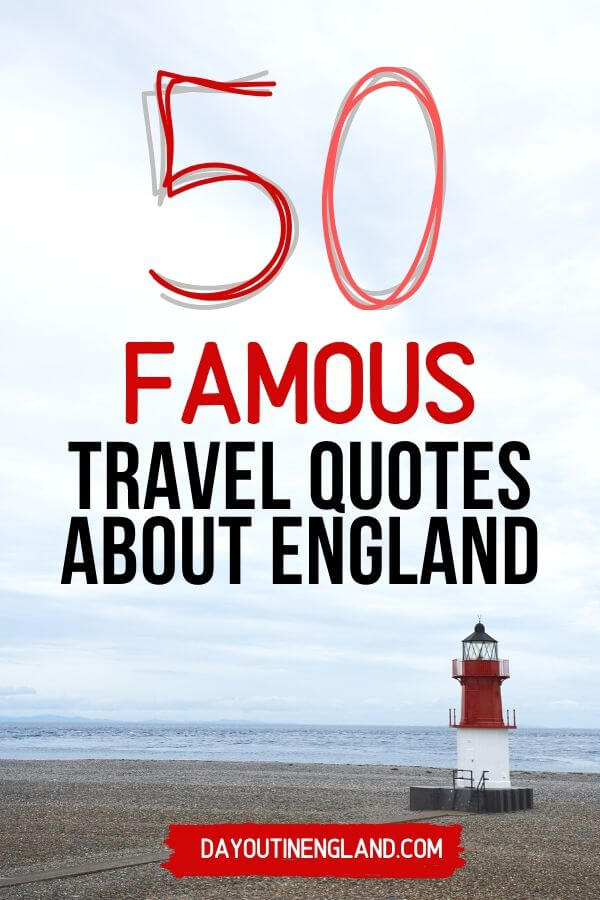 ---