England may be 5,000 miles from Hollywood, but our green and pleasant land has more in common with Tinseltown than you might imagine. Here are the top movies set in England you really need to see.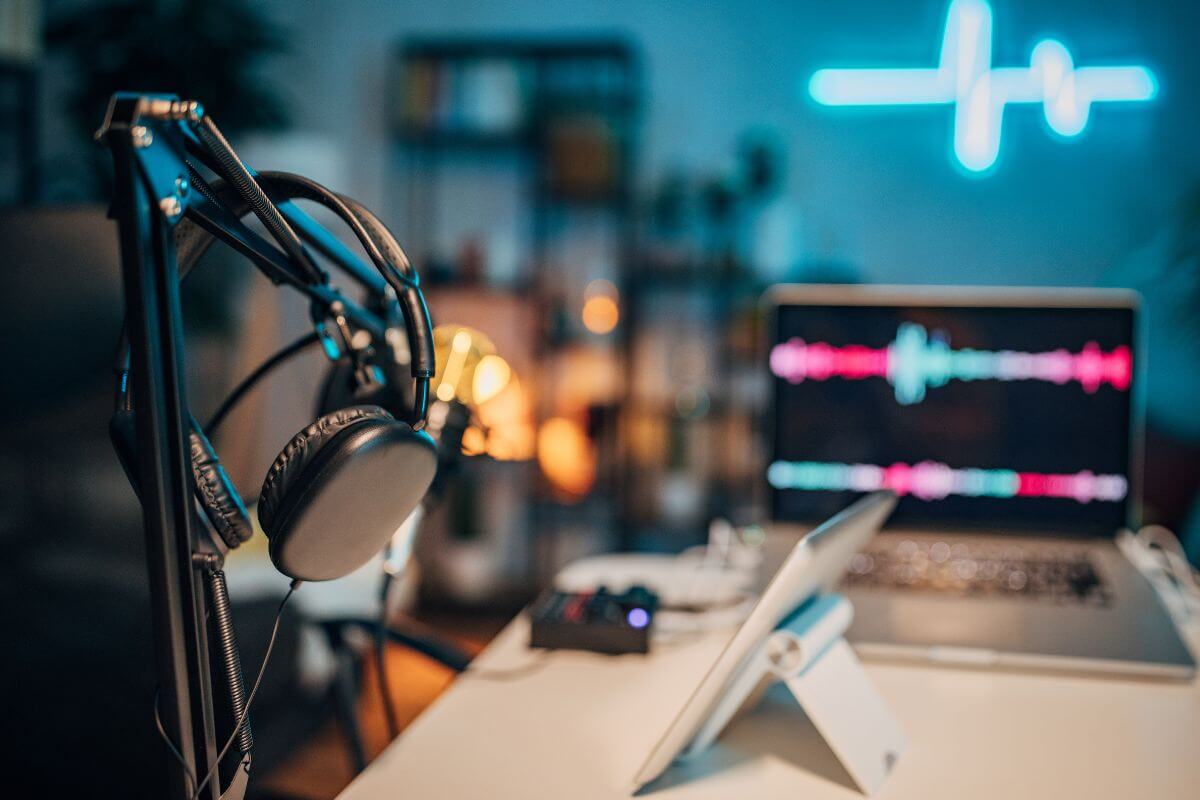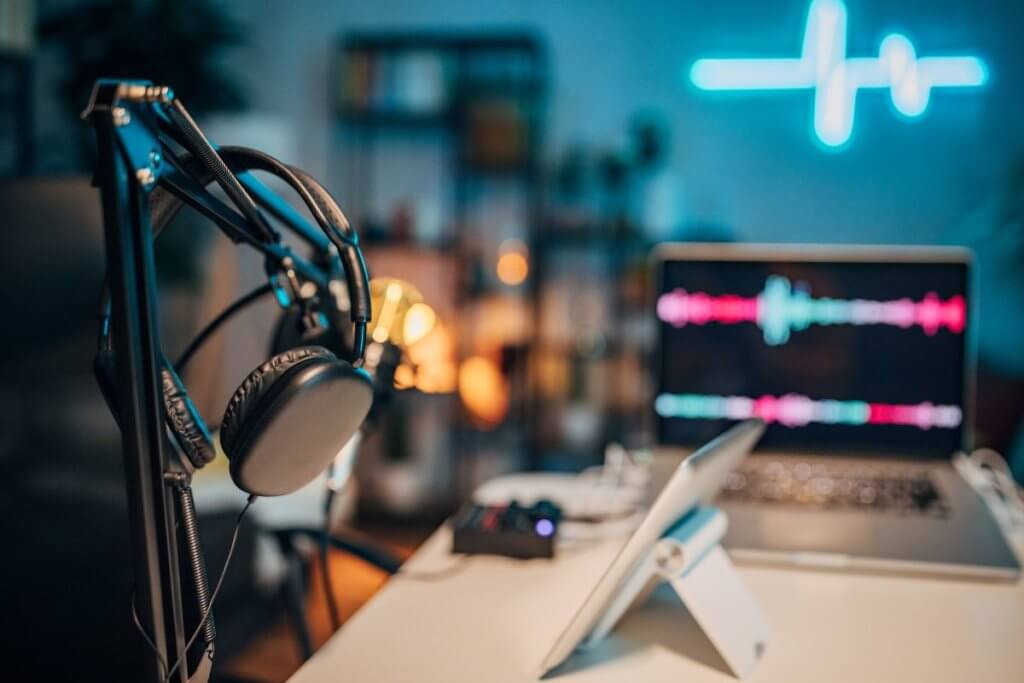 With its historic buildings, quaint country cottages and rolling hills (not to mention the iconic landmarks of London), many a major movie exec has chosen to shoot their big-budget blockbuster here. As a result, the UK film industry is booming, with the production sector set to grow from £5.64 billion in 2023 to £7.7 billion by 2025.
But where can you go to soak up some British movie magic?
Let's take a look at some of the top films shot in England over the years and name the hotspots that appeared on camera. We'll also give you the heads-up on four future releases, each of which has a distinctly British backdrop.
The top 10 movies set in England
Pop these 10 movies on your watchlist and plan a day out to see where they were made…
1. Notting Hill
This 1990s rom-com smash was filmed — you've guessed it! — in the boujee London neighbourhood of Notting Hill.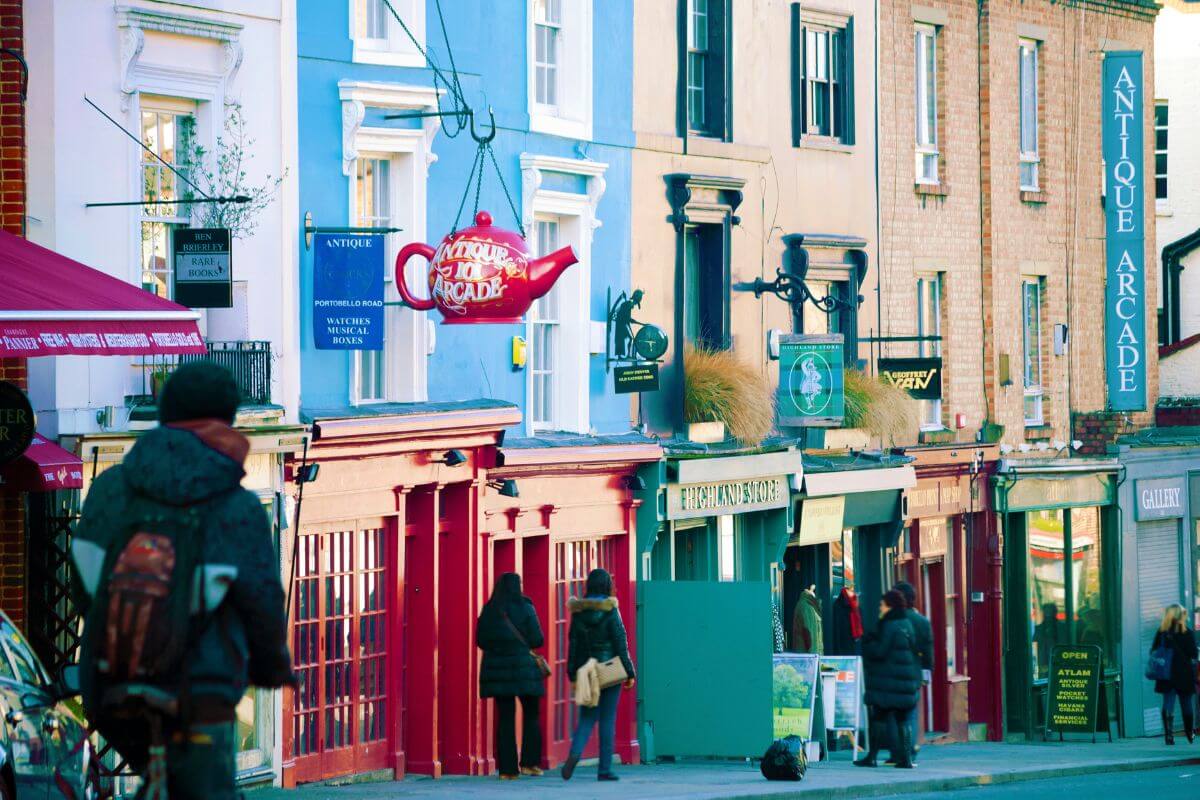 You'll find the home of William Thacker (played by Hugh Grant) at 280 Westbourne Park Road, while the opening scenes of the movie were shot in Portobello Road Market. If you happen to be in the capital, it's a great place to mooch around; alternatively, pull up a chair at one of the many cafes or bars and do a spot of people-watching.
2. The Harry Potter series
OK, so this is an entire franchise, as opposed to a single movie. But you could plan a whole year of day trips to the countless British locations featured in the eight Harry Potter films. These are some of the most important movies set in England around. Kings Cross Station, Leadenhall Market and the famous Leavesden Studios were three sites used in London, while Oxford's Bodleian Library, New College and Christ Church College also appeared.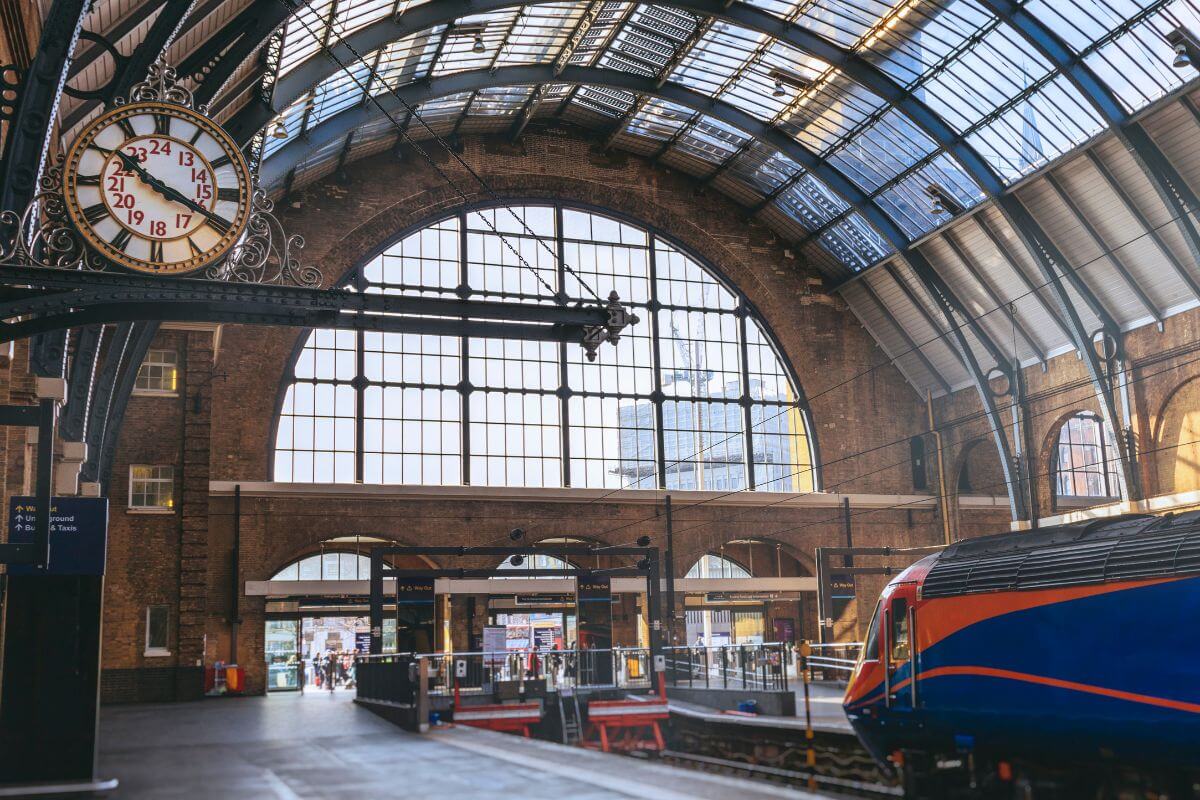 Oh, and the ornate covered walkways of Gloucester Cathedral are certainly worth a look — they provided the spellbinding setting for many a scene in The Philosopher's Stone, The Chamber of Secrets and The Half-Blood Prince.
For more magical ideas, read 10 Brilliant Harry Potter Days Out in England
3. Star Wars: The Force Awakens
You don't have to travel to a galaxy far, far away to feel the force of a Star Wars movie scene. Puzzlewood, located in the Forest of Dean, is prominently featured in The Force Awakens, specifically when light-sabre-wielding baddie Kylo Ren chases Rey and her roly-poly droid, BB-8. This otherworldly woodland has also appeared in Doctor Who, Jack the Giant Slayer, and Da Vinci's Demons.
4. Batman: The Dark Knight Rises
In the final instalment of Christopher Nolan's Batman trilogy, Gotham City is at risk of nuclear destruction by the unhinged evil-doer, Bane. And while many scenes took place in Pittsburgh (which bears a striking resemblance to the comic book metropolis), a significant chunk of the film was shot in England too.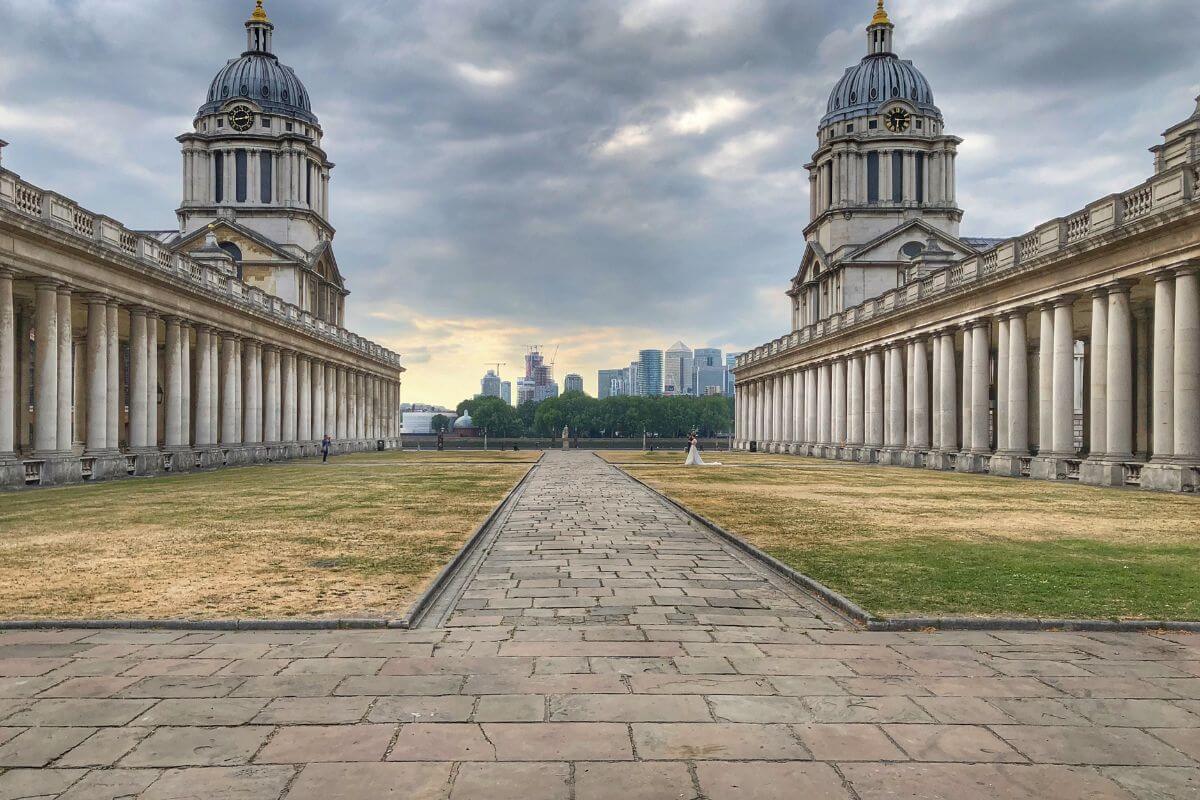 The Old Royal Naval College in Greenwich doubles up as an Italian cafe, Gotham City Airport is actually London Stansted, while Wollaton Hall in Nottinghamshire stars as Bruce Wayne's mansion — and is just five miles away from a village called Gotham. Who'd have thought?!
5. The Da Vinci Code
Much of this mystery-thriller about murderous monks and Catholic cover-ups was shot at Pinewood Studios in Shepperton, where filmmakers successfully managed to recreate the Louvre. Other English sites featured as well — Lincoln and Winchester cathedrals played the part of Westminster Abbey, while Leicestershire's Belvoir Castle starred as the Pope's summer residence.
6. The Remains Of The Day
This Oscar-nominated adaptation of Kazuo Ishiguro's Booker Prize-winning novel tells the story of an uptight butler (played by Sir Anthony Hopkins) who keeps his emotions firmly buttoned up.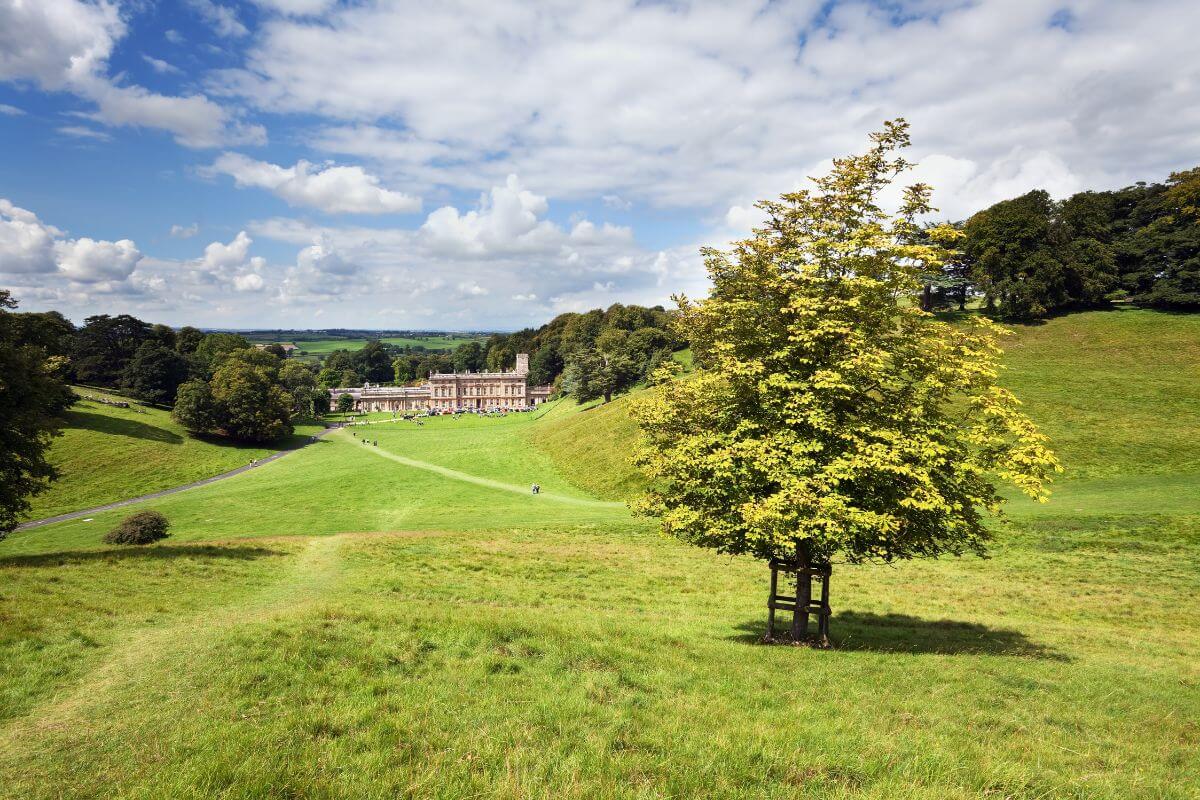 Set in the fictitious Darlington Hall, the exterior scenes were actually shot at Dyrham Park near Bath, while Devon's Powderham Castle and Corsham Court in Wiltshire doubled up as the interior. These three stately homes are open to the public, so you can take a stroll around their spectacular grounds freely — no waistcoat and tails required.
7. Enola Holmes
Grab your deerstalker and make like Millie Bobby Brown's Enola Holmes (Sherlock's sister) as she cracks complex cases across Victorian London.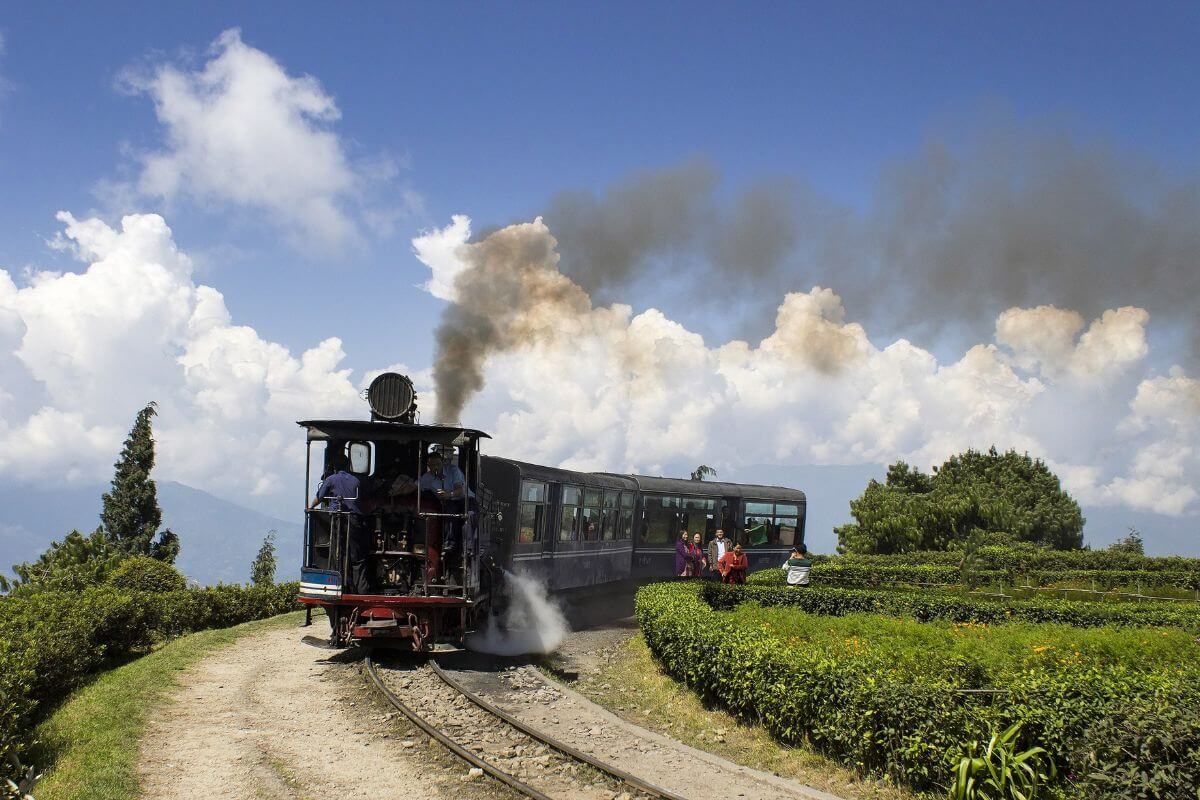 The Netflix movie series was shot at sites all around England, including Greenwich Old Royal Naval College (a popular spot for filmmakers), Ashridge Forest in Hertfordshire, and the Severn Valley Railway in the West Midlands. 
Don't miss these new films for 2023 (all shot in England!)
More great movies set in England coming right up…
8. Indiana Jones and the Dial of Destiny
Set for release on 30 June 2023, this blockbuster follows everyone's favourite archaeologist-turned-action hero as he attempts to stop Nazis from hijacking the Space Race. Northumberland's stunning Bamburgh Castle was used in filming, while a train-hopping action sequence was filmed on the North Yorkshire Railway near the village of Grosmont.
9. Mission: Impossible – Dead Reckoning Part One
The seventh death-defying adventure starring Tom Cruise as spy Ethan Hunt (due for release this summer) is set to be another pulse-pounding ride.
During filming, a disused quarry in the Peak District was used to stage a dramatic train crash, while walkers in the Lake District were surprised to see Cruise paragliding around Lake Buttermere. Stoney Middleton in Derbyshire and Birmingham's Grand Central shopping centre also feature.
10. Wonka
This film promises to be a sweet treat. Wonka, the new Charlie & The Chocolate Factory prequel, reveals how Roald Dahl's eccentric confectioner met his pint-sized, orange-faced workers, the Oompa Loompas. The movie was filmed all over the UK, with Lyme Regis in Dorset, the historic city of Bath and the Rivoli Ballroom — London's only surviving 1950s dancehall — notable locations. Starring Timothee Chalamet, the film is due out in December 2023.
Top 10 movies set in England
England has been a popular location for filmmakers for years. From the bustling streets of London to our historic stately homes, Britain offers Hollywood's head honchos a wealth of diverse and picturesque locations.
Of course, all these spots are great places for movie buffs to visit, too. So whether you're into Harry Potter, Indiana Jones or Batman, hopefully, this article has provided some inspiration for a fun-packed day out following in the footsteps of your favourite Tinsel Town stars.
Quicklist of the top films set in England
1. Notting Hill
2. The Harry Potter series
3. Star Wars: The Force Awakens
4. Batman: The Dark Knight Rises
5. The Da Vinci Code
6. The Remains Of The Day
7. Enola Holmes
8. Indiana Jones and the Dial of Destiny
9. Mission: Impossible – Dead Reckoning Part One
10. Wonka
---