Are you planning a trip to England and need help navigating this historic and diverse country? Or perhaps you want to uncover hidden gems in your own backyard? Either way, our list of the best guidebooks about England is exactly what you need.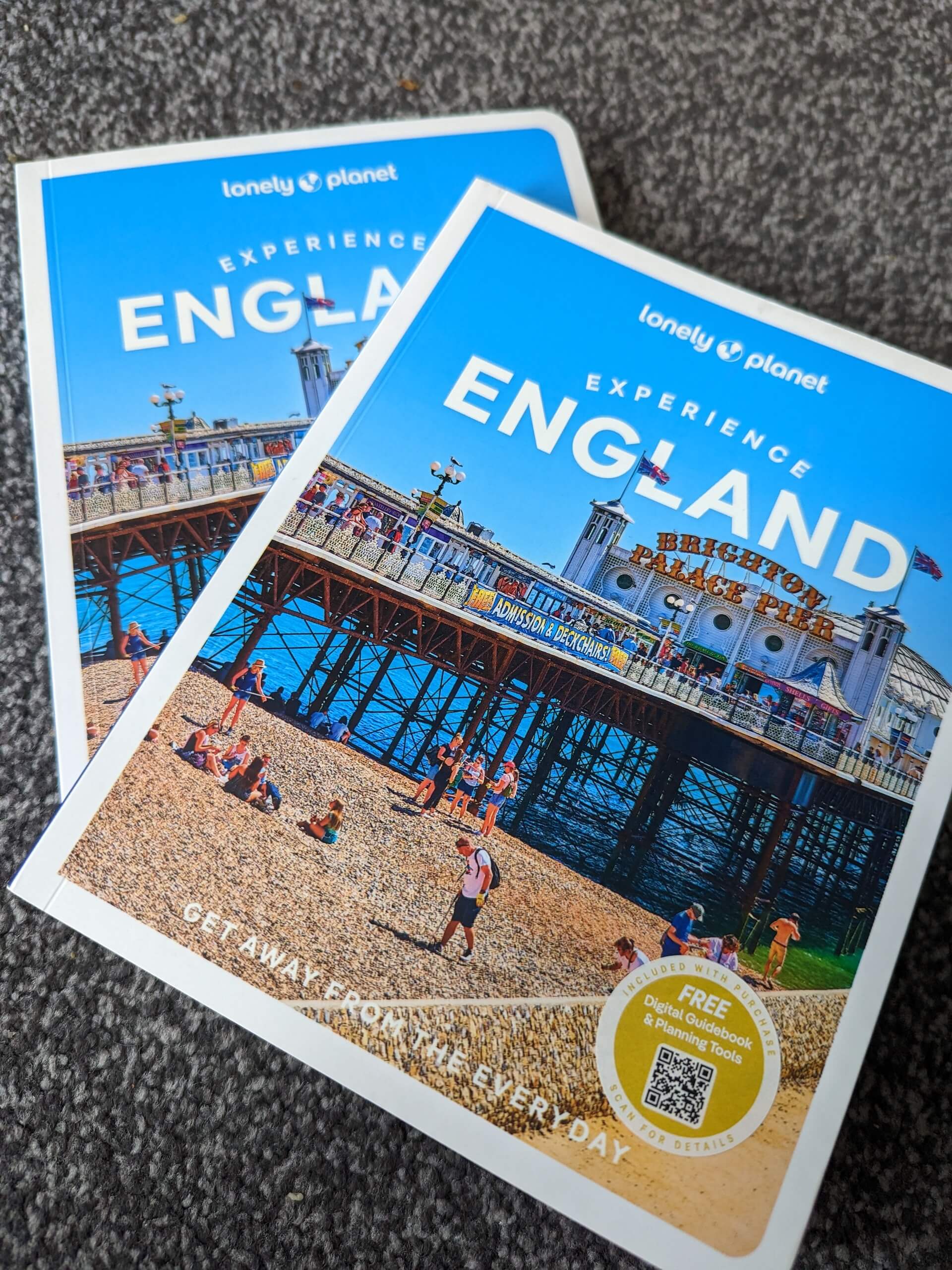 Best of all, number one on our list of the best England books, has been (partly) written by Day Out in England founder and editor, Vicky Philpott. Vicky was asked to write the South East and Cotswolds chapter for Lonely Planet, and has shared some of the top experiences to do in the areas. More on that below…
We've included books about England that appeal to first-time visitors, seasoned travellers and even locals. From detailed history and cultural insights to practical tips on where to eat and stay, these England guidebooks have got you covered.
With titles from trusted publishers such as the aforementioned Lonely Planet as well as top-selling travel writers, these are some of the best guidebooks about England to help you make the most of your trip and discover the best this amazing country has to offer.
10 Best Guidebooks About England
Of course, there's plenty of great information about travelling around England right here on this site. But if you want to delve deeper, check out these top guides…
Experience England, the new England guidebook to be seen with. For this one, Lonely Planet have done away with the pages on pages of listings and really focused on the best England experiences, as recommended by locals. The writers have delved into the minds of those on the ground to bring you the best of England – those oh so special hidden gems you wouldn't necessarily find by yourself.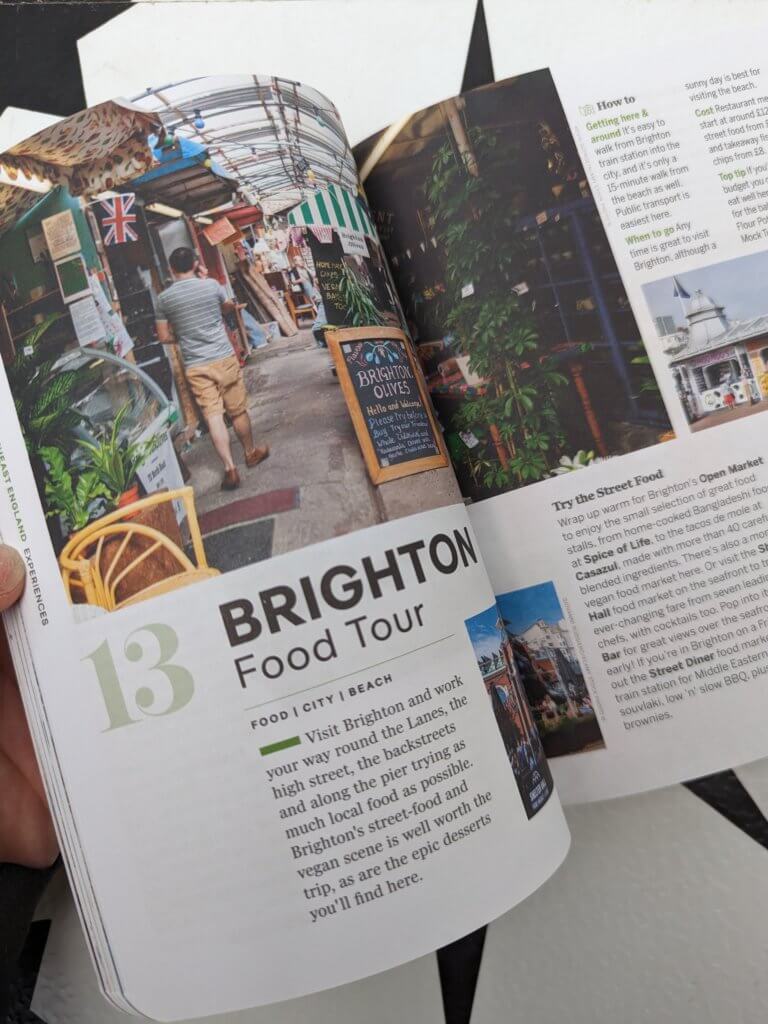 There are also QR codes to link to pages on their website to give you more information about the recommended activities. As is the usual informative Lonely Planet style, you can expect maps and itineraries to help bring your planned England experiences to life, too.
The original.
Lonely Planet leads the way when it comes to travel guides and their book on England is no different. This bad boy is packed with all the juicy details you need to make your trip a total breeze, including popular hotspots to hidden gems. Written by experts who know England inside out, you'll feel like a local in no time. Plus, with all the practical info on where to stay, eat and how to get around, you can focus on the important stuff — like taking Insta-worthy pics.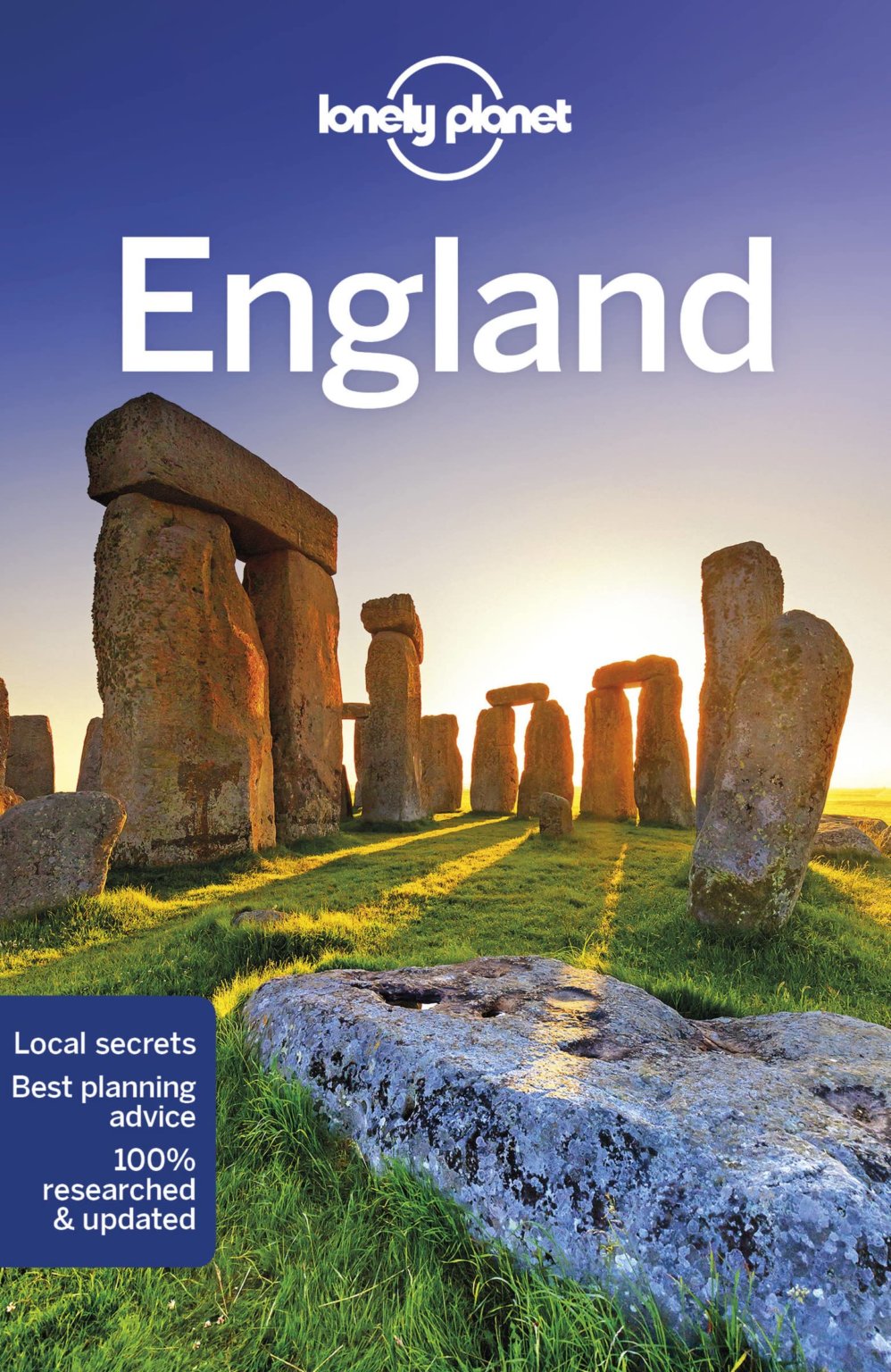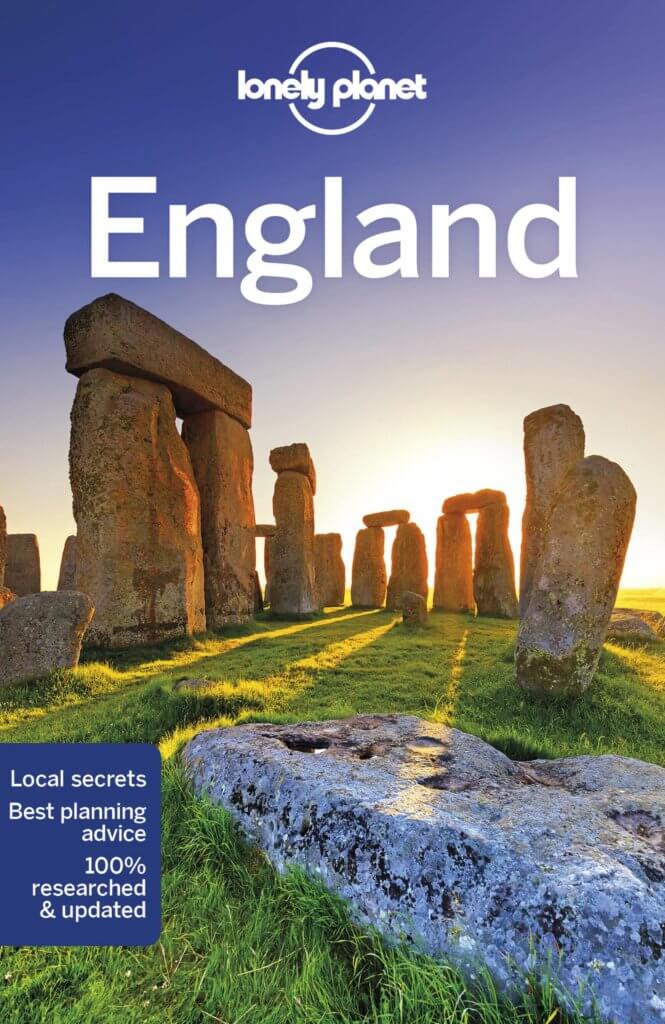 And if you want to impress your friends with your knowledge, the guidebook has tonnes of cultural and historical background info.
Oh, and it comes with a handy pull-out map so you won't get lost. You won't want to leave your hotel room without it.
This is a must-read for anyone looking for a good laugh, a dose of nostalgia, and an understanding of our national quirks. An American who spent 20 years living in Britain, Bryson wrote his exploration of the country in 1995 but many of his observations still hold true today. It was a number one bestseller because it resonated with so many people, and can be enjoyed by both locals and tourists alike. 
READ MORE: The Best Days Out for Book Worms in England
Britain's culinary reputation is often unfairly tarnished as bland, with lingering stereotypes such as overcooked vegetables, stodgy puddings and deep-fried… well, everything. But that's outdated and inaccurate; the reality is the UK is packed with innovative chefs creating some of the most exciting food in the world. And anyone who's planning to eat their way around the country won't be disappointed.
The trouble is, where to start?
Well, The Good Food Guide is the authority on our best restaurants and gastro spots and it's updated every year. Packed with expert reviews and mouth-watering photos it's the ideal resource to start planning your next culinary adventure.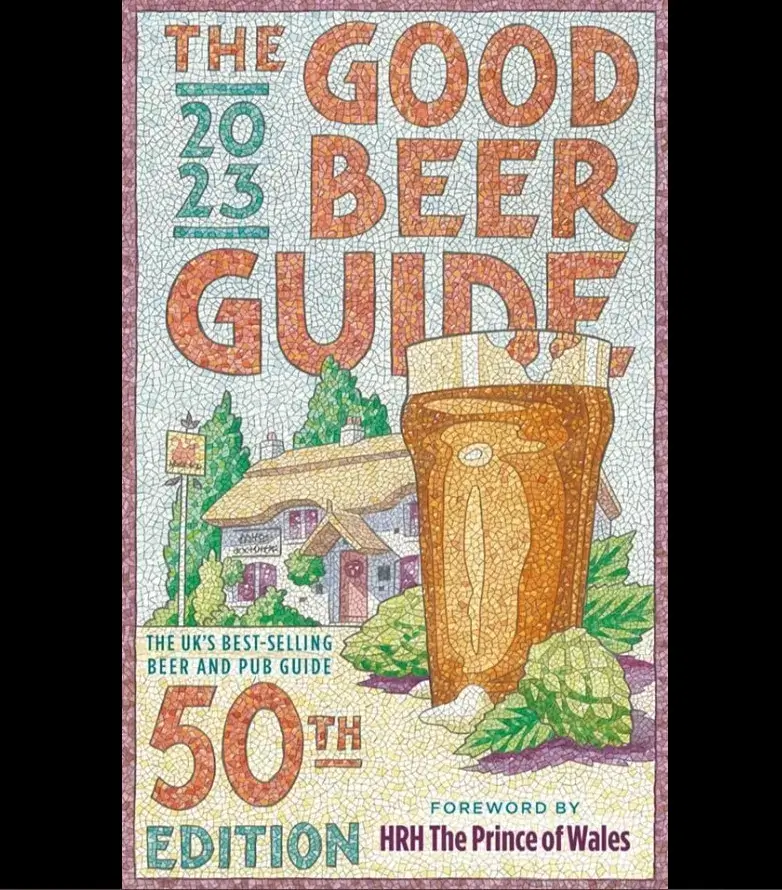 There are plenty of reasons to visit England, but surely one of the best is our world-leading watering holes. The Good Beer Guide 2023 is a frothy guide to the best pubs (and suds) in the land, with reviews from independent experts at the Campaign for Real Ale (CAMRA) — and those guys take their pints seriously. Cheers to a great read (and plenty of great beer)!
This book is a treasure trove of insider tips and little-known facts about the city. This guidebook uncovers our capital's hidden gems, from places to buy vintage vinyl to unusual museums and hotspots that most locals don't even know about. A must-have for any Londoner or first-time visitor, it's a great way to discover the city.
From the rattle of the tube to the chirpy chatter of market traders, London can be a non-stop sensory overload and every now and then, it's good to take some time out. Quiet London is a peaceful guide that helps you do just that, highlighting some of the tranquil hideaways that can be found in the midst of the capital's cacophony. From pleasant places to read a book to natural swimming spots, this top English guidebook contains plenty of suggestions for escaping the crowd.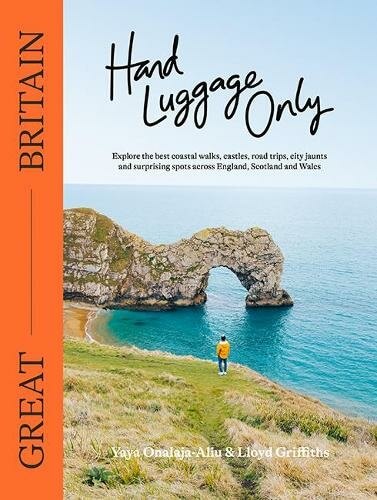 Written by travel influencers and bloggers Lloyd Griffiths and Yaya Onalaja-Allu, this guide is a useful resource for any wanderlust-stricken traveller. It's packed with suggestions for hikes, road trips and beach visits, plus — as you'd expect from two highly successful Instagrammers — there are lots of pretty photos, as well as some great insider info on the country.
You don't have to jet off to the other side of the world to enjoy a life-affirming experience – there are plenty to be found right here in Britain. Richard Madden's guide contains plenty of inspiration, with 60 increasingly challenging adventures to pit your wits against. Most of them, it has to be said, sound quite pleasant; visiting a world-famous open-air theatre in Cornwall or forest bathing in Gloucestershire's Standish Woods? Don't mind if I do!
For more ideas on life-affirming activities, read our guide to 9 Days Out That Could Change Your Life For The Better.
If you're a first-time traveller to the UK, American journalist Rick Steves' guide contains plenty of practical advice on getting the most out of your trip, with overviews of the major hotspots from London to the Lake District. Steve's guide also includes maps, packing lists and a little on the history of each location. But if you've spent a lot of time in England (or live here) you may find the book a little basic.
The best guidebooks about England
So there you have it. These guidebooks about England are your ultimate wingmen for conquering the country. Covering the best of our capital city, the ultimate places to eat and drink, and stuff that even locals don't know, about these books will be your go-to for discovering the hidden gems and must-see sights.
Don't hit the road without them!
---