12 of the Most Luxurious Day Spas in Yorkshire 
Looking for day spas in Yorkshire that provide the ultimate in relaxation? With facilities ranging from hot tubs to Himalayan saunas, these Yorkshire spas will rejuvenate your mind, body and soul.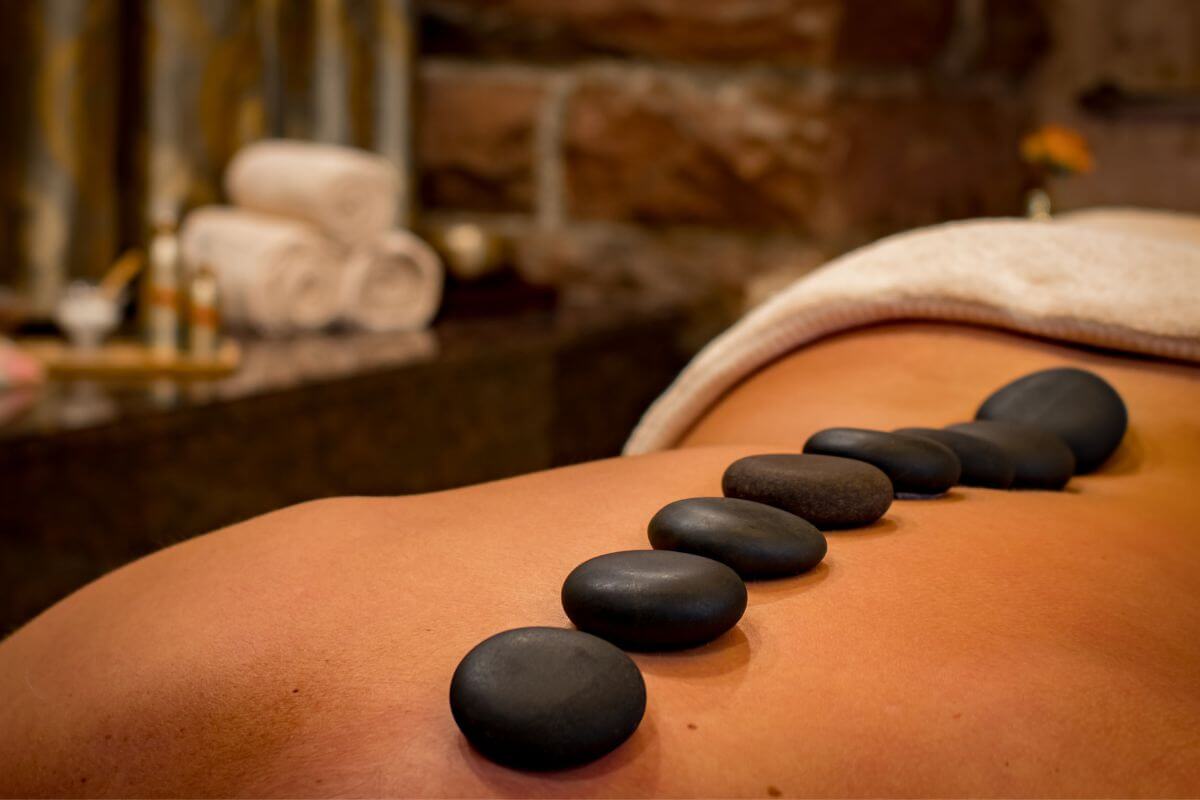 When the stresses of daily life get a little overwhelming, there's no better way to unwind than by treating yourself to a day of pampering at one of Yorkshire's best spas.
Some of the most popular Yorkshire day spas are set inside luxurious hotels surrounded by countryside, while others occupy modern wellness centres in vibrant city centres like Leeds and York.
Wherever you are in Yorkshire, you're never far from a day spa that offers some well-deserved relaxation. So, without further ado, here are 12 of the best day spas in Yorkshire.
The Best Day Spas in Yorkshire
Whether you want to take a dip in a heated pool, de-stress in a steam room or unwind with a full-body massage, one of these Yorkshire spa experiences is perfect for you.
1. The Grand, York
The Grand is a highly rated 5-star hotel in York, and one of its best features is the luxurious spa that's hidden in the vaults of the former North Eastern Railway.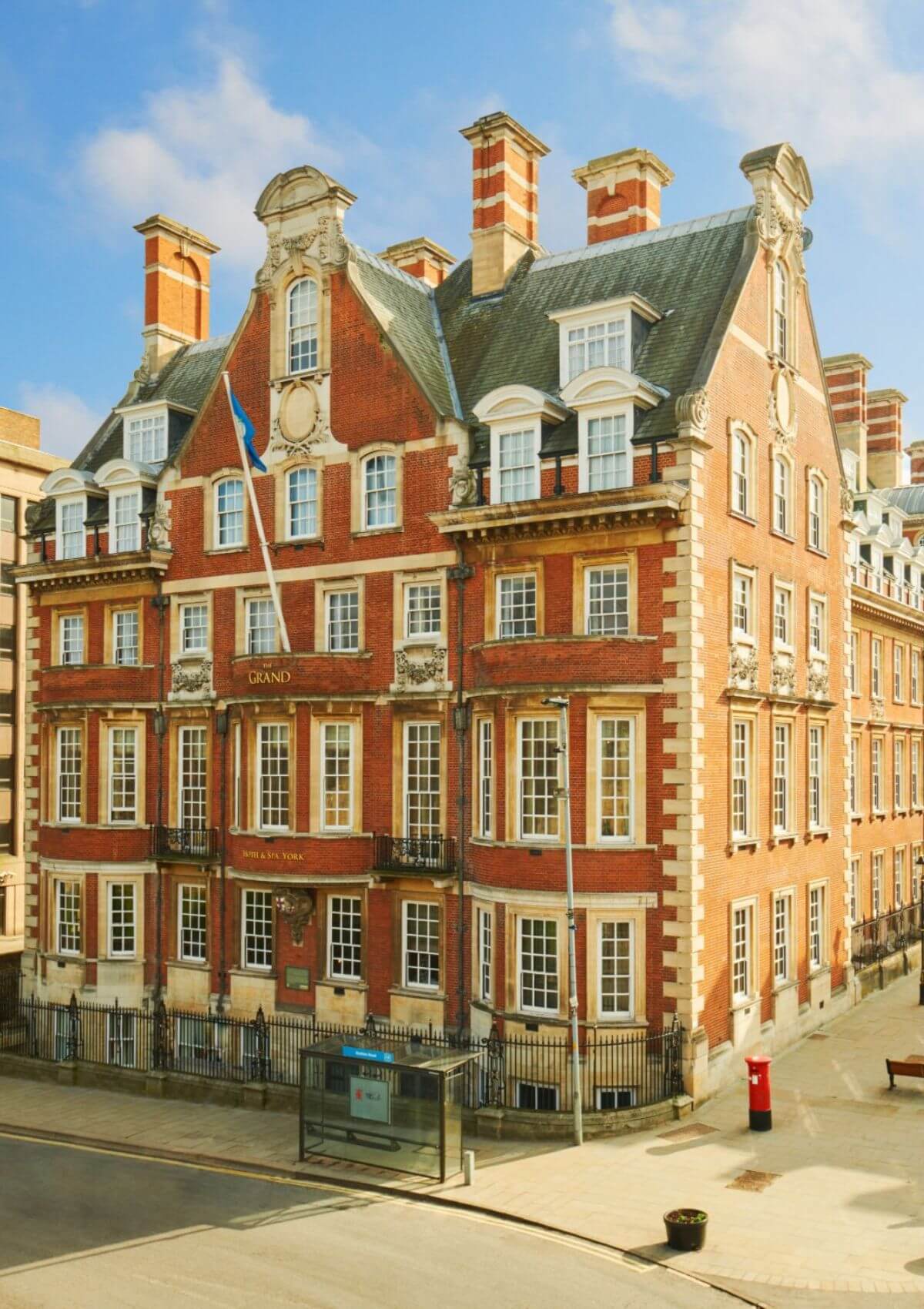 Despite being underground, the vaults that host the spa at The Grand have been transformed into tranquil spaces that boast facilities including a 14-metre pool, steam room, Nordic dry sauna and whirlpool.
If you're in need of a good pampering, go for an indulgent treatment such as a facial with a truffle formula or an essential oil massage.
While this high-end hotel is a fantastic place to stay, you don't need to reserve a room to book a spa day at The Grand. A Yorkshire spa experience here is something we highly recommend squeezing into a one-day York travel itinerary.
If you fancy staying in York for a few nights, you might want to find out about the best things to do in North Yorkshire.
2. Thorpe Park Hotel & Spa, Leeds
If you fancy a spa experience on a day out near Leeds, book one of the reinvigorating Luxury Caudalie treatments at the Thorpe Park Hotel & Spa.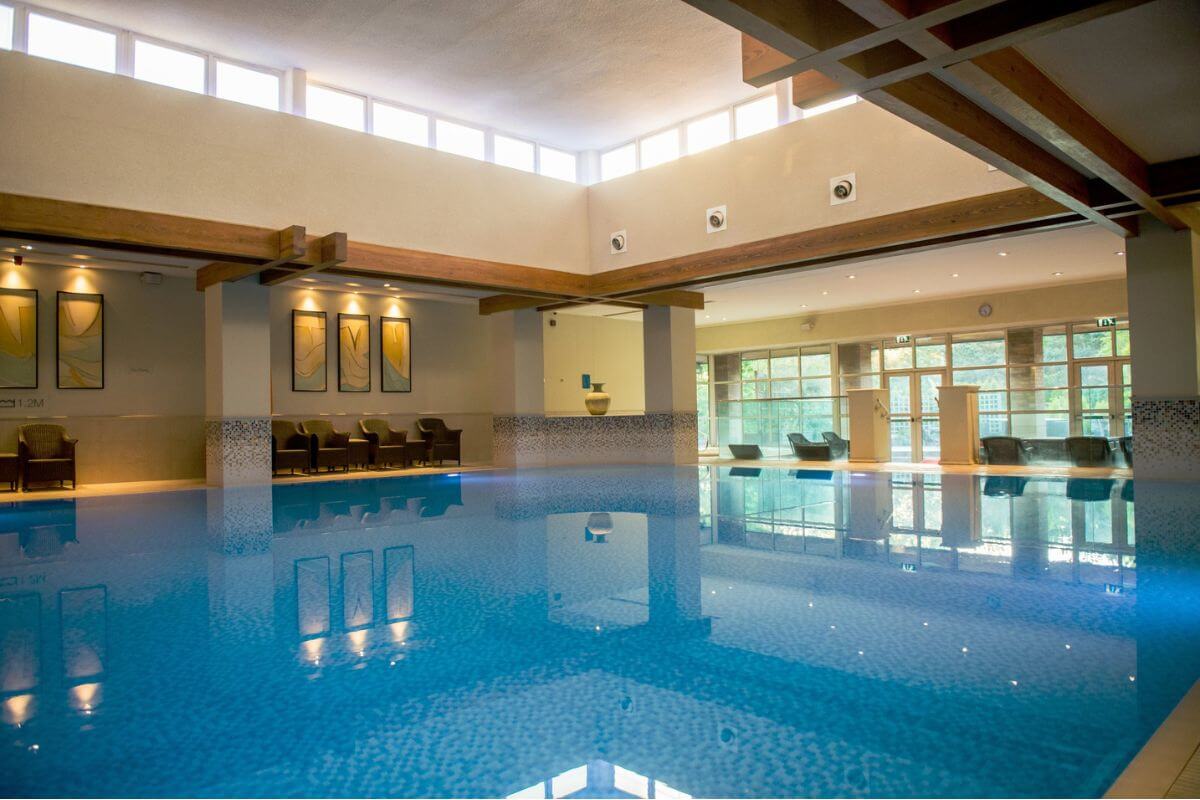 Besides treatment rooms, Thorpe Park Hotel & Spa has a steam room, jacuzzi, a Himalayan salt sauna, a large indoor swimming pool and a fully equipped gym.
During summer, the loungers outside make for an excellent place to soak up the sun. When you need to refuel, you can order a light two-course lunch or afternoon tea.
Spa days at Thorpe Park Hotel & Spa start at £50 per person. We think a spa day here might just be one of the best things to do in West Yorkshire.
READ MORE: How to Have the Best Day Out in Leeds
3. Rockcliffe Hall, Darlington
One of England's many amazing stately homes, Rockcliffe Hall dates back to the 18th-century. While this 5-star hotel has retained many of its historical features, its decadent spa is bursting with modern facilities.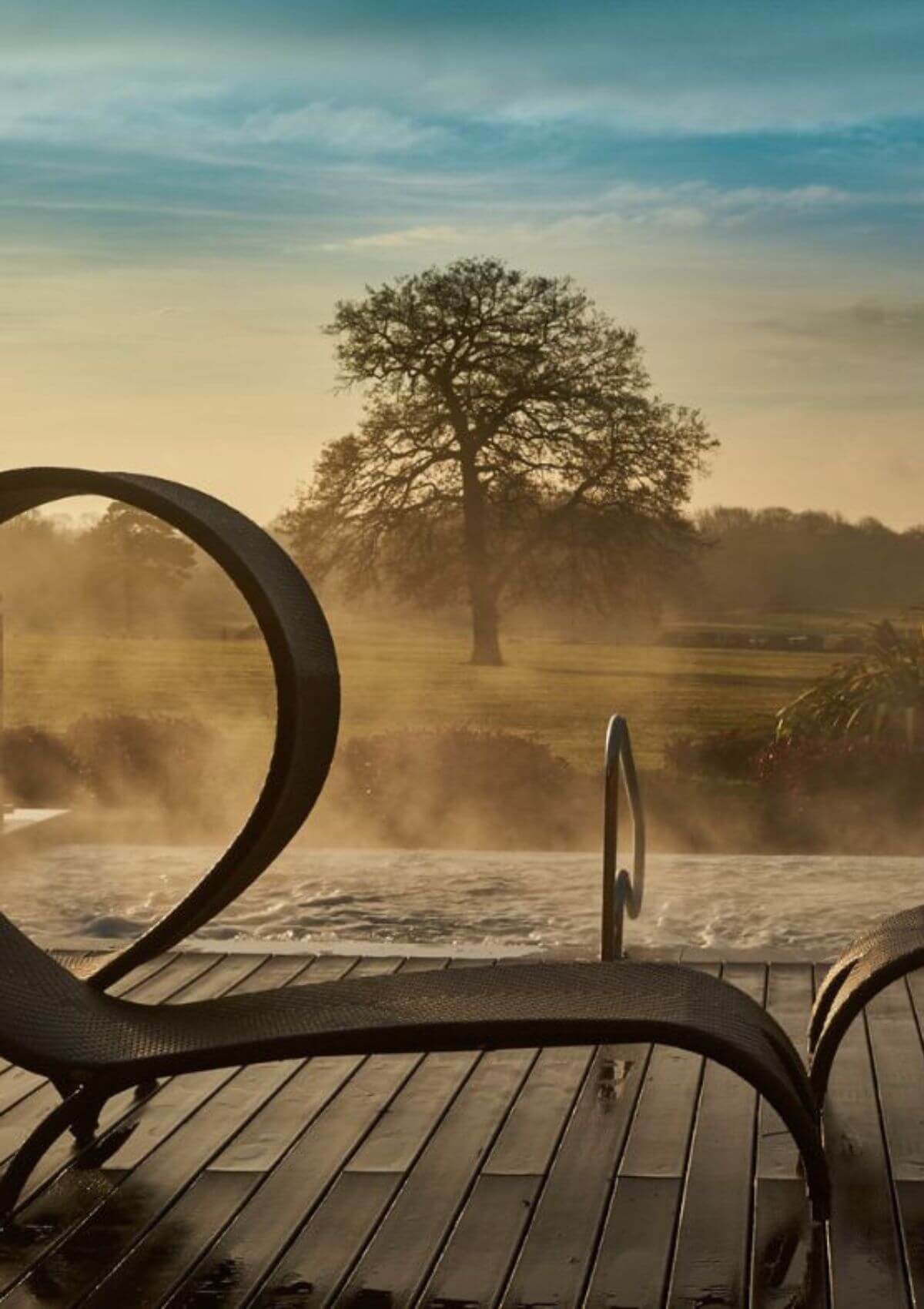 Rockcliffe Hall contains all the standard offerings you'd expect from a luxury day spa near Yorkshire, but it also boasts the likes of a Roman sauna, tropicarium, infrared room, igloo and tepidarium. There's also a hydrotherapy pool and a 20-metre swimming pool.
Outside, Rockcliffe Hall's spa garden has a hot tub, drench shower and tennis courts, giving you a way to make the most of the outdoors regardless of the weather.
Though not technically in Yorkshire, Rockcliffe Hall is located in Darlington just north of the River Tees, which marks the border between North Yorkshire and County Durham. It's also right on the doorstep of the Yorkshire Dales, which is one of the most beautiful National Parks in England.
Day spa prices at Yorkshire's Rockcliffe Hall range from £70 to £185 per person. If you fancy splashing out on a treatment upgrade, we recommend the Mud Rasul experience.
This would be a fabulous choice for a Mothers Day out in England.
4. Turkish Baths Harrogate
If you're searching for unique day spas in Yorkshire, you simply need to pay a visit to the Turkish Baths Harrogate, which occupy a restored Victorian building with Moorish design influences. This is one of the best spas in England, nevermind Yorkshire!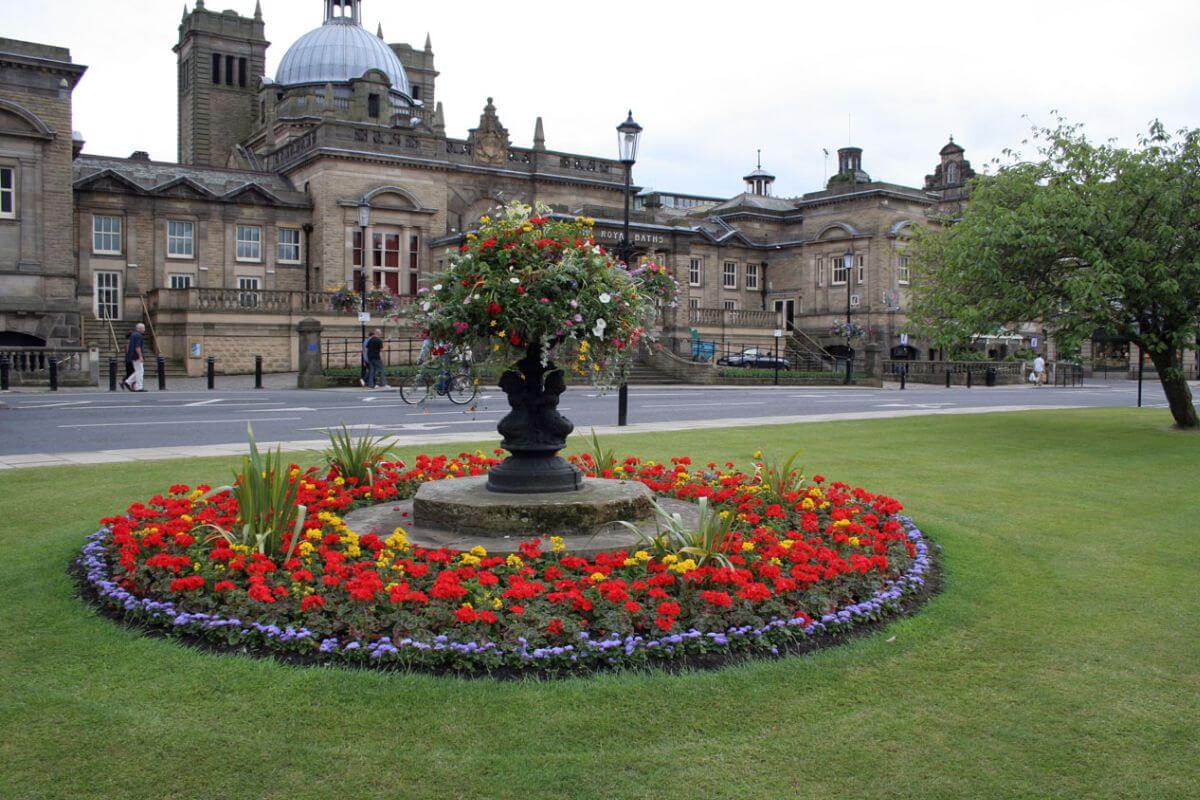 The interior décor of the Turkish Baths Harrogate features ornate arches, painted ceilings, glazed brickwork and original tiled floors. With a focus on heating and cooling rituals, the Turkish Baths' spa facilities include a frigidarium, caldarium, tepidarium and a sweat-inducing laconium sauna.
When you need a full-body reset, you can enjoy massages and Neom Organics beauty treatments. If you simply want to relax, you can soak in the 19th-century baths.
Admission to the Turkish Baths Harrogate can cost as little as £20. While you're in the area, you might want to visit attractions such as the Royal Pump Room Museum and Bettys Café Tea Rooms on your day out in Harrogate. We also suggest nipping over to Knaresborough, one of England's most interesting towns.
5. Rudding Park Spa, Harrogate
Before we move on from Harrogate, we need to give a quick mention to Rudding Park Spa, which is one of the more recent additions to this former spa town.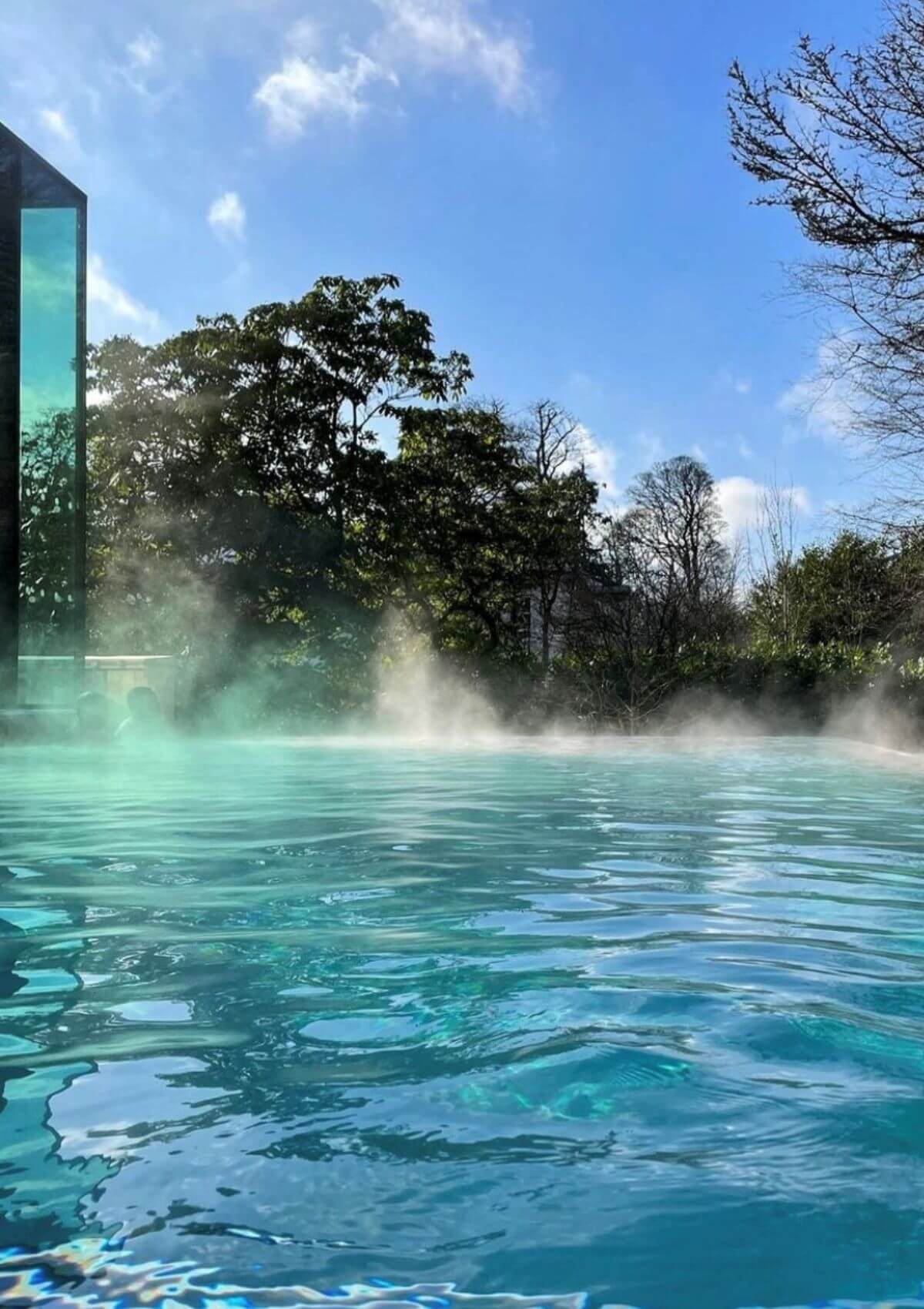 Facilities at the Rudding Park Spa include a juniper log sauna, a serene indoor pool, foot spas and a spectacular steam room. There's also a state-of-the-art relaxation room and an outdoor roof terrace with a pool.
The spa is part of a luxury hotel set amid 300 acres of landscaped gardens. If beautiful outdoor spaces are your thing, you might want to check out some of England's biggest and best gardens.
6. Titanic Spa, Huddersfield
The Titanic Spa in Yorkshire claims to be the first Eco-Spa in the UK. Besides being environmentally friendly, the Titanic Spa is just as grand in size as it is in name.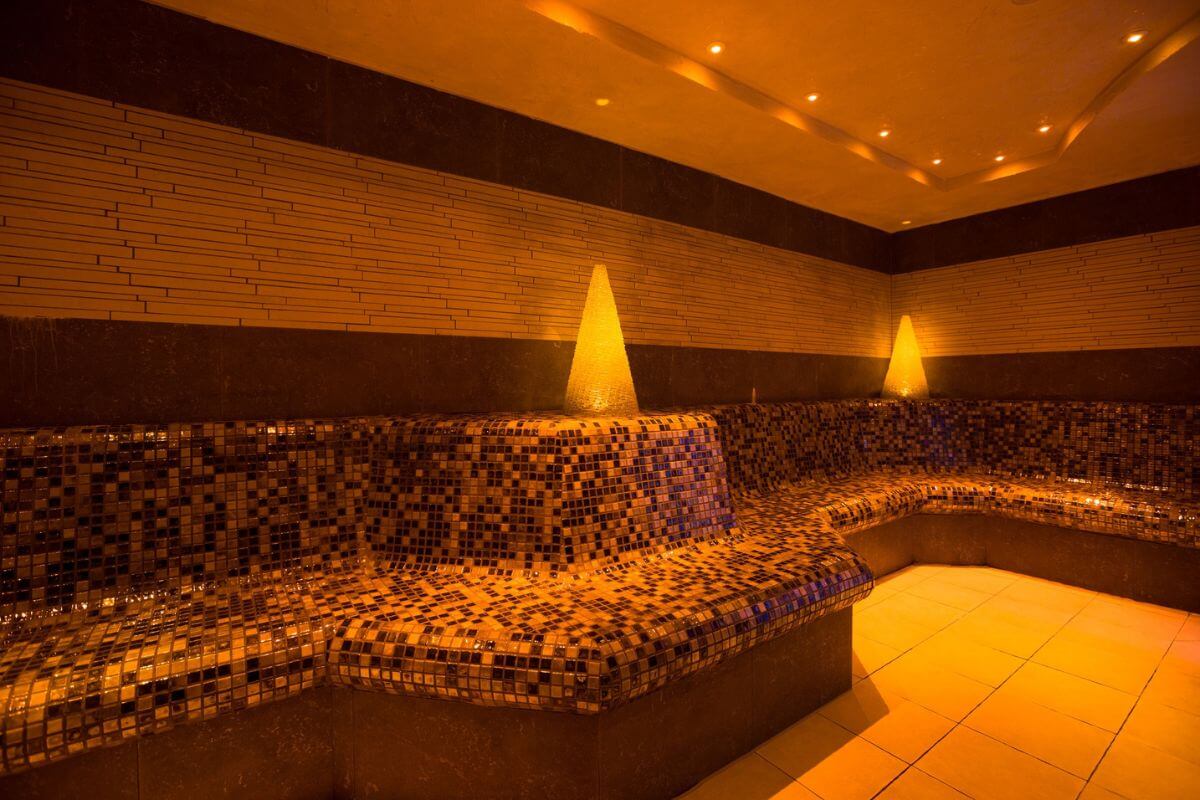 At this huge day spa in Yorkshire, you can unwind with a range of heat and ice experiences. Saunas, a plunge pool, an outdoor hot tub and hydrotherapy pools are just some of the best facilities at the Titanic Spa. For a full-body pampering, try the Neom essential oil massage.
Spa day packages in Yorkshire at the Titanic Spa include a light lunch, access to the spa facilities and leisure club, and use of the hot tub. Prices range from £45 to £247 per person. There's also a range of packages available for couples.
7. Hazlewood Castle & Spa, Tadcaster
Fancy a spa day in Yorkshire inside one of England's amazing castles? Book a pampering session for yourself at the Hazelwood Castle & Spa in Tadcaster.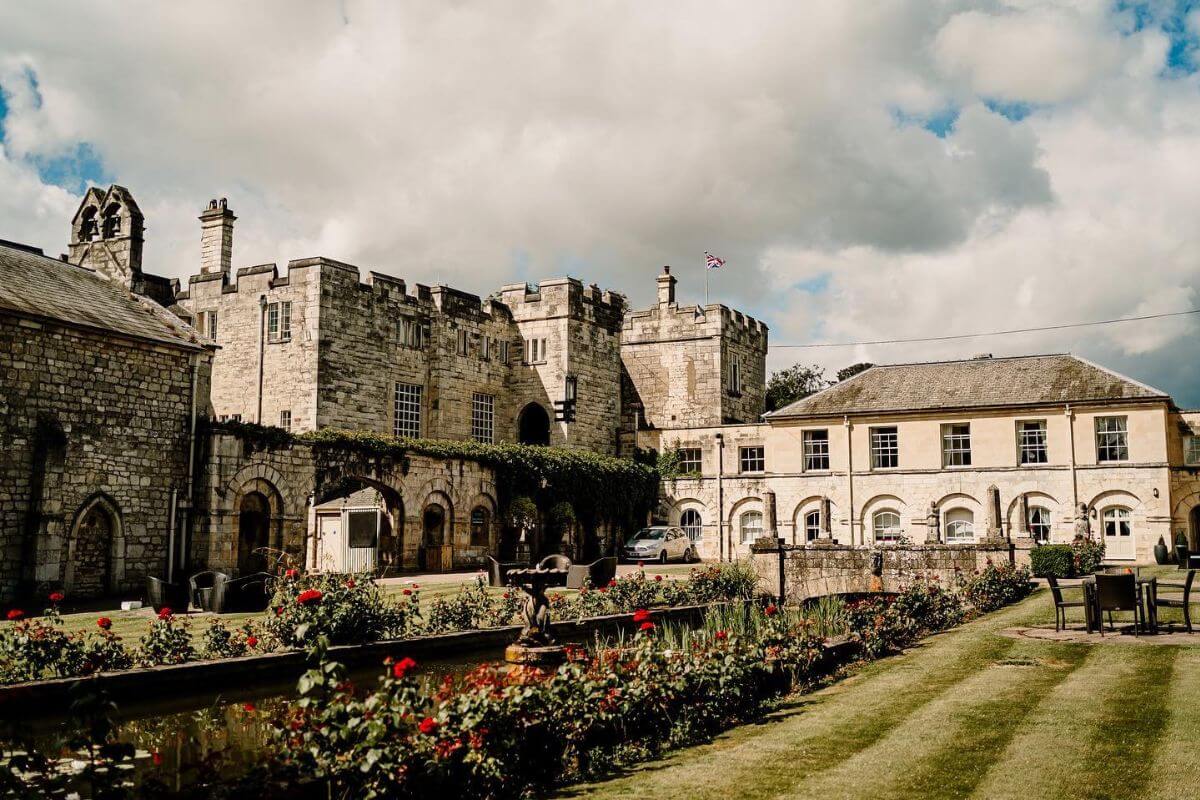 At this hotel's spa, named the Imagine Spa, there's a manicure station, thermal spa, relaxation room, Mud Rasul Chamber and four treatment rooms. While there's no swimming pool, you can get active by walking along the hotel's woodland trails. Although, if walking is the main appeal, you might prefer to visit some of England's best National Trails.
8. Wood Hall Hotel & Spa, Wetherby
The spa at the Wood Hall Hotel may be compact, but it's been designed to promote calmness, enhance wellbeing and provide the ultimate in relaxation. It's one of our favourite spa hotels in West Yorkshire.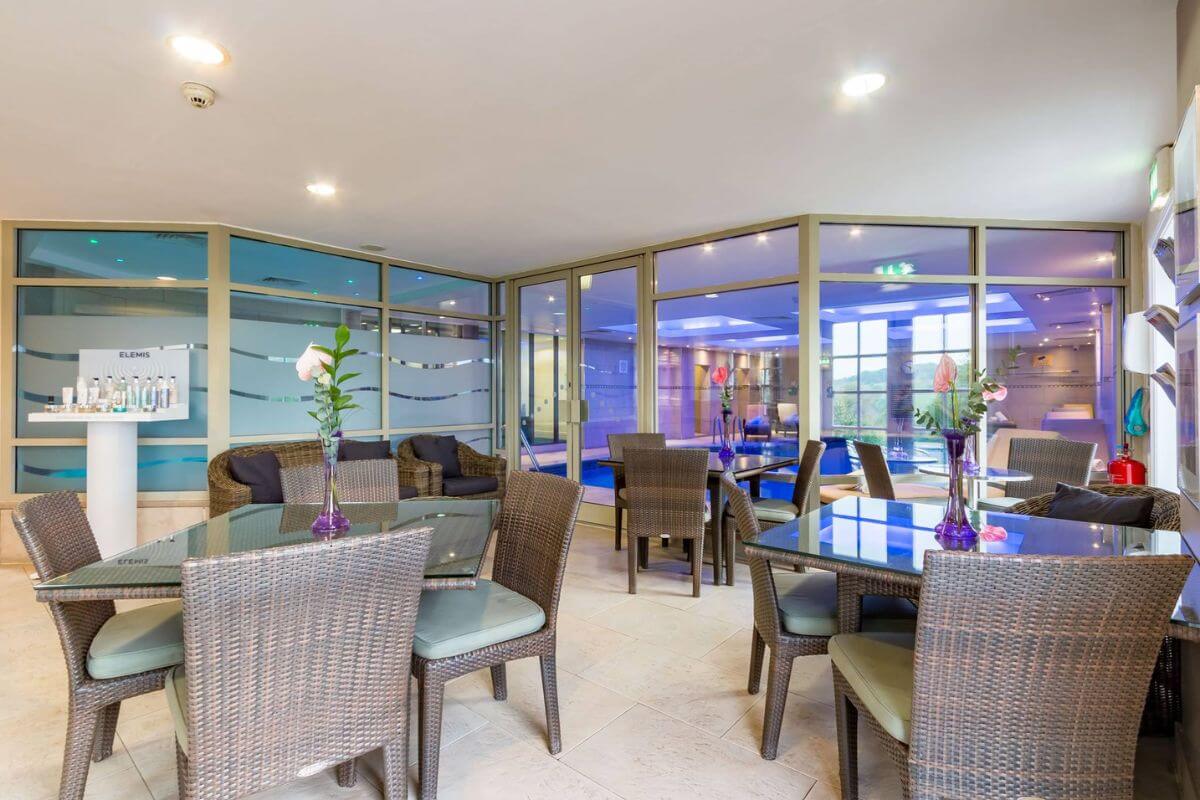 The spa is situated inside a 17th-century mansion, and its facilities include a jacuzzi, steam room, swimming pool and two treatment rooms. The team of professional spa therapists offers a variety of indulgent Jessica Nails and Elemis treatments.
Spa days at the Wood Hotel Hall & Spa can be coupled with treats such as afternoon tea. If you really want to treat yourself, book a spa day with a Champagne lunch.
9. Sessions House, Beverley
Situated inside Beverley's historic Crown Court building, the Sessions House spa in Yorkshire offers a range of treatments to help you de-stress, relax and rejuvenate your mind and body.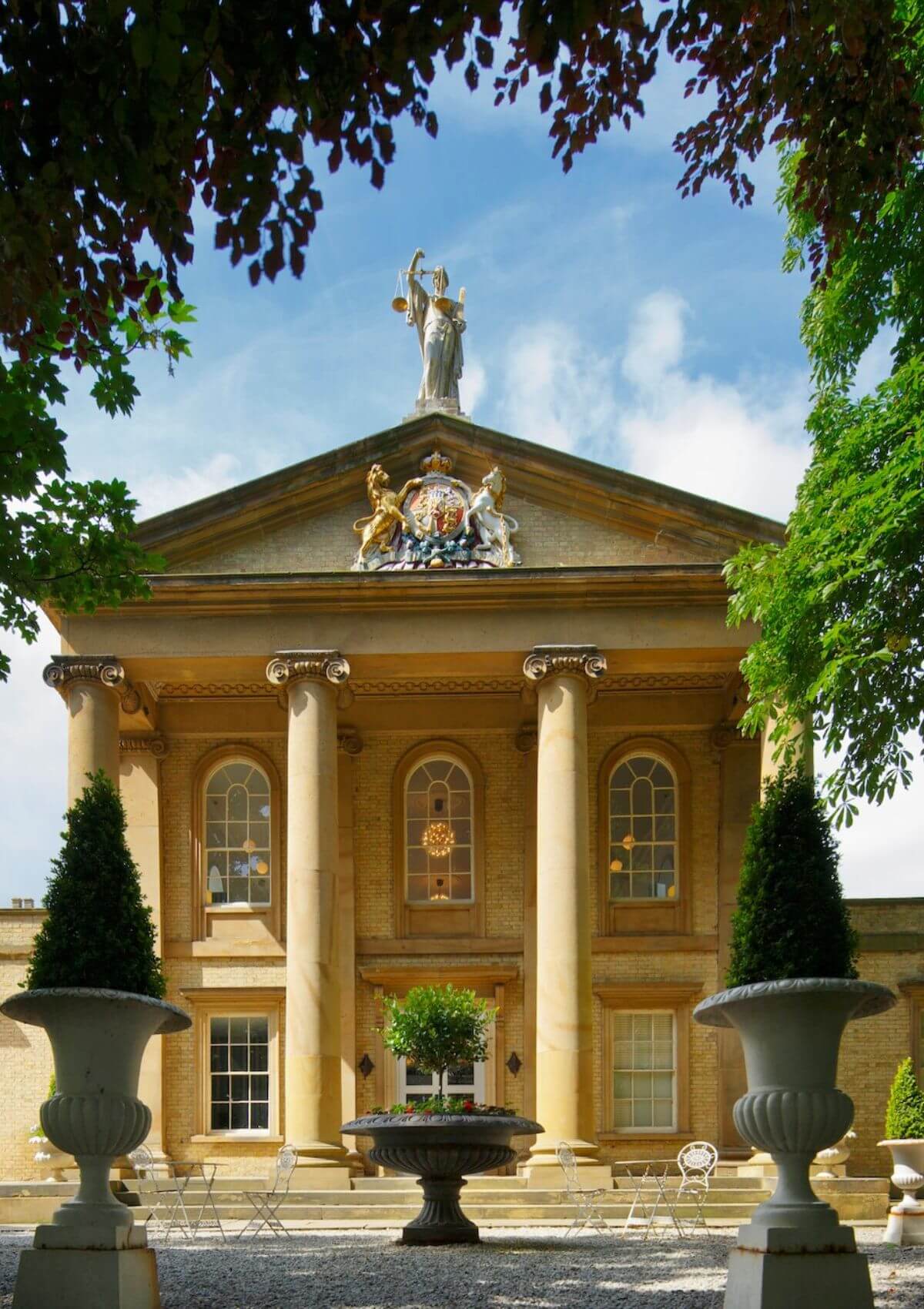 Popular spa experiences at Sessions House include anti-ageing, new mum and men's facial treatments. You can also buy gift vouchers if you want to treat someone special in your life to a luxurious Yorkshire spa day.
10. Swinton Spa Club and Spa, Ripon
The 18th-century Swinton Estate unveiled its luxurious Swinton Spa Club and Spa in 2017, and it's been one of the most popular day spas in Yorkshire ever since.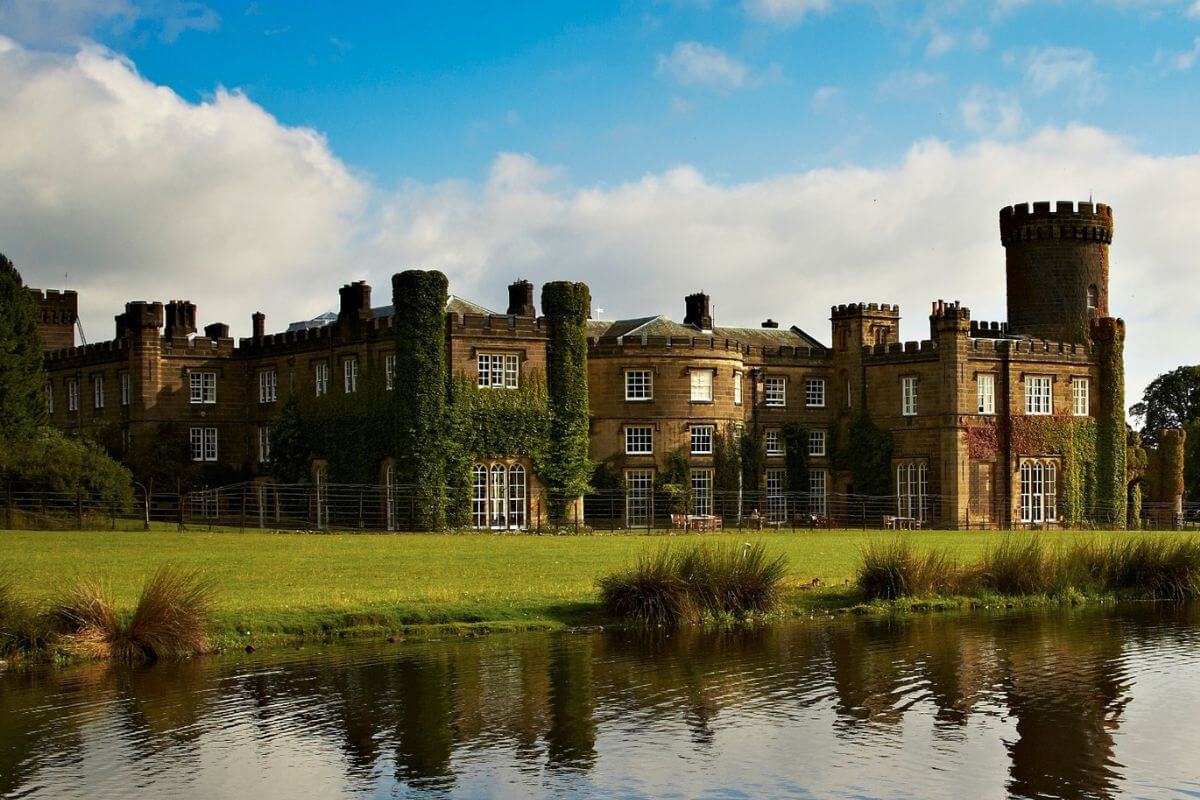 Just some of the highlights of the Swinton Spa Club and Spa include a Finnish sauna, an aroma steam room, a hydrotherapy pool and an 18-metre indoor pool. Outside, there's a natural swimming pool and a hot tub, not to mention 20,000 acres of surrounding countryside.
When you're feeling a little peckish, grab lunch from The Terrace, which uses ingredients grown in the estate's four-acre walled garden.
Prices for Yorkshire spa days at the Swinton Estate range from £89 to £299 per person. You might want to spend a few nights at the estate's hotel – it's an excellent jumping off point for walks across the Yorkshire Dales.
11. The Devonshire Arms Hotel & Spa, Skipton
If you're looking for a spa experience on a day trip from York, head to the Devonshire Arms Hotel & Spa, which is located on the doorstep of Bolton Abbey.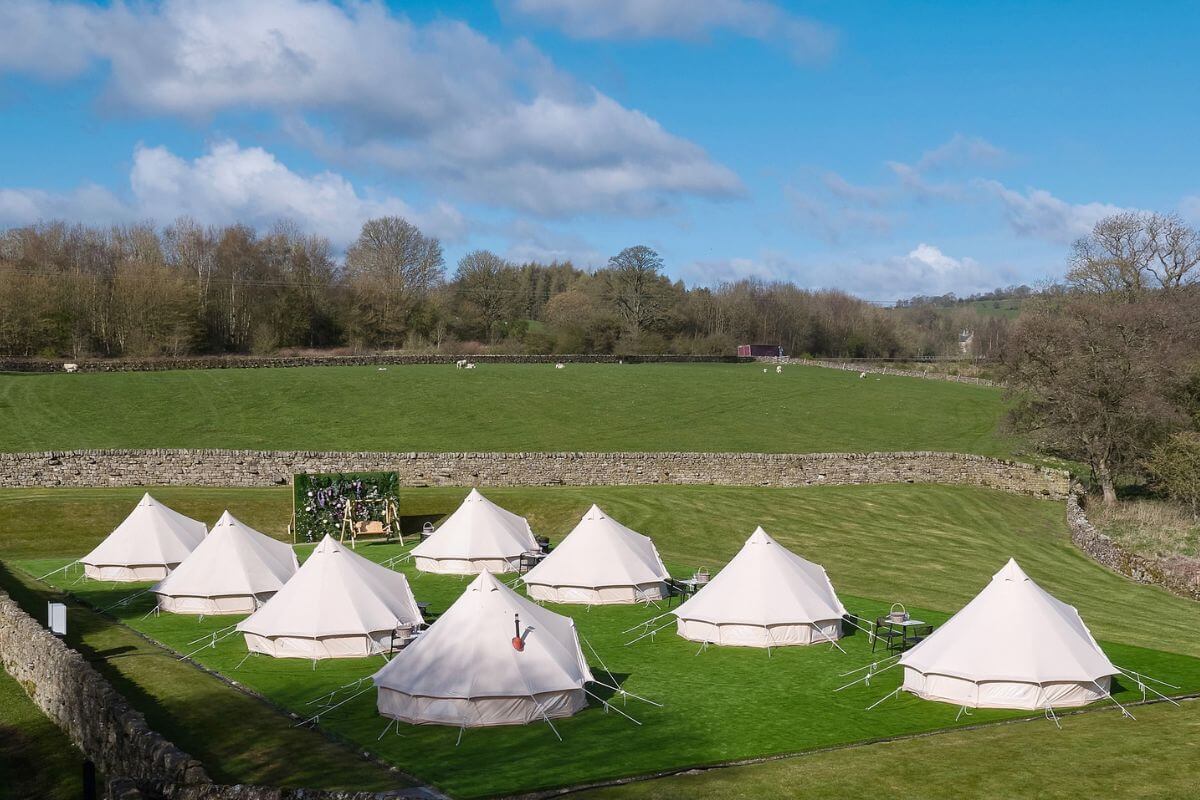 The spa, which occupies a series of elegant bell tents, features a whirlpool, sauna, steam room and swimming pool. Treatments range from Mediterranean massages to exfoliating scrubs.
Spa days at the Devonshire Arms Hotel & Spa are best suited to couples, with experiences costing as little as £145 for two people.
After your spa experience at the Devonshire Arms Hotel, we suggest taking a stroll along the scenic River Wharfe, one of England's most interesting rivers.
12. Kenwood Spa, Sheffield
Situated inside the Hotel Mercure Sheffield Kenwood Hall, Kenwood Spa offers treatments such as body massages, manicures, waxing and facials to men and women. It also provides dedicated spa experiences to new and expecting mothers.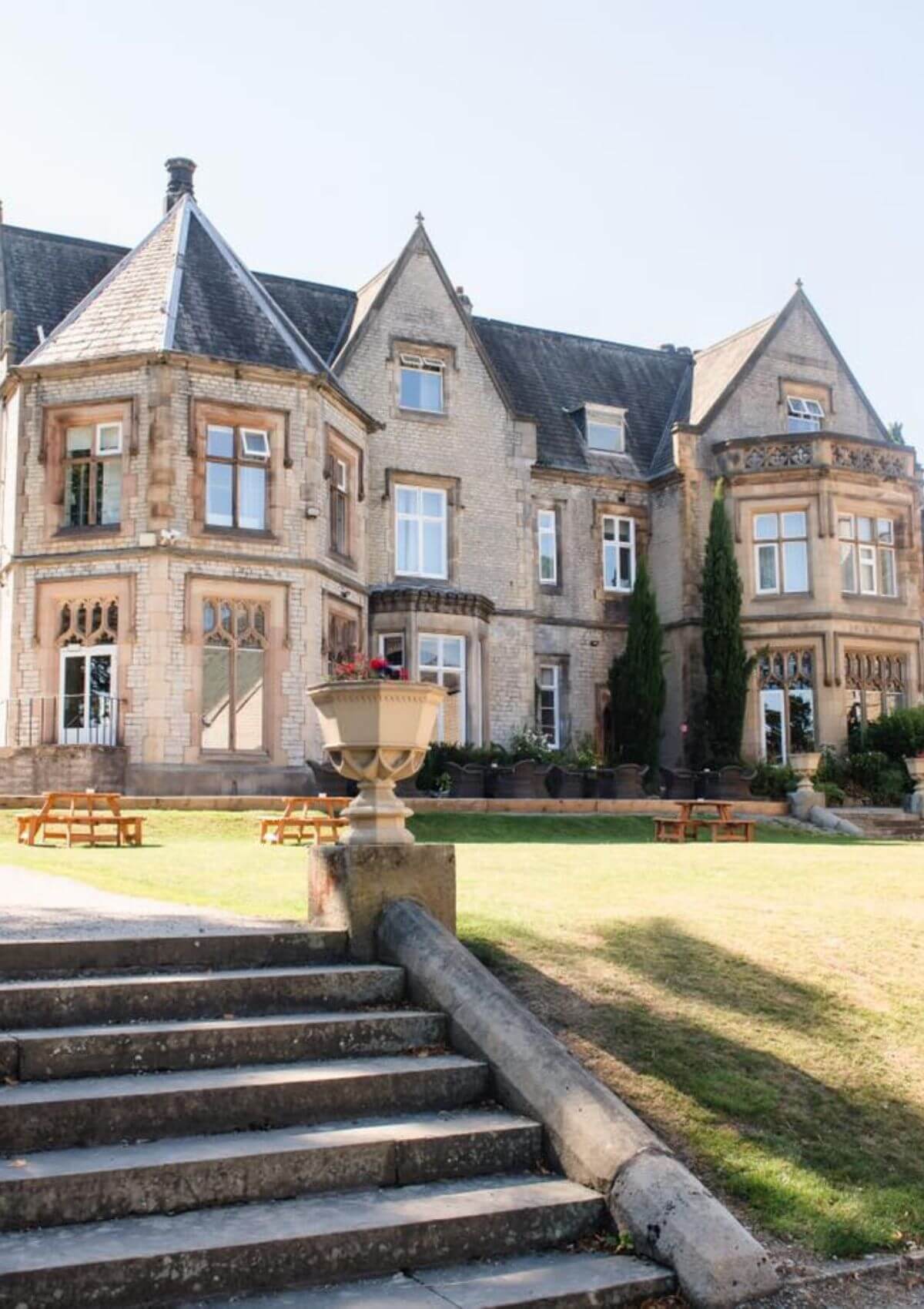 If you're spending a night or two at Kenwood Hall, you might want to get out of the city by embarking on one or two day trips from Sheffield. There are plenty of amazing things to see and do in South Yorkshire.
What are your favourite day spas in Yorkshire?
Whether you're looking for a Yorkshire day spa inside a 5-star hotel, a centuries-old castle or a recently built wellness centre, there are plenty of spa days in Yorkshire that are perfect for you. Some of our favourites include the Turkish Baths Harrogate, the Titanic Spa and Rockcliffe Hall, but there are many more that are well worth a visit.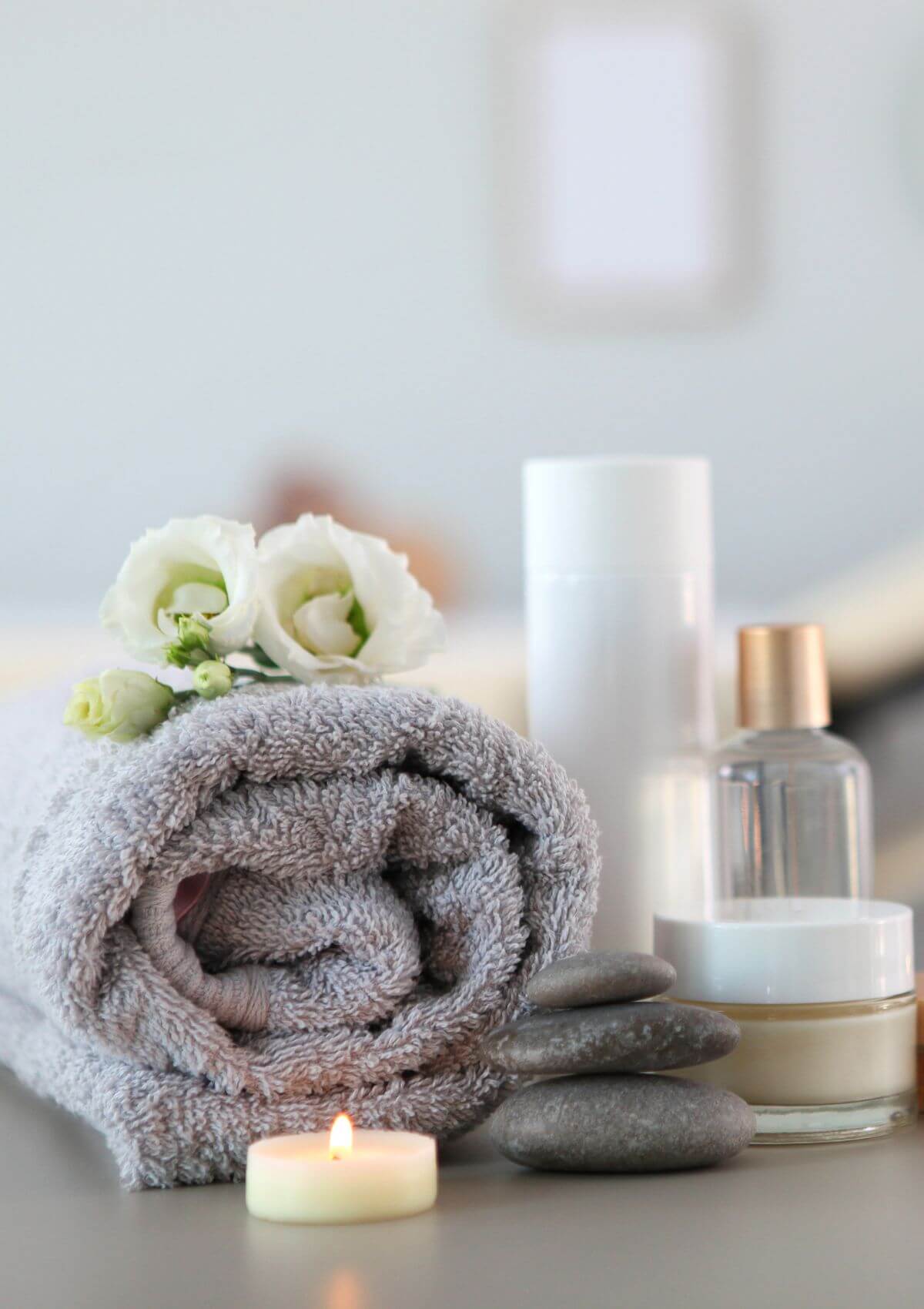 Have we missed any day spas in Yorkshire that deserve a mention? Let us know in the comments below. If you're looking for a day of pampering a little further south, read about our favourite spa days in Lincolnshire.
Quick list of the best day spas in Yorkshire
The Grand, York
Thorpe Park Hotel & Spa, Leeds
Rockcliffe Hall, Darlington
Turkish Baths Harrogate
Rudding Park Spa, Harrogate
Titanic Spa, Huddersfield
Hazlewood Castle & Spa, Tadcaster
Wood Hall Hotel & Spa, Wetherby
Sessions House, Beverley
Swinton Spa Club and Spa, Ripon
The Devonshire Arms Hotel & Spa, Skipton
Kenwood Spa, Sheffield
---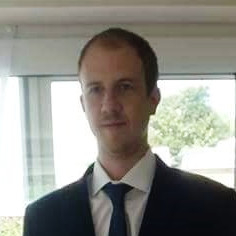 Latest posts by Josh Saunders
(see all)