15 Amazing Spa Days in Lincolnshire for 2023 
When you need to destress, treat yourself, and rejuvenate your mind and body, the best spa days in Lincolnshire promise to make you feel like a new you.
The best Lincolnshire spas tend to be situated inside hotels and country houses that are nestled amid acres of scenic countryside. Some boutique spas in Lincolnshire can be found in city and town centres. There are also many amazing wellness retreats located just beyond the county's borders.
Most spas in Lincolnshire feature heated pools, saunas, hot tubs, relaxation areas and dedicated therapy rooms. Some of Lincolnshire's most exclusive spas boast facilities such as rooftop infinity pools, thermal suites and world-class golf courses.
Whether you want to treat yourself to a quick massage, take a dip in a pool or go all out with a holistic spa treatment, visiting a health and wellness centre is one of the most refreshing ways to make the most of a day out in Lincolnshire.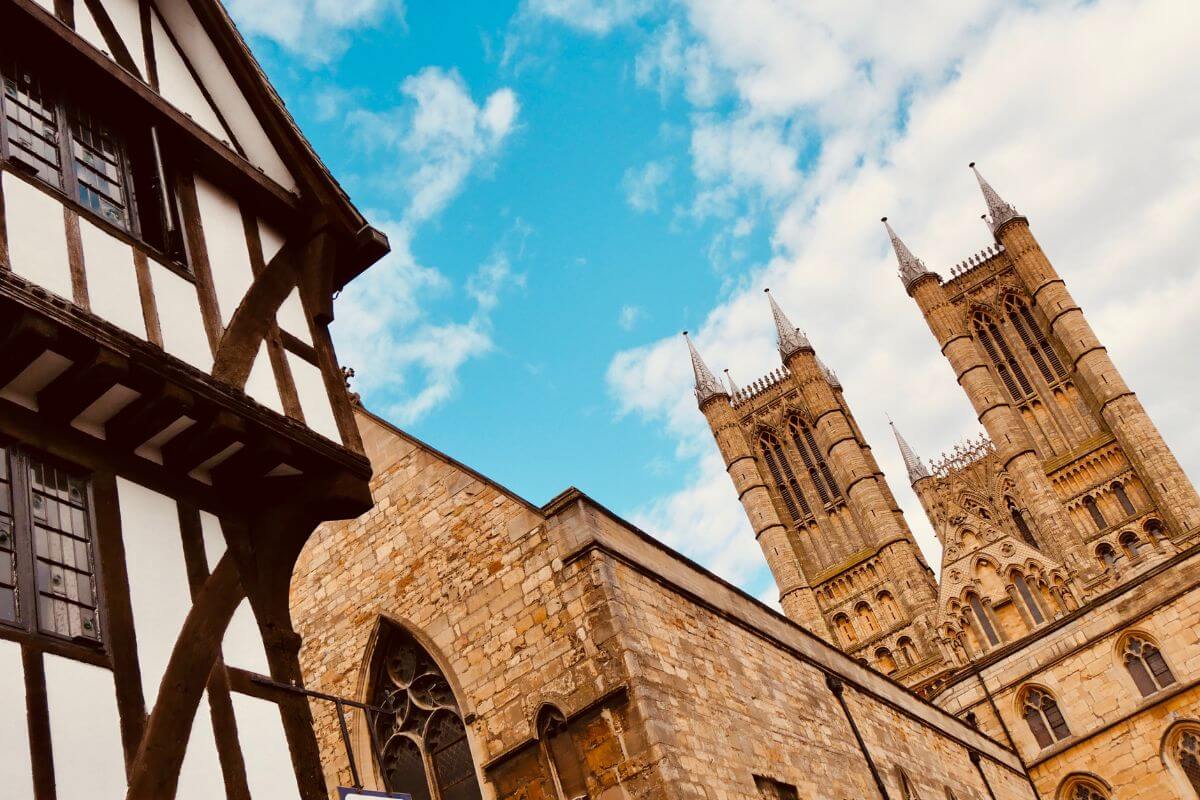 Amazing Spa Days in Lincolnshire
The most relaxing spa breaks in Lincolnshire can be found on city streets, in country houses and by world-class golf courses.
1. The Grange Spa, Sleaford
Situated inside a converted barn in rural Lincolnshire, The Grange Spa is all about providing guests with a homely atmosphere – and a luxurious pampering.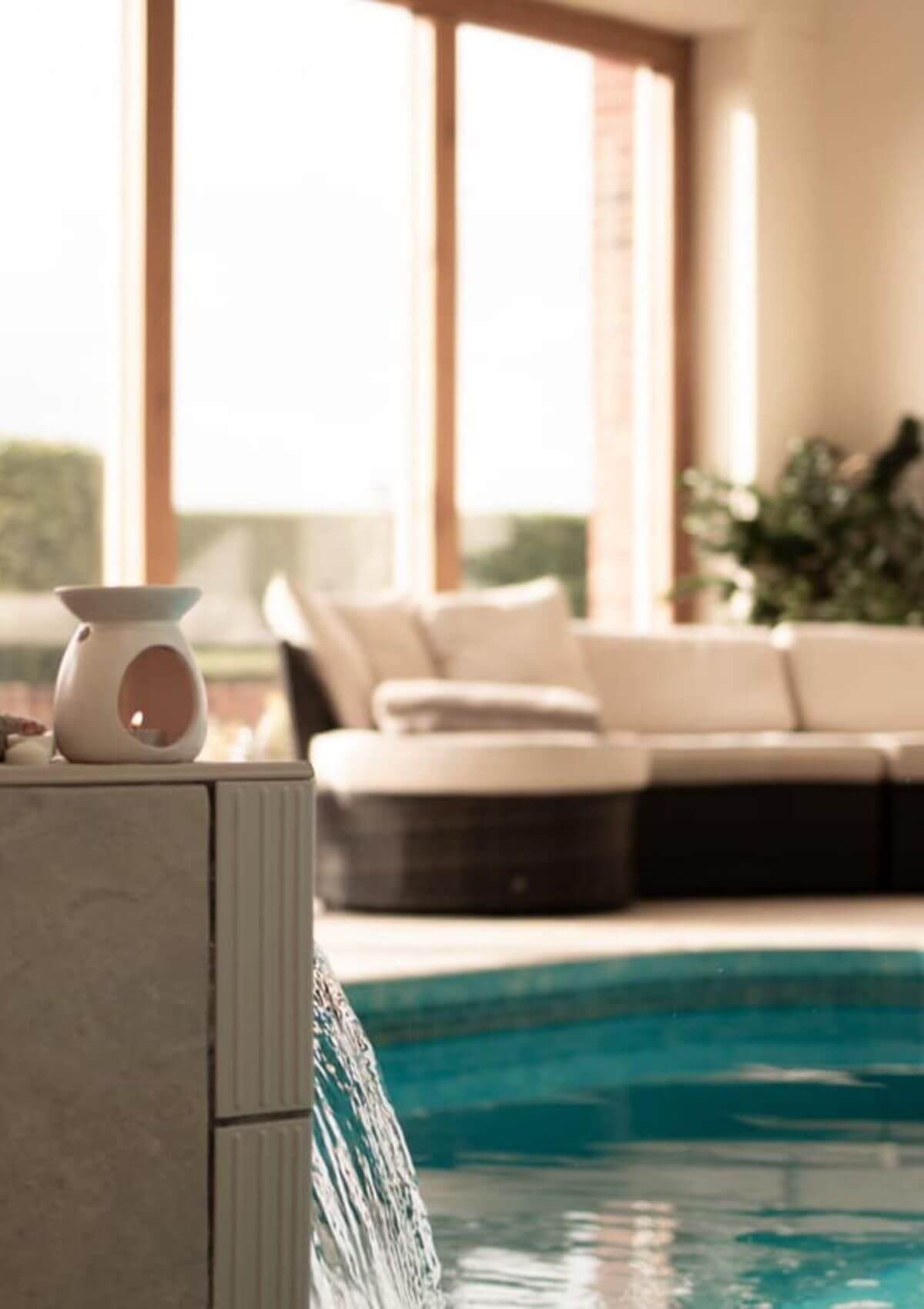 Inside this bijou day spa in Lincolnshire, you'll see exposed beams, stone walls and wicker loungers surrounding the 12-metre pool. There's also a relaxation area with throws, beanbags and sleep therapy chairs.
The spa facilities at The Grange Spa include a sauna, steam room, herbal baths, specialised showers, gemstone steam baths and an ice fountain. When you need pampering, the spa's therapists offer massages, body treatments, and a range of Thalgo and Pink Boutique treatments.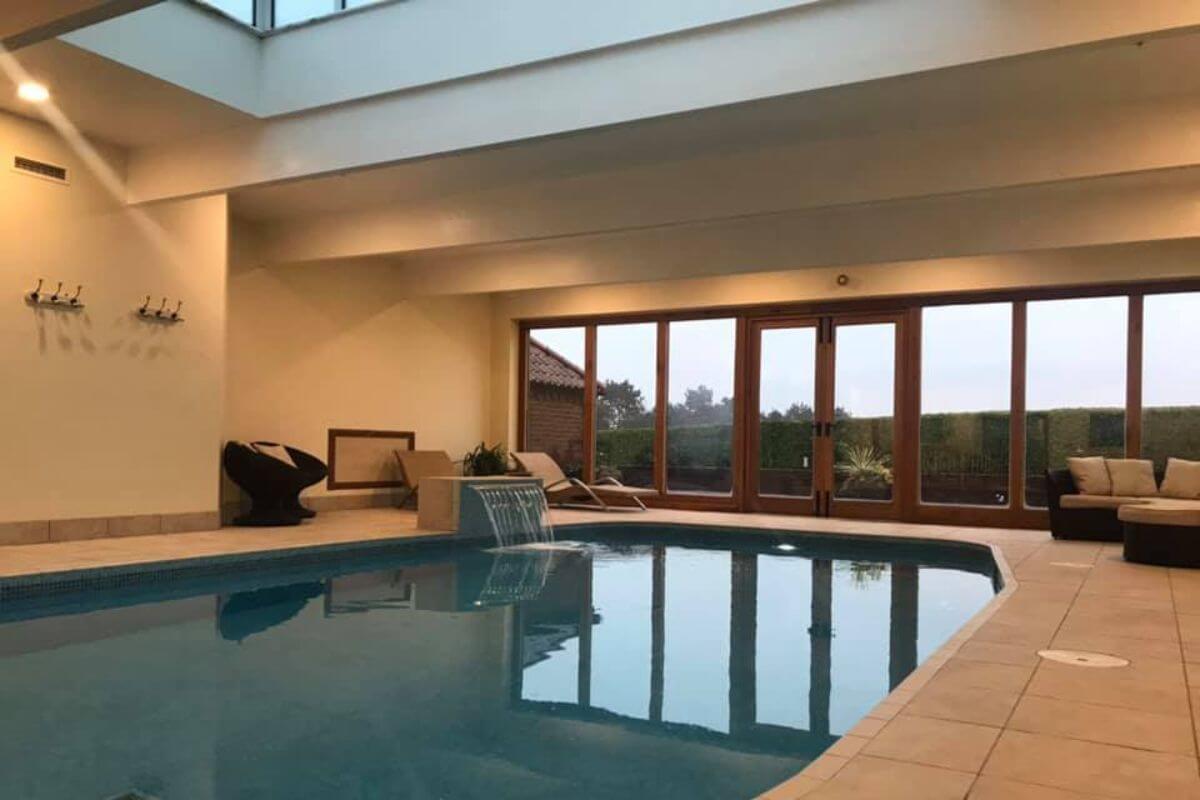 There's also an area where you can get a pedicure or manicure while relaxing on a pink striped sofa.
When you need to refuel, you can order bites from the delicious bistro at The Grange Spa. We love how much attention is paid to the small details, including the lovely teapots and oversized mugs.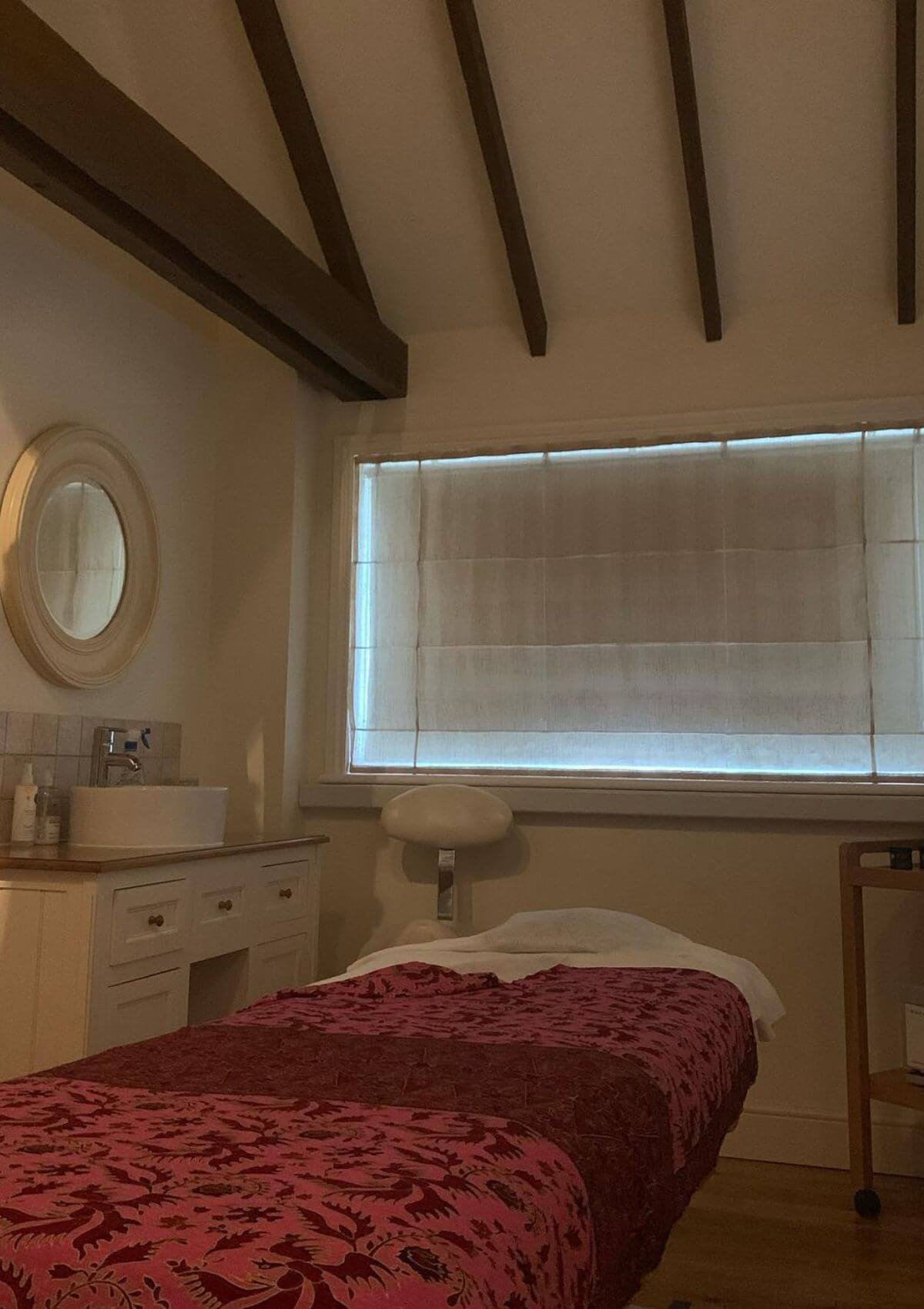 Spa experiences at The Grange Spa range from £38 to £256 per person. Half- and full-day experiences are available. You can also choose from packages such as the two-hour Twilight Spa experience and the 1.5-hour Rustic Ritual.
2. Laceby Manor, Grimsby
The spa is a recent addition to the stunning Laceby Manor Estate, which is surrounded by 150 acres of countryside in the Lincolnshire Wolds.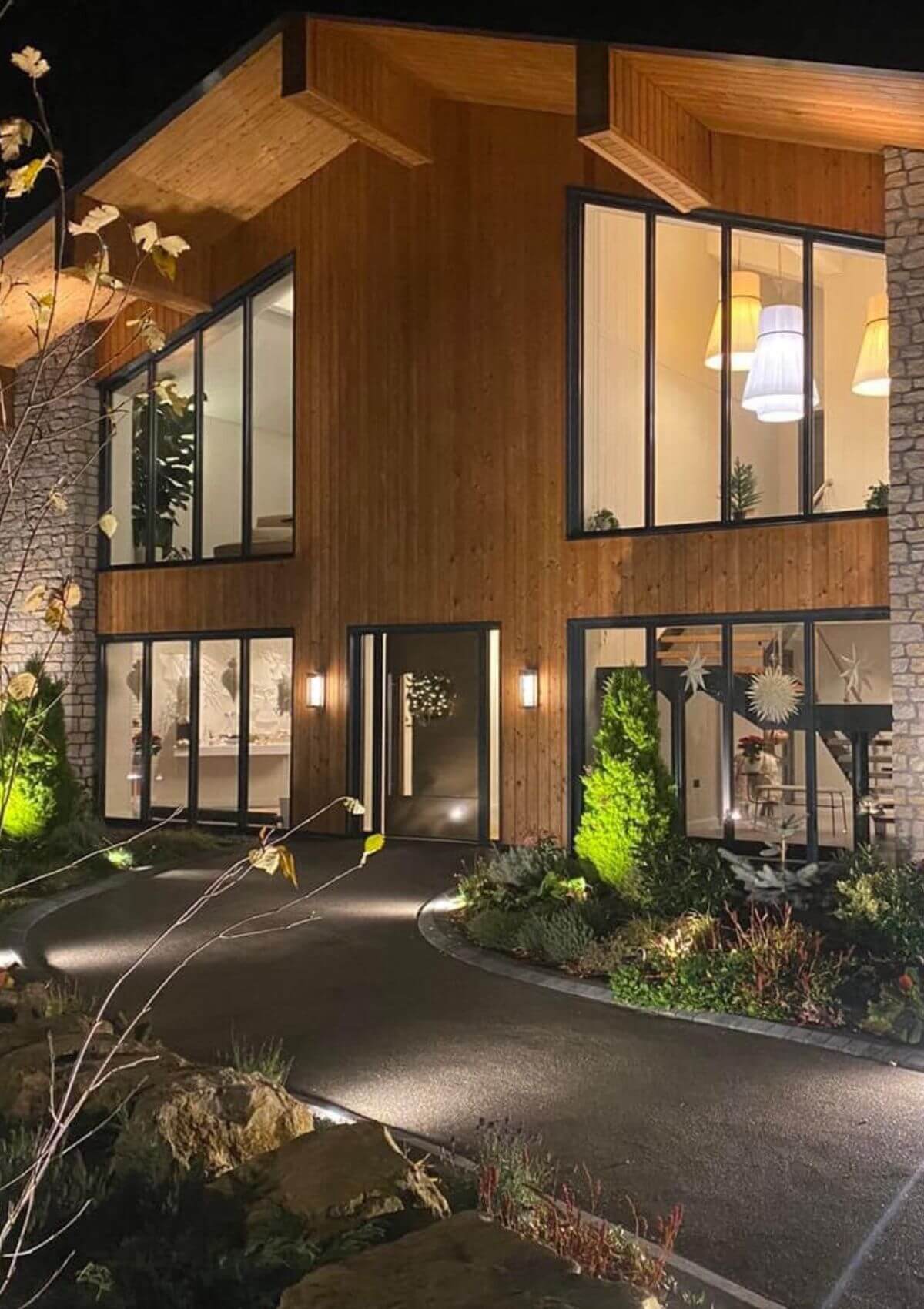 With its eco-conscious design and use of sustainable spa treatment products from brands like VOYA, 111Skin and Tribe 517, The Spa at Laceby Manor offers an amazing spa day out in Lincolnshire for those who want to minimise their impact on the planet.
The facilities at The Spa at Laceby Manor include a hydrotherapy pool, outdoor vitality pool, natural swimming pond, aroma steam bath, Finnish sauna and a hammam. There's also a fully equipped gym, heated beds and a herbal hot lounge.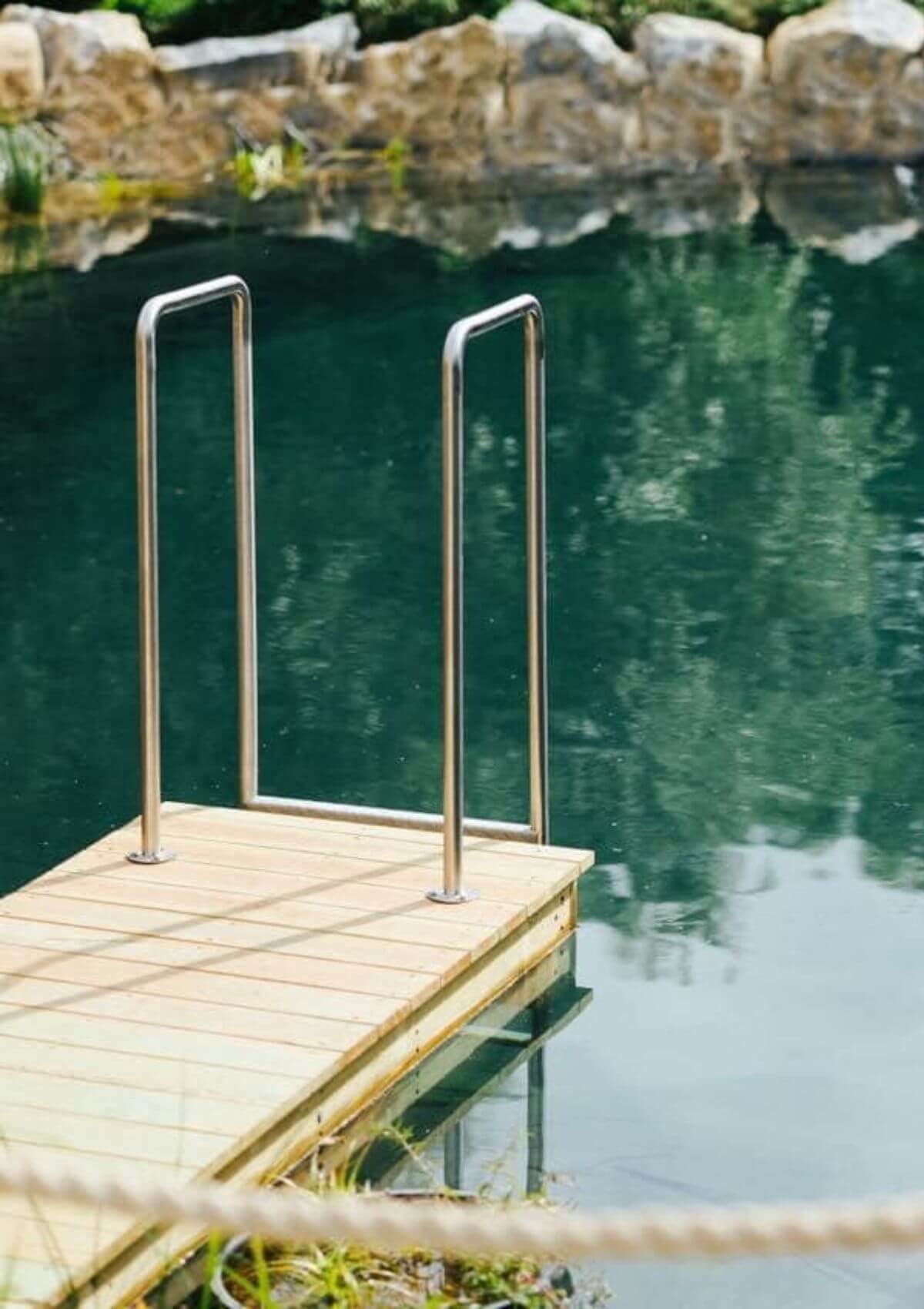 As far as treatments go, you're spoilt for choice at the Laceby Manor; signature massages, aromatherapy, wraps, scrubs, facials, body rituals and couples' spa treatments are all just delightful.
After a day of pampering, you can order food and drinks from the Oak Room restaurant and pizzeria, which features retractable walls for the summer and log burners during winter.
If one day isn't enough for you, you might want to spend a spa weekend in Lincolnshire in one of Laceby Manor's lodges or pods, most of which boast sunken hot tubs and sprawling views of the lake, parkland and golf course.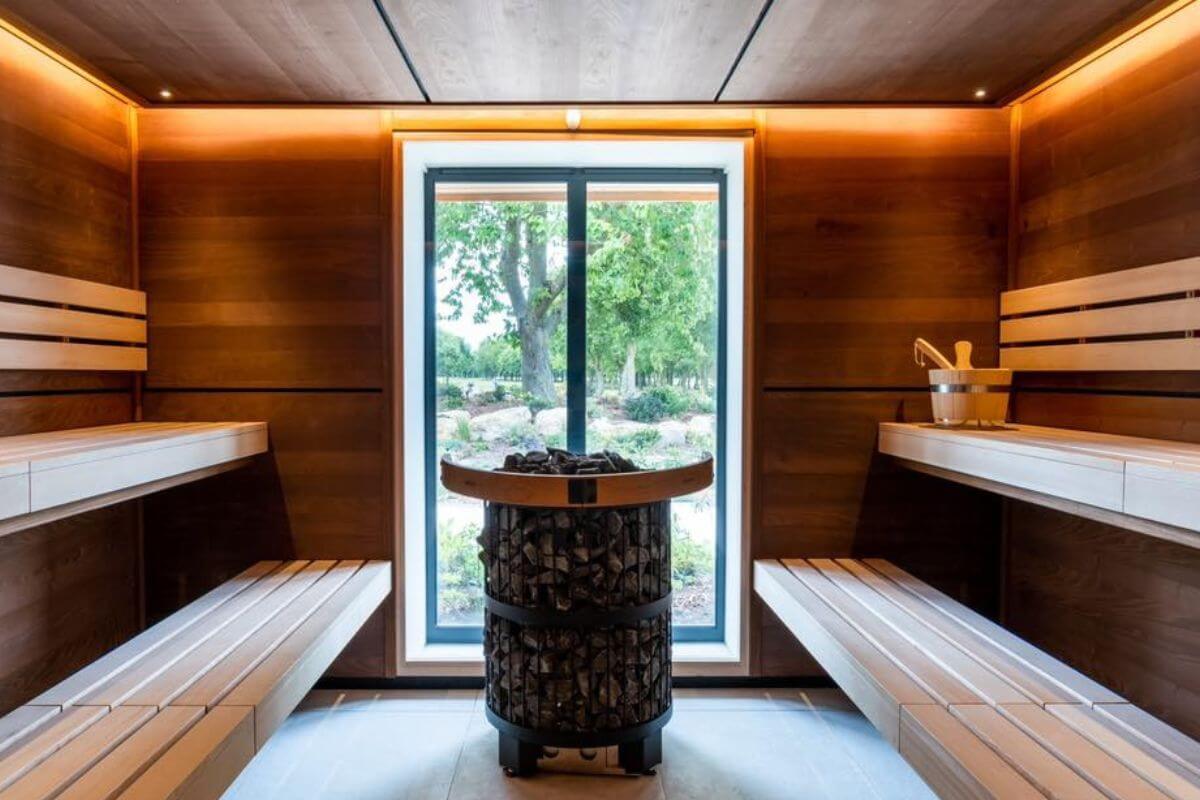 Spa day experiences at Laceby Manor in Lincolnshire range from £65 to over £200 per person. We highly recommend Laceby Manor for spa breaks near Grimsby.
Laceby Manor is located in the ceremonial region of Yorkshire and the Humber, making it an ideal place to visit on a day trip from Leeds.
READ MORE: How to Have the Best Day Out in Lincoln
Where to Find the Best Spas in England
3. Simpsons Boutique Spa, Lincoln
The Simpsons Boutique Spa is an award-winning sensory retreat on the grounds of Branston Hall, otherwise known as The Vedanta.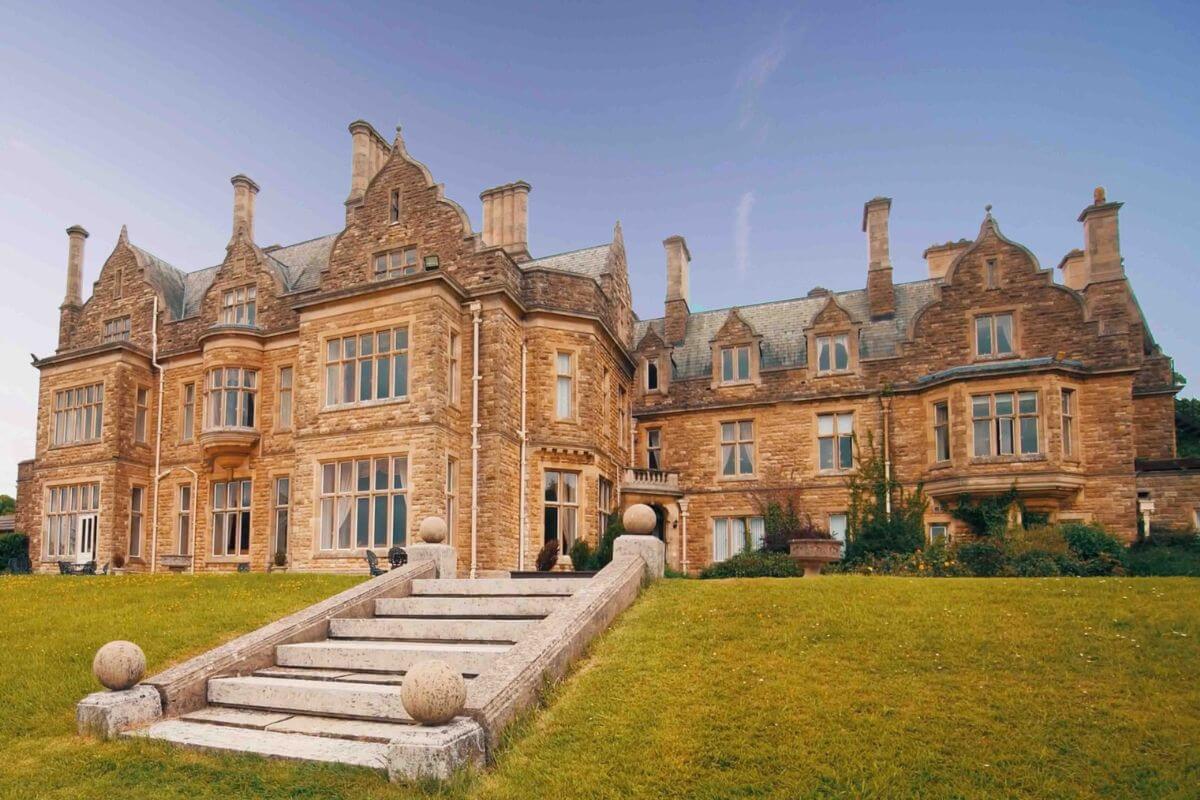 On top of six well-equipped treatment rooms, the Simpsons Boutique Spa has a sauna, swimming pool, plunge pool, hydrotherapy hot tub and an Arabian herbal steam room called the Rasul Mud Temple.
When you want to unwind, you can rest in the Relaxation Conservatory, Slumber Cabin or one of three igloos in the garden. There's also a delicious café and a manicure and pedicure room.
On top of everything, the Simpsons Boutique Spa offers treatments such as laser hair and lesion removal, facial peels, massages, waxing, tanning, teeth whitening, and much more.
Spa days in Lincolnshire don't get much more holistic than this.
Spa packages at Simpsons Boutique Spa start from £115 for a half-day session and £175 for a full-day pampering. You can also choose from packages that combine spa treatments with experiences such as Afternoon Tea.
Accommodation is available at Branston Hall, perfect for if you want to spend the night or weekend in a charming country house. If you like country houses, you might be interested in learning about England's best stately homes.
4. Forest Pines Hotel, Spa & Golf Resort, Brigg
Surrounded by 190 acres of scenic woodland, the Forest Pines Hotel, Spa & Golf Resort is a fabulous place to enjoy a spa day in Lincolnshire either alone or with your better half.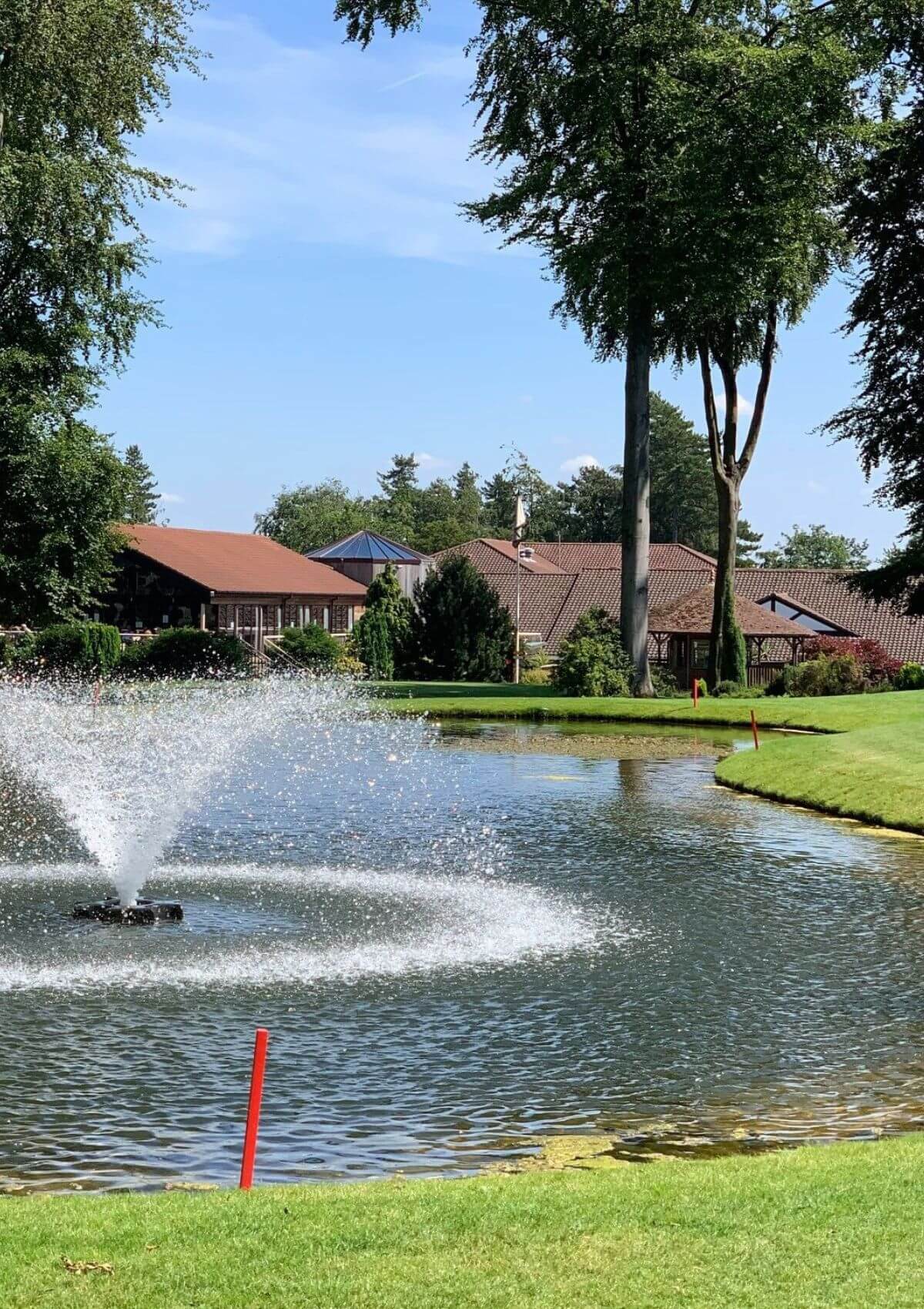 The spa features everything you'd expect from a luxurious wellness treat, including a sauna, steam room, swimming pool, treatment rooms for two, relaxation rooms and a spa lounge.
The spa's therapists provide rejuvenating treatments ranging from body rituals to make-up consultations using quality ESPA products. When you're feeling peckish, you can enjoy lunch with views of the resort's 27-hole golf course at one of four restaurants.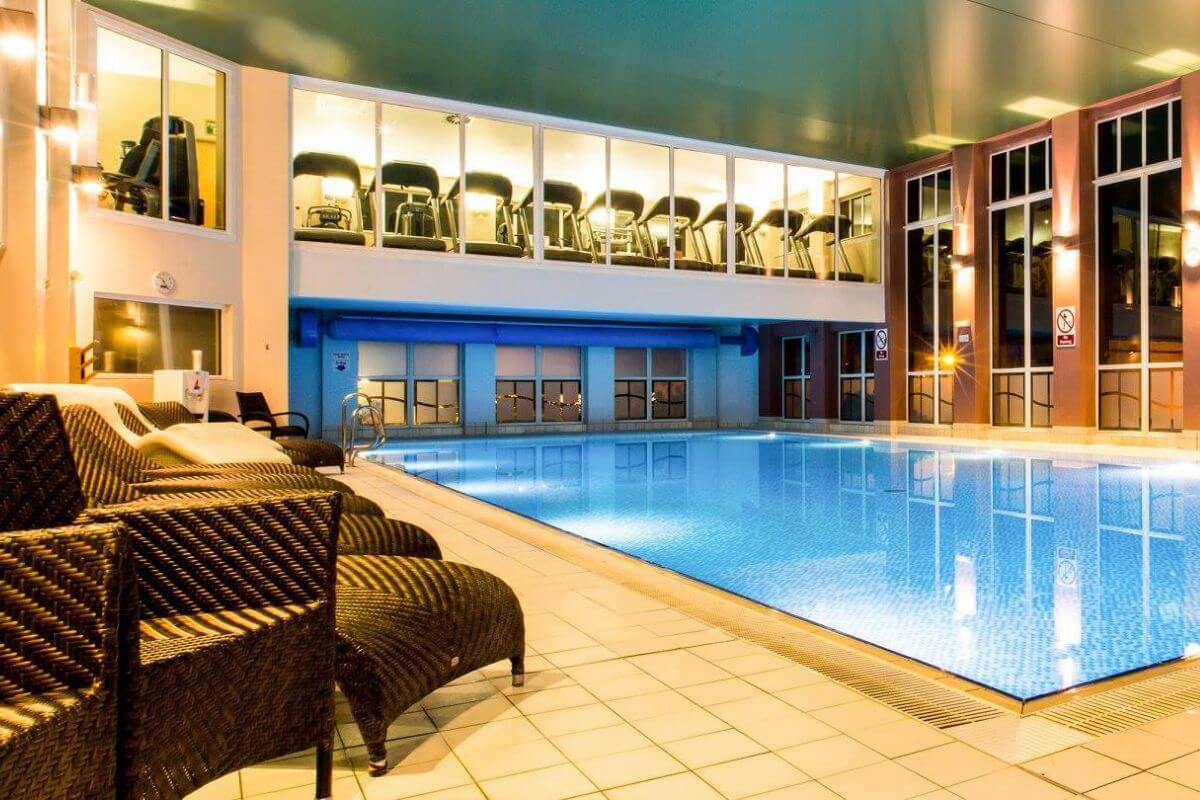 Spa day packages at the Forest Pines Hotel, Spa & Golf Resort range from £64 to £184 per person.
If you decide to stay the night at the resort, you might want to visit nearby attractions such as Lincoln Cathedral, Normanby Hall and the Yorkshire Wildlife Park, which is easily one of the best days out in South Yorkshire.
5. The Spa At Belton Woods, Grantham
For a spa day near Grantham, head to Belton Woods, which is best known for its PGA Championship golf courses and the Serenity Spa.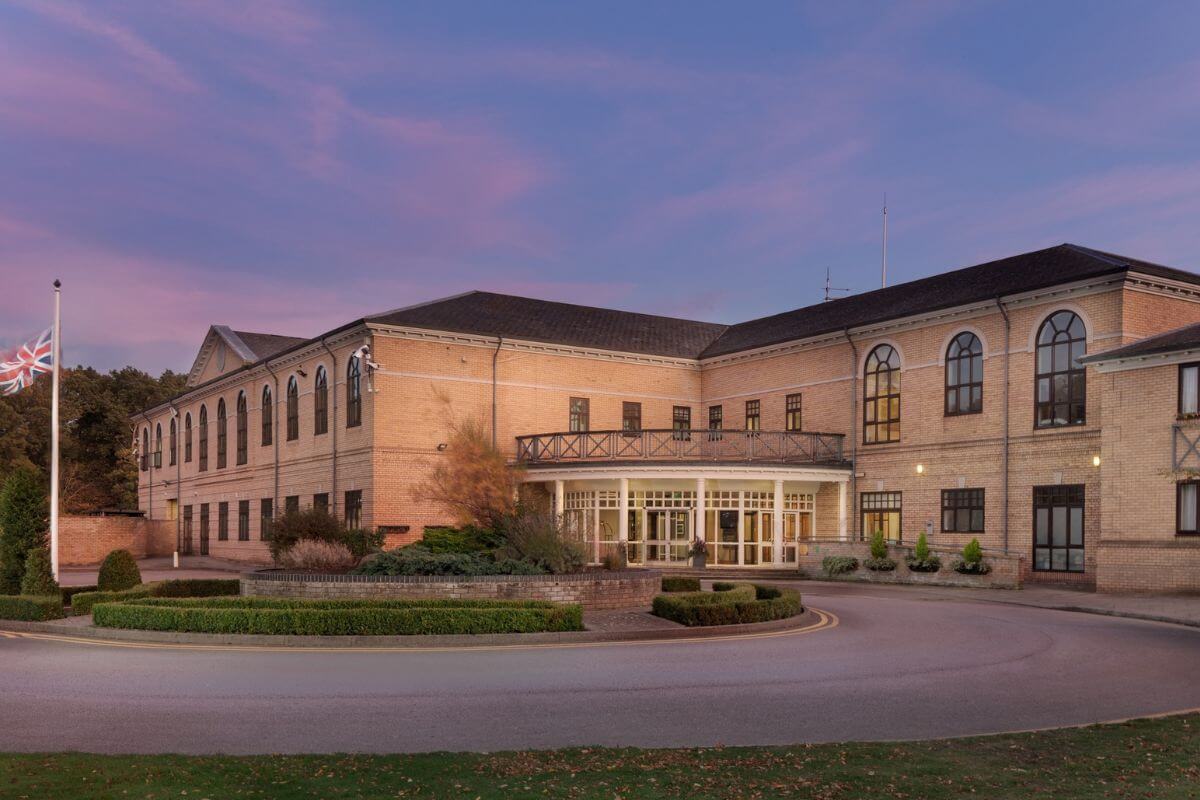 Elemis spa treatments include body rituals, facials, beauty therapies and finishing touches. For some alone time, you can work up a sweat in the gym, swim in the heated pool or unwind in the steam room. You can also join exercise classes, tennis tournaments and squash games.
The hotel itself is set amid 475 acres of stunning grounds and boasts 136 suites and guestrooms. You can fill up on delicious bites at the Belton Woods Bar and Grill. For live sports and views of the golf courses, head to the Claret Jug Clubhouse.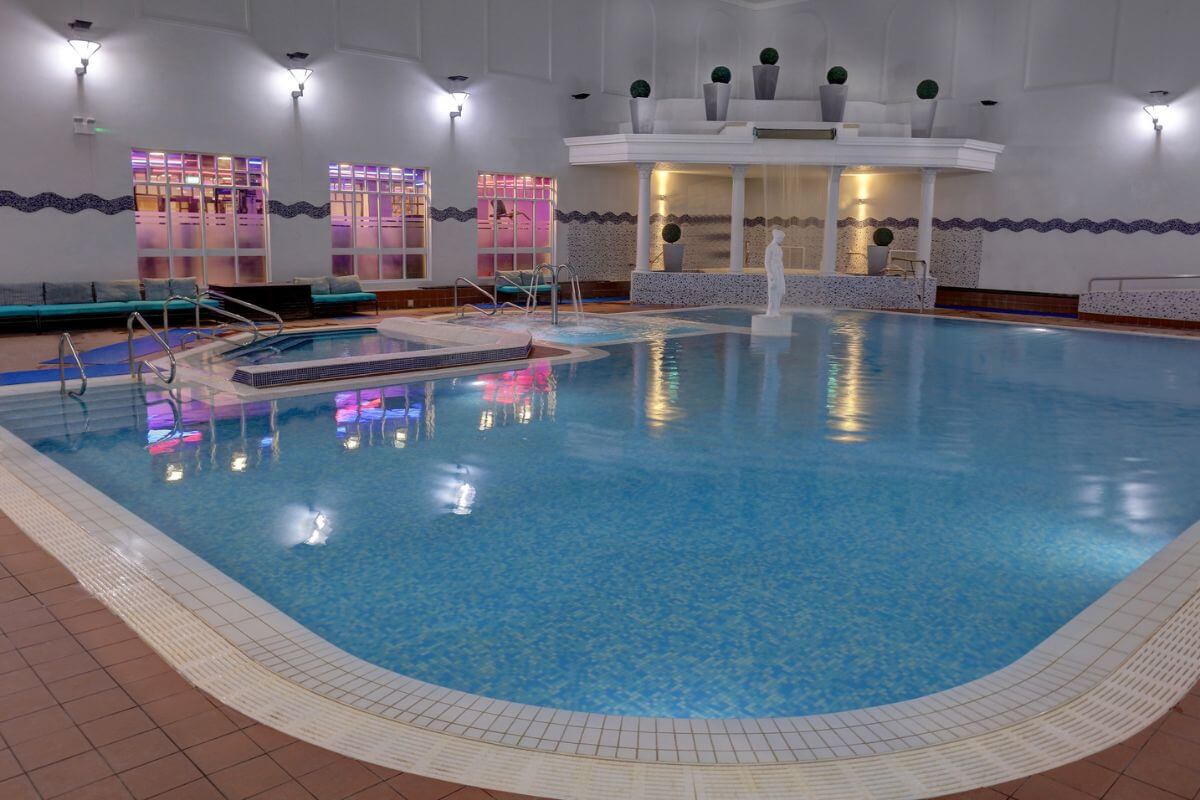 Spa day packages at Lincolnshire's Belton Woods range from £64 to £154 per person. You can save money by booking a spa experience on Monday to Thursday.
6. Evergreen Spa at Kenwick Park, Louth
Nestled in the 320-acre Kenwick Park, the Evergreen Spa offers one of the best spa breaks in Lincolnshire for those who want to unwind after a day of outdoor sports.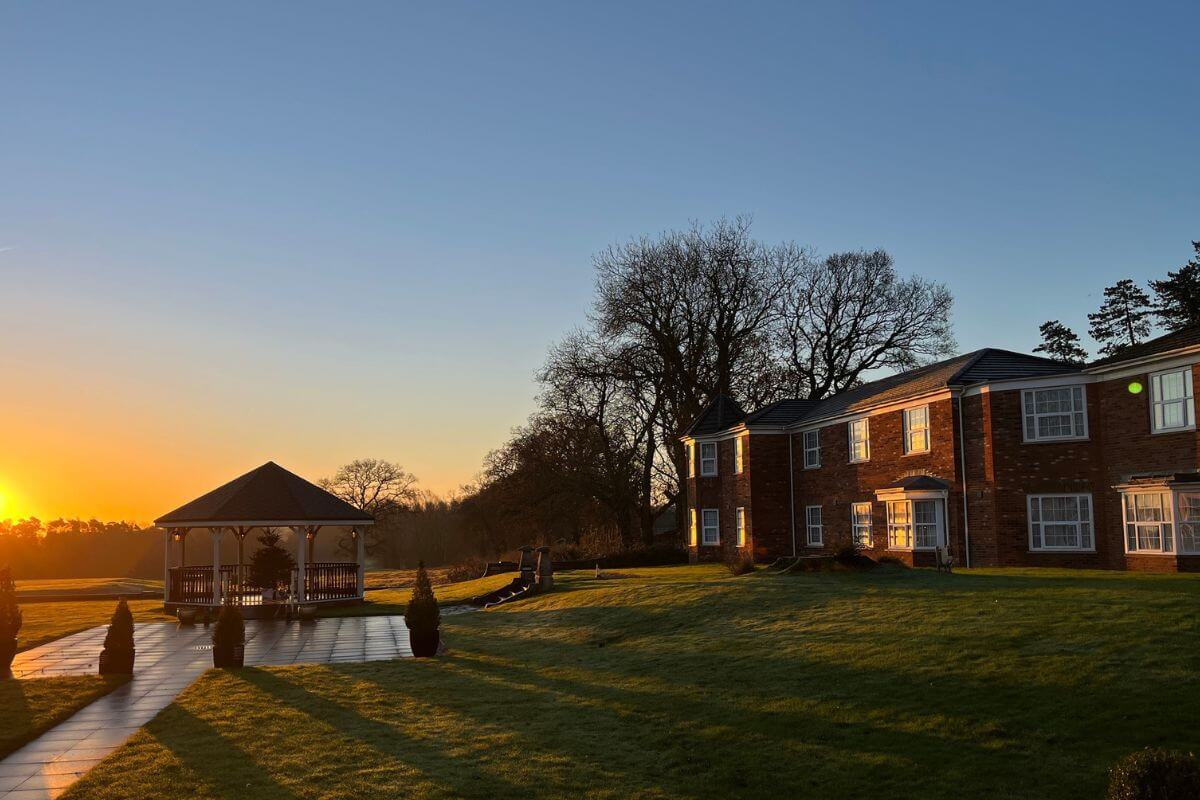 Besides the Evergreen Spa, Kenwick Park Hotel boasts tennis courts, a health and leisure centre and an 18-hole golf course.
The spa's facilities include a 20-metre indoor swimming pool covered by a timber roof ceiling, a tepidarium, a steam room and a sauna. There's also an ice fountain, foot spas, an outdoor hydrotherapy pool and a Jacuzzi-style spa pool.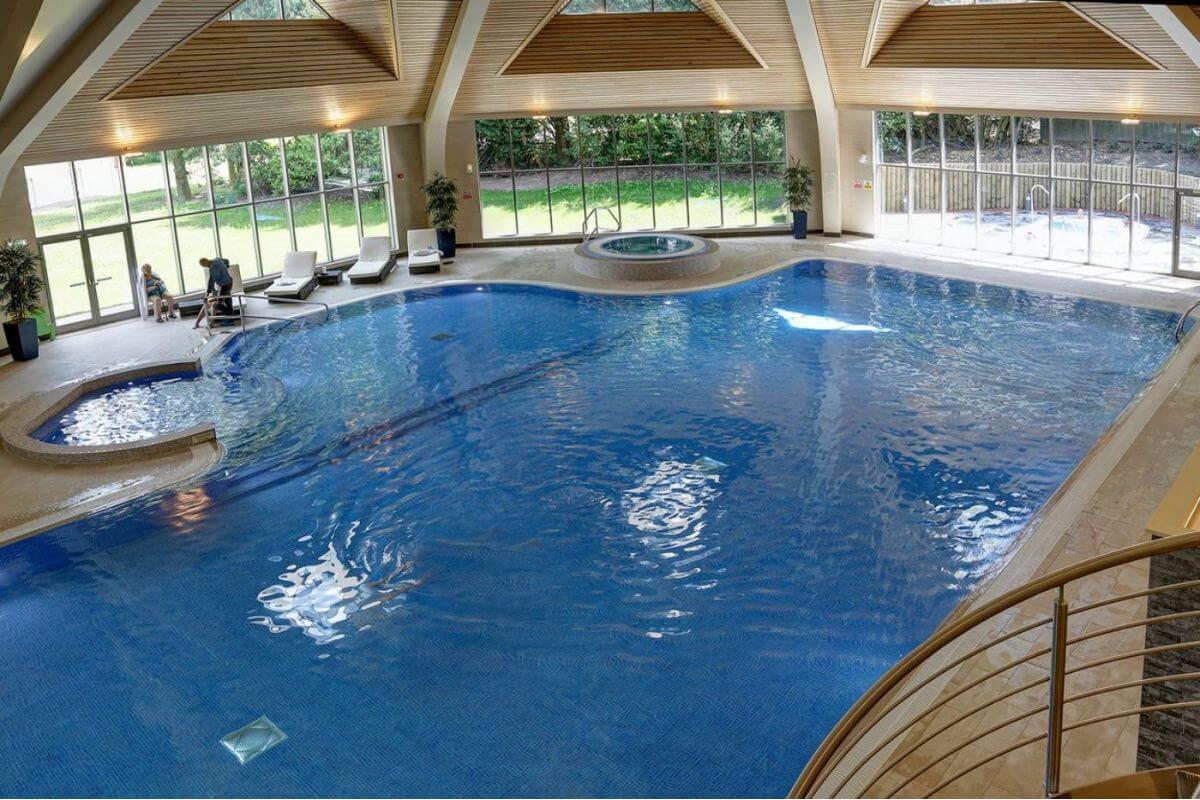 Spa day packages at Kenwick Park range from £68 to £120 per person. You might want to buy a gift voucher to surprise your loved one with an amazing spa day in Lincolnshire for two.
7. Bannatyne Health Club & Spa, Humberston
The Bannatyne Health Club & Spa is a modern leisure facility near Grimsby, where you can enjoy face and body treatments in the adults-only spa area.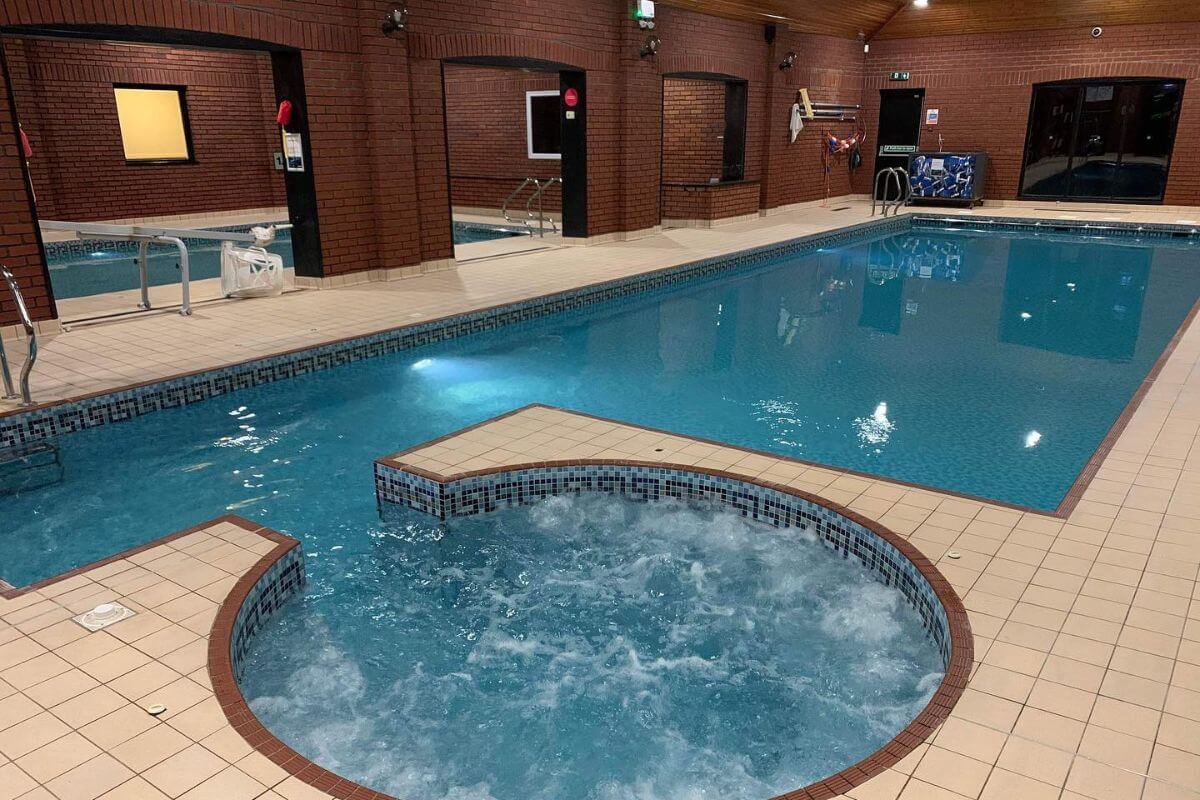 Therapists administer rejuvenating treatments using high-quality products from brands including Bare Minerals, Elemis, Lycon and OPI. When you're not being pampered, you can relish some alone time in the sauna, steam room, gym or luxurious pool.
Fancy enjoying the outdoors in between treatments during your spa day in Lincolnshire? Bannatyne has its own tennis courts, bowling green and nine-hole golf course. Completing the experience is a restaurant that serves delicious and nutritious meals.
Spa treatments at the Bannatyne Health Club & Spa in Grimsby cost anywhere between £20 and well over £100.
8. Best Western Plus Bentley Hotel & Spa, Lincoln
The Bentley Hotel is home to some of the most modern spa facilities in Lincolnshire. Just some of the facilities that set this place apart include a monsoon aroma steam shower, a salt vapour room and an aromatherapy steam room. You'll also find standard offerings such as saunas, a swimming pool and a gym.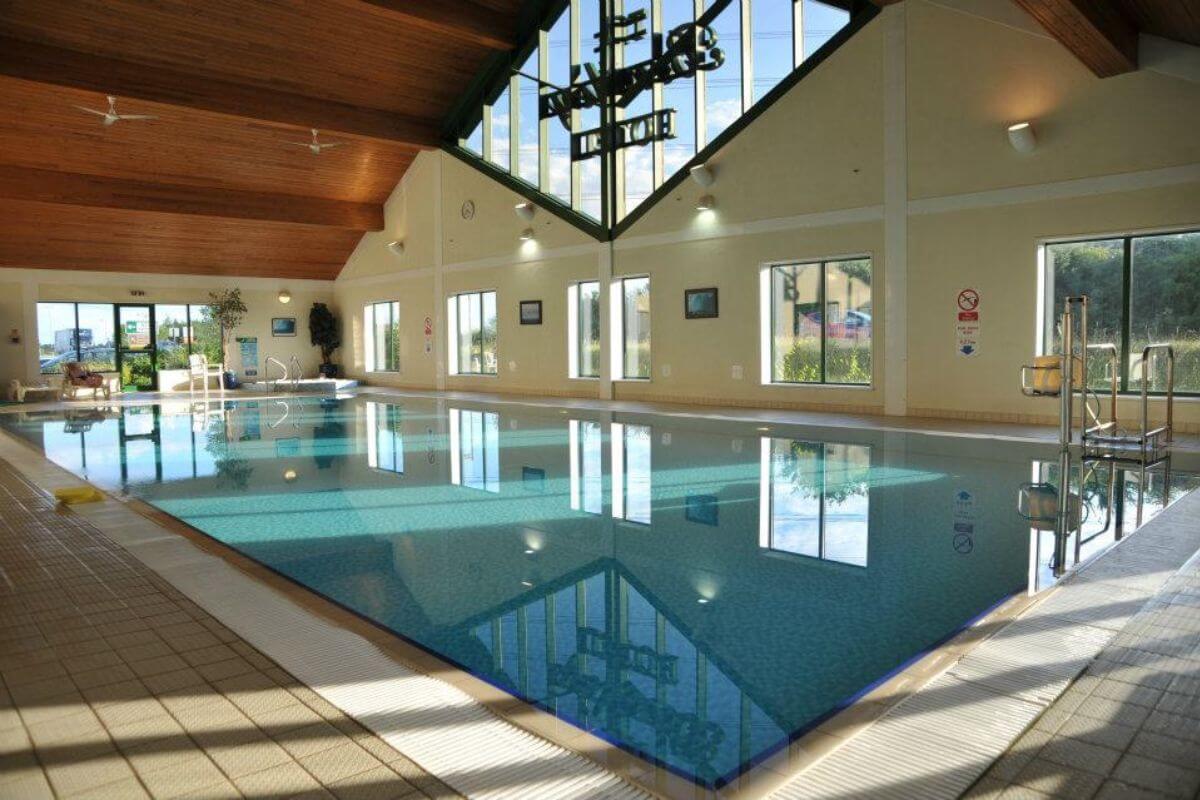 Book a slot with a therapist in a deluxe treatment room for a pampering session that can include facials, pedicures, massages and even hair styling.
9. Treetops Cottages & Spa, Grasby
Treetops Cottages & Spa is a wonderful place in which to spend the night in Lincolnshire at a spa, but you don't need to be a hotel resident to enjoy a spa day at this Lincolnshire retreat.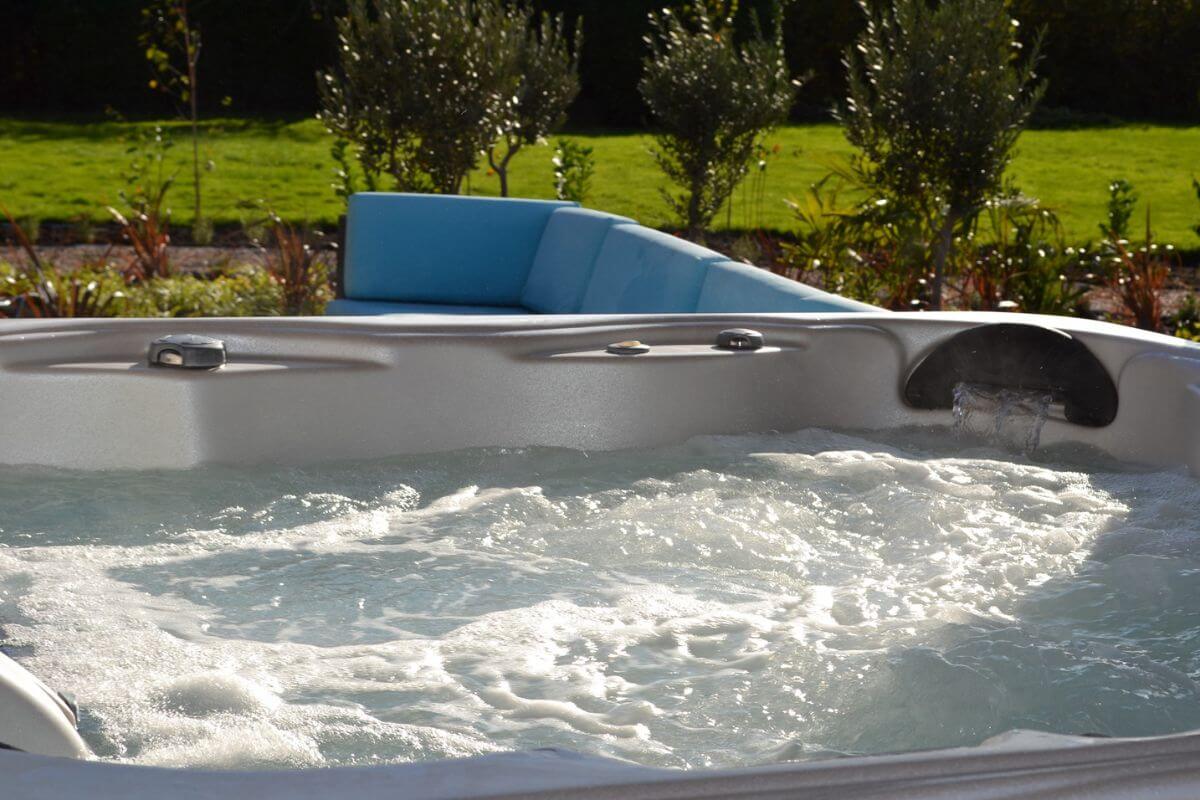 This resort in Grasby offers spa treatments by Elemis and has facilities including an indoor heated pool, a sauna and an outdoor hot tub. Treatments include massages, facials, scrubs, wraps, manicures and pedicures.
While you can pay for spa treatments separately, you might want to save money by booking a spa day package at Treetops Cottages & Spa. Prices start at £85 per person, which includes 45 minutes in the pool, 30 minutes in the hot tub and any 30-minute Elemis spa treatment.
10. Le Sanctuaire Spa Retreat, Lincoln
Located just a few minutes away from Lincoln Cathedral on Steep Hill, Le Sanctuaire is one of Lincoln's only Clarins spa treatment centres.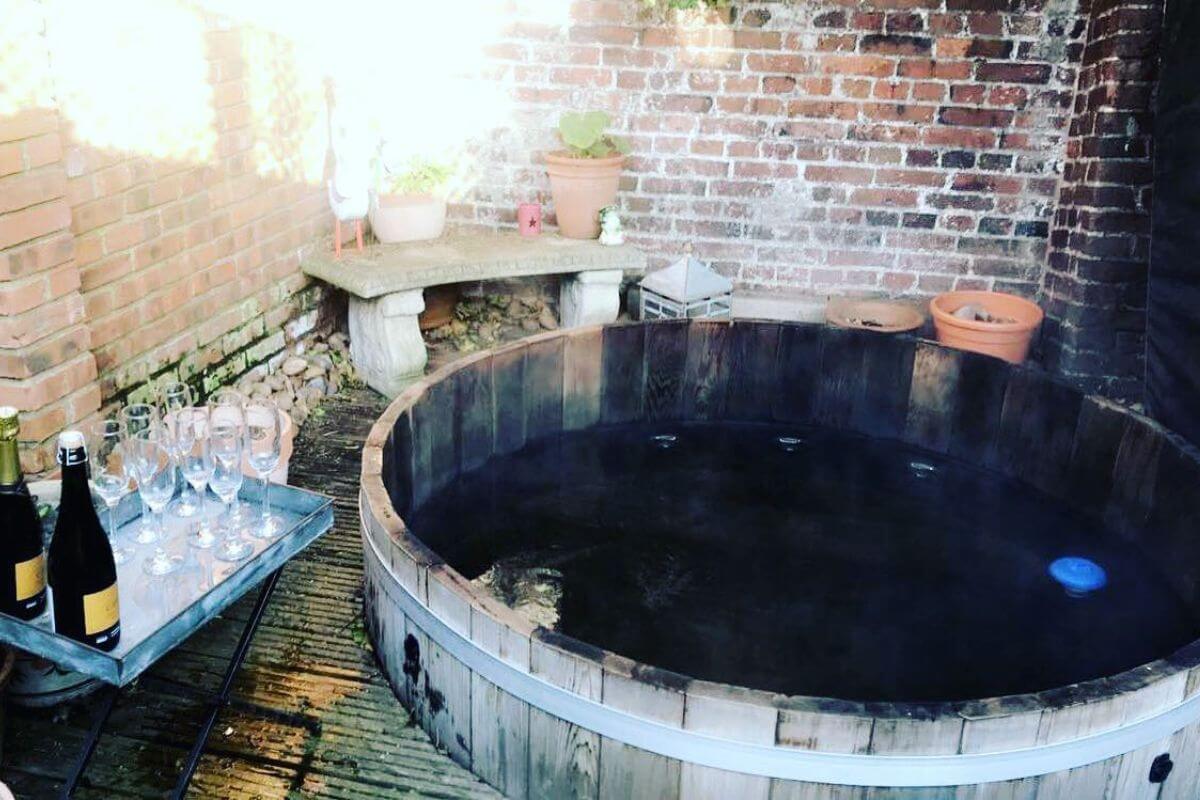 In addition to Clarins, Le Sanctuaire offers a variety of treatments that use Guinot products. In short, Le Sanctuaire only works with beauty products that are renowned for their quality. Treatments include massages, laser hair removal, body scrubs, facials and more.
As Le Sanctuaire is situated in the heart of Lincoln, it's a great place to visit on a day trip from Sheffield, Leeds or Nottingham.
Spa Days near Lincolnshire
Some of the best spa days near Lincolnshire are located within minutes of the county's borders.
11. Ragdale Hall Spa, Melton Mowbray, Leicestershire
Ragdale Hall is one of England's premier all-inclusive retreats and spa destinations. Located in Melton Mombray just beyond the border of southwest Lincolnshire, the Ragdale Hall Spa is a brilliant place to visit on a day out in Leicestershire.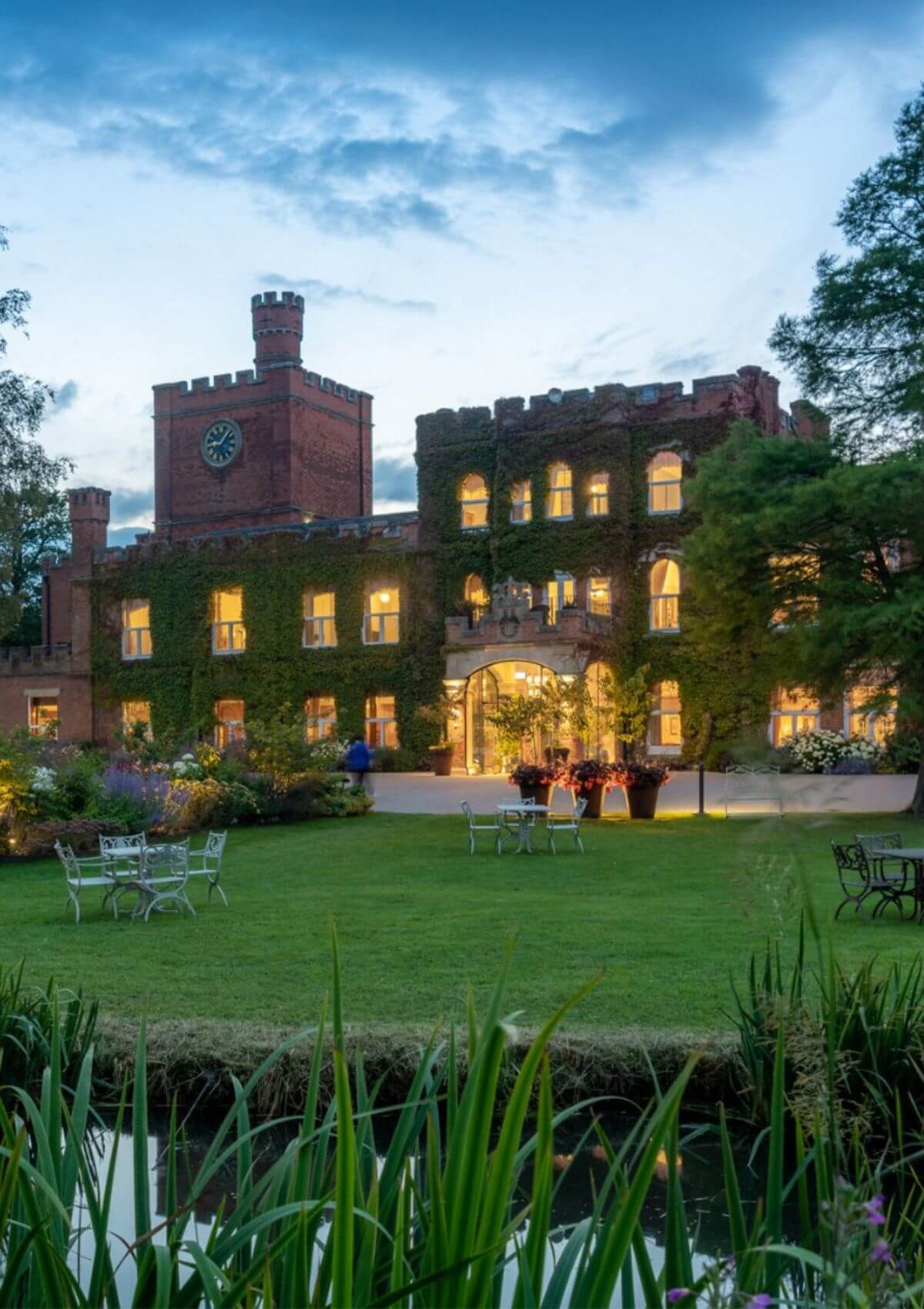 On top of all the luxurious facilities you'd expect to find at a leading spa, Ragdale Hall offers a range of treatments provided by over 130 spa therapists.
Standout features at the Ragdale Hall Spa include the Rooftop Infinity Pool, Cave Shower, Rose Sauna, Waterfall Pool, Candle Pool, Colourflow Cave and Volcanic Salt Bath.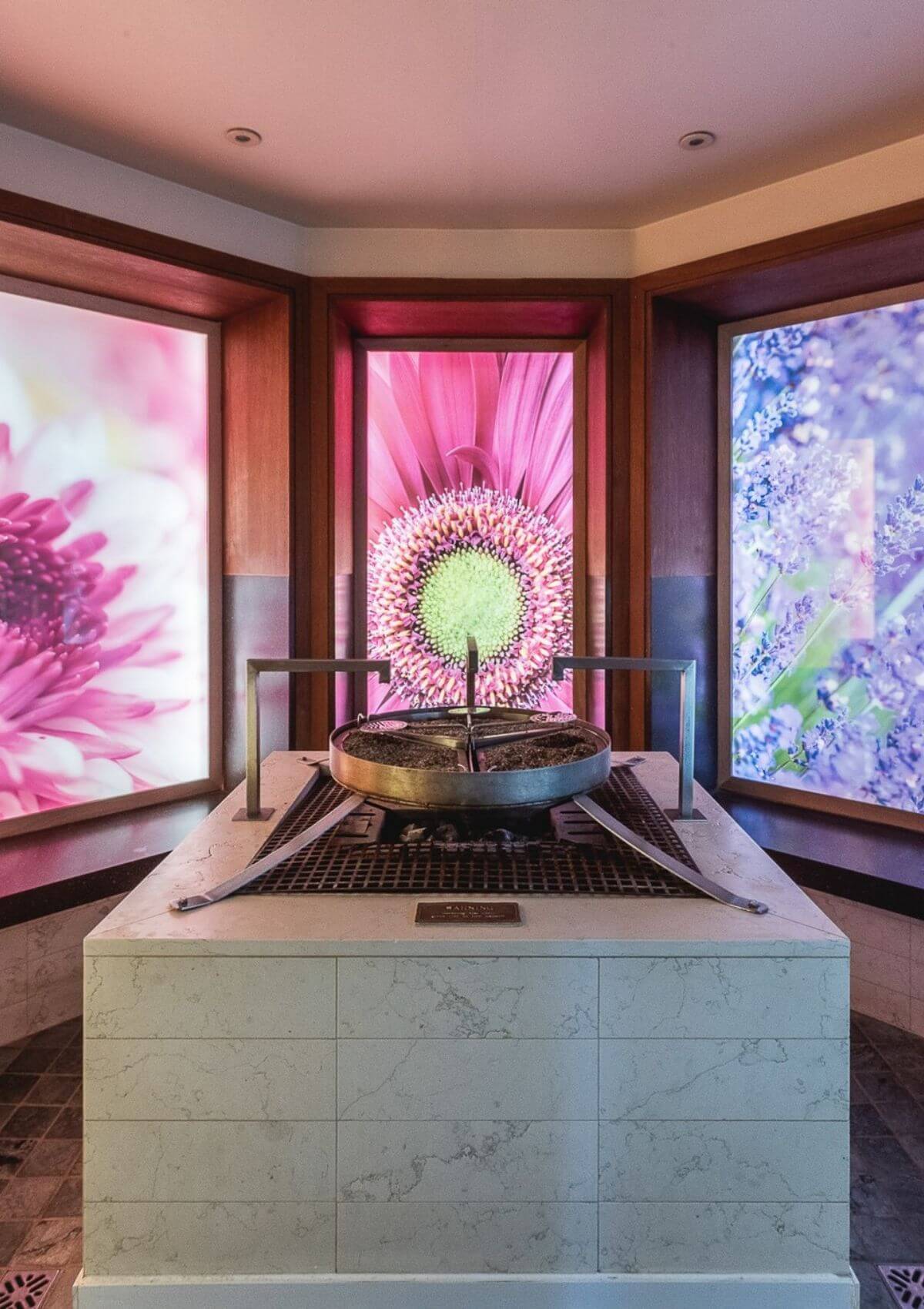 Daytime spa day packages at the Ragdale Hall Spa start at £130 and rise as high as £290. It might not be the cheapest day out, but spa days near Lincolnshire don't get much better than this.
12. Congham Hall Hotel & Spa, King's Lynn, Norfolk
Just a hop over the southeastern border of Lincolnshire in Norfolk is the Congham Hall Hotel & Spa, which is set within 30 acres of gardens and parkland.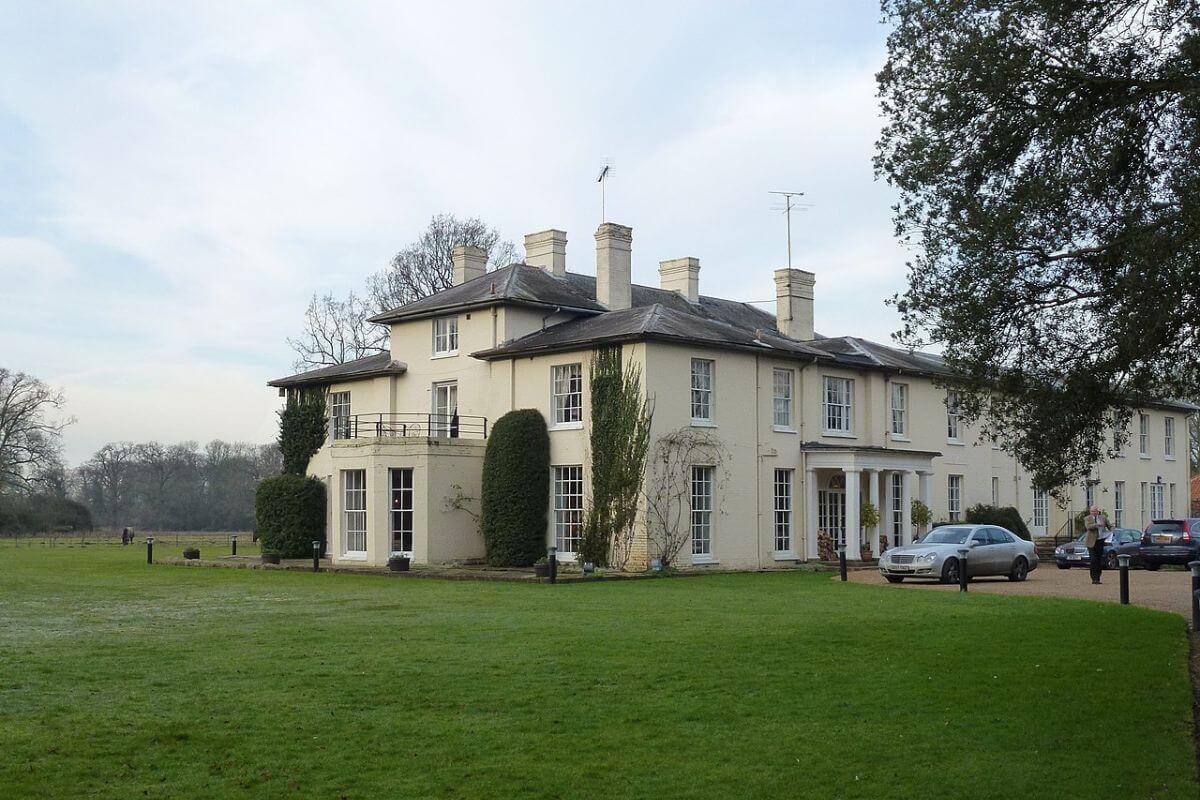 The Secret Garden Spa has a 12-metre pool, rainfall showers, saunas, soothing foot baths and a salt steam room. Outside, you can relax in a sunken hot tub while soaking up the views of the grounds.
At the Congham Hall Hotel & Spa, all treatments are tailored to your unique needs and preferences. Spa packages start at £110.
While you're in the area, you might want to find out about more of the best days out in Norfolk.
13. The Hoste, Burnham Market, Norfolk
While we're on the subject of spa days near Lincolnshire in Norfolk, we need to give a shout out to The Hoste, which is set in the picturesque village of Burnham Market.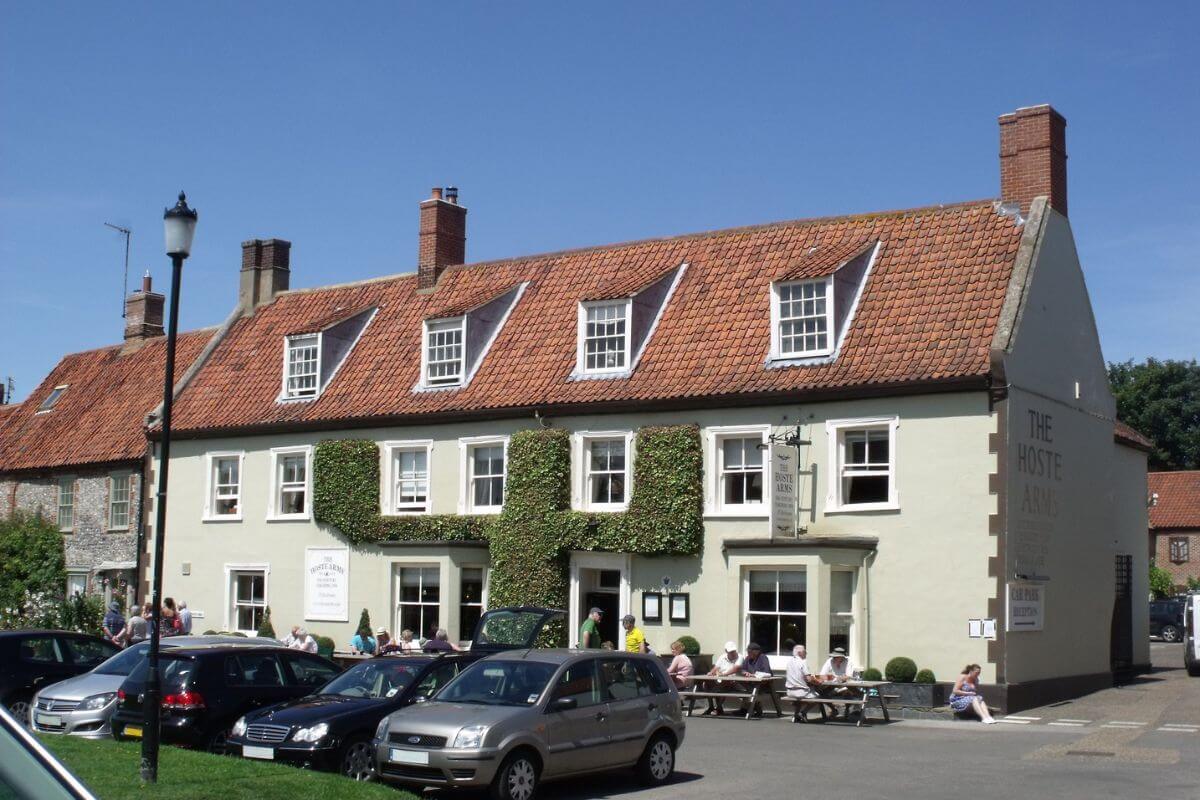 The Hoste is a historic hotel, restaurant and spa in the village of Burnham Market. The spa doesn't have as many facilities as many other spas near Lincolnshire, but it does offer nearly a dozen different massages and signature facials.
Spa packages at The Hoste range from £38 to £120 per person. For £90, you can follow up a massage with a delicious afternoon tea.
14. Eden Hall Day Spa, Elston, Nottinghamshire
Eden Hall is a spectacular place to visit on a day out in Nottinghamshire, and the Eden Hall Day Spa is one of the county's best places at which to unwind.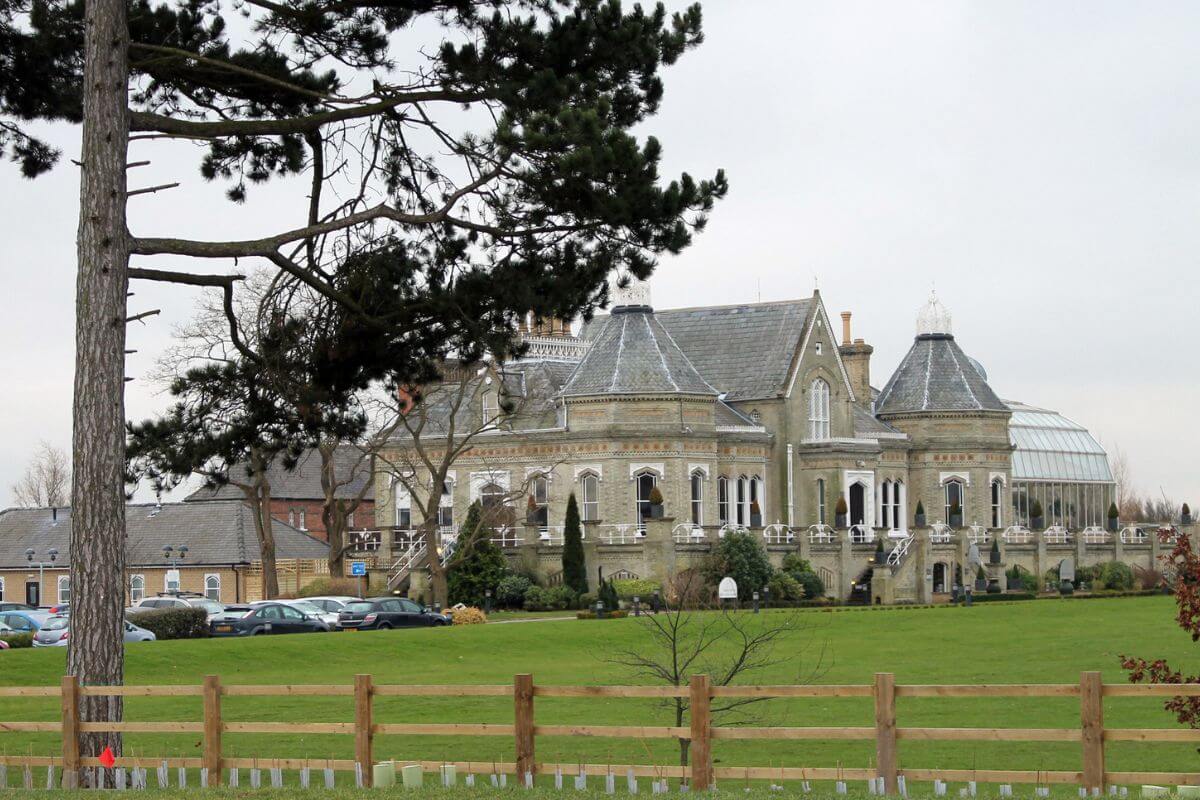 Facilities at the Eden Hall Day Spa include a 25-metre indoor swimming pool, a thermal spa suite and outdoor hot tubs. You can also relax in the slumber lounge, conservatory and gardens. Head to the rooftop terrace to end your spa day near Lincolnshire with a gin and tonic.
A full-day spa session at Eden Hall will cost you between £99 and £249. You can also pay for treatments individually.
15. Spa at Ye Olde Bell, Retford, Nottinghamshire
The Spa at Ye Olde Bell is conveniently located just off the A1 close to the border of Lincolnshire, Nottinghamshire and South Yorkshire.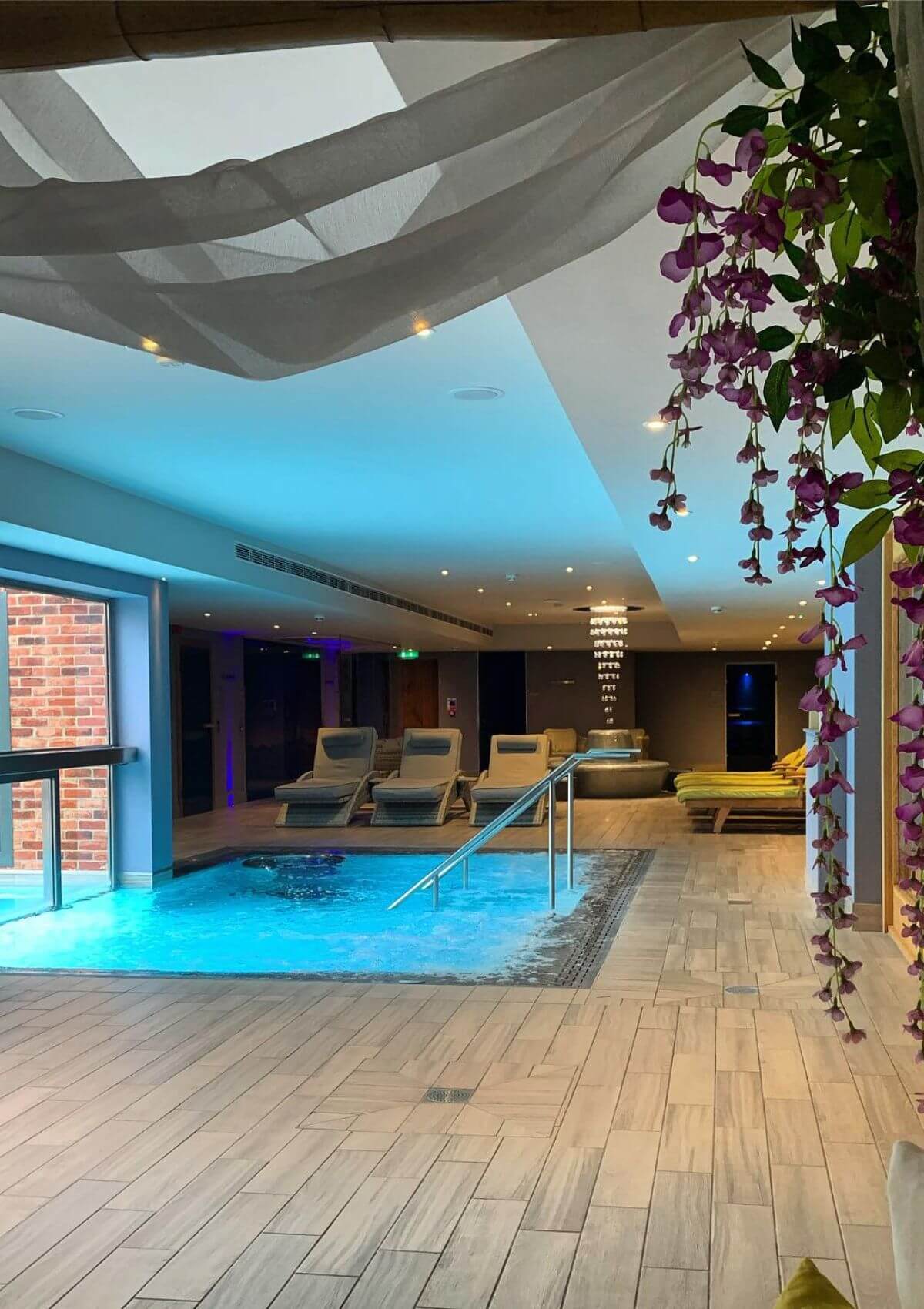 It's the UK's first spa to offer the HaloIR™ breathe and detox spa treatment, and it's one of just a handful of spas in England with a Stonebath steam room.
Besides 11 thermal experiences, the Spa at Ye Olde Bell offers treatments ranging from massages to facials. And if you need an extra day of pampering, you can stay at Ye Olde Bell for the night or weekend.
Spa packages at Ye Olde Bell start at £70 for half a day and £130 for a full day. Spa days near Lincolnshire don't get much higher value than this.
The Best Spa Days in Lincolnshire
We could all use a bit of TLC from time to time, and the best spa days in Lincolnshire offer just that. Whether you want a massage from a therapist, a swim in a heated pool or a chance to unwind in a hot tub under the sun, one of the top-rated spas in Lincolnshire has what you're looking for.
Have we missed any spas near Lincolnshire that deserve a mention? Let us know in the comments below.
Quick list of the best spa days in Lincolnshire
The Grange Spa, Sleaford
Laceby Manor, Grimsby
Simpsons Boutique Spa, Lincoln
Forest Pines Hotel, Spa & Golf Resort, Brigg
The Spa At Belton Woods, Grantham
Evergreen Spa at Kenwick Park, Louth
Bannatyne Health Club & Spa, Humberston
Best Western Plus Bentley Hotel & Spa, Lincoln
Treetops Cottages & Spa, Grasby
Le Sanctuaire Spa Retreat, Lincoln
Ragdale Hall Spa, Melton Mowbray, Leicestershire
Congham Hall Hotel & Spa, King's Lynn, Norfolk
The Hoste, Burnham Market, Norfolk
Eden Hall Day Spa, Elston, Nottinghamshire
Spa at Ye Olde Bell, Retford, Nottinghamshire
---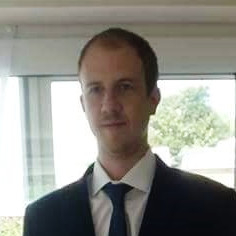 Latest posts by Josh Saunders
(see all)