If hiking was one of your passions before, then hiking with a baby can totally be one of your interests now. Read on for tried and tested advice on how to hike with a baby safely.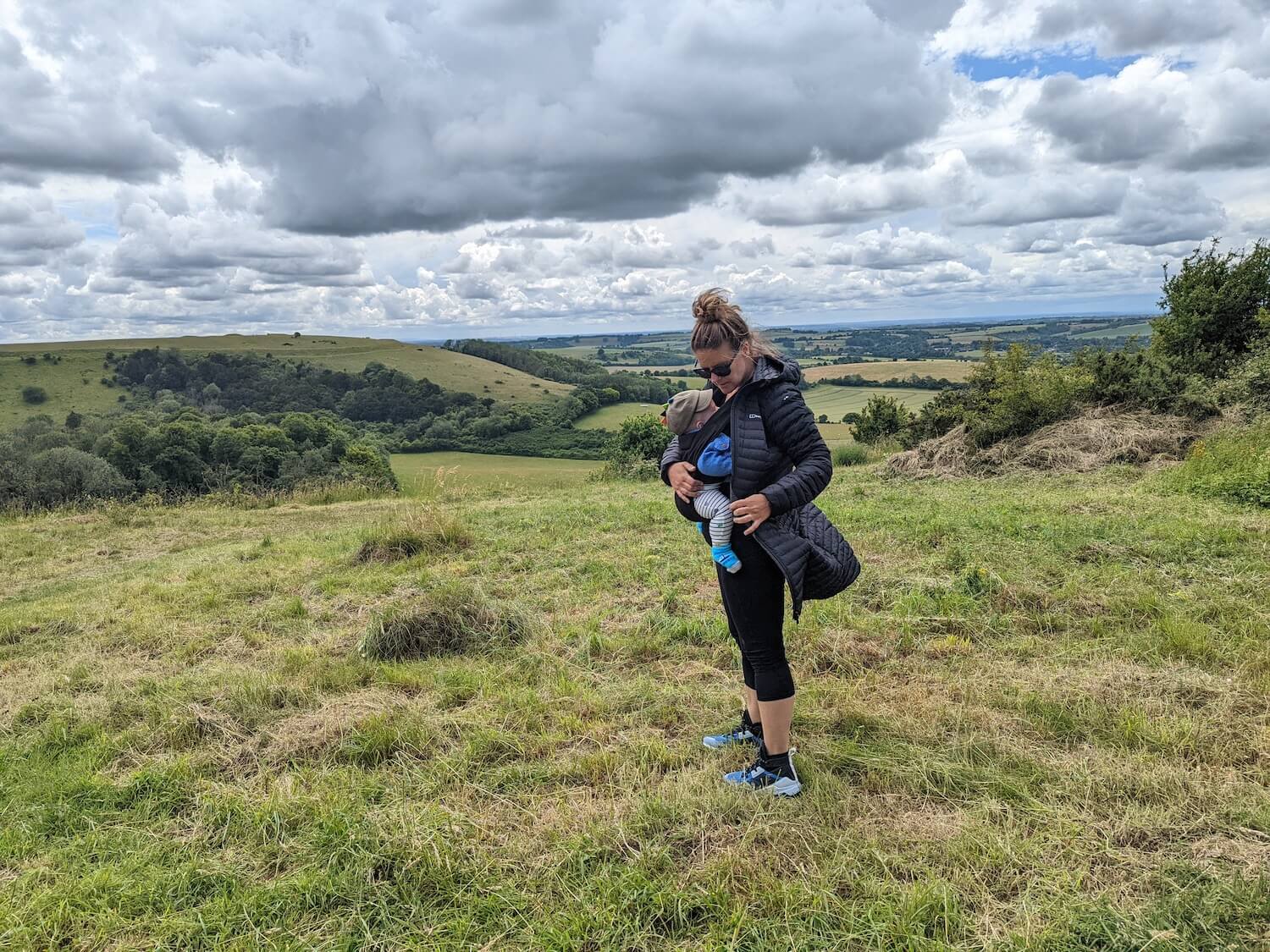 Having a baby changes everything, at least for a while anyway. But at some point, you'll want to do what you did before, but with baby in tow.
Don't push yourself too hard to get back to enjoying the life you did before, but pick up some of your old hobbies again it will also make you feel better. Hiking with a baby is totally doable when done right.
Spending time outside with your little one is brilliant for both of you. It'll be great for your confidence, physical health, fitness and wellbeing postpartum, and give you something different to do than be in the house or at the mum clubs. Your baby will find new stimulation all around, enjoy being close to you in the sling, and get some fresh air too.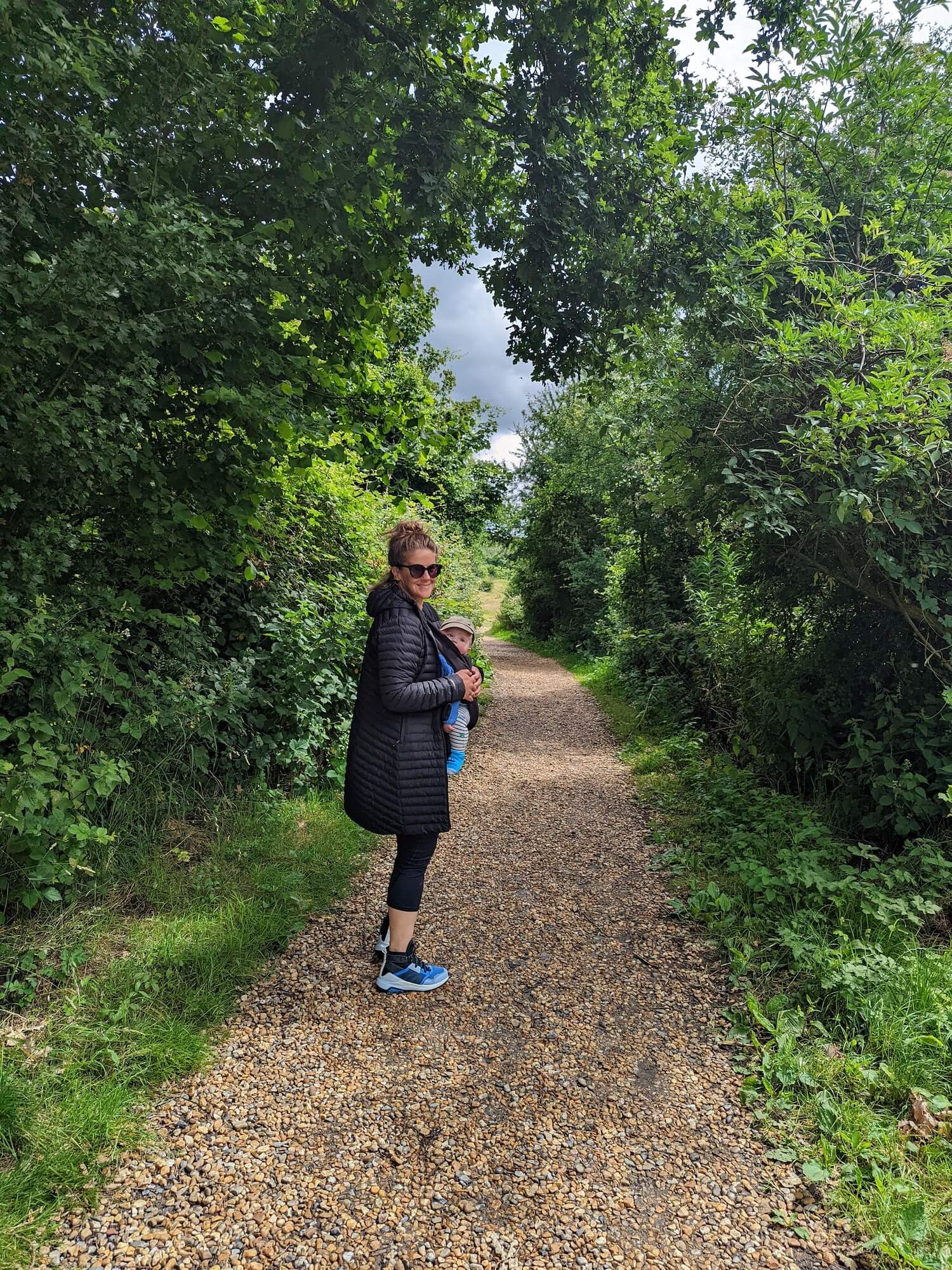 Obviously if you're hiking with a baby you're going to need to carry your baby in some sort of sling, rather than in a pushchair. And again, might sound obvious, but you need to make sure you're carrying the baby in it fitting properly to support the baby, and to protect your back. If you haven't walked very far with the baby in a sling yet then work this out before you leave. You need the baby snug, but not too tight. High enough to be able to kiss the top of their head, and the straps on your shoulder caps, rather than pulling in between your neck and shoulders.
Trust me, you'll regret not getting it right to start!
Top Tips for Hiking with a Baby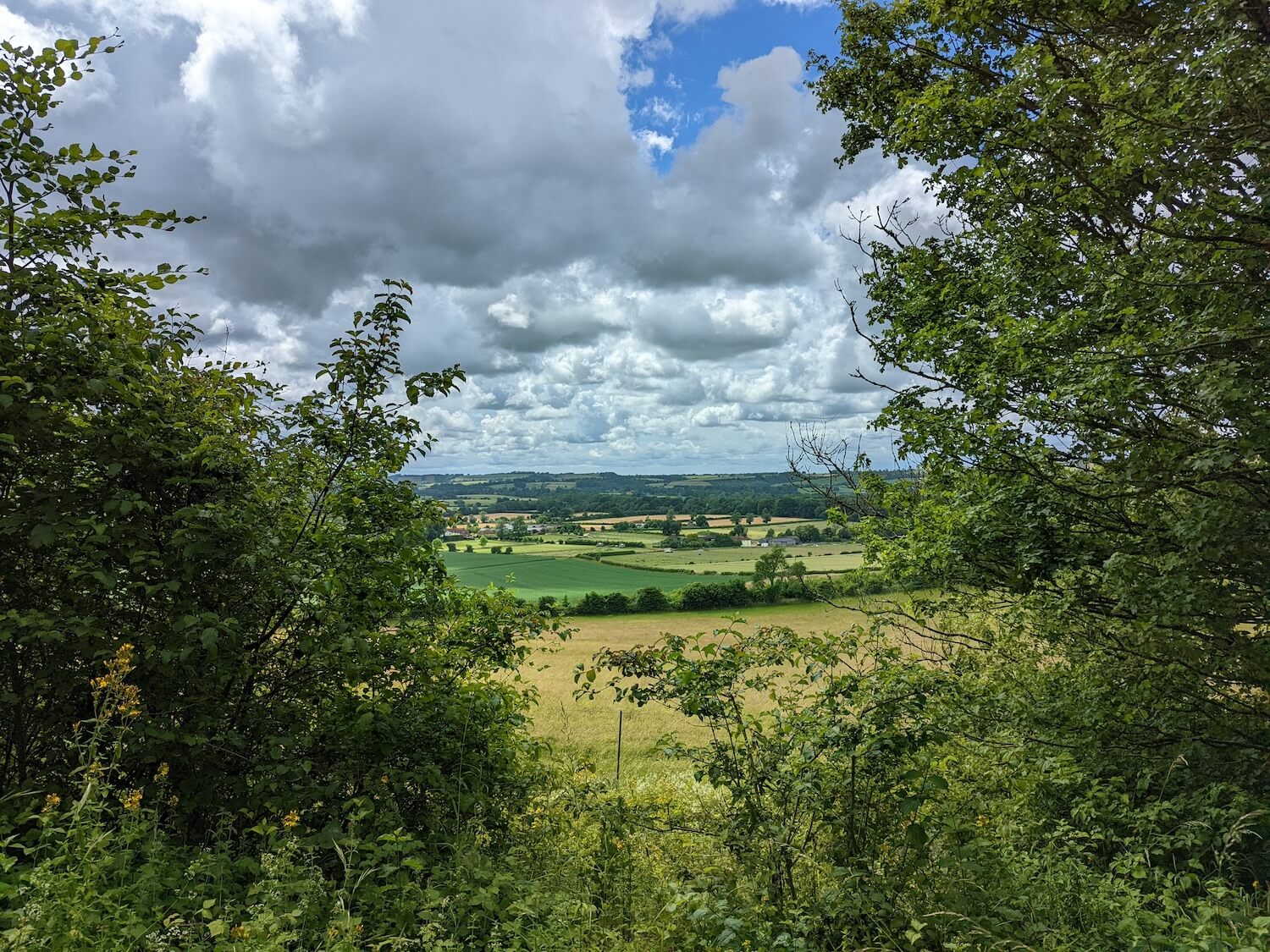 1. Plan your route carefully
Hiking makes for a great day out for babies but it will help to start off with a route you know well. This way you know the length, obstacles and quirks. For your first few ventures out hiking with a baby stick to the paths and trails you know.
If you're trying a new route then do all you can to know everything about it, including toilet stops, inclines, and any muddy spots that might turn up. You need to check for stiles, gates and public rights of way too.
Last time I went hiking with my baby was in the South Downs National Park, walking a little of the South Downs Way. I walked over 5 miles up and down hills on a circular route. This length was ideal for me.
2. Know your exits and don't get lost
It's important to know how to leave. If it's the first time you've gone hiking with a baby then you just don't know what might spook the baby – animals, weather, boredom. Who knows? It's best if you know how to leave the situation.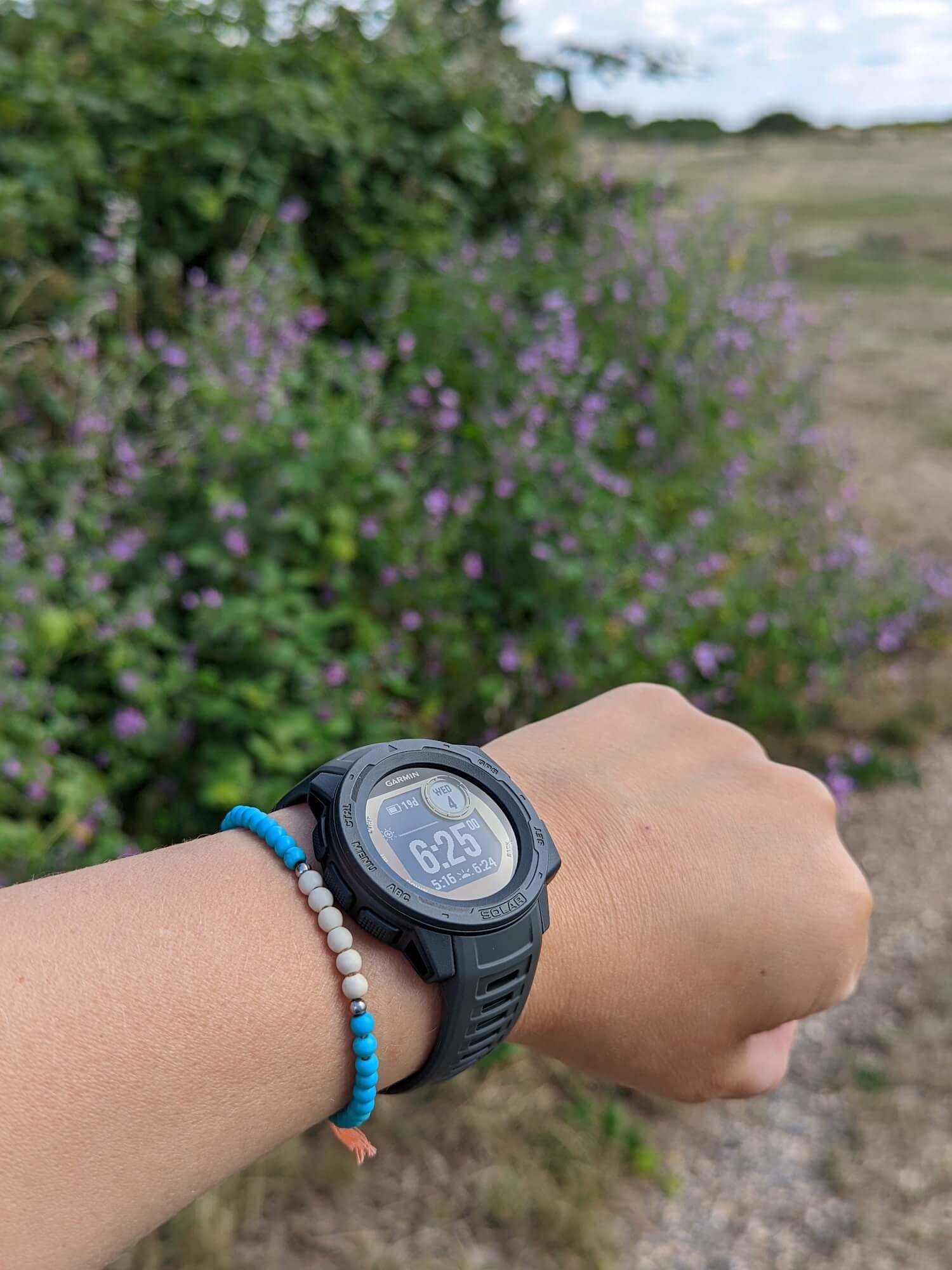 Know your way back to your car / train station, and don't whatever you do, get lost. A GPS watch like this one can help if you're going somewhere really remote and you're worried you might lose phone signal.
3. Check the weather
If you're hiking in England then obviously the weather can change at any moment. Always check before you go though, and know what you're up against.
I had a great coat packed which I knew would also do as a picnic mat, a rain cover, a sun shield, and a warm coat for the two of us too. It's a Berghaus coat so great quality and it folds up small too – check out Very.co.uk for inspiration.
4. Wear good shoes
Falling over might be one of your biggest worries about hiking with a baby.
It was for me anyway.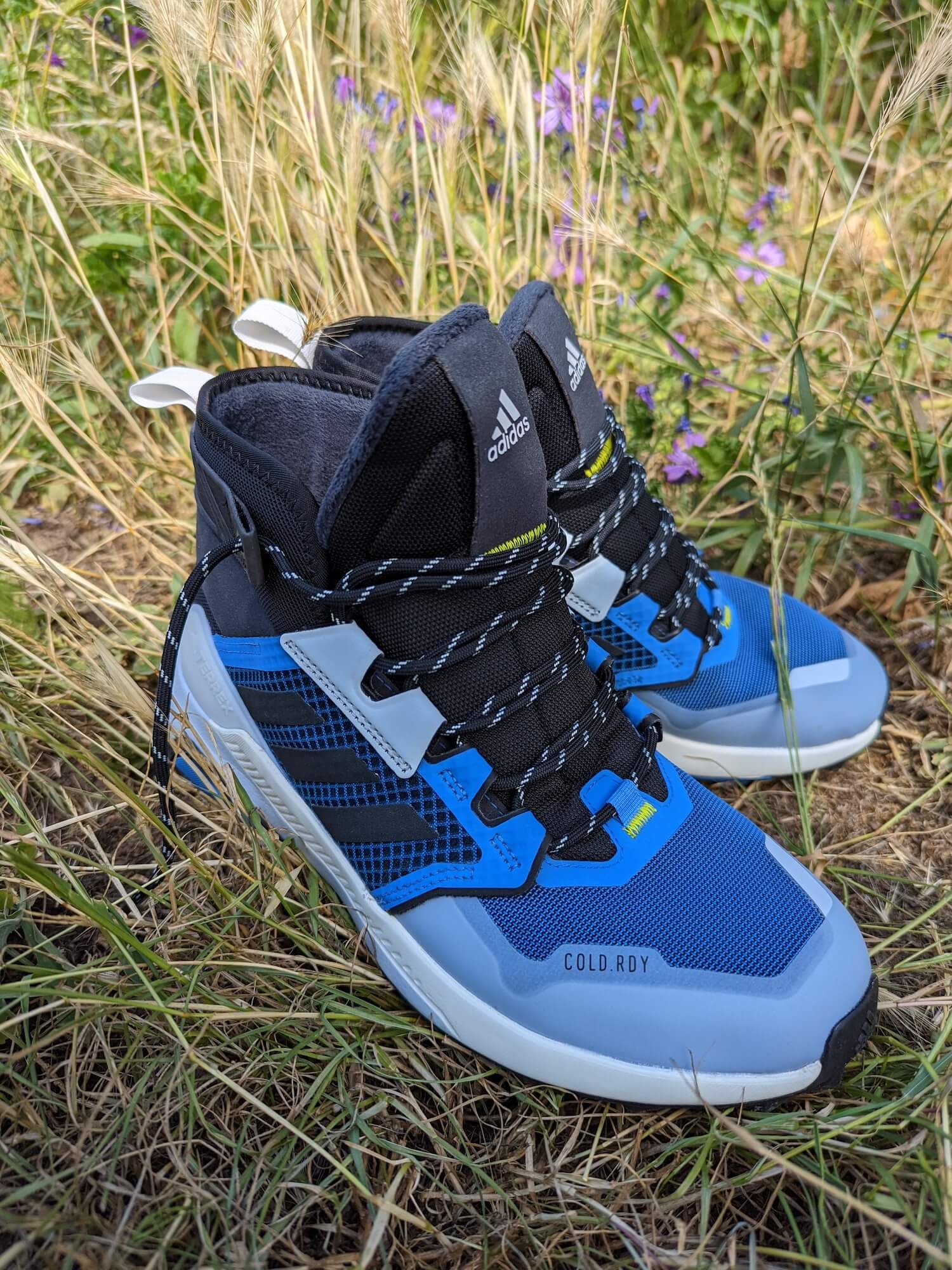 Make sure you have some comfortable and sturdy shoes. These Adidas Terrex Trailmaker Mid Cold.rdy Hiking Shoes are really, really comfortable – they're warm and sturdy too. Look at that fleecy lining!
READ MORE: The Best Days Out in London for Babies
5. Don't push yourself too hard
If it's your first time hiking with baby then don't push yourself too hard. Your body has just been under an insane amount of pressure and change, and it's time to be as kind as possible to it.
As with anything start small and build on it.
Don't go hard on yourself if you used to be able to run up mountains and now you're panting on a slight incline. Your fitness will come back and your first few times hiking with a baby might be a little different to what you were used to.
You're getting out there and trying, that will do for now. You can work your way up to one of the highest mountains in England!
READ MORE: What to Do With Babies in London
6. Go with a friend
It's so much better to hike with a friend when you have a baby, if not always then at least for the first few times.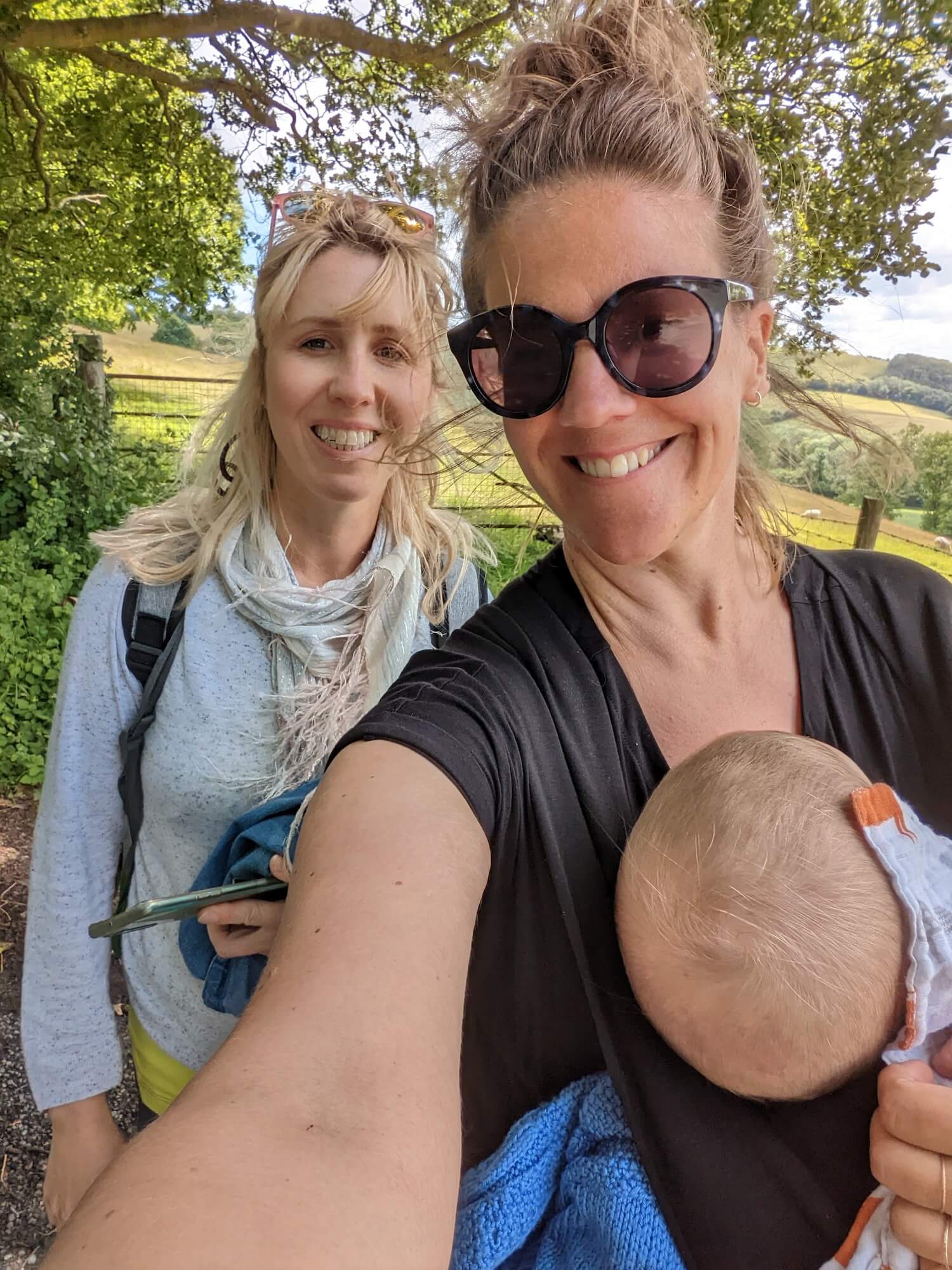 Yes, you will be fine hiking solo, but anything can happen to a baby. It's good just to have that back up, and know there's someone that could get help if needed.
7. Pack well
You'll need to carry a well stocked changing bag on your back on the hiking trails as well as your baby on your front. Remember to take…
A changing mat
Nappies
Bottle
Milk
Hat
Muzzie
Bags
Water
Snack
Rain cover / jacket for both
Charger
Toy
Change of clothes
Obviously it depends how far and deep you're going but that's what I took with me. Make sure you're prepped for all weathers. You can read more about packing for a day hike here.
Hiking with a baby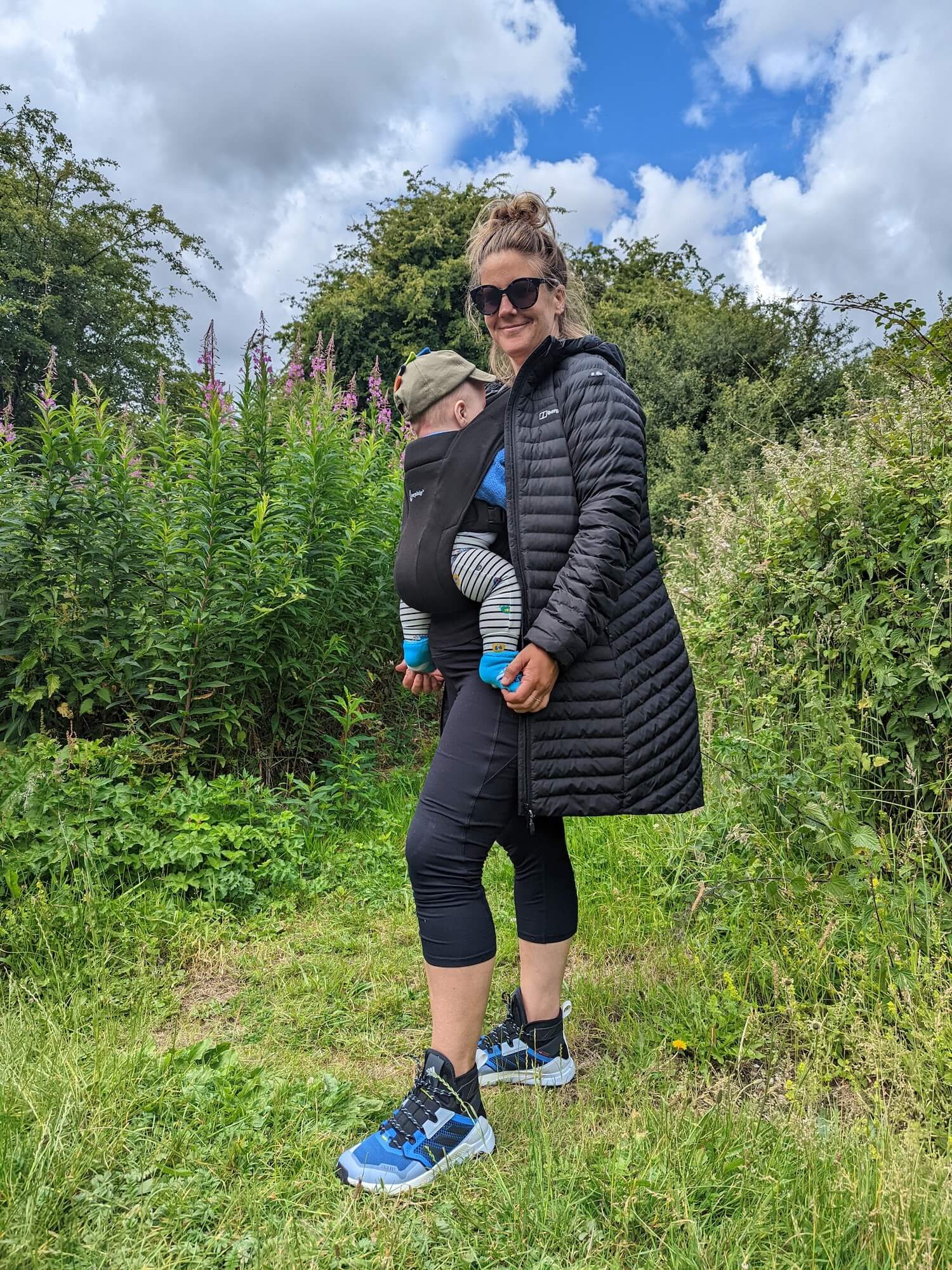 Hiking with a baby is super rewarding. Just knowing that you're capable of it, and that your baby enjoyed it can give you an essence of the 'old life' you might not even know you were missing.
Start slow and get your baby used to hiking and who knows what amazing adventures you'll end up going on in life!
---