Here's all the inspiration you need for some great days out for babies, and you! If you're looking for a reason to leave the house, here are 14 of the best…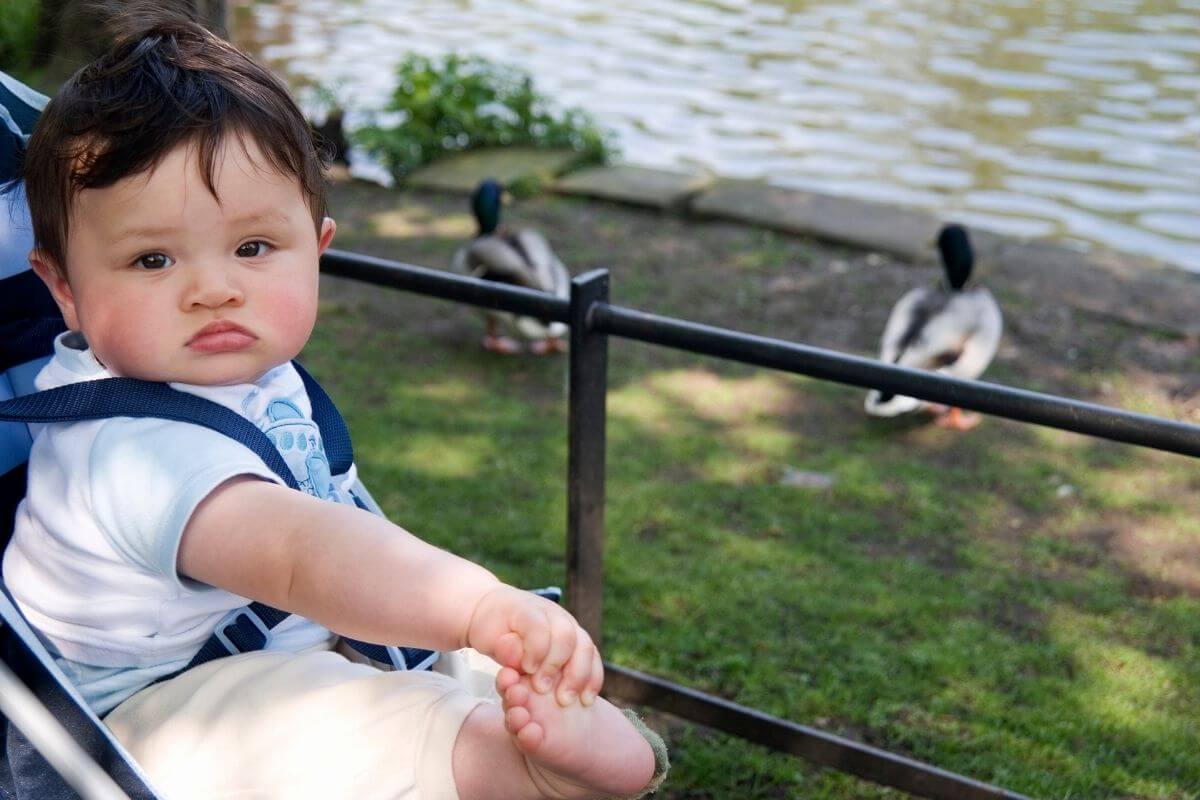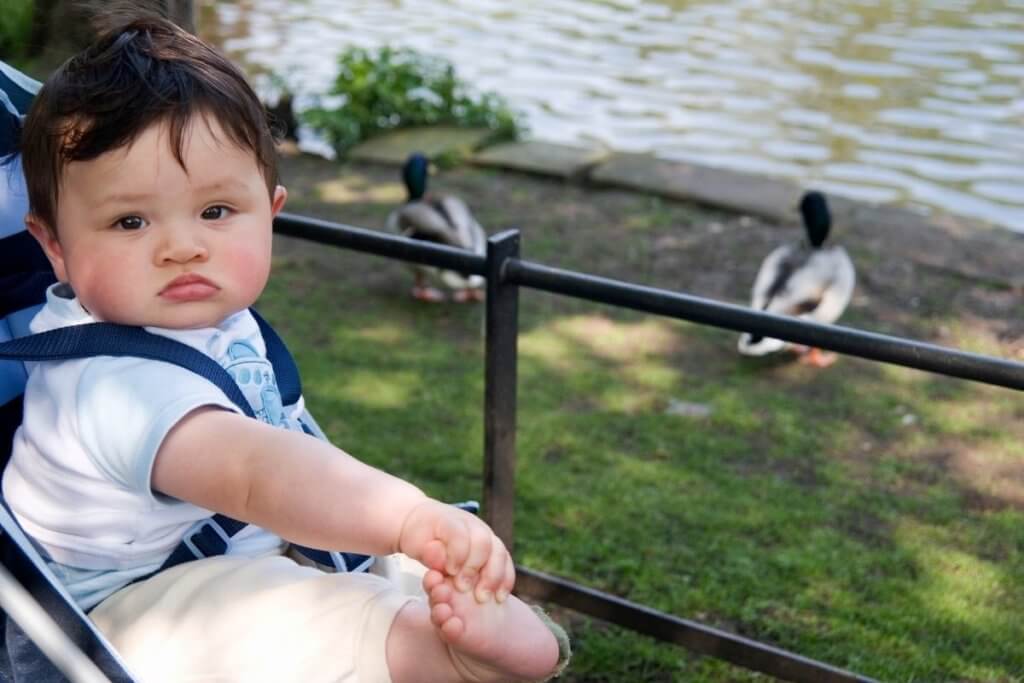 Starting a family is one of life's biggest events and with it comes a lot of questions about how life will change. Whilst there will be many changes in your life when you welcome a new addition to the world, one of the greatest is having a little one with a fresh perspective to integrate into your adventures.
Seeing the world through your baby's eyes is one of life's simplest but biggest joys and your days out will have a new magical element to them. Parenthood can be hard and staying at home all day can be boring but there is no reason why you can't head out and explore England with your little one.
Even with the sleepless nights, endless nappy changing and constant feeding, babies are highly portable so why not take the newest addition to your family on one of these fantastic days out for babies.
Best Days Out with Babies
If you're looking for the best days out for babies, check out these suggestions for some inspiration.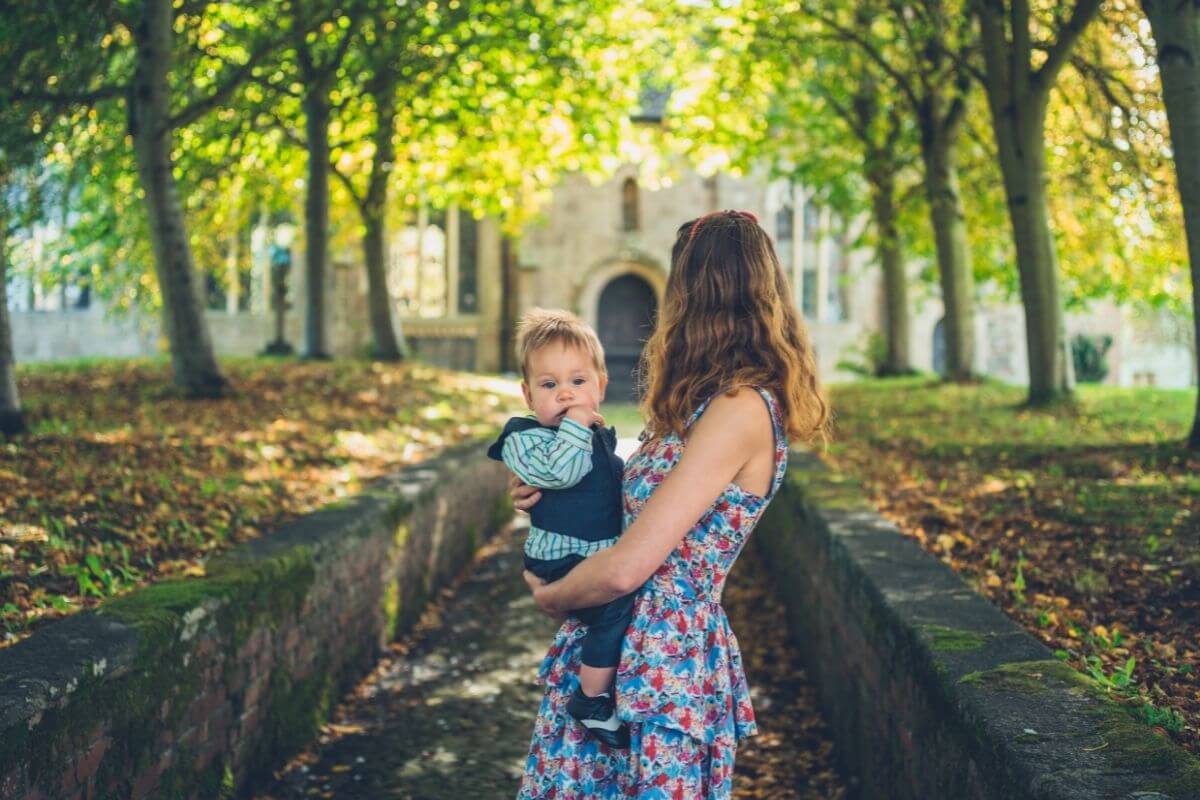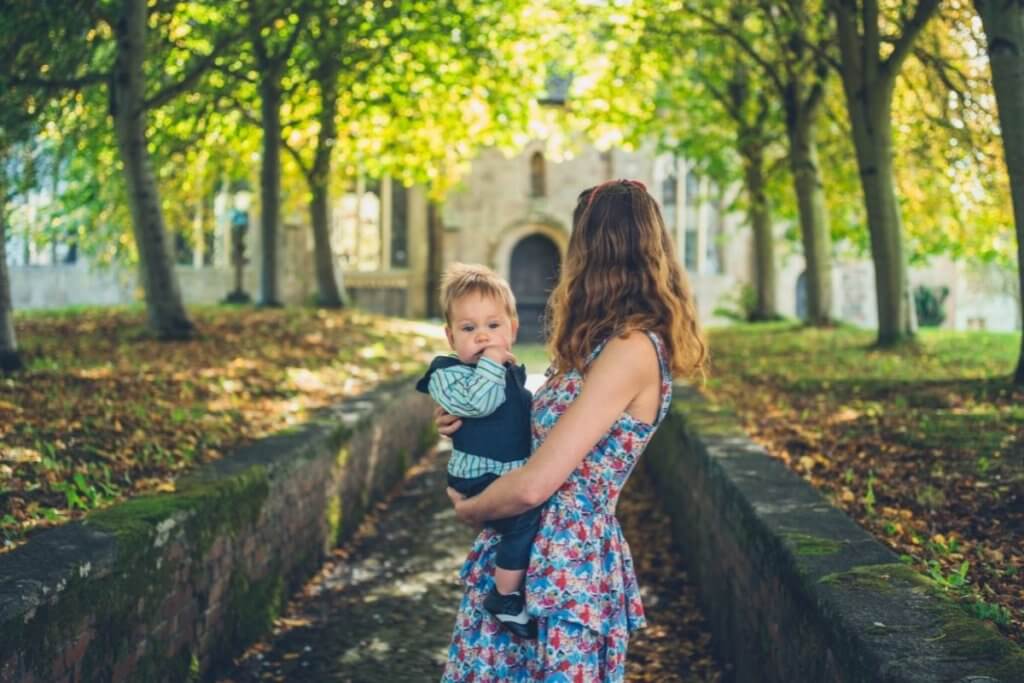 1. Visit the seaside with baby
Being an island, we are highly privileged in England to have an abundance of beautiful beaches surrounding the country. Regardless of where you live, the great British seaside is at most no more than a couple of hours away meaning you can enjoy a day at the beach with your baby without needing to travel too far (unless you live right in the centre, in Coton in the Elms).
Beaches are a great day out for babies as they have so much for your baby to explore which is great stimulation for them. Not only does the seaside have a wealth of different sights and sounds to discover, you can also dip their toes in the sea and let the sand pass through their fingers allowing your little one to experience new textures and sensations.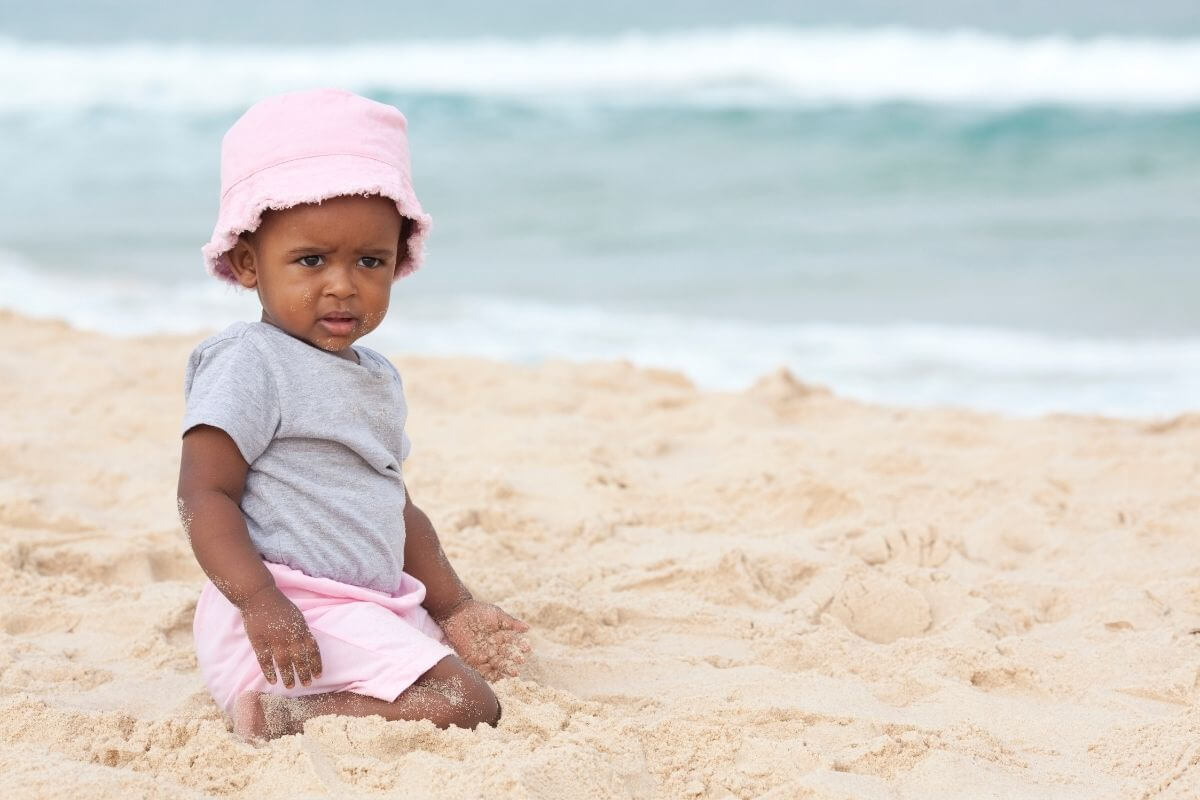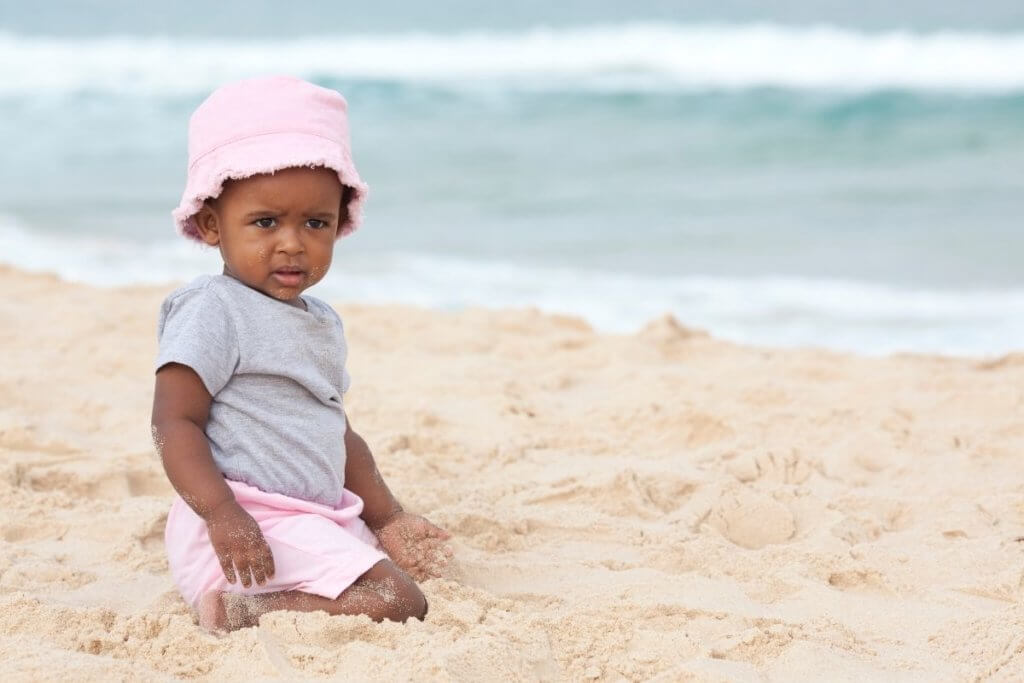 There's also nothing more refreshing than sea air so a beach trip is also great for you as parents to blow the cobwebs away and clear the brain fog that comes from a string of broken night's sleep and kids television.
If you live in the South, Brighton is a great option as not only is there a great beach but the city also has an abundance of places for you to explore when your baby drifts off for a nap.
Meanwhile, Cornwall's Crackington Haven is a stunning spot in an enclosed baby with rock pools that will have warmer waters than the sea.
In the North, Scarborough is a fantastic seaside town with two bays. Here you can enjoy a morning on the beach at South Bay, enjoy a stroll along the 2-mile long promenade when your tot gets restless then relax on North Bay beach or take a boat from the harbour.
READ MORE: Great Ideas for a Family Day Out
2. Go for a bike ride for a babies day out
Another of our favourite days out for babies to try is to take them on a bike ride. You can do pretty much anything with a baby in tow, a bike ride included. Once you have the correct equipment such as a buggy that attaches to the back of your bike or a baby seat, you can head out for a cycle.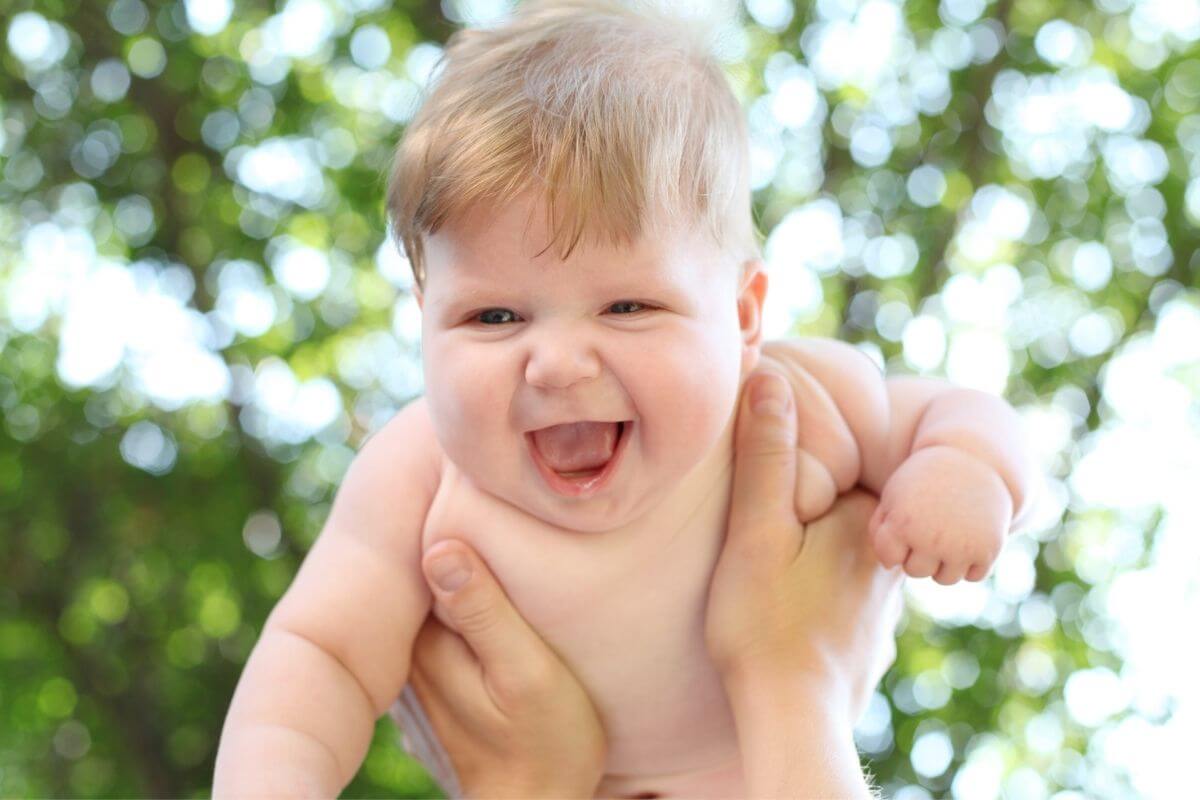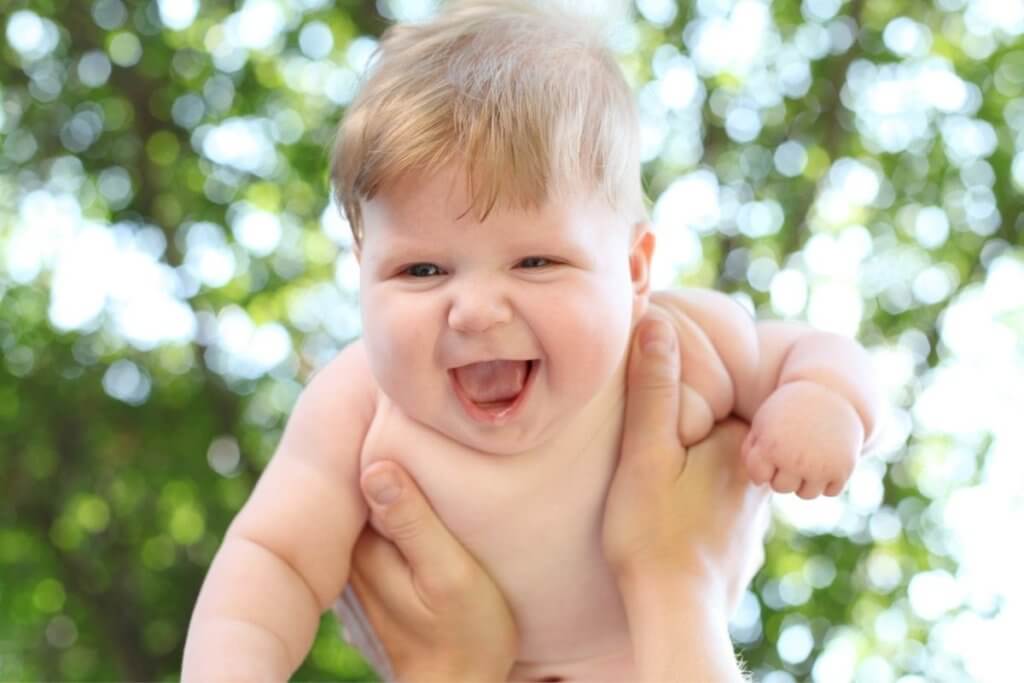 Clumber Park in Nottinghamshire offers bike hire including trailers for your baby to have their own little pod to watch the world go by whilst you enjoy your exercise.
Bike hire is also offered on the Peak District's Tissington Trail. They have an almost exclusively flat route making it a comfortable ride for your little one.
3. Take a trip to the city with your baby
There's no reason why you can't still enjoy the same things you did pre-baby with your new addition, you just need to include them in your adventures. Taking a trip to your local city is great as there is plenty for you to enjoy including great shopping, fantastic restaurants and brilliant attractions, all of which, you can take your baby along for.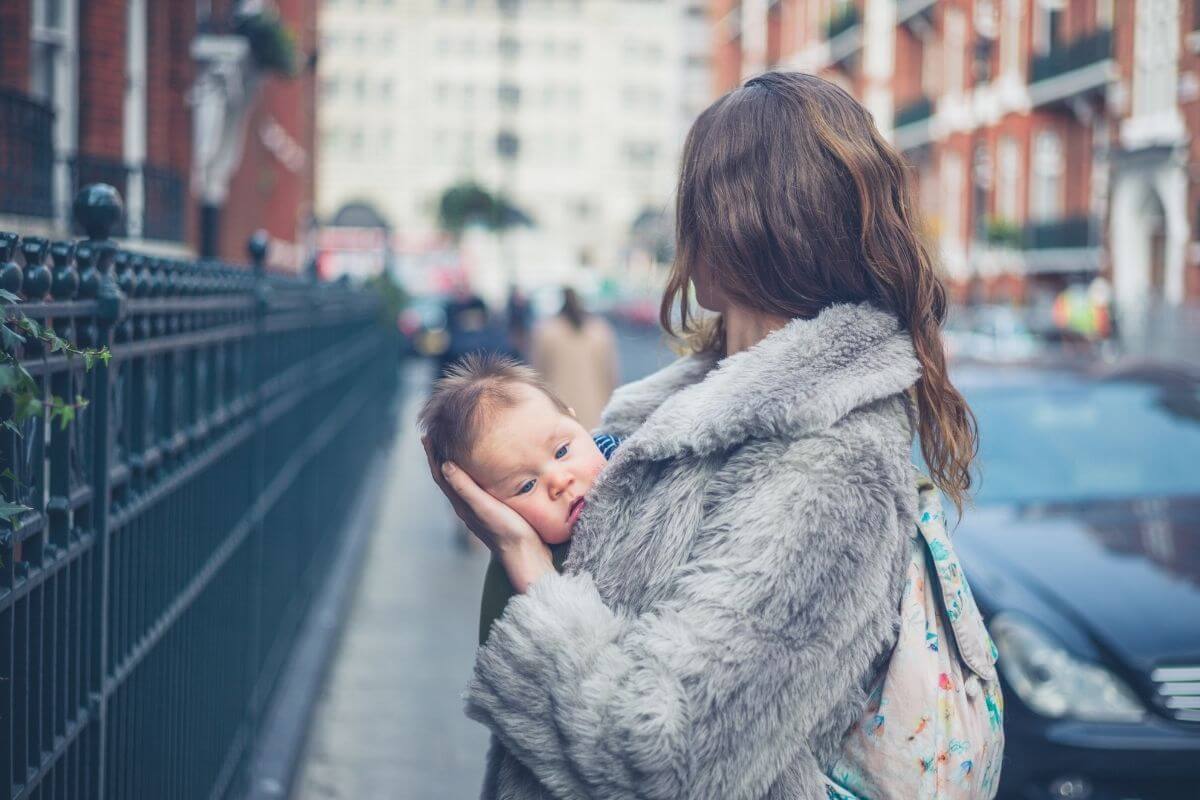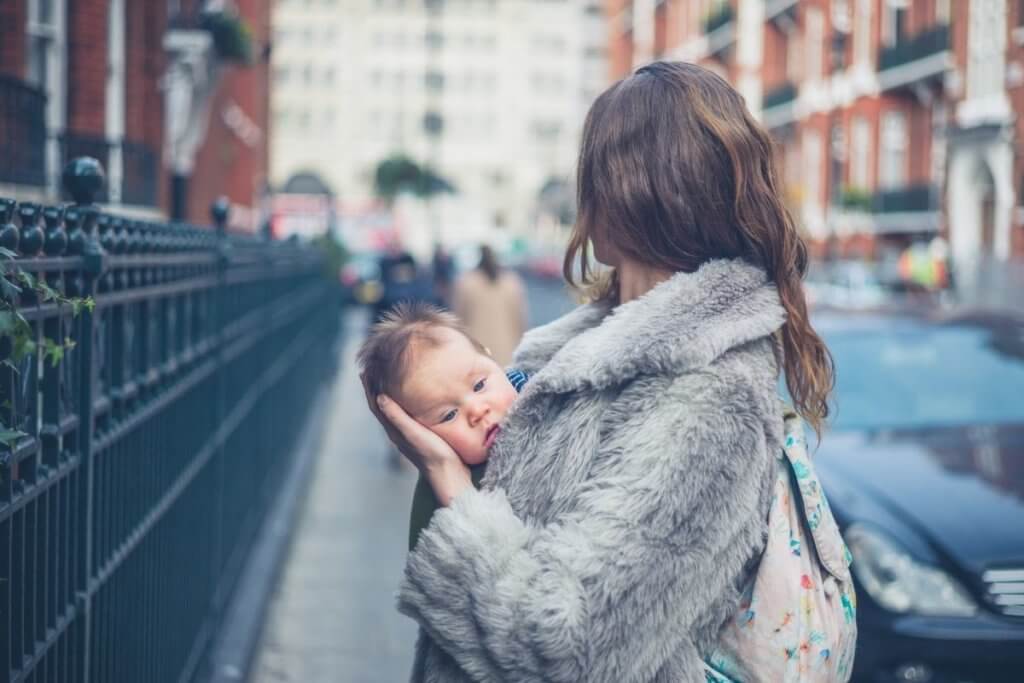 Whether you want to visit the bright lights of London or enjoy a slower pace in York, English cities are family-friendly and offer great facilities allowing you to enjoy a day in the city with your little one.
More great news for your days out for babies, they can usually go free at most attractions. Check out our guide for taking your baby to London – there's loads to do!
4. Introduce your baby to the animals
Babies are fascinated by animals, whether they spot a dog across the street or a squirrel in the park, they're always delighted to encounter a new species. There's no better place for them to experience the animal kingdom than at a zoo where they can discover a wealth of animals from across the world, many of which they would never otherwise get to meet. Meeting lions and monkeys in person is fantastic if they're at the age when they're exploring animal sounds as they can enjoy a real life interaction.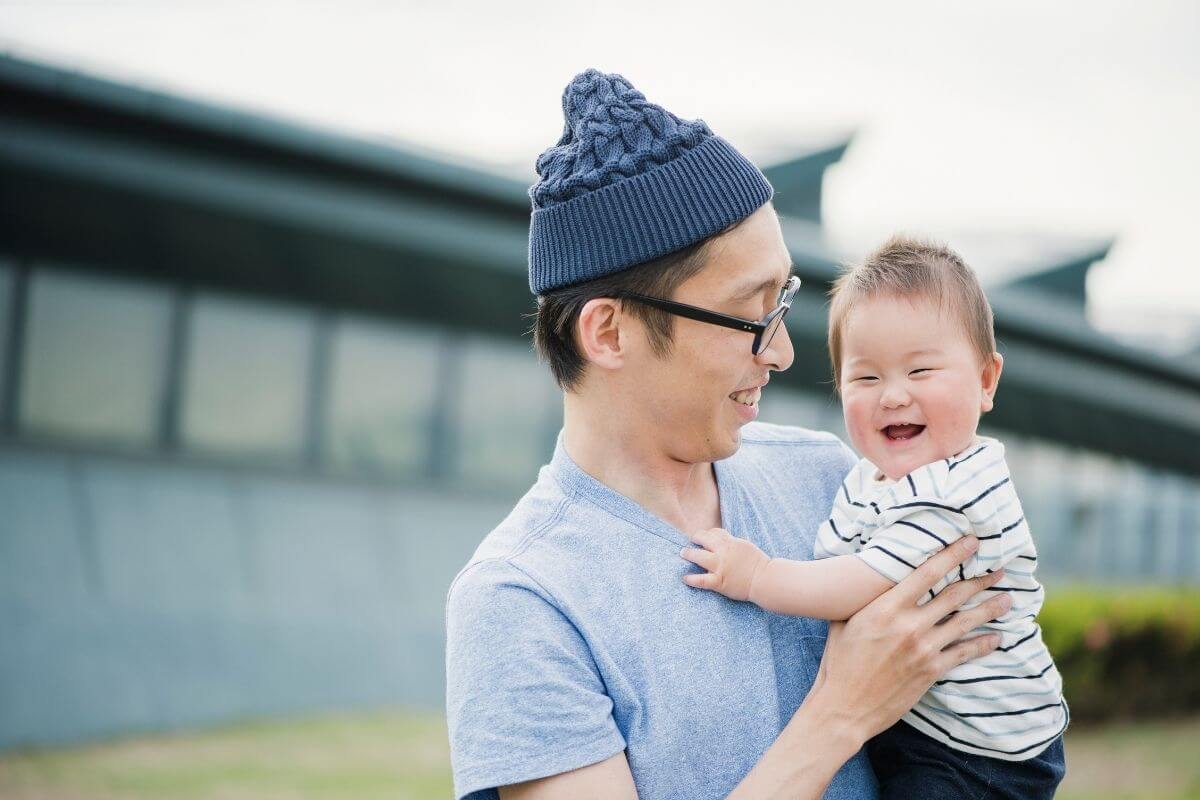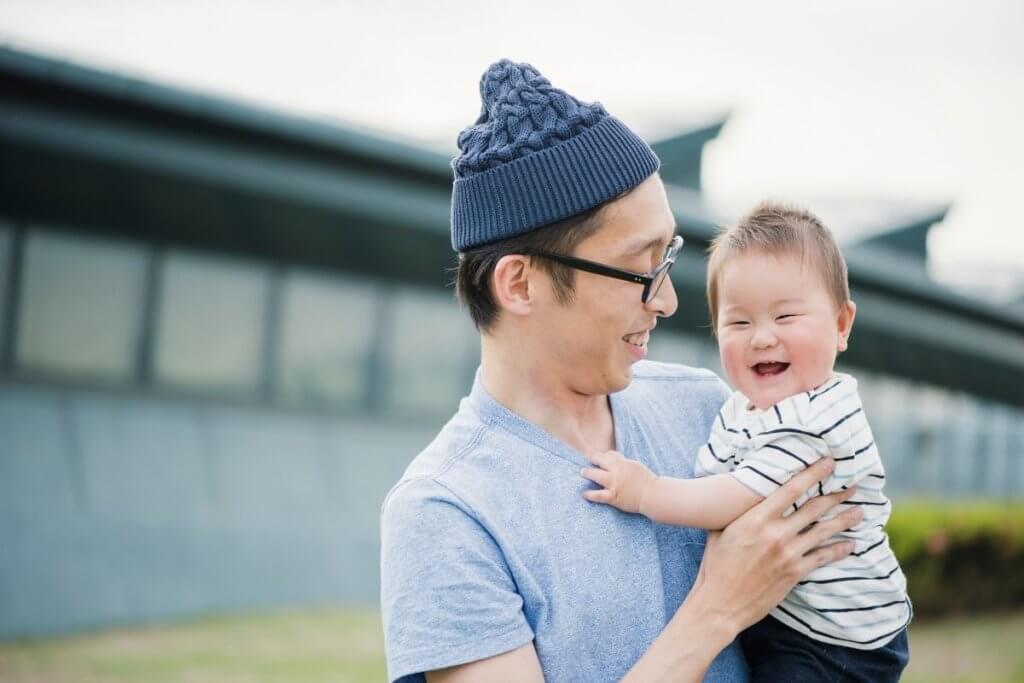 Any kind of animal day out is a great idea for days out for babies.
The award-winning West Midland Safari Park is an incredible zoo and a fantastic option for families with babies as the zoo also has a safari drive-through. This can be a great option if your little one is unpredictable with sleeping times or is having a tough day. You can explore a lot of the zoo without having to leave your car meaning you don't need to disturb the baby if they're napping or you can avoid an audience if it is a difficult parenting day. It's one of the top England safari parks.
---
READ MORE: The Best Days Out for Toddlers
---
5. Visit the farm for a baby day out
Another way to introduce your baby to animals and often a cheaper option is to visit a farm. You can often enjoy closer encounters at farms enhancing your tot's experience and farms are always reasonably price, in some cases, completely free to visit.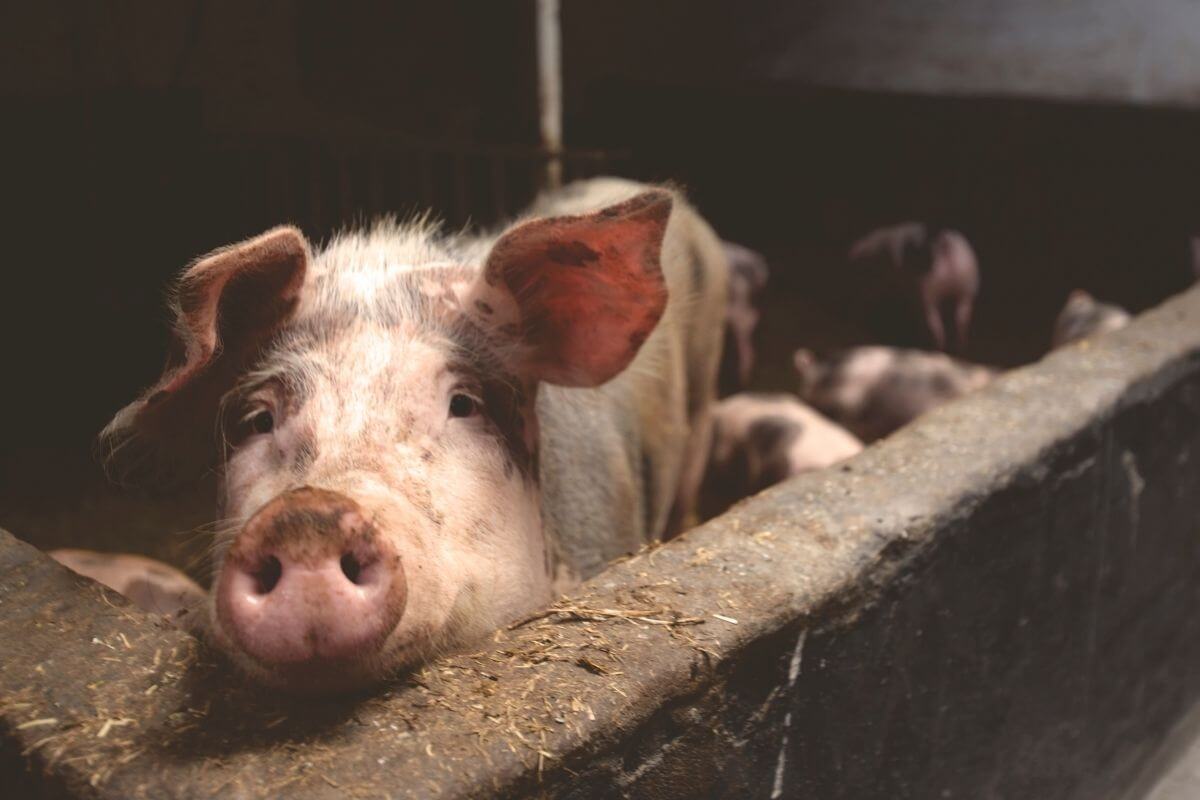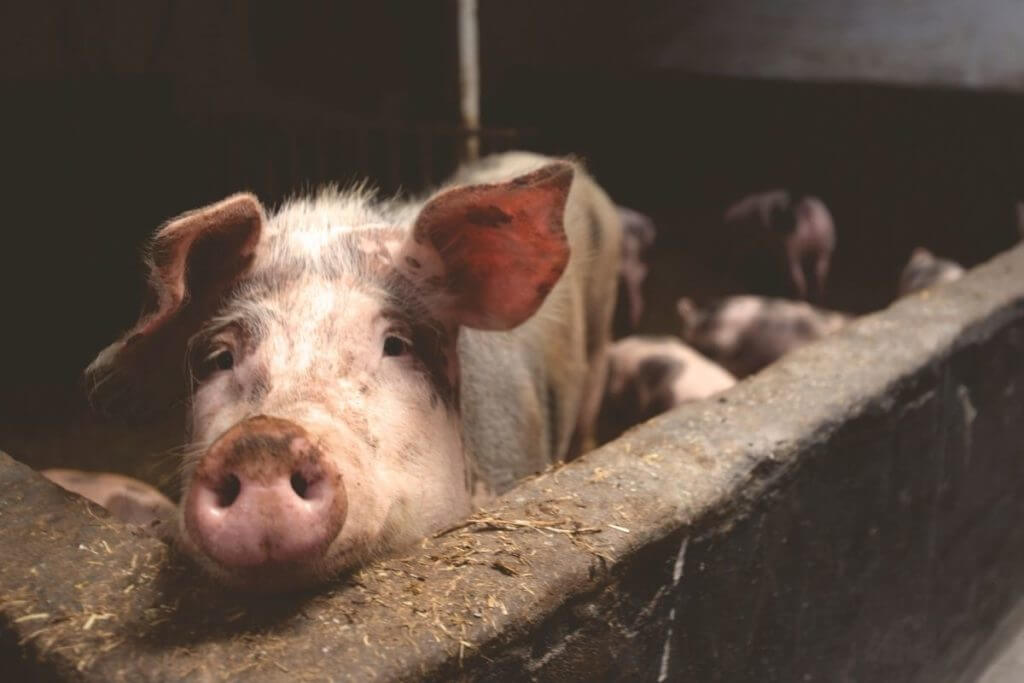 Farms are also often very accessible with several in your local town or surrounding countryside making it an easy day out for babies as you don't have to travel far and can head home easily when either you or your little one have had enough. Farms are one of the most popular days out for babies for a reason!
Godstone Farm in Surrey offers a great experience for you and your little one with over five hundred animals living on the farm and feeding opportunities for a close interaction with the farm animals. They also provide a sand pit for your little one to play in and an indoor play barn with a baby pool that features a mini ball pit and range of baby toys to interact with. Meanwhile, the farm also hosts events such as pumpkin picking and Christmas activities, great opportunities to snap some memorable photos.
In the North, Smithhills Open Farm in Greater Manchester offers 'Pets Corner', an informal animal area with a relaxed atmosphere to gently introduce your little one to the farm animals, a great option if your baby is a bit wary of new things.
Check out our list of the best farms to visit in London. Your babies will love seeing the little animals in Spring.
6. Catch a movie at a baby cinema event
If you love heading to the cinema and catching a movie, there is no reason why you can't do that with a baby, even if you don't have childcare.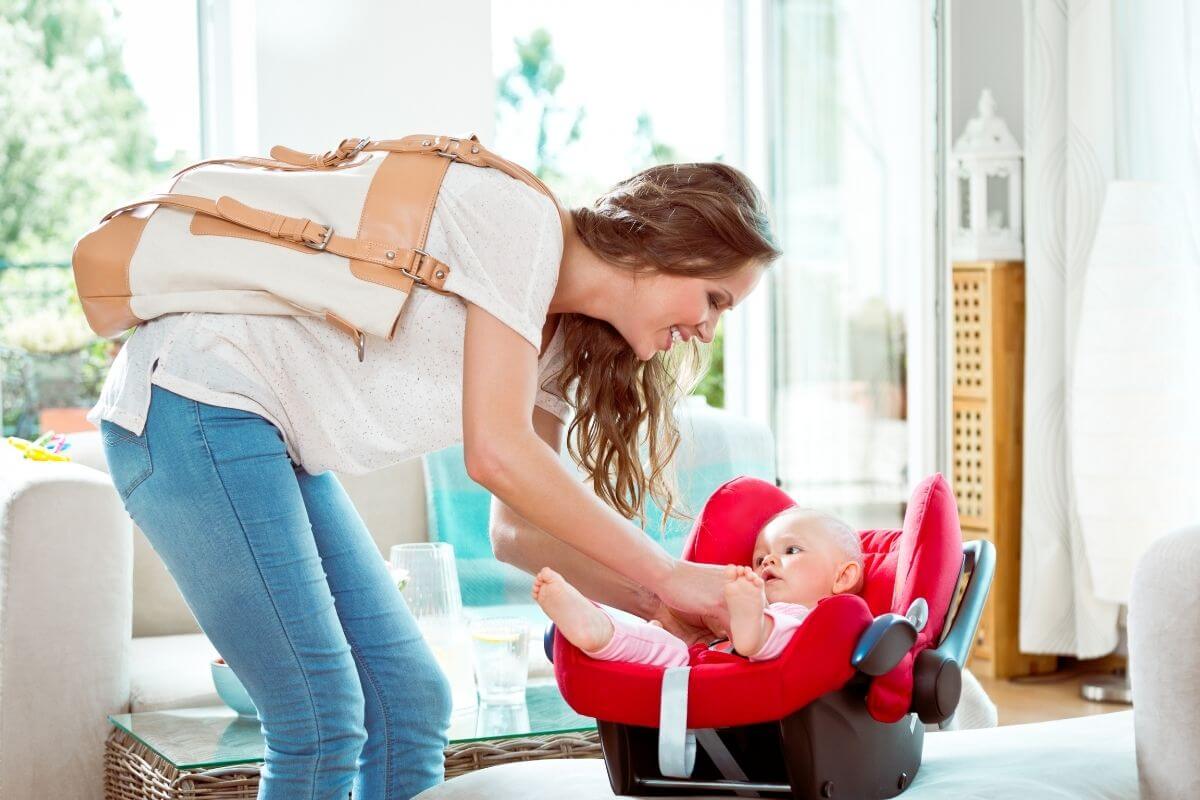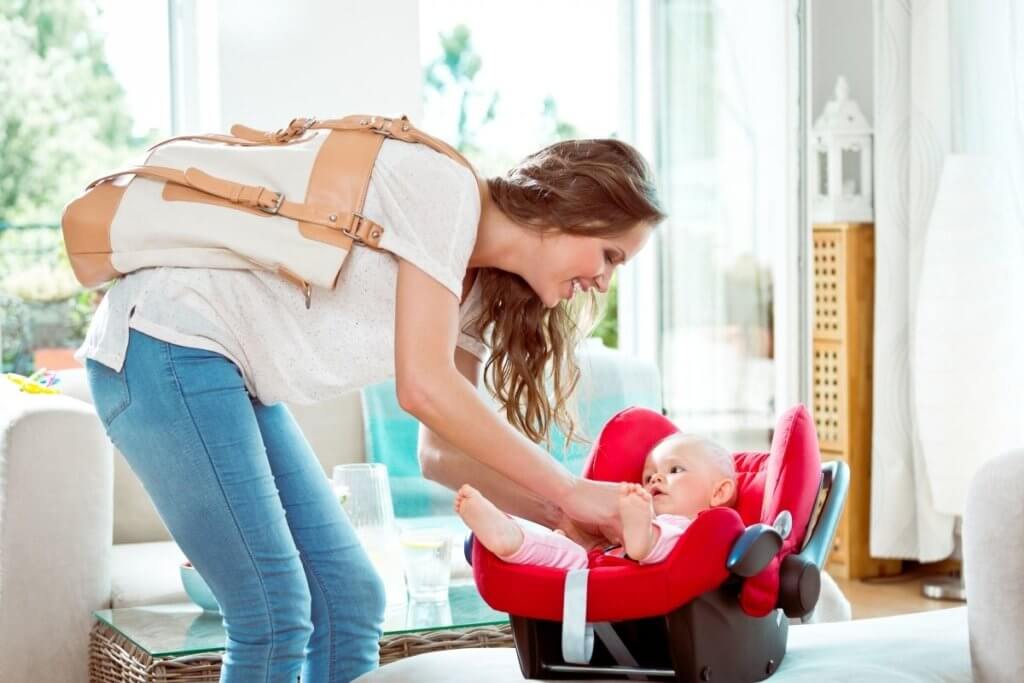 Many cinemas across England now offer baby cinema events so check your local movie theatre to find out if they offer this. Baby cinema events are dedicated screenings when your little one can accompany you as part of your ticket price. The screenings take place during the day, generally morning or early afternoon, and are only available to those accompanied by children either under 12 or 24 months depending on the cinema.
These days out for babies offer soft lighting levels, have reduced volume and allow free movement of the auditorium should your little one get restless. These screenings are also often a lot cheaper than general admission saving you money.
Showcase Cinemas provides 'Baby Pictures' twice a week with cinemas located in Coventry and Leeds amongst others whilst Everyman with theatres in York and Birmingham offers 'Baby Club' three times a week.
---
FOLLOW @DOINENGLAND ON INSTAGRAM FOR THE BEST DAYS OUT!

---
7. Walk in the forest with baby
A woodland walk is a great way to get out of the house and in touch with nature. Not only is heading out for a walk great exercise for you, it is also a great way to calm your baby and allows them to see more than just the four walls of your house.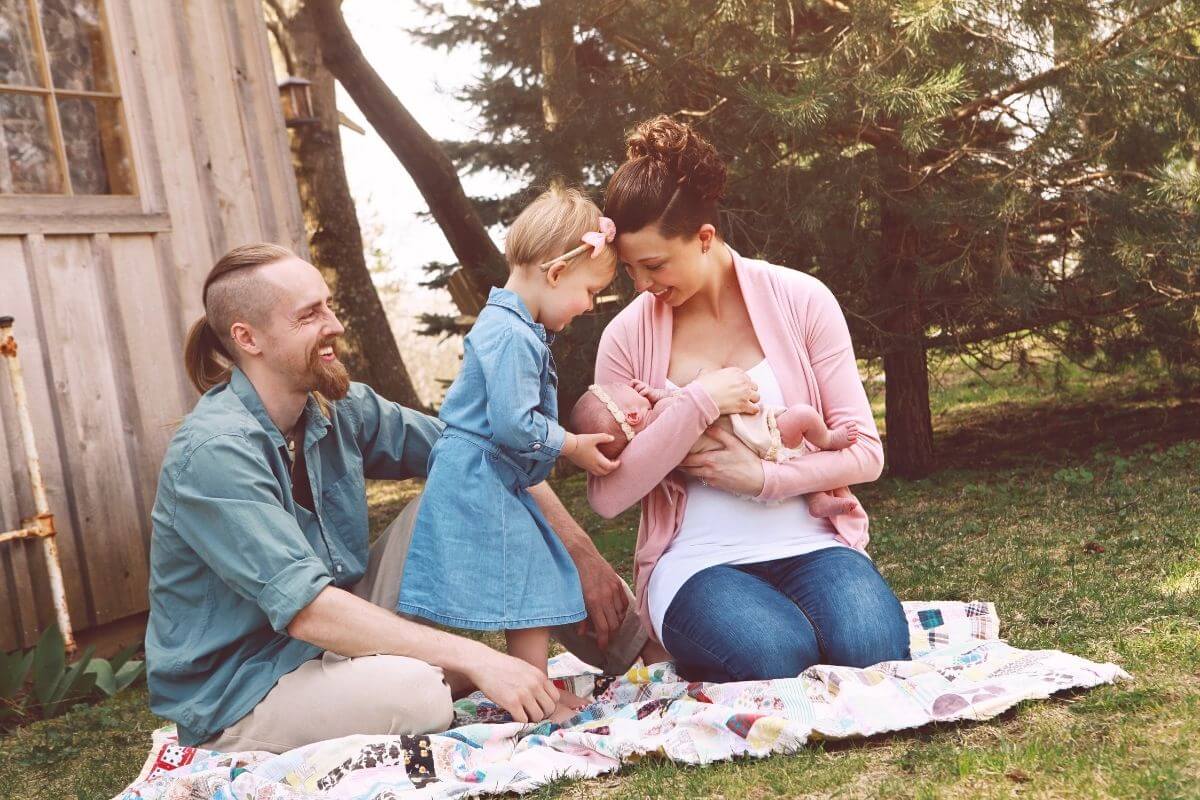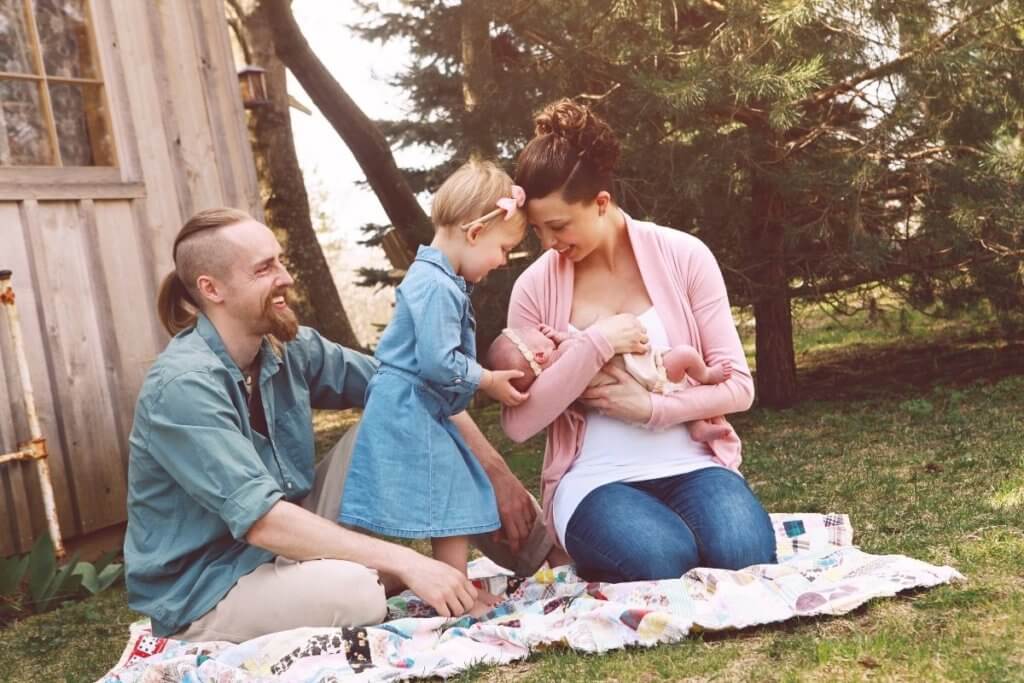 Whether you're staying close to home or heading further afield, you may want to do a little research before you travel just to check out the terrain on this great day out for babies though. While many prams these days are suitable for all terrains, if the forest you're heading to is particularly rocky or has many steps, you may want to consider using a baby carrier or sling instead.
The Forest of Bowland in Lancashire is a great location to head to with a little one as the forest offers numerous family-friendly walkways, suitable to take pushchairs avoiding any rough paths or boggy grounds.
Dalby Forest in North Yorkshire is also pram-friendly and offers beautiful picnic areas to relax in when its baby's feeding time.
Here are some great tips if you plan on going hiking with your baby.
8. Spend a rainy day at soft play
Soft play is a popular option for parents to take their little one and is a great babies day out on a rainy day. Most soft play centres have a dedicated baby section where parents can accompany their little one and encourage play. The baby areas offer sensory activities that are fantastic for helping develop your tot's motor skills and cognitive development.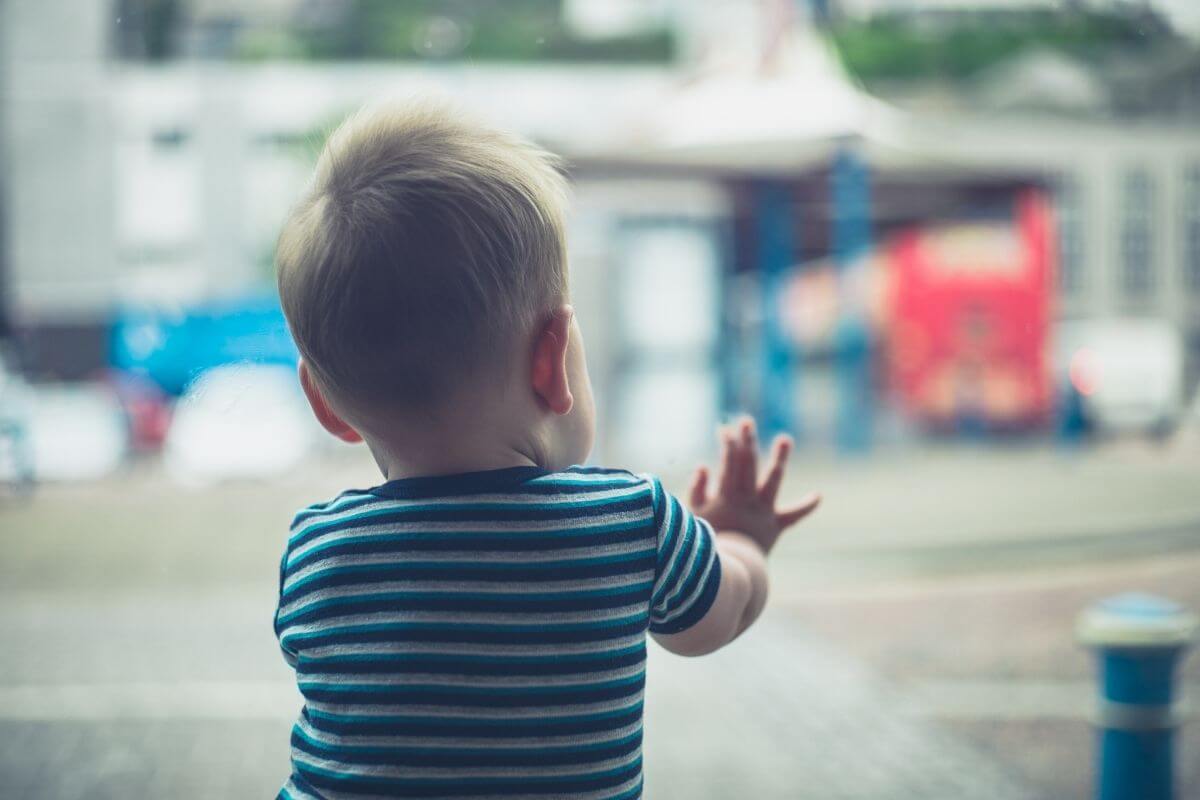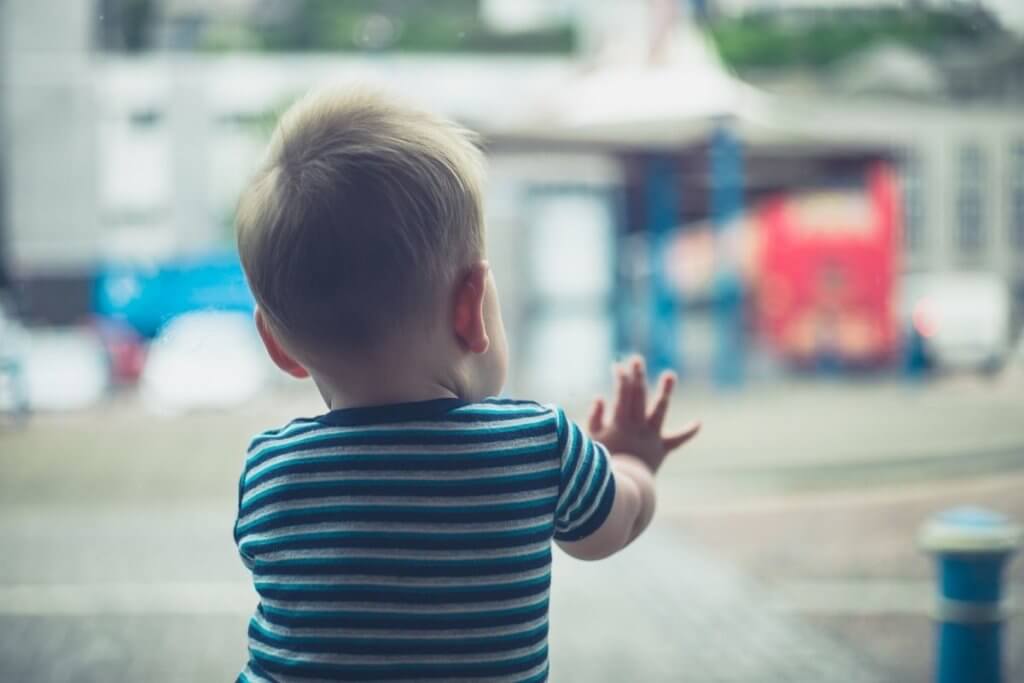 Soft play is also a great place for you to meet other parents, something incredibly beneficial to you as a new parent yourself and with many soft plays in your area, you can form connections with local adults at the same stage in life as you.
Funshack is one of Europe's largest adventure playgrounds with centres close to Newcastle in Seaham and Stockton.
In Dorset, Lemur Landings has an incredible reputation and offers a super-sensory area for the youngest visitors.
9. Discover the aquarium with your baby
Aquariums and sea life centres are great for allowing your baby to also witness the underwater world alongside light sensory. Light sensory is a popular baby class at the moment, helping to enhance your child's cognitive development and with all the lights and colours, sensory is built into the aquarium experience.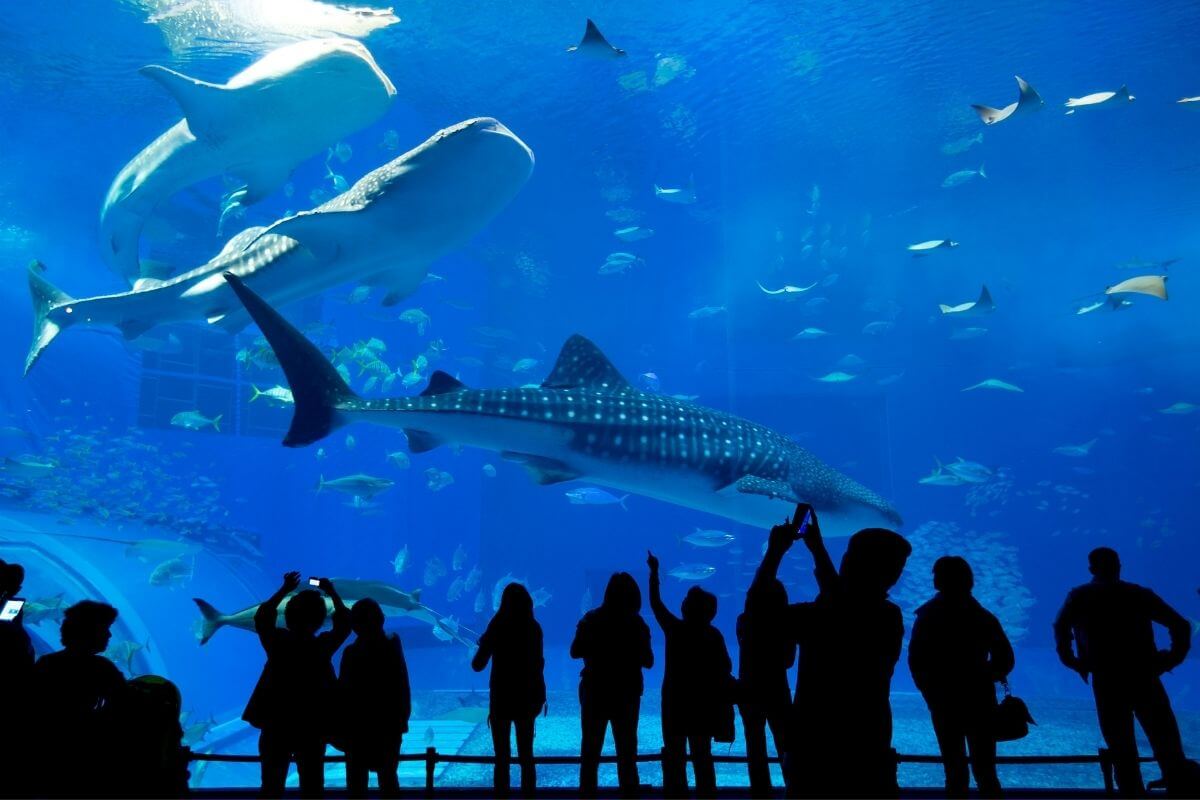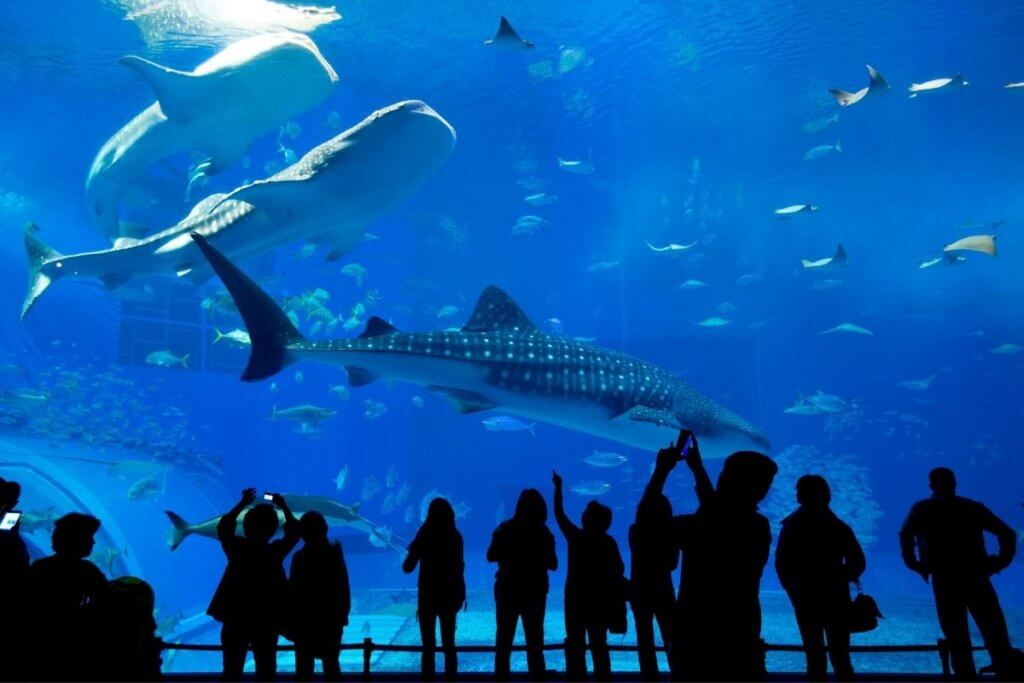 Visiting an aquarium on a weekday is a super chilled and lovely way to explore the world with you baby, while you're still inside. Warning – may make you and your baby super sleepy!
The Deep is the biggest aquarium in England and offers a great babies day out with its abundance of exhibitions to explore.
Meanwhile, Sea Life Centre's are scattered in locations across the country including Manchester and Scarborough and also feature penguins, otters and seals alongside the enclosed tanks. You can see the best aquariums in England here.
10. Take a trip on the train with baby
Here's another great idea for days out for babies for you…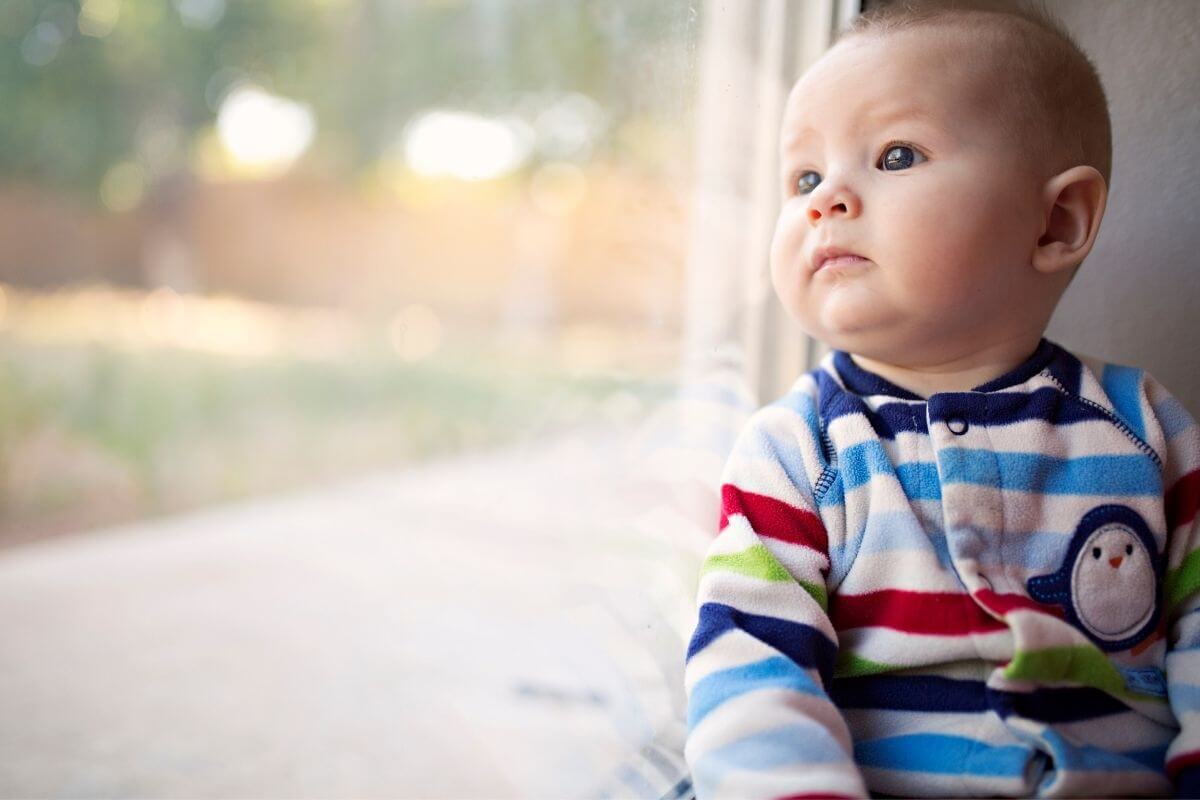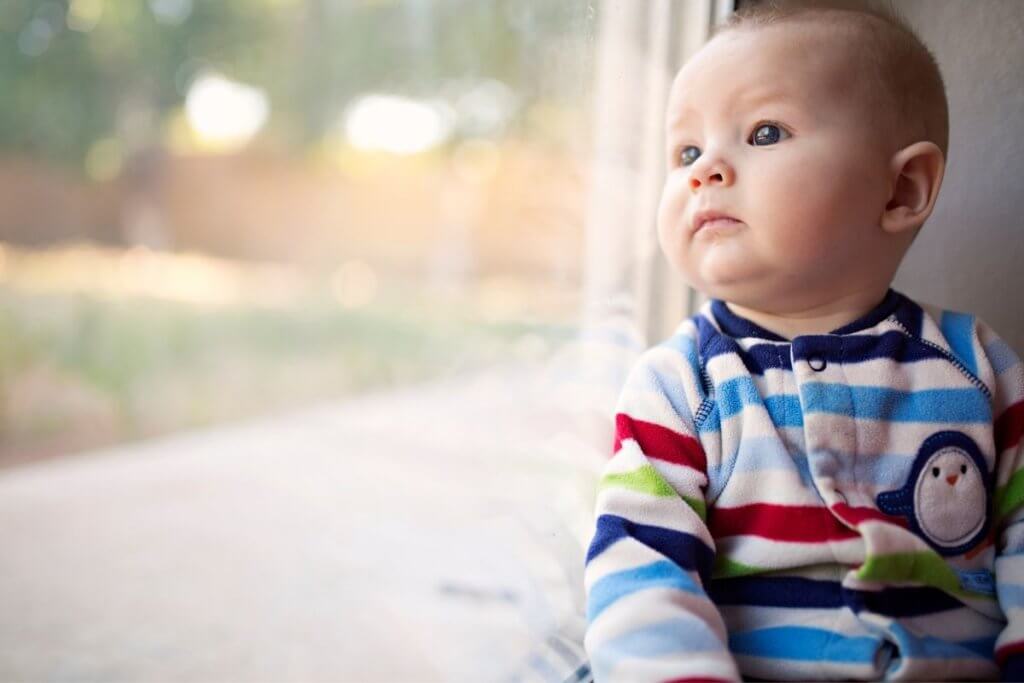 When babies are starting to interact with the world around with them, many seem fascinated with transport, in particular, trains. With many steam railways across England, taking a trip on the train can be a great day out for babies. Your little one can experience a train journey for the very first time whilst you can admire the view on the journey and also explore the towns either end.
North Yorkshire Moors Railway features heritage steam trains with the signature 'choo-choo' that will delight your baby to hear.
The Watercress Line offers special events such as Day Out With Thomas, great for little fans of Thomas and Friends who can get to ride on Thomas The Tank Engine.
11. Support groups for babies and parents
Do some research in your local area to find the local support groups for babies and parents. We can guarantee there will be something around – especially if you live in a town or city.
Support groups can help you to meet some local mums and dads who are in the same situation as you. Great to have some friends to explore your local area with!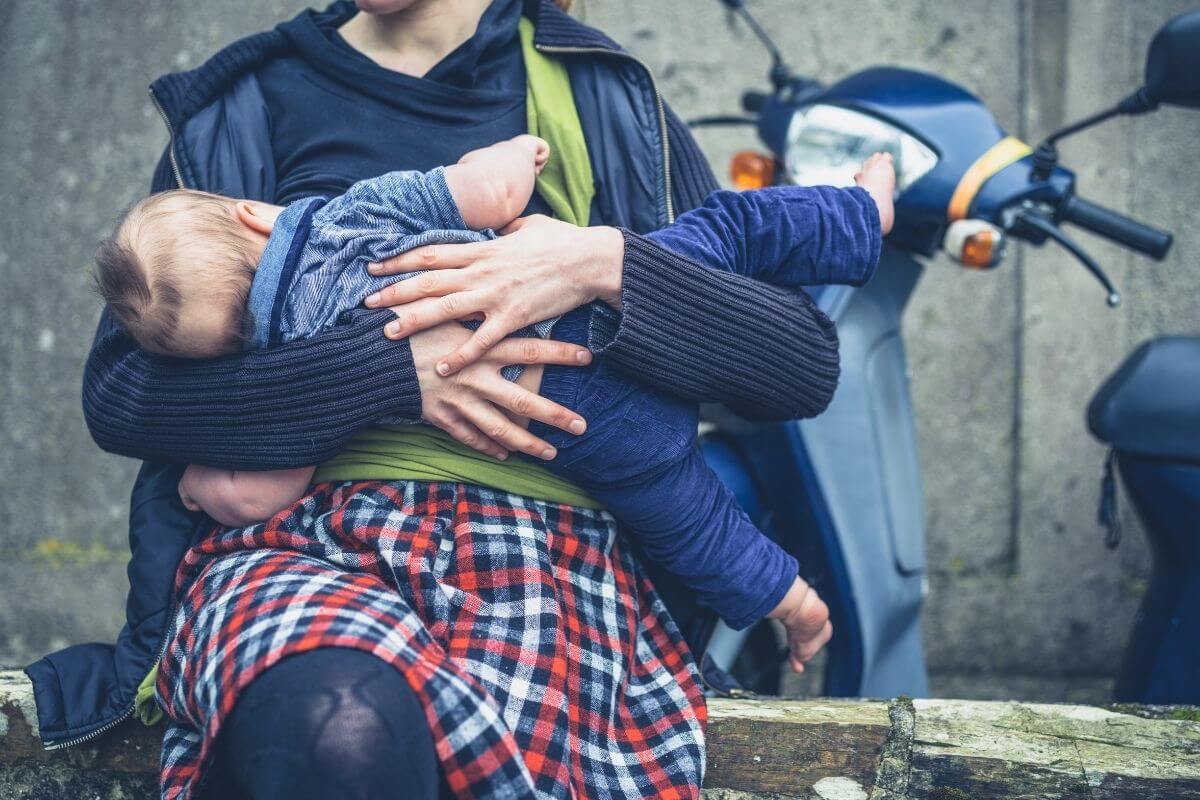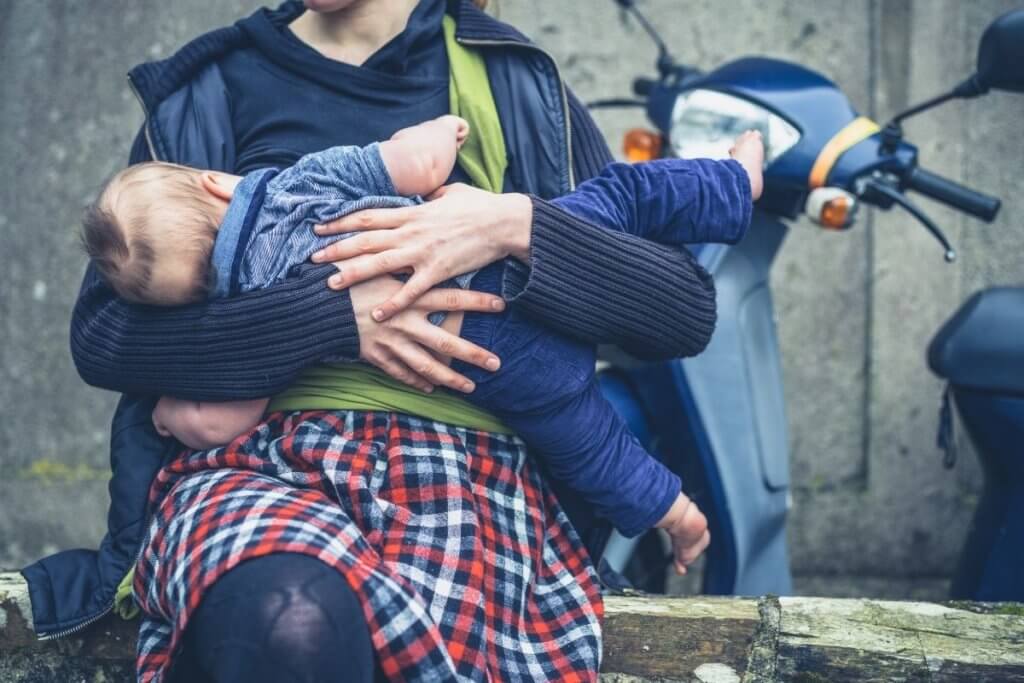 In Hampshire there's the Hampshire Healthy Families Portal, which is a great way to meet others and find groups.
Look at NCT in your area to see if they have any events you can join.
12. Find a crafts class with your baby
Babies love crafts.
Well, they love making a mess and feeling new textures and seeing new colours. You could look around in your area to see if any of the pottery classes or art studios are doing babies day out classes. This would be a great activity for you and your new mummy and daddy friends to do something fun, while the babies are entertained too.
13. Visit the library with your baby
Many libraries around England will do special baby classes you can go to. As well as sensory and stories, it's a great safe and quiet space for babies to relax in, and you!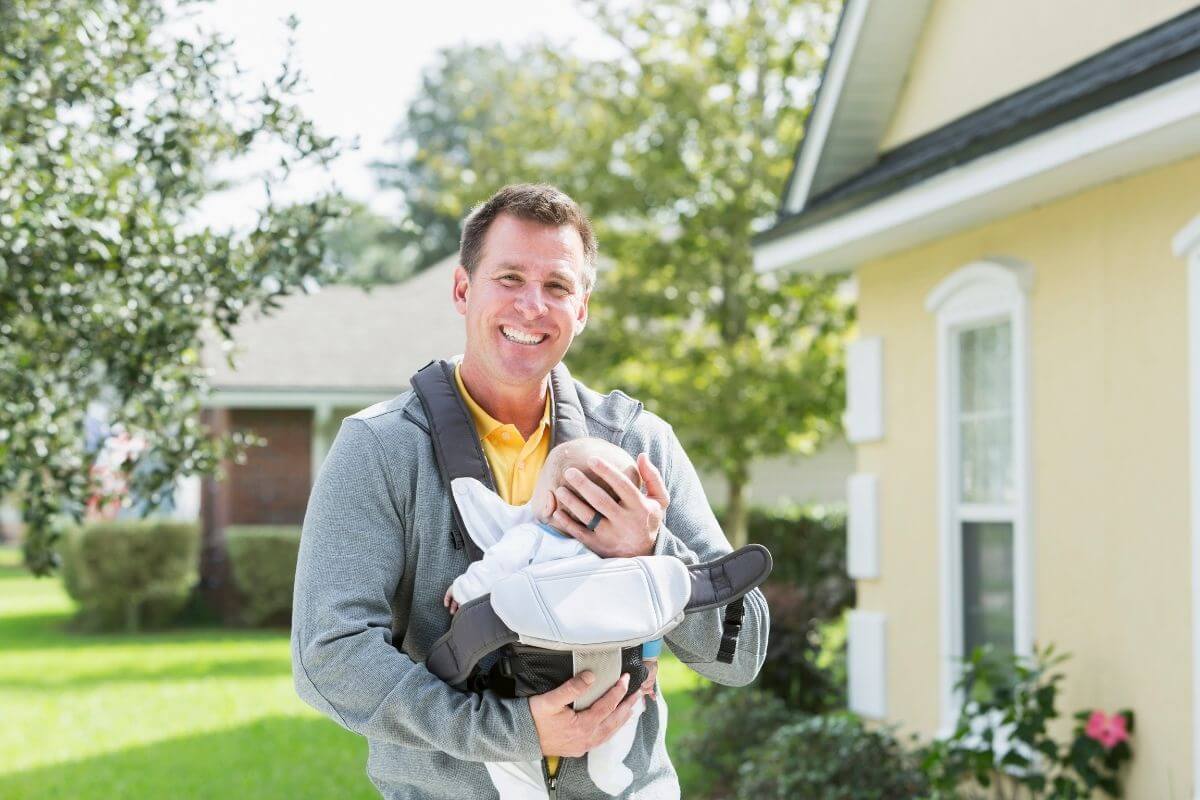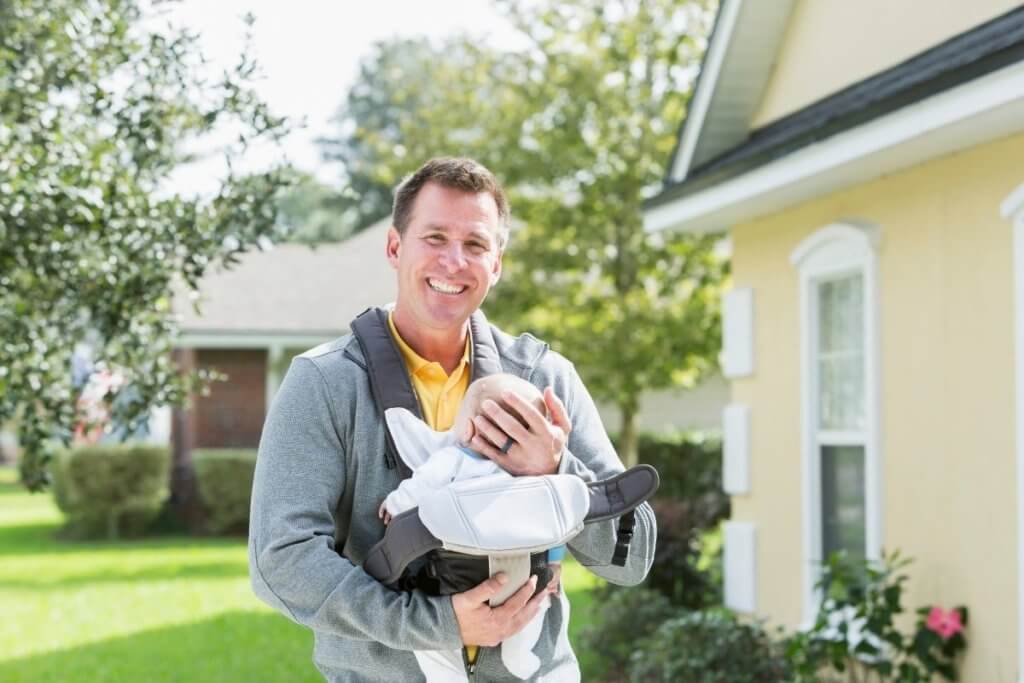 14. What YOU want to do
As long as it's not something like indoor skiing, paragliding or skydiving, your baby can just join you in whatever it is you like to do. Take them out for brunch with you, to the garden centre, to a boot sale, for a stroll or just some window shopping on the High Street. Anything you can do to help you relax, and to get outside, is always a good thing for both of you.
Questions about days out for babies
How cold is too cold for a babies day out?
The NCT recommend layering up your baby's clothes if you're going to be in and out of places, rather than any sort of full on snow suit.
"It's a good idea to check what you're wearing and put them in one more layer. So, if you're in a shirt, sweater and jacket, your baby might need a vest, sleepsuit, jumper and coat (plus hat and gloves as needed)."

– NCT, Keep Your Baby Warm
The best days out for babies
The best days out for babies are ones that are relaxed and calm, with some mild stimulation to keep things interesting. Go midweek to avoid crowds – if possible – and stay as chilled as you can to encourage your baby to do the same.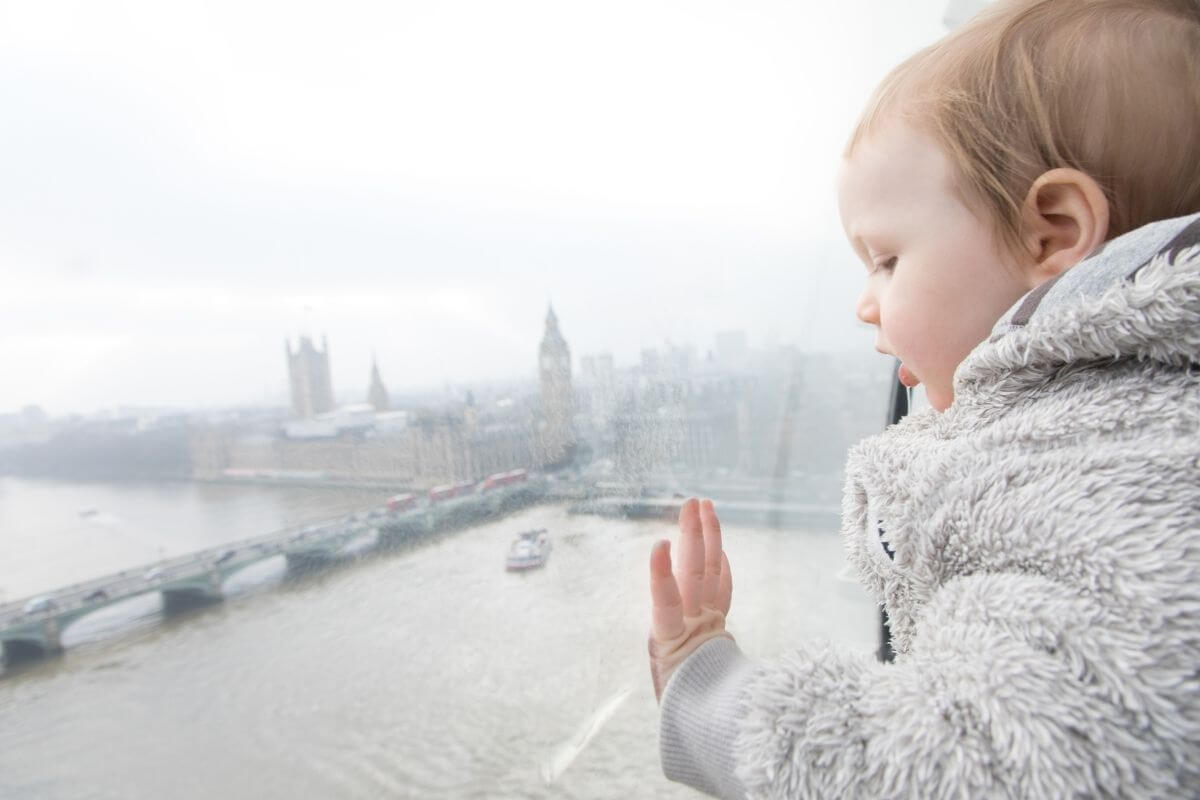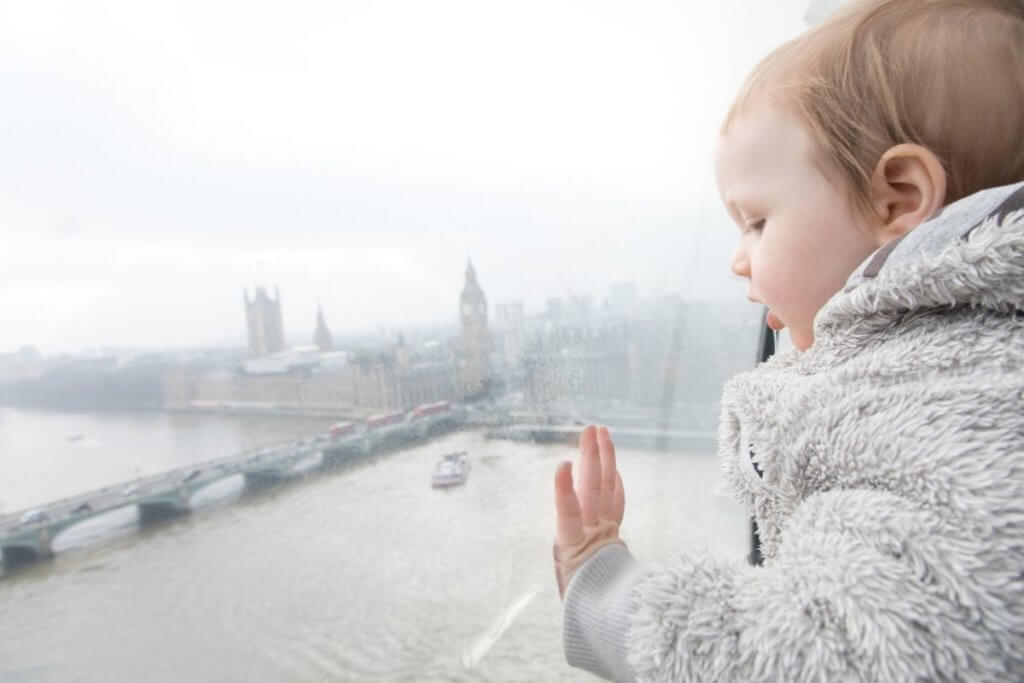 We hope this list of the best days out for babies has given you some good ideas of what to do with your little one. And if you have any fun ideas, let us know in the comments below!
---
Quicklist of the best days out for babies
1. Visit the seaside with baby
2. Go for a bike ride for a babies day out
3. Take a trip to the city with your baby
4. Introduce your baby to the animals
5. Visit the farm for a baby day out
6. Catch a movie at a baby cinema event
7. Walk in the forest with baby
8. Spend a rainy day at soft play
9. Discover the aquarium with your baby
10. Take a trip on the train with baby
11. Support groups for babies and parents
12. Find a crafts class with your baby
13. Visit the library with your baby
14. What YOU want to do
How cold is too cold for a babies day out?
The best days out for babies