For the best views of countryside, coasts and national parks, you need to try paragliding in England. Unleash your inner daredevil by visiting England's top paragliding spots.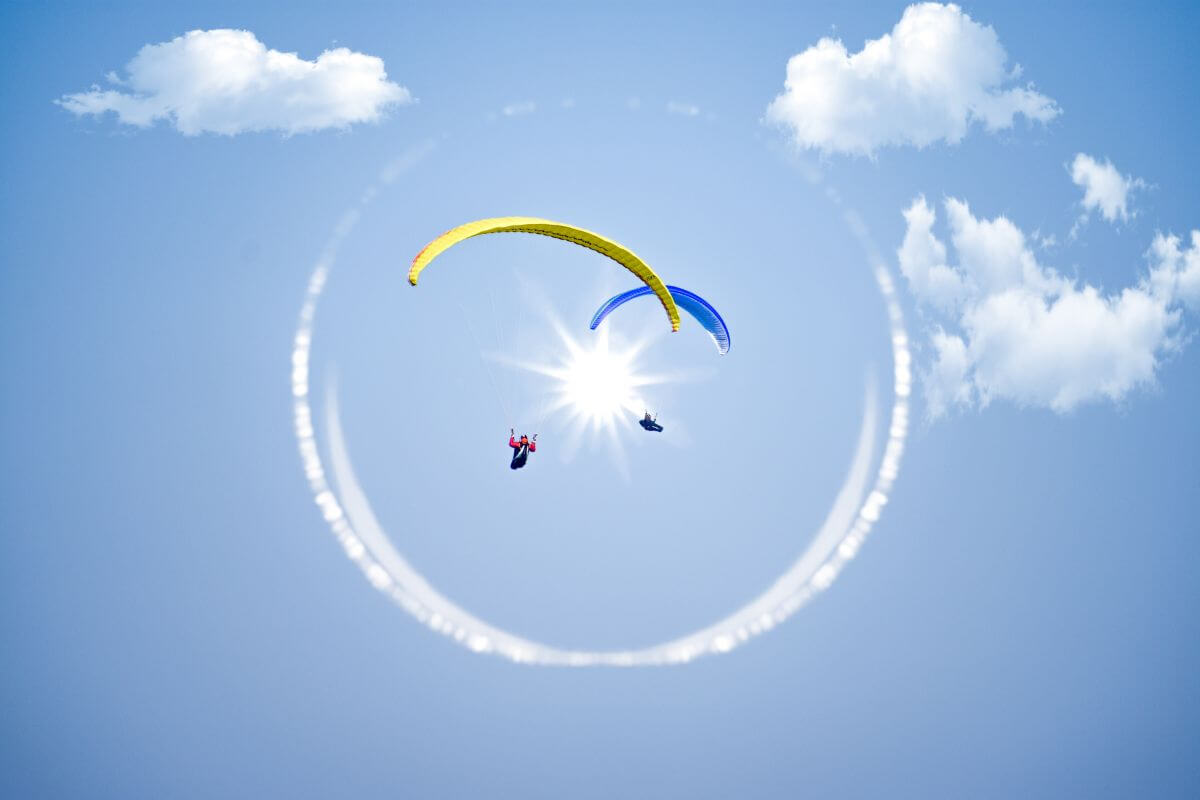 England is known for its green pastures, stone churches and hot tea. But did you know that England has some of the best paragliding conditions in Europe?
Paragliding is one of the most amazing activities you can experience while on holiday. Even if you aren't an adrenaline junkie, paragliding in England is something you should try at least once.
With scenery ranging from mountainous landscapes to dramatic coastal areas, England has plenty of places to go gliding over the countryside. From Keswick in the North all the way down to Brighton on the southern coast, you're never far away from a picturesque place to try paragliding in England.
The best paragliding facilities in England offer a once-in-a-lifetime experience that you shouldn't miss the chance to try. If you're feeling adventurous, explore some of the most beautiful landscapes and national parks in England by heading to a few of our favourite paragliding spots.
Scenic Places to Try Paragliding in England
Wondering where to try paragliding in England? Our favourite paragliding spots promise to leave a lasting impression. Our advice – do look down!
1. Newhaven Cliffs, East Sussex
While tandem paragliding from the Newhaven Cliffs, you can take in birds-eye views of the dramatic coastline, the English Channel and some of the best beaches in South England. You'll also see white chalk cliffs for which England is synonymous.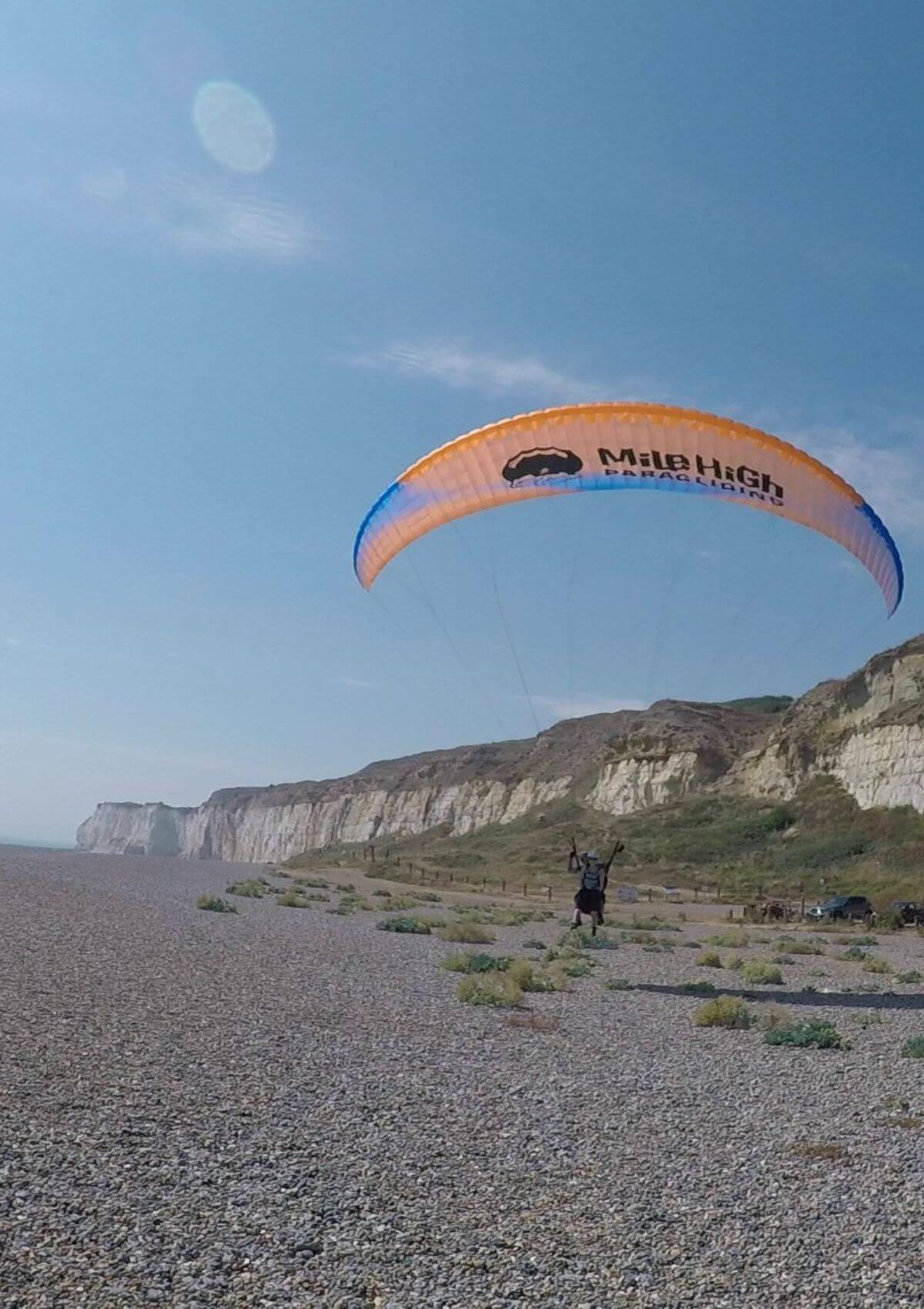 Paragliding in East Sussex might just be the best way to get an adrenaline rush on a day out. Even if you know the area well, you'll experience it in an entirely different way while soaring above it. With the right conditions, paragliders can follow the cliff tops as far as Brighton Marina, which is eight miles away.
If you're looking for a paragliding school in England near the Newhaven Cliffs, we recommend choosing BHPA-registered courses offered by schools like Fly Sussex and Mile High Paragliding.
2. Lake District National Park, Cumbria
The Lake District National Park is one of the most amazing destinations to try paragliding in North East England. Even if you've already been to the park, paragliding promises to give you a new perspective on its beauty. In fact, if you've already explored the Lake District on foot, paragliding over it is a good way to get your bearings!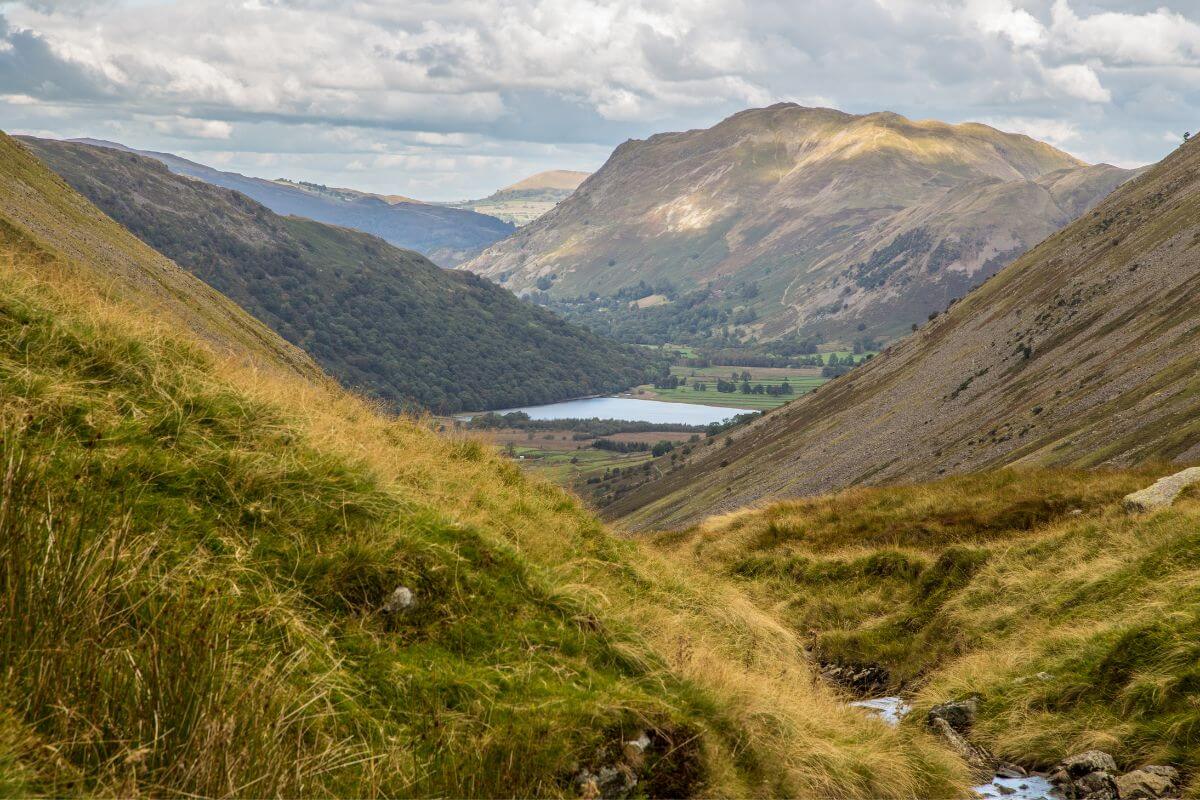 Paragliding above the never-ending expanses of rolling hills and lakes at the Lake District National Park promises to be a truly awe-inspiring experience. It's also one of the most adventurous things to do in the Lake District.
After soaring above England's most mountainous region, soak up the view from ground level by heading to one of the best places to go paddle boarding in the Lake District. You can't beat the sights of the Lake District's most beautiful towns from the water.
3. Devil's Dyke, East Sussex
If you have plans to go paragliding in England on a sunny day, Devil's Dyke near Brighton is one of our favourite spots to hit. Not only is this a great place to launch, but it also has a pub near the launch for spectators to grab a pint and some grub.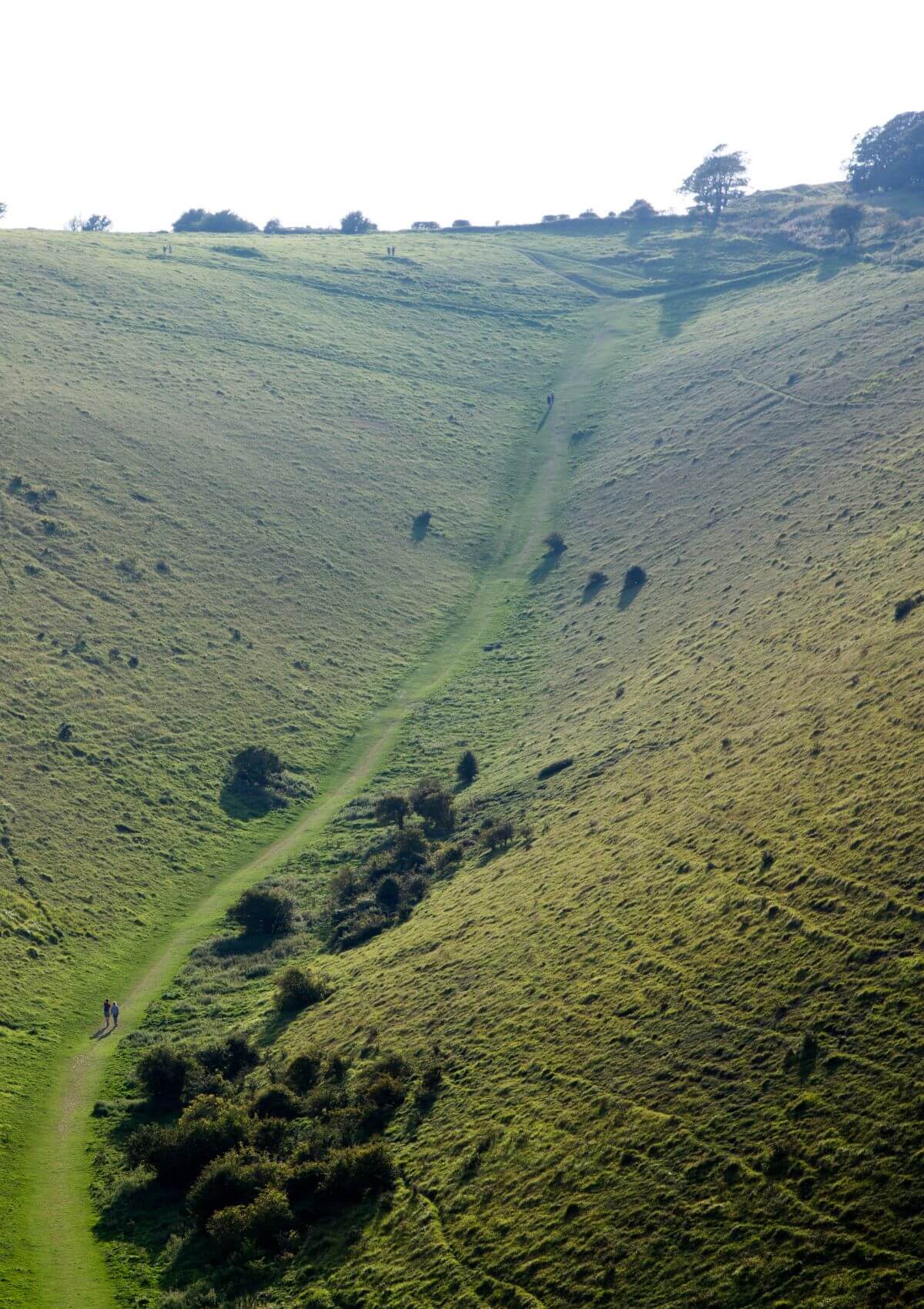 Managed by the National Trust, Devil's Dyke is a lush dry valley with a depth of about 100 metres. It's one of the most scenic spots of the South Downs and a fantastic place to visit on a day out in East Sussex. It's also an ideal place to learn how to paraglide with the Airsports Paragliding School.
Besides being one of the best places to try paragliding in England, Devil's Dyke is also a popular hiking destination. If you want to spend more than just a day here, you might want to book a stay in one of the cosiest South Downs cottages.
4. Yorkshire Dales National Park, North Yorkshire
Lying in the heart of North England, the Yorkshire Dales National Park is home to many fabulous paragliding spots. If you're an adventurous person in search of a thrilling paragliding experience in England, this might just be the perfect place for you.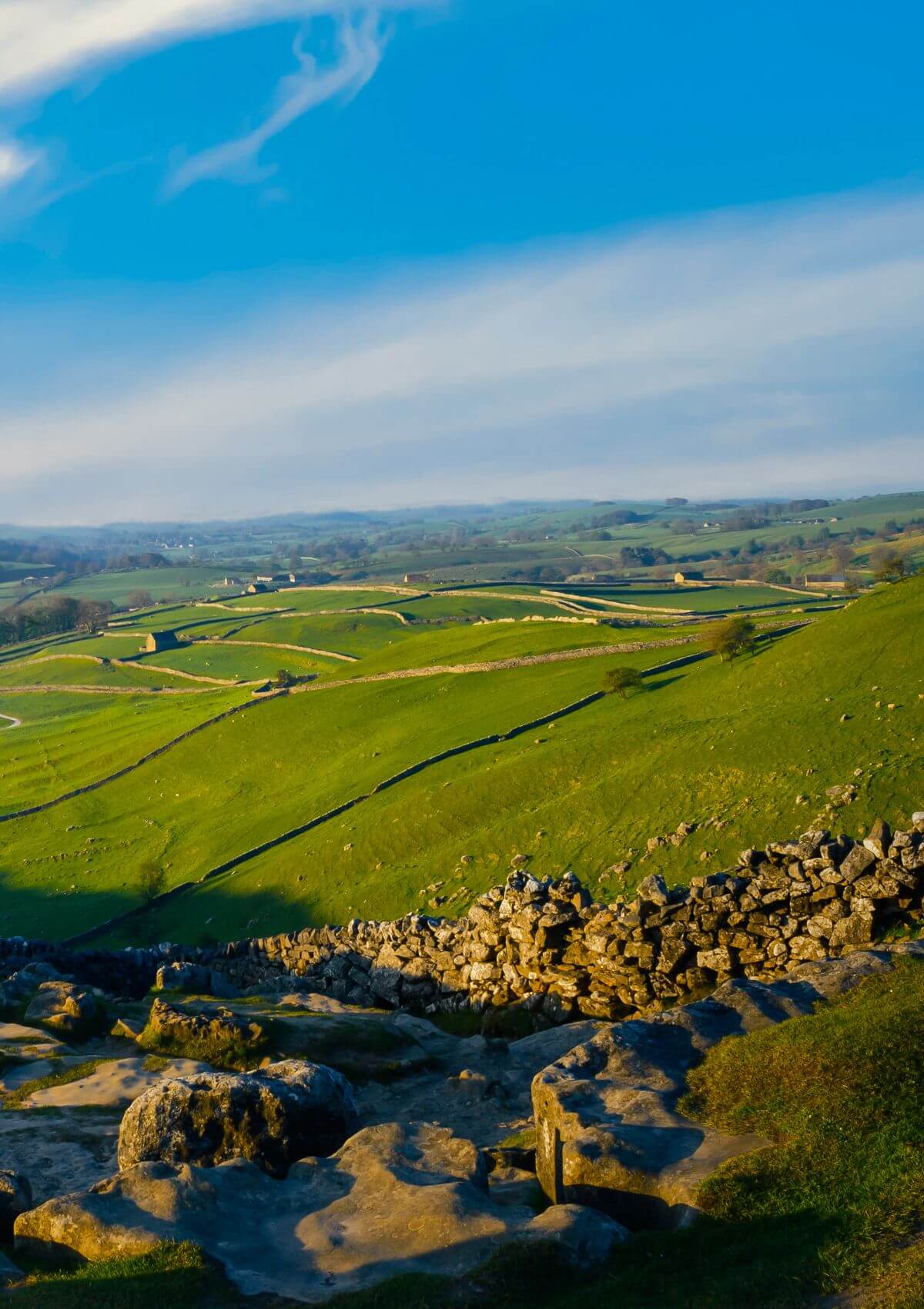 Go paragliding in the Yorkshire Dales, and you can soar over the mesmerising green landscapes and along those rugged mountain peaks.
When you're not gliding through the air, you can embark on amazing walks across the Yorkshire Dales that showcase the region's stunning natural beauty. Visiting the Dales is not just one of the best days out in North Yorkshire – it's also considered to be one of the great drives in England.
5. Mount Caburn, East Sussex
Towering 146 metres above its surroundings, Mount Caburn is one of the highest isolated peaks in the South Downs, making it one of the best places to try paragliding in England.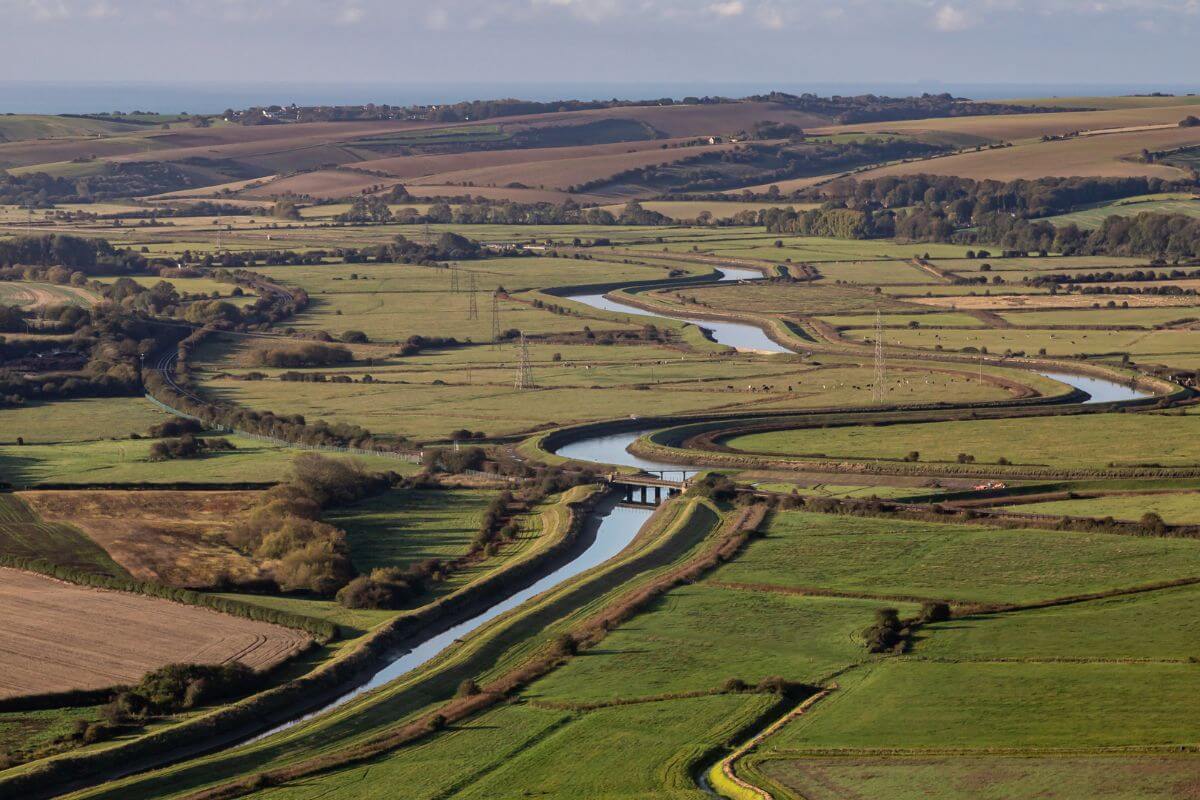 At the top, there are mesmerising south-facing views that make the climb more than worthwhile. It may not be one of the highest mountains in England, but it's certainly one of the best looking.
You'll find the award-winning Harvey's Brewery nearby – don't miss it for a post paragliding vineyard tour. You'll probably need and deserve a drink after your flight!
6. Peak District National Park, Derbyshire
A long-time favourite with hikers and cyclists, the Peak District National Park (voted by our readers as one of England's most popular tourist attractions) is becoming increasingly well-known as a place to try paragliding in England.
Compared to other places on our list of paragliding spots in England, the Peak District is usually less crowded but no less stunning.
There are many paragliding courses in England spread throughout the Peak District National Park. Some of the most popular paragliding schools take visitors on flights above scenic places like the Hope Valley, Great Hucklow and Castleton. Head to Mam Tor if you're more interested in spectating than getting airborne.
Days out in Derbyshire don't get much more exciting than paragliding in the Peak District National Park. You can find more information on where to go paragliding in Derbyshire by contacting the Derbyshire Soaring Club.
While you're in the area, you might want to visit more of the best places in the Peak District, which is one of the most beautiful regions in England.
7. Dunstable Downs, Bedfordshire
If you want to try paragliding in England above a Site of Special Scientific Interest, head to the Dunstable Downs in the Chiltern Hills.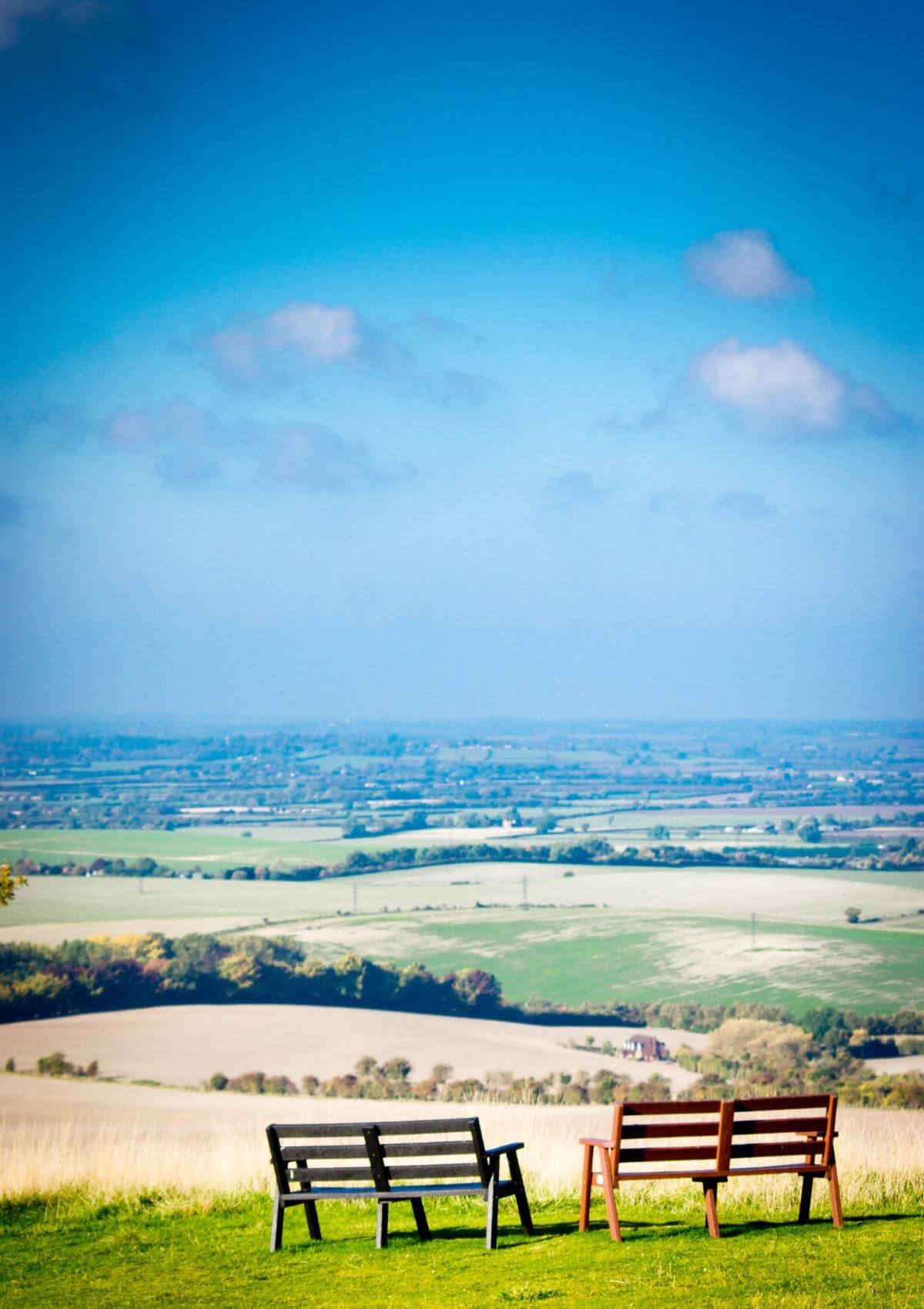 The Dunstable Downs are located at the highest elevation in Bedfordshire, so you can imagine how amazing the view of the region is while paragliding above it.
Besides paragliding, popular activities at the Dunstable Downs include horse riding, kite flying, walking and picnicking. The wider Chiltern Hills area is one of the best places to visit on a day out in Bedfordshire, and there's plenty more to do and see in this fascinating county.
8. Bossington Hill, Somerset
Head to Bossington Hill if you want to paraglide above the scenic vistas of Somerset and beyond. As you take to the skies, you'll be able to see as far as the Welsh coast in the north and Dunkery Beacon to the south.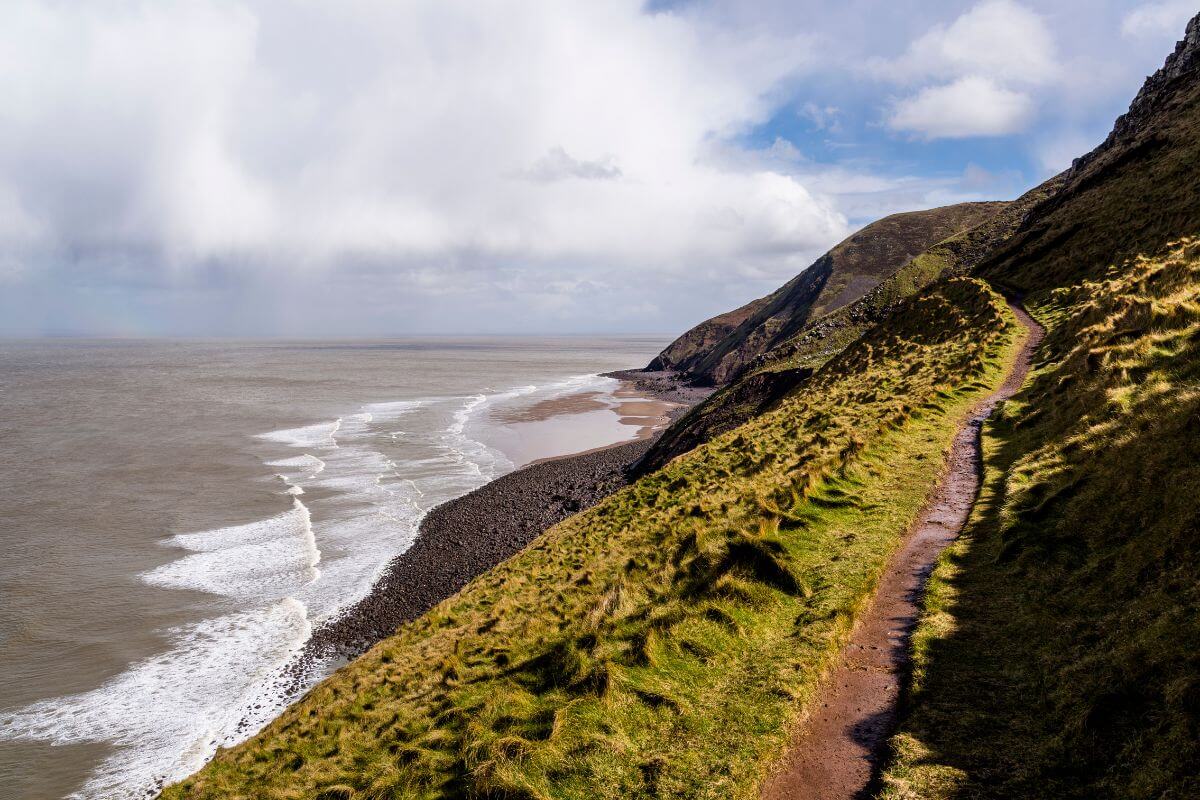 While Bossington Hill is fast becoming a hotspot for paragliding in England, it's been a favourite hiking destination with Somerset locals for years.
If you fancy staying in the area for a while, you'll have plenty of things to do on your days out in Somerset. Some of the most interesting towns in Somerset to visit include Taunton, Cheddar and Glastonbury. The county also has some amazing spots for paddle boarding.
9. Long Mynd, Shropshire
If you want to soak up aerial views of the Shropshire Hills, we highly recommend paragliding in England above Long Mynd, which is a moorland plateau and heath on high ground.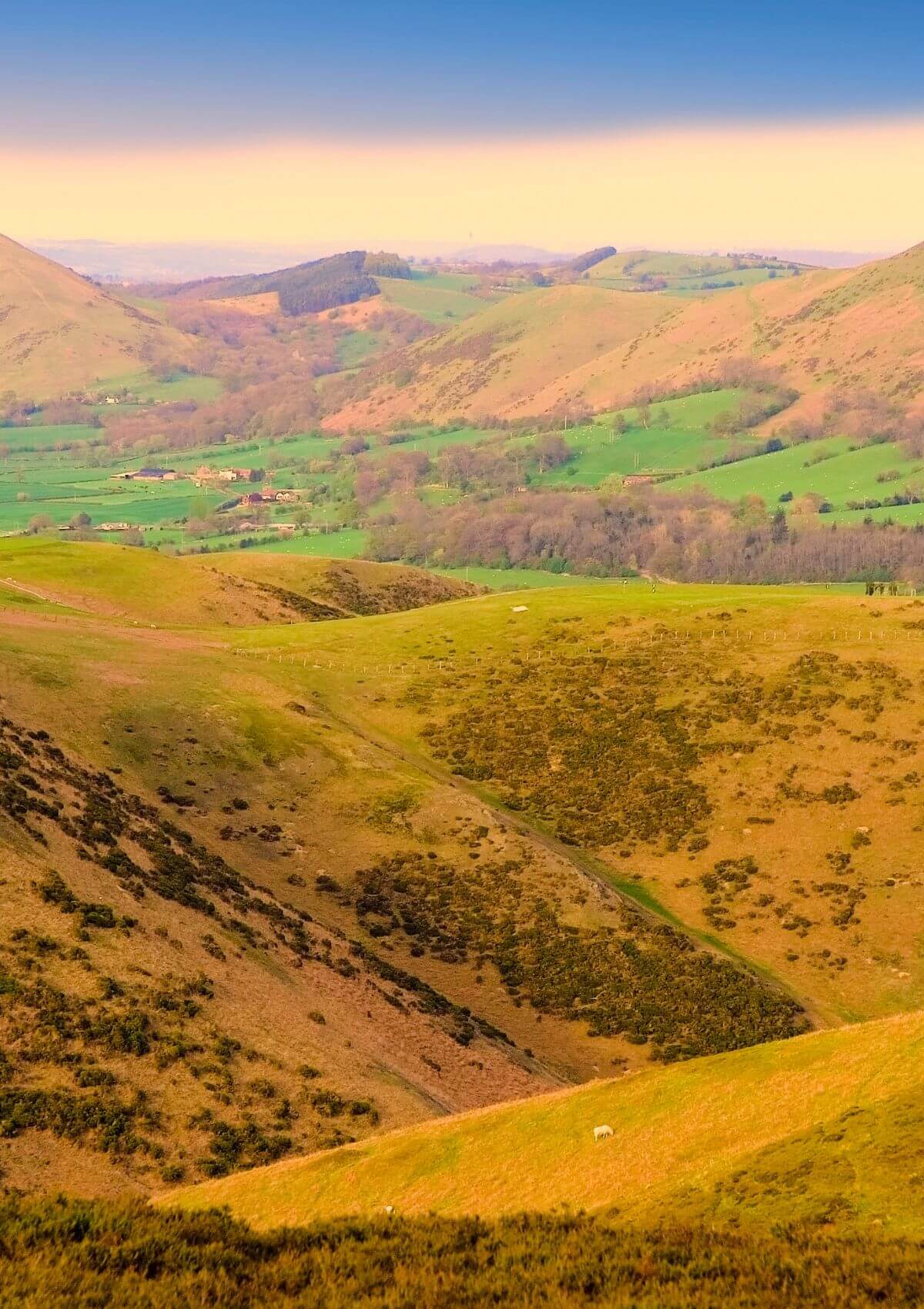 While paragliding in Shropshire from Long Mynd, you can see as far as Wenlock Edge and the Stretton Hills on a clear day. It's no wonder the region is designated an Area of Outstanding Natural Beauty.
As well as paragliding, you can visit castles, try rafting and ride the Severn Valley Railway on a day out in Shropshire.
10. North Downs, Surrey
Head to the charming village of Woldingham in Surrey to try paragliding in England with birds-eye views of the stunning North Downs, which is one of England's most peaceful National Trails.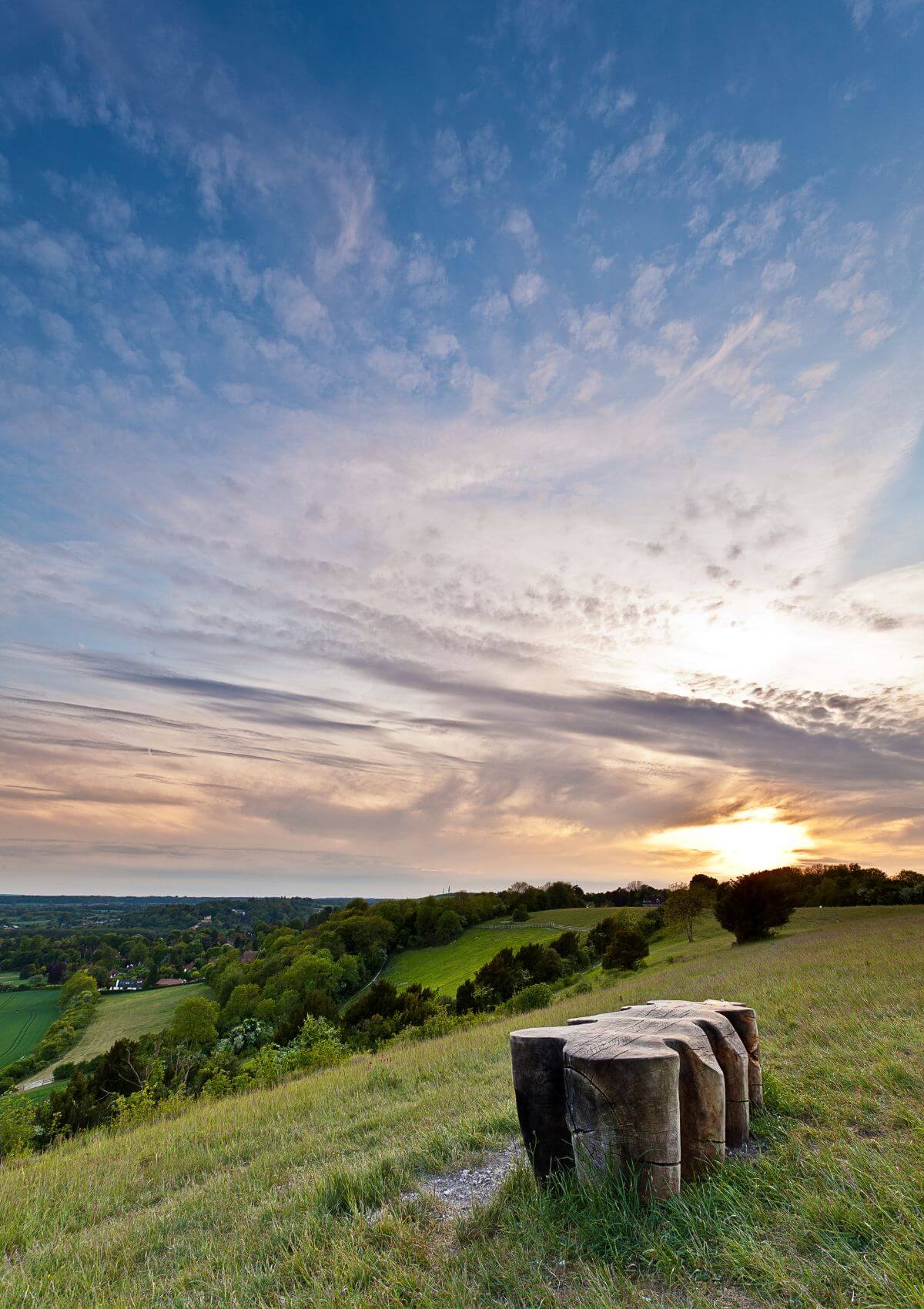 During your flight, you'll be able to admire the chalk ridges that extend all the way to the White Cliffs of Dover in Kent. If you're new to the sport, book a paragliding course with a school such as Green Dragon Airsports.
As it's located just 17.5 miles from the UK's Capital, Woldingham is one of the best spots for paragliding near London. And, while you're in the area, you'll find plenty of things to do in Surrey.
Where to go paragliding in England
If you're looking for a new adventure in the postcard-perfect countryside, try paragliding in England. This airborne activity isn't just for daredevils – it's actually quite safe and accessible with professional instructors at your side every step of the way. And there's no better way to soak up the view of England than by flying over it with the wind in your face!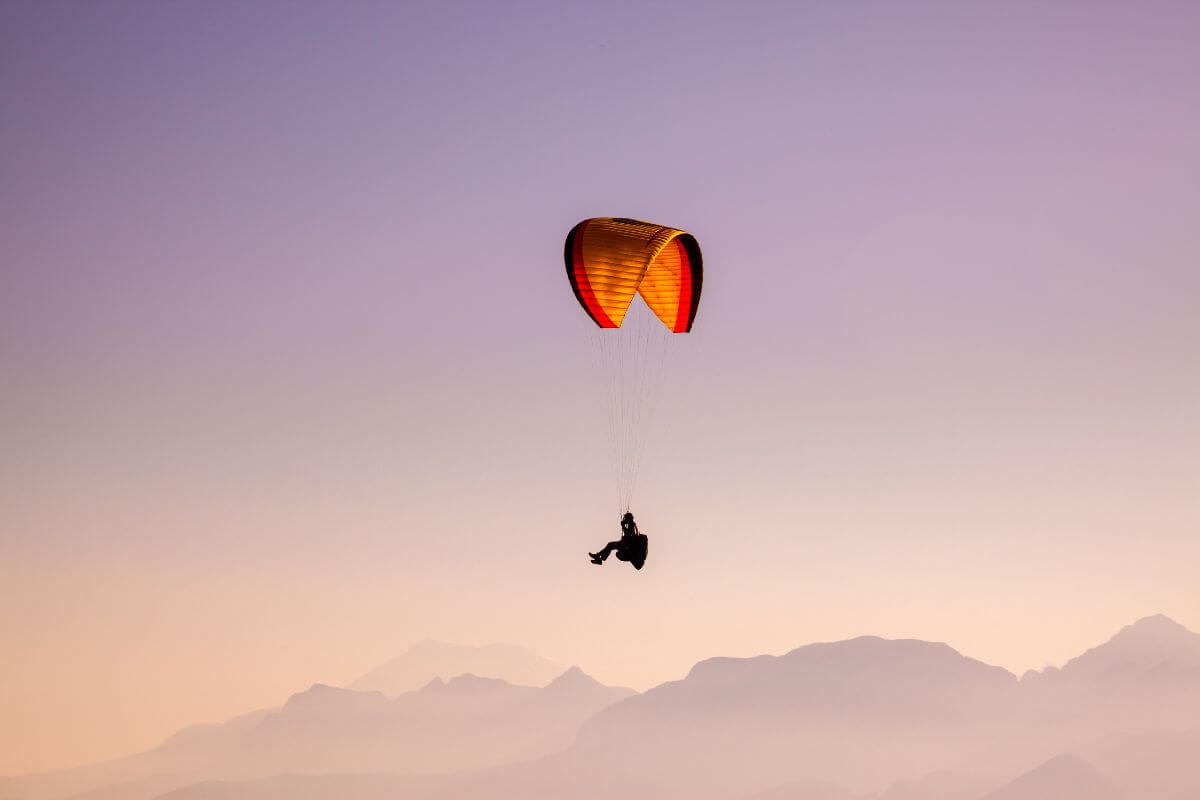 Are there any amazing places to try paragliding in England that we haven't mentioned? Let us know in the comments below.
Quick list of best spots for paragliding in England
Newhaven Cliffs, East Sussex
Lake District National Park, Cumbria
Devil's Dyke, East Sussex
Yorkshire Dales National Park, North Yorkshire
Mount Caburn, East Sussex
Peak District National Park, Derbyshire
Dunstable Downs, Bedfordshire
Bossington Hill, Somerset
Long Mynd, Shropshire
North Downs, Surrey
---