There are so many great places to go for an adults day out in England, to get away from any whiny kids – yours or other people's. Let us to inspire you to get out there and see England, with the freedom only being with other adults brings.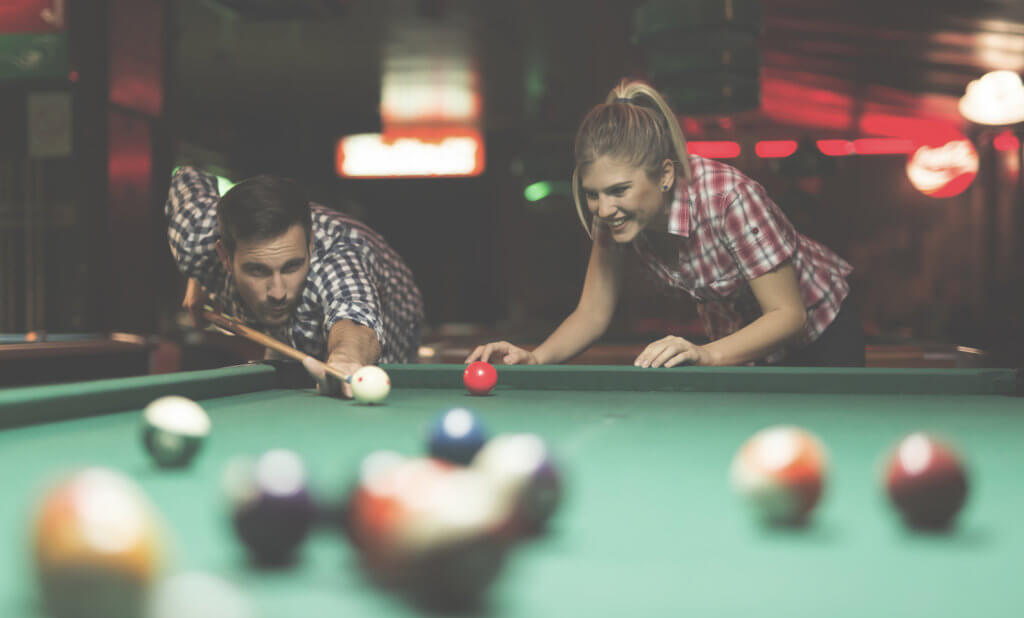 It doesn't matter what your favourite pastimes are. Perhaps you're an adventurer who's always longed to skydive or surf the waves at the coast. Or maybe you prefer a spot of birdwatching or hiking in nature. It's also quite alright if you'd much rather kick back with a glass of wine and let your hair down.
However you plan to enjoy your time with other adults, this article is here to provide you with some ideas and show you the best places to try various activities.
---
20 Ideas for an Adults Day Out in England
---
1. Take a hike
If you're an active couple and love being out and about in nature, then why not spend your time away from the kids plunging through the countryside on a hike? One of the most fun things to do in England, there are almost unlimited options here. You could climb a mountain, such as Scafell Pike in Cumbria or Pen y Ghent in the Yorkshire Dales.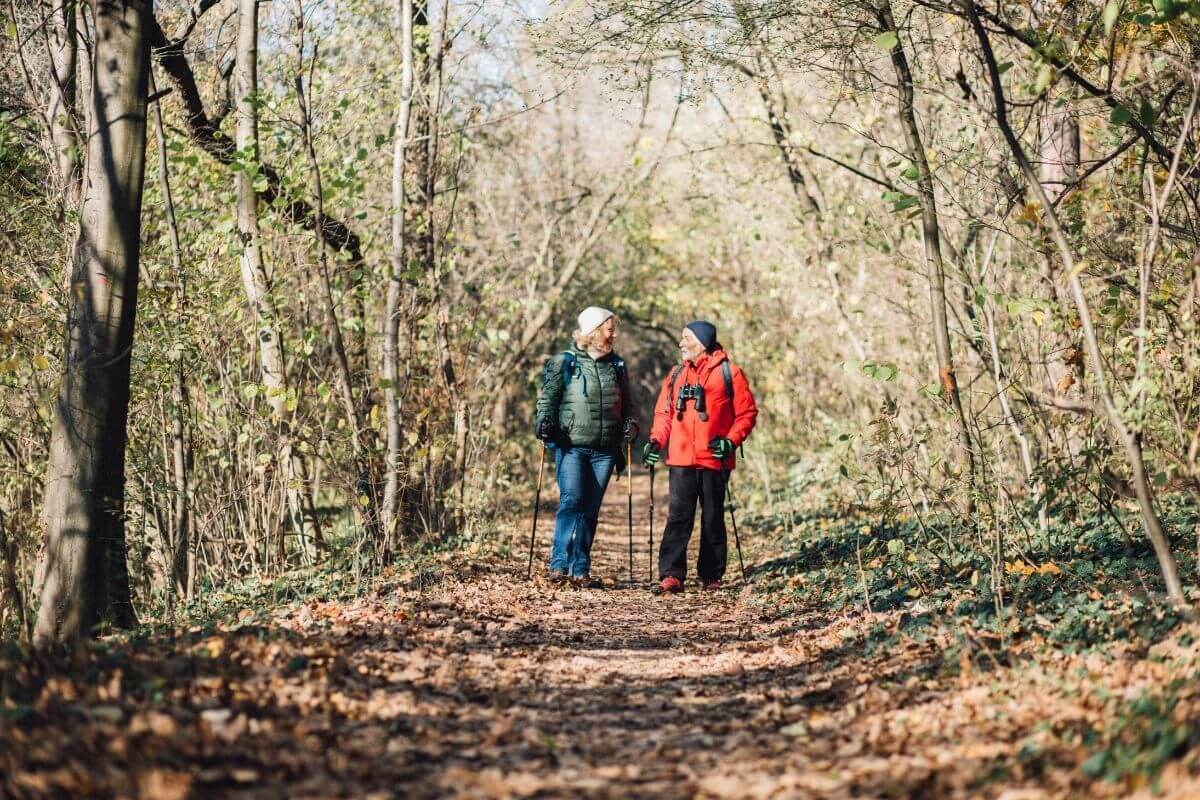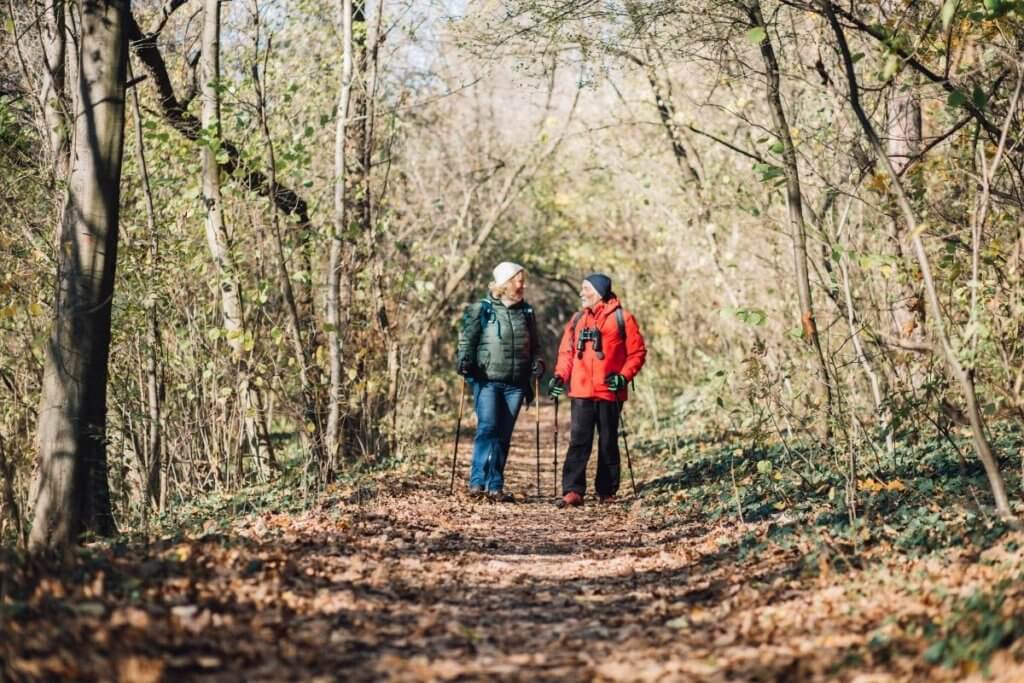 If you prefer something a bit more leisurely, then the Malvern Hills in Worcestershire are a great option, as is the winding path along Hadrian's Wall in Northumberland and Cornwall's South West Coast Path, boasting spectacular coastal views along its entire length.
Wherever you decide to hike, you're sure to enjoy classic English scenery of rolling hills, stunning coastline and well-trodden muddy paths, accompanied only by the melody of song birds and the mooing of cows.
---
2. Enjoy a spot of wine tasting
Quite the reverse from hiking, you may wish to enjoy a few glasses of wine instead. Wine tasting is slightly more sophisticated than just getting sloshed, but it is nevertheless a great way to enjoy a tipple or two with your other half or your friends.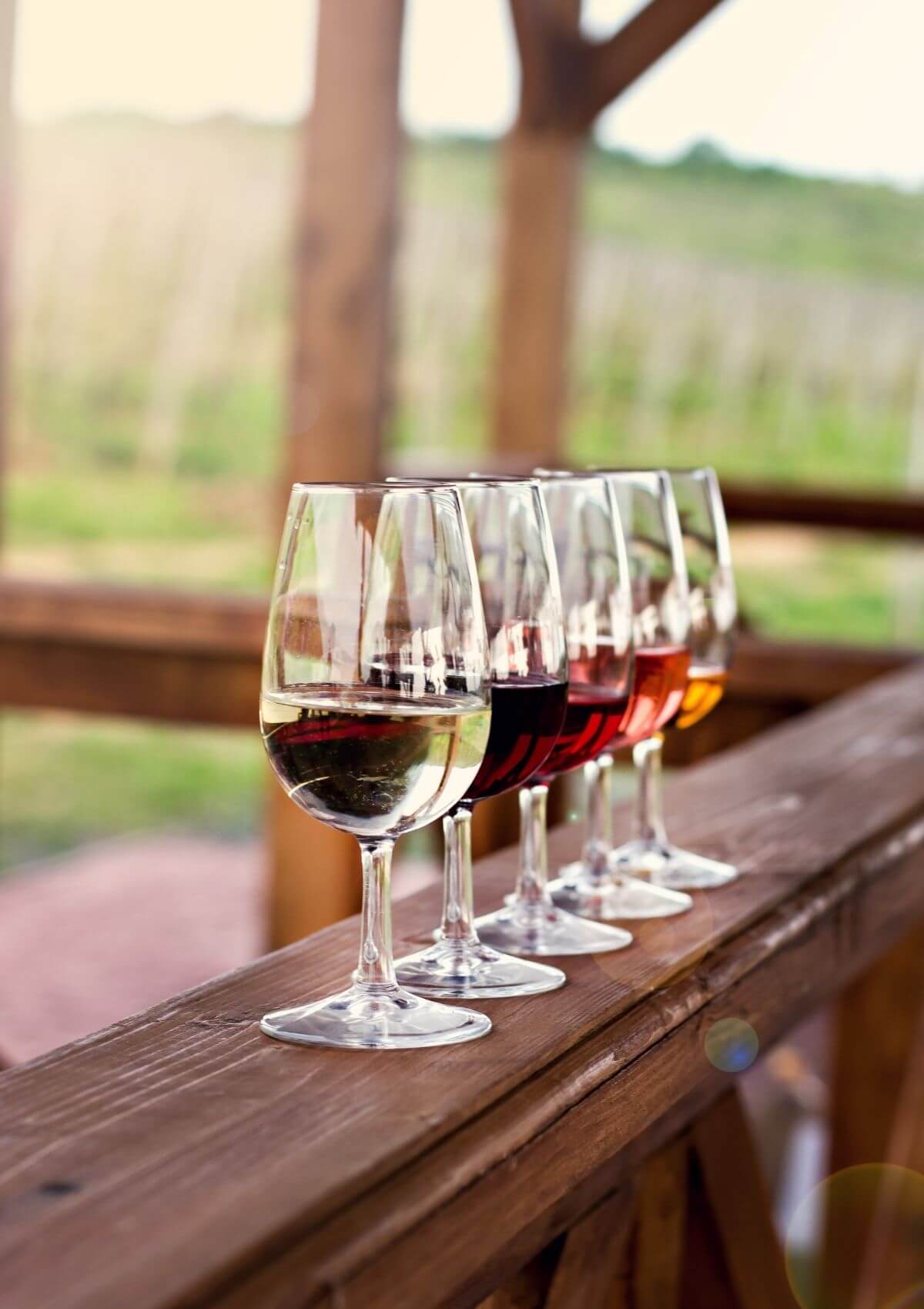 There are hundreds of vineyards and wineries dotted all over the country. Many of these offer guided tours and wine tasting, representing one of the best days out for adults in England.
Some of the best vineyards in the country include Hush Heath Estate in Kent, and Rathfinny Estate in East Sussex.
The Chapel Down Winery is one of the finest wine producers in England. Spanning on an area of 22 acres, this vineyard is open for visitors all over the year. Visit with your mates for a refreshing wine tasting and tour before dining at the open-air terrace of the restaurant The Swan.
Denbies Wine Estate in Surrey is another popular spot – find out more in our guide to days out in Surrey here.
Take a look at the vineyard experiences on Red Letter Days here.
---
3. Take to the skies in a hot air balloon
It's certainly not everybody's cup of tea, but hot air ballooning is a bucket list activity for many people, and one that is much easier to tick off without any kids in tow.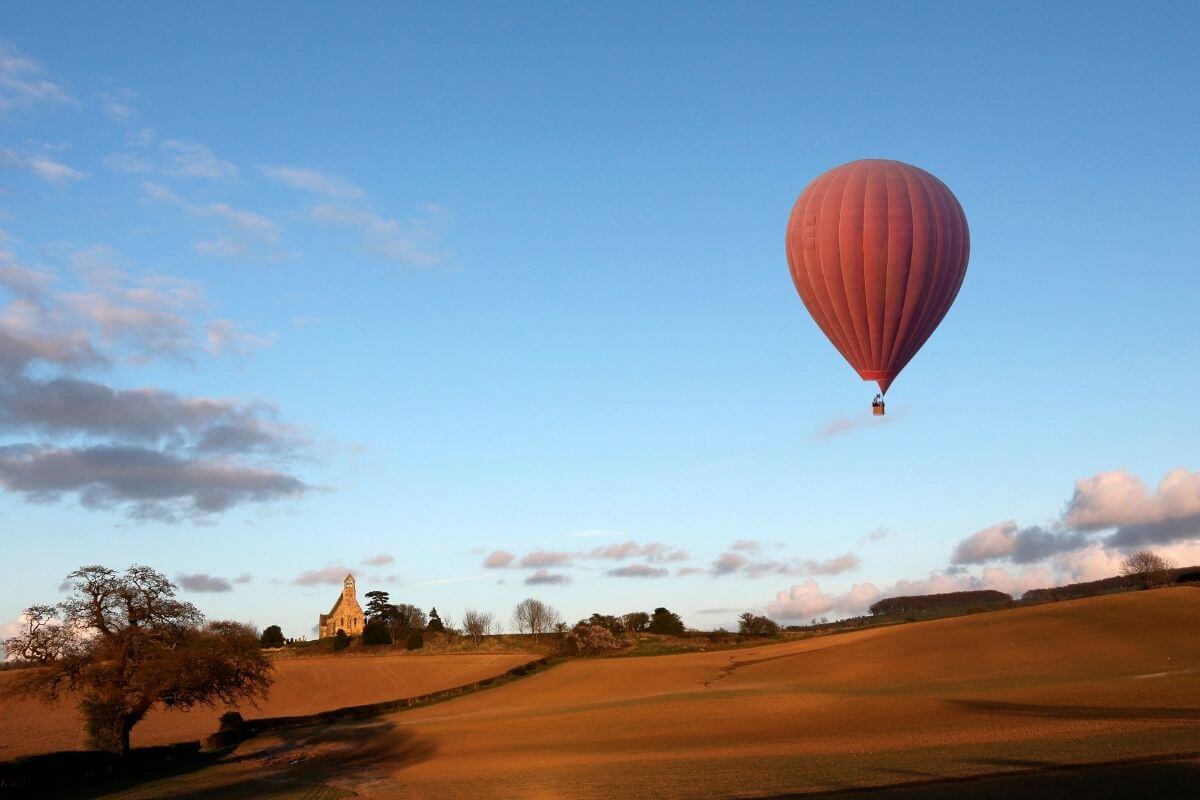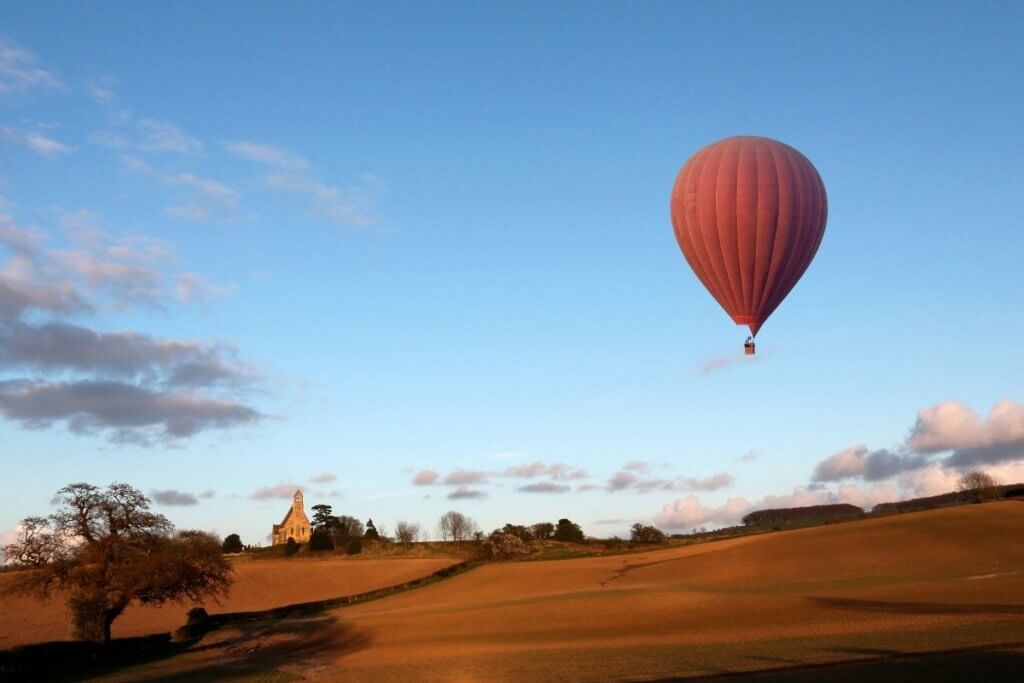 England's green countryside and distinctive landmarks make it as good a place as any to enjoy a ride in a hot air balloon. You could sail high over the Devon coast, the rolling fields of Wiltshire or you could take to the skies over the ancient Roman city of Bath, the choice is yours.
Depending on the operator you book with, you can enjoy snacks and a glass of champagne on board too.
Romantic!
---
4. See the marine life at an aquarium
An adults day out at the aquarium is a great idea, especially for a rainy day. There are great aquariums all over England and you can see carefully looked after reef, sharks, turtles, octopus and fish species you've never even heard of.
Look out for evening openings when there are less kids around. And make sure to book your tickets in advance with the links below.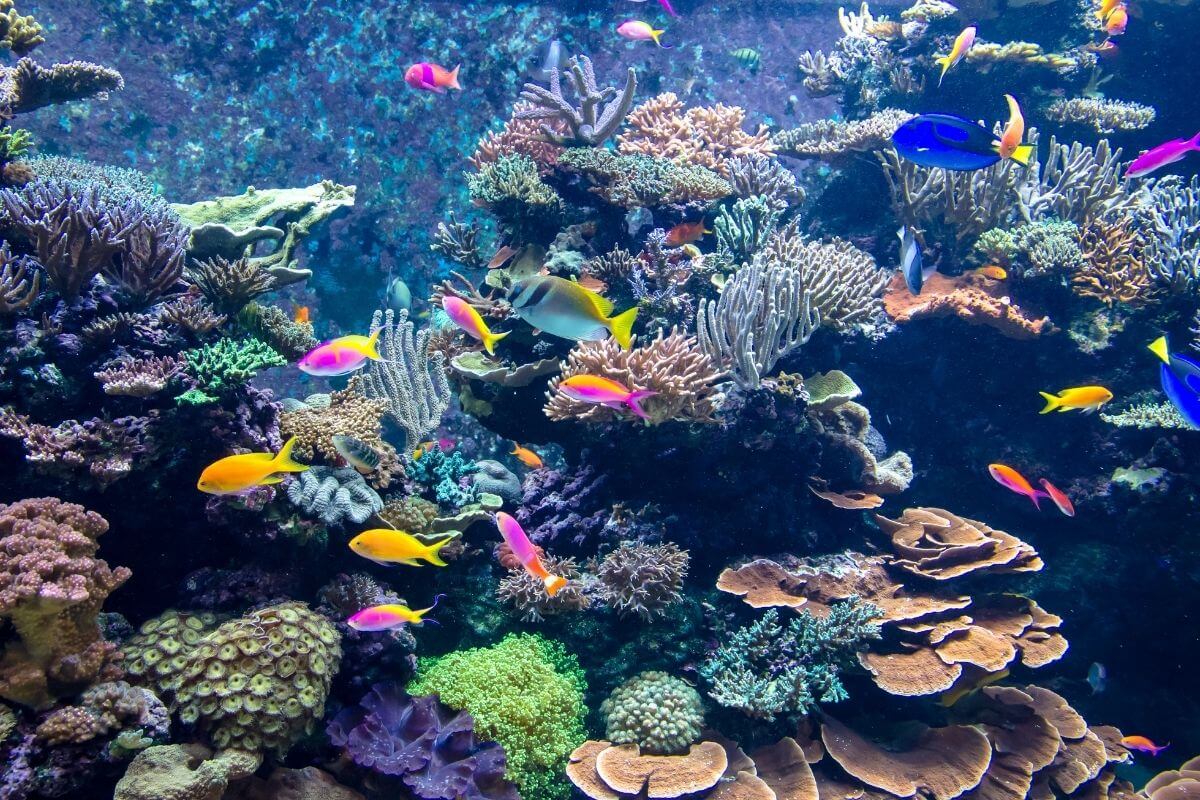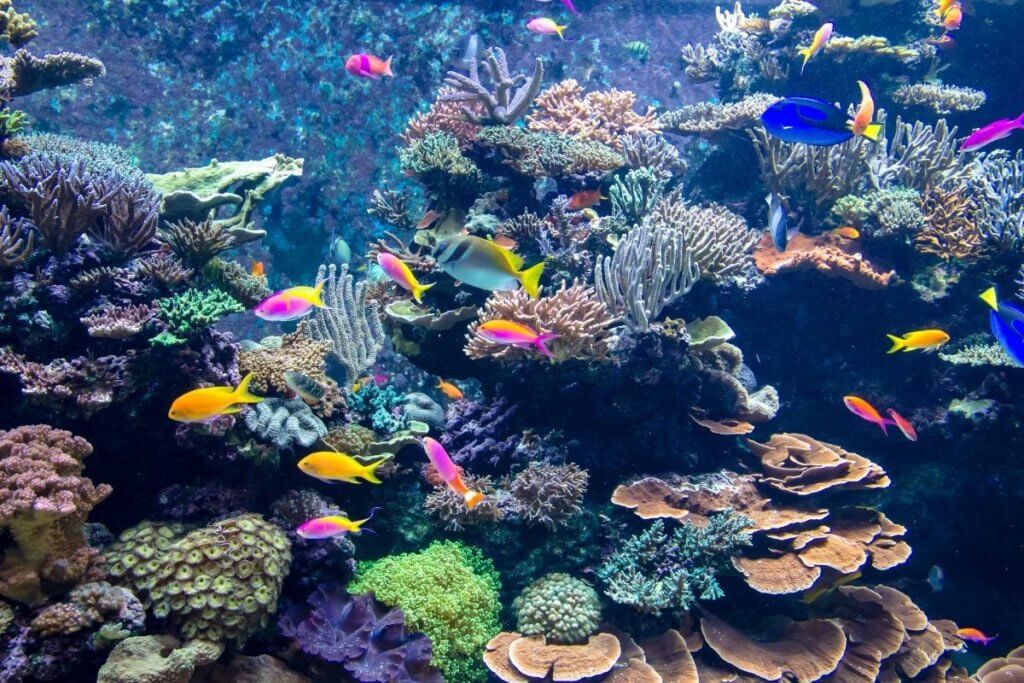 ---
5. Survive the Bear Grylls Adventure
At The Bear Grylls Adventure in Birmingham, there are all sorts of adventures for grown ups to discover. From taking on the Royal Marines-inspired Assault Course to heading high up in the sky and making your way across Europe's tallest high ropes course, you could even try out diving or snorkelling too. There's also axe throwing if you want to let off some steam!
Make sure to prebook to guarantee your adventure.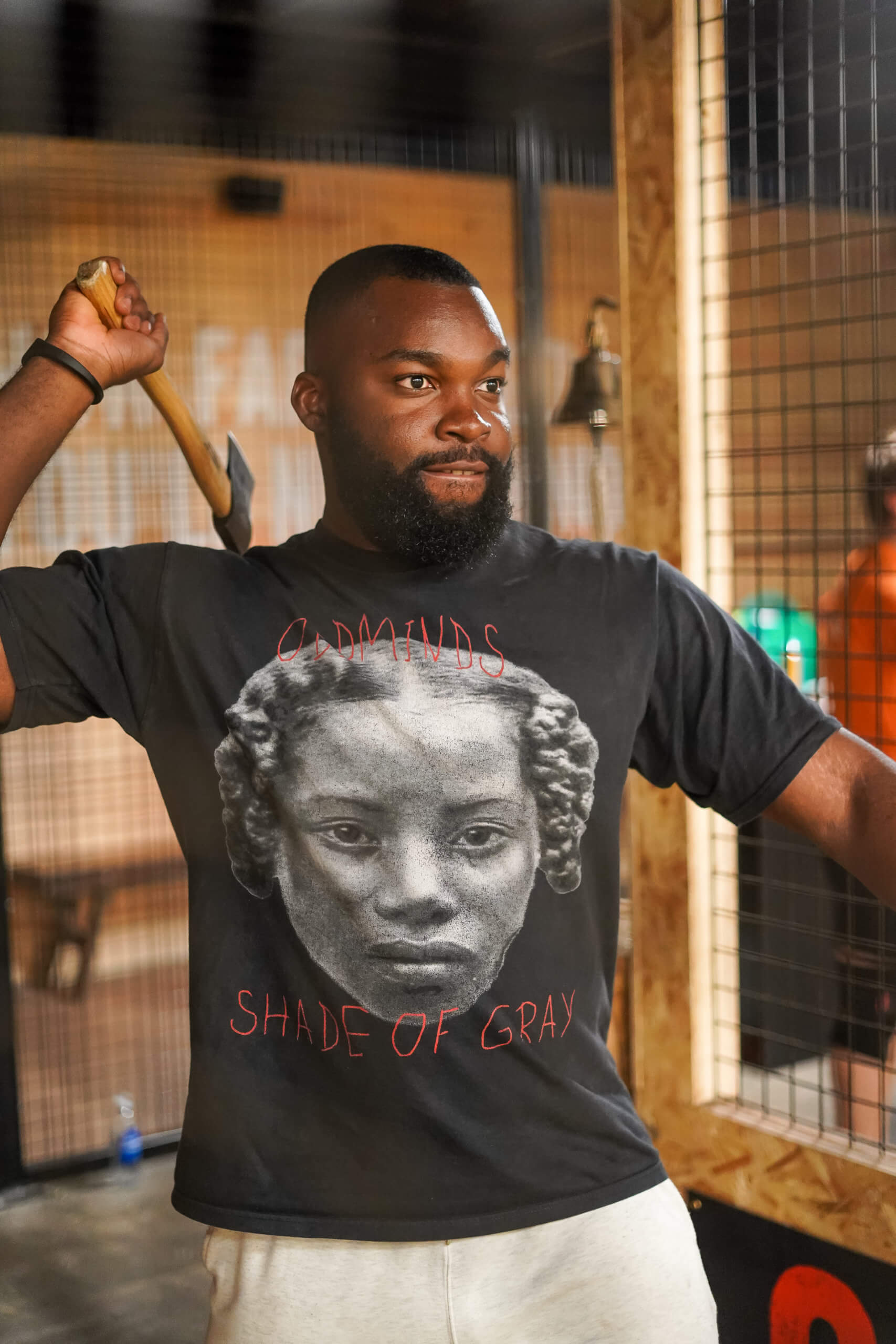 "Memories are waiting to be made throughout the attraction, from the indoor climbing walls to the archery range, iFLY wind tunnel to the escape rooms. No matter which experience you choose, your Adventure Guides will inspire you, encourage you and support you every step of the way. Adventure is for everyone, and each activity offers opportunities to try something new."

– BEAR GRYLLS ADVENTURE
6. Delve into England's history
This is quite a broad one, but we've all been there. Dragging the kids round a museum of Roman history or the ancient ruins of Stonehenge inevitably ends up with tantrums and a pit stop at Pizza Hut instead. England is home to a wealth of fascinating historical locations, from Shakespeare's Stratford Upon Avon, to Hadrian's Wall, the Tower of London and Fountain's Abbey in Yorkshire.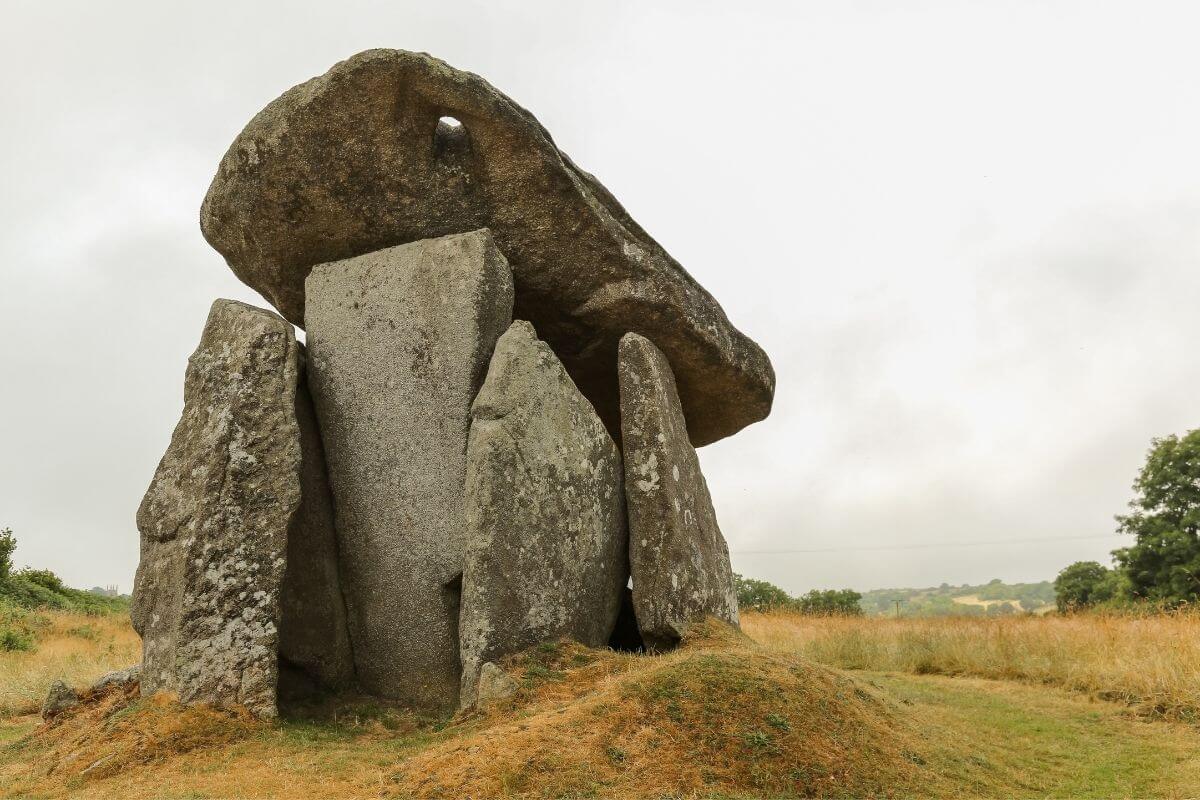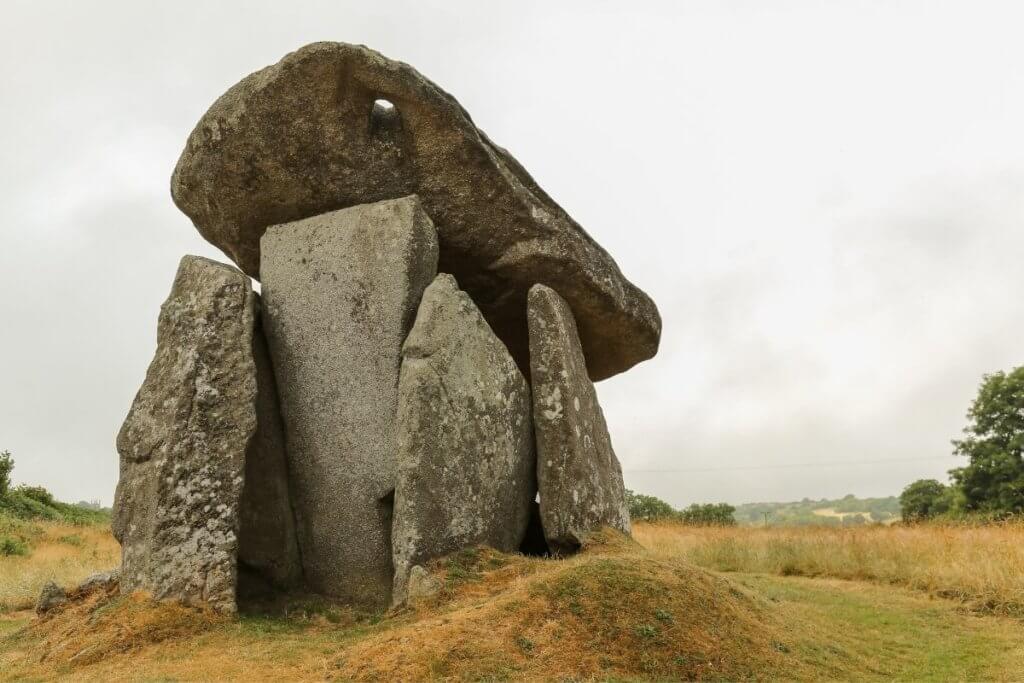 We have a lot of iconic landmarks in England, check out this list to see the top 10.
Some of these locations are suitable for children, but if you've always avoided heading somewhere because you're worried the kids will be bored, then why not take the opportunity now?
Some of the best places to check out our country's history are England's beautiful villages. We've rounded up the best ones for you here. If you like England's history, it could definitely be worth getting English Heritage membership or National Heritage membership to save money on days out.
If you live in England, you've got plenty of time to really get stuck in and make the most from a membership.
FOLLOW @DOINENGLAND ON INSTAGRAM FOR THE BEST DAYS OUT!

---
7. Grab your binoculars for some bird watching
Another one for nature lovers.
England is home to a plethora of bird species, from majestic Red kites to rare Turtle doves and beautiful Mute swans. Many of these birds can be seen on nature reserves across the country, where special hides allow keen birdwatchers to get a glimpse of their favourite species without disturbing the birds.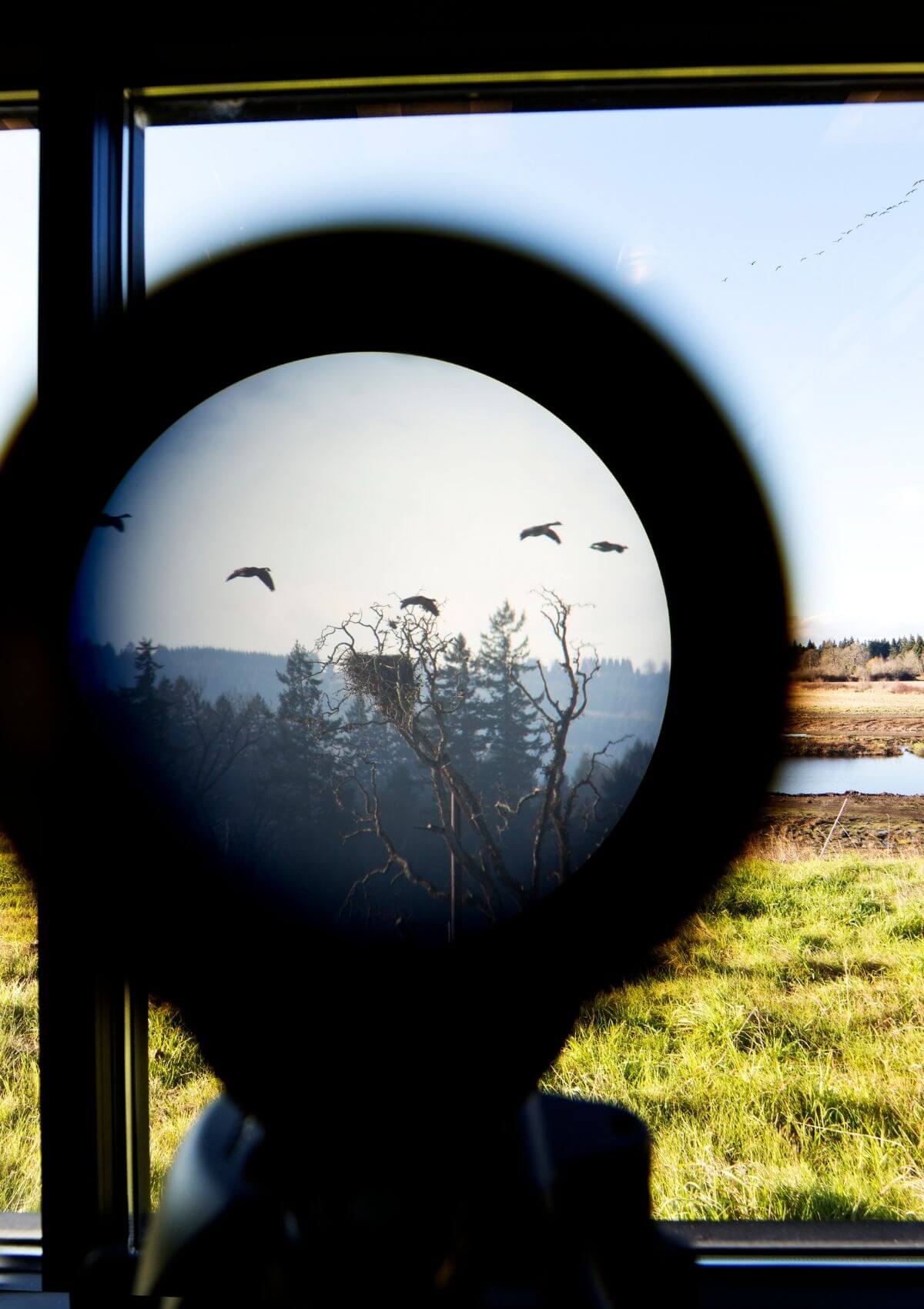 One of the best places to enjoy a bird watching adult day out in England is at the Exe Estuary in Devon. From November to February each year, thousands of birds descend to the area to overwinter. Species including Avocets and Brent geese can be seen on special river cruises, organised by the Royal Society for the Protection of Birds (RSPB).
Other great bird watching locations in England include the Farne Islands in Northumberland (Puffins, Terns, Kittiwakes) and the RSPB's flagship Minsmere reserve in Suffolk, home to Avocets, Nightingales and Sand martins. If you want to see a certain species than make sure you plan ahead, as not all birds can be seen at all sites throughout the year. 
---
8. Catch a wave
As an island, it is no surprise that England's mile after mile of coastline include some of Europe's best surfing destinations. It doesn't matter if you're a complete beginner or a seasoned pro, most big surf beaches have surf schools and the thrill of catching your first wave is an incredible feeling, making surfing one of the most fun things to do in England.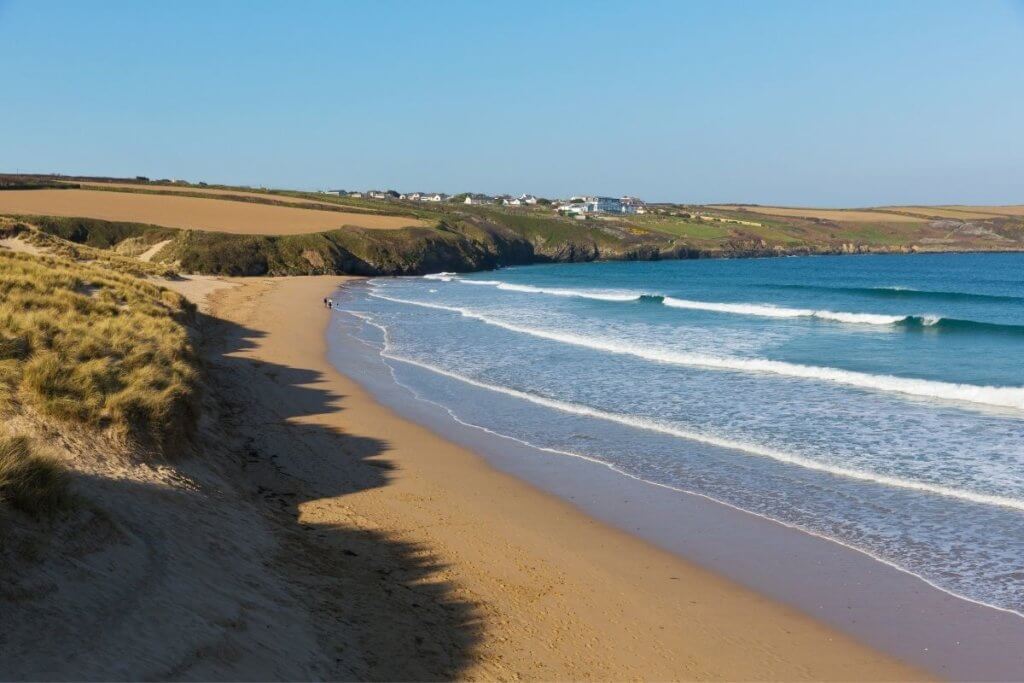 If you fancy a surf break with your partner then the best places for surfing in England are the southern counties of Devon and Cornwall. Busy with visitors in the summer months, Sennon Cove (Cornwall), Polzeath (Cornwall) and Woolacombe (Devon) are some of the best places to start. For experienced surfers, Croyde Bay in Devon is home to larger and more powerful waves.
---
9. Go crazy for Harry Potter
The first Harry Potter film came out in 2001, the books a good few years before that. This means that if you're a twenty-something plus, it's very likely that you grew up alongside Harry, Ron and Hermione.
The Warner Bros Studio Tour in Watford, gives visitors the chance to admire props, costumes and entire sets from the film franchise. See Privet Drive, the Forbidden Forest and the Great Hall at Hogwarts, as well as the costumes of Dumbledore, Snape, Bellatrix Lestrange and more. It's one of the best days out in Hertfordshire.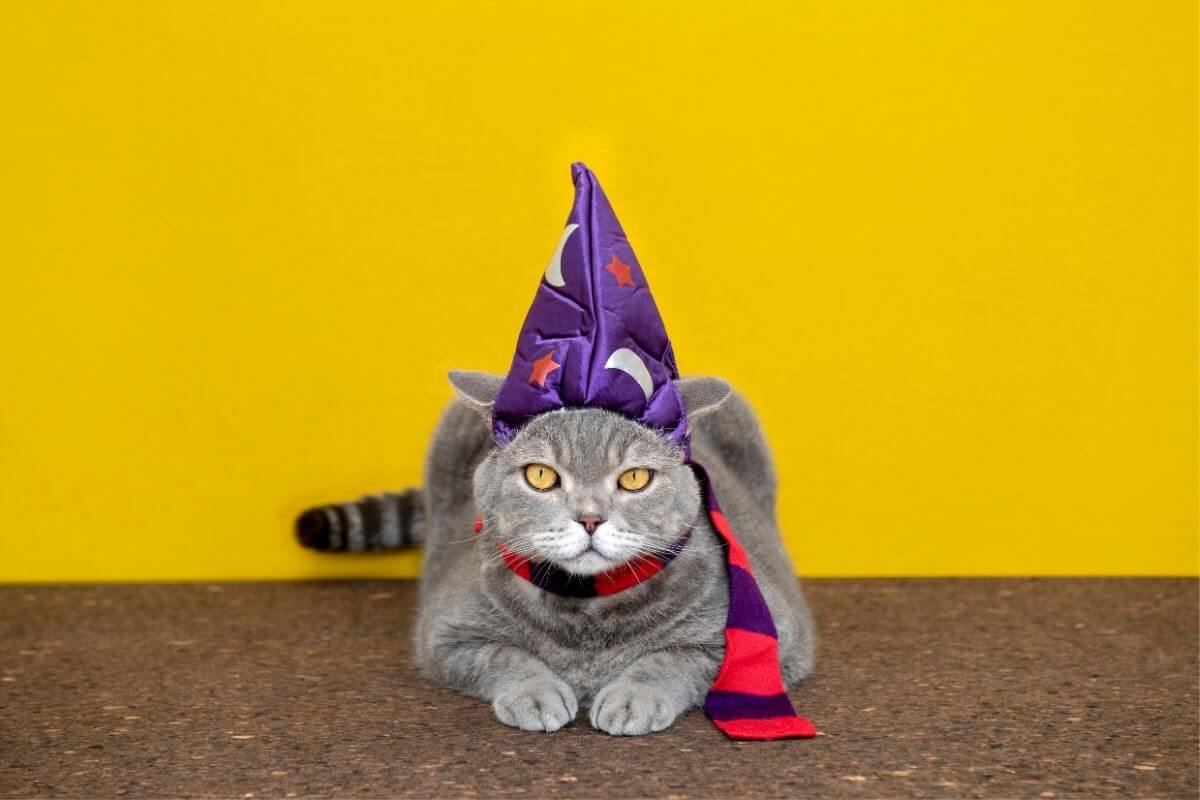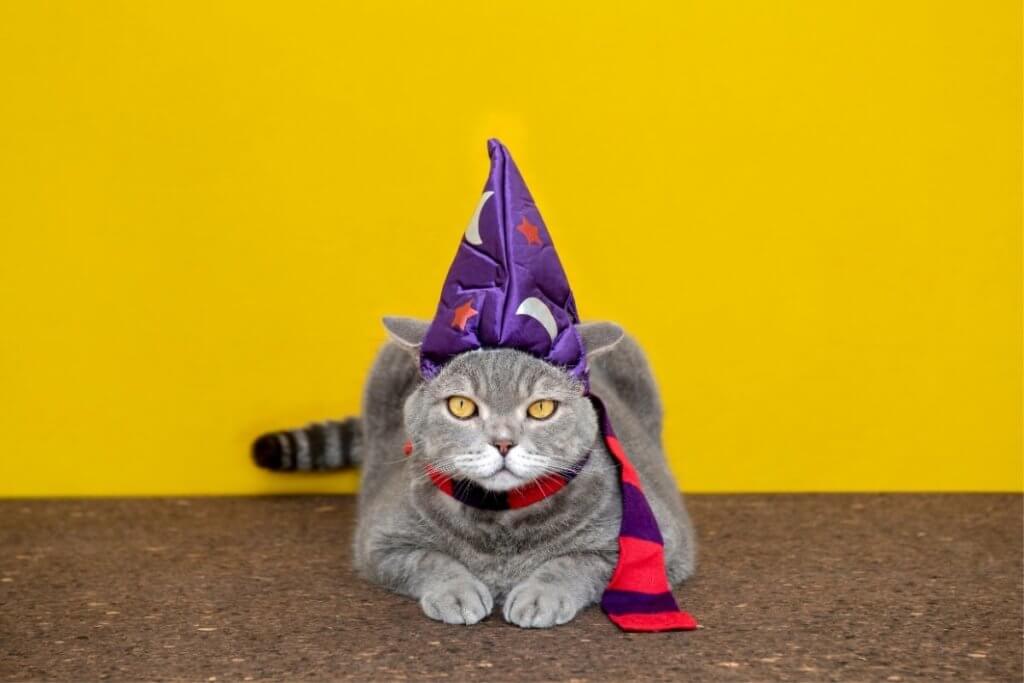 If you have young children, then they likely won't be familiar with the series, so you're best to leave them at home to avoid spoiling the fun. However, if your kids are a bit older and have seen the films, I apologise in advance, because they'll almost certainly want to tag along. Either way, the Harry Potter Studios represent one of the best days out in England for adults, or for the entire family.
And if you're looking for more Harry Potter days out, click here!
---
10. Brave a skydiving experience
If you thought hot air ballooning was a ridiculous and terrifying idea then you'll probably want to skip this section and keep scrolling, I'll forgive you. Skydiving is the most adrenaline-fuelled activity you can possibly indulge in in England.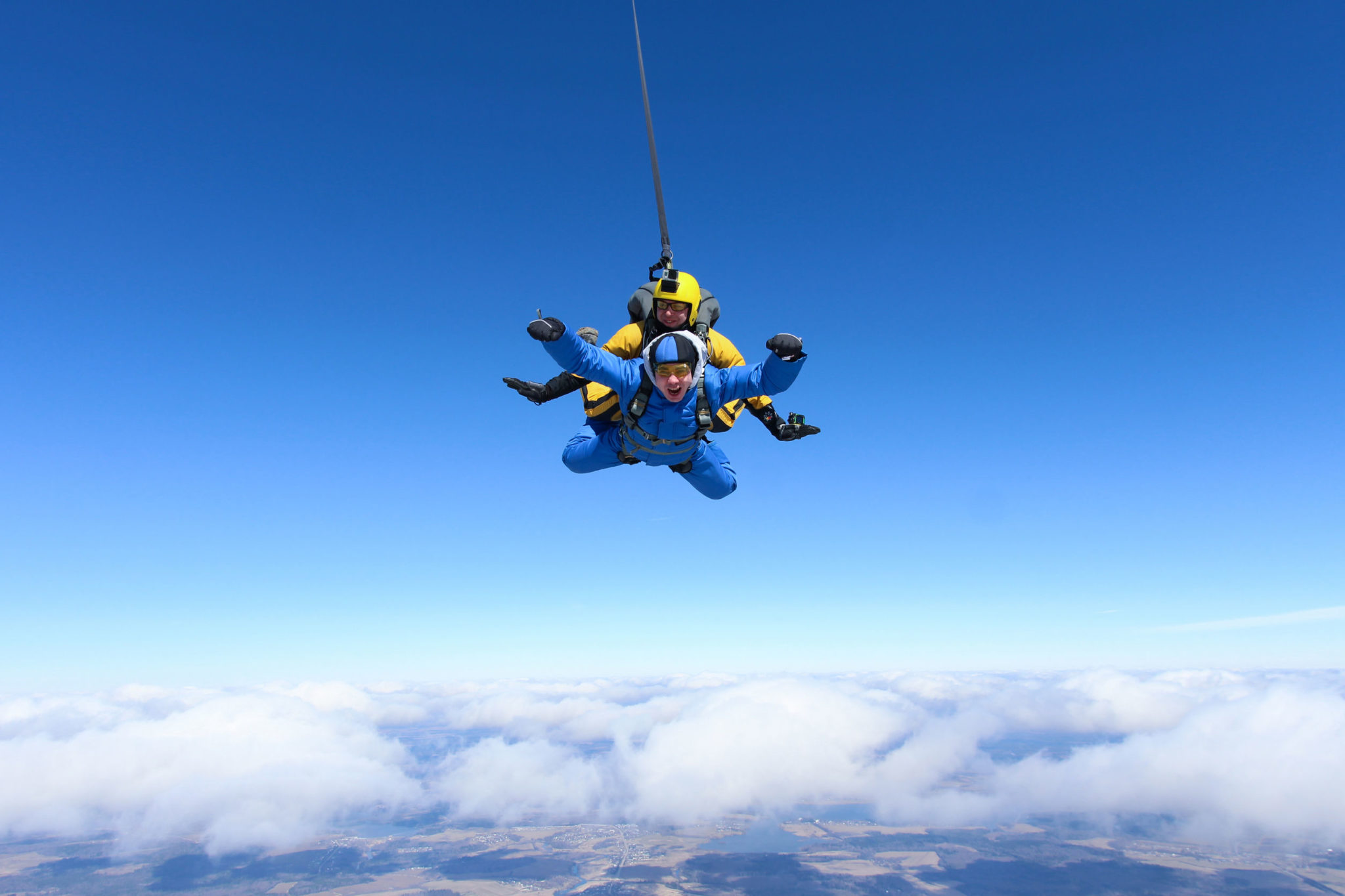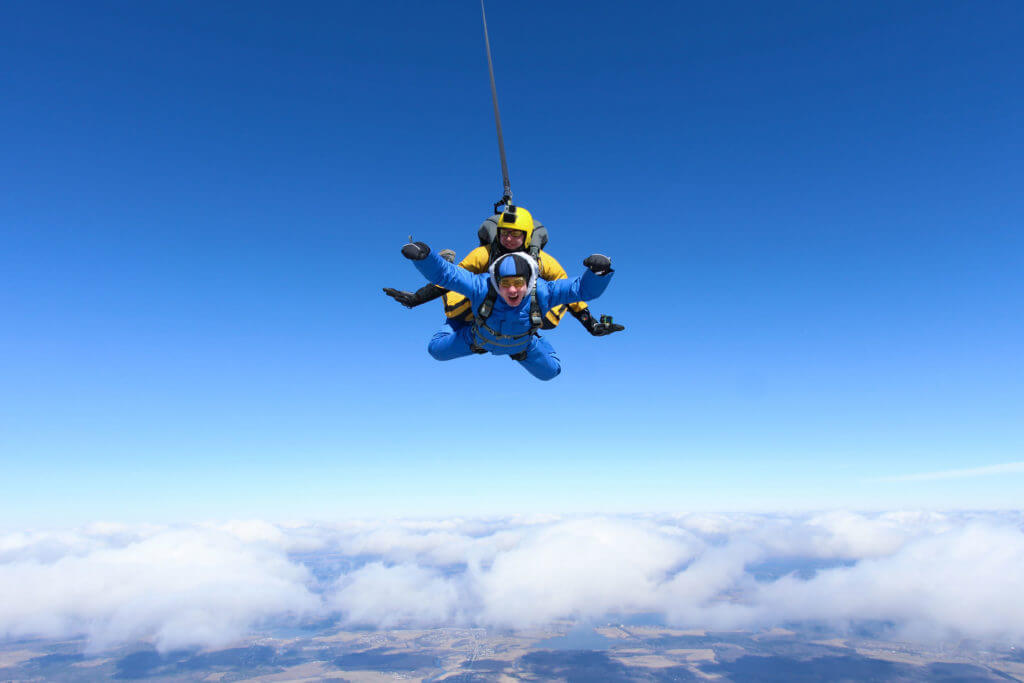 Skydiving literally involves jumping out of an aeroplane and parachuting down to the ground. There are stringent safety measures in place, and you'll be accompanied by an expert, so it is perfectly safe, and you'll feel simply incredible when you land.
The best skydiving spots in England include the Lake District National Park in Cumbria and a Second World War airfield near Hull, though there are hundreds of operators across the country. You could even do a sponsored skydive for charity!
---
11. Spend a night stargazing
Stargazing requires secluded environments, away from the lights of big cities. Some of the best places in the world to stargaze include the Sahara Desert in Morocco, or Wadi Rum Desert in Jordan. There are no deserts in England, but it may come as a surprise that we do have some relatively human-free environments where the light pollution isn't a problem.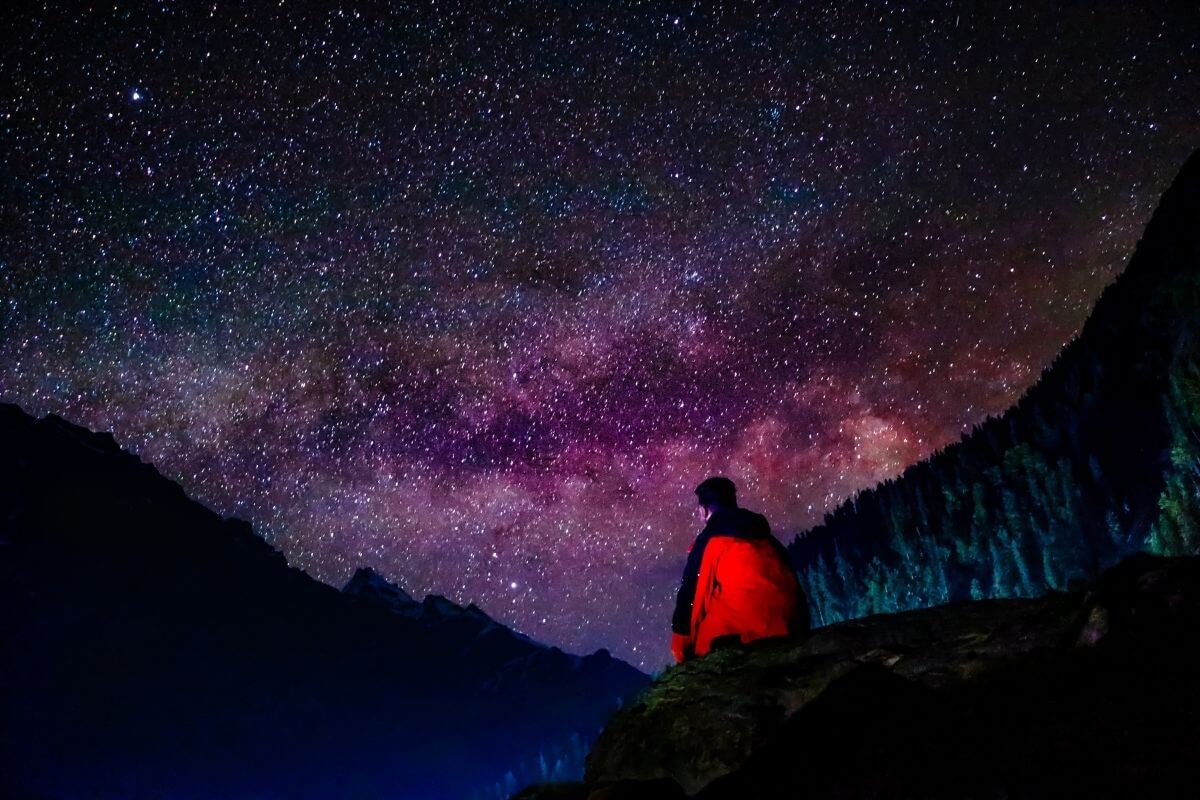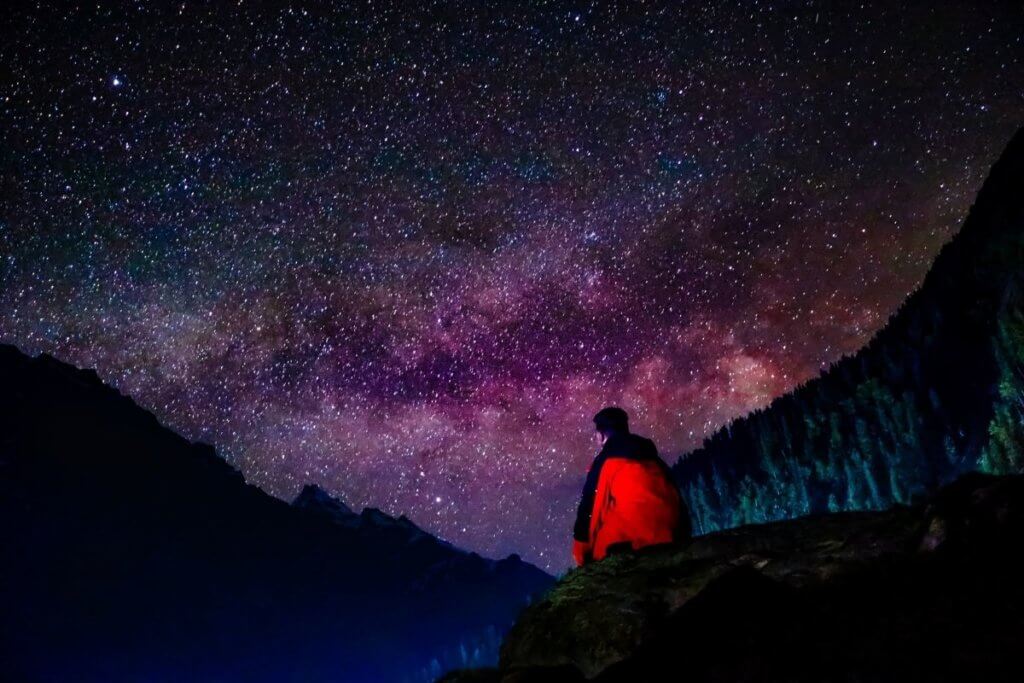 In these places, one of the most fun ways to spend a day is to book a campsite or a stargazing event near you and head out into the darkness to see what you can find.
The South Downs National Park in southern England is recognised as one of only 13 International Dark Sky Reserves in the entire world, offering incredible views of the night sky. The North York Moors and Exmoor are other large open spaces where city lights don't impede on the view into space.
Make the most of the night time views by booking into one of these cool airbnbs in the South Downs so you can admire the stars in style.
---
READ MORE: The Best England Attractions According to Our Readers
---
12. Visit England's best museums
Similarly to the fine historical sites, museums make for fabulous days out in England but are so often spoiled by uninterested children. So if you find yourself with a day or two to spare without the kids, why not head to some of the country's finest museums to uncover all sorts of incredible artefacts and marvels.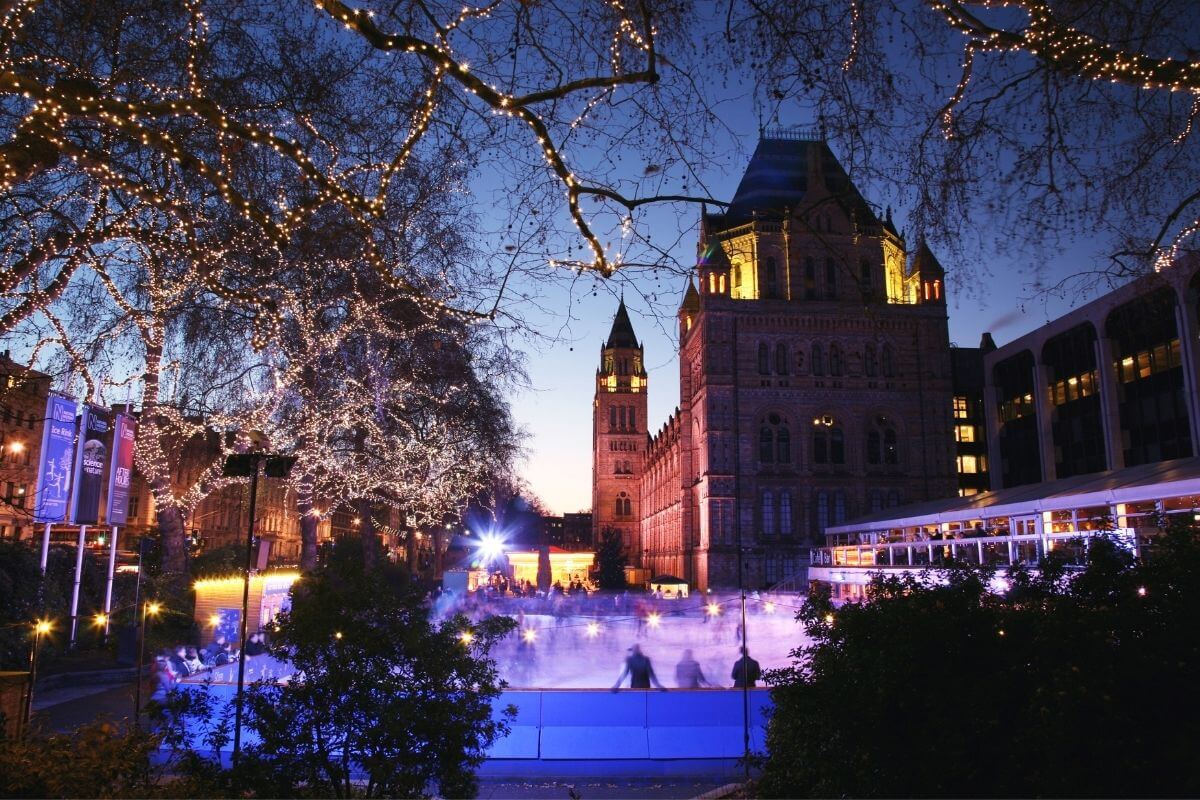 London's Natural History Museum and the British Museum are world renowned, whilst other incredible sites outside of the British capital include the National Railway Museum in York, the Museum of Liverpool and the British Motor Museum in Gaydon, Warwickshire.
---
13. Take a trip to a gin distillery
You didn't think I was going to get through 12 adult based English activities without mentioning gin, did you?
One of the most popular alcoholic drinks with revellers across the country, one of the most fun things to do in England involves visiting one of the country's many gin distilleries.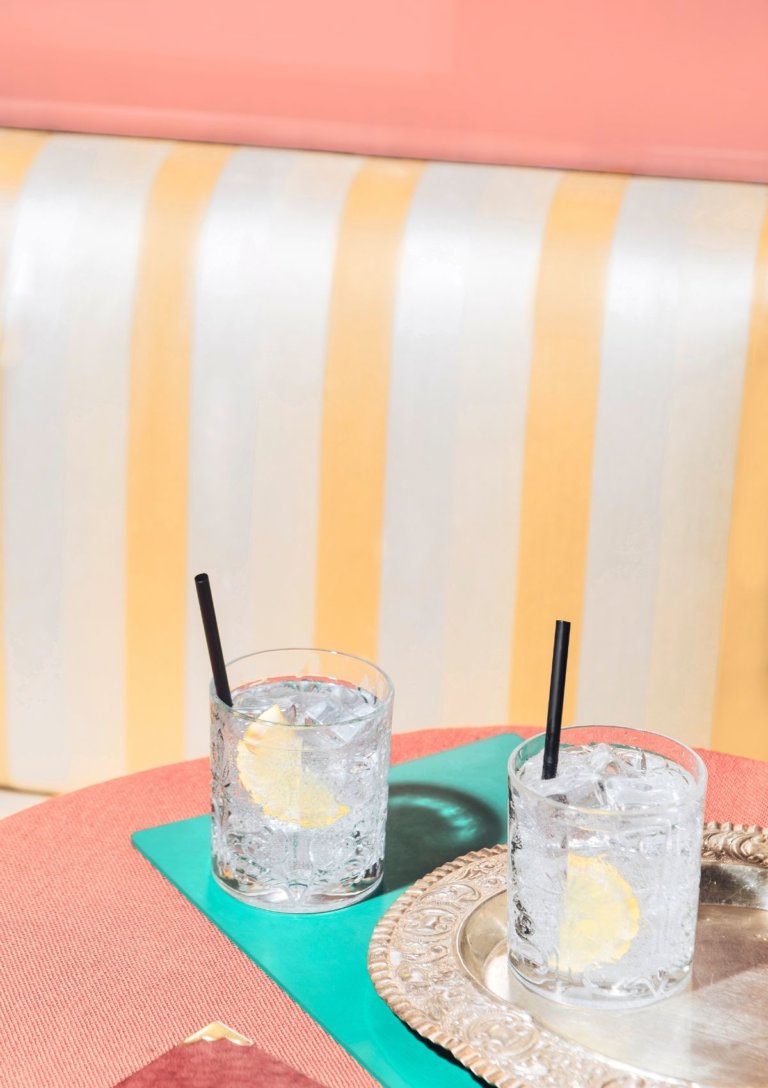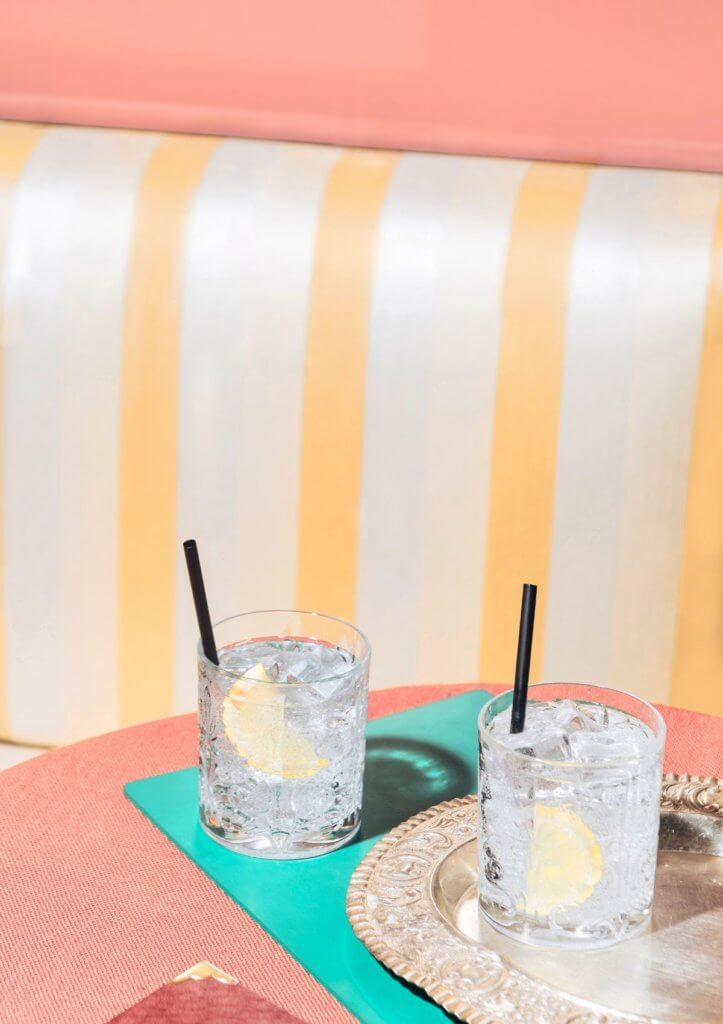 Well known brands such as Bombay Sapphire (Laverstoke, Hampshire), Sipsmith (Chiswick, London) and Plymouth Gin (Plymouth, Devon) have opened their doors, giving guests an insight into how gin is produced with guided tours of their distilleries. Some smaller distilleries however, go even further.
In Stratford Upon Avon, Warwickshire, the Shakespeare Distillery offers a gin school package. Visitors can sample different gins before distilling their own, with the help of expert distillers. You even get a 70cl bottle of your very own creation to take home with you. If you can name a better day out for adults in England then I'll be amazed.
---
14. Go to one of England's many beaches
As an island, England has an impressive coastline. There's some crazy stat about the fact you're never too many miles from the beach here, and there are some great beaches around England to make for a perfect day out for adults.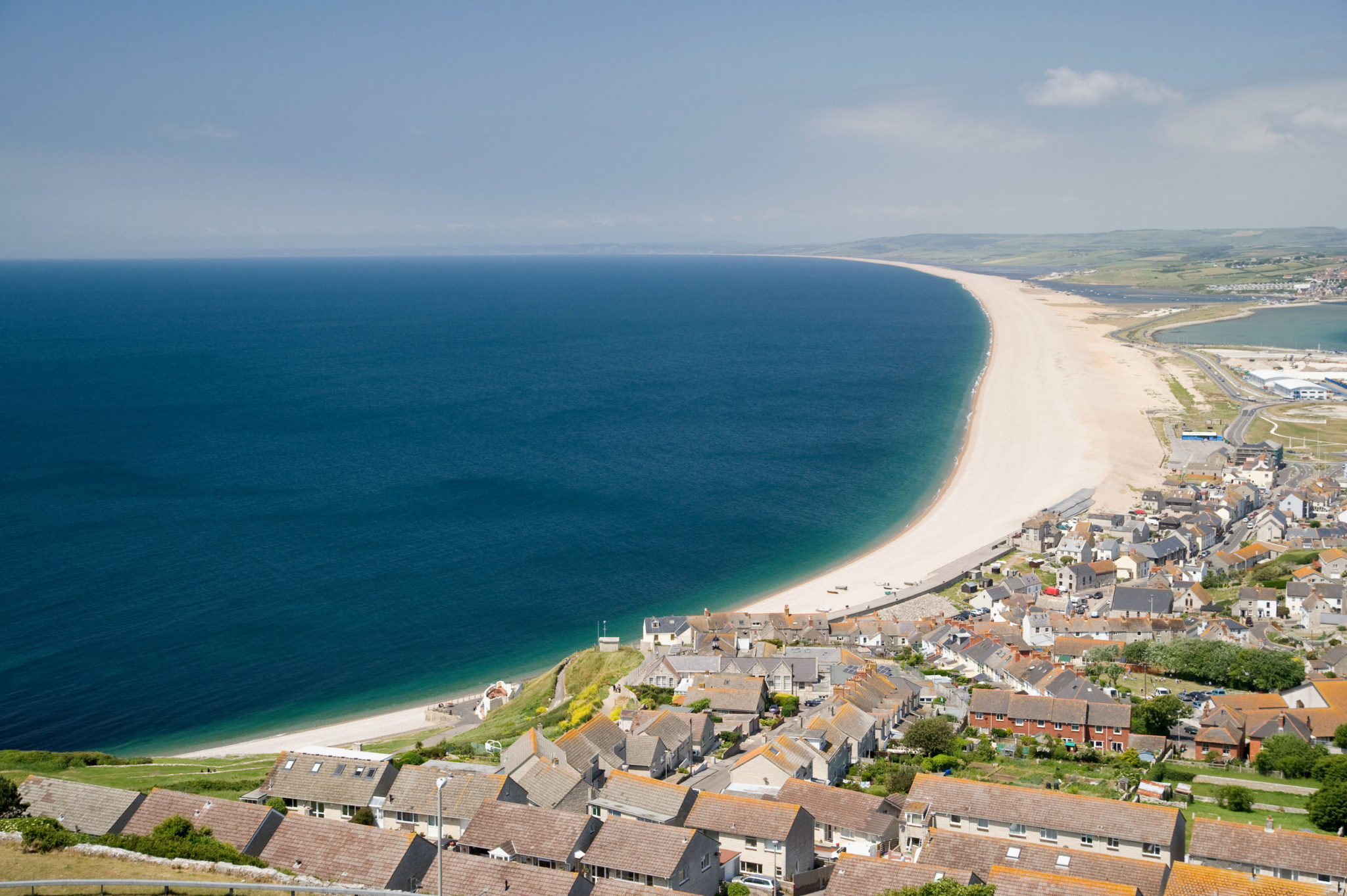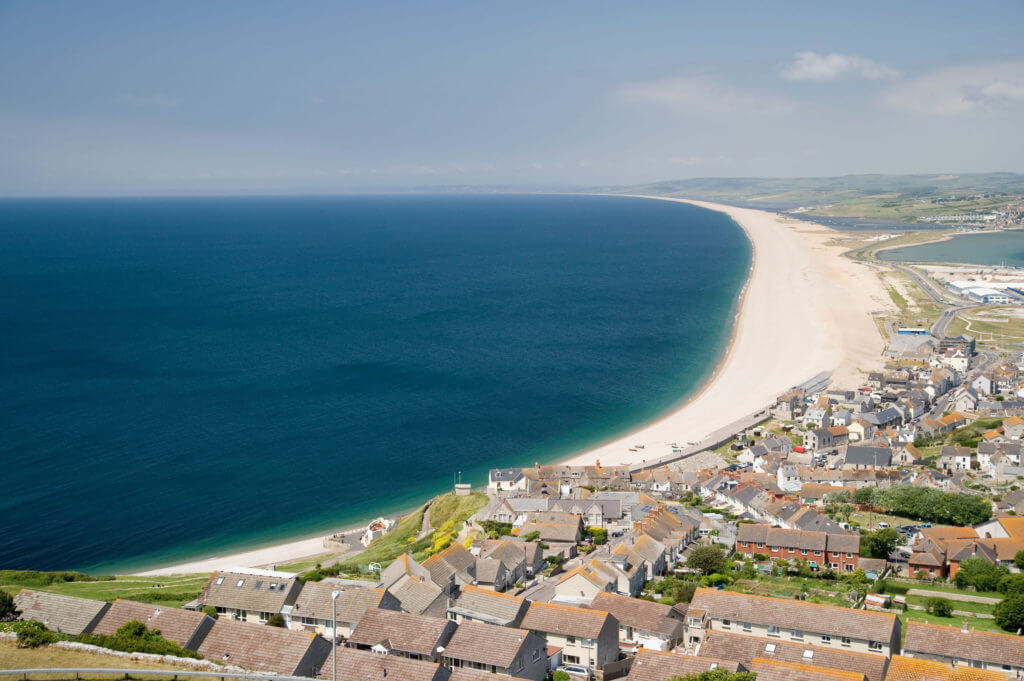 Blackpool Beach is the embodiment of a perfect English beach day for adults. The iconic English seaside resort features waterparks, an arcade, and adventure sports altogether – great to explore without any kids in tow. This coastal area of Lancashire also hosts an Eiffel Tower-like structure, called the Tower Eye.
---
Looking for ROMANTIC DAYS OUT IN ENGLAND? Click here!
---
15. Go on a boat ride for the day
From the Norfolk Broads right across to the fishing boats of Padstow, there's plenty of options for taking a boat out for the day in England. You can join a boat trip to relax, or even hire your own for the freedom.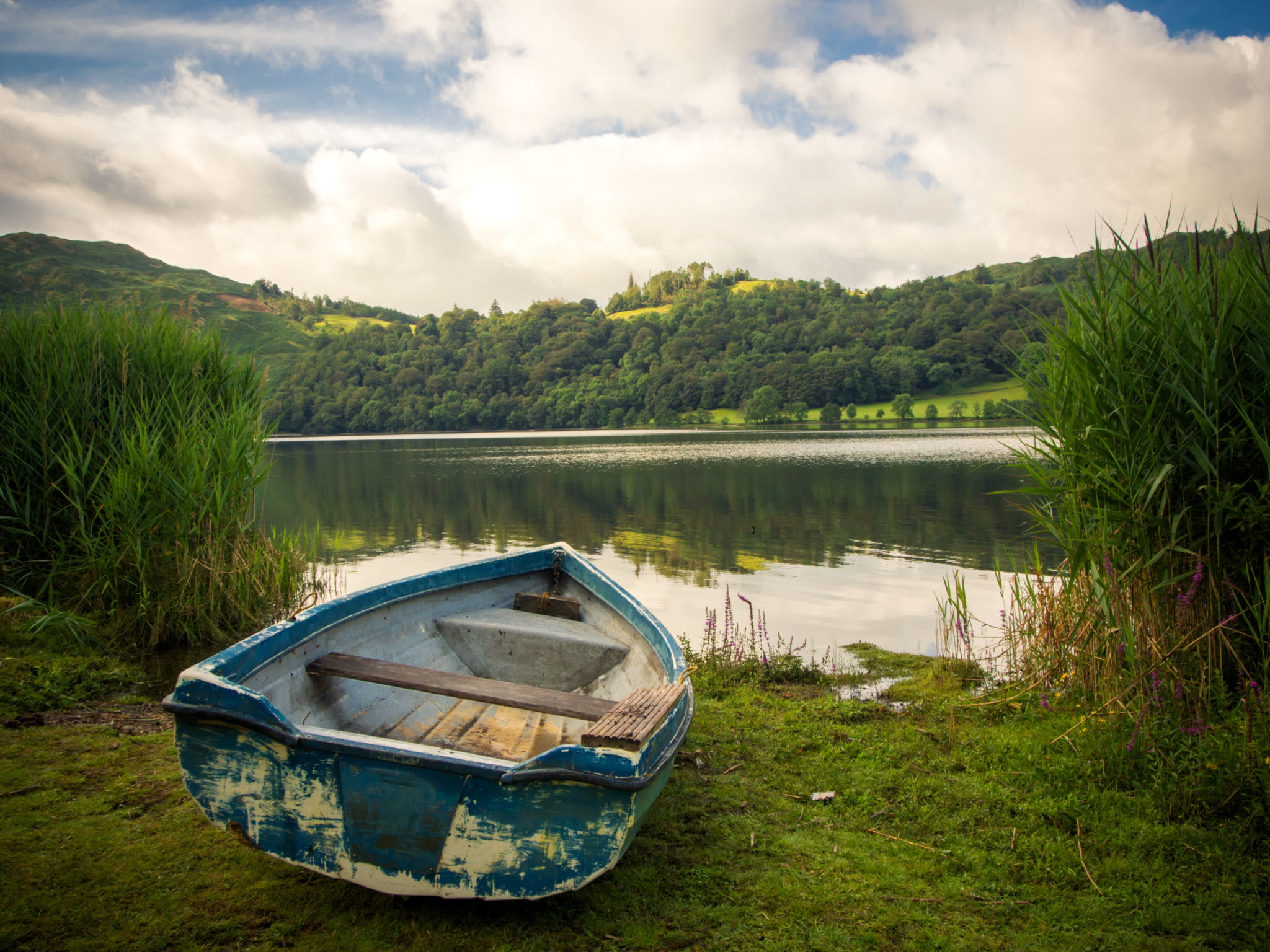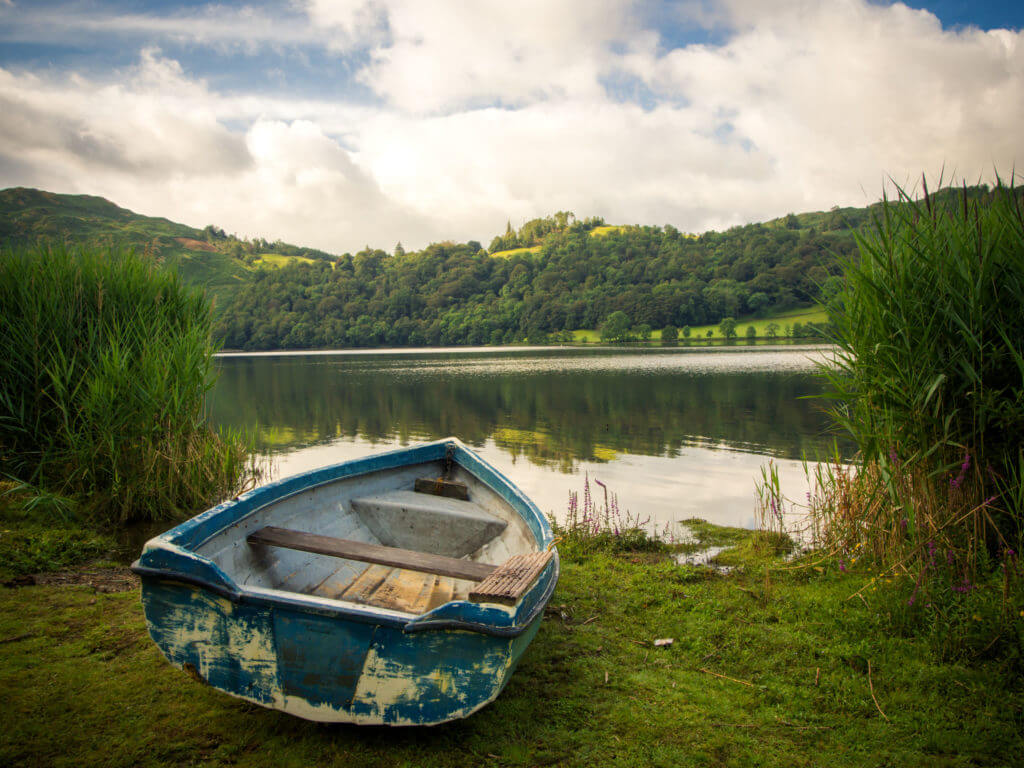 In Cambridge you can float around through the heart of the city in a punt, which is like a cross between a boat and a canoe. This punt ride allows the visitors to explore the city's rural side, lush green fields, strolling animals, and the majestic River Cam. This is a great idea for an adults day out in England – so romantic!
You can book your Cambridge River Cam punt here, today!
---
16. See a matinée play
Theatre is a very important part of English culture. England has produced some of the noblest and finest authors, laureates, and play writers in history. If you're looking for something fun and unique to do on your adults day out in England – how about seeing a matinée play?
You'll find them in theatres across England, but if you want to go somewhere that little bit extra special, how about an outdoor theatre?
Visitors to Cornwall love to visit the open-air Minack Theatre – where the audience enjoys the show from graphite carved seats and a backdrop featuring the great Atlantic. The theatre was built in the 1930s and is still utilised for different kinds of performances and cultural festivals. The theatre is just a few miles away from Land's End, the far western side of Cornwall.
---
17. Visit a spa
For the ultimate in relaxation on your adults day out – how about visiting a spa?
There are so many spas in England, so many, seriously. Obviously some are better than others, but for one of the best, visit Bath for the day.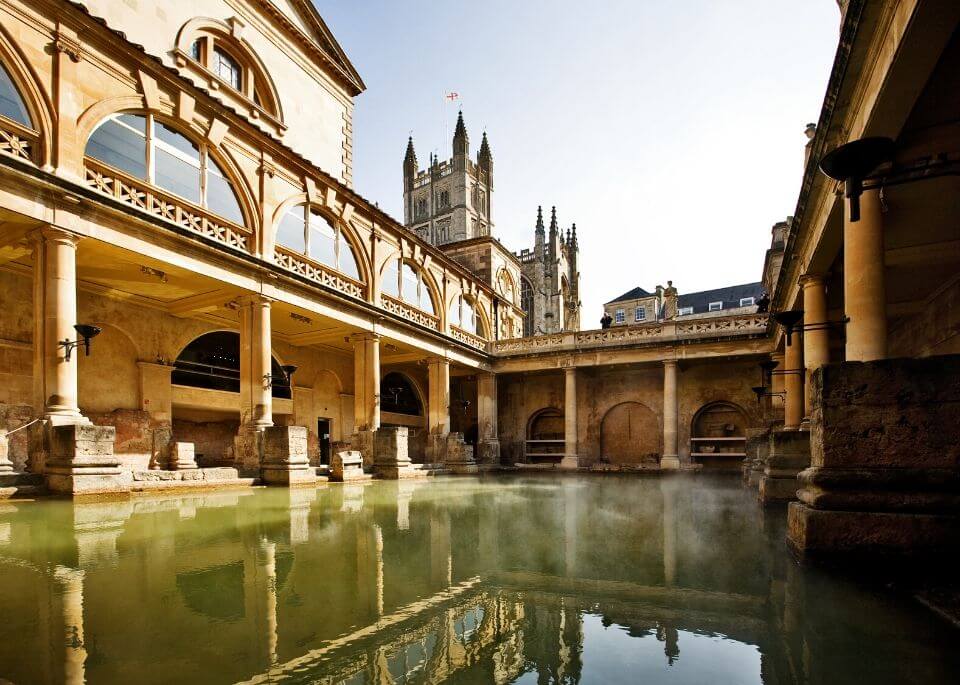 Bath is the largest city of Somerset, named after its ancient hot water baths that were built by the Romans. People love to visit the thermal waters of Bath all year long, especially in winter. During the Roman Empire, the people of Rome constructed these baths by utilising the water of natural hot springs.
Since they are now a tourist attraction, the baths are closed for bathing.
However, you can satisfy your cravings for a warm bath by heading to the Thermae Bath Spa. Here you can bathe in the mineral-rich waters for as long as you like! And get a yummy afternoon tea afterwards too.
We've done a deep dive into the spas in Lincolnshire for you, and the best spas in Yorkshire too.
---
18. Relax at a lido
For a relatively chilly country, we have lots of great outdoor lidos in England.
You can grab a drink, get your picnic, and bathe by the water in the costa del England for your big day out with your partner, and or friends.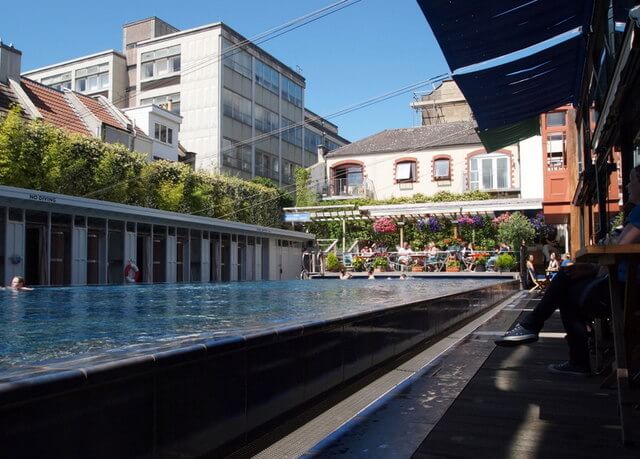 Let's look at Bristol lido for example. Hiding amongst the residential area of Clifton, Bristol Lido is an open-air restored swimming pool with an accompanying restaurant. Bristol Lido is a swimming pool of the Victorian Era that was renovated to a modern standard. It incorporates changing rooms with vibrant colour schemes and lush green surroundings.
Lido loungers love to spend the day at the pool enjoying lazy floating, sauna, steam baths, and hot tubs. Afterward, book a pool facing spot at the restaurant to have a nourishing culinary experience.
READ MORE: The Best Days Out for August Bank Holiday Weekend
---
19. Go to a safari park
We have some great safari parks in England – in fact, if you click there you'll get to see some of the best in the country.
Our absolute most favourite one though, is Longleat Safari Park.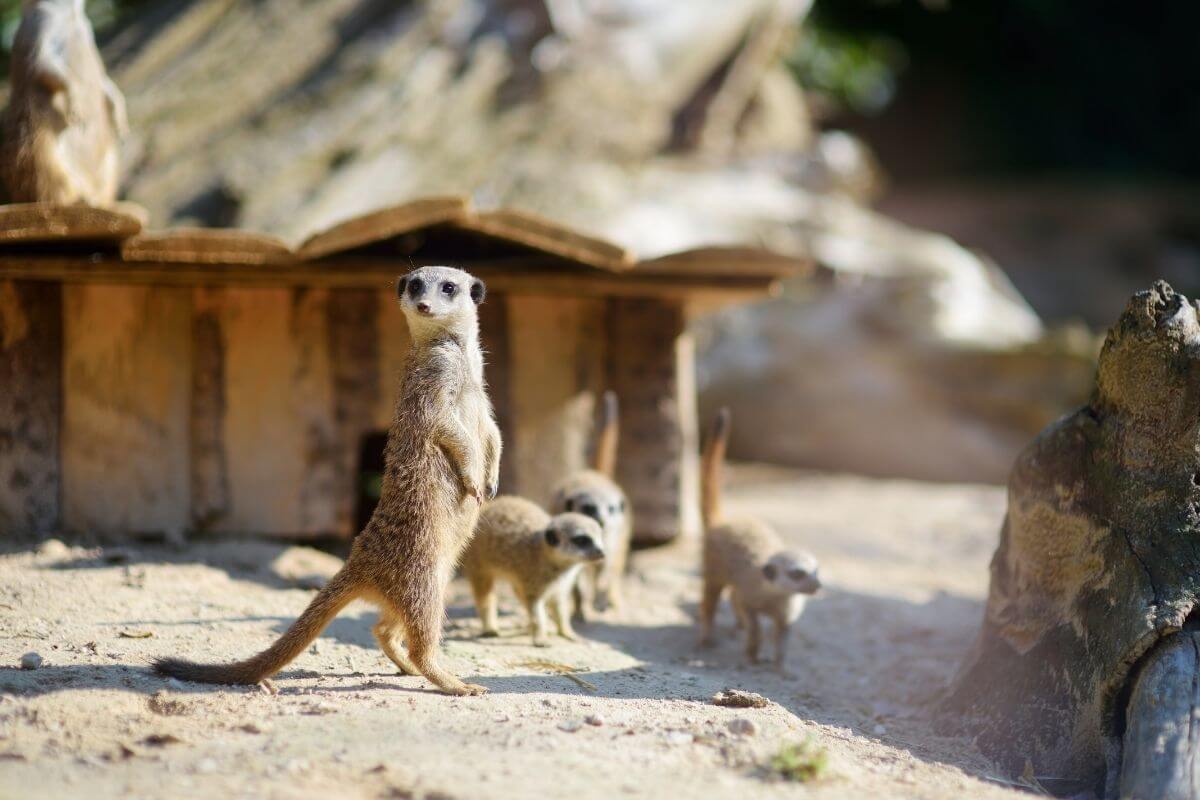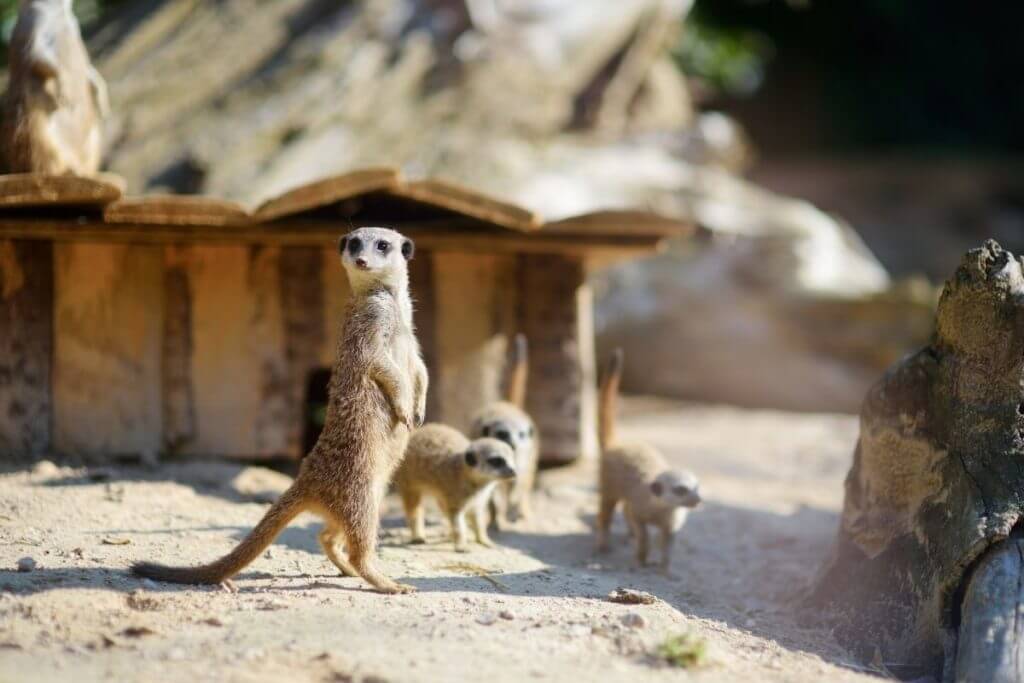 Longleat Safari Park was inaugurated in 1966 and back then had the honour of being the first safari park outside of Africa. The park is also the familial home of the Marquess of Bath and shares the tourist attention with the safari. Visitors love to take on tours of the park, as well as, the house. Great fun on a day out without the kids!
---
20. Visit a castle
Probably wasn't the case when they were built but I just feel there's something so peaceful and magical about wandering round a castle with no time or attention pressures. You're just there to soak up what you see.
There are lots of great castles in England for an adults day out, but Warwick Castle remains one of the most popular.
Located between London and Birmingham in Warwickshire, Warwick Castle is a medieval castle built during the 11th-century. The castle was initially built as a wooden fort but was later built in stone during the 12th-century. The castle has been a tourism hotspot for people since the 17th-century.
Visit and you'll see the castle contains wax statues of significant historical figures, ancient furniture in its original form, and antique items that were used in the early times.
---
21. Embrace nature with some wild camping
Wild camping is slightly different from traditional camping because it involves getting off the beaten track and away from established campsites, literally pitching your tent in the middle of nowhere.
It's an adventurous way to spend a few days out in England, but make sure that wherever you end up camping, you get permission from the landowner first. Otherwise you could find yourself in a spot of trouble for trespassing!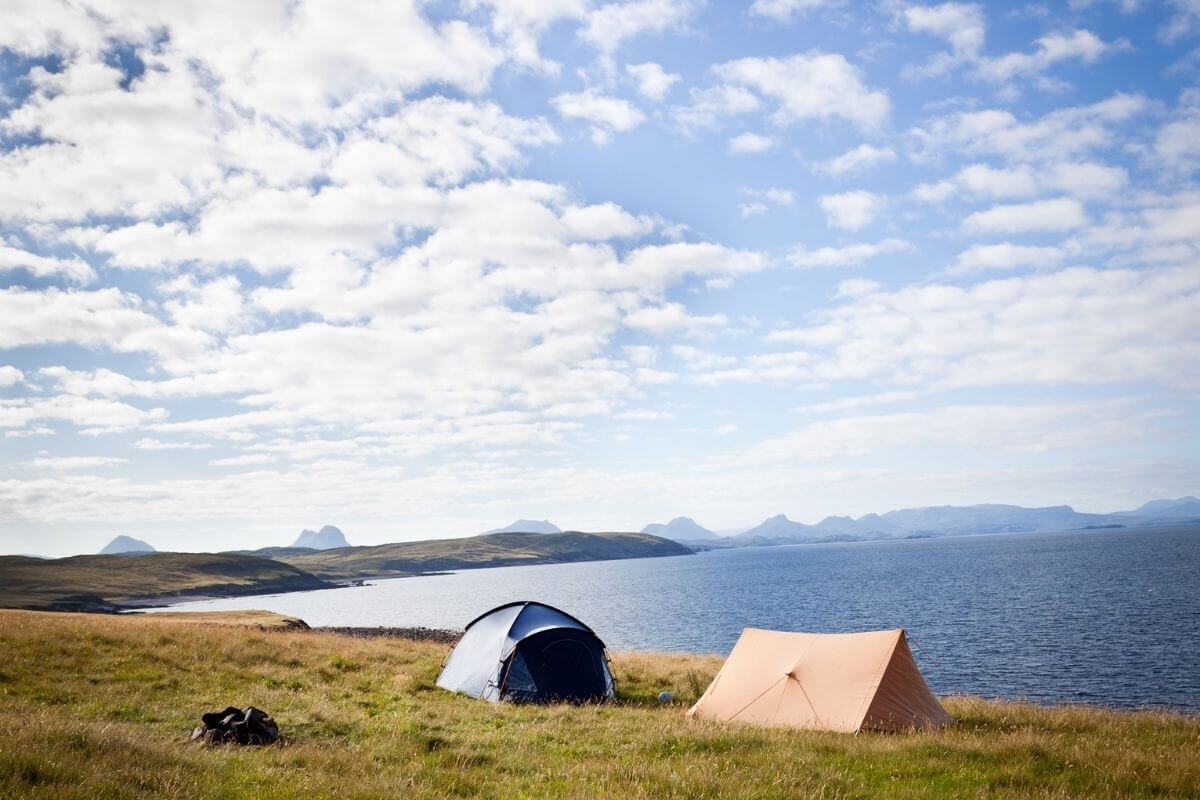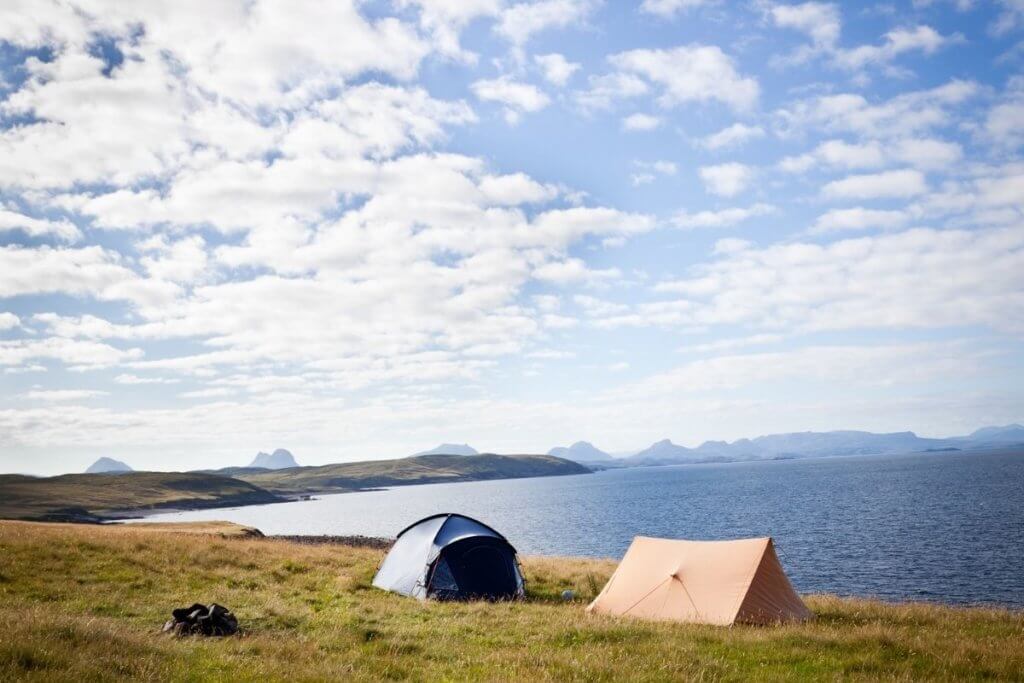 One of the best places to head is Dartmoor, where in fact you can wild camp for two nights without asking permission, as long as you remain more than 100m from a public road. But anywhere in the country would be suitable with permission, and wild camping is a brilliant way to get more in touch with nature.
If the thought of going completely off grid doesn't do it for you then there are plenty of registered campsites up and down the country that at least provide you with some more conventional amenities!
---
Best day out in England for adults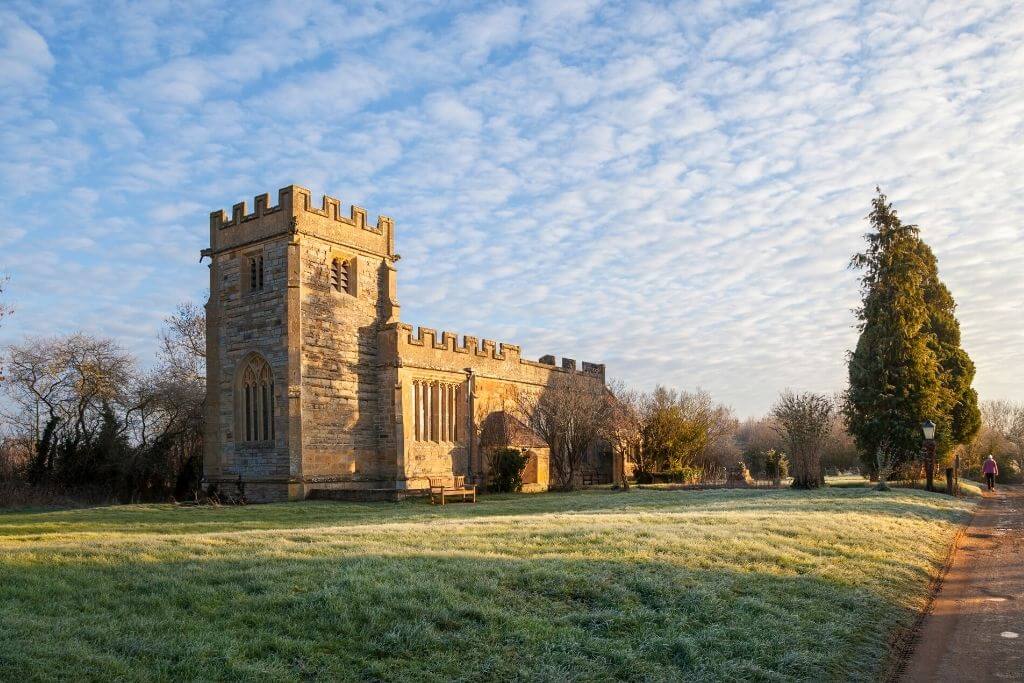 We all love a wholesome family day out with the kids. But sometimes it's ok to want a break and to spend a few days with just your partner, perhaps to celebrate a birthday or an anniversary.
So, whether you're worried about the children scaring away all the birds at RSPB Minsmere or stealing Dumbledore's hat at the Warner Bros Studios, why don't you leave them behind just this once and enjoy a fun-filled adult-only day out?
---
Adults day out quicklist
1. Take a hike
2. Enjoy a spot of wine tasting
3. Take to the skies in a hot air balloon
4. See the marine life at an aquarium
5. Delve into England's history
6. Grab your binoculars for some bird watching
7. Catch a wave
8. Go crazy for Harry Potter
9. Brave a skydiving experience
10. Spend a night stargazing
11. Visit England's best museums
12. Take a trip to a gin distillery
13. Go to one of England's many beaches
14. Go on a boat ride for the day
15. See a matinée play
16. Visit a spa
17. Relax at a lido
18. Go to a safari park
19. Visit a castle
20. Embrace nature with some wild camping
---