Difficult to know what to get the men in your life, isn't it? Well, we're all about experiences over things here, so let's look at the best gift experience days for him in England.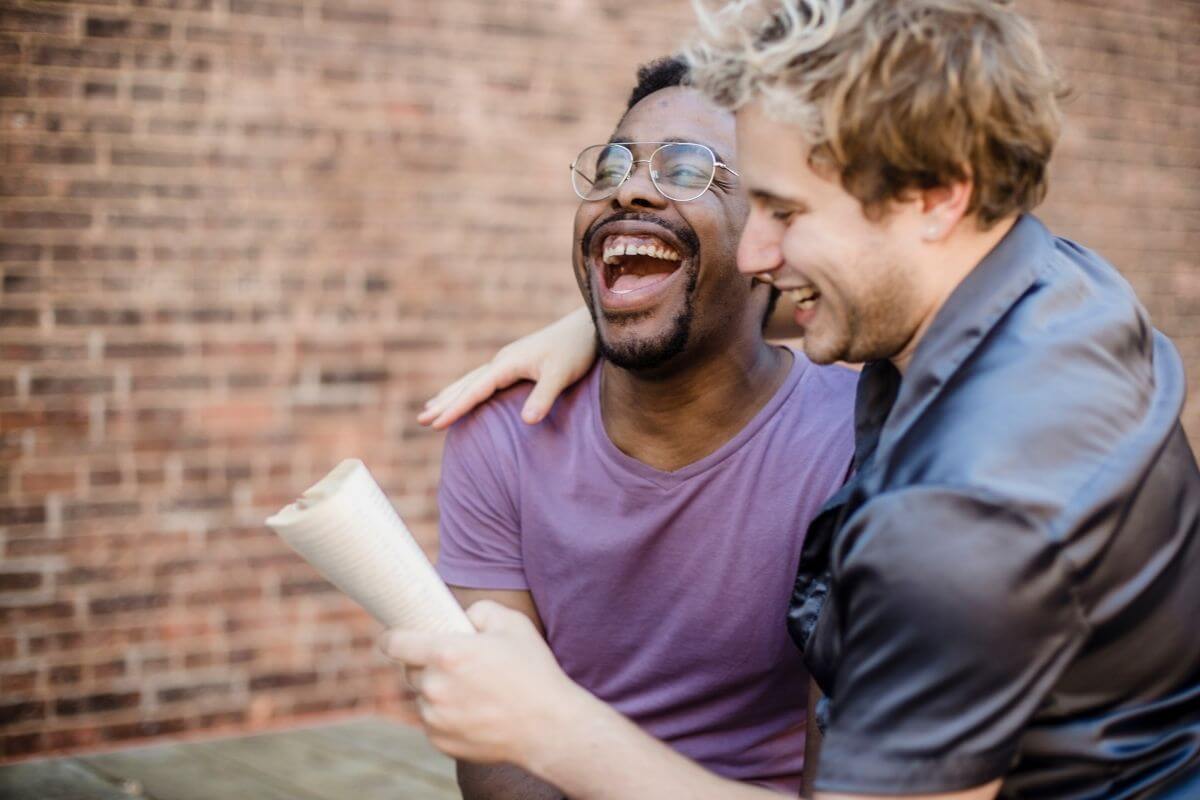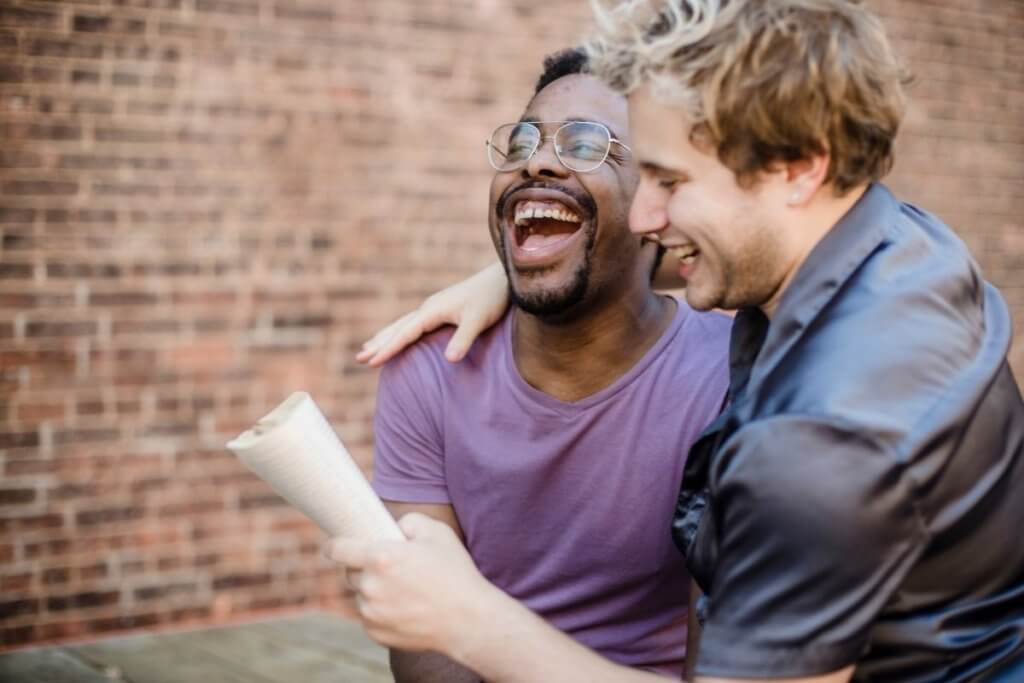 Giving 'him' a gift in the form of an experience can be much more exciting than just an object or item. There are so many gift experience days for him to enjoy out there, the hardest part is actually choosing which one. Choose something that 'he' loves – whether it's your partner, son, husband, dad or lover – but also that you enjoy too so you don't mind accompanying him along.
We've rounded up the best unique experience gifts for the man in your life to make the decision that little bit easier for you.
Gift experience days for him
Looking for the ideal present for him? Read on…
1. Visit a spa to calm his thoughts
As you browse through the Internet for a unique day out gift for your partner, why not add a twist with a rejuvenating experience?
Traditionally thought of as a present 'for her', most men we know would love a gift experience at a spa to celebrate.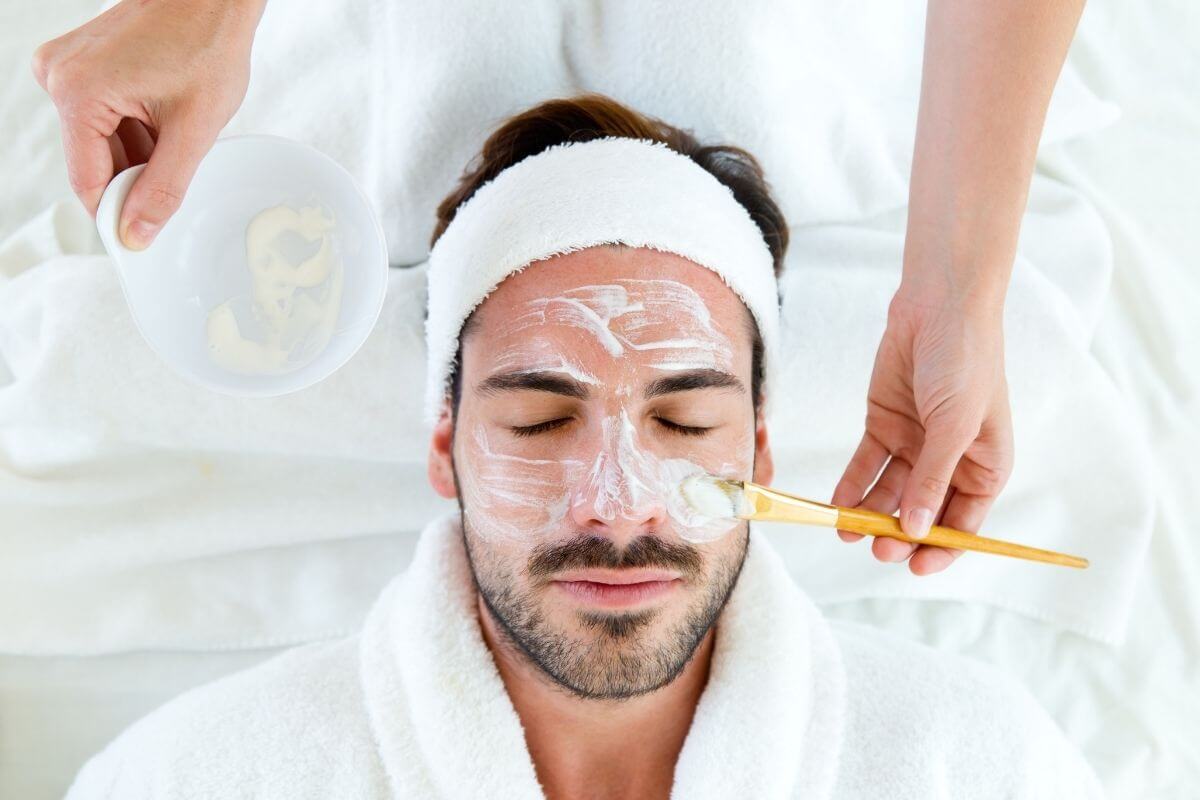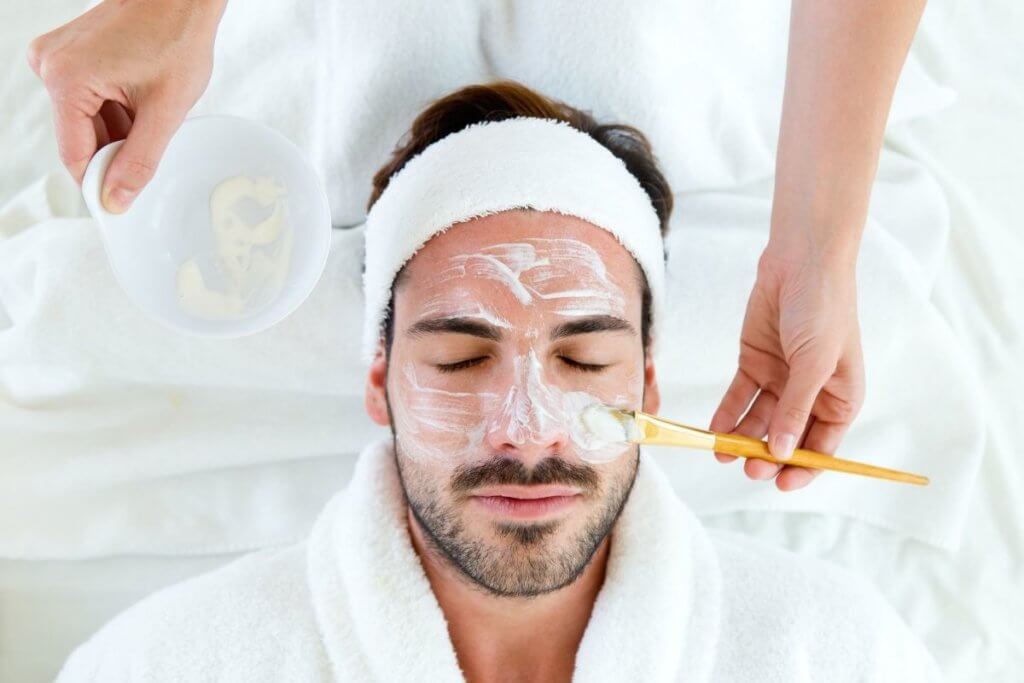 Whether a special occasion or a much-awaited surprise, taking your partner to a spa can be an excellent romantic getaway. Here, you both can let go of your stressful day-to-day life and have a blissful time away. A spa day can make for one of the best experience days for him, as you could get to relax together too.
In England, you can book a romantic retreat all over the country.
One of our favourite destinations is the Wynnstay Hotel. Located in Shropshire, it has an 18th-century setting that can offer you a tranquil experience. Besides, there are locations in rural to city hubs providing rejuvenating time for you to relax with your partner.
At the Wynnstay Hotel you can enjoy a soothing daytime and experience the luxury offered by leading brands like Marriott to Riverhills. You can explore a variety of facilities and services, ranging from swimming pools to steam rooms. You can indulge in all kinds of treatments from Swedish back massages to pedicures as well.
A relaxing and rejuvenating experience at a spa makes for a great gift experience for men.
READ MORE: The Best Father's Day Out Ideas
---
2. Go wine tasting together
Wine tasting and vineyard tours are excellent day out gifts for men they'd love to receive. Here, you can have an exciting time with your partner, or loved one. You can also explore the elegant and enchanting process of wine preparation.
Go on a tour of the vineyard, where you can find out more about the process. It includes the training of the vine, harvesting of the grapes, the fermentation process, and the bottling of the finished product.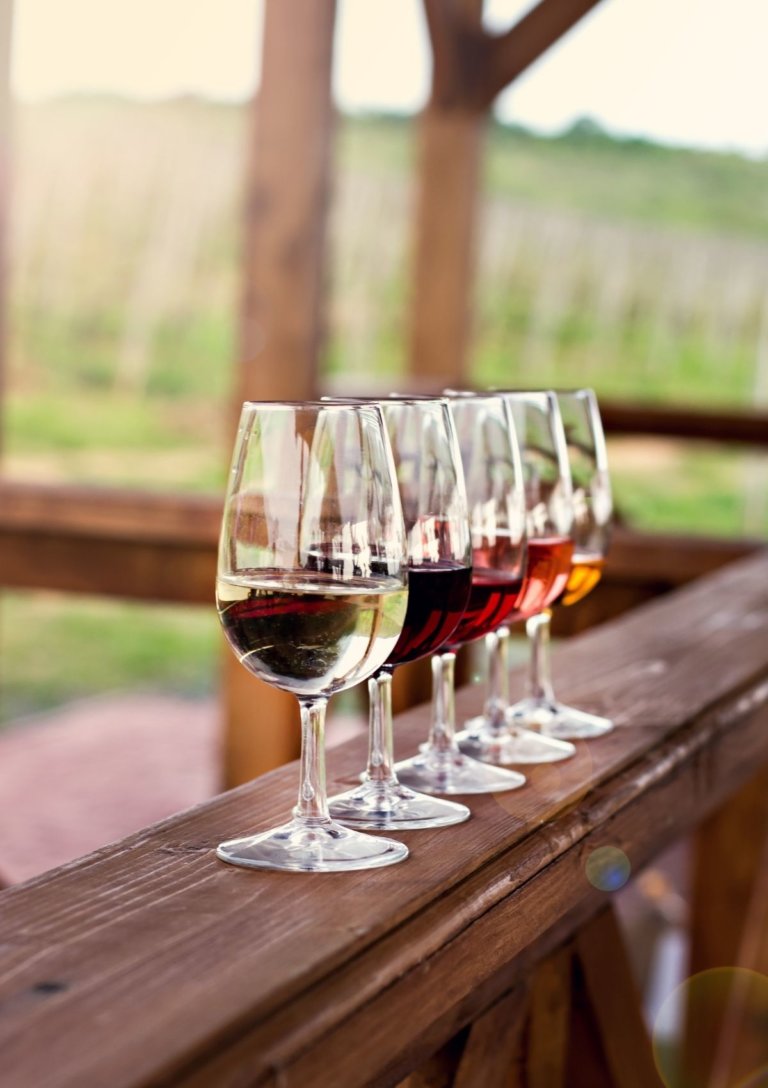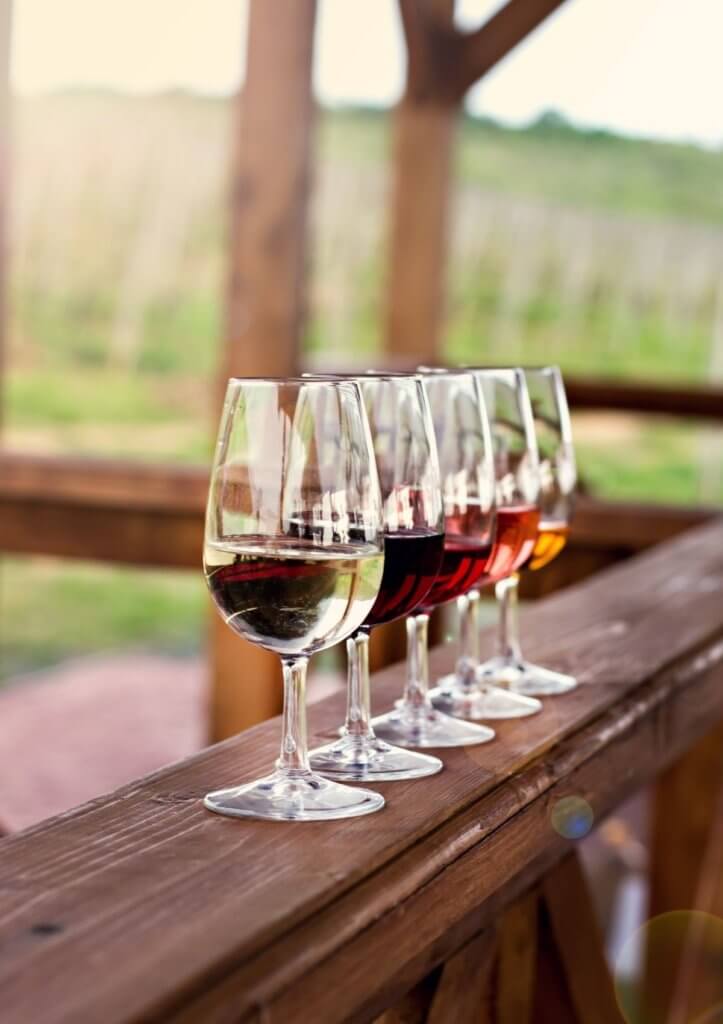 Some places offer this experience along with a traditional afternoon tea. In some places, you can stay over with your partner and enjoy a rejuvenating time too. There are destinations where you can opt for wine tasting along with lunch too.
READ MORE: The Best Afternoon Teas in London
Carr Taylor Vineyard is one of the most popular vineyards in England, and makes for a great day out in East Sussex thanks to its scenic location. The vineyard is a historical place where you and your partner can dive into the knowledgeable process of preparing wine.
Wine tasting is a great experience gift for your man on a special occasion, especially as it's an activity both of you can enjoy at the same time.
---
3. Lunch cruise on the Thames
As one of the most famous rivers in England and even one of the cleanest, the River Thames is a great destination for a romantic getaway. Here, you can offer a unique experience gift for him to remember with a lunch cruise on the River Thames.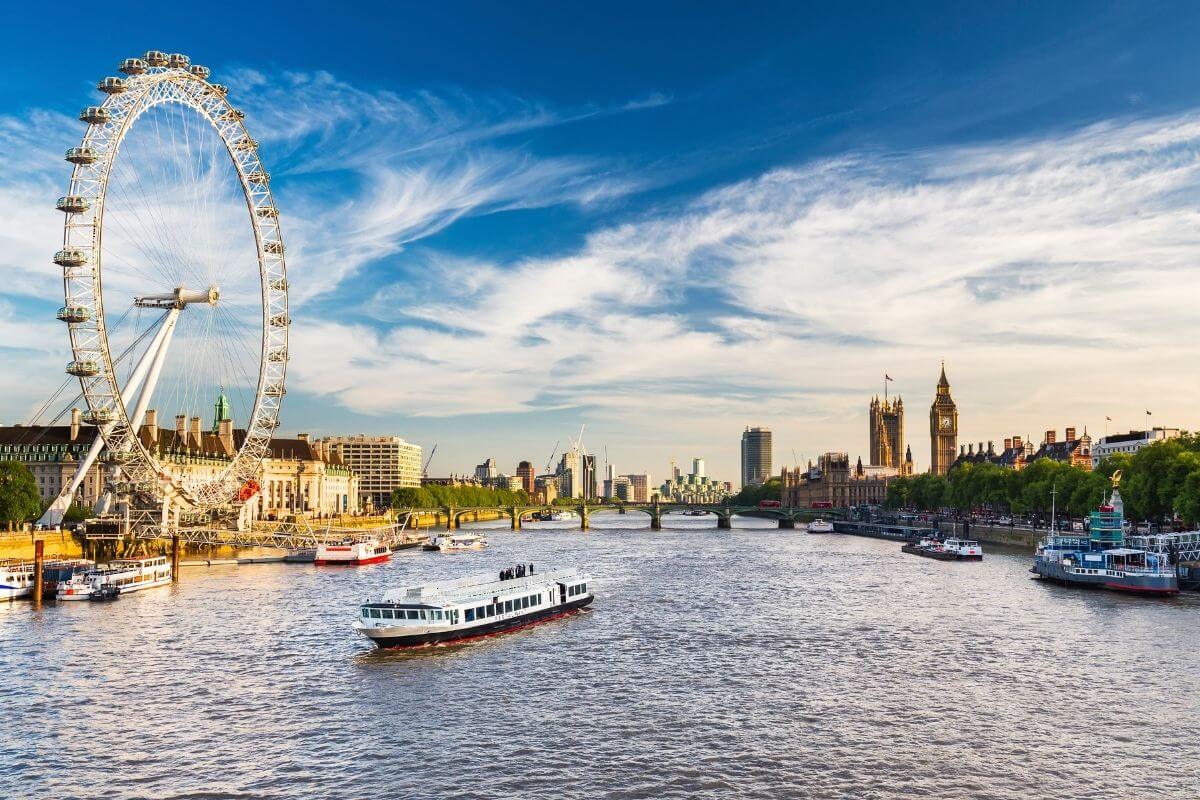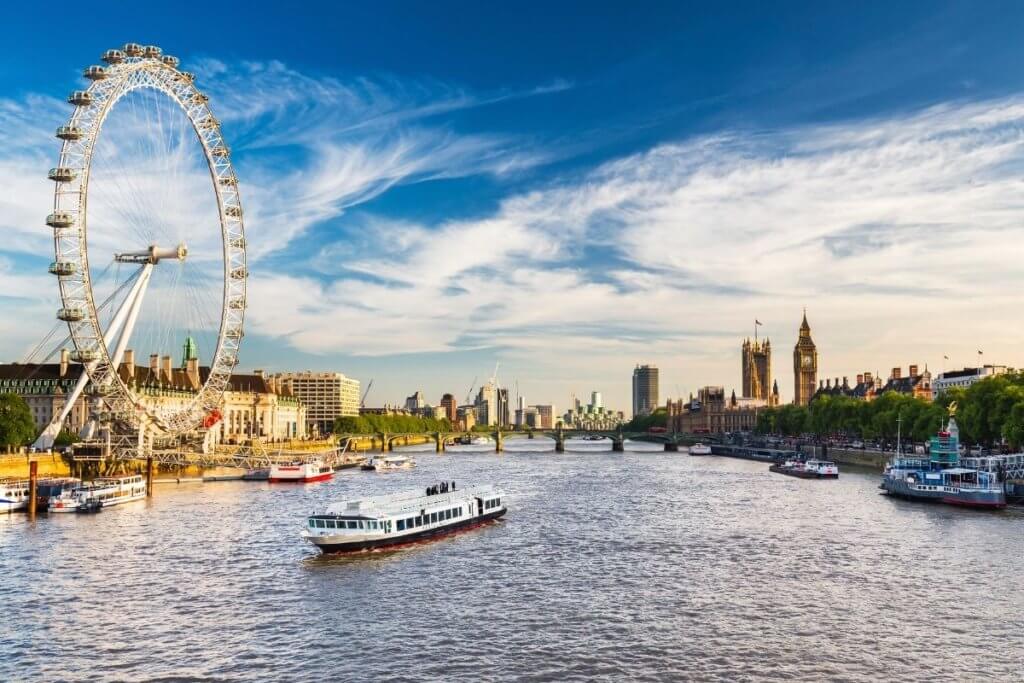 Enjoy just hanging out with your partner and admiring the view from Central London's river.
You can prebook your meal to make sure he gets everything he wants, and drinks are available to purchase too.
Adding to the whole experience, in most cruises on the River Thames there'll be live music playing to create a great atmosphere. For instance, at one of the evening cruises on the Thames, a jazz quintet plays throughout the sail. Just pick a cruise time based on both you and your partner's London day out.
---
4. Go for an Afternoon Tea
Afternoon teas surfaced in the 1840s and were brought into life by the seventh Duchess of Bedford. You can find delicacies ranging from dainty sandwiches to pastries, and a whole load of etiquettes to add to the luxury.
Think the man in your life would be into this? Book an experience day for him at one of these destinations with ease now.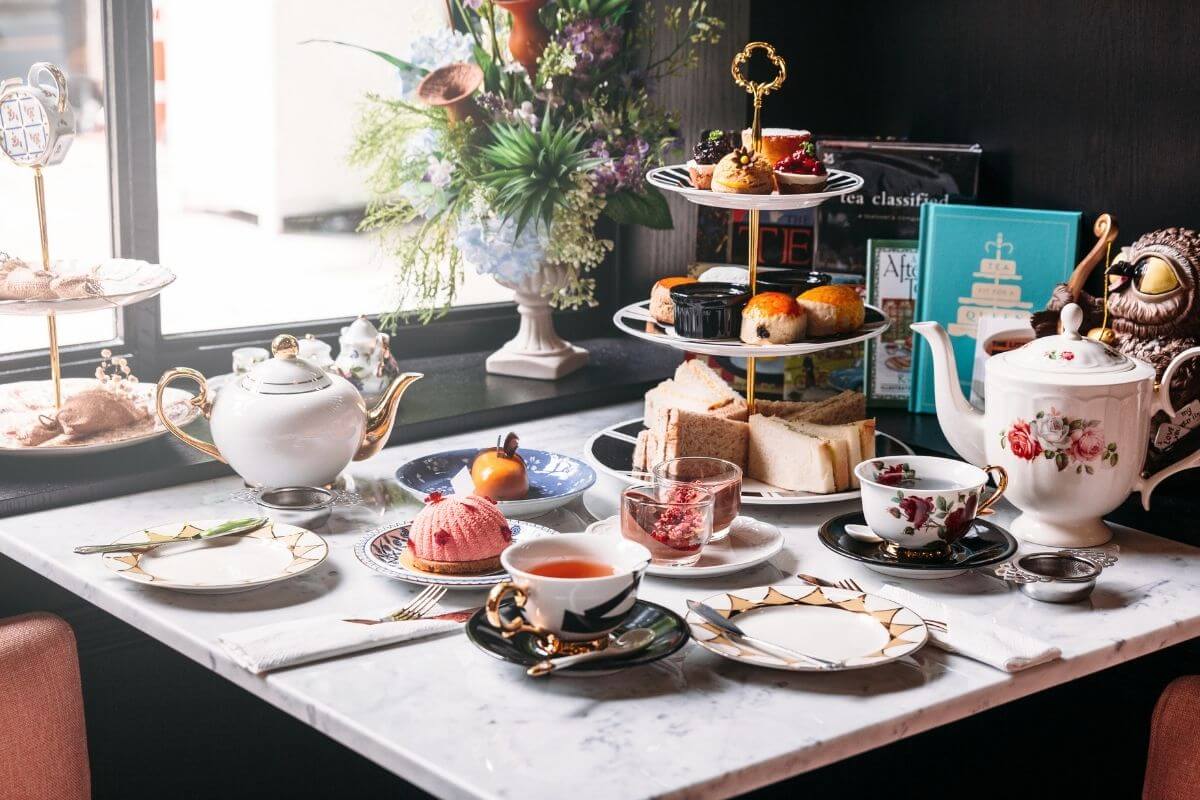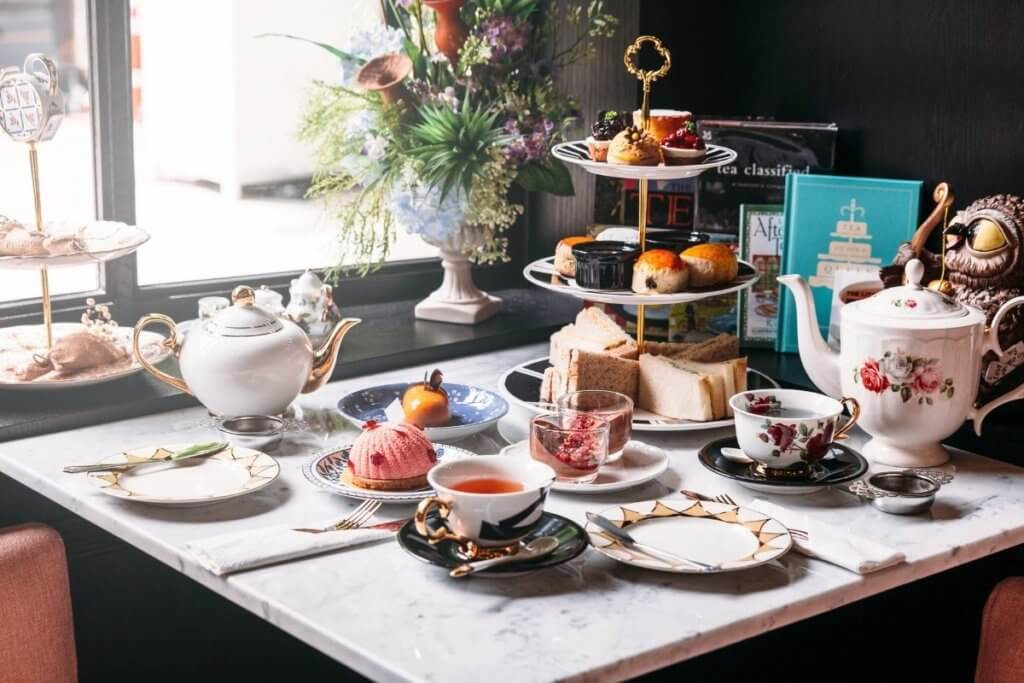 Several places provide afternoon tea, including castles, city venues, and many other scenic locations in different parts of England. Marco Pierre and Alexander House Hotel are two renowned destinations along with other many, many other places in England, where you can have an afternoon tea with your partner.
And the Champagne is always a good idea!
---
5. Take a helicopter ride
This has got to be one of the best gift experience days for him. Surprise your partner with a helicopter ride on a special occasion, especially if they love flying and adventure. From above you can enjoy the magnificent countryside view. You just need to choose your favourite spot in England and book with a helicopter ride with them.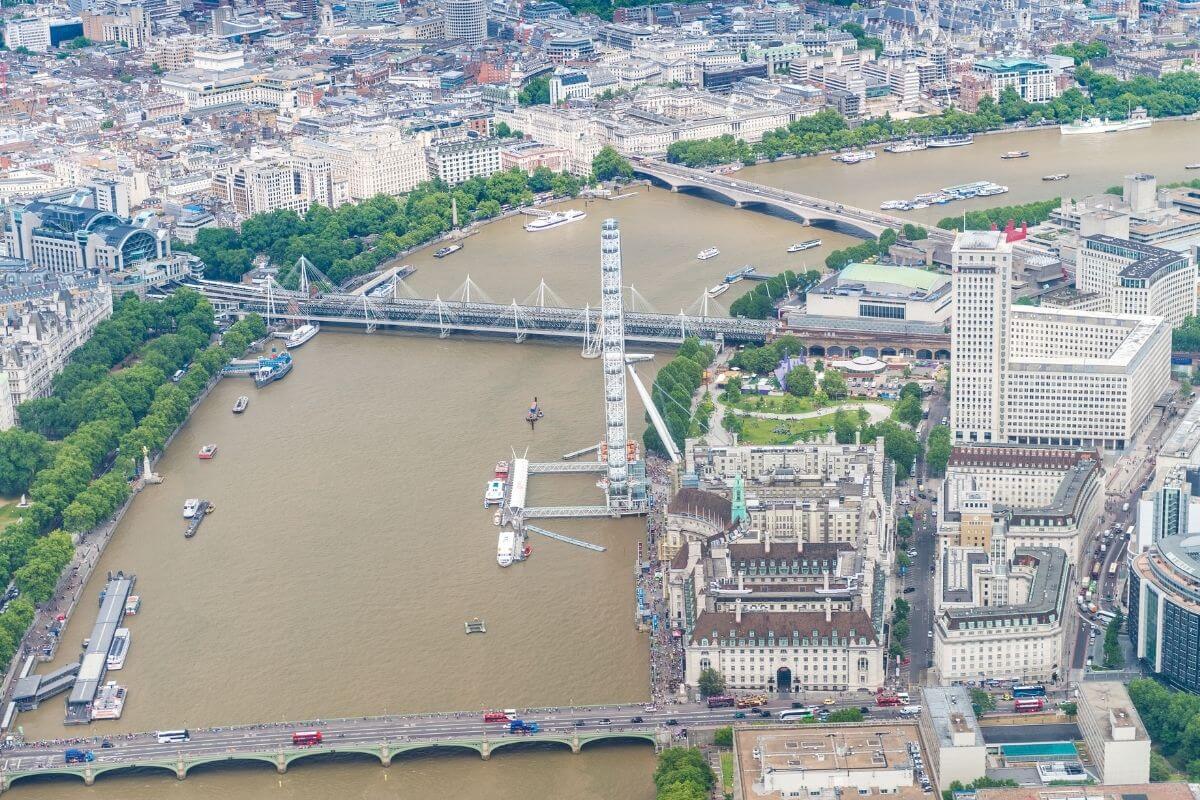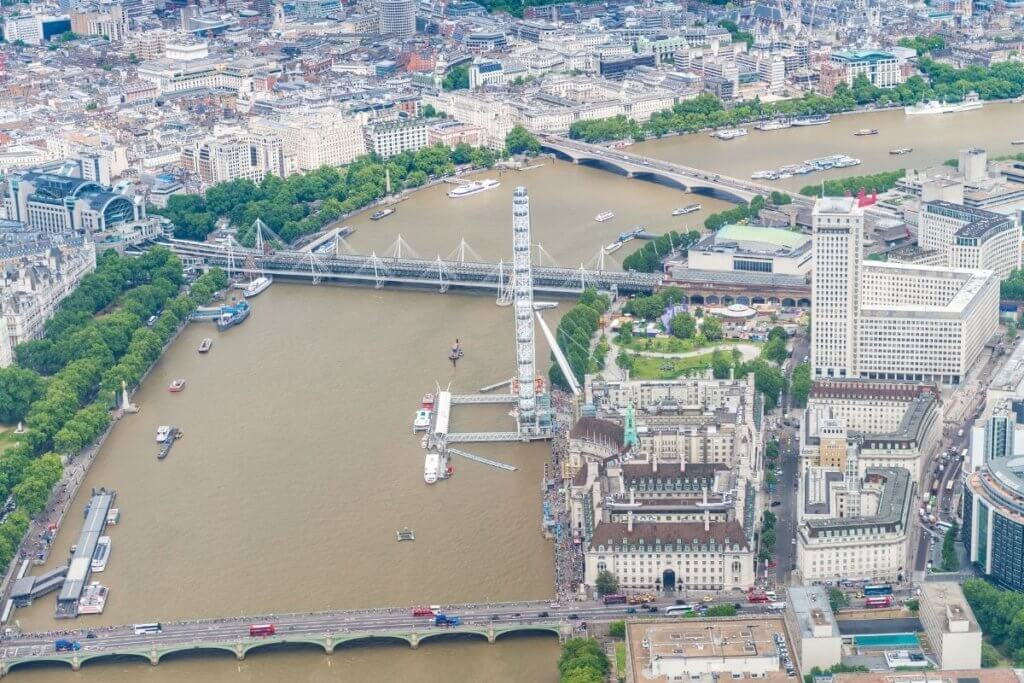 As part of the helicopter ride, you and your partner can usually go for tours that extend from six to twelve miles.
Along with a helicopter ride, sometimes both of you can try out flight simulator experiences, lighting jet flight simulators and fighter pilot simulators too. These rides can be 20 to 30 minutes long, and you can even opt for ones that last for 90 minutes. So, if you plan to find an exciting gift experience for a day for him, then booking a helicopter ride could be the ONE.
---
6. Vintage Movie Viewing Experience
Who doesn't love to watch their favourite movie with their partner and relive magic moments?
A vintage movie viewing experience is an excellent experience gift for men, and women. Why not take a trip to TT Liquor in Hoxton, East London?
You can watch a movie, which is a cult classic, or your partner's favourite movie. At the same time enjoy the atmospheric bar that's an old Victorian police station and sip delicious themed cocktails prepared with love.
Why not add a vintage cinema viewing experience to your bucket list and take it up as the next best surprise for your partner? Look for a unique movie viewing experience near you.
---
7. Visit a theme park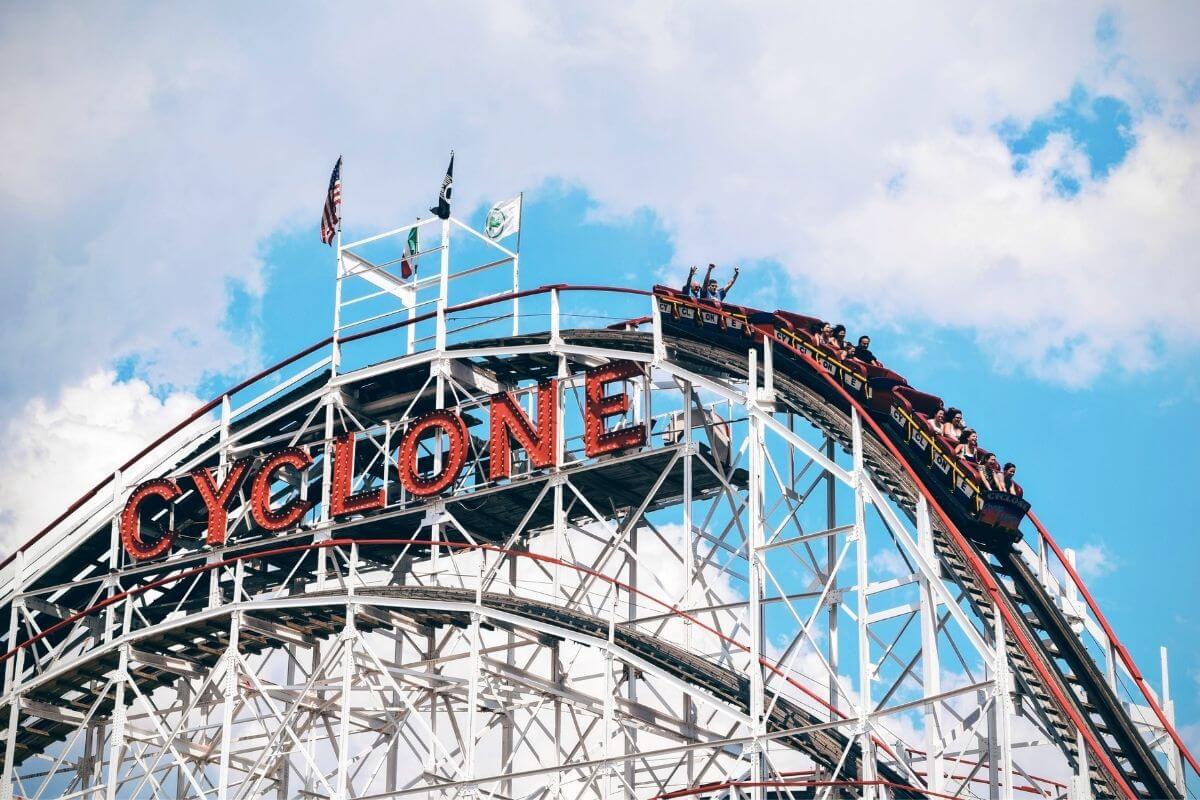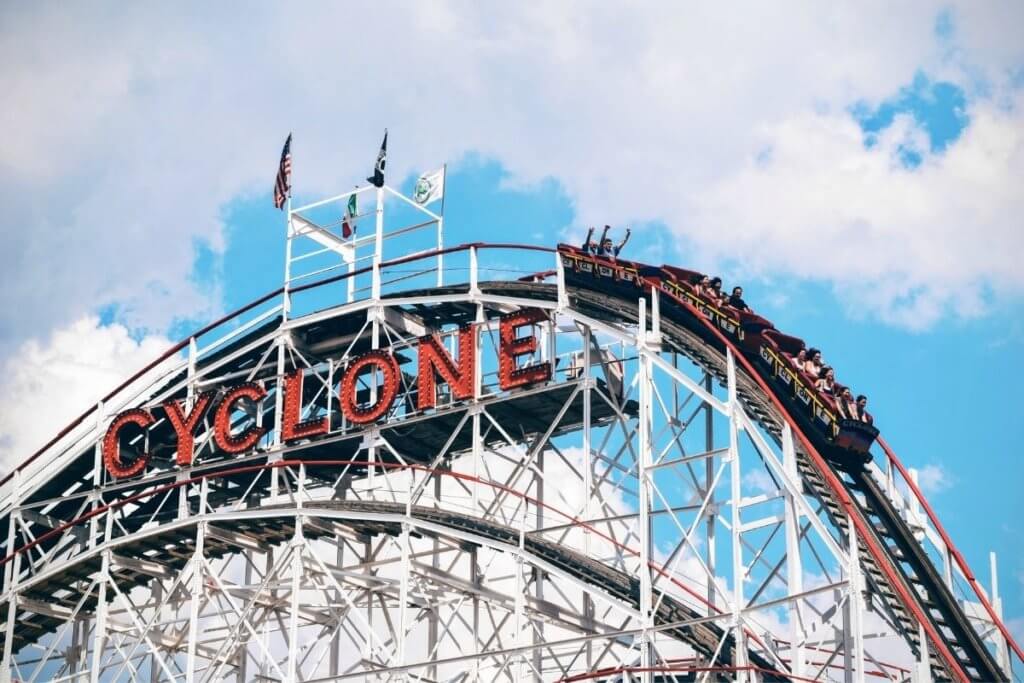 Bring in an adrenaline rush to your big day out with your partner, with a fun and adventurous day out to a theme park. We've listed the best theme parks in England here – pick the one near you and enjoy a great day out!
---
8. Do something adventurous
From bungee jumping to skydiving, pick a gift that suits your partner's interest. It can be an exciting activity that you both love and can acquire the opportunity to spend quality time together. You can take up the adventure at destinations ranging from clay pigeon shooting to a view from The Shard.
Go Ape is yet another exciting location, where you both can escape and explore the forest canopy. Here, there are tunnels and escapades for you to enjoy with your partner.
Or, how about The Slide at the ArcelorMittal Orbit – it's the longest and tallest tunnel slide?
---
9. Book in on a car experience
Have you seen the amazing car driving experiences you can have around England? How about driving a Ferrari around Silverstone? Or an old Morgan through the New Forest?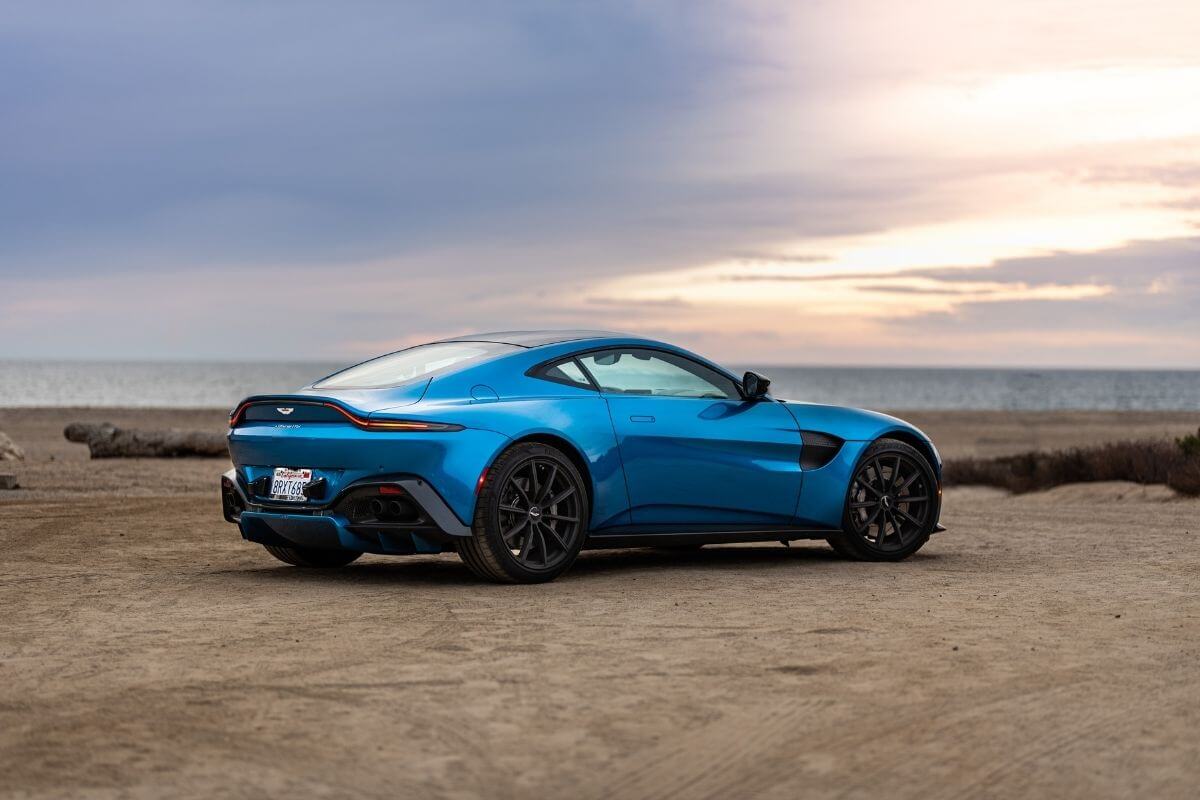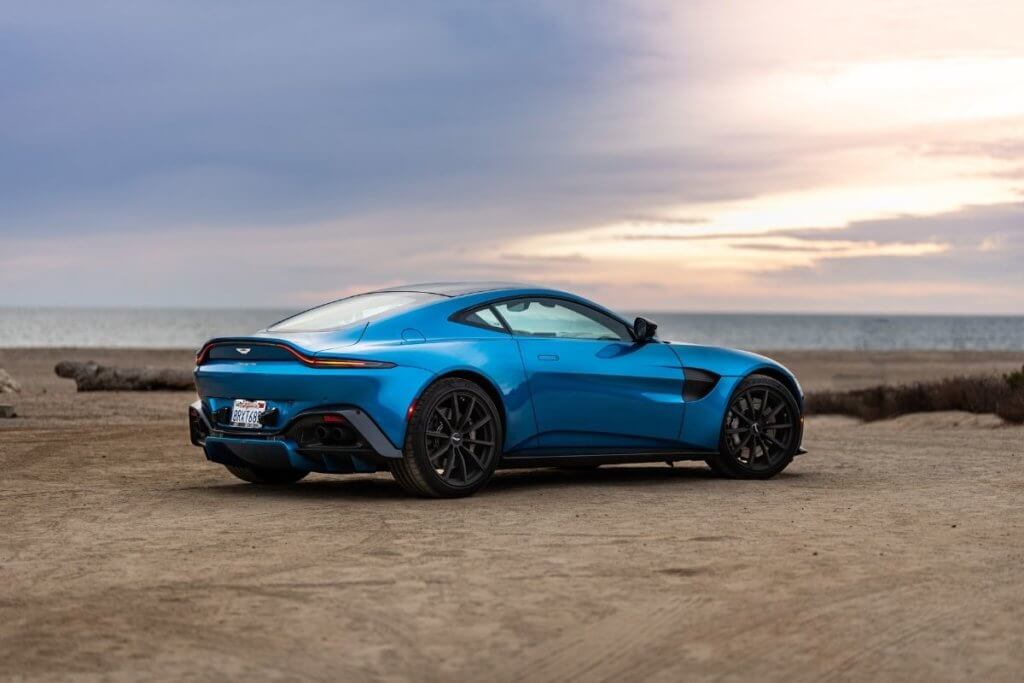 There are some awesome cars you can book for anything from a few minutes at a time to entire days. Definitely an experience day to remember!
---
Best experience days for him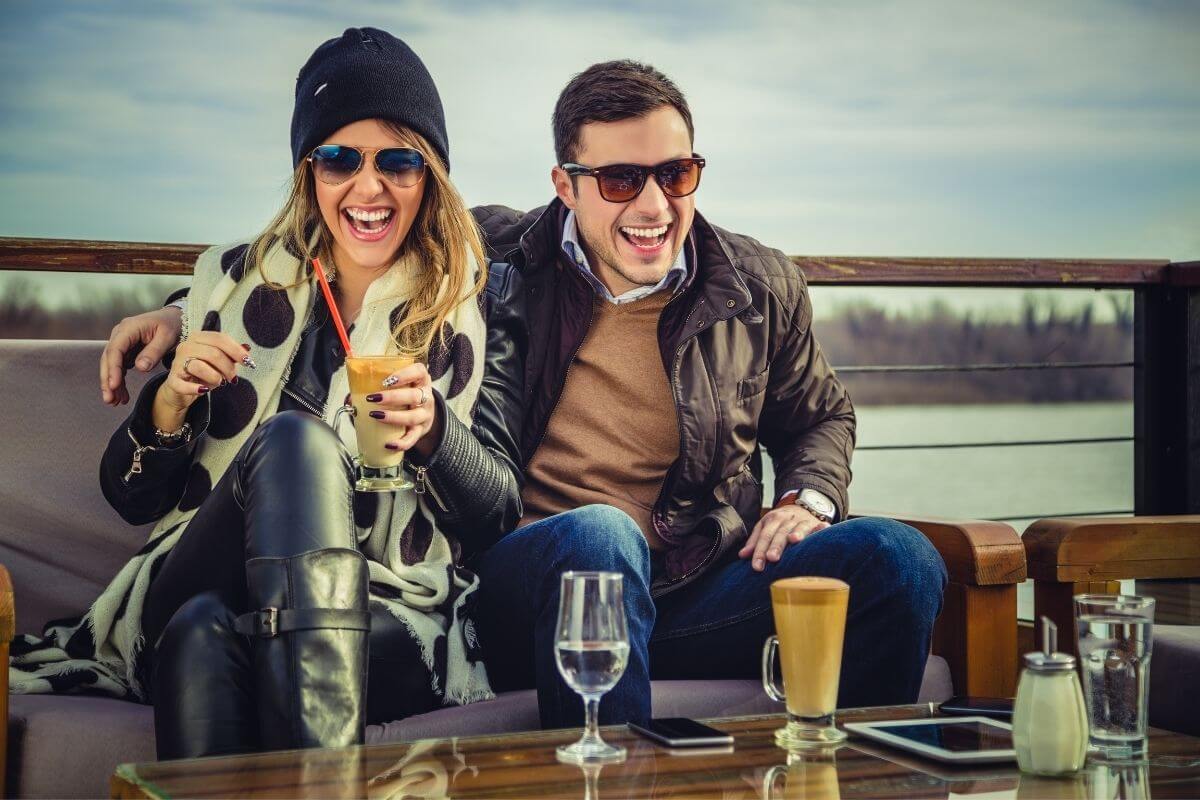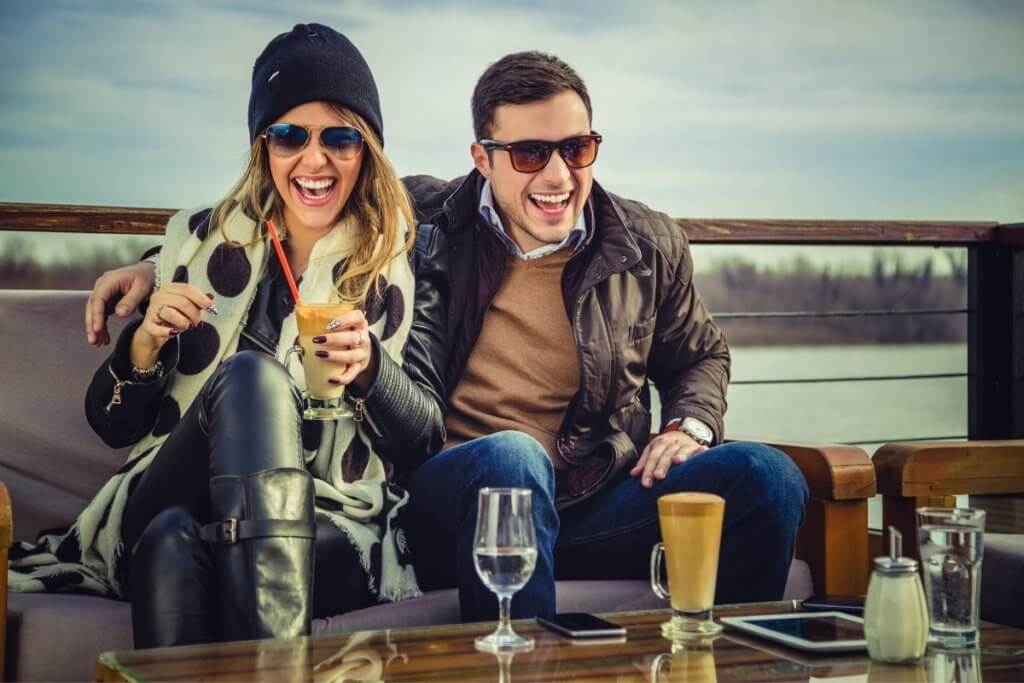 There are a lot of great experience days for him to choose from. We hope this list has helped you try and decide what to invest in. We believe gifts are a wonderful opportunity to spend quality time with your favourite person, so do select a location that can be exciting, romantic, and thrilling for you both.
---