11 Best Father's Days Out Ideas to Spoil Your Dad
Father's Day falls on the third Sunday in June each year, so in 2023 that will be Sunday 18th June. If your dad already has all the gadgets and tools he could ever possibly need, a day out with you might be the best present you could give him. Here are 10 brilliant Father's days out ideas…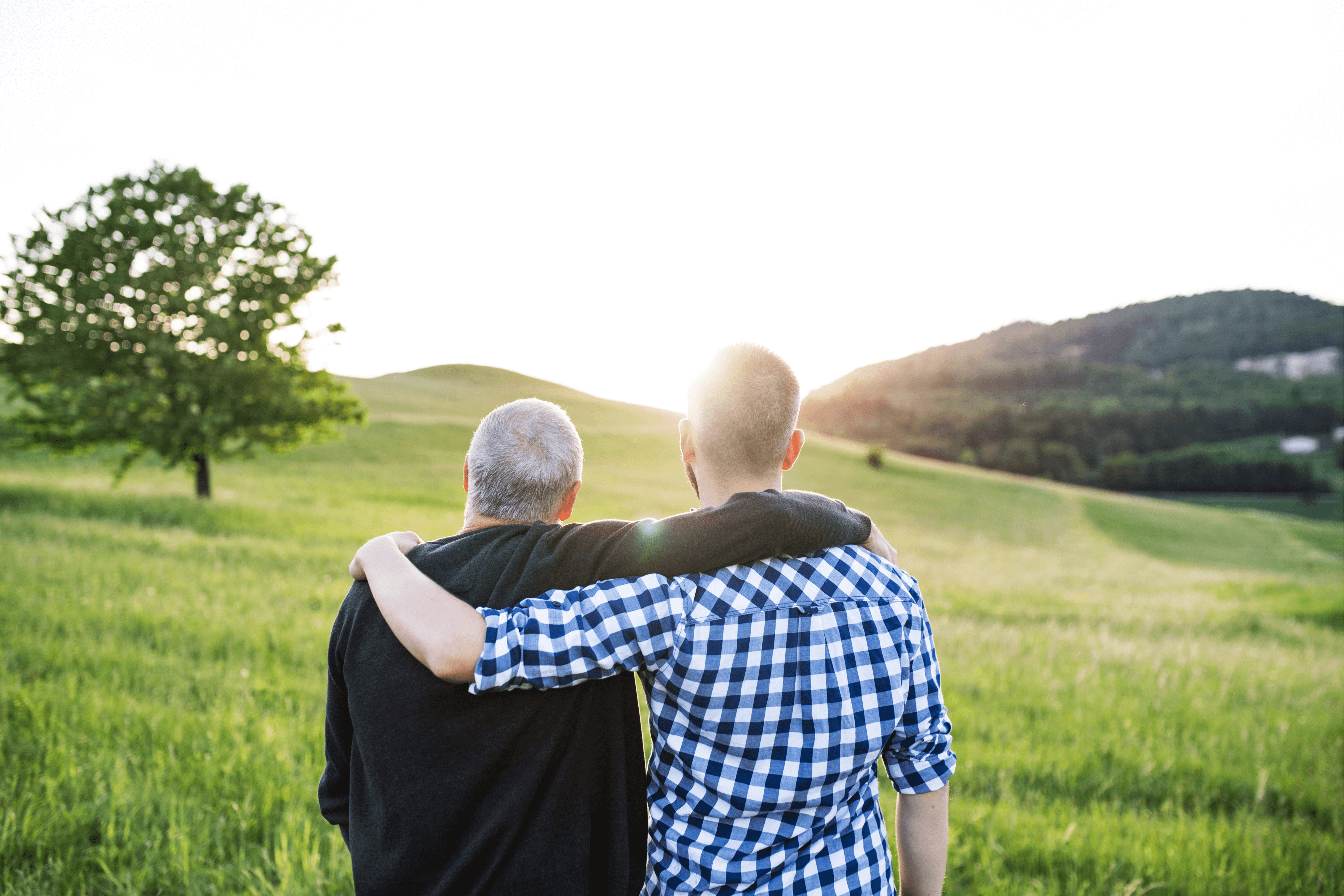 Already done the breakfast in bed thing a few too many years in a row? Don't worry, when it comes to things to do with your dad or father figure for Father's Day, we have plenty of great ideas that will have him smiling from ear to ear.
There are tonnes of fun things to do with your dad at home, but if you'd rather take him out for the day and you need inspiration for what he might like to do, keep reading.
From calm days out where you can have a good catch-up, to super cheap or free things to do (check out these 65 amazing ideas to save money on days out in England), to adrenaline-boosting activities your dad will love, we've found some of the best Father's days out ideas to help you make memories with your number 1 guy.
The Best Father's Days Out Ideas to Spoil Dad
1. Do something outdoors-y together
There is an endless list of activities you could try with your dad for Father's Day. Aside from the fact that all he'll want to do is spend some time with you, choosing something outdoors-y to do together is a great idea to get out if the weather's nice.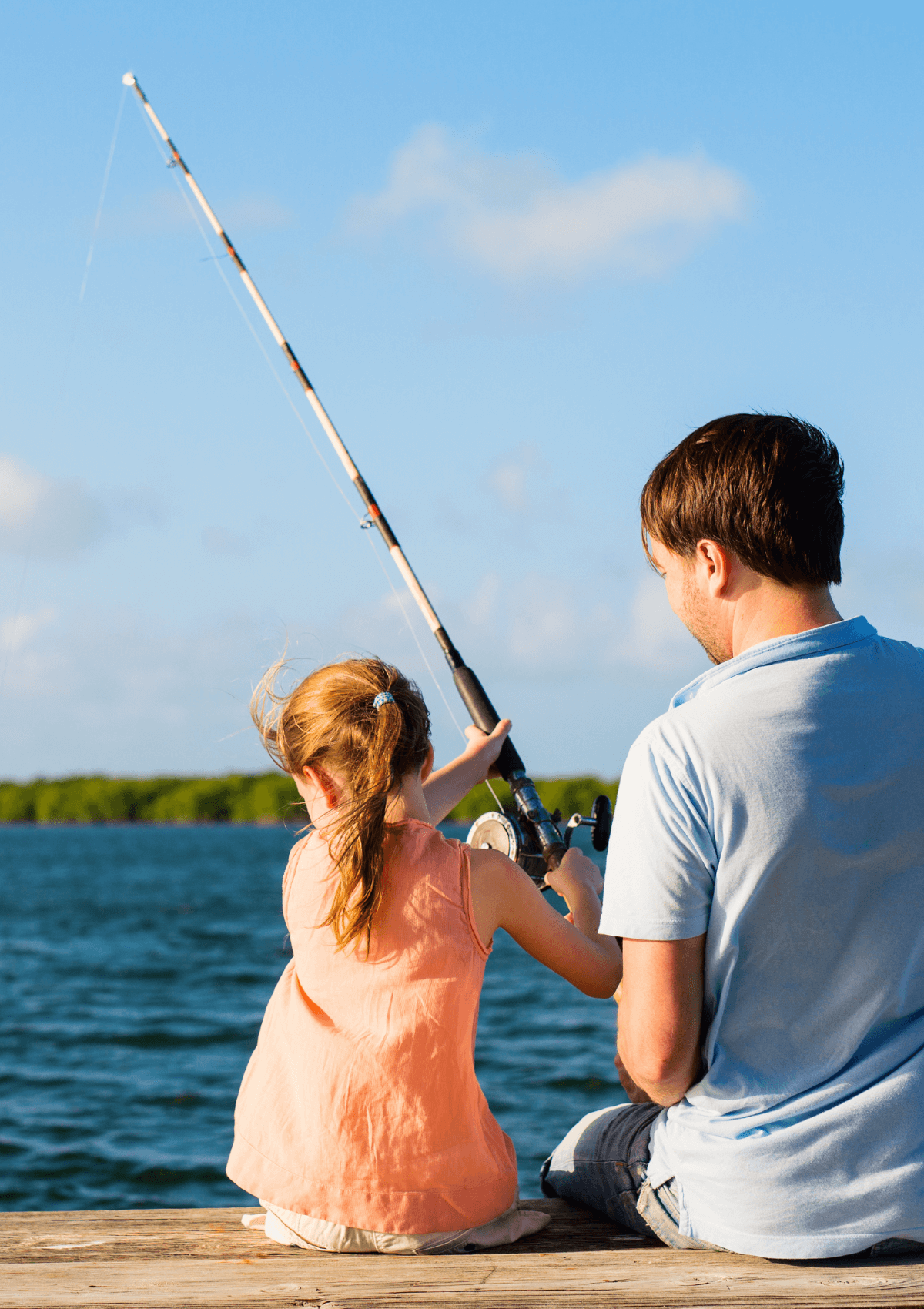 You could take him to a lake for the day to try your hand at fishing. Or hire bikes and take a look at some of the articles on the Day Out In England Cycling tab on our website to find a great trail.
Or see if you have good aim by doing an archery lesson. Or do some wild swimming outside. Or organise an outdoor treasure hunt… the possibilities are endless!
You'll never be short of Father's days out ideas if you head outside in the sunshine.
2. Book tickets for a fun sporting event
Father's Day is the perfect occasion to treat your dad to a memorable sporting event. Whether it's a football match, the cricket, or tennis, sports are a great way to bond with your Pops. From the edge-of-your-seat moments to the victorious celebrations, you cheer together, united by your love for the sport. If you and your dad don't really have much to say to each other, then sporting events can be a great way to fill those gaps in conversation, and to give you some topics to chat about. Look into getting tickets for an upcoming match to present to dad on the big day.
3. Play at a board game café
Board game cafés continue to pop up all over the country, because no one can resist coming together over a coffee and cake, and playing a game of dominoes, or Operation, or backgammon, or chess, or Catan, or Risk, or one of the many other games out there.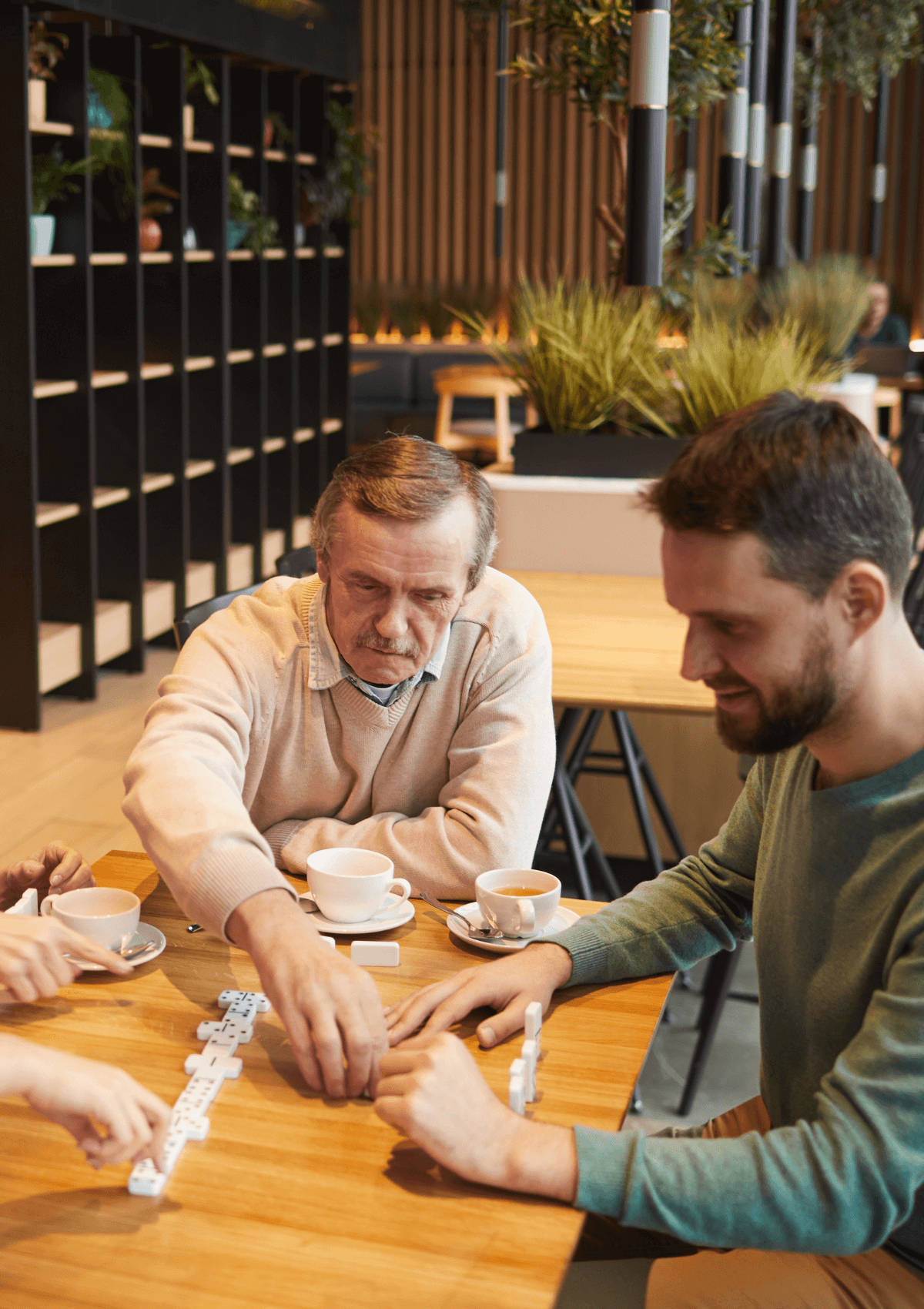 This is one of the best Father's days out ideas if you want a relaxed activity somewhere relatively quiet where you can chat about all of the life lessons he wants to pass on to you. Many of these cafés come up with great Father's Day community event ideas to bring lots of locals together, plus this is one of the best places to take your dad for his birthday, so if you don't use it for Father's Day, keep it in the back pocket for when that comes around!
Look in your local area for your nearest board game café and check if they have some of your dad's favourite games in stock. This is a Father's Day he'll definitely remember (as long as you let him win, of course…)
---
When is Father's Day in England? Father's Day in England is Sunday 18th June in 2023.
---
4. Take him to one of the most popular attractions in England
Our list of the 21 most popular England tourist attractions is a great source of inspiration if you're looking for places to take your dad that are guaranteed to be a great day out.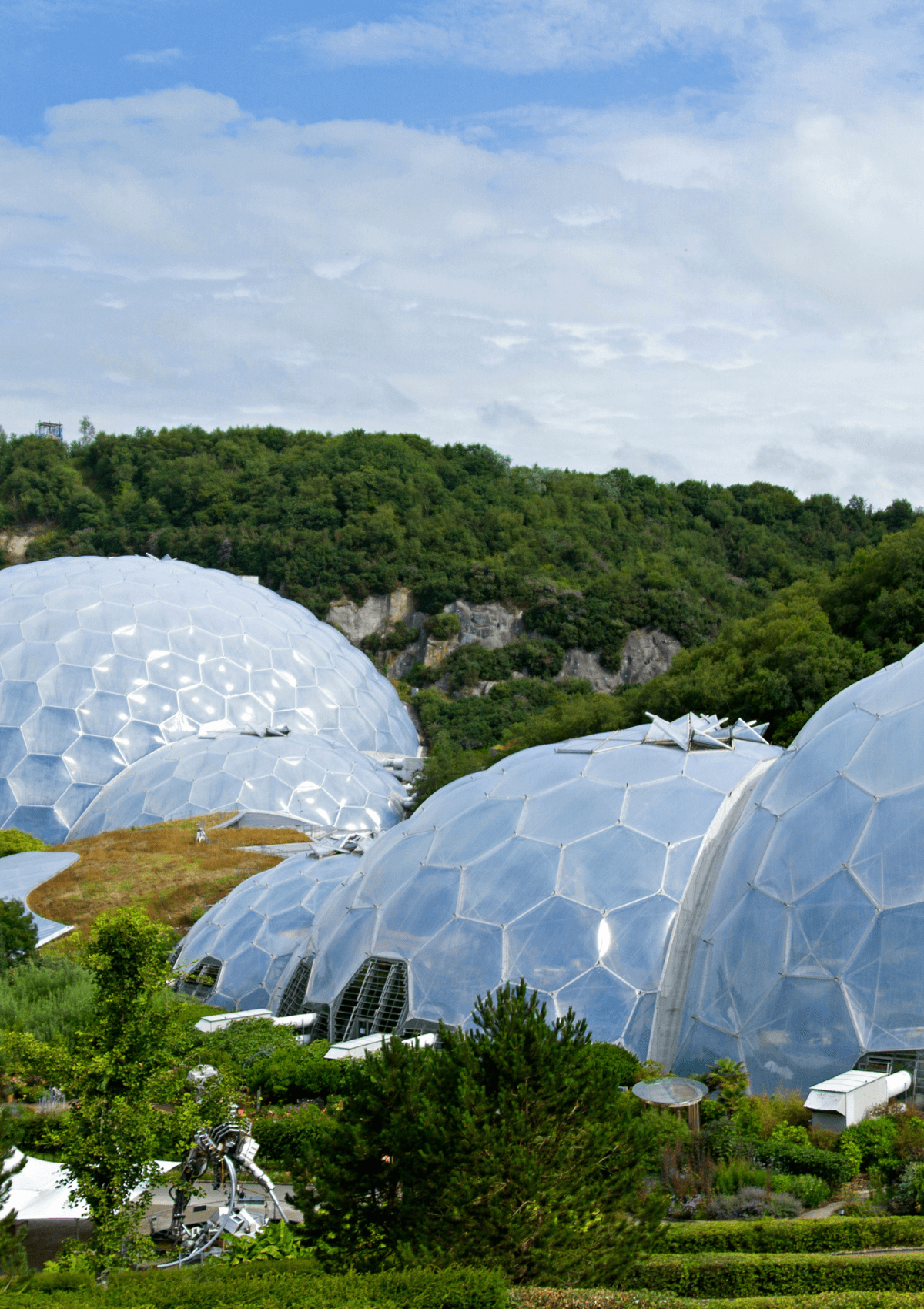 From castles to zoos to green spaces to cities to museums to botanic gardens to historic houses and much more, you'll definitely find some fantastic Father's days out ideas that will give your dad his best day out in ages.
Some of our top picks from the list for Father's Day would be Chester Zoo, Eden Project, and LEGOLAND (which has so many cool structures that aren't just for kids!)
5. Buy him a pint at one of England's best breweries
…if you're over 18, of course!
If your dad is a big beer fan, he'll absolutely love visiting some of the best breweries in England. These great days out often include a tour of the brewery where he can find out everything about how they make his favourite beers, and usually end with a tasting opportunity.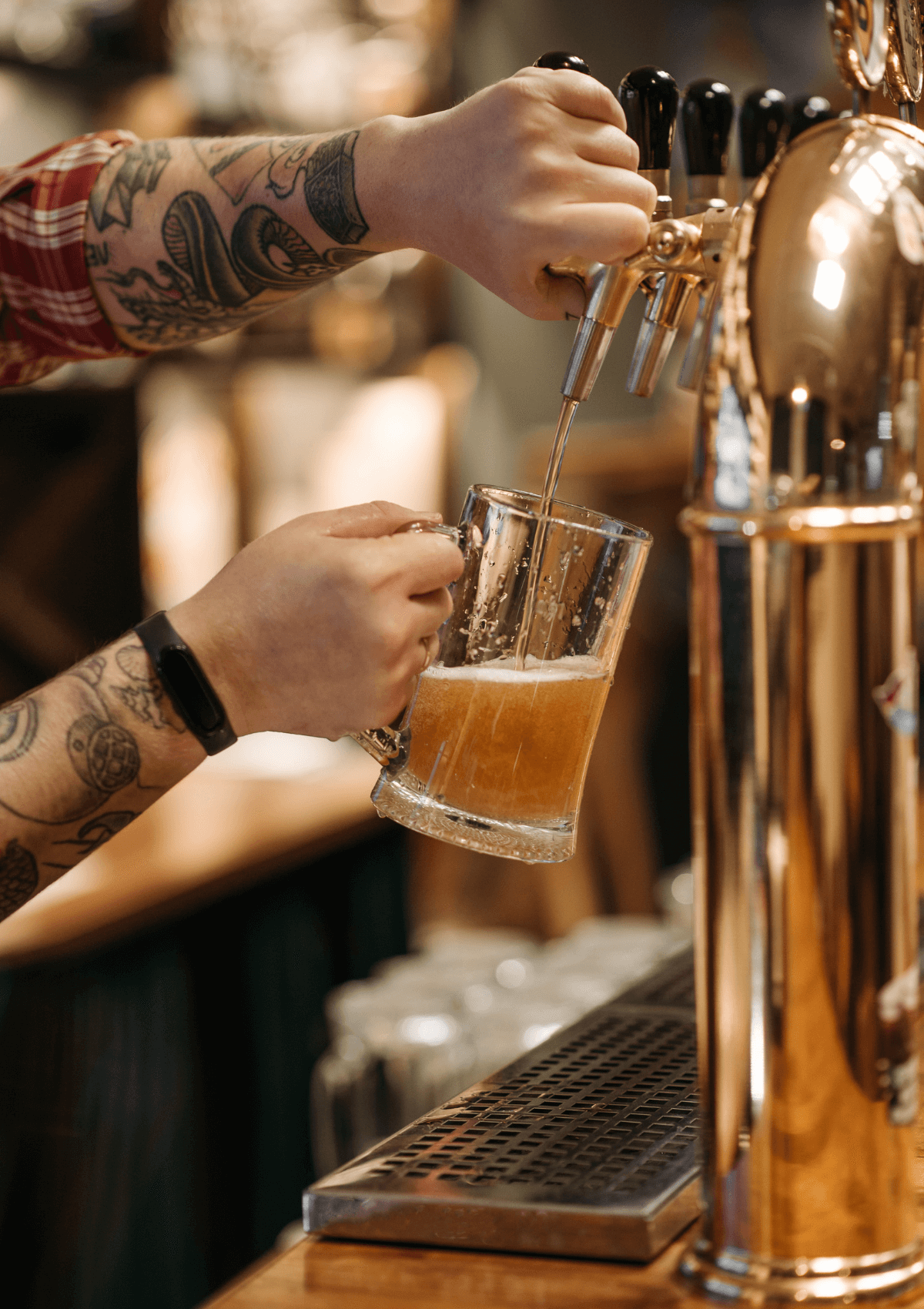 A brewery experience is always a great day out, and it's one of the best Father's days out ideas if your dad enjoys a pint! You can check out our 4 best breweries in England to visit for some of the best brewery experiences in the country.
Dad more of a wine guy? No problem. Check out 9 of the best wineries in England to visit for inspiration. A winery is another great day out idea where you can sample the wines and learn the fascinating process of how they're made.
6. Ride the rollercoasters at a theme park
Theme parks are almost always a fantastic day out idea that offers something for the whole family. If your dad is a bit of an adrenaline junkie, rollercoasters could be a brilliant and memorable day out for him for Father's Day.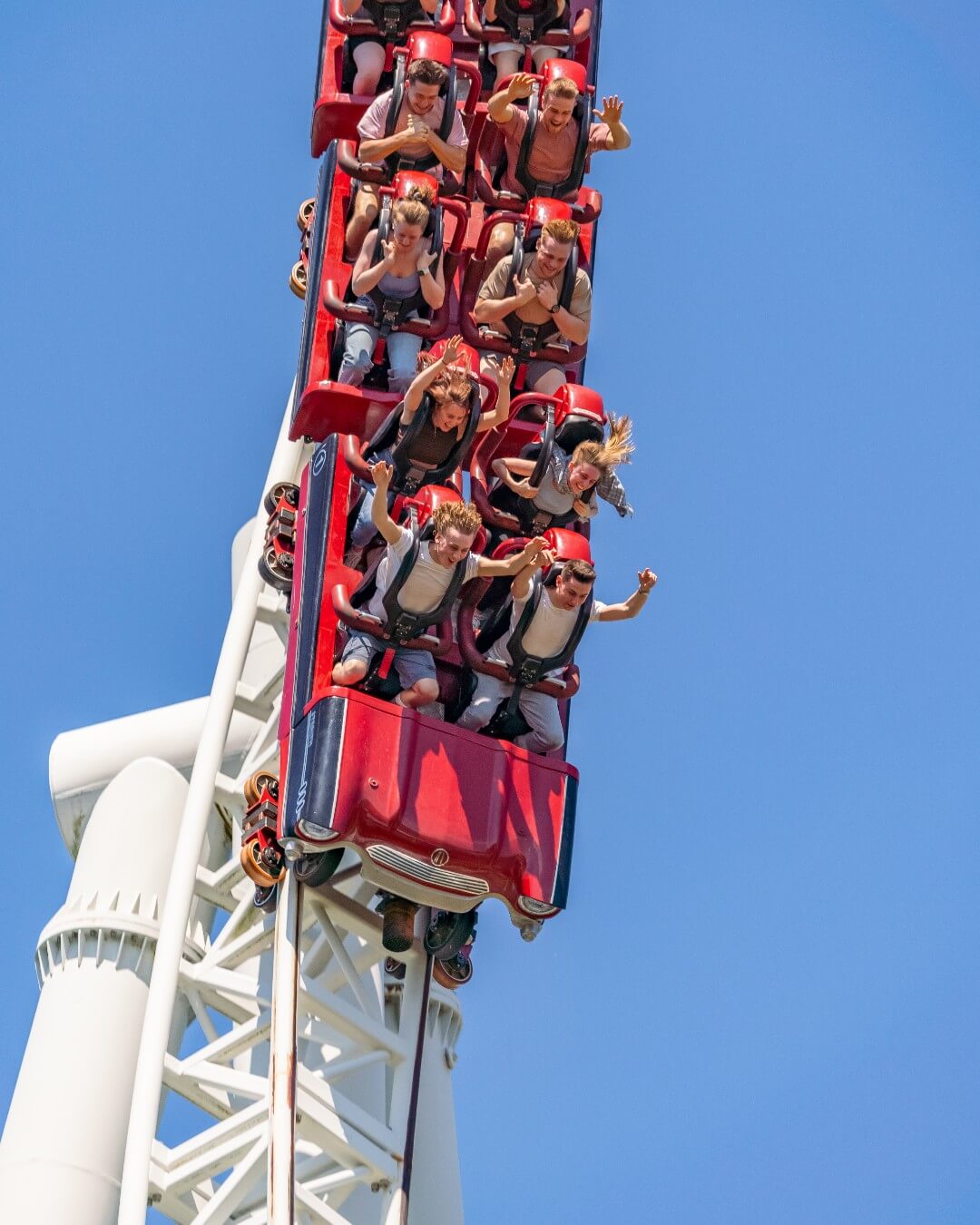 You can take a look at the 13 best theme parks in England for a day out to see what's near where you live, but there are lots around in England so you'll have your pick of whatever rides you think dad will enjoy.
Some of our favourites have to be Alton Towers (voted number 1 by our readers on our list of the 21 most popular attractions in England!), Thorpe Park and Drayton Manor (get your tickets here).
Theme parks are one of the best Father's days out ideas as you can make it a trip for the whole family if you want to.
7. Explore your nearest city together
A day out wandering through your city together is perfect for Father's Day, as it offers plenty of time to explore, chat, see new things and make plenty of memories. Tell dad to put on his comfy shoes ready for lots of walking, take a backpack of snacks for you both, and head to your nearest city.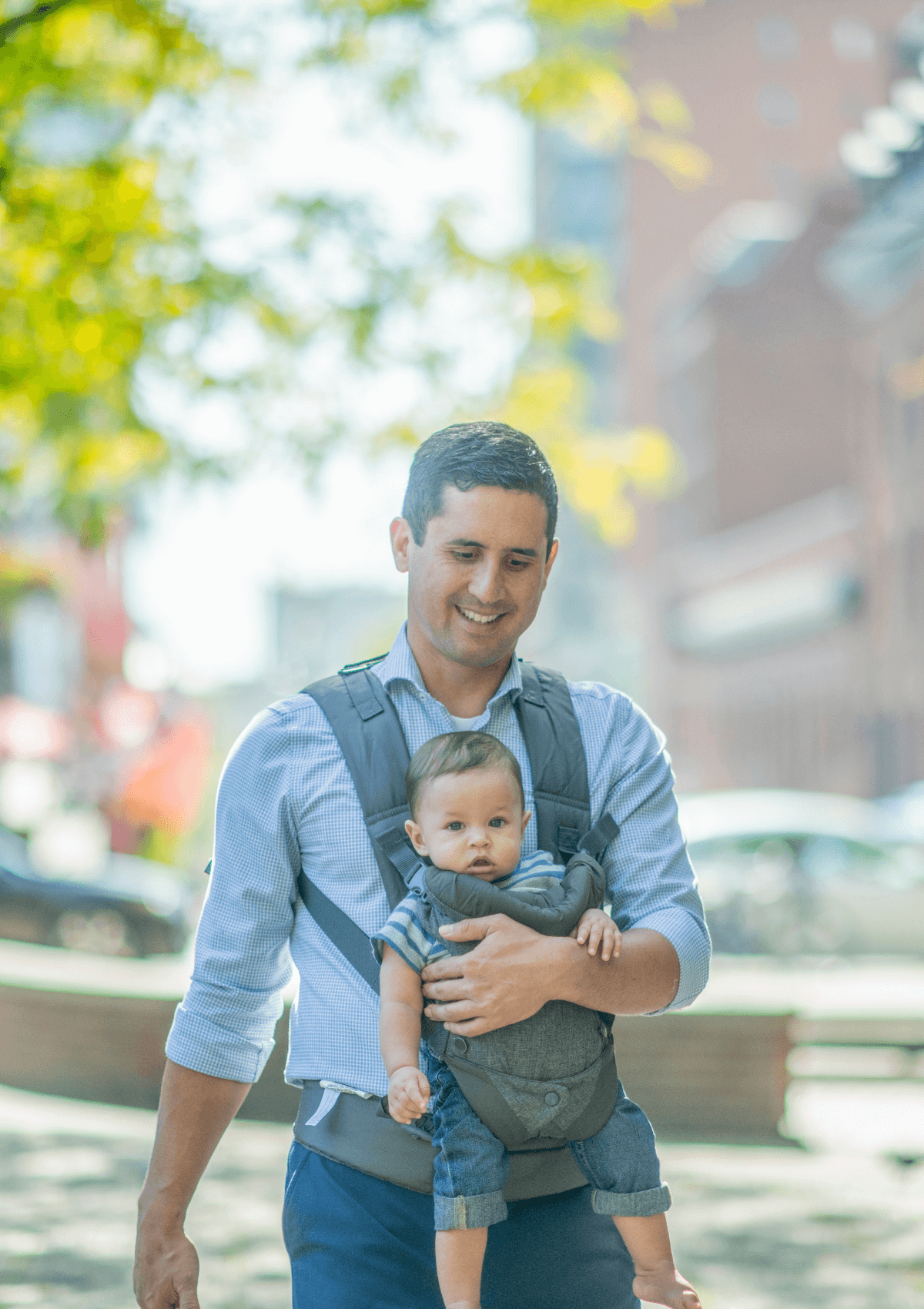 You can explore your city in the most efficient (and fun!) way using a guided or self-guided tour, and there are lots of these offered in almost every city in England. Taking dad on an organised tour gives you the best chance at a great day out, as your tour guide (or instructions, if it's self-guided) will let you in on all the things around you that you might miss, as well as navigating your most efficient route through the city.
You'll find lots of self-guided tours of your nearest city if you search, but these self-guided tours of London can be booked through GetYourGuide. Or if you're in the north, check out these self-guided tours of York through GetYourGuide for something different. One of the best Father's days out ideas, for sure.
England is one of the most visited countries in the world, there's a lot to do here!
8. Picnic and play sports in your local park
If you're trying to think of fun things to do with your dad outside, sometimes simply tossing the ball around is all your dad wants to do. He'll be really touched if you organise a picnic in the park that includes all his favourite foods, as well as some sports games for you both to play.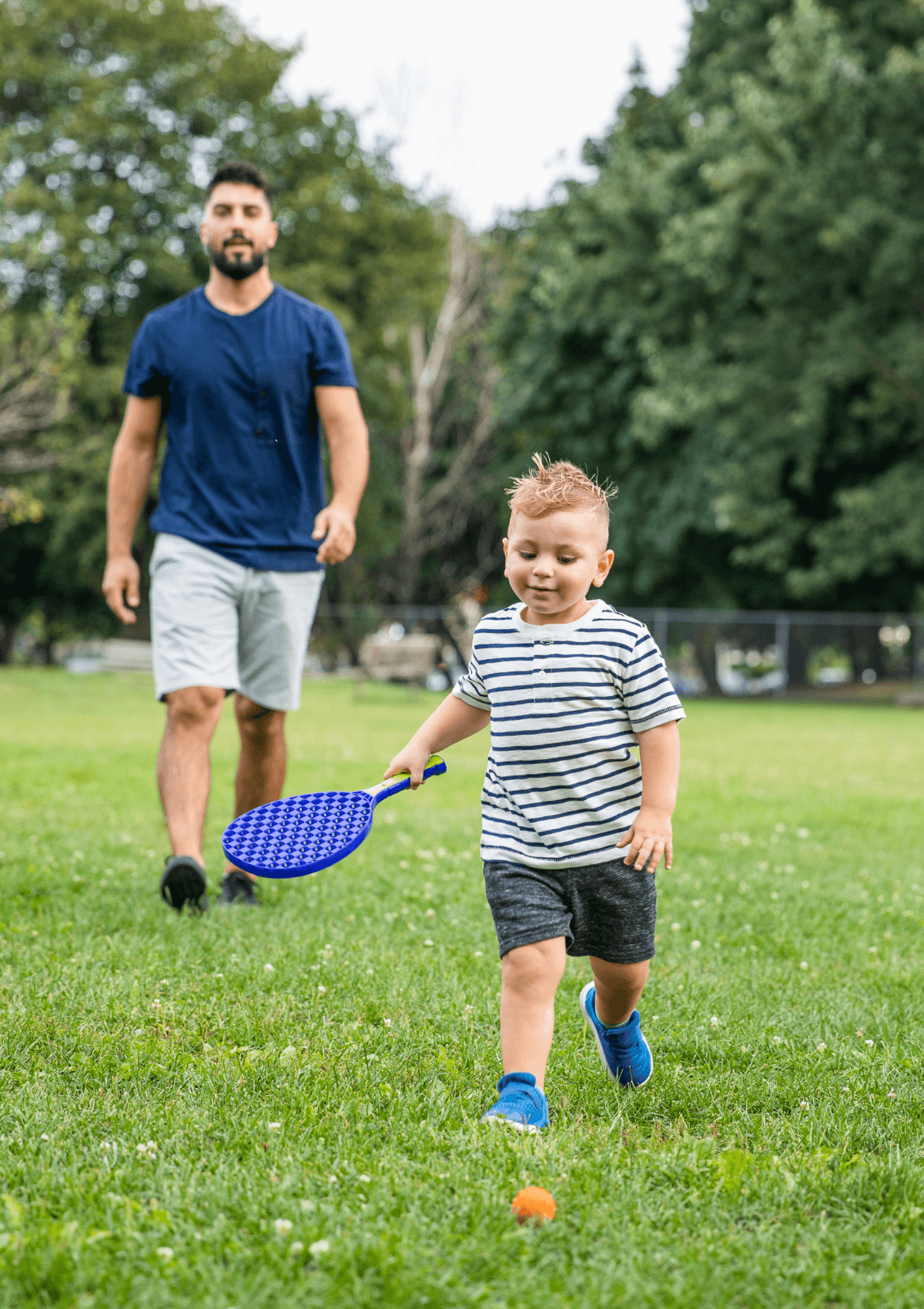 Bring a blanket, a basket of treats (dad's favs!) and his choice of either a football, rugby ball, tennis rackets, basketball, a cricket or rounders set, golf clubs, or anything else you might need for a great day out.
You could even get a bit goofy and bring space hoppers to race with! The point is spending time together, so dad probably won't mind what sport you choose. Either way it'll be one of the best Father's days out ideas.
9. Share his love of music
A simple way to show dad you care is to show an interest in his music, even if it's not exactly your thing. You never know, you might absolutely love one of his favourite artists! Some good ways to do this can be to make him a playlist, take him to see a live band somewhere, or check out any famous sites around England that hold significance to his music taste. A good example of this is The Beatles Story museum.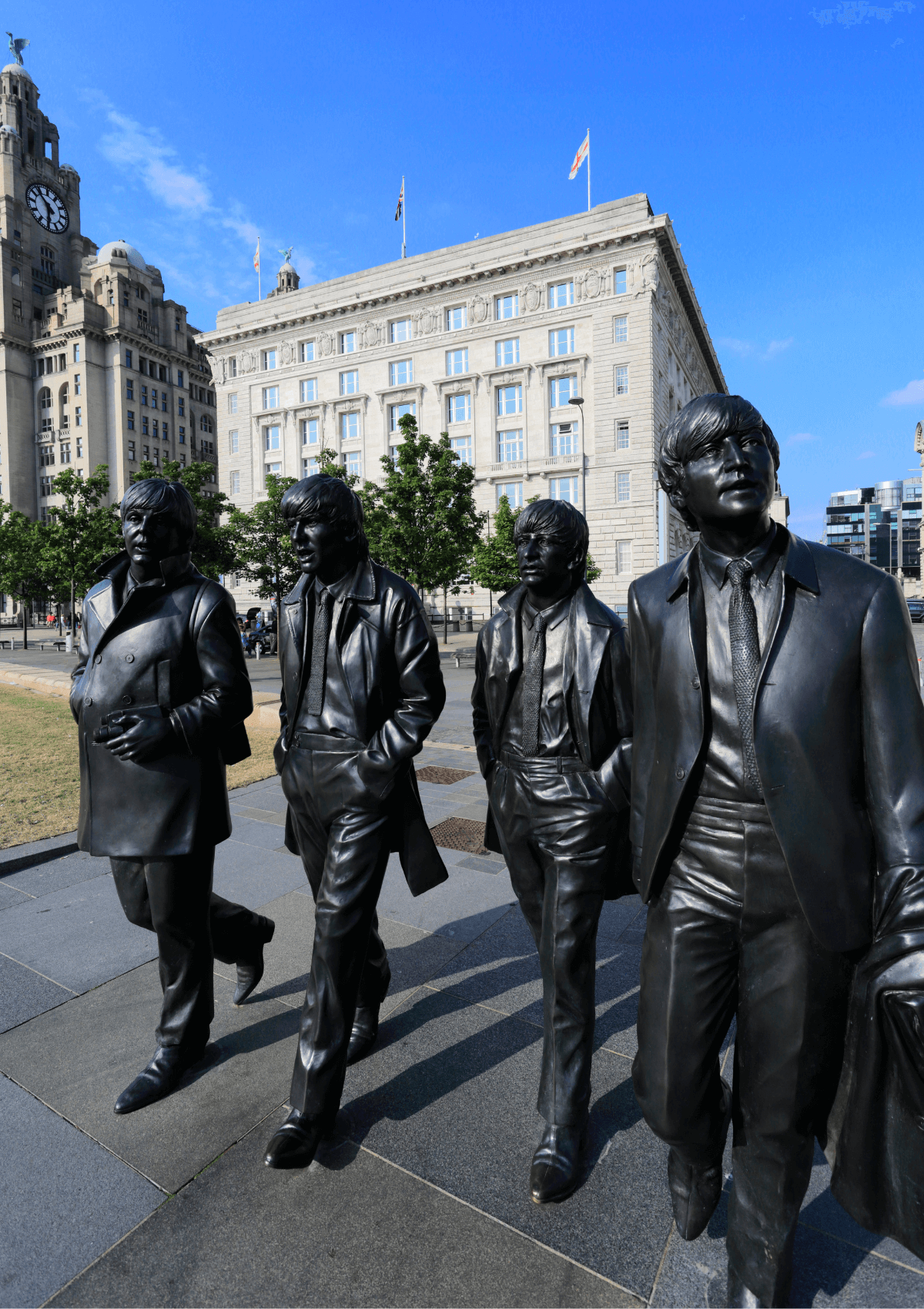 If your dad is a Beatles fan (who isn't?) he'll absolutely love The Beatles Story museum in Liverpool (you can book tickets for it through GetYourGuide, here.) He'll be able to tell you about the history of all his favourite songs, and you could even hit the famous Cavern Club later in the evening to see some other acts play in the exact spot where the Beatles once did. This is definitely one of the best Father's days out ideas if he loves his music.
Also, check out our 9 best day festivals in London to see if you can find a good one for your dad!
10. Do a day trip somewhere new in England
A day trip is never a bad idea. Tell your dad to book a day off in his calendar at his earliest convenience, make him a playlist for the road trip, and pick him up for his day out surprise.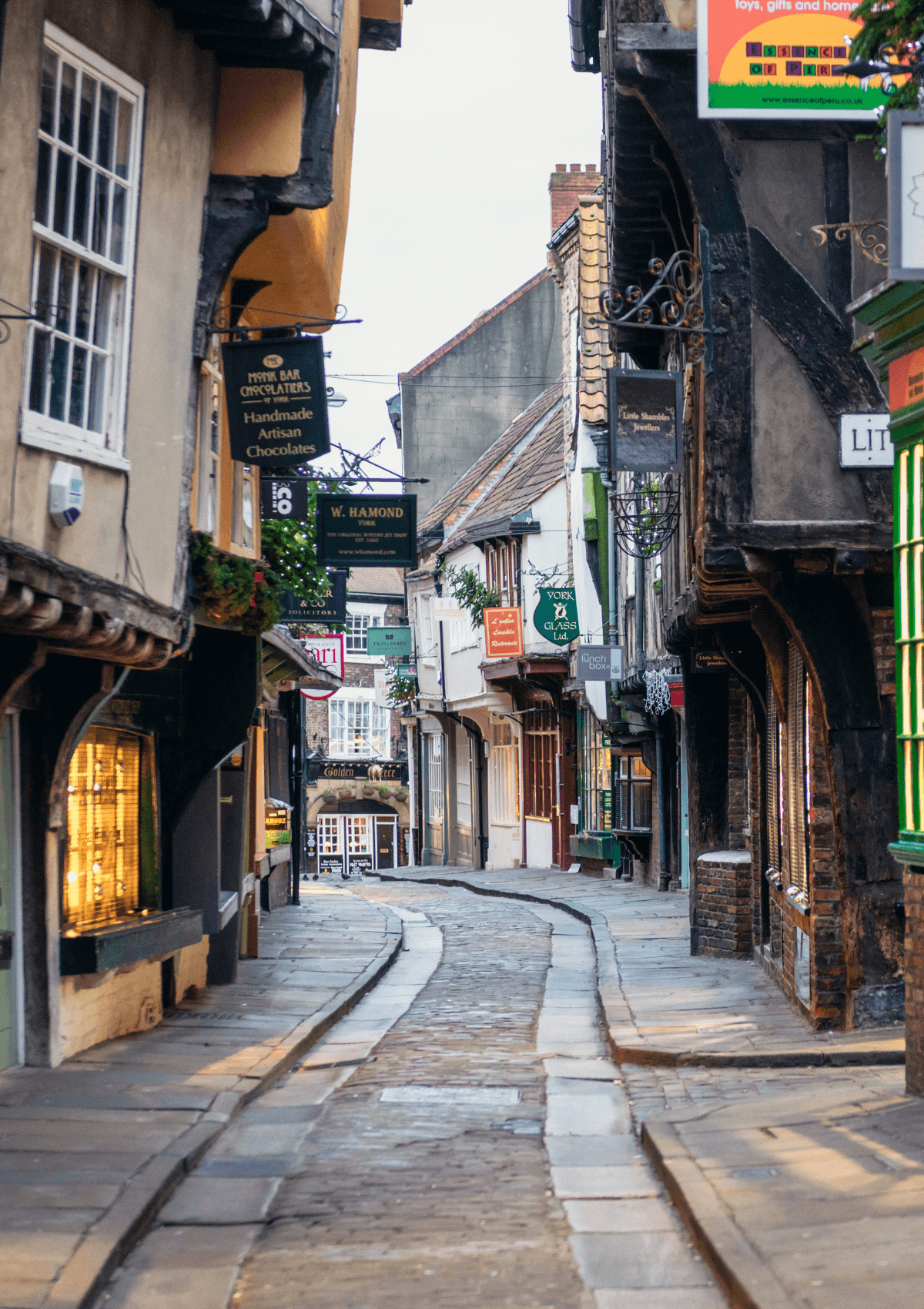 There are some absolutely fantastic day trips all around England, so if you're looking for ideas, you'll find some of our very best suggestions on this list:
Father's days out ideas don't get better than a day trip with your favourite guy, so get something organised for Father's Day and don't forget to take your camera to capture lots of special moments. He'll love it!
11. Take part in an adrenaline activity
Time to make dad feel like a teenager again! If you get your adrenaline junkie streak from him, a day out that involves some sort of pulse-racing, hair-raising activity could be right up his street.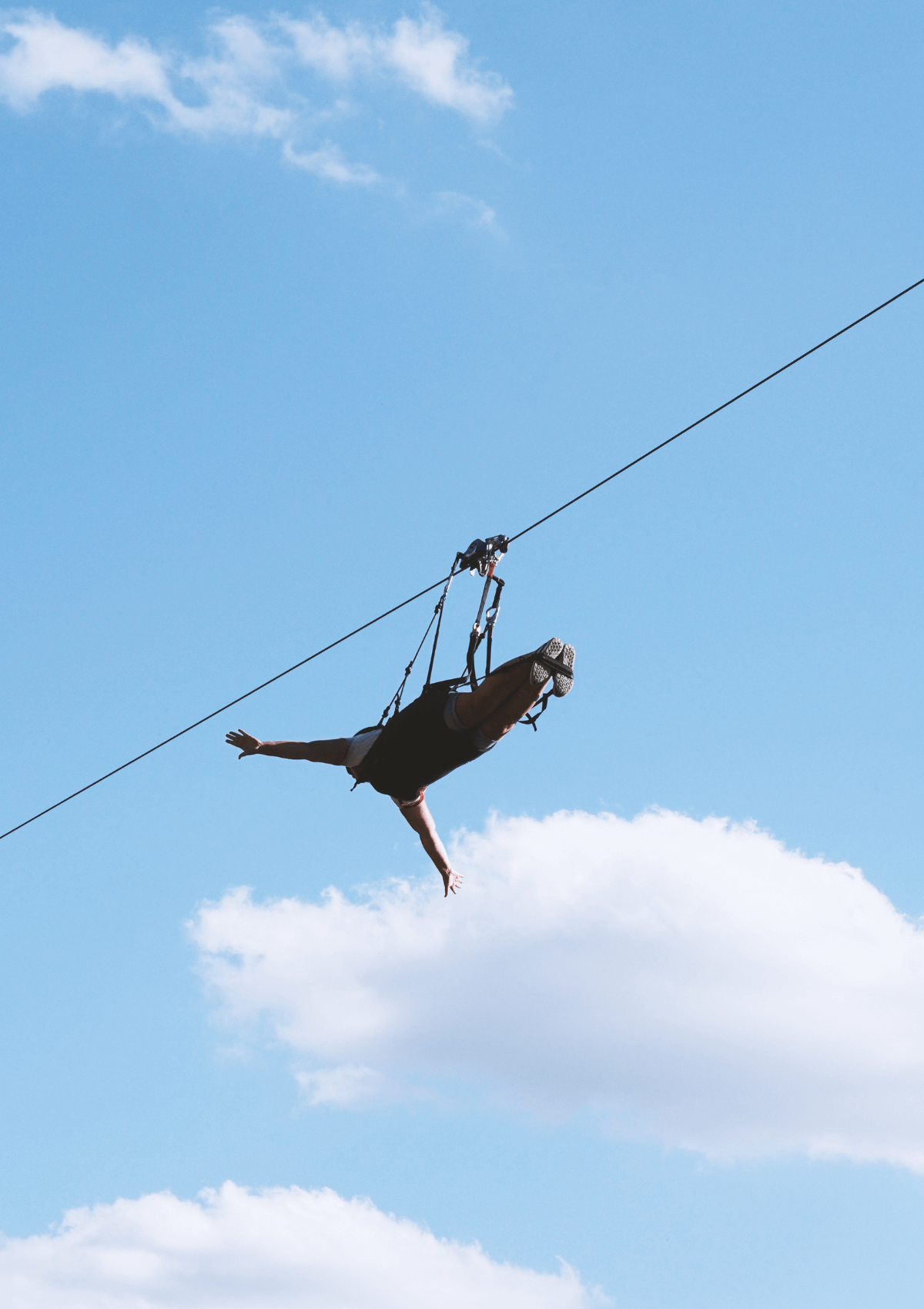 From zip lining to speed boats to abseiling to axe throwing to climbing to coasteering to flying and much more, you'll find loads of ideas when you book tickets for adrenaline activities through GetYourGuide. There's even a 'James Bond for a day' experience on there, so if your dad is a big 007 fan, it could be one of the best Father's days out ideas you've ever had.
The best father's days out ideas
These Father's days out ideas are sure to have your dad feeling totally spoiled and extra special. It's easy to get in your head about what to get your dad on Father's Day to show him you care, especially if you feel he's not an easy one to buy for. For the man who has everything, these days out will be perfect for spending some quality time together, and will almost certainly be a great day out for you too!
Got more great Father's Day out activities in mind? Let us know so we can add them to the list!
Quicklist: Father's Days Out Ideas
Do something outdoors-y together
Book tickets for a sporting event
Play at a board game café
Take him to one of the 21 most popular attractions in England
Buy him a pint at one of England's best breweries
Ride the rollercoasters at a theme park
Explore your nearest city together
Picnic and play sports in your local park
Share his love of music
Do a day trip somewhere new in England
Take part in an adrenaline activity
---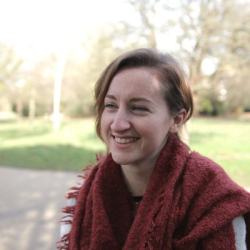 Latest posts by Caitlin McAllister
(see all)