10 Best Day Trips from Bath (All Within 1 hr 10 Mins!)
Bath is one of the most picturesque cities in England, and if you live there you're blessed with an almost never-ending list of fun things to do. If you fancy heading out of the city for a change though, the surrounding areas of England have lots of brilliant, fascinating days out just waiting for you. These are our top picks of the best day trips from Bath.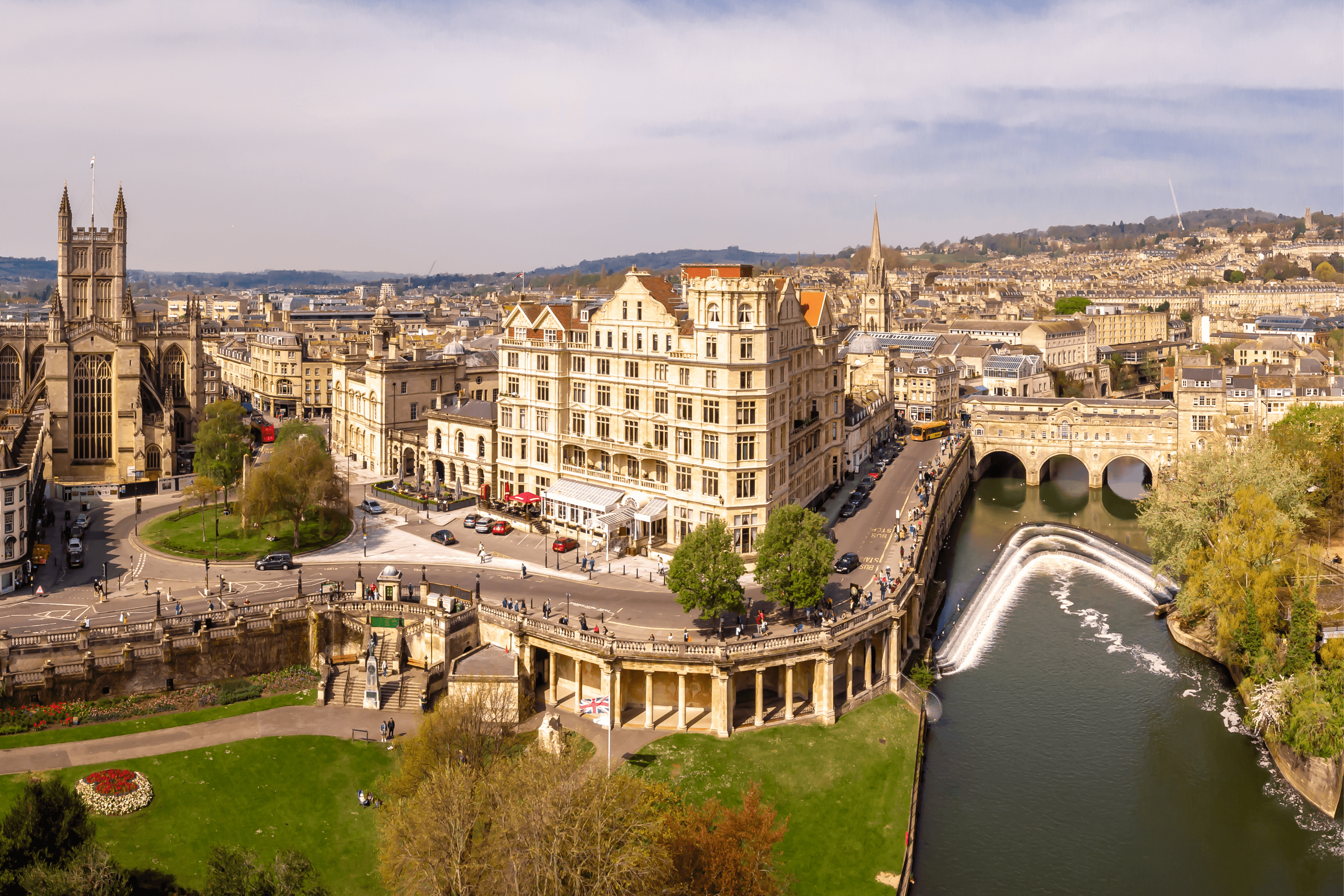 Bath is home to the famous Roman Baths, the Abbey, the Thermae Spa that you could literally lounge in for a month and never feel the need to leave. If, however, you're in the mood for a day trip somewhere outside of Bath — but not somewhere miles and miles away — then we've rounded up the very best ones within about an hour of the city.
From Stonehenge to Glastonbury, and Longleat to the Cotswolds, there are so many places to visit near Bath. Whether you're looking specifically for day trips from Bath, or you're based further afield and interested in day trips from Somerset, keep reading for a bunch of really fun, interesting and family-friendly days out.
1. Glastonbury from Bath
Travel Time: Around 50 minutes by car
Glastonbury is perhaps best known for being home to one of the biggest music festivals in the country, but despite what you might think, it is in fact an actual place that exists all year round — no, really!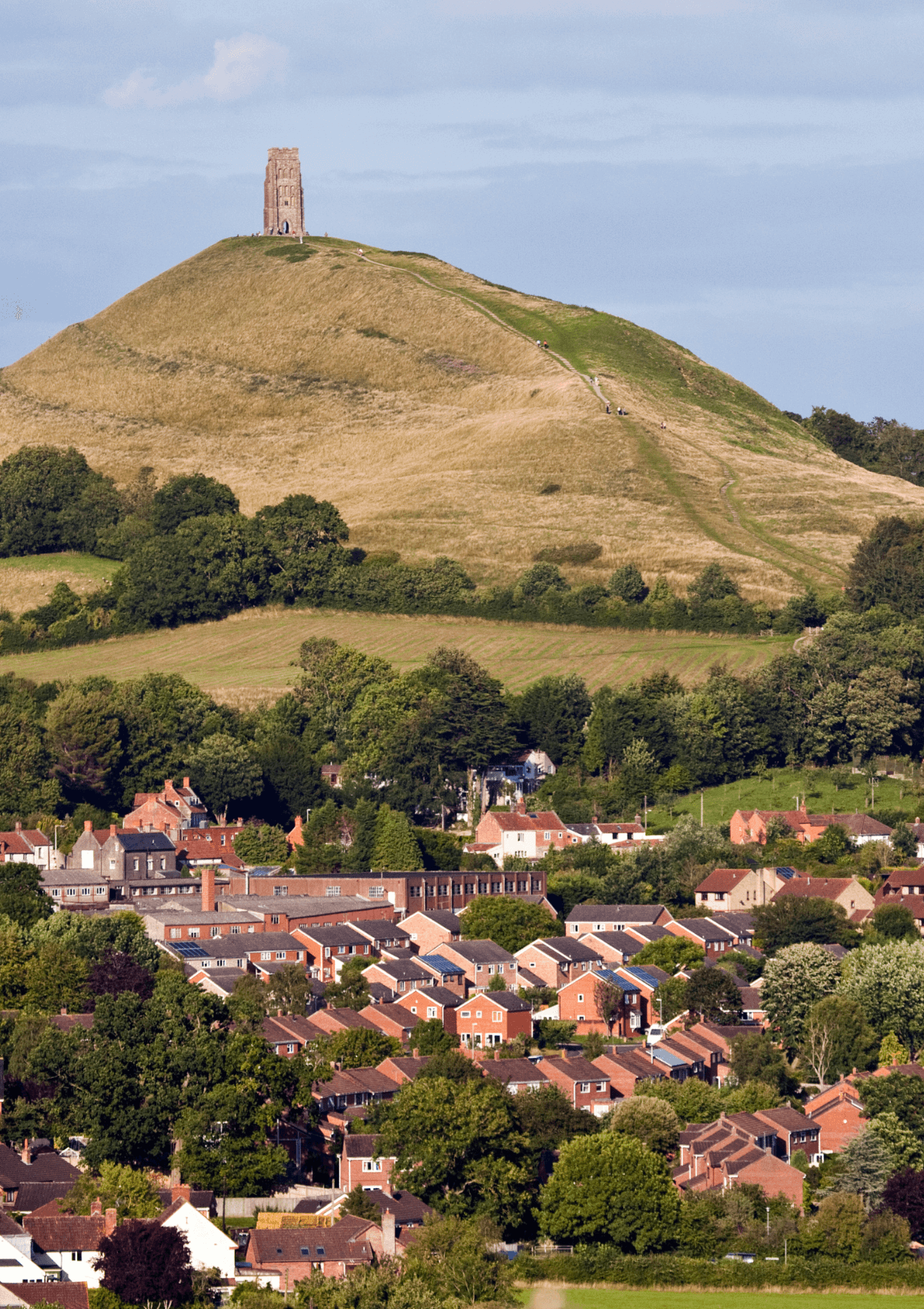 There are many things to do there such as Glastonbury Abbey, the Glastonbury Mural Trail, the Glastonbury Way walk and Glastonbury Tor, which has lots of legends surrounding it. It's supposedly home of the 'Lord of the Underworld', as well as where fairies used to live, so if you like a bit of mythical intrigue this might just be the place for you.
It's free to go see the Tor, so this is one of the best day trips from Bath if you're looking to save on costs when you get there and have an affordable day out. Pack a picnic to make it even cheaper.
2. Stonehenge from Bath
Travel Time: Around 50 minutes by car
The historic site of Stonehenge is pretty much a must-see if you're visiting England, as it's one of the ancient wonders of the world and one of the most recognisable English landmarks no matter where you are in the world.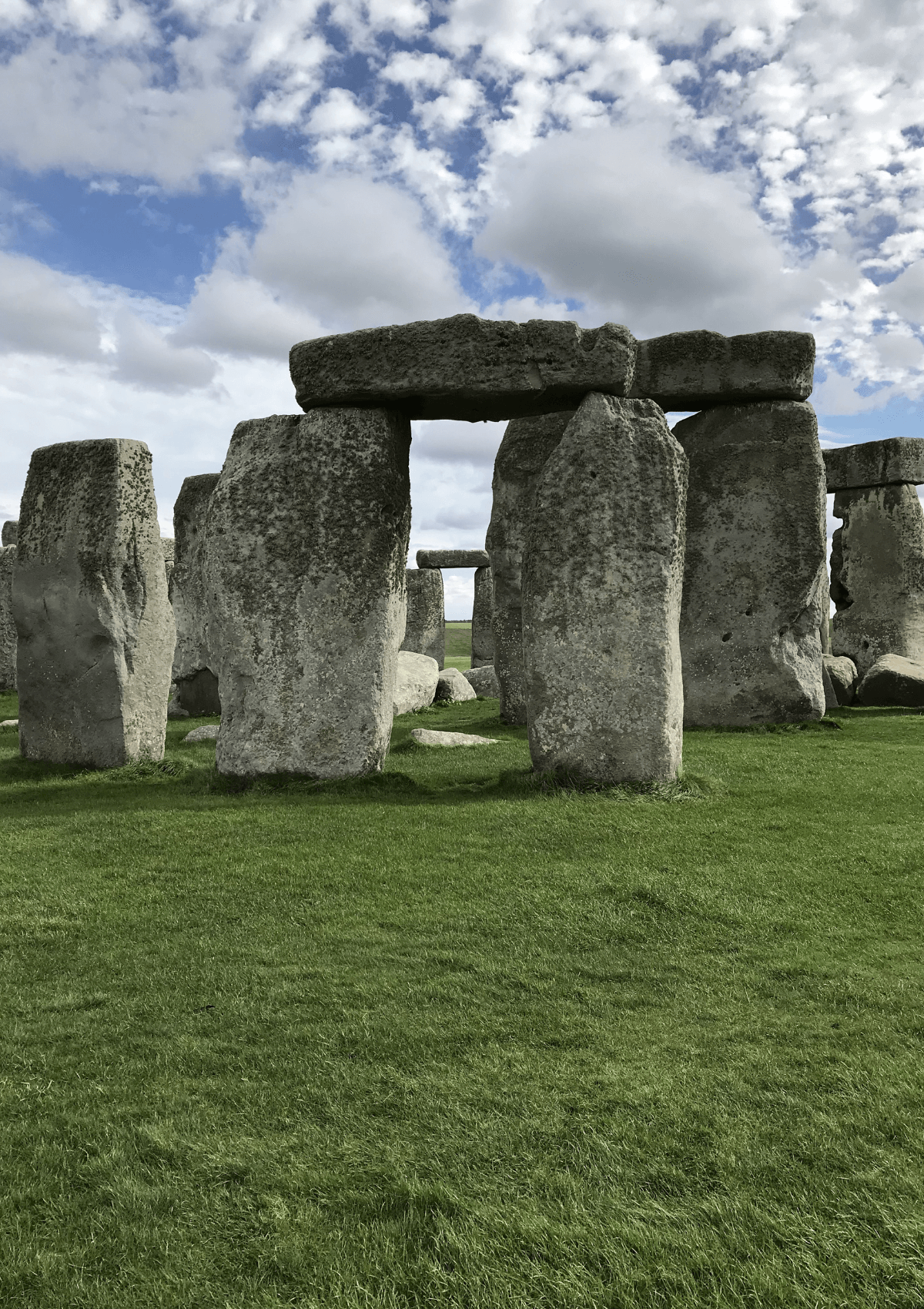 You can drive to it (around 50 minutes in the car) and grab an entry ticket when you get there — although this is an extremely popular tourist site, so we recommend getting your ticket in advance. You can book tickets to Stonehenge through LoveToVisit here.
This UNESCO World Heritage Site is found in Salisbury, and while there you can visit the fascinating museum to learn more about what happened there 4,000+ years ago. And of course, you'll see the famous Standing Stones and feel their mystical energy. Bring your camera along to this one and be prepared to soak up as much ancient history as you can on one of the best day trips from Bath.
Make sure to check out our top tips on visiting Stonehenge to really make the most of your visit.
3. Cirencester from Bath
Travel Time: Around 55 minutes by car
It might not be the first place you think of when you think day out in England, but there's actually a lot to do and explore in the historic market town of Cirencester in Gloucestershire. It's one of the longer day trips from Bath as it takes around 55 minutes to get there, but once you arrive it's a lovely day out.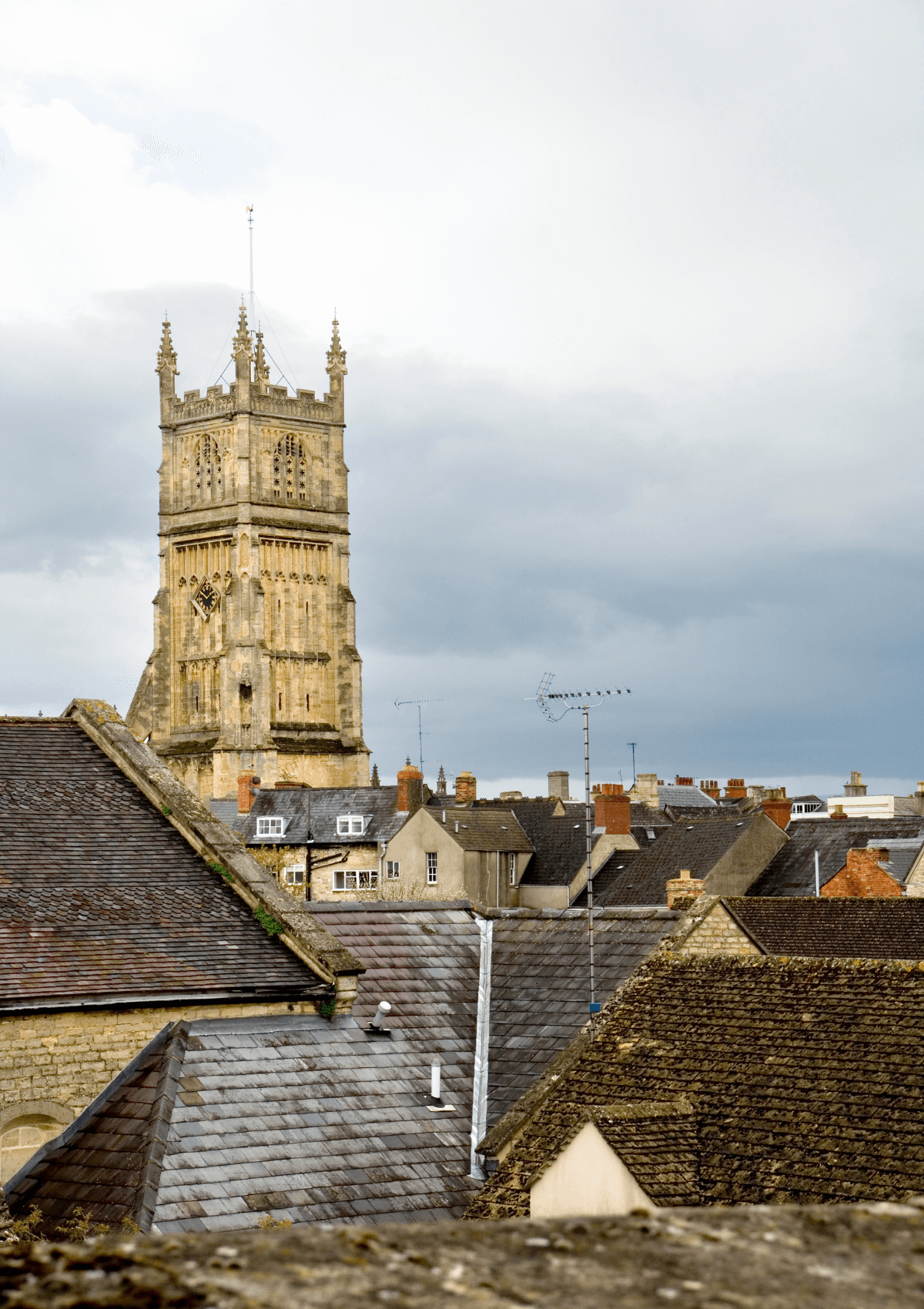 It's known as the 'Capital of the Cotswolds', and the title makes a lot of sense when you see it in person. With tonnes of Roman architecture, great restaurants and some fantastic shopping to satisfy any retail therapy you might need, it's a brilliant place to add to your list of day trips near Bath.
Check out the history at the Corinium Museum, watch a match at Cirencester Park Polo Club, explore the grounds of the Abbey, or just spend the day wandering around and taking in the beauty of this under-rated city.
Cirencester really is one of the best days out in the Cotswolds, and it's within driving distance of Bath so it's perfect for your next day out if you're looking for a mini city break.
4. Dyrham Park from Bath
Travel Time: Around 20 minutes
If you need something under half an hour, Dyrham Park is one of the best day trips from Bath as it has everything; great walks, history, beautiful gardens and even a small shop and cafe if you're peckish. This 270-acre park is a stunning place to head to for a day out, and it's only 20 minutes away from Bath.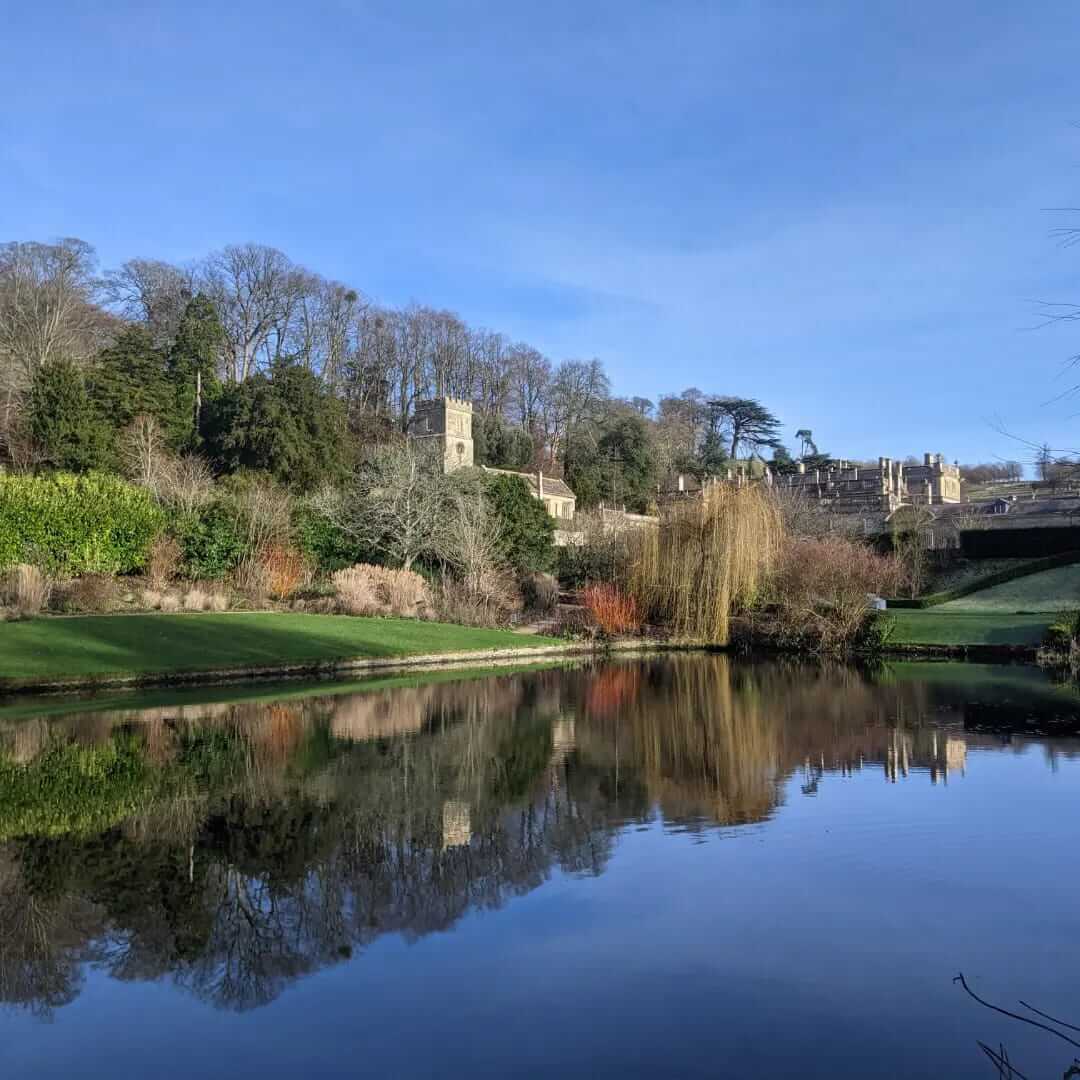 Dyrham Park and its 17th-century house and garden is a National Trust site, so it's incredibly well-maintained. If you're bringing the kids along, the recently renovated play area at the Old Lodge is a great place to stop for some playtime, and if the weather's nice you can grab an ice cream there too.
Keep an eye out for their events on the website as they're always putting on great things for both kids and adults, from garden and flower shows to free guided tours of the grounds. If you're wondering if a National Trust membership is actually worth it, we've reviewed it here so you don't have to do the guess work.
READ MORE: How to Do a Day Trip from London to Bath
5. Longleat Safari Park from Bath
Travel Time: Around 30 minutes by car
If you're anywhere near this part of the country you've probably heard of Longleat, as it has a well-earned reputation as one of the best safari parks in England. This huge estate might not look like the safari park you have in your head, but it was actually the first safari park to open outside of Africa in 1966, and has continued to draw crowds from Bath and beyond.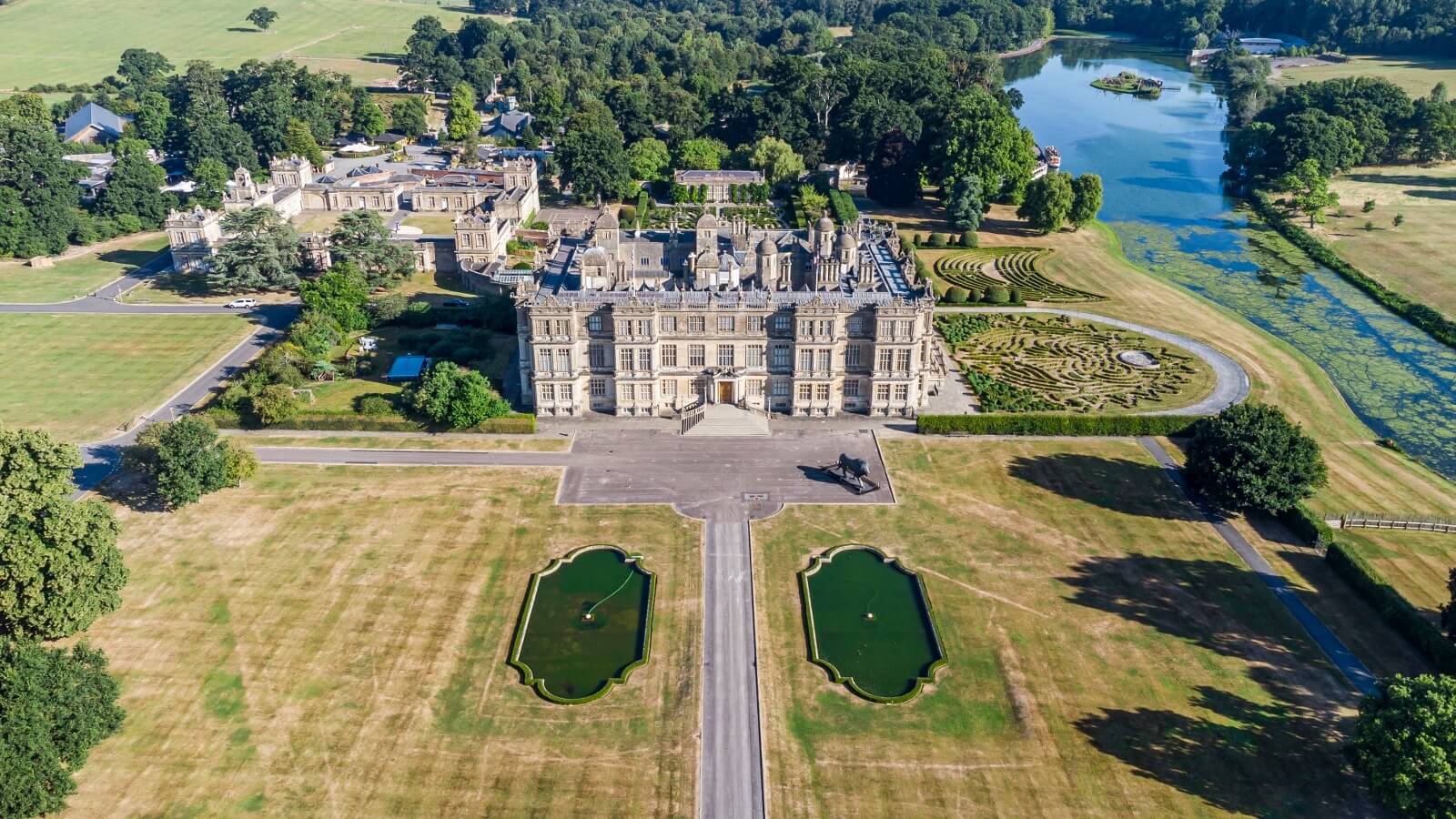 The stately home is a stunning piece of Elizabethan architecture, and is surrounded by 120 species of animals from cheetahs to monkeys to giraffes. There are areas you can walk through, drive through, and even get a boat through, so whatever kind of day out you're in the mood for this is without a doubt one of the best day trips from Bath, especially if you're bringing curious, animal-loving children.
And if you're there to celebrate an occasion (or you just have an infatuation with tigers) the Tiger Feeding VIP Experience is a really special day out, and one of our top 12 animal experiences in England for a special occasion.
6. The Cotswolds from Bath
Travel Time: Around 1 hour 10 minutes
This one is slightly over an hour at 1 hour 10 minutes, but we promise it's worth it. Especially if you want to get out in nature and go on walks. Day trips from Bath to Cotswolds are always fun if you prep in advance, know which part of the Cotswolds you're heading to, and take water and snacks so you're never caught short!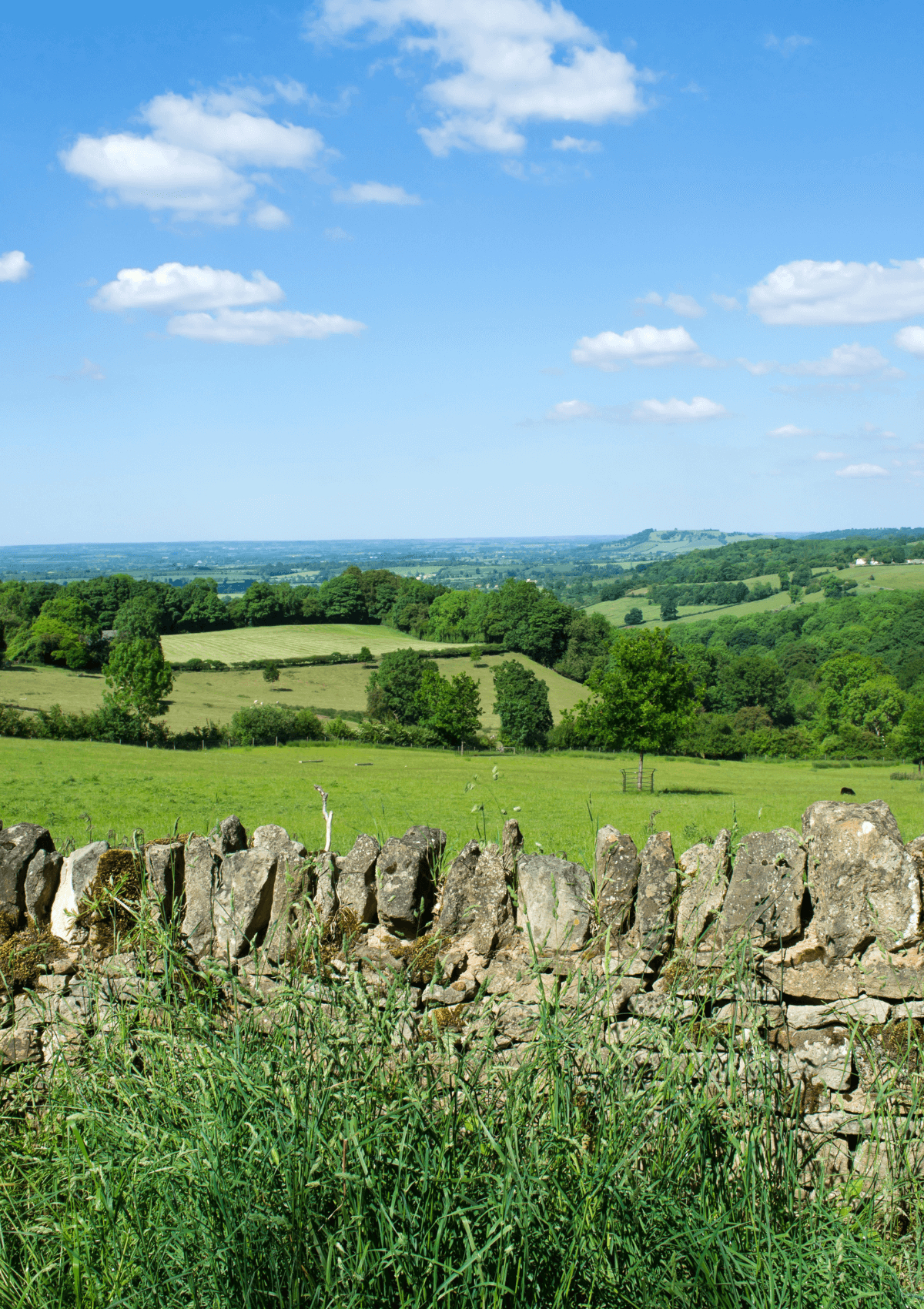 There are lots of places to go in the Cotswolds, but if you're sticking to the southern end of this area (closest to Bath) then simply parking up somewhere beautiful and exploring the area on foot is a great way to spend the day.
Malmesbury is a lovely town to do this in, so you get to enjoy the quaint nature of Cotswolds towns while still heading out into the sticks for a good walk with the family to stretch your legs and do some English wildlife-spotting.
If you'd rather join a guided tour, you can book onto this guided day tour of the Cotswolds to see some of the best sites in the area.
READ MORE: All About Bath Christmas Market
7. Bristol from Bath
Travel Time: Around 15 minutes by train
If you're looking for handy train trips from Bath, Bristol is one of the best places to go. Some trains whizz there in just 10 minutes so you can guarantee this is one of the easiest day trips from Bath.
There is SO much to do in Bristol… one day won't be enough. It's a modern, buzzing city with a great mix of historical and cultural activities, as well as fun, unique experiences you won't get anywhere else. Walk across the Clifton Suspension Bridge, visit the many museums, climb the Cabot Tower, or try out one of these many date ideas for Bristol with your other half.
If you're a Banksy fan, you'll love the Blackbeard to Banksy Ultimate Bristol Walking Tour, which you can book here, or if you want to do even more in Bristol we've created this great Bristol itinerary that will help you hit all the highlights.
8. Cheddar Gorge from Bath
Travel Time: Around 45 minutes by car
If you're in the mood for a big ol' walk, lace up your hiking boots and hop in the car for around 45 minutes to get to Cheddar Gorge. This is easily one of the best day trips from Bath if you want to stretch your legs and boost your daily step count.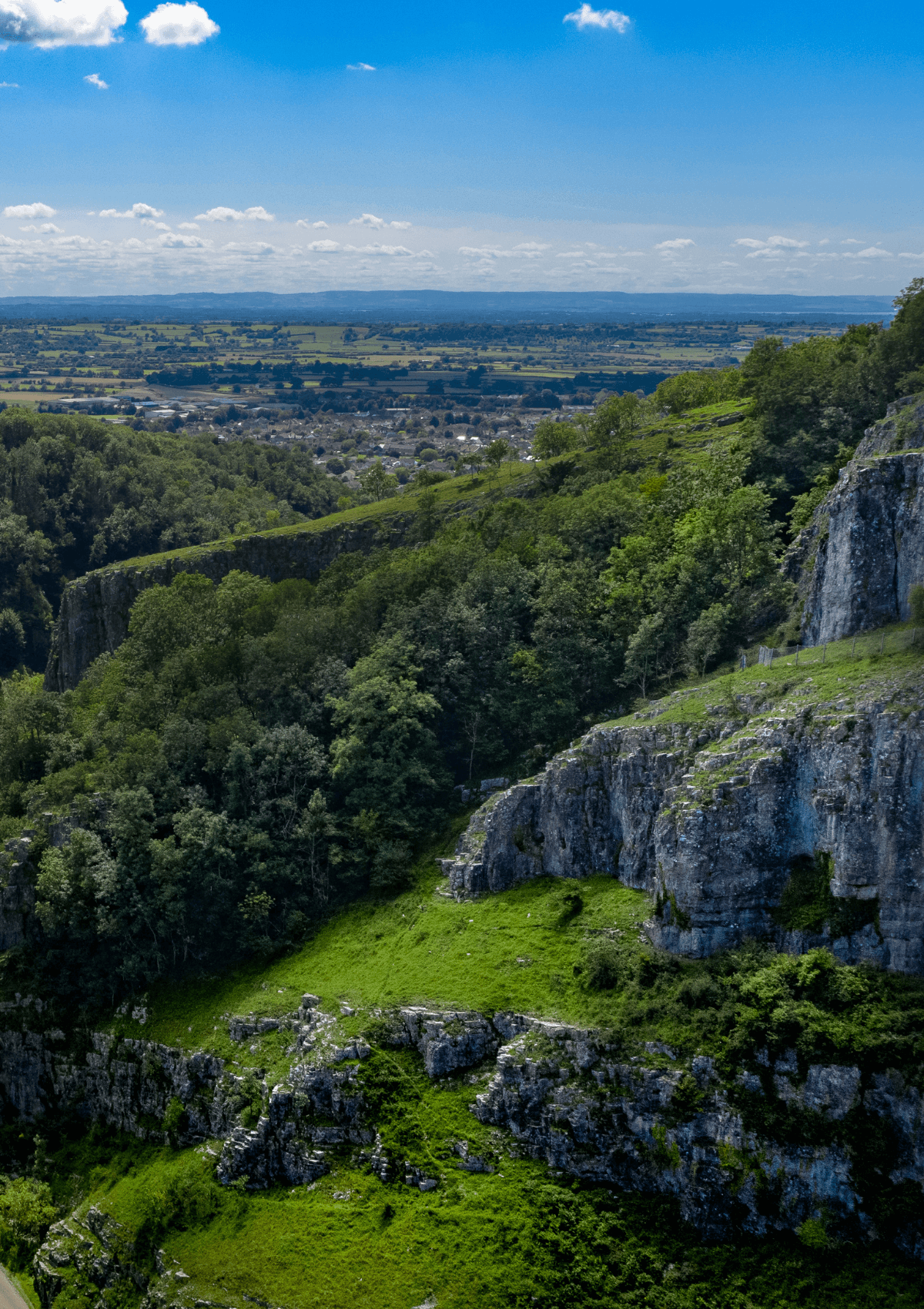 Cheddar Gorge is stunning, and one of the best walking trails in England. Not only is this area great for hiking, it's also got tonnes to do… particularly if you like cheese. Park up in the cute town of Cheddar, visit the famous caves, taste the cheese (a highlight, surely!) and go walking in this beautiful area of England.
If you need inspiration for your trails, these are the 7 best Cheddar Gorge walks to hike off that cheese.
9. Castle Combe from Bath
Travel Time: Just under 30 minutes by car
A visit to Castle Combe should definitely be on your list of day trips from Bath, but don't be fooled; the castle that gave this historic village its name was actually demolished centuries ago. The remaining village is still called Castle Combe, and it's a beautiful place to visit for any day out as well as being one of the most interesting towns in England.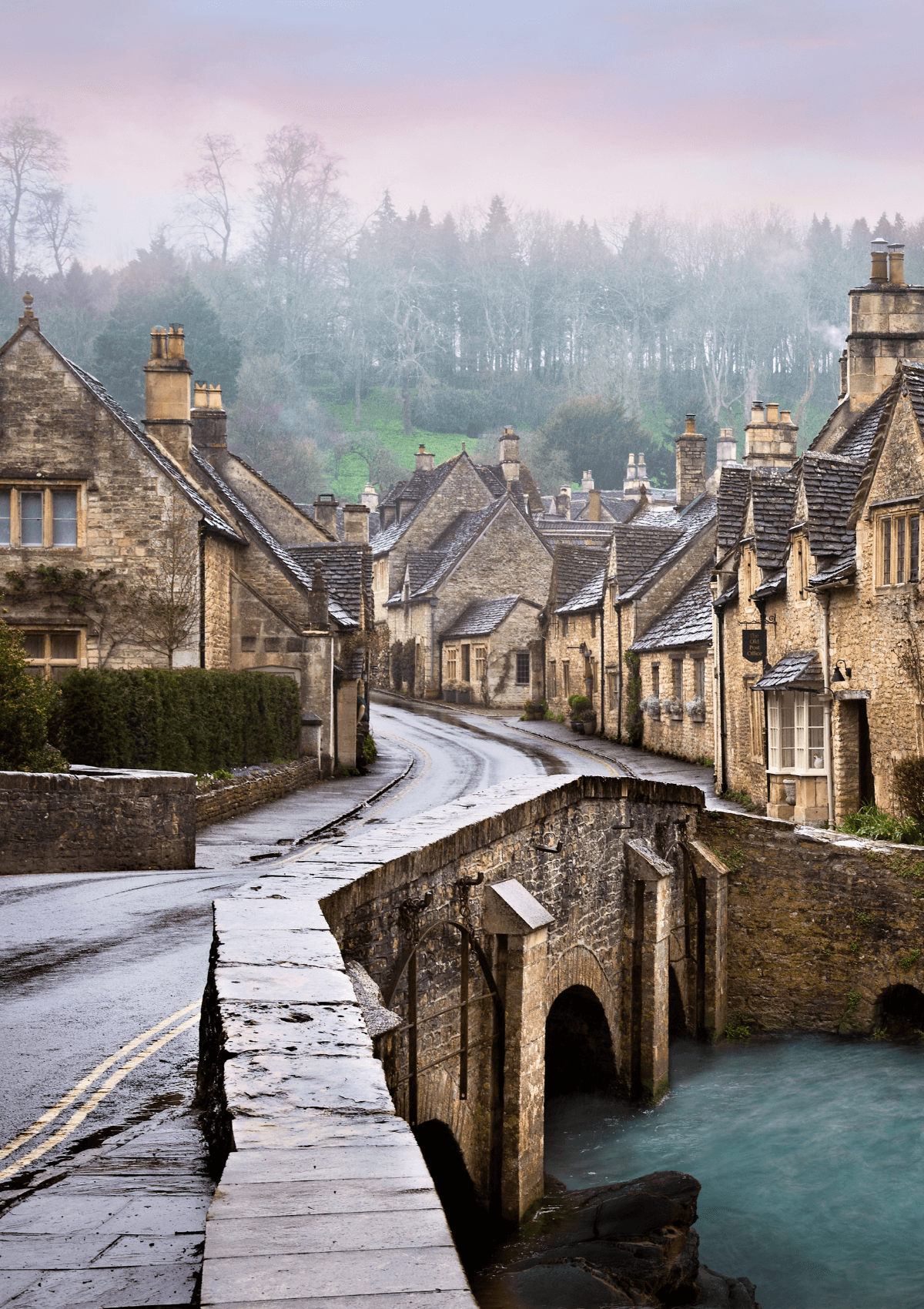 Nestled in the Cotswolds Area of Oustanding Natural Beauty, Castle Combe is so pretty that it has been used in several feature films such as Stephen Spielberg's War Horse, so don't forget to bring your camera to this one. It's also apparently home to one of the oldest working clocks in the country.
Castle Combe is great for a casual wander around, and easily one of the best days out in Wiltshire. Well worth a visit if you love to explore cute villages — who doesn't?!
10. Gloucester from Bath
Travel Time: Just over 1 hour by car
Gloucester is a gorgeous city with so much history you'll find it easy to spend a whole day there. The cathedral is one of the main features, towering above the rest of the buildings and making Gloucester look postcard-perfect.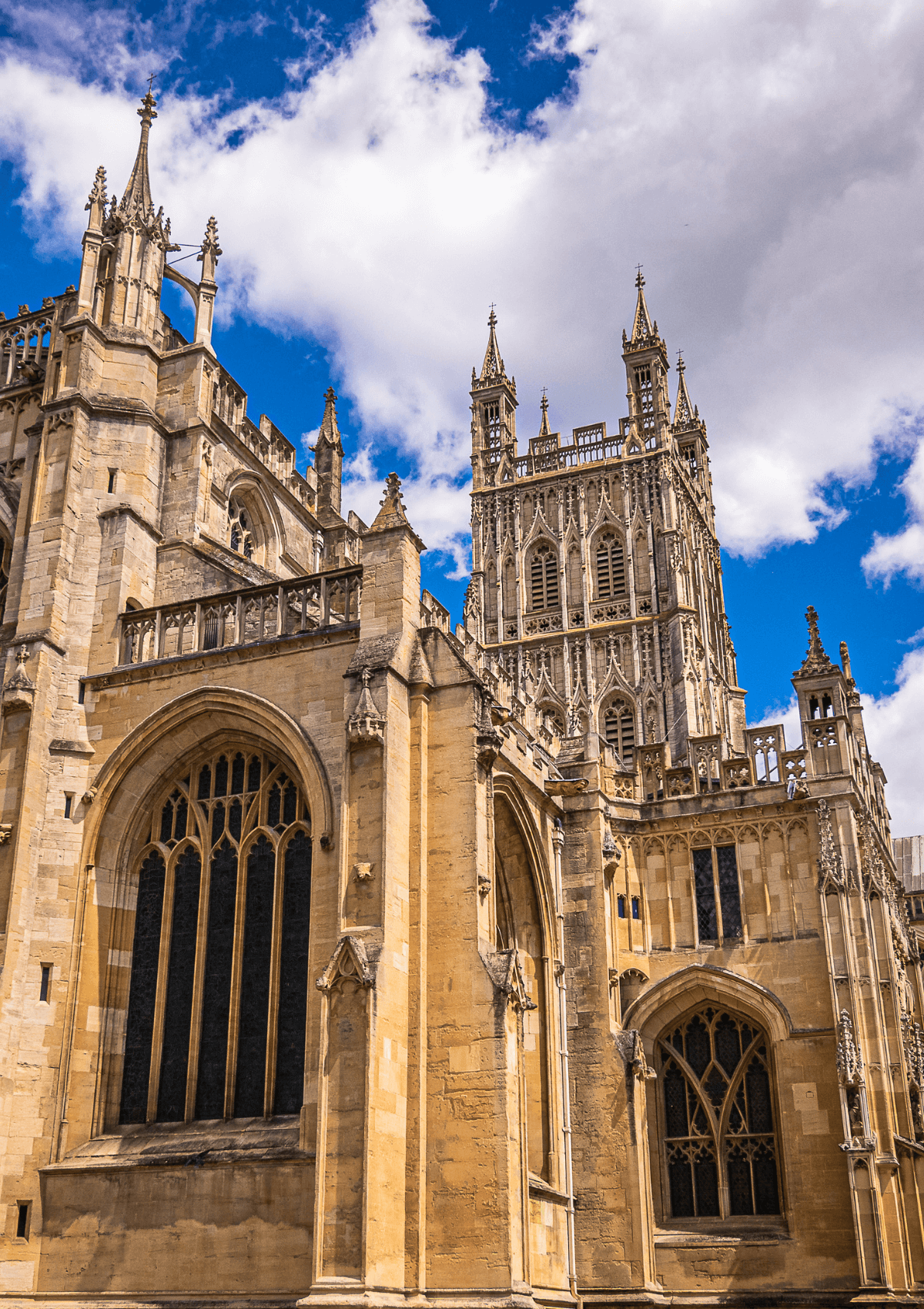 Visit one of the many museums (like the Soldiers of Gloucestershire Museum or the Jet Age Museum), shop 'til you drop in Gloucester Quays, walk around the docks to take in the magic of this beautiful city, and grab dinner at one of the numerous great restaurants in the area.
If you're nearby at the right time of year, you might be lucky enough to catch the world famous Cooper's Hill Cheese-Rolling and Wake which takes place just outside the city. It's a contest where participants chase a wheel of cheese down a huge hill, and yes, it's as entertaining as it sounds…
10 Best Day Trips from Bath
Already planning to go on one of these great day trips from Bath? There are plenty to try so you don't need to choose just one. If you live in Bath, pick your favourites, book the tickets you need, and add them to your calendar so you have some fantastic day trips to look forward to this year.
And if you find anymore great day trips from Bath, let us know so we can add them to the list!
Quick list: 10 of the Best Day Trips from Bath
Glastonbury day trip from Bath
Stonehenge day trip from Bath
Cirencester day trip from Bath
Dyrham Park day trip from Bath
Longleat Safari Park day trip from Bath
The Cotswolds day trip from Bath
Bristol day trip from Bath
Cheddar Gorge day trip from Bath
Castle Combe day trip from Bath
Gloucester day trip from Bath
---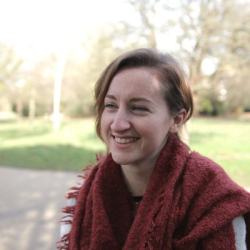 Latest posts by Caitlin McAllister
(see all)