7 Best Cheddar Gorge Walks to Hike Off that Cheese!
Yes, Cheddar Gorge is the place the cheese comes from. It's also one of the most beautiful places to explore in England, with plenty of gorge-eous walks and hikes for your days out. You'll find it in Somerset, and with stunning cliff top views, curious caves and exciting trails to try out, enjoy these Cheddar Gorge walks.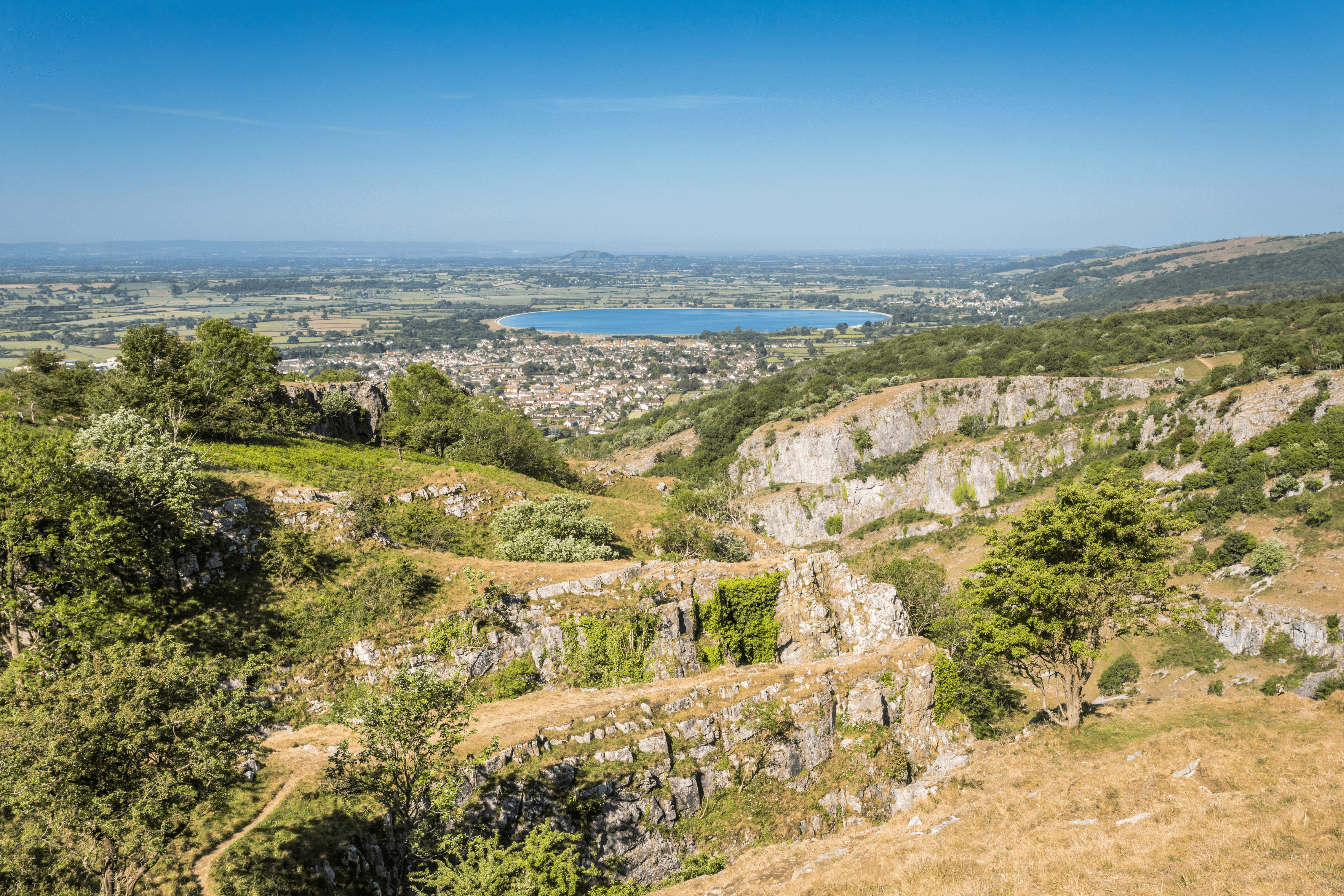 It's spectacular as far as the eye can see, and at almost 400ft deep and 3 miles long, Cheddar Gorge is officially England's biggest gorge. Size aside, it's an absolutely stunning area with lots to see and explore among these craggy rocks. Visit for the hiking, the wildlife, the epic scenery, or whatever else you love about the outdoors – Cheddar Gorge walks are definitely one of the best things to do on a day out in Somerset.
You may have heard it called the Cheddar Gorge Walk, the Cheddar Gorge Circular Walk, the Cheddar Gorge Cliff Top Walk, or something else entirely. These are all names for different parts of this awe-inspiring trail that you'll want to bring your camera along to. There are also lots of other walks in and around the area of Cheddar Gorge, so the fun doesn't stop on the cliff tops.
You can travel to Cheddar Gorge in around 45 minutes from the city of Bristol, or 50 minutes from Bath, so it's relatively easy to find the train route you need. If you're coming by car and looking for Cheddar Gorge walk free parking, your best bet is to head to the roadside parking along the trail near Black Rock (more on this area below) as it's completely free. If you'd rather start your walk from the famous Cheddar Village though, you can pay to park there instead.
So without further ado, this is your guide to the best Cheddar Gorge walks and walks in the surrounding area, conveniently listed in order of their length in miles. Happy trails!
7 of the Best Cheddar Gorge Walks
These are the top walks in Cheddar Gorge for you to enjoy.
1. Cheddar Village Walk, less than 2 miles
We'll start our list of Cheddar Gorge Walks with an easy one!
If you're looking for a Cheddar Gorge short walk with an easy-to-follow path, you'll want to head to Cheddar village. It's one of the best towns in Somerset to visit, and is just too cute to miss. A short loop walk around this village is always a good idea while in the area, with plenty of adorable cafes and shops to explore. Not to mention the famous cheese – you can't come to Cheddar and NOT try some cheddar!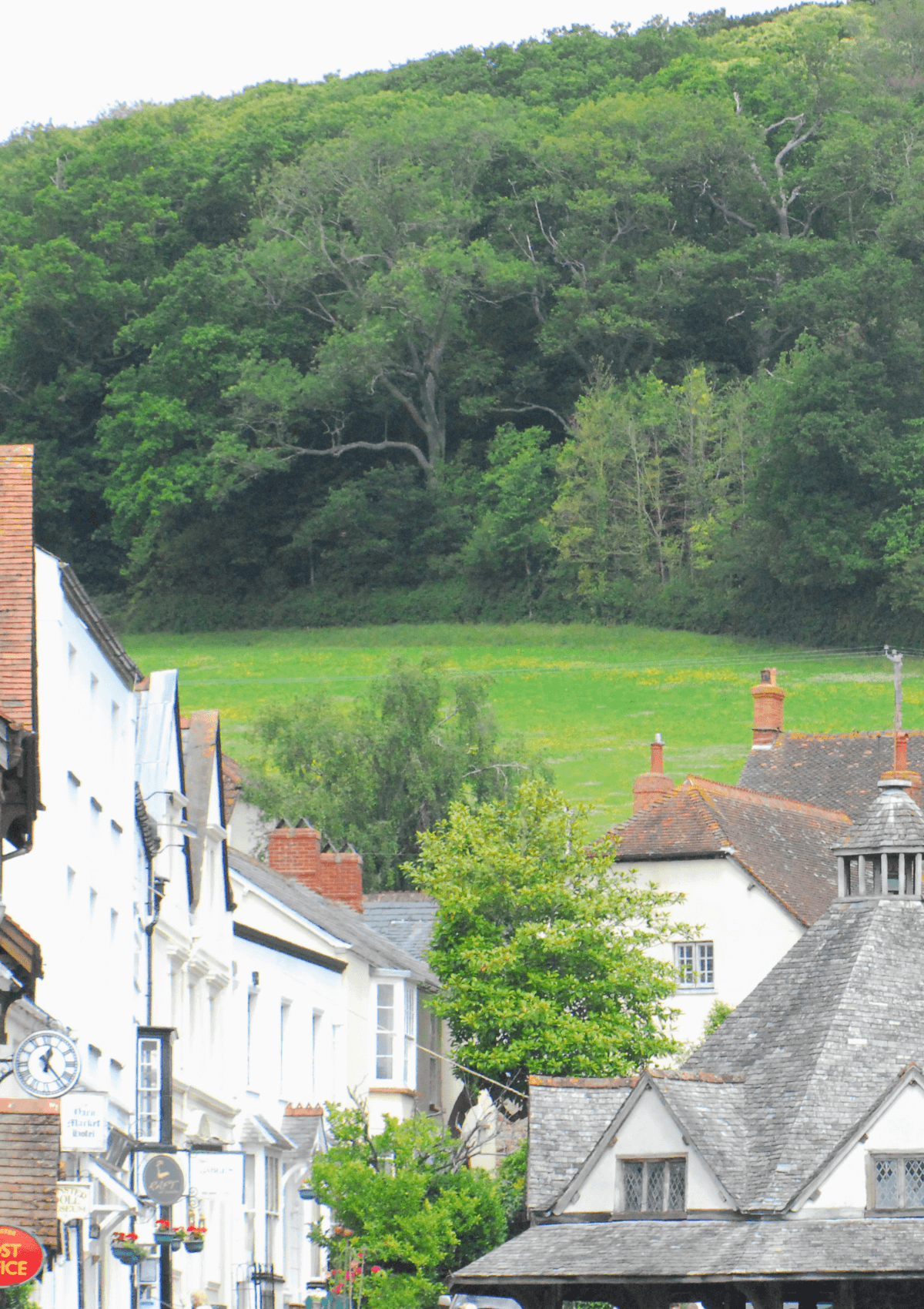 The village of Cheddar is beautifully historic, with sites such as St Andrew's Church and St Columbanus ruins to keep you occupied. A short walk out of the village is also the manmade waterfall Cheddar Gorge Waterfall which is well worth a visit.
You can start at Cheddar Bridge, head up to the Cheddar caves then loop back again, and the whole walk is less than 2 miles around the village. This is one of the best Cheddar Gorge walks if you need a little more to entertain you than just nature; why not stop off for afternoon tea at the Lion Rock Tearooms, learn how cheddar cheese is made, or walk a little further to taste some Somerset cider at the Cider Barn.
2. Cheddar Reservoir Loop, 2.5 miles
If you need an easy Cheddar Gorge walk, or a Cheddar Gorge circular walk, we've got you covered with this 2.5 mile simple loop. The Cheddar Reservoir is an almost perfectly circular body of water that can be seen from multiple vantage points along other Cheddar Gorge walks.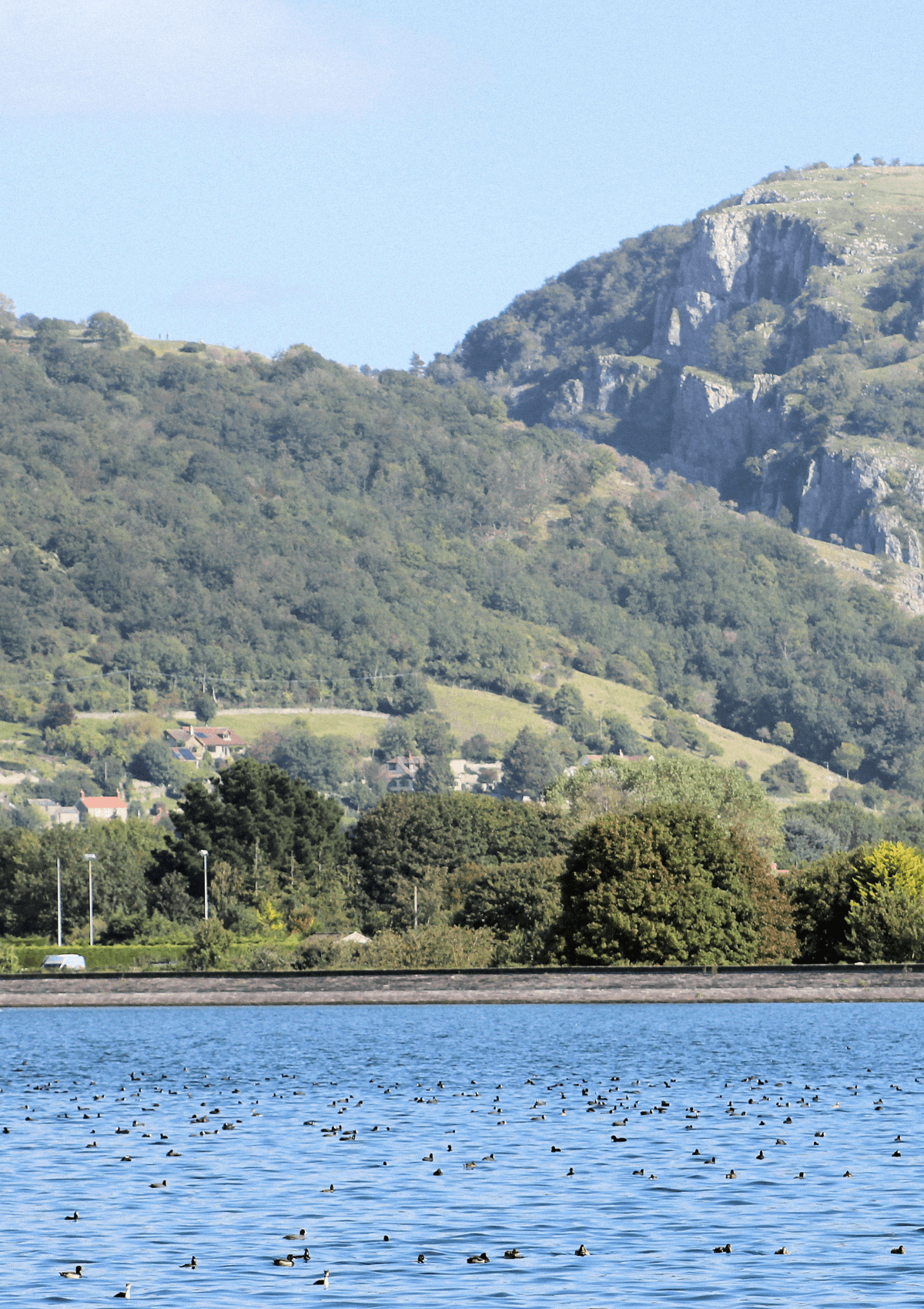 If you want to visit it up close, you can drive straight to it or access from the nearby towns of Cheddar or Axbridge. Not only is it a great place to walk around, it's a popular fishing spot too (permit required). There are lots of points around the reservoir you can stop for a picnic or to birdwatch over the water — watch for the many unique birds in this area!
If you're looking for a beautiful yet simple walk near Cheddar, this is one of the easiest (yet thoroughly enjoyable!) Cheddar Gorge walks you can do.
3. Black Rock Nature Walk, 3 miles
There are many sections of the main Cheddar Gorge Walk that offer stand-out scenery, and Black Rock Nature Reserve is certainly one of them. Despite it being more remote than the walks mentioned above, the Black Rock Nature Walk is still a relatively easygoing walk for those not in the mood for a strenuous stroll!
The views are fantastic and the 183 acres of forest and pasture dedicated to the nature reserve make it a great place to explore for your day out.
Wildlife is in no short supply here, and the nature reserve is home to everything from deer to peregrine falcons – well worth a visit if you love to see animals in their natural habitat. You could park up at Black Rock and walk into the nature reserve for around half a mile, and if you want a longer walk add on the extra mile back to Cheddar Gorge and Caves.
This gives you multiple options depending on how far you want to go, but doing a loop of both is around 3 miles. Whatever variation you choose to do, this path offers one of the best Cheddar Gorge walks around.
4. National Trust Trail, 4 miles
For an epic Gorge viewpoint, you have to do the National Trust Cheddar Gorge walk which incorporates the Cheddar Gorge Cliff Top walk. There, you can see the amazing limestone rock creating the gorge and marvel at the stunning rock formations.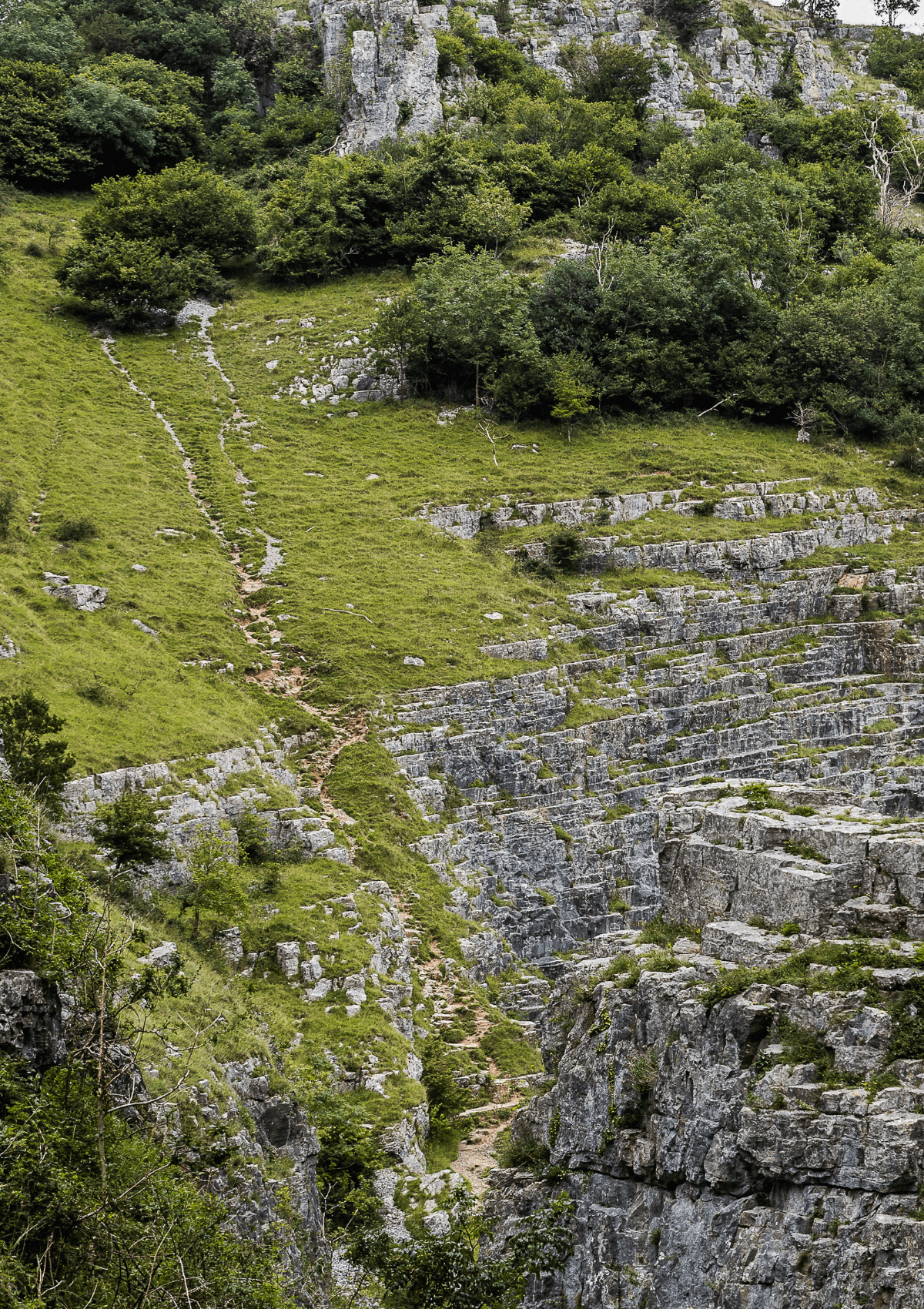 When people come to do the 'Cheddar Gorge Walk', they are usually talking about this section of the gorge. This is a handy loop so you can start and end at the same place, and it encompasses hiking on both sides of the gorge for the full experience.
This Cheddar Gorge circular walk starts near Cufic Lane close to the Visitor Information Centre, and you'll see signage to show you where to begin and how to stay on the right path throughout. Don't miss your chance to look back along this route and take in the incredible scenery. You'll see Cheddar from here, Glastonbury Tor and Bridgwater Bay. Don't forget your camera!
Along this route you'll also come across the lookout tower and Jacob's Ladder, both of which are included with your ticket to explore the Cheddar Gorge caves. After a great walk, you'll find yourself back at the Visitor Information Centre. This is one of the best Cheddar Gorge walks you can do, and you'll find a detailed step-by-step description of the route here.
5. Wookey Hole to Cheddar Gorge Caves, 7-8 miles
This area of Somerset is famous for its subterranean stalactite caves, offering a glimpse into prehistoric Britain. There's lots to do in this part of the country, including caving and rock climbing, but if that's not your thing then walking and taking a peek inside the caves is also a fascinating day out for all ages.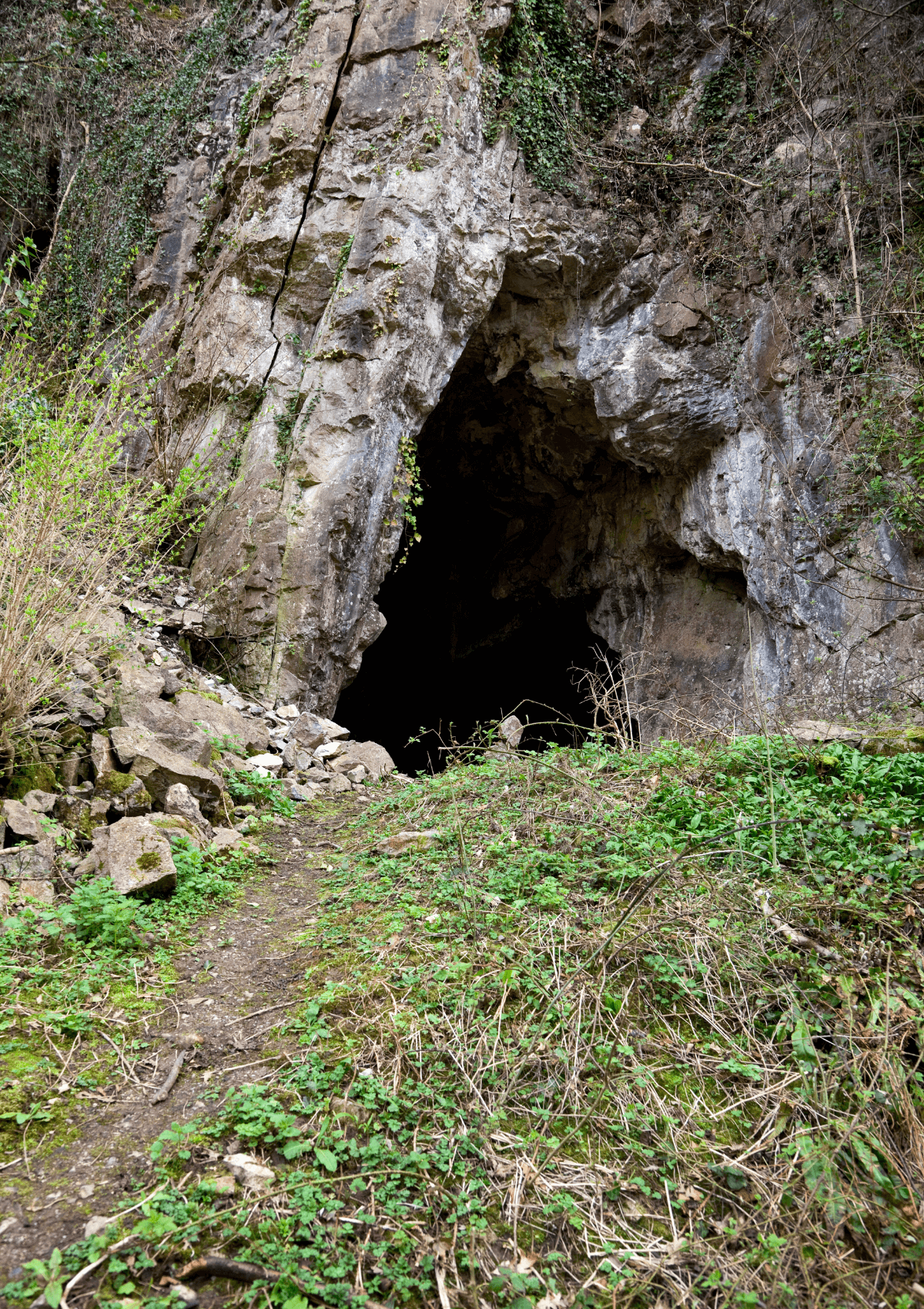 One great walk for cave explorers is the Wookey Hole to the Cheddar Gorge caves, via Ebbor Gorge, which provides stunning views of the Somerset Levels. This is a slightly longer walk at 7-8 miles depending on how far you go along the Cheddar Gorge cliff top path, and just remember it's not a circular walk so you'll need to make your way back when you're done. If you choose to try this walk it can turn out to be a long day so bring plenty of snacks and water, but know that the scenery makes it worth the extra effort!
If you're up for a long hike between these two fascinating caves, give this one a try. If not, drive to Wookey Hole and do the 1 mile walk to the Ebbor Gorge viewpoint; a bite-sized section of the trail you can tick off your list in just half an hour.
These are some of the most impressive caves in England.
6. West Mendip Way from Wells to Cheddar, 9 miles
You simply can't visit this area of Somerset for a walk without heading to the Mendip Hills. The West Mendip Way is actually a whopping 30 miles long, running from Uphill in Weston-super-Mare all the way to Wells, so the 9 mile section we're recommending here is a mere slice of this beautiful walk.
READ MORE: How to Have the Best Day Out in Wells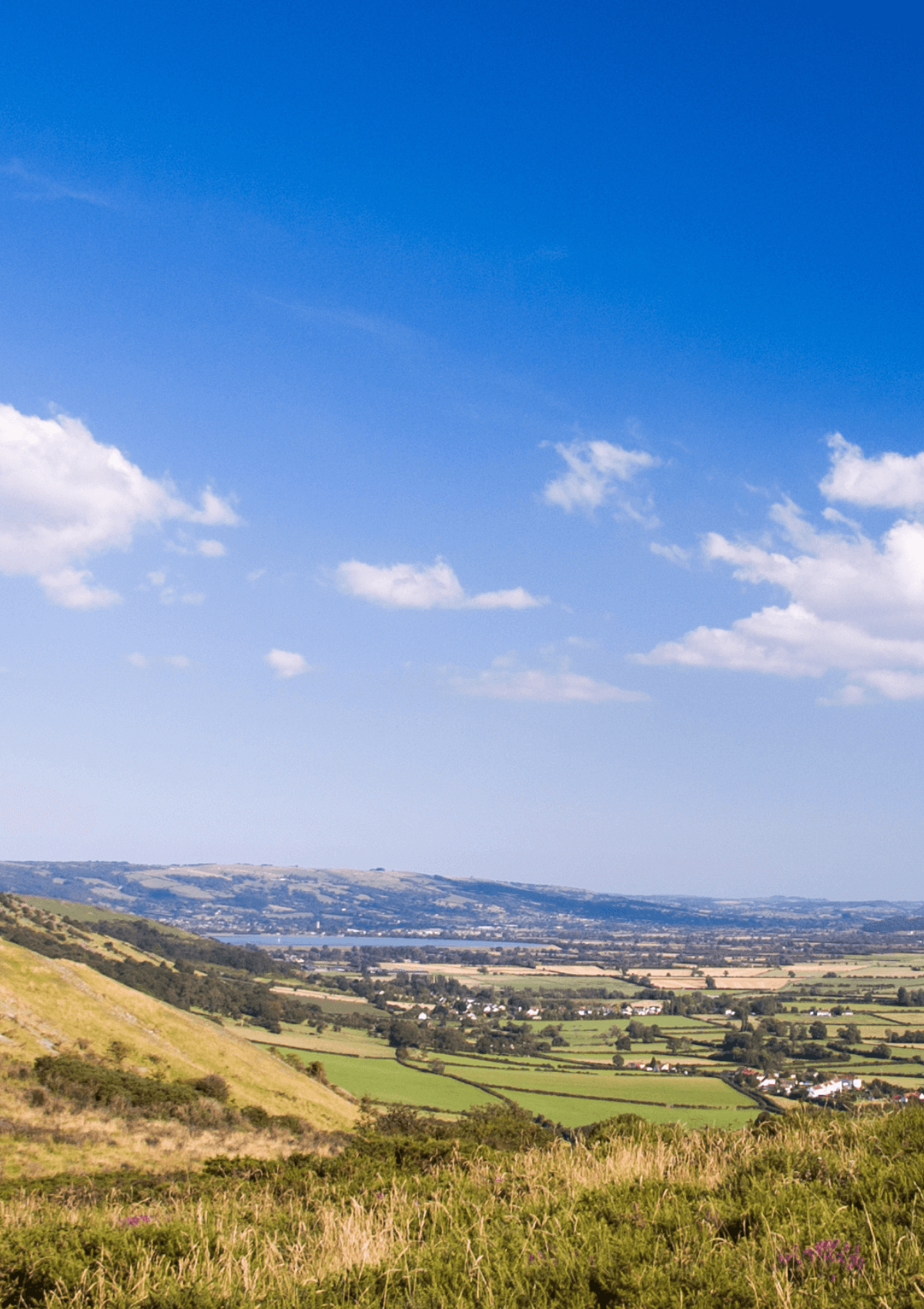 Depending on what you choose to explore in between, you can lengthen or shorten this walk to suit, or just pick one of the shorter sections you'll recognise from the previous recommendations, such as the Wookey Hole, Priddy village and of course, Cheddar.
Whether you want to pop in to Mendip Hills AONB for a look at the beautiful scenery or dedicate a whole day to this 9 mile trail, it's a brilliant day out with plenty to look at. Walkers on a full day out will enjoy this route as it offers up some challenging sections while still providing plenty of facilities along the way, including car parks and access to buses.
With amazing views of the Cheddar Valley, a visit to Draycott Sleights Nature Reserve, and the chance to see the ruins of an ancient village, there's plenty to see and do on this one. You can even visit Gough's Cave while you're in the area, which was the site of the 'Cheddar Man' discovery back in 1903 (the oldest complete skeleton of a human ever found in Britain). This is easily one of the most challenging but brilliant Cheddar Gorge walks!
7. Strawberry Line, 10 miles
Want to up the ante even further for your Cheddar Gorge walk?
If you're looking for more intense hiking trails in Cheddar Gorge, this might be the one for you. The Strawberry Line is a very straight trail running from Yatton to Cheddar, and was named as such because it was originally a 19th century railway line which transported local strawberries. Although the railway ceased operation in 1963, the trail left behind offers a lovely route for taking in the beauty of this area on a hike.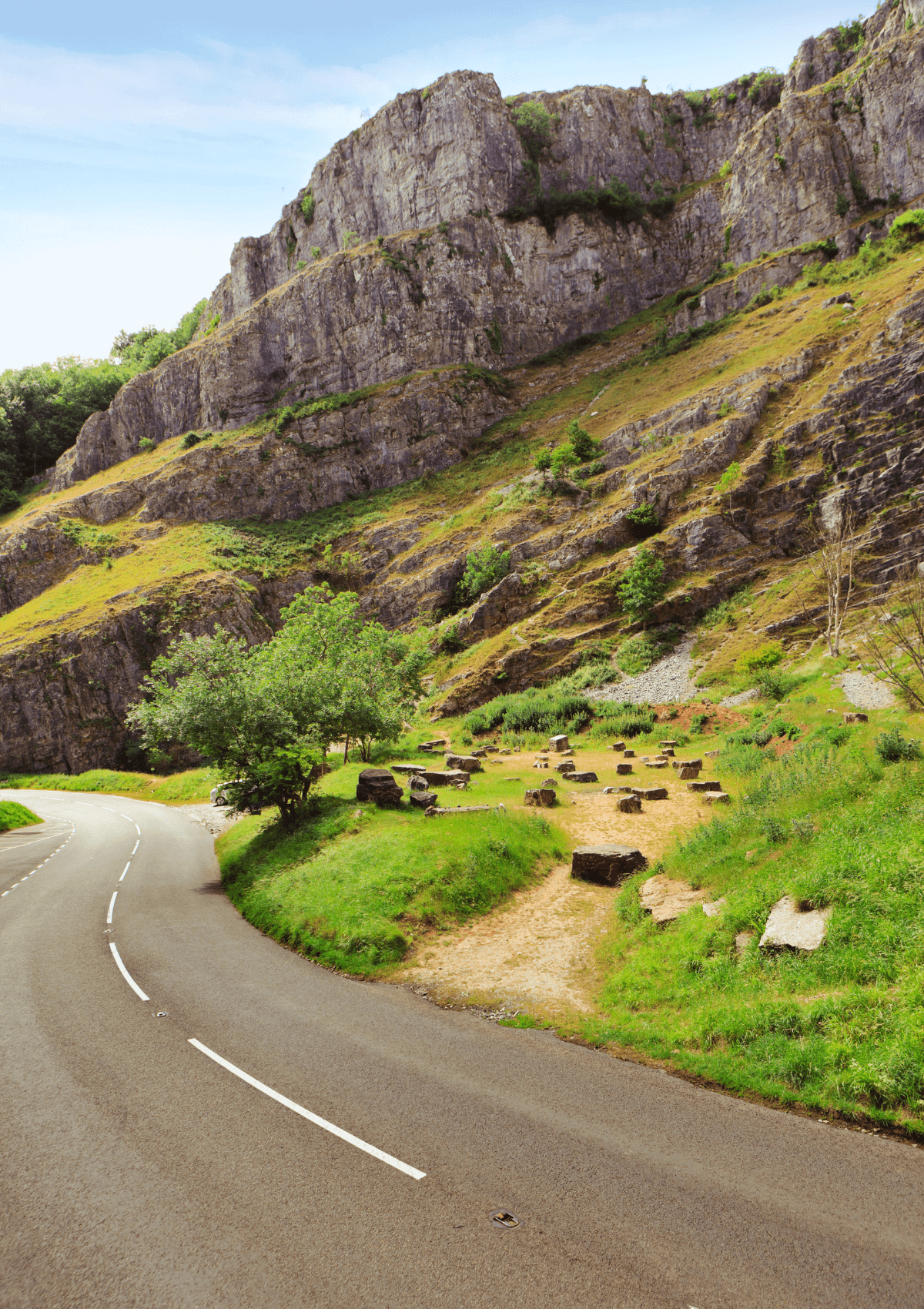 The whole of the Strawberry Line is around 10 miles but even shorter sections of this one are enjoyable, especially on a summer day. It's more on the flat side so a nice easy one if you prefer your challenge to be distance rather than steep climbs, and there are plenty of lovely picnic spots along the way – perhaps pack some strawberries for the occasion!
This route is a brilliant day out and one of the best Cheddar Gorge walks you can do, but if you're coming with any cycling enthusiasts they may be excited to learn that the Strawberry Line is on the National Cycle Network, so bikes are also encouraged!
Best Cheddar Gorge Walks
Already lacing up your walking boots to head off on one of these fantastic Cheddar Gorge walks? We don't blame you!
There's so much to do in this part of the country, and if you're into walking and hiking then a visit to Cheddar Gorge offers fascinating historic spots, beautiful scenery and viewpoints, and lots of memories waiting to be made.
Done another great walk in the Cheddar Gorge area? Let us know so we can add it to our list!
Quick list of the best Cheddar Gorge walks
Cheddar Village Walk, less than 2 miles
Cheddar Reservoir Loop, 2.5 miles
Black Rock Nature Walk, 3 miles
National Trust Trail, 4 miles
Wookey Hole to Cheddar Gorge Caves, 7-8 miles
West Mendip Way from Wells to Cheddar, 9 miles
Strawberry Line, 10 miles
---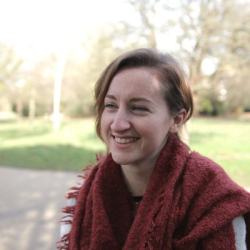 Latest posts by Caitlin McAllister
(see all)