12 Best Things to Do in Wells for a Great Day Out
The cathedral city of Wells in Somerset sits just underneath the beautiful Mendip Hills AONB. A day out in Wells is a brilliant idea as it has everything; interesting history, stunning architecture, and gorgeous surrounding countryside. Some of the best in England, in fact! Here are the top things to do in Wells for a great day out.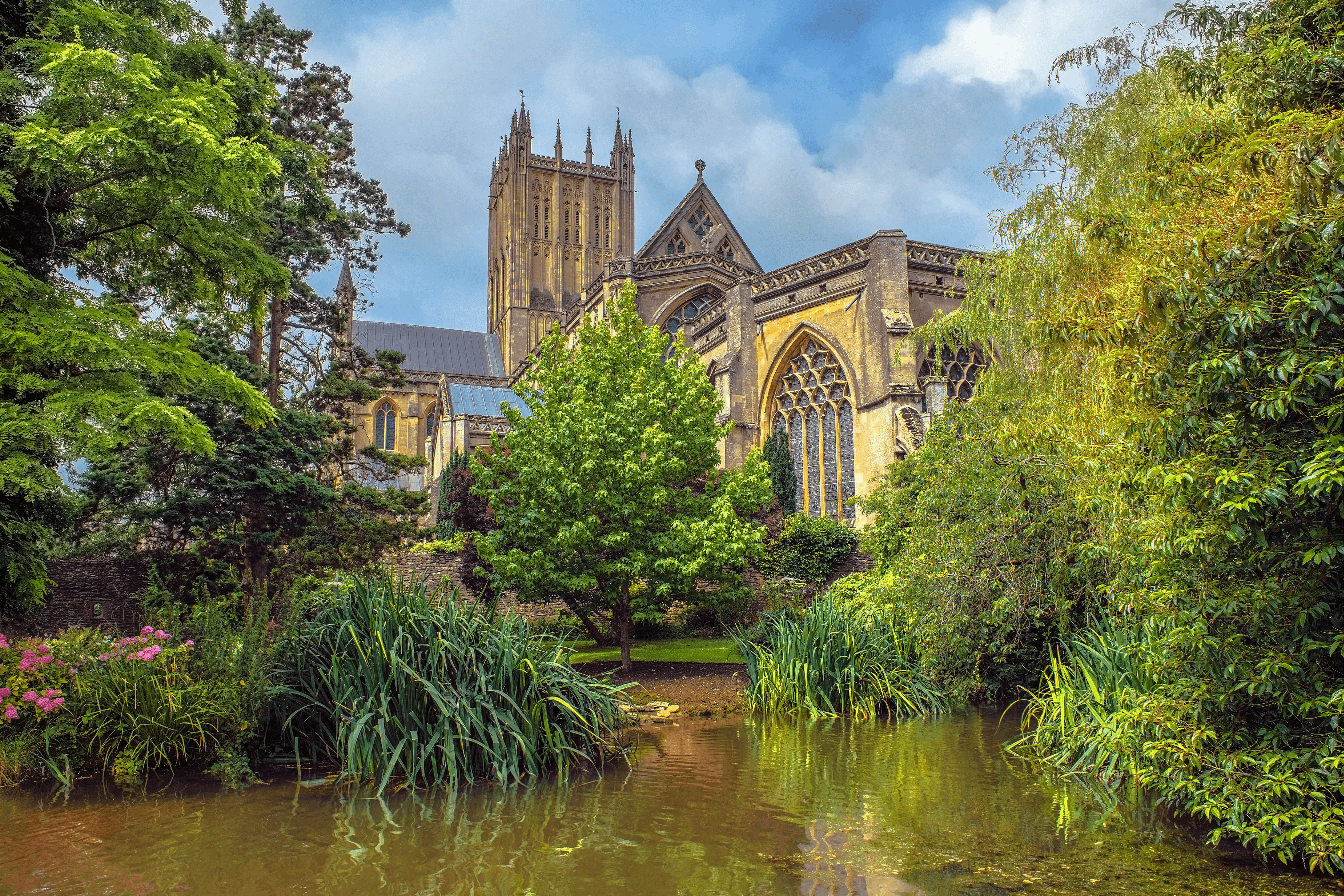 Around 22 miles southwest of Bath, and 23 miles south of Bristol, you'll find Wells. If you're wondering 'is Wells worth visiting?' then you'll be happy to learn that this city has a little bit of everything to suit all sorts; family days out, couples activities, history lovers, nature lovers, you name it, Wells has it!
From its show-stopping cathedral to its historic museum and lots more, you may struggle to see everything you want to as there are so many things to do in Wells on a day out. Luckily the city centre is small enough to see quite a lot in just one day. If you have a car, even better, as there are a few nearby attractions well worth a visit such as the Mendip Hills and Wookey Hole Caves – some of the best caves in England.
With more than 300 listed buildings, lots of lovely shops, cafes and restaurants, and more than a few monuments to add to your list, you won't be short of things to see here. And if none of that intrigues you, visit Wells for the well-trained… swans? More on them soon!
It's no surprise that Wells has been the setting for many a movie and TV show (do you remember the local sites from Hot Fuzz, Elizabeth: The Golden Age, or The Canterbury Tales?) and the city continues to mesmerise to this day. If you're looking for more great days out in Somerset to enjoy all year, you'll find them here, but for now, here are the very best things to do in Wells to have an absolutely brilliant day out.
What to Do in Wells for a Day Out
All you need to know to have a great day out in Wells…
1. Marvel at the stunning Wells Cathedral
Built between 1175 and 1490, Wells Cathedral is undoubtedly one of the most incredibly beautiful churches in England, and a spectacle that can be seen from many places around the city. Inside is just as jaw-dropping.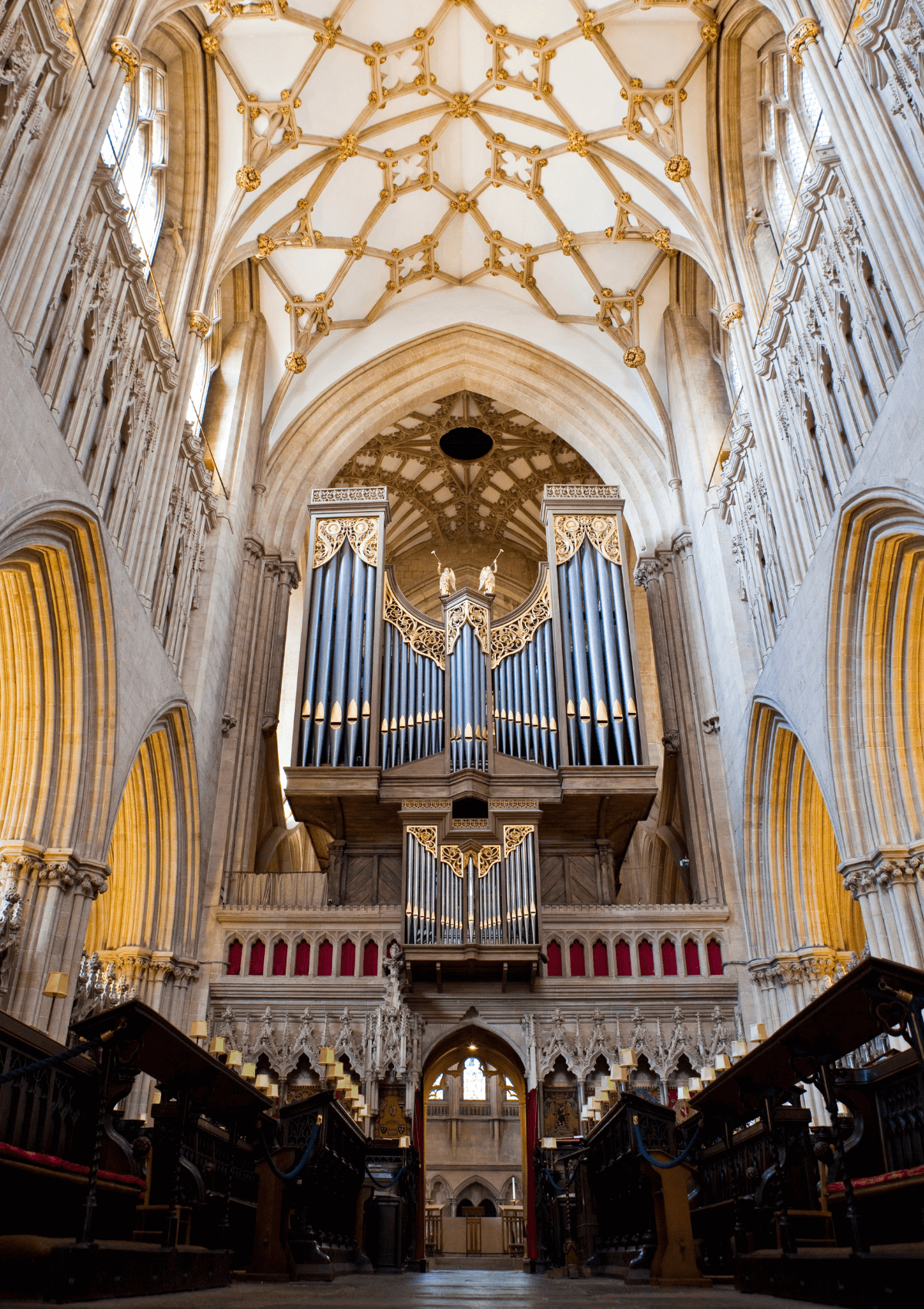 Wells Cathedral is said to be the first English cathedral built in the Gothic style, and is the main feature of Wells' dramatic scenery. If you visit Wells, you can't miss it as it towers high above the rest of the buildings. If you pop inside, you'll be met with a truly beautiful interior too. Its 'scissor arches' make it unique among other English cathedrals, and it's somewhat of a trendsetter being home to one of the biggest collections of historic stained glass in England, as well as the second oldest clock mechanism in Great Britain.
It's still a working cathedral with regular services, so you can visit to take part in a service, check out the cafe inside, take a free daily tour (every day bar Sunday), or simply marvel at its beauty from afar. Either way, it's one of the best things to do in Wells.
2. Have breakfast at Long Story Bistro
You can't expect to make the most of your day in Wells without a good, hearty breakfast to fill you up. There are a few great cafes and restaurants offering excellent breakfast options in Wells, but Long Story Bistro is our pick for its lovely atmosphere, tasty food and brilliant breakfast dishes.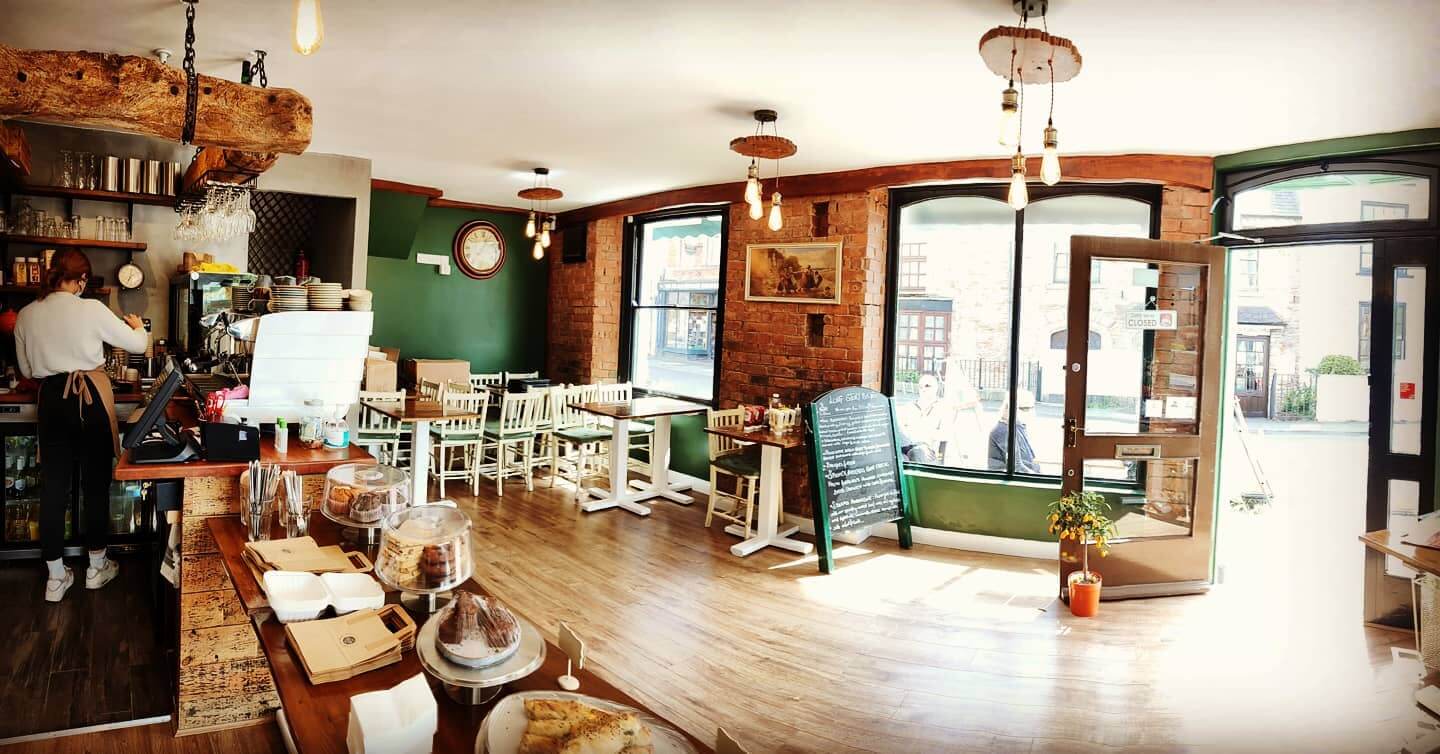 Long Story Bistro is located just a 7 minute walk from Wells Cathedral so it's pretty centrally located. Breakfast is served until 12.30 there, and you can tuck into everything from a Full English to pancakes to avo on toast to an omelette and much more. It's got hundreds of reviews on Google and is rated 4.6 stars so you're in for a treat!
3. Stroll around The Bishop's Palace & Gardens
This is definitely one of the most romantic things to do in Wells if you're visiting with your significant other, so add the Bishop's Palace & Gardens to your list. The area is operated by The Palace Trust so it's very well-maintained and a lovely spot to walk in, look at the gorgeous greenery, and perhaps have a picnic in if the weather is nice.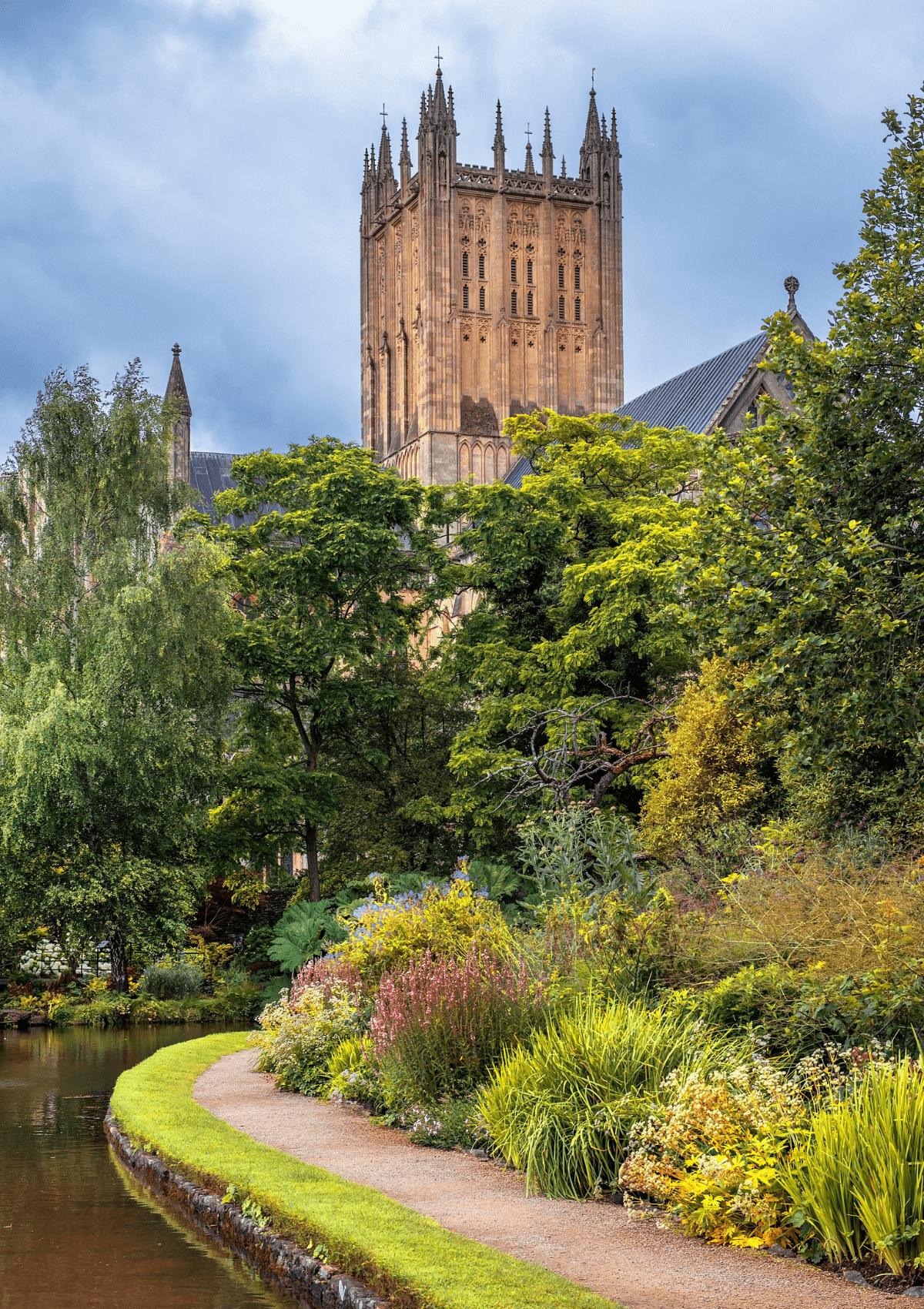 The Bishop's Palace is the home of the Bishops of Bath and Wells, and has been for over 800 years, so history lovers will enjoy this as part of their day out. The moat is one of the best things about this area; as well as offering a walk over the drawbridge and under the portcullis, there are… wait for it… swans that have been trained to ring bells on strings to ask for food. Now that is something you need to see on a day out in Wells!
Surrounding the palace and moat you'll find 14 acres of RHS Partner gardens ready to stroll around, and 'The Dragon's Lair' activity space which offers some top-notch fun for little ones. There are lots of events on at the Palace, so if you're visiting be sure to check out the Bishop's Palace & Gardens website to find out more things to do in Wells.
READ MORE: The Best Day Trips from Bath
4. Snap some pictures at Vicars' Close
Vicars' Close has to be one of the best free things to do in Wells, and definitely one you'll want to whip out your camera for. This postcard-perfect street is apparently Europe's oldest purely residential street (built in the 14th century) as well as the only completely medieval street with buildings intact to still exist on the continent.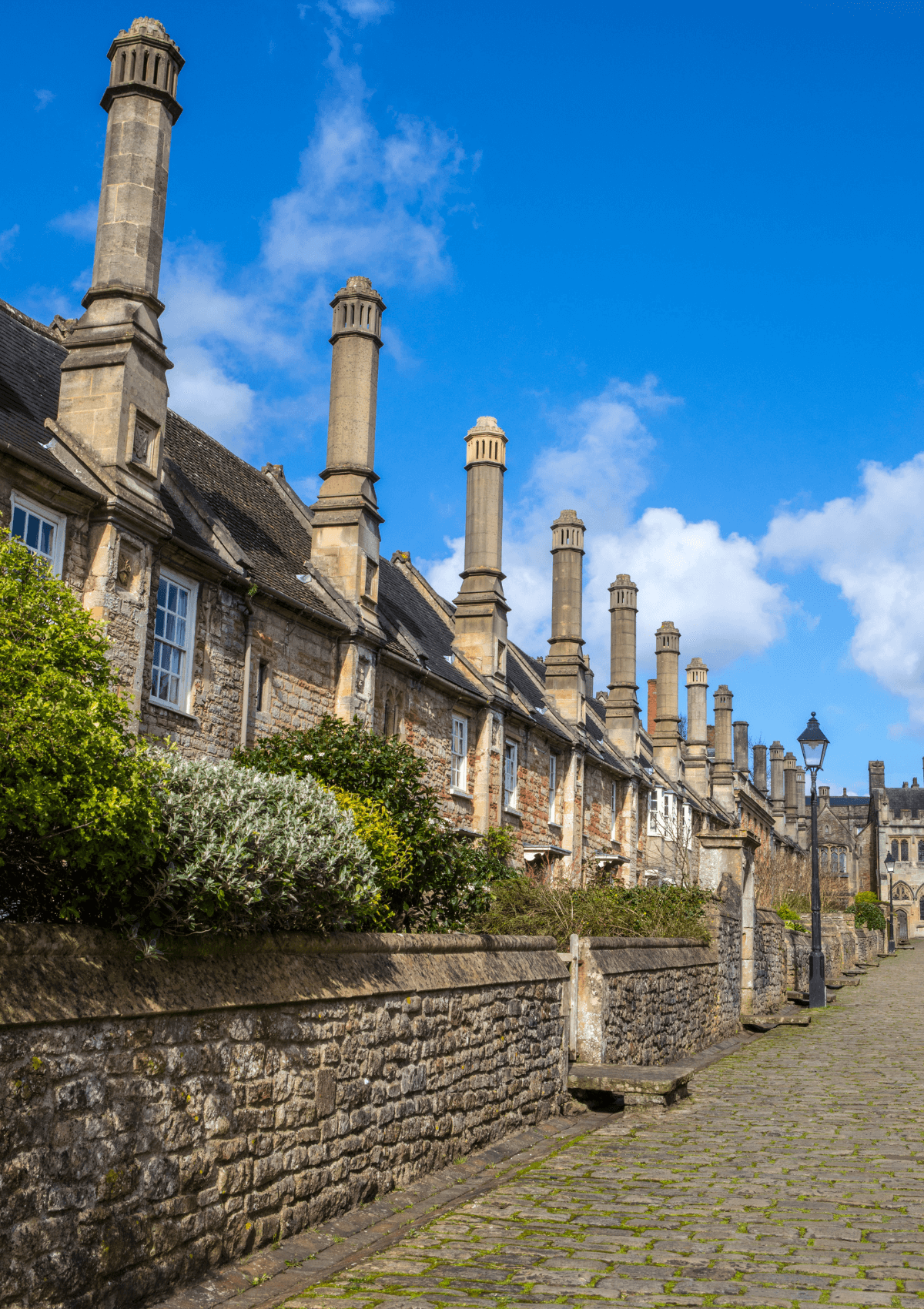 Vicars' Close was once the home of the Vicar's Choral of Wells, who attended the cathedral which is connected to the street. Today, Vicars' Close consists of 27 residential houses listed as Grade I buildings, so take a walk along but be mindful of the people who currently live there. No snapping pictures of their front doors! The street itself however is well worth a photo, and if you're wandering around the city on a nice day this is certainly one of the best free things to do in Wells.
5. Go shopping at Wells Markets
Wells Market Place isn't hard to miss, as it's about a minute walk away from the cathedral and will undoubtedly be bustling with life, especially on one of the market days. Twice a week (Wednesdays and Saturdays) you'll find lots of stalls with local produce, gifts and other fun things to discover.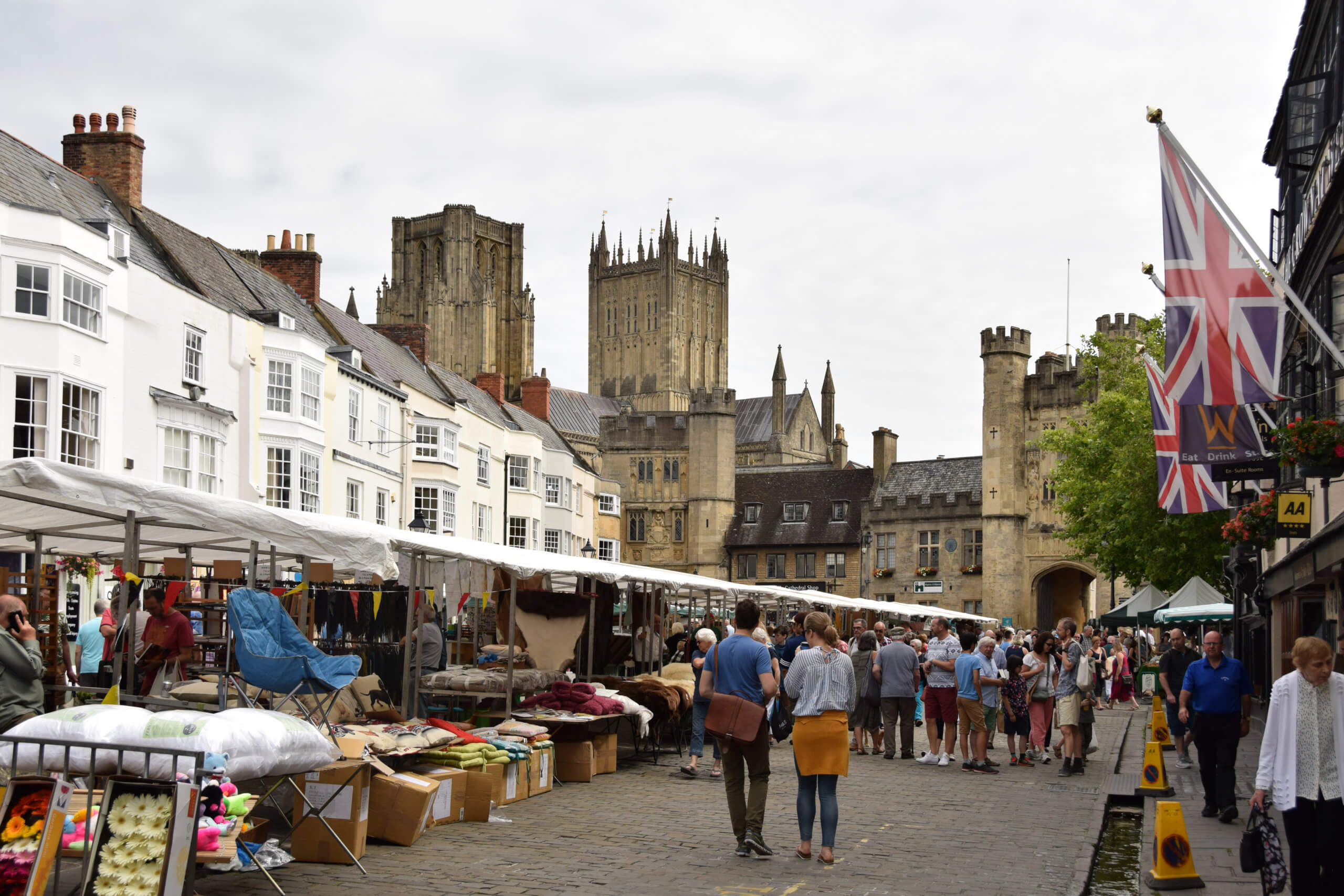 The Farmers' Market is on Wednesdays so if you're visiting that day be sure to bring your tote bag and load up on tasty treats (as long as you can transport them home without spoiling, of course). There's also a biannual funfair and other great events throughout the year, so keep an eye on local news.
This is one of the best things to do in Wells if you enjoy local shopping and discovering fun trinkets, and you certainly won't be bored wandering around any of the Wells markets throughout the week.
6. Grab lunch at The Good Earth
Lunch time! Whether you're nipping in for the vegetarian and vegan options or not, you're bound to have a lovely lunch at The Good Earth. This small cafe/restaurant offers indoor and outdoor seating for any weather, and keeps a small menu of ever-changing dishes depending on what's in season and available locally.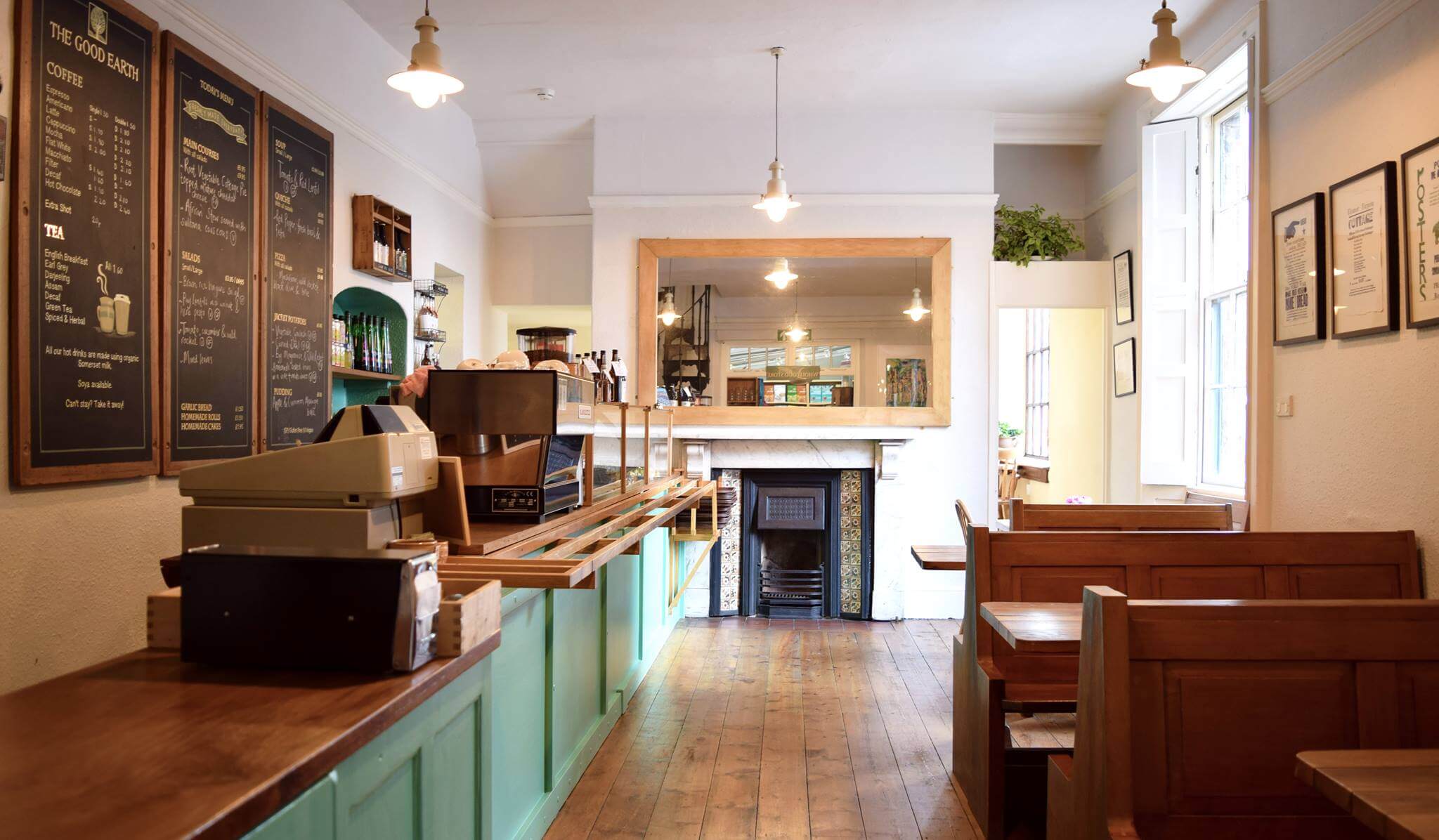 They have the classics; quiche, salads, pizza, soup, jacket potatoes… everything you need on the menu for a quick, tasty lunch that won't take too much time out of your busy day out in Wells. They're also fully licensed so you can grab a delicious local beer, cider or glass of wine with lunch if you're in the mood. Or of course, a great coffee to fuel your energy for the rest of the day.
Don't leave without a quick visit to nearby 'The Potager'; a homeware and gift shop owned by The Good Earth.
7. Browse the independent shops
Continuing with the theme of retail, shopping in Wells is definitely something to add to your day out itinerary. There are lots of lovely little boutiques and shops where you can pick up a souvenir from your trip, or anything else that catches your eye. It's a great city for shopping, with many of your high street favourites interspersed with great independent stores and charity shops.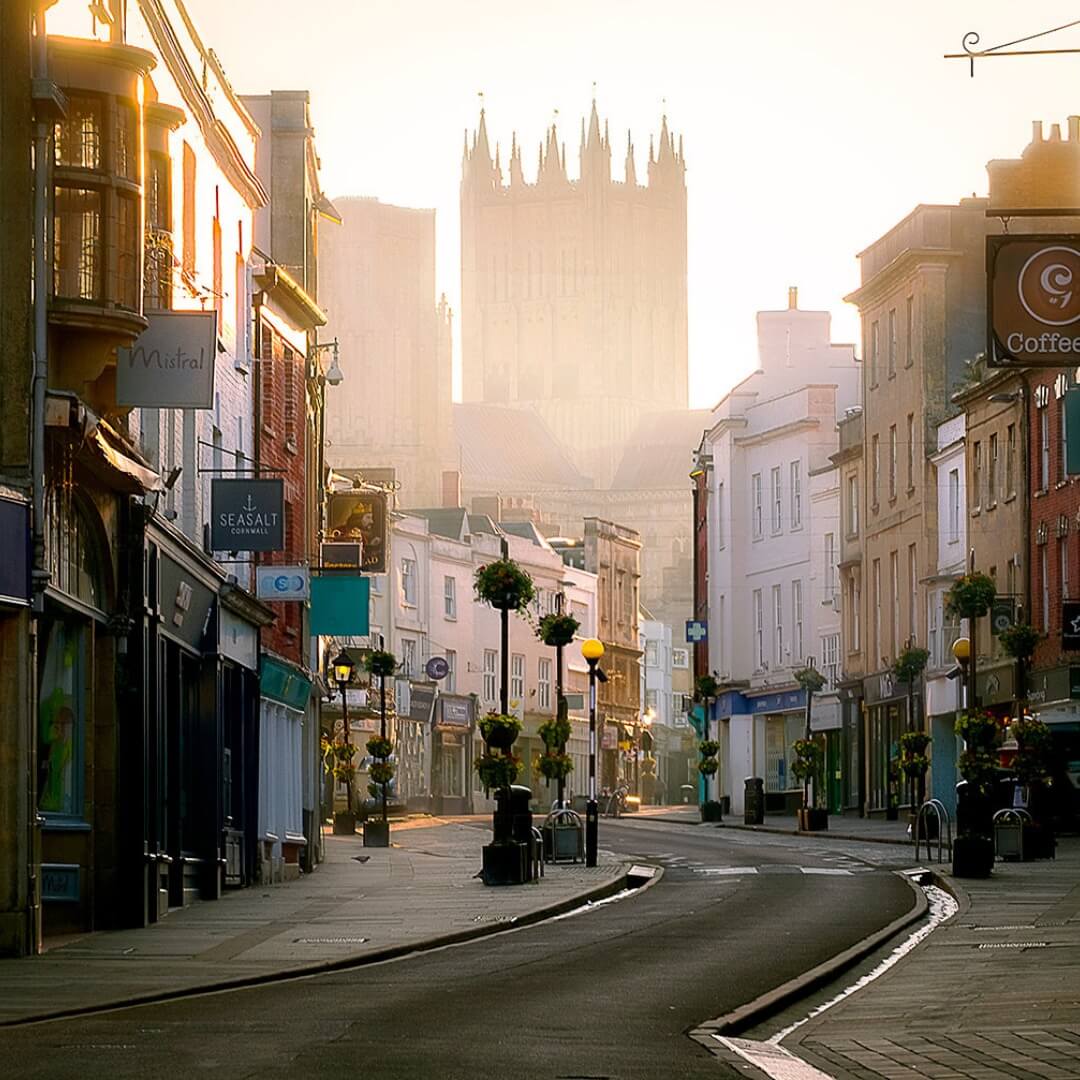 Here are a few of our favourite stores in Wells:
For old things, you'll want to head to Sew Vintage or Hilary's Antiques
For homewares, Poppy Greens Home often has some really cute finds
If you want to pick up a local present for someone, Cadeaux & Co is great for cards and gifts
Eco-friendly shoppers will love Earthcraft for ethical goods
And if you're hungry, grab a snack at Queen Street Deli or indulge at Roly's Fudge Pantry
Shopping is one of the most fun things to do in Wells, and there are lots more than just what's listed above so if you love shopping we recommend setting aside some time to wander around the main streets near the cathedral to really get stuck in!
8. Take in the history at Wells & Mendip Museum
Museum lovers and history buffs really must pay a visit to the Wells & Mendip Museum when in this interesting city. Started in 1893, the museum's original goal was to advance "education of the public in the conservation, protection and improvement of the historical and natural environment of the Wells and Mendip area." It's safe to say they have succeeded, with a fascinating collection of exhibits that shows off the wonder and uniqueness of this area of the country.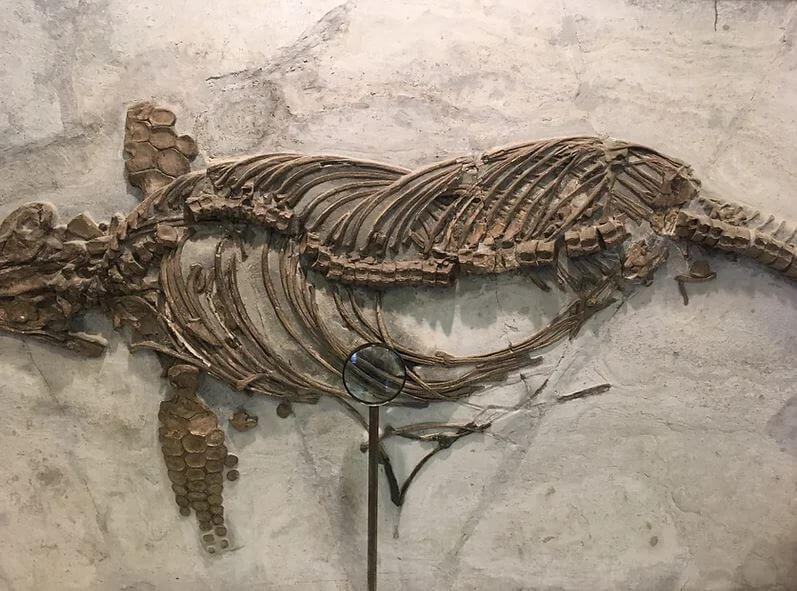 The museum building dates back as far as the 15th century, but excavations have also found items dating back to the 11th century, so there is much history here to uncover. It was originally founded by Herbert E. Balch, an amateur archaeologist, naturalist and caver, where he planned to show off his collections of artefacts. There's a library inside with 10,000+ books, leaflets, maps and other fascinating items, all available for public use.
When you go, you can't miss the Jurassic Sea Dragon displayed in the entrance area. This 2-metre skeleton of an 'ichthyosaur' lived around 200-150 million years ago, and was found near Wells in Somerset — if you're into dinosaurs or history in general, we're sure this will be one of the best things to do in Wells for you.
9. Jump in with the kids at Shepton Mallet Lido
If you're looking for things to do in Wells with toddlers or kids when the weather's nice, Shepton Mallet Lido is a quick 10 minute drive, and is definitely one of the best outdoor activities near Wells. Shepton Mallet is one of the best towns to visit in Somerset, so if you want to head somewhere else nearby it comes highly recommended.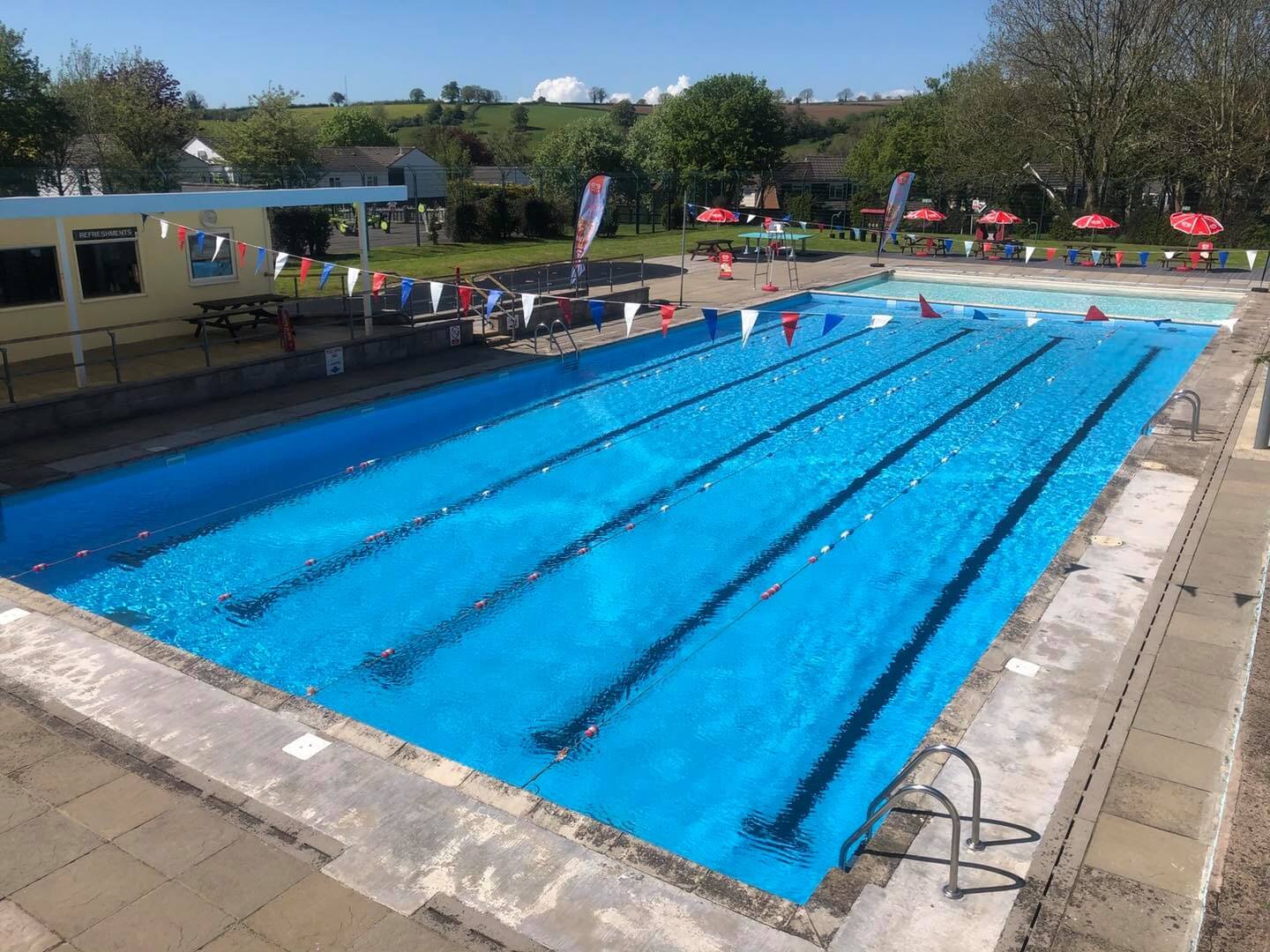 With heated outdoor pools that date back to the 1950s, this is the perfect spot for a sunny day (or whatever the weather!) Come along and grab a seat, an umbrella, and don't forget your swimmers! There are drinks and snacks on site, and different events throughout the summer season including a dog swim! The pool is kept warm by recycled heat from the Brother's Cider factory which sits next door, so it's a great day out for those looking for eco-friendly activities.
If it's winter and you don't fancy an outdoor Lido, Wells Leisure Centre is also great for some indoor pool fun for the kids, and The Square soft play isn't far away either. There are so many great things to do in Wells with kids, so you won't be stuck for choice.
10. Have an adventure in Wookey Hole Caves
Anyone who grew up in the Wells area probably visited Wookey Hole Caves on a school trip, but if you're going for the first time you're in for a treat! It's probably one of the most famous attractions in the area, so you have to add it to your list. Once a historical cave, it's now an exploration site for youngsters and adventurous adults.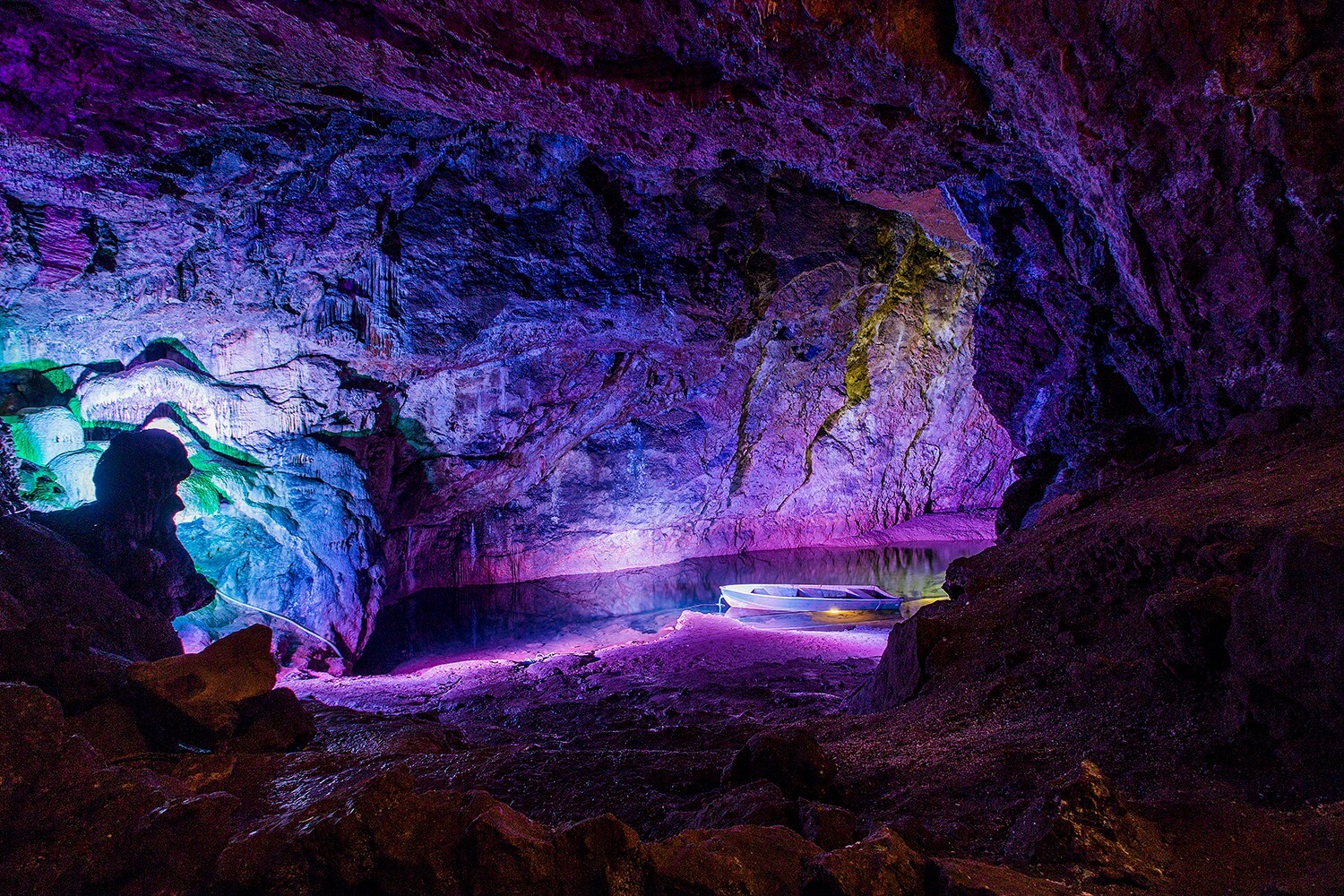 Wookey Hole is millions of years old, but it has been modernised to make room for plenty of fun, without losing its original magic. Inside you'll find a museum, a vintage penny arcade, adventure golf, soft play areas, and much more. Those are just the starters though, because the main course is the beautiful cave network of 8 chambers which have to be seen to be believed.
There's also a cheese tunnel (oh yes!) where you can taste the local cheese that's made there — one of the tastiest things to do in Wells? We think so! If you want to walk around Wookey Hole or other surrounding areas near Wells, take a look at the 7 best Cheddar Gorge Walks (to hike off that cheese!)
11. Explore the magnificent Ebbor Gorge
Ebbor Gorge is outside of Wells (about an hour's walk or 10 minutes by car), but it's well worth travelling that little bit further as it's one of the best things to do in Wells if you're looking for outdoor activities.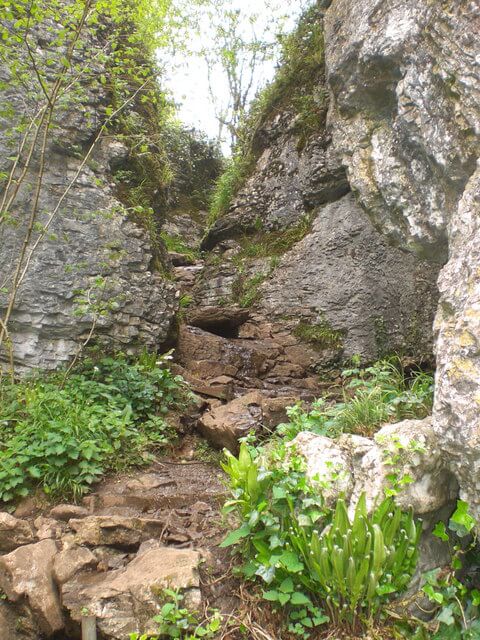 Ebbor Gorge is a historical limestone gorge which was originally home to the Neolithic people back in the Stone Age. It's where many Neolithic tools were found, so today it's known as a National Nature Reserve of interest to historians. Walking around Ebbor Gorge offers woodland and rocky terrain, caves to explore, and of course limestone gorges to look up at.
There's an information board at the car park so you can choose which route is for you; the one suitable for kids and buggies, or one of the more challenging routes for walkers. Either way, you'll have a blast as this is one of the best things to do in Wells for your day out.
12. Enjoy dinner at The Fountain Inn
When you're hungry for dinner in Wells, there are plenty of options covering all the major cuisines. Of the best rated restaurants in the area, The Fountain Inn is a great spot for a tasty dinner that's not far from the centre of Wells. They are all about using high quality, locally-sourced ingredients, and their restaurant offers a cosy atmosphere to relax in after a long day of walking.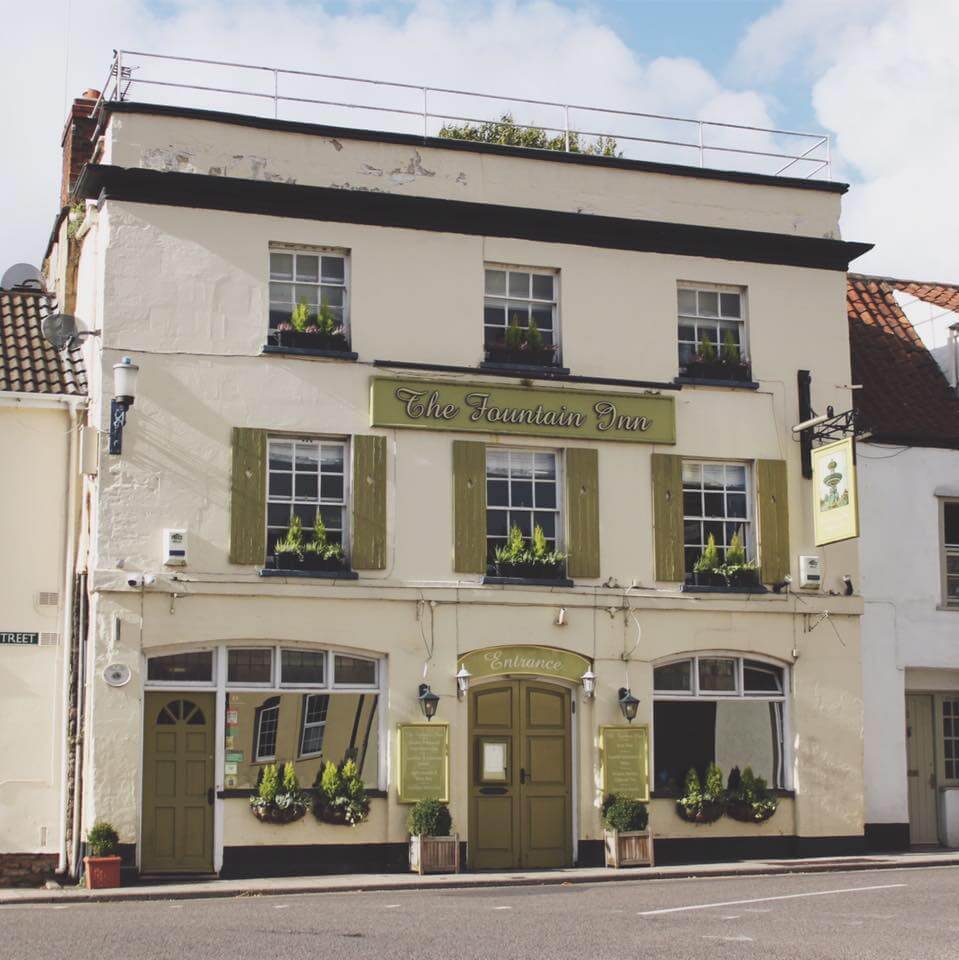 The quirky, eclectic decor inside this restaurant makes it a must-visit for ambience, and their passion for great food, local suppliers and organic produce shines through when you read their menu.
It's a family run business so it's a lovely atmosphere with friendly staff, and you can choose from lots of classic pub meals with a twist, such as their local award-winning pork sausages with mustard mash, pea puree, caramelised onion, apple and onion gravy. Mouth watering yet?
This is a lovely place to end your day out in Wells and chat about everything you got up to!
12 Best Things to Do in Wells for a Great Day Out
Looking for things to do in Wells for your day out? This list should offer more than a few suggestions to inspire your upcoming trip to this stunning, historic and fun city where you'll certainly never be stuck for things to do!
From wandering around the cathedral and nearby Bishop's Palace & Gardens, to shopping in the local market and indie shops, to strapping on your walking boots for a little hiking or cave exploration, there's genuinely something to suit every interest in the city of Wells.
Have you discovered other brilliant things to do in Wells when you last visited? Let us know so we can add to our list!
Quick List: 12 Best Things to Do in Wells for a Great Day Out
Marvel at the stunning Wells Cathedral
Have breakfast at Long Story Bistro
Stroll around The Bishop's Palace & Gardens
Snap some pictures at Vicars' Close
Go shopping at Wells Markets
Browse the independent shops
Grab lunch at The Good Earth
Take in the history at Wells & Mendip Museum
Jump in with the kids at Shepton Mallet Lido
Have an adventure in Wookey Hole Caves
Explore the magnificent Ebbor Gorge
Enjoy dinner at The Fountain Inn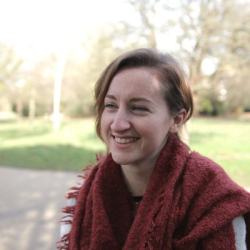 Latest posts by Caitlin McAllister
(see all)