7 Best Day Trips from Derby for 2023
Looking to get away from the city to soak up some nature? Here are seven of the best day trips from Derby, all within an hour or two of the city centre.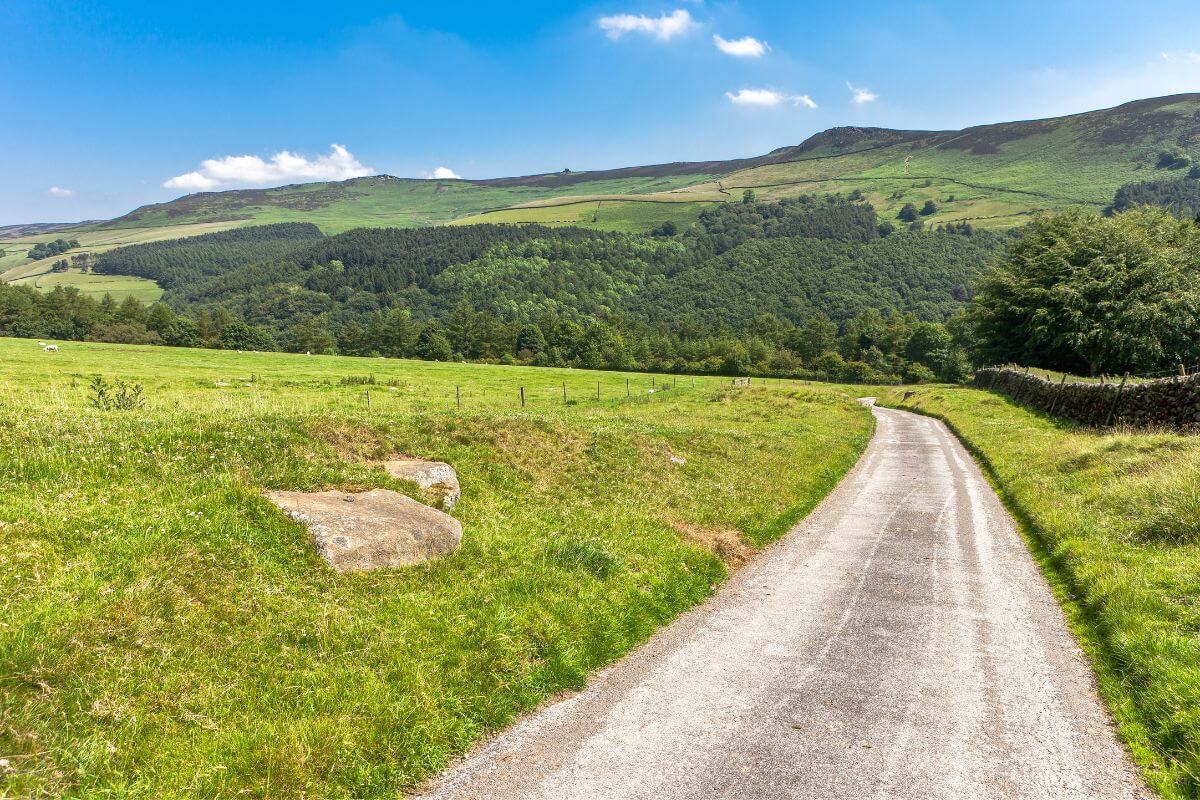 With museums, a rich industrial heritage and landmarks ranging from the Gothic Derby Cathedral to the iPro football stadium, there's plenty to keep visitors occupied in Derby. Plus, as it's located in England's East Midlands region, Derby is surrounded by natural and cultural destinations that are just a short drive away.
When you want to escape the city of Derby for the day, your options range from nearby manor estates to the Cotswolds Area of Outstanding Natural Beauty. Here's our rundown of the seven best day trips from Derby.
Best Day Trips from Derby
Where to go on a day out from Derby.
1. Chatsworth House
Located less than 30 miles away from Derby, or just under an hour's drive, is the stunning estate of Chatsworth House. When you see this grand manor house surrounded by manicured gardens and the lush English countryside, you'll likely recognise it from many films and television shows.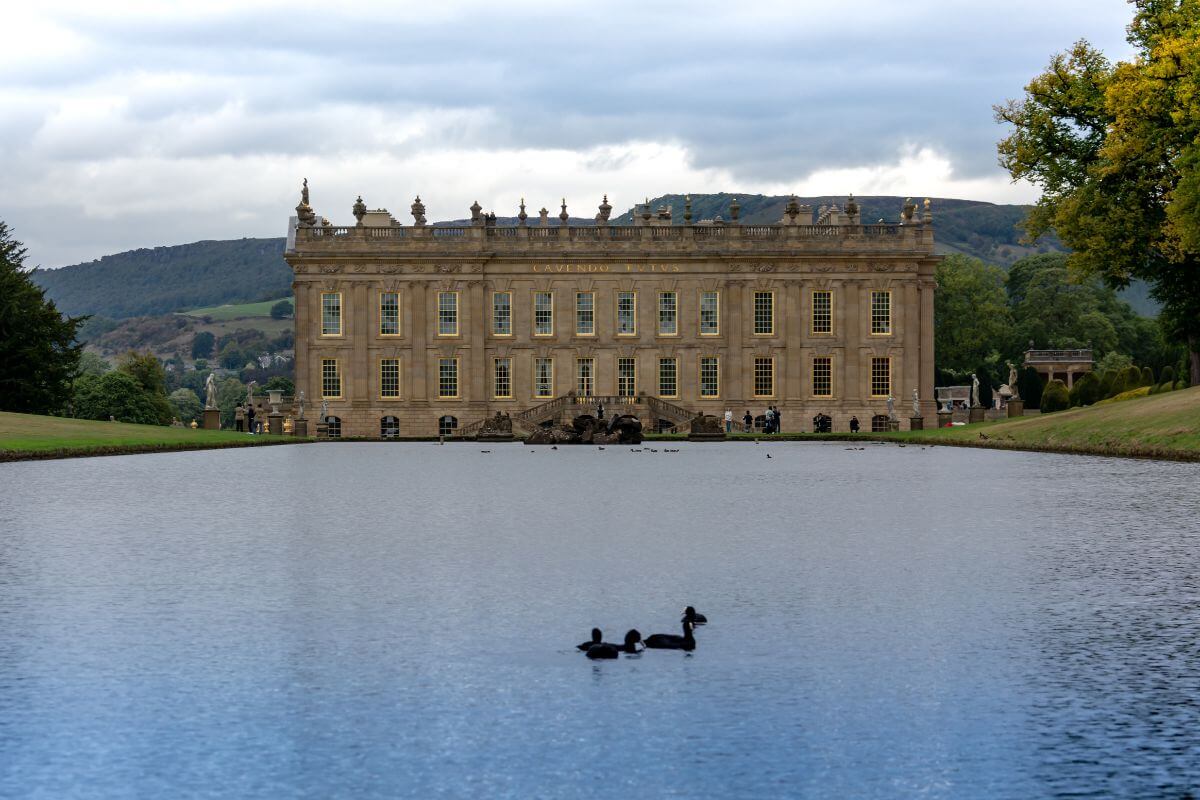 Built in the 1600s, this Italianate and English Baroque mansion has featured in iconic films such as Pride & Prejudice (2005) and The Duchess (2008) as well as well-known TV shows including The Crown and Peaky Blinders. Once you enter the luxurious grounds of Chatsworth House, it isn't hard to see why it's been the backdrop of so many popular flicks. It's one of the most impressive stately homes in the UK.
If that doesn't impress you, then you'll be inspired by the equally iconic historical figures who have graced the halls of Chatsworth House – Mary Queen of Scots, Queen Victoria and Charles Dickens have all stayed on the estate during their lives.
Located within the Peak District National Park, Chatsworth House is surrounded by exuberant greenery, gardens and countryside vistas, which you can explore before or after touring the manor itself. Tickets to enter Chatsworth House cost about £28 per adult and £18 per child, or £78 for a family of two adults and up to three children.
If you're visiting in November or December, check out our review of Chatsworth House at Christmas here.
2. Dovedale Valley and Stepping Stones
If you want to experience some of the grandeur of the English countryside while staying near Derby, drive northwest for about 45 minutes to Dovedale, which is a picturesque valley owned by the National Trust. Situated near the southern tip of the Peak District National Park, Dovedale is an ideal destination for hikers and those looking to escape concrete for the day.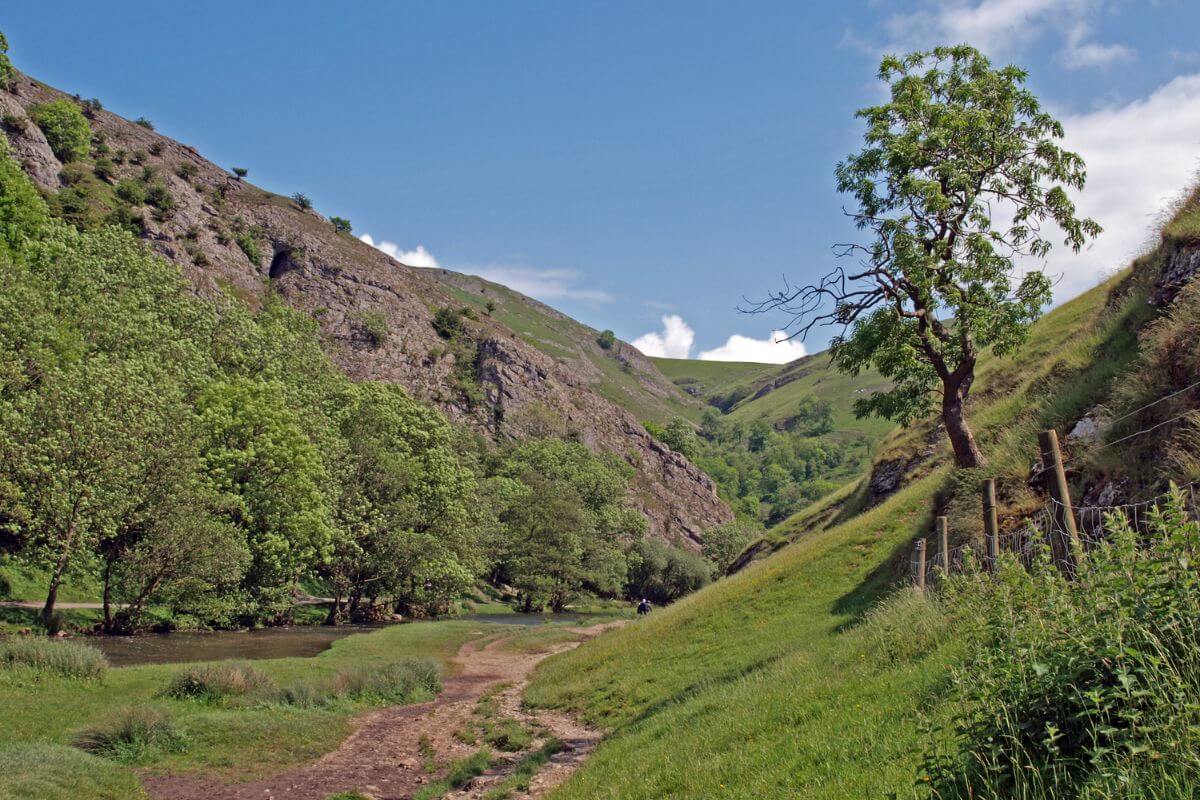 Rolling green hills and patches of forest will greet you upon arrival. For hikers, the best course of action is to simply follow one of the trodden, earth paths and see where it takes you.
If you'd like a bit more structure to your day, make your way to the Dovedale Stepping Stones – a series of stone steps peeking out of the River Dove that create a gorgeous picture opportunity.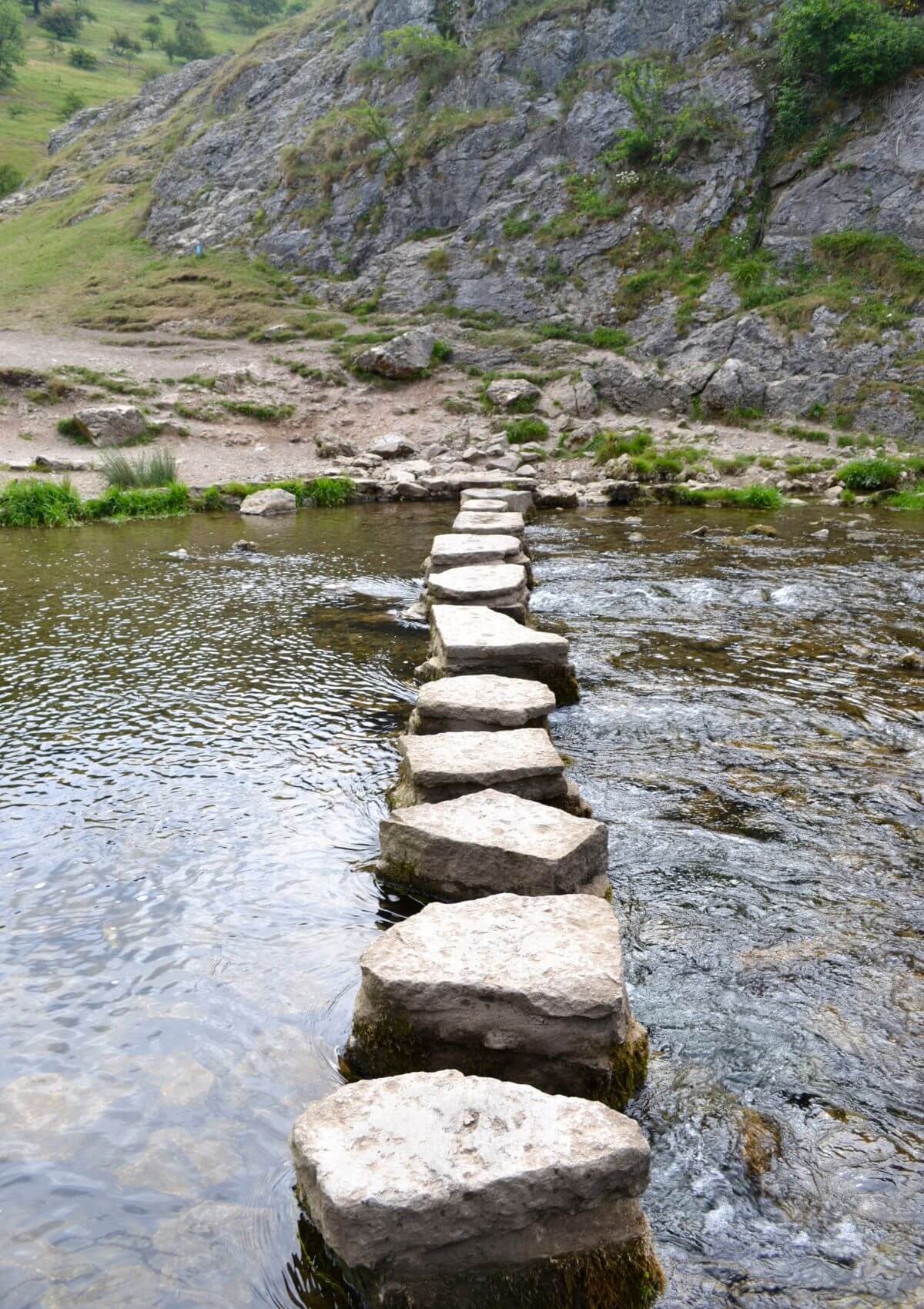 3. Biddulph Grange Country Park
Can't get enough of the stunning English landscape that has inspired many well-known stories and poems? Try heading 1.5 hours west of Derby to the Biddulph Grange Country Park, where you'll find rich, green landscapes filled with ponds and walking paths.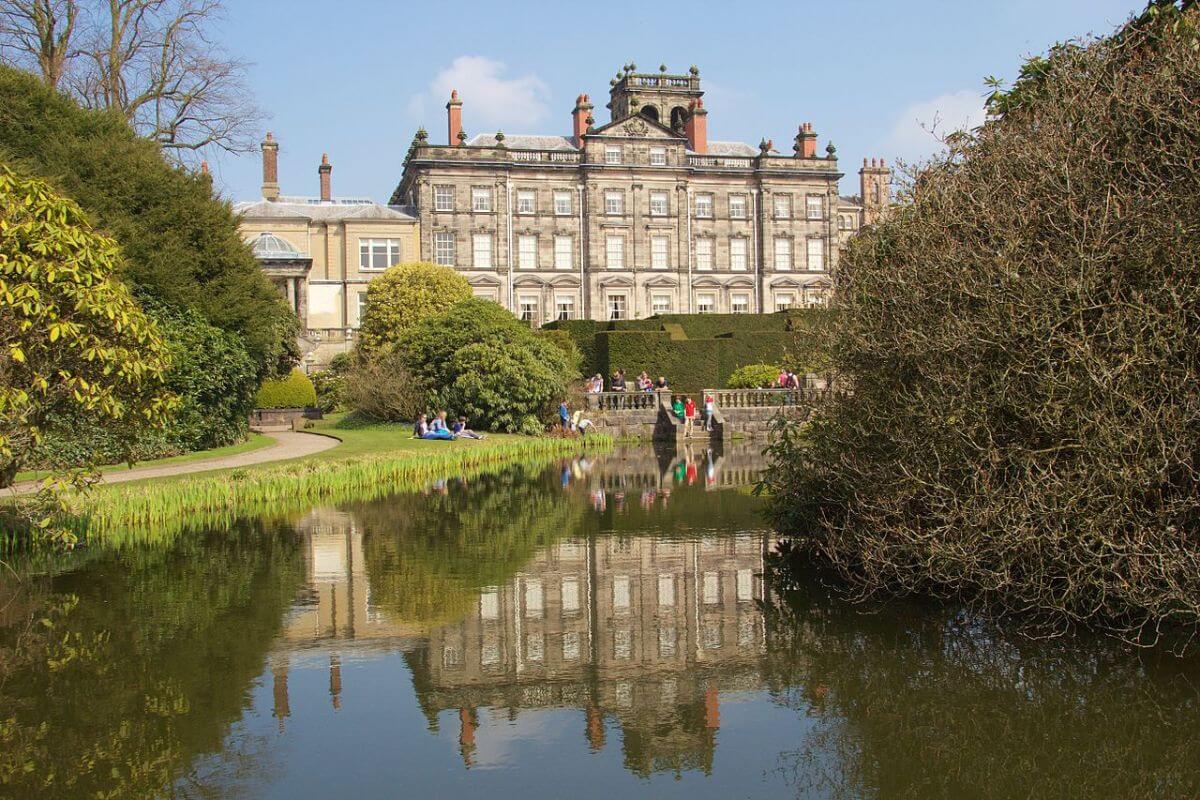 This gorgeous park is perfect for a day of quintessentially British country hiking and an afternoon picnic. If you've left the picnic basket behind, there is a quaint café where you can grab a coffee and snack before, after, or during your walk.
Next, you'll want to experience the Biddulph Grange Garden – a Victorian botanical garden with landscaping and architecture that recreates a Himalayan glen. When you need a break, enjoy an afternoon tea at the Biddulph Grange Tea Room.
Looking for more destination ideas near the Biddulph Grange Country Park? Find out about 17 of the best days out in Staffordshire.
4. Attenborough Nature Reserve
Just a twenty-minute drive away from Derby is the Attenborough Nature Reserve, a stunning wildlife habitat spearheaded by the legend himself, Sir David Attenborough.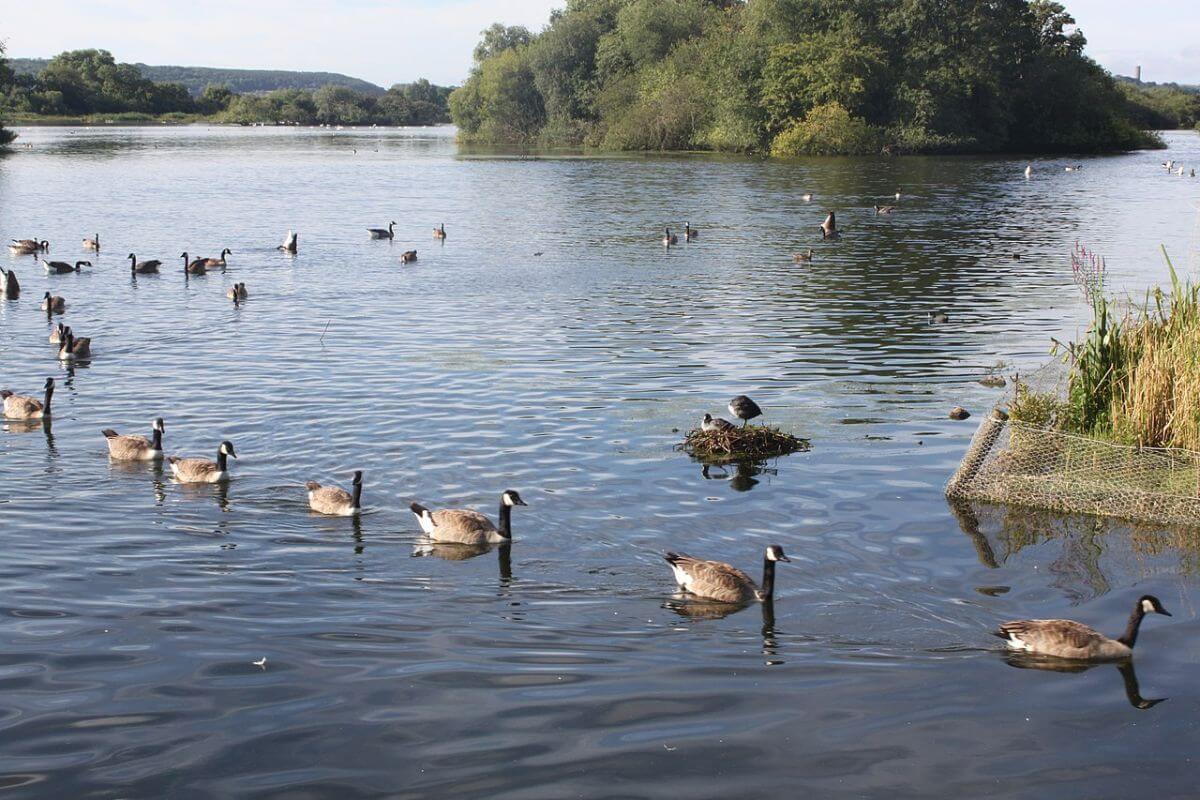 Set among 540 acres of diverse wetlands and waterways, the Attenborough Nature Reserve is home to over 250 bird species, including rare birds like squacco herons, sora crakes and penduline tits.
You can spend the day walking or cycling the paths of the reserve while keeping an eye out for beautiful birds. Or, you can learn about the reserve's diverse array of wildlife while perusing the Attenborough Nature Centre.
While you're in the area, you might want to find out about 27 fun ideas for a day out in Nottinghamshire.
5. West Midlands Safari Park
If you're looking for wildlife-watching day trips from Derby that include more than just bird sightings, head 1.5 hours south past Birmingham to the West Midlands Safari Park, where you can observe exotic animals in recreated habitats such as Wild Asia and African Plains. It's one of the best safari parks in England.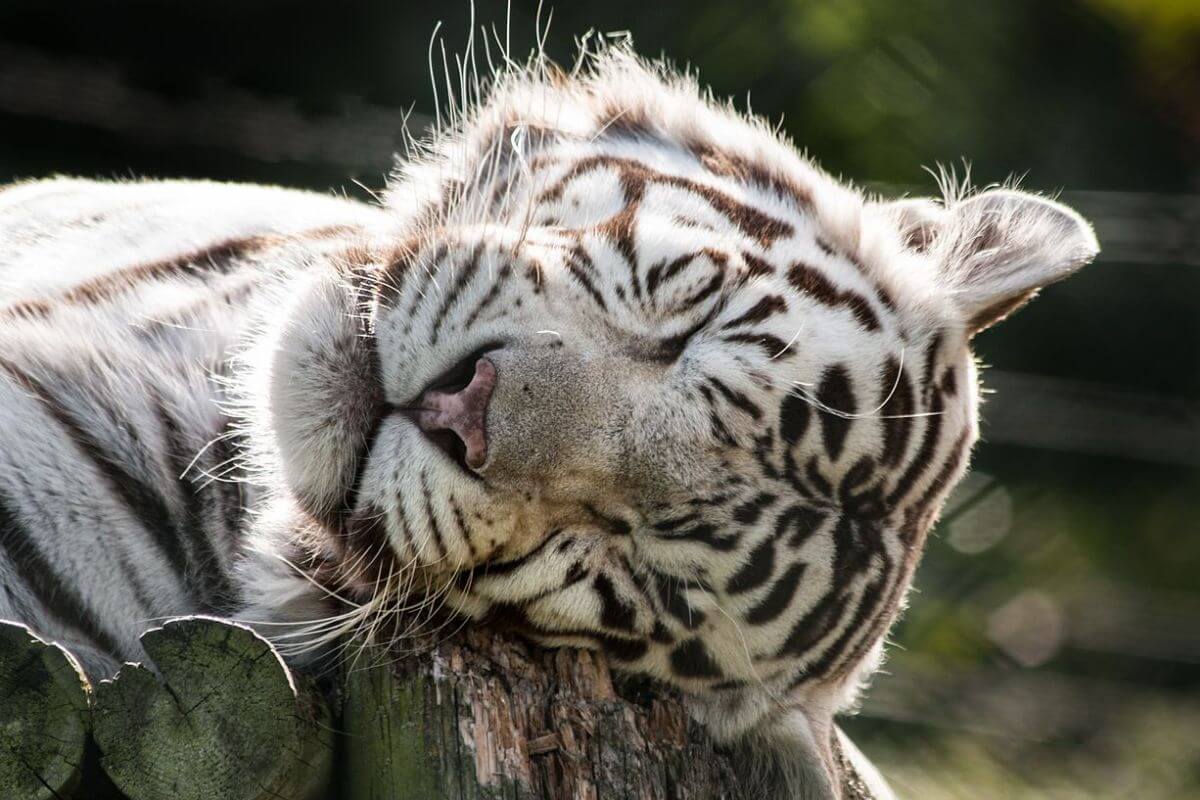 The most popular activity at the park is a four-mile self-drive safari, where you're introduced to magnificent creatures such as lions, tigers, elephants, giraffes and zebras.
After the four-mile safari, you can learn more about the park by attending talks, guided encounters and humane animal shows. Or, you can ride thrilling rollercoasters, amusement rides and water slides at the Adventure Theme Park. Tickets to enter the theme park cost around £10 per person.
Before returning to Derby, you might enjoy these unique days out in the West Midlands.
6. Haddon Hall
For a day trip from Derby to one of England's best-preserved country houses, head to Haddon Hall just outside Bakewell, which is located about an hour's drive away from Derby. This stately home dates back to the 11th century and features a grand Tudor hall and manicured Elizabethan gardens.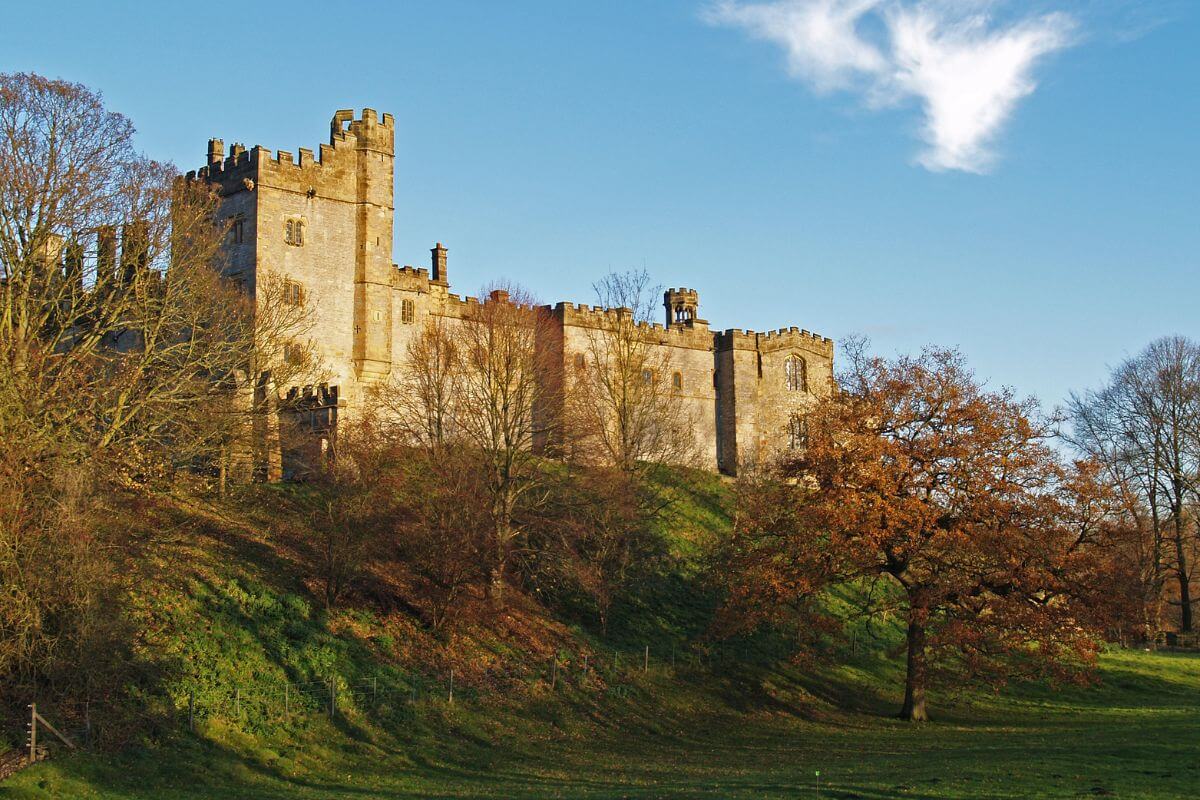 While self-guided walks around the grounds of Haddon Hall are popular, you can join a guided tour to explore the manor's interior and gain insights into its history. Guided tours cost around £25 per adult, and children aged 15 years and younger can join for free. 
7. Northern Cotswolds
Located about two hours away from Nottingham, the Cotswolds is one of England's most famous Areas of Outstanding Natural Beauty. Spread across nearly 800 square miles of rolling hills and meadows, the Cotswolds is dotted with charming, idyllic and quintessentially English towns that showcase 16th-century architecture and cobbled streets.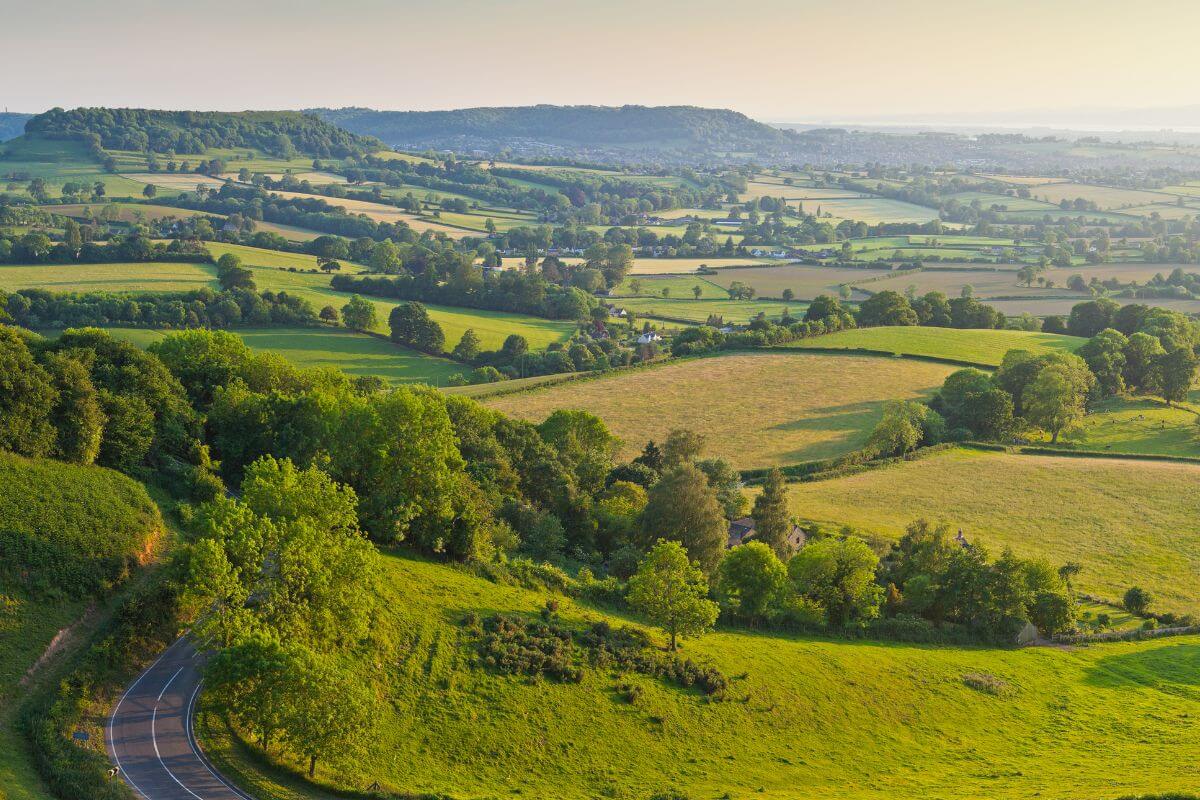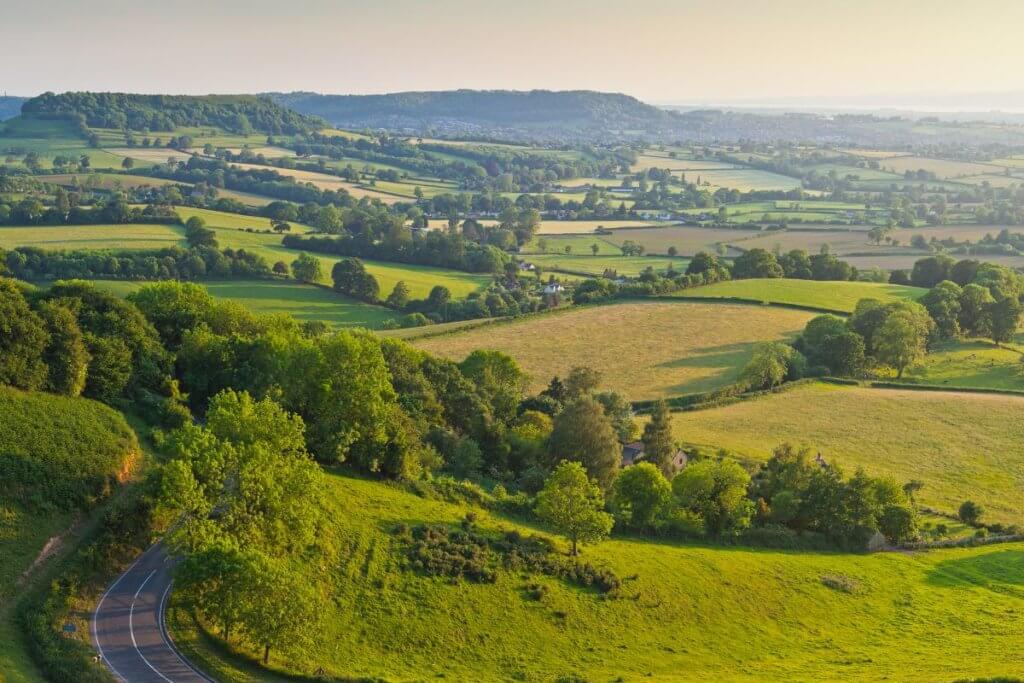 Spend the day popping into local shops, trying local dishes and taking in the picturesque towns which seem worlds away from the larger cities of England. One of the area's most beautiful towns, Broadway, has inspired influential figures including artist Claude Monet and writer Oscar Wilde.
For more ideas on what to do in this beautiful region, read about eight great days out in the Cotswolds.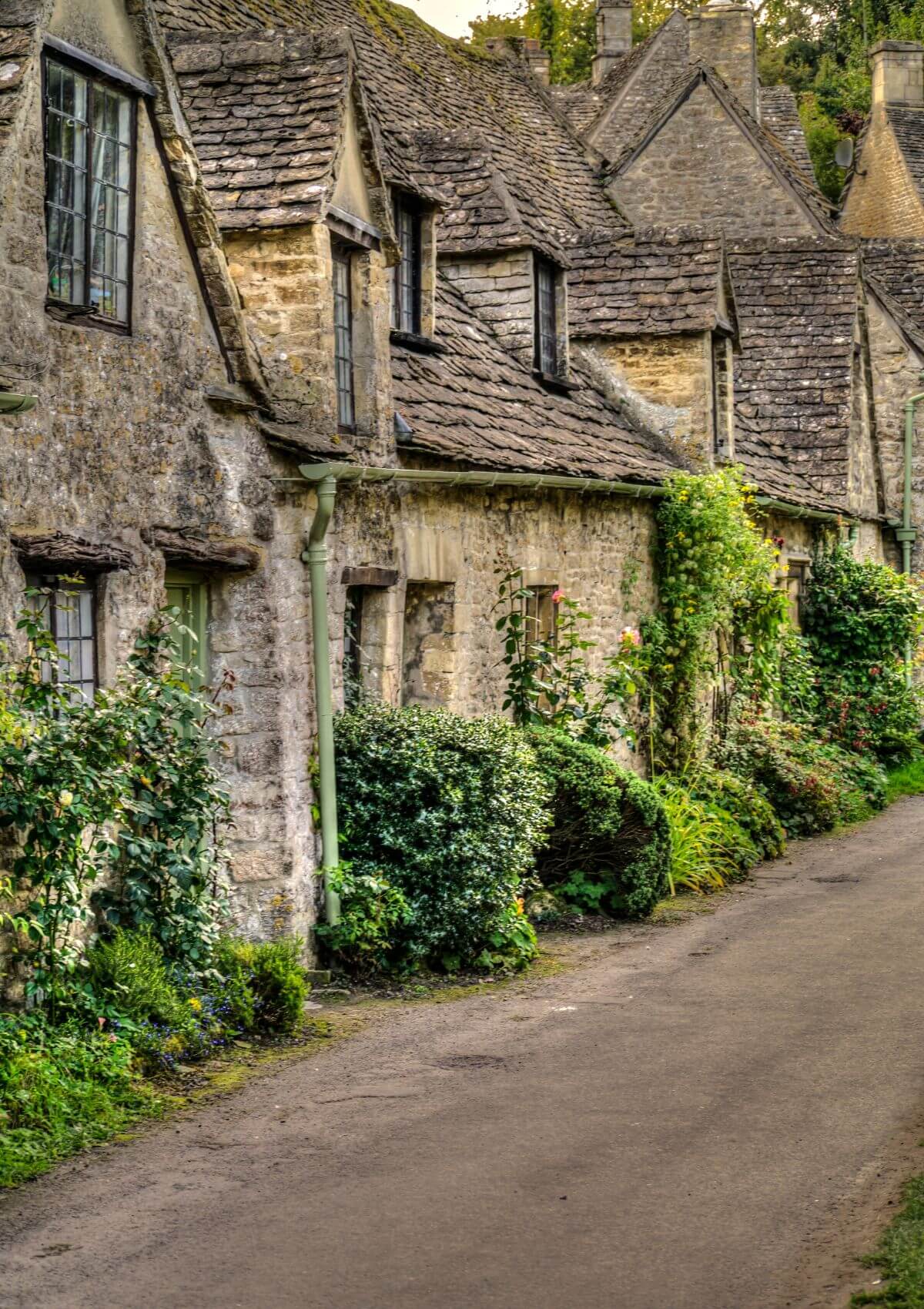 Day trips from Derby
These are just a few of the best day trips from Derby. If there are any other great Derby day trips we haven't mentioned, be sure to share them in the comments section below.
Quick list of best day trips from Derby
1. Chatsworth House
2. Dovedale Valley and Stepping Stones
3. Biddulph Grange Country Park
4. Attenborough Nature Reserve
5. West Midlands Safari Park
6. Haddon Hall
7. Northern Cotswolds
---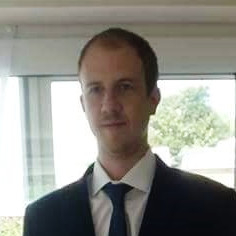 Latest posts by Josh Saunders
(see all)