Visiting one of the best aquariums in England is a great idea for a day out, especially when it's raining. Here are England's top aquariums so you can find the closest one to you.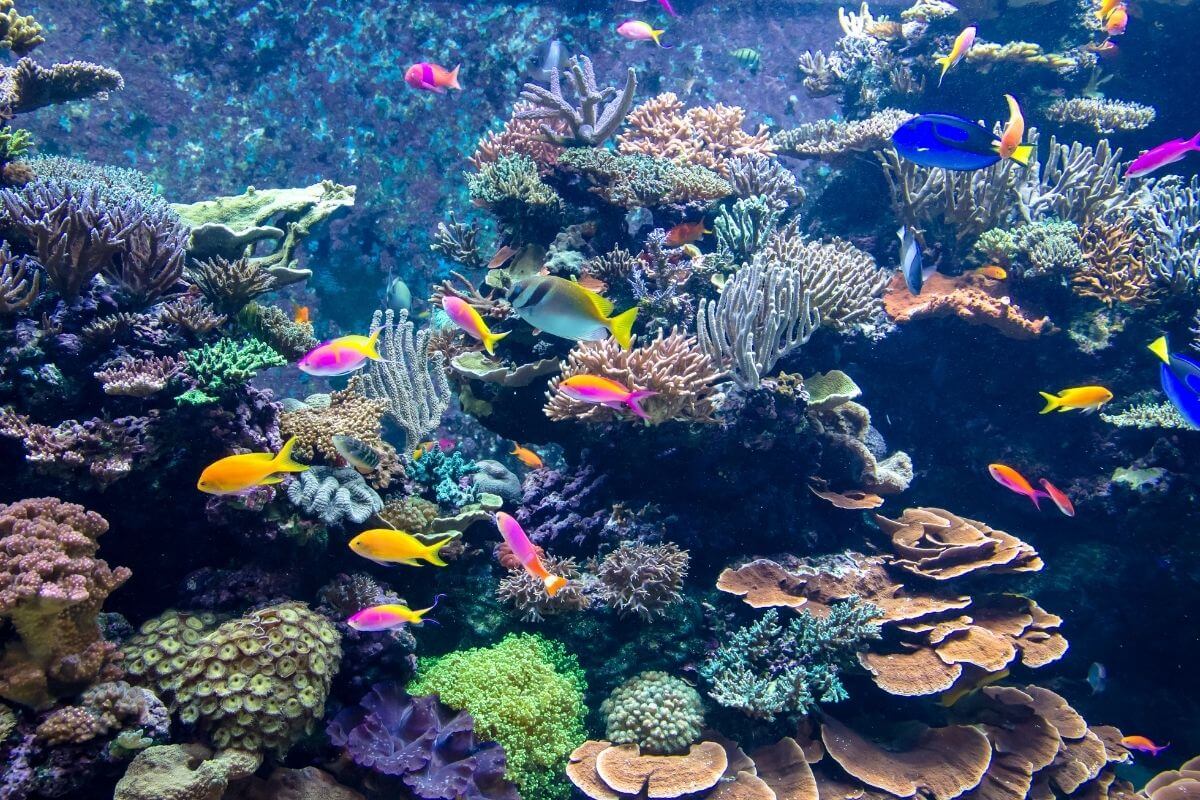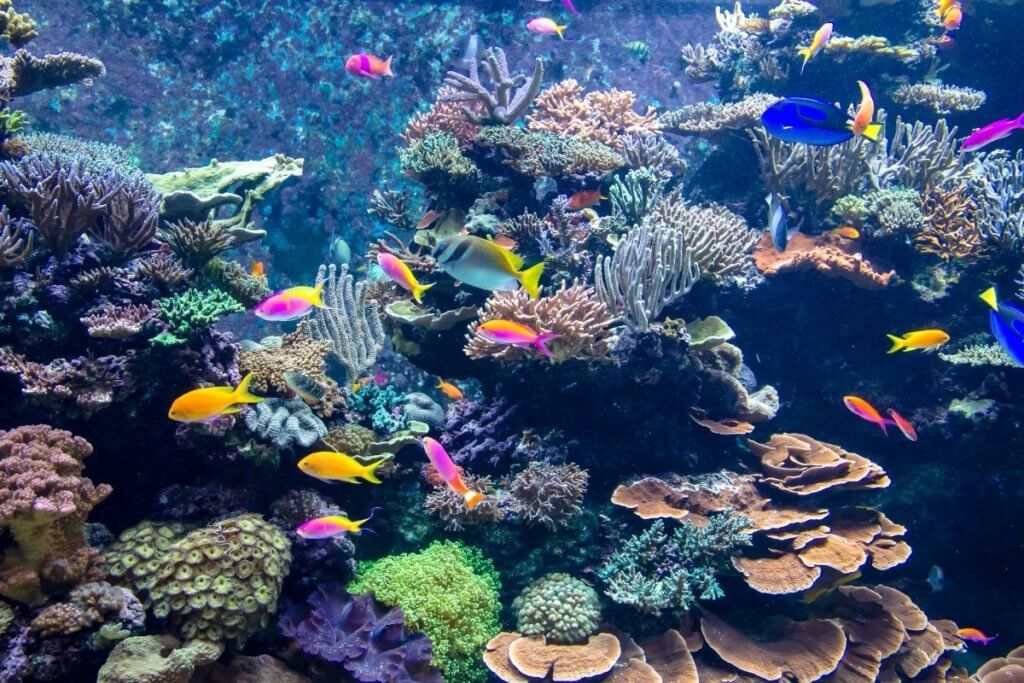 What makes a better day out than delving into an underwater world of colour, mystery and fascinating creatures?
From bright tropical fish to rare turtles, penguins and gentle, misunderstood sharks, England's aquariums are home to a plethora of both common and rare marine species. Many of the aquariums in England featured in this article also devote a lot of time and money to marine conservation, helping to protect and restore ocean ecosystems around the world.
Let's take a look at the best aquariums to visit on a day out in England.
---
15 Best Aquariums in England for a Day Out
If you fancy a day trip to one of England's aquariums to keep you busy, you'll want to know which one is the best, right? Well, and the best aquarium near you too.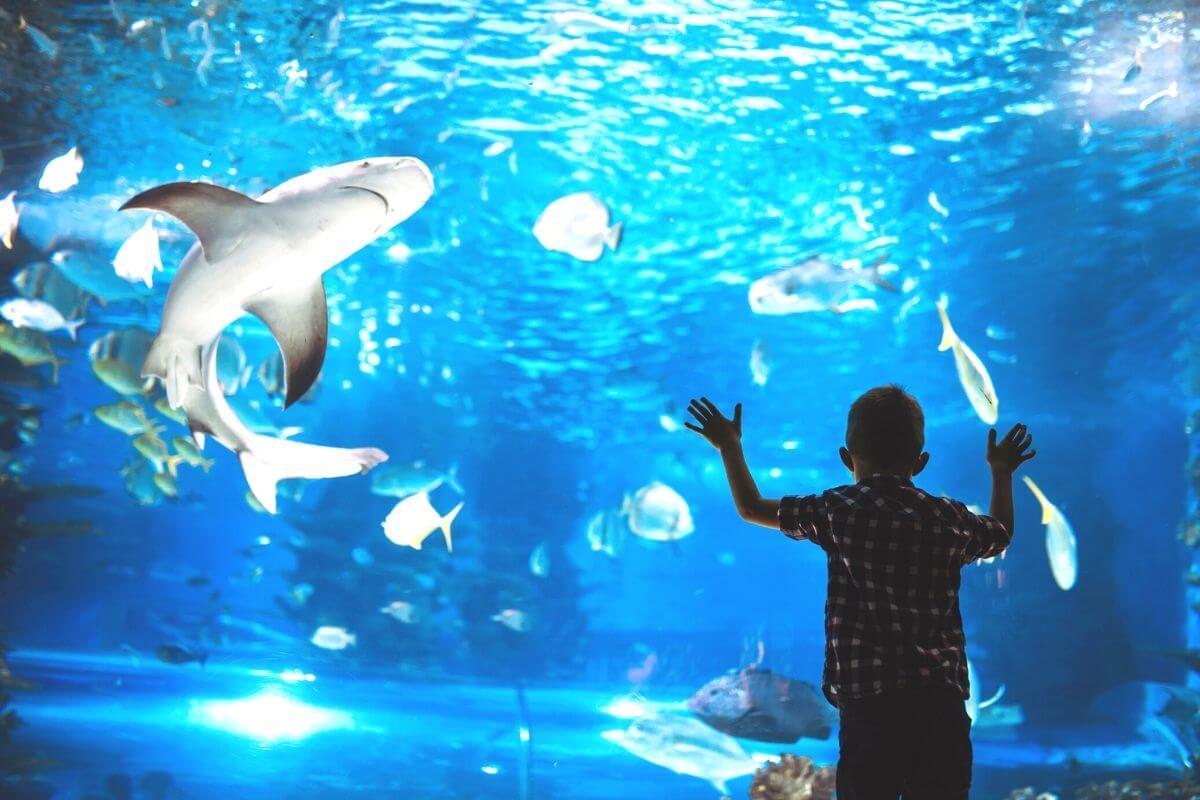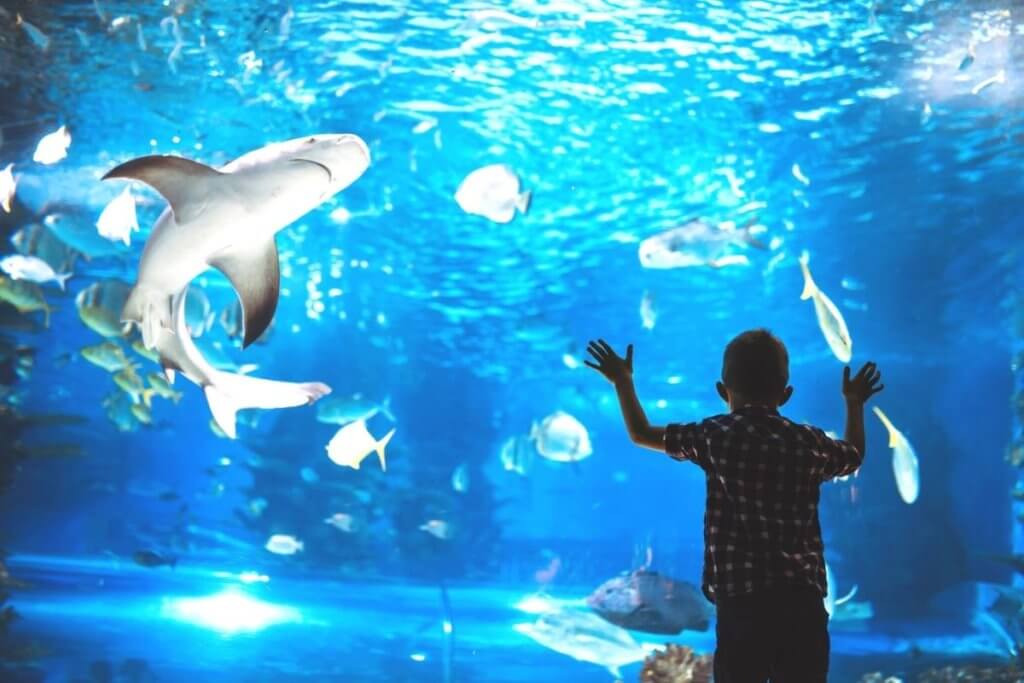 1. National Marine Aquarium, Plymouth
Where else to start than with Great Britain's largest aquarium? Due to it being the biggest, you can be confident it's also one of the best aquariums in England too.
The National Marine Aquarium in Plymouth is home to a colossal variety of fish and other marine species. The Atlantic Ocean display tank is the largest single marine exhibit in the country. The aquarium makes for a great afternoon out on a day trip to Plymouth.
Over 2.5 million litres of water provide a home for a diverse community of rays, sharks and colourful reef fish, representing the ecosystems of the worlds second largest ocean.
Other exhibits include the Plymouth Sound, which showcases the wildlife found outside the front door, and a Great Barrier Reef exhibit, replicating Australia's most famous natural wonder. The institution is also involved in conservation work including UK seagrass restoration and breeding programmes for threatened species including ocellated eagle rays and sand tiger sharks.
---
Love Cornwall?
How about doing a Cornwall quiz? Or, checking out some interesting facts about Cornwall before you visit?
---
2. Sea Life Brighton
Sea Life Brighton holds the unique record of being the oldest aquarium to be found anywhere in the world. It first opened its doors in 1872 and has been delighting visitors ever since. Significant renovation work has been undertaken to ensure the facility remains at the cutting edge of British aquariums.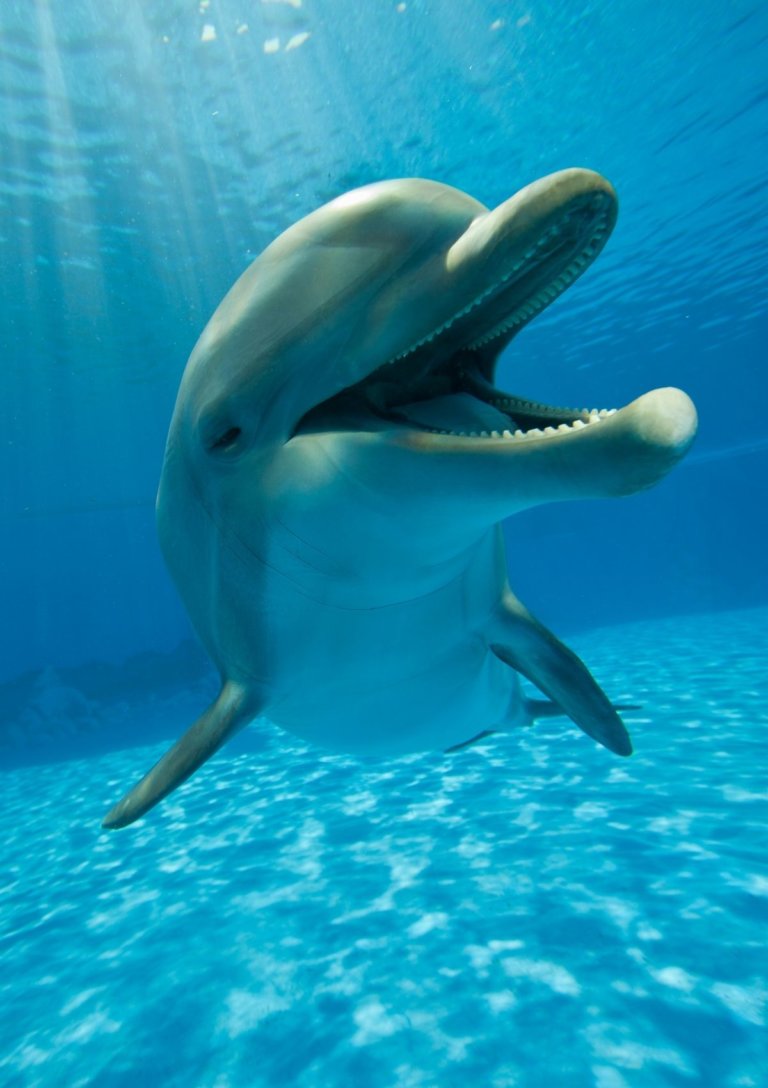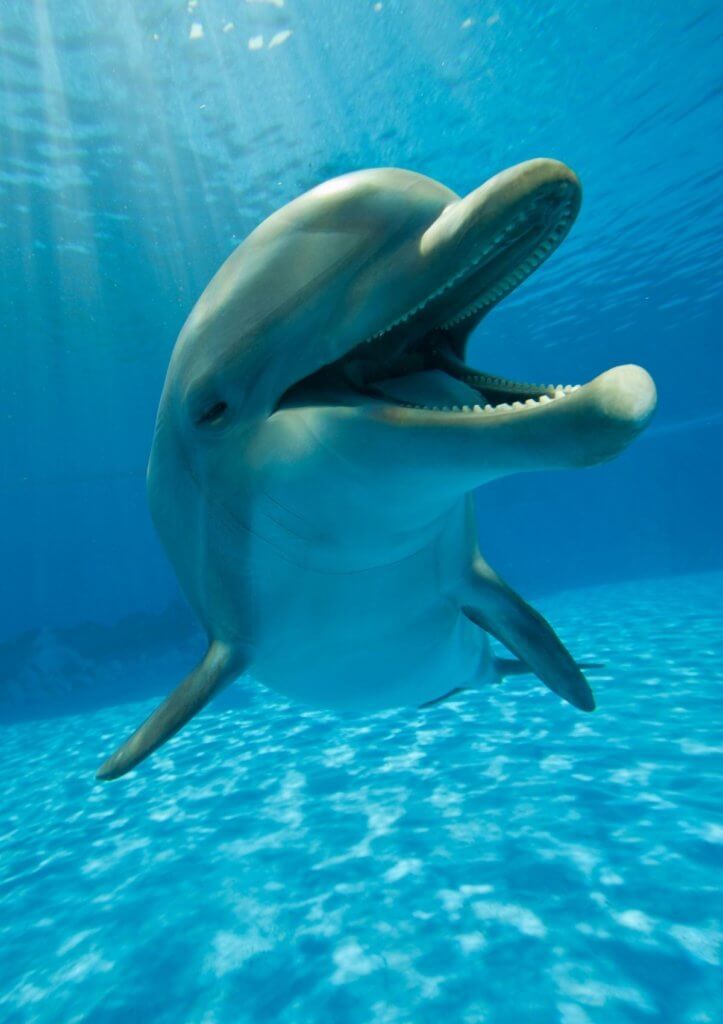 Some of Brighton Aquarium's most prized attractions include a walk-through rainforest, home to frogs, snakes and piranhas, as well as the optional Glass Bottom Boat experience. This isn't included in the standard ticket price but is a worthy add on if you have the money to do so on your day out in Brighton.
Glide over the tanks housing rare turtles, sharks and more as your guide tells you all about these fascinating creatures. Inquisitive turtles are known to swim right up to the boat to say hello – making it one of the best aquariums in England.
Buy tickets for SEALIFE Brighton here
Book online NOW and save up to 20%
Reschedule your tickets for free
Guaranteed entry if you book online
---
3. National Sea Life Centre, Birmingham
Despite the fact that Birmingham is about as far from the sea as you can get in England, the National Sea Life Centre aquarium in Birmingham is one of the best in the country.
It makes for a great day trip in Birmingham and watching the fishies is great for your winter wellbeing when you can't go outside.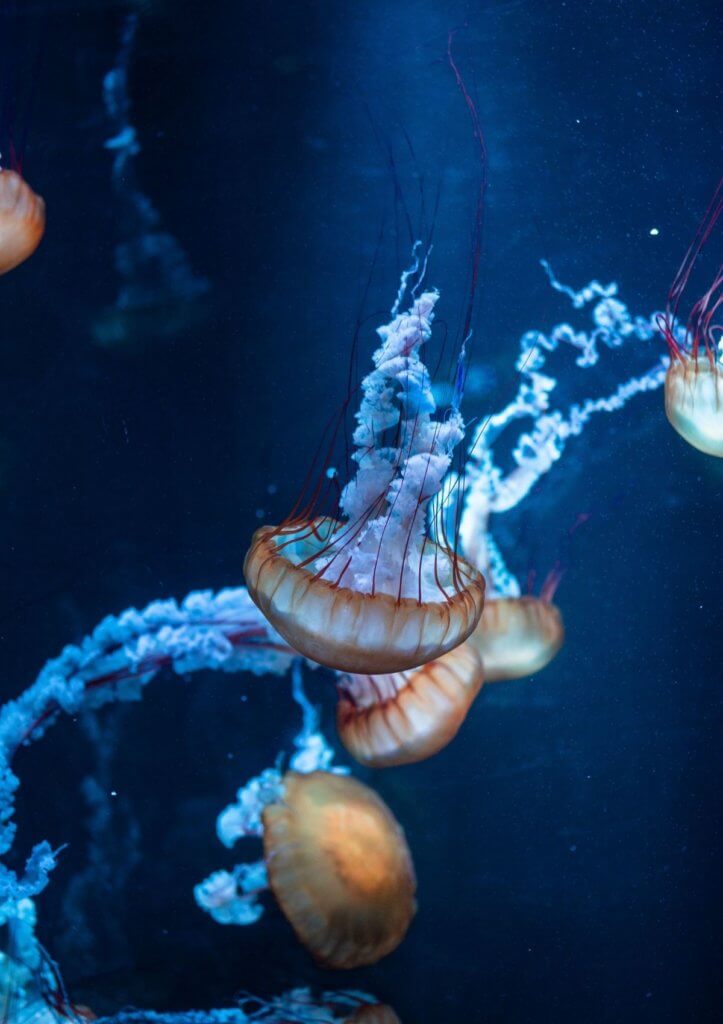 As well as the classic marine exhibits including a walkthrough tunnel and a tropical reef exhibit, the National Sea Life Centre in Birmingham is home to a colony of gentoo penguins, which visitors can see waddling around on the ice, and diving underwater, thanks to a clever exhibit which takes visitors below the surface of the penguins pool. The facility also breeds the penguins, meaning adorable chicks can often be seen by visitors to the centre.
The Marine Mammal Rescue Facility has also opened recently and is currently home to a family of rescued sea otters.
The team at the aquarium also help protect their own freshwater environments, with regular canal clean ups taking place in Birmingham – but don't worry, there are no discarded shopping trolleys on display in the aquarium!
If you love our fishy friends, then Birmingham Aquarium is one of the best days out in the West Midlands, especially when it's raining in England – let the fishies be the ones that get wet!
Buy tickets for SEALIFE Birmingham here
Book online NOW and save up to 20%
Reschedule your tickets for free
Guaranteed entry if you book online
---
FOLLOW @DOINENGLAND ON INSTAGRAM FOR THE BEST DAYS OUT!

---
4. Weymouth Sea Life Adventure Park
Another facility managed by Sea Life, the Weymouth Sea Life Adventure Park makes for a fantastic day out in England for the entire family. Younger children will love the Caribbean Cove adventure playground, while their older siblings can marvel at the only colony of Fairy Penguins in Europe.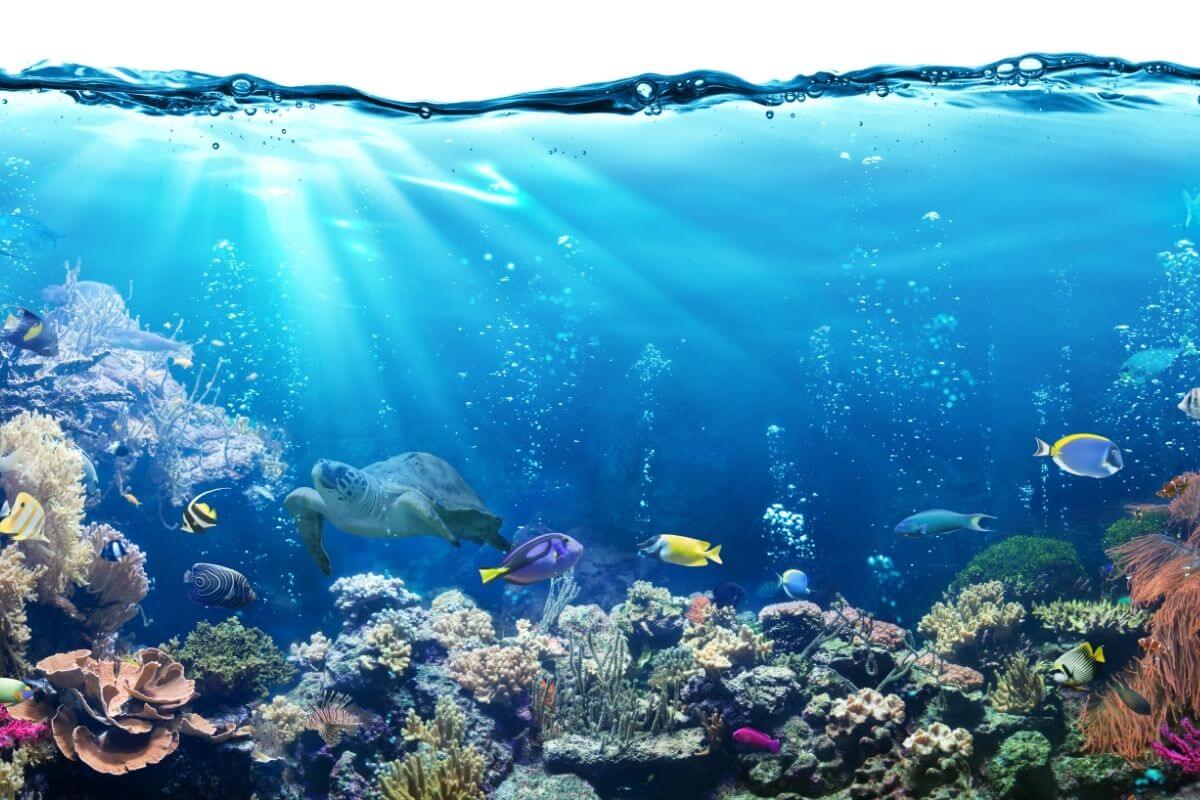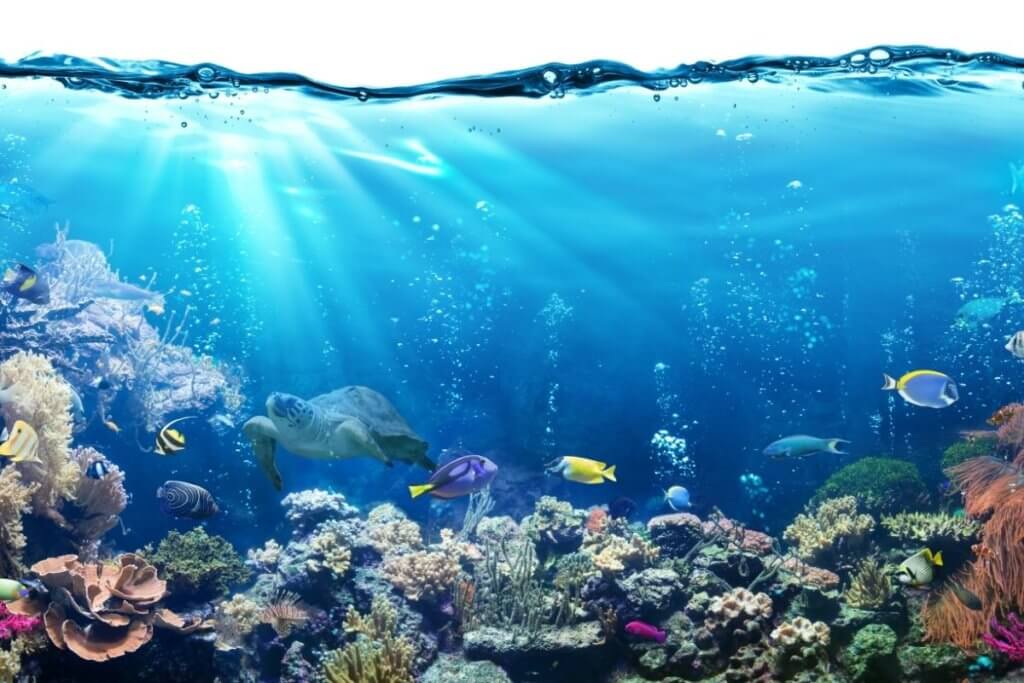 Around £100,000 was recently spent to renovate the enclosure housing the penguins, which arrived from Australia in 2018 when their previous home at a sanctuary was sadly forced to close. Six chicks have been born at the site in 2020 alone and the aquarium is hoping to establish a sustainable breeding population in European aquariums, as a safety net for the species, should climate change pose a threat to it in the wild.
It's a great day out in Dorset deserving it's place on the best aquariums in England list!
Buy tickets for Weymouth SEALIFE Adventure Park here
Book online NOW and save up to 20%
Reschedule your tickets for free
Guaranteed entry if you book online
---
5. Bristol Aquarium
Perhaps the biggest drawcard of Bristol Aquarium is that it is the only UK aquarium to also house a botanical garden.
Visitors can stroll through groves of exotic plants and watch rays and other fish species swim in open-topped pools – they will splash so I hope you don't mind getting wet!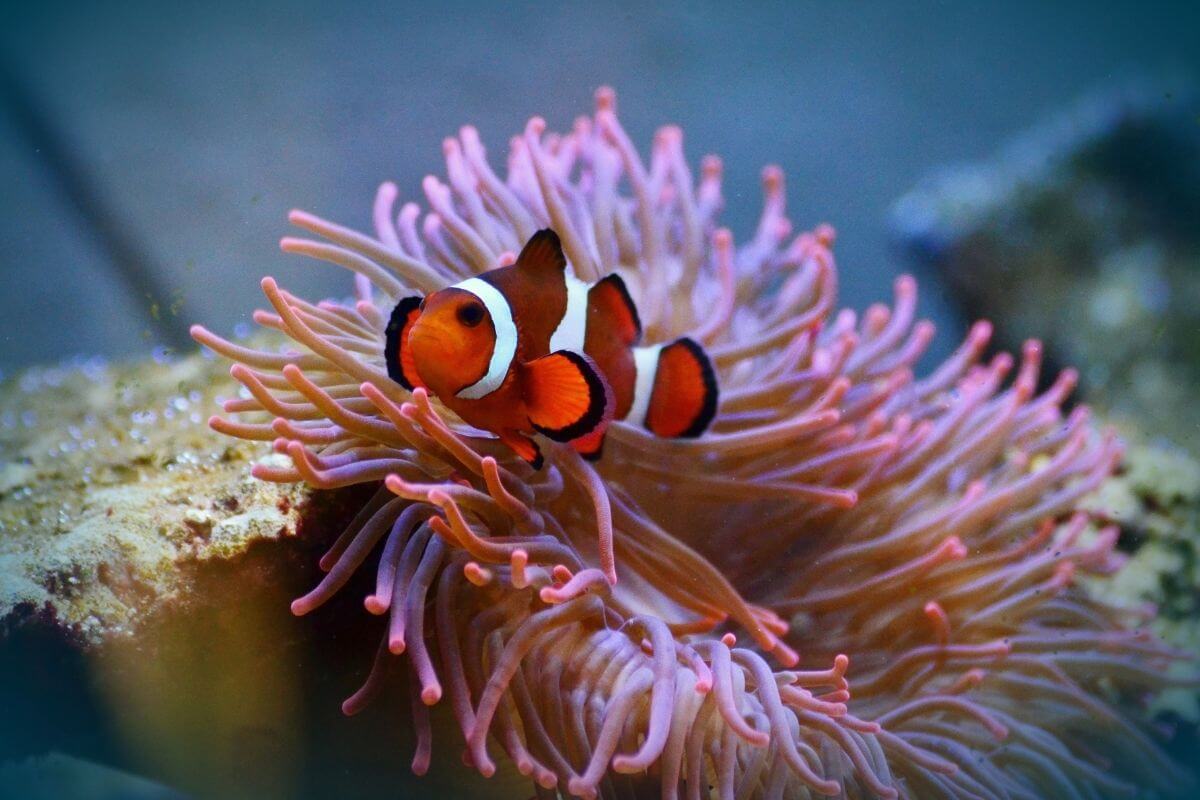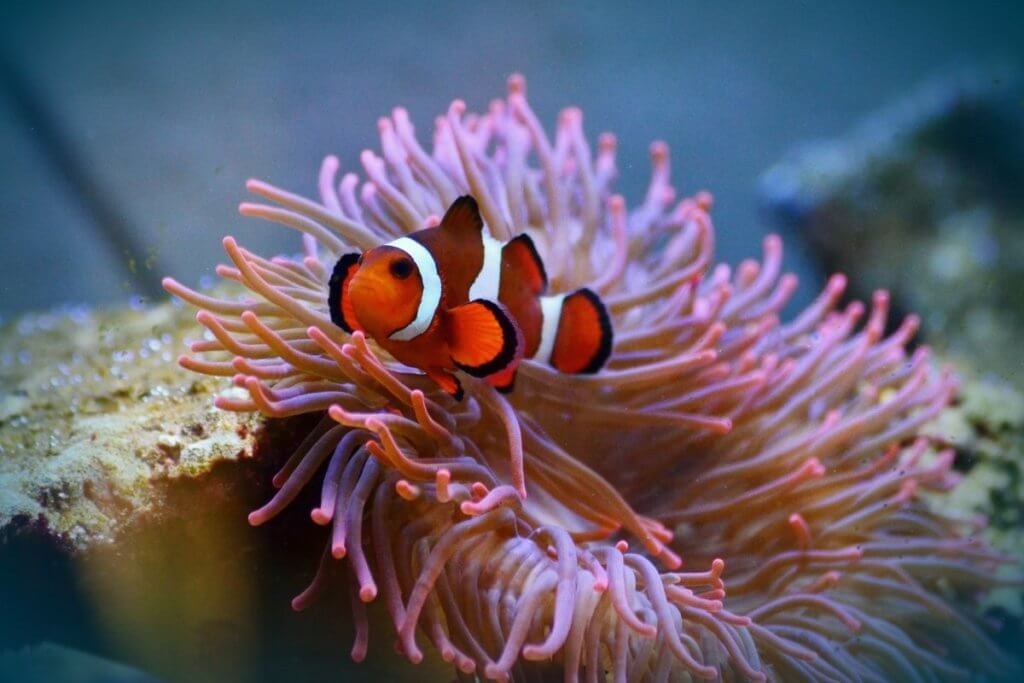 Other attractions at Bristol Aquarium include a Mighty Amazon exhibit, home to colossal arapaima fish, which can grow to up to four metres long in the wild. And the Sunken Shipwreck exhibit teaches visitors how man-made disasters can help marine life, with shipwrecks providing excellent homes for reef species.
Watch tropical fish darting in and out of portholes and climbing around sunken masts on one of the best days out in Bristol.
---
6. Blue Planet Aquarium, Chester
Home to the largest collection of sharks in Europe, Chester's Blue Planet Aquarium is the best marine institution in the country for those interested in the ocean's greatest predator. The Underwater Shark Tunnel displays sand tiger sharks, guitar sharks and black tip sharks, as well as a host of rays and other sea life.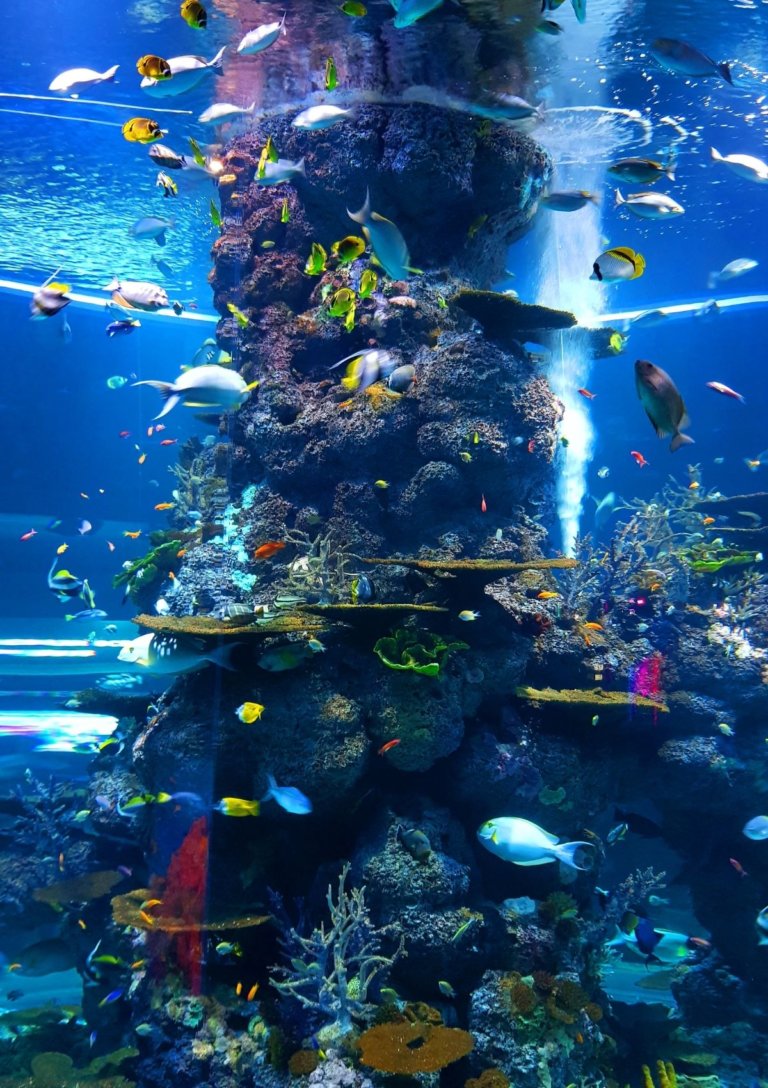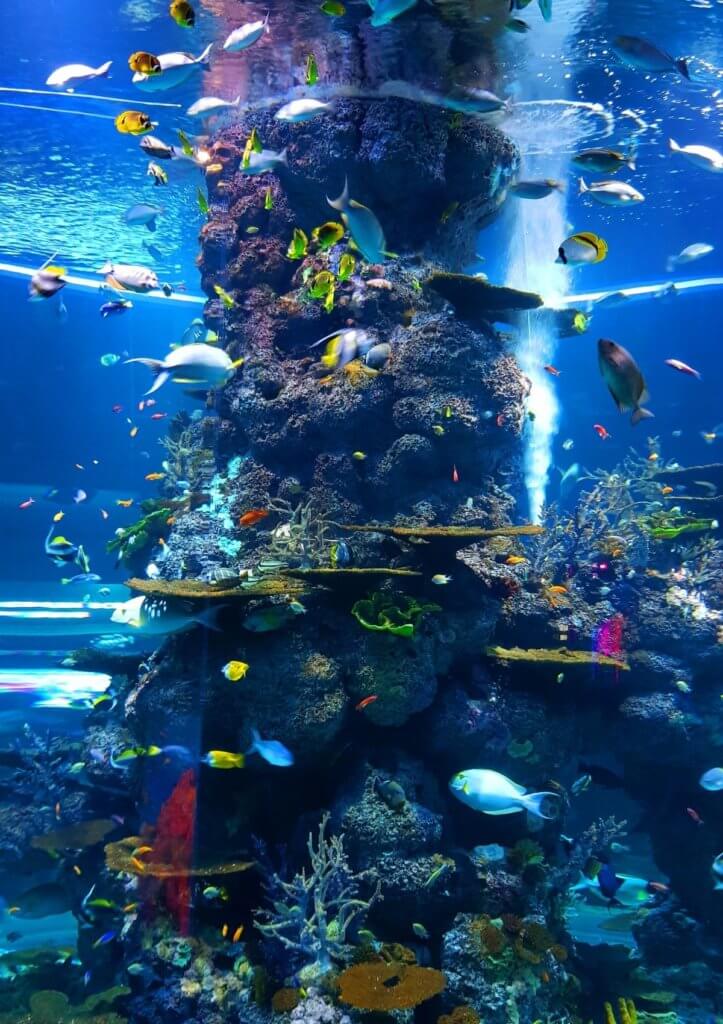 It's even possible to dive with the sharks if you so choose at Chester Aquarium – no prior experience is necessary and the aquarium's expert team is on hand the entire time.
The aquarium is also home to a frog zone and a mangrove swamp, home to snapping caiman crocodiles. And once you're done with Chester Aquarium – how about visiting one of the best zoos in England, Chester Zoo?
---
READ MORE: 15 Amazing Animals in England, and Where to Find Them
---
7. Sea Life London Aquarium
Located within walking distance of the London Eye and across the river from the Houses of Parliament, Sea Life London is one of England's smaller aquariums, which can be navigated easily in an hour or two. But this doesn't mean its not worth visiting and can form a great part of a busy day trip to England's capital city.
The site is home to the UK's largest jellyfish exhibit, Ocean Invaders – this attraction teaches visitors everything they need to know about one of Earth's weirdest animals, as well as housing many different species of jellyfish. And the facility's Amazon rainforest walk gives visitors the opportunity to meet Bowza, a fascinating snapping turtle.
It's easy to incorporate a visit to the London Aquarium into a royal day out in London, too.
Buy tickets for SEALIFE London here
Book online NOW and save up to 20%
Reschedule your tickets for free
Guaranteed entry if you book online
---
Love animals?
How about trying our wildlife quiz – see how well you know our English wildlife?
---
8. The Deep, Hull
Opened in 2002, The Deep is first and foremost a conservation facility, and has become an international player in marine conservation. They are involved in conservation work around the world, including turtle rescue in the USA, sawfish conservation in Sudan and seagrass restoration at home in the UK.
As a day out for visitors, The Deep is also one of the best aquariums in England.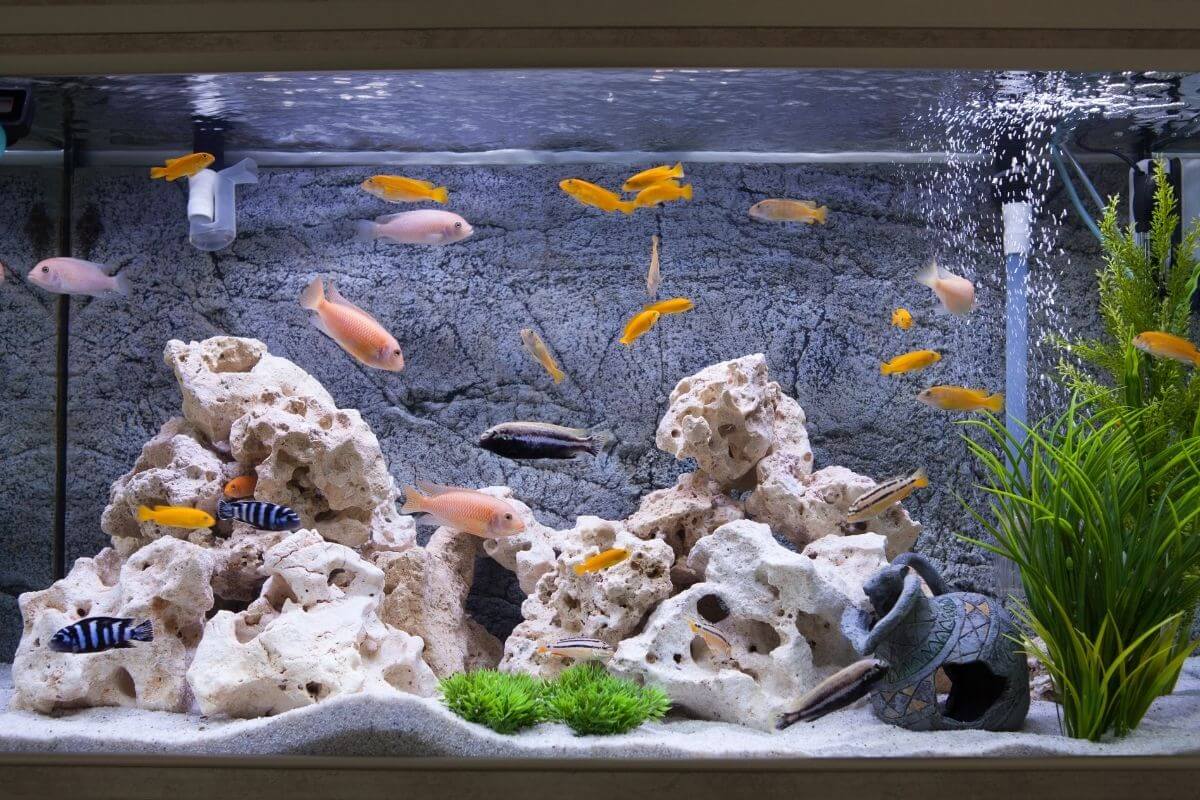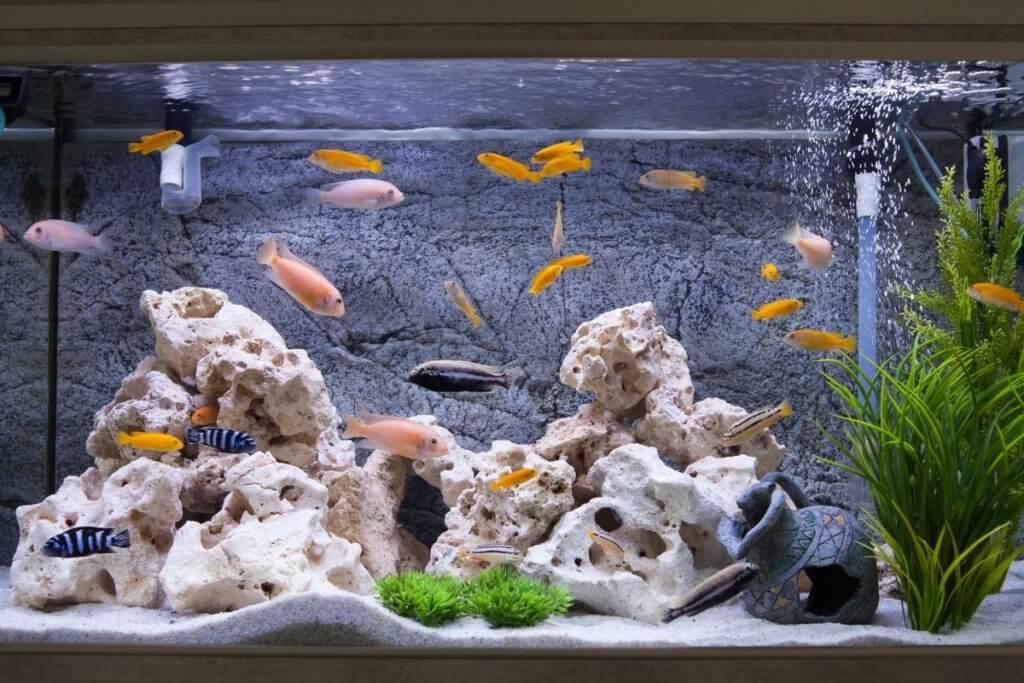 The Amazon Flooded Forest is home to colossal catfish, the Endless Oceans are home to sawfish, endangered loggerhead turtles and white tip reef sharks, whilst gentoo penguins waddle around the Kingdom of Ice. Best of all, visitors to this facility know that their ticket money is going towards marine conservation around the world, helping to make a real difference to the plight of incredible endangered species.
READ MORE: What to Do in North Yorkshire / The BIG Yorkshire Quiz
---
9. Sea Life Manchester
The most unique exhibit at Sea Life Manchester is the Rocky Hideout, where scary moray eels are waiting to give visitors a fright and strange mantis shrimp punch out their claws at 50mph if they get annoyed. Definitely one of the best day trips in Manchester there is.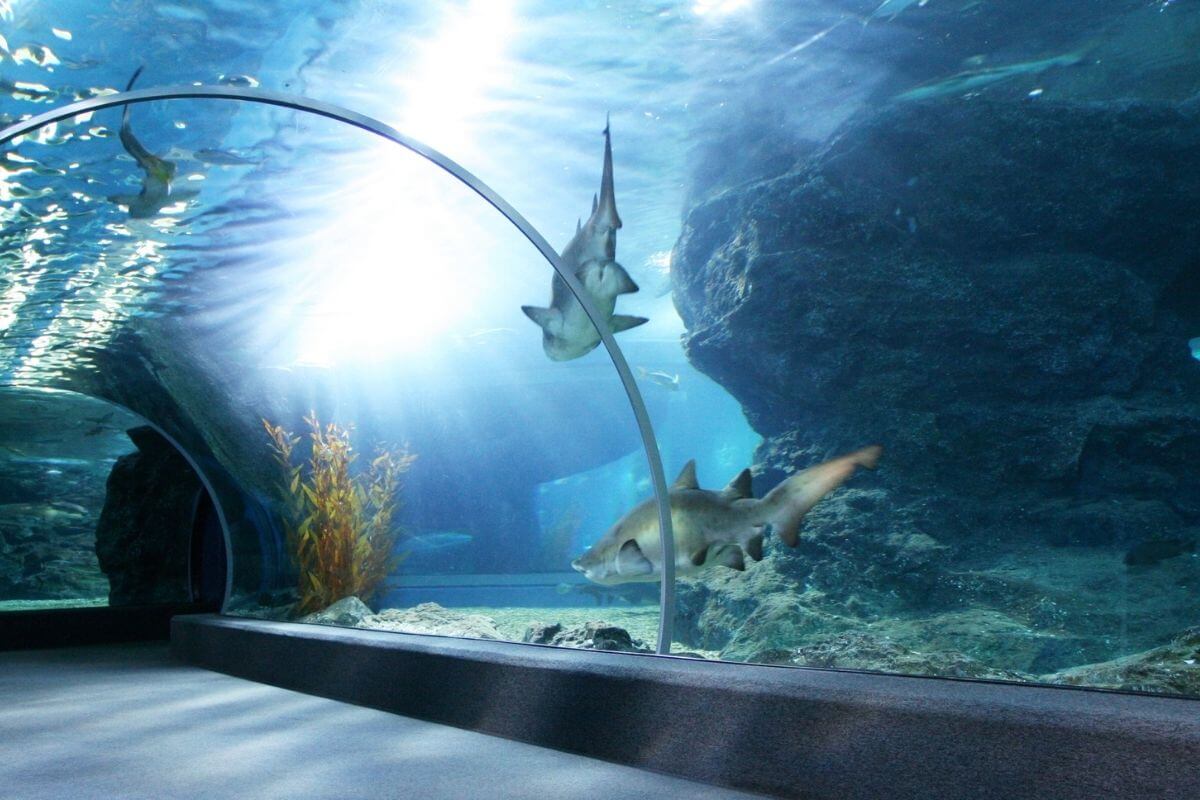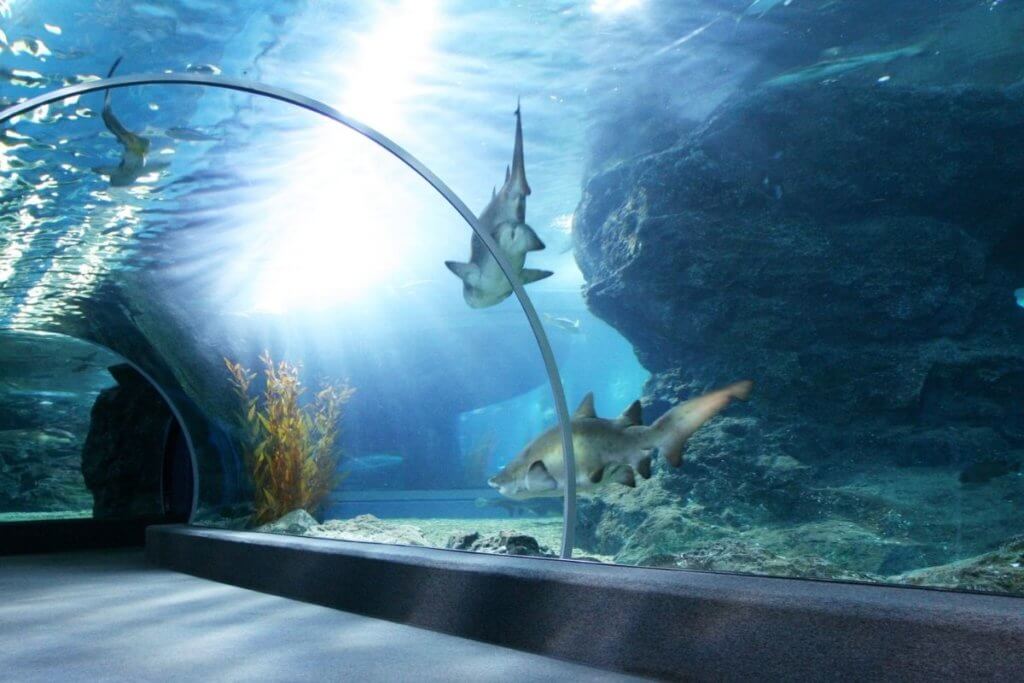 If visitors are feeling even braver then they can descend into the Lair of the Giant Crab, where Japanese spider crabs lurk. These monsters measure three metres from claw to claw – if you put a Mini Cooper car in their tank then they could stand over the top of it! The aquarium has multiple viewpoints around the crabs tank, so visitors can get as close as possible without getting wet.
We need to add this aquarium into our list of the best days out in Greater Manchester actually!
Buy tickets for SEALIFE Manchester here
Book online NOW and save up to 20%
Reschedule your tickets for free
Guaranteed entry if you book online
---
10. Lake District Coast Aquarium, Maryport, Cumbria
Since first opening its doors in 1997, Lake District Coast Aquarium in Cumbria has become one of the most popular and family friendly aquariums in England. It's also one of the best things to do in the Lake District on a rainy day.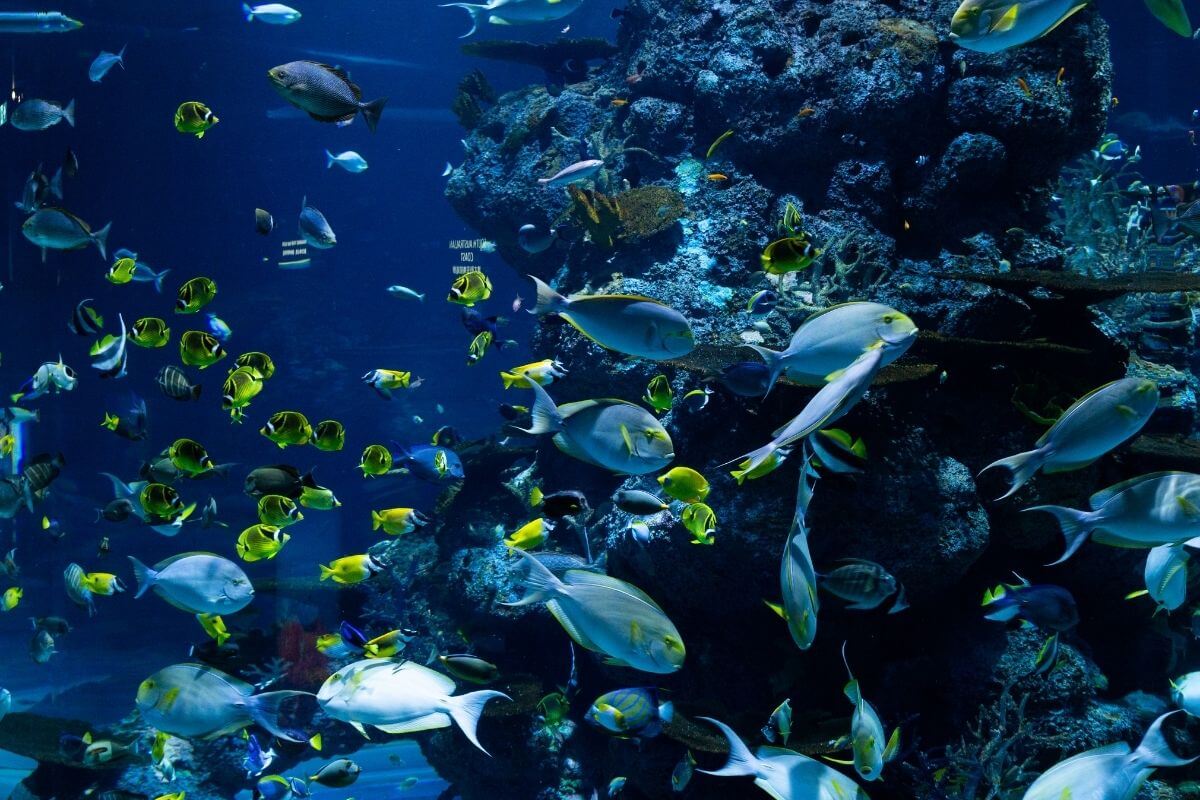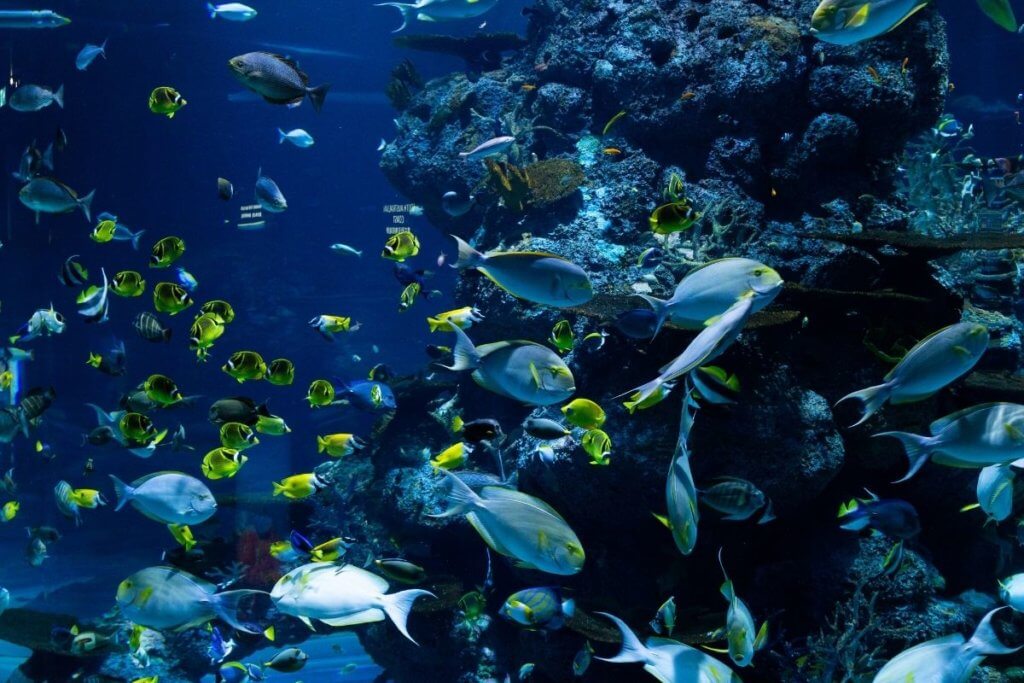 As well as its 75 fishy displays, showcasing marine creatures from around the world, the facility has lots more to keep guests entertained. There's a crazy golf course, an outdoor adventure playground, a fishing shop and a café, serving up delicious refreshments including of course, fish and chips.
Click for more great Cumbria days out for all the family.
---
11. Sea Life Scarborough
Sea Life Centres feature heavily on this list, but this is because the company is renowned for their top quality aquariums, offering guests wonderful experiences and ensuring top care is maintained for all of their animals.
Sea Life Scarborough is no different, home to an otter river, colony of Humboldt penguins and even a seal hospital.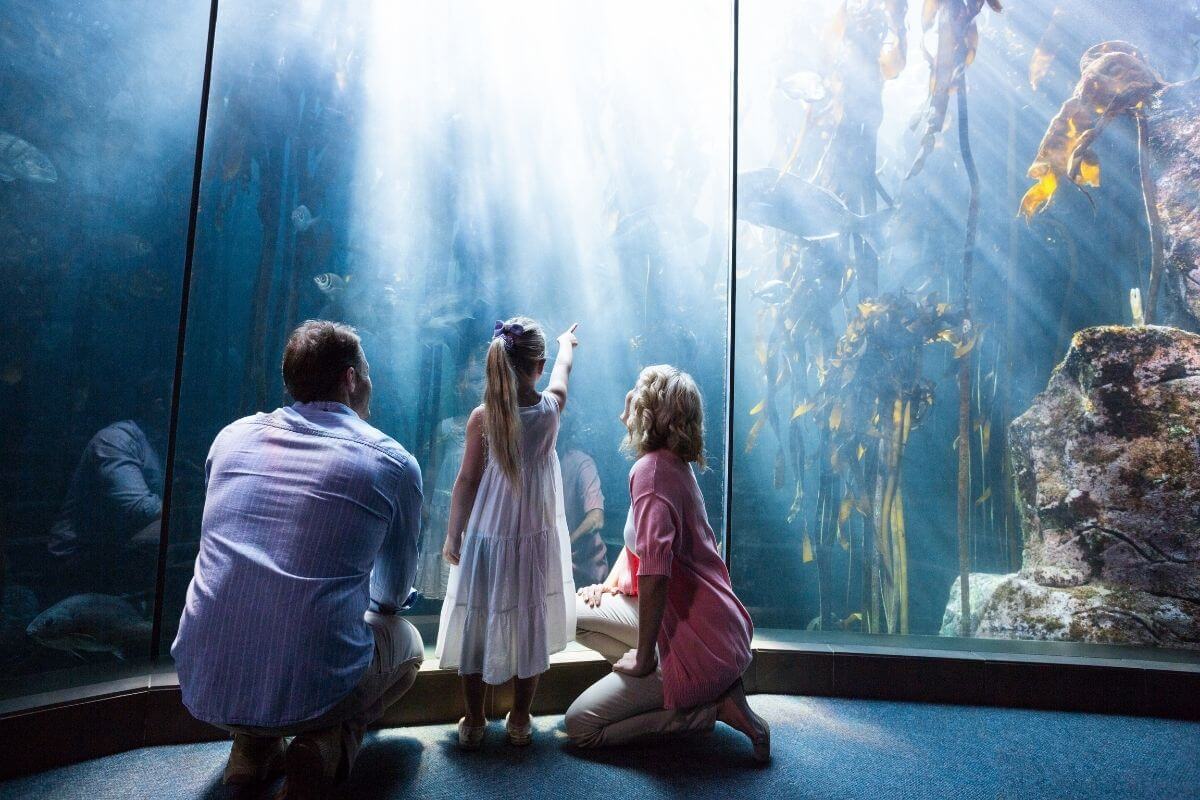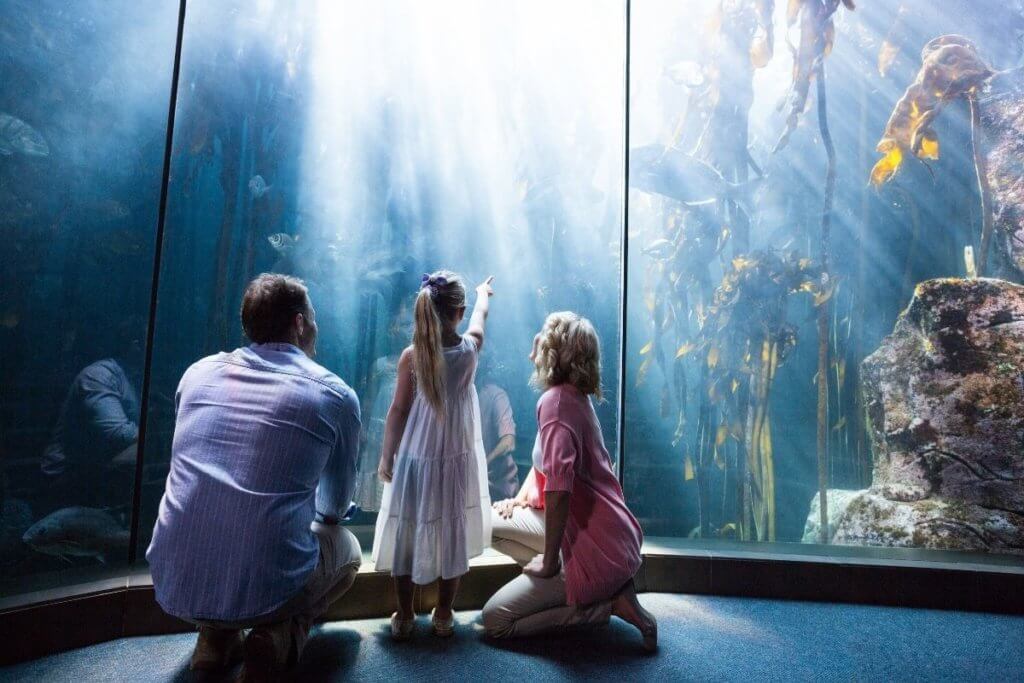 Here, guests can watch rescued seals being nursed back to health – the aquarium eventually releases them back into the wild with the help of the RSPCA, if possible. Around 30 seal pups are rescued off the Yorkshire coast and brought to the centre every year, the majority of these pups would not survive without the help of the Sea Life centre.
Buy tickets for SEALIFE Scarborough here
Book online NOW and save up to 20%
Reschedule your tickets for free
Guaranteed entry if you book online
---
12. Sea Life Great Yarmouth
Sea Life Great Yarmouth is part of a breeding programme for black tip reef sharks, and it's these incredible creatures which provide the highlight of a visit to the aquarium. The Tropical Ocean Display is home to a good number of these sharks, as well as a green turtle. Visitors can also visit the shark nursery, where the breeding work takes place.
There's also a crocodile enclosure, jellyfish exhibit and a colony of Humboldt penguins, amongst other attractions. Just one of the many great things you can do on a day trip in Norfolk.
Buy tickets for SEALIFE Great Yarmouth here
Book online NOW and save up to 20%
Reschedule your tickets for free
Guaranteed entry if you book online
---
13. Oceanarium, Bournemouth
Bournemouth's Oceanarium has one of the most diverse collections of marine creatures of any institution in England – making it one of the best aquariums in England. Guests can be strolling through an underwater shark tunnel one moment and coming face to face with the monster of the deep in The Abyss the next moment.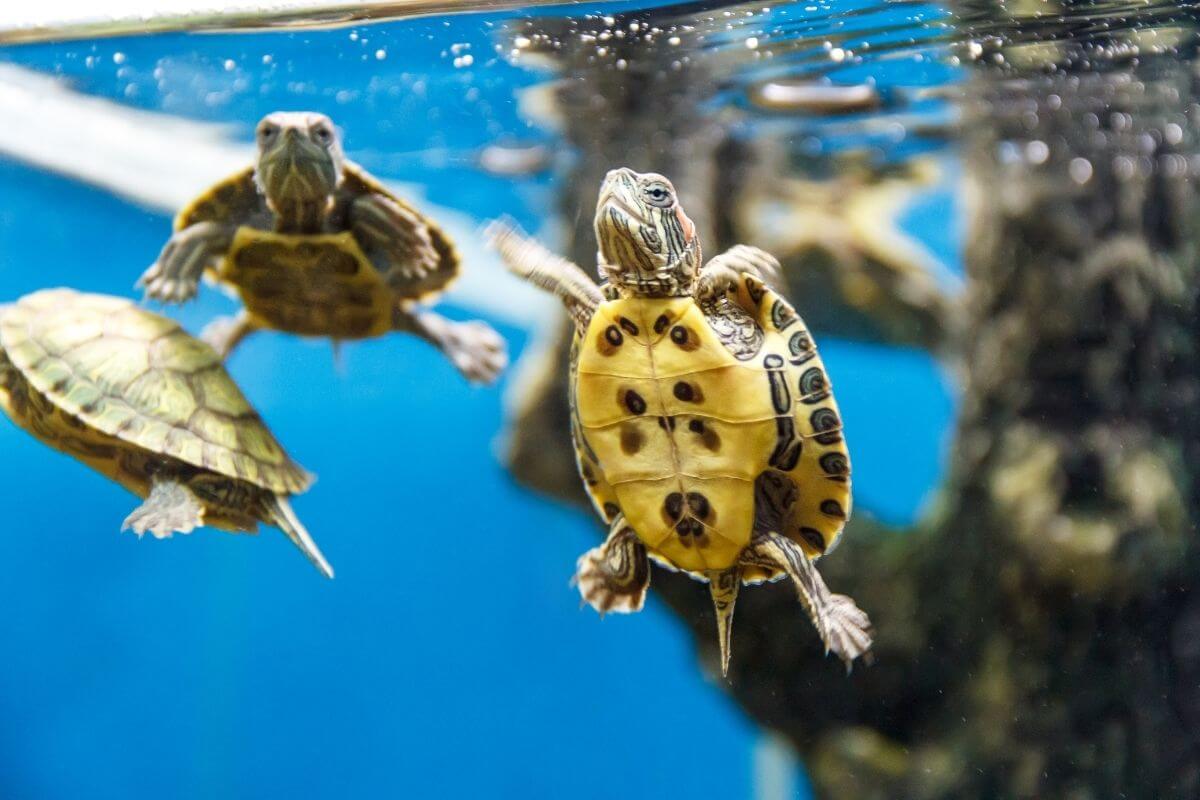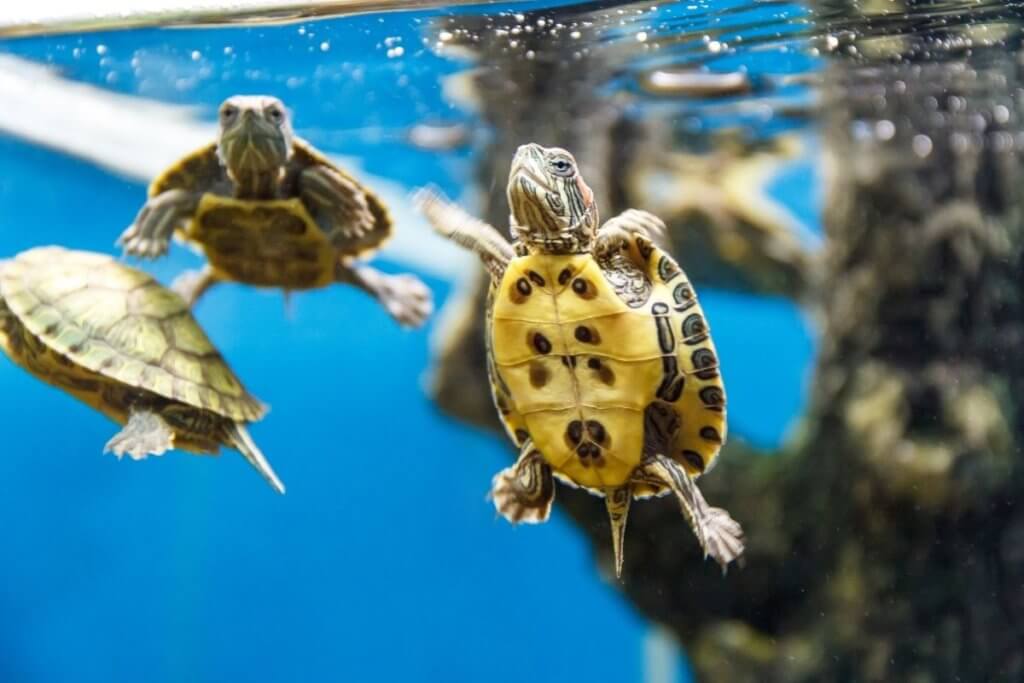 Bournemouth aquarium also houses an exhibit replicating the freshwater environment of Lake Malawi in Africa, an Amazon exhibit, and a penguin beach. There's also a really interesting exhibit exploring the predicted fallout if all of the global ice caps were to melt – find out what could happen if the world doesn't take action on climate change.
---
14. Blue Reef Aquarium, Newquay
As one of Cornwall's most popular destinations, it is little surprise that the Blue Reef Aquarium in Newquay focuses on marine life a little closer to home. Pipefish, sea bream, dogfish and more will delight children when they discover that they also live just outside the front door of the aquarium!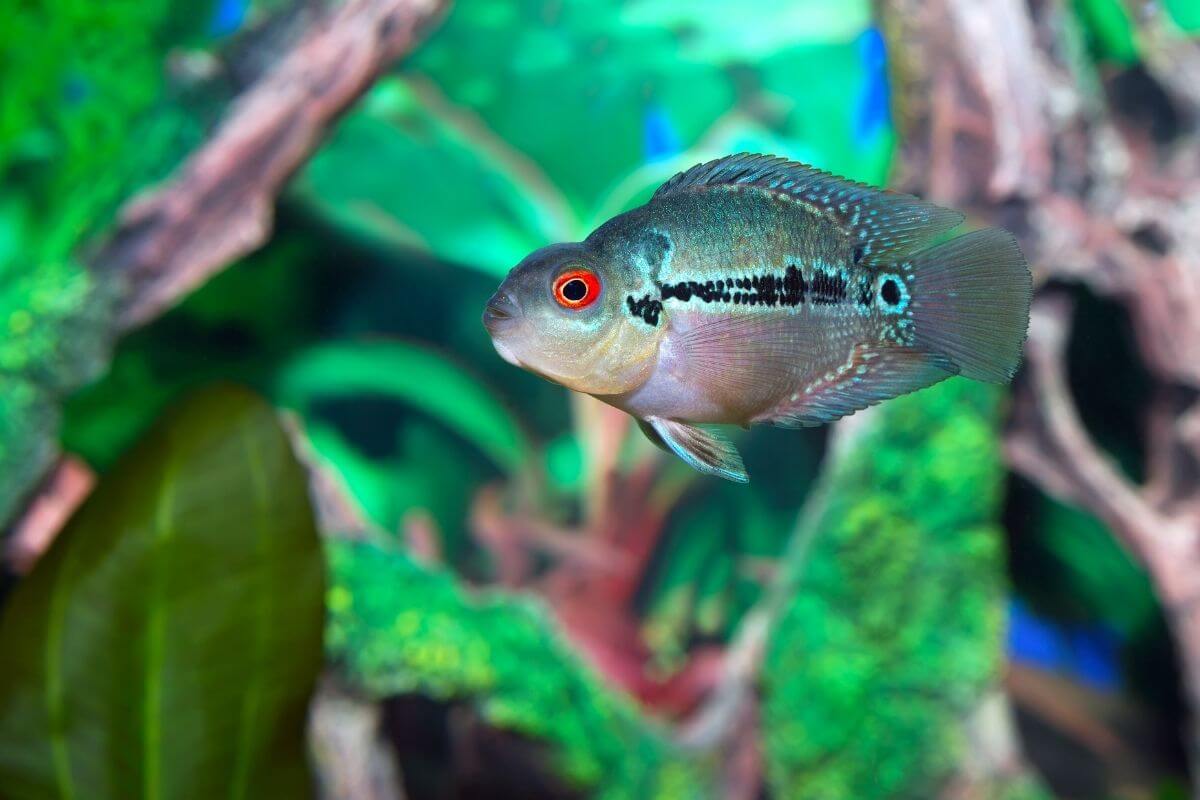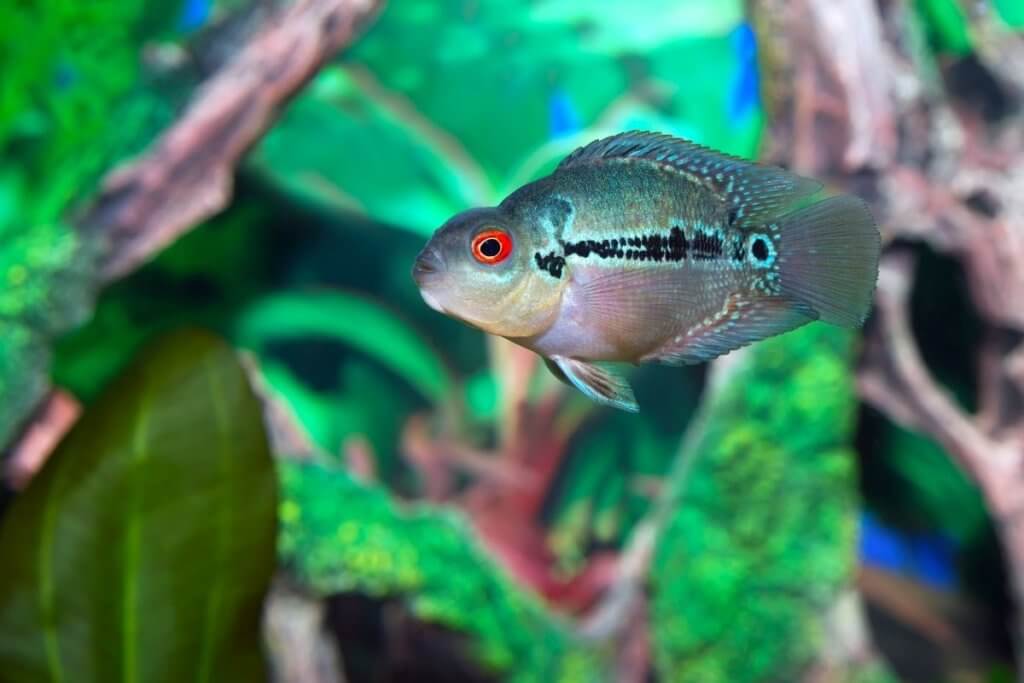 As well as exhibits showcasing some of Cornwall's finest marine creatures, there are plenty of more exotic displays. Beautiful giant pacific octopuses, dwarf caiman crocodiles, loggerhead turtles and black tip reef sharks are just some of the creatures on display.
READ MORE: 8 Activities for the Best Day Out in Newquay
---
15. Sea Life Blackpool
Last but not least, Sea Life Blackpool is another top quality marine institution. The Behind the Scenes experience is well worth paying the extra £3 per person for if you can.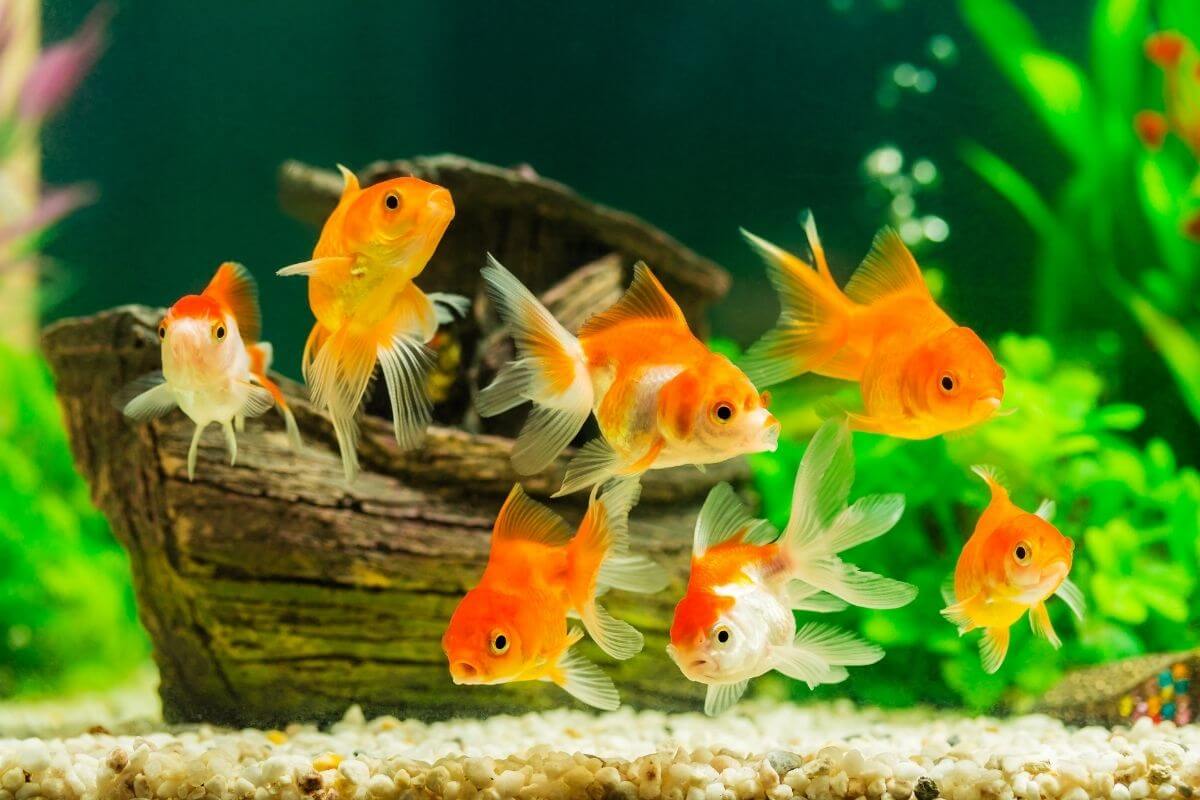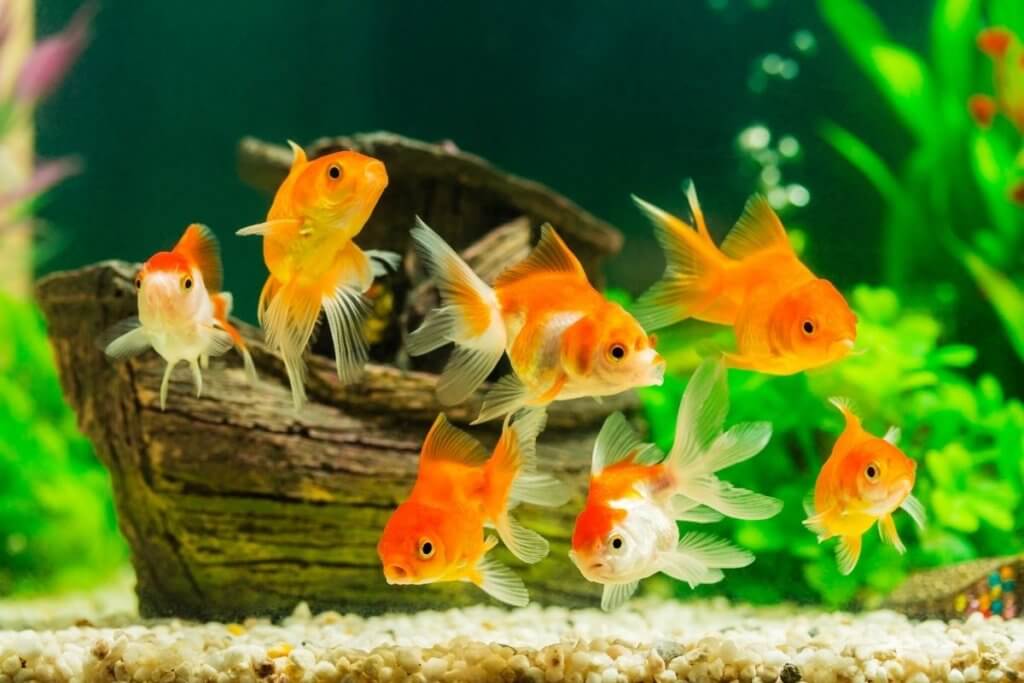 Alongside one of the aquariums top marine experts, you'll take a guided tour of the aquarium's working areas, which are usually closed to the public. See how species are cared for, bred, and fed in this fascinating insight to how aquariums work. Back out front, visitors can enjoy an ocean tunnel, an indoor rainforest and a rockpool exhibit, sure to be popular with the little ones.
Buy tickets for SEALIFE Blackpool here
Book online NOW and save up to 20%
Reschedule your tickets for free
Guaranteed entry if you book online
---
Best aquariums in England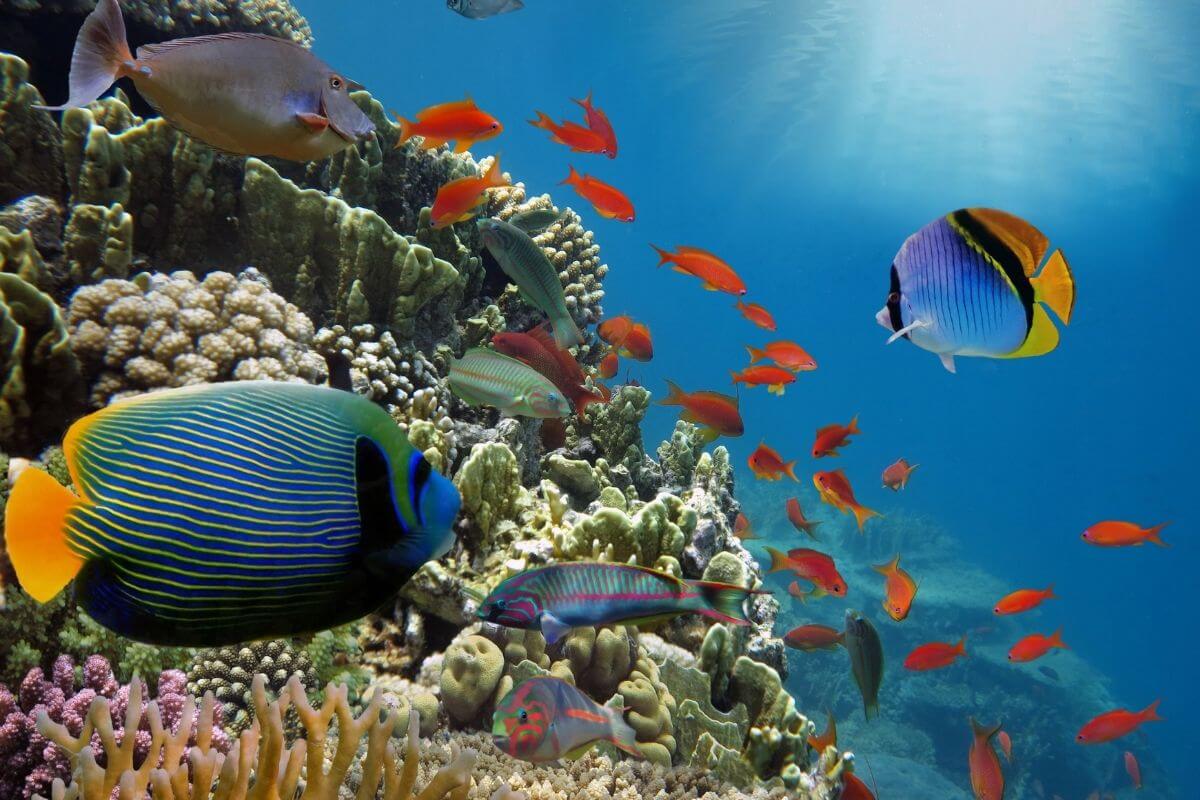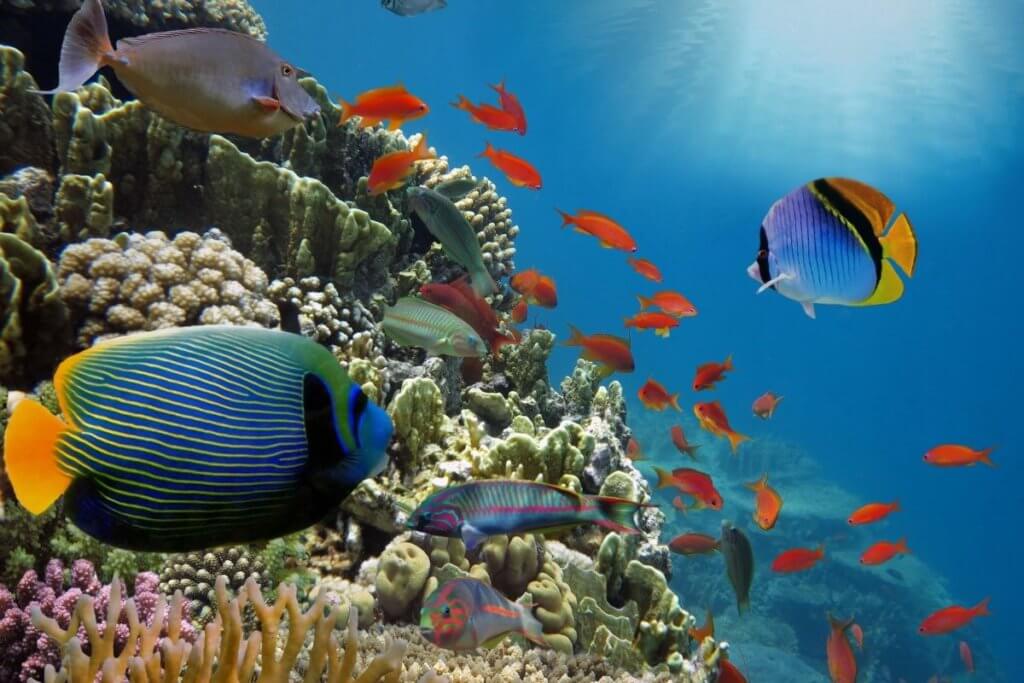 Aquariums are not only a fantastic day out for the whole family, many of the better ones also take an active role in conservation work, helping to protect marine species around the world.
So when you're busy strolling through an underwater tunnel, snapping photographs of clumsy penguins and tucking into hearty refreshments in view of colourful tropical fish, know that you are also helping to fund important work to help safeguard these marine species in the wild.
A win win!
---
Quicklist for all the best aquariums in England
1. National Marine Aquarium, Plymouth
5. Bristol Aquarium
6. Blue Planet Aquarium, Chester
8. The Deep, Hull
10. Lake District Coast Aquarium, Maryport, Cumbria
13. Oceanarium, Bournemouth
14. Blue Reef Aquarium, Newquay