Looking for info on how to walk around Hayling Island? Here's how to do it, where you can go, and a whole video explaining exactly how…
I wanted to see if it was possible to walk around Hayling Island. I've done lots of Hayling Island walks in the past, seeing as I live just down the M27 in Portsmouth. I know certain parts of the island well, but I'd never tried to walk round Hayling Island, and with a bit of time on my hands, it seemed like a great opportunity to try.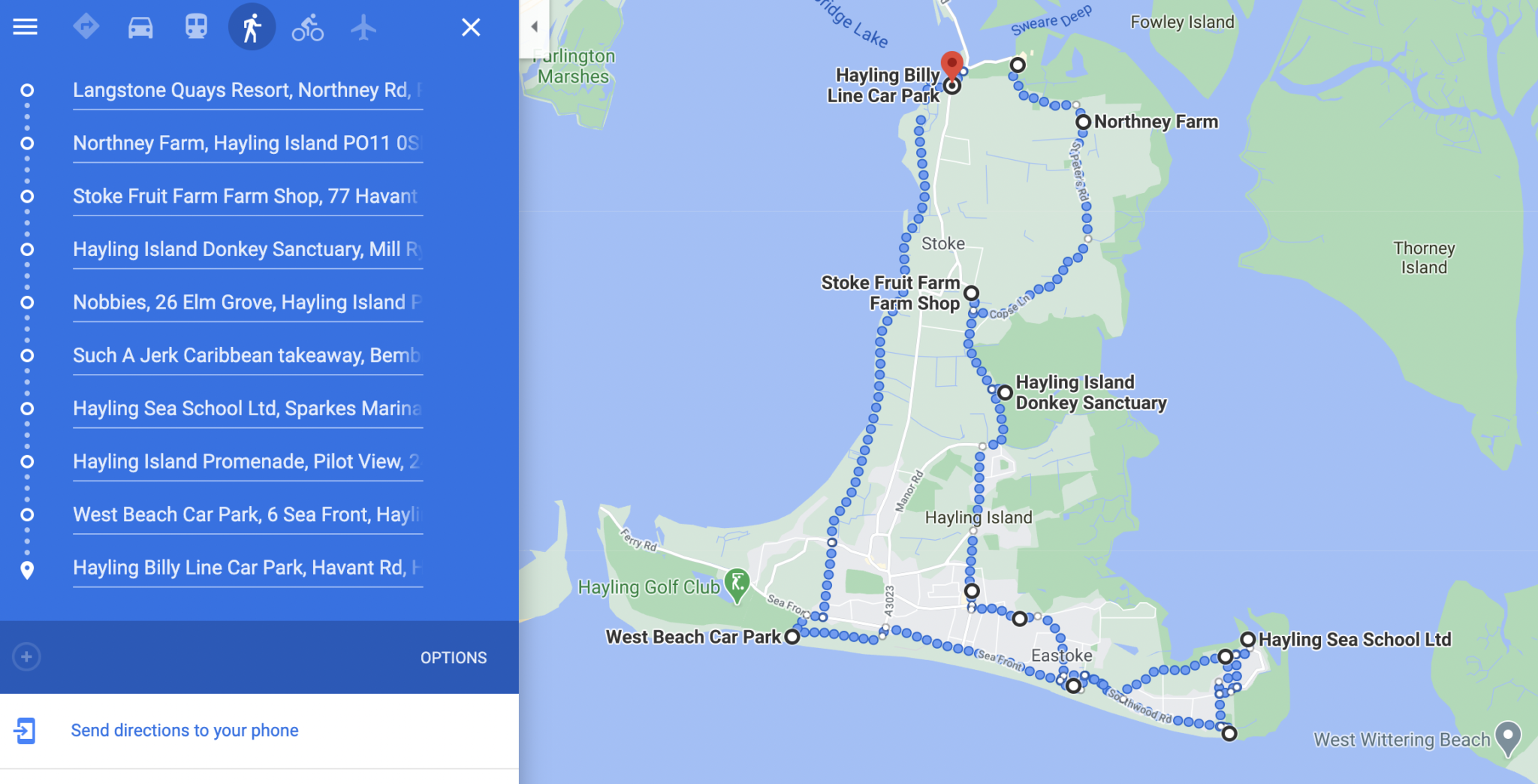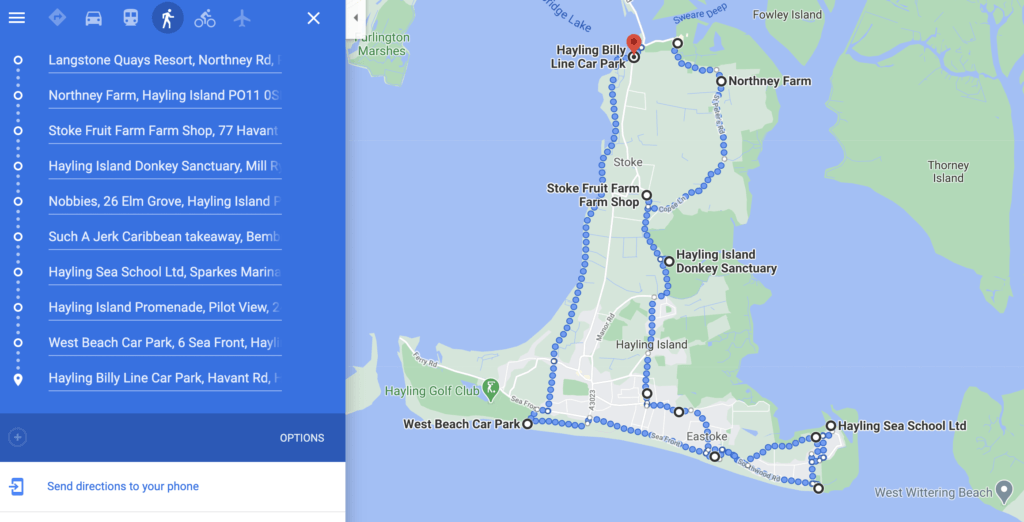 Hayling Island walks
The most popular walk in Hayling Island is the Billy Trail – a 5-mile route along the coast on an old railway trail (more on that if you scroll down). I knew this part of hiking round Hayling Island would be fine, but it was the rest of it I couldn't find much information on.
If you want a quick visual of walking round Hayling, check out my video below.
But if you prefer to read about it, then carry on.
Where to park on Hayling Island
I can't deny that I parked in the Salt Cafe Car Park, as you can see it on the video. I realised the next time I went that you weren't actually allowed to do this though. It's for customers only, and for members of the Northney Marina.
You can park near here though, on a verge, or down at the car park at the start of the Billy Trail.
Hayling Island isn't serviced by a train anymore, so you will need to drive or get a bus.
So, let's take the Hayling Island walk from here, from Hayling Island Langstone Quays Resort.
How to walk around Hayling Island
Start at Langstone Quays Resort.
From here you need to go east towards Northney Farm. If you want a break already then I can definitely recommend the Northney Farm tea rooms for a coffee and / or cake. Also, there's a lovely toilet there and it's outside, if you need.
From here walk down St Peter's Road past the St Peter's Church and all the lovely houses here.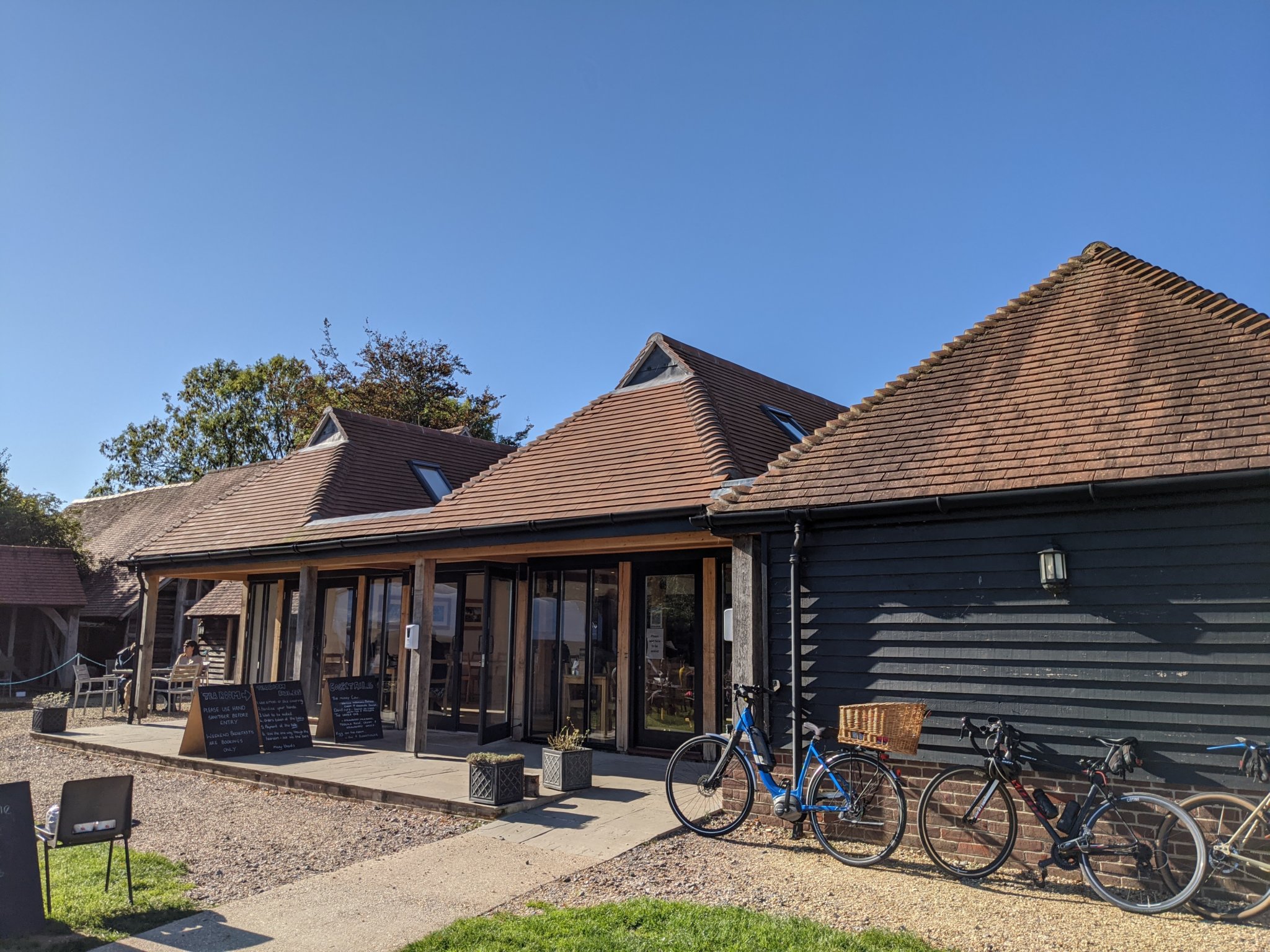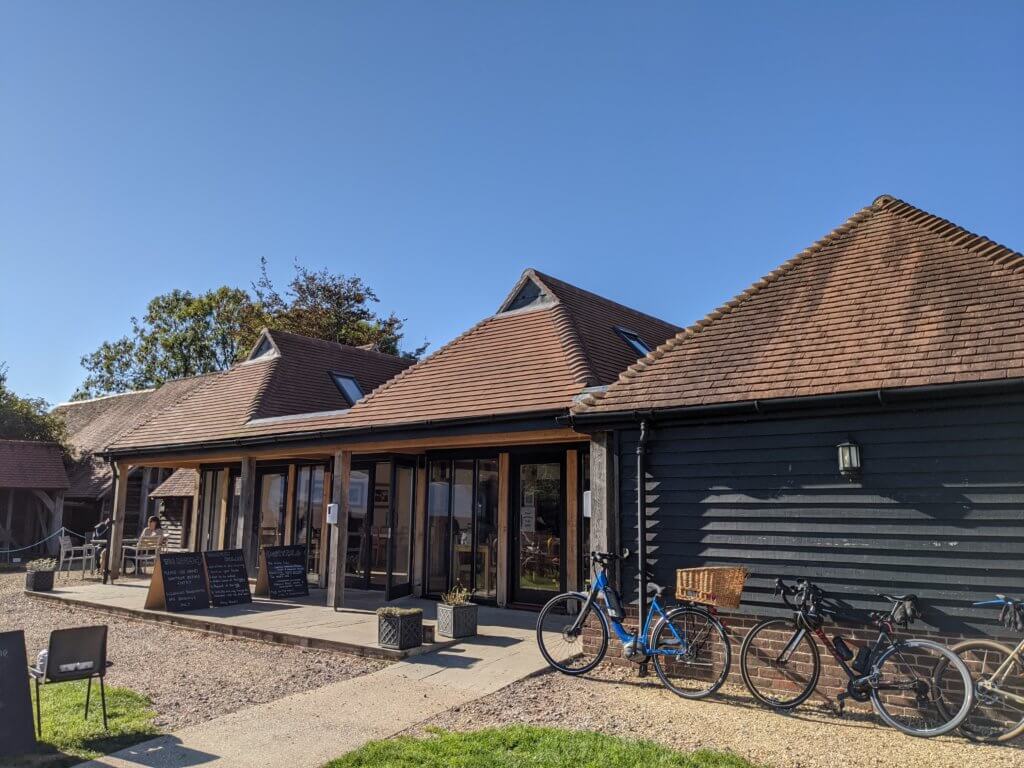 From here I tried everything to go more east, and get to the coast, but I just couldn't find a way that you could walk around this part of Hayling Island. Even if you go down Gutner Lane, which it looks like you can on the map, you'll just find more houses rather than getting to the coast.
So, keep walking along Copse Lane, and make a quick detour to the Stoke Farm Shop. You can pick up a tasty lunch here – choose from fresh crab, make your own milkshake, pies and fresh fruit and veg too. Could be worth coming back here and filling the car up with goodies – just an FYI.
I love just wandering around the aisles here, definitely a much more fun way of food shopping than the supermarkets!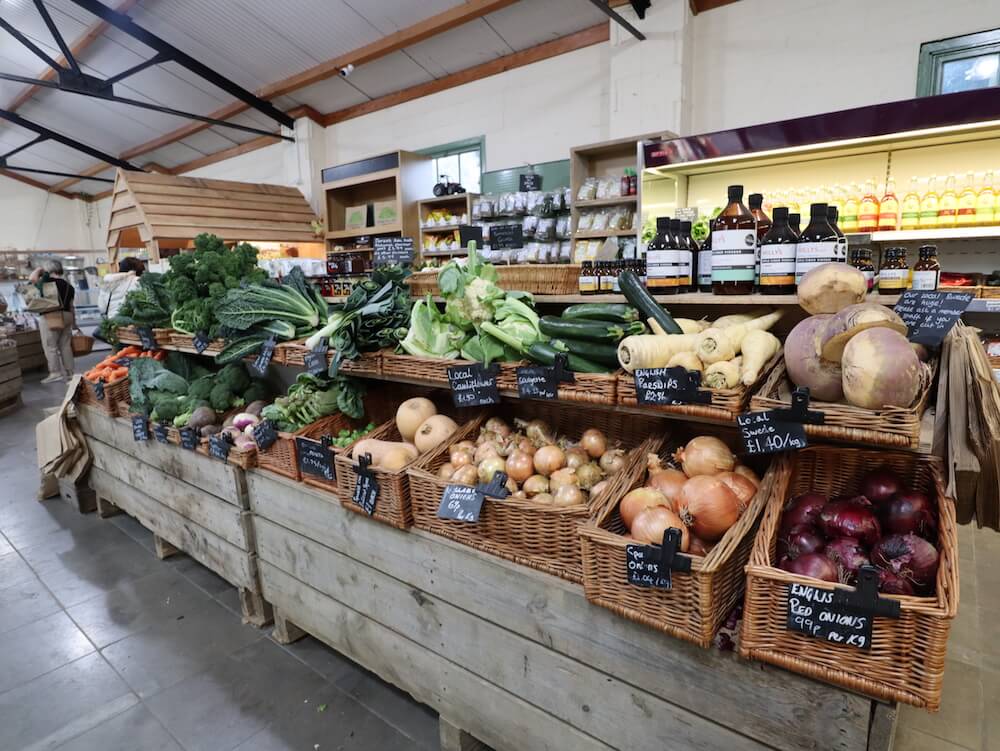 The big Hayling Island circular walk
Get back on the track, on Havant Road, and past the Maypole Inn. If things are open then this a great pub for a pint – lovely beer garden…
This part of Hayling Island is very busy though. I really wanted to be off the track and kept trying to get down the little pathways, but no luck. You just have to keep walking straight if you want to walk round Hayling Island as quick as possible, but if you want to just see the coast, rather than walk round, you can go down the paths for a looksee.
HOT TIP: Just past the Maypole you'll find the Hayling Island Donkey Sanctuary down the path – nice little stop off to say hello to some old happy donkeys.
So, keep walking down to the coast, as you can see on the Hayling Island map above.
Now we're entering the bottom of the island, the bulbous bit. Unfortunately on this east side it's all holiday caravan parks and a golf course, so still, you can't walk round the Hayling Island coast here either.
Walk down Church Road instead, until you get to the Sea Front and onto Southwood Road.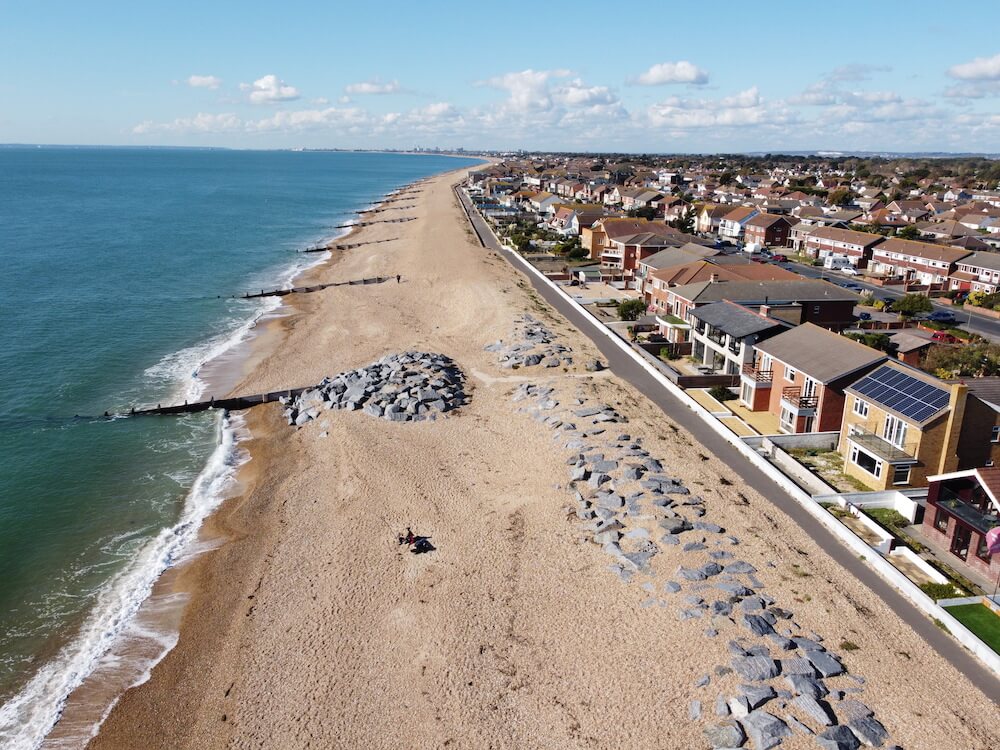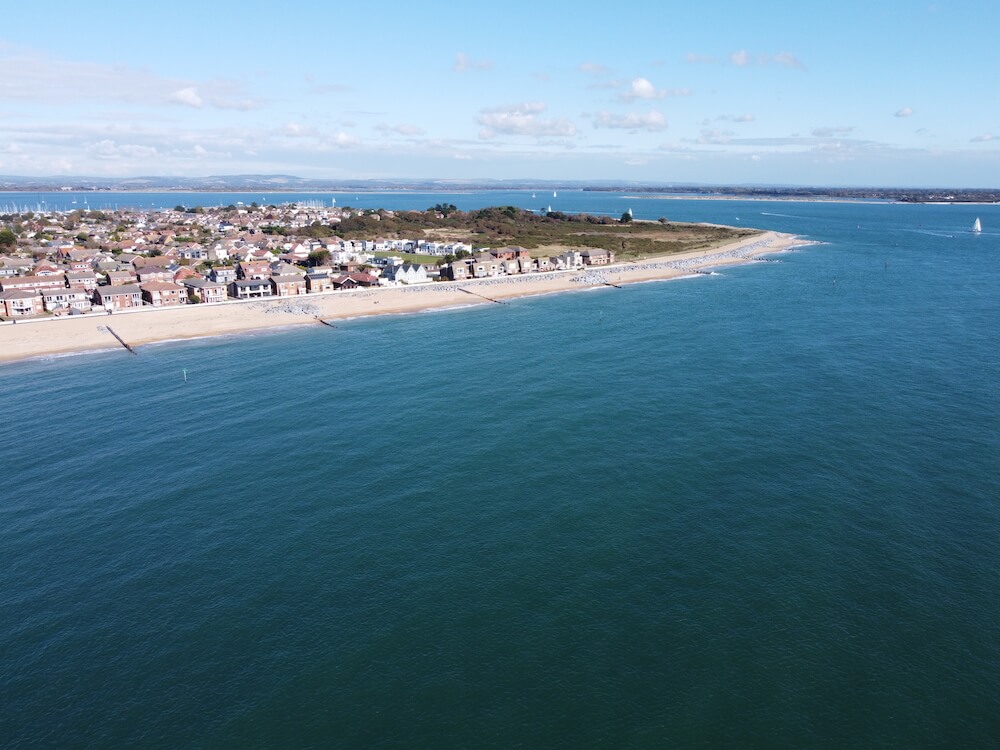 Hayling Island beach walks
Here you can either walk on the beach and round, or the other way. Just look at the map to see what I mean. I couldn't get it to show on Google Maps but you can walk all the way round Sandy Point, on Eastoke Corner Beach. It's a lovely walk.
Also, a really nice spot for paddleboarding on Hayling Island too.
You'll go past the Lifeboat Station and get to see all the big fancy houses here.
Make your way back to the seafront walk and enjoy the ease of walking the straight and easy route. Whether you prefer to walk on the shingles, on the path, or on the street, it's simple to get some miles in along the beach.
I can recommend Mad Hatters Cafe along the way for a well earned brew (their flat whites are massive!), or any spot on the beach to eat your goodies from the Stoke Farm Shop.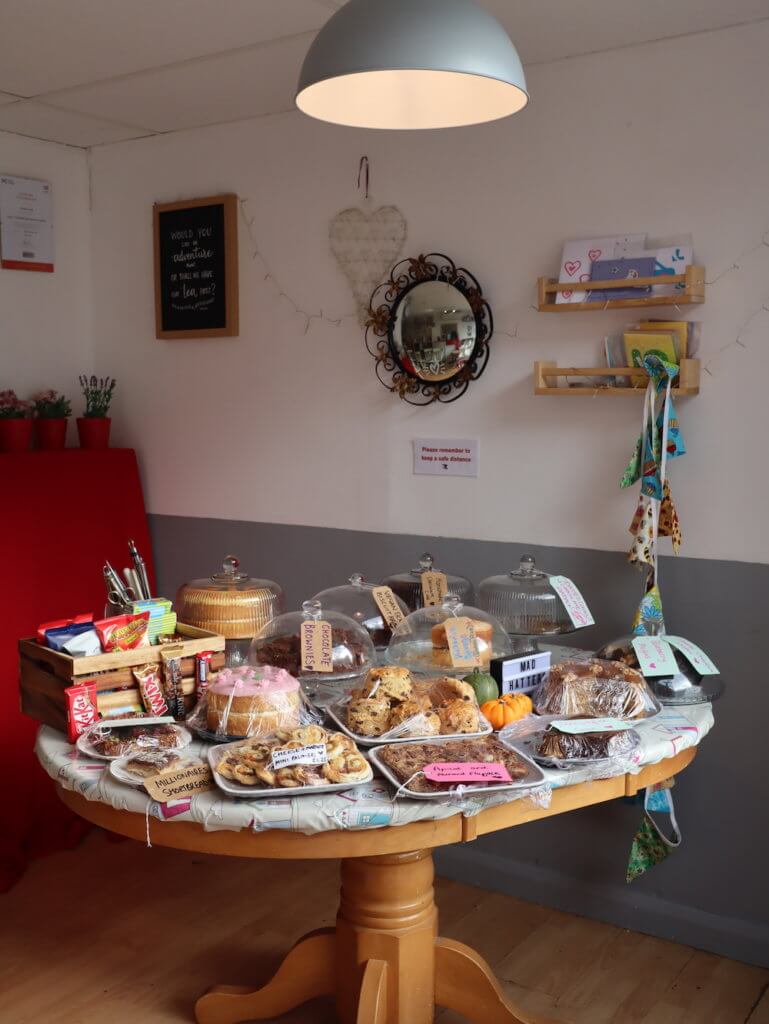 Keep walking until you hit the Inn on the Beach. If it's open, the fish and chips here are amazing.
Walk up Staunton Avenue to Station Road, and then you'll be at the start of the Billy Trail.
The difficult part of walking round Hayling Island is over!
Billy Trail Hayling Island
As I mentioned at the top, the Billy Trail on Hayling Island is a lovely way to walk. It always tops any list of things to do on Hayling Island, including mine.
The Billy Trail runs five miles along the coast of the west side of the island and is a great place for families, cyclists, hikers and dog walkers to get some exercise in a safe space.
It's also a wonderful way to finish your walk around Hayling Island.
Look out for the oyster beds!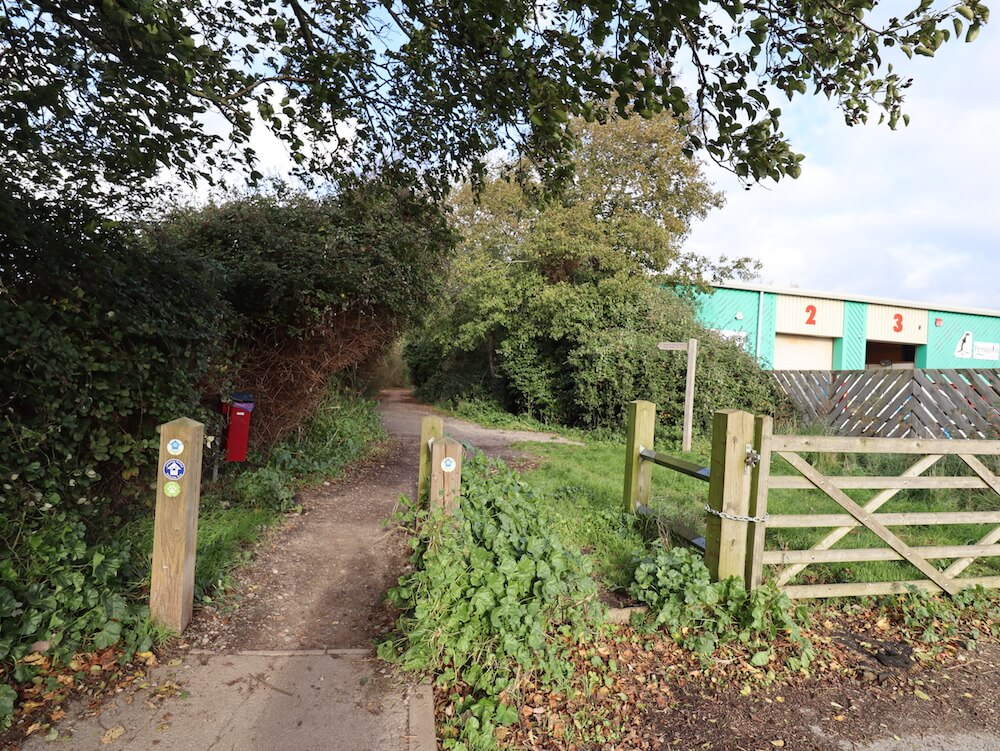 Next adventure: how about walking the Solent Way? It's 60 miles from Emsworth to Milford on Sea, and we've broken it down into 6 awesome day trips. Click the link!
How far is it to walk round Hayling Island?
Following my route it'd be around 14 miles to walk round Hayling Island. If you want to add 6 miles or so, you can walk round Ferry Point too. It'll add an extra three miles to walk there and back around Sinah Common.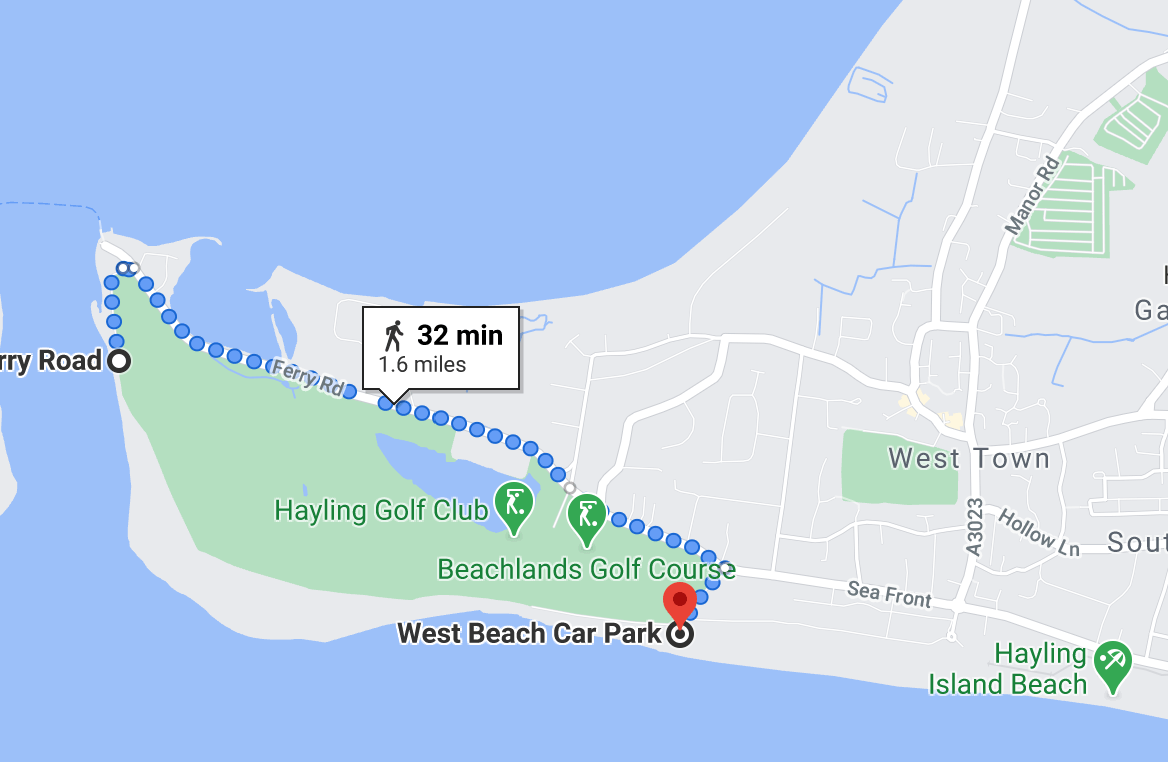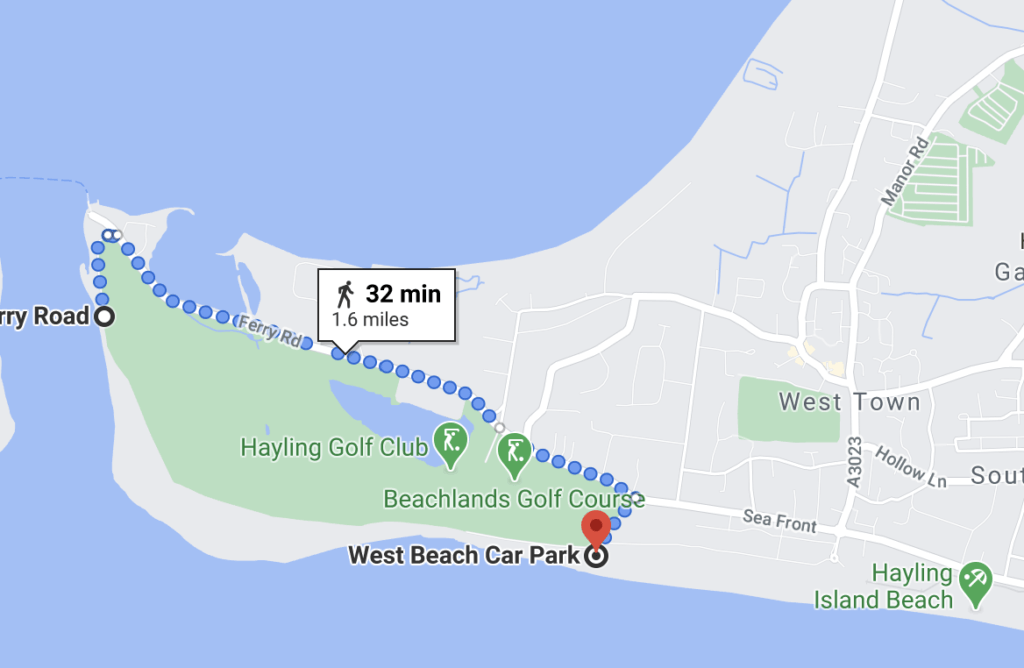 Or you could just drive down in your car after instead, for a look.
Here's the map to Ferry Road if you do want to add that extra bit.
This is where you can get the little ferry over to Southsea in Portsmouth for a few pounds.
READ MORE: The Best Hiking Trails in England for a more traditional hiking route!
---
Where is Hayling Island?
Hayling Island is an island off the coast of Hampshire. It's 30km2 and has a population of around 17,000. It's a popular holiday destination for people with campervans and has a beautiful and totally underrated coastline. The south beach is the most popular and the car parks can get pretty rammed in the summer, but there's definitely solace to be found in the beaches around the island.
The best Hayling Island walks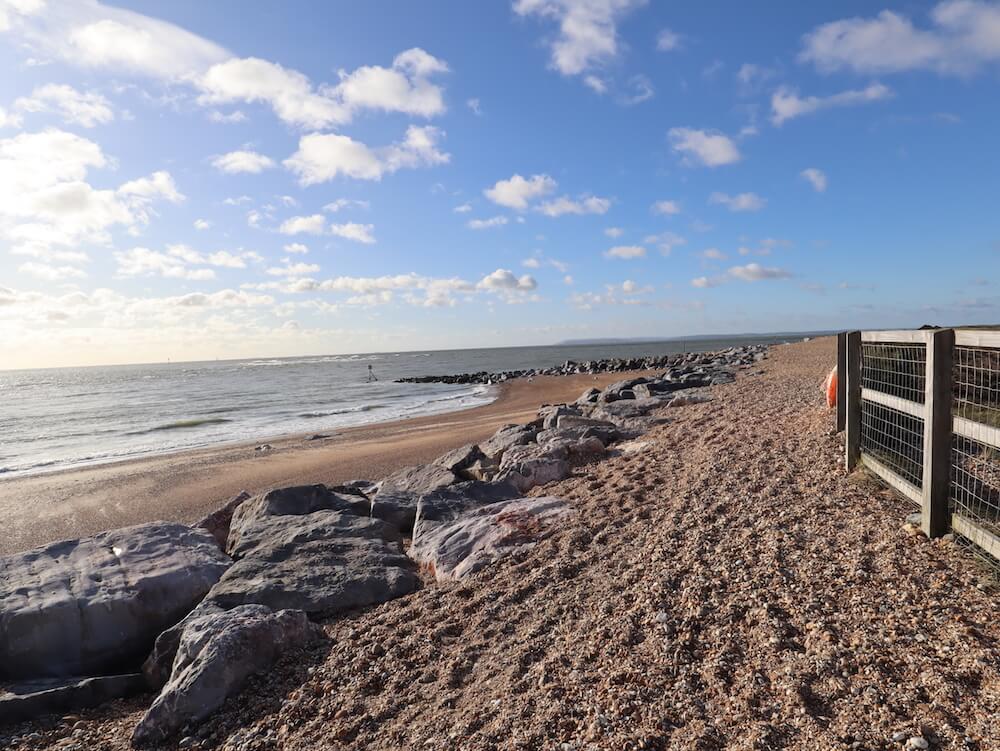 If, after reading this, you'd prefer your Hayling Island walks a little easier and shorter, then try dividing it up. Also, you can always do a bit and then get a bus back to your car.
There are plenty of walks on Hayling Island to enjoy – but walking around Hayling Island just gives you that extra boost to your long distance walking ego!