Hayling Island is kind of an enigma to anyone who hasn't visited. In short, it's one of England's best holiday destinations and there are loads of great things to do on Hayling Island for all the family. It's located on the south coast of England, in between Portsmouth and Chichester, and is a popular spot for windsurfers and kitesurfers.
If you want the long version to the question of what to do on Hayling Island though, read on.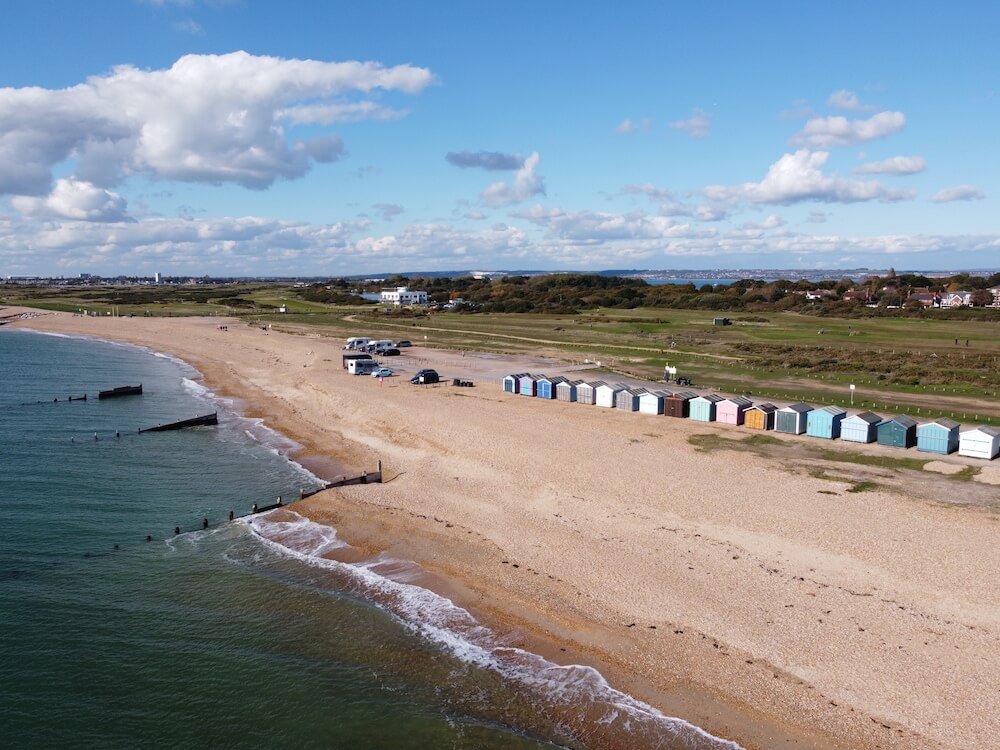 In this article we'll take you through the best things to do on Hayling Island, where to eat, what to do if it rains, and the best beaches to visit too. I only live a 15-minute drive from Hayling Island, or a 5-minute ferry ride!
1. Hayling Island beach huts
Beach huts are a fantastic way to embrace the surfer lifestyle and a number of the colourful huts on Hayling island are available to rent or buy. Offering the best sea views money can buy and a modest, rustic accommodation option, these beach huts are a unique way to enjoy your time in the south of England.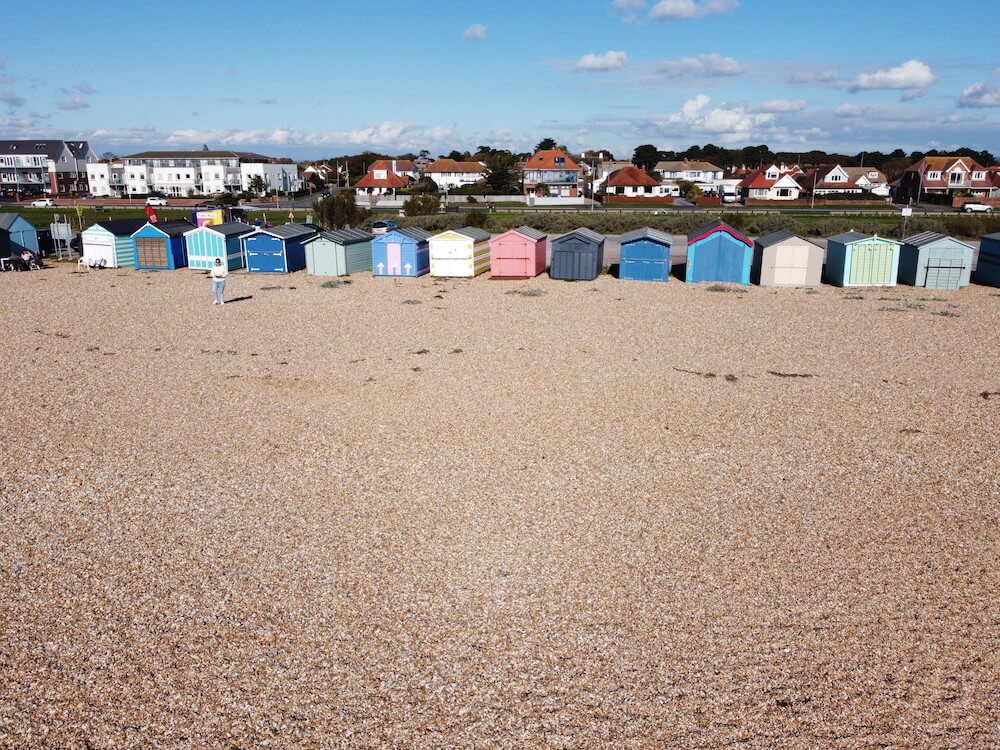 Huts can be found on a number of Hayling islands beaches and with plenty of accommodation options nearby, you can be on the beach from dawn till dusk, with cooking facilities and plenty of shelter from inclement weather to be found in your hut.
Now you've found somewhere to stay, you're going to want to know the best ways to spend your time on Hayling island. Read on to discover some of the best attractions to visit on the island.
---
Check out my video on walking ROUND Hayling Island for a fun adventure and something different to do on Hayling Island
---
2. Funland Adventure Park
The clue is in the name – Funland is one of the most kid-friendly places to visit on Hayling island. Located along the seafront, this adventure and amusement park features an array of thrilling rides, as well as an arcade, adventure golf and a range of catering and shopping options.
The Funland Adventure Park is one of the best things to do on Hayling Island for kids.
If you're visiting Hayling on a hot summers day, then you'll want to cool off on the Beaver Creek log flume, whilst Wild Billy's Runaway Mine Train is sure to get the adrenaline pumping. It's useful to know that Funland is one of the stops on the Seaside Railway (read on to find out more), so why not take the kids for a ride on the train before arriving at Funland?
3. Hayling Island beaches
There are three main beaches on Hayling Island: West, Beachlands Central and Eastoke.
West beach is a shingle beach, separated from the road by sand dunes, which shelter the beach from the wind – this makes it the best beach for swimming. On a sunny day you can see out to the Isle of Wight.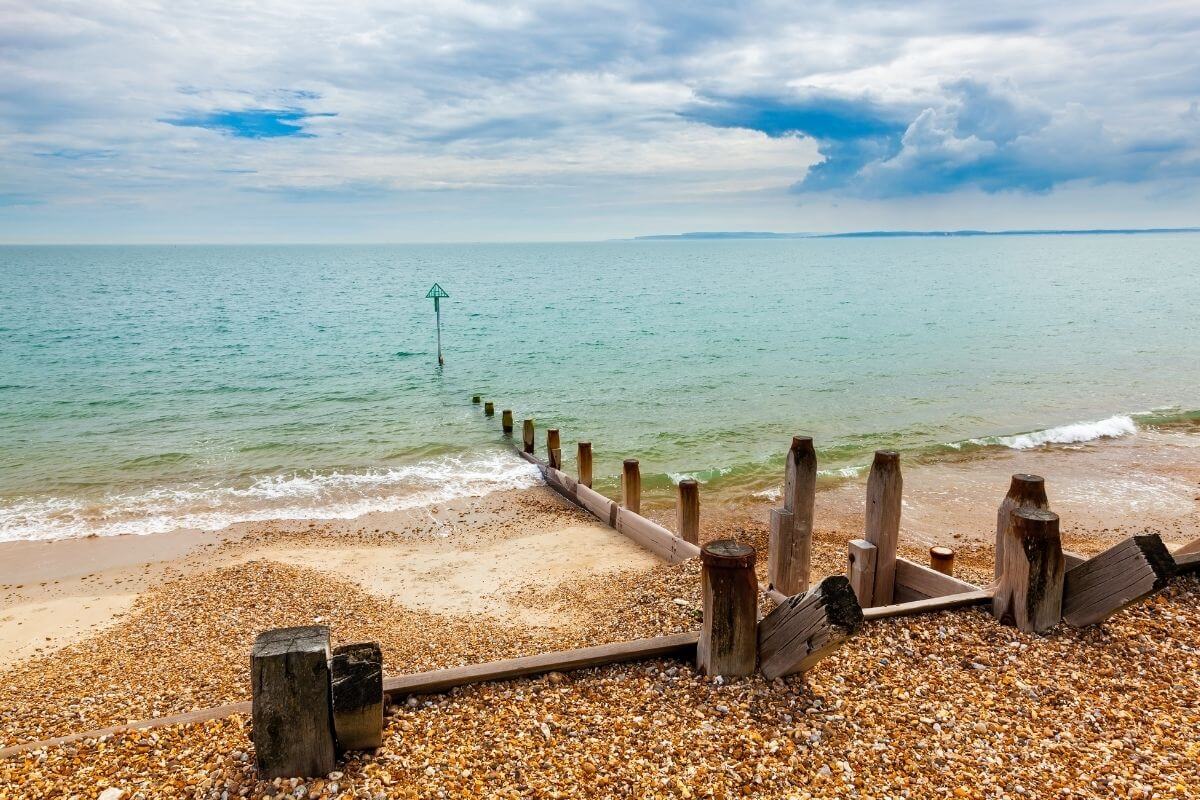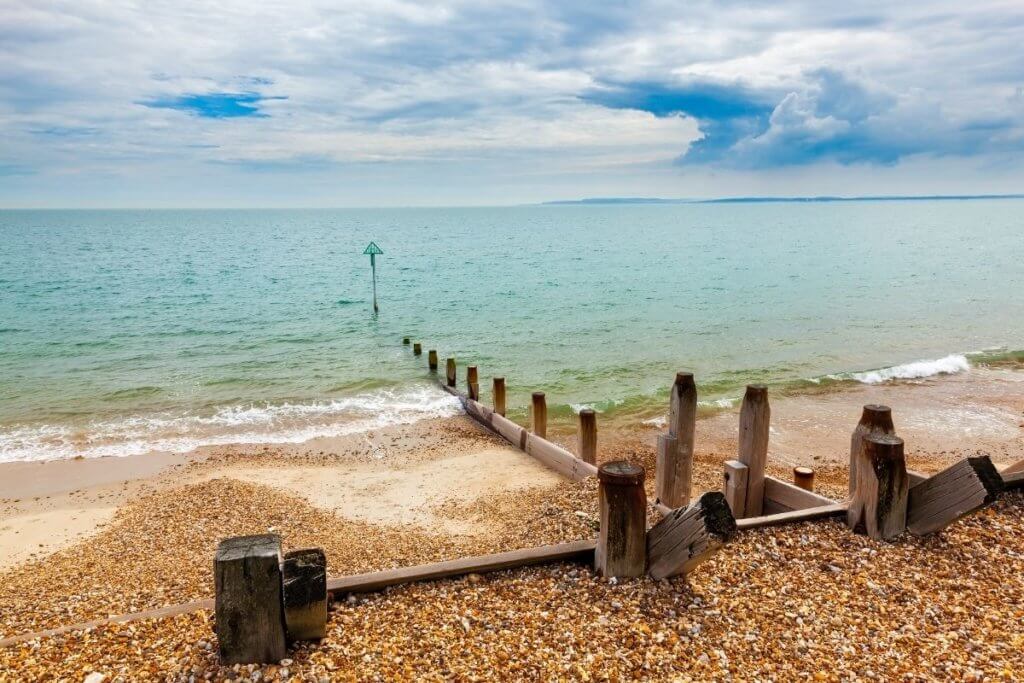 Beachlands Central features a mix of sand and shingle, and offers the most facilities, perfect for families.
Finally, Eastoke is the most picturesque, with a grassy picnic area and home to the nearby Sandy Point Nature Reserve. You can get wonderful views out to Chichester Harbour from here.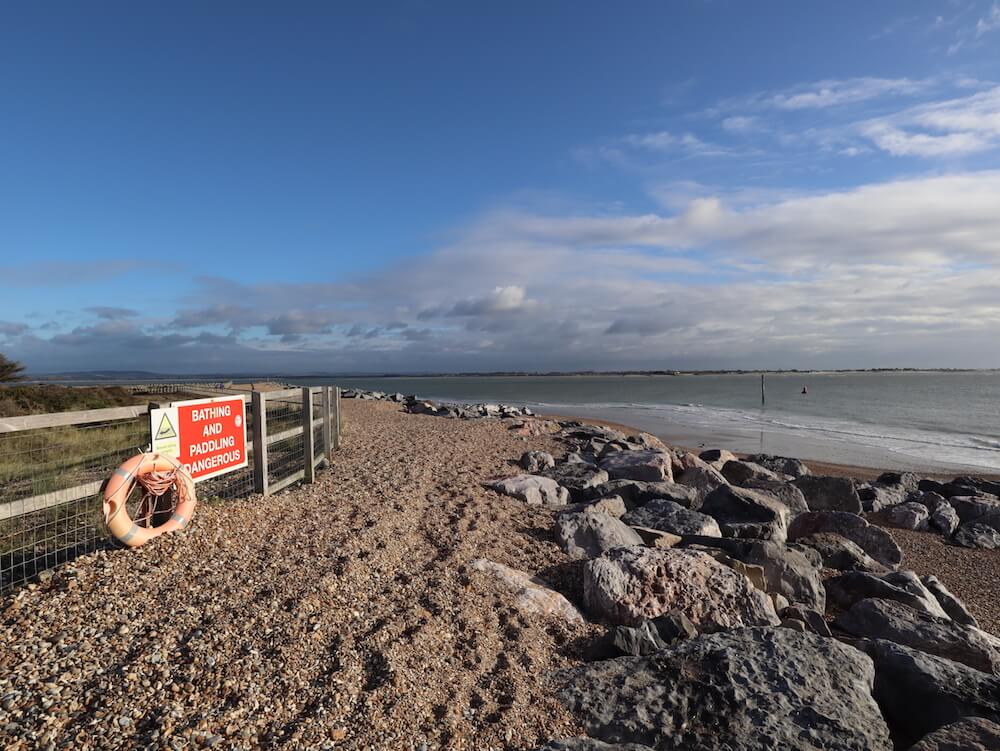 All of the beaches are Blue Flag certified, meaning they meet strict environmental standards. Each beach also offers something different, and you should definitely visit all three during your trip to Hayling Island. If in doubt about what to do on Hayling Island, then, head to the beaches.
4. Sandy Point Nature Reserve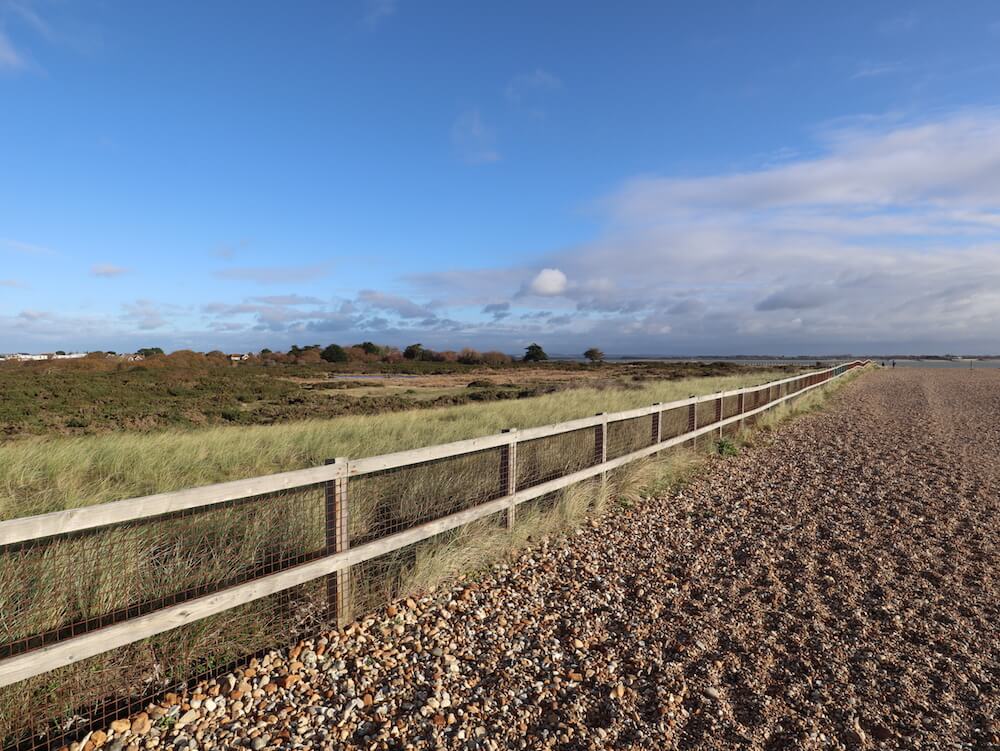 This fantastic spot on Hayling Island deserves its own point as it's one of the best things to do on Hayling Island. You can park up near the beach and walk all the way round the Sandy Point Nature Reserve, which will take in the Hayling Island Sailing Club and the Lifeboat Centre too. You can't actually go into the Reserve, as that would defeat the purpose, but there are some rare flowers growing there and it's a great spot for bird lovers.
If you keep walking round you'll come to a lovely, sandy beach.
4. Sinah Warren
If you're looking for somewhere to stay on Hayling Island, then look no further than the Sinah Warren. The modern adults only hotel overlooks the harbour, with delightful gardens and patios capitalising on the fresh sea air. There's a heated outdoor pool, tennis courts and giant chess to keep guests entertained, while the onsite restaurant, The Driftwood, serves up a range of delicious meals.
The hotel is ideally located for a picturesque stroll along the coast and is located just a short walk from the ferry point to reach Portsmouth. Great Hayling Island holidays for adults start here!
If you are looking for a hotel on Hayling Island, check out the great properties on CozyCozy. They compare all the top accomodation providers for the best deal.
5. Lakeside on Hayling Island
Lakeside Coastal Village is another fantastic accommodation option for those looking to spend a few days on Hayling Island.
The village is made up of a number of high quality, well-decorated individual chalets, in a great location by the coast. The resort offers a number of activities including nightly entertainment, a fishing lake, archery and golf. There is plenty of onsite catering and a bar serving a range of drinks, with special drinks deals on cocktails for those enjoying a few alcoholic beverages on their holidays!
If you're looking for cheap holidays and deals, it could be a great place to check out.
6. The Langstone Quays Resort
Located on the northern tip of the island and easily connected to the mainland, The Langstone Quays Resort offers a picturesque harbour-side location, with more than 140 comfortable rooms offering great views and a range of amenities. The waterside setting continues in the hotel's restaurant, where guests can enjoy a meal with peaceful views of the estuary.
If you're looking for indoor things to do on Hayling Island for adults, then the Langstone Hotel is a great choice.
The hotel also offers private dining and bottomless brunches for those interested, whilst the nearby Langstone Quays Health Club is available for use by hotel guests.
7. Beachlands Par 3 Pitch and Putt
Open to the general public, Pitch and Putt is the best place for a spot of golf on the entire island. Nine challenging but achievable holes are situated in a great location overlooking the Solent and it doesn't matter if you're a seasoned pro or you've never held a golf club before in your life – the course welcomes all experience levels.
If you're looking for more active Hayling Island activities, then the pitch and putt is a great shout.
You can get lessons from ex-pro Ray Gadd if you'd like, or if you'd prefer just to watch your family and friends, then there is a comfortable Club House overlooking the course, where you can wait out the game with a coffee… or a glass of wine.
---
MORE ON DAYS OUT IN HAMPSHIRE
If you're looking for inspiration for days out in Hampshire, click that link! We have info on paddle boarding in Hampshire, we have a quiz about Hampshire, a look at the best walks in Hampshire, AND over the water, the best days out on the Isle of Wight too.
---
8. Oyster beds
Nature lovers will want to head to Hayling Island's oyster beds. Oysters have been farmed here since 1819, and the beds were fully restored to their former glory in the 1990s. This abundance of food has created a seabird haven, with species such as dunlin, common terns, Mediterranean gulls, oystercatcher, redshank, grey plover, curlew and godwit appearing by the thousand. Different species appear by season, so make sure to do some research if you are coming to Hayling specifically for birdwatching.
Even if you aren't specifically interested in nature, seeing such large groups of birds gathering together makes a wonderful sight that can only be found in a few places across the country.
9. Stoke Fruit Farm Shop & sunflowers
The family-run Stoke Fruit Farm Shop is centrally located on Hayling island and sells a range of locally produced fresh produce, from potatoes to eggs and pumpkins. There's also a deli selling fresh cheese, burgers and more.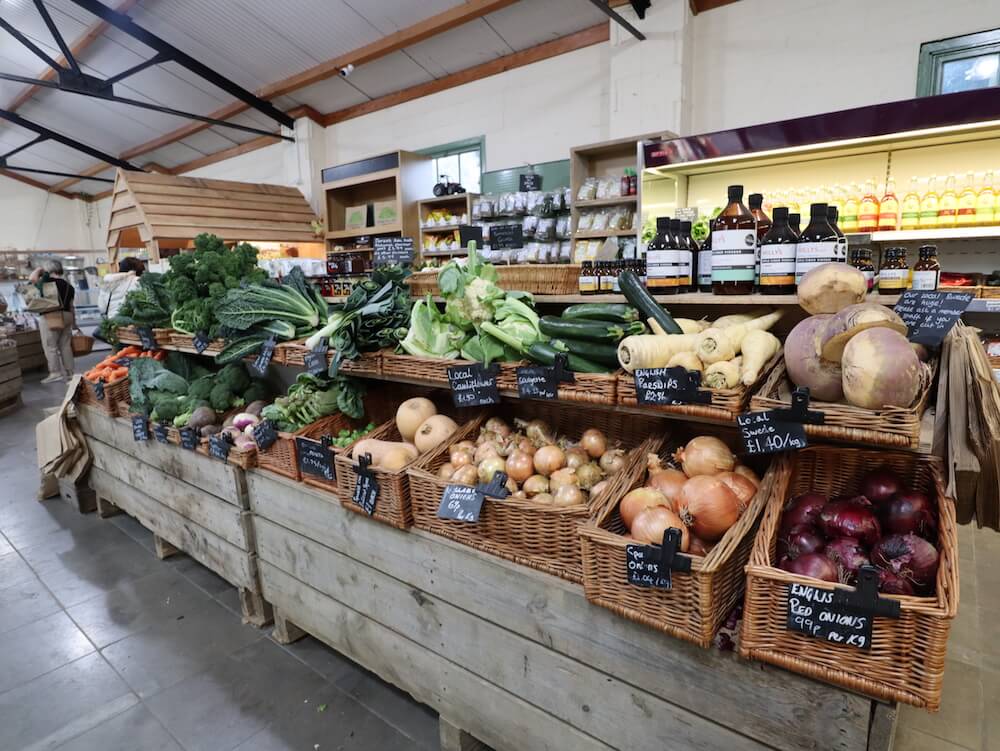 The shop is a fabulous place to visit for some fresh ingredients, and kids will love to see the farm's free range hens and flock of twenty sheep, with lambs being born every year since 2017. Not forgetting of course the handy and adorable farm dogs Spud, Piper and Romi, who are sure to make visitors feel welcome.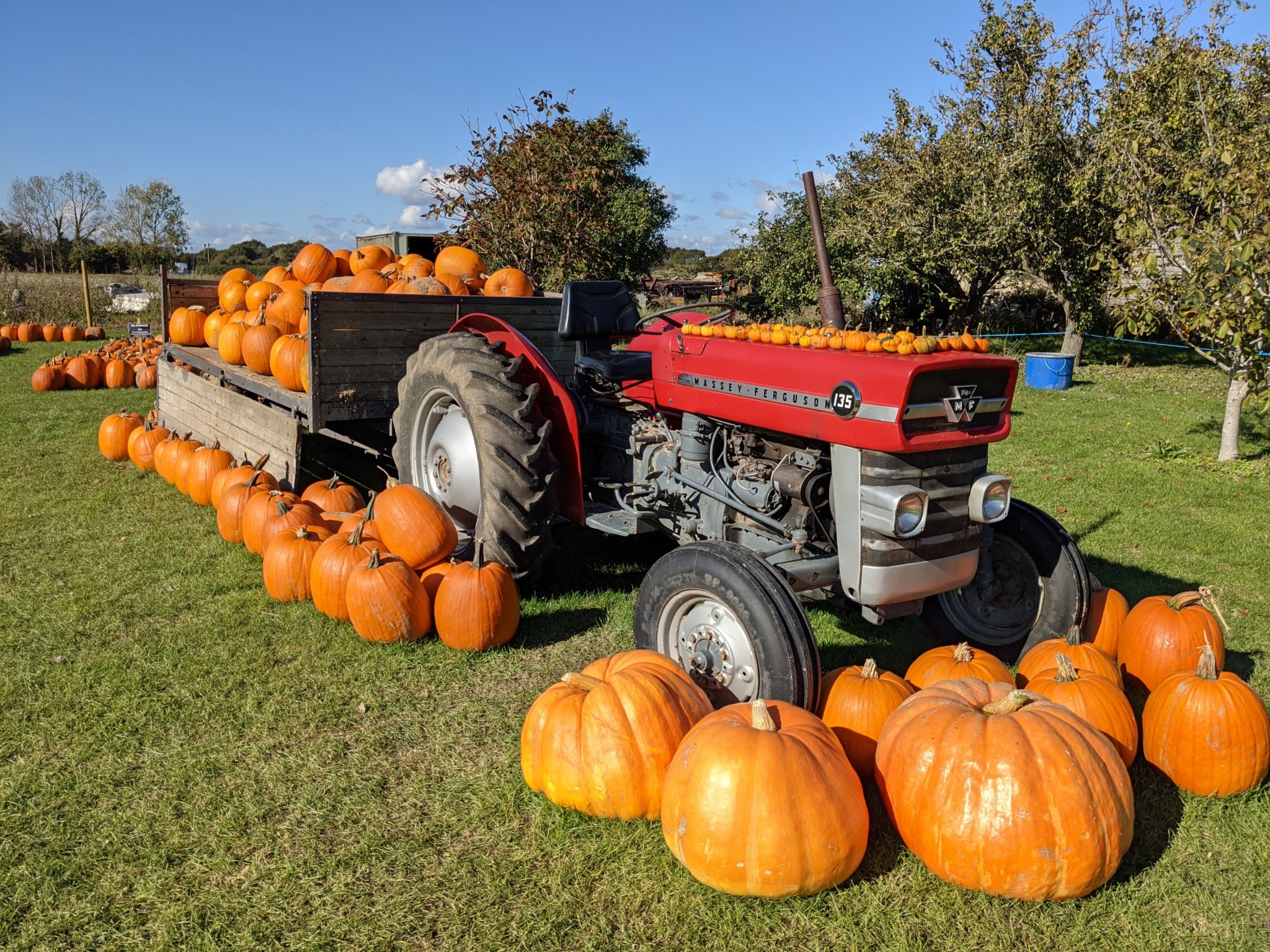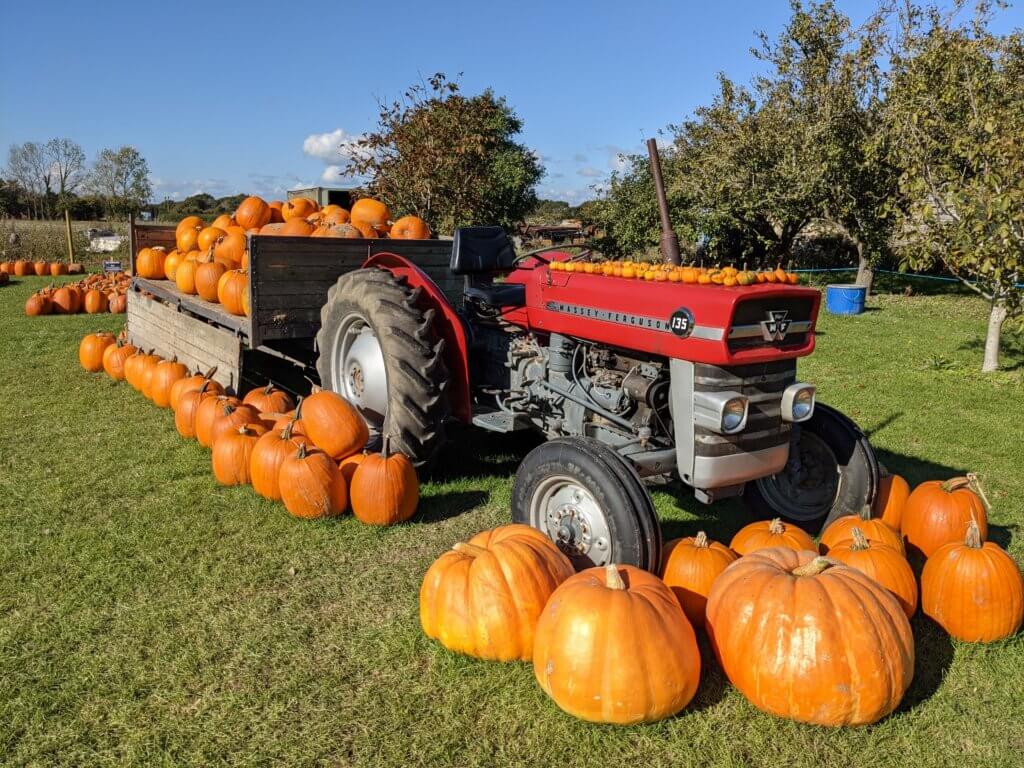 During summer, the farm shop also grows a vast field of sunflowers. The perfect place for a spot of photography – visitors in July can even pick their own sunflowers to take home. And in October, the pumpkins are out in force! Take the kids along to pick their own!
Visiting the Stoke Farm Fruit Shop is definitely one of my favourite things to do on Hayling Island – picked up some great fresh crab last time I was there!
10. Hayling Island restaurants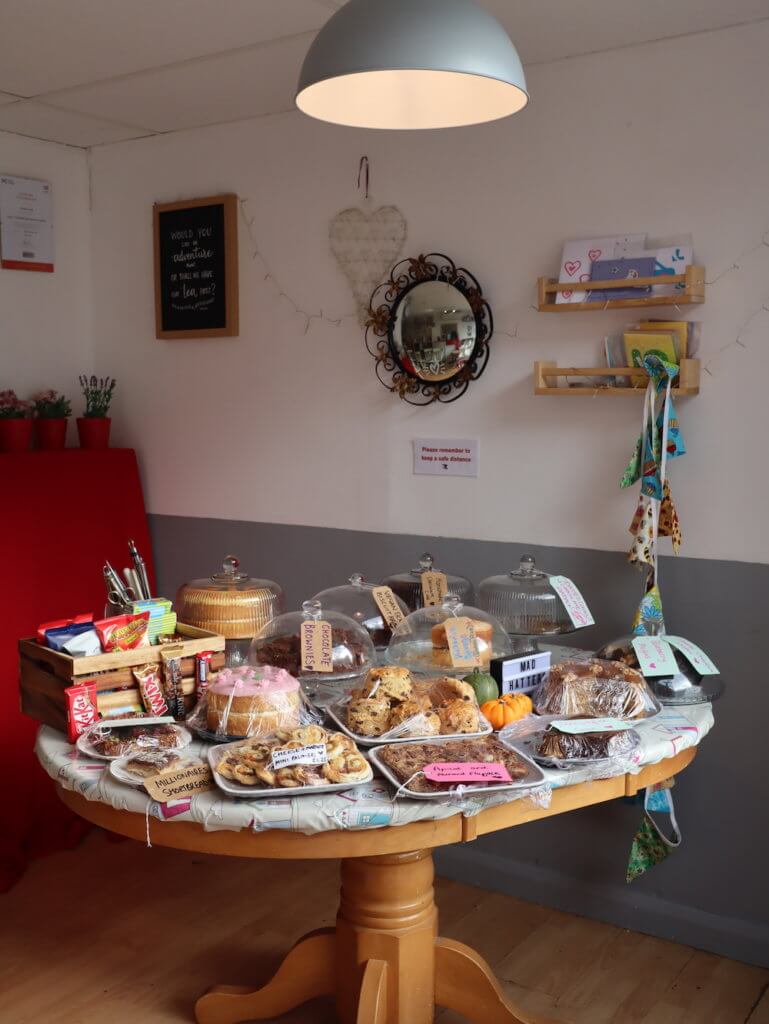 With so many businesses catering towards tourism, it is little wonder that there some great restaurants on the island for visitors to enjoy. The Madhatter's Tea Room is a quirky vegan and gluten-free facility, whilst Ralph's Wine, Gin and Tapas Bar is perfect for those after a sophisticated meal and a few drinks.
The Driftwood is the onsite restaurant at the Sinah Warren Hotel, but you don't have to be a hotel guest to eat there.
And if you're after a pub lunch then look no further than the Maypole Inn, serving a variety of gourmet meals made with local ingredients, as well as a variety of cask ales. They also have a great beer garden for a summer's day.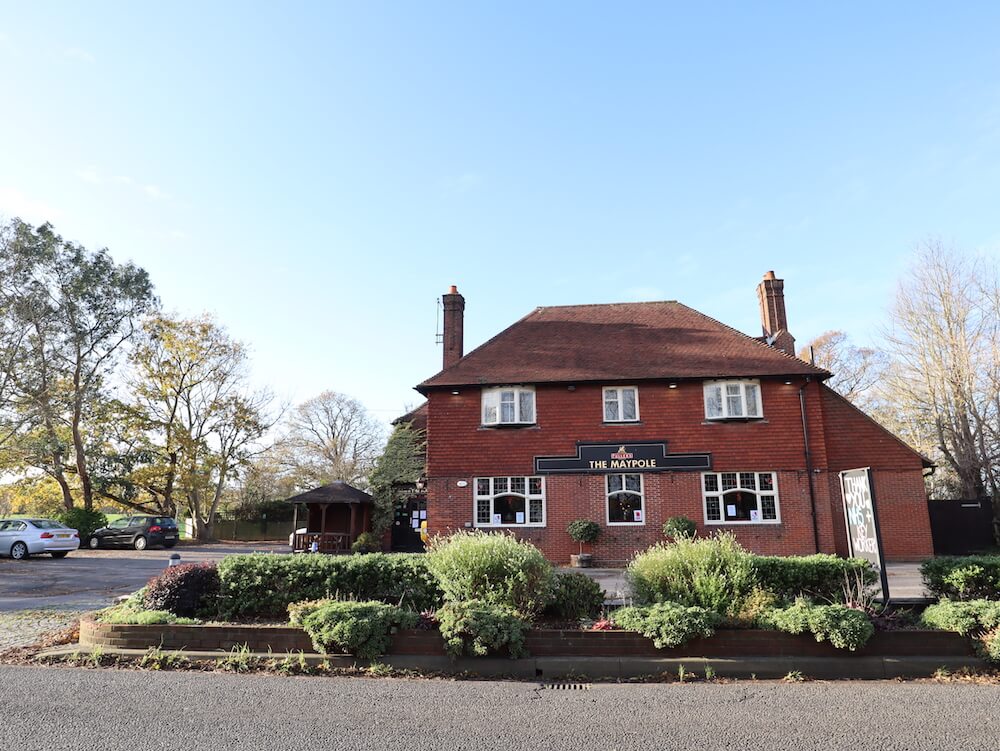 Inn on the Beach, which is a pub on the beach on Hayling Island, does an incredible fish and chips which I've had more than a few times.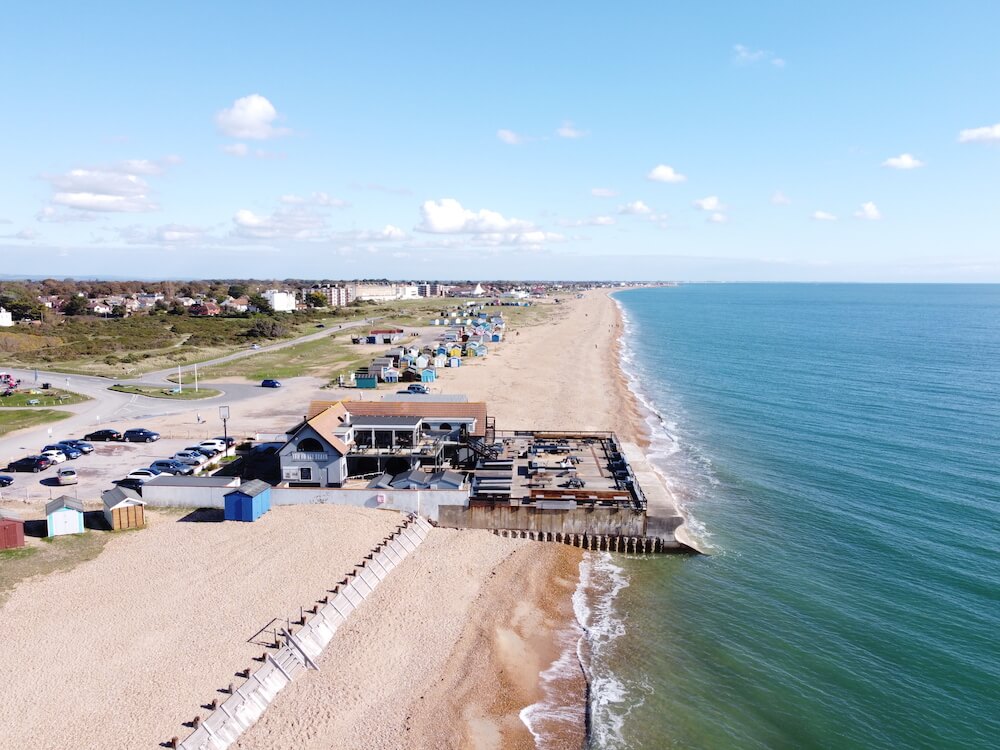 Other notable haunts include Meadow Farm Nursery Tea Room (CURRENTLY CLOSED) and the tea rooms at Northney Farm (see below). If you've booked a Hayling Island holiday, you'll have plenty of time to check out the great places to eat on the island.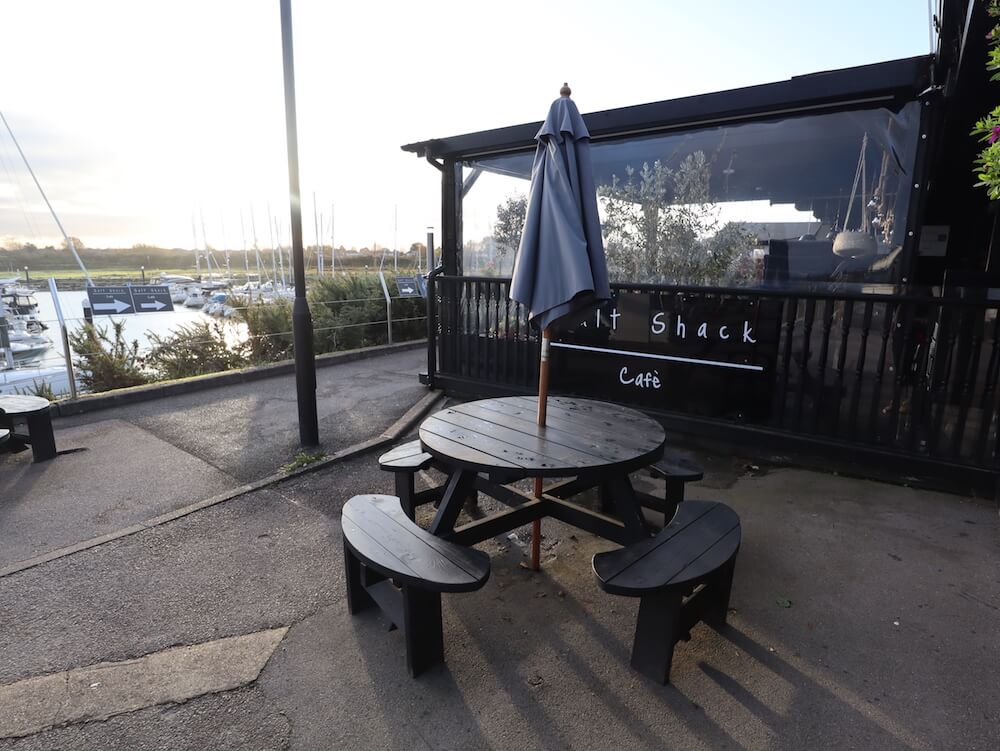 And the Salt Shack Cafe at the top of the island, in Northney Marina does a great breakfast with a view.
If you're looking for a great day out on Hayling Island for adults, one of these great restaurants should definitely feature.
11. Northney Farm
Northney Farm is a dairy farm, home to approximately 120 Ayrshire cows. The farm grows maize to feed the cattle, as well as wheat, potatoes and peas, much of which is sold at the neighbouring Stoke Fruit Farm Shop.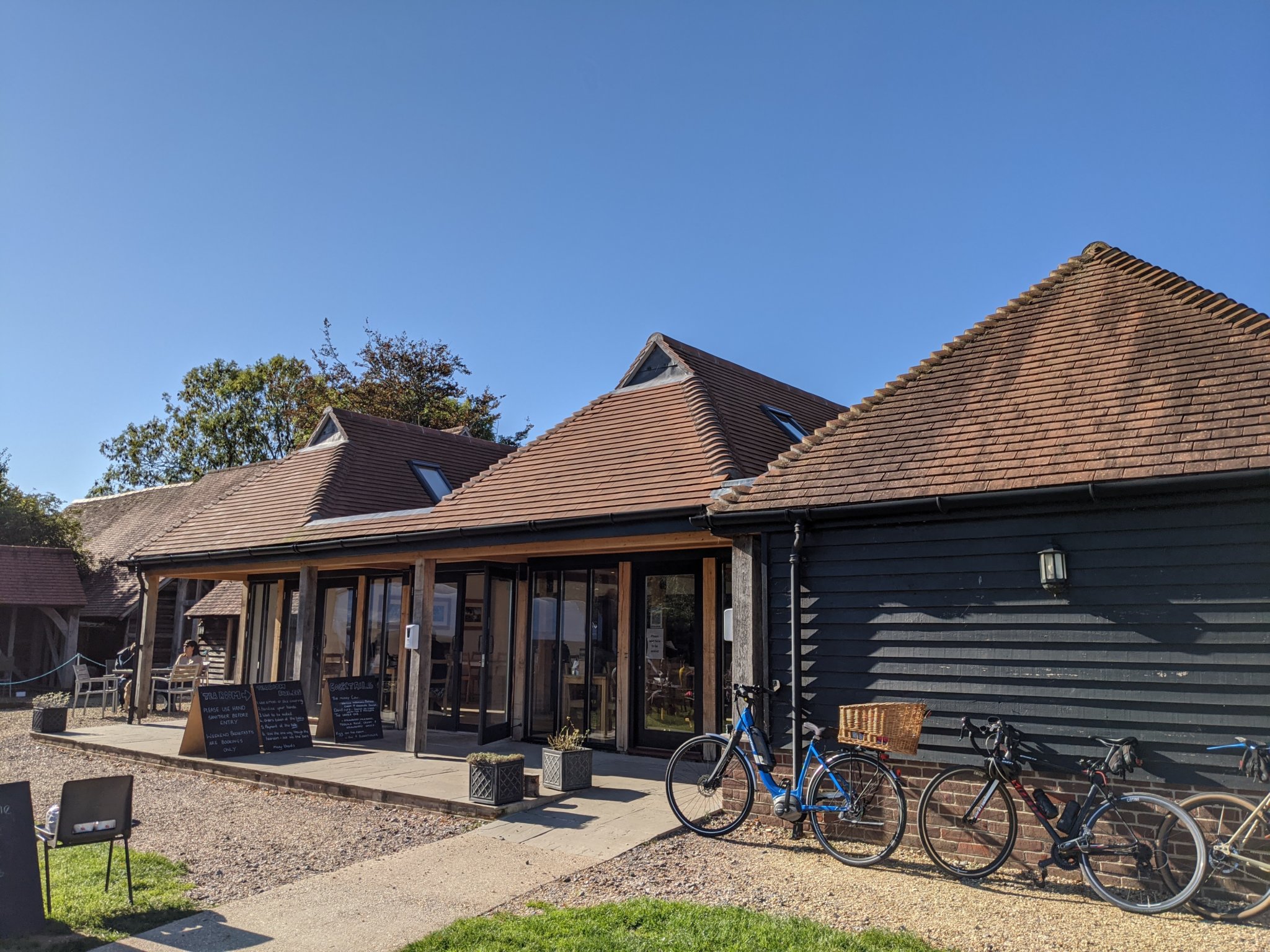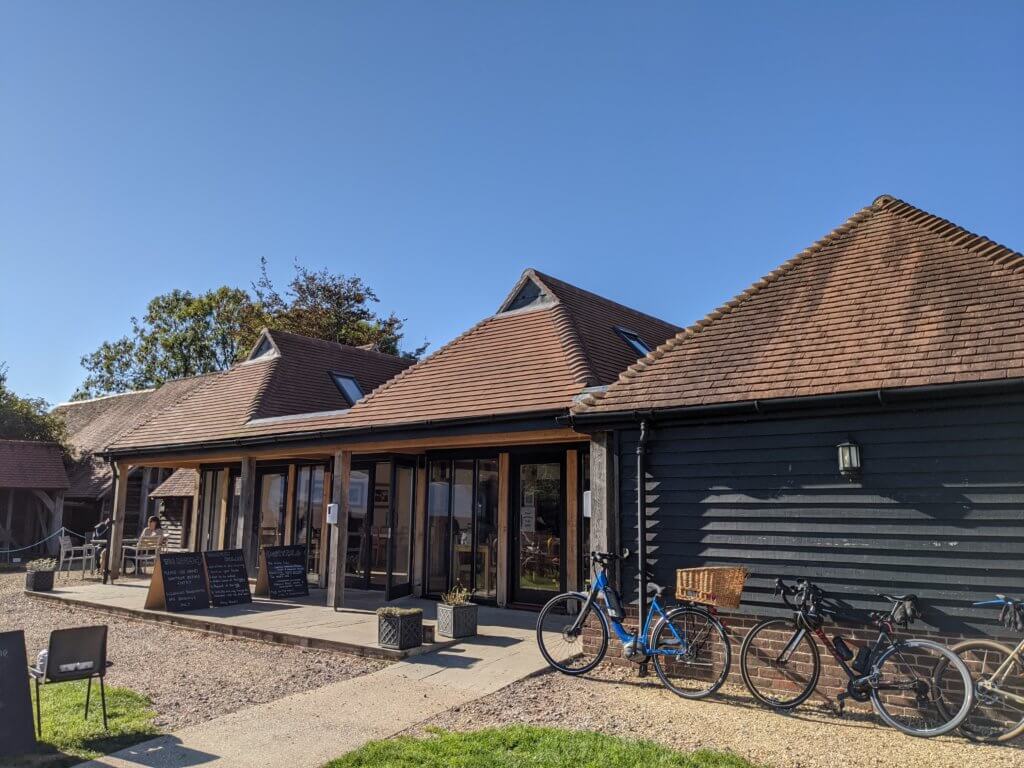 The farm also works towards wildlife conservation, with a number of initiatives aimed at boosting wildlife. This includes the planting of hedgerows and wildflowers, as well as a reduction in mowing and strimming, creating habitat for insects and rare farmland birds such as the skylark.
A visit to the farm can help one get back in touch with nature, and the tea rooms are a great place to enjoy a relaxing brew and a slice of cake. While you're working out what to do on Hayling Island, you can enjoy the delicious products from this great farm shop.
12. Hayling Island Donkey Sanctuary
Everybody loves donkeys, right?
The Hayling Island Donkey Sanctuary takes in ex-working donkeys to let them see out their years in comfort, with a loving, lifelong home provided to animals in need. The sanctuary is open to the public, allowing visitors to see and interact with the donkeys – you can feed and pat the friendly animals, which are extremely trusting and will be glad of your company.
The perfect family day out, the sanctuary also has a strict hygiene policy in place, to keep people and donkeys safe. You will need to book in advance.
13. Boat trips
Common seals are known to reside in the Hayling Island Harbour and across the Solent, and there are a number of independent companies which run boat trips out to sea in order to spot these amazing animals.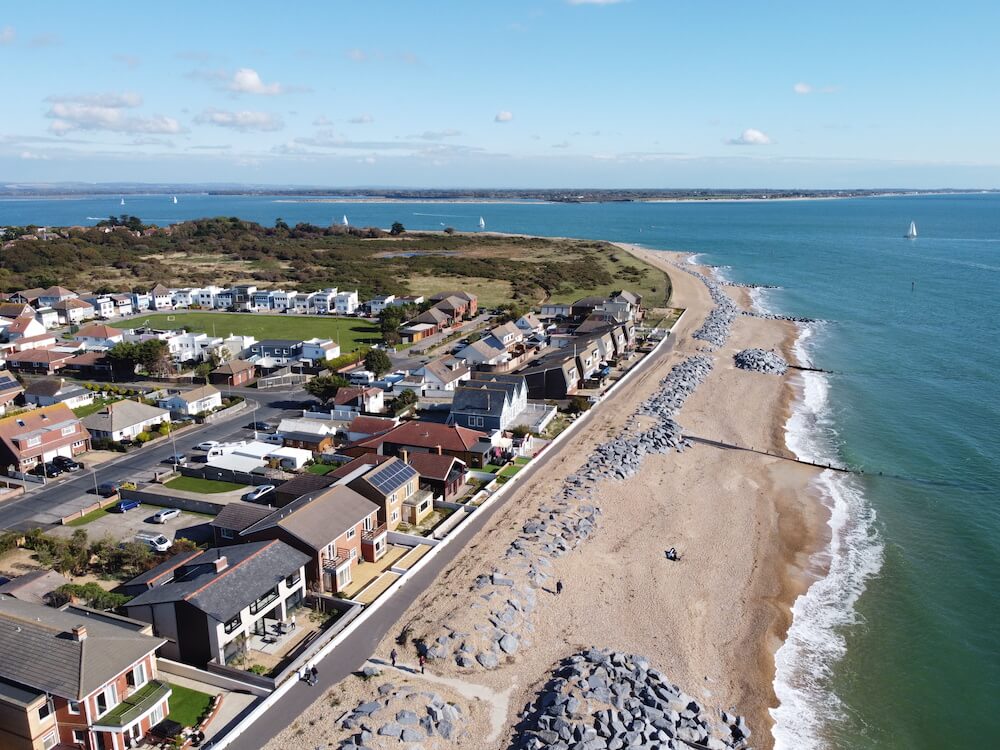 Rosie K Boat Trips is the most well-known, giving visitors an hour long ride along the stunning coastline. The Rosie K has a sheltered indoor cabin and plenty of deck space, so you can shelter inside or stand outside with the breeze in your hair, the choice is yours.
14. Hayling Island Sailing Club
Hayling Island Sailing Club is one of the focal points for the community of Hayling island. Races take place every weekend during the sailing season, with locals and visitors alike gathering to watch a range of sailing events, including dinghy and keelboat races, as well as cruisers.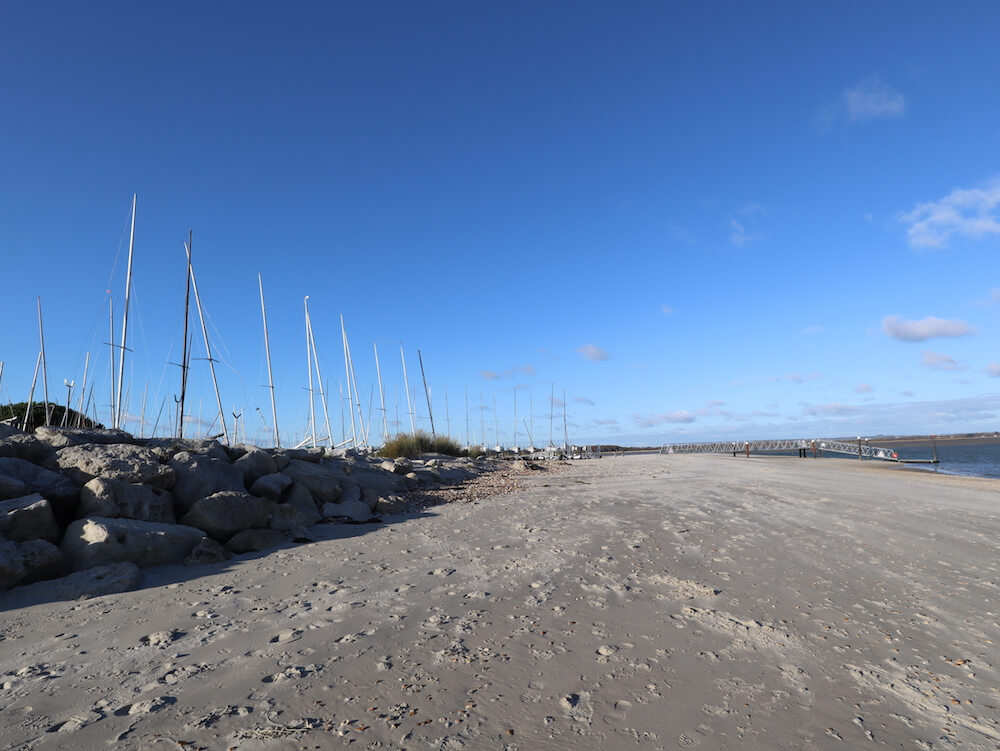 Thanks to the fact it's an island, sailing is one of the most popular Hayling Island activities for locals.
15. Kitesurfing
The exposed coastline of Hayling island, particularly to the south, makes it a great location for watersports, with a steady breeze providing the perfect conditions. Kitesurfing in particular, is incredibly popular on the island, with the Kitesurfing Armada Festival scheduled to take place in Hayling from the 9th to 11th September 2022. It's one of the best September days out in the country.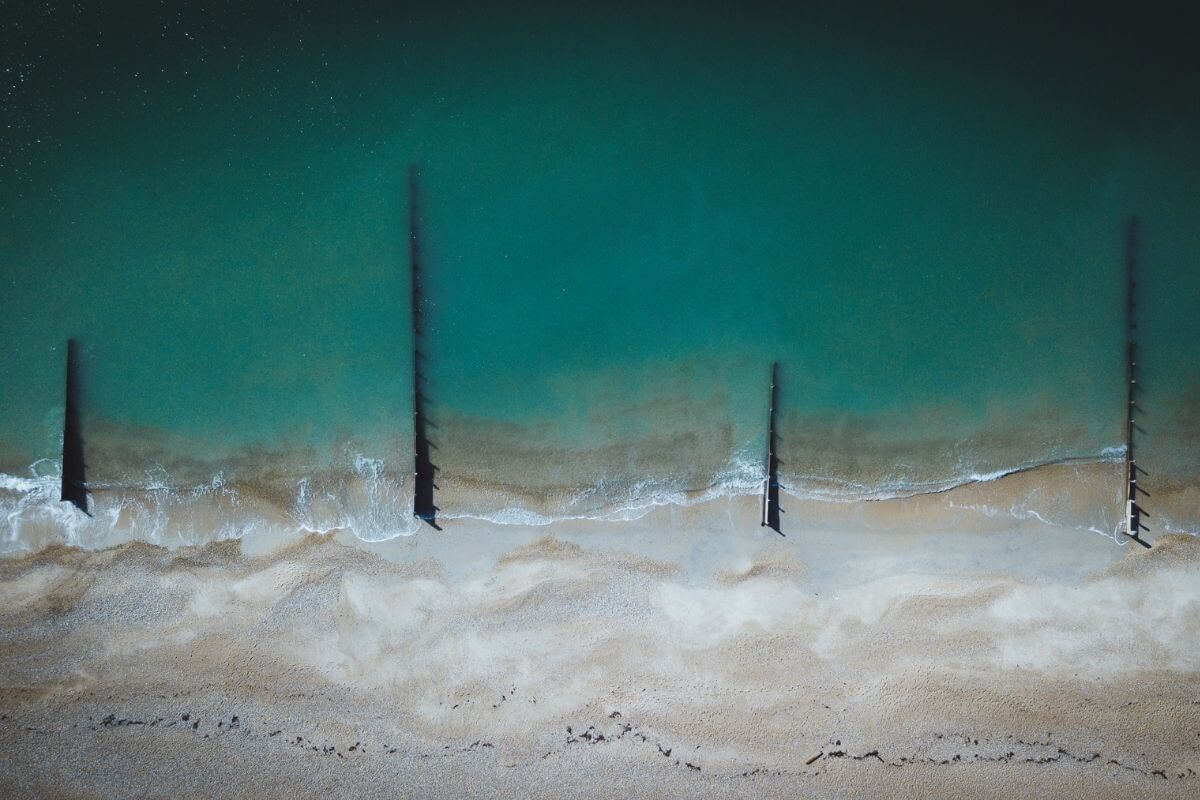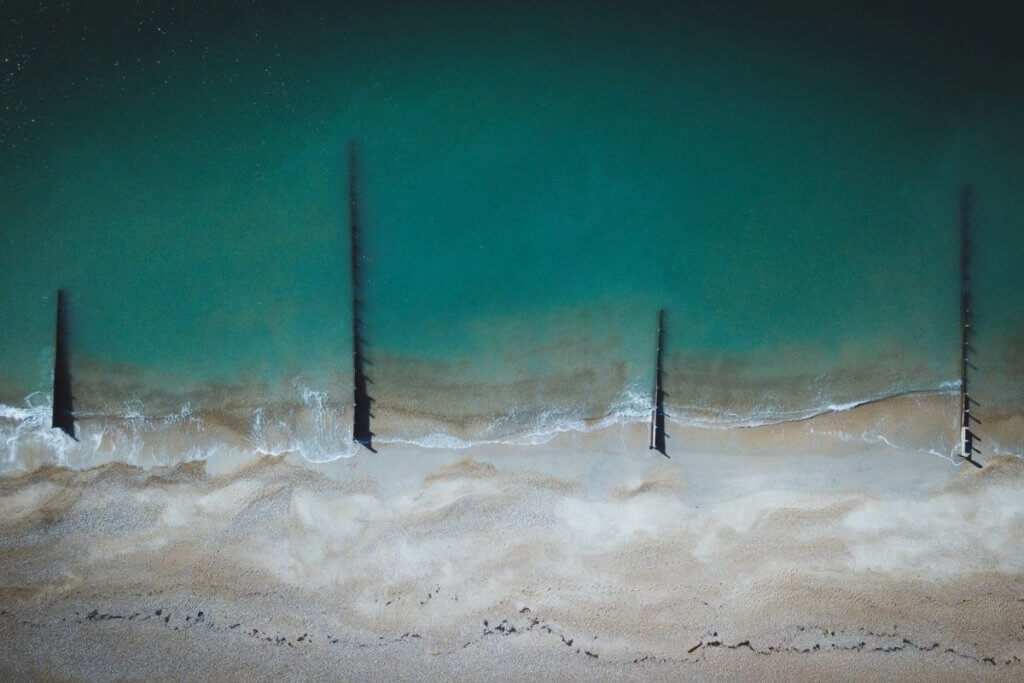 Windsurfing is another popular watersport, which was actually invented on Hayling island by young Peter Chilvers in 1958. Nearly all of Hayling's beaches cater to watersports and many offer lessons to those who haven't tried out kitesurfing or windsurfing before.
Kitesurfing is one of the top things to do on Hayling Island for those in the know. If it's a windy day, you can guarantee you'll see the kitesurfers down there doing their thing.
16. Hayling Seaside Railway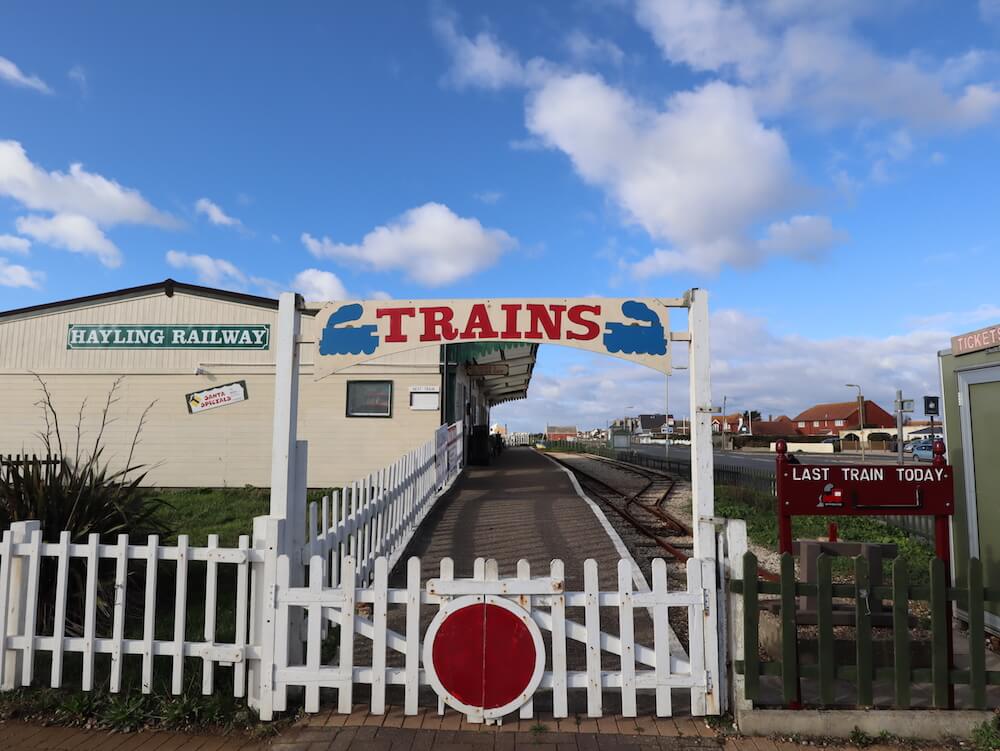 After years of campaigning, the Hayling Seaside Railway was finally opened in 2003, the original Hayling Billy Line having been closed down decades before. Running along the south coast of the island, the Seaside Railway offers passengers magnificent coastal views of the Solent and journeys from Beachlands to Eastoke Corner – a great way to navigate the island, especially for families with children.
17. Hayling Island Billy Trail
The Hayling Island Billy Trail is a 5-mile route that used to be a railway line along the coast on the west of the island. Now it's a flat pathway popular with families and cyclists thanks to it being totally pedestrianised. It's definitely a Hayling Island hotspot!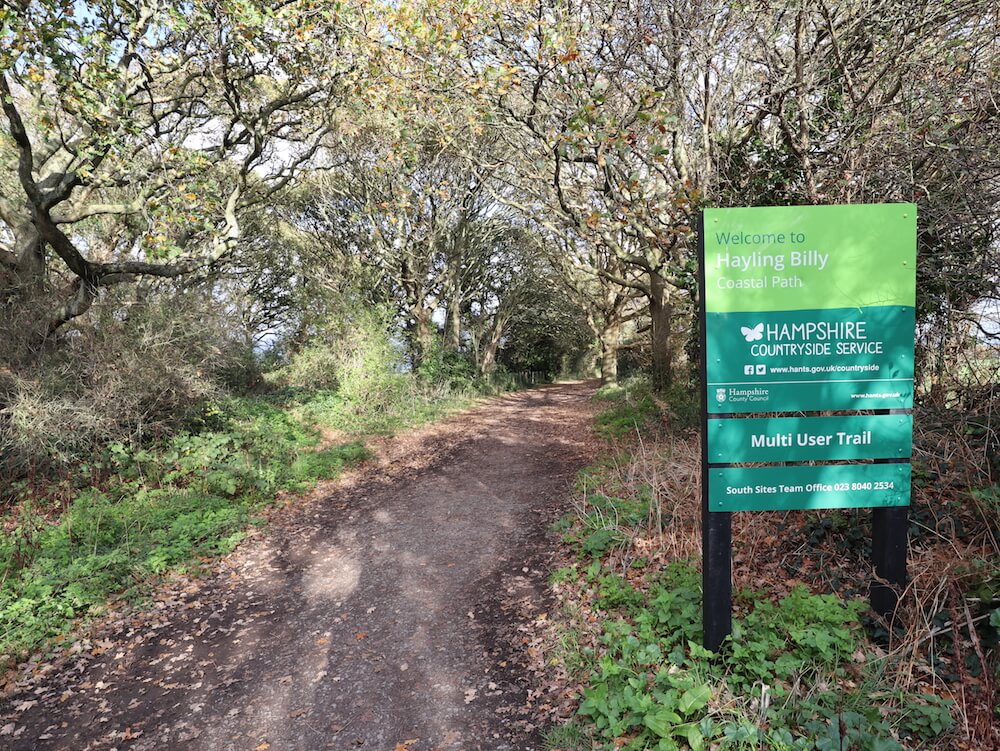 If you're looking for more walks around Hayling Island then I recommend the Thorney Island walk to the east, or the Farlington Marshes walk to the west.
And you can see how to walk all the way around Hayling Island here. The Hayling Island Billy Trail is a great place to walk your dog – they have access all areas!
Things to do on Hayling Island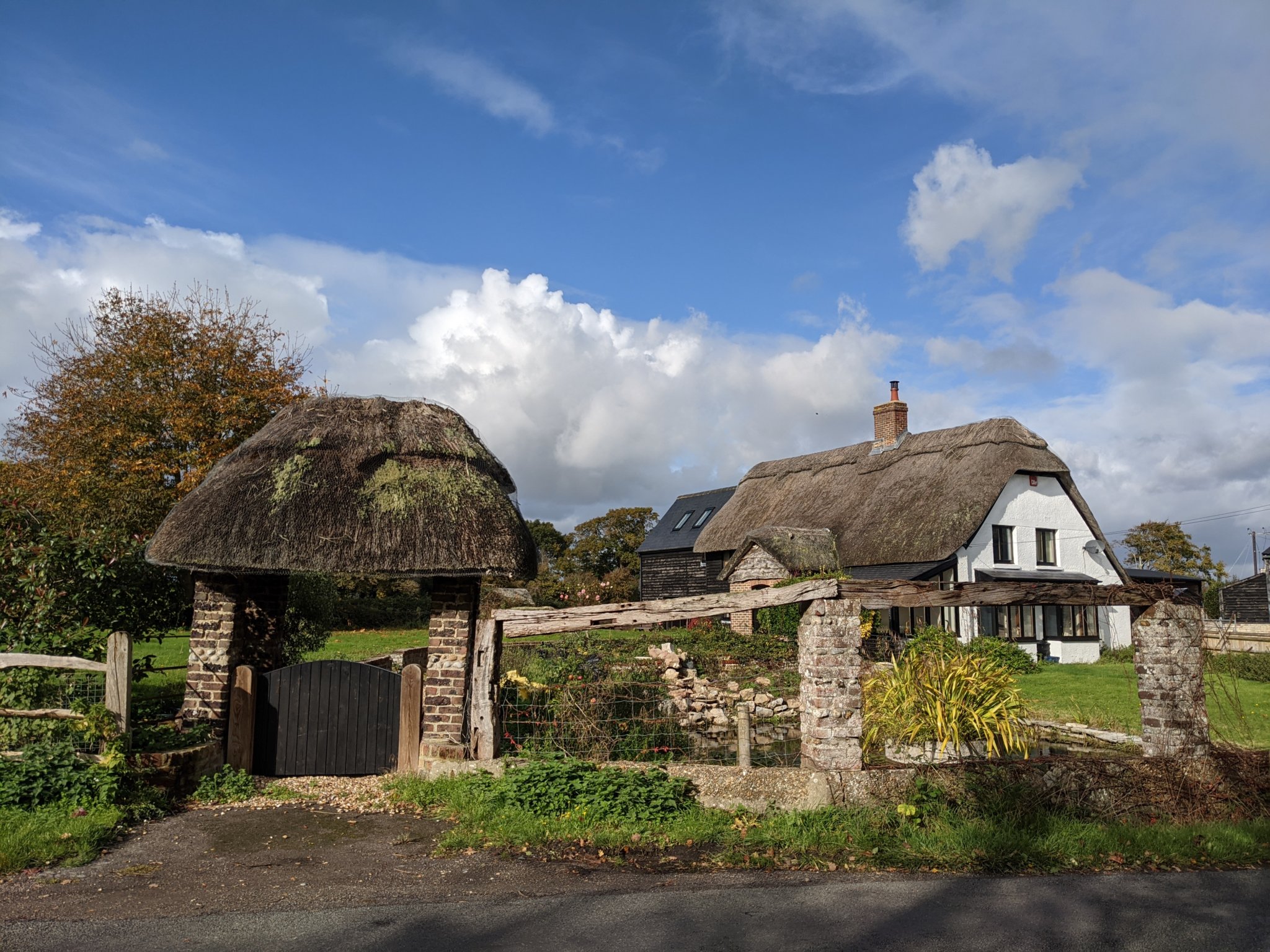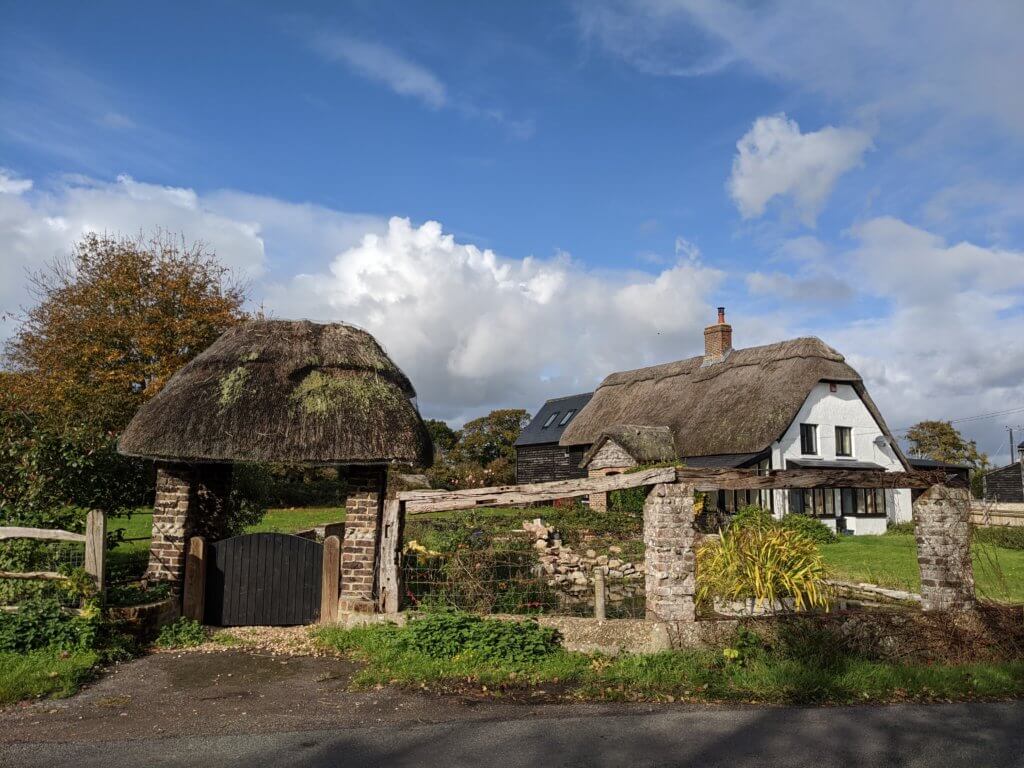 Hayling island offers a range of attractions for all the family to enjoy.
More suggestions for things to do on Hayling Island include the Sandy Point Nature Reserve, HIADS theatre, seacourt tennis and to rent a paddle board from Andy Biggs – who is he? I don't know!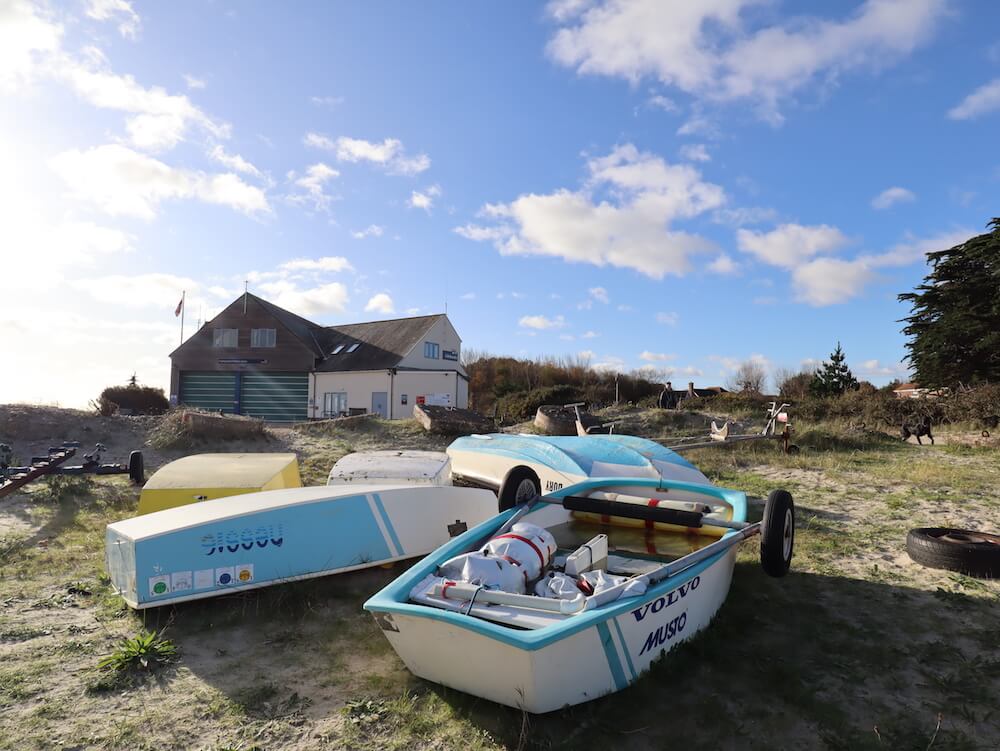 Whether you want to take to the adrenaline-filled rides of Funland, spot rare bird species at Northney Farm and the Oyster beds, or simply rent a beach hut and relax while the kids take to the waves for a spot of kitesurfing – there is plenty of things to do on Hayling Island to keep everybody busy.
---
PIN THESE THINGS TO DO ON HAYLING ISLAND FOR LATER