12 Best Beaches in Yorkshire for a Sandy Day Trip
Searching for beaches in Yorkshire that capture the atmosphere of a quintessentially British seaside resort? From popular destinations like Scarborough to secluded strips in villages such as Saltburn, the best Yorkshire beaches will leave a lasting impression.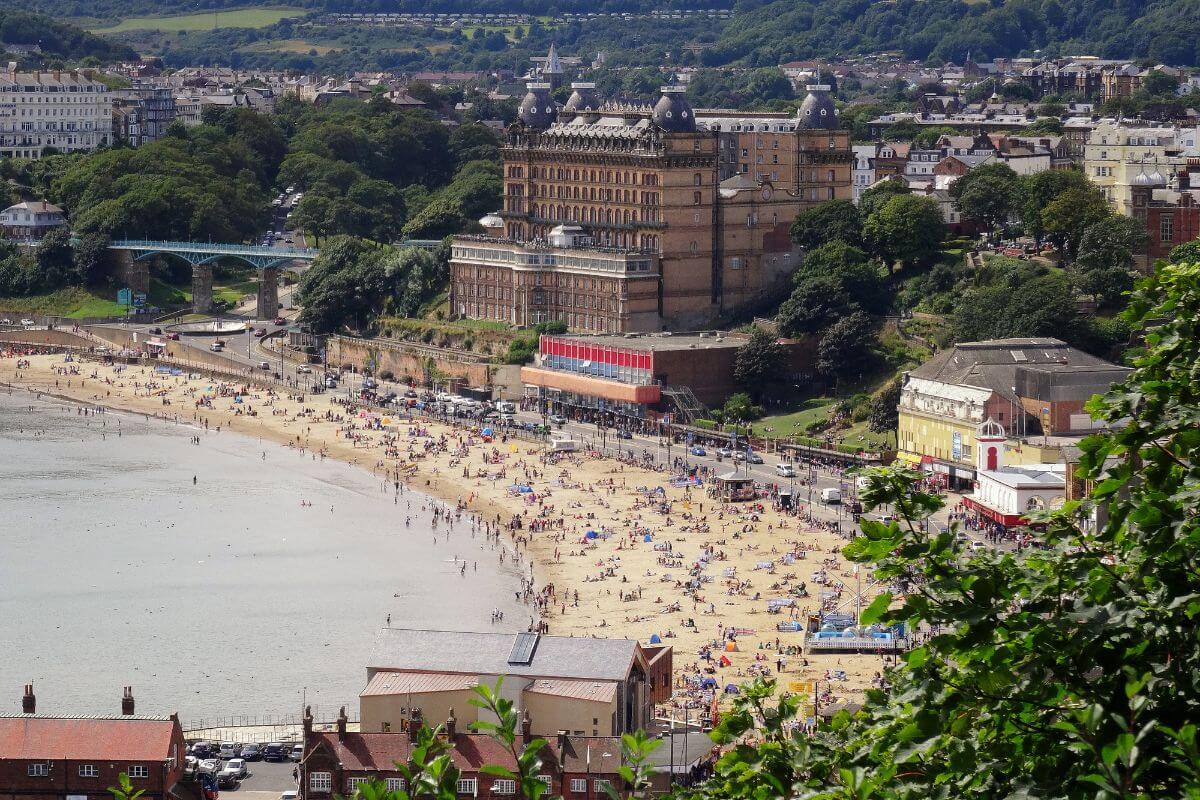 If you really want to know why Yorkshire goes by the nickname of 'God's Own Country', you simply need to visit some of its stunning beaches.
Beaches in Yorkshire can be found at popular seaside resorts like Whitby and Scarborough as well as hidden in the picturesque coves of villages like Saltburn and Sandsend.
And the fact that Yorkshire's beaches are usually quieter than the beaches of South England only adds to their allure, whether you're travelling with the family or a surfboard.
So, which are the best beaches in Yorkshire? Whether you're looking for tourist-centric white sand beaches in England or a secluded spot in a remote bay, one of Yorkshire's amazing beaches is perfect for you.
The Best Beaches in Yorkshire
From secluded shingle beaches backdropped by chalk cliffs to seaside resorts with arcades, donkey rides and Victorian promenades, the best beaches in Yorkshire deserve a place on your bucket list.
1. Whitby Beach in Yorkshire
Whitby is one of England's most interesting towns along the Yorkshire Heritage Coast on the doorstep of the North York Moors, one of England's most beautiful national parks. But the most beautiful thing about Whitby is arguably its beach. Well, actually, there are two of them.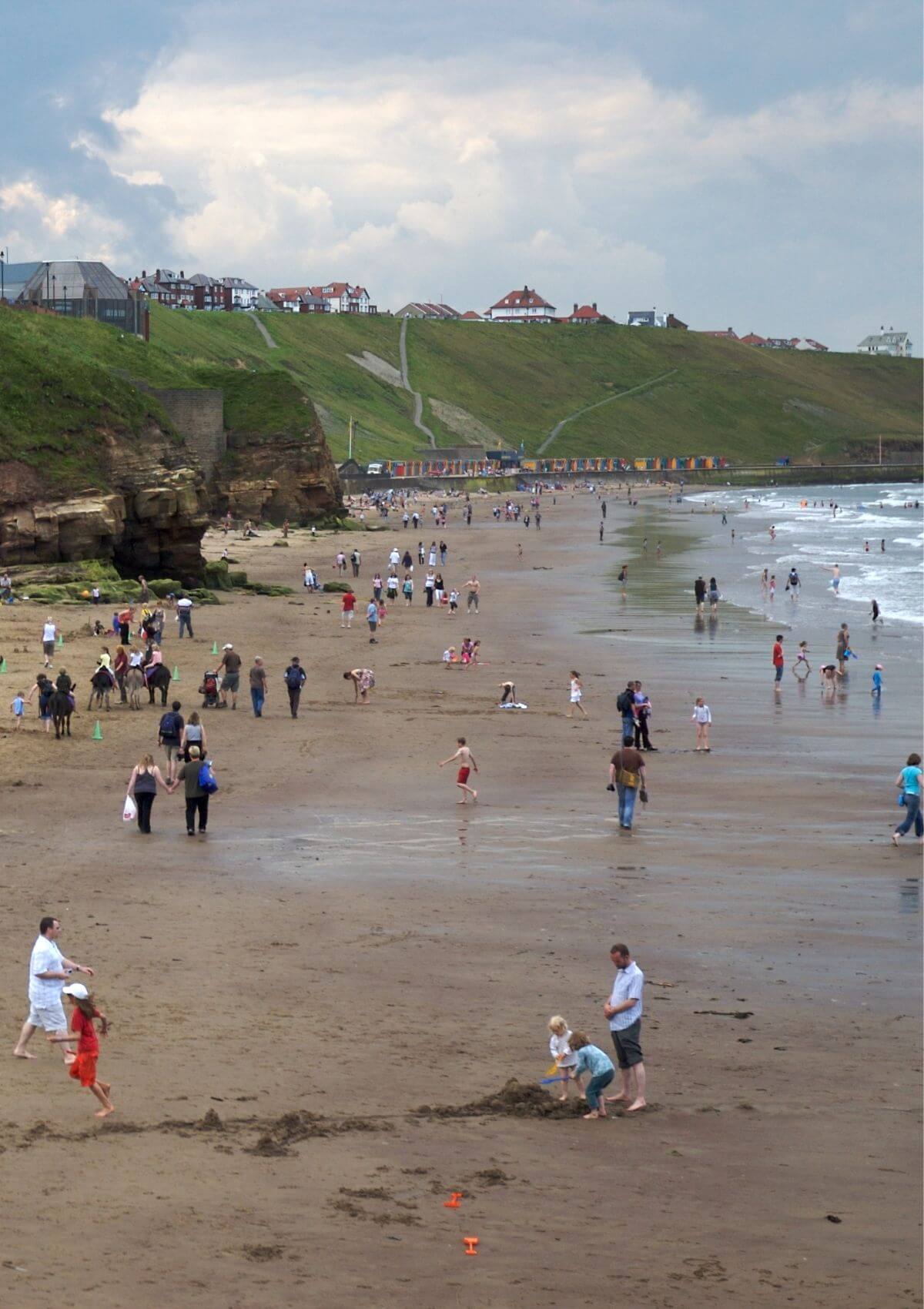 To the east of the River Esk, one of England's interesting rivers that empties into the North Sea, you'll find the bay of Tate Hill, a relatively small but peaceful sandy strip that's sheltered from the wind. To the west of the river is West Cliff, which is a long, beach hut-fringed beach that's popular with surfers and kite flyers. Donkey rides, ice cream vans and paddling pools make the beach at West Cliff fantastic for families, too.
If you're spending a few nights in Whitby, you might want to check out more of the best things to do in North Yorkshire.
2. South Bay Beach (Scarborough Beach)
Fringed by a Victorian promenade complete with arcades, gift shops and ice cream parlours, South Bay Beach is the most popular sandy strip in Scarborough.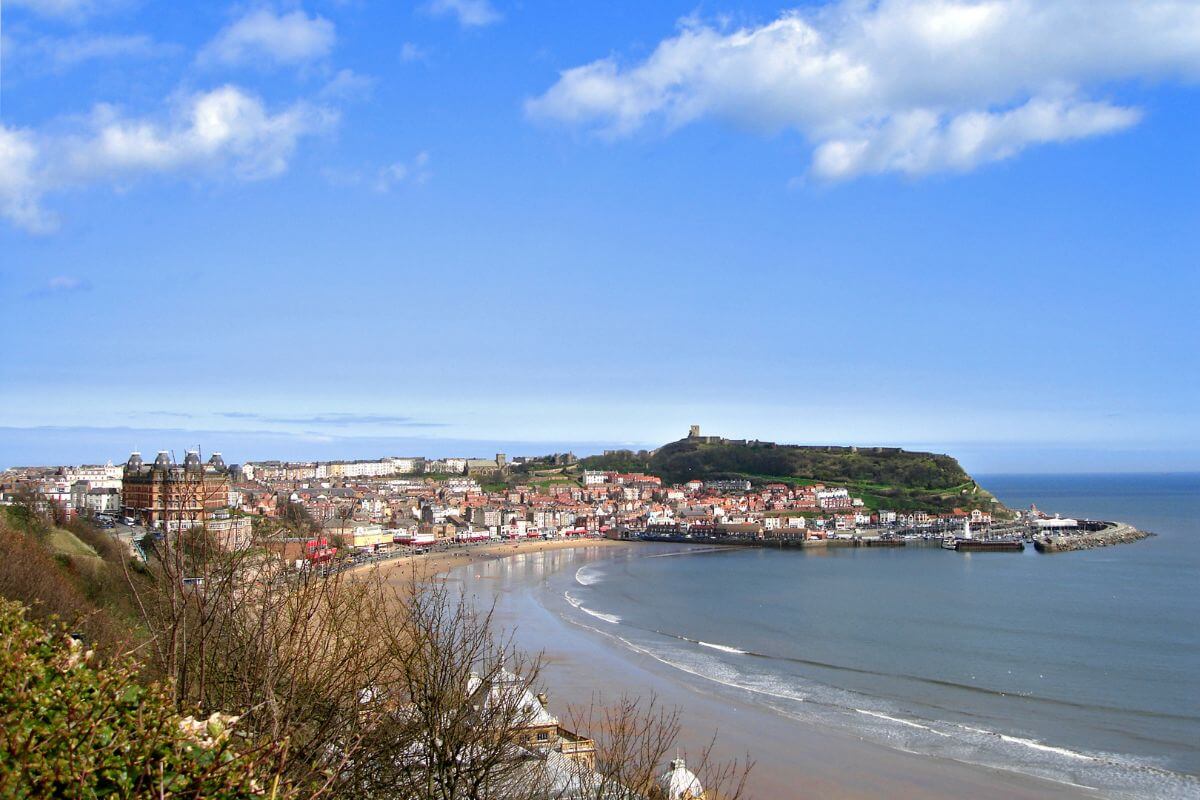 Families love South Bay Beach for its soft sand, kid-friendly attractions and quintessentially British seaside resort atmosphere, though beware that the waters of the North Sea can be chilly at any time of year.
If you'd prefer a quieter beach, Scarborough is also home to the North Bay Beach on the other side of the headland to the South Bay Beach. North Bay Beach is one of England's best Blue Flag beaches, perfect for those looking for a peaceful spot on a sandy stretch that's won awards for its cleanliness.
READ MORE: The Best Places for Surfing in England]
3. Bridlington Beach in Yorkshire
Bridlington is another charming seaside resort town in Yorkshire that literally everybody who hails from Yorkshire is familiar with.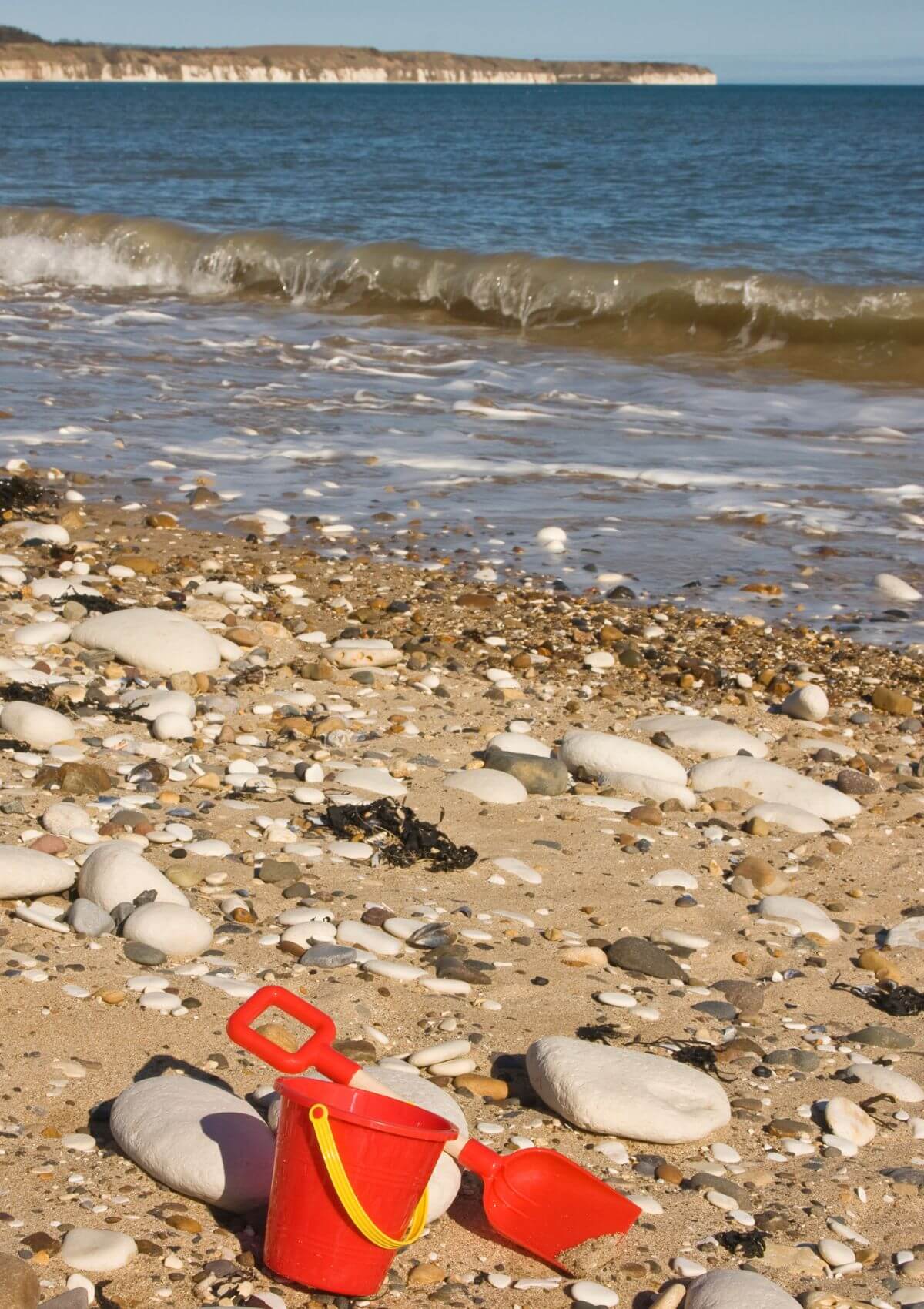 This iconic Yorkshire seaside destination is actually home to two stunning beaches. Bridlington North Beach is the most popular of the two, home to a lively promenade, arcades and a funfair along the Royal Prince's Parade.
Bridlington South Beach is wider and, arguably, has nicer sand than its neighbour. Being less busy makes it perfect for those who appreciate a bit of serenity, though it's often popular with local fishers.
Whichever sandy strip you choose, Bridlington is a must-visit destination if you're looking for the most iconic beaches in Yorkshire. There are also many more places to visit in East Yorkshire during your stay in Bridlington.
"Fraisthorpe Beach is just below Bridlington. It's a very popular beach with lots of reasonably priced parking. It's easy access and dog friendly all year round. It's full of rock pools. There's also the Cow Shed which is dog friendly for a light snack a drink or a nice meal. There's a beautiful view out of the window."

– TOP TIP FROM READER, PAMELA DENNIS
4. Filey Beach in Yorkshire
Spanning a length of around five miles, Filey Beach is one of the most spacious beaches in Yorkshire, which, coupled with activities ranging from pony trekking to paddling, makes it a hit with families looking for a spot of seclusion.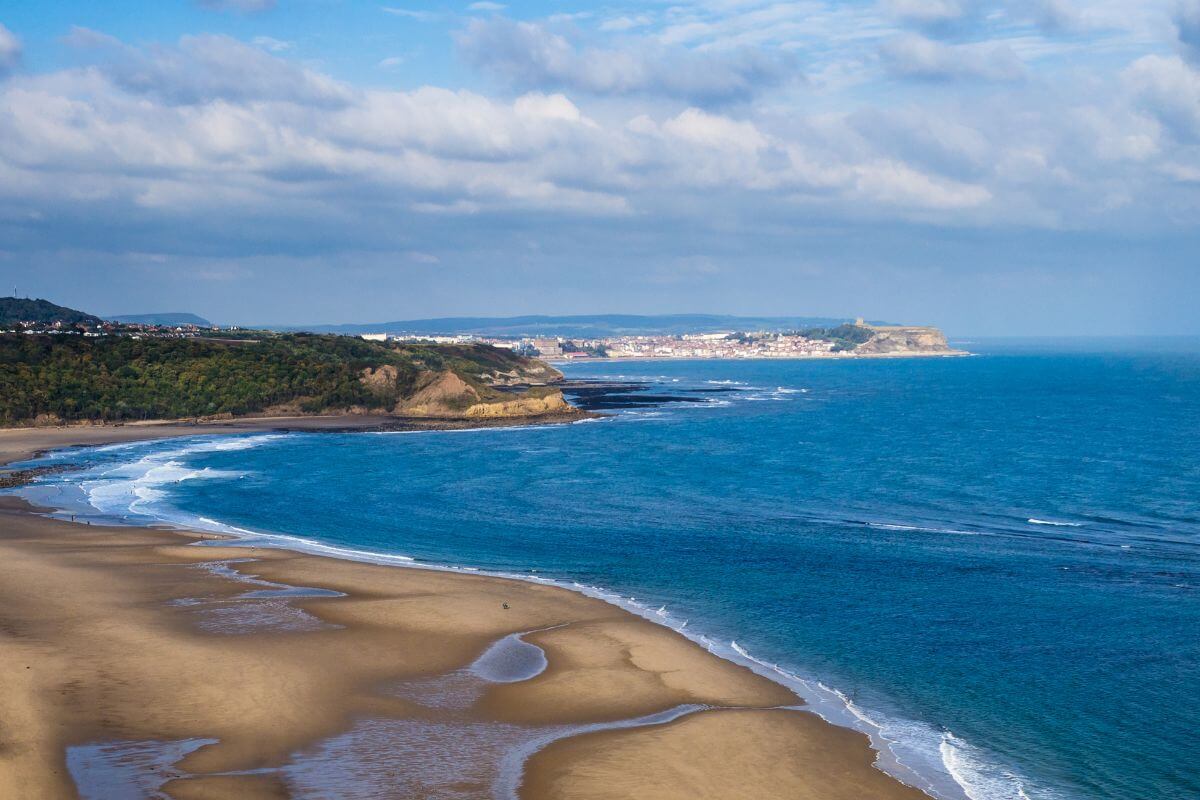 When you're not sunbathing, swimming or building sandcastles, you'll find plenty of cafés and places to relax along the promenade. You can also follow the sculpture trail that takes inspiration from Filey's heritage.
History buffs will enjoy visiting the Filey Brigg at the northern end of the beach, where archaeologists have discovered a range of prehistoric fossils and Roman pottery.
5. North Landing Beach (Flamborough)
With its diverse array of birds, dramatic chalk cliffs and sparkling waters, the North Landing Beach in Flamborough is one of the best beaches in Yorkshire for wildlife and nature lovers.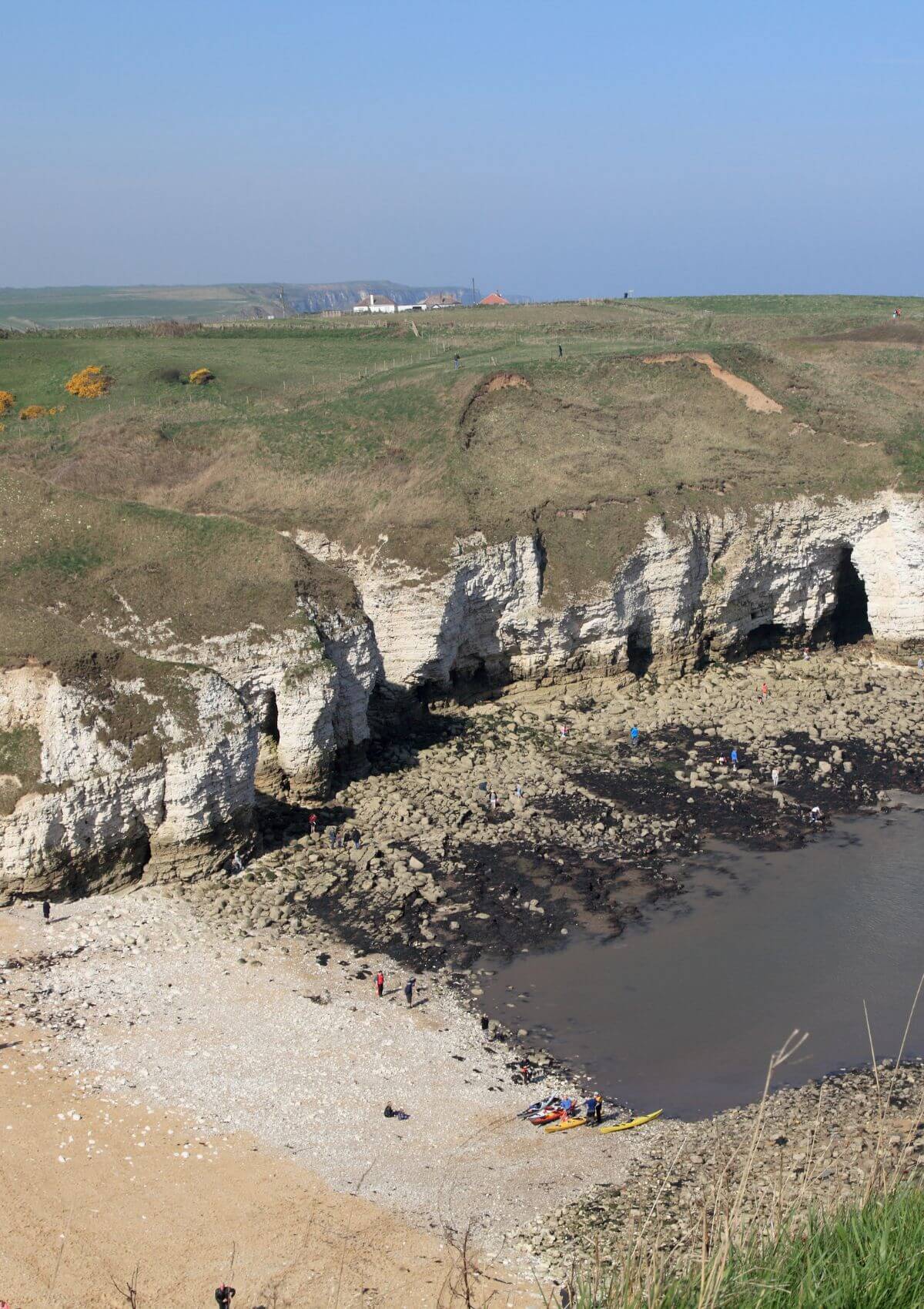 Besides birdwatching, popular activities at Flamborough's North Landing Beach include snorkelling, kayaking, fishing, and boat rides to attractions such as Smuggler's Cave and the Bemption Cliffs. Nearby, you'll find more beaches in Yorkshire hidden in isolated coves, such as Thornwick Bay and Selwicks Bay.
6. Saltburn Beach in Yorkshire
The coastal village of Saltburn-by-the-Sea is home to a beautiful sand and shingle beach that offers visitors a welcome retreat from some of the busier beaches of Yorkshire. Peaceful as Saltburn Beach may be, it's been one of Yorkshire's best beaches since the Victorian era.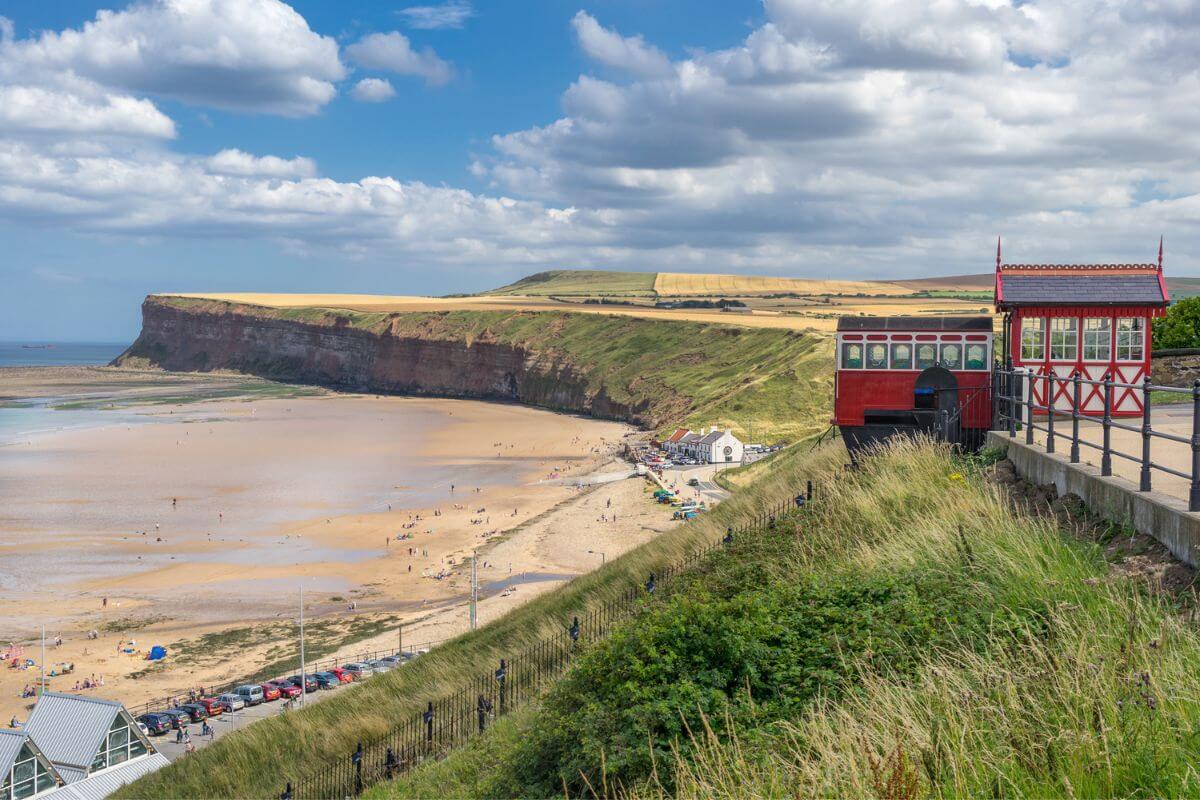 Besides being a paradise for walkers and surfers, Saltburn Beach is an excellent destination for sightseers thanks to its Victorian Italian Gardens, still-in-use cliff tramway and pier that extends 600 feet into the ocean.
When you're feeling a tad peckish, you'll find many fish and chip shops along the promenade of this amazing beach in Yorkshire. Fancy learning how to ride the waves? Book a surfing lesson at the Saltburn Surf School.
7. Hornsea Beach in Yorkshire
BLUE FLAG BEACH: Hornsea Beach has a Blue Flag award, and the season runs from 15th May to 30th September.
Hornsea is another charming coastal town that's home to a beach in Yorkshire that gained popularity during the Victorian era.
Hornsea Beach is less touristy nowadays than many of its neighbours, but it still boasts everything you'd expect from a quintessentially British seaside resort, including seafront cabins, plenty of cafés and lots of attractions for kids.
Around a mile inland from Hornsea Beach in Yorkshire is the Hornsea Freeport, where you can buy goods ranging from homewares to designer clothes at discounted prices. Fancy an activity that's a little more unique? We recommend a boat ride along Hornsea Mere.
READ MORE: The Best Places for Surfing in England
The Best Beaches in Northumberland
8. Sandsend Beach in Yorkshire
Characterised by its beach fossils, postcard-perfect cottages and charming stream that flows into the sea, Sandsend Beach is a paradise for those interested in the less crowded beaches in Yorkshire.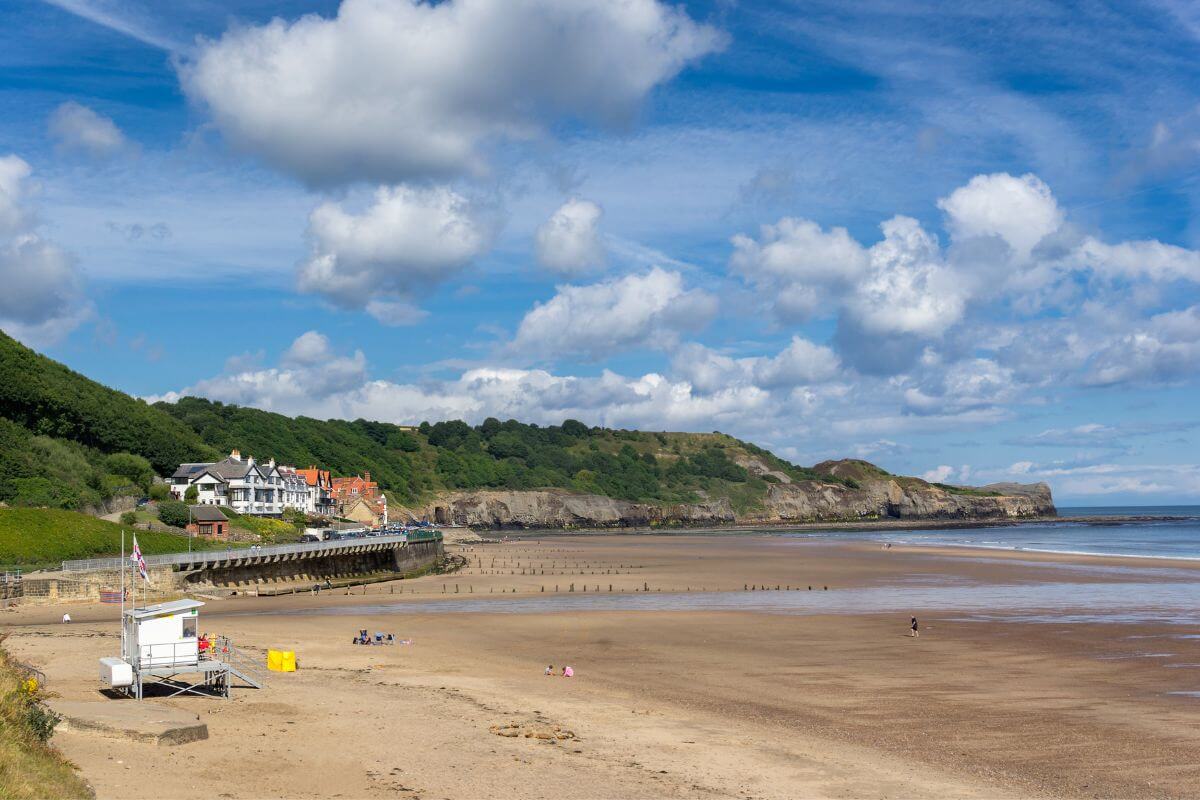 Sandsend Beach is located just a few miles north of the more popular Whitby Beach, and what it lacks in facilities, it more than makes up for in natural beauty. There are a couple of cafés near the shore for when you need a tasty treat. We highly recommend grabbing a bite at the Sandside Café along East Row Bridge.
Besides being a quiet place to relax, Sandsend Beach is in clear view of the stunning ruins of Whitby Abbey. Head to the cliffs at the northern end of the beach to walk along the Cleveland Way footpath, one of England's best National Trails.
9. Robin Hood's Bay Beach
A truly picturesque setting, the beach at Robin Hood's Bay is overlooked by quaint red-roofed fishing cottages on the hillside. Backdropped by rugged cliffs with sweeping bay views, Robin Hood's Bay Beach is one of the most photogenic beaches in Yorkshire.
You'll have to venture down a relatively steep hill to reach Robin Hood's Bay Beach, but that only adds to its charm. The fact that Robin Hood's Bay Beach is a tad difficult to reach is why it was used as a smuggler's den in the 18th century.
When you need a break from the sand, venture into the village of Robin Hood's Bay to stock up on souvenirs and antiques. You can also fill up on seaside delights at various cafés, pubs and restaurants.
10. Runswick Bay Beach in Yorkshire
Runswick Bay Beach is popular with families thanks to its golden soft sand and fossil-filled rock pools. However, this beach is perhaps best known for having the perfect conditions for sailing and paddle boarding in England. There are even sailing courses for children!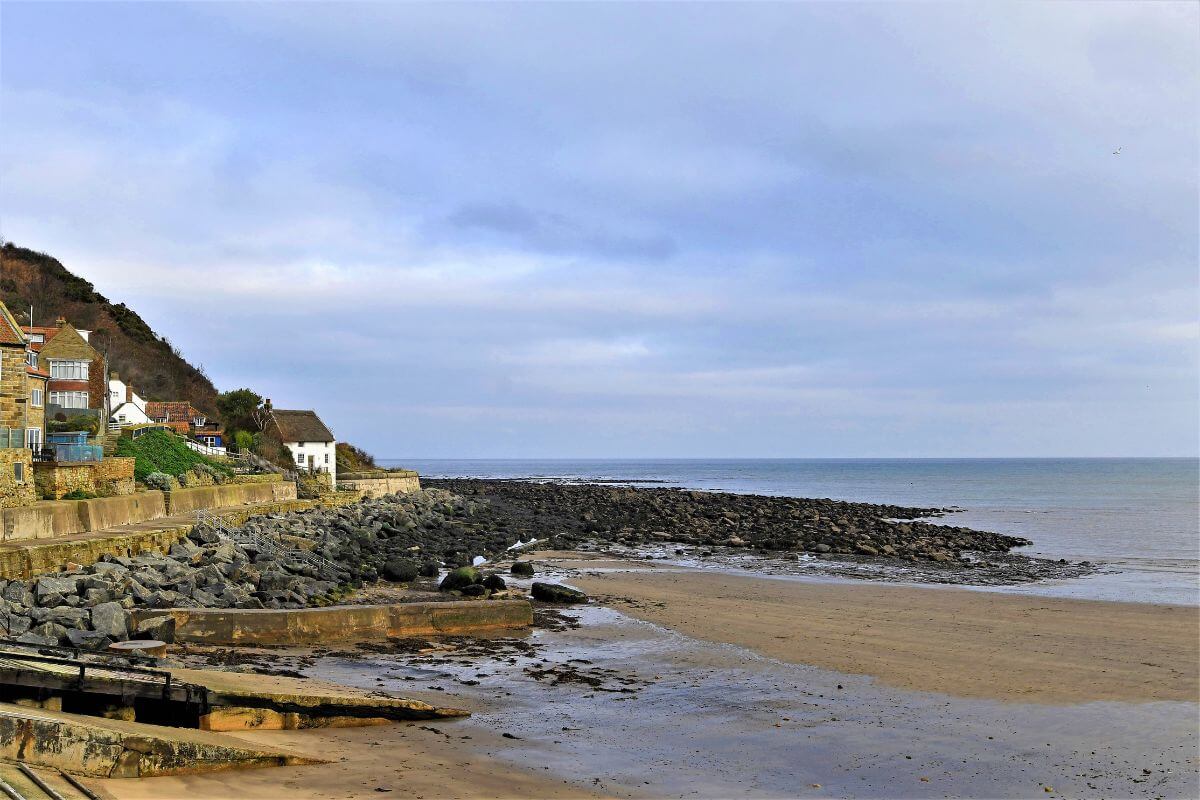 Within the village of Runswick, you'll see honey-hued stone cottages lining narrow streets, though you won't find so many typical seaside attractions such as arcades and souvenirs stores. You might, however, be lucky enough to spot a seal or two playing near the village's coastline.
11. Mappleton Beach in Yorkshire
If you want to hunt for fossils while visiting beaches in Yorkshire, we suggest heading to Mappleton Beach, where you'll find some of Europe's fasting eroding cliffs.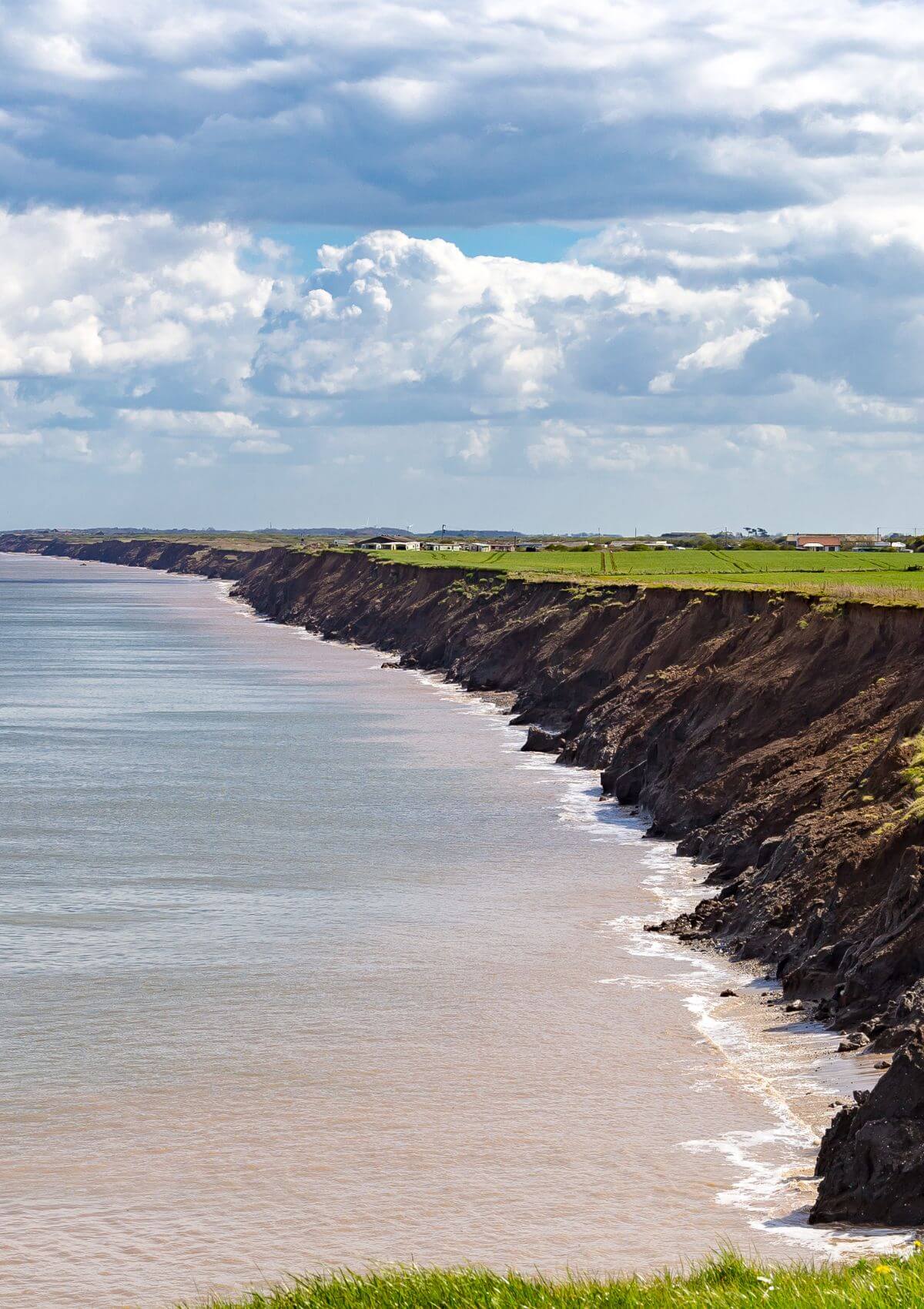 The sandy strip overlooked by cliffs at Mappleton is usually quiet, so don't expect to find an abundance of typical seaside attractions. You will find a few charming cafés and tea rooms in the village of Mappleton itself. And the remoteness of the beach makes it the perfect place for strolls with your better half or four-legged family member.
Before leaving Mappleton, you might want to visit a few more great attractions in East Yorkshire, such as The Deep aquarium and the William's Den family adventure park in hull.
What are your favourite beaches in Yorkshire?
Yorkshire often goes by the nickname of God's Own Country, and it's easy to see why when you see the beaches along the North Yorkshire Heritage Coast. While the beaches of Scarborough, Bridlington and Whitby are famous with the locals, sandy strips such as Mappleton Beach and Sandsend Beach often go unnoticed – which is all the more reason to add them to your must-visit list.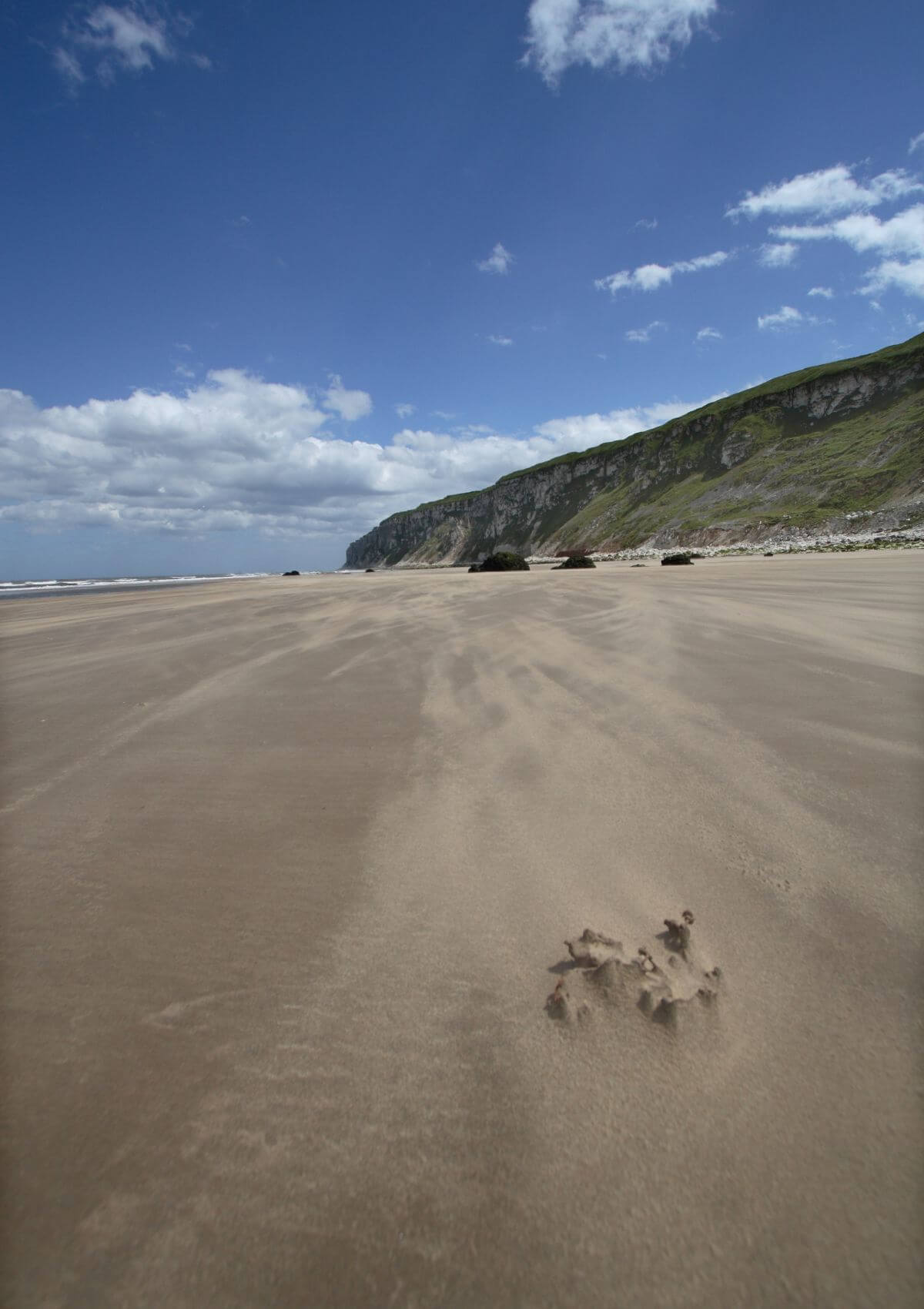 Are there any amazing beaches in Yorkshire that we haven't mentioned that our readers should know about? Let us know in the comments below.
Quick list of the best beaches in Yorkshire
Whitby Beach
South Bay Beach (Scarborough Beach)
Bridlington
Filey Beach
North Landing Beach (Flamborough)
Saltburn Beach
Hornsea Beach
Sandsend Beach
Robin Hood's Bay Beach
Runswick Bay Beach
Mappleton Beach
---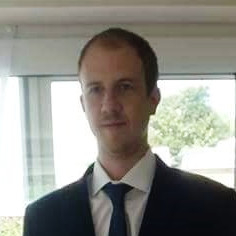 Latest posts by Josh Saunders
(see all)