The Best Itinerary for a Great Day Out in Chichester
Chichester is a fantastic city for shopping, history and culture. It's small enough not to feel overwhelmed, yet the high street and centre of the city offer plenty to do for a fun day out in Chichester. With lots of high street shops, parks to lounge in and great eateries to check out, this is your guide to spending 24 hours in Chichester.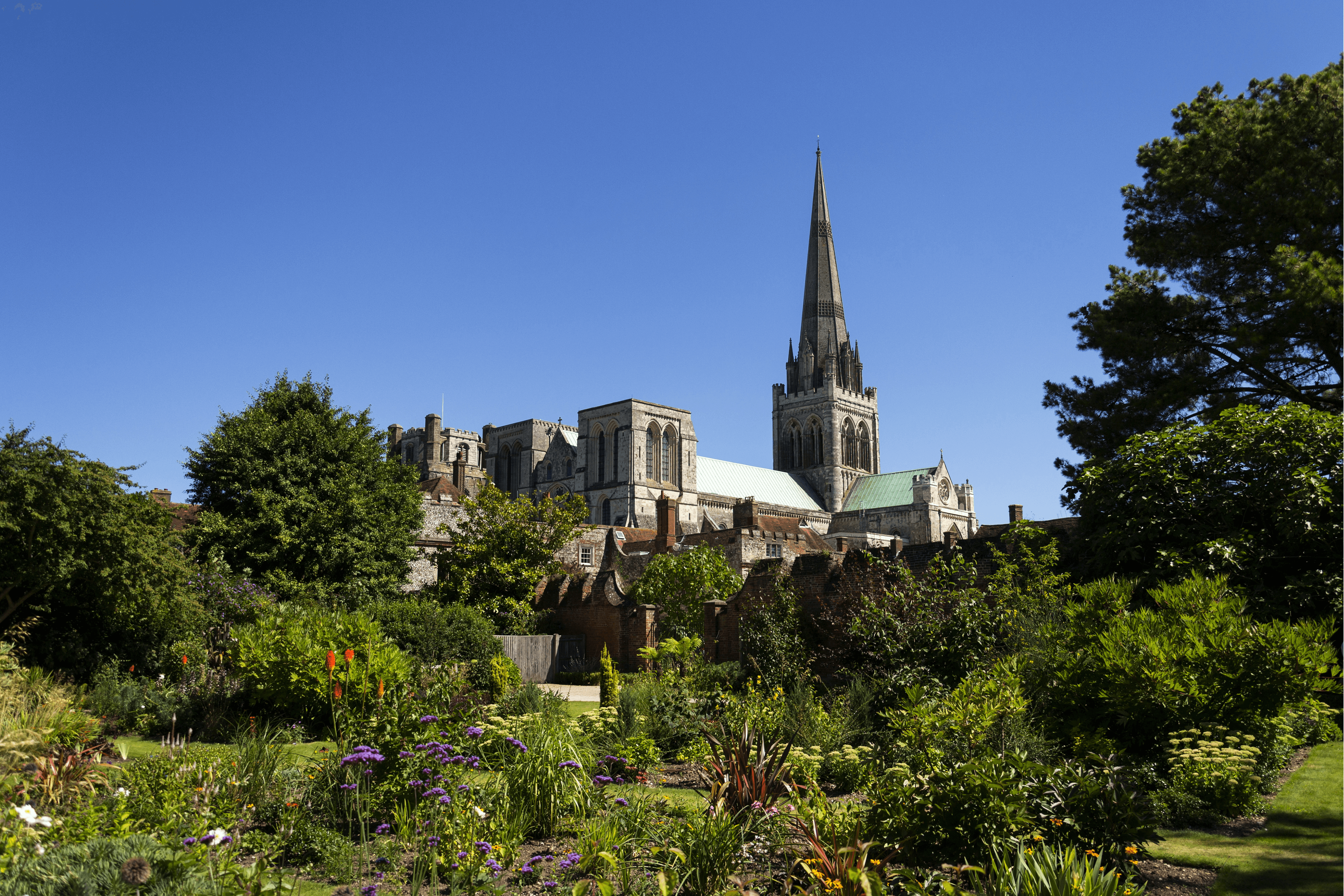 If you've heard great things about Chichester but haven't been, you're not alone. It's not really thought of as a must-see in England, but there are so many reasons why it should be! With its imposing cathedral, wealth of shops and spots for foodies, and lots of history to learn, a day out in Chichester is always a great idea.
The city is undoubtedly one of the best days out in West Sussex, offering something for the whole family, whatever you're into. To make the most of your day out in Chichester though, here are our recommendations for where to go and in what order so you can breeze through the city and enjoy a wonderful, seamless day out!
First stop… the City Walls.
Walk the Chichester City Walls
Start your day out in Chichester by checking out one of the most famous sites in the city – the City Walls. The Roman streets surrounded by walls and gateways define the shape of Chichester city centre, and a walk along these historic walls offers the chance to see ruins of the Roman forum, as well as public baths which are still visible in places.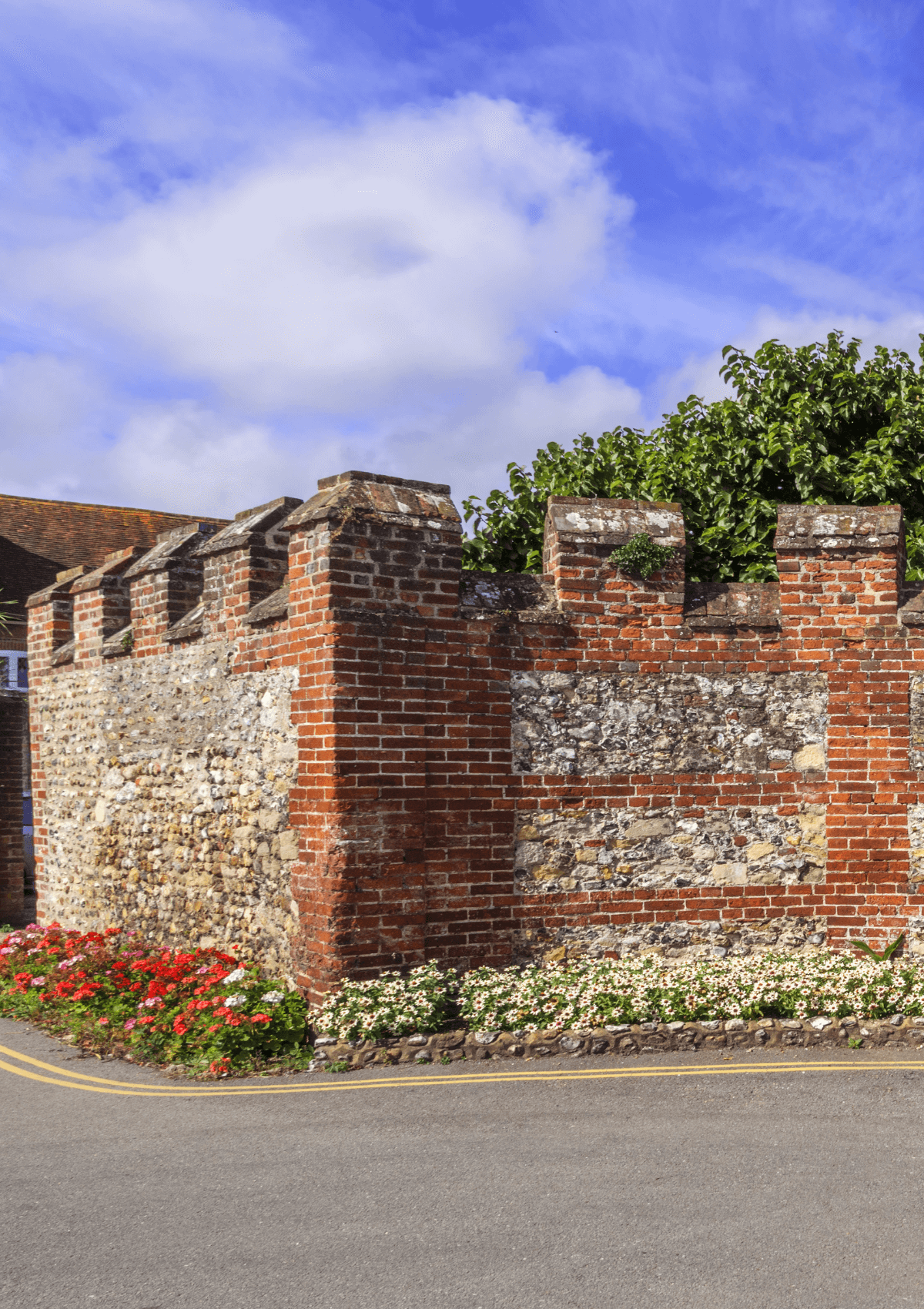 The circuit of City Walls is walkable as it's around 1.5 miles in total. Grab a leaflet and guidebook from the Tourist Information Centre and walk along the trailmarkers to find the info panels that will tell you more about this fascinating site. The City Walls are a big part of Chichester, so it's a great idea to start your day walking along them on the pedestrianised cobbled streets to get your bearings in the city.
Marvel at Chichester Cathedral
After you've walked along the City Walls, you'll find yourself only a short 5-ish minute walk away from the cathedral. You can put away Google Maps for this part because no matter where you are in the city, you're bound to be able to see the spectacular cathedral looming over you!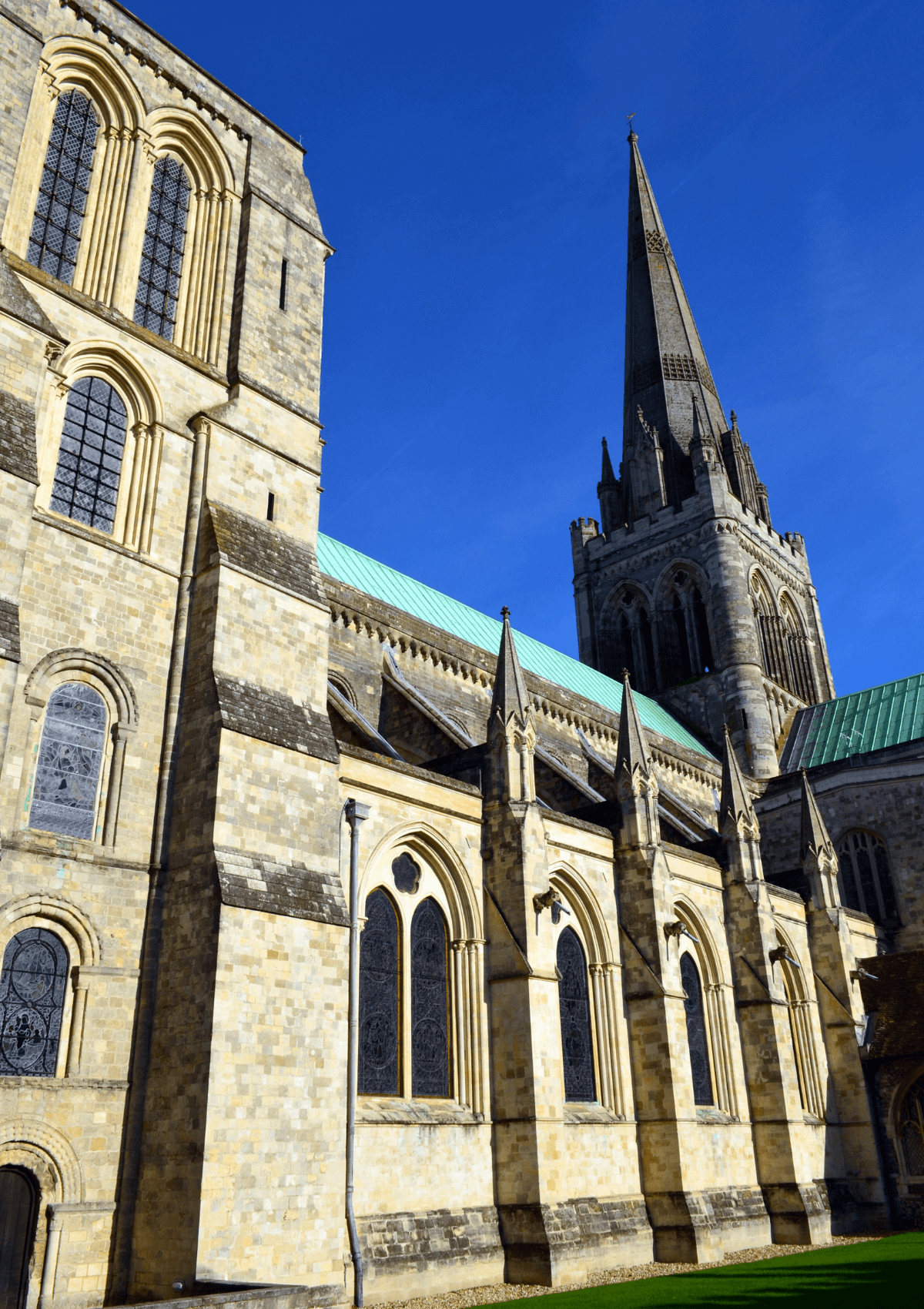 Chichester Cathedral gives this Georgian city its character, and is a central point that can be seen for miles around. Entrance to the cathedral is free, but they always gratefully accept donations. Your day out in Chichester won't be complete without taking in this amazing wonder of architecture, so don't miss this spot!
When you're done, walk through the cloisters leading to the Bishop's Palace Gardens from St Richard's Walk, as that's your next stop.
If you love to look at cathedrals and churches, here's our list of the most incredibly beautiful churches in England to visit.
Stroll around Bishop's Palace Gardens
A mere 3 minutes walk from Chichester Cathedral down Canon Lane is the Bishop's Palace Gardens, a beautiful oasis to stroll through and see the flowers.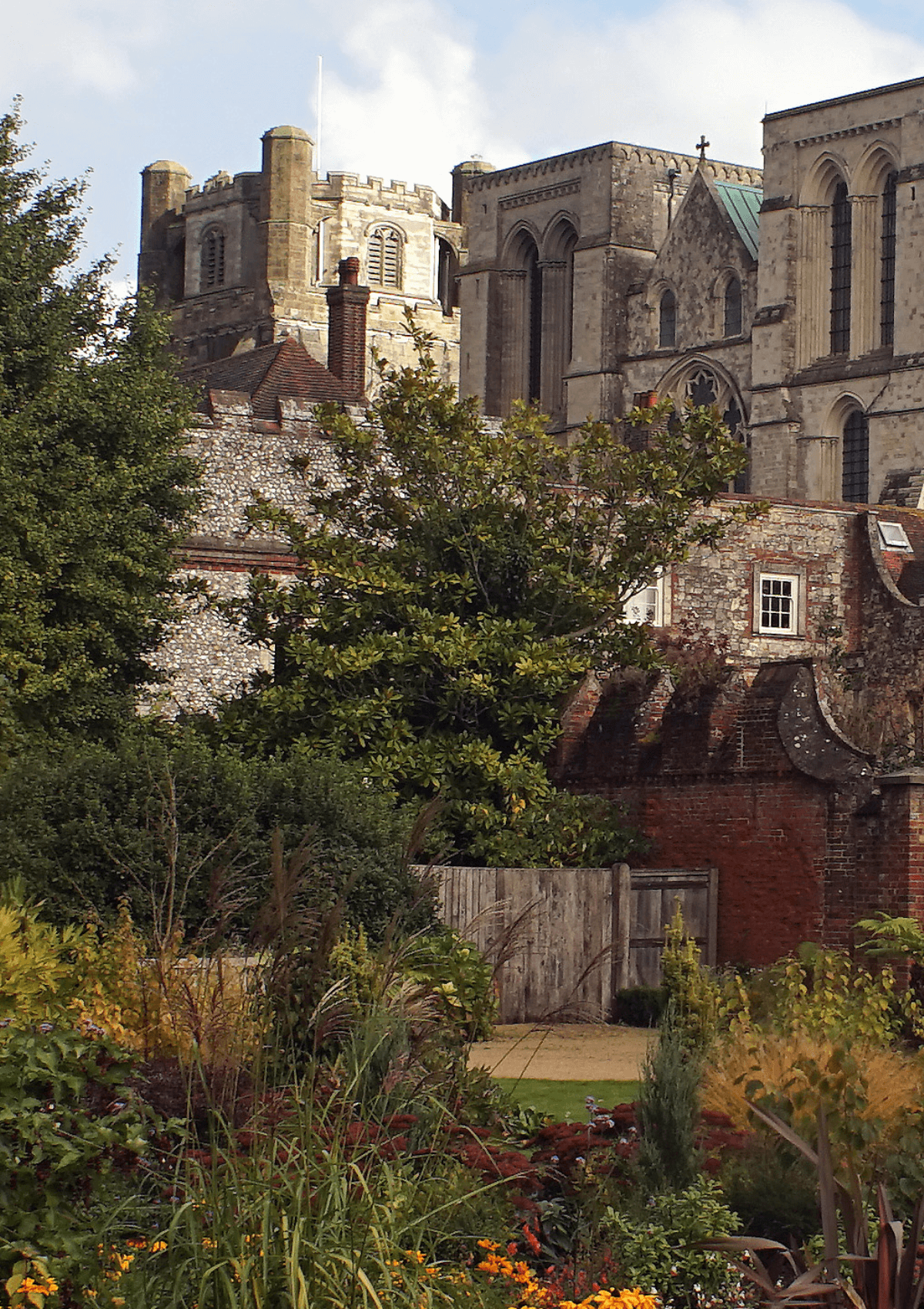 If you're a fan of nature and want to add some of it to your day out in Chichester, this is a great spot to stop and admire, especially in spring when it's in full bloom. Summer and autumn offer lovely walks too, so add this to your itinerary for whatever time of year you end up in Chichester.
Enjoy a picnic in Priory Park
For a spot of lunch, head to nearby Priory Park and enjoy a lovely picnic, an especially popular spot in the summer. This is a great area to take in some more nature and enjoy a little more open space and fresh air.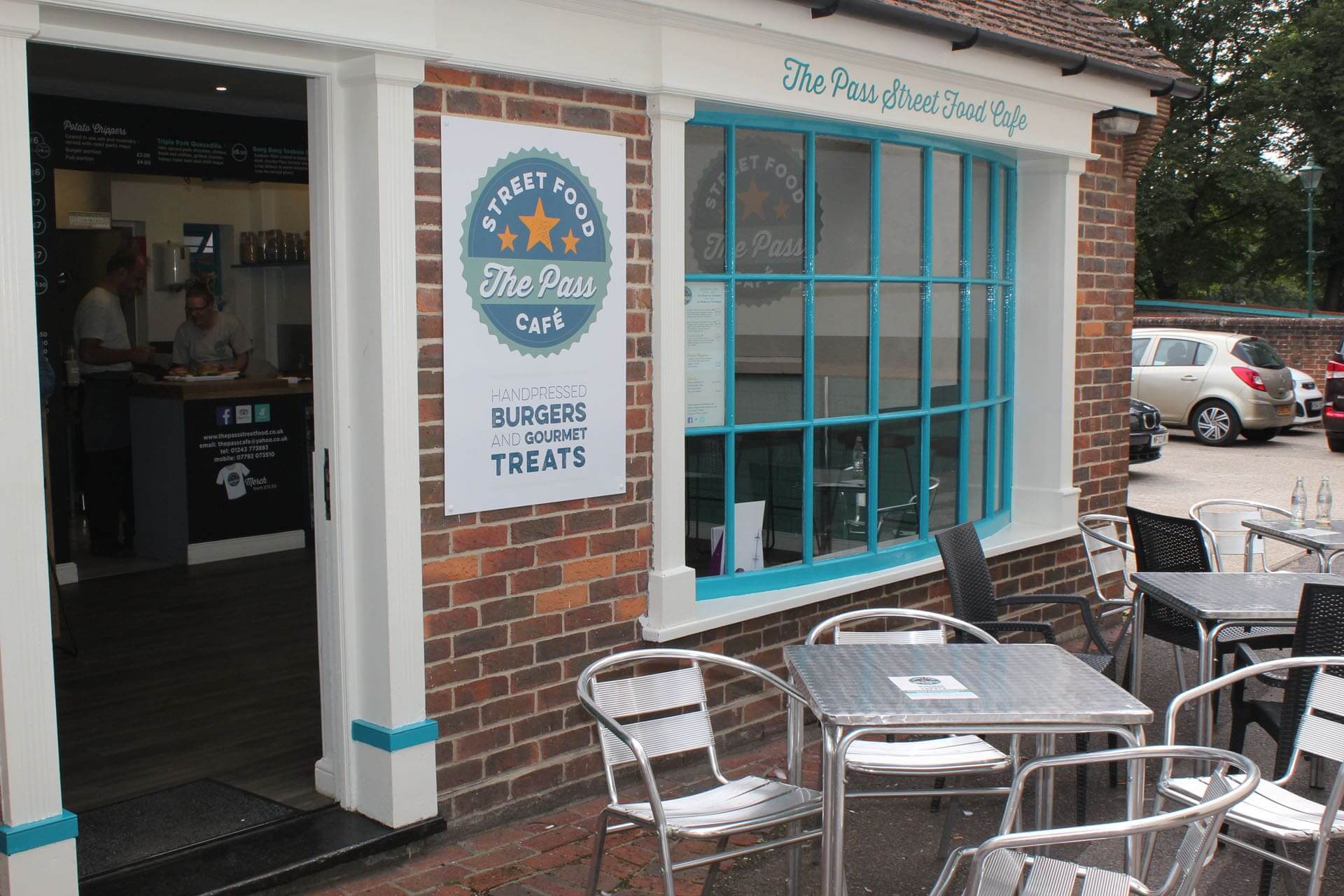 A picnic is the best way to enjoy the south coast sun. If you want to pick up some hot food for your picnic, there's nothing better than the Pass Street Food Cafe for burgers and other street food, which you can get to take away and eat in the park. If the weather's not warm enough, it's nice to sit in too! There are lots of other cafes and restaurants around so explore the many food options on your day out in Chichester.
Browse the independent shops
After your picnic lunch, you might like to take a leisurely walk around the many independent shops, which Chichester is never short of!
Refilled Chichester is a great eco-conscious shop where you can stock up on packaging-free goodies, Winter's Moon is one you can browse in for hours looking at their homewares, vintage items and gifts, and Peter Hancock is a treasure trove of bric-a-brac and trinkets — there's something for every type of shopper!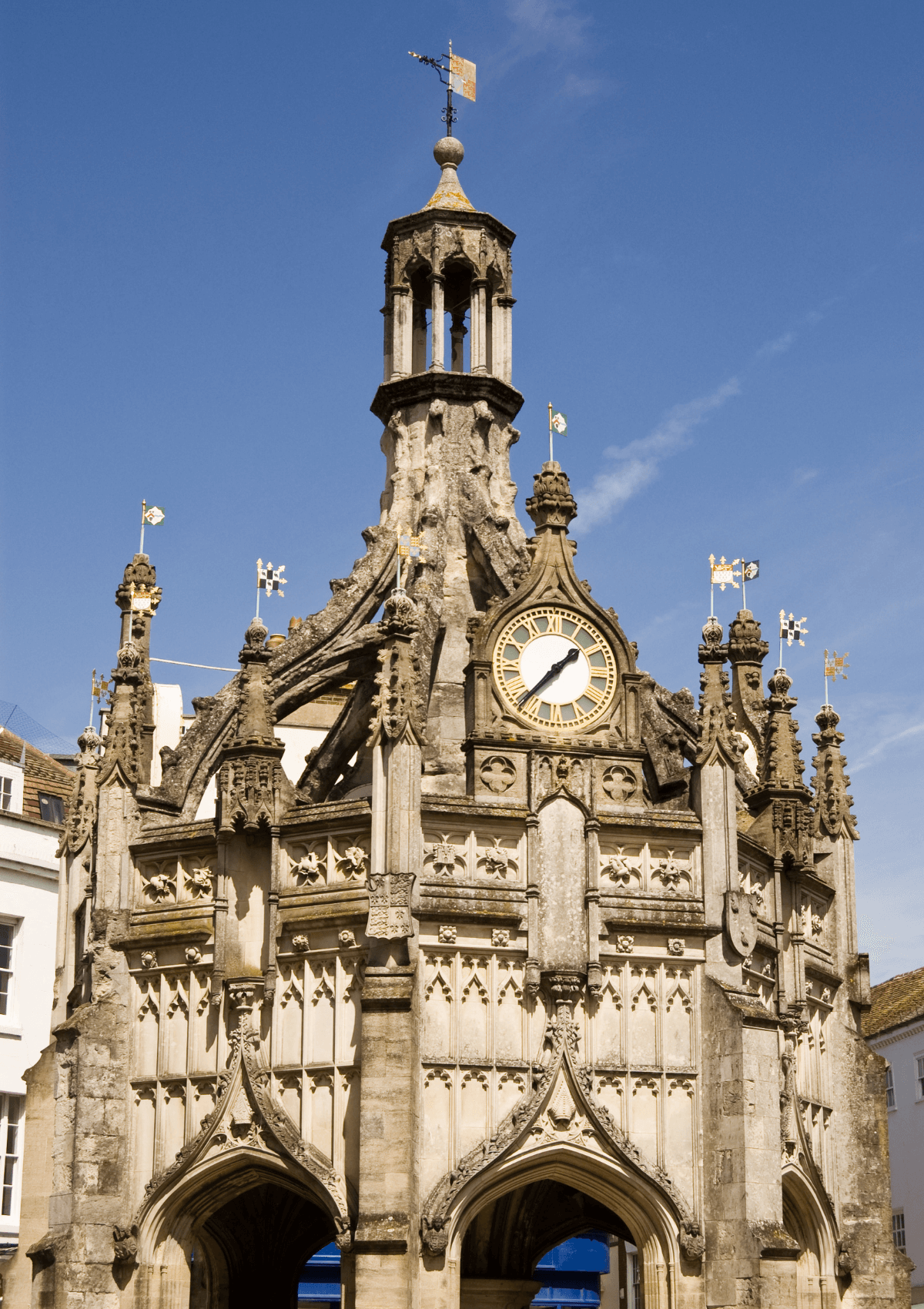 Don't forget to check out Chichester Cross while shopping on the high street, as it's a very impressive photo op. Chichester Cross is a fantastic perpendicular Gothic monument that stands at the point where the two Roman streets converge. It's a must-see on your day out in Chichester.
Take in the history at Fishbourne Roman Palace
Fishbourne Roman Palace is a great stop to add to your trip if you're a history buff!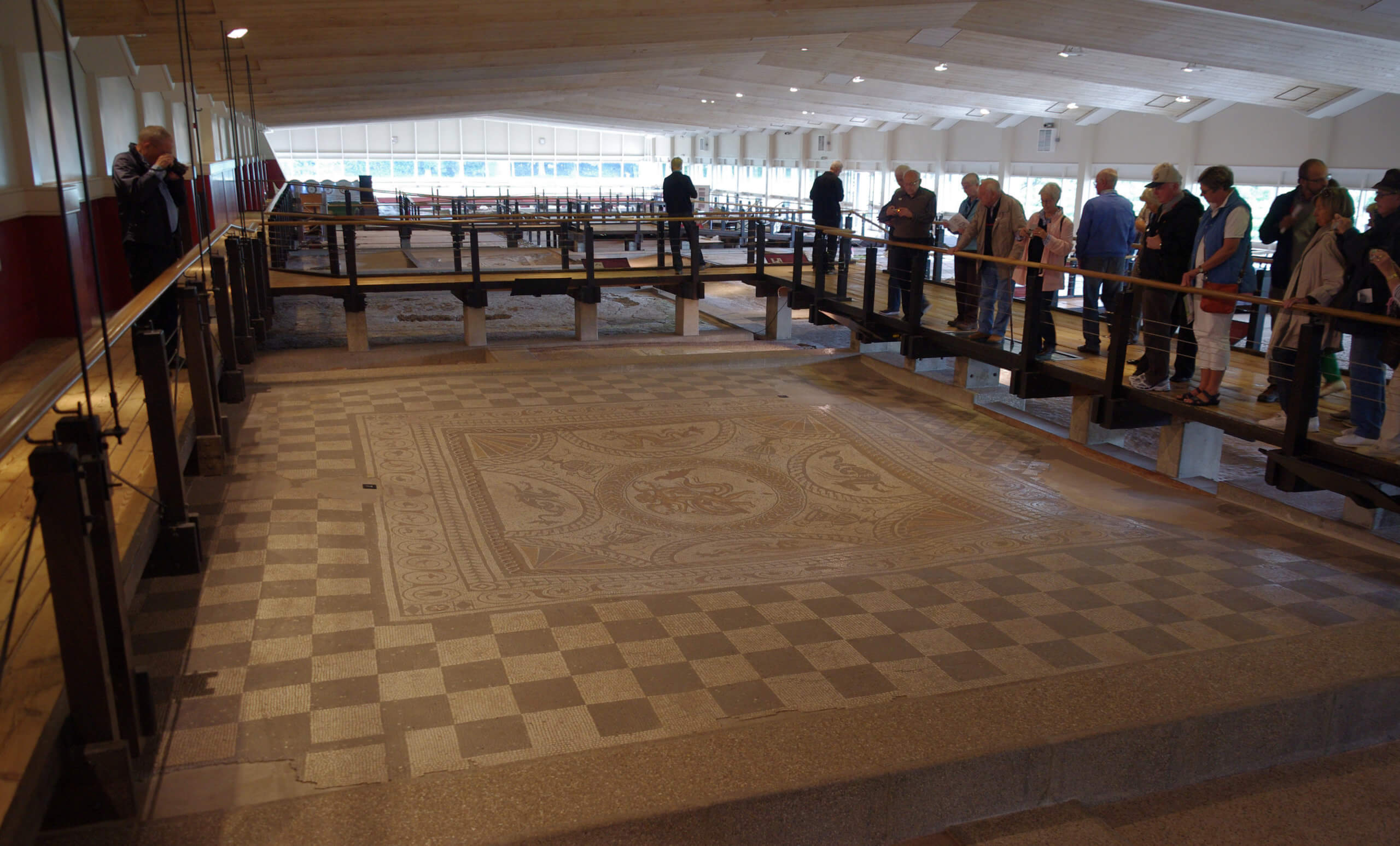 This one may require a spot of public transport to get there — a mere 10 minutes on the bus. Or if you don't mind the 25 minute walk, you can wander through some more of the independent shops and stop off at the St Peter and St Mary Fishbourne church for an extra stop on your day out.
Fishbourne Roman Palace is a well-preserved palace from A.D. 75 with so much fascinating history to discover, so you'll get a glimpse into ancient life and learn lots at this stop on your day out in Chichester.
Visit Weald & Downland Living Museum
Speaking of history, if you have a car for the day or are willing to travel a little further by public transport (around 25 minutes outside of Chichester city centre), then the Weald & Downland Living Museum really is a fascinating stop on your trip.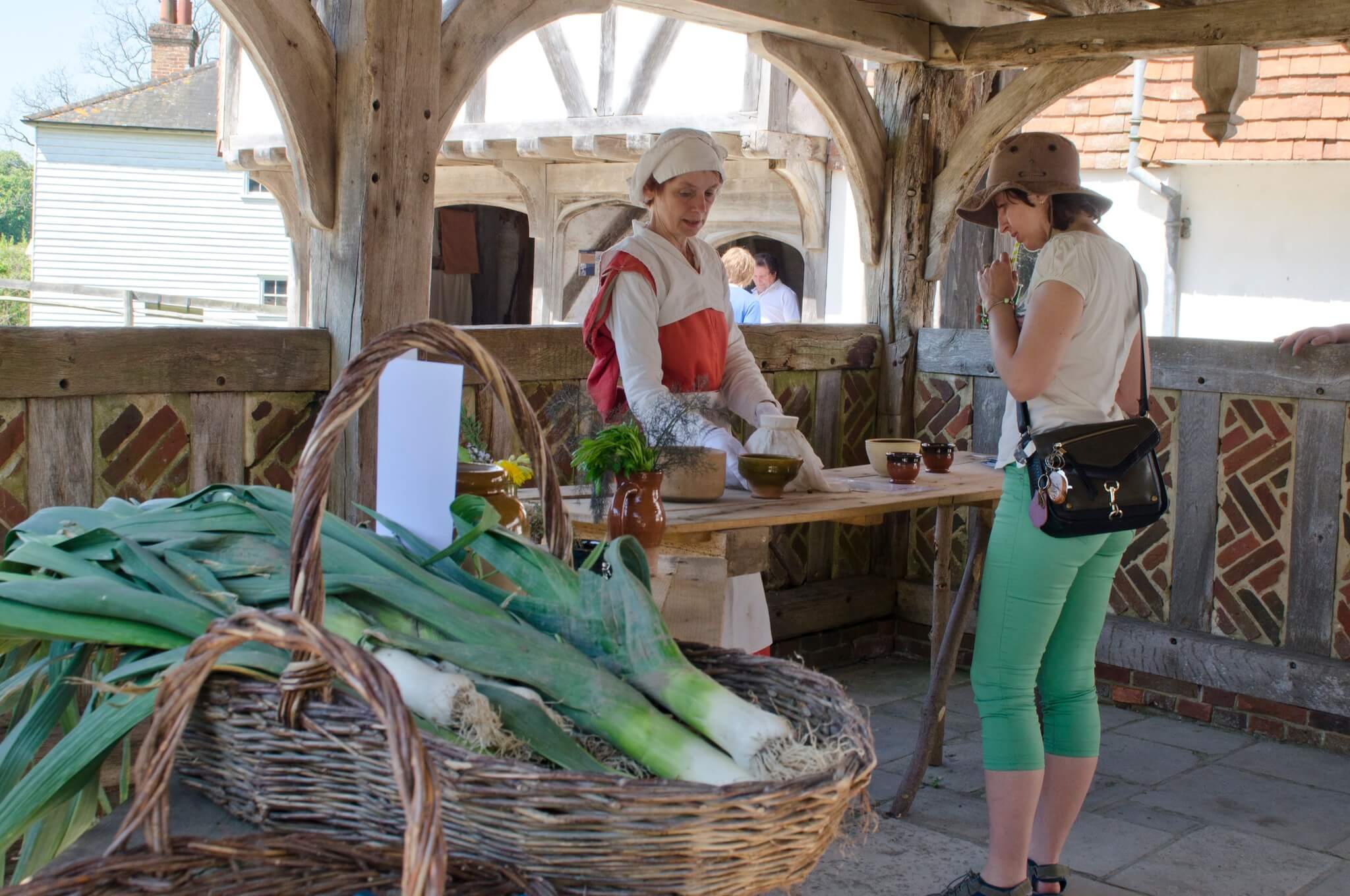 It's an open-air museum where you can see more than 50 historic buildings across 40 acres, with livestock, demonstrations and buildings dating back to 950 A.D. The woodland playground makes this a perfect stop on your day out in Chichester if you have kiddos to entertain, and there's plenty for them to learn there.
Have dinner at the Marina
If you happen to be visiting by boat, turns out Chichester Marina is one of the best marinas in England to berth at! If not, it's definitely still worth a trip. Alhough it's a drive outside of the city centre, we highly recommend heading to the marina to end your day. It's around 40 minutes on public transport (so having a car is handy!) but it's so worth the journey for the views alone.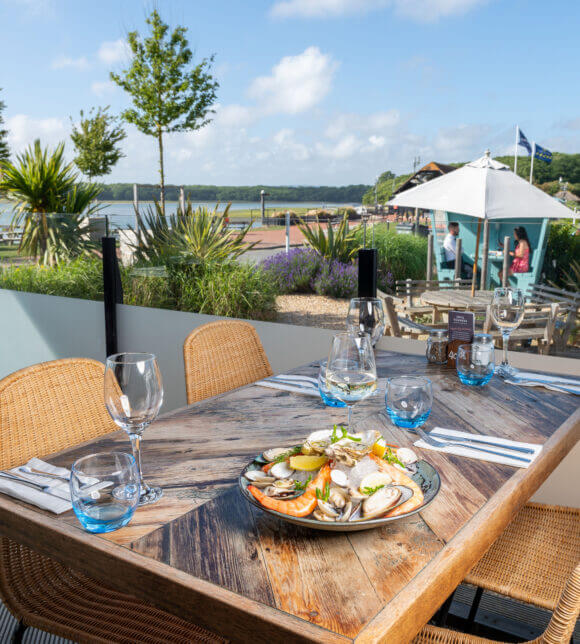 Head to the Boat House Cafe at Chichester Harbour for dinner, and look out over the marina to see the boats and the sun going down. After dinner, a leisurely walk and a spot of sunset photography makes for the end of a wonderful day out in Chichester.
If you want to, you could cut out one of the historical stops mentioned above and spend more of your day at the marina. There's lots to do there. In fact, you can check out our extensive list of the best places to visit in Chichester Harbour AONB and get some ideas.
Enjoy a night out at the theatre
If you're not done with Chichester yet and you're planning a night out on the town, then Chichester Festival Theatre has regular shows so it's worth looking into their calendar of events to really make a night of it. The theatre was opened in 1962 and has been known to produce some fantastic performances. Get dressed up and visit the theatre for a great evening out!
The best itinerary for a great day out in Chichester
There is so much to do on a day out in Chichester, so doing a little forward planning can help you make the most of your time in this gorgeous city. There are lots of festivals and celebrations in Chichester throughout the year too, so definitely keep an eye on what's coming up on the days you'll be there. The Culture and Arts Festival is a particular highlight — if you can time your visit with this you're sure to have an amazing day!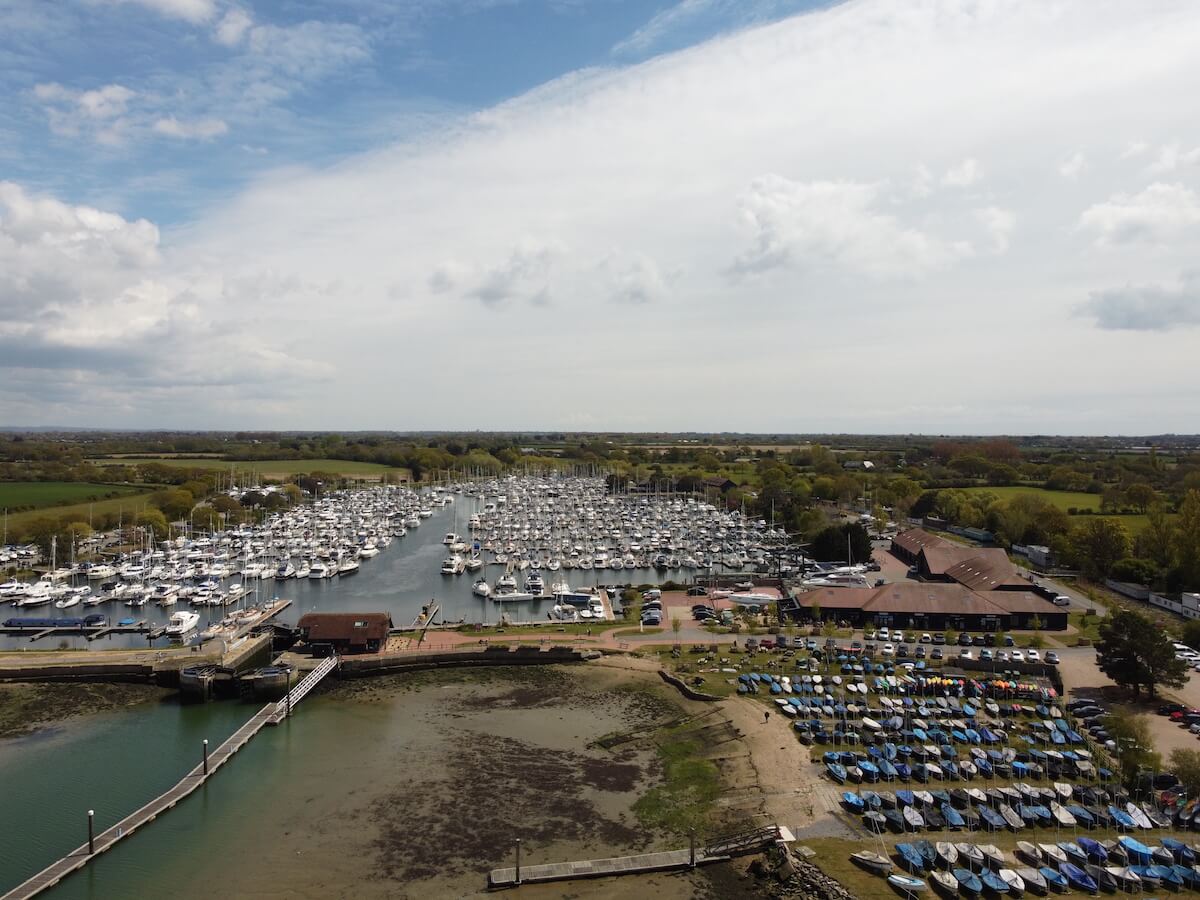 If you want to make a whole weekend of your trip to Chichester you can also check out Goodwood, home to a range of sporting events such as the Festival of Speed, Glorious Goodwood, and the Goodwood Revival. It makes for a wonderful day out from Portsmouth.
Another great activity to add to your weekend in Chichester is a vineyard tour of Tinwood Estate, located in the north east of Chichester at the foot of the South Downs. Tour the vines, taste the wines in the tasting room, and stay over in one of their luxury lodges.
Whatever you end up doing on your day out in Chichester, take it all in and enjoy everything this beautiful city has to offer!
---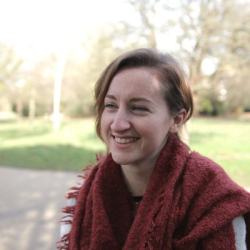 Latest posts by Caitlin McAllister
(see all)