Looking for the best marinas in England? Here's our round up of the top 10 moorings in England for you and your yacht to spend a night or two.
England is host to some of the finest marinas in not only the UK, but in all of Europe. As it should be, given that we're an island!
Finding marinas in England worth visiting is quite easy given the quality here, but if you're looking for some direction for your waterways adventures then let us introduce you to the best marinas in England in our honest opinion.
---
11 Best Marinas in England
If you're looking for a great marina in England for your yacht, then here's the list for you.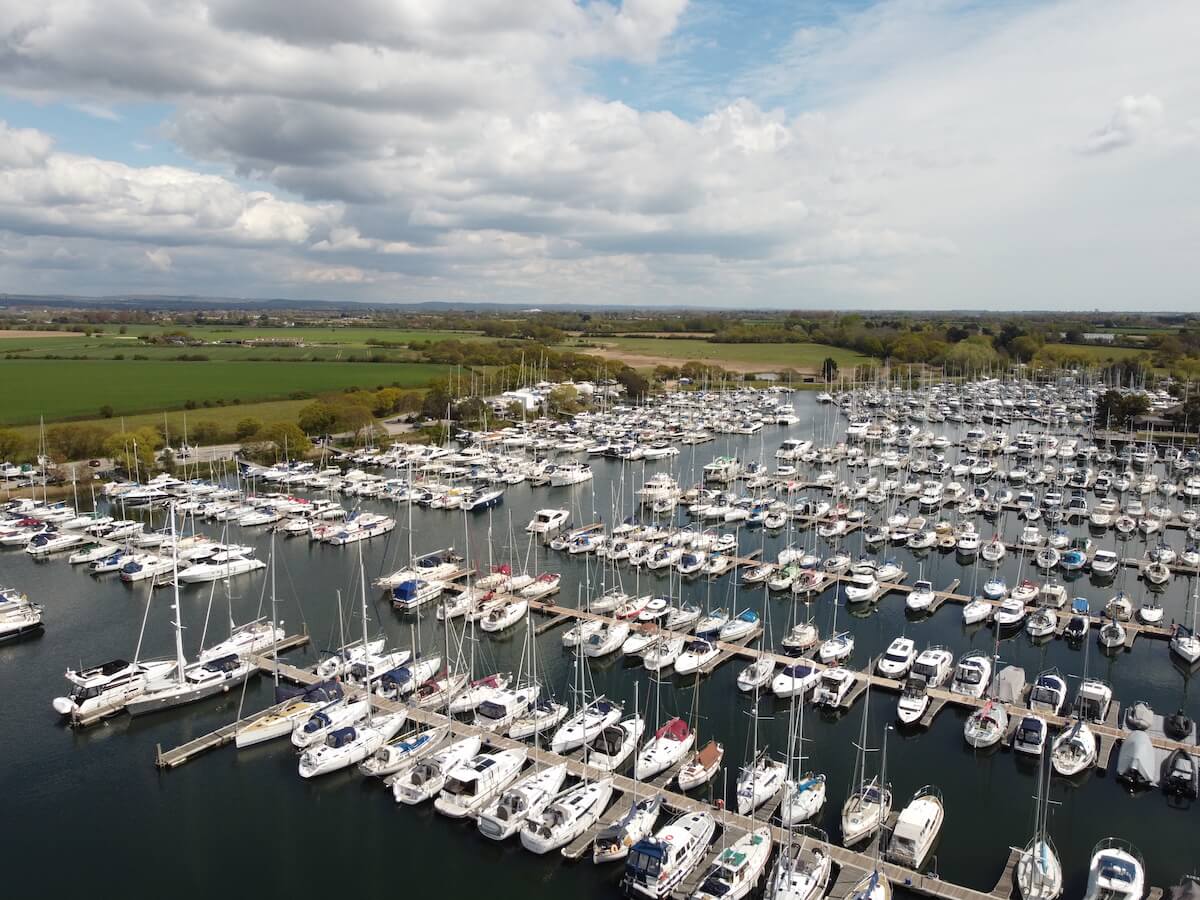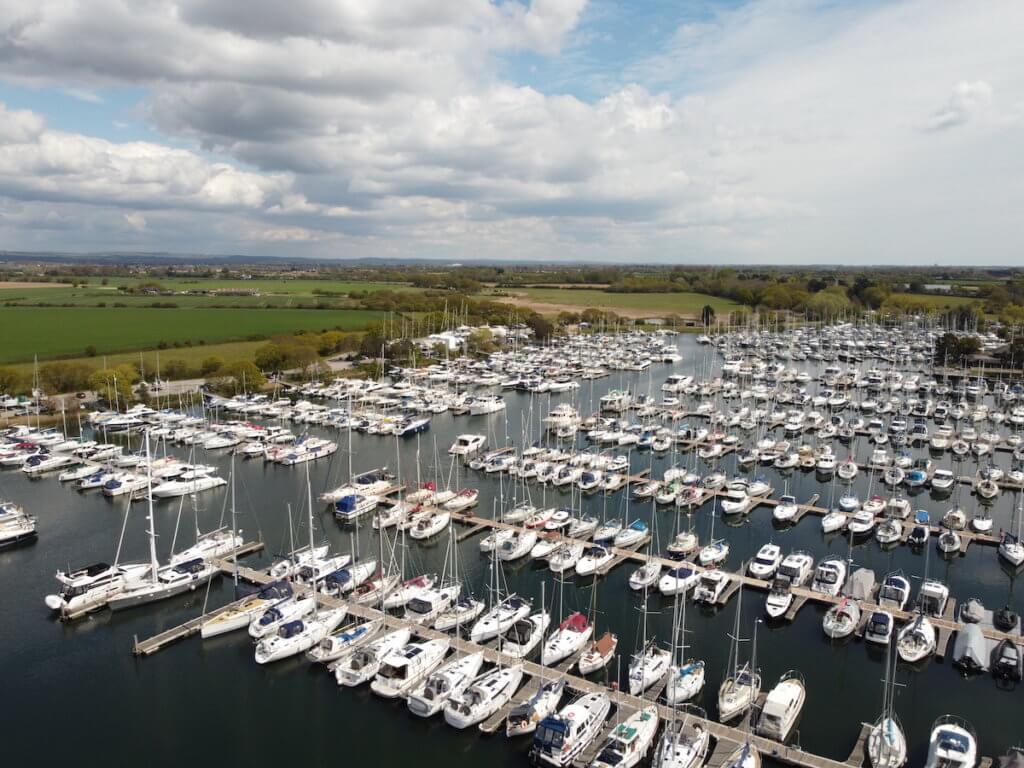 ---
1. Royal Quays Marina, North Shields
Having opened back in the 90s, the Royal Quays Marina was quick to grow a reputation as one of the prime harbours for enthusiasts of boating and otherwise. It's among the most well-known marinas in England, in fact, its 2km proximity to the mouth of the River Tyne – one of the most important rivers in England – gives you very easy access to the North Sea whenever you feel like taking the boat out.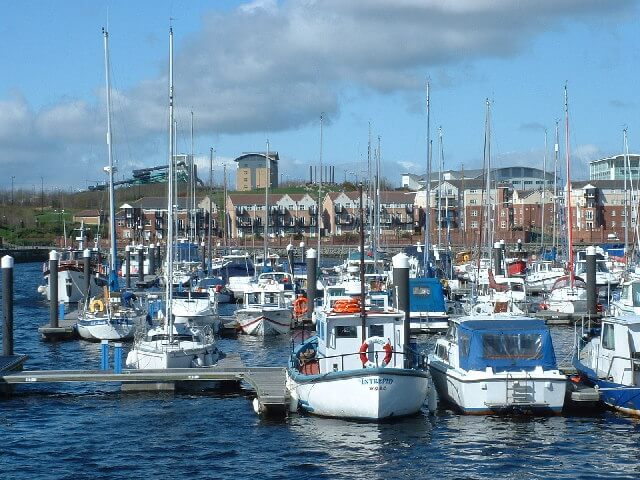 The marina is enough of a vast and beautiful sight to peak just about anyone's interest, and both the towns of North Shields and Tynesmouth are always good for a leisurely visit during any time of the year – summer being the most popular of course. That makes it the perfect destination for a sailing adventure. You can always look for a yacht charter in England if you don't have your own yacht.
---
2. Brighton Marina, Brighton
In the city of Brighton, in East Sussex, you'll find the largest marina in all of the UK, never mind England. The thousands of boats that come to dock here are surrounded by tons of cafes and restaurants around the harbours that had begun to crop up with the gradual rise of the marina's popularity over the course of its 40 years of existence. The facilities and services around the marina are also said to be top quality – though this does make it a rather expensive marina to dock at!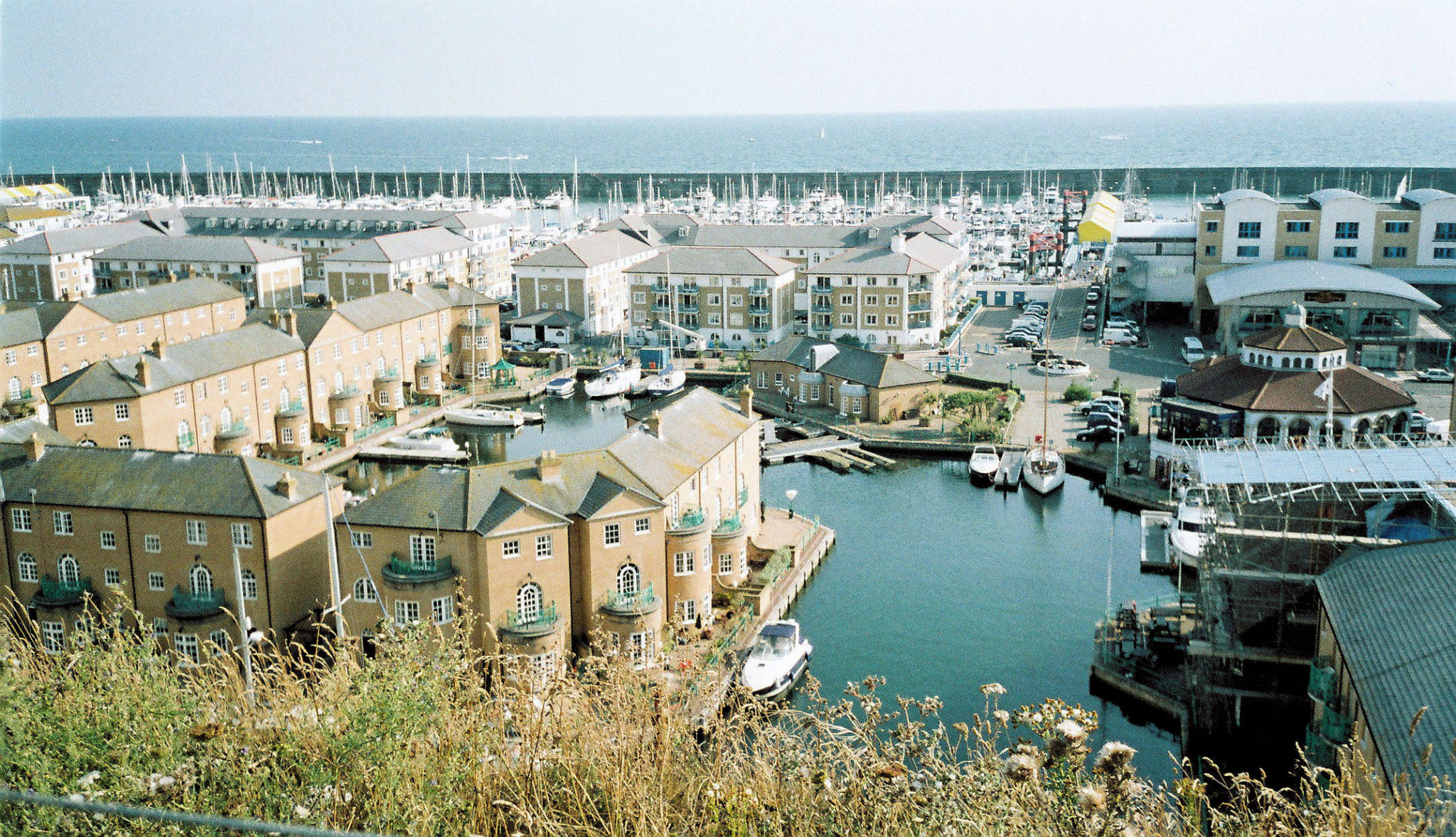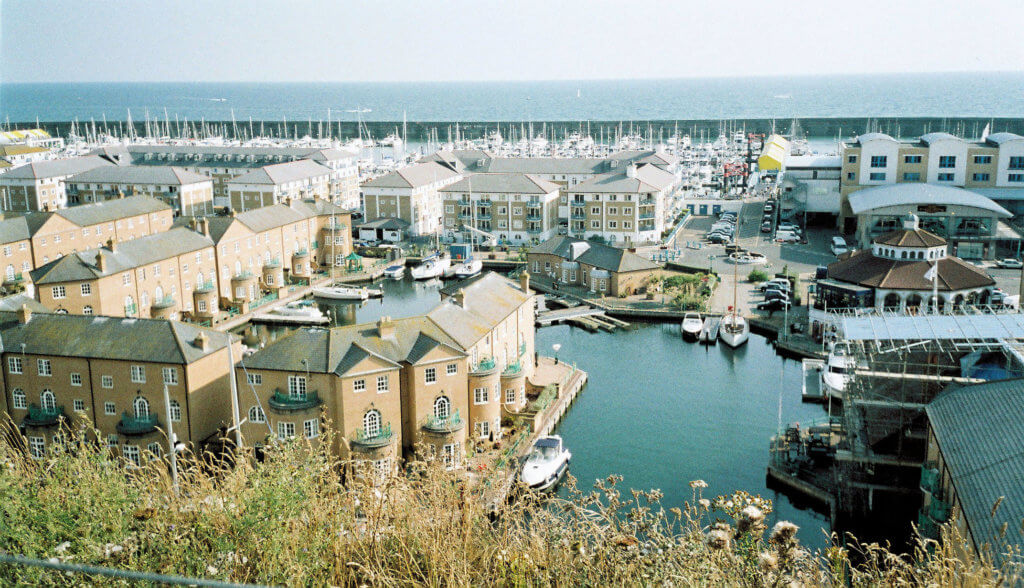 Given the city of Brighton's status as a seaside resort, you'll find that there's plenty of entertainment by the harbours even if you're not necessarily docking any boats in this vast and gorgeous marina in England. The beaches in particular draw a lot of attention, making this one of England's best without a doubt.
---
3. Cobbs Quay, Poole
In this particular marina, Cobbs Quay isn't as much well-known as the harbour that it's found in – that being Poole Harbour. The town of Poole, in Dorset, is quaint, quiet and overall leisurely, making it the perfect stop for a relaxed trip across the south English coast. But the acclaim of the Poole Harbour as the second-biggest natural harbour in the entire world is where most of its praises get sung.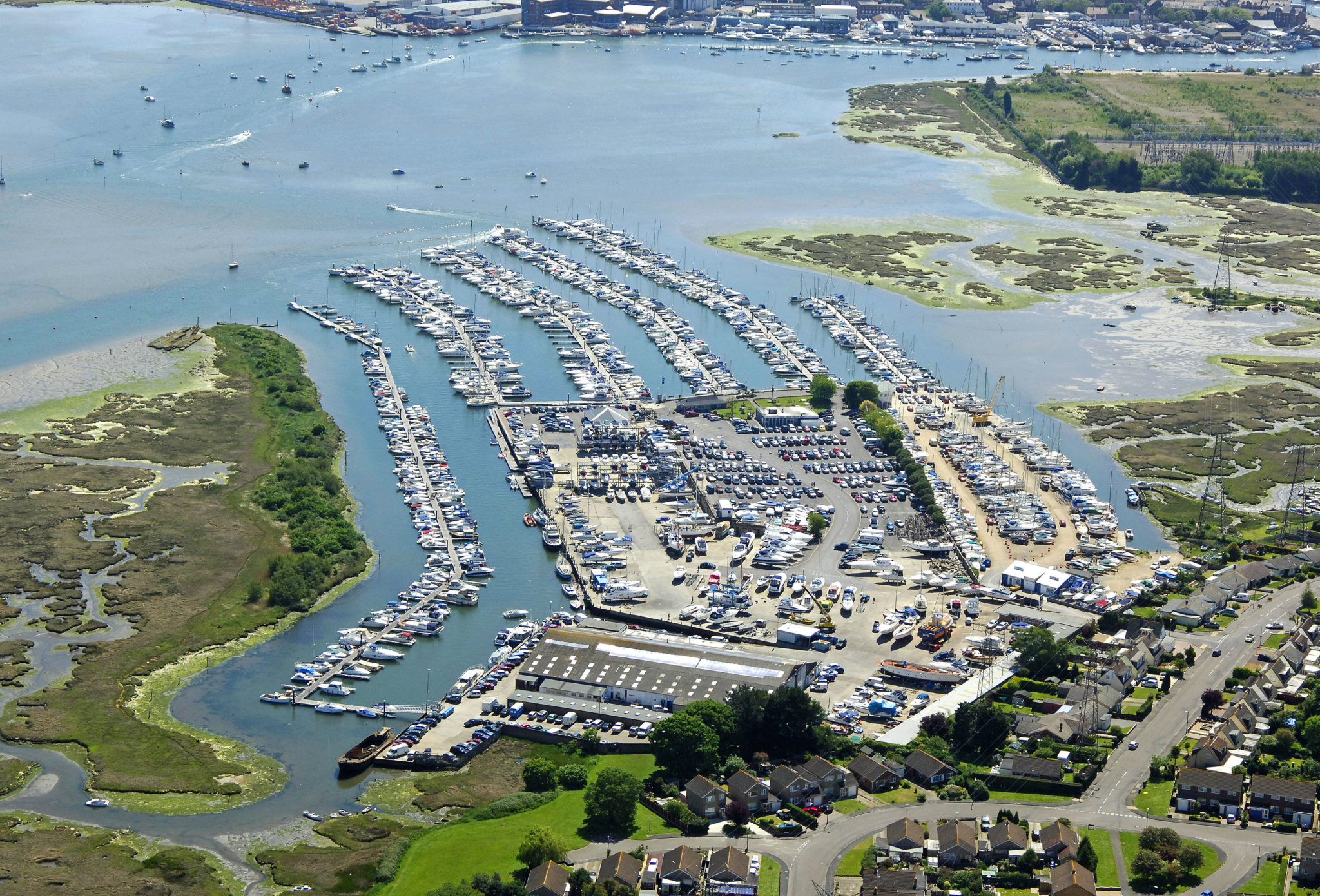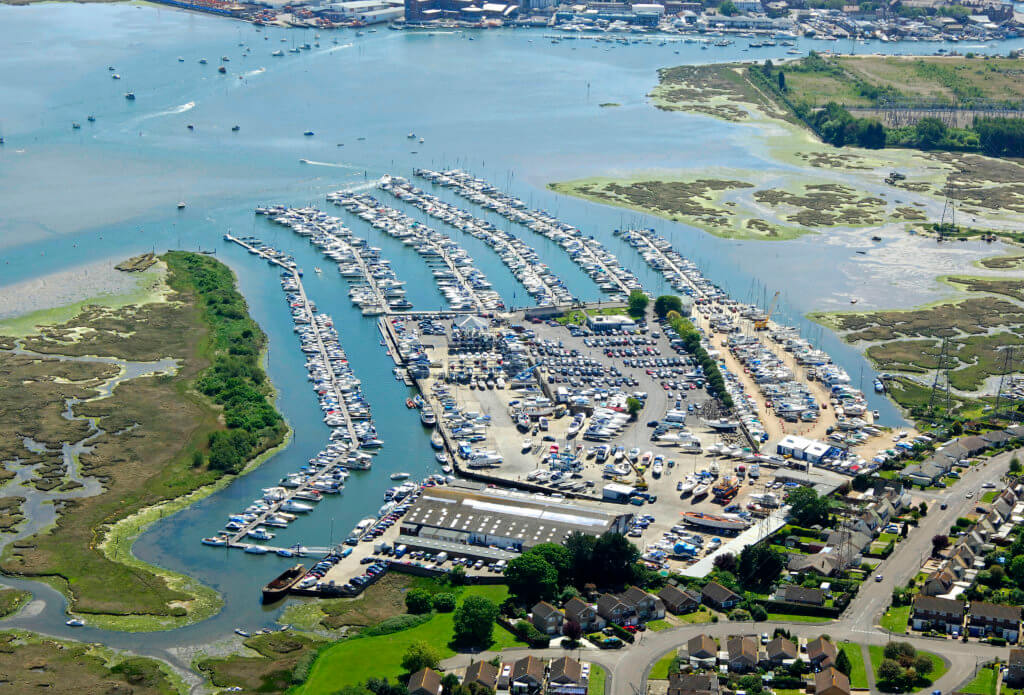 Part of the joys of the marina revolve around the sights of the harbour that surround it, with plenty of explorable waterways and ferries that travel across them. The marina is also known to have among the most berthing spots in all of England with over 800 available for use. There's plenty to say for its quality too – having been protected by the Cobbs Quay Berth Holders Association since 1991.
---
4. Outlook Fox's Marina & Boatyard, Ipswich
Found on the River Orwell, in Ipswich, is a marina that's famed for its easy access. It has a smaller number of berths when compared to some of the other listed marinas, but that makes it all the more exclusive. If you charter a vessel from Oyster Yachts, you can moor it here.
This marina was originally established in 1927, and is among the oldest marinas in England that's still in use, giving the place a touch of historical interest too.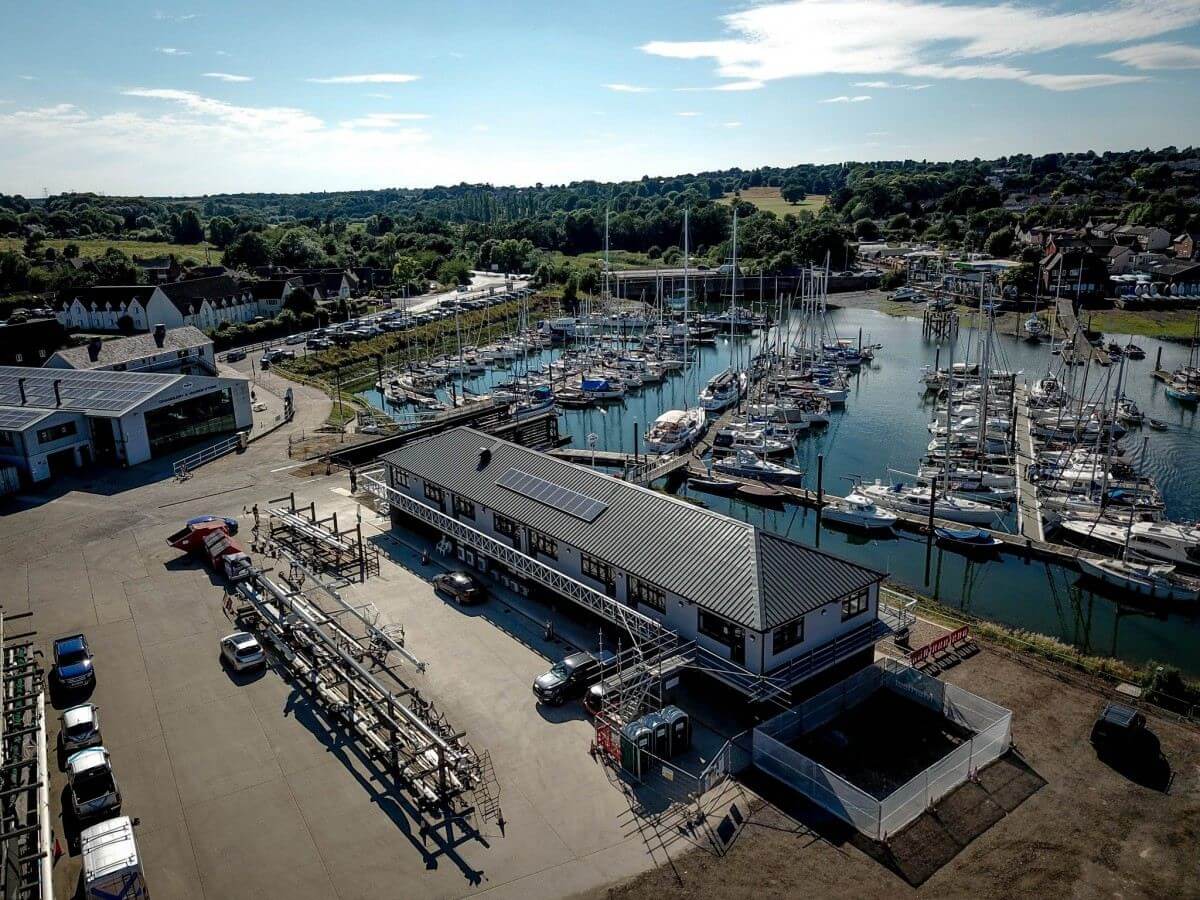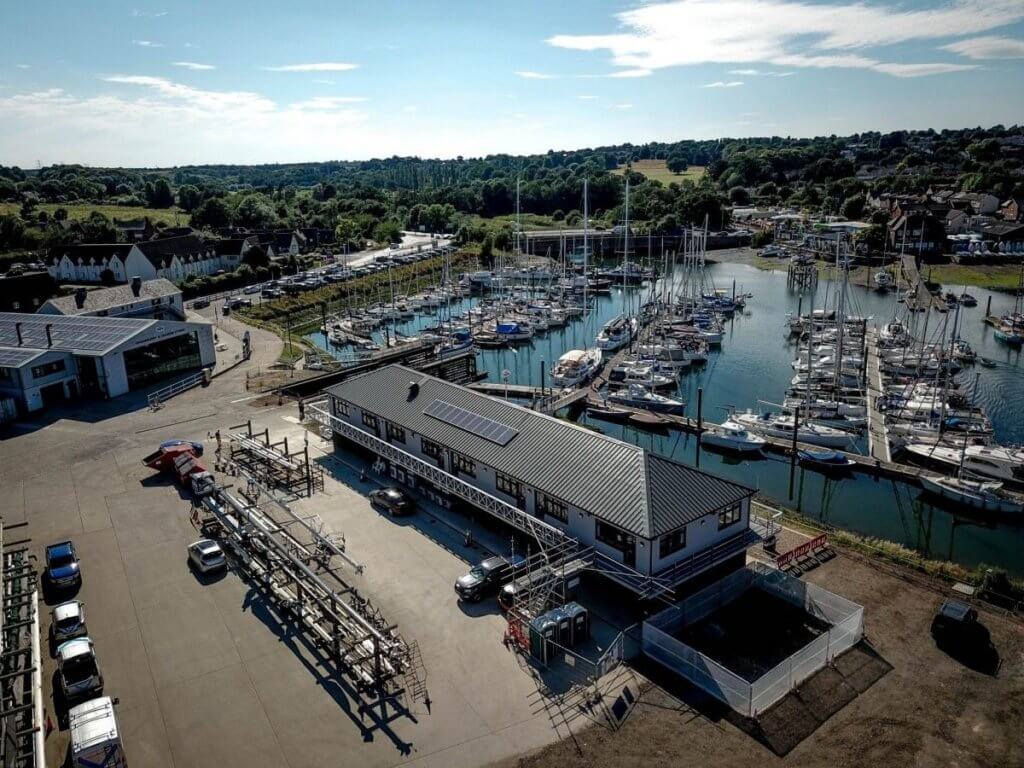 Outlook Fox's Marina & Boatyard has a skilled workforce that's always at hand, be it for assistance or repairs, and spans across 15 acres. What's more, the docks went through a gradual transformation some years ago to be updated to modern standards, which is a large and major part of what makes them a popular marina to this day. You just can't find a better seaside charm anywhere else on the east coast of England.
---
5. Overwater Marina, Crewe
This marina differs quite a bit from the other marinas in England on this list, given that it's what's known as an inland marina. It's mainly aimed at those who are in need of a stopover whilst exploring the Shropshire Union Canal, in its embrace of the rolling country sides and lush greenery of Cheshire. In fact, this surrounding English beauty was a large contributor to it being named Inland Marina of the Year through both 2015 and 2016.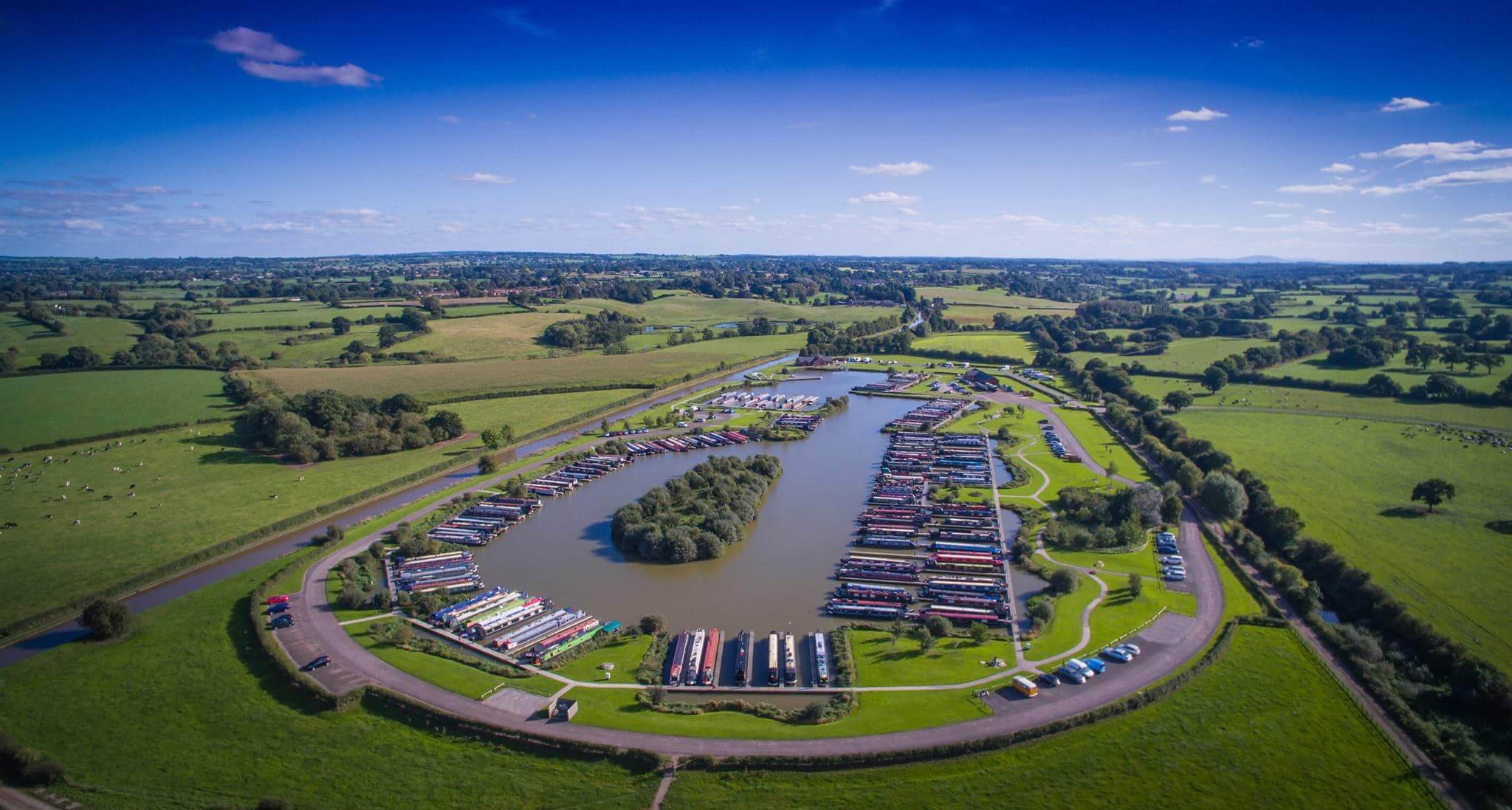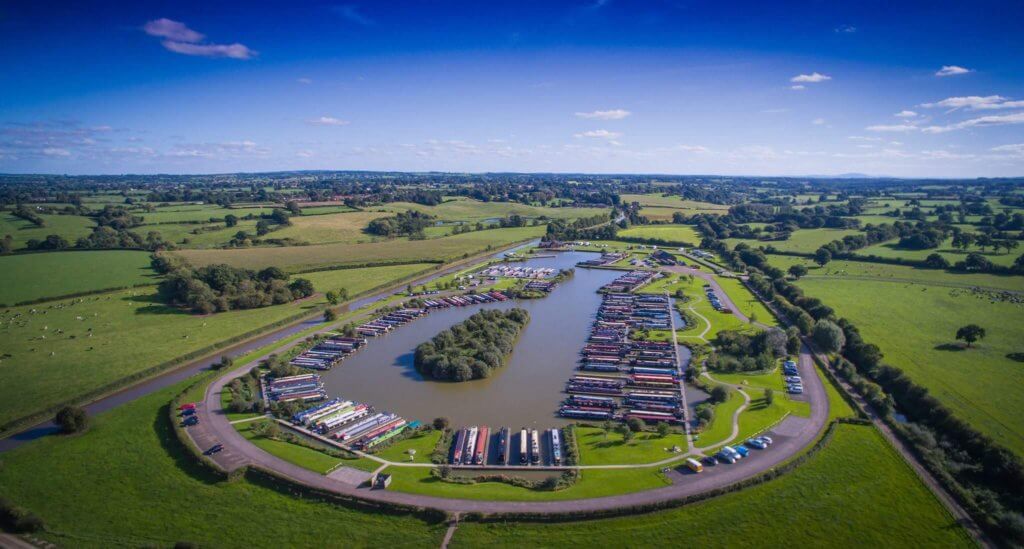 Due to its inland nature, the berths at Overwater Marina tend to be far freer than in your average coastal marina. The nearby railway town of Crewe is home to some great restaurants and cafes, and is historic enough to make for an interesting visit for those who like to delve into the towns they dock at!
---
6. St. Katherine's Dock, London
For lots of boating fanatics, sailing the River Thames can be a dream come true. It is, after all, the second-longest river in England after the River Severn. There are few marinas in London that are as popular to dock at as the St. Katherine's Dock, offering a combination of breathtaking views and quality services that guarantee both satisfaction and joy.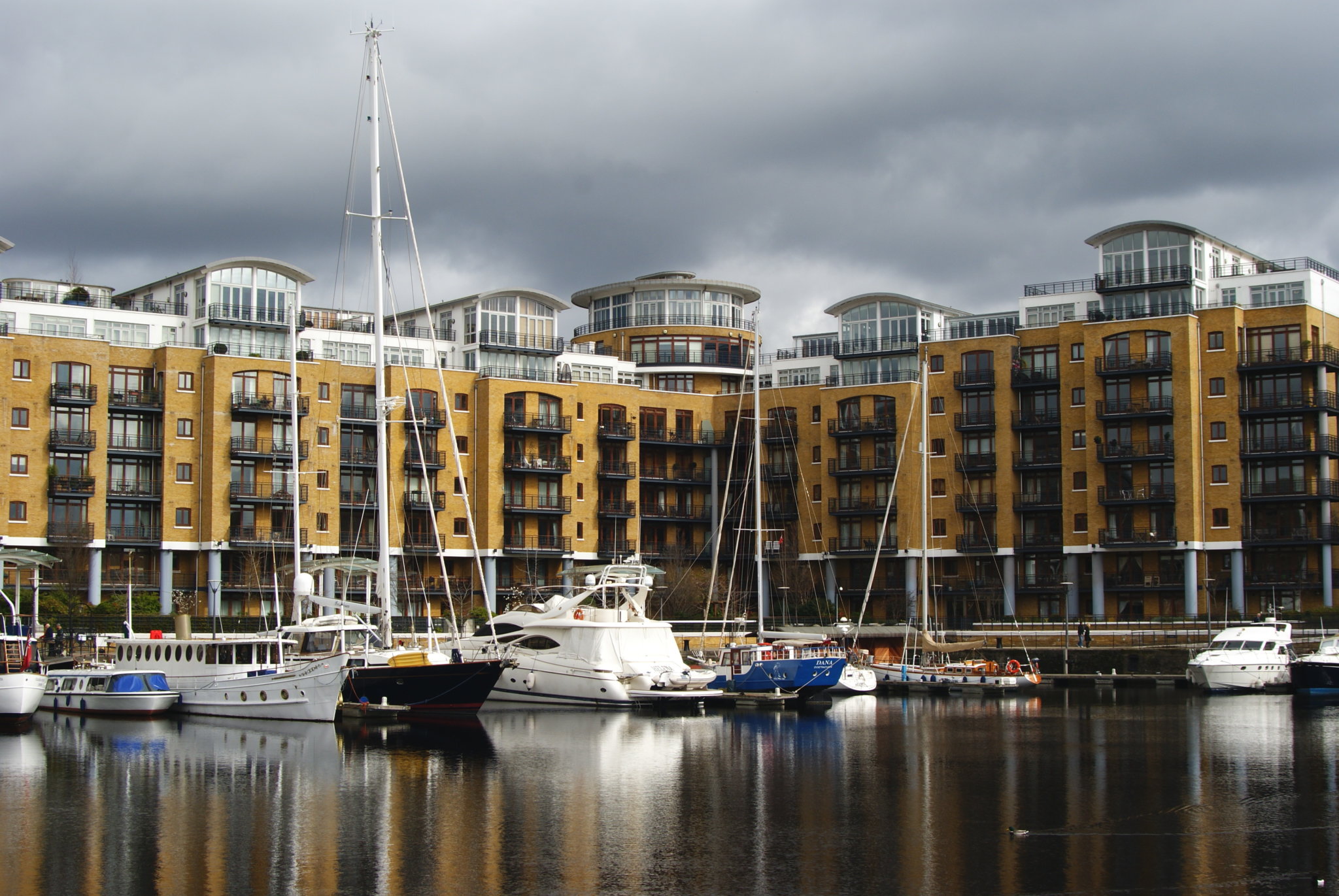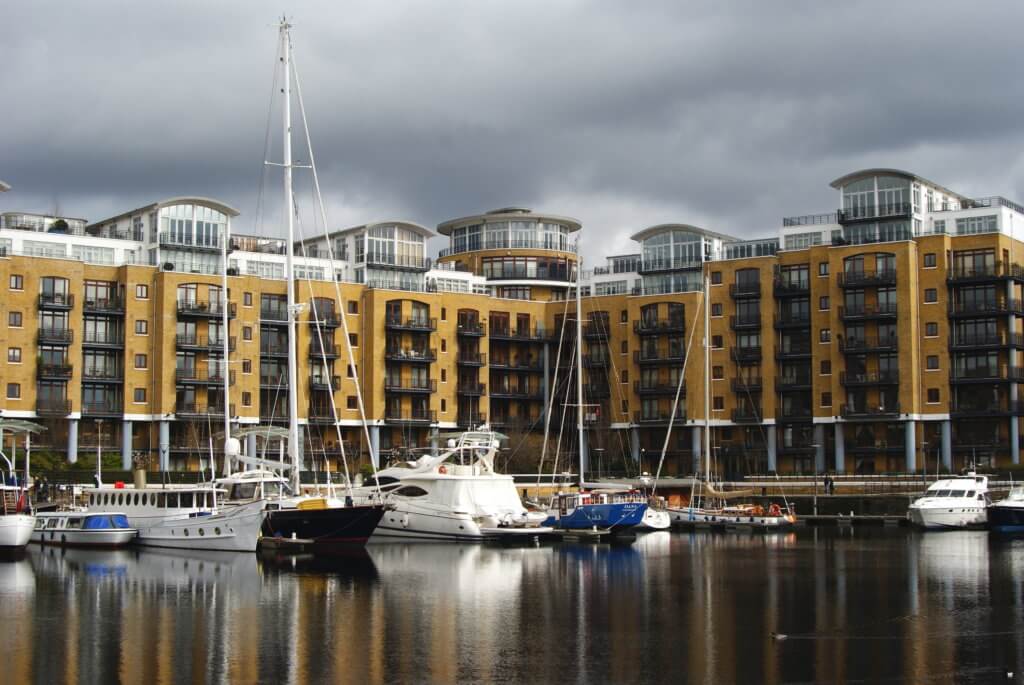 Though it may be an inland marina, it's not too far from the open ocean. The main draw here is the big-city attraction and sights of London. The dock is fairly close to Tower Bridge – a popular tourist destination, as well as the Tower of London. What's more, At Katherine's Dock Marina hosts multiple events that occur throughout the course of the year, all of which are interesting in their own right and which you'll find to most definitely be worth your time.
---
7. Bath Waterside Marina, Bath
Among the most historical locations for a marina, the Bath Waterside Marina actually doubles are a caravan park – making it the ideal mooring and parking spot for a trip across England's most interesting and tourist-friendly towns. Given how much there is to explore in Bath, from the ancient Roman Baths that earned the town its name to the Bath Abbey Tower, this is the ideal historian's marina.
The marina is accessible via canal, more specifically the River Avon, and is one of the best options you'll come across in all of Somerset. Its proximity to some of the local pubs, especially two that rest on the side of the canal, is yet another highlight that makes this an ideal inland marina. Keep in mind that it's mainly intended for narrowboats.
---
8. Gayton Marina, Northampton
Offering moorings for both the short term and the long terms, Gayton Marina is the best marina to stop at if you intend to stay a while and explore the many vast inland canals and villages along the way – just brimming with prime examples of English culture and joy. This marina, much like the last, in actually mainly intended for narrowboats, which does make for a more colourful and interesting sight all-around.
Gayton Marina also comes with a parking space and a caravan park, as well as top-quality services to help keep any boats docked at the berths maintained and in good condition. The city of Northampton on its own is also ripe for exploration, with plenty of local museums, pubs and natural parks and gardens to wander through at your leisure.
---
9. Shamrock Quay, Southampton
Back at the coast once more is the coastal city of Southampton, which would without a doubt have a marina, given its renown and reputation as the English core of the marine industry. Though the marina of Shamrock Quay has only around 225 berths, it also regularly serves as a site for building boats and has a very rich history that adds to the pleasure of the visit.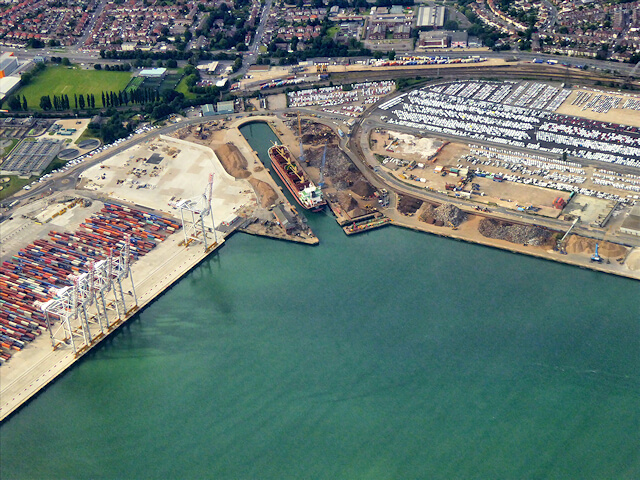 All services are provided here – enough to even ensure a pleasant time at the marina without ever having to leave it, aside from petrol which can be acquired a short way away. Southampton, being one among the largest port city in all of the UK, has plenty of attractions to boot. Particularly in the often-visited city centre, which draws tourists from far and wide and has plenty to offer in terms of cafes and restaurants to sit back and relax at.
---
10. Hull Marina, Hull
This list of the best marinas in England tops off with a marina in East Yorkshire – a part of the country that's worth visiting on its own even without a present marina. As it so happens, Hull marina ensures quality, being a part of both British Waterways Marinas Limited, and of TransEurope Marinas. It's also found at one of the oldest docks in the country, originally having been built as 'The Humber Dock' back in 1807, adding a good dose of age to the place for those who fancy it.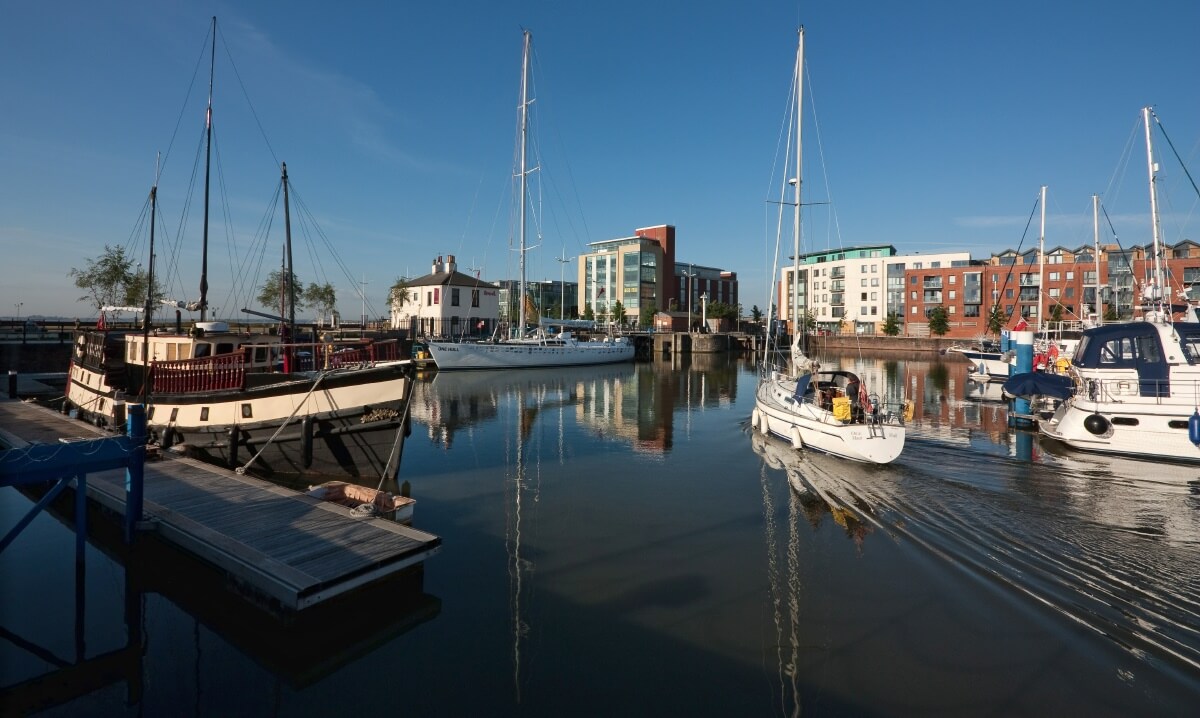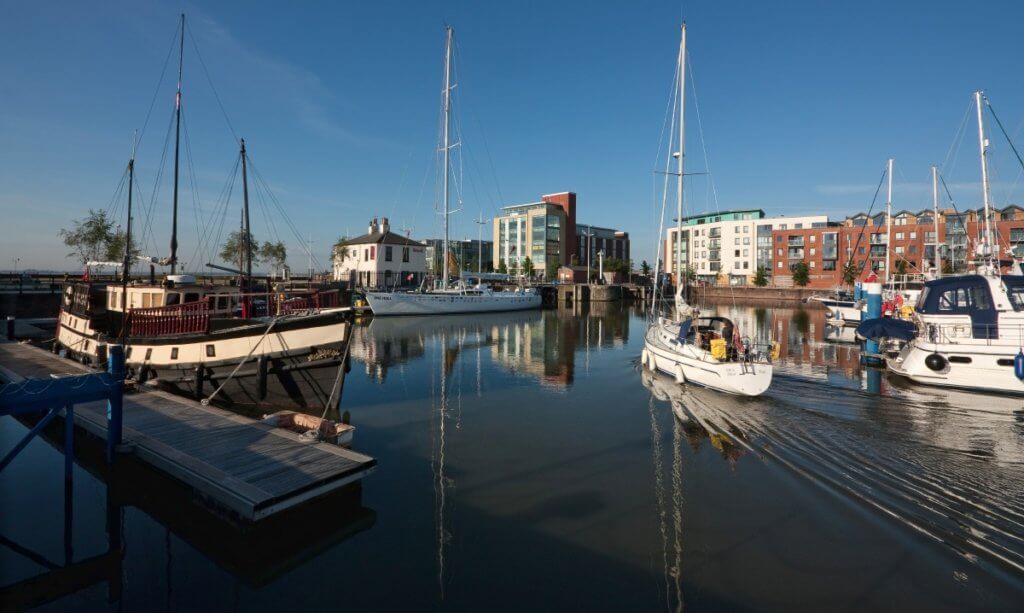 Hull has plenty of entertainment for a stopover too, from a good number of museums to an aquarium that hosts up to 3,000 marine animals. All this, alongside the shopping centres, practically assure you a good time at not just the Hull Marina, but in the city it rests in as well.
11. Chichester Marina, Chichester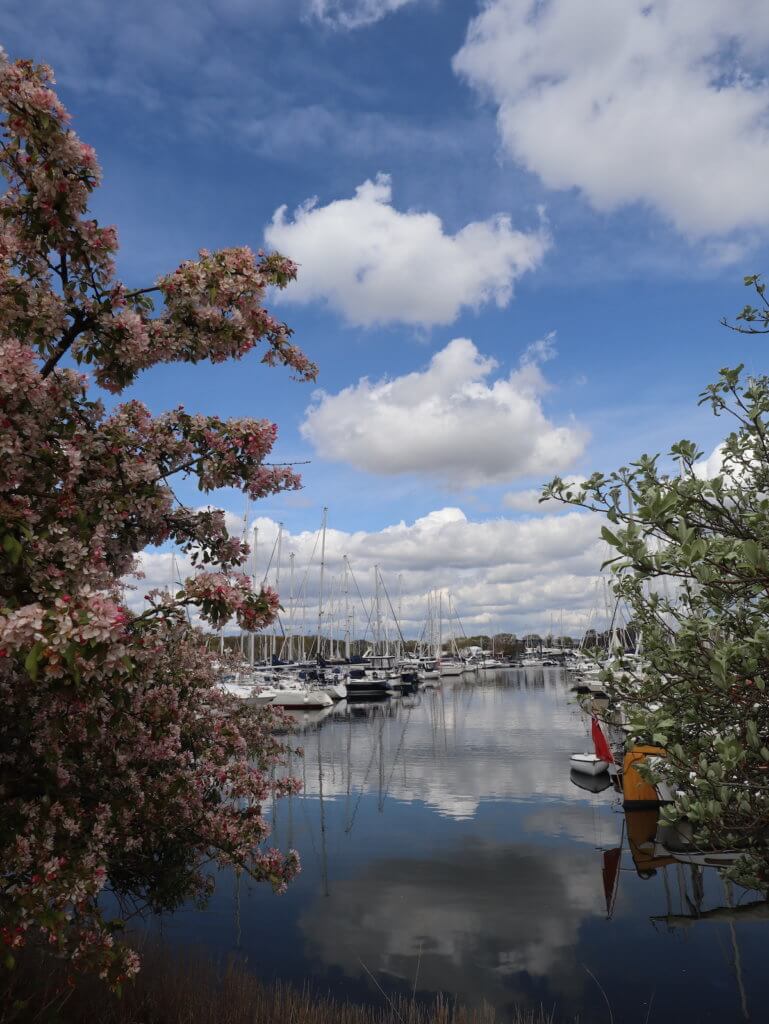 Chichester Marina in West Sussex is also a marina favourite here on Day Out in England, in fact, we have an article dedicated to Chichester Harbour, featuring the marina. Just click the link to find out more.
---
Marinas in England
There are some beautiful marinas in England. The question of 'the greatest England marina' is up to you, but you'll have fun finding out!
---
Quick list of the best marinas in England
1. Royal Quays Marina, North Shields
2. Brighton Marina, Brighton
3. Cobbs Quay, Poole
4. Outlook Fox's Marina & Boatyard, Ipswich
5. Overwater Marina, Crewe
6. St. Katherine's Dock, London
7. Bath Waterside Marina, Bath
8. Gayton Marina, Northampton
9. Shamrock Quay, Southampton
10. Hull Marina, Hull
11. Chichester Marina, Chichester
---