10 Biggest Airports in England (and What to See There)
Fancy watching planes take off at the biggest airports in England? You don't need to be a holidaymaker to appreciate the design, facilities and viewpoints at England's best airports.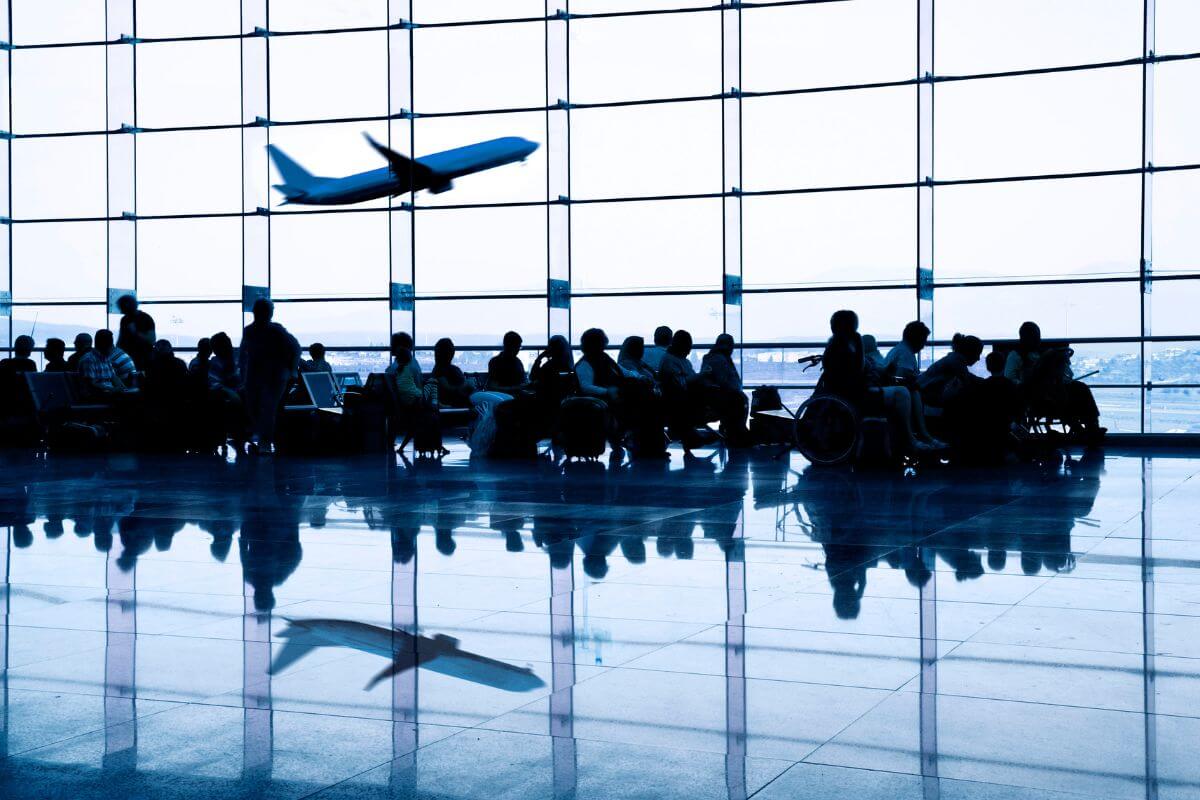 We love airports in England because they remind us of what we like best – travel! You might need to wait around for a couple of hours before flying, but that's not an issue when you can relax in lounges, dine at fine restaurants and stock up on duty-free goods.
Even if you aren't jetting off to a tropical land, many of the biggest airports in England have viewing areas for the public to watch planes taking off and landing.
And if there are no official viewing decks, most England airports have hidden sighting spots nearby.
So, where are the biggest and best airports in England? Here are the top ten.
Biggest Airports in England
From Heathrow Airport in London to Newcastle International Airport in the far north of the nation, here are some of the busiest airports in England by number of passengers.
1. Heathrow Airport, London
The biggest airport in England is London's Heathrow Airport, which accommodated a whopping 80 million passengers in 2019. It usually ranks as the second busiest airport in the world.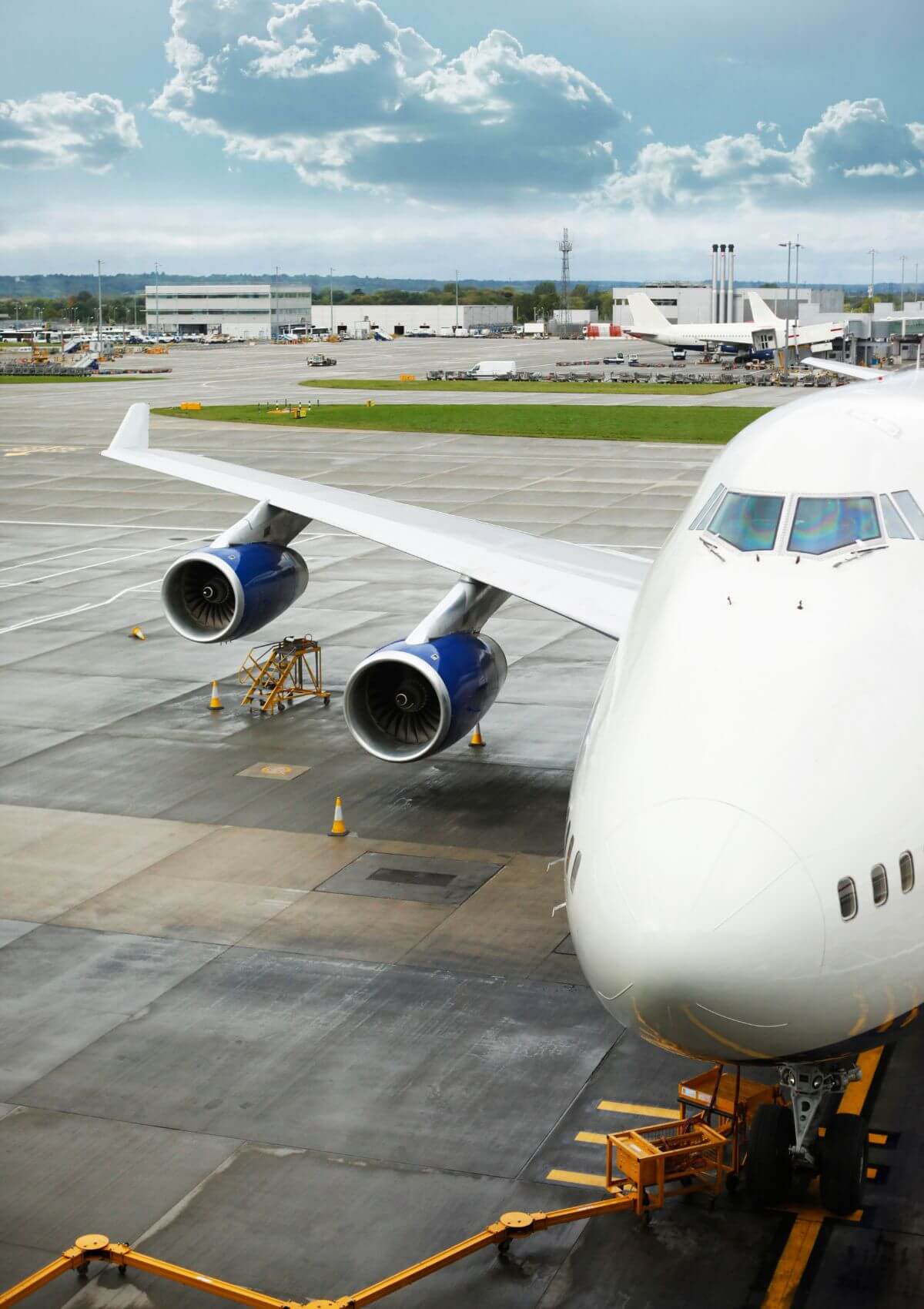 Heathrow Airport connects world travellers to over 180 destinations in more than 80 countries. It may be busy, but Heathrow is renowned for facilities that include a diverse range of shops and restaurants, a spa, art galleries and luxurious lounges.
Rising 87 metres into the air is Heathrow's Air Traffic Control Tower, one of the world's tallest. The airport also boasts one of the world's largest single-building terminals, which spans an area of 50 football pitches.
Heathrow Airport provides easy access to the centre of the Great British Capital, ideal for if you fancy a couple of days out in London when visiting – or returning to – the UK.
2. Gatwick Airport, London
In 2019, Gatwick Airport served over 46 million passengers, making it the UK's second busiest airport and Europe's eighth busiest.
In spite of its size, Gatwick Airport only has a single runway, which held the record for handling the most flight traffic in the world until 2017. From here, you can fly to over 90 countries and around a dozen or so airports in England.
While you're waiting for your flight, you can stock up on tax-free goods in a plethora of high-end stores, fill up on a range of tasty bites and relax in comfortable airport lounges. Head to No 1 Lounge to soak up some rays before taking off at Gatwick's only outdoor terrace.
If you want to learn more about Gatwick Airport and the history of aviation, browse the Gatwick Aviation Museum on a day out in West Sussex.
3. Manchester Airport
Before the pandemic brought the world to a grinding halt, Manchester Airport attracted upwards of 25 million passengers a year – nearly 30 million in 2019.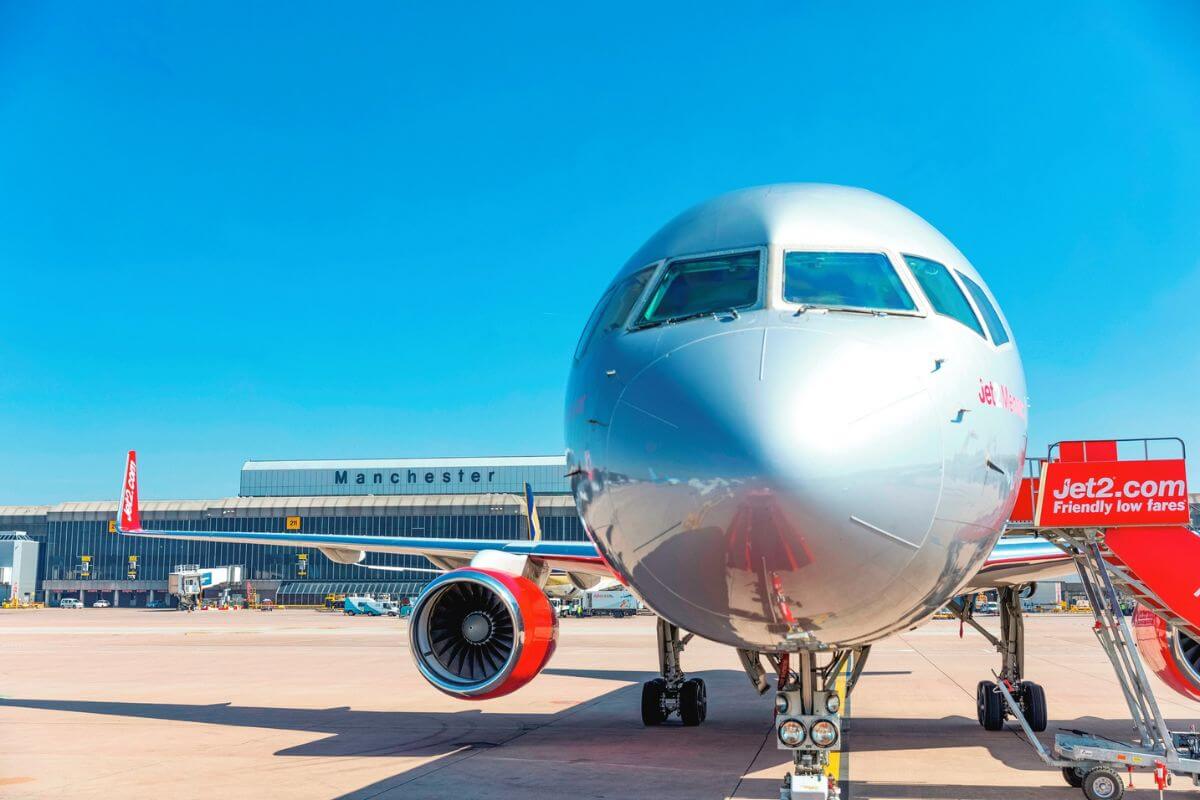 Manchester Airport is raved about for its entertainment and leisure facilities. It won the 'Best UK Airport' award at the Travel Trade Gazette Awards for five years in a row from 2015 to 2019.
On top of being an incredible place for holidaymakers, Manchester Airport boasts a fascinating history. It was constructed in 1938 and used as a military airfield during WWII. In 1951, it became the first airport in England to offer transatlantic flights to New York.
Fancy watching aeroplanes taking off and landing at Manchester Airport? You don't need to be a passenger to visit the Runway Visitor Park, a 9,000 square metre space that hosts events ranging from live music days to supercar displays.
If you happen to be staying in the area, check out some of the best days out in Greater Manchester or some nearby towns.
4. London Stansted Airport
London Stansted Airport is usually one of the top four busiest airports in England and the wider UK. Before 2020, around 28 million people walked through this airport every year.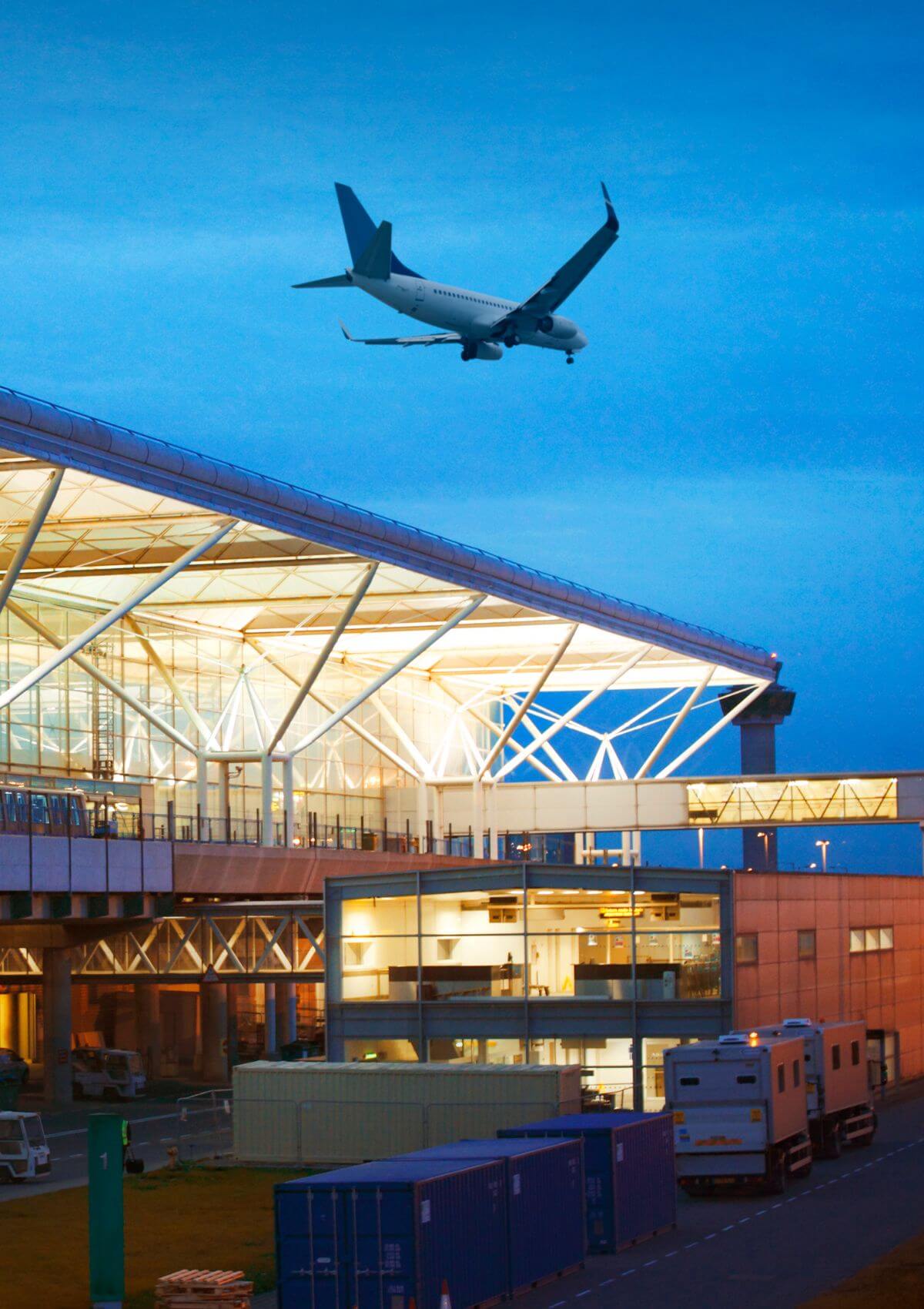 The airport connects to over 30 countries and serves as a major hub for low-cost airlines, offering flights to destinations across Europe, as well as to North Africa and the Middle East.
Inside the airport, you'll find a range of shops, restaurants and bars, plus a VIP lounge for those who fancy splashing out. While there are no official viewing areas at Stansted, you can stand right by the fence on some patches of well-kept grass outside to watch planes taking off.
London Stansted Airport is actually located around 35 miles north of London, but trains run directly from the airport to the city centre. If you'd rather stay local, read about some of the best days out in Essex.
5. London Luton Airport
The fifth busiest airport in England is London Luton Airport, whose pre-pandemic passenger capacity could be upwards of 18 million a year.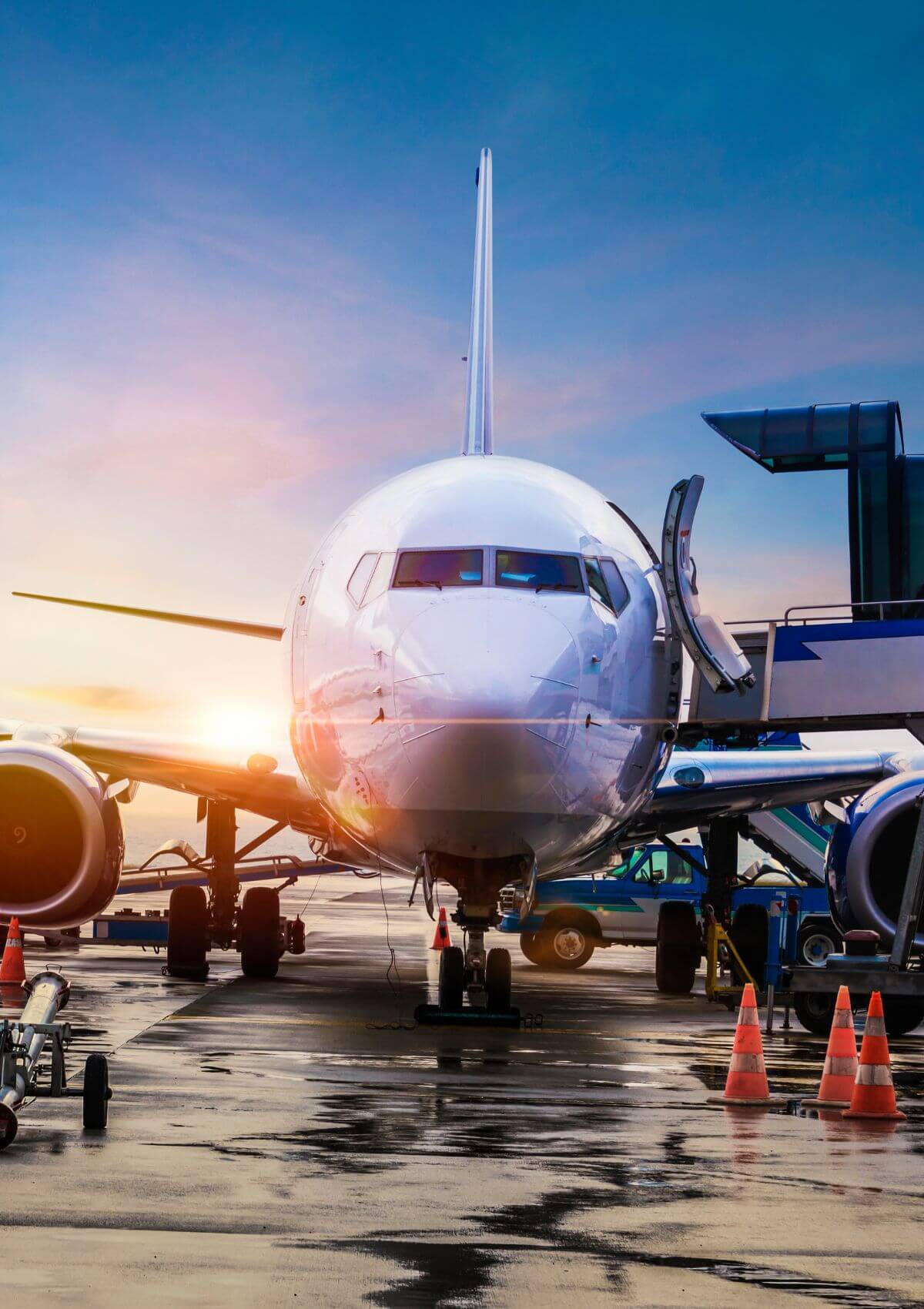 Like most other major airports in England, London Luton is home to an array of shops, restaurants and bars. Paid-entry lounges like the Aspire Lounge offer reclining 'SnoozePods', snacks, spirits and hot drinks.
If you're not flying, you can still visit some of the best spotting sights at London Luton Airport to make the most of a day out in Bedfordshire.
6. Birmingham Airport
Birmingham Airport is usually the seventh busiest airport in the UK, falling just behind Edinburgh in numbers of passengers.
The airport opened back in 1931, but extensions in the late 60s, the construction of a new terminal in 1991 and a £100 million revamp in 2011 have seen it become one of England's major international transport hubs.
Facilities for passengers at Birmingham Airport include duty-free stores, bars and VIP lounges. Restaurants range from family-friendly diners to hip prosecco bars.
If you're staying near Birmingham Airport in England, you might want to learn about some of the best things to do in the West Midlands.
7. Bristol Airport
Bristol Airport is the main airport for people living in Gloucestershire, Somerset, Wiltshire and Herefordshire. As England's eighth busiest airport, it accommodates around nine million passengers in a typical year.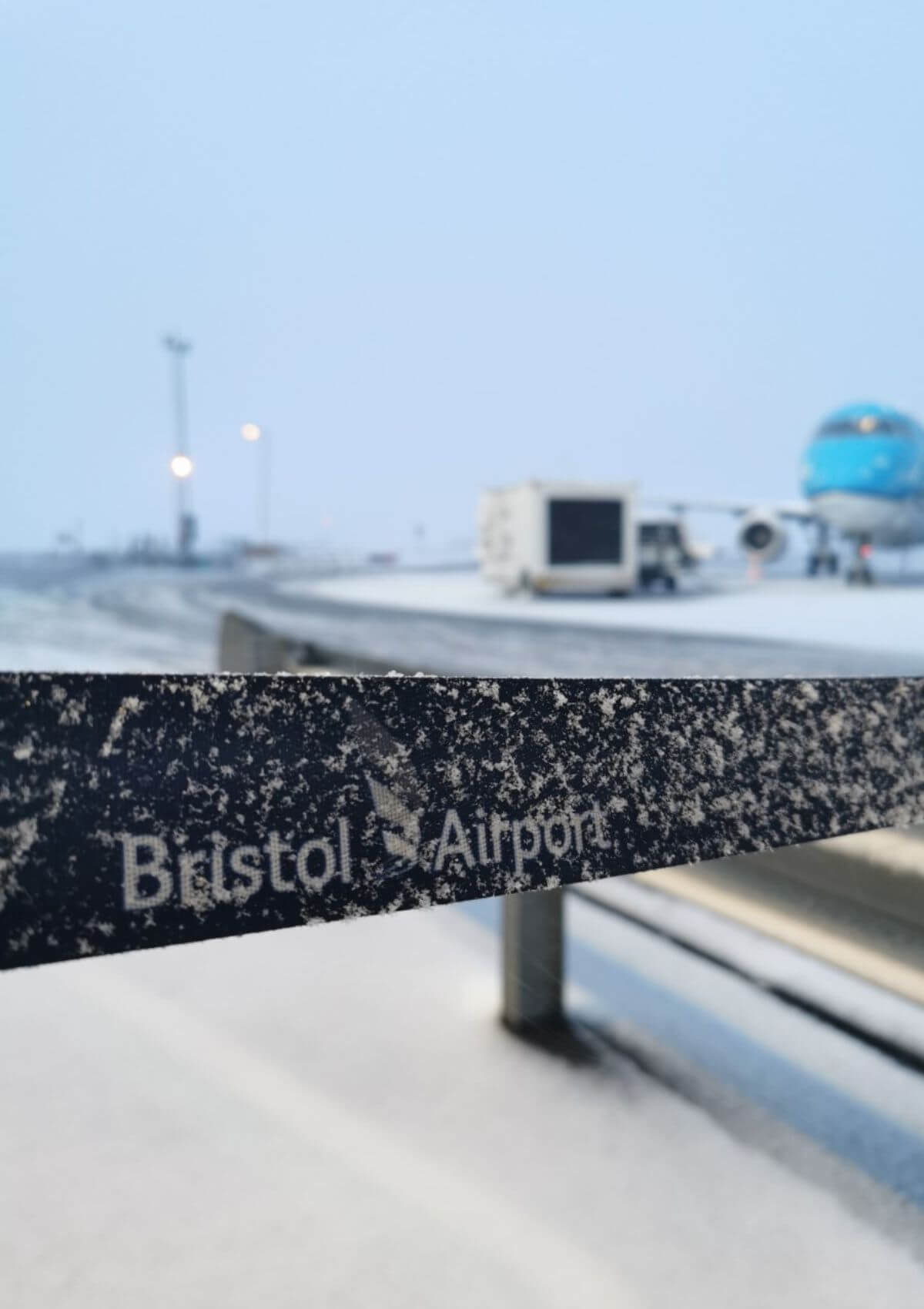 You'll find plenty of places to sit down and dig into tasty food at Bristol Airport. You can also start your holiday shopping spree early by browsing the duty-free stores.
If you want a more luxurious experiences than the bars offer, you might want to visit the Aspire Lounge for a glass or two of prosecco while you wait for your flight.
As Bristol Airport is situated just 13 miles from the city, you can easily fit it into a one-day Bristol travel itinerary.
8. Newcastle International Airport
Newcastle International Airport is the northernmost airport in England. Serving over five million passengers in a typical year, Newcastle International Airport frequently competes with its counterpart in Liverpool for the title of 11th busiest airport in England.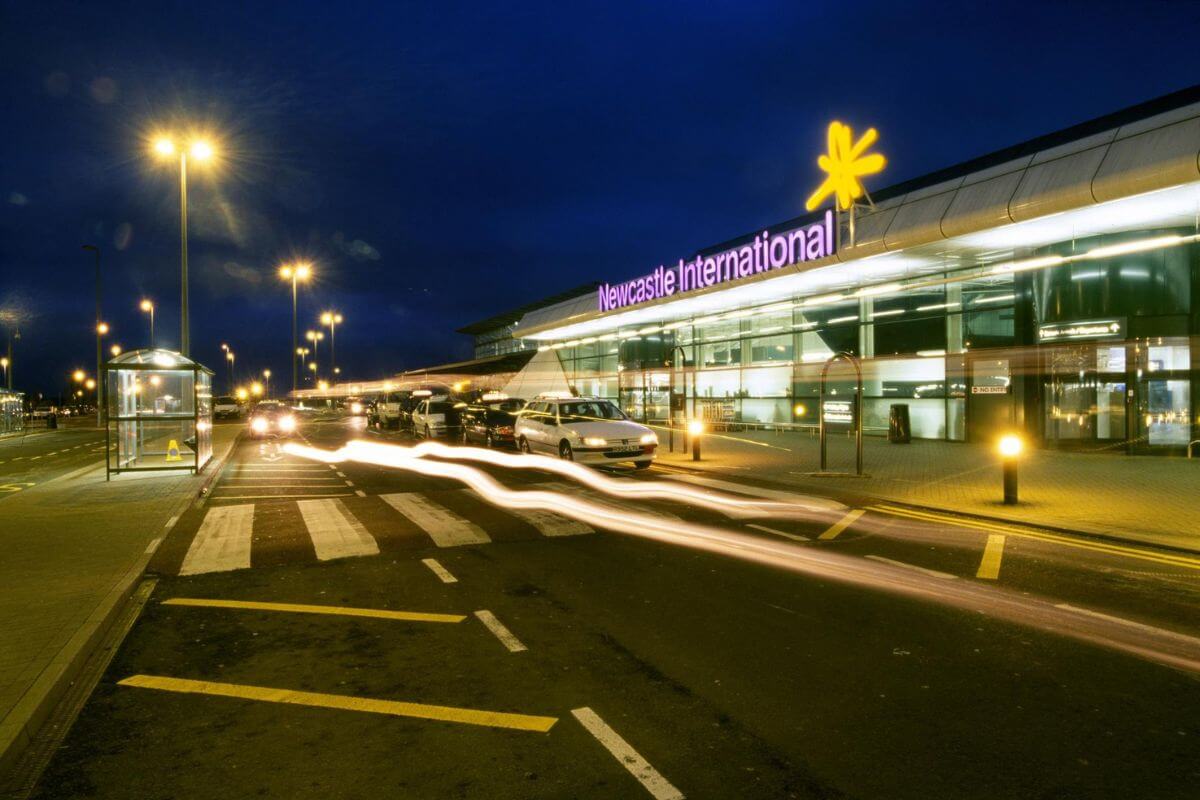 Inside the airport, you'll see a variety of restaurant options and shops. You can also access free Wi-Fi throughout the airport, ideal for if you need to get some work done while sipping a pre-flight pint at The Beer House.
Newcastle may be in a relatively remote part of England, but there are lots of interesting things to do in Tyne and Wear. Spotting aeroplanes at the airport is a fun thing to do with kids, but you can also visit places like the Grainger Market, Arbeia South Shields Roman Fort and the Angel of the North.
9. Liverpool John Lennon Airport
Named after the legendary singer-songwriter of the Beatles, the Liverpool John Lennon Airport is usually the 11th or 12th busiest England airport, accommodating around five million passengers per year.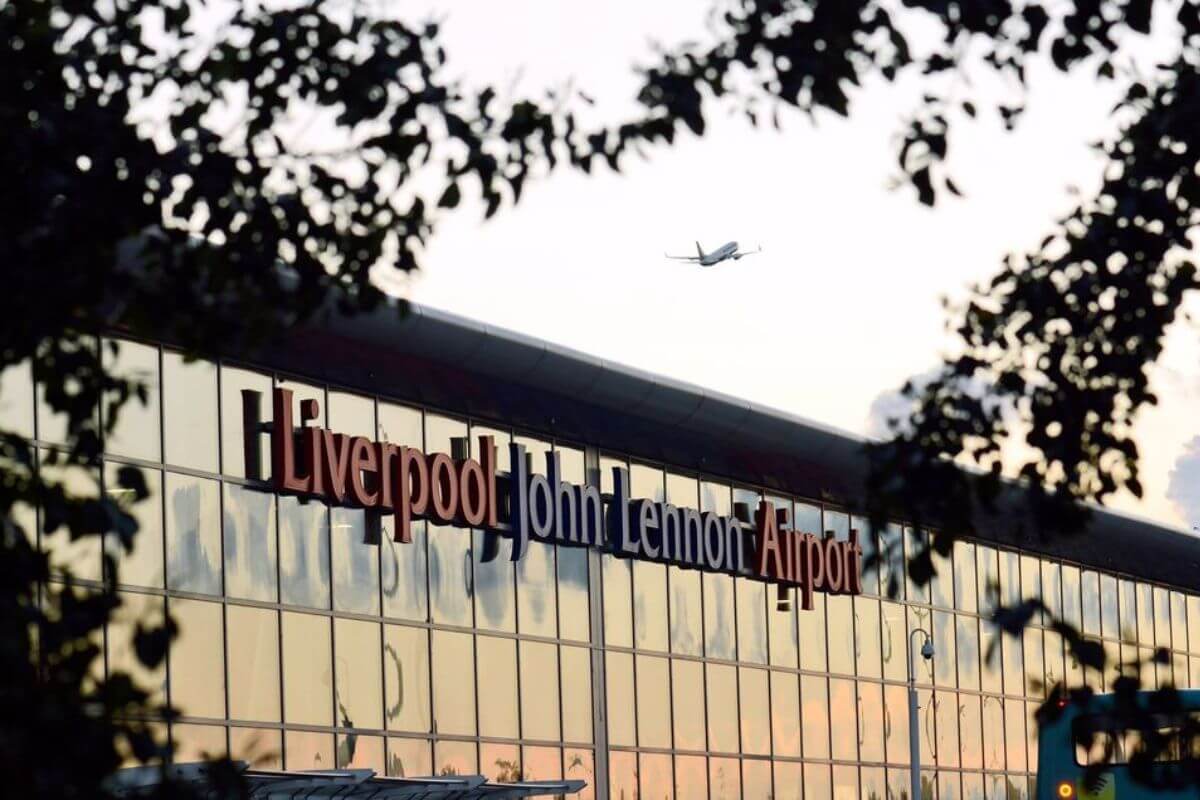 Inside the airport, there's the usual variety of shops, bars and restaurants, plus a host of quirky features such as a 2.4-metre-tall John Lennon statue. It also has a runway with a displaced threshold, which essentially means that the landing distance available to pilots is shorter than the actual length of the runway (apologies to nervous flyers!).
If you want to visit more landmarks dedicated to the Beatles, you should read our guide to the best days out in Liverpool.
10. London City Airport
Last but not least on our list of biggest airports in England is the London City Airport, which serves around five million passengers per year.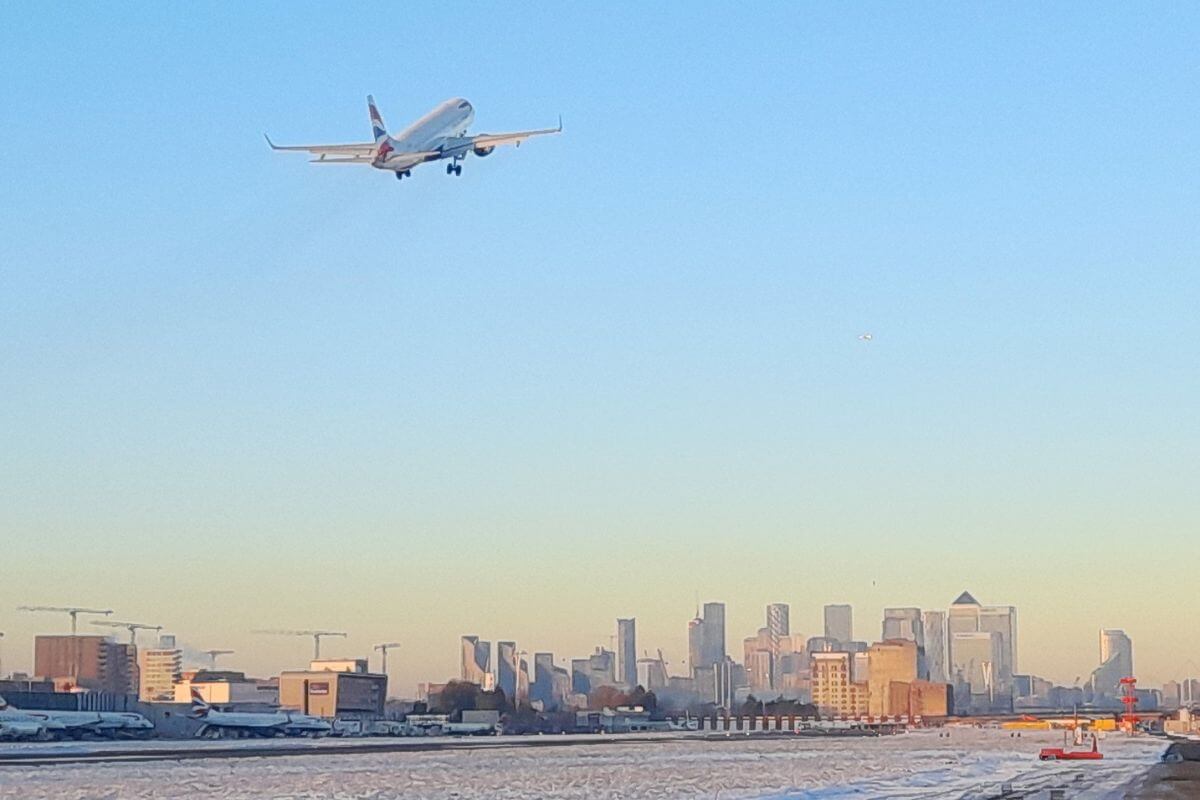 This airport is London's most central, being located just six miles from the City of London and just three miles from Canary Wharf. While some flights cater to holidaymakers, the airport is mostly used by business travellers.
London City Airport was officially opened in 1987 by the late Queen Elizabeth II, so you might want to pay it a visit if you're interested in royal days out in London.
More of the best airports in England and the UK
So, there you have the ten biggest airports in England, but if we were talking about the UK as a whole, we'd need to include Glasgow Airport, Edinburgh Airport and Belfast International to our list. Interested in smaller but no less fascinating airports in England? Check out Land's End Airport, the most southerly west airport in England that offers flights and helicopter rides to the Isles of Scilly.
What are your favourite airports in England? Let us know by leaving a comment below.
Quick list of the biggest airports in England
Heathrow Airport, London
Gatwick Airport, London
Manchester Airport
London Stansted Airport
London Luton Airport
Birmingham Airport
Bristol Airport
Newcastle International Airport
Liverpool John Lennon Airport
London City Airport
---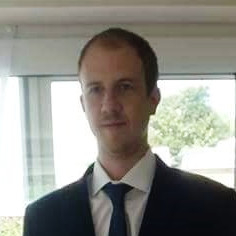 Latest posts by Josh Saunders
(see all)