The Best Day Trip to Lancaster: What to Do, See, Eat & Drink
Wondering what to do on a day trip to Lancaster? Here's our Lancaster city guide with a one-day Lancaster itinerary to help you make the most of the city's historical and cultural highlights.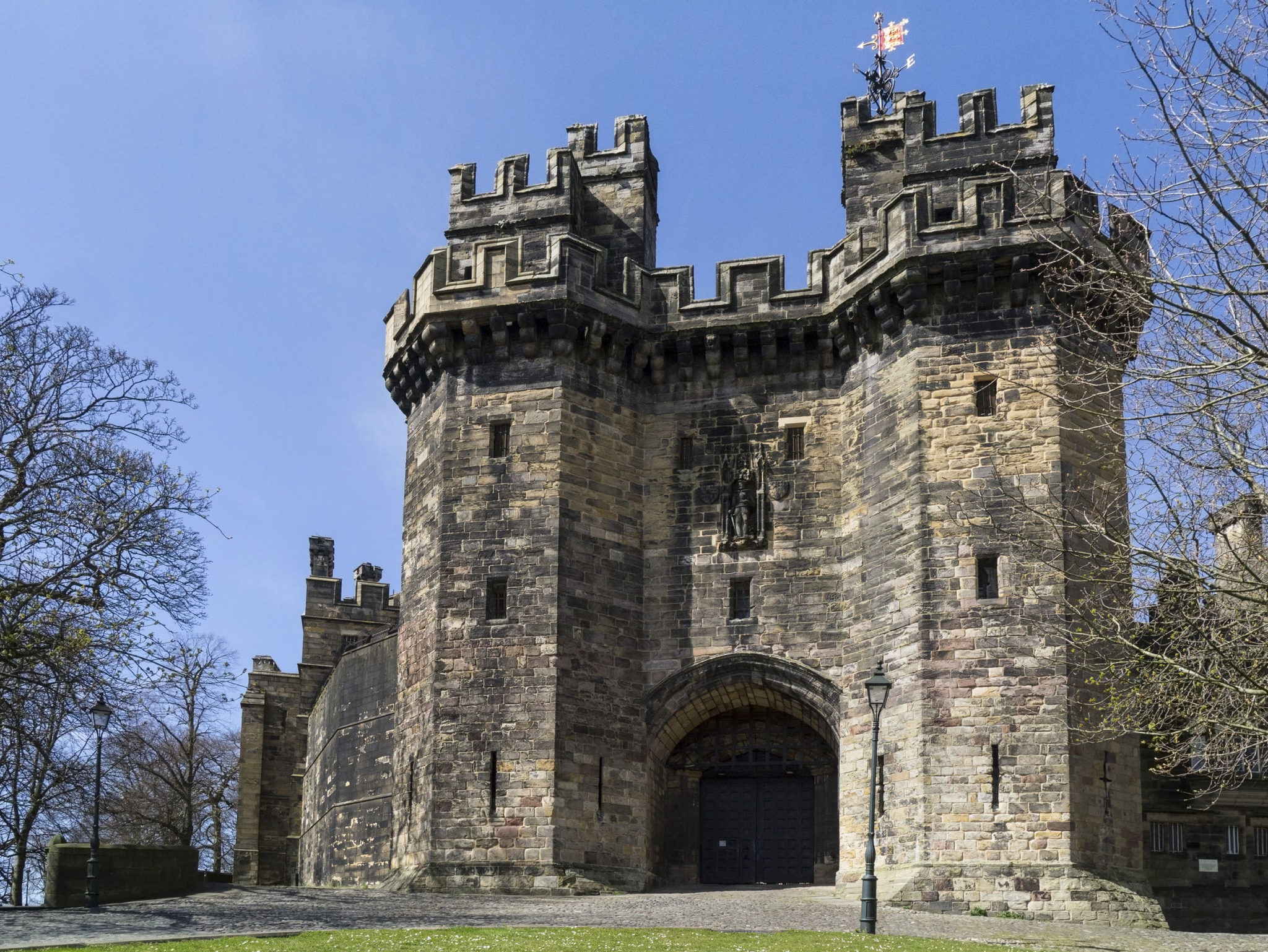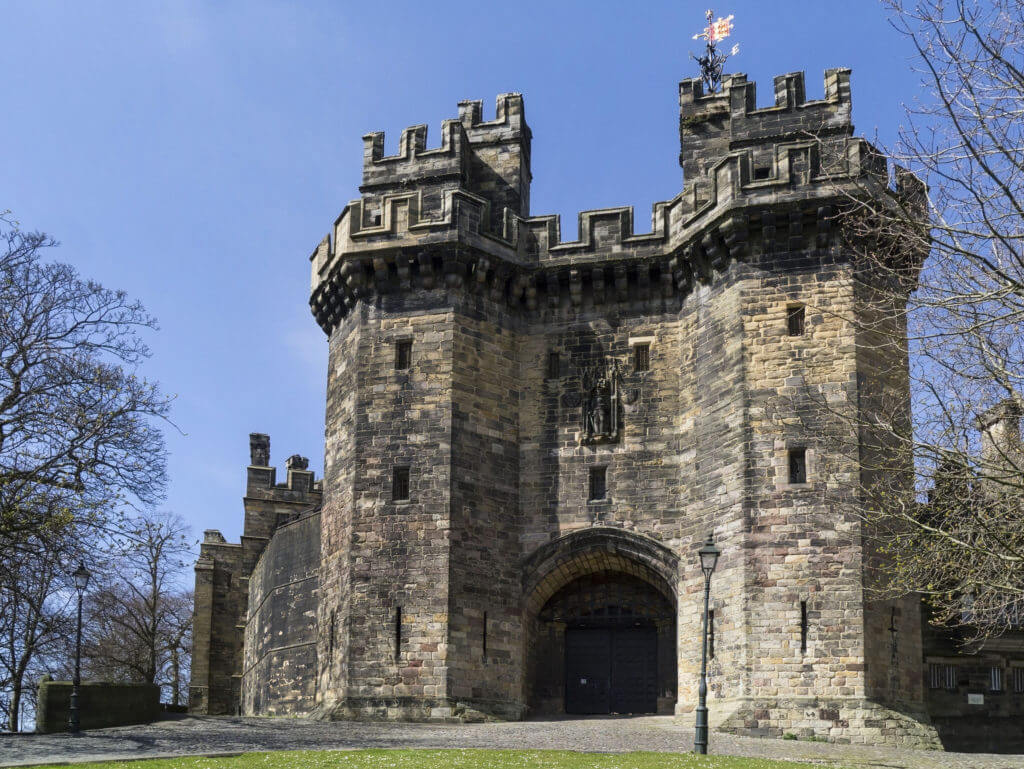 Lancaster has such an interesting history, which is clear as soon as you're there and are met with castles, monuments and historic cobbled streets. It was originally established as a Roman fort around 80 AD around which a small settlement grew. The Romans declined in the 4th and 5th century and then it wasn't until the 11th century when the Normans began to build a castle on the old roman site that Lancaster became the place we know today.
Lancaster is a long-established city in England and therefore has lots of stunning architecture to see, historical monuments and information about its past scattered throughout. It's the city where the Pendle witch trials which took place in 1612 that lead to the execution of 10 people accused of witchcraft.
Lancaster was a key centre of the Industrial Revolution and even played a significant role in the transatlantic slave trade where the city's Maritime Museum provides insights into this history.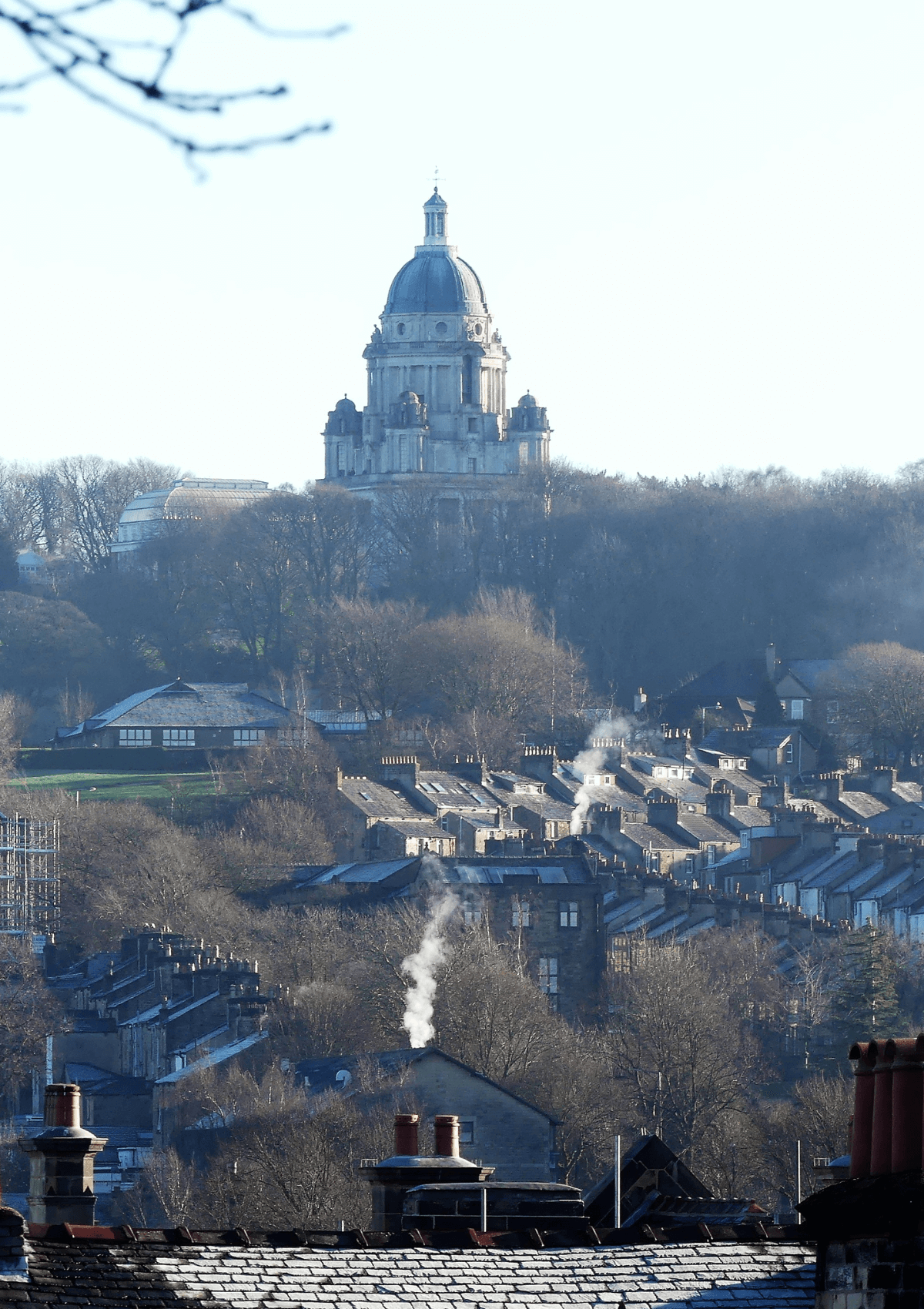 But for when you've had enough of history, there's lots of picturesque places to visit too. These include beautiful parks with panoramic views of the city, aqueducts, rivers and gorgeous Georgian squares. And if you're all about pub roasts, wine stops, coffee breaks and overall great food and drink, Lancaster is home to many different bars, restaurants and cafes to fill your stomach.
So, if you're wondering how to fit all of the sights into your day trip, we've put together a well-rounded one-day itinerary in Lancaster. It includes all the important places to see, as well as where to stop for bites to eat and drink as well as take in all the tourist attractions.
What to do on a day trip to Lancaster
From the iconic Lancaster castle to a stroll around Williamson Park, here's how to see, eat and drink your way through Lancaster in just one day.
This Lancaster day trip itinerary starts at Lancaster castle which is only a 5 minute walk from Lancaster Train Station making this an easy destination to get to and to make the most of your limited time in Lancaster.
9:30am Lancaster Castle
Lancaster Castle, also known as 'Her Majesty's Prison Lancaster,' is a treat for all those who enjoy history. This place has changed over time from being a prison to a courtroom and a symbol of power. The mediaeval architecture and rich history make it a must see.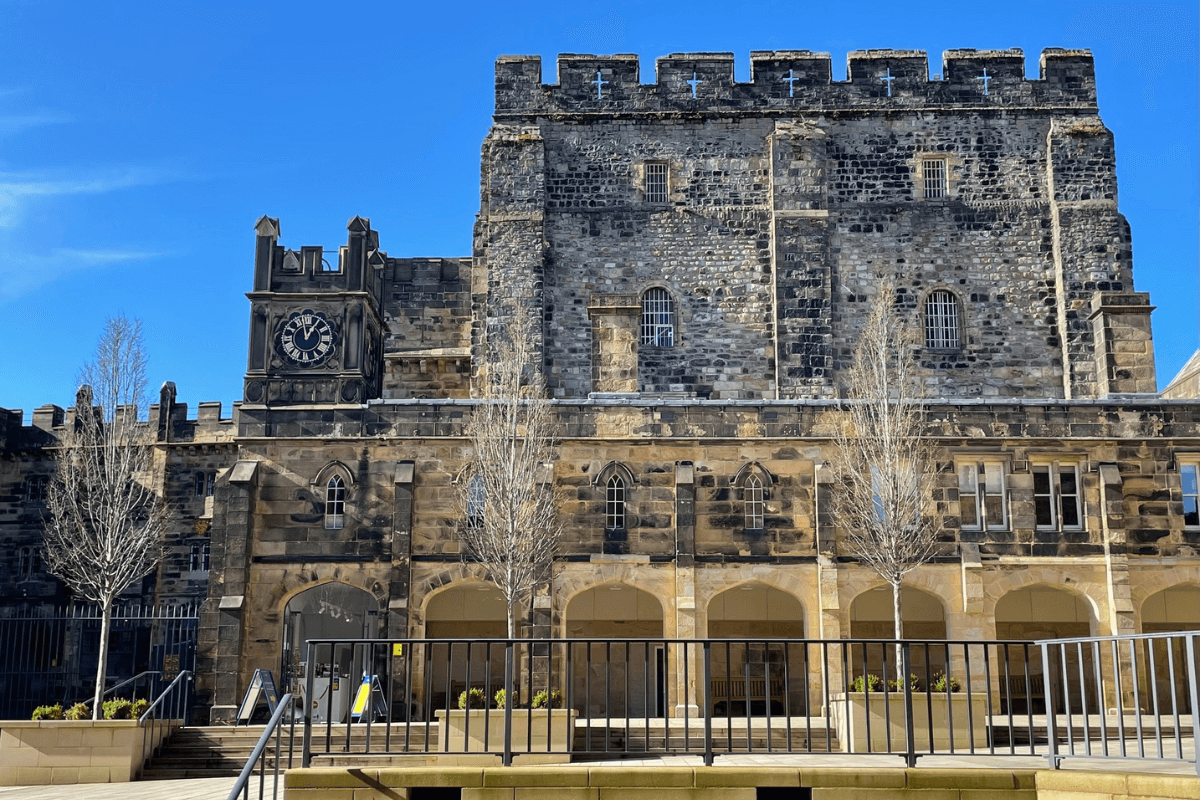 The best way to learn about the castle is to take a guided tour. You'll get to wander through the Crown Court, Shire Hall and even the mediaeval dungeons. The tour educates visitors about the castle's past, its role in the legal system, and how it spent all those years as a prison.
You can relax in the courtyard, enjoy a coffee at the café, and take in the views from outside for free but if you want to explore inside, you'll need to pay to go on the tour. They're open daily from 9.30am to 5pm, seven days a week, except during Christmas and New Year. During winter, the tours usually run from 10.30am to 3.30pm on weekdays and from 10am to 4pm on weekends. But in summer, you get more time, with tours from 10am to 4pm on weekdays too.
The tours are around 60 minutes, and they're a great way to learn all about the castle's story. It's important to note that the tour route isn't suitable for buggies or wheelchairs unfortunately.
Admission charges:
Adults £8
Concessions £6.50 (over 65, people with a disability, unwaged and students)
Accompanied children £6.50 (under 5s free)
Families £22.50 (any group of 4 at least 2 of whom must be concessions)
Carer accompanying a visitor with a disability – free
Once you're done exploring, you're a stone's throw from the wonderful Lancaster Priory, which is conveniently up next on this one-day itinerary in Lancaster for you.
11am: Lancaster Priory
Lancaster Priory is a stunning mediaeval church conveniently situated a short walk from the castle. Its beautiful features include intricate stained glass windows and impressive stonework. The church is a Grade 1 listed building and it occupies a site with a history of Christian worship dating back to Saxon times. Lancaster Castle and Lancaster Priory Church both stand prominently on Castle Hill, overseeing the city. It's historically and archaeologically significant and ranks among the most frequently visited parish churches in the North West.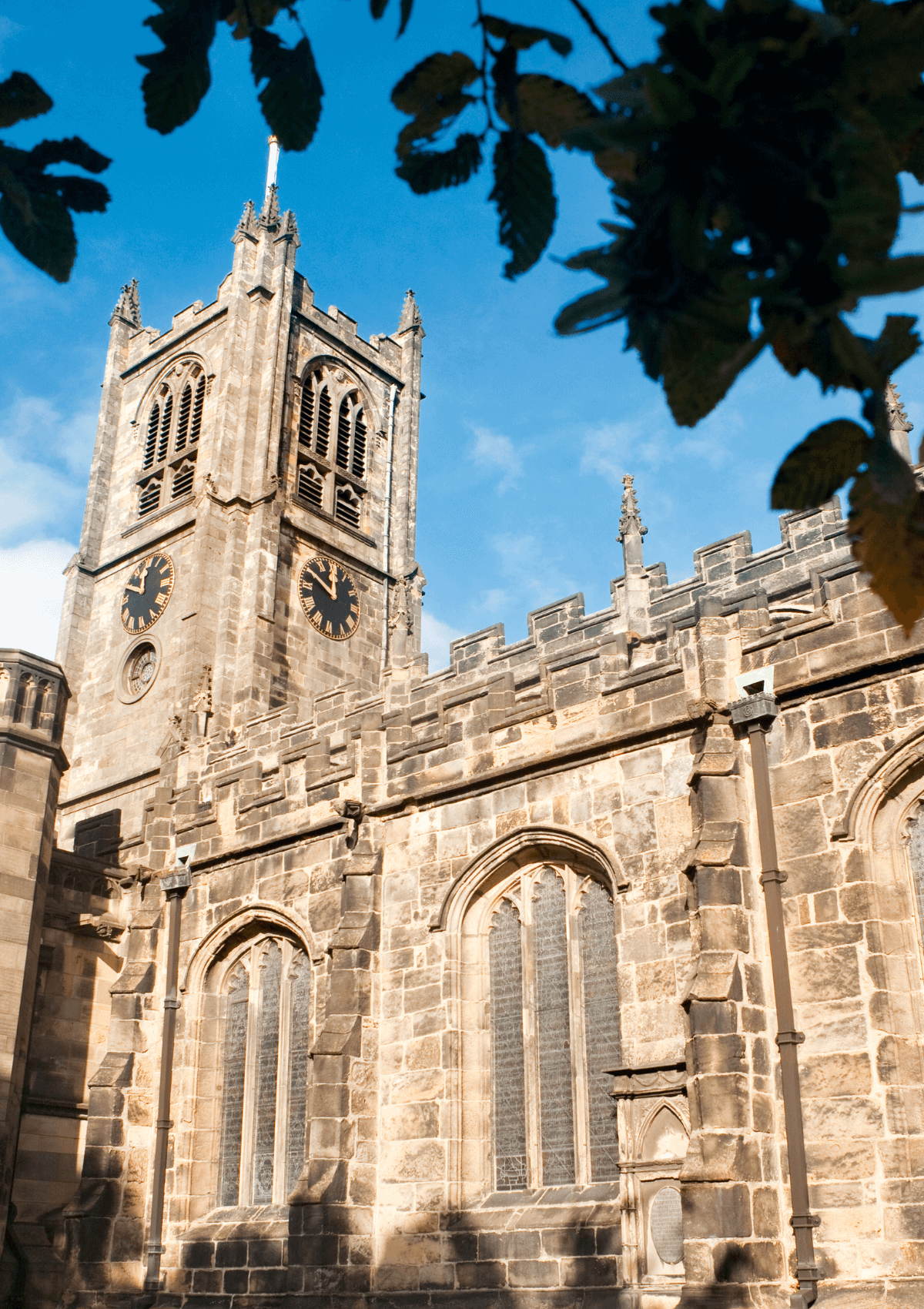 The mediaeval church, much of which still stands, now occupies the spot of the pre-1430s structure and the churchyard provides views that stretch out to Morecambe Bay.
Lancaster Priory typically opens from 10am to 4pm from Monday to Saturday, and it hosts services on Sundays. If you're interested in the church's spiritual aspects, be sure to check the schedule for morning services or choir rehearsals. Entrance is free, but they gratefully accept donations for those who wish to contribute.
Fun fact: the church's carved oak choir stalls, dating back to 1340, rank as the third oldest in England.
12pm: Market Square
Lancaster's Market Square is just a leisurely 5-minute walk from the Priory. Here, you'll discover a twice-weekly market, typically open on Wednesdays and Saturdays.
After your market exploration, you can grab a bite to eat and drink at one of the numerous nearby cafes and bakeries. If you prefer something familiar, Starbucks and Caffe Nero are in the vicinity. However, if you're in the mood for something more artisan and unique, Atkinsons Coffee Roasters is an excellent choice.
Between the Priory and Market Square, you'll find the Whaletail Café. This gem offers an array of delicious dishes crafted from the very best in vegetarian, vegan, and gluten-free fresh, seasonal, and locally-sourced ingredients. It's a fantastic spot to relax and support a local business
Lunch at the Borough
The Borough is a popular gastropub located on Dalton Square, just a short 5-minute stroll from Market Square. It comprises an award-winning restaurant with a tempting lunch menu featuring an array of options, including local specialties, burgers, fresh salads, and a wide selection of beers, ales, and wines.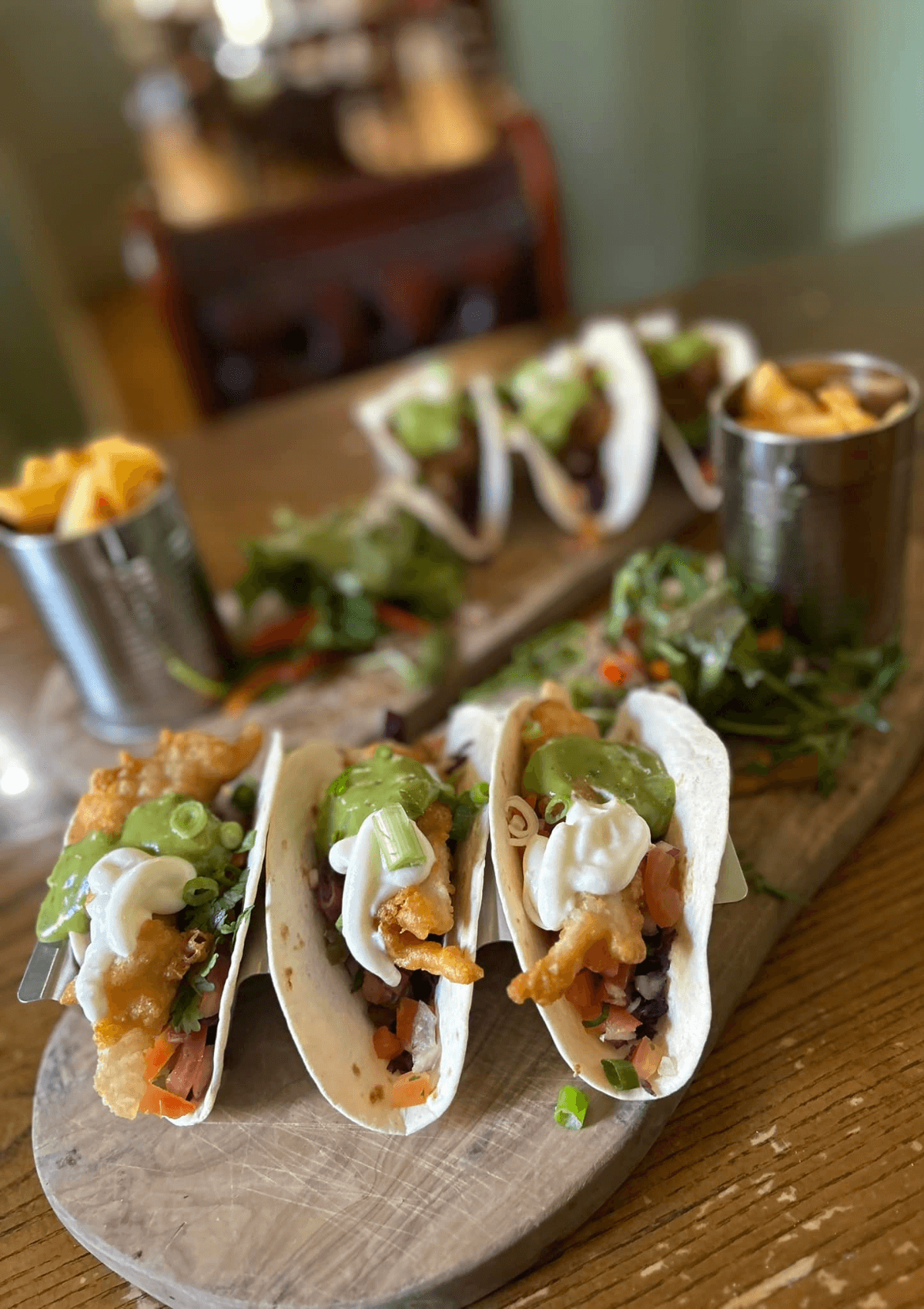 One standout feature of The Borough is its dedication to locally sourced ingredients, with a menu that celebrates the season's finest offerings.
The Borough is housed in a Grade II listed building, adding to its historical charm. Dalton Square, where it's located, was created in 1907 by Herbert Hampton and stands before the Lancaster Town Hall. Hampton is also responsible for the Victoria Monument, a tribute to Queen Victoria, which stands in the square. This connection to Lancaster's history adds an a little something extra to your lunch.
1.30pm: Lancaster City Museum
The Lancaster City Museum is located in the city's historic former town hall, conveniently positioned right on the edge of Market Square. Its grand setting complements the wealth of history within.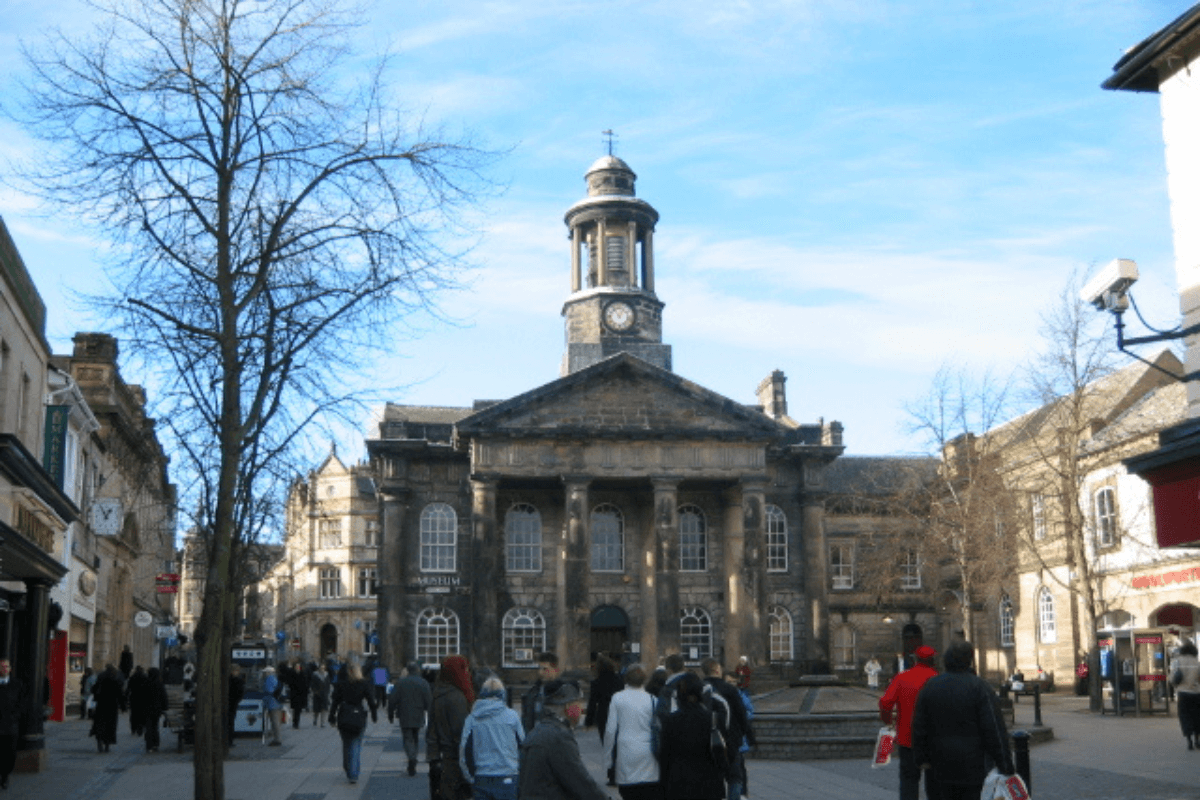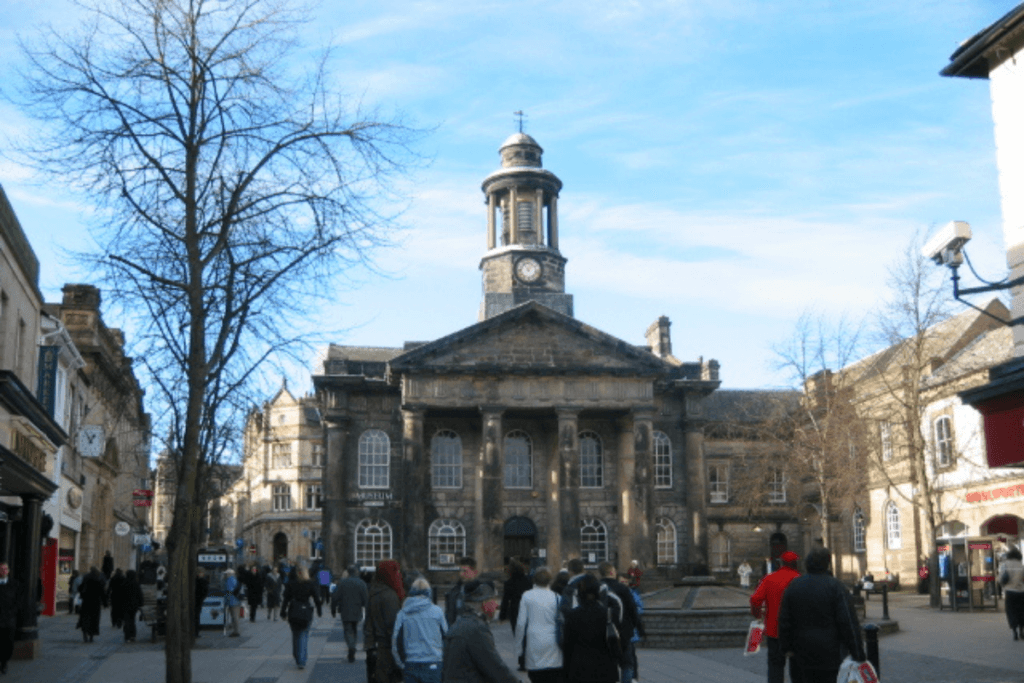 Here, you can immerse yourself in a range of exhibits, delving into the intriguing artefacts from the Roman era, the enigmatic story of the Pendle witches, and the transformative impact of the industrial revolution. There's also lots of special exhibitions and events on that will likely take place during your visit too.
Entrance to the museum is free but they warmly welcome donations towards the upkeep of the museum. They're open 10.30am – 4pm weekends and Mondays, Tuesdays and Fridays.
3pm: Williamson Park
Williamson Park is a perfect destination for a leisurely walk and is only a brief bus ride, or a 20-minute walk east out of the city centre. It's renowned for its lush, natural beauty and diverse attractions.
At the heart of the park stands the iconic Ashton Memorial, an Edwardian folly, which promises breathtaking panoramic views of the city and the gorgeous countryside that surrounds it and the picturesque Morecambe Bay. This spot is a photographer's dream and a must-see in any Lancaster city guide!
This expansive park caters to all interests with its gardens and scenic walking trails. Among them is the enchanting Butterfly House, a tropical oasis filled with exotic butterflies! It's a must-visit destination for those seeking both natural serenity and stunning views.
4pm: Lancaster Canal
A fifteen-minute walk west from Williamson Park, getting closer to the city centre, will lead you to the nearest section of Lancaster Canal. Alternatively, you could head further to the north, for a lengthier and more serene walk back into central Lancaster.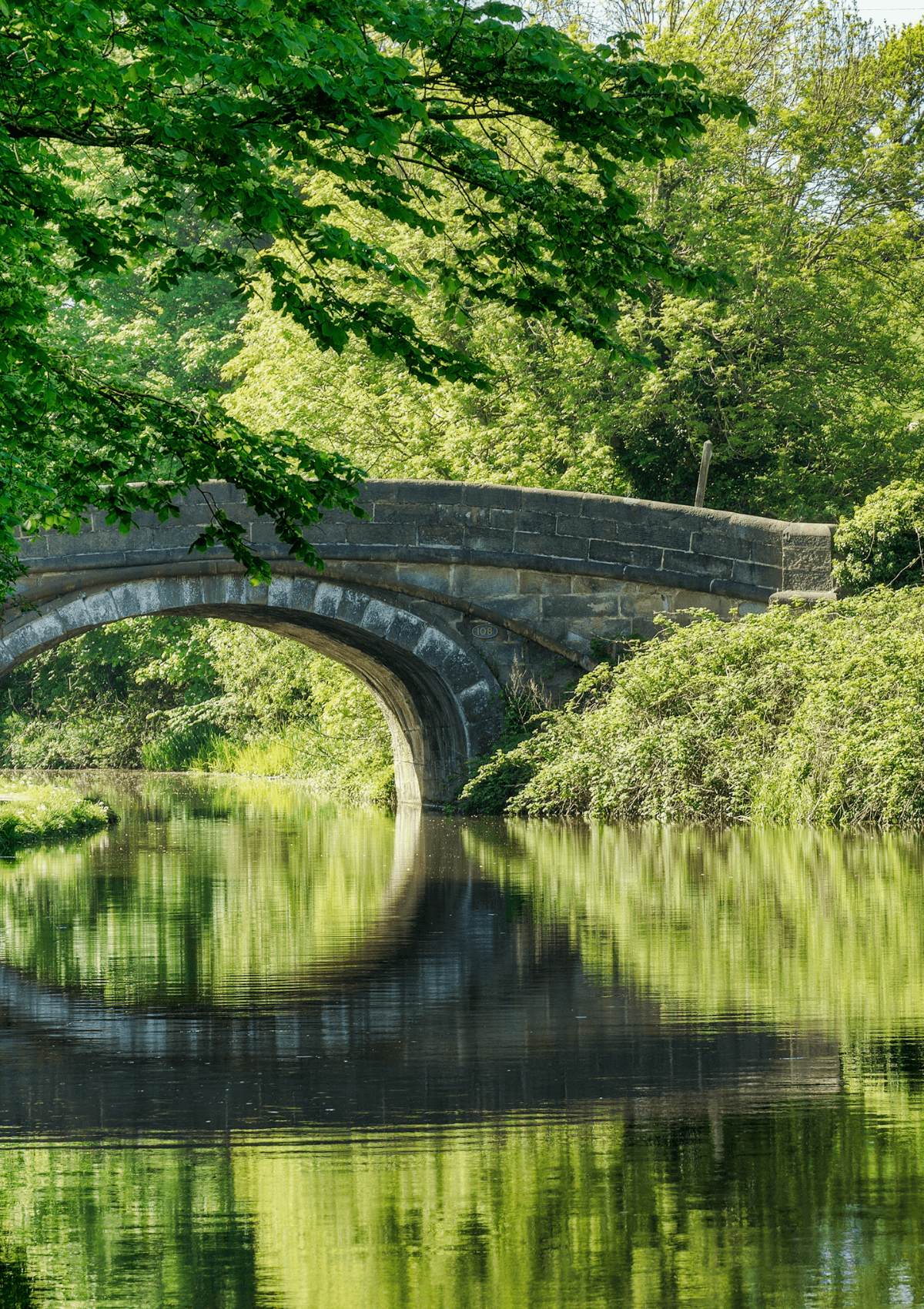 Exploring the Lancaster Canal offers a tranquil experience along the water's edge. Originally constructed to facilitate trade between Kendal and Preston, the Lancaster Canal has transitioned into a sanctuary for wildlife.
Its towpath extends over 27 miles, making it ideal for peaceful countryside walks. As you walk, you may also have the opportunity to observe narrowboats, which were once a crucial mode of transportation. Remarkably, it offers 41 miles of cruising without any locks, making it the longest lock-free stretch in the UK.
Lune Aqueduct
A 10-minute car drive, 30 minute train or 45 minute walk away from Lancaster's central train station is the Lune Aqueduct. The aqueduct consists of five 21 metre (70 foot) semi-circular arches resting on piles of Russian timbers driven deep into the bed of the river. There is no charge to visit the aqueduct so it's one of the best free things to do in Lancaster.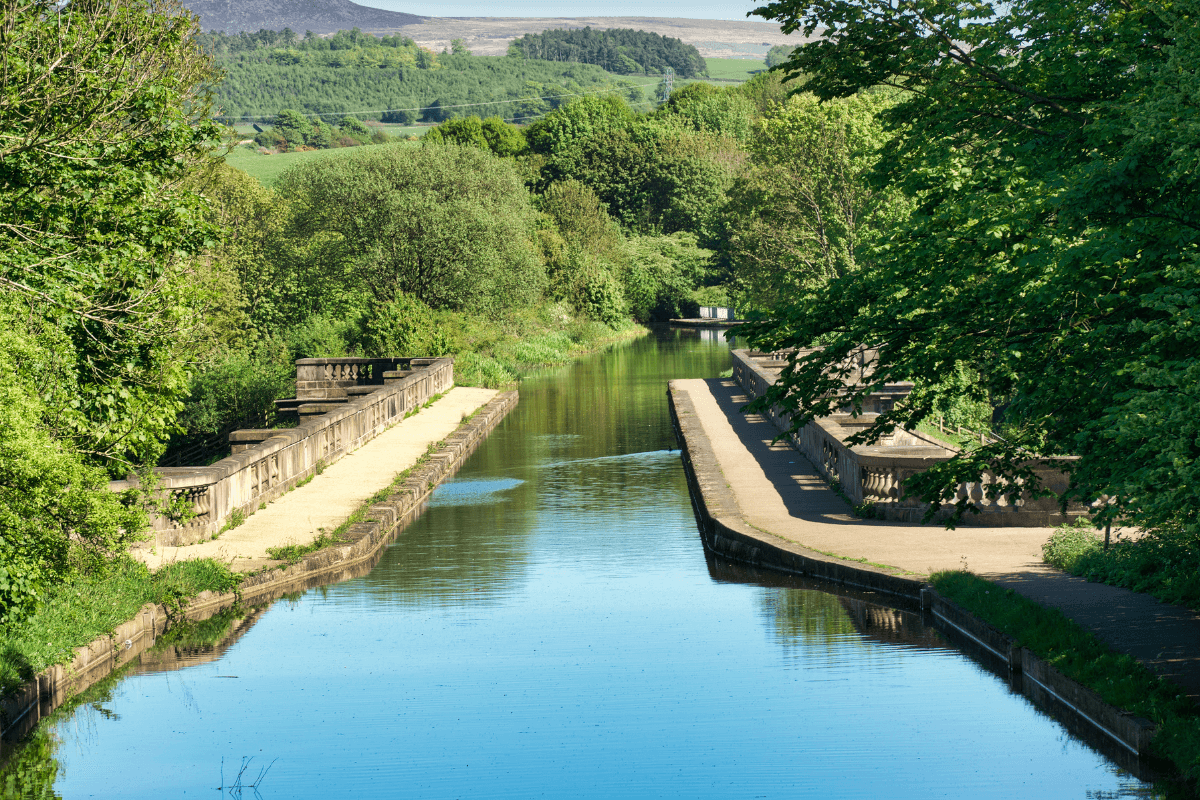 To get there, you can either drive by taking the A683 towards Lancaster and parking just before Concrete Aqueduct. It's then a five minutes' walk to Lune Aqueduct. Or go by public transport by heading to Lancaster Castle Station on the West coast Main line. Alternatively, any bus for Ingleton or Kirkby Lonsdale goes past the aqueduct.
Dinner at Quite Simply French
Quite Simply French, situated a 10-minute walk north of Lancaster Castle in the city centre, is a delightful restaurant located by the side of the River Lune. It's particularly lovely during sunset, making it an ideal setting for dinner by the quayside.
At Quite Simply French, you'll find an a la carte menu, and they even offer an early bird special if you're looking to save a few pounds. The menu is known for its daily and seasonal specials, reflecting the freshest ingredients. If you decide you want to extend your day trip into a weekend getaway, the restaurant also offers unique boutique bedrooms.
This award-winning restaurant is housed in an elegant Georgian building and serves up delectable French-inspired cuisine. You can find dishes like duck confit, steak frites, and a variety of seafood options. Just make sure you book a table here as it can get quite busy, especially during weekends.
7pm: The Dukes Theatre
One of the best things to do in Lancaster at night is to see a show or live event. The Dukes Theatre is a nice option because it has a range of things on, such as plays, live music, dance shows and more, and it's a community-based venue. The Dukes stands as the only producing theatre in the Lancashire area. This venue is not just about theatre; it's also the oldest cinema in Lancaster, operational since 1971.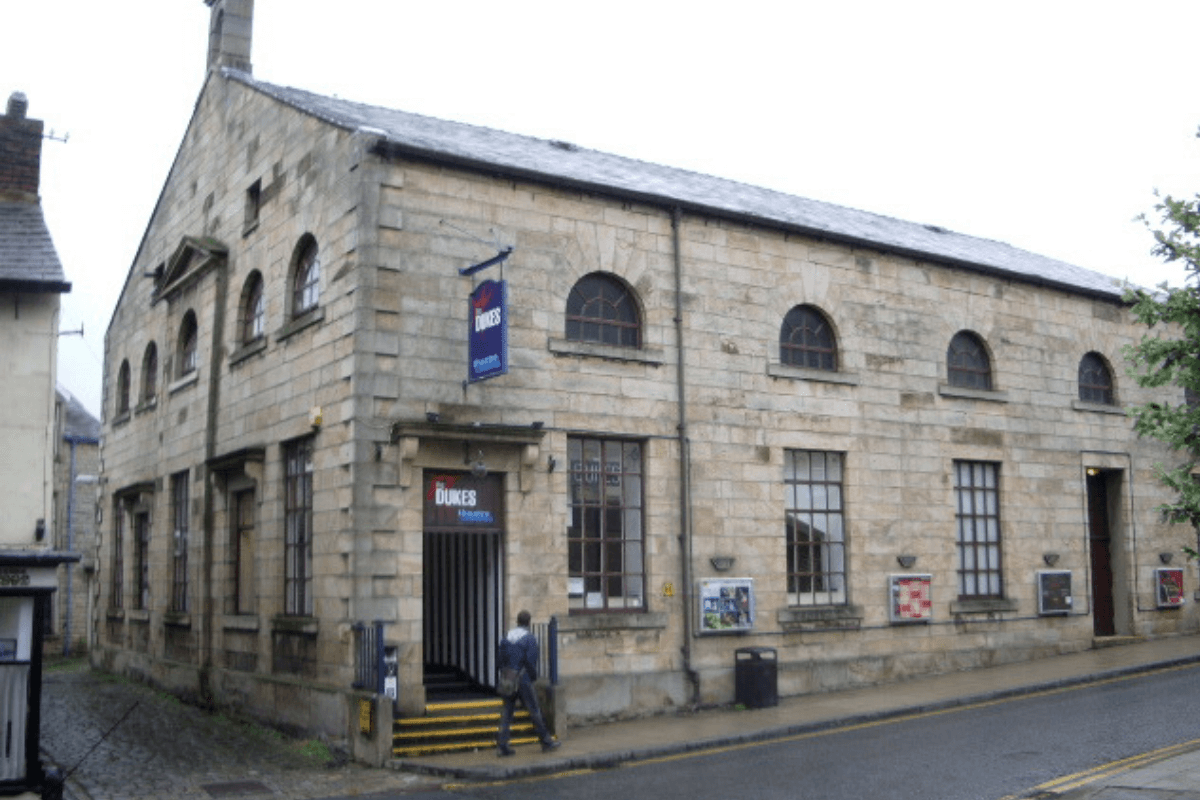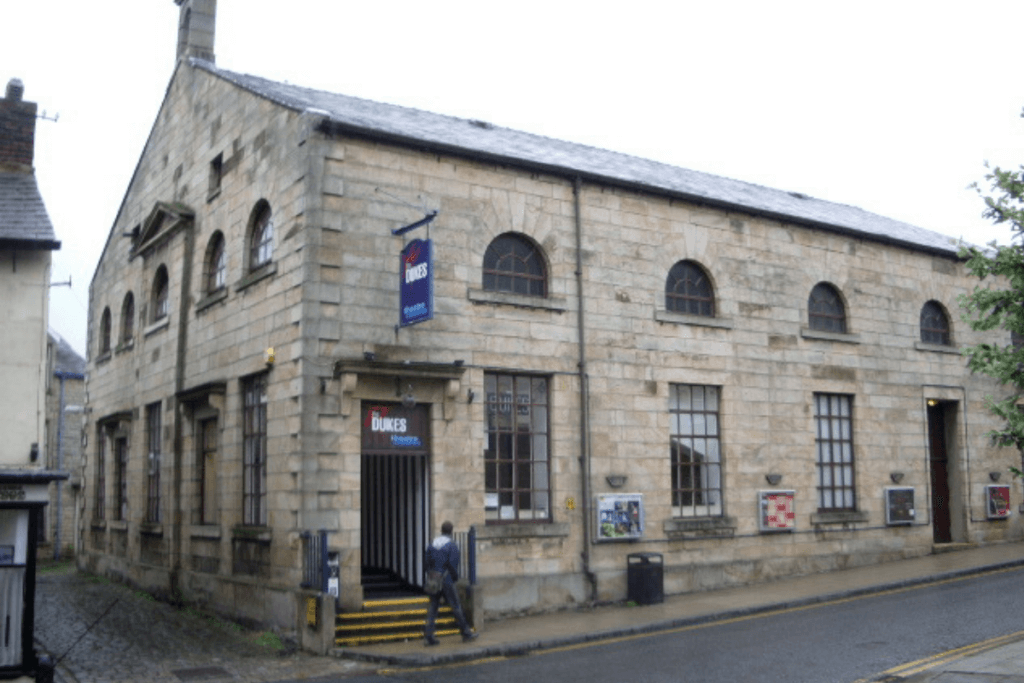 The Grand Theatre in Lancaster is another nice option, being one of the oldest theatres in England and the third oldest in all of Britain. With a near-continuous run since 1782, it's a testament to Lancaster's theatrical heritage.
Both of these venues are conveniently located in the city centre, just a brief 10-minute walk to the east of the primary train station. Either would be a wonderful way to see some evening entertainment whilst in Lancaster.
10pm: Final drink at The White Cross
The White Cross offers the classic charm of a traditional English pub. You have the pleasure of selecting from a wide array of beers, ales, and ciders while cosying up in a quintessential British pub setting.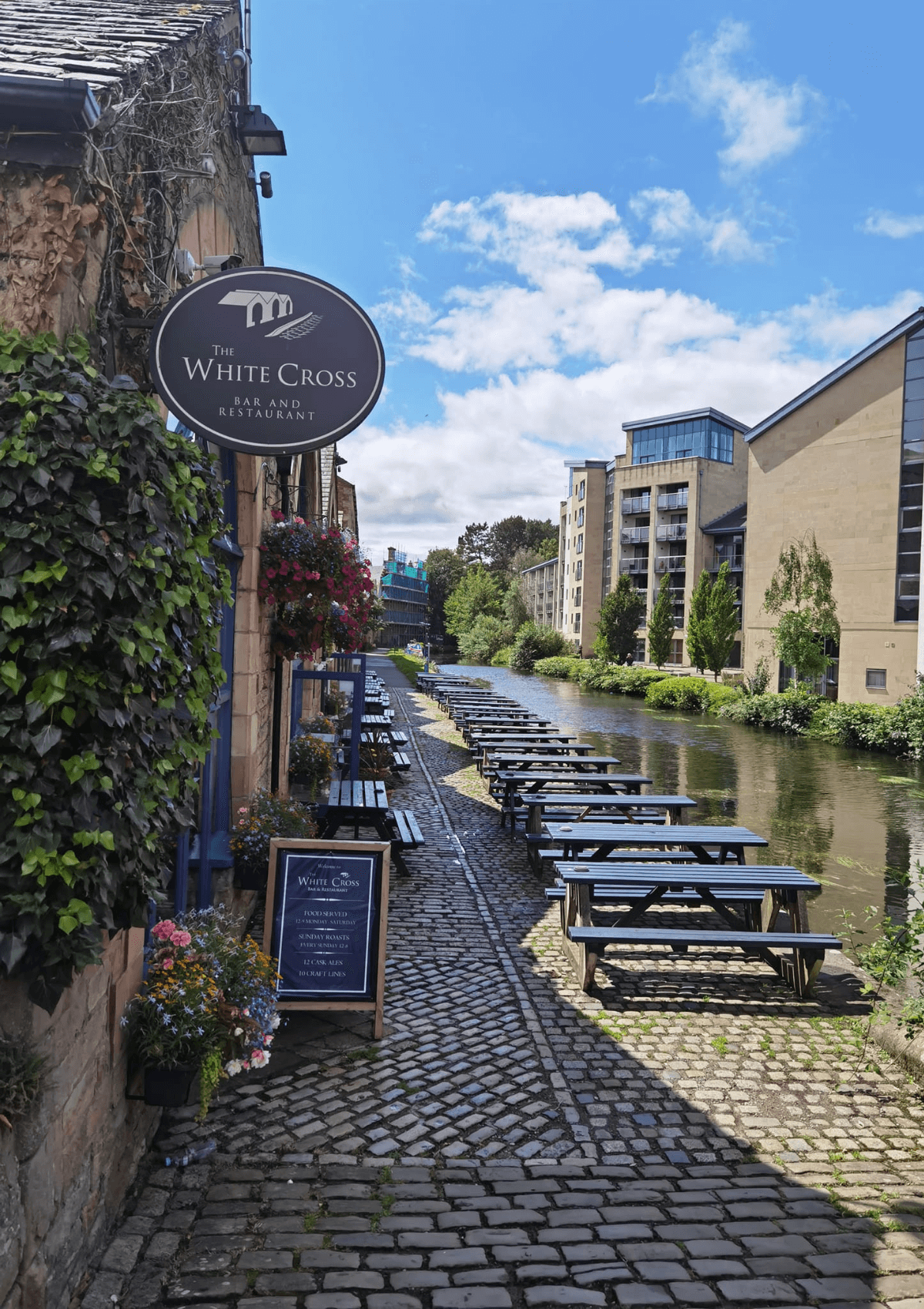 The White Cross has an interesting past, with it being situated within a refurbished cotton mill warehouse that once formed part of the old Storey's Cotton Mill, closely linked to Lancaster's main canal.
When it comes to their food and drink, The White Cross proudly sources local products wherever possible. For example, their meat hails from the Vale of Lune and the hills of Cumbria, vegetables are sourced from the plains of South Lancashire, and their fish comes from Fleetwood. Impressively, over 80% of their ales, featuring up to 20 different rotating beers each week, originate from breweries located less than 40 miles away.
Other things to see and do in Lancaster
This detailed itinerary ensures you make the most of your day trip to Lancaster City, with a focus on history, culture, nature, and local food and drink. Be sure to double-check opening hours, event schedules, and reservation requirements to make your visit goes as smoothly as possible.
If you do plan to stay in Lancaster a little longer, there are lots of other places to add to your list. Here of some of the other things to do and see in Lancaster that are worth visiting.
The Judges' Lodgings
This historic building houses a museum with art, furniture, and exhibits that provide a glimpse into the life of 18th-century judges.
Lancaster Maritime Museum
Learn about the city's maritime history, including its role in the slave trade and its connections to the Titanic.
Lancaster University
The city is home to Lancaster University, known for its academic excellence and beautiful campus.
We hope all of the above proves how much Lancaster has to offer, making it a great destination for a day trip in England. If you're searching for more things to do in the surrounding area, make sure you read the best days out in Lancashire for inspiration.
Lancaster City Guide highlights
9:30am Lancaster Castle
11am: Lancaster Priory
12pm: Market Square
Lunch at the Borough
1.30pm: Lancaster City Museum
3pm: Williamson Park
4pm: Lancaster Canal
Lune Aqueduct (optional)
Dinner at Quite Simply French
7pm: The Dukes Theatre
10pm: Final drink at The White Cross
---
Latest posts by Aminah Barnes
(see all)