Want to make the most of a day out in Leeds? From stately homes to history museums and shopping havens, there's no shortage of Leeds days out to enjoy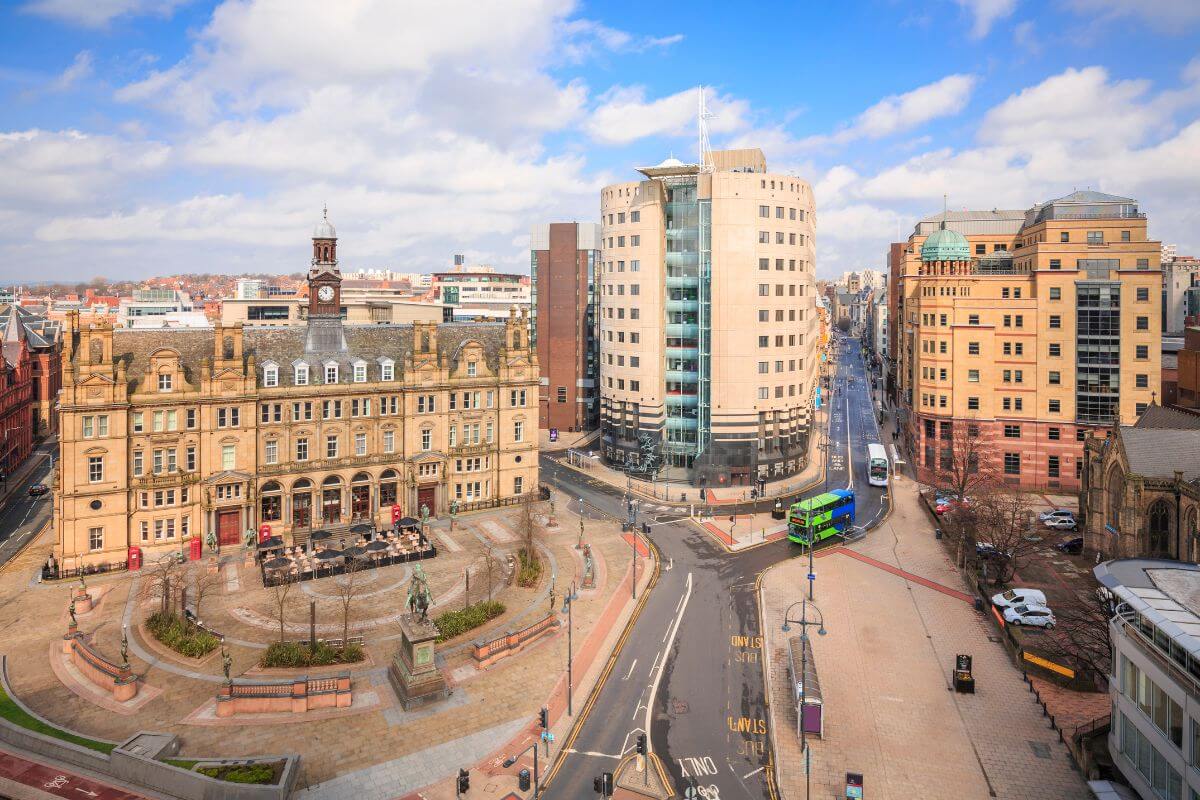 As England's third-largest city, Leeds serves as the gateway to Yorkshire's stunning natural beauty and burgeoning cultural scene, with visitors coming from around the world to soak up its rich history and countryside vistas.
Whether you're visiting Leeds on business or as part of a tour, there are plenty of things to do in the city itself. For history buffs, there are landmarks like Kirkstall Abbey and museums including the Royal Armouries. Outdoor enthusiasts can roam the grounds of Temple Newsam and Roundhay Park, while shopaholics can stock up on designer goods in a variety of historic and modern shopping centres.
There's also no shortage of excellent day trips from Leeds thanks to the city's well-connected public transport and central location in England.
Here are the best days out in Leeds – plus a few top attractions just beyond the city limits.
Must-Visit Attractions for Your Day Out in Leeds
If you want to see what West Yorkshire's largest city is all about, you simply need to visit a few of the most famous landmarks in Leeds.
1. Kirkstall Abbey
The ruins of the 12th-century Kirkstall Abbey overlook the River Aire. This well-preserved abbey is a beautiful and atmospheric place to visit, and with no admission fees, it's one of the best free days out in Leeds too.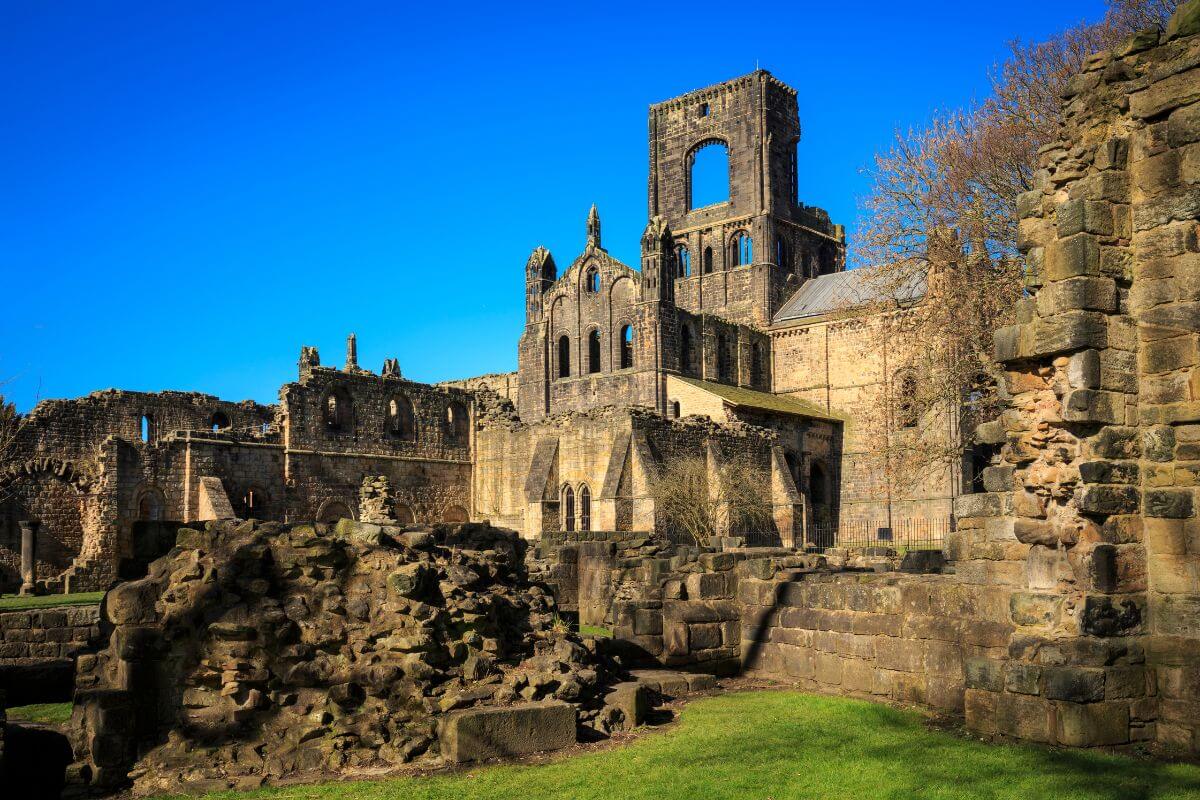 You can either explore the ruins at your own pace or take a guided tour. Either way, it's a fantastic place to gain an insight into Leeds' rich history.
The abbey's exterior is best seen during a walk by the river banks. And if you enjoy river walks, you might be interested in reading about England's most scenic rivers.
2. Royal Armouries Museum
The Royal Armouries Museum showcases centuries of England's warfare history in galleries that are spread across five floors.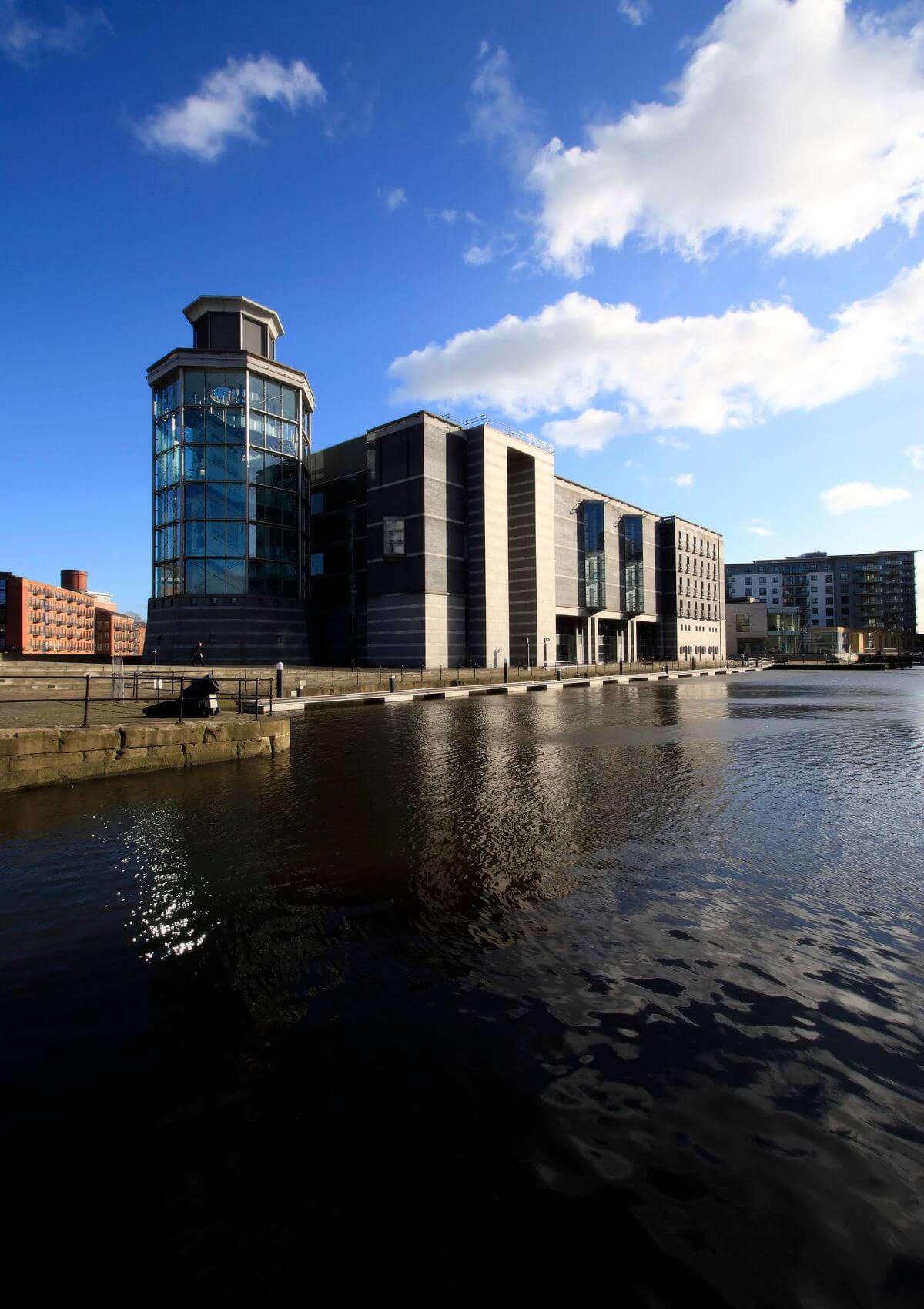 The museum houses the UK's national armour collection. Over 4,500 objects are on display, including a large collection of Henry VIII's combat gear. There are also regular events and demonstrations, which are well worth watching.
While donations are appreciated, there's no admission fees at the Royal Armouries Museum. It's a free day out in Leeds that history buffs will undoubtedly love.
3. Temple Newsam
An incredible example of a grand Tudor-Jacobean mansion, Temple Newsam is one of the most impressive stately homes in England.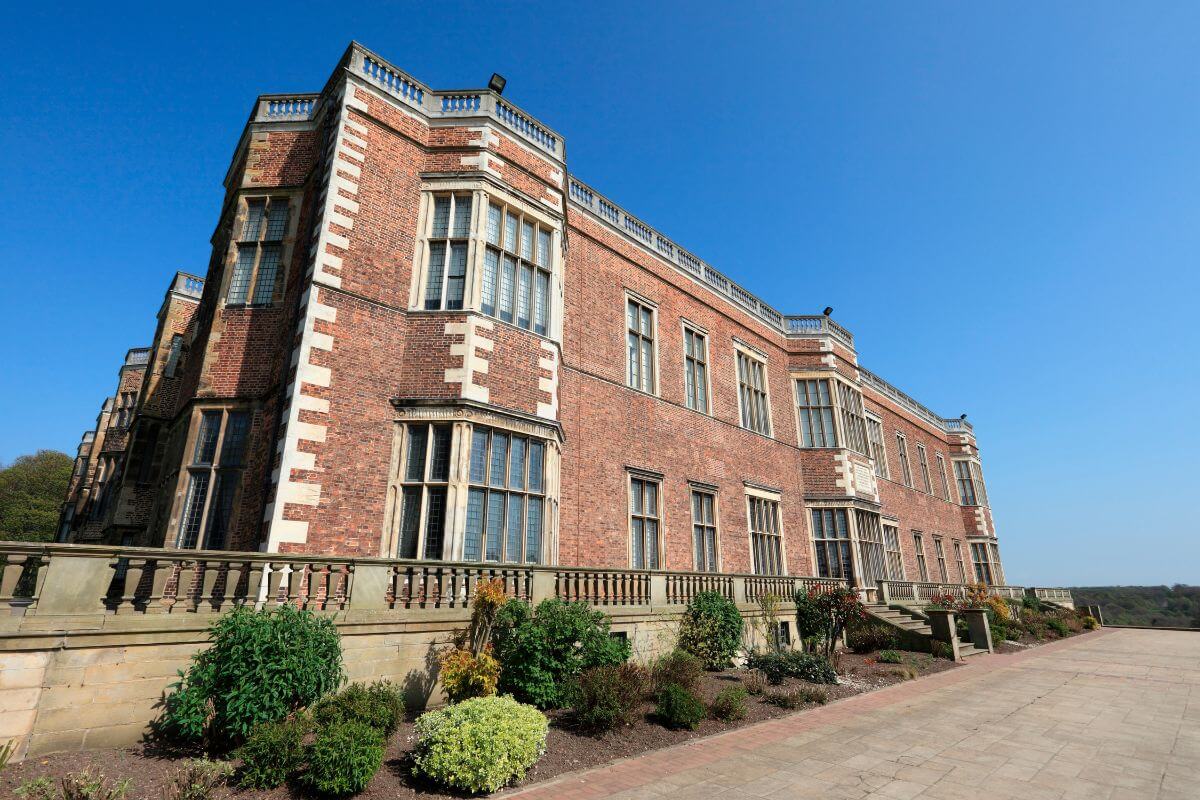 The house is set on beautiful grounds, and it's well worth taking the time to explore the gardens. You can also get close to adorable creatures at the rare breed home farm.
We recommend taking a guided tour to hear stories about the Grade I listed estate's past, from its origins as an Anglo-Saxon stronghold to its use as a hospital during the First World War. It'll make your day out in Leeds extra special.
4. Leeds City Museum
Originally established in 1821, Leeds City Museum is one of the most popular tourist attractions in Leeds city centre.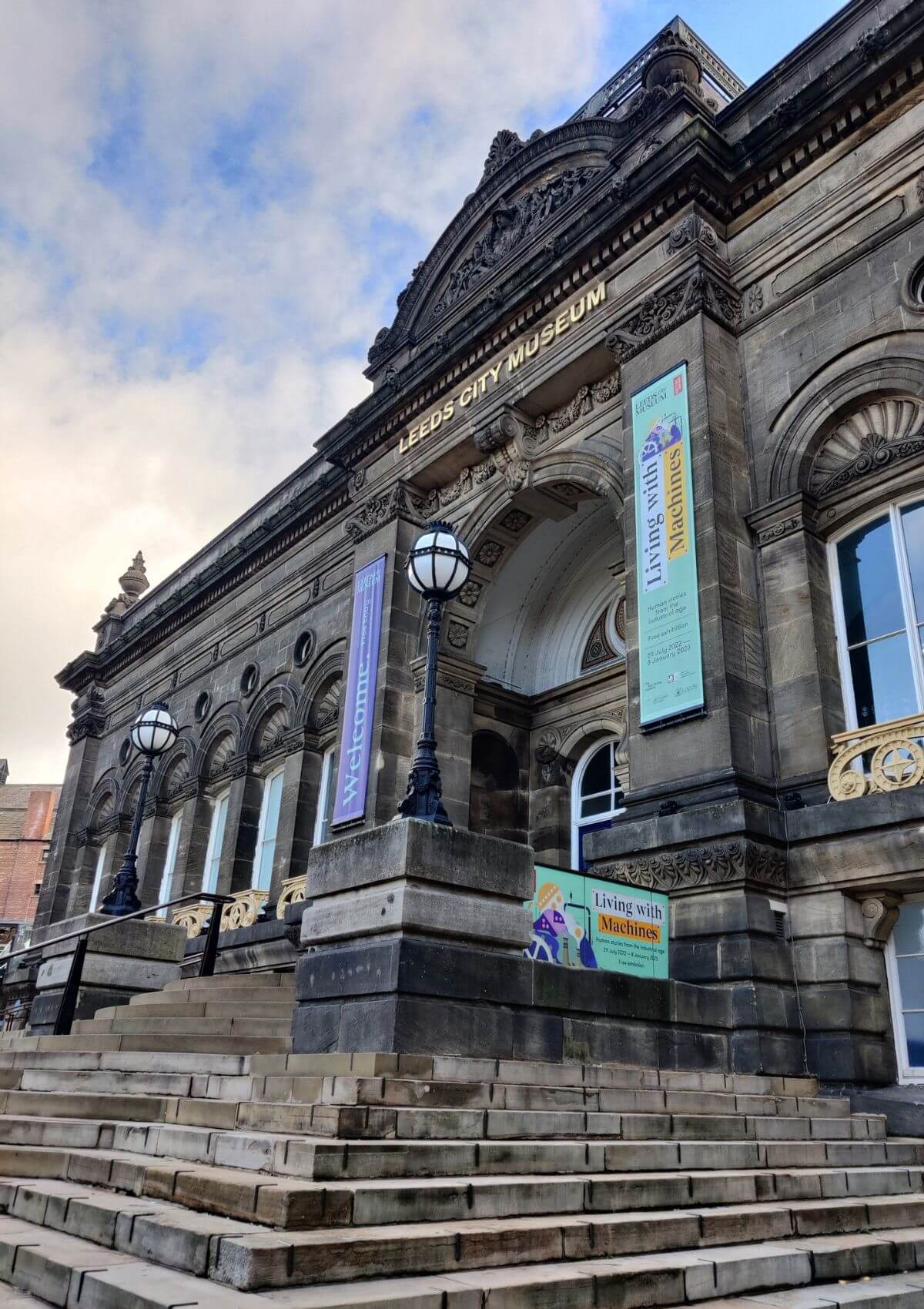 The museum sustained damage during World War II and was eventually closed during the 1960s, but it was reopened with a new design in 2008.
Today, Leeds City Museum is home to a wide range of exhibits, covering everything from the city's industrial heritage to its natural history. There are also regular events and activities, which are well worth checking out.
5. Roundhay Park
At 700 acres, Roundhay Park is one of Europe's largest city parks, home to woodland, lakes and manicured gardens. Attracting upwards of a million visitors each year, Roundhay Park is one of the most popular attractions in West Yorkshire.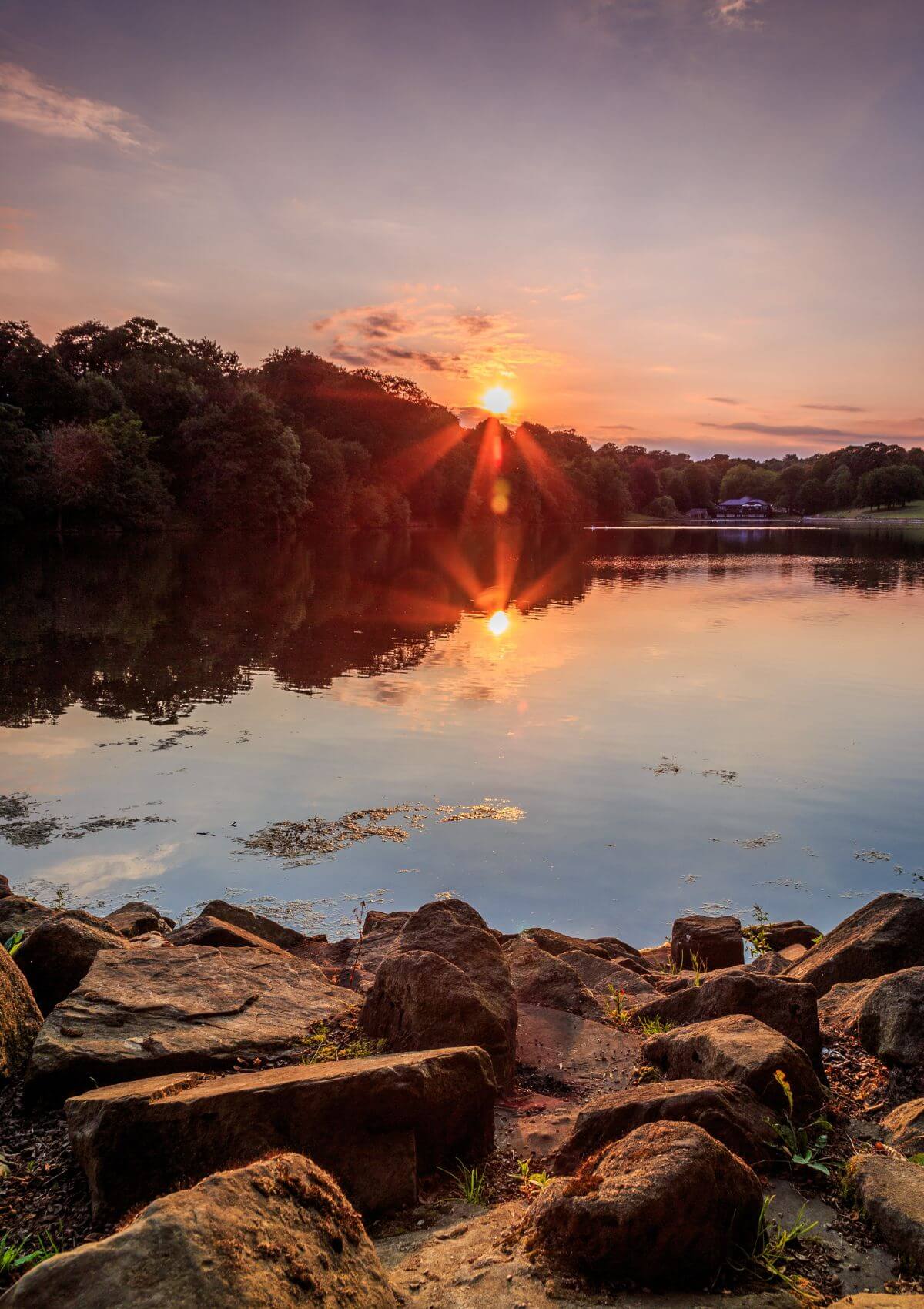 The park has a wide range of facilities, including a boating lake, a playground and a café, making it perfect for a day out in Leeds with the family.
Just across the from the main park area is Tropical World, where you can observe butterflies, reptiles, meerkats and bats.
If you love animals as much as we do, you'll love visiting the best zoos in England. Prefer close encounters? Read about England's best safari parks.
6. Meanwood Valley Urban Farm
Meanwood Valley Urban Farm is a working farm and registered charity. With its environmentally friendly visitors centre, this farm offers an amazing eco-friendly day out in Leeds to those who want to get closer to nature and wildlife.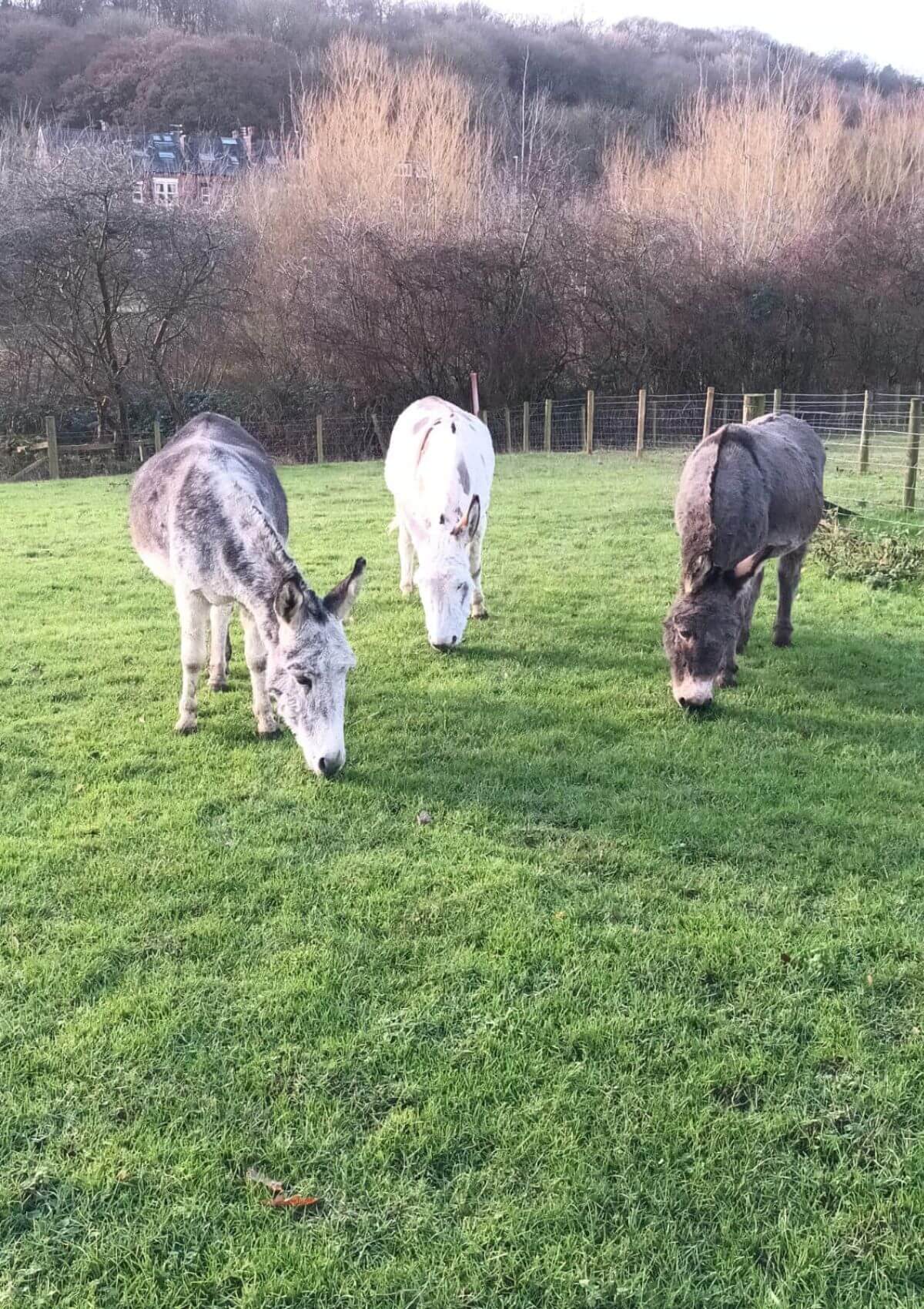 At the farm, you can learn about all aspects of farming life, from raising animals to growing crops. You can also meet the animals, which include pigs, sheep and chickens.
7. Harewood House
The Grade I listed Harewood House is a stately home set amid 1,000 acres of beautiful landscapes.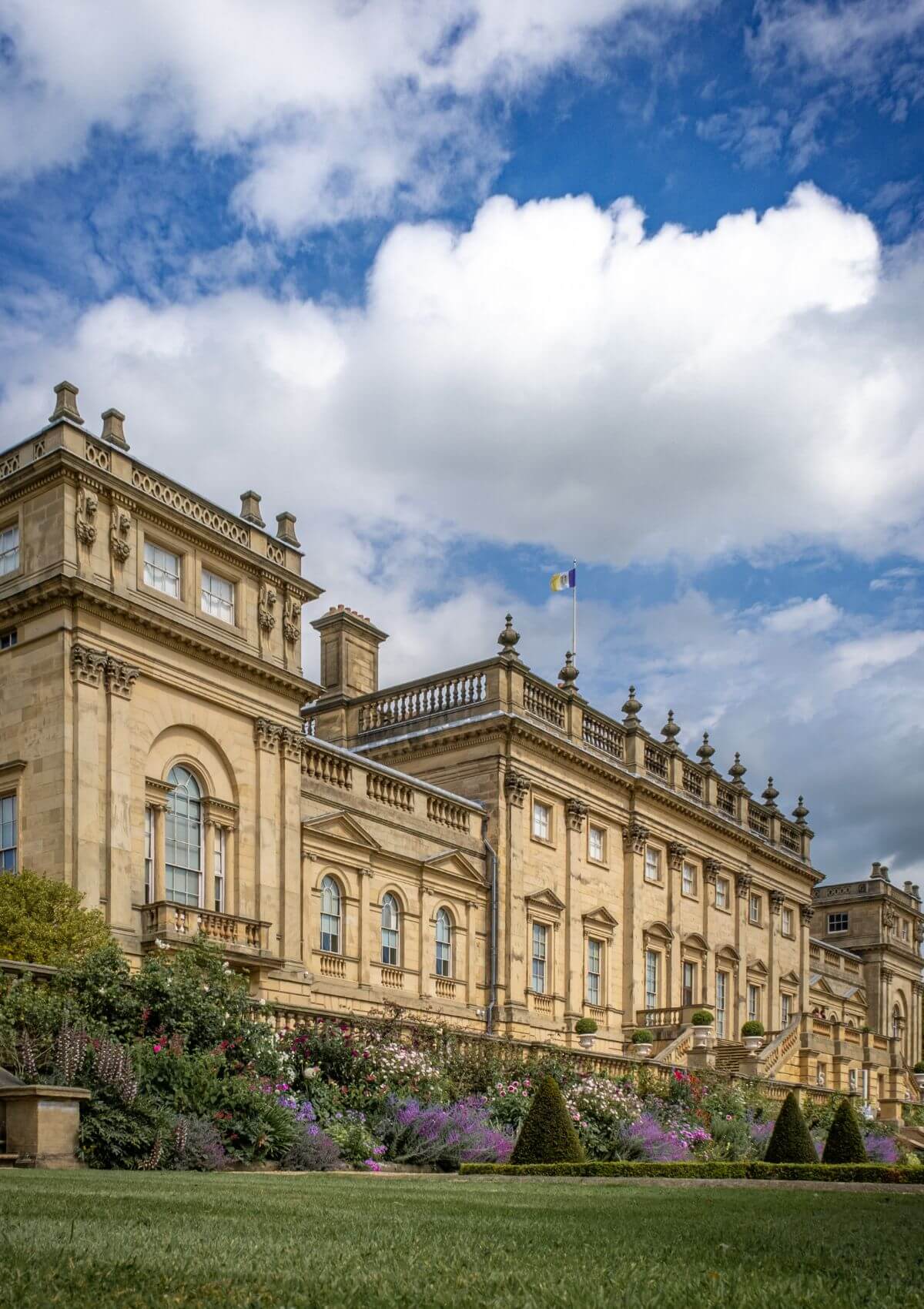 This Palladian-style mansion was constructed between 1759 and 1771 for the Lascelles family, who still own the estate to this day.
There's plenty to do at Harewood House on your day out in Leeds, from exploring the stunning gardens to visiting the on-site bird garden. Harewood House is also an ideal starting point for walks and hikes in the surrounding countryside.
While you're here, you might want to read about more of England's biggest and best gardens.
Best Places for Shopping in Leeds
Wondering where to go shopping in Leeds? From historic streets and protected landmarks to ultra-modern shopping centres, there are plenty of amazing shopping destinations in Leeds to keep you occupied on your day out.
8. Leeds Kirkgate Market
The Grade I listed Leeds Kirkgate Market is one of the largest indoor markets in Europe and a fantastic place to grab bargains and soak up the local culture.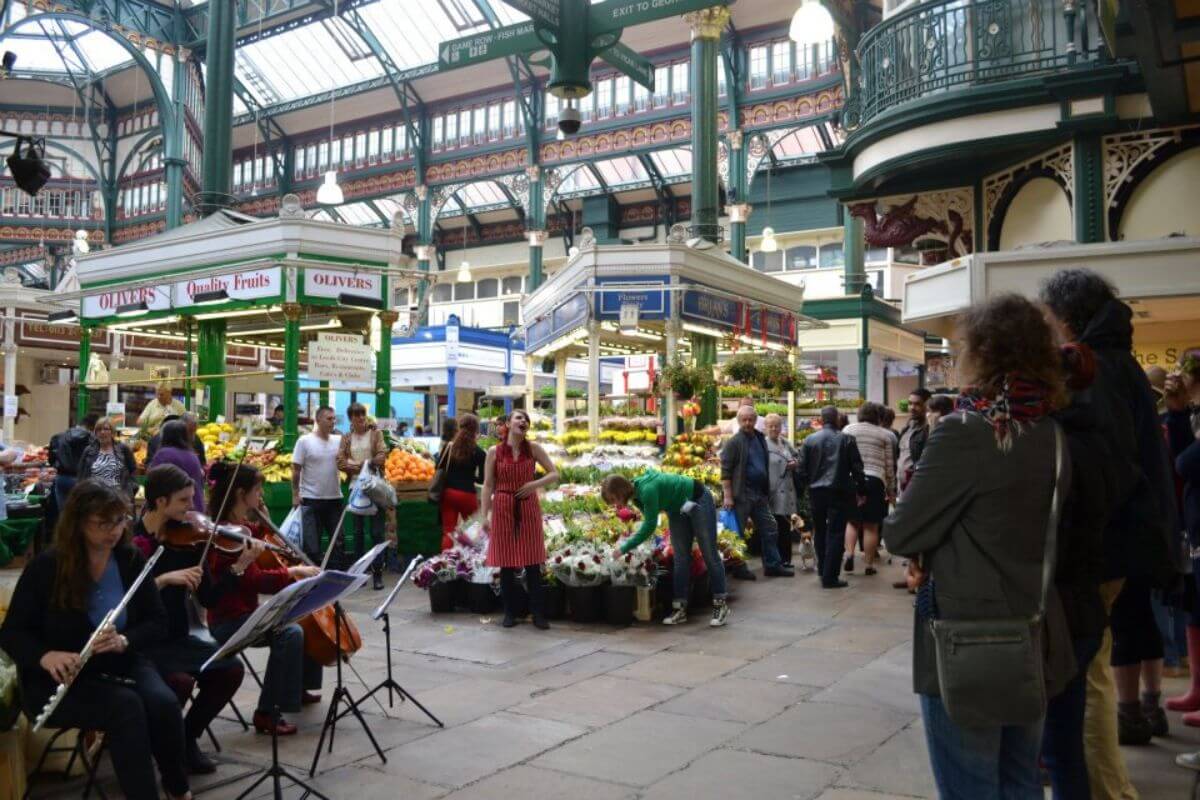 The market is home to over 800 stalls, selling everything from fresh produce to clothes and souvenirs. You can also stop for a bite to eat at one of the many food stalls.
9. Trinity Leeds
Trinity Leeds is a modern shopping and leisure complex located in the city centre, right opposite the Holy Trinity Church.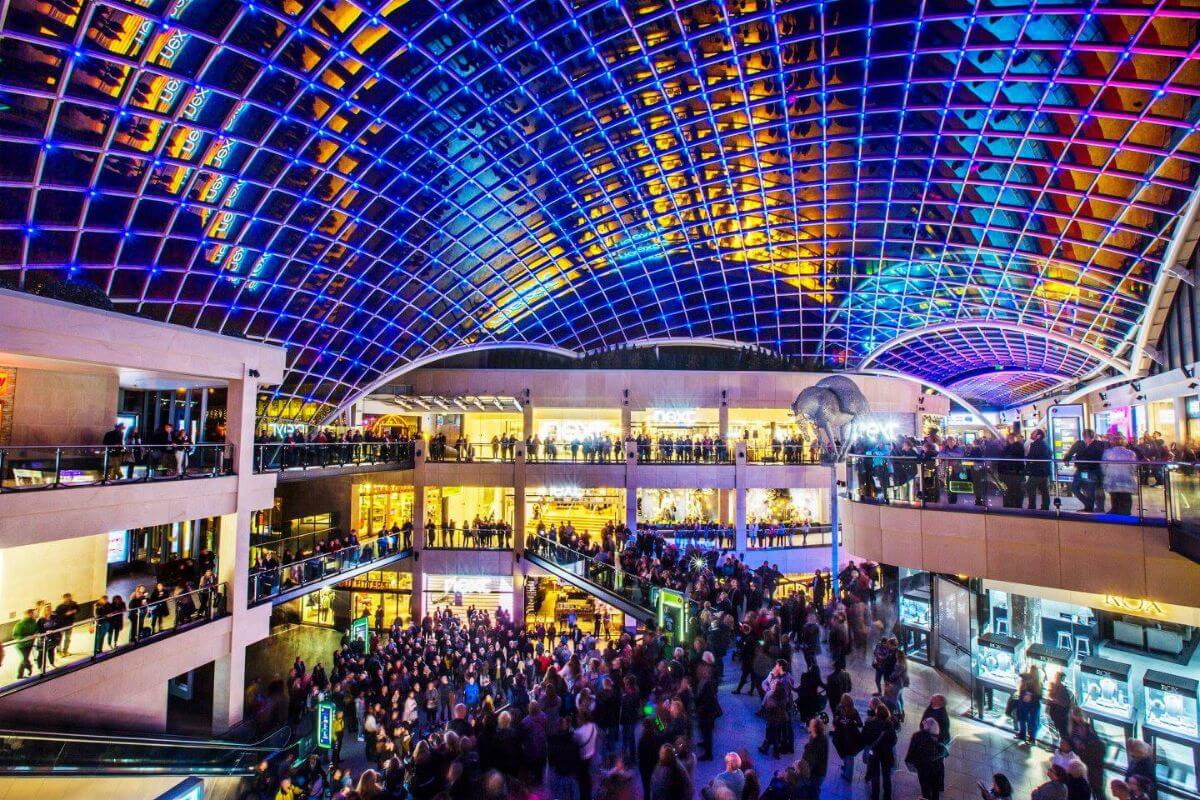 This large shopping centre's many shops include high-street favourites and designer stores. There are also plenty of places to eat, drink and relax, such as the Trinity Kitchen concept food area and the rooftop terrace.
On top of being an excellent place for a day of shopping in Leeds, Trinity Leeds is a top spot for art enthusiasts. Keep your eyes peeled for art installations and sculptures by artists such as Andy Scott.
10. White Rose Shopping Centre
The White Rose Shopping Centre is a massive shopping centre brimming with every type of store you can imagine. It's the obvious choice for when you need to get out of Leeds for a day out but don't want to go too far.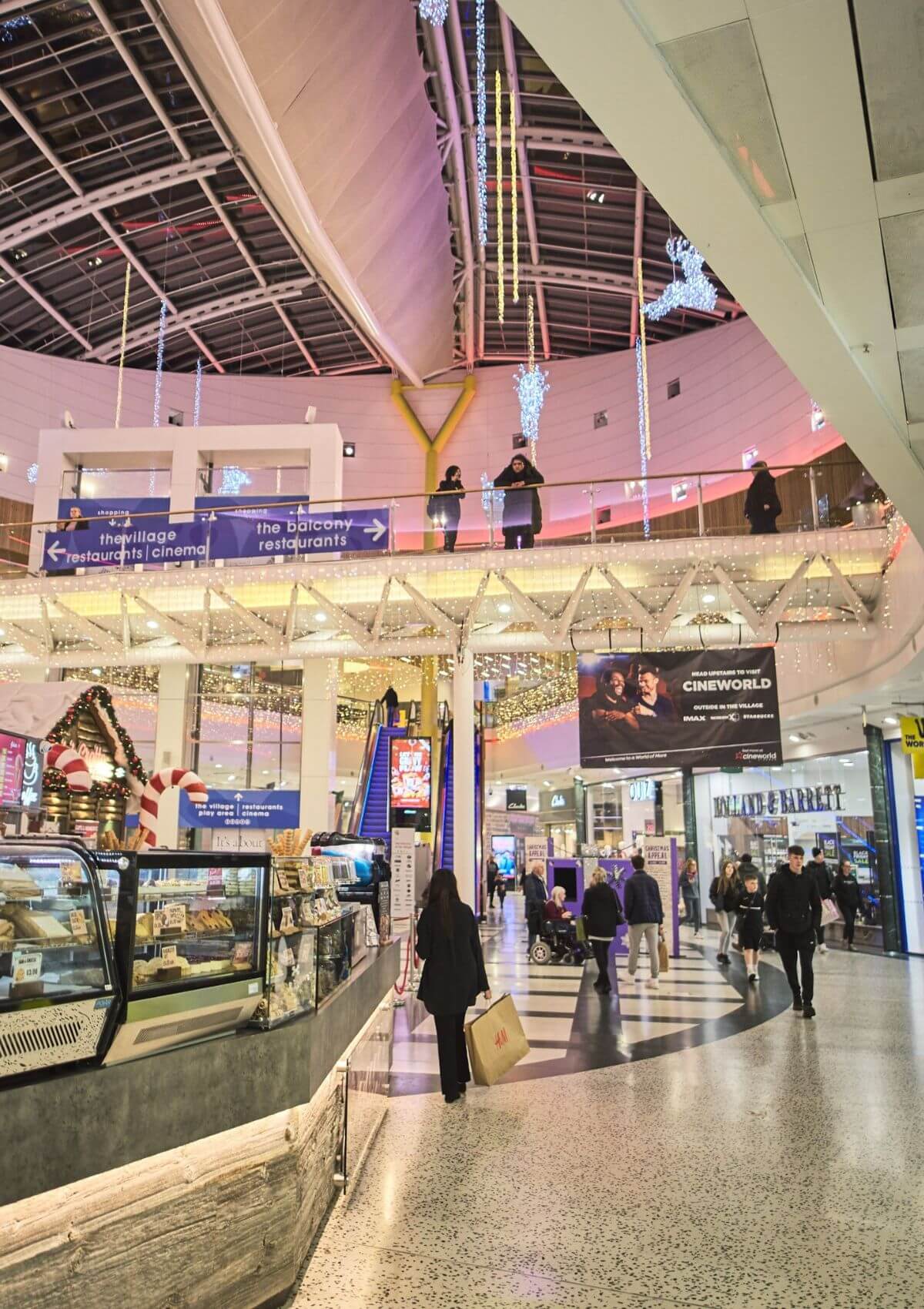 Besides over 120 shops, restaurants and leisure facilities that include an 11-screen cinema, the White Rose Shopping Centre hosts events that include concerts and ice-skating shows.
It takes less than 15 minutes to drive from Leeds to the White Rose Shopping Centre. If you don't have a car, plenty of buses leave from Leeds city centre and usually take around 30 minutes.
11. Leeds Corn Exchange
The Grade I listed Leeds Corn Exchange has been one of the most iconic buildings in Leeds since being constructed in 1863.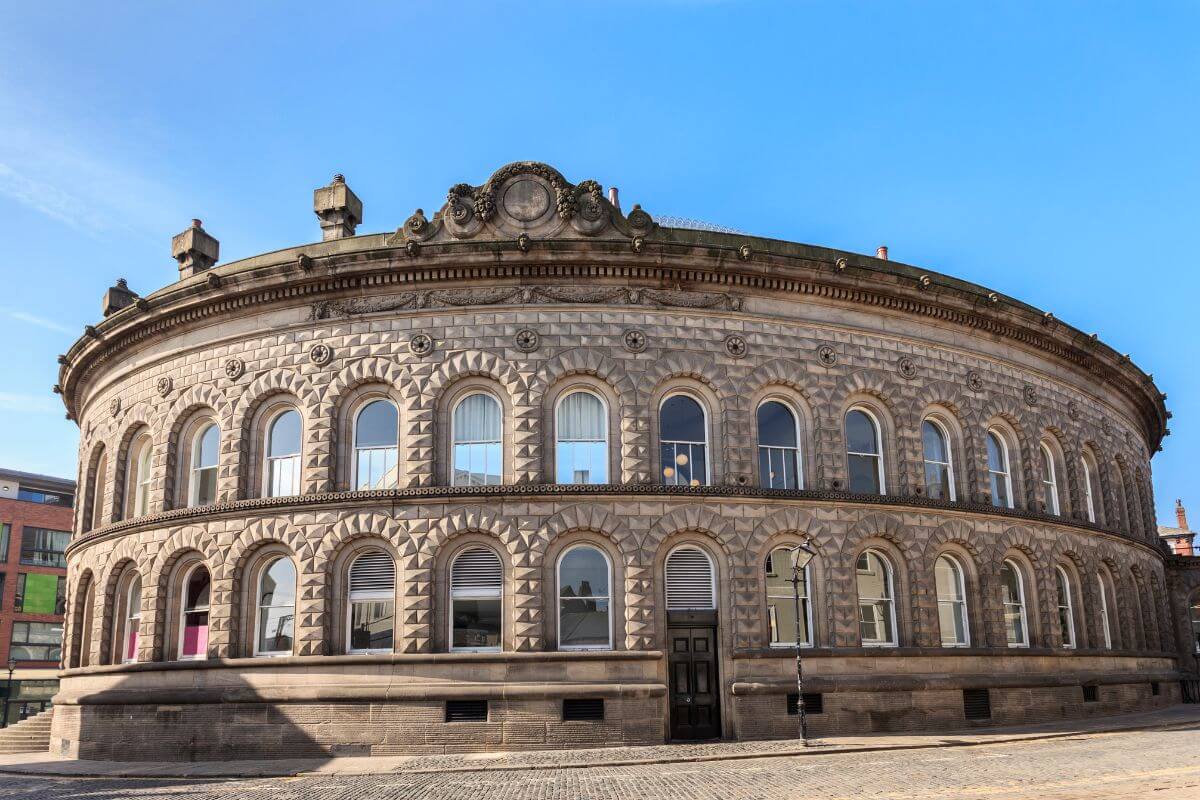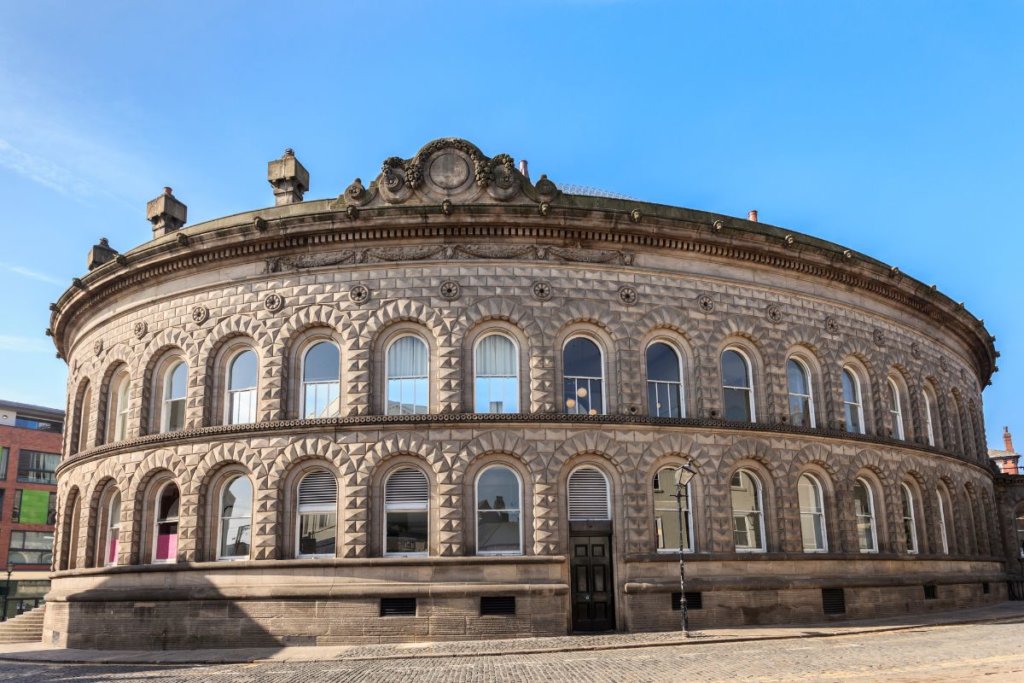 This oval-shaped Victorian landmark is home to a wide range of independent shops, selling everything from clothes and homeware to books and music paraphernalia .
You'll find the Leeds Corn Exchange on Call Lane, one of the oldest streets in Leeds, right next to the famous Leeds Kirkgate Market.
12. Briggate
Briggate is a pedestrianised street in the heart of Leeds city centre, forming the backbone of the city's shopping scene.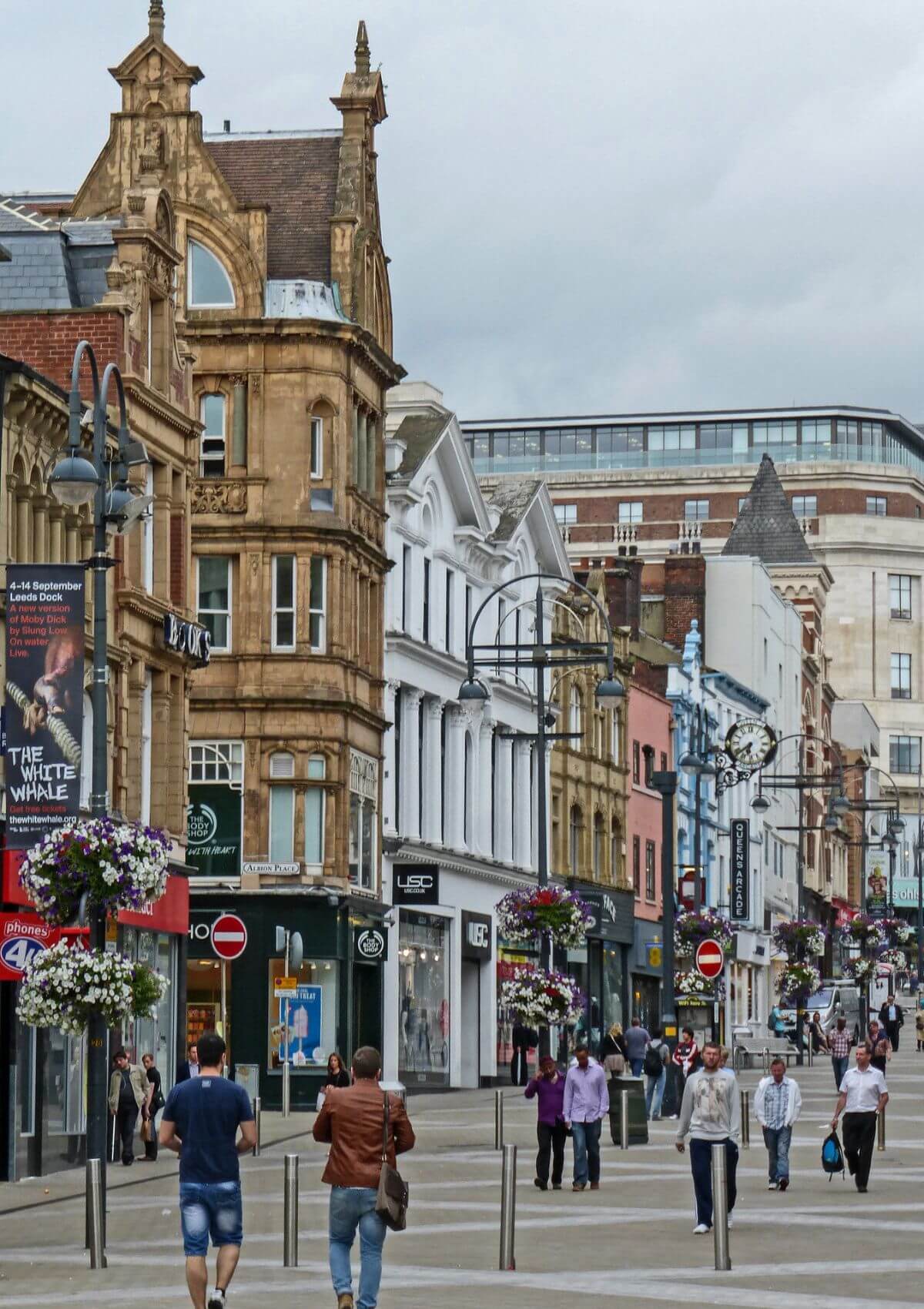 The street is home to shops ranging from high-street chains to quirky independent stores. There are also plenty of places to eat and drink, and the street is almost always lively.
If shopping is your top priority on your day out in Leeds, you'll be glad to know that Briggate is just a stone's throw from shopping meccas such as the Leeds Corn Exchange and Trinity Leeds.
Drinking and Dining in Leeds
Wondering where to eat in Leeds or grab a drink when you need to take a load off your feet? This vibrant city boasts venues that cater to all tastes.
13. Leeds Beers Tours
Join a Leeds Beer Tour to learn about 300 years of the city's boozy heritage. During the tour, you'll find out how beer is made, visit heritage listed pubs and sample plenty of tasty beverages. You'll also get to see some of the most famous landmarks in Leeds while making your way through the city centre.
14. North Bar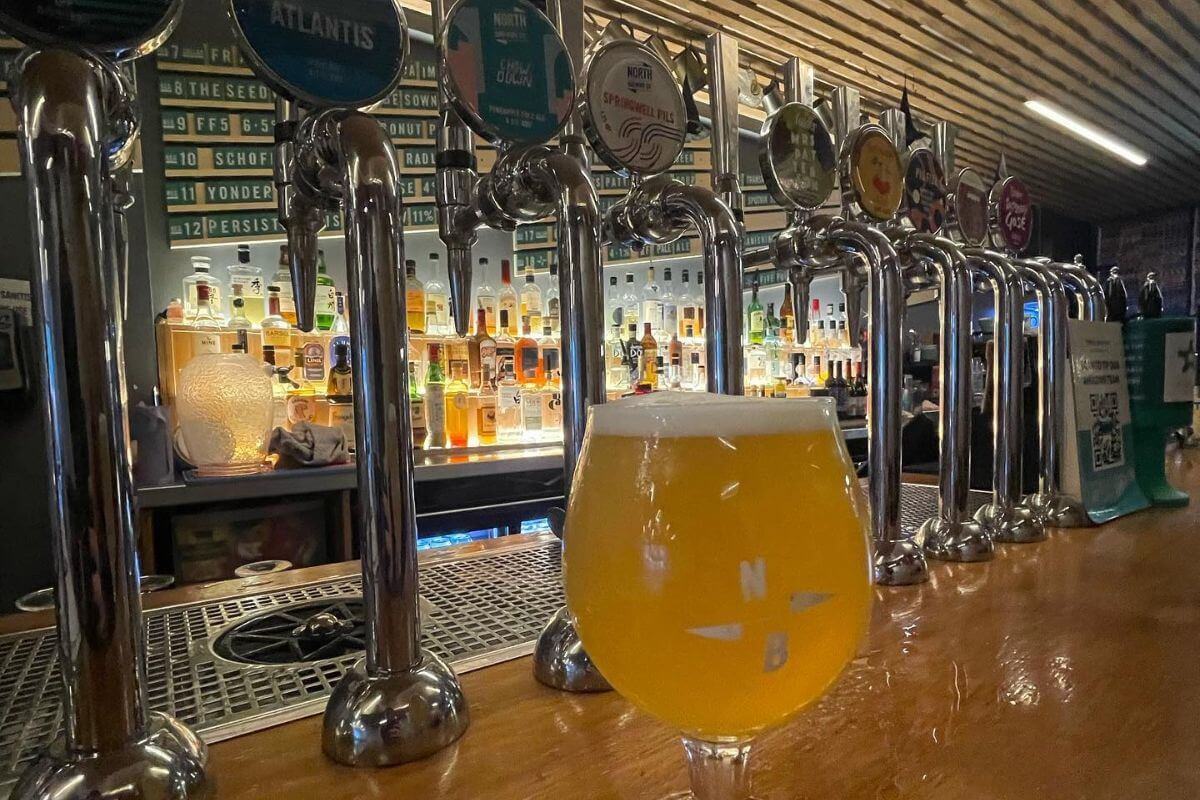 North Bar is a lively spot on New Briggate in the city centre of Leeds. Here, you can order from a menu that features over 50 whiskies, 30 rums, ten gins and rare beers. You can also take in city views from the bar's glass front.
15. Layne's Espresso
Layne's Espresso is a popular Leeds city centre coffee shop where you can order snacks and freshly roasted coffees made by trained baristas.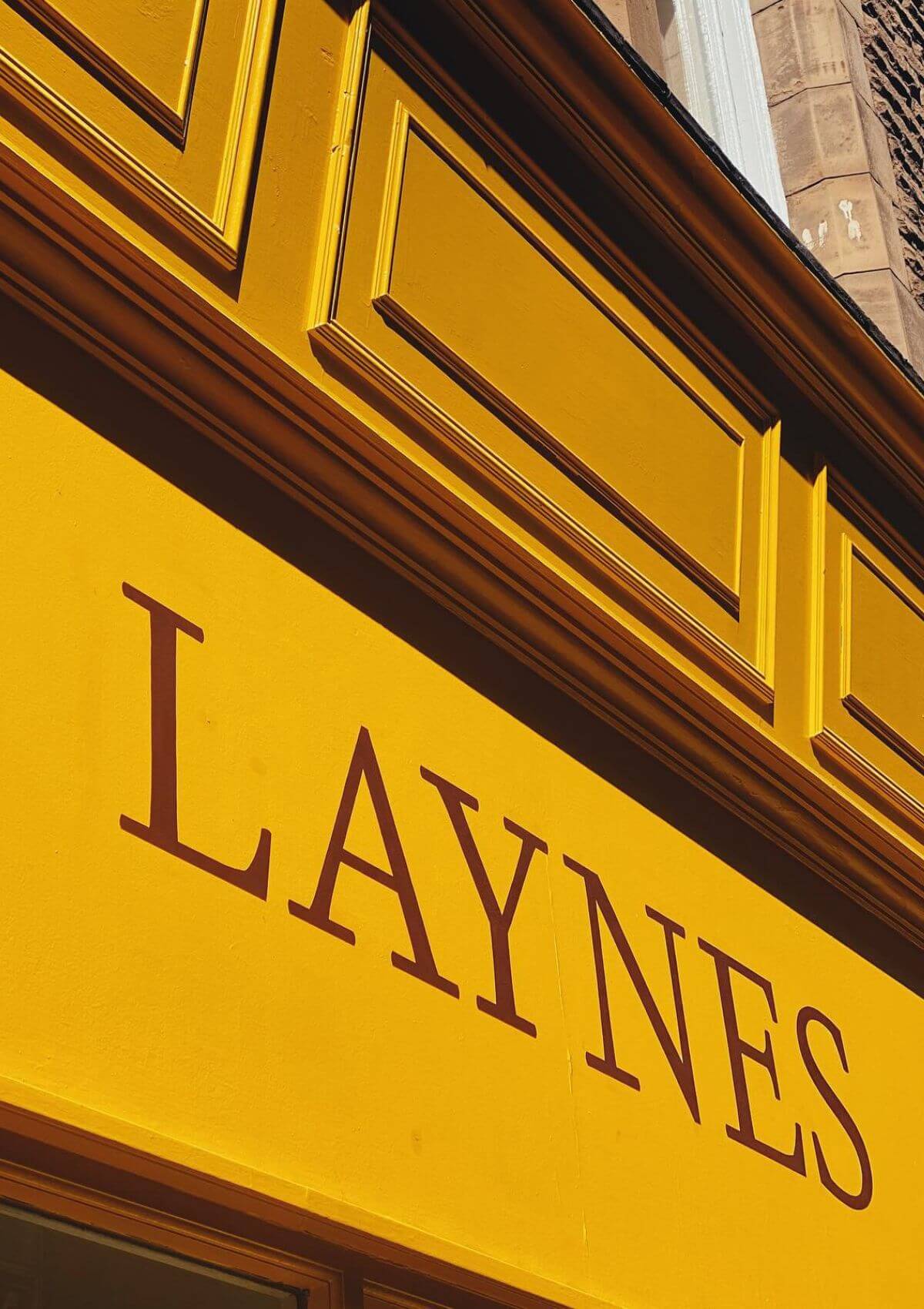 Open from 7:30am to 3pm through the week (6pm on Saturdays and 4pm on Sundays), Layne's Espresso is the perfect place to stop for a morning or afternoon break on your Leeds day out.
16. Bundobust
For tasty Indian street food and a casual craft beer, head over to Bundobust on High Mill, just a few minute's walk from Leeds Corn Exchange.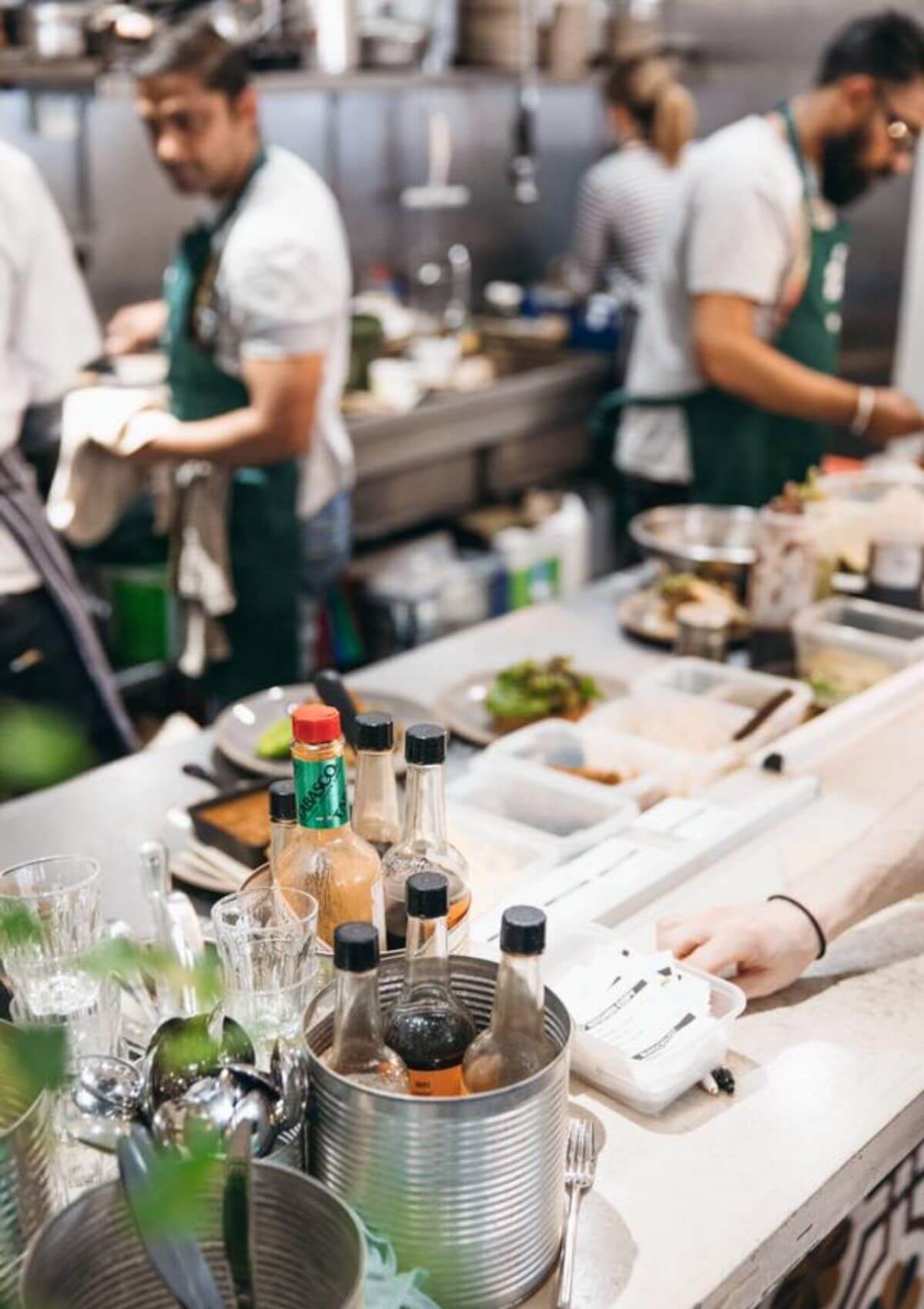 Besides its delicious food, Bundobust is revered for its simple décor of bare brick walls and wooden tables.
Bundobust can be busy at any time, so you might want to book a table in advance.
17. The Cross Keys
The Cross Keys is a small but popular pub that sits alongside Victorian-era industrial buildings towards the south of the city.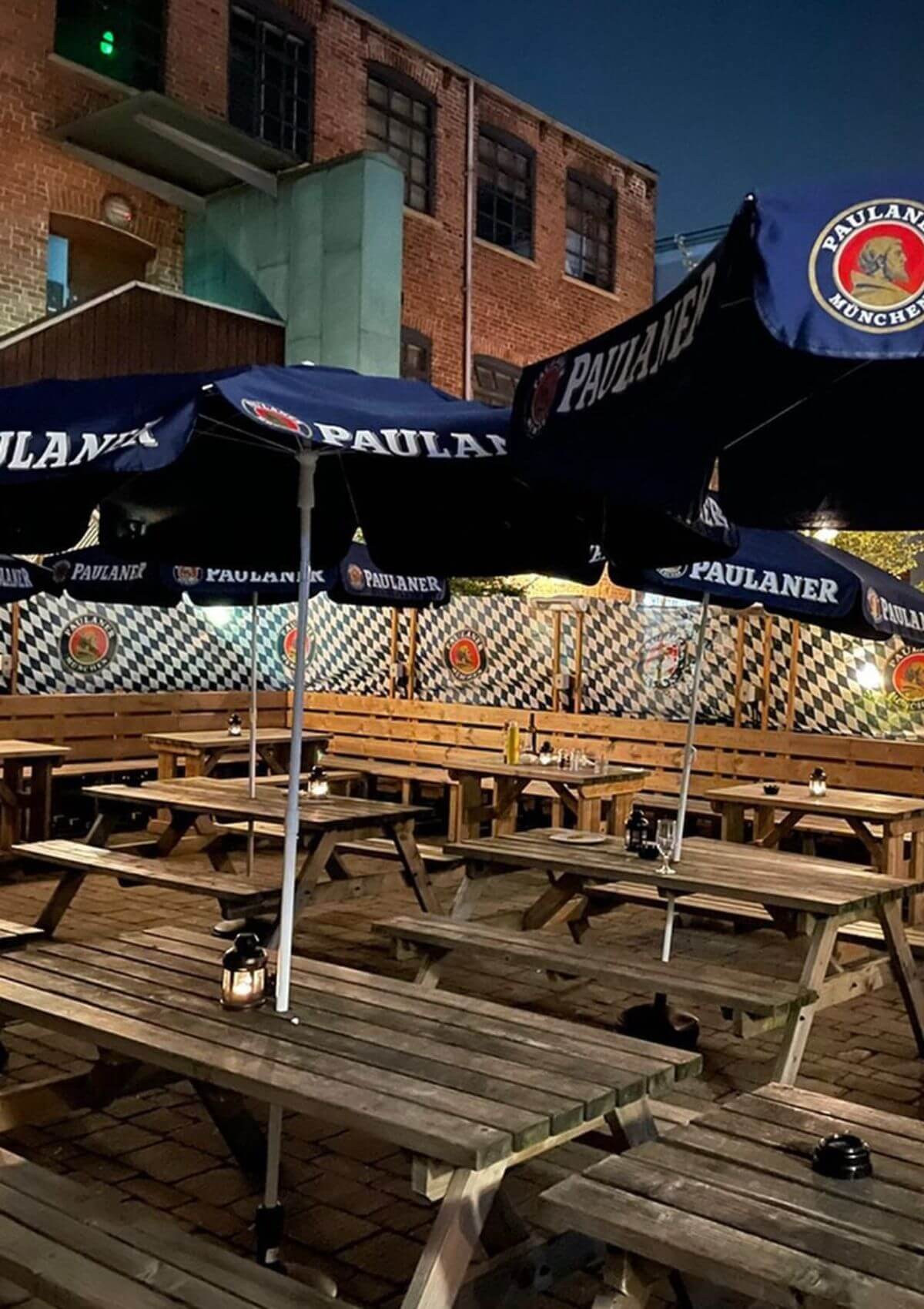 The pub is known for its historic interior and wide selection of beers. It's the perfect place to dig into classic British pub grub with a local ale next to the open fire.
More inspiration for an unforgettable day out in Leeds
With so many amazing things to do and see, you won't struggle to fill your day out in Leeds, whether you want to shop until you drop, take a trip back in time or simply soak up the atmosphere of this vibrant metropolis. Thanks to being so well connected, Leeds makes for an excellent day trip from Sheffield, Manchester and even London. Take an extended break here, and you can head on a day trip to Harrogate and beyond. You can also jump on a train and follow our one-day York itinerary.
If you want to explore the wider county, find out about attractions you should visit in North Yorkshire. To take in views of some of England's most scenic vistas right here in 'God's Own Country', embark on a walk across the Yorkshire Dales.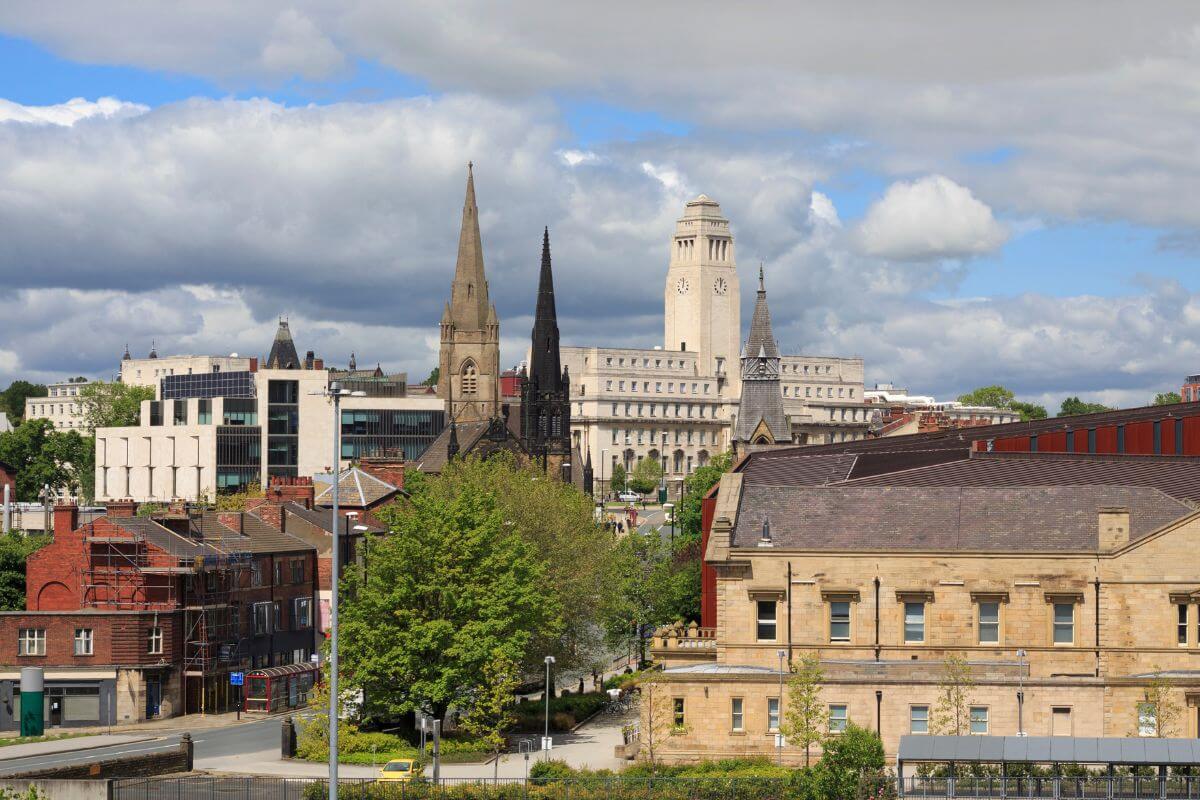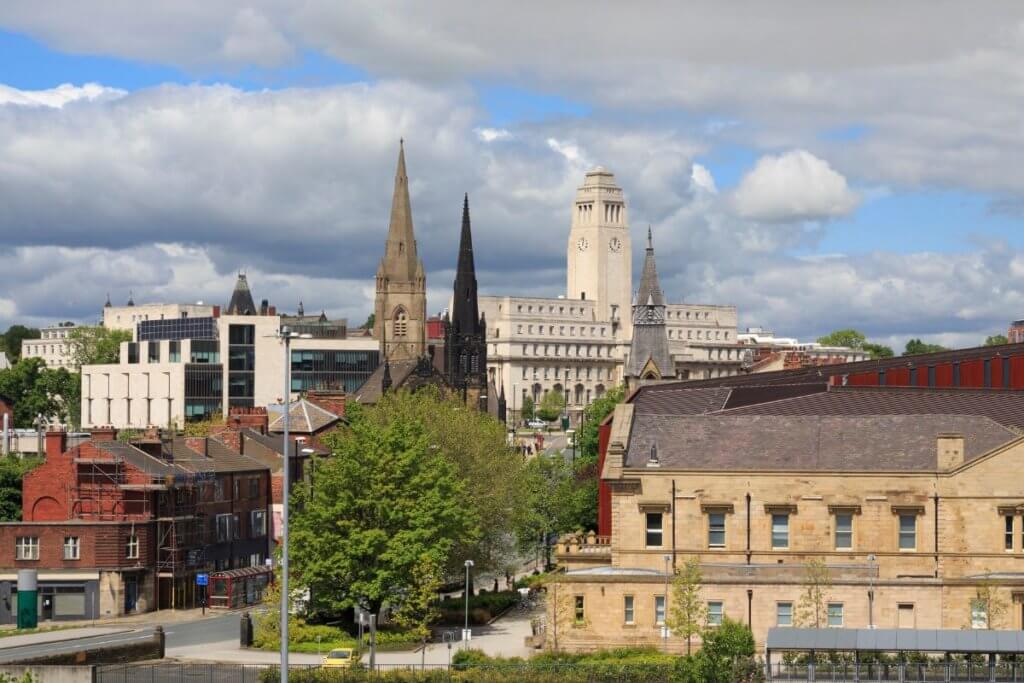 What are some of your favourite things to do on a day out in Leeds? Let us know in the comments below.
Quick list of things to do on a day out in Leeds
Kirkstall Abbey
Royal Armouries Museum
Temple Newsam
Leeds City Museum
Roundhay Park
Meanwood Valley Urban Farm
Harewood House
Leeds Kirkgate Market
Trinity Leeds
White Rose Shopping Centre
Leeds Corn Exchange
Briggate
Leeds Beers Tours
North Bar
Layne's Espresso
Bundobust
The Cross Keys
---