Oxford is sort of like the gateway to the Cotswolds, with excellent transport links to and from, and plenty of things to do in Oxford city centre if you have a day there to explore. It's a fantastic place to spend time, particularly if you love history, so here is our itinerary for a great day out in Oxford.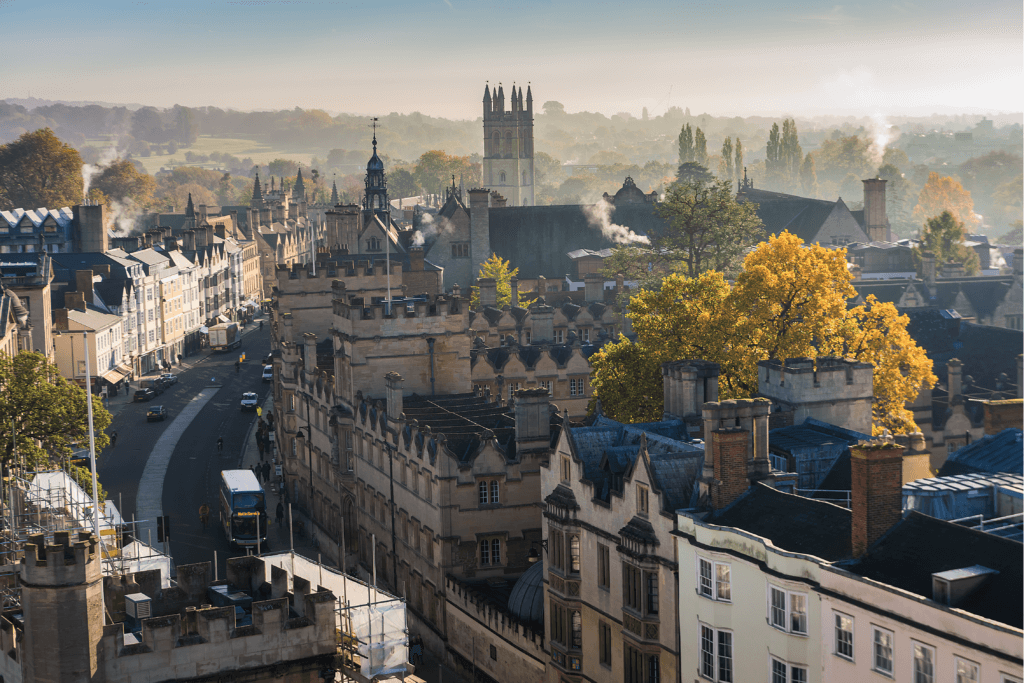 There are lots of things to do while visiting Oxfordshire, but Oxford has to be one of the top cities on the list. Most people know that it's famous for its world-renowned university, ogle-worthy architecture, its connections to Harry Potter (it's easy to find some of the Harry Potter filming locations on your day out in Oxford), not to mention its long list of famous authors such as Lewis Carroll (Alice's Adventures in Wonderland) and J R R Tolkien (The Lord of the Rings).
Oxford is a brilliant place to spend a day and a great pit-stop while exploring the rest of the Cotswolds. If you plan it well, it could be one of the best days out you spend in England, with most things just a short walk away from each other.
Ready to explore the city? Let's go…
9am: Start with breakfast
You'll never be stuck when looking for a cafe in Oxford, as it has many to choose from. Yellow Submarine on Park End Street is a great spot to start your day; it's handy for the railway station and right on the way to the centre of the city so it's very convenient. If you're looking for great food, lovely atmosphere, good value and a brilliant cause, this is the place.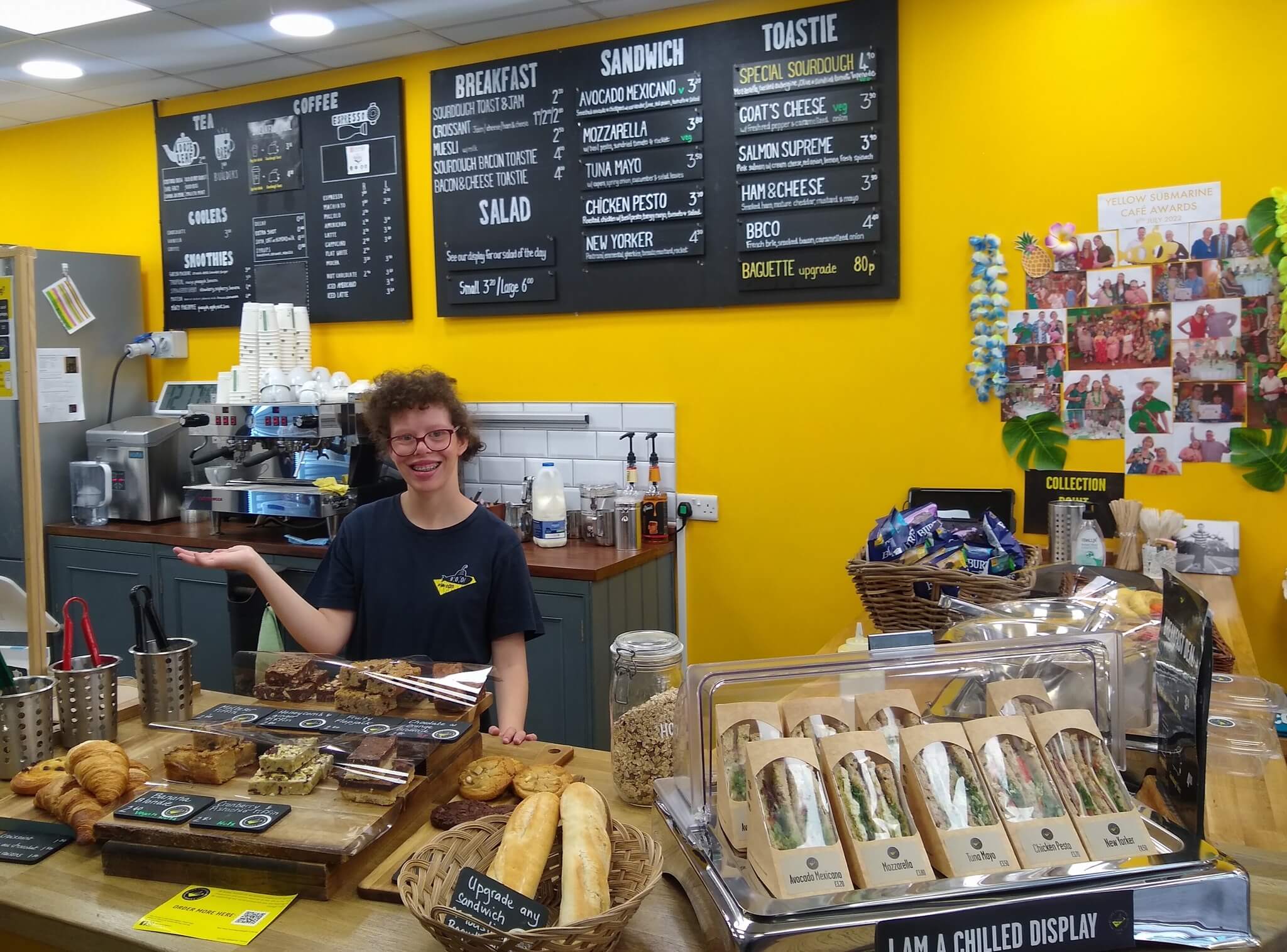 Yellow Submarine was set up to work with young people with learning difficulties in the community aged 11 and up, to help build their social skills, confidence, independence and ultimately their employability. The cafe also supports families and carers with respite, so it's a lovely, uplifting place to start your day out in Oxford.
10am: Explore Radcliffe Square and look for the door to Narnia
When you are fully fuelled, Radcliffe Square is a great place to kick off your itinerary, and you can walk there in about 12 minutes from Yellow Submarine. If you're not big on walking, you can also hop on a bus quite easily, which will give you more time to explore the architecture, the narrow twittens, and to soak up the atmosphere in this historic area of Oxford.
In most places you end up on your day out in Oxford you'll be surrounded by old Oxford University buildings, but it's here that you'll find the famous circular Radcliffe Camera building. It's actually connected to the Bodleian Library via a conveyer belt that goes through a tunnel!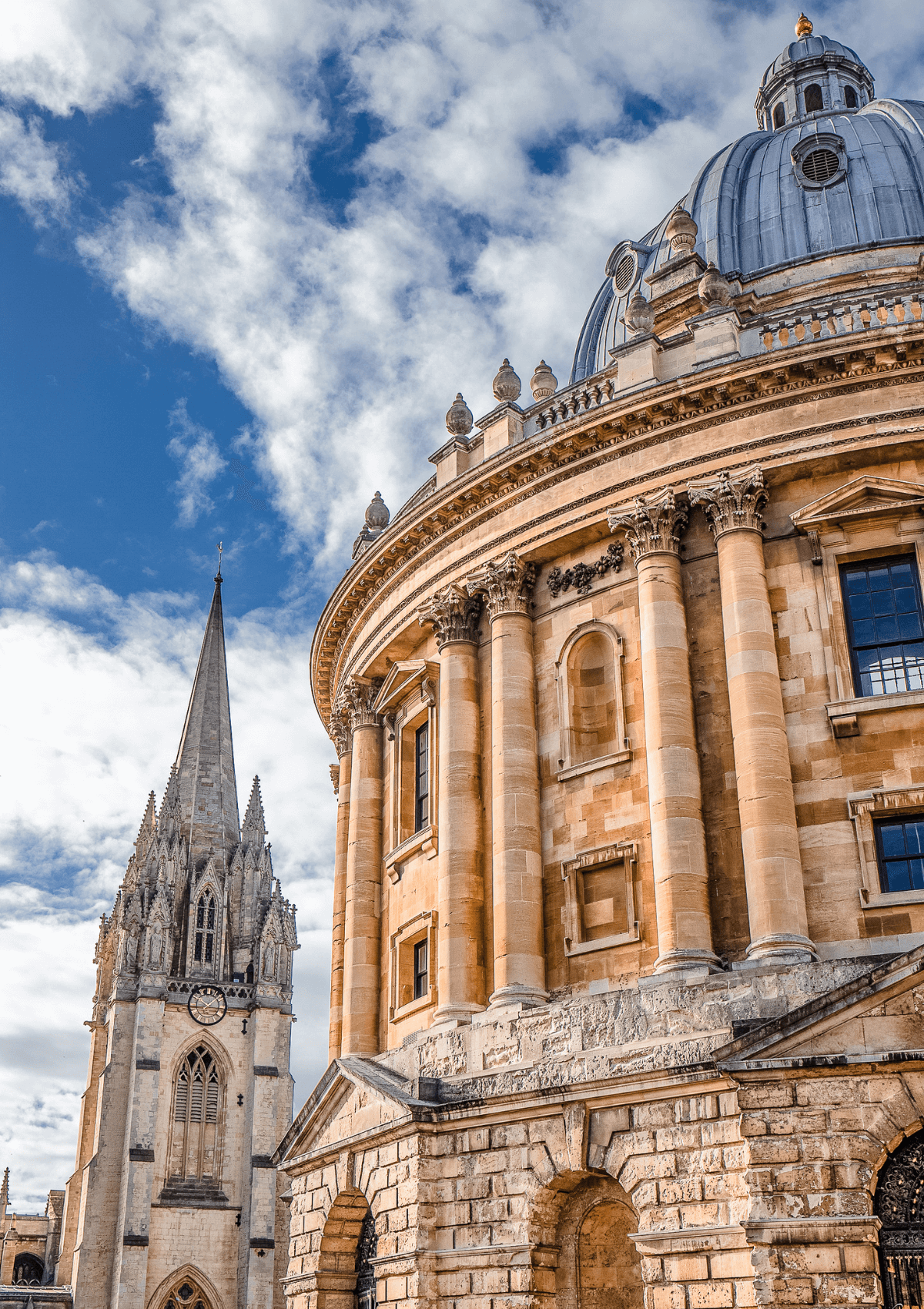 While you're taking in the architecture near to the University Church of St Mary the Virgin, don't forget to look out for the lion-faced door that inspired C S Lewis, author of The Chronicles of Narnia. This is 'the Door to Narnia', and you'll also find the famous streetlight from the book nearby. C S Lewis was apparently a tutor at Magdalen College, so he walked past the door every day — inspiring stuff for aspiring writers or book lovers!
11am: Hit the Ashmolean Museum
You could spend ages wandering around in Radcliffe Square and beyond, but once you're done snapping photos and drinking in the atmosphere, it's time to hit the Ashmolean Museum which is around 10 minutes walk away. This museum is more than 300 years old, and is owned by Oxford University so you can guarantee what you learn on your day out in Oxford will be fascinating and factual.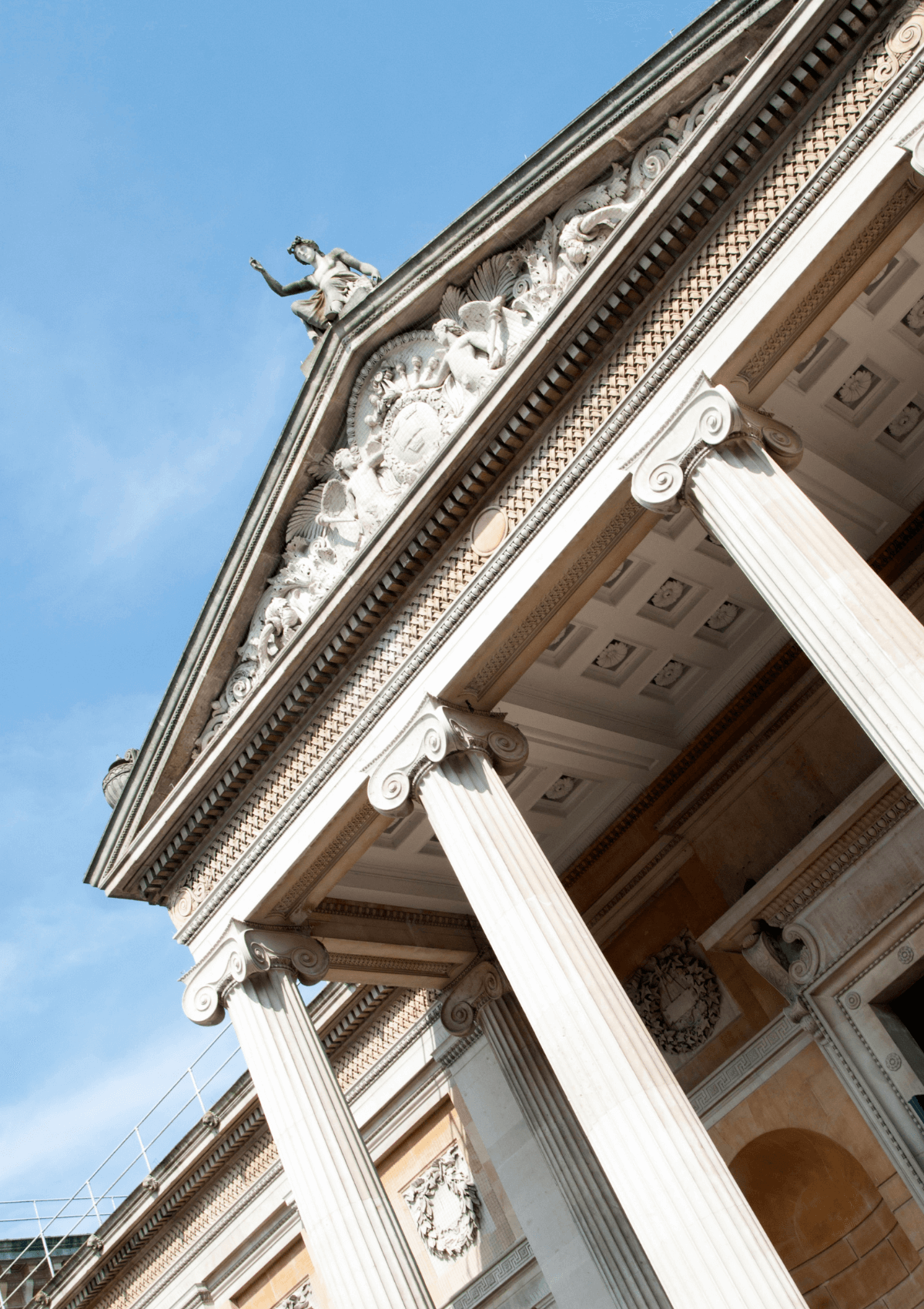 As well as being impressive on the outside, it's home to a huge range of collections and you really don't want to miss it. With many historical exhibits and artworks to browse, the Ashmolean Museum regularly switches up its displays so no two visits will be the same as you learn about the history and mythology of the different exhibitions.
1.30pm: Enjoy lunch at The Old Fire Station
You'll be spoilt for choice when it comes to nice lunch spots for your day out in Oxford, but an easy and pleasant place to rest your legs for an hour is The Old Fire Station, around 5 minutes walk from the Ashmolean Museum. This lovely cafe has a shop which sells local art, run by an arts charity as a fundraiser, and the homemade cafe food is top notch.
The service is friendly here, and you can enjoy looking at some of the artwork while you eat. This is a great place if you're looking for things to do in Oxford for families, as it's a kid-friendly spot with plenty to look at to keep them entertained.
2pm: Visit Oxford Castle and Prison
Speaking of keeping the kids entertained, if you're looking for things to do in Oxford for young adults, Oxford Castle and Prison is a fascinating stop on your city tour that'll be hard for even the most difficult young ones not to like!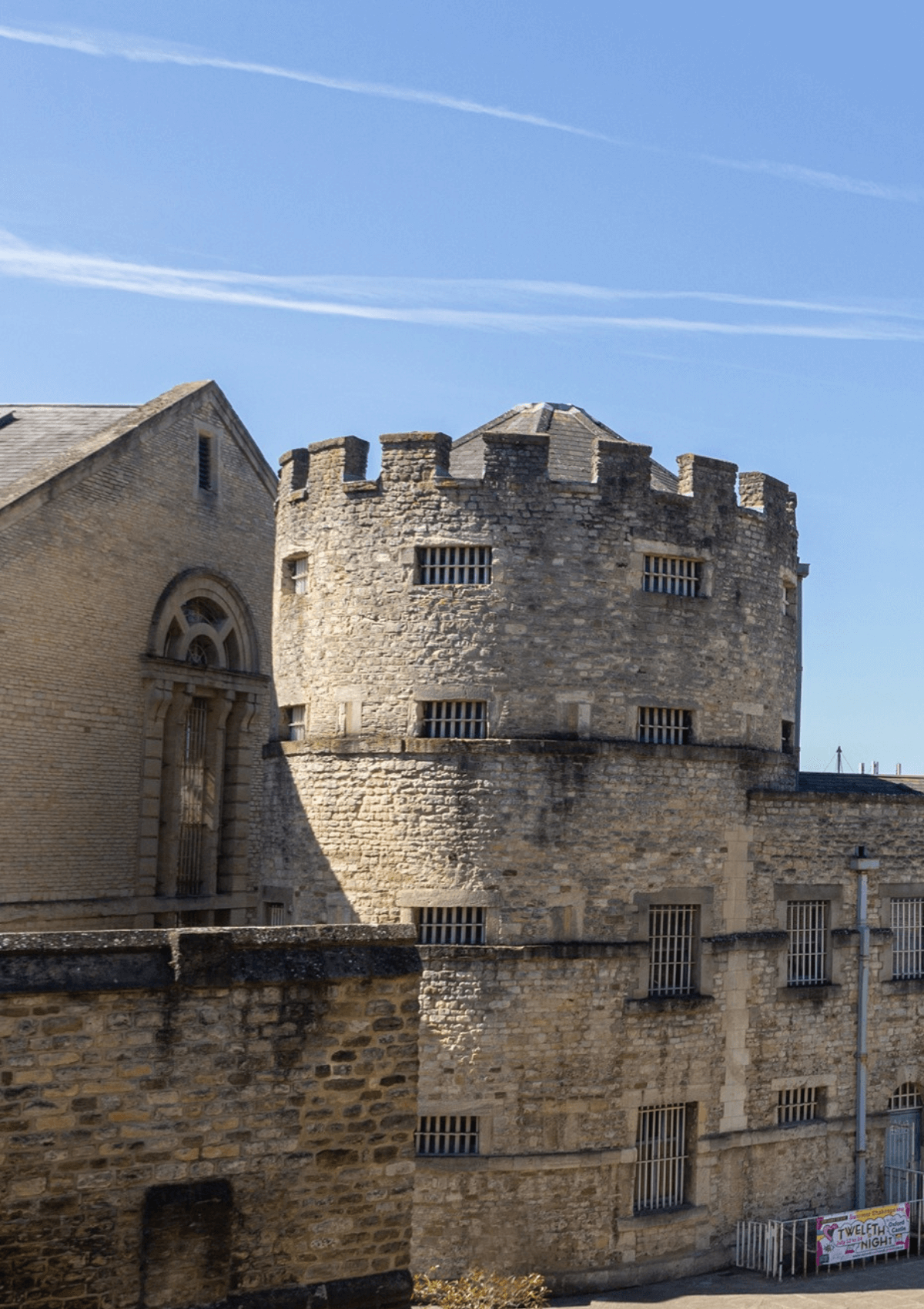 Just 5 minutes walk from the Old Fire Station, the 1,000-year-old Oxford Castle and Prison offers up some of the city's history in a fascinating 50 minute guided tour. Climb up St George's Tower, see what it was like to be stuck in an 18th century prison cell, and if you're brave enough, head down to the candlelit underground crypt.
Love to visit castles? When you're finished your day out in Oxford, check out our list of 17 fascinating castles in England and add some more to your list!
3.15pm: Find the Carfax Tower and Town Hall 
After you're done re-living 18th century Oxford, it's time to head back further to the 13th century! Take a leisurely walk along Queen Street to the Carfax Tower. This iconic landmark is all that remains of the 13th century St Martin's Church, the rest of which was demolished in 1896 to build the road.
The tower is 74 feet tall and it's a pretty important one, which is why no buildings in central Oxford can be built taller than it. You can climb the 99 steps all the way to the top of the tower if you like. It's quite a hike but worth it for the views!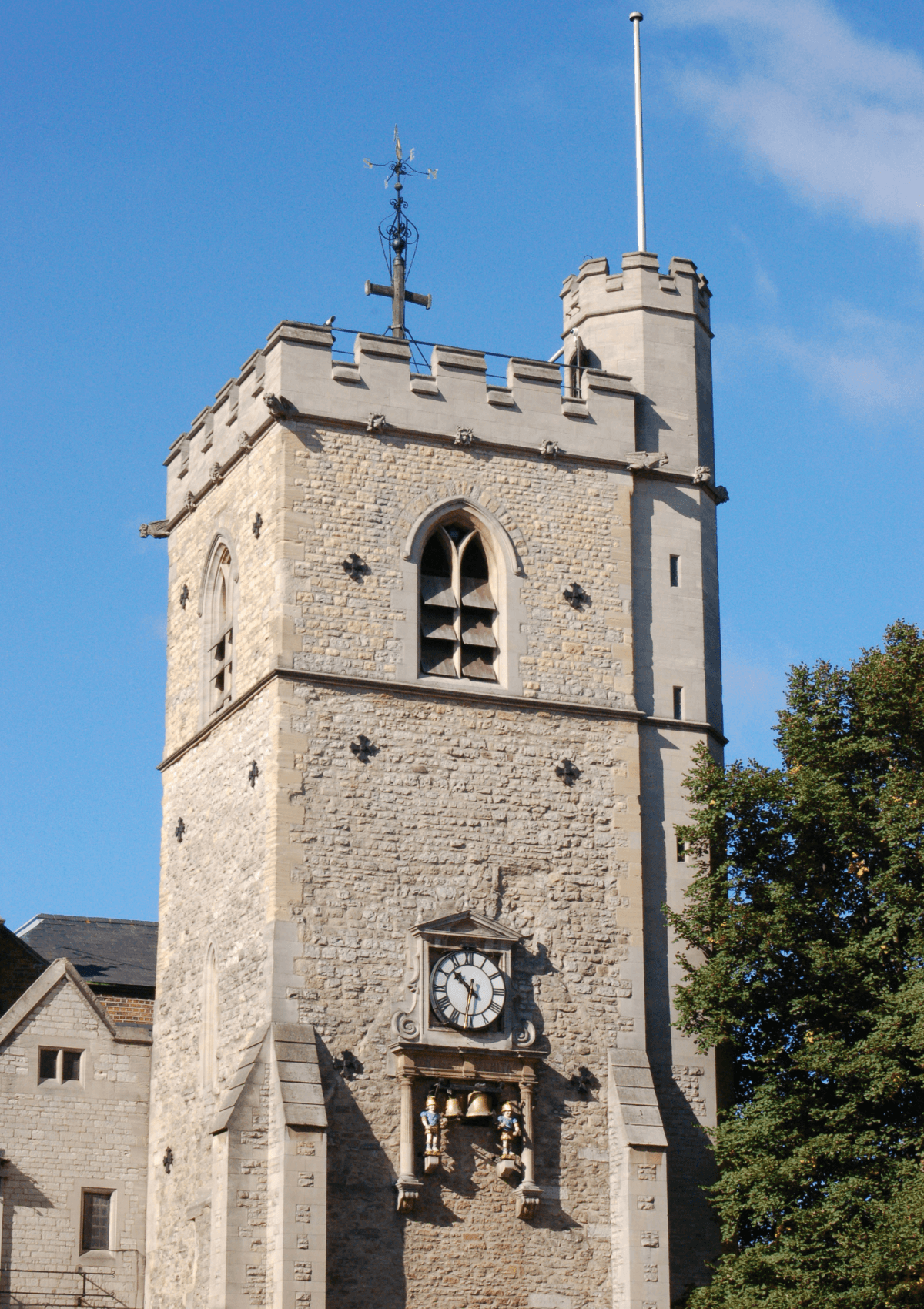 Snap some photos from the top of the tower and from the bottom to commemorate your day out in Oxford, because there are a lot of great angles for snapping pictures near the Carfax Tower. Don't forget its famous, ancient clock!
When you're done, turn right and take in architect Henry Hare's Jacobethan architecture of the Oxford Town Hall.
3.45pm: Have refreshments at Oxford's Oldest Pub
Just past the town hall, you can turn right onto Blue Boar Street and make a beeline for the oldest pub in Oxford, known as The Bear. Time for some refreshments! Marvel at this incredibly old pub dating back to 1242, and look up to admire its quirky and immense collection of ties dating back to the early 1900s, representing clubs in the Oxford area and globally.
This is a great pit-stop for a drink between activities during a day out in Oxford, but while you're there why not book a table for dinner later?
5pm: Wander Around Christ Church Meadow
Around a six minute walk from the pub is Christ Church Meadow, a well-known area of calmness in Oxford. The meadow is a gorgeous green space with views of some of the famous Oxford buildings, and a great place to walk along the river bank on a nice day. If you want a break from walking, just sit there and enjoy the atmosphere.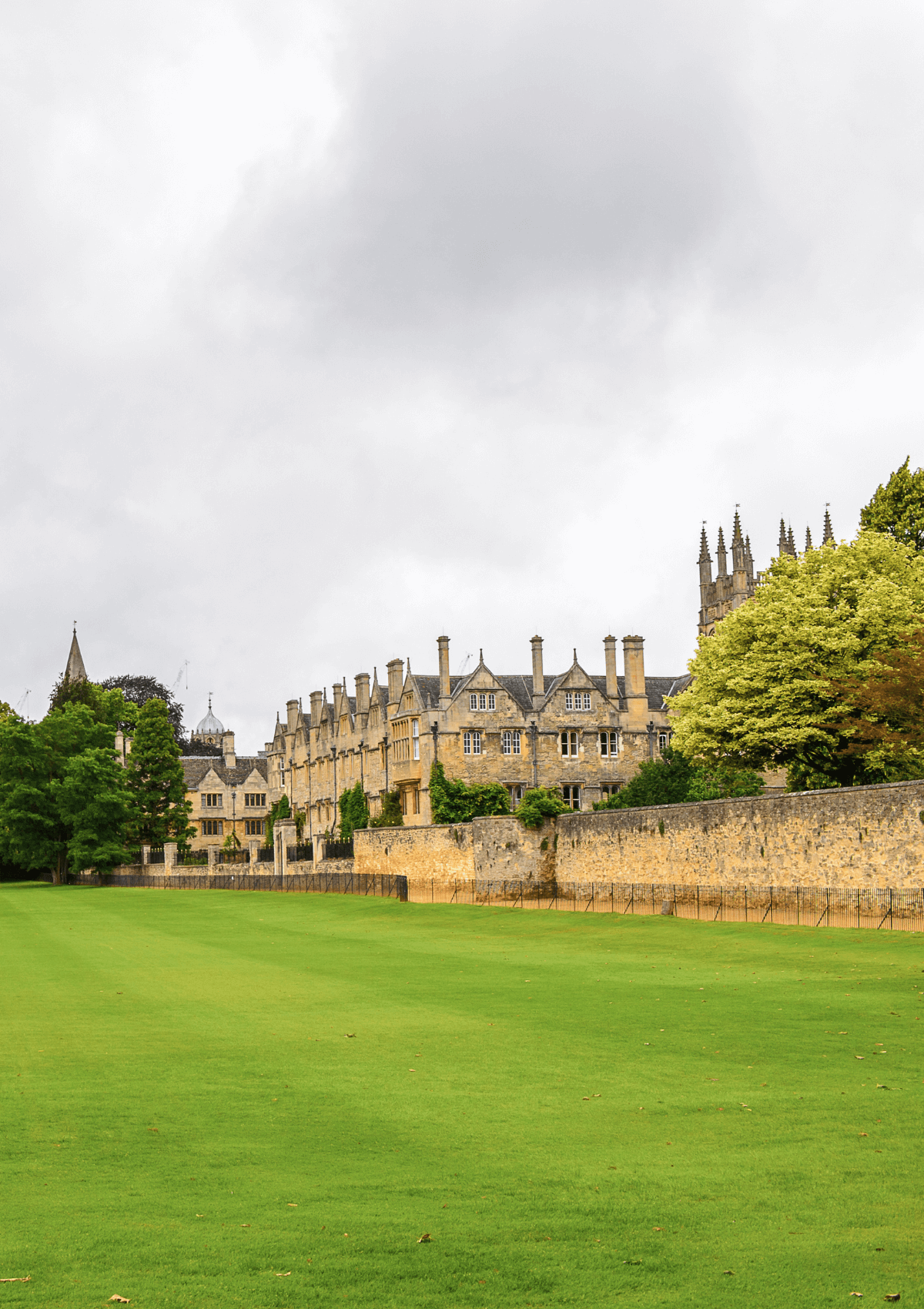 While you're there, the war memorial garden is also situated there so add this to your list of things to see. Christ Church Meadow is a beautiful area and one that's a lot more tranquil than the rest of the city. It's a romantic spot if you're looking for things to do in Oxford for couples.
7pm: Return to The Bear for dinner 
Back at the Bear, it's an excellent choice for your evening meal. Check out their daily specials for scrumptious homemade seasonal specialities that'll fill you up after a long day of exploring the city. Enjoy the friendly atmosphere, chat to locals, flick back through the photos you took throughout the day, and reflect on a great day out in Oxford. It doesn't have to end yet though…
9pm: Stay for drinks or head out
If you're looking for things to do in Oxford at night, there's plenty to choose from. Just a minute walk away from The Bear is somewhere very different; Sandy's Piano Bar. If you're staying over in Oxford and fancy heading out somewhere for some late night fun, then Sandy's is ideal for cocktails, wine, great music and maybe even some dancing.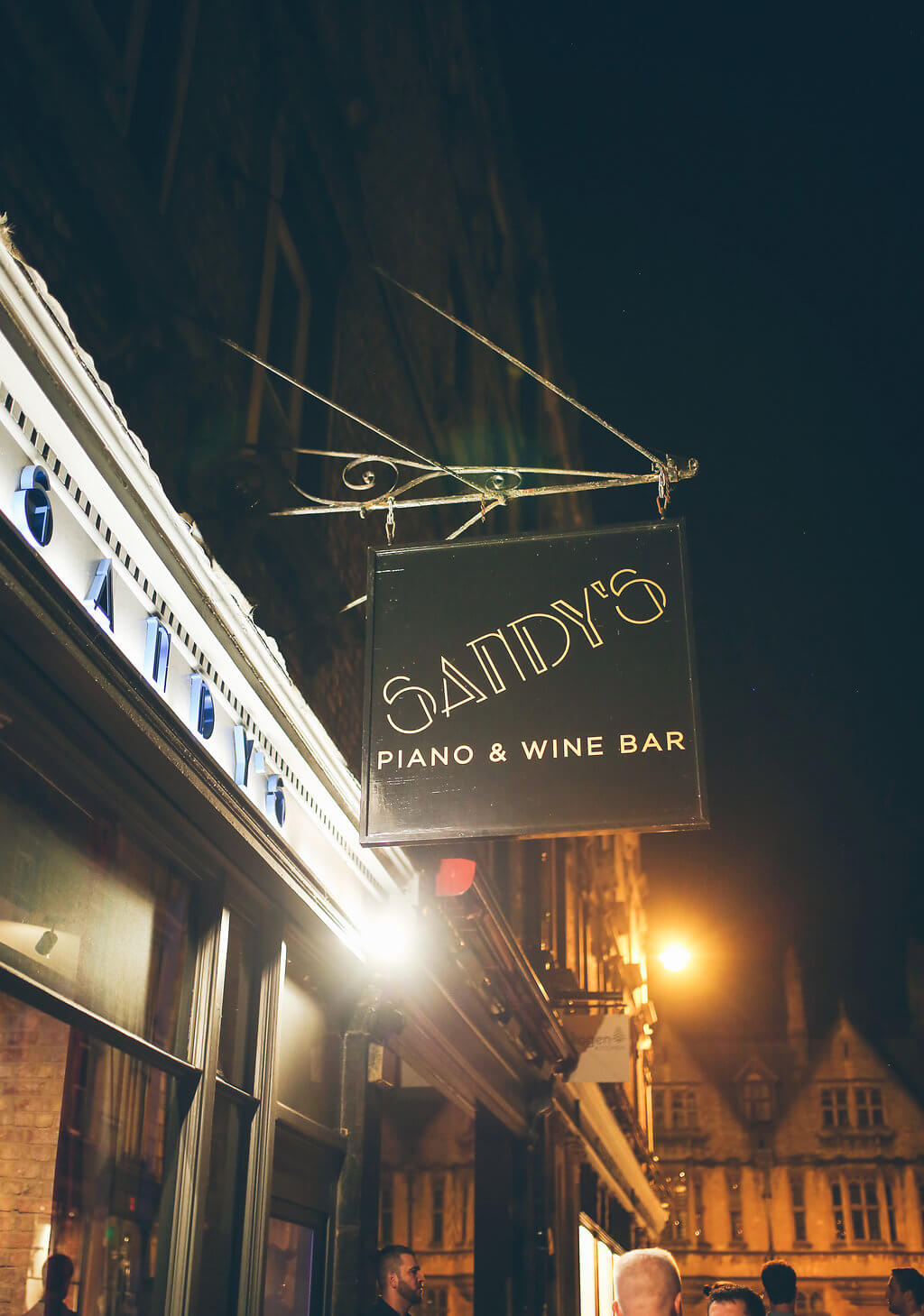 Check their website ahead of time if you can to see what's on, because they often have special guests and open mic nights showcasing some fantastic musical talent. You can walk there, so it's the perfect end to your night.
Thinking of extending your stay in Oxford?
Great idea. The only thing better than a day out in Oxford… is two!
The city has so much to do and see, so instead of trying to pack everything into one day out in Oxford, book a couple of nights there to fully explore and enjoy! If you can't, that's alright. Oxford is a great place to return to again and again while you're visiting the Cotswolds.
Looking for more tried-and-tested days out nearby? Here's our itinerary for a great day out in Bath, and a plan for the best day out in Bristol. Happy exploring!
Quick List: How to Have a Wonderful Day Out in Oxford
9am: Start with breakfast
10am: Explore Radcliffe Square and look for the door to Narnia
11am: Hit the Ashmolean Museum
1.30pm: Enjoy lunch at The Old Fire Station
2pm: Visit Oxford Castle and Prison
3.15pm: Find the Carfax Tower and Town Hall
3.45pm: Have refreshments at Oxford's Oldest Pub
5pm: Wander Around Christ Church Meadow
7pm: Return to The Bear for dinner 
9pm: Stay for drinks or head out
---