Need some ideas for days out in Spring? When the flowers are in full bloom and the cities emerge from hibernation, there's no shortage of indoor and outdoor spring days out in England.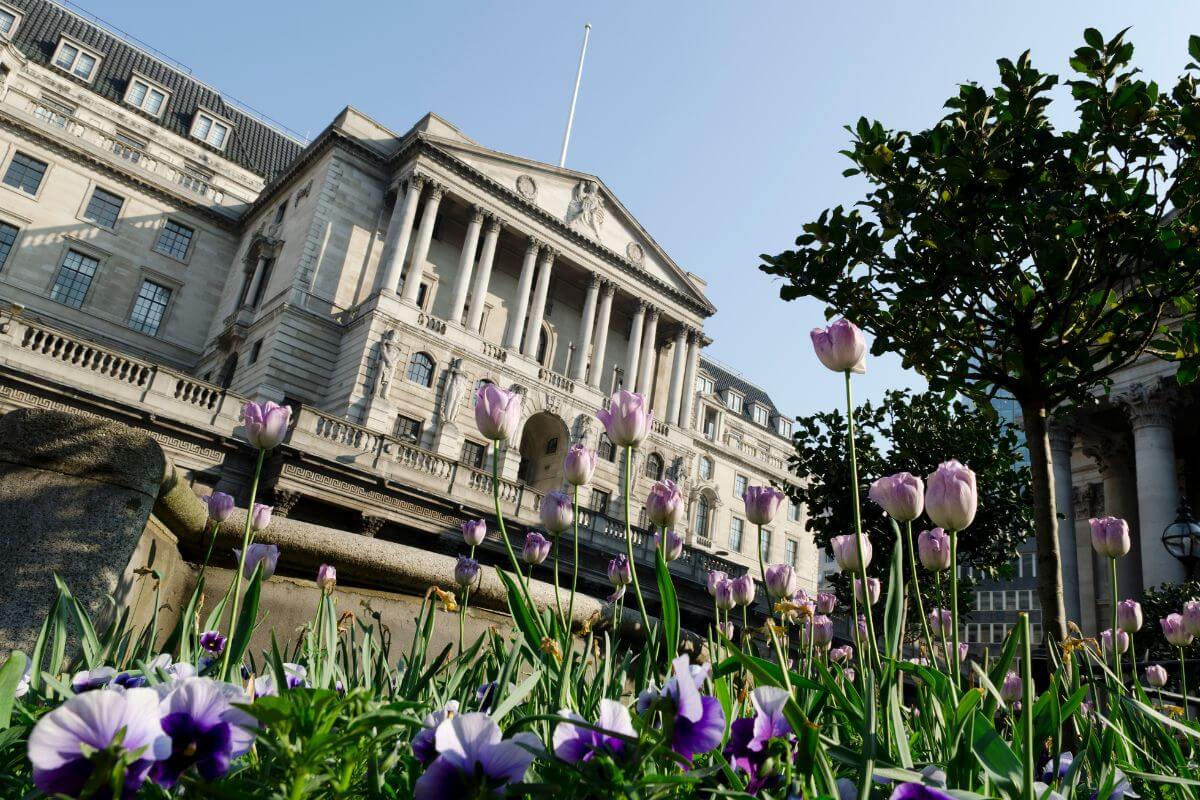 Spring in England might just be our favourite time of year, when we can say goodbye to the cold winter and hello to warmer and longer days.
Just about everything comes to life in spring, from the beer gardens of the cities to the sandy strips of the coast – not to mention seasonal attractions such as safari parks and castles.
On top of everything, spring in England tends to be cheaper and less crowded than summer, making it the ideal time to visit for those who enjoy a bit of serenity.
So, to help you make the most of your days out, here are some of the best things to do in spring in the UK.
Days Out in Spring
Need to get out of the house after a chilly winter? Here are a few exciting ideas for your spring holiday in England.
1. Walk along the ancient York City Walls
The easiest way to soak up the ancient architectural wonders and rich history of York is to walk around the city's historic centre along the York City Walls. The walls date back to the Roman era, though most of what remains standing was constructed around the 13th century.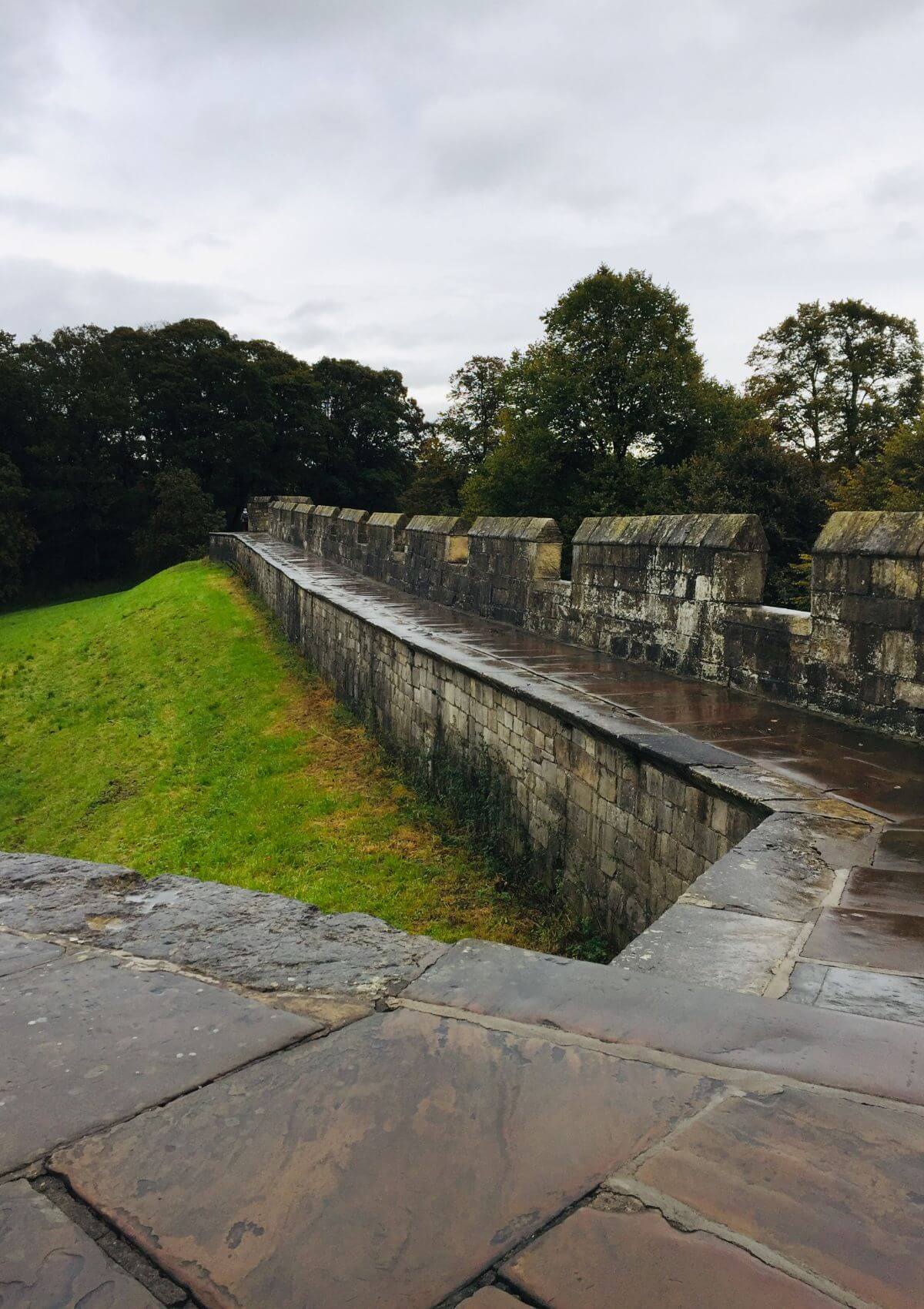 While circumnavigating the city, you'll catch a glimpse of highlights including the Shambles, a cobbled street with centuries-old overhanging buildings, and the mighty York Minster.
During your visit, we recommend heading to attractions such as the National Railway Museum and the Jorvik Viking Centre. You can hit all of York's most popular spots by following our one-day York itinerary.
Spending a few nights in York? You'll have plenty of exciting activities to fill your days in the city, and you can embark on amazing days out from York when you want to get away from the bustle.
2. See the sights of London
London is a fantastic place to visit at any time of the year, but you might want to plan a spring day out to avoid the cold weather of winter and the intense crowds of summer.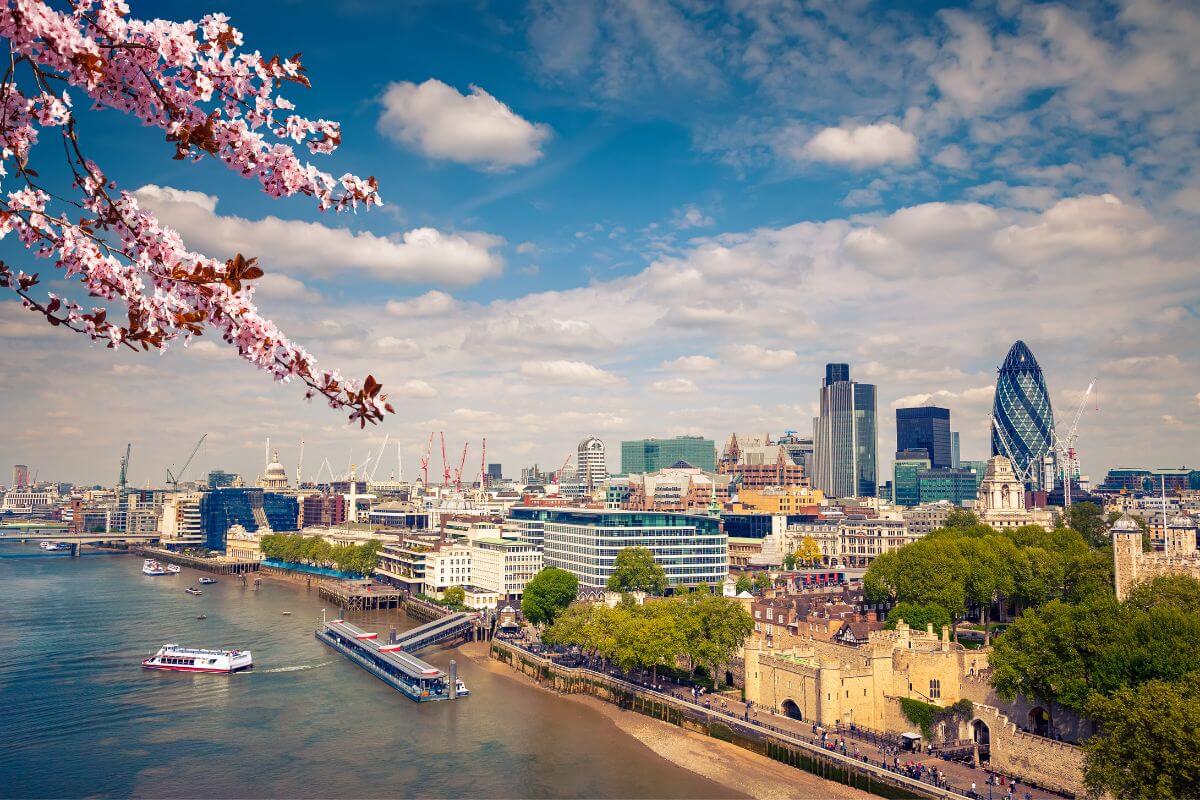 Some of the best things to do in London in spring include Thames river cruises, London Eye rides and inner-city walking tours. If you're a fan of royal attractions, you can discover iconic London landmarks such as Westminster Abbey, Buckingham Palace and the Tower of London, one of England's most famous castles. Spring in England is also the ideal time to watch the Changing of the Guard.
Read more about the best days out in London for insights on how to make the most of your trip. Travelling on a strict budget? You might be interested in free days out in the Capital.
If you're travelling to London, check out this article on esims for the UK.
3. Hike through England's stunning National Parks
You might still need to wear warm clothing, but there's no better time than spring to explore England's National Parks.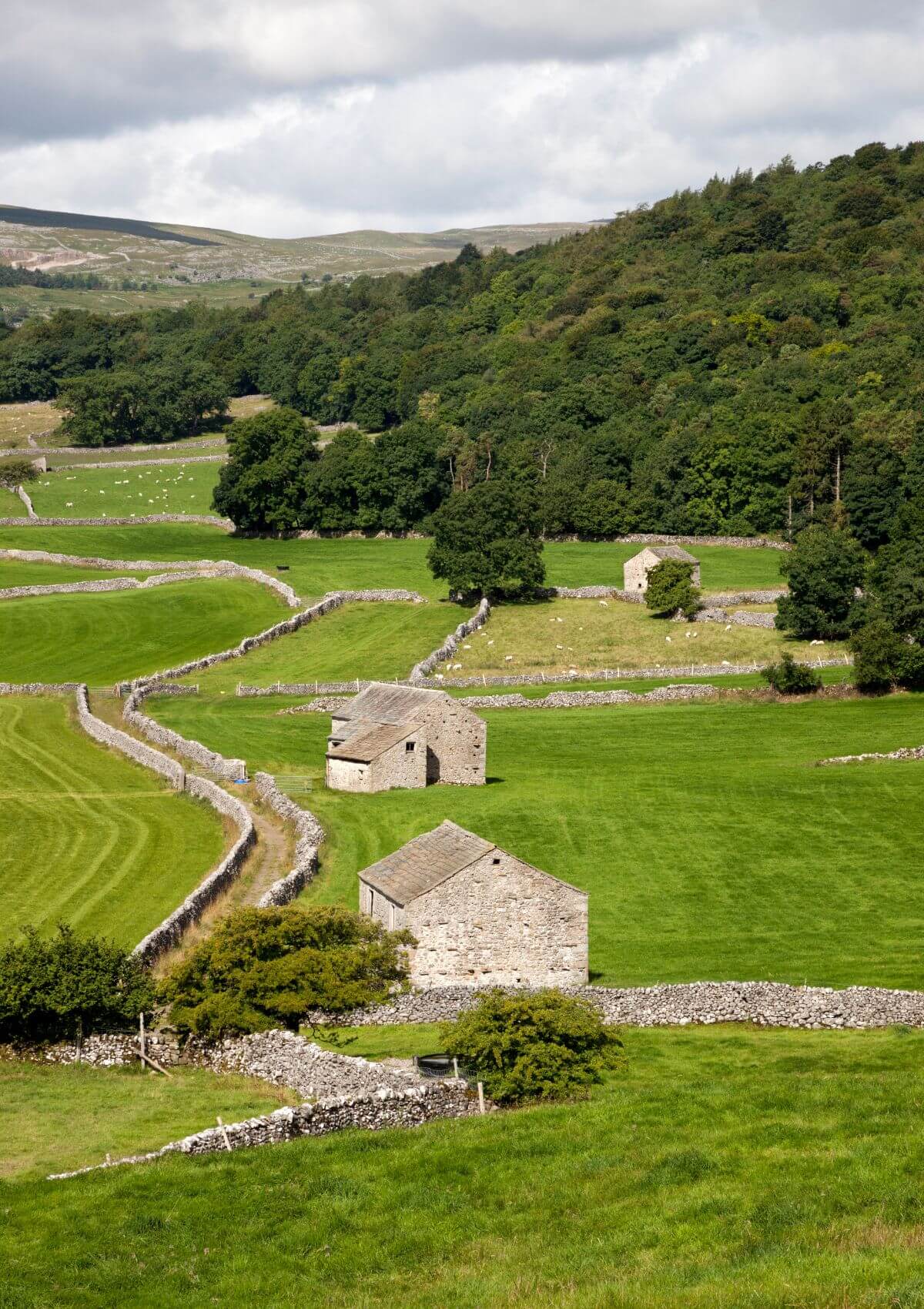 Spring sees the English countryside bloom into life. Plus, if you visit the nation's National Parks before the summer crowds arrive, you'll have huge swaths of quintessentially British countryside all to yourself.
If you're heading 'up north', you might want to embark on a few walks across the Yorkshire Dales or the North York Moors, which is one of the best places to visit on a day out in North Yorkshire.
If you're heading down south, we recommend spring days out at National Parks such as the South Downs, Dartmoor, New Forest and Exmoor.
4. Explore England's biggest and best gardens
If you prefer a view of manicured flowerbeds to rugged wilderness, you should definitely consider visiting a few of England's best gardens this spring.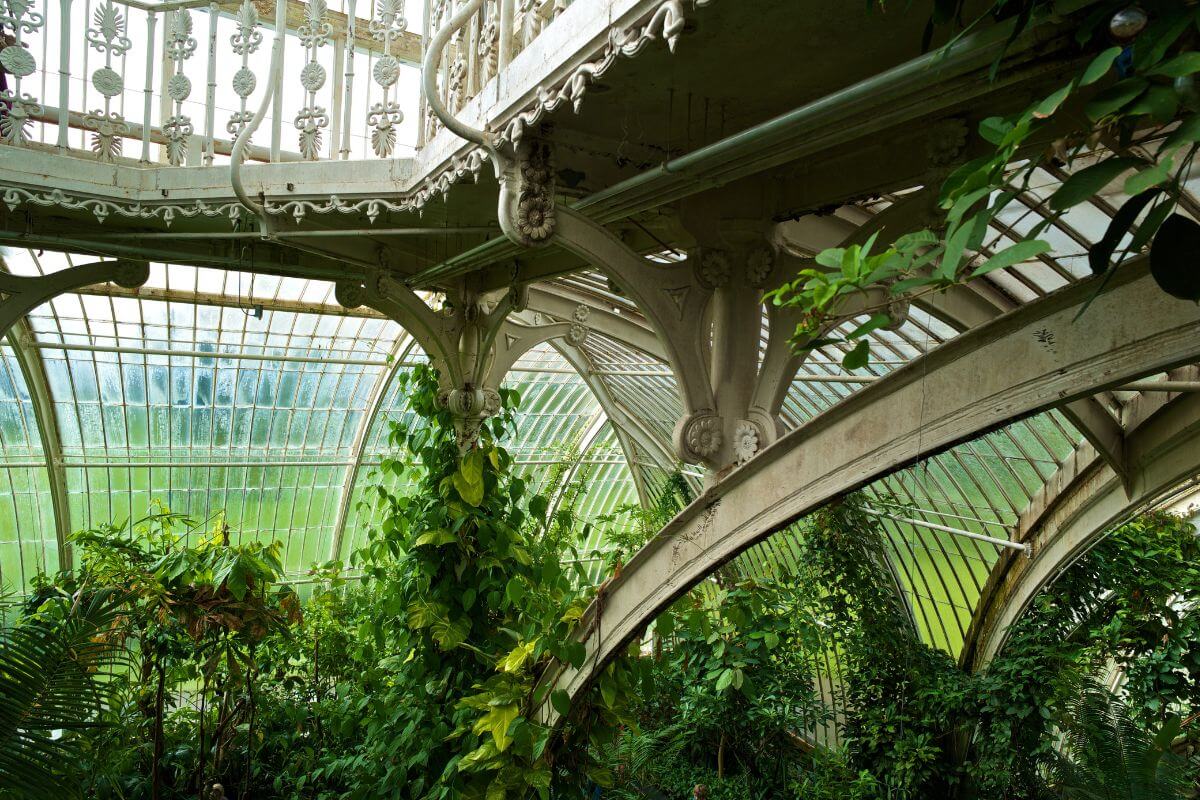 Gardens such as the Lost Gardens of Heligan in Cornwall, Nyman's in West Sussex and Sissinghurt Gardens in Kent look absolutely stunning on a day out in spring in South England. If you're looking for things to do in London, a visit to Kew Gardens won't go a miss.
To the north of England, you'll find delightful places such as Biddulph Grange in Staffordshire and RHS Garden Harlow Carr in North Yorkshire.
5. Embark on a safari
For an eye-opening spring in England, encounter some of our planet's rarest animals roaming freely at a safari park.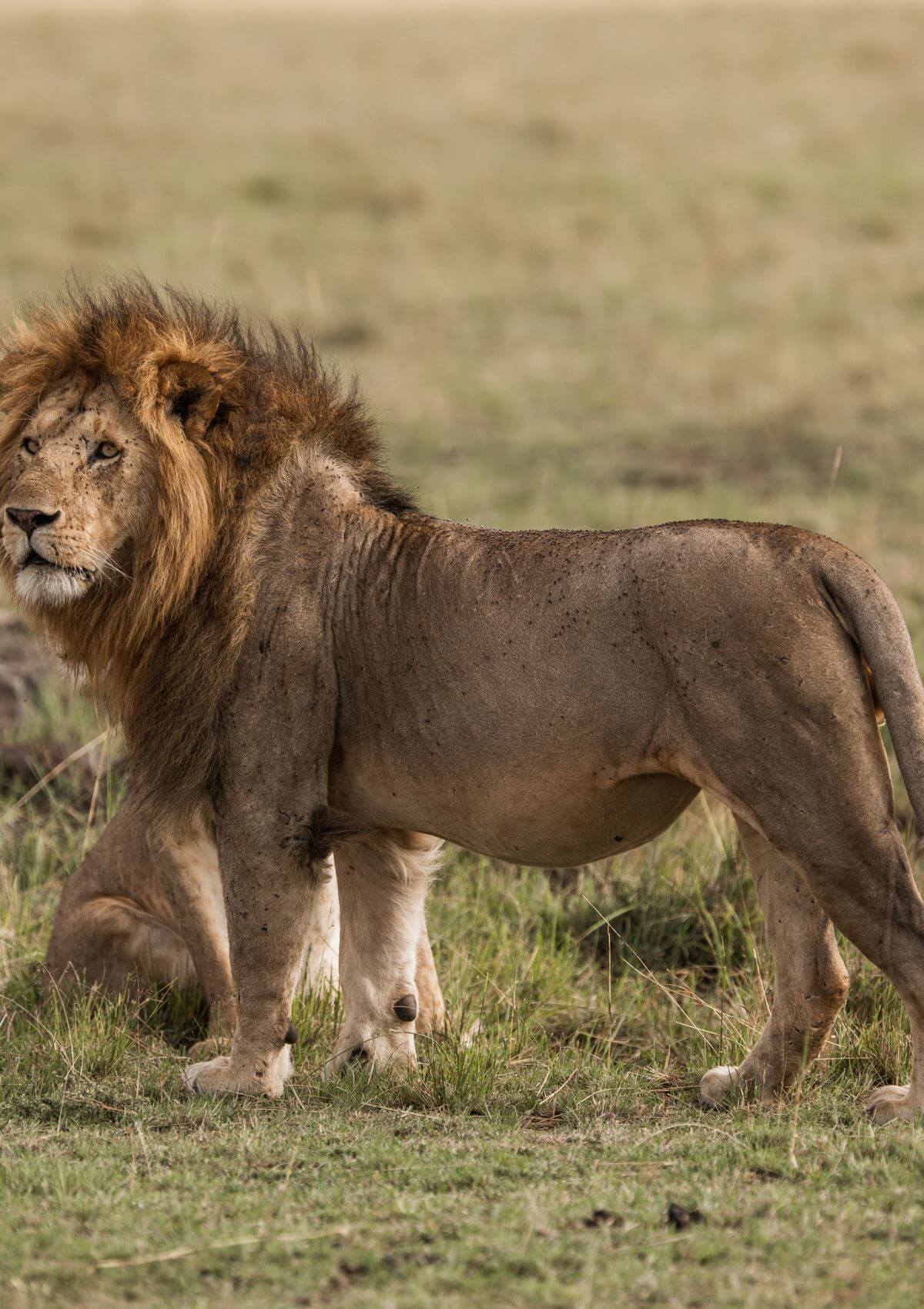 Some of our favourite safaris in North England include Knowsley Safari Park and the South Lakes Safari Zoo. Lincolnshire Wildlife Park and the West Midlands Safari Park are some of the most popular safaris in the Midlands. Down south, you'll find the Cotswolds Wildlife Park and Gardens, Longleat Safari Park and the Port Lympne Reserve.
A meeting with giraffes, big cats and monkeys is an excellent way to kick off an England spring. Read more about England's best safari parks to find one in your area.
6. Relax on a beach in South England
As spring progresses, the days get longer and warmer, making now an ideal time to head off to the beach and catch a bit of sun.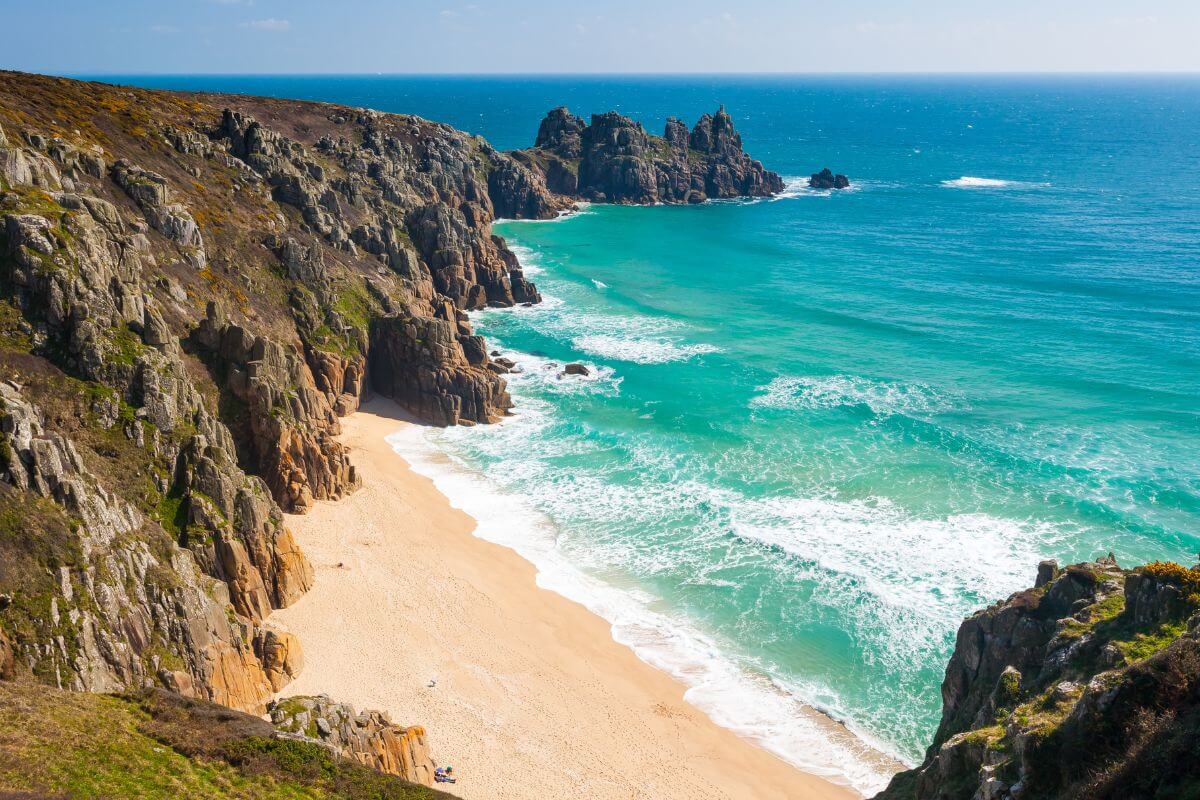 You can beat the crowds by heading to England's beaches in late spring rather than summer. While the nation boasts an abundance of beautiful sandy stretches, you might want to set your sights on England's south coast, where temperatures are often warmest.
Some of the best beaches in South England include Shanklin on the Isle of Wight, Fistrall Beach in Cornwall and West Wittering in Chichester.
If you fancy combing a beach trip with a bit of outdoor trekking, we recommend walking around Hayling Island, which is home to some of the most pristine beaches in the country.
7. Follow a sculpture trail
Need to plan a few days out in spring with the kids? You can get your youngsters moving by embarking on a sculpture trail.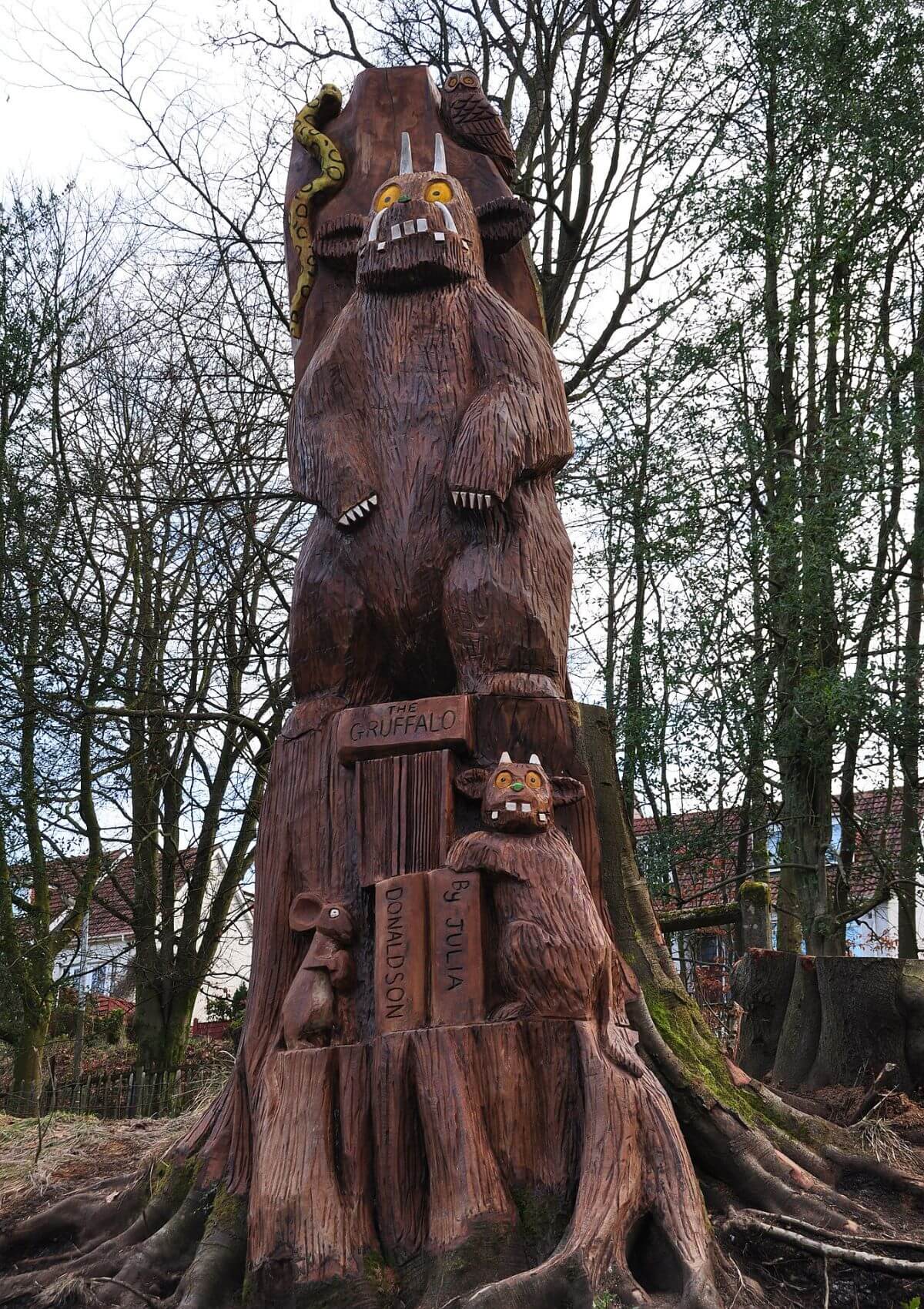 You'll find sculpture trails throughout England in spring, but we're especially looking forward to following the Red Squirrel Trail on the Isle of Wight this year. You can either walk or cycle the route from Newport to the charming village of Merstone. Along the way, you'll be able to soak up views of stunning scenery and historic bridges while searching for art installations and billy goats.
Do your kids happen to be fans of The Gruffalo? You can search for the Gruffalo and more characters from the classic books by emarking on some of England's best Gruffalo trails.
8. Discover the sights of Brighton
If you want to visit one of England's most vibrant seaside cities, you simply need to add Brighton to your must-visit list.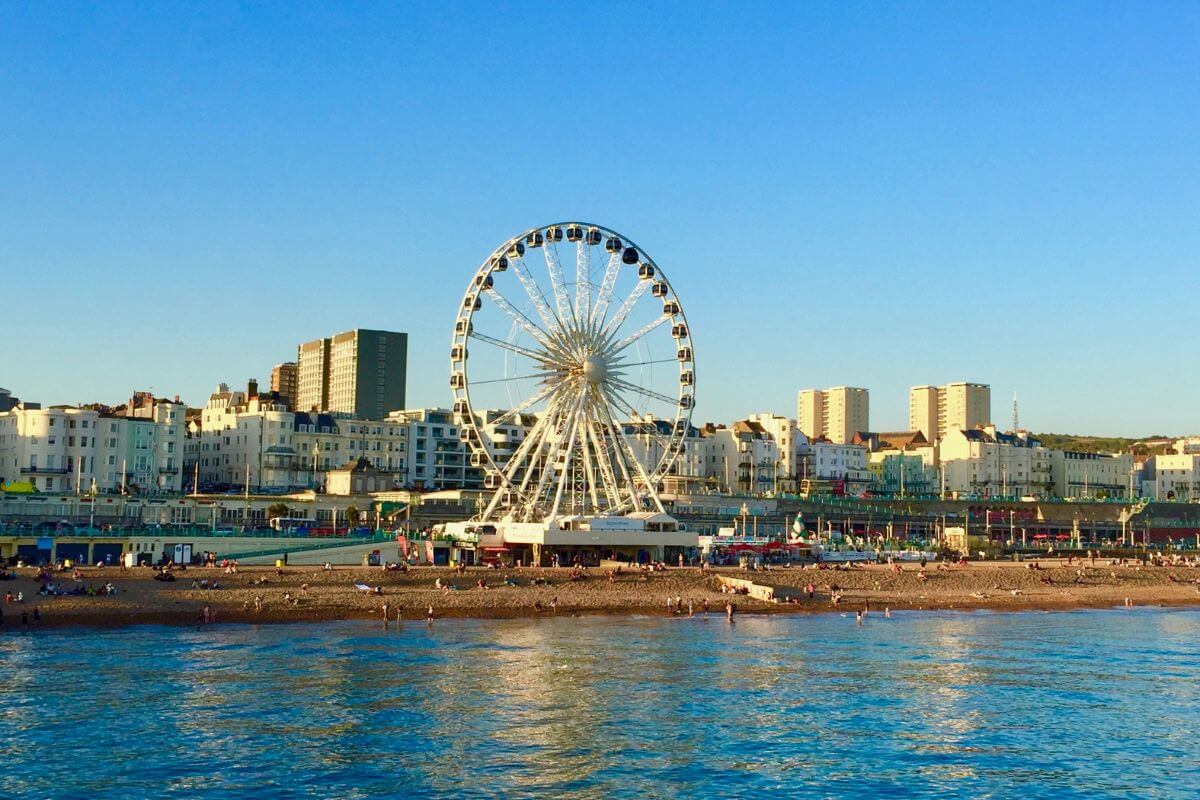 The most popular outdoor attractions in Brighton include the beach, the iconic Palace Pier and the Royal Pavillion, which is surrrounded by tropical gardens. If you want to take in views of Brighton's landmarks from above, you can take a ride on the Brighton i360 moving observation tower.
If you fancy staying here for a spring holiday in England, you might be interested in learning about some of the best day trips from Brighton.
9. Visit the villages and towns of the Cotswolds
The Cotswolds is one of the best-known Areas of Outstanding Natural Beauty in England. On top of some of the nation's most awe-inspiring countryside views, the Cotswolds is home to lots of chocolate-box towns and villages that'll transport you to a bygone era.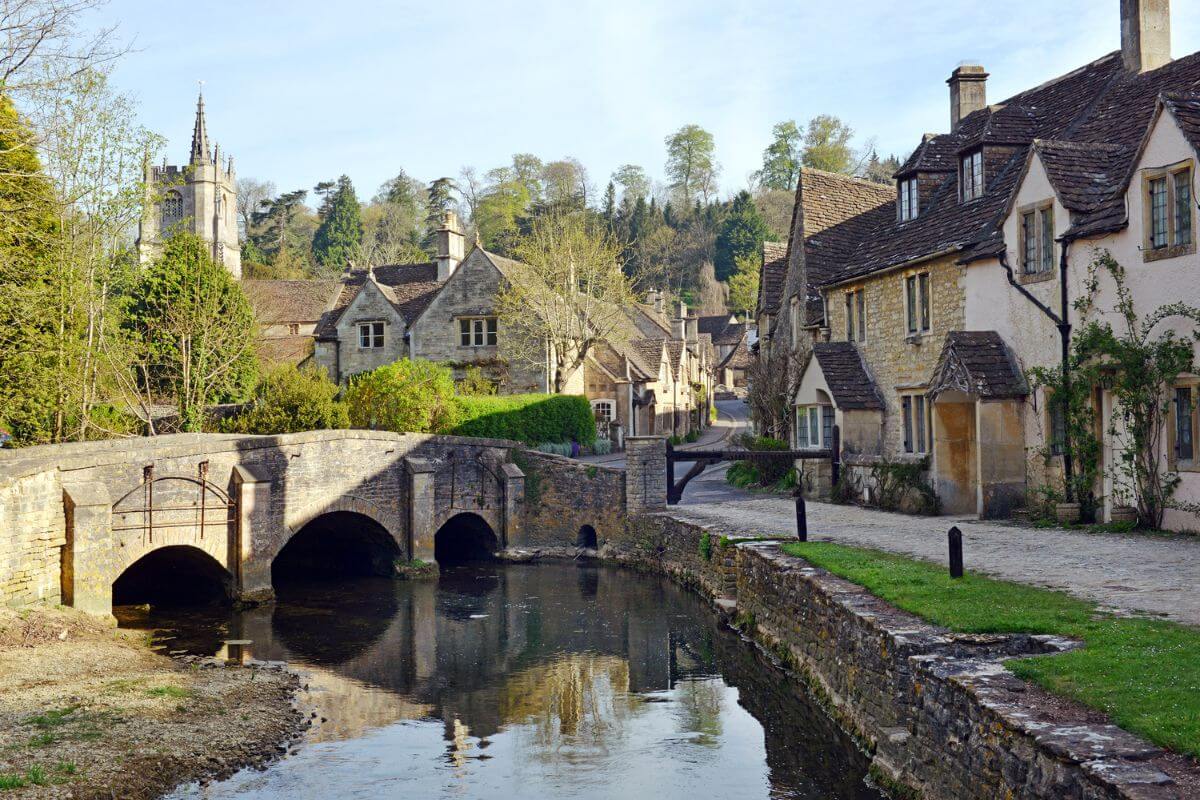 In Winchcombe, you can shop for antiques and handicrafts inside half-timbered buildings that line narrow streets. From Broadway Tower in the village of the same name, you can take in sprawling views of the Cotswolds from the hilltop. If you're planning a road trip through the Cotswolds, we recommend visiting Chipping Campden, Stow-on-the-Wold, Burford and Castle Combe.
With so many days out in the Cotswolds on offer, this beautiful region is the perfect destination for a spring holiday in England.
10. Admire the architecture of Harrogate
Harrogate is a fascinating spa town on the doorstep of the Yorkshire Dales National Park, so you won't be stuck for things to do during your visit. Within the town itself, you'll see Victorian and Georgian architecture, pristine parks, museums and shops galore.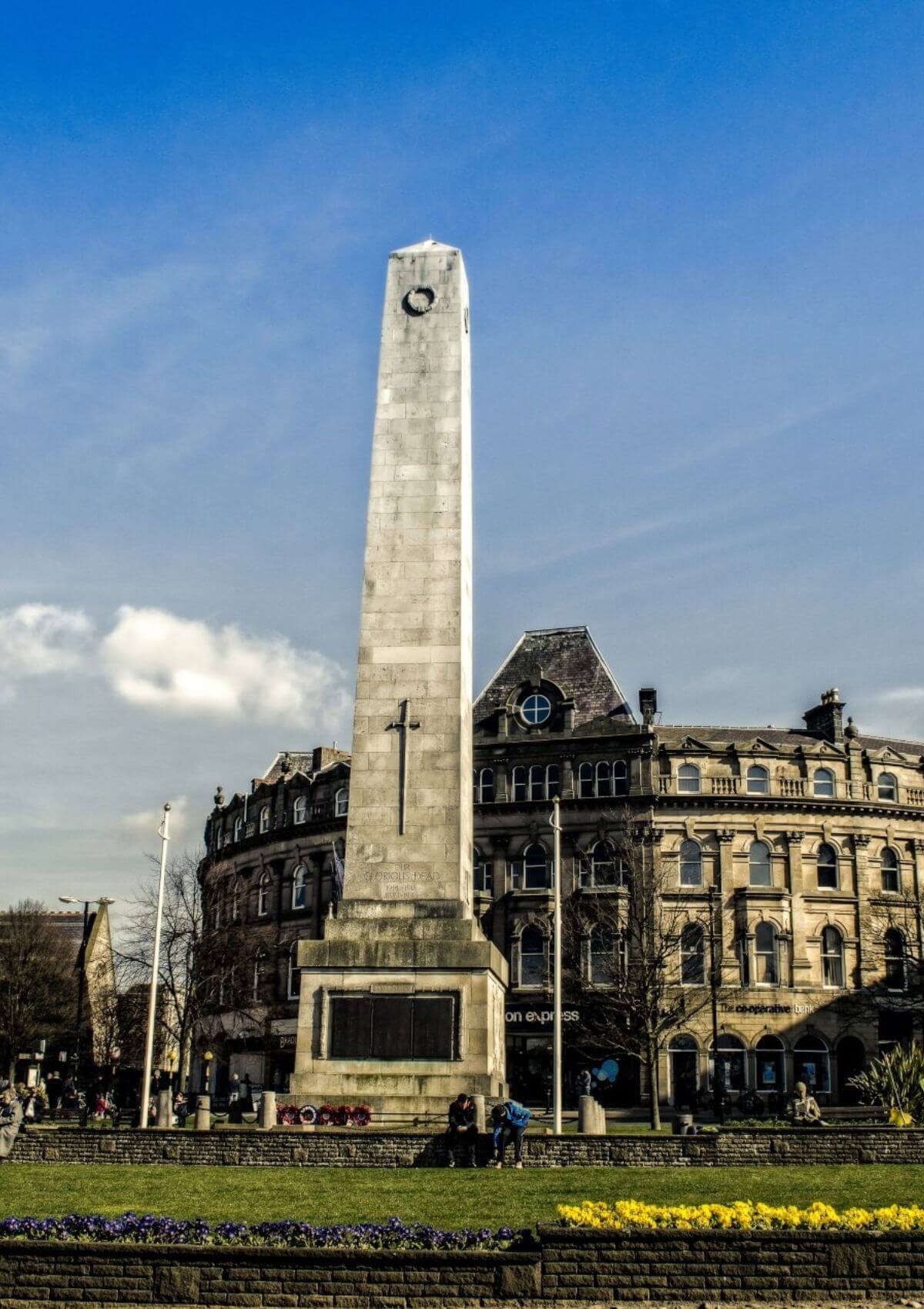 Some of the most famous attractions in Harrogate include the Turkish Baths, the Royal Hall and the Mercer Art Gallery. For insights into Harrogate's past as a spa resort, head to the Royal Pump Room Museum. To make the most of the outdoors, stroll through the Valley Gardens, RHS Garden Harlow Carr and Brimham Rocks.
During your day out in Harrogate, you might want to stop for an afternoon tea at Bettys Café Tea Rooms, which has been an icon of Yorkshire's dining scene for over a century. You should also check out the neighbouring town of Knaresborough, one of England's most interesting towns.
11. Take in views of the Lake District
If you want to admire the best views of England, you need to explore the nation's most mountainous region – the Lake District.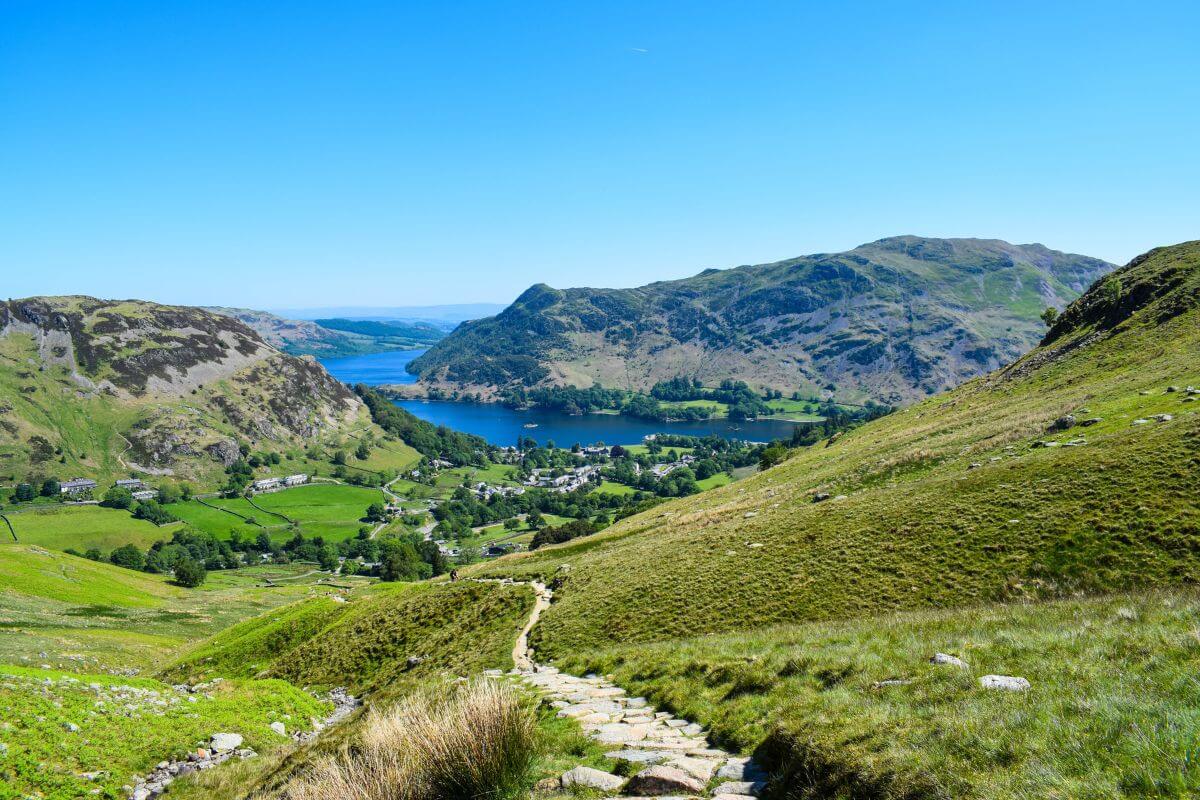 Spring in England sees the Lake District come alive with fresh green foliage and blooming flowers scattering the rolling hills, mountains and country vistas. Spring also sees the Lake District's wildlife become more active. As the weather gets warmer, activities such as kayaking and paddle boarding in the Lake District make for fantastic spring days out.
Some of the most exciting spring events in the Lake District include the Cumbria Easter Rally, Ulverston WalkFest and the Kendal Mountain Festival. There's certainly no shortage of things to do in Spring in this fascinating region.
While you're here, you might want to treat yourself to a spa day in Windermere or a day trip to one of the most beautiful villages in the Lake District. Regardless of your interests, you'll find lots to do on a spring day out in Cumbria.
What are your favourite spring days out?
Whether you're looking for countryside trails, pristine beaches, manicured gardens or historic architecture, there's a day out in spring that's perfect for you. Have we missed any of the most famous spring events in England? Let us know in the comments below.
Quick list of the best days out in Spring
Walk along the ancient York City Walls
See the sights of London
Hike through England's stunning National Parks
Explore England's biggest and best gardens
Embark on a safari
Relax on a beach in South England
Follow a sculpture trail
Discover the sights of Brighton
Visit the villages and towns of the Cotswolds
Admire the architecture of Harrogate
Take in views of the Lake District
---