22 Brilliant Ideas for the Best Days Out in London
I couldn't even count the amount of days out in London you could possibly have – that city is full of fun!
Of course there are the obvious London tourist attractions, like South Bank and Oxford Street, but let's take a look at a few of the other fab London days out in the Big Smoke to keep you busy .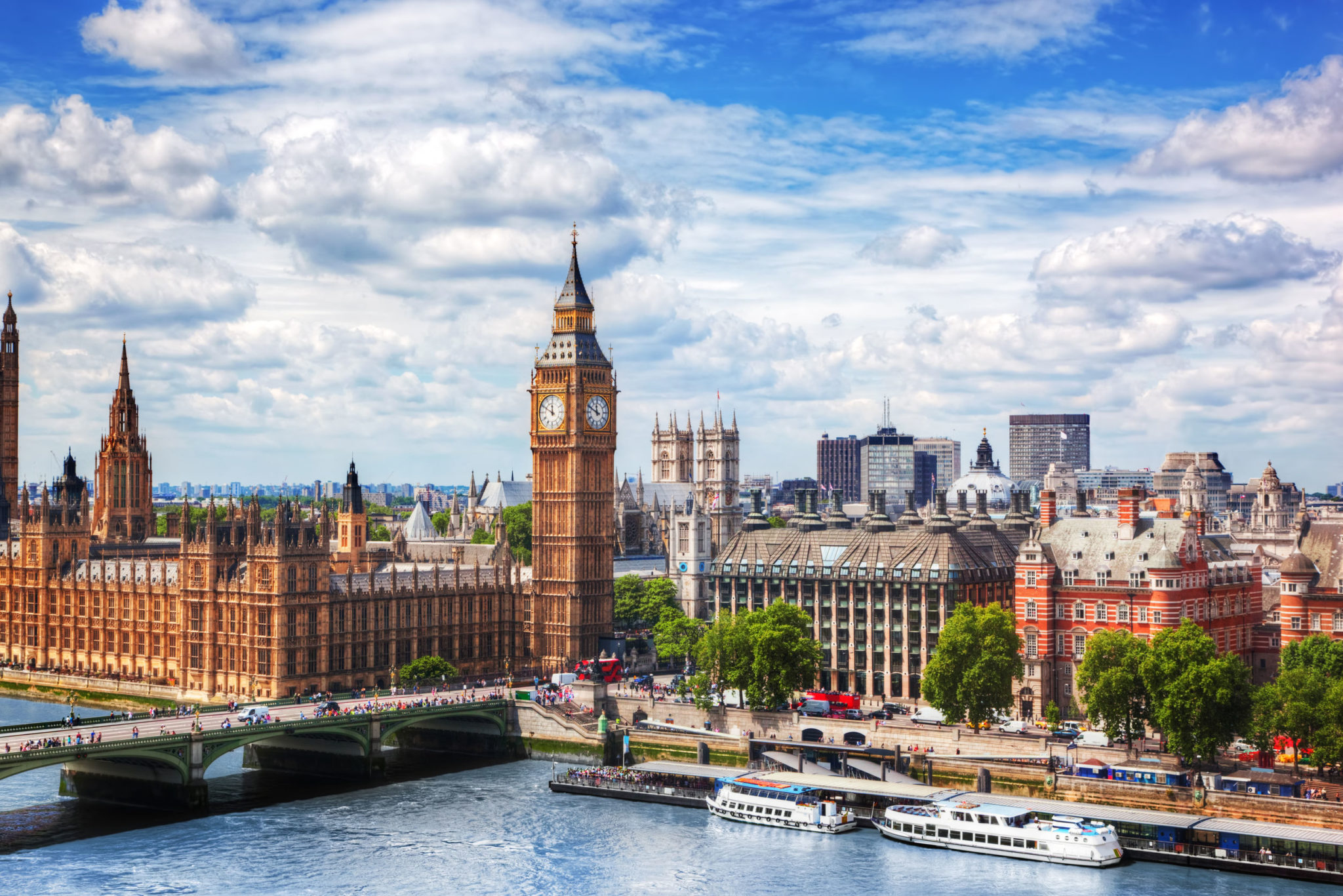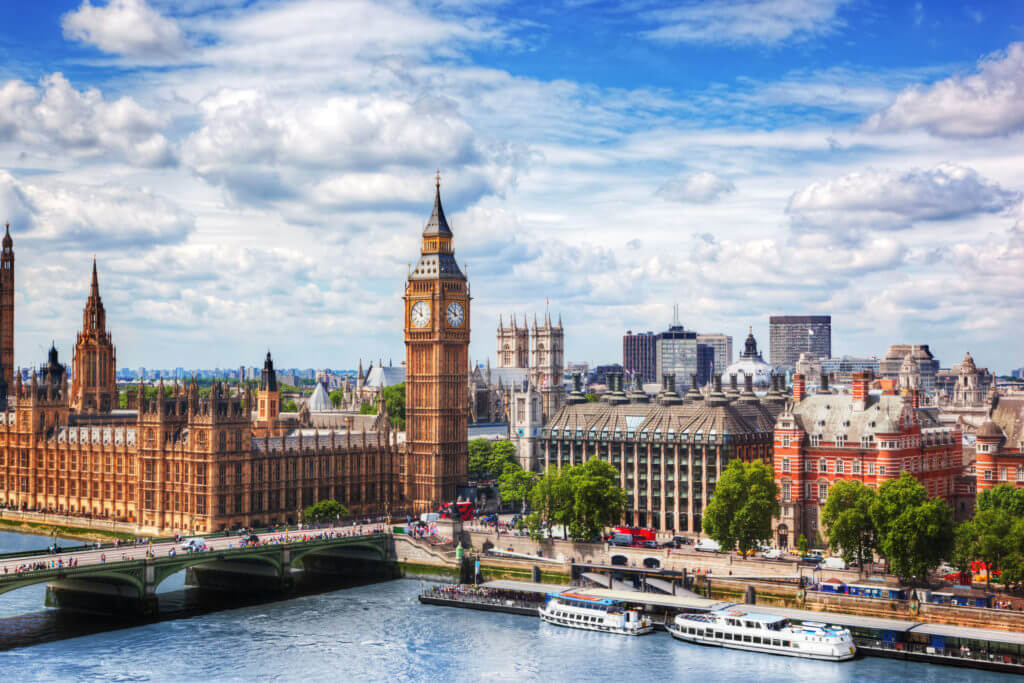 As well as listing some of the best things to do in London, in this city guide I've also listed the best days out in London by interest. So, if you like your theatre then you can find the best day out in London for you – same for foodies, art lovers, and more adventurous types too.
I lived in London for 7 years in my 20s and loved the city. Let me introduce you to some of the best days out in London to get you started.
Days Out in London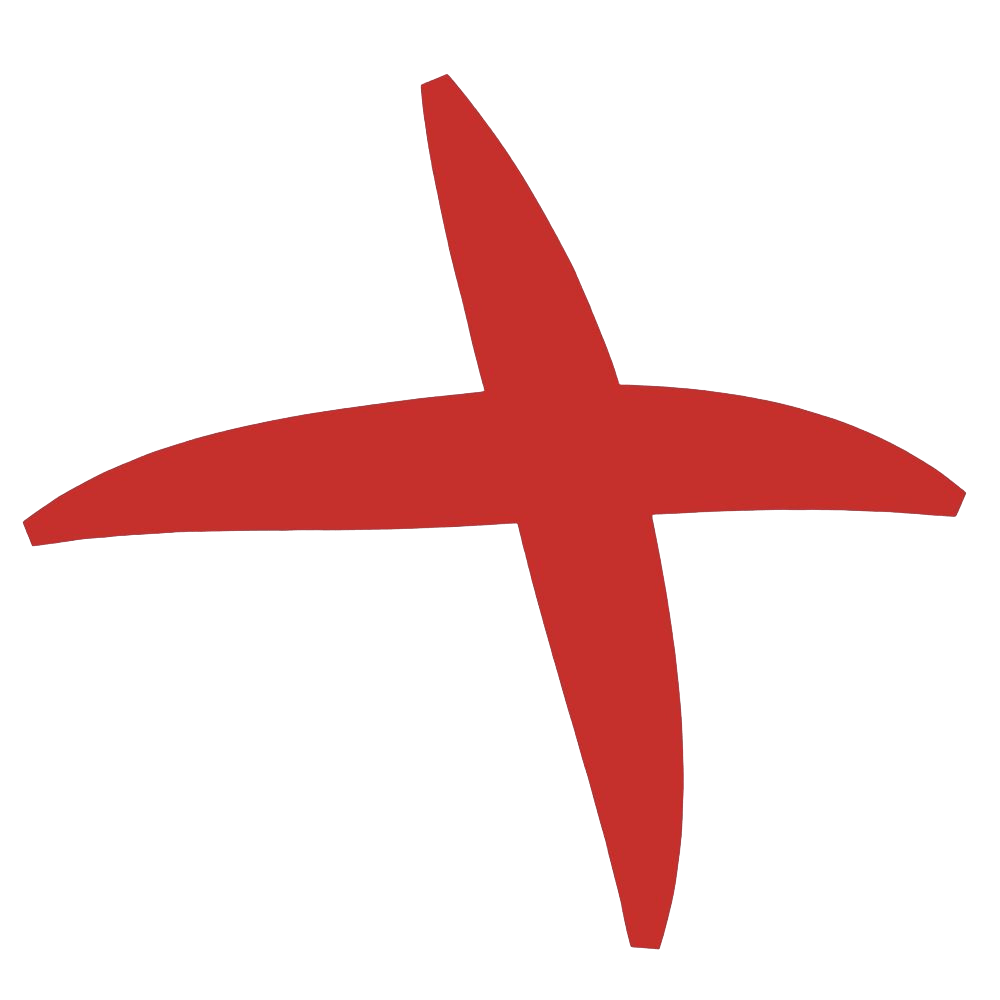 ---
Shopping days out in London
1. Visit London's markets
London has loads of weekly, yearly and even daily markets. All these markets have a distinct vibe and offer a variety of things like food, clothes, antiques, accessories, homeware and more.
– Old Spitalfields Market, in east central, is packed full of charming vintage clothing, handmade, rustic accessories, fantastic worldly foods and novel art that you wouldn't find anywhere else for such affordable prices. It's open seven days a week and is closest to Liverpool Street Station.
– Camden Market, as you'd expect, is in Camden, mostly located near the Camden Lock. This is the one for the rockers and music lovers – pick up a leather jacket, get some vegan lunch and get pierced. That's the kinda vibe.
– Portobello Market is in Notting Hill, and is one of the most popular thanks to the instagrammability of the area. The colourful houses, pretty streets and collection of unique things to sell make it a popular place for photographers, every weekend. There are some great captions about London for Instagram here, if you're lost for words!
– Jubilee Market in Covent Garden is on every day of the week. Visit at Christmas for all the super special feels. You'll be paying a premium here, but there are some great places to buy more unique presents and there are terraces to eat on here too. Little insider trick for you – pop over to the Royal Opera House and go up to their terrace bar to enjoy a bird's eye view over the market. Wonderful spot for people watching!
– Borough Market near London Bridge is famous as London's premium food market. All kinds of coffee, salt beef, fish, vegetables, fudge and cake can be found here. I worked near here for a while and it was dangerous for my waistline. Don't expect samples, but do expect some homemade totally delicious treats out of the ordinary. Did you really go to one of London's food markets if you didn't indulge in a fine selection of oils, cheese, cereals, cookies and fresh farm produce?
Other popular markets in London include the summer markets near Canary Wharf and the Brixton Market in Brixton. Southbank Centre Book Market on the South Bank is a great spot to pick up a new read.
Westfield Stratford City in London is perfect for shopping.
One of the most amazing things about Westfield Stratford City is that you get every designer outlet and every brand in one place. The mall offers not only the best shopping experience but different activities to enjoy for the entire day.
Apart from the bowling alley, bars, and fine dine-ins, you can also go for a gamble at Aspers Casino (careful).
Also, and what I like best about Westfield shopping centre in Stratford is that it's just opposite the old BBC studios. Go outside and walk up the road a little for a looksee.
Plenty of places to go shopping in London, and the markets are a great place to pick up a London souvenir or two!
---
Arty / architectural days out in London
2. Visit London's churches
Even if you're not of the religious persuasion, visiting the churches make for a great day out in London. Go from church to church and see the incredible architecture and decoration.
Westminster Abbey is probably the most popular church to visit in London. It's right next to the Palace of Westminster, and its where many of our Royals have gotten married in the past.
How well do YOU know the British royal family?
Now's your chance to find out! THE BIG ROYAL QUIZ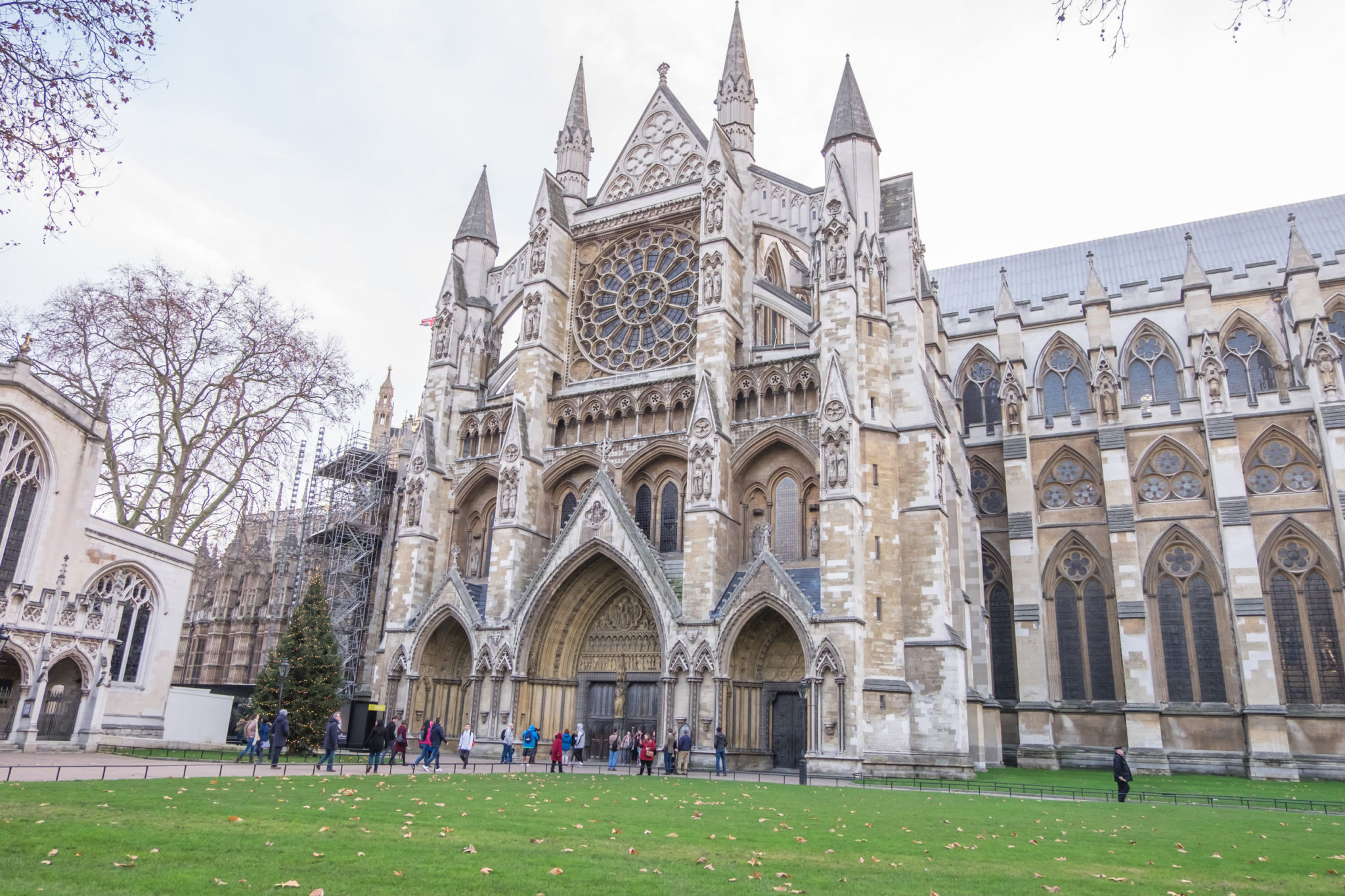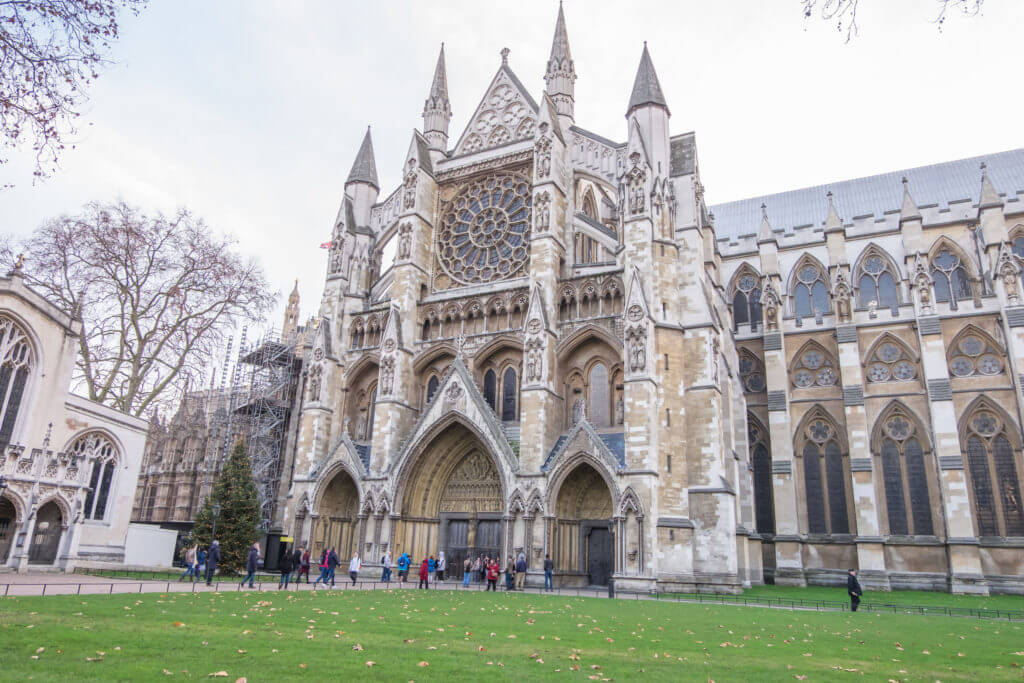 St Paul's Cathedral deserves a mention of course. With the second largest church dome in the world, this church's architecture is extraordinary. It's one of the most impressive landmarks in London.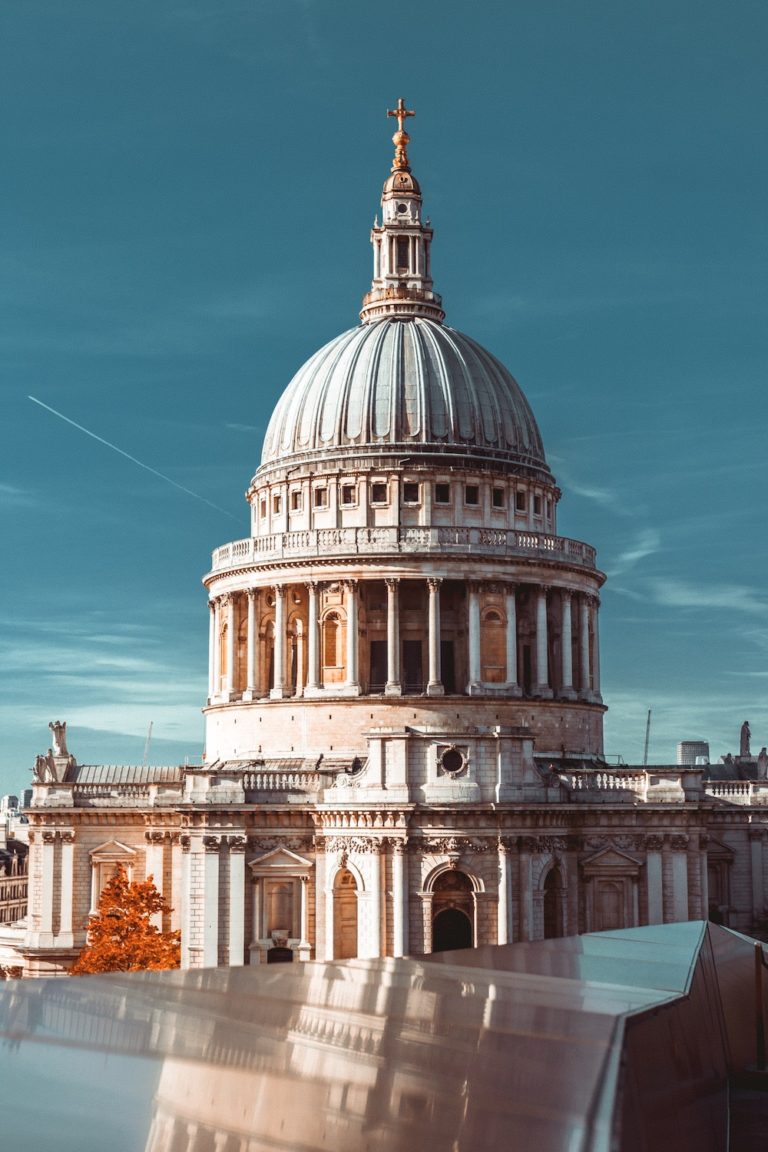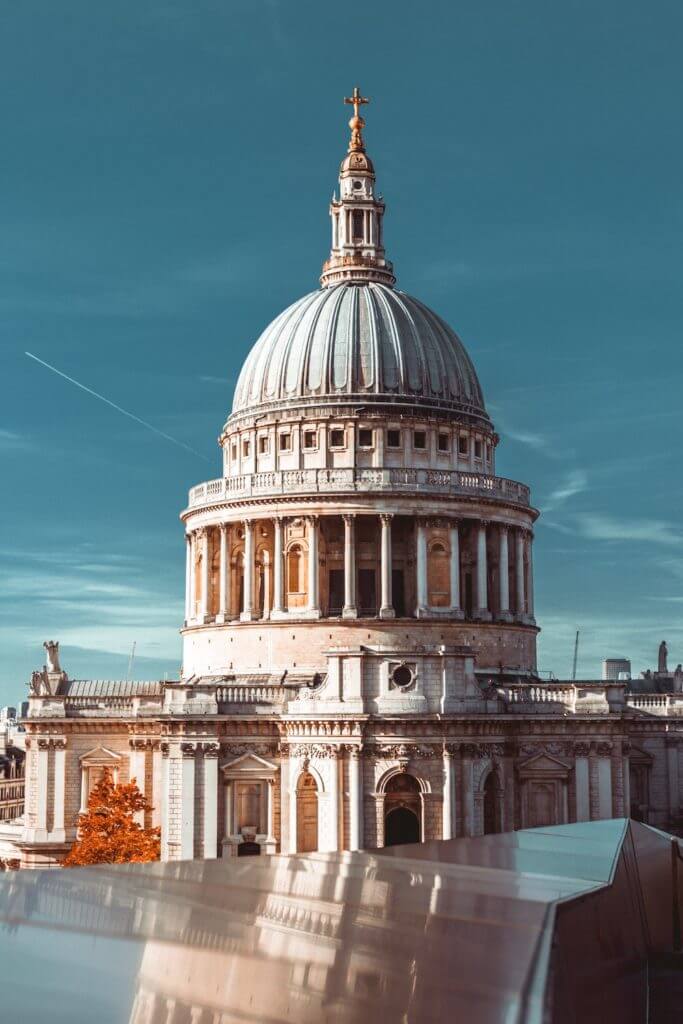 Saint Sophia Cathedral is one of the most visually stunning churches inside, with a colourful dome and altar. This Greek Orthodox church is on Moscow Road in Bayswater. I'd definitely recommend adding this church to your day out in London.
Southwark Cathedral is an Anglican Cathedral on the south bank of the River Thames. It's a stunning building home to an inclusive community. On the outside, the building makes for some great photos. Check out these free photo editing apps to really make your pics pop when you get home, or even on the way.
3. Street Art Tour in London
If you're looking for a unique day out in London, how about joining a street art tour?
I once joined a street art tour in Shoreditch, which started late morning. My friend and I followed the tour guide around Shoreditch for two hours, learning about the graffiti scene in London and seeking out some cool spots I'd never seen before.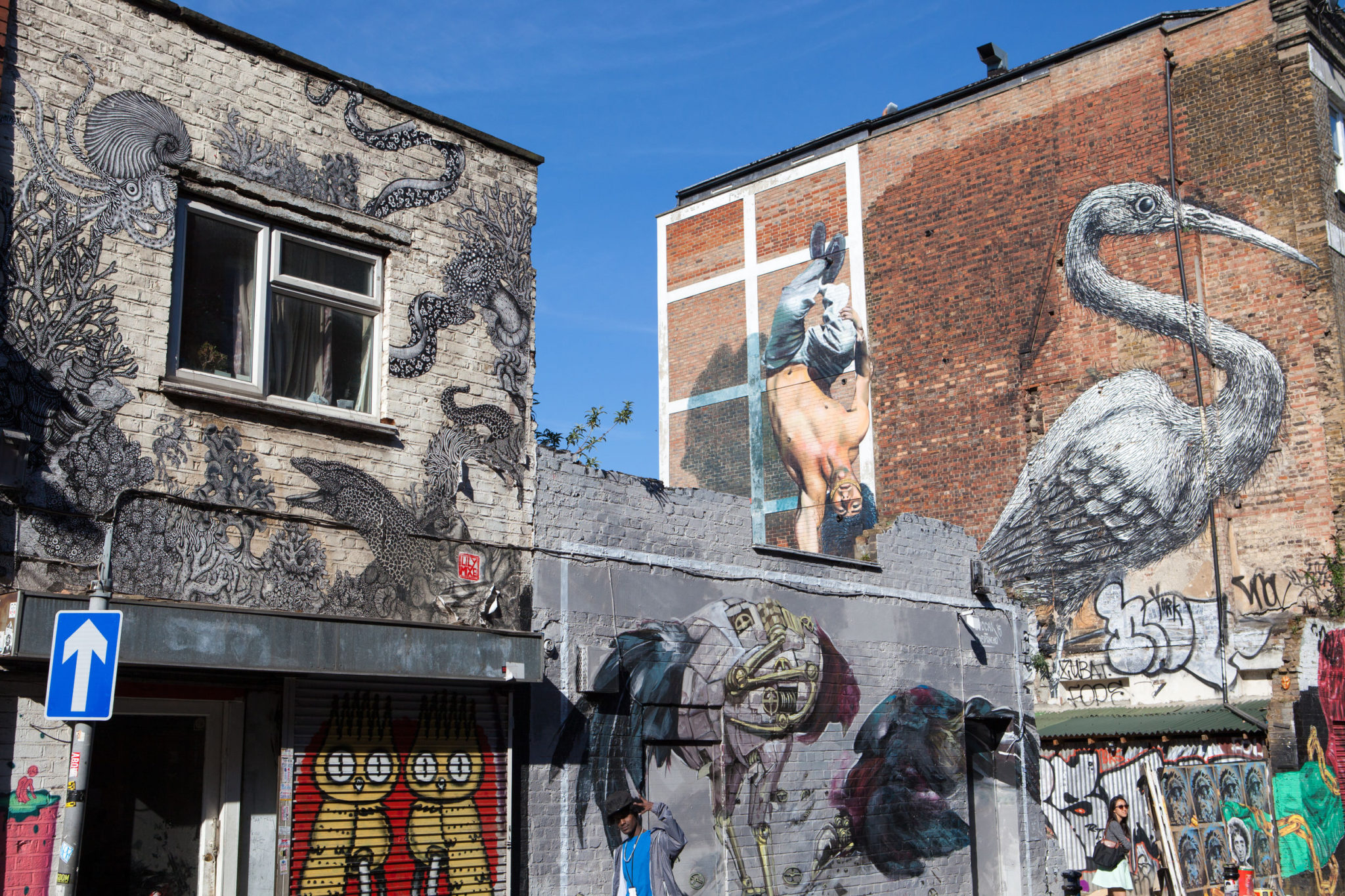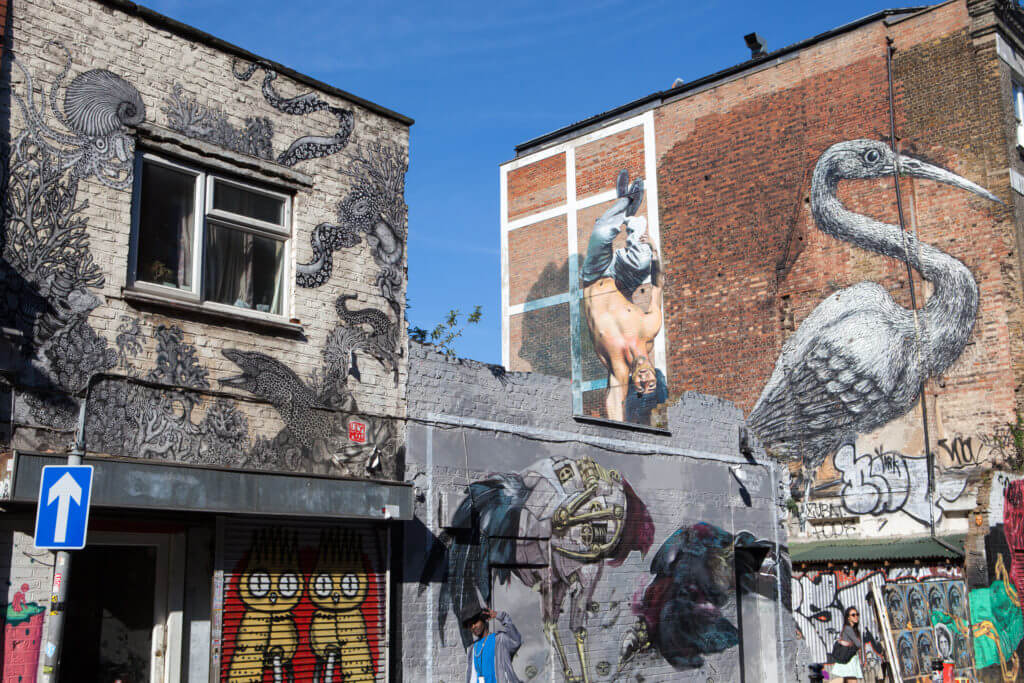 Once it'd finished, we went back to some of the cool spots, bars and shops we'd seen and ended up spending the day mooching round Shoreditch. We had more purpose and local knowledge than if we'd just headed there, and it was a brilliant day out in London.
4. Art gallery tour of London
There are so many art galleries in London – there's no way you'd be able to even half of them in a day out in London, even if you just popped your head in for a minute on each.
Instead, I'll give you the top three art galleries to include in your day out in London. As you potter around the city, you'll find cute little galleries in the most unexpected places.
Just give a little nod to the gallery owner and ask if you can look around – the smaller ones probably won't have a charge.
– The Saatchi Gallery
One art gallery that is often overlooked is the Saatchi Gallery that exhibits Charles Saatchi's collection of contemporary art. Opened to the public in 1985, it contains an impressive selection of modern pieces, some overwhelming, colossal and shocking: a lot of Damien Hirst's work can be seen here. It's in the lovely location of Chelsea and is open seven days a week.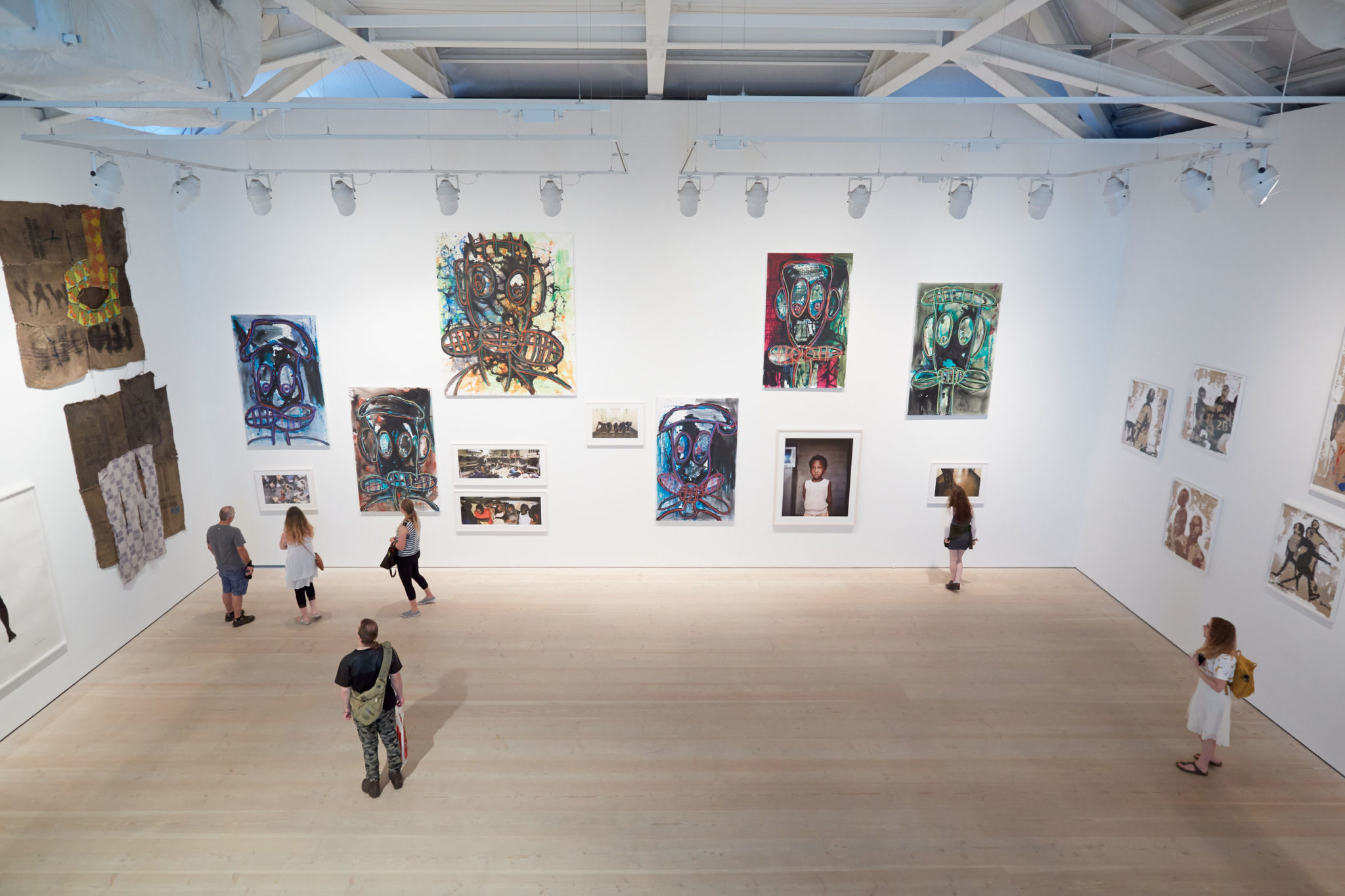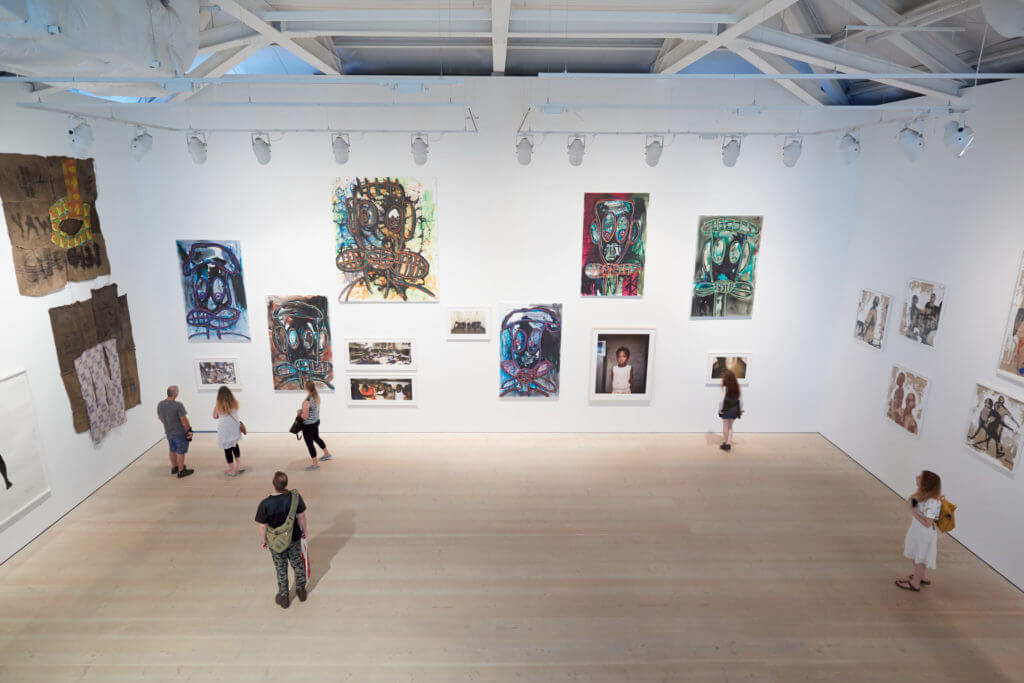 – The National Gallery
The National Gallery is probably the most popular and well known gallery in London. You'll find it right in the heart of London, in Trafalgar Square.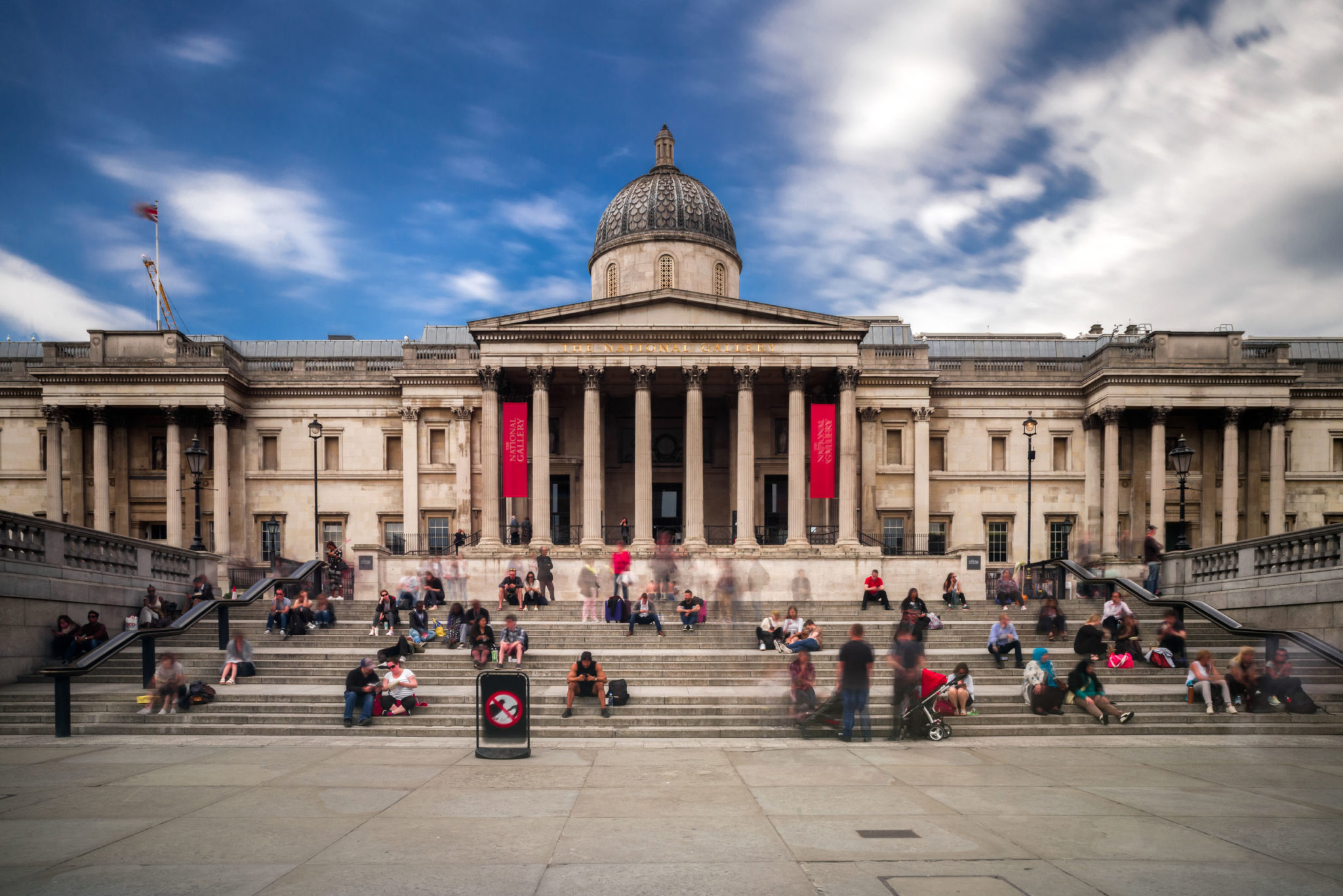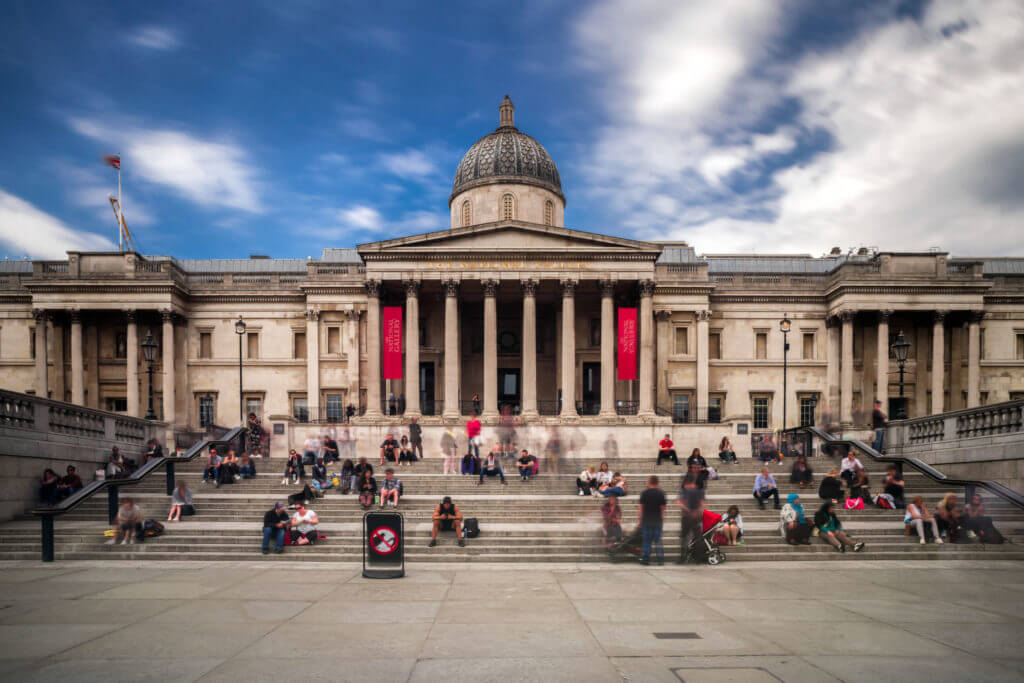 The National Gallery houses one of the greatest collections of paintings in the world, and the 200-year old building also stands as a work of art and piece of history itself.
– The Serpentine Gallery
The Serpentine Gallery is in a great location, right in the centre of Kensington Gardens. Here you'll find a range of contemporary art and architecture, and for experimentation. While you're there cross over the Serpentine Bridge to the Serpentine Sackler Gallery and you'll find the Serpentine Gallery's little sister, living in a former 1805 gunpowder store.
– The Estorick Collection
The Estorick Collection of Modern Italian Art can be found near Highbury & Islington station in a Grade II listed Georgian town house, bringing together important works created by Italian artists during the first half of the twentieth century. It's Britain's only gallery devoted to modern Italian art, so if this is something you find interesting, you will want to add it to your list.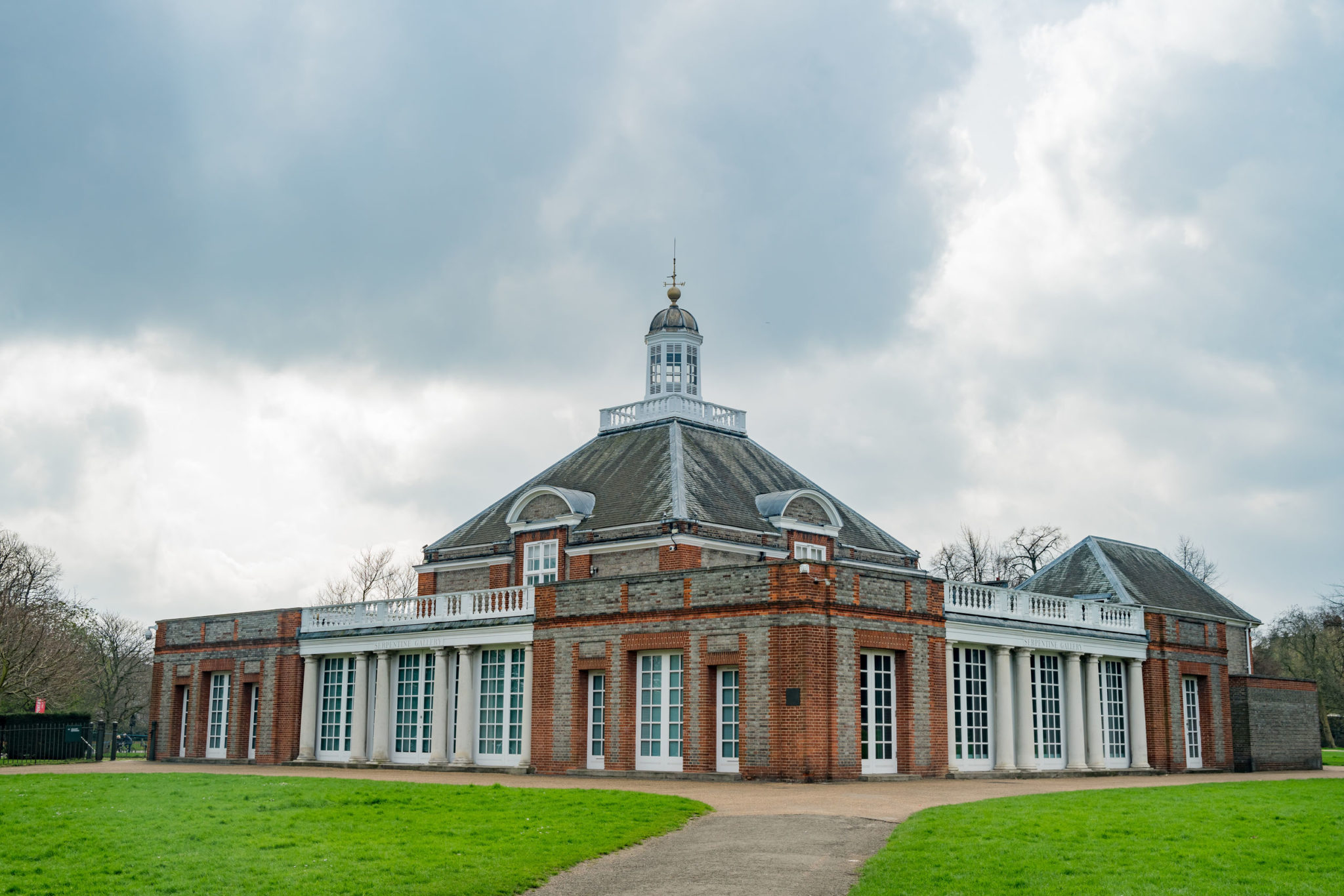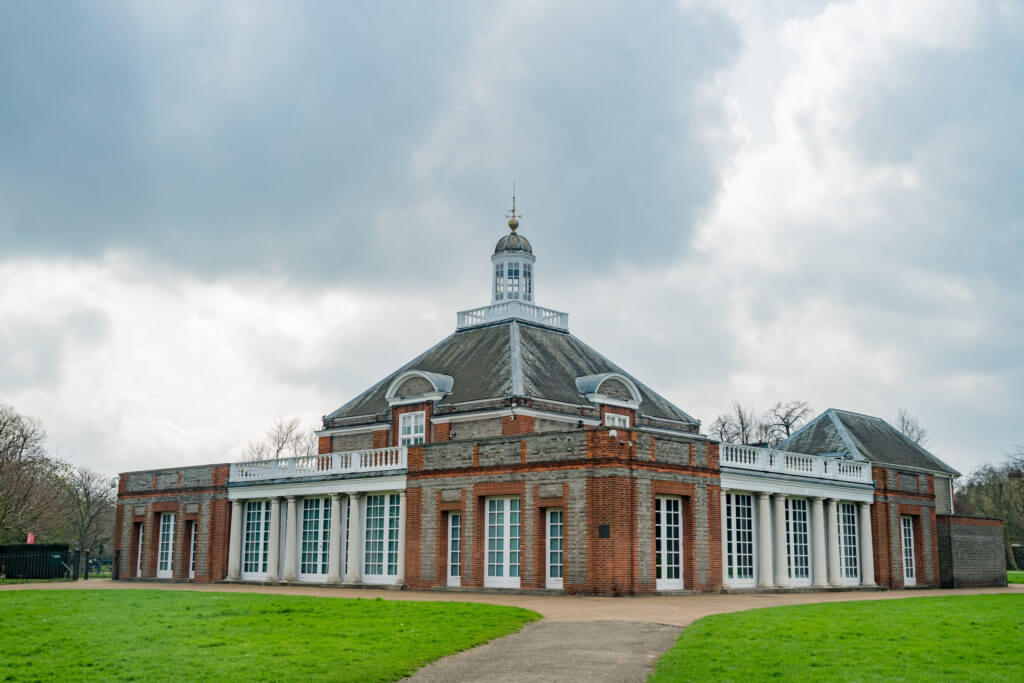 Visiting these four art galleries will make for a great day out in London, and you're bound to spot more in between. Use these as a goal and then just see what happens along the way!
---
Outdoorsy days out in London
5. Chill in the parks
If your idea of a great day out in London is to relax in the parks and just soak up the vibe, then there are plenty of options for you!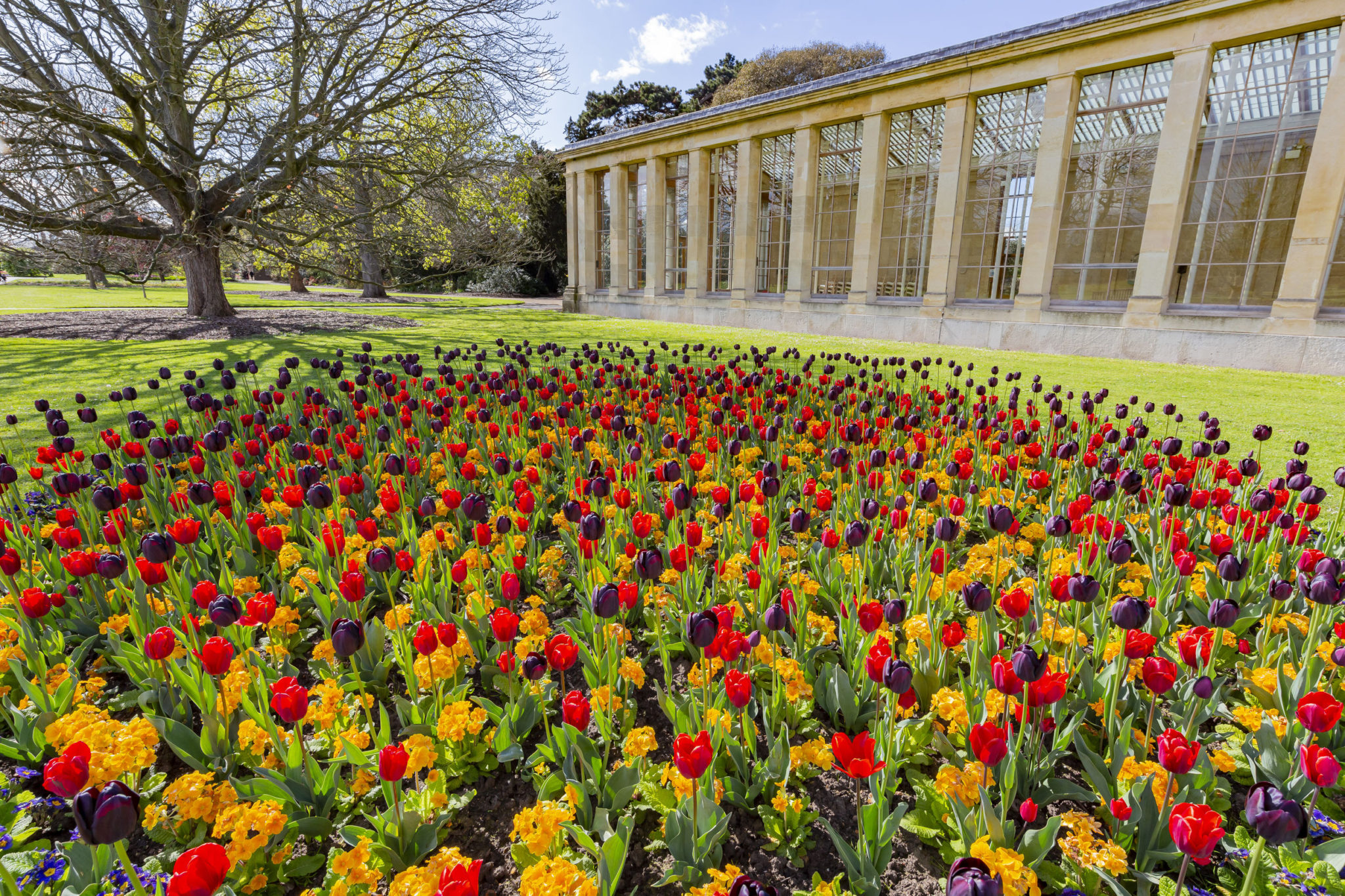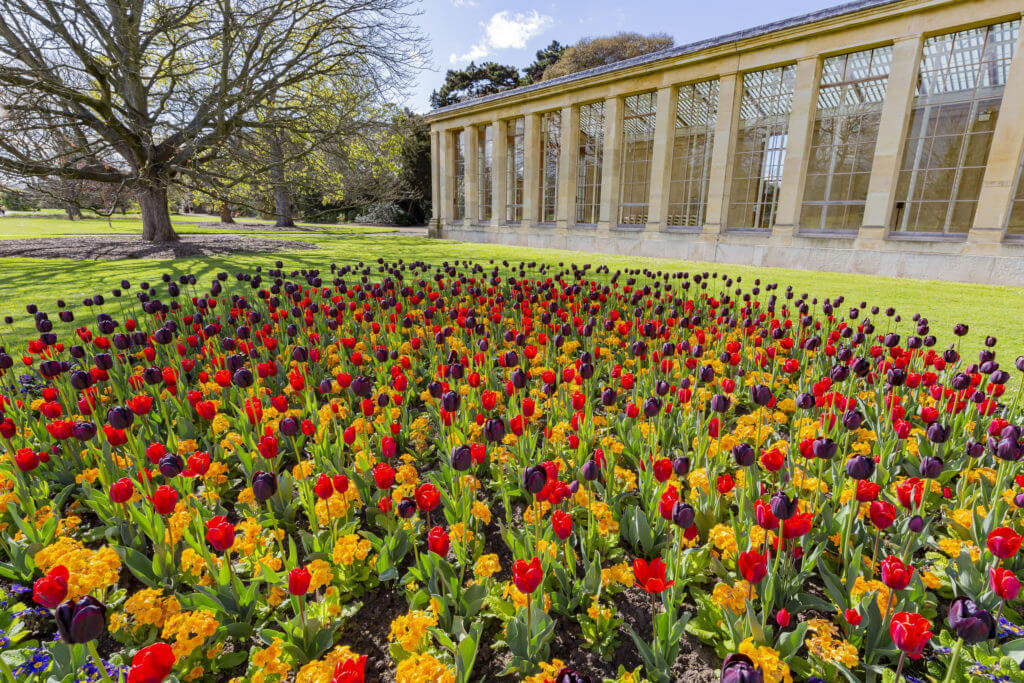 There is, of course, a great choice of parks in London but one of the most underrated is Richmond Park. Located in southwest London, Richmond Park is not as central as Hyde Park – or as busy – but it is arguably more attractive. A Natural Nature Reserve, this is the largest urban parkland in Europe and over 600 red and fallow deer make it their home. On a pleasant day you could easily spend a day getting lost in its enchanting forest and you can even see St Paul's if sat in the right spot.
You're definitely going to need a weekend in London to explore some of these.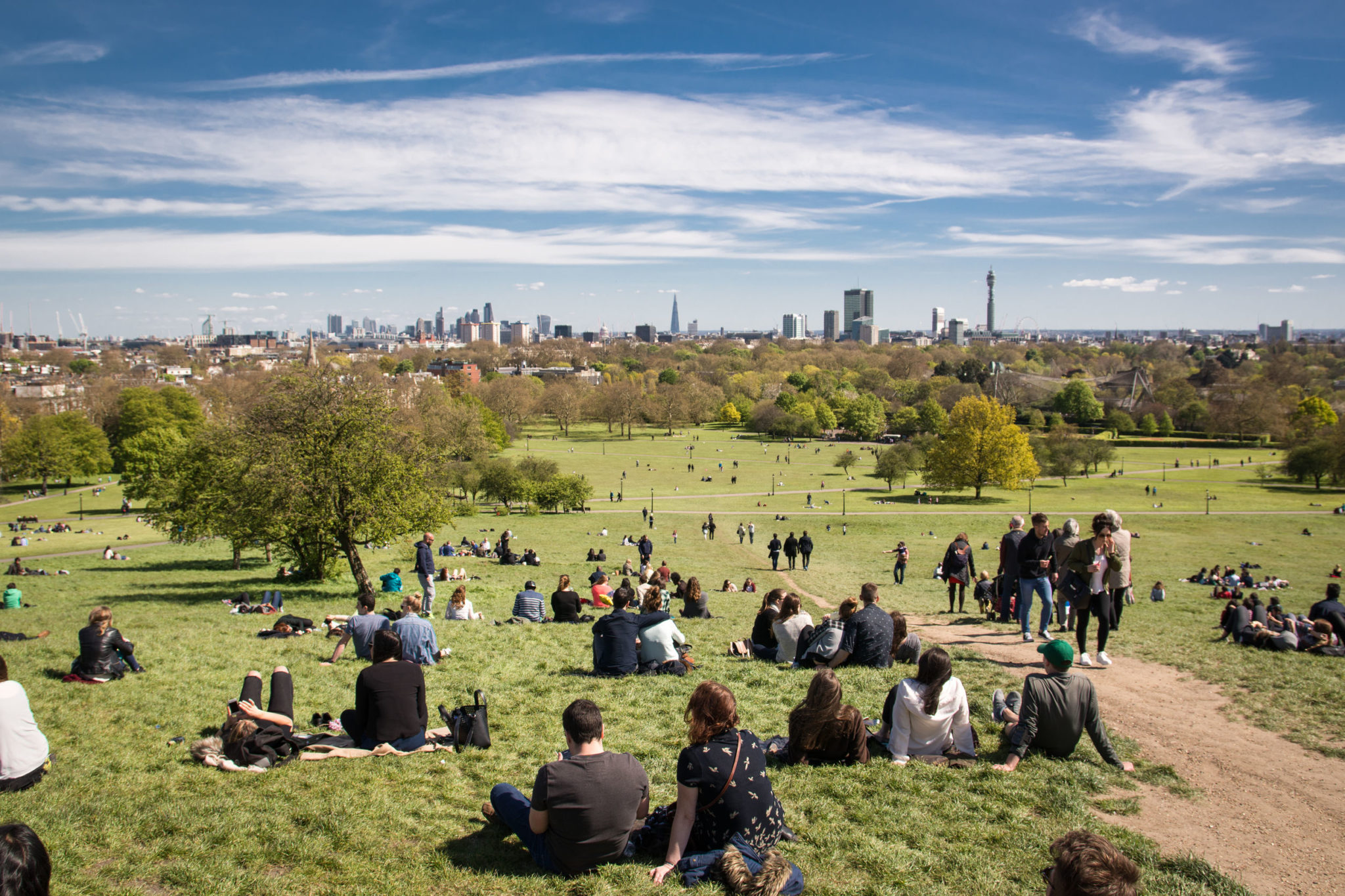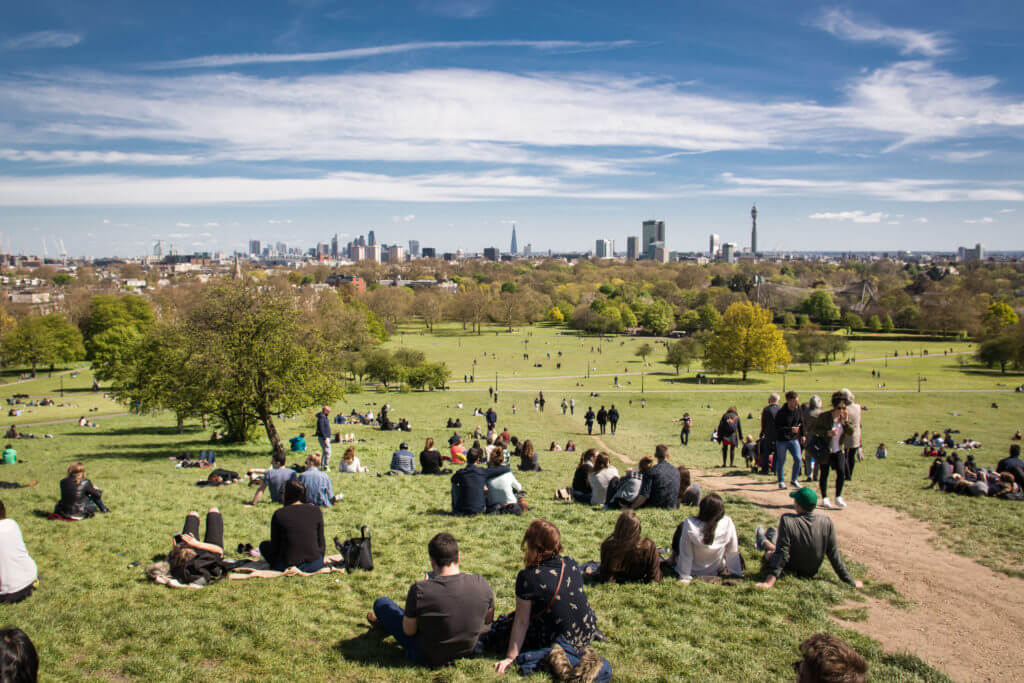 My favourite park from my days of living in London was Primrose Hill. I loved it up there. I'd come in from St Johns Wood end and walk through to Camden. It's super chill here, and one of the best spots for a day out away from children.
From here you can get a great view across London, and the London Zoo – one of the best zoos in England – is just round the corner.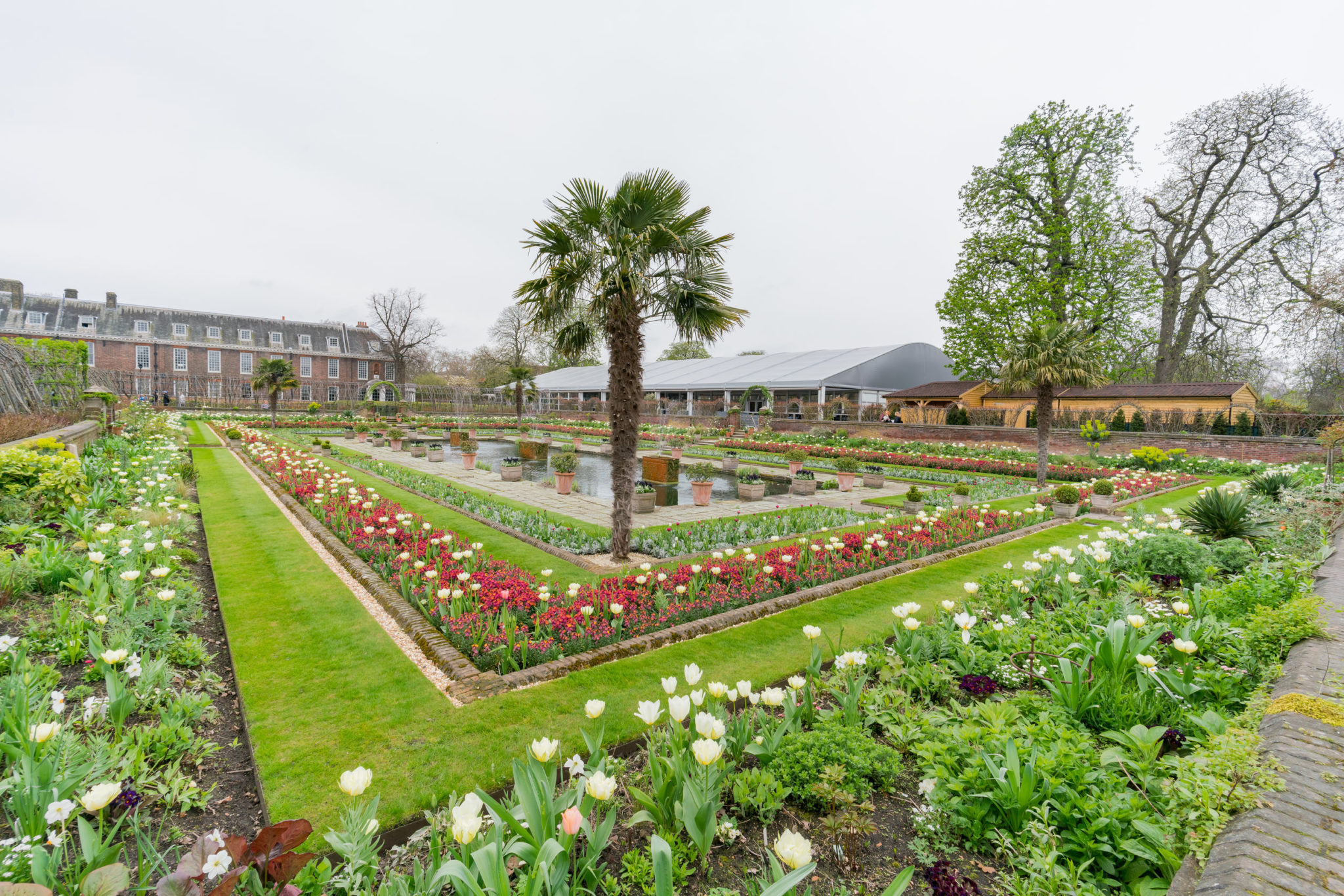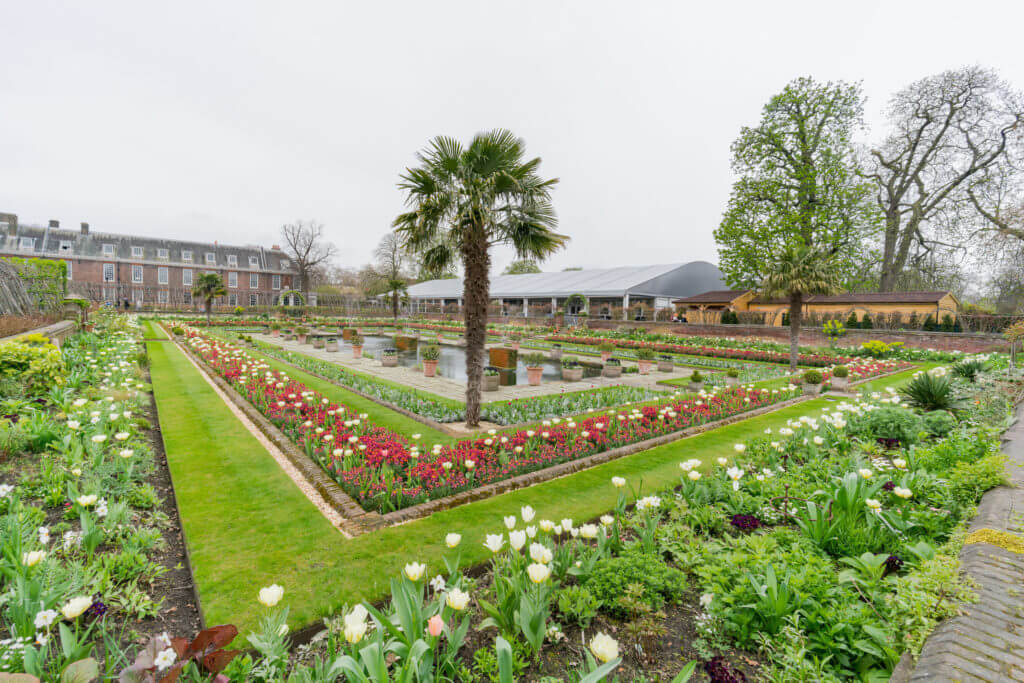 I feel we have to mention Hyde Park. Located up my Marble Arch, off Oxford Street, this is the most central park in London. There are often gigs here, especially in the summer, but for the rest of the year it's just a cool place to hang out and relax. When the sun comes out you can expect it to get busy here!
And we can't leave Victoria Park – located in the east of the city. This is the park for the cool kids. Hipsters, skinny jeans, that vintage look, too cool for school – yeah, it's those types that hang out here. Absolutely, definitely, one of my favourite places for people watching!
READ MORE: Check out the best day festivals in London!
6. Kew Gardens
How about going to Kew Gardens to get a fix of greenery on your day out in London?
Buy a ticket to explore Kew Gardens and you can wander around the thousands of plants, fauna, bushes and trees that make up this incredible spot in London. Kew Gardens makes for a great day out in London for adults.
---
CLICK HERE for some great ideas for Sustainable Things to Do in London
---
7. Climb the O2 & Greenwich
Climbing Up at the O2 is perfect for anyone who wants an awesome view of London that sounds a bit more adventurous than 'going up The Shard' and a little less than 'London by helicopter'. You could even take your mum and dad, if you were looking for something parent-friendly to do on your day out in London.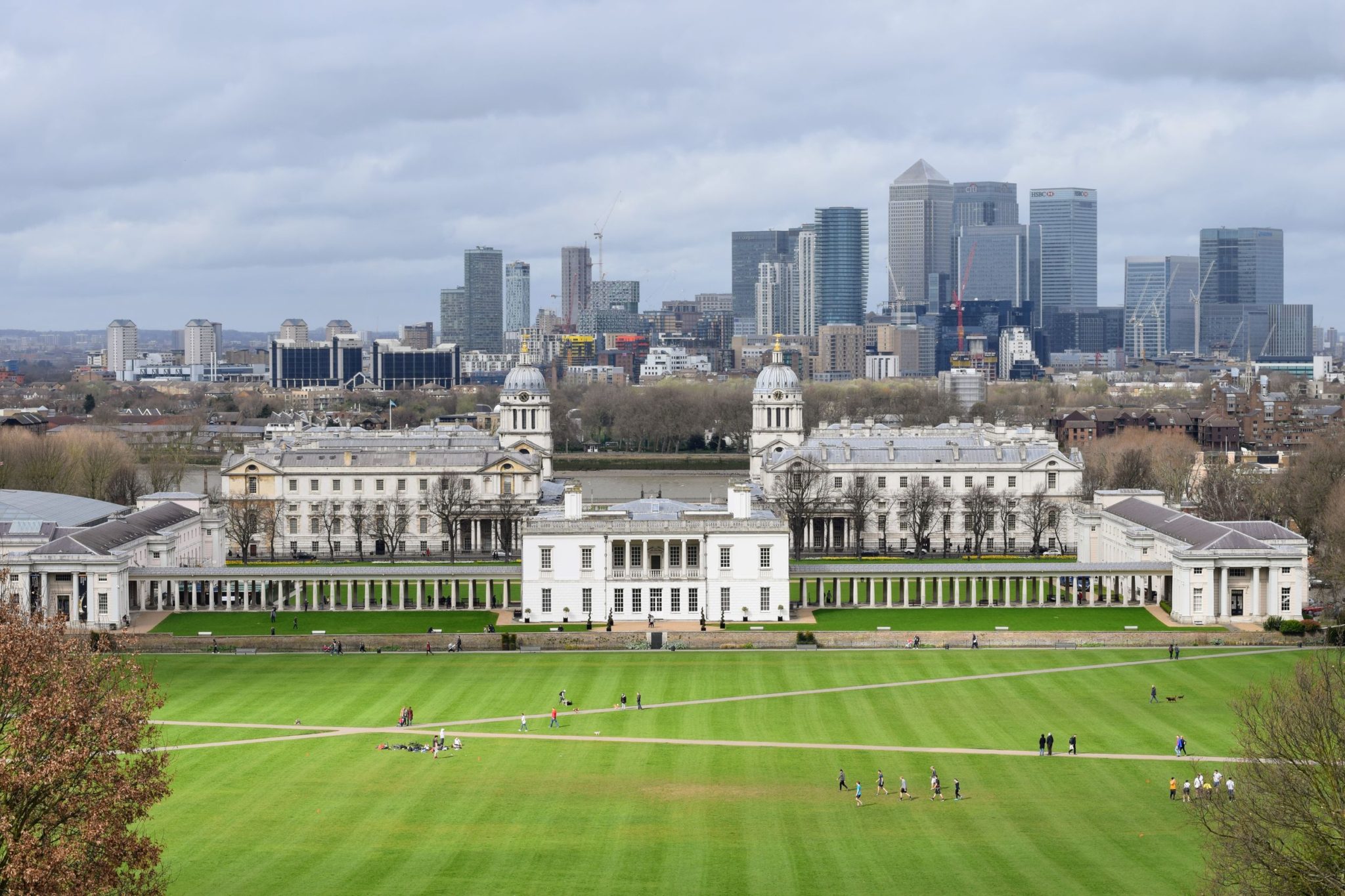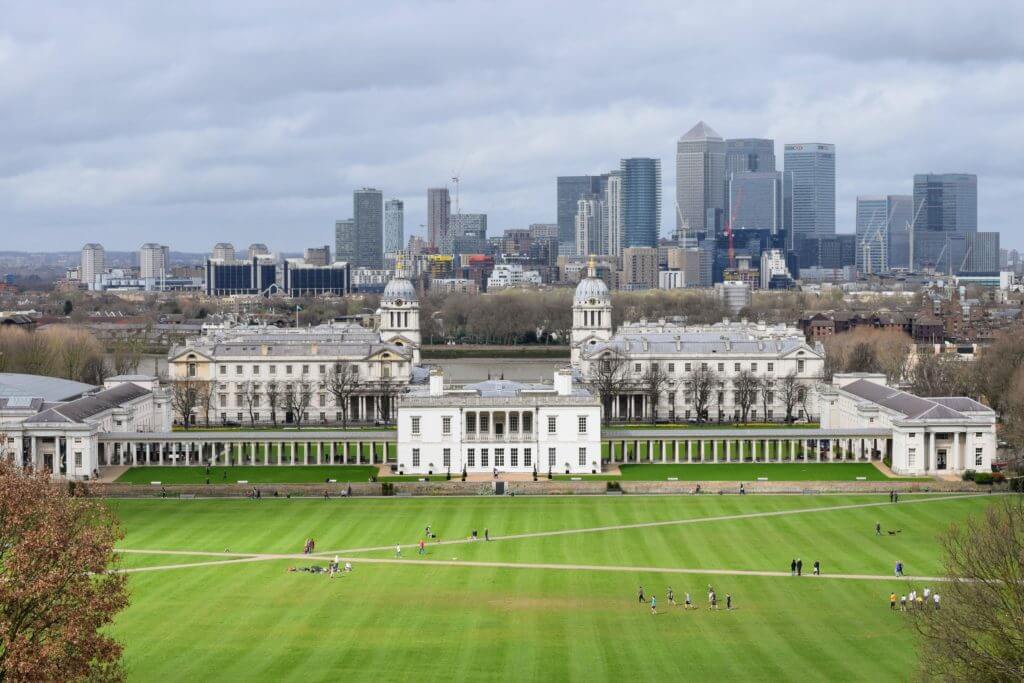 Basically, you're climbing over the top of the o2 centre in Greenwich, harnessed in and totally safely.
The runway is designed to emulate how it would feel to actually scale the O2 centre. It was like a blue buoyant trampoline material that bounced as you went.
The view from the top was awesome. You can see Canary Wharf, Tower Bridge, the Thames, plenty of lights, Alexandra Palace and hundreds of buildings that we had know idea what they were.
We had about 20 minutes on the top to play around, admire the view and take awesome jumping photos.
The climb takes about an hour, and costs £35. If you combine your trip over the O2 with a trip round Greenwich, and Greenwich Market, you've got a fabulous day out in London to enjoy.
If you're in London with teenagers, climbing the O2 is a great active activity!
Check out the prices at GetYourGuide for climbing up the O2
Also, how about visiting Paris for the day from London?
---
Need a good value way to see all of London? Get a pass!
The Go City All Inclusive London Pass is the ultimate ticket to unlock the best of what London has to offer. With this pass, you gain access to over 80 top attractions, tours, and experiences across the city. From iconic landmarks like the Tower of London and The Shard to fascinating museums like the Cartoon Museum and the Rugby Museum, the pass allows you to explore at your own pace.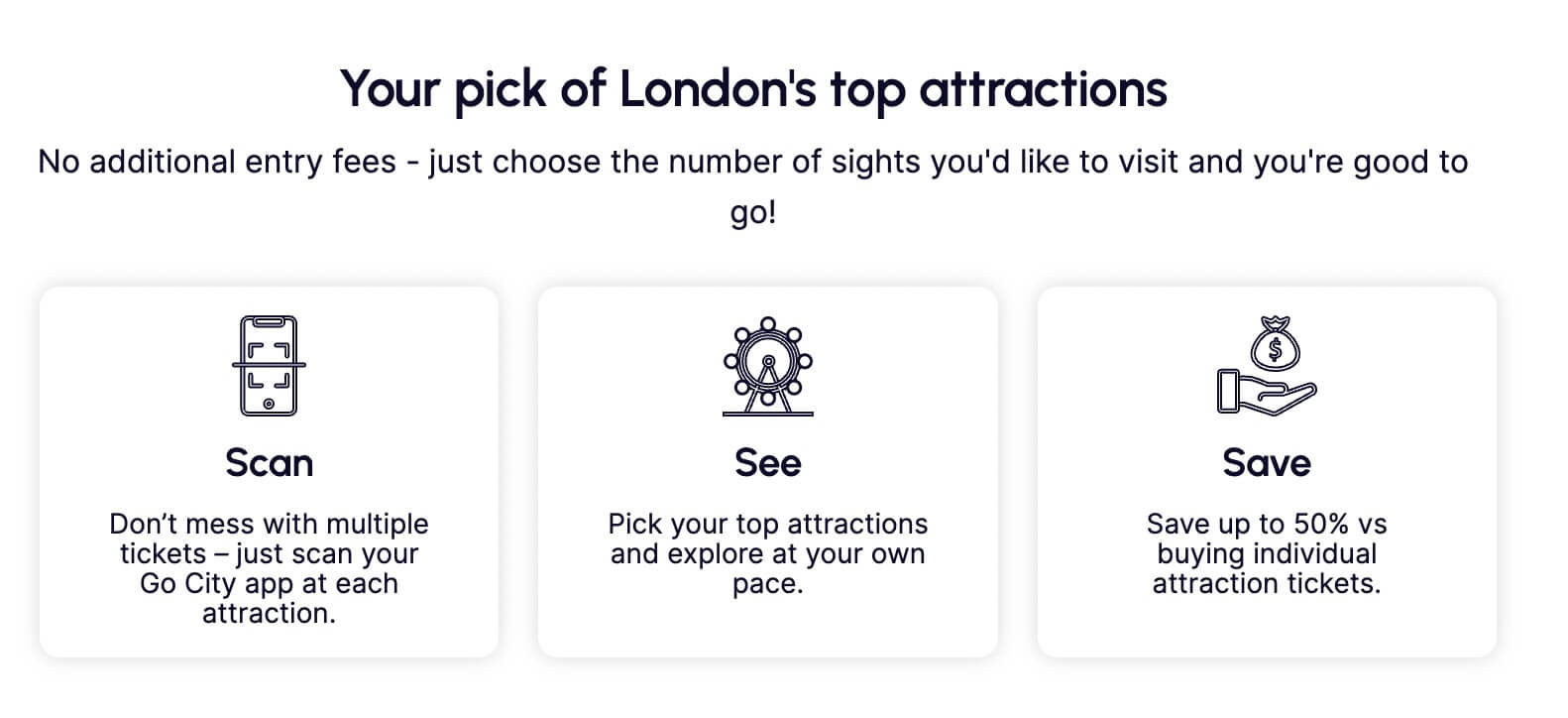 Enjoy hop-on-hop-off bus tours, and even a Thames River cruise. The Go City All Inclusive London Pass offers convenience, flexibility, and substantial savings, ensuring you make the most of your London adventure. You could save up to 50% on top London attractions every day of your trip!
---
Boozey / foodie days out in London
8. Hang out in Soho
Soho is renowned for its sex shops, jazz scene and gay village – it's incredibly original and colourful here. There are an abundance of bars, clubs, cafes and plenty of theatre productions: big budget and low key. It is never not packed and is more pulsating and absorbing than Oxford Circus, Regent Street and other locations in central London.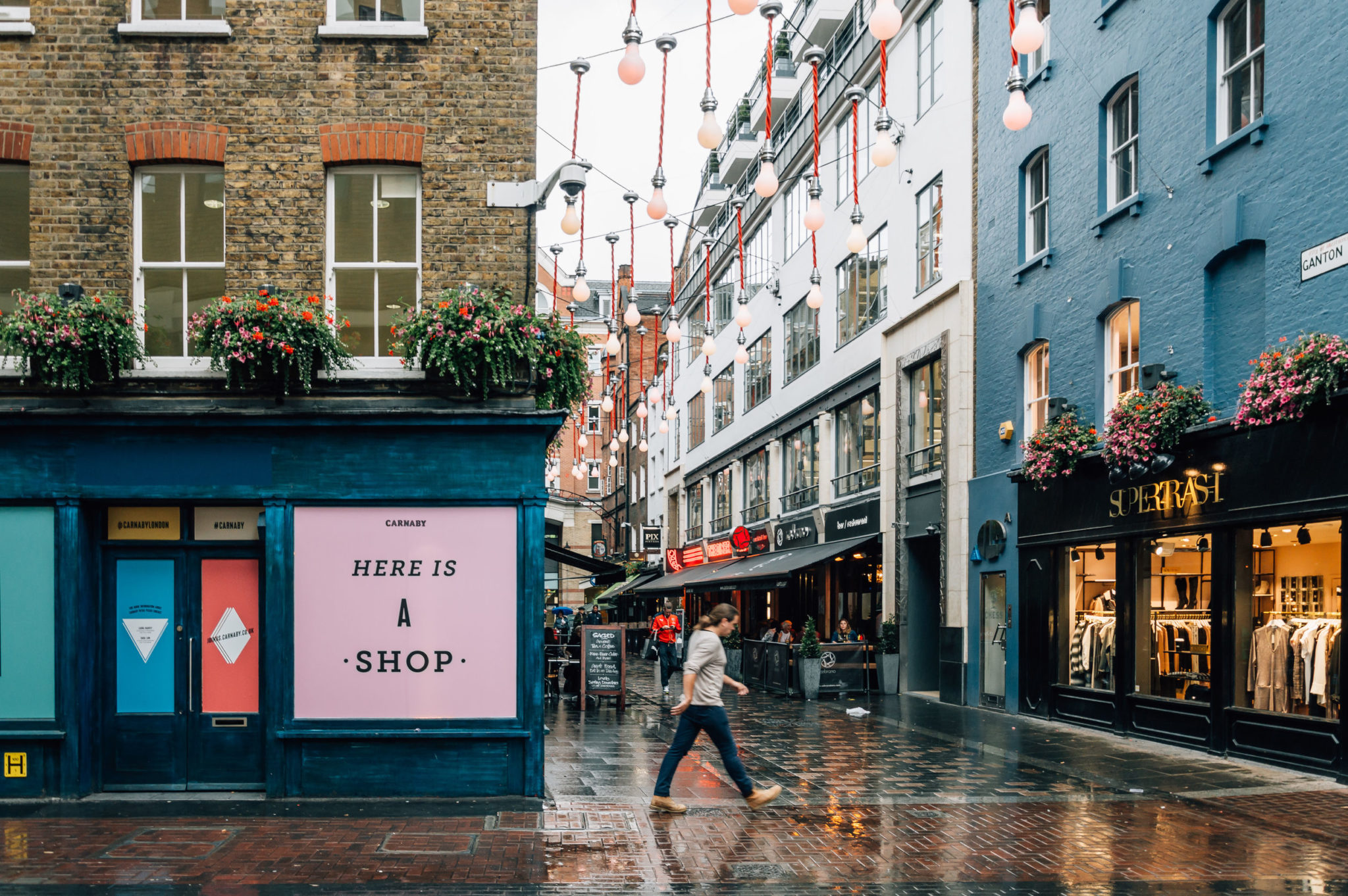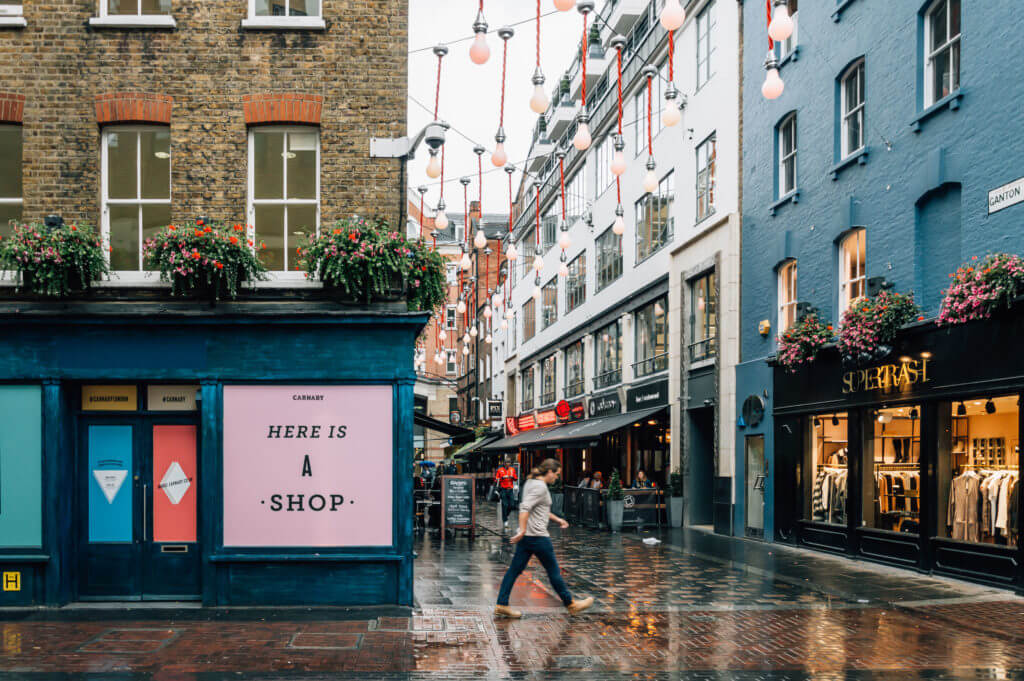 You could spend the morning shopping and mooching, the afternoon drinking cocktails on the streets in Happy Hour, and then the evening enjoying a show. Oh, and the late night getting up to who knows what! Everything goes in Soho.
In Soho you can walk some of the most famous streets in London, soaking up the vibes as you go.
This is one of the best days out in London.
Enjoy!
9. Chicken Wing Tour in London
Our Chicken Wing Tour in London was the best. In fact, of all the travels and things I've ever put on my Instagram, this was the activity that's given me the most reader questions.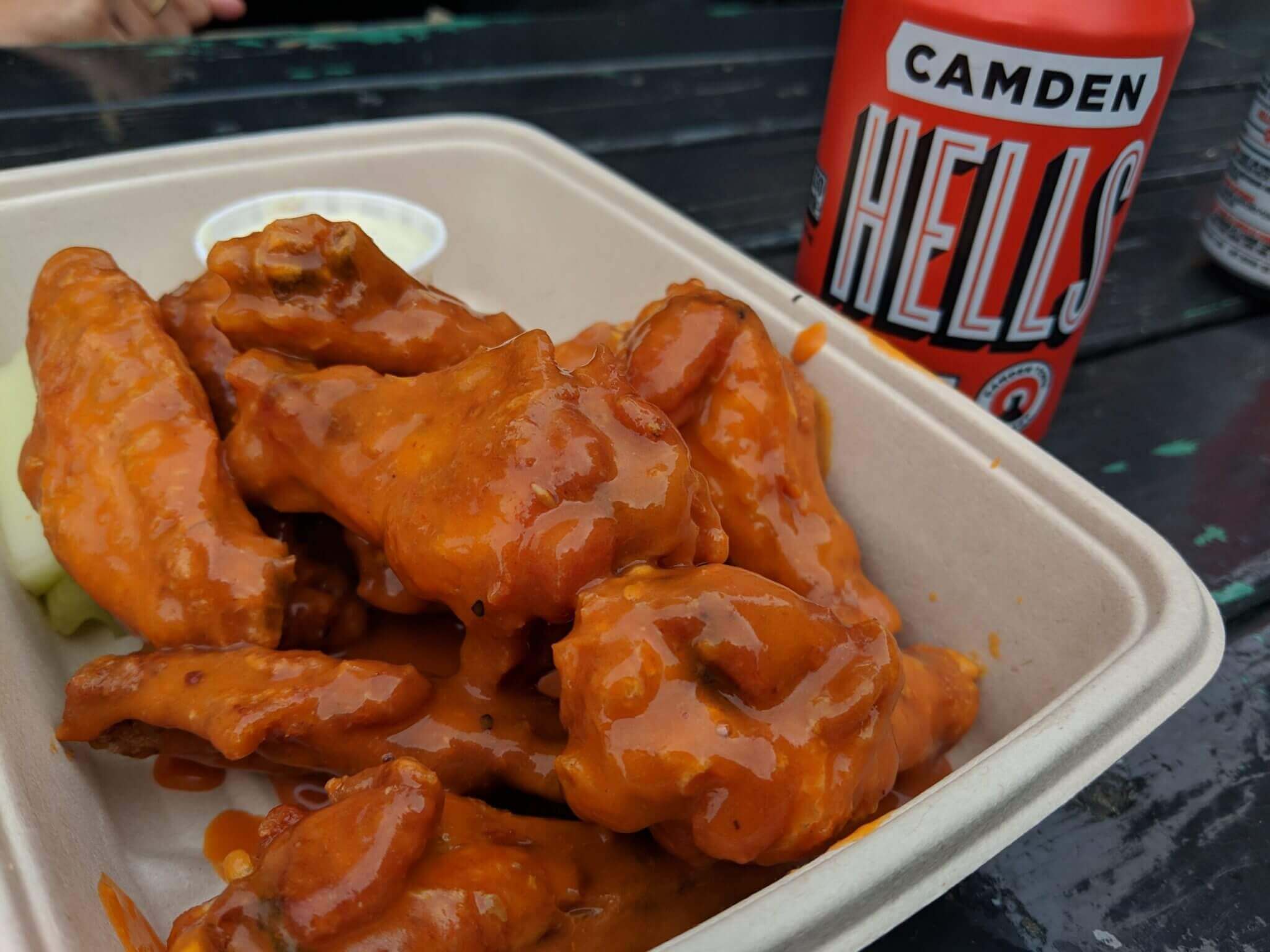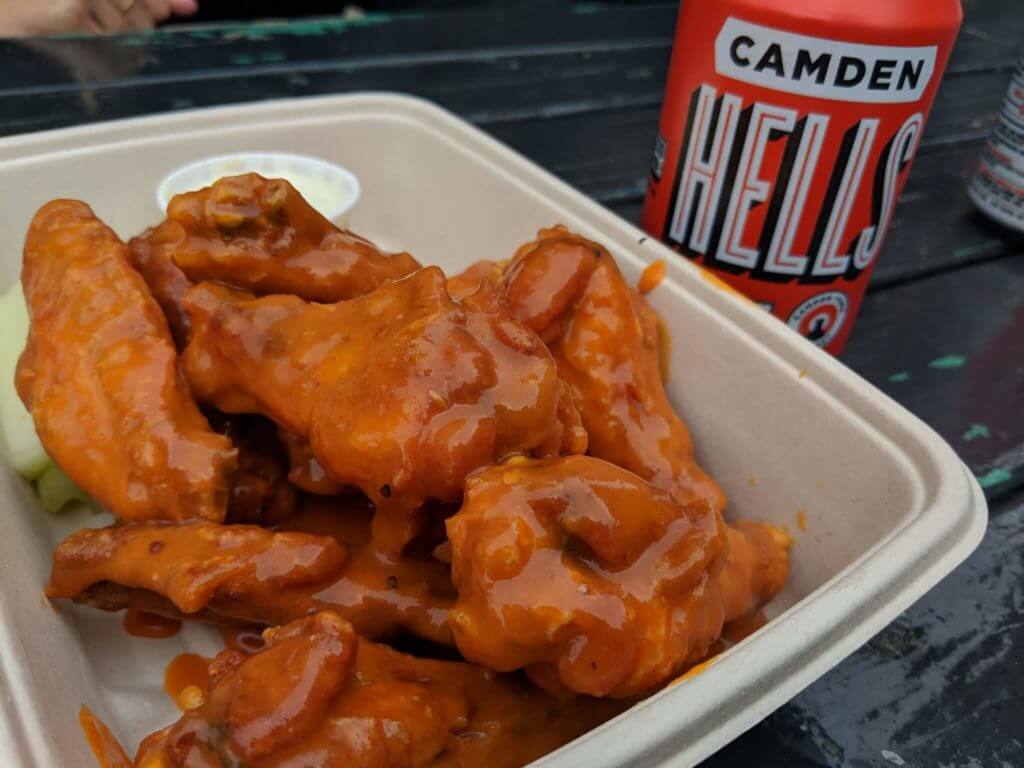 We tried five different chicken wings, at different places around Shoreditch. Again, you could do as we did above – use the tour as a basis to a great day out in Shoreditch. I can recommend Cafe 1001 to chill out after, and the urban golf place next door too.
And if you need a good brunch, to keep you going until the Chicken Wing Tour, or for the day after, then here are some of the best bottomless brunches in London, according to Bestbrunchorbreakfast.com.
Film / TV / Music day out in London
10. Harry Potter day out
Understandably London has the highest concentration of Harry Potter filming locations and book inspiration for old JK Rowling. And a day out in London gives you the opportunity to see as many as possible.
Check out my blog post on Harry Potter Days Out in England for more information, but here's the basic premise.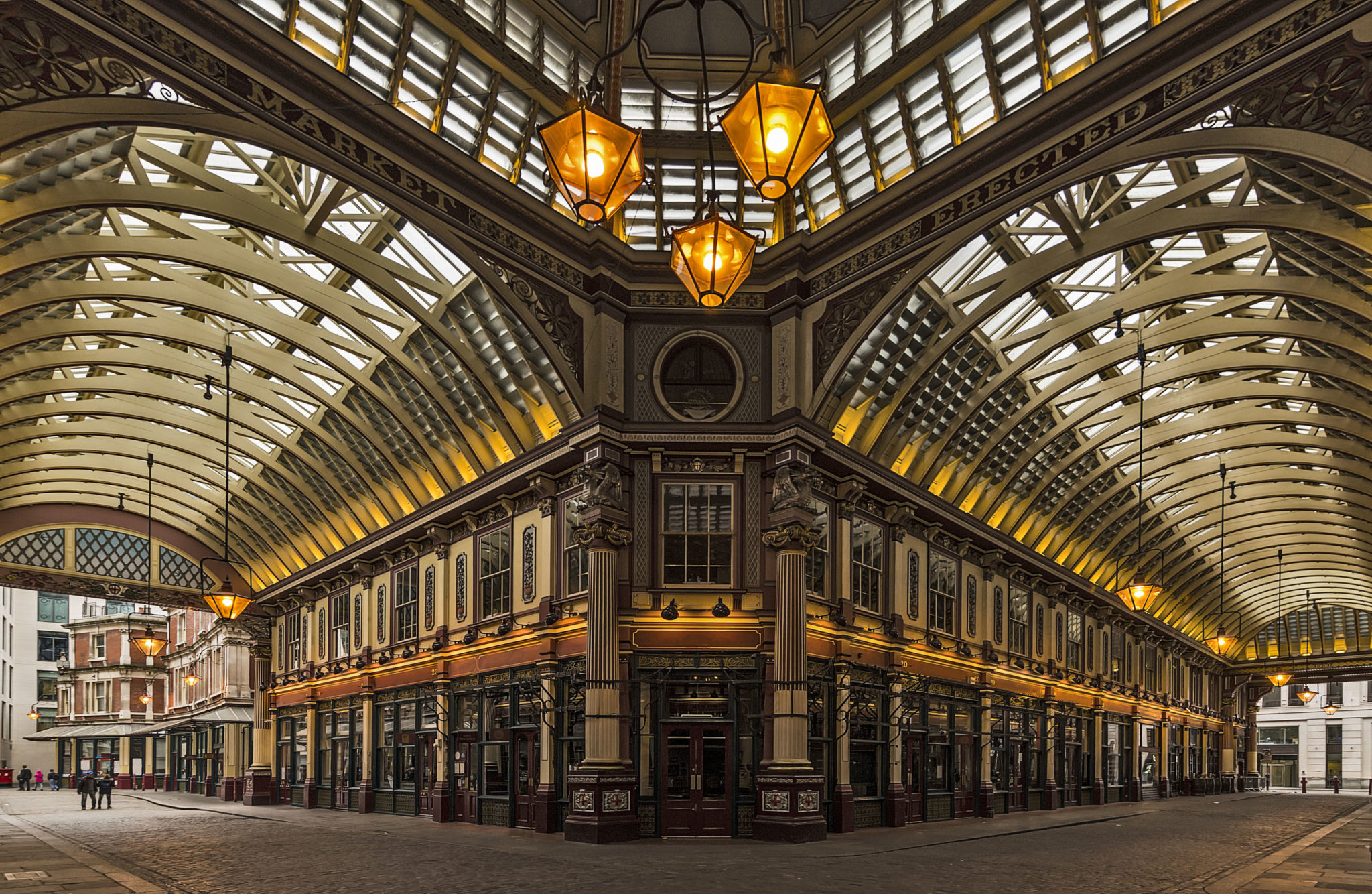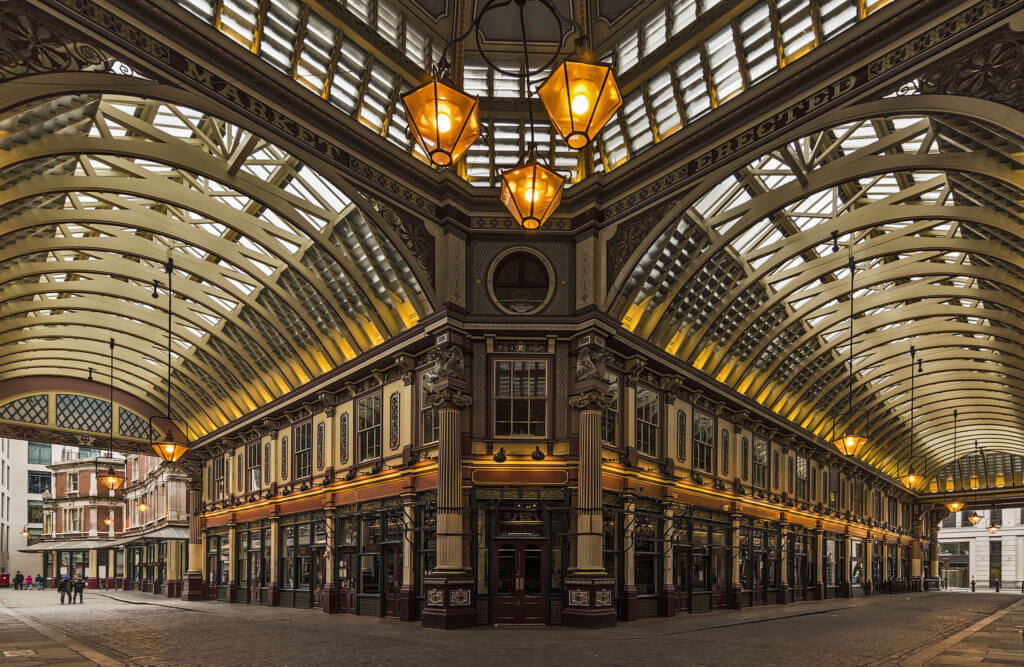 Kings Cross Station for Platform 9 3/4, and the Harry Potter Shop. Leadenhall Market near Holborn for the inspiration for Diagon Alley, and then Regent's Park Zoo for the spot where the snake scene in book one was filmed.
And good luck for getting tickets to the Cursed Child – best book that one well in advance TBH!
11. DNA VR Experience in Camden, in London
I totally booked this for my boyfriend. I had little to no interest in VR gaming, but hey ho, let's give it a go.
I couldn't actually find a VR experience in Shoreditch so we had to venture out to Camden, but it was easy via the tube from Old Street to Kentish Town and a little walk.
We arrived to a sketchy looking door and headed on down. The DNA VR Experience was in the basement. A room filled with blacked out cubicles, where the VR magic happens. We spent the next hour playing Beat Saber, Arizona Sunshine and SkyFront VR. You could play some of them against each other, and others were just single player.
My favourite was definitely Beat Saber – bit like one of those dance machines. Loved it.
SkyFront was SO trippy. You know like when you step on an escalator that's not working and your mind doesn't know what's going on? Well that. You could teleport to different positions and the rush went straight to my head.
It was fun, and sweaty, and I got VERY into it.
I was really surprised at how expensive this was to be honest though, but I spent a lot of time researching VR places in London and it seemed to just be how much VR gaming is.
It was £35 per hour peak price, EACH.
12. Shrek's Adventure Day Out in London
One for the kids, how about having a Shrek's Day Out in London?
Shrek's Adventure is a brand new attraction near the London Eye where you can meet all your fave characters from the films. Buy a ticket for Shrek's Adventure and you'll get to fly over London in Donkey's magical 4-D bus. You'll also team up with Pinocchio and friends to help find Shrek and save the day. Plus, don't miss Find The Beat, a walk-through musical experience based on the Trolls movies.
There are 10 live action shows that lead on your very own quest as you don't just watch the story, you become the story. The experience lasts for 75 minutes and is suitable for kids over 6.
Royal day out in London
13. A royal tour of London
If you're a fan of England's Royal Family then you're going to love a day out in London seeing all the royal sites.
Start off with Buckingham Palace – there's usually an exhibition on which means you can potter around the palace, walking in the steps of our Queen. Book a guided tour at Buckingham Palace to learn more about what goes on behind the scenes.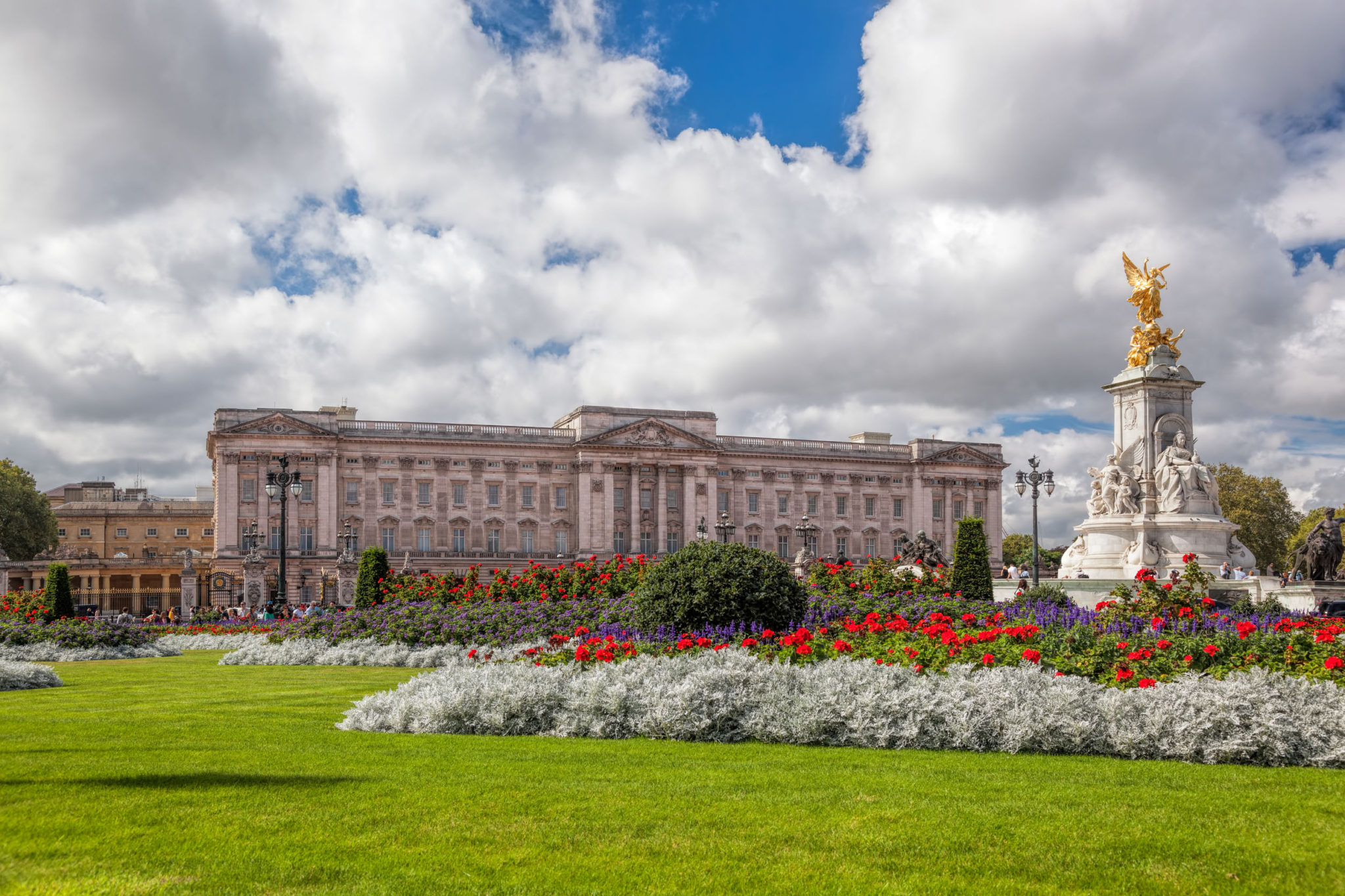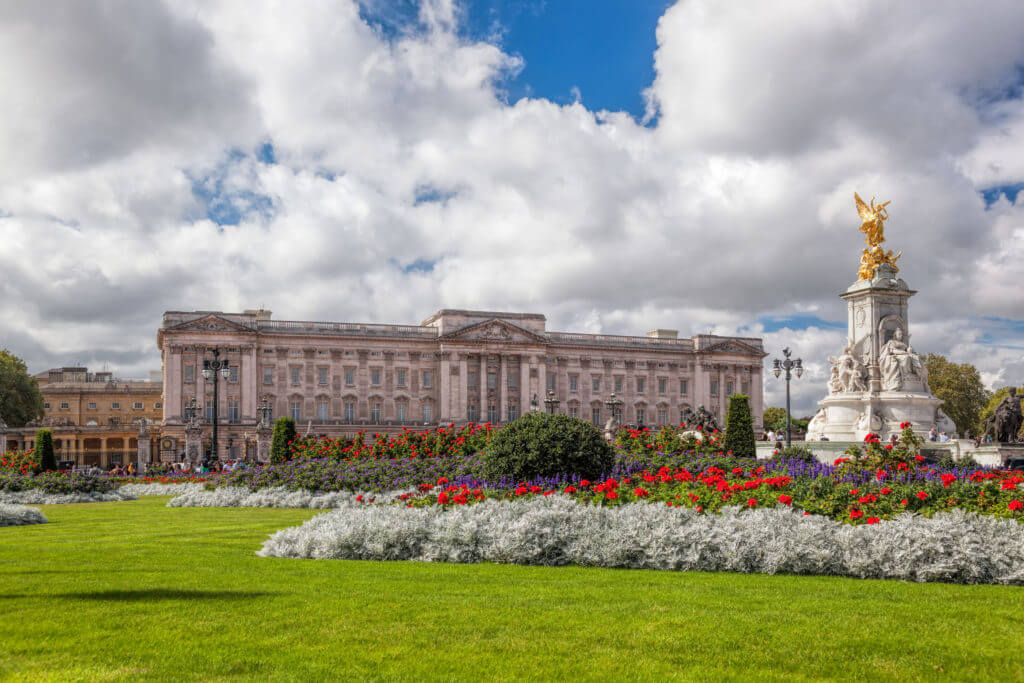 You also need to go to Westminster Abbey, to visit the spot where Prince Wills and Kate said their I dos back in 2011. We've already covered St Paul's Cathedral, but you need to add this beautiful building into your royal day out in London, as this is where Prince Charles and Diana's nuptials took place.
Kensington Palace, Hampton Court Palace and the Tower of London are also popular spots for Royal Family spotting in London, as well as St Paul's Cathedral. The Changing of the Guard Walking Tour will provide an opportunity to ask all those questions you want the answer to, too.
We've got a full post dedicated to a royal day out in London here. And if you want guaranteed photos with the royal family, then check out Madame Tussauds – guaranteed sightings!
---
CHECK OUT THE LONDON EXPLORER PASS to have your day out in London prepaid.
---
Day out in London on the Southbank
The Southbank makes for a lovely day out in London – there's so much to do there. You could combine a visit to Shakespeare's Globe Theatre with the shops and restaurants along the riverbank.
You could go on the famous London Eye.
It's really not far to walk along the South Bank to The Shard either. Buy a ticket to go up the Shard and you can drink Champagne while looking over the city.
Great way to get your bearings!
14. Shakespeare's Globe Theatre in London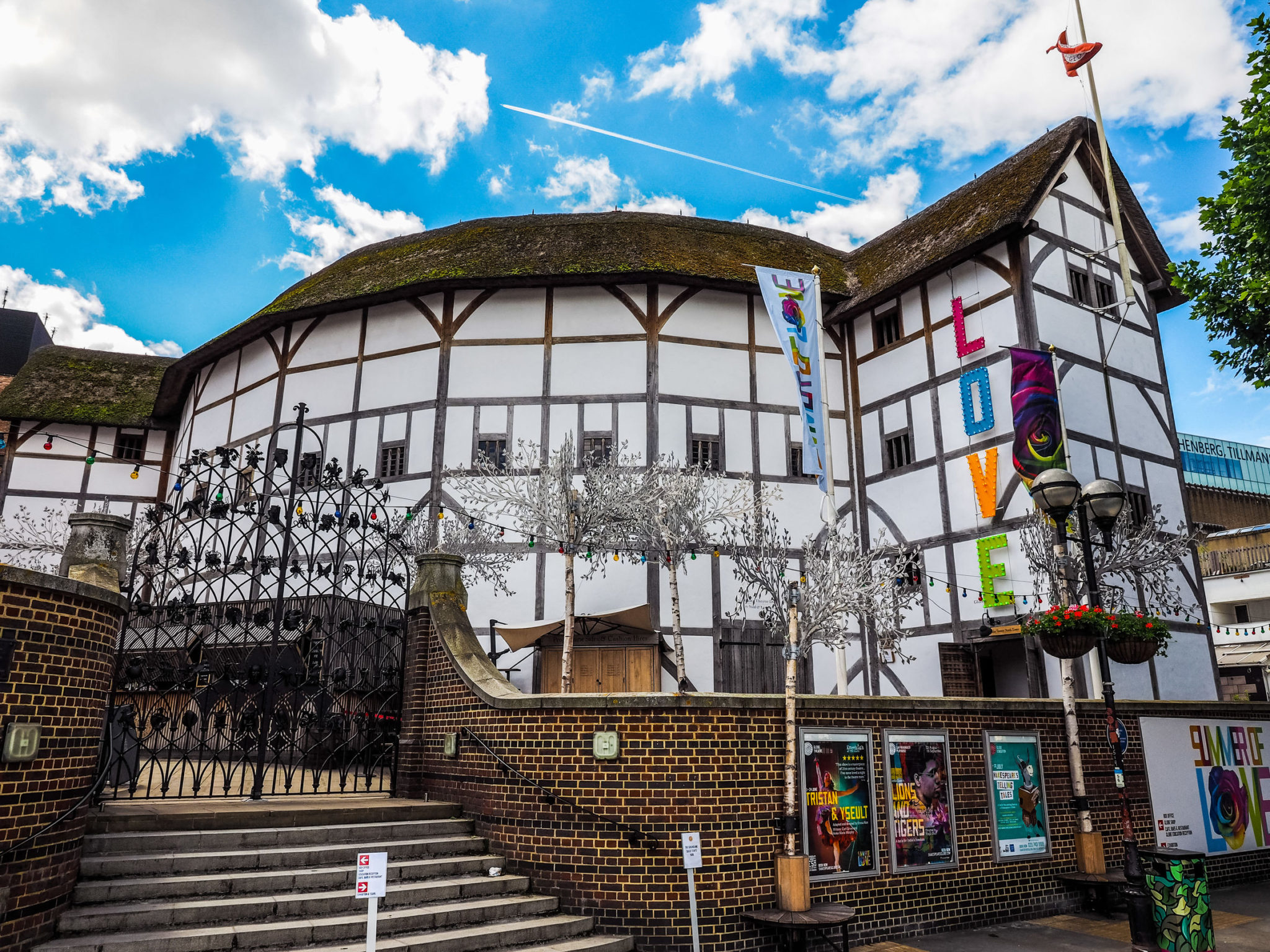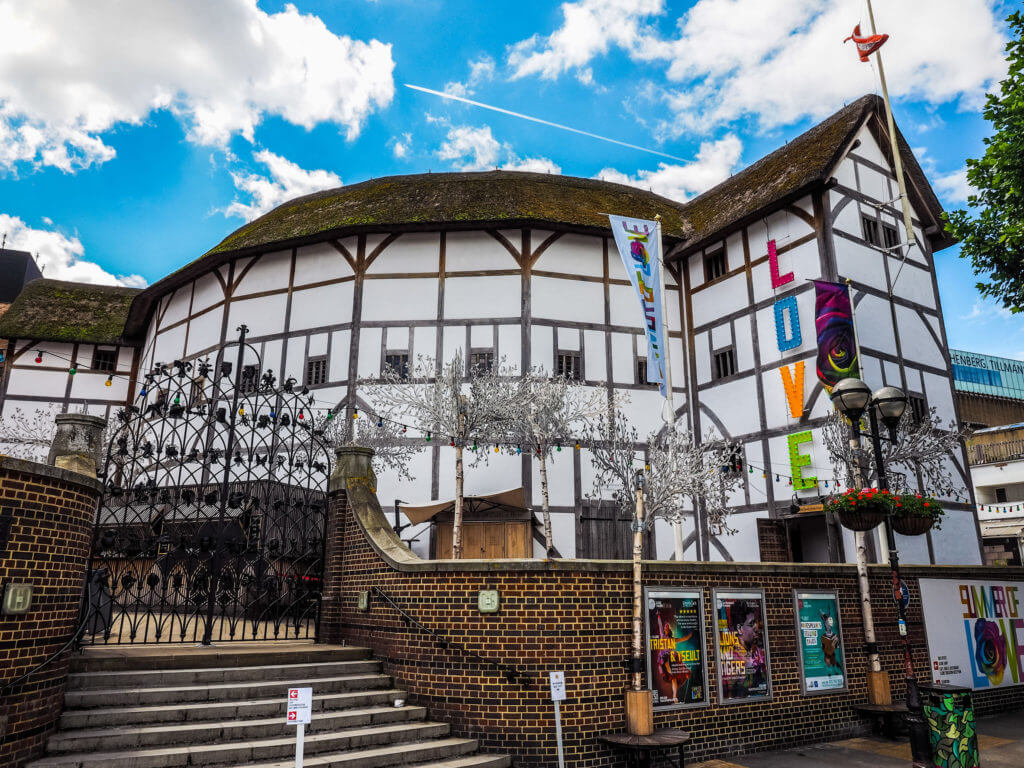 Shakespeare's Globe Theatre is on the South Bank in London and makes for a great day out in the city. You can get tickets to a performance here, if you're quick and have some cash. Or, you can do like I did and go for the day and look round the theatre and have a tour.
It's a beautiful theatre and there's a museum attached too. You'll learn all about how Shakespeare started up in the town of Stratford Upon Avon, in Warwickshire, as well as his effect on London's theatres too.
I can't not mention the ramen place round the corner – Tonkotsu Bankside. Gawd it's special in there and absolutely delicious. A great way to top off a cultural day out in London!
Historical day out in London
15. London Dungeon, Tower of London and Tours
London is of course, brimming with history. Every corner, every turn, every time you look up – but there are places you can go in London where the history pretty much slaps you in the face.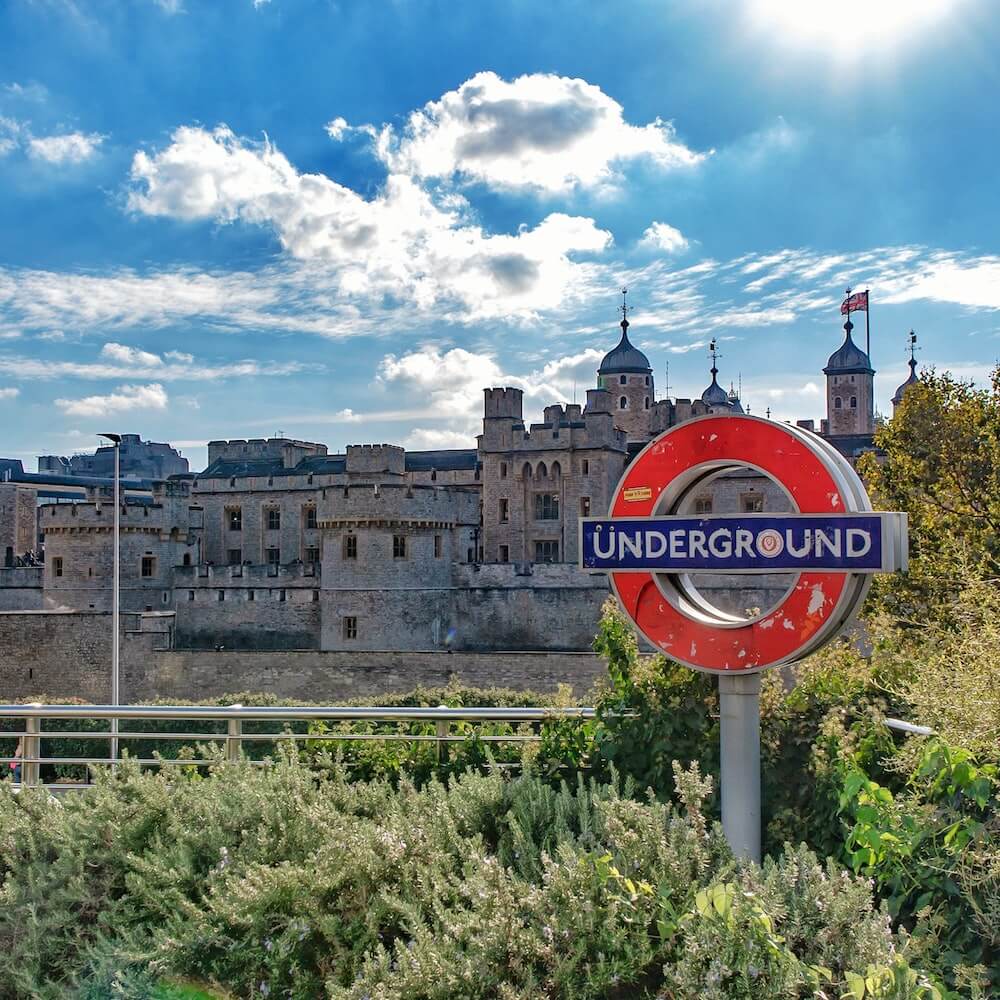 The London Dungeon is one of them, as is the Tower of London and Crown Jewels Tour – I've done both and they're such an interesting insight into what London is built on. There's a new attraction at the Tower of London – The Gunpowder Plot at Tower Vaults.
Here, you can journey back in time and witness London as it was in 1605 with The Gunpowder Plot immersive experience at the UNESCO World Heritage Tower Vaults, located alongside The Tower of London. Using a combination of live theatre and the latest digital technology, audiences will be transported into the heart of the Guy Fawkes story in which they are the protagonist. Making use of hi-tech headsets, the 90-minute show uses actors, special effects and VR to recreate the scene.
Sounds pretty unique, hey?
BUY YOUR TOWER OF LONDON TICKETS IN ADVANCE HERE TO BEAT THE QUEUES!
How about a tour?
The Jack the Ripper Walking Tour is a good shout and as well as being historical, it's also a good introduction to the Shoreditch area. The Churchill War Rooms could be a great experience for you too, if you love your history.
22. London trampoline park
How about trying one of London's trampoline parks for your next city adventure? They're great for kids and adults, if you go at the right time – and there are a few trampoline parks in London to enjoy. Click to see our list.
Click for the best DAYS OUT IN LONDON FOR SPORTS FANS
The best days out in London
I hope that has given you a few more ideas on how to spend a day out in London. There are so many options, but these are some of my favourites.
If you fancy taking in some of the city's more unusual sites, a guided tour can be a great day out. From secret things you wouldn't notice on your own, to conspiracy theories and controversies that will keep you chatting all day long, Fun London Tours are a great way to uncover the unusual side of London. You can book your guided tour here.
Let me know which day out in London sounds best to you in the comments below!
---
Pin these days out in London for later?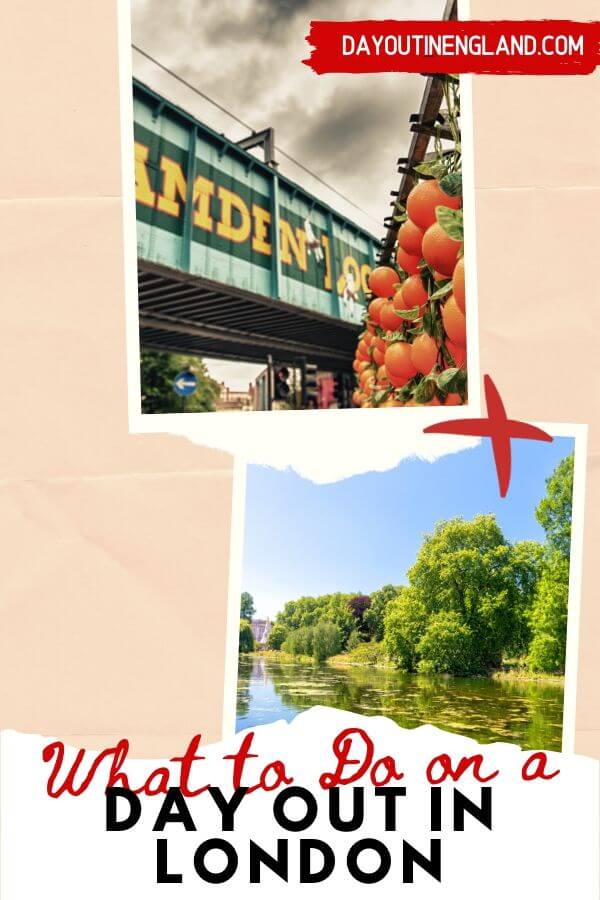 ---