Got 48 hours to spend in London and wondering what to do in the city? With so many attractions, restaurants, viewpoints, landmarks and so much more to see, choosing can be difficult. Here are our suggestions for what to do in two days in London…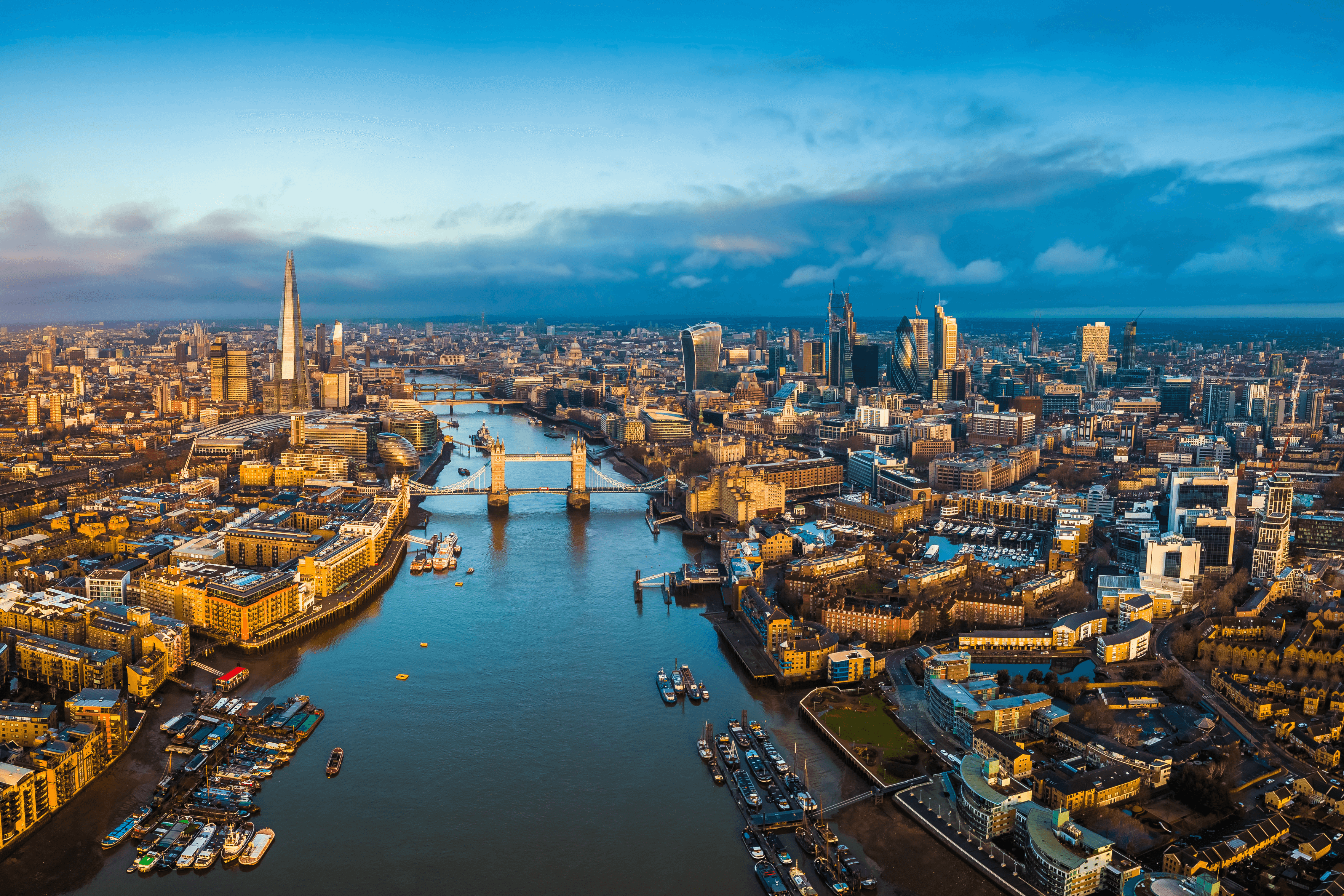 The great thing about having two days in London is you can take it at your own pace, spend extra time taking in the sights, and even enjoy some of the nightlife too. Don't rush through your day in this magical city.
From where to eat, to what to see, to what attractions you'll want to add to your list, there are so many options for two days in London. With loads of brilliant free days out in London to choose from, and so many iconic landmarks to see on your day out, you'll never run out of things to do in two days in London.
One top tip that could help you out — especially if you are planning two days in London — is to get yourself the London Pass. By purchasing a 2-day digital sightseeing card (all done through the app), you'll get access to over 80 London attractions for up to half price. Definitely worth your while if you have at least a couple of days in the city.
But without further ado, here's what you'll want to get up to in two days in London…
What to Do in Two Days in London
Got 48 hours to kill in London? Here's the plan…
Day One
First, head to the market at Southbank
You 2 days itinerary starts at Southbank, which is very close to Waterloo (where you might have come in on the train). Tucked behind the Southbank Centre is a bustling market with almost every cuisine imaginable, so it's a handy place to begin your day if you're looking for some brunch-style food you can eat on the go while taking in some of the sights of Southbank.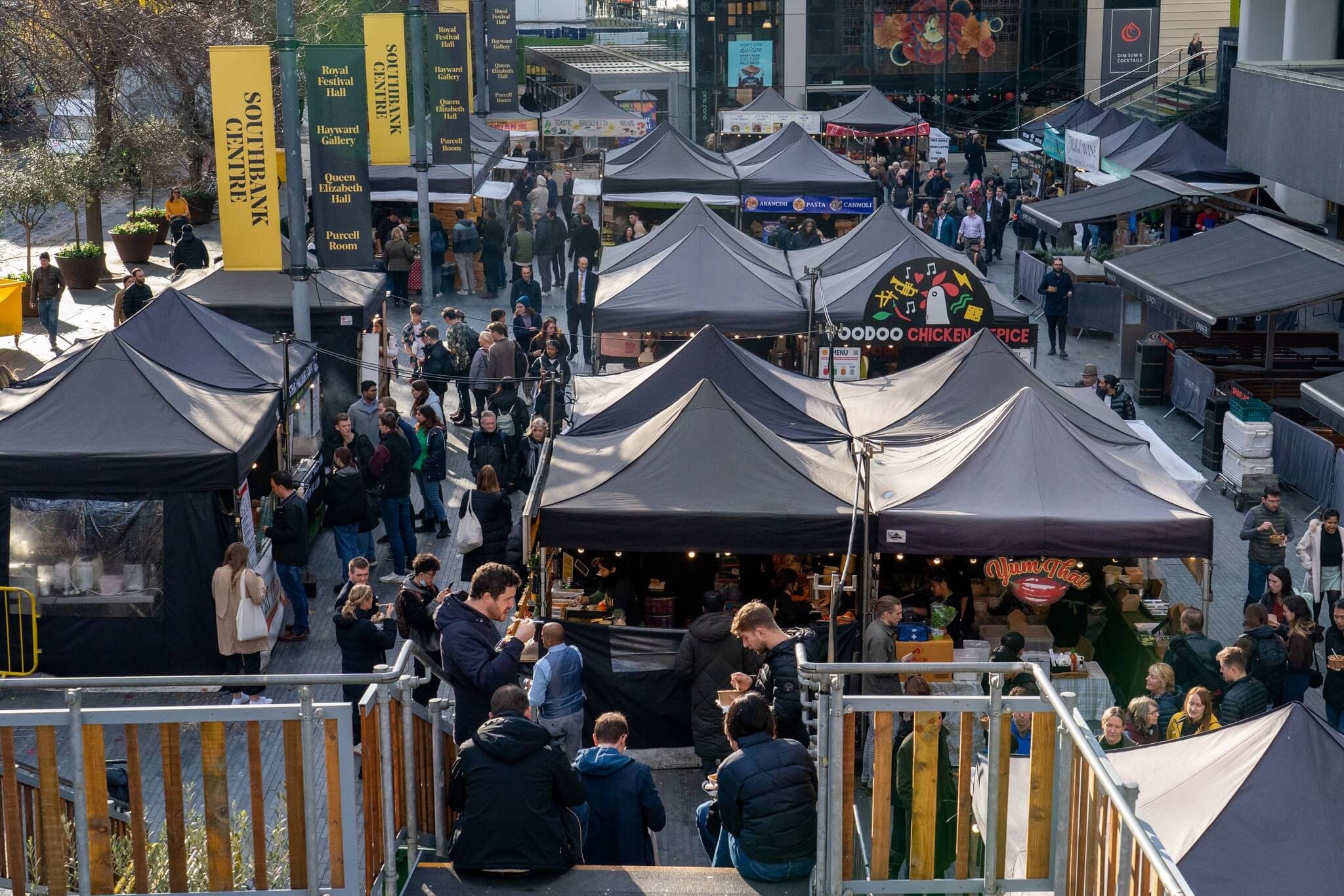 Grab something tasty from one of the many stalls — you'll find everything from Vietnamese to Venezuelan food, and Italian cannolis to Ethiopian vegan salads, and everything in between. Then wander up the steps to the Southbank Centre and walk along the river for some epic views of the big landmarks, like the Houses of Parliament, the London Eye, and St Paul's Cathedral.
If you love reading, don't forget to stop by the Southbank Centre Book Market under the bridge to browse hundreds of books.
Take a guided tour of the sights
Usually if you only have one day in a city, guided tours will take up too much of your time. But! If you have two days in London, it is the perfect time to take a guided tour, as you'll find lots of landmarks and interesting sights within easy walking distance no matter what area you're in. Put on your best comfy shoes for walking around, and choose whatever type of tour suits you.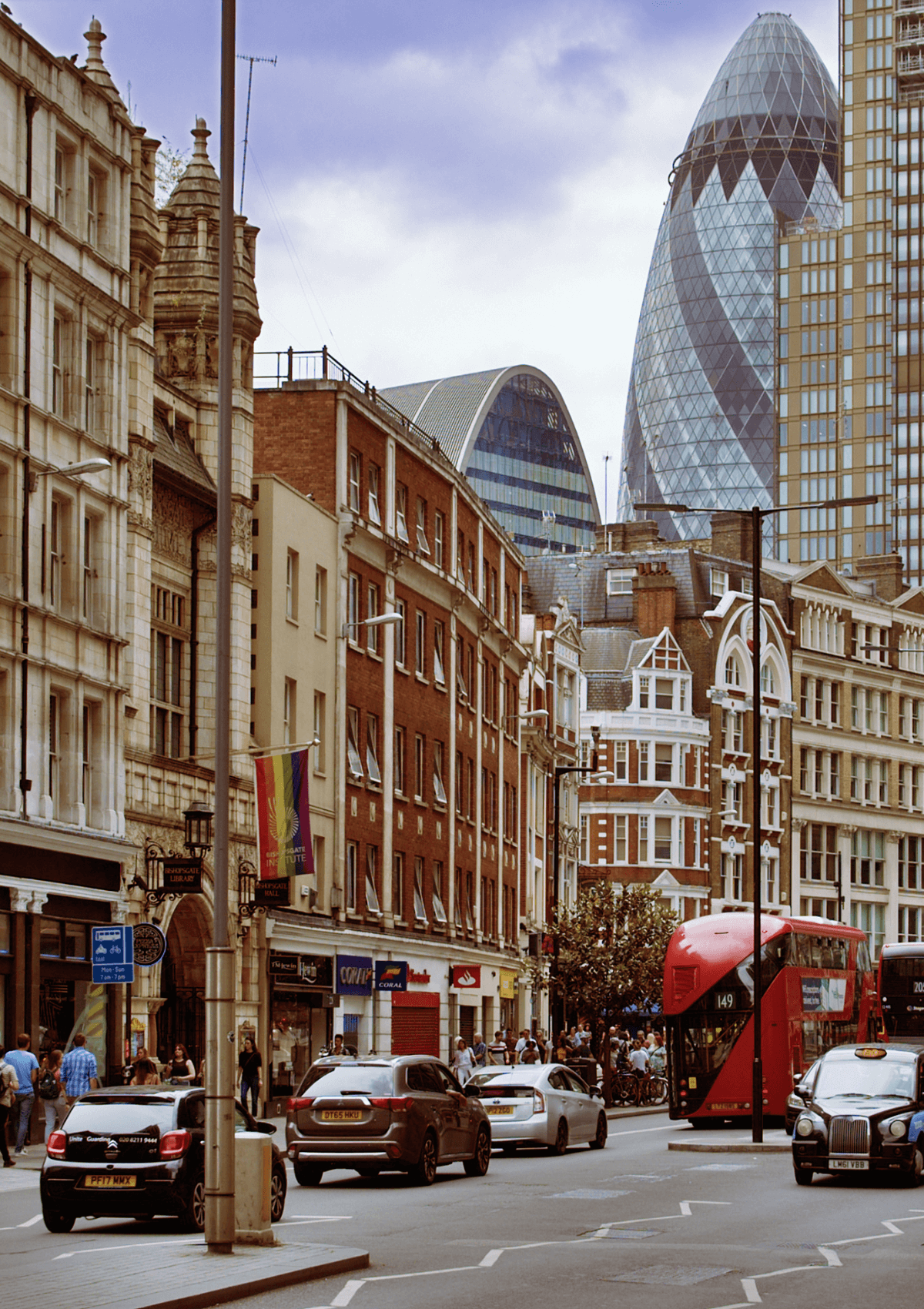 You'll find tonnes of fantastic guided tours of the city for all ages and interests on GetYourGuide, here. From city exploration games to Jack the Ripper tours to a comedy ghost tour and much, much more, you'll find something to have your whole group fascinated, and you'll definitely discover even more about this iconic city.
For lunch, enjoy a picnic in Hyde Park
There are few places better in the whole of London to have a picnic on a glorious sunny day than the famous Hyde Park. You'll find it just off Oxford Street, so you might want to head there after a little shopping spree!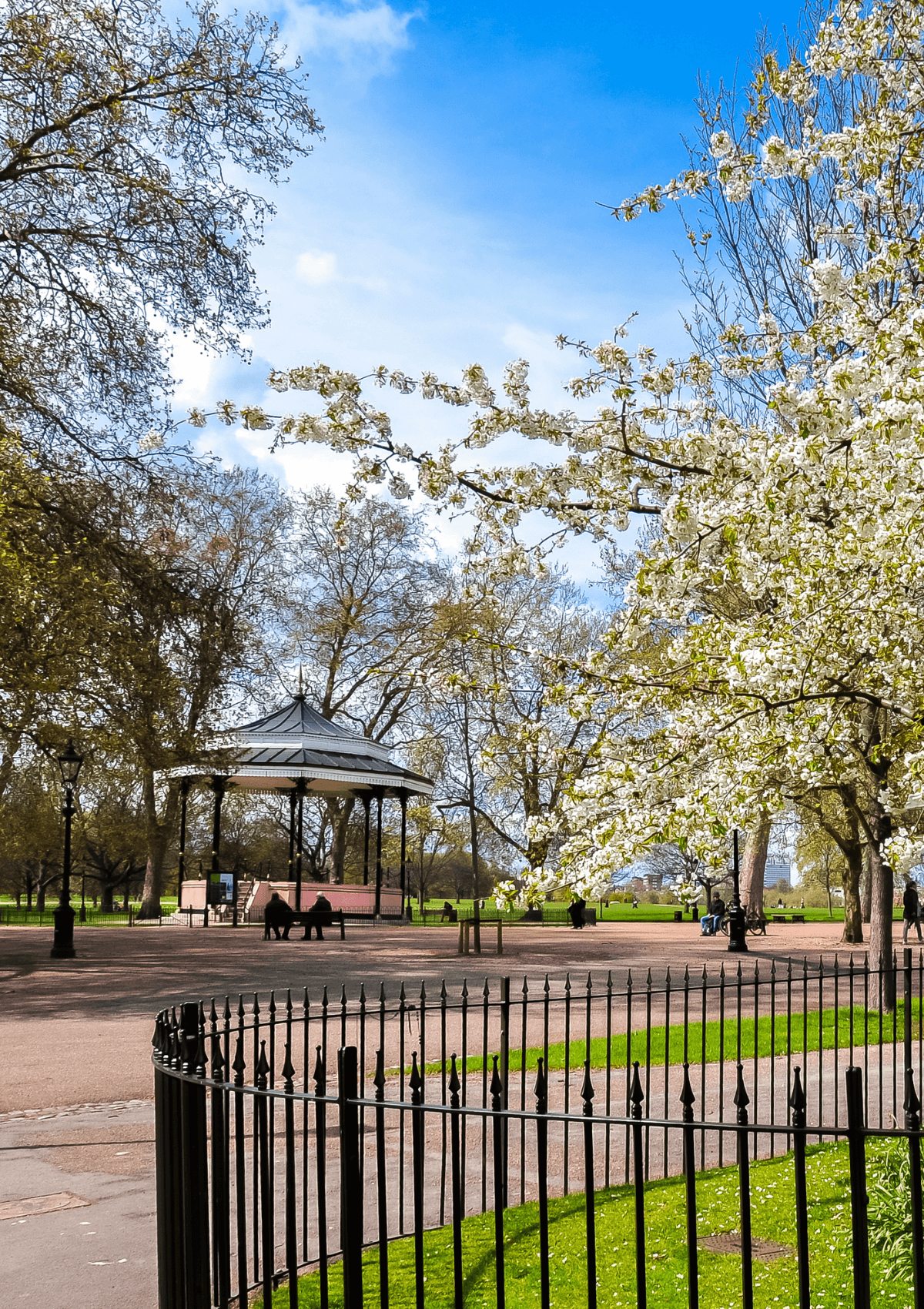 Hyde Park is one of the most central parks in London so it's a great meeting point if you're joining others during your two days in London, and it's famous for its summer concerts and being basically Buckingham Palace's extended back yard. It's always clean and tidy, always busy, and you'll often hear people playing music and see roller bladers and other people enjoying the area.
Grab some snacks and food from one of the local shops (Oxford Street has loads) and find a spot in this lovely park for lunch to watch the world go by. Or if you want to do the same in a park with a view of the whole of London, Primrose Hill is the place to be.
In the afternoon, hit the museums and art galleries
Two days in London won't be complete without seeing some of the culture and history, and the best way to do this is to hit some of the most famous museums and art galleries in the city.
You could spend hours and hours in most of the museums in London, but if you want to pop into a few of the free ones you can start at the Natural History Museum in South Kensington, then onto the V&A Museum which is nearby (and one of the most picturesque museums in London).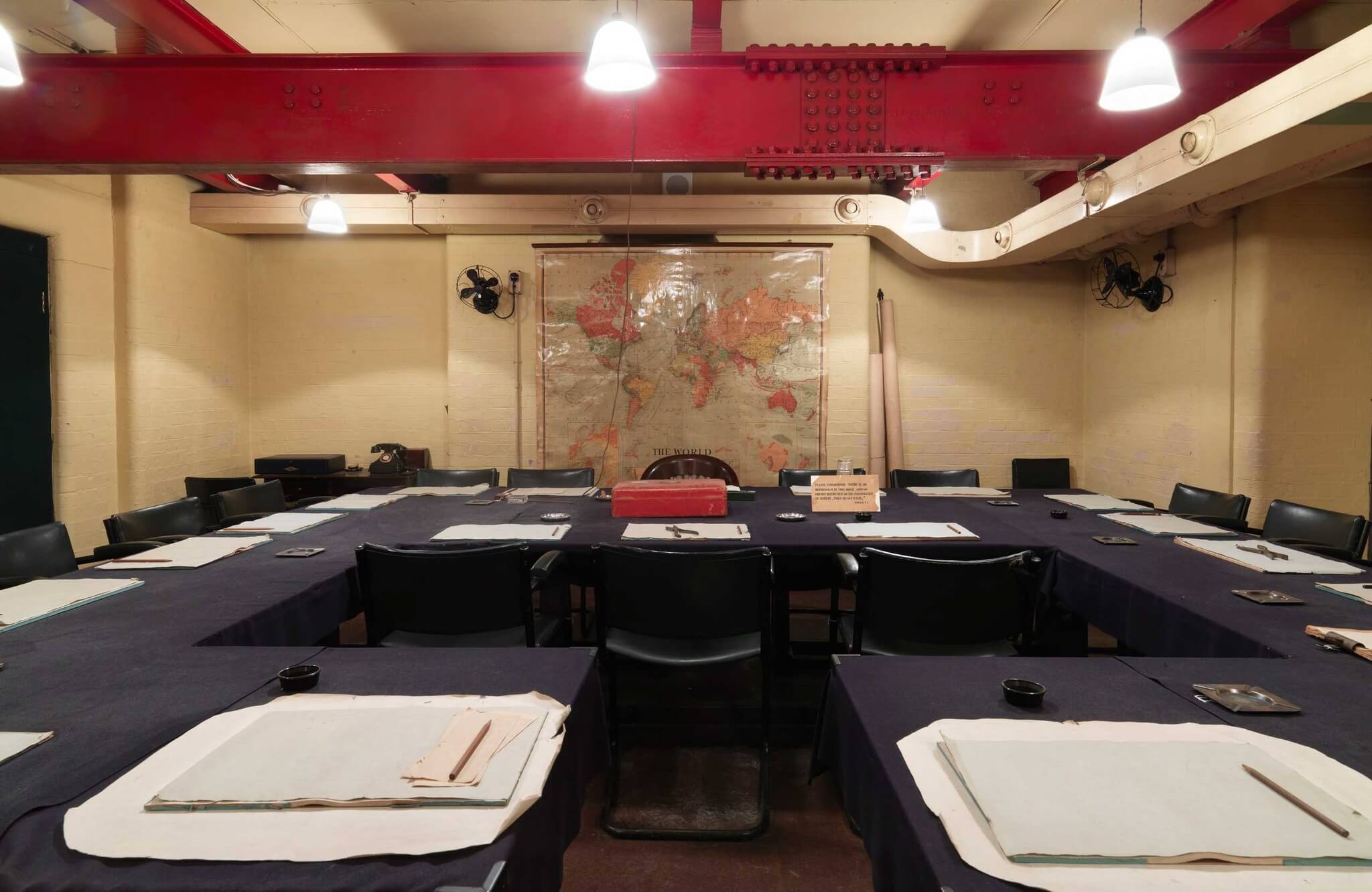 If you want to spend a bit longer in a museum and you're a fan of history, we highly recommend the Churchill War Rooms. Although they aren't free to visit, this is a fascinating glimpse at what went on in the underground Cabinet War Rooms in Westminster during WW2. You'll leave with new knowledge and lots of fun facts to tell your friends.
Go 'out, out' in Shoreditch
When you have two days in London, you have time to explore the city by night, too. If you're looking to go 'out, out' and hit some of the best bars in London, Shoreditch is definitely one of the best places to be.
Not only does it have lots of great restaurants, bars and clubs, but it has some of the most creative nightlife you'll come across anywhere in the country…
From a giant adult-sized ball pit that you can flop into between cocktails, to interactive shuffleboard or darts, to a blues club with a private caravan for hire, to a place where you smuggle in your own booze and spend the evening dressed in an orange jumpsuit in jail (yes, we're talking about Alcotraz in Shoreditch), there are plenty of incredible experiences to keep you thoroughly entertained on any night out.
If you're with the family and want to explore in the evening but not stay out too late during your two days in London, The Truman Brewery is nearby which offers a more chilled out vibe with nice restaurants and street food.
Stay over at Batty Langley's
If you're going for a night out in Shoreditch, you'll want somewhere local to rest your head after all that partying. There are plenty of reasonably priced (for London) hotels in the area, but one that's a bit pricier (and that will make your trip extra special) is the iconic Batty Langley's.
You'll feel like one of the Royals staying in this uniquely decorated hotel in the Shoreditch area during your two days in London, with its antiques, fancy furnishings and other Insta-worthy decor. It has an old fashioned feel with modern conveniences, so you'll get the best of both worlds and wake up feeling refreshed and super fancy, ready for day two.
If you're looking for something a little more on a budget, then check out some of the great hostels in London. We love the Hostelling International options available. Hostelworld offers discount code to all students, so you can save money on accommodation. Check out bravovoucher.co.uk for more discount codes to try.
Day Two
Tuck in to a fry up in a greasy spoon
On your last day in London, you must, must, MUST treat yourself to a proper fry up, and Franze & Evans Cafe in Shoreditch is a perfect place for this. A traditional English fried breakfast, done right.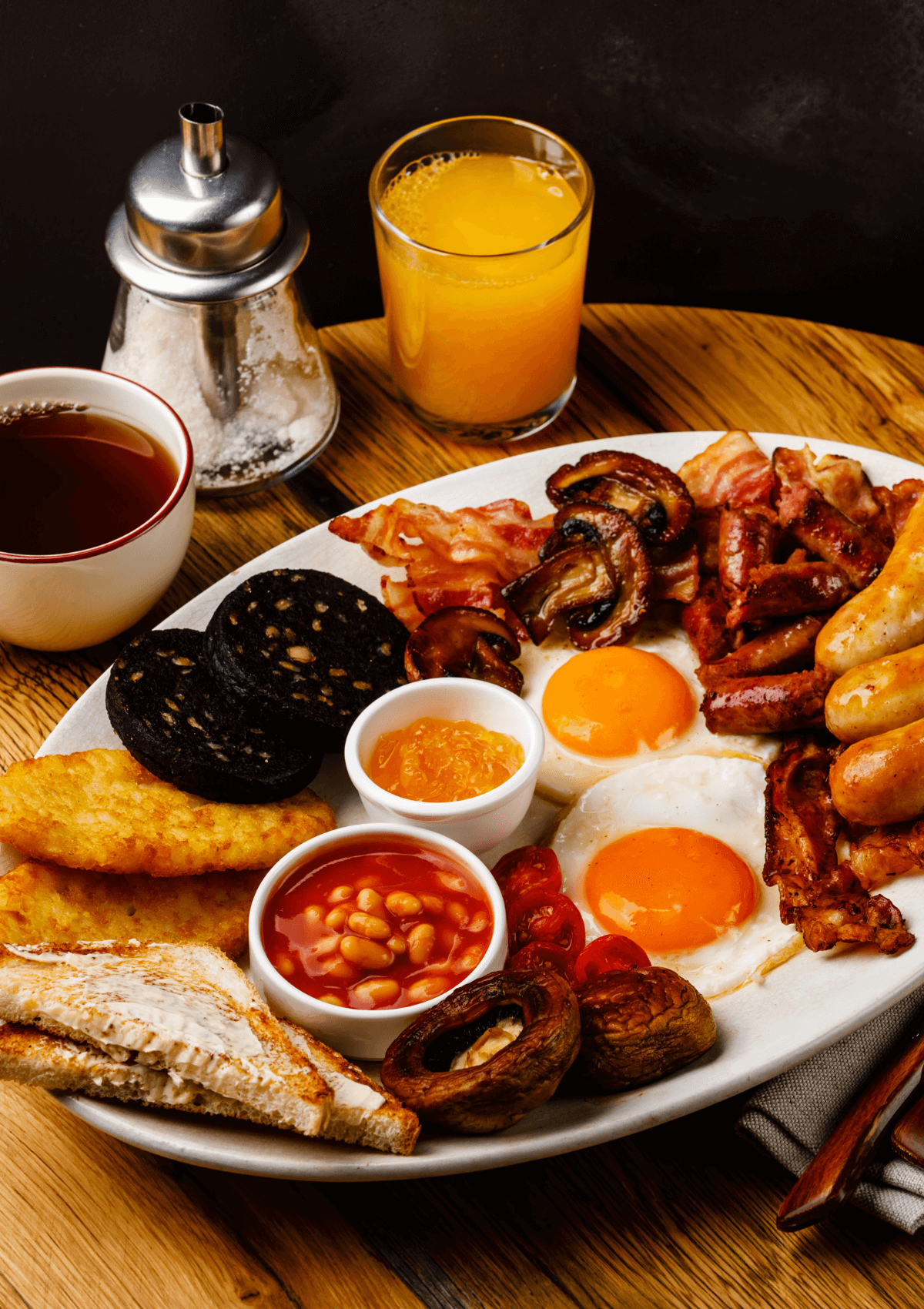 Sit down to a fry up or some great veggie and vegan versions of their best dishes. Plus for any sweet toothed travellers in your group, they have incredible French toast and waffles, too. Fill up and fuel up for your last day in the city.
Abseil down the ArcelorMittal Orbit
If you have a strong stomach after that fry up, adrenaline activities are great ways to kick off your day. You can even abseil down the famous ArcelorMittal Orbit, which is a perfect activity for a London itinerary for couples, but brave children over 14 years old can also join in. This is a brilliant way to see London from a great height, before doing a bucket list item you didn't know you had.
Or, you can just go up for the views and slide on down.
ArcelorMittal Orbit in the Olympic Park is officially the UK's highest freefall abseil, and will definitely get your heart pumping. See the city from 262 feet up, and take in unforgettable views. You can book your abseil through GetYourGuide here, along with other adrenaline activities like climbing the O2 Arena. All amazing activities for your two days in London.
Do a tour of the London street art (and make your own masterpiece)
London has some incredible street art, and you will never need to walk far to see some. It's scattered all over the city, but if you want to see some of the very best graffiti the city has on display, an organised tour can be the best way to do this. And if you take your camera along, you'll be able to capture some epic street art.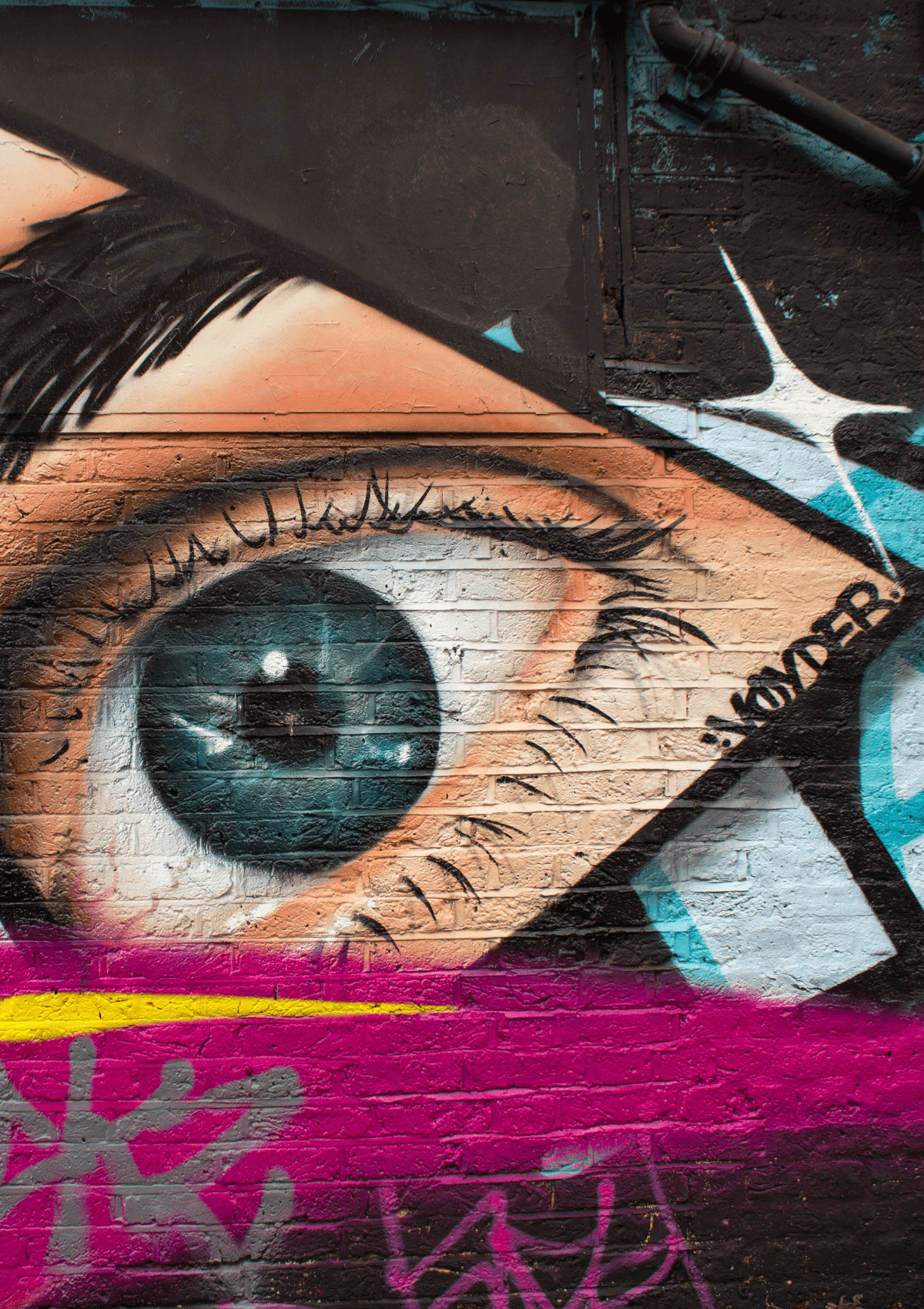 With two days in London, we recommend this amazing half-day street art tour and workshop in London through GetYourGuide, where you'll learn lots of street art skills around the East End of London. Walk around with your guide to take in some of this inspiring artwork, then head to their workshop to try your hand at spray painting your own creation.
Grab dinner at a Brick Lane curry house before you head home
Brick Lane is one of our 17 most famous streets in London to visit, and it's well-known for its incredible curry houses, many of which operate on a bring-a-bottle basis, meaning you bring your own alcohol. Definitely check this though before you try to BYOB.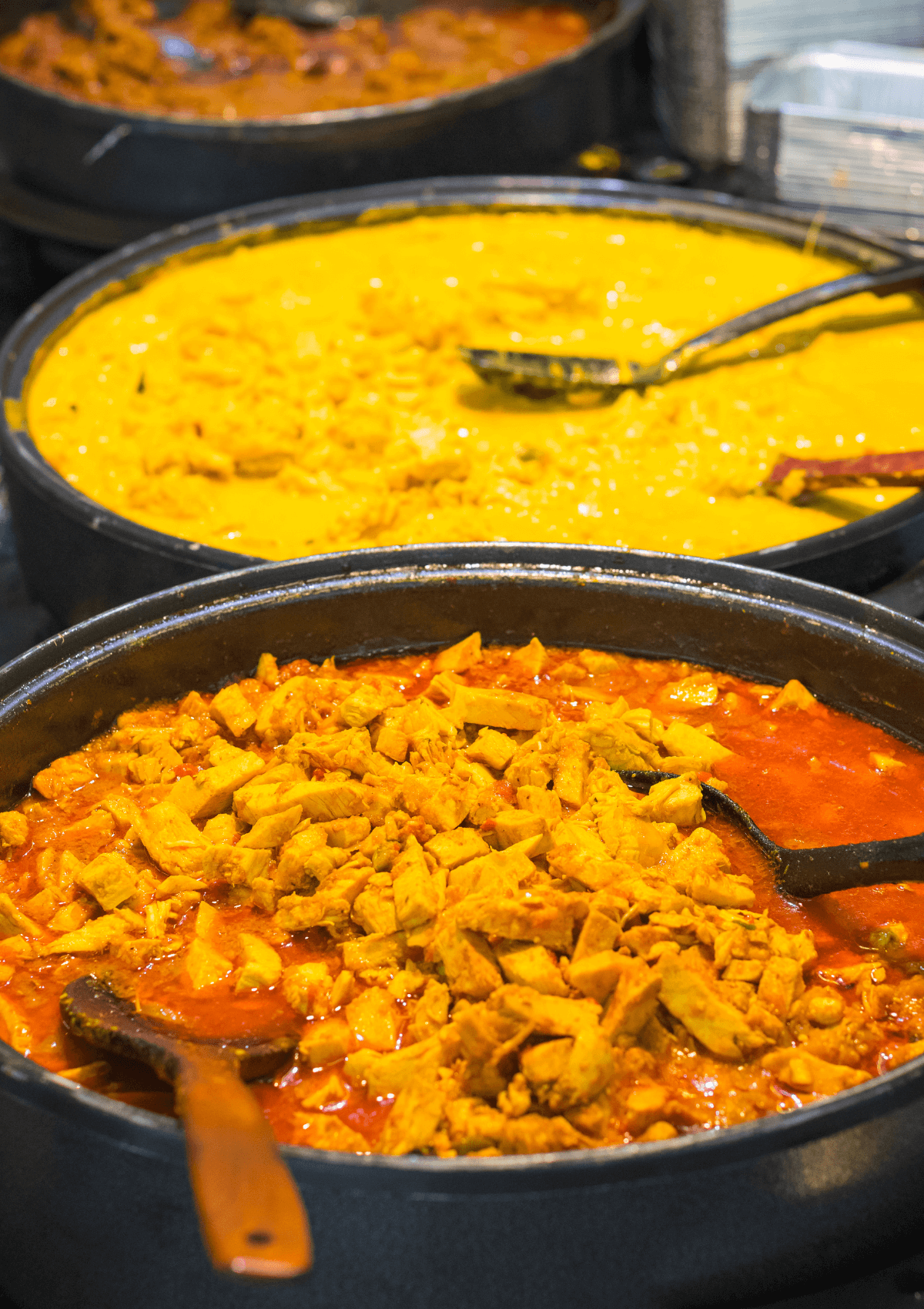 Brick Lane is packed with culture, and with one of London's largest Bangladeshi communities, it has some of the most amazing food in the city that will leave you full and happy after a huge meal.
Many curry houses in Brick Lane are open late, so you can spend as long as you like here to end an incredible two days in London. But don't get too busy eating delicious food that you miss your train!
What to Do in Two Days in London
You could spend several months, even years in London, and not experience everything the city has to offer. With a constantly changing lineup of restaurants, attractions, tours, viewpoints and more, you'll literally never run out of great things to do during two days in London.
If you do only have two days to spend here, the above itinerary should ensure you see lots of the city, and experience some of the big tourist attractions as well as some lesser known spots that the locals love.
If you want to check out even more things to do in the city during your two days in London, check out these 22 brilliant ideas for the best days out in London.
If you recently spent two days in London, let us know what you got up to.
Quick list: What to Do in Two Days in London
Head to the market at Southbank
Take a guided tour of the sights
For lunch, enjoy a picnic in Hyde Park
In the afternoon, hit the museums and art galleries
Go 'out, out' in Shoreditch
Stay over at Batty Langley's
Tuck in to a fry up in a greasy spoon
Abseil down the ArcelorMittal Orbit
Do a tour of the London street art (and make your own masterpiece)
Grab dinner at a Brick Lane curry house before you head home
---