Let us show you some of the best day trips from Birmingham to keep you busy this year.
Birmingham – aka England's second big city – is brimming with restoration and urbanisation projects. Gleaming shopping malls have popped up alongside beautifully touched up Victorian architecture; the Metro is getting an extension and glitzy buildings are becoming the norm. There's no arguing the variety of sights, from canals to museums to cool cocktail bars and factories-turned-creative hubs.
Yet in spite of this cultural rebirth, sometimes you just need to get out of the city. Let's take a look at the other Midlands offerings, beyond Birmingham's borders.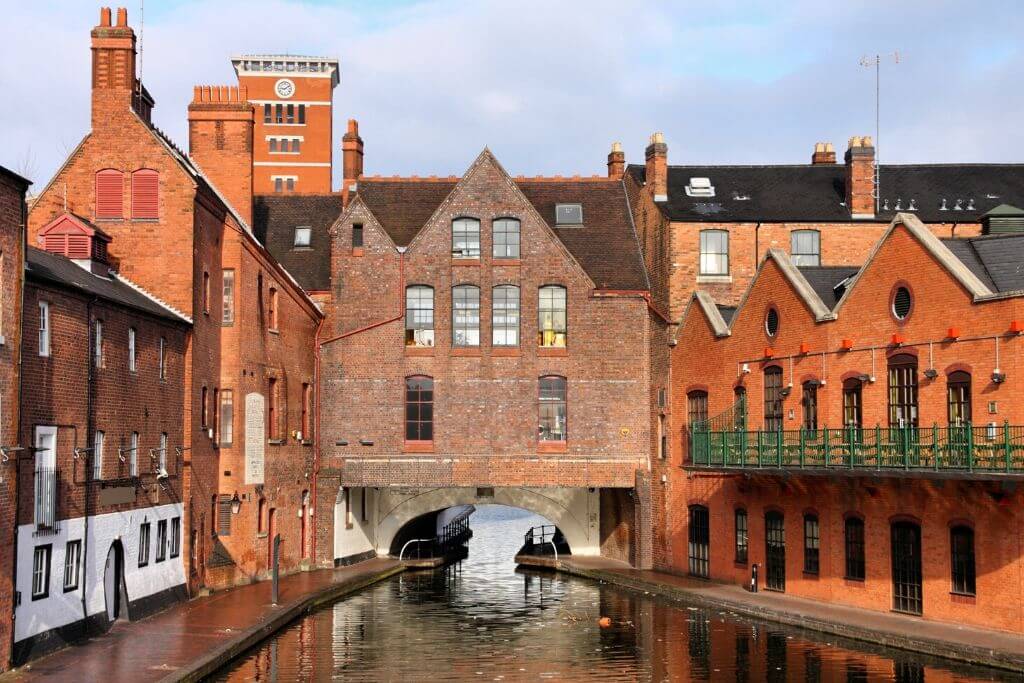 Staying in the city, and then using it as a base for more day trips from Birmingham is a great way to see the Midlands.
Heritage sites pepper the region, ranging from irresistible landscapes to literary-themed towns like Shakespeare's birthplace of Stratford-upon-Avon in Warwickshire. We get to enjoy spa days at Leamington and learn about industrialisation in The Black Country.
With so much to see, you just need to choose your favourite day out from Birmingham to get started!
10 Best Best Day Trips from Birmingham
If you're looking for day trips near Birmingham, these are some of the best to make the most of the city surrounds. All of these places are easy to reach on a one day trip from Birmingham.
1. Stratford-upon-Avon
Take a day trip from Birmingham to the medieval town that birthed Shakespeare, cradled in the Midlands like a treasured book – Stratford-upon-Avon.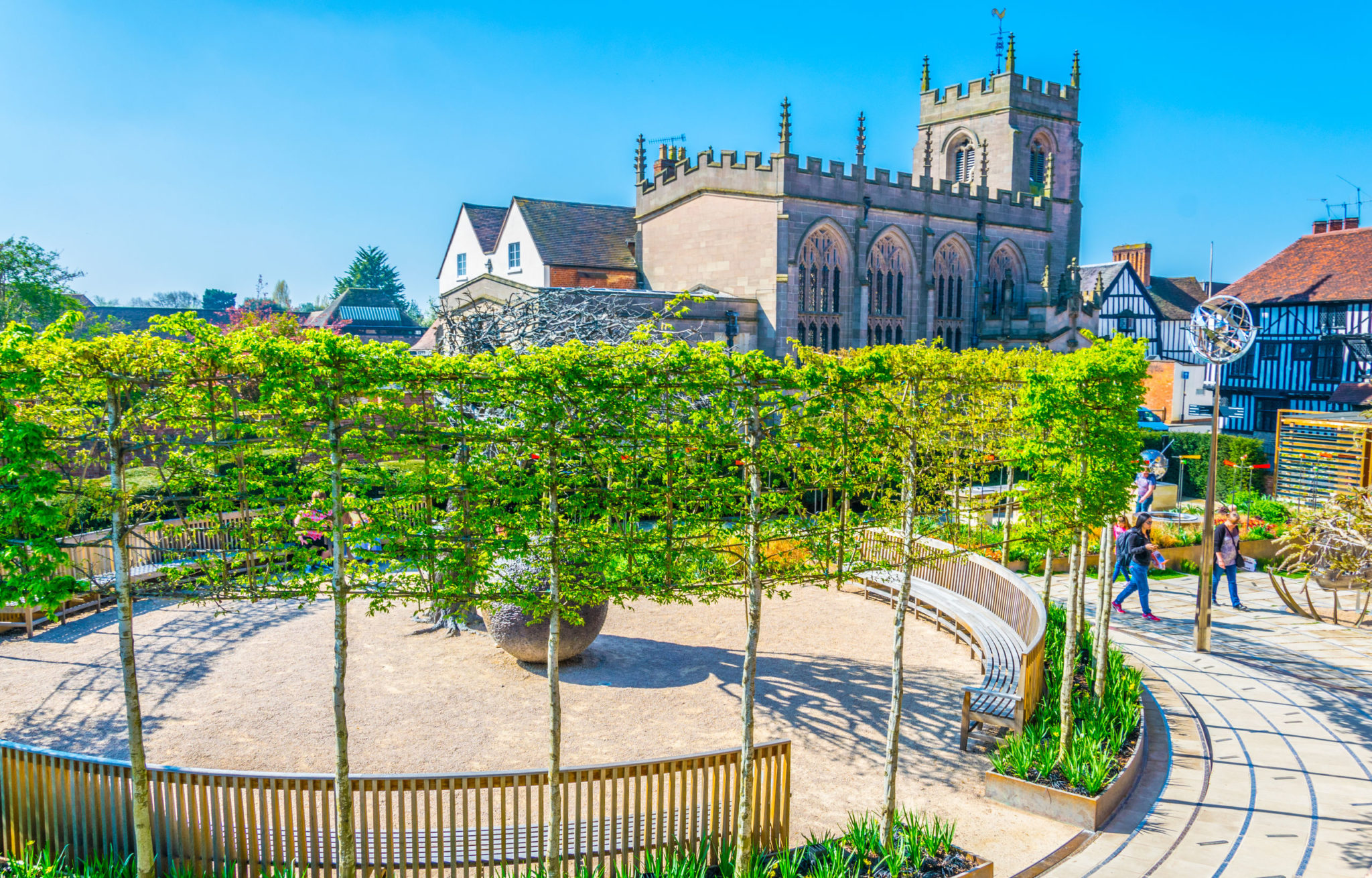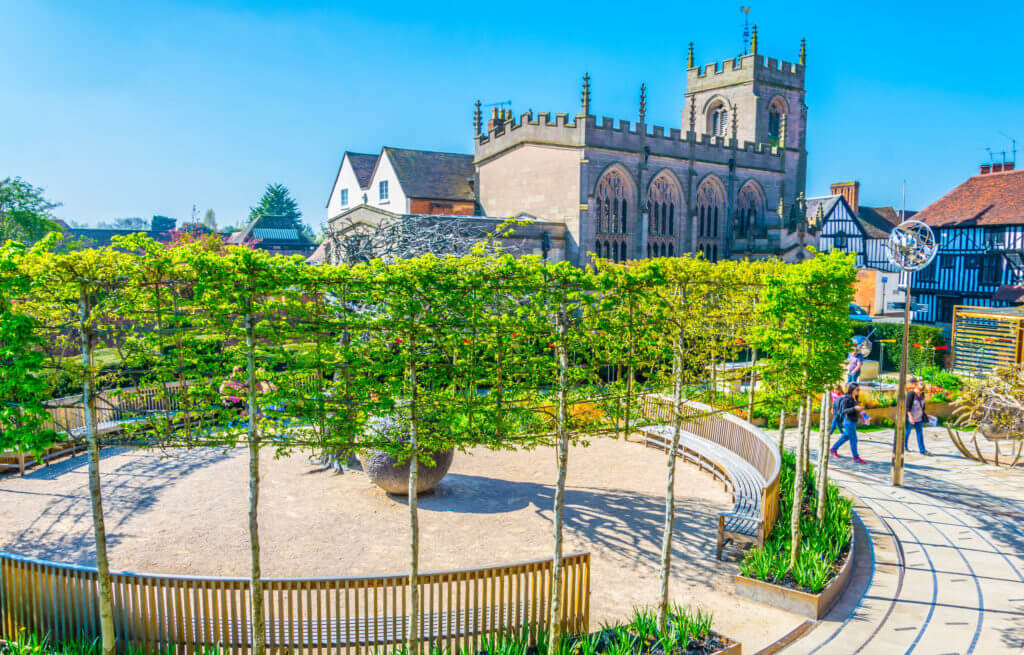 Just one hour from central Birmingham, Stratford-upon-Avon is a classic day out in the Midlands.
Over 800 years of history can be seen in the Tudor houses, cobbled streets and dated pubs like Old Thatch Tavern. The quintessential meandering river and green livery is the perfect complement to the bustling, compact town centre.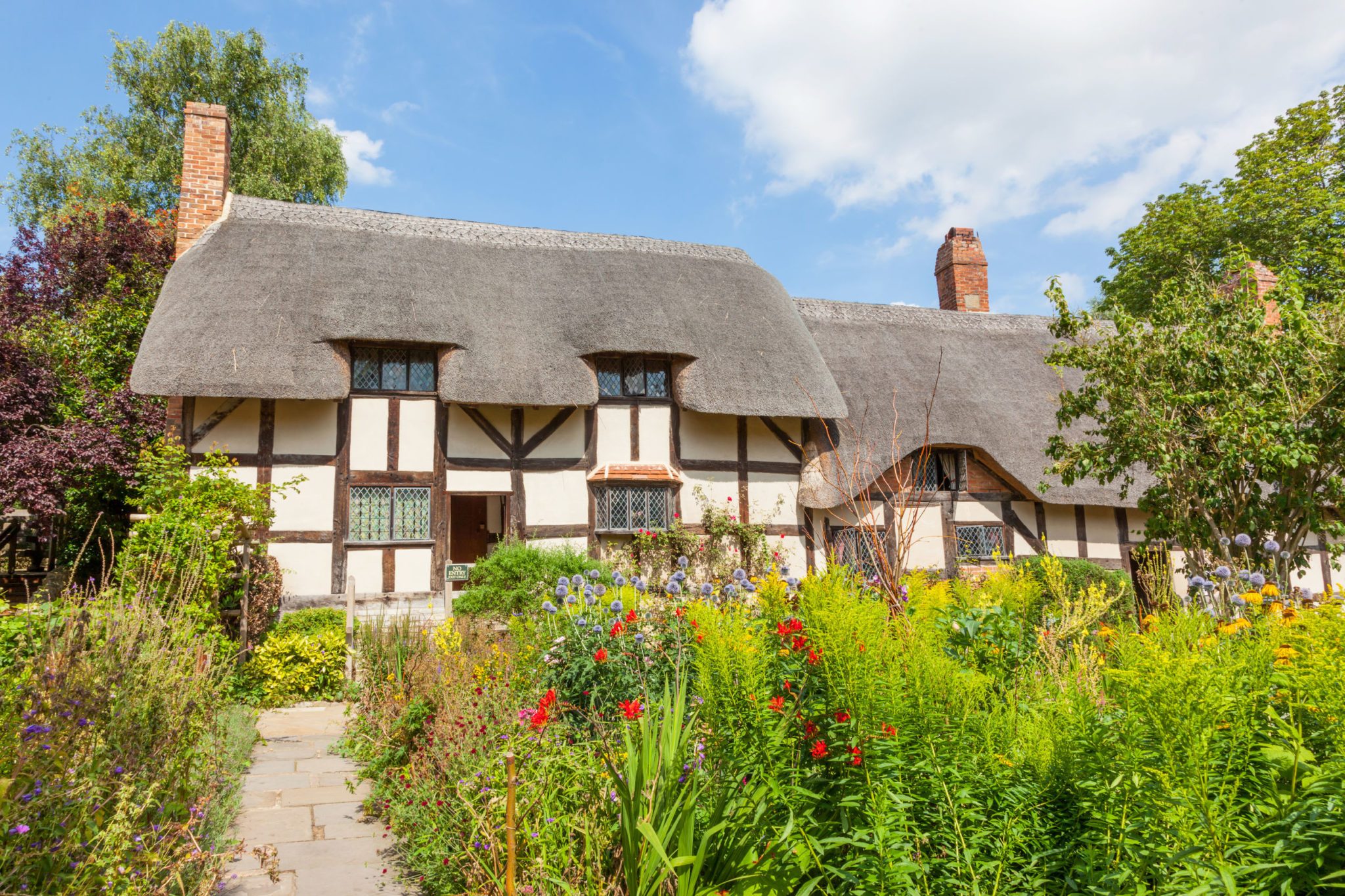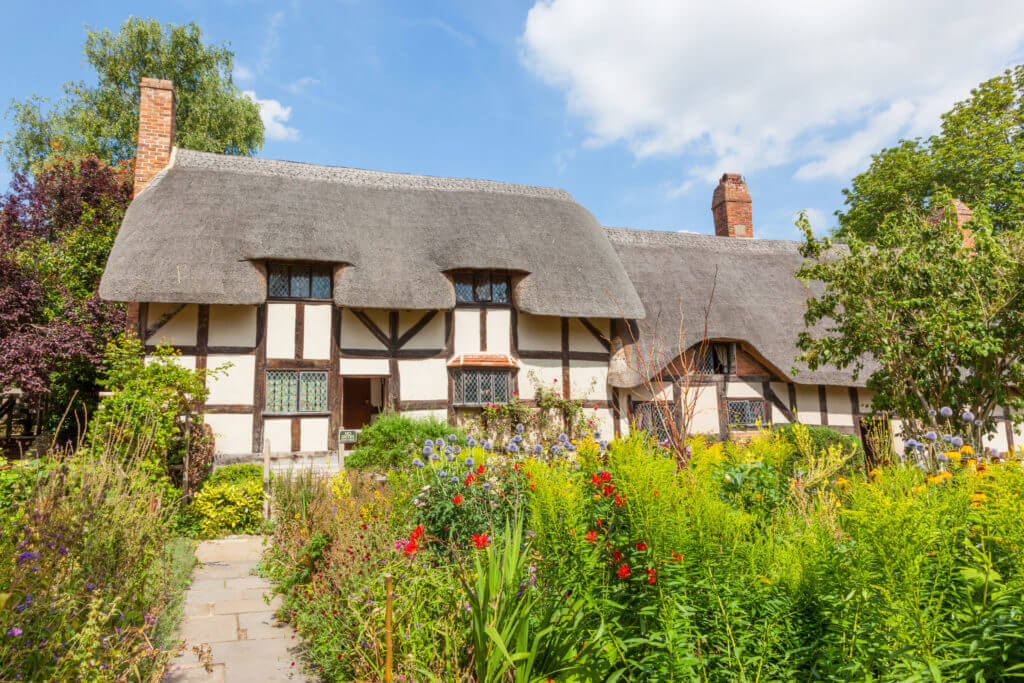 Surprisingly, Shakespeare's birthplace is quaint and comfortable unlike his dramatic works. I highly recommend catching a show by the Royal Shakespeare Company between your Butterfly Farm visit and catching glimpses of Anne Hathaway's cottage. If you're a fan of the outdoors, enjoy a boat hire for some gentle water time.
Makes for a delightful day out from Birmingham!
2. The Black Country
Named after its pollution-coated venue, the industrial vestiges of the 18th-century coal and iron mines remain strong. Commonly known as the Black Country Living Museum, an open-air collective of over 50 historic buildings (both residences and shops) have been relocated into a convenient cluster.
Exhibitions detail stories from the past, showcasing how crafts used to be made. You'll see cast iron wares, locks, glassworks and more.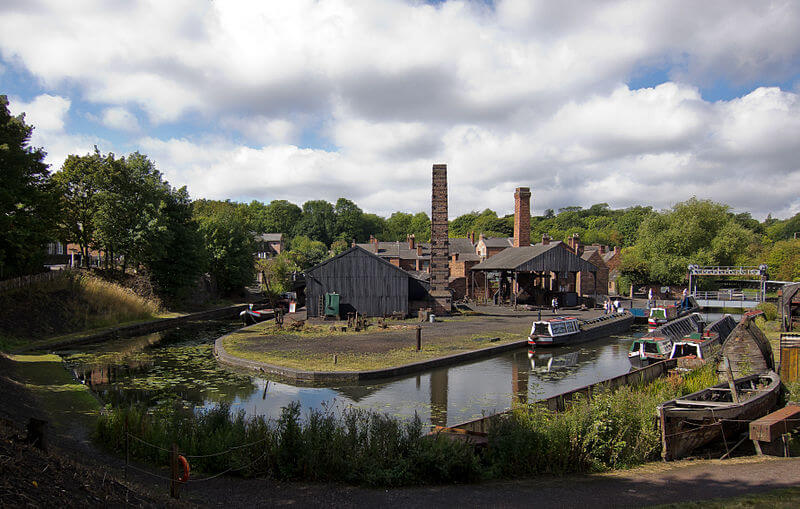 At the Black Country Museum actors reenact life back in the Victorian times, throwing out random facts as they do so. You can explore the underground mine here, which is pretty cool. One of the most popular things however, isn't so much geographical than navigational; step on the tram which will take you around the site and onto the canal arm.
Just 25 minutes away by car from the city, the Black Country Museum is one of the most popular day trips from Birmingham.
3. Peak District for a day
One of my top picks for a Birmingham day trip is definitely a day out in the Peak District. It's a further drive out, about 90 minutes, but totally worth it. If you can stay for the weekend, then do it – the many towns and villages offer both cultural delights and hiking opportunities.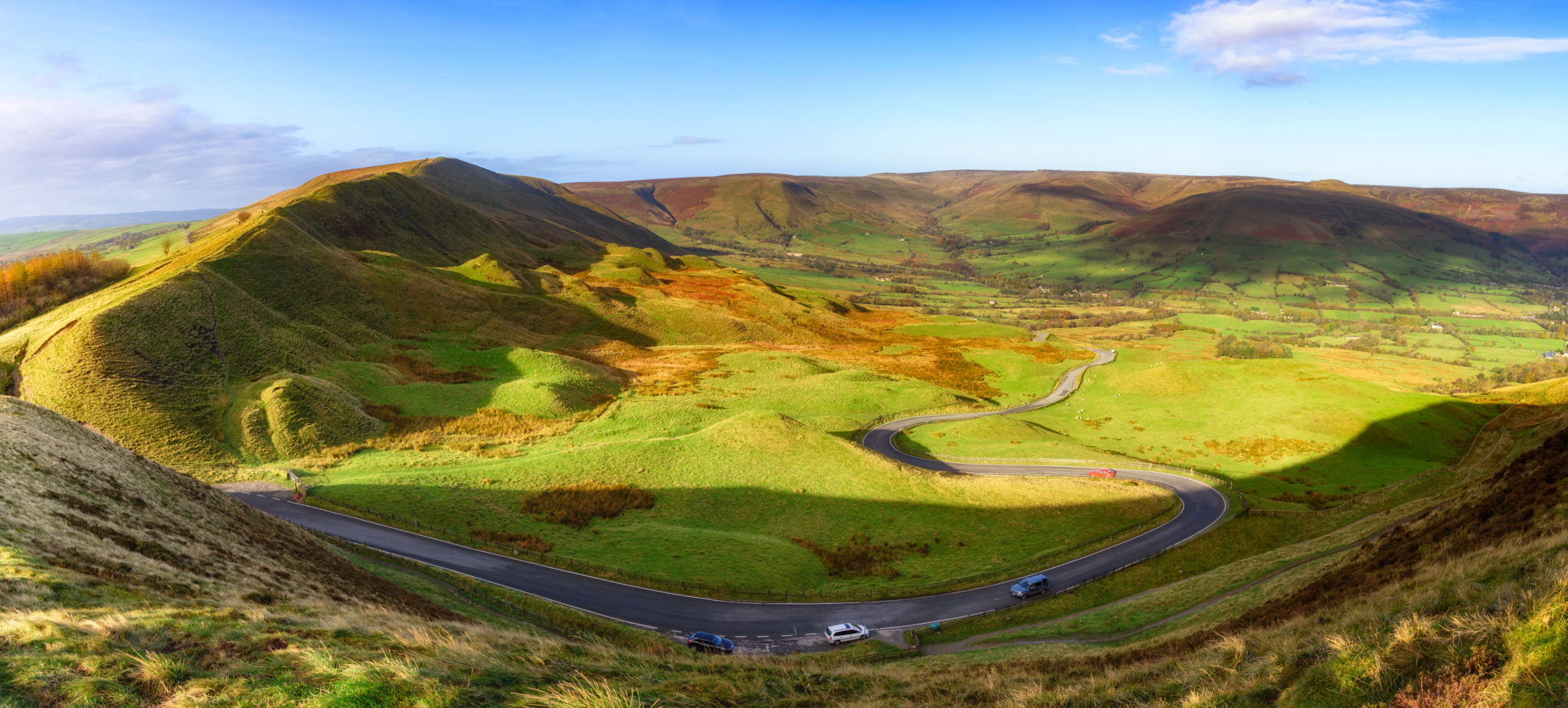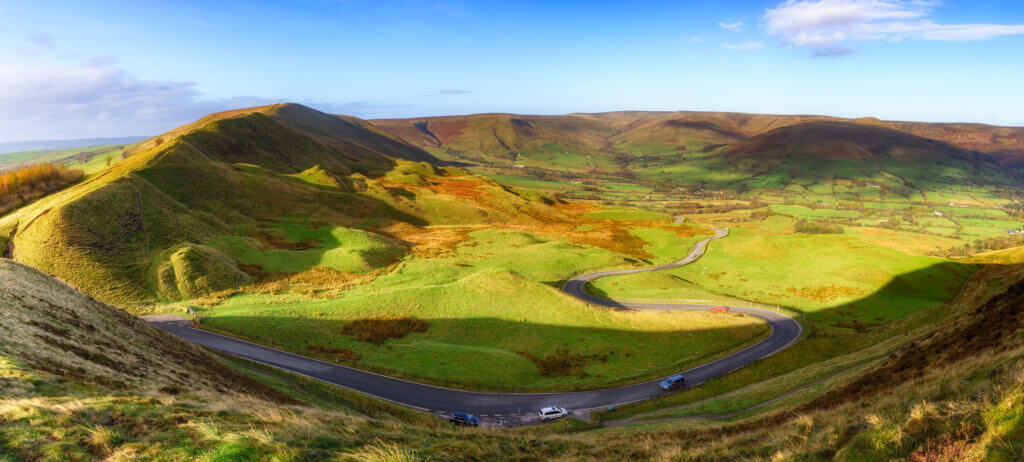 Ashford-in-the-Water and Edensor are absolutely stunning villages that capture the British country vibe. If you are planning on hiking or cycling, Castleton is the perfect base. You'll also want to drop by Chatsworth Estate, home to the Duke and Duchess of Devonshire; not only is it royal property and one of England's most popular stately homes, but also features a working farm, adventure play park and all-year events.
You should check it out at Christmas time!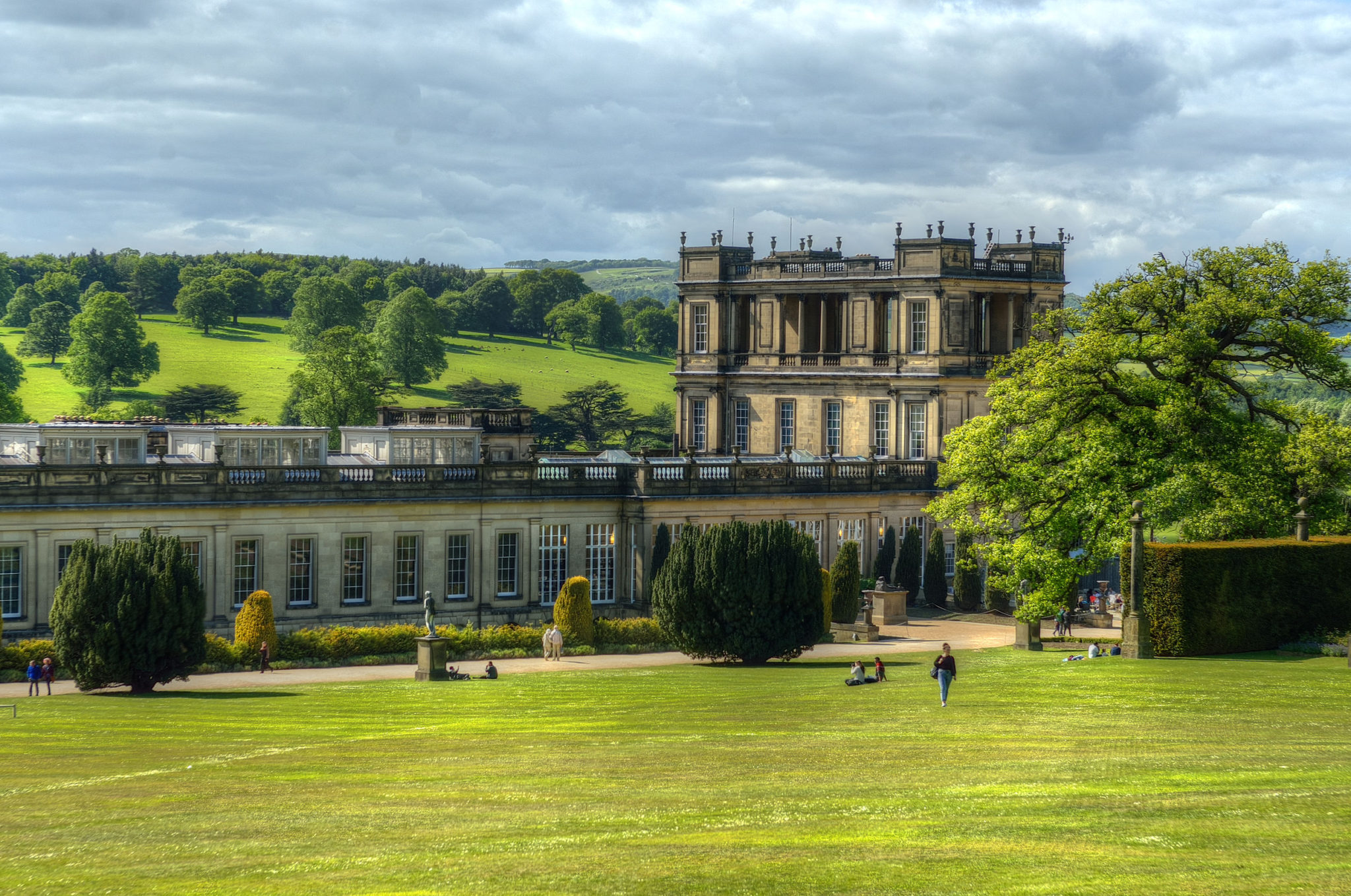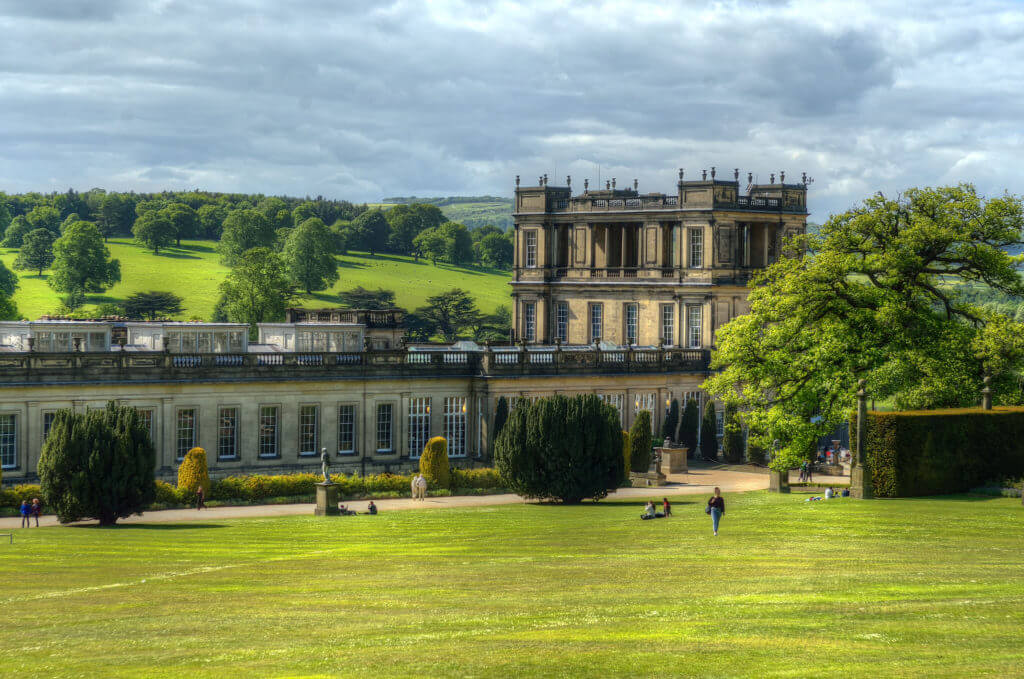 Foodies will want to drive by Bakewell, where pudding reigns supreme.
The Peak District is honestly one of those places you can visit over and over again without running out of things to see.
3. Worcester for the day
Visiting Worcester is like wandering into a fairytale. Even en route, you'll come across spreads of hilly landscapes and half-hidden relics. There's so much to see here, with Worcester Cathedral being the most well-known. The stunning structure rises in floor-to-ceiling stretches of glass, a grandiose tower with spires and intricate window alcoves. The Royal burial place of King John of England, this forest-wrapped church is lovely and restful.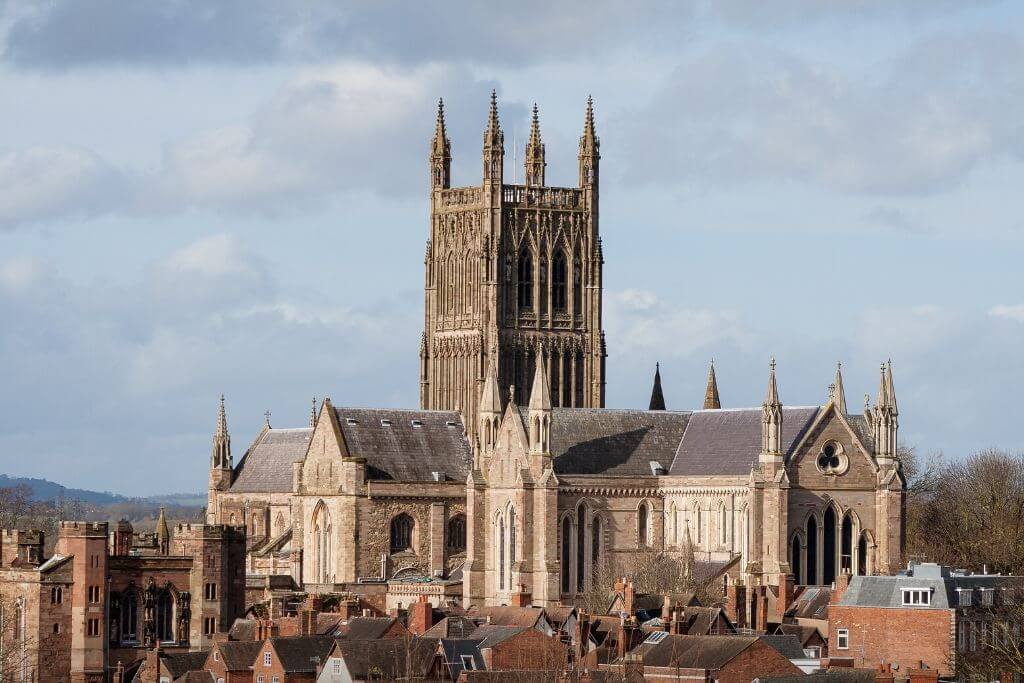 Worcester is also the birthplace of Sir Edward Elgar; you'll find a museum named after this famous composer. Still, craft beat out arts in reputation. Make sure to visit the ceramic museum which houses top-tier Royal Worcester porcelain wares and fine china.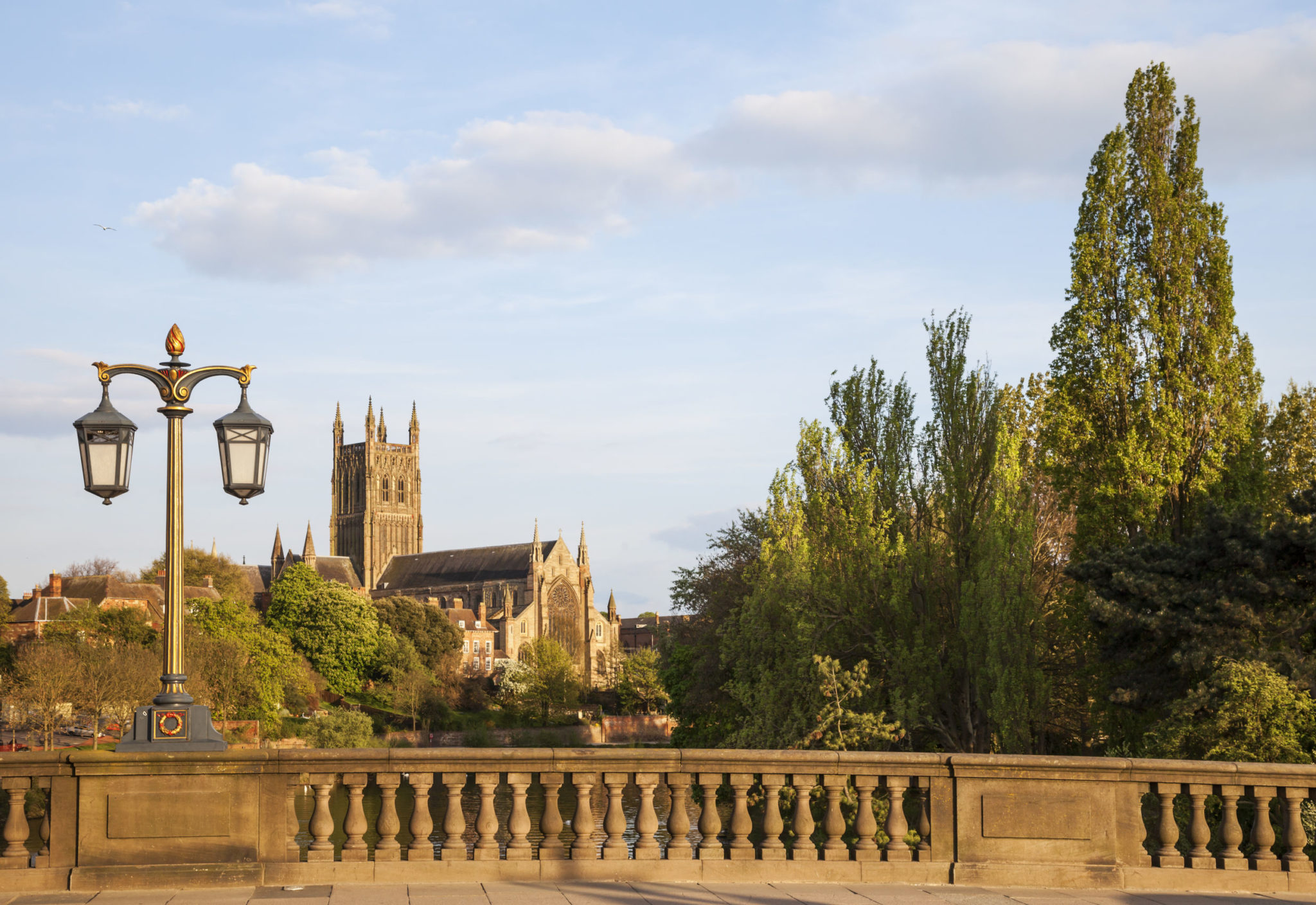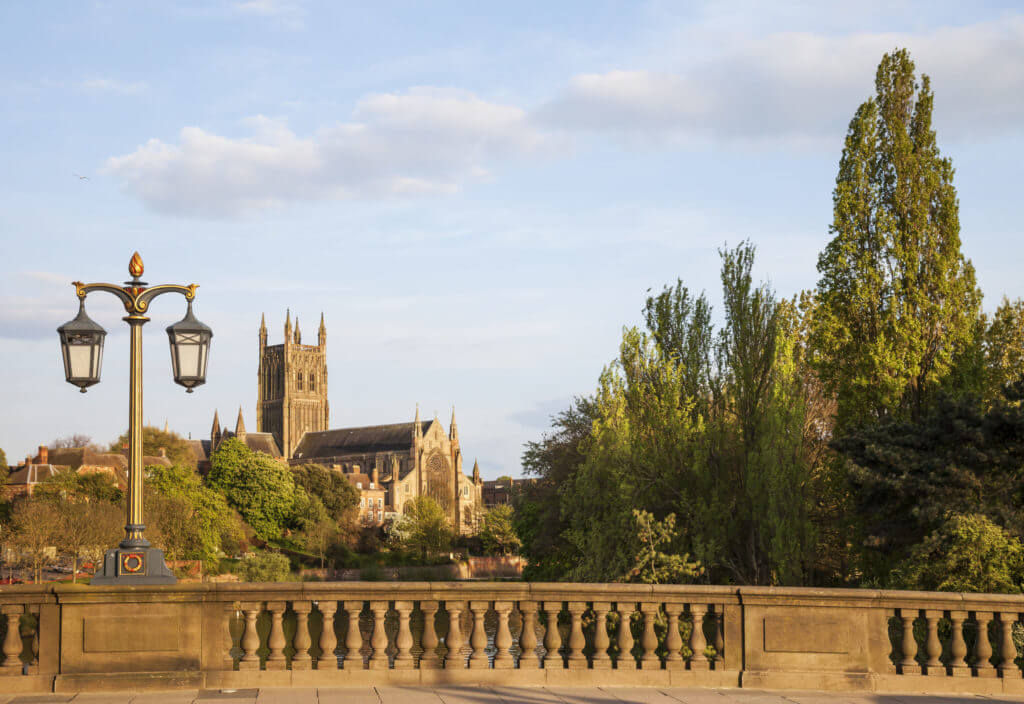 If you like walking, you'll love a stroll on the Malvern Hills too!
The panoramic views are worth the walk; you can even take sips from the spring of Malvern which supplies the Queen with her royalty-approved water.
Worcester is about a 45-minute drive away – the perfect distance for a relaxing day trip from Birmingham.
4. Day trip to Lichfield
Lichfield offers more of that gorgeous English countryside but what it's most known for is the three-spired Lichfield Cathedral. Not exactly what you'd expect to find in such a green-woven city – but that's what makes it such a great day trip from Birmingham. The detailing on the façade is as dramatic as the spires so make sure to get close up.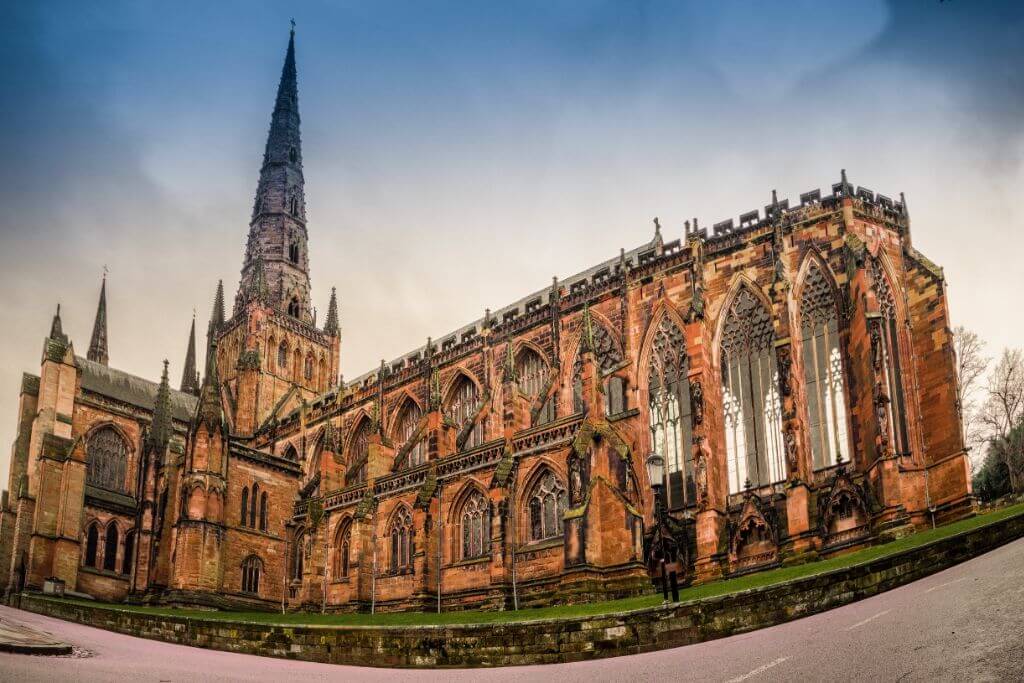 Other notable residents include Erasmus Darwin (the forefather of the Darwin we hear most often), who resided here in the 18th century; his house is open to the public. Literary figure Samuel Johnson is another celebrated person of interest (he wrote one of the first English dictionaries in the world); drop by the museum which showcases his life and works.
There's also Drayton Manor Theme Park some 20 minutes away if you'd like to add some thrill to your day trip from Birmingham.
I used to live near Lichfield and every month-ish, would get the train into Birmingham from there. I can confirm it's an easy journey, and cheap too!
5. Cheddar Gorge day out
For breathtaking nature, hit up Cheddar Gorge for a fascinating day out. I'm amazed at the cave system – it isn't just an adventurer's dream but industries have developed alongside it. For instance, the famous cave matured cheddar cheese!
The temperatures within are just right for aging cheese; sample some at the shops right outside the caves or bring some home as souvenir.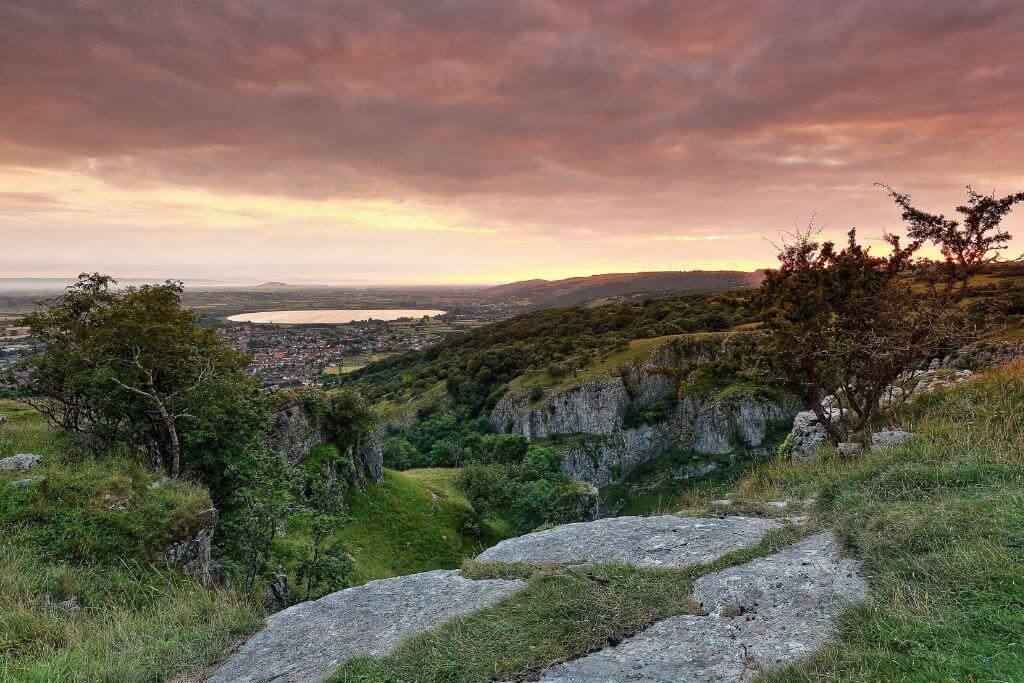 Cliff sports are available if you want to explore them in a more hands-on manner. Otherwise, visit the Cheddar Man Museum of Prehistory for artefacts and human remains that have been discovered. In any case, dress comfortably in trainers and a backpack because Cheddar Gorge is one of the most 'outdoorsy' days out from Birmingham.
It is a 2-hour drive from Birmingham, making it one of the furthest trips on this day trips from Birmingham list, but if you want a fun road trip with an adventure at the end of it – it's perfect!
6. Leamington Spa day trip
No need to travel all the way to Bath for a spa – just 30 minutes out of Birmingham is the striking royal town of Leamington Spa. I don't have to embellish my experience to make it seem like a fancy place; it is an elegant collection of Regency architecture with flowing River Leam to match. For a quick glimpse of the neighbourhoods, hire a rowing boat for some prime viewing.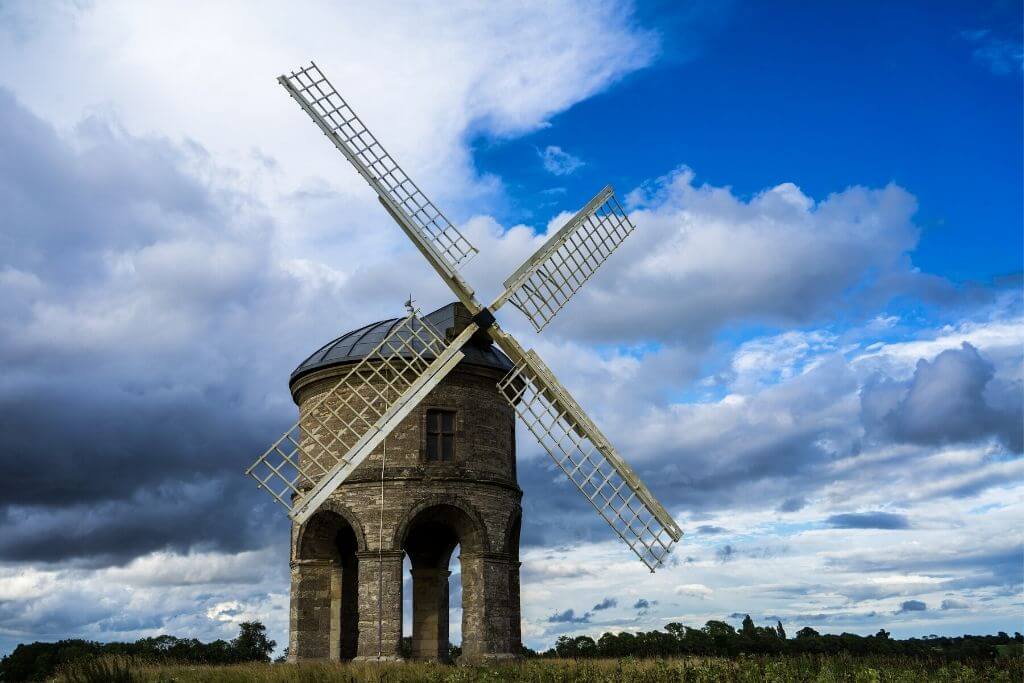 Indie shops run abundant, punctuated by lovely parks and gardens. The Royal Pump Rooms Art Gallery and Museum doubles (or is it triples?) as a famous 18th-century healing spa, while the Loft Theatre offers post-meal productions to wind down your day. I recommend joining the geological walk for a thorough exploration of the town center where your guide will explain the different types of stone involved in the town's construction.
Such a quaint town – I love it!
7. Warwick Castle day out
Say yes to yet another British gem – fun and exciting Warwick Castle, near Leamington Spa. If you're a fan of everything medieval, this is a must experience.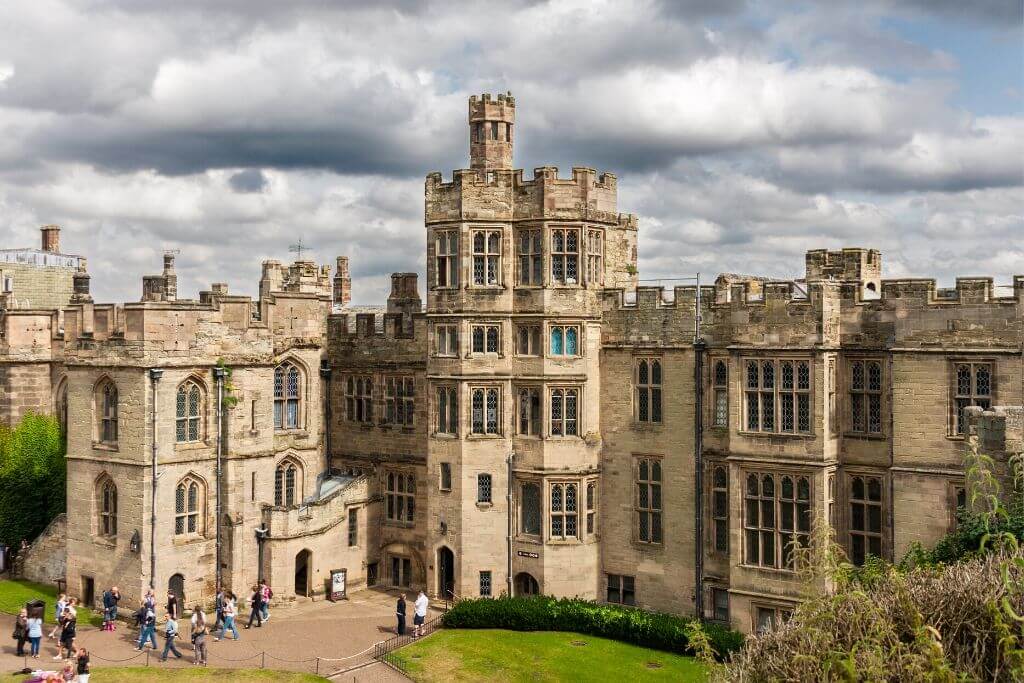 Sitting on the banks of River Avon, the castle is made for families. Tours will take you up to the towers for marvellous views, and down below to the drafty dungeons and secret hideouts.
A host of actors make this a trip back in time; there are frequent themed events and live action shows across the grounds. Spend some time in the aromatic Rose Garden too. With 60 acres of estate, there's plenty of space for you to discover. It's one of the most impressive castles in England.
A lovely, historical day out from Birmingham for you!
BOOK YOUR TICKETS TO WARWICK CASTLE
BEFORE YOU GO TO SAVE TIME & MONEY
8. Day out at Cadbury World
Topping the list of best day trips from Birmingham is Cadbury World – anyone who loves chocolate will find it a place to die for. Even if you aren't a chocolate fan, you'd have heard of this brand.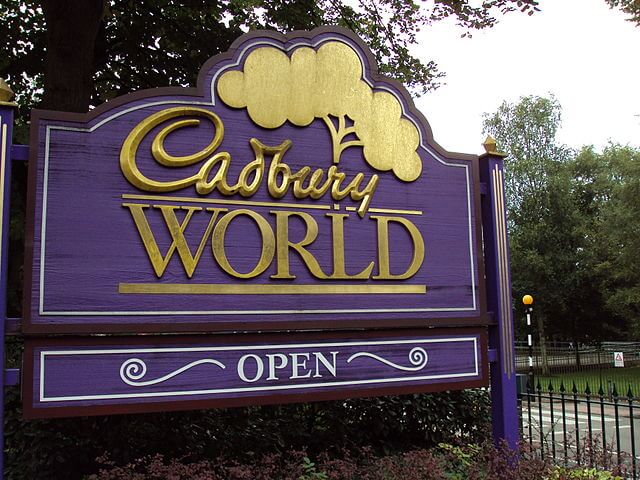 Interestingly, the Cadbury family actually started their business in 1831! They ended up building a village for their workers because production expanded on a massive scale. Now, Cadbury World is nestled within the original 1990 factory.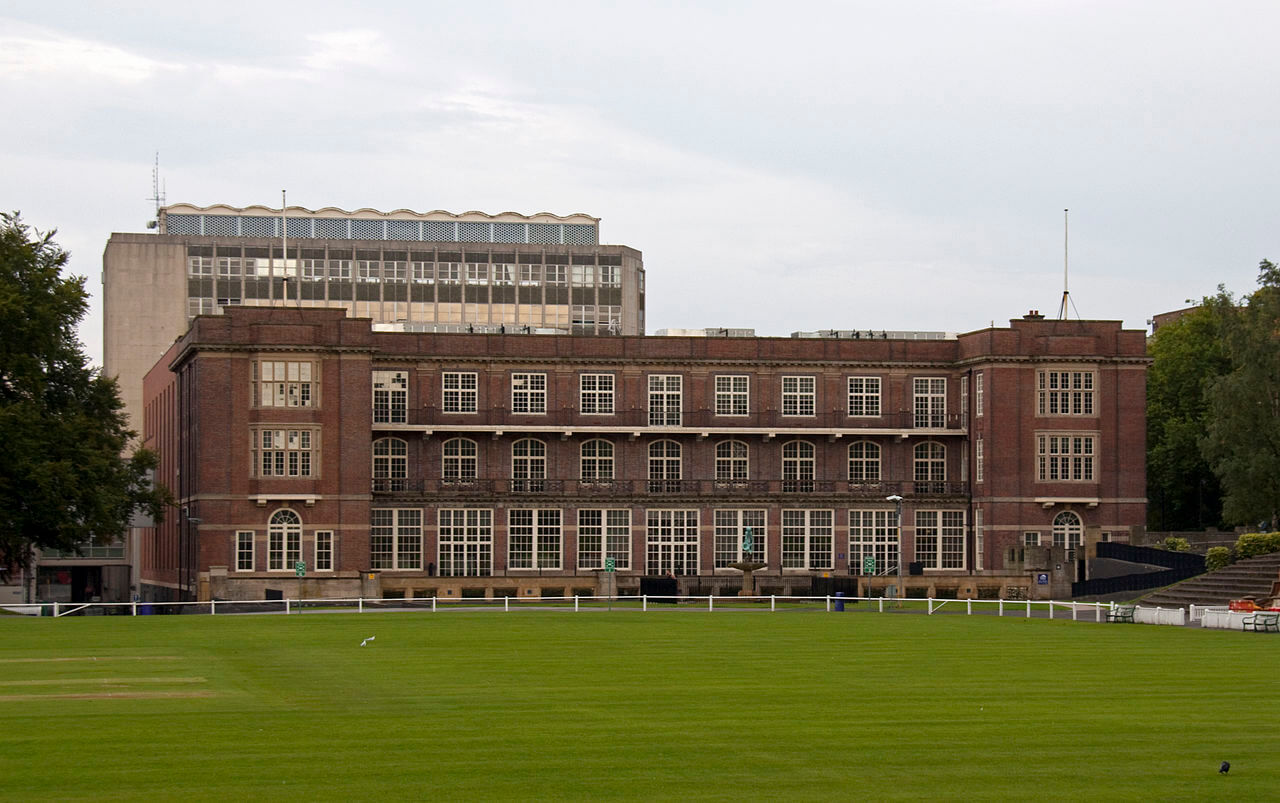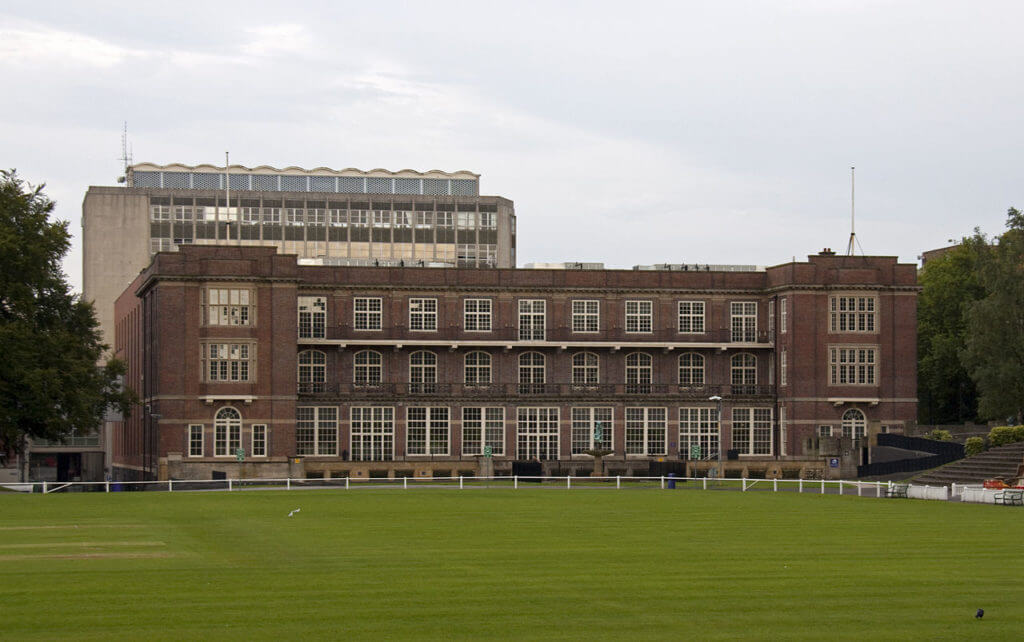 Take yourself around the premises to learn about the history of chocolate. There are 14 multi-sensory zones (and plenty of sampling stations), starting with the Aztecs discovery of chocolate and its subsequent spread. You can visit the first Cadbury shop on Bull Street too.
Stock up on your (premium priced) sweets before heading home; maybe even order a customised choccy plaque!
9. Day out in Coventry
Coventry is one of my favourite Birmingham day trips because its cultural hodgepodge is finally being recognised. Did you know Coventry is the 11th biggest city in England by population?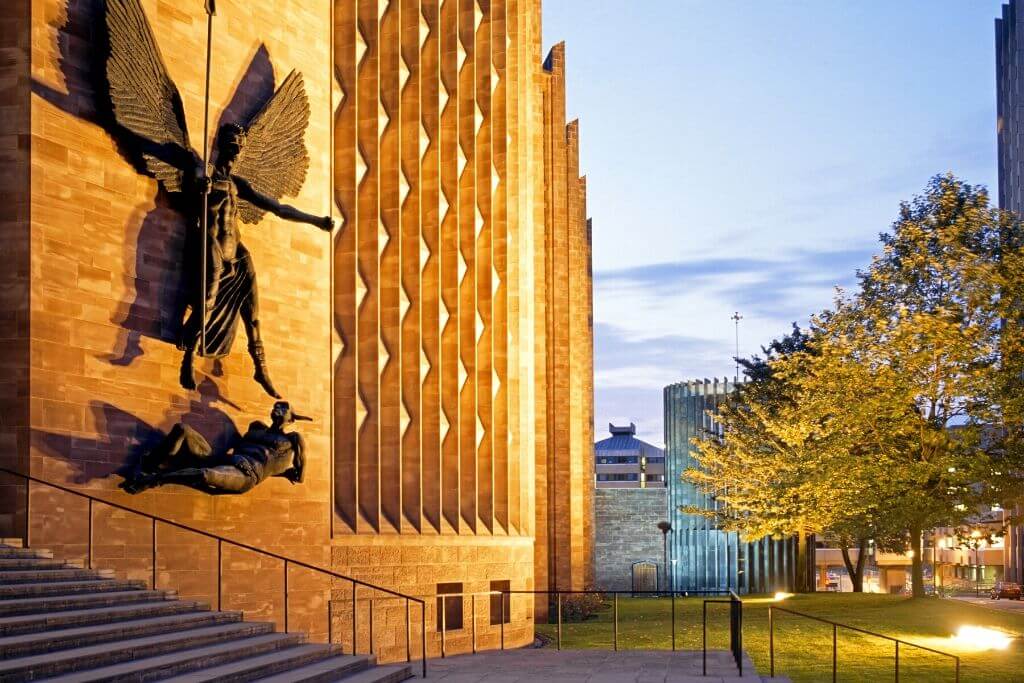 I won't be throwing out names of attractions because there are simply too much you to do, but know that Coventry is tailored to every preference and interest. Coventry Cathedral definitely belongs on the list, having preserved ruins from WWII. Plenty of award-winning galleries have set up shop around town alongside museums with outstanding displays. To juxtapose the heavy history, there are gardens where you can while away the hours amid manicured hedges and blooms.
Seeking sports events? Check.
A cosy pub for a friendly hang out? Check.
Plenty to do in Coventry on one of your day trips from Birmingham!
10. Go paddleboarding
Check out these great places to go paddleboarding in the West Midlands for another fun day out from Birmingham.
More day trips by train from Birmingham
Where can I go on a day trip from Birmingham? Here are some of the best spots to enjoy…
Ironbridge Gorge
Alton Towers
BUY YOUR ALTON TOWERS TICKETS HERE
It's £65 at the door, but £42 on that link!
Buy in advance to save time in line, and help you budget for the day.
Telford
Derby
Portmeirion
Chester
Barmouth
Shrewsbury
Severn Valley Railway
---
PIN THESE DAY TRIPS FROM BIRMINGHAM FOR LATER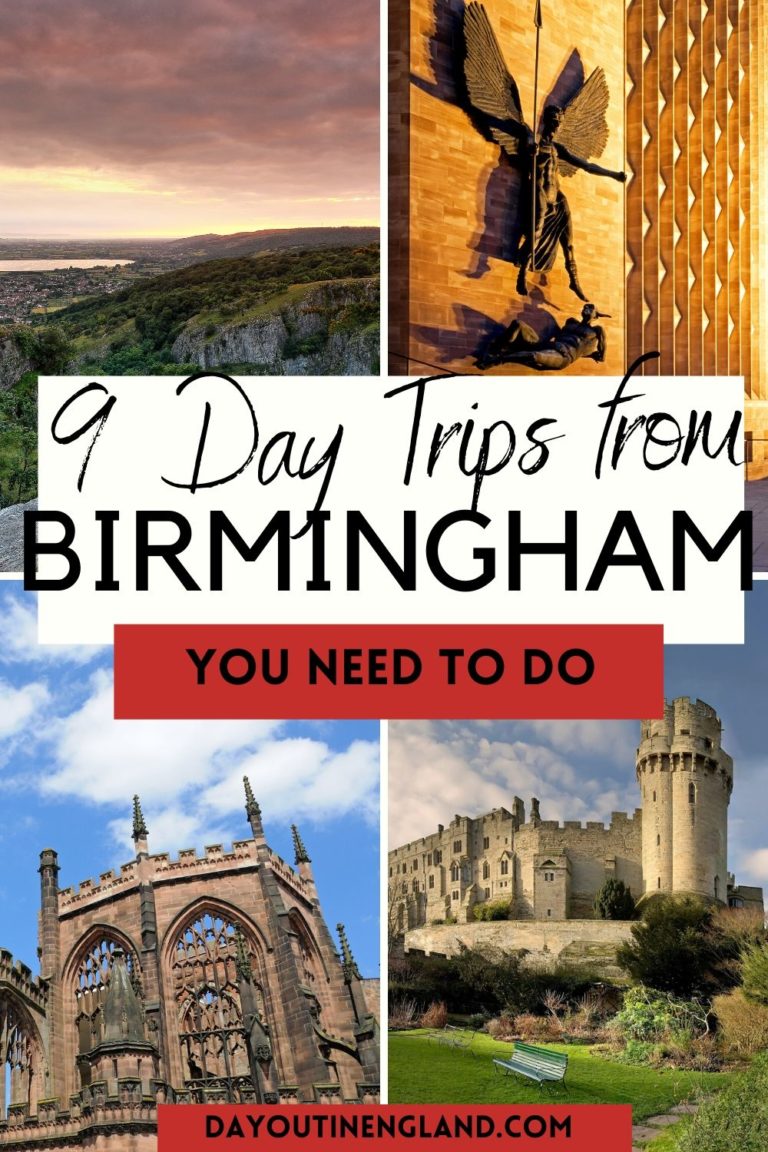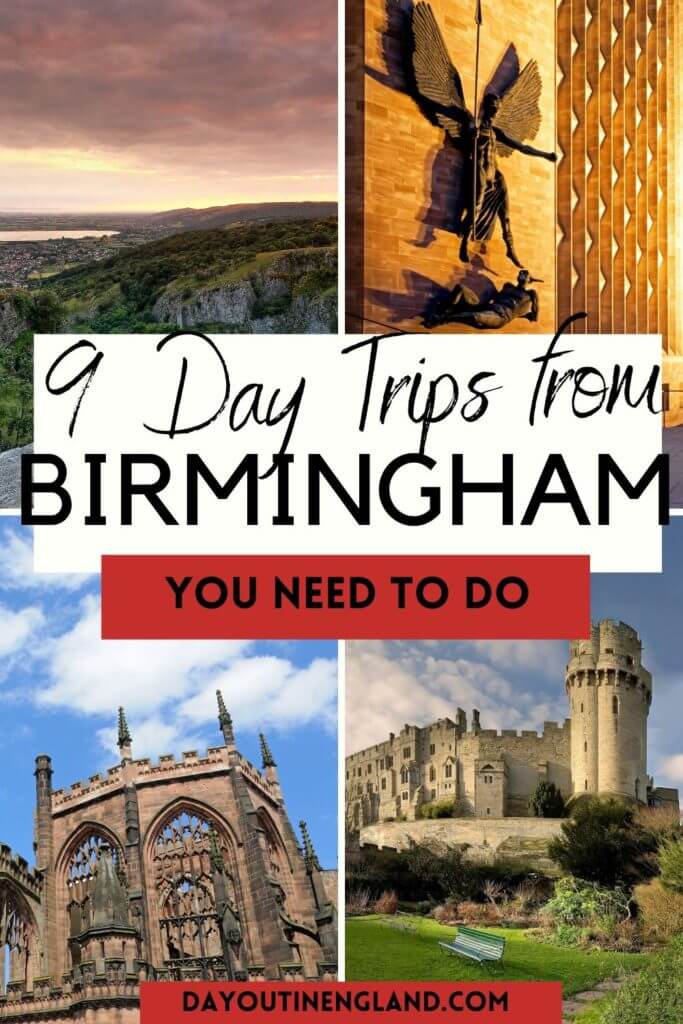 ---