Looking for the best Christmas days out in the Midlands? If you want the best Christmas events near me, and you're lucky enough to live in the Midlands, then read on for all the festive fun you could wish for…
We've taken a look across Staffordshire, Derbyshire, Lincolnshire, Warwickshire, West Midlands, Gloucestershire and Nottinghamshire to find the best Christmas activities to get you in the mood for some festive fun.
We need to pack as much fun as possible into the last few months to ensure the year ends better than it started. Take a look at these Christmas days out in the Midlands, and pick your favourite for a fun day trip.
Christmas Days Out in the Midlands
*UPDATED 20 NOVEMBER 2022*
Spending Christmas in the Midlands? Here are the festive activities you need to know about!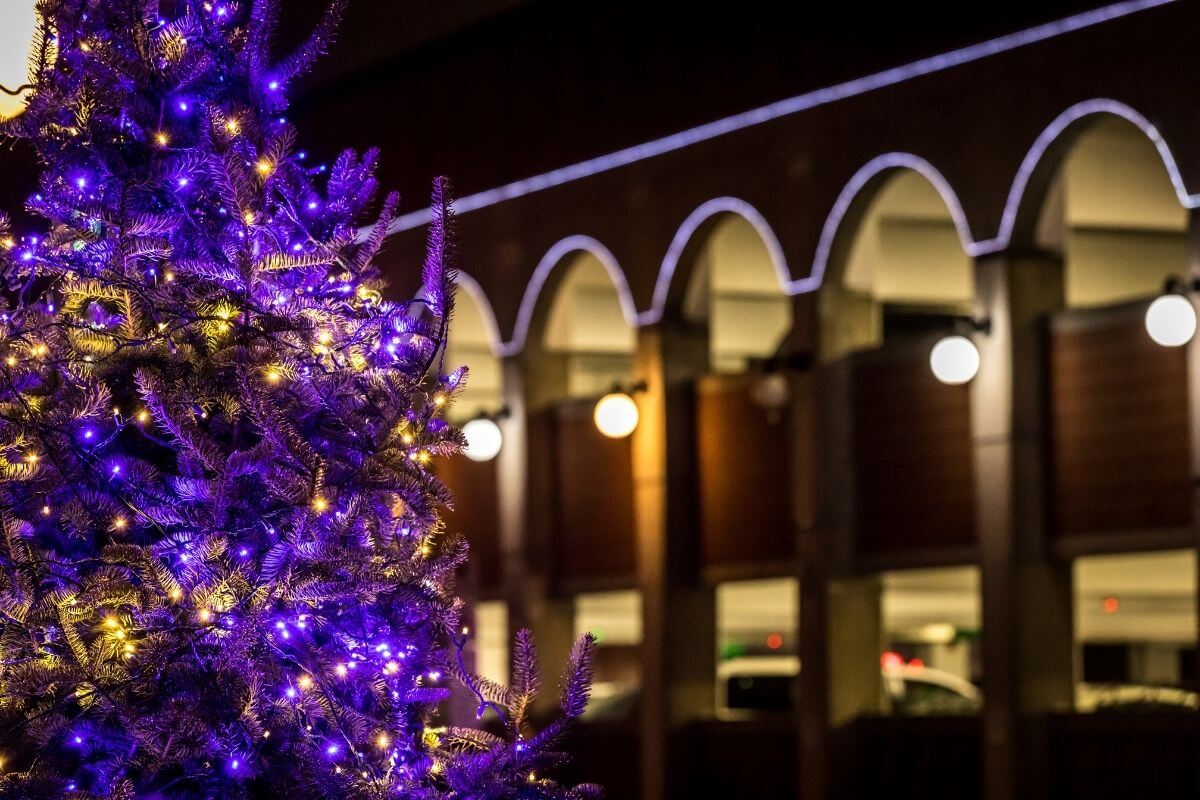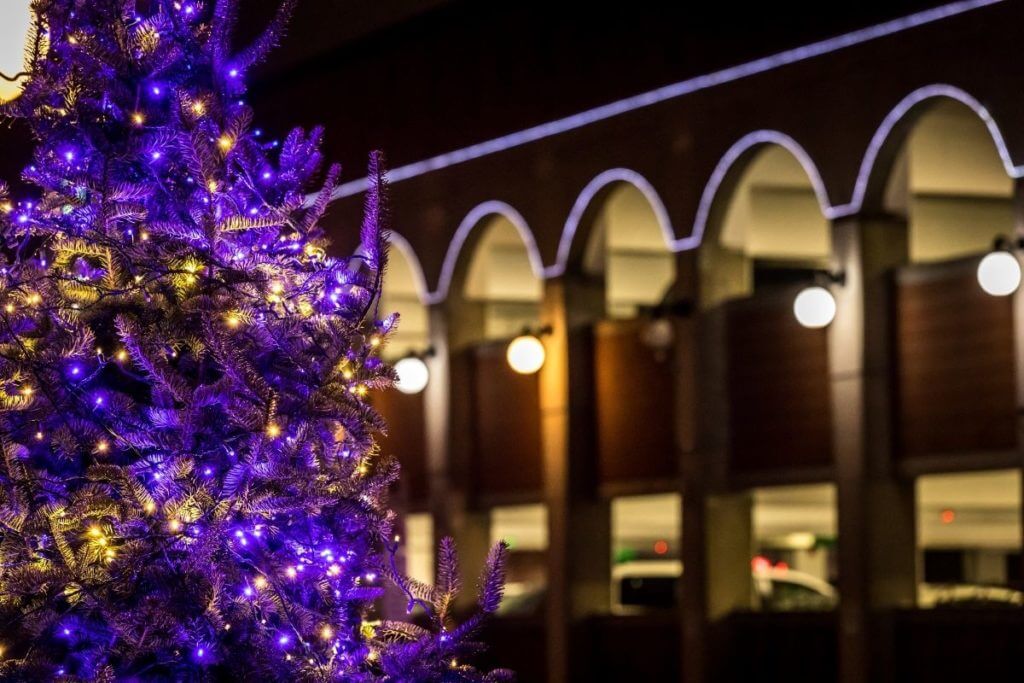 1. Amerton Railway Santa's Special
STAFFORD, STAFFORDSHIRE
CONFIRMED FOR 2022: every Saturday & Sunday in December, and Christmas Eve.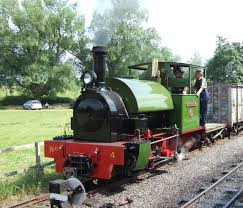 Amerton Railway (Staffordshire) are hosting their Santa Specials again this year.
Amerton Railway's Santas Specials are one of the most popular Christmas events in Staffordshire, so get yourself booked in!
– Tickets are per carriage compartment which seats 6 people. Prices are yet to be confirmed for 2022.
– You will need to buy the whole compartment.
– Amerton Railway Santa Specials are running on every Saturday & Sunday in December, and Christmas Eve.
– All the profits support the charity that maintains the heritage steam and diesel locomotives.
---
Check out Churnet Valley Railway for more Santa's special fun on the Santa Express.
---
2. Christmas at Cadbury World
BIRMINGHAM, WEST MIDLANDS
CONFIRMED FOR 2022: 20th November – 19th December + 20th – 23rd December
For one of the best Christmas days out in the Midlands, head to Cadbury World in Birmingham. Every year a visit to Cadbury World remains one of the top Birmingham Christmas events.
Here you can learn how your favourite confectionery is made, play in chocolate rain and add your favourite treat to a pot of delicious warm liquid Cadbury Dairy Milk. Discover the origins or the cocoa bean amidst trees and waterfalls in the Aztec Jungle, before riding the Crunchie rollercoaster in their unique cinema experience, the 4D Chocolate Adventure.
It's also one of the best places to see Santa in the Midlands.
– Prebook your Santa visit, which is included in the price of the ticket.
– Panto tickets are not reserved.
– You will be sat in a socially distanced way.
If you like to combine chocolate, Santa and days out, take a look at the festive events in Yorkshire for Christmas. There's a day out called 'Chocolate Story' that'd be right up your street!
---
3. Christmas at Warwick Castle
CONFIRMED FOR 2022: 26th November to 2nd January 2022
Warwick Castle has got loads going on this year for a fun and festive day out for all the family. There's a light trail, the ice rink is back, and you can join in with stories with Santa too. There's also a festive market for you to pick up that all important mulled wine.


You can book your Midlands Christmas day out at Warwick Castle here. Ticket prices start at £16, rising to £23.50 if you want to include a visit to Santa in your trip.
Come inside and enjoy the castle at Christmas
Includes access to daily shows & attractions
Pre-book online to guarantee entry
Book with Confidence Guarantee
BOOK YOUR TICKETS TO WARWICK CASTLE BEFORE YOU GO TO SAVE TIME & MONEY
You could also do a Santa Sleepover this Christmas at Warwick Castle! How amazing does this sound? It's one of the best days out in November.
---
READ MORE: 8 BEST CHRISTMAS MARKETS IN ENGLAND
---
4. Christmas at Chatsworth
BAKEWELL, DERBYSHIRE
CONFIRMED FOR 2022: 5 November 2022–8 January 2023
Chatsworth House is one of the absolute highlights of the Peak District, and makes for a great Christmas day out in the Midlands.
Christmas at Chatsworth will be booked through online timed tickets this year. And, brilliant news, the Chatsworth Christmas Market is back open for 2022 too. Check out our dedicated review of Christmas at Chatsworth here.
As well as the Christmas market in the midlands, there's also the house to explore, masquerade balls through December and an amazing festive illuminated walk too.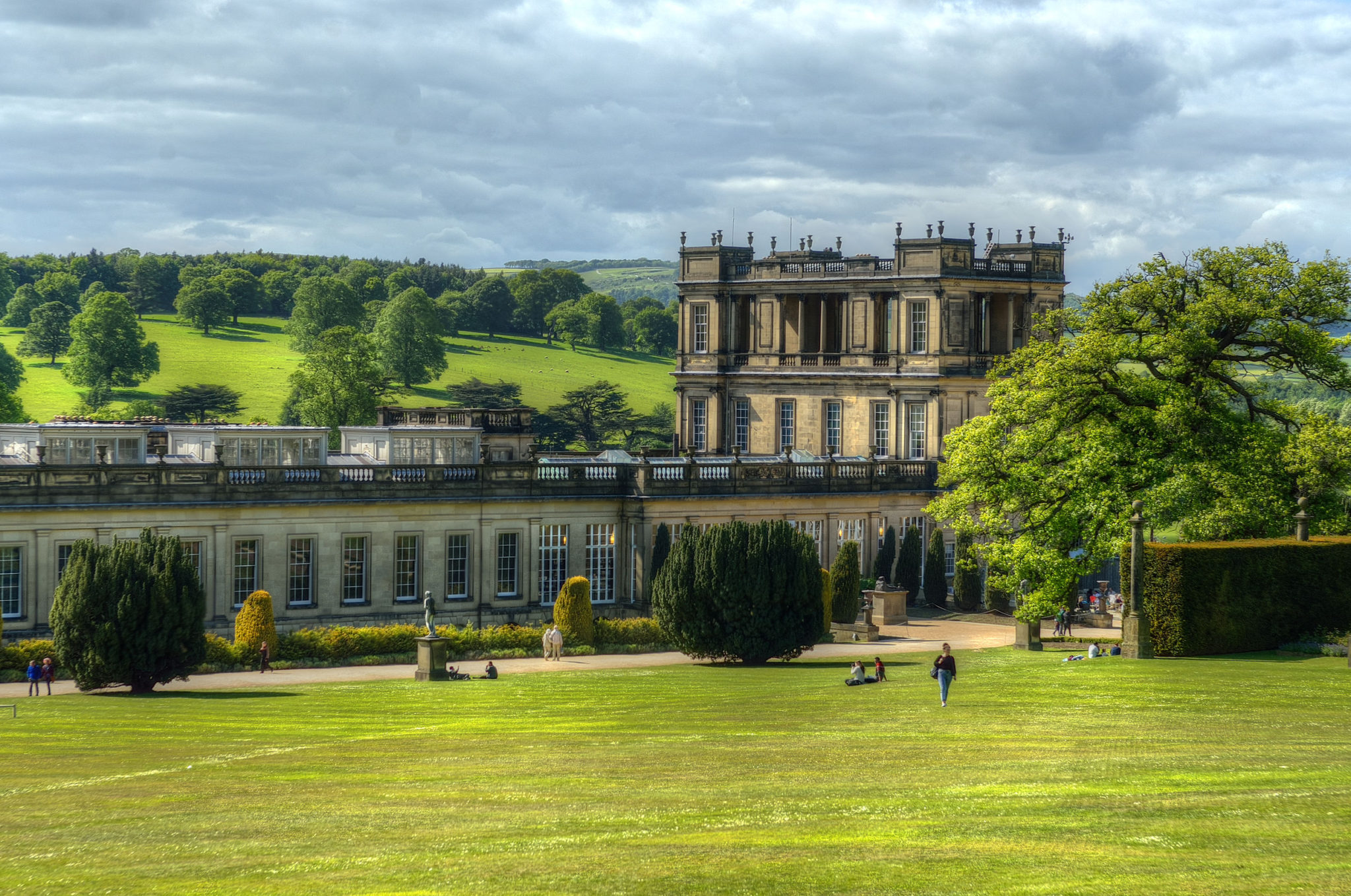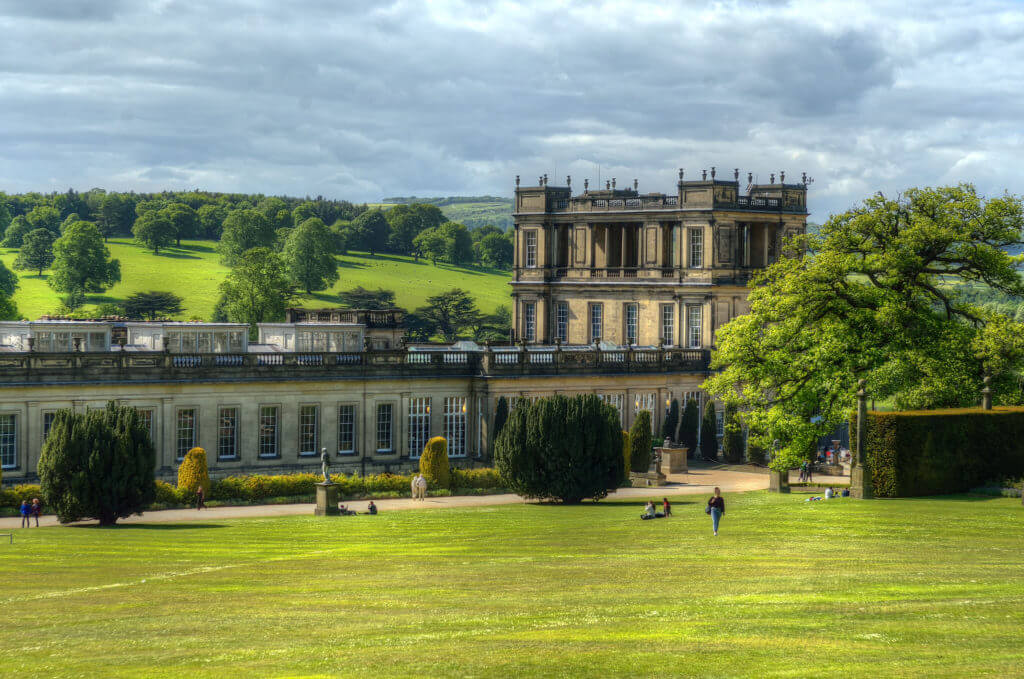 Prebooking is essential for the Chatsworth Christmas event and you will only be allowed to enter at your given time slot.
– Prices start from:
ADULT£26
CHILD£15
FAMILY £70(2 adults, 3 children)
---
READ MORE
Most Exciting Days Out in Derbyshire
See how well you know the English winter with this FUN WINTER QUIZ!
---
5. Winter Glow
MALVERN, WORCESTERSHIRE
CONFIRMED FOR 2022: 25th November 2022 – 2nd January 2023
Winter Glow is a brand new festive experience complete with 4 amazing attractions held in one central location at the Three Counties Showground in Malvern. This winter wonderland features an Illuminated Light Trail, a personalised Santa experience, a 120ft observation wheel and an indoor ice skating rink too.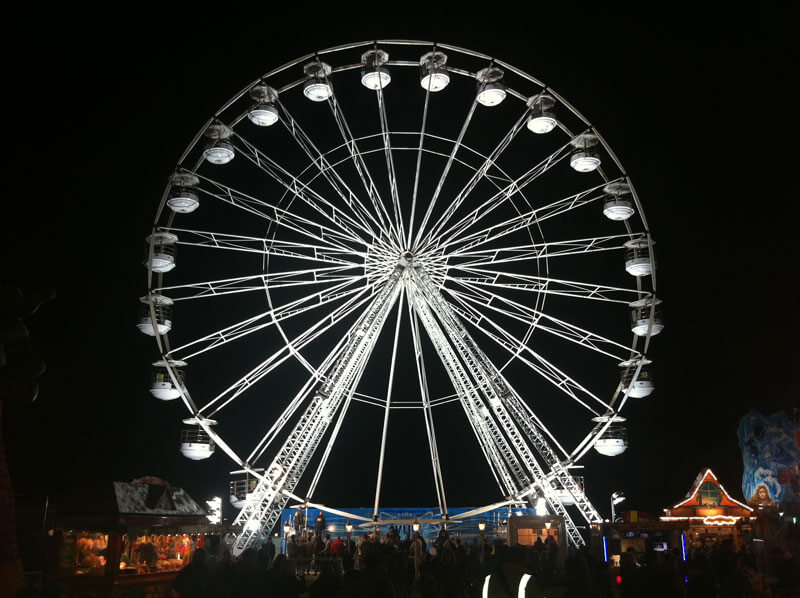 There's an indoor Skate Cafe serving hot chocolate and snacks and there's also a festive food quarter to enjoy. Mulled wine is available, of course. Check out the website at winterglow.co.uk for the latest info, including who's playing the themed party sessions and DJ nights. Doggies welcome!
---
6. Drayton's Magical Christmas
TAMWORTH, STAFFORDSHIRE
CONFIRMED FOR 2022: 26th November 2022 – 24th December 2022
Drayton's Magical Christmas will be coming back to Drayton Manor this year. If you like your Christmas fun with a side of fun rides, then this is the best Christmas day out in the Midlands for you.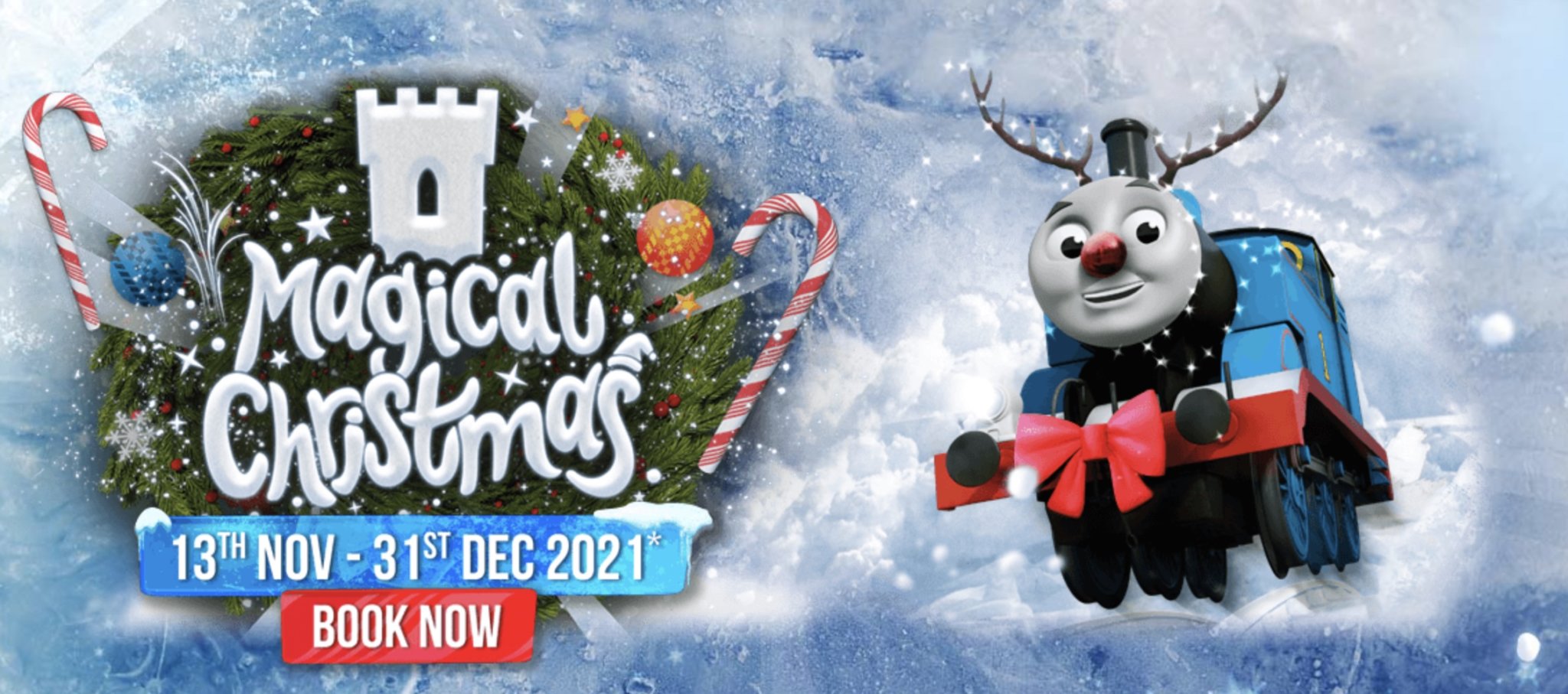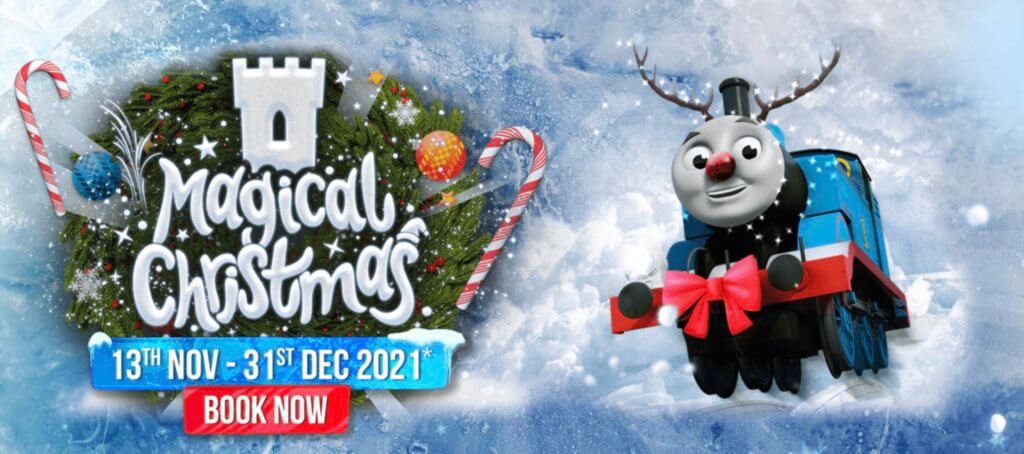 ---
7. The Train Through Christmas Countryside
STAFFORDSHIRE
CONFIRMED FOR 2022: 3rd December 2022 – 24th December 2022 (various dates)
The Train Through Christmas Countryside is put on by WyvernRail plc at The Ecclesbourne Valley Railway. It's your chance to ride through the Staffordshire countryside with a festive feel, and some amazing entertainment along the way.
Tickets are sold per compartment, which can seat up to six passengers.
Prices range from £75 to £120 per compartment (not per person) regardless of occupancy
Steam train ride from Wirksworth to 'Santa's Station' and back, with a heritage diesel locomotive on the other end
Private compartment for your family seating up to 6 passengers
Experience the magic from the moment you arrive on the platform to the moment you leave. Sing along with the Porters as they dance, sing and entertain throughout the journey telling the story of Santa's railway
Look out for Mr Tickets and the Woodland Puppets
Hot Chocolate and Cookies for every passenger on board
Santa will visit every compartment & there will be presents for the children
Show runtime including train ride approx 1 hour 45 mins
---
READ MORE: One of the best things to do at Christmas is to take a day out to explore England's most beautiful villages. They look so magical with a layer of snow over them.
---
8. Christmas at Magic Alley
STRATFORD UPON AVON
CONFIRMED FOR 2022: November weekends / December weekdays up to and including 8th December
Magic Alley Stratford upon Avon is a wonderful place for toddlers, kids and adults. Their Candy Cane Christmas is the highlight of the Stratford upon Avon calendar – check out this video…
– November weekends and December weekdays up to and including 8th December
Ticket price £14 (regardless of age)
– December weekends from the 9th onwards
Ticket price £15 (regardless of age)
---
As you can see, Christmas events in the Midlands are booking up fast!
9. Christmas at Wollaton Hall
NOTTINGHAMSHIRE
CONFIRMED FOR 2022: 2 Dec 2022 to 1 Jan 2023
Wollaton Hall is open for Christmas 2022, woohoo! You can get a 10% discount here if you're a local resident, and find out all the latest information too. It makes for one of the most exciting days out in Nottinghamshire.
Enjoy at Wollaton Hall in 2022
Brand-new trail
The park will bring new smiles of delight as it is transformed into a magical wonderland set to captivate visitors with awe inspiring illuminations.

Twilight Viewing Package – an intimate twilight viewing of Christmas at Wollaton in a limited capacity time slot to create that extra special experience. Includes drinks voucher and parking. Restricted dates.
---
10. Santa at Snowdome
TAMWORTH, STAFFORDSHIRE
CONFIRMED FOR 2022: 12th November 2022 to 1st January 2023
Santa's Winter Wonderland at Tamworth Snowdome is one of the best days out in the Midlands for Christmas. Not only has it got one of the best indoor ski slopes in England, it also has a wonderful Santa experience.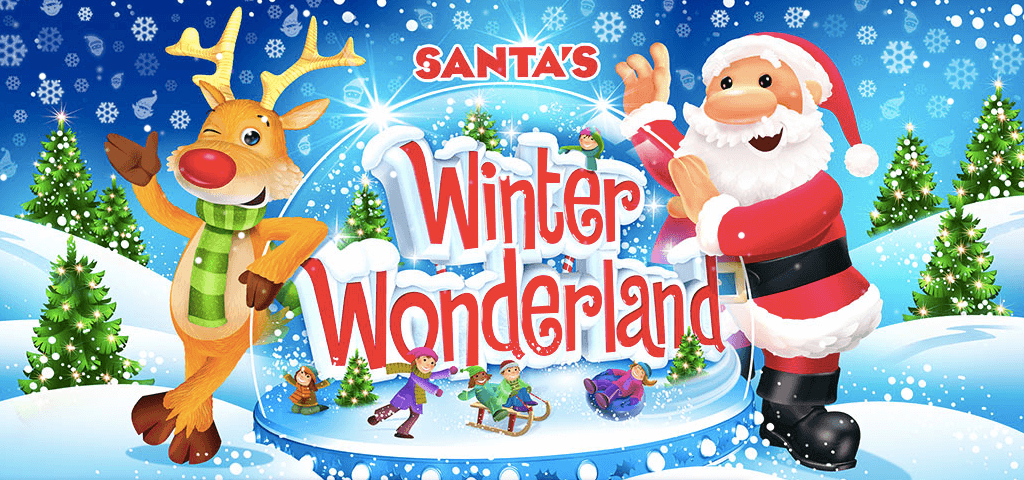 With a Snow Trail, a Santa show, and a Christmas Village, you'll have a great time at the Snowdome this Christmas in the Midlands.
---
Custom Christmas Pin Badges
Christmas is a time to spend time with loved ones and exchange gifts that can make a difference. A customisable pin badge will make a wonderful gift for family, colleagues, or friends. The pin badges can be created with traditional Christmas elements like the Christmas tree, candy canes, or Santa Claus.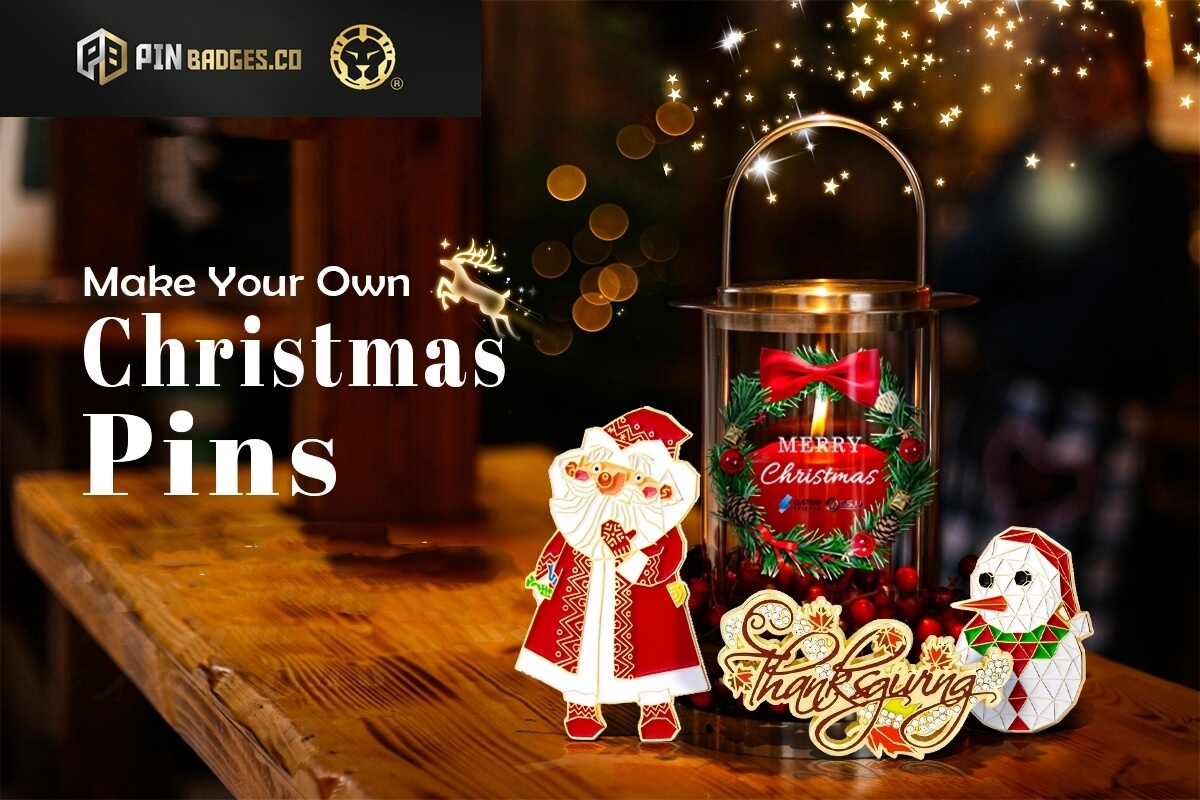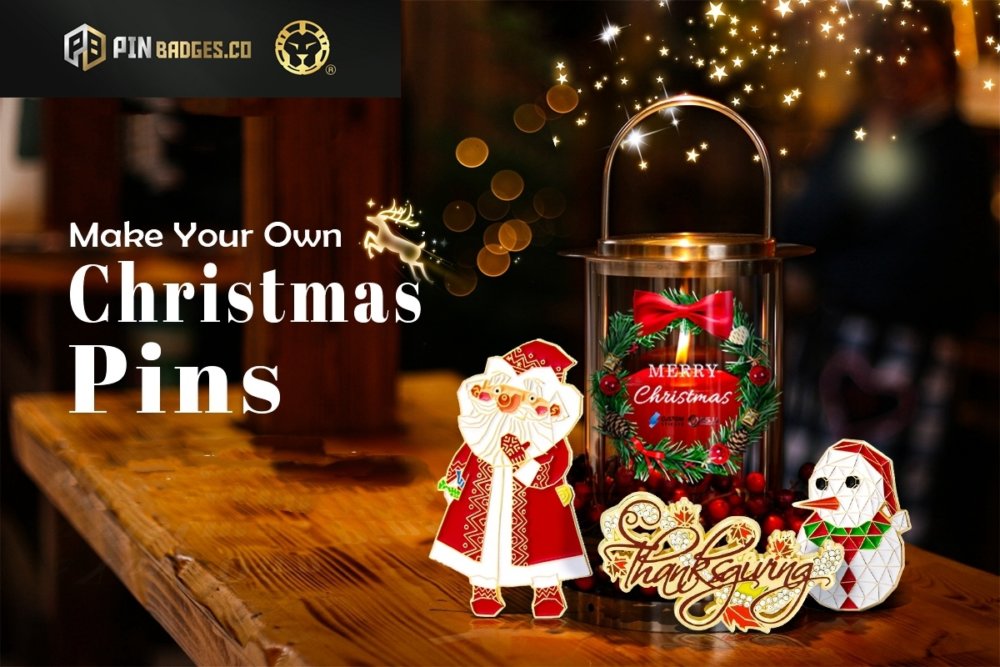 They can also be personalised with any other element you want, such as the logo of a company, team mascot or family motto. You can decorate your jacket, shirt, jumper, and backpack with the pin badges. If you run a business, these pin badges are also the perfect giveaway to promote your brand. They can be easily with online pin manufacturer PinBadges.co.
---
Christmas Lights and Light Shows in the Midlands
11. Enchanted Christmas, Westonbirt Arboretum
GLOUCESTERSHIRE
CONFIRMED FOR 2022: 25 November to 21 December on selected evenings
Explore the Enchanted Christmas displays at Westonbirt Arboretum this year – fun for all ages. Father Christmas will be located along the woodland trail and there's also a cool Christmas Village to explore too. It's one of the best Christmas days out in the Cotswolds.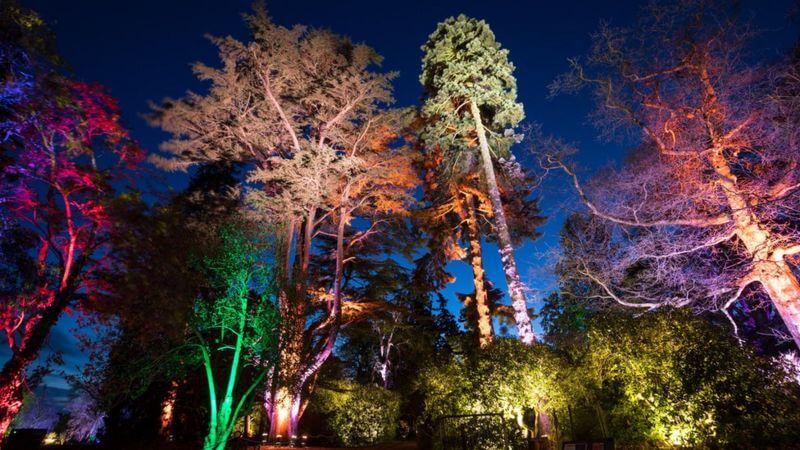 ---
Cancelled Christmas events in the Midlands
– The Magical Lantern Festival in Birmingham is unfortunately cancelled this year. As one of the best Christmas days out in the Midlands, fingers crossed it'll be open again in 2023. It's usually one of the biggest Christmas events in Birmingham.
– Derby City Council have confirmed there will be a Christmas Lights switch on on the 12th December. Join in with the festivities from 3:30pm in the city centre for a variety of entertainment, leading up to the big switch-on at 6pm.
– The turning on of the Diwali and Christmas Lights display in Leicester have been confirmed for October 24th 2022.
---
12. Christmas at Belton House
LINCOLNSHIRE
CONFIRMED FOR 2022: 24 November 2022 to 1 January 2023
Have yourself a merry little Christmas at Belton House in Lincolnshire, and complete your walk under the stars with a mulled wine or hot chocolate. This is a truly special day out in the Midlands for the family, and a great way to get in the mood for the festive season.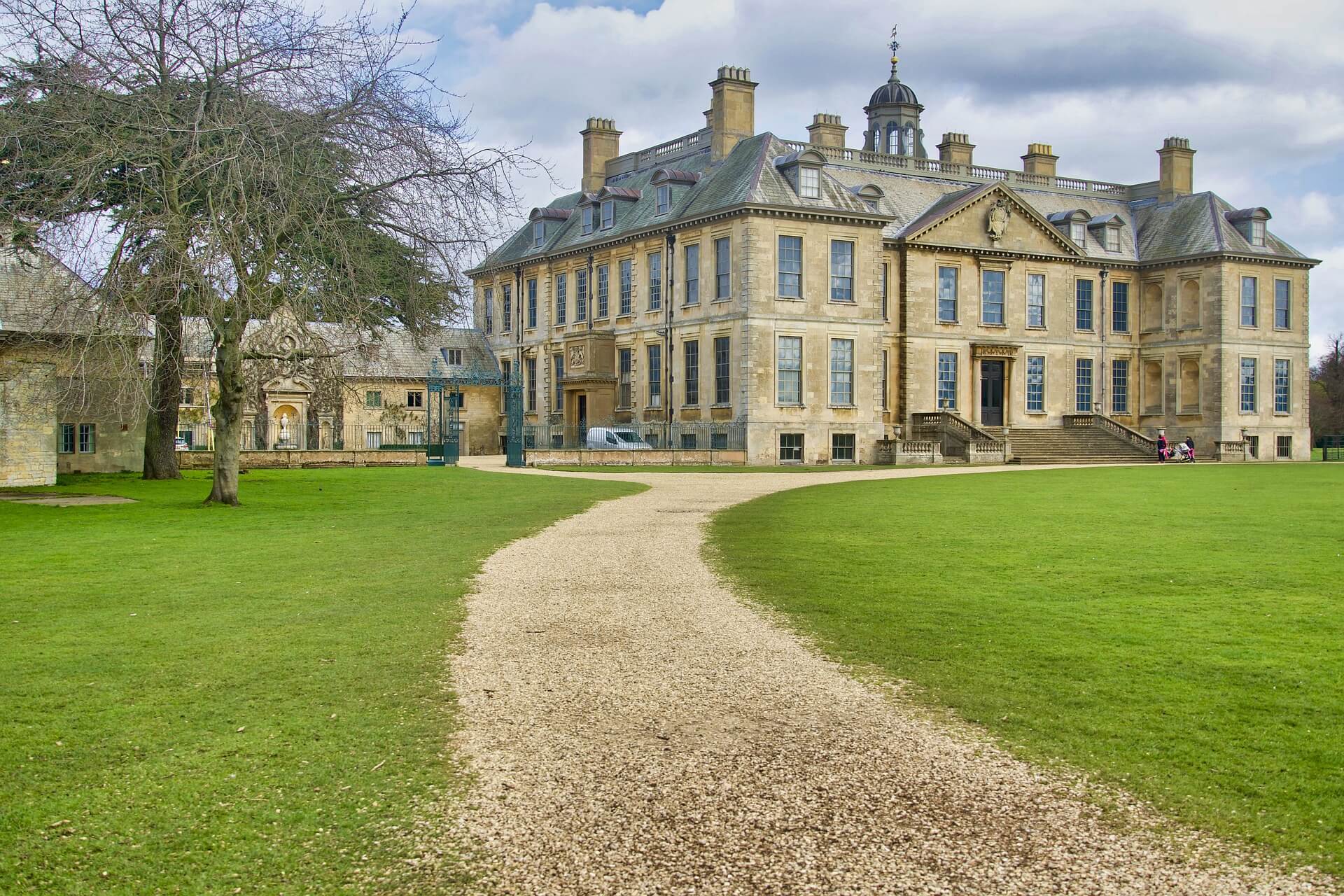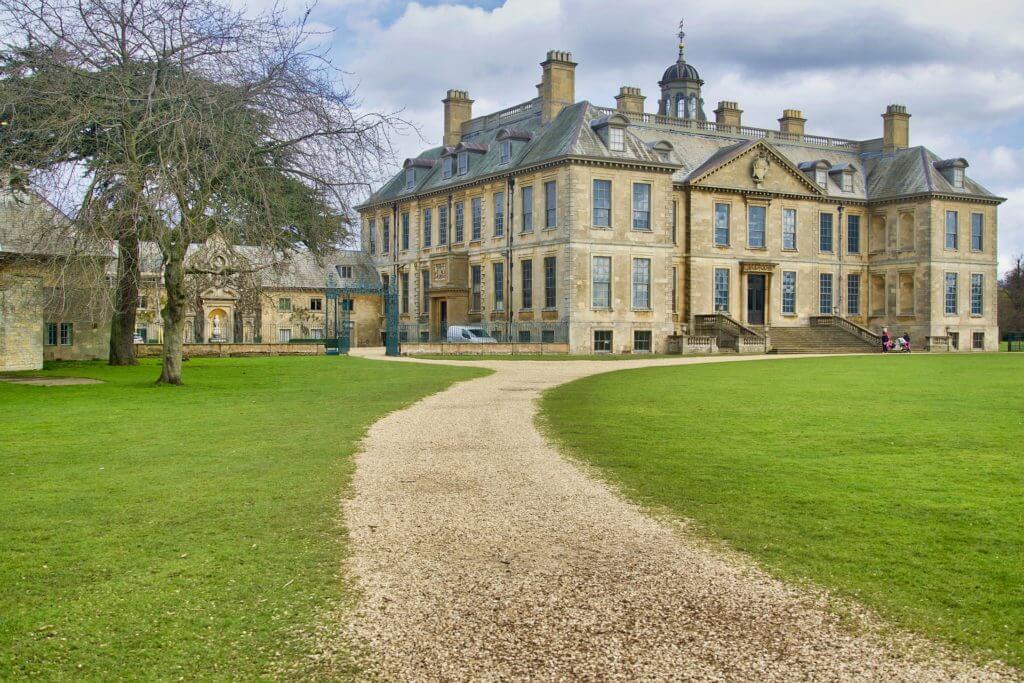 READ MORE: The Most Wonderful Christmas Days Out in England
---
13. Winter Light Trail, Shugborough Estate
STAFFORDSHIRE
CONFIRMED FOR 2022: Fri, 25 Nov 2022 – Sun, 1 Jan 2023 (closed on Christmas Day)
In Staffordshire this year, you can enjoy a magical Christmas in the Midlands with a touch of splendour. The Winter Light Trail will take over the grounds of the Shugborough Estate, inviting visitors on a mesmerising journey.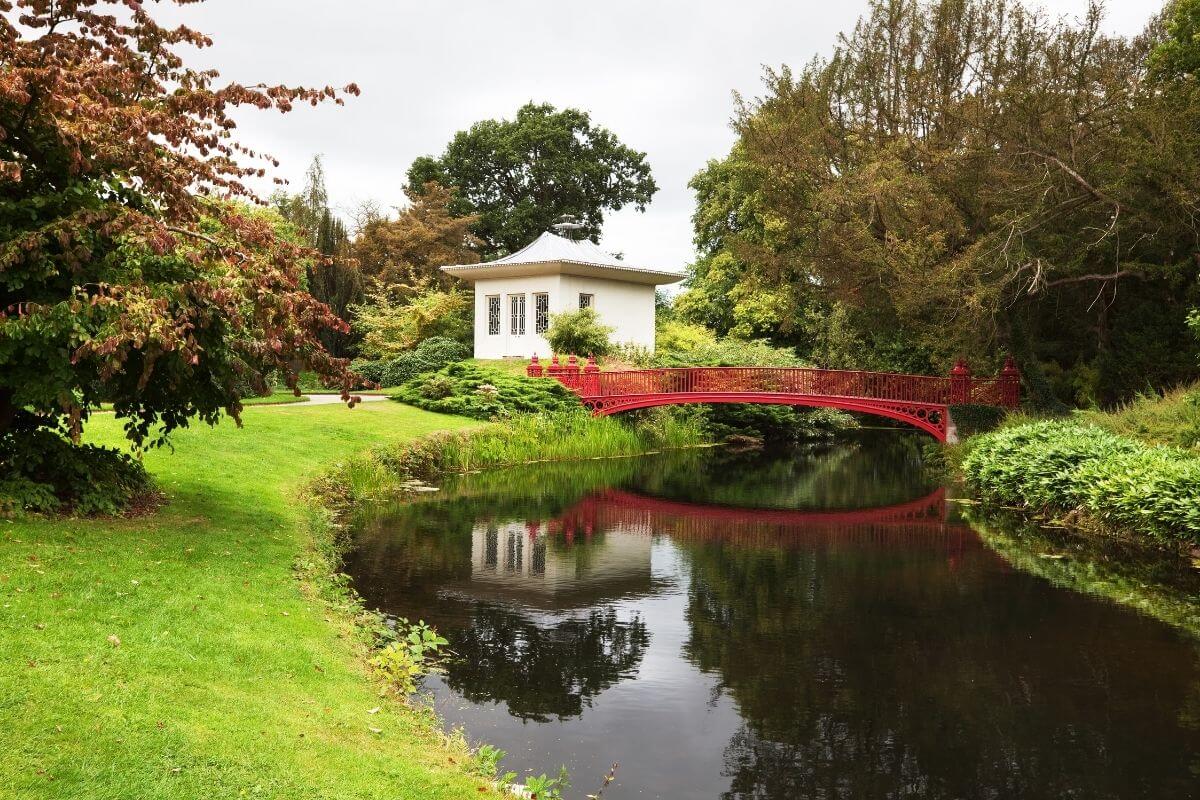 You'll follow a one-mile-long trail through the estate's historic grounds, taking in the stunning illuminations and lighting elements set to ambient music.
Tickets to the Shugborough Estate Winter Light Trail must be booked online in advance.
Winter Light Trail ticket prices:
Adult: £19.50
Children aged 3–15 years: £14.50
Children aged 0–2 years: Free
Family ticket (two adults and two children): £62.00
Christmas Markets in the Midlands
– Is the Birmingham Christmas Market going ahead this year?
14. Birmingham Frankfurt Christmas Market
VICTORIA SQUARE, BIRMINGHAM
CONFIRMED FOR 2022: Thurs, 3 Nov 2022 – Fri, 23 Dec 2022
In Birmingham, you can find the largest authentic German Christmas Market outside of Germany. Anyone looking for some Christmas gifts will find beautiful decorations and handcrafted items to choose from, but the real reason to go is for the fab food and drink.
Victoria Square is filled with the most delicious smell of Christmas as stalls sell traditional German food. You can sample authentic bratwurst, pretzels, schnitzels, and hot chestnuts. You can even get half-metre sausages, if that sounds good to you – and if you're thirsty there are four pint jugs of beer or sweet little mugs of flavoured gluhwein too.
Birmingham is one of the best Christmassy days out in England.
15. Nottingham Winter Wonderland
OLD MARKET SQUARE, NOTTINGHAM
CONFIRMED FOR 2022: Thurs, 15 Nov 2022 – Sat, 31 Dec 2022
Nottingham Winter Wonderland is back! It's the largest Christmas event in the East Midlands with over 70 Bavarian-inspired food and gift stalls, an ice rink and carnival rides – all in the centre of Nottingham. What more could you want?!
New for Christmas 2022 is the Sky Skate Ice Path that encircles Nottingham Winter Wonderland in the Old Market Square. VIP ice-side seating on a covered terrace is also available. For views of Nottingham from above, you can buy tickets to ride the observation wheel.
The ice rink is bigger than it's ever been before, and festive stalls will showcase treats ranging from tasty bites to plants, home accessories and eco art.
As far as Christmas in the Midlands goes, it doesn't get much more festive than Nottingham Winter Wonderland. Access to the market area is free and tickets for rides and attractions can be purchased onsite (or online if you want to beat the queues).
Looks like there's lots going on for Christmas in Leicester. Check out the latest news on the link.
---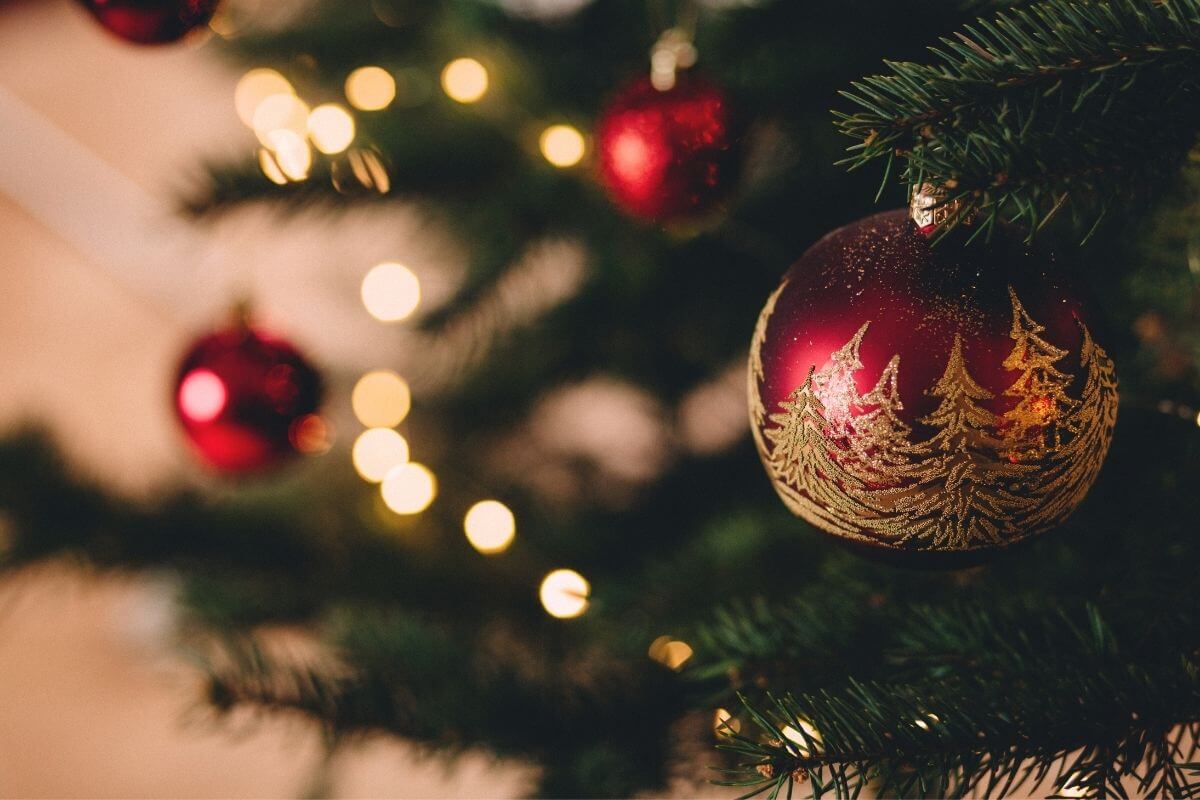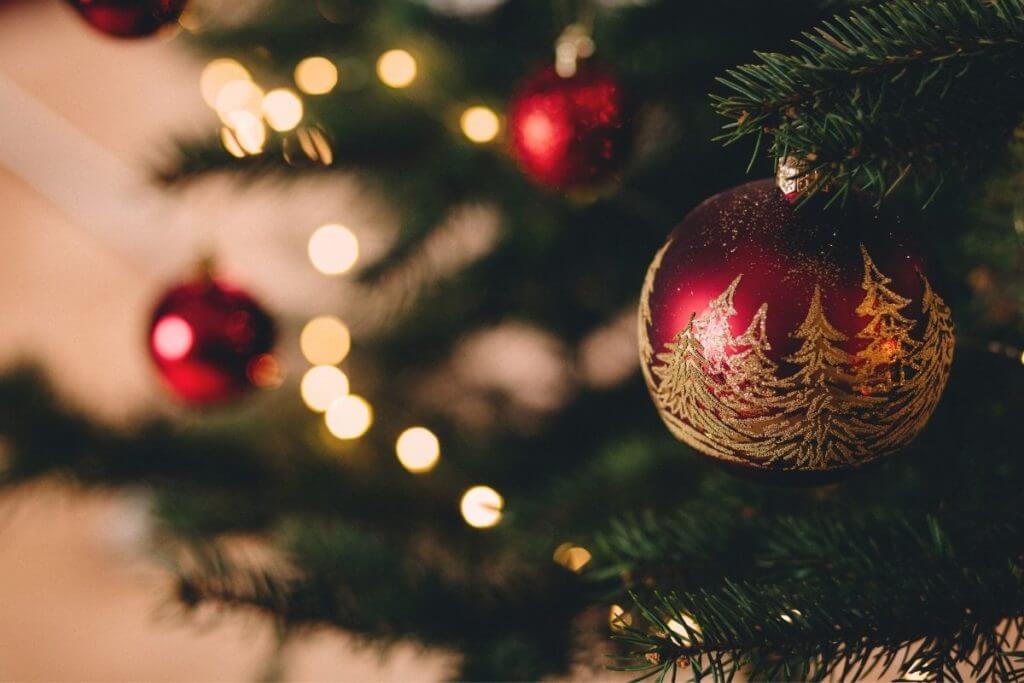 READ MORE: The Best Days Out from Nottingham
16. Stratford upon Avon Victorian Christmas Market
STRATFORD UPON AVON, WARWICKSHIRE
CONFIRMED FOR 2022: Thurs, 8 Dec 2022 – Sat, 10 Dec 2022
For a Christmas event in the West Midlands that transports you to a bygone era, head to the Stratford upon Avon Victorian Christmas Market, which runs throughout the town centre.
Over 300 stalls will showcase a host of seasonal products, complete with local traders outfitted in Victorian attire.
You'll be able to watch merry street performers throughout town as well as festive on-stage entertainers on Rother Street. There's also a traditional funfair and a carousel for the little ones.
17. Christmas at Trentham Magical Light Trail
STAFFORDSHIRE
Confirmed for 2022: 2nd December 2022 – 1st January 2023
Follow the magical light trail at Trentham Gardens this year to enjoy Christmas markets, festive bites, illuminated walks, and the return of the 32-ft-tall Christmas tree.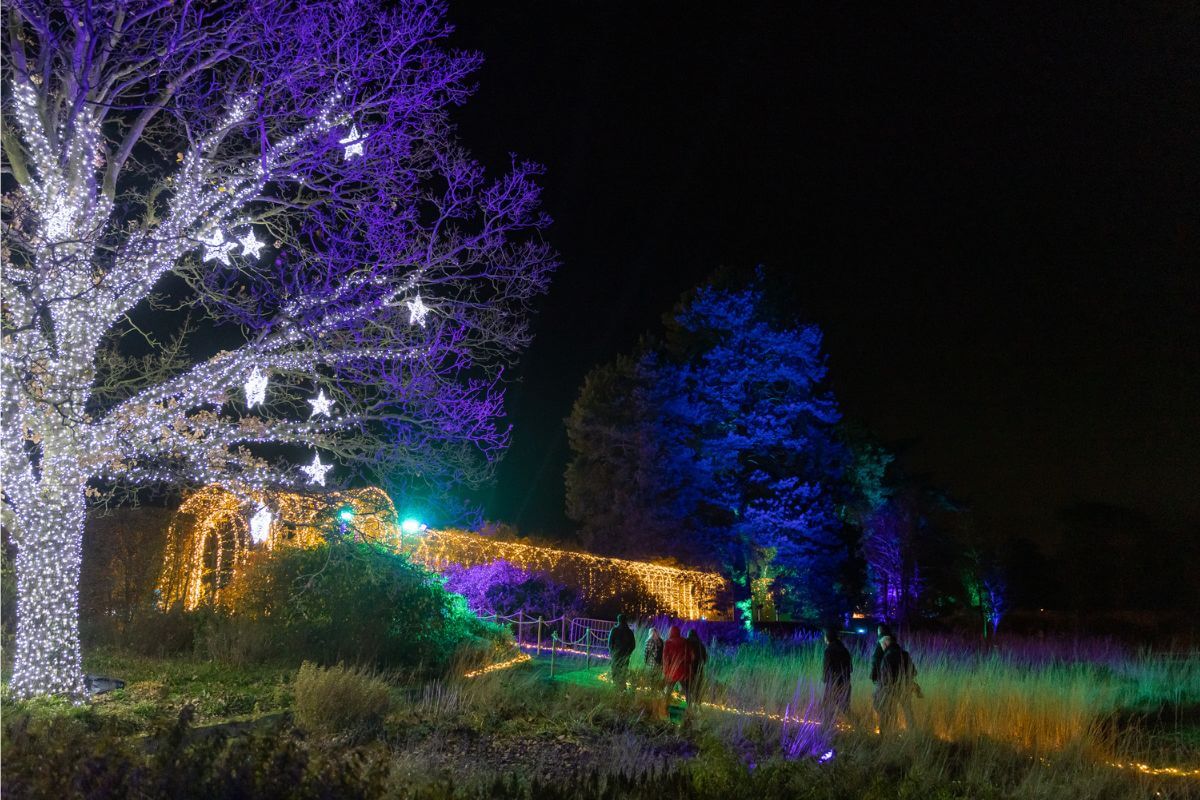 The trail includes 15 different light displays choreographed to specially composed music, showcasing Trentham's historic gardens and lake in a new light. Nothing short of spectacular, the Christmas tree is illuminated by 20,000 bulbs, and over 100,000 bulbs add colour to the roses in the Trellis of Light.
As an extra for the kids, Trentham will be hosting a fairground with exciting rides and activities. You can also book a private igloo to soak up the view of the Italian Garden while digging into a festive sharing platter.
Oh, and dogs are welcome too! Christmas in the Midlands with pets doesn't get much better than this.
Ticket prices start from:
Adult: £22.10
Children: £14.60
Family: £66.40
Groups of 15+ adults: £19.50 per adult
Igloo: £200 for up to eight people for 90 minutes (price per igloo)
Christmas Garden Centres in the Midlands
Garden Centres are well known for being super Christmassy. If you're looking for a Christmas afternoon out this year, then think about heading to one of these wonderful garden centres dotted around the Midlands. They're also a great place to pick up a few Christmassy gifts too.
– Planters at Bretby, Burton On Trent
– Derby Garden Centre, Derbyshire
– Dobbies, Chesterfield
– Notcutts Garden Centres, Wheatcroft
– Gates Garden Centre– Palmers Garden Centres, Enderby
– Trentham Garden Centre, Stoke-on-Trent, Staffordshire
– Garden King, Swadlincote, Derbyshire
– Bridgnorth Garden Centre, Shropshire
– Woodthorpe Garden Centre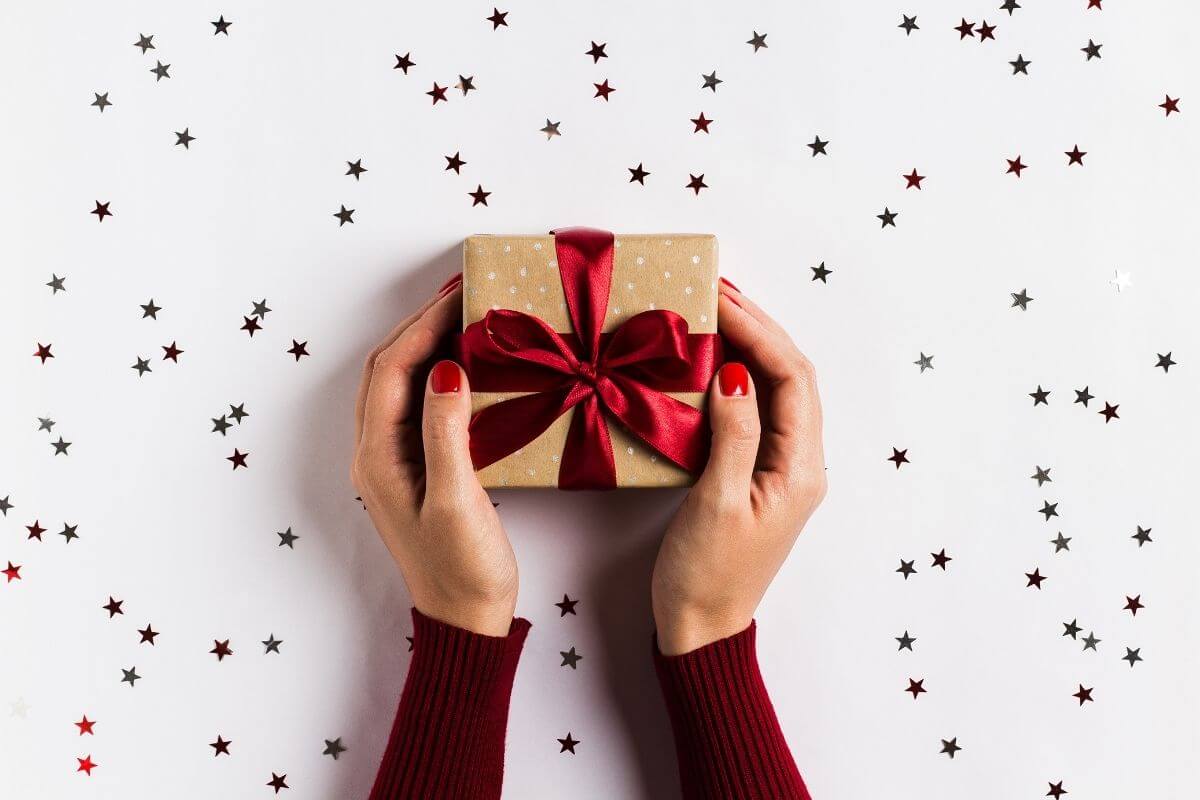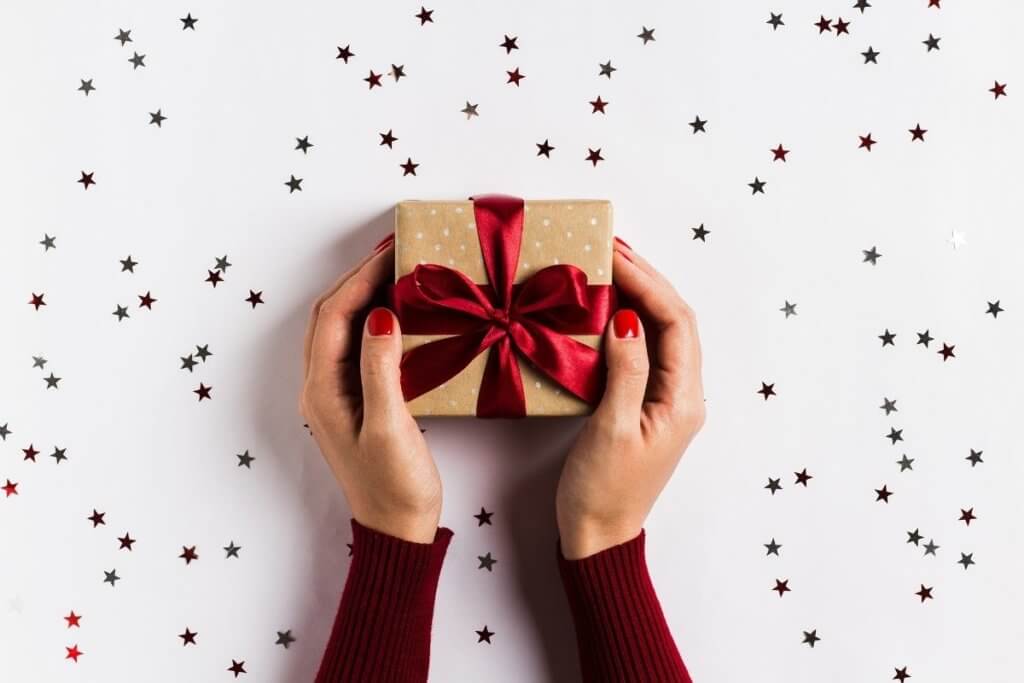 Christmas Shops in the Midlands
18. Denstone Hall Farm Shop
In Uttoxeter, Staffordshire, the Christmas department at Denstone Hall Farm Shop & Café is now open. It's a cute little shop, and you can combine it with a local walk to make it a great Christmassy morning / afternoon out.
19. Primsisters Country Decor
Primsisters Country Decor in Belper (Derby) is a wonderful shop in the Midlands, but even more so in the run-up to Christmas. The moment you set foot in this hidden gem of a store, it feels like you have been transported straight into your favourite fairytale.
This time of year, the upstairs area is transformed into an immersive and enchanting Winter Wonderland, filled with elegant, classy and sometimes eccentric, festive decorations and delicate touches, as far as the eye can see.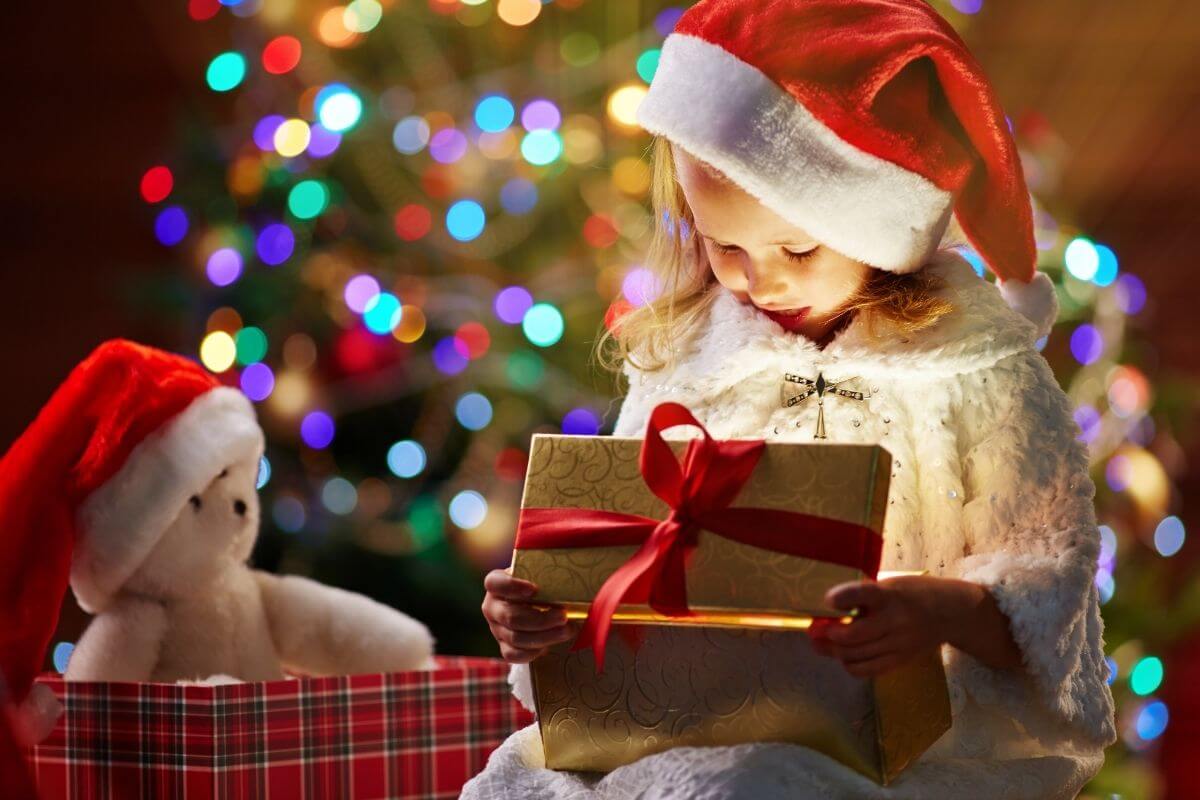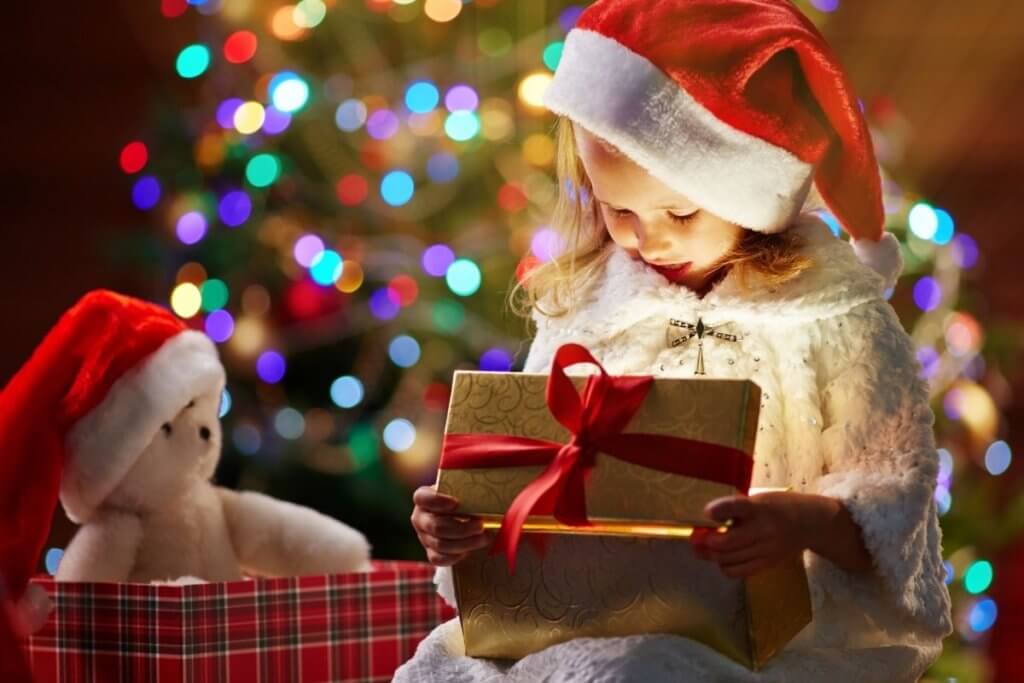 20. I Believe Belper
Check out this brand new Christmas shop opening in Belper – I Believe Belper.
Adult Christmas nights out in the Midlands
21. Rand Farm Park
Lincolnshire-based, Rand Farm Park, have revealed an Adults Only' Christmas Date Night. With all the kids out of the way you can enjoy the animals on the farm, run around the indoor play areas and visit Santa's 'Secret' Toyshop to meet the big man himself.
Christmas days out in the Midlands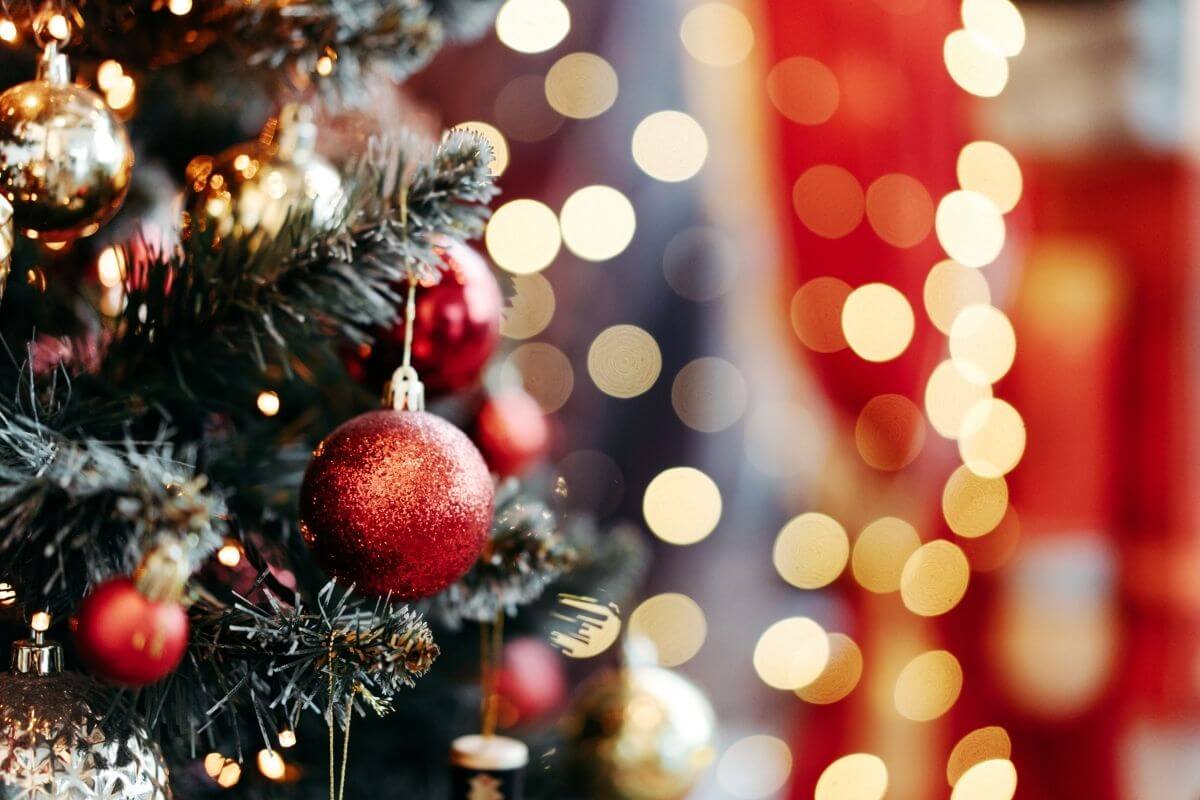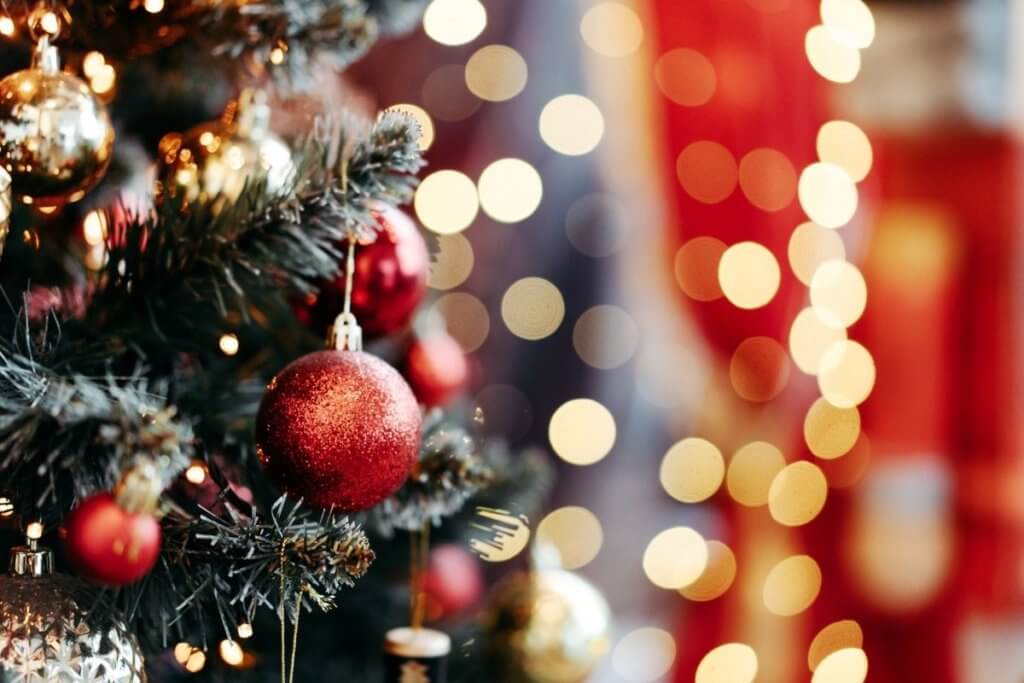 Any more? We'd love this article to become an ultimate guide to Christmas in the Midlands, so please do let us know if you have any more Christmassy things to add – especially if you know any great Santa's grottos near you!
---
READ MORE: The Best Christmas Days Out in Hampshire
---
Quicklist of the best Christmas Midlands events
1. Amerton Railway Santa's Special
2. Christmas at Cadbury World
3. Christmas at Warwick Castle
4. Christmas at Chatsworth
5. Winter Glow in Malvern
6. Drayton's Magical Christmas
7. The Train Through Christmas Countryside
8. Christmas at Magic Alley
9. Christmas at Woolaton Hall
10. Santa at Snowdome
11. Enchanted Christmas, Westonbirt Arboretum
12. Christmas at Belton House
13. Winter Light Trail, Shugborough Estate
14. Birmingham Frankfurt Christmas Market
15. Nottingham Winter Wonderland
16. Stratford upon Avon Victorian Christmas Market
17. Christmas at Trentham Magical Light Trail
Christmas Garden Centres in the Midlands
Christmas Shops in the Midlands
18. Denstone Hall Farm Shop
19. Primsisters Country Decor
20. I Believe Belper
Adult Christmas nights out in the Midlands
21. Rand Farm Park
---