Looking for the best Christmas days out in the Midlands?
We've taken a look across Staffordshire, Derbyshire, Lincolnshire, Warwickshire, West Midlands, Gloucestershire and Nottinghamshire to find the best Christmas activities to get you in the mood for some festive fun.
It's been a tough year, and we need to pack as much fun as possible into the last few months to ensure it ends better than it started. Take a look at these Christmas days out in the Midlands, and pick your favourite for a fun day trip.
Christmas Days Out in the Midlands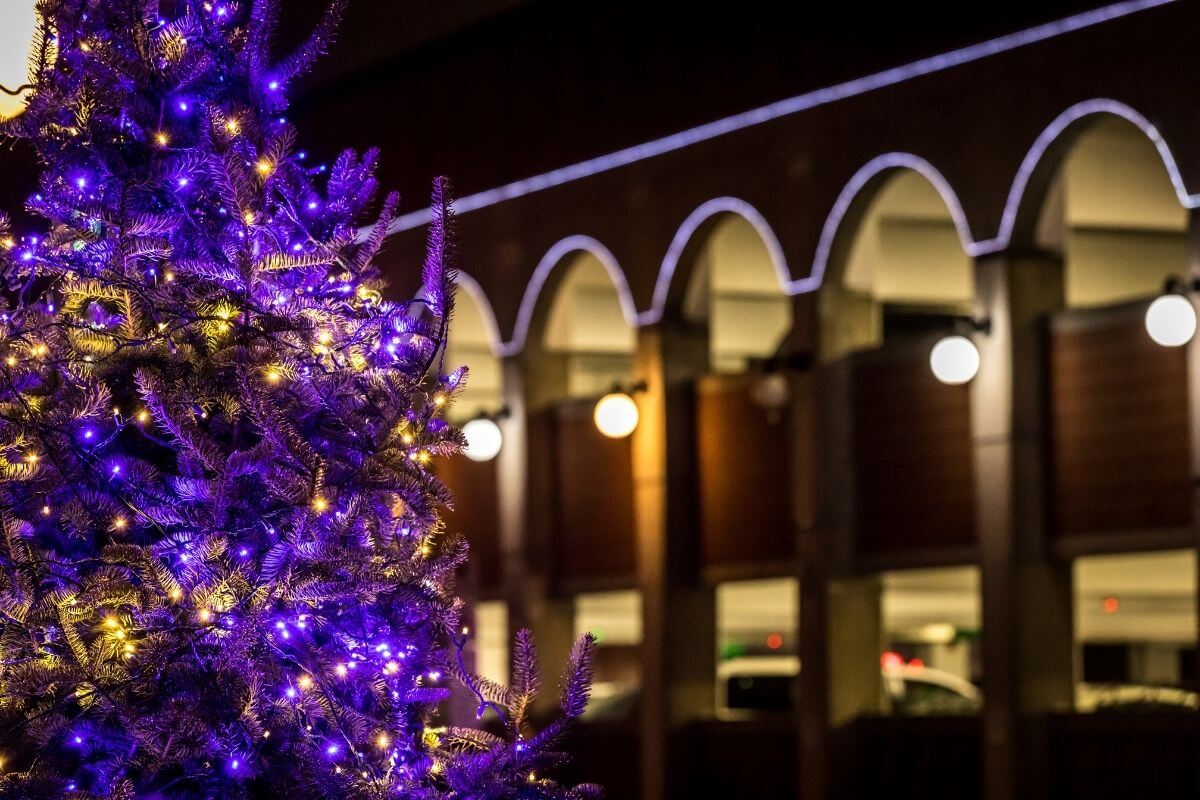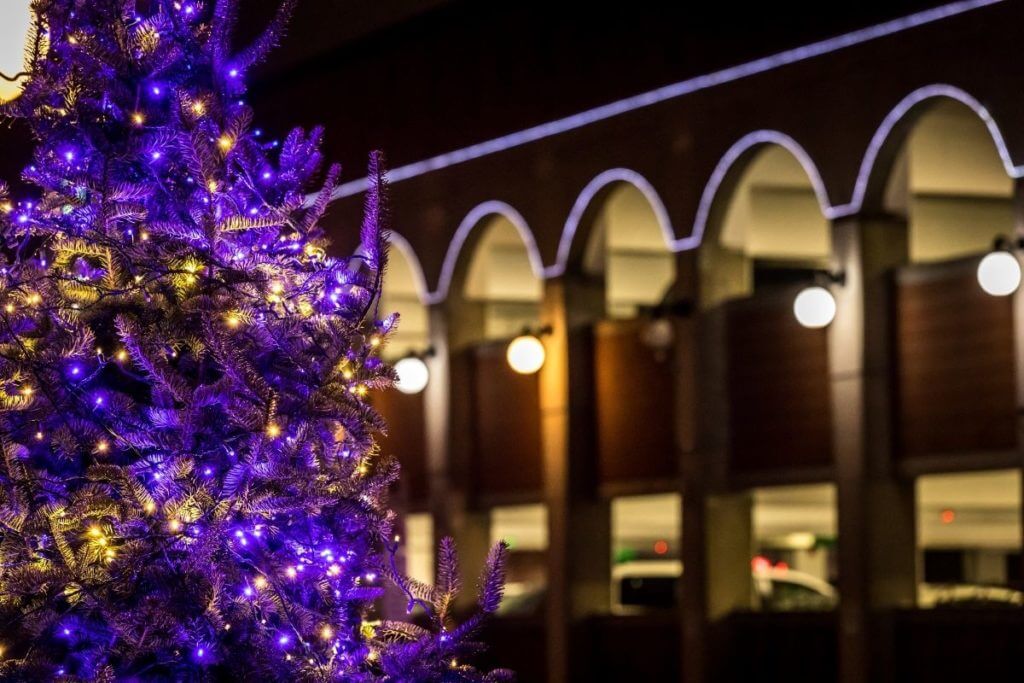 1. Amerton Railway Santa's Special
STAFFORD, STAFFORDSHIRE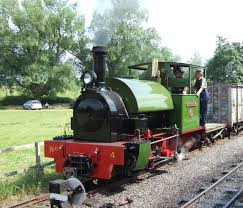 Amerton Railway (Staffordshire) are hosting their Santa Specials again this year.
– Tickets are £32.50 per carriage compartment which seats 6 people.
– You will need to buy the whole compartment.
– Amerton Railway Santa Specials are running on every Saturday & Sunday in December, and Christmas Eve.
---
Check out Churnet Valley Railway for more Santa's special fun on the Santa Express.
---
2. Christmas at Cadbury World
BIRMINGHAM, WEST MIDLANDS
For one of the best Christmas days out in the Midlands, head to Cadbury World in Birmingham.
Here you can learn how your favourite confectionery is made, play in chocolate rain and add your favourite treat to a pot of delicious warm liquid Cadbury Dairy Milk. Discover the origins or the cocoa bean amidst trees and waterfalls in the Aztec Jungle, before riding the Crunchie rollercoaster in our unique cinema experience, the 4D Chocolate Adventure.
– Prebook your Santa visit, which is included in the price of the ticket.
– Panto tickets are not reserved.
– You will be sat in a socially distanced way.
---
3. Christmas at Warwick Castle


Warwick Castle have got loads going on this year for a fun and festive day out for all the family. There's a light trail, the ice rink is back, and you can join in with stories with Santa too. There's also a festive market for you to pick up that all important mulled wine.
Well, it's been a year, you deserve it.
---
4. Christmas at Chatsworth
BAKEWELL, DERBYSHIRE
Chatsworth House is one of the absolute highlights of the Peak District, and makes for a great Christmas day out in the Midlands.
Christmas at Chatsworth will be booked through online timed tickets this year. Unfortunately the Chatsworth Christmas Market won't be opening this year, but you can still get in the spirit of Christmas in the house.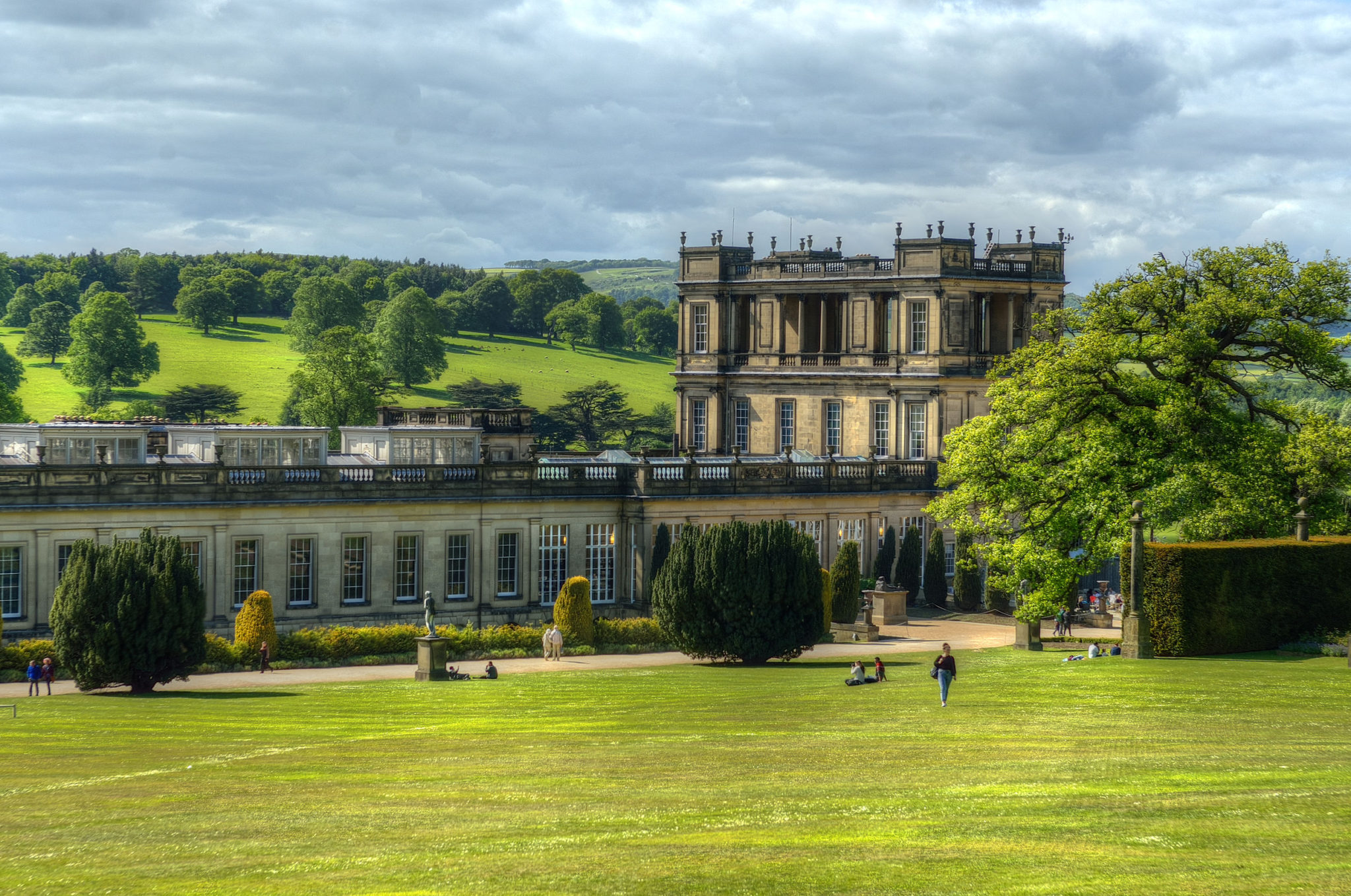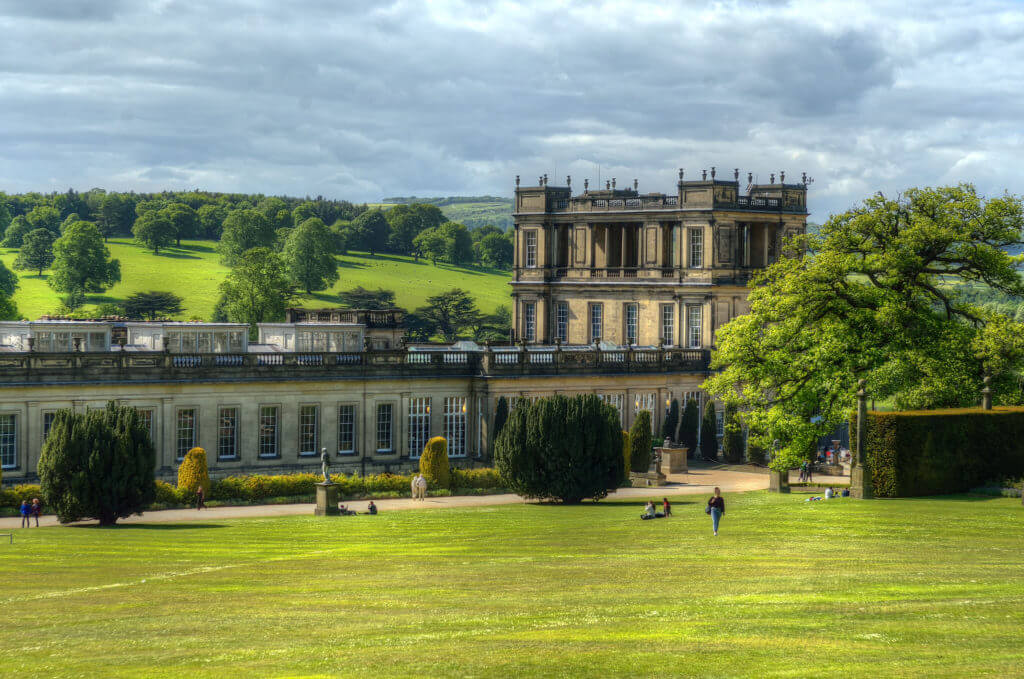 READ MORE
Most Exciting Days Out in Derbyshire
See how well you know the English winter with this FUN WINTER QUIZ!
---
5. Drayton's Magical Christmas
TAMWORTH, STAFFORDSHIRE
Drayton's Magical Christmas will be coming back to Drayton Manor this year. If you like your Christmas fun with a side of thrilling rides, then this is the best Christmas day out in the Midlands for you.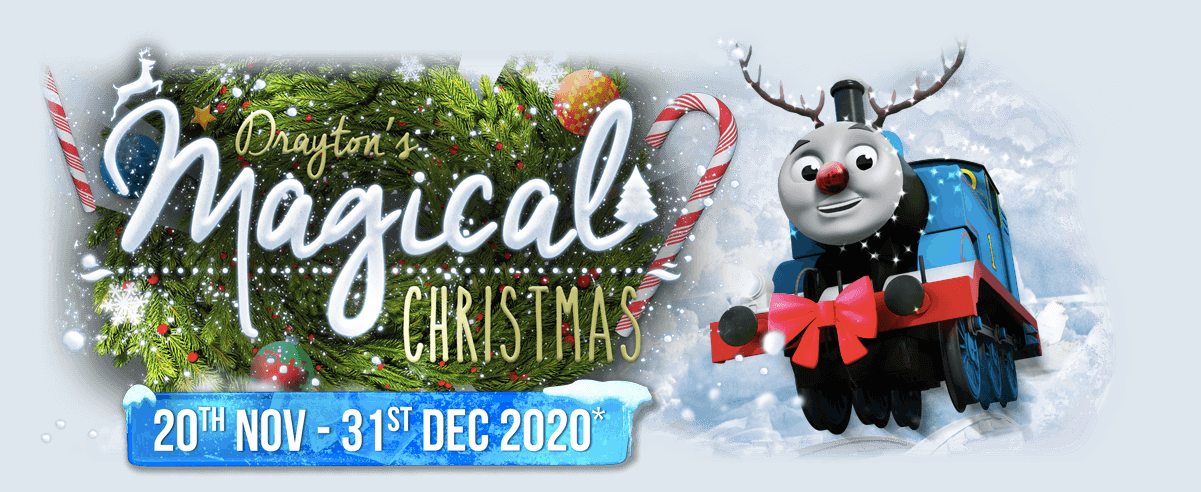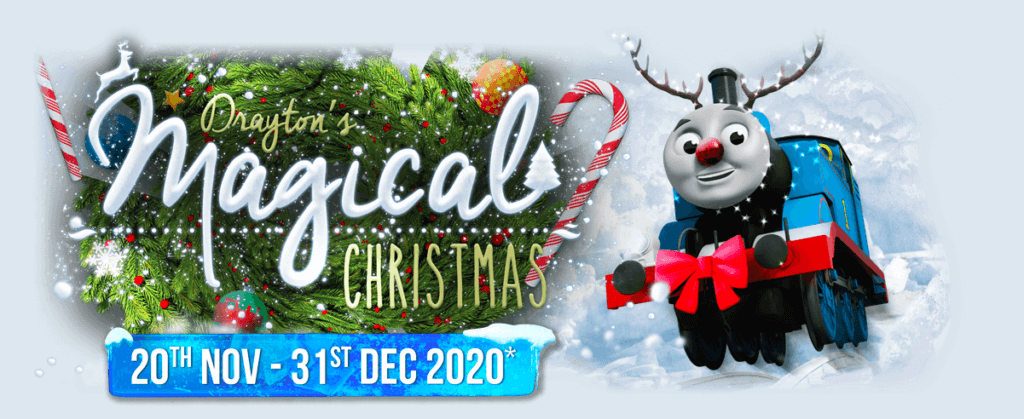 6. The Train Through Christmas Countryside
STAFFORDSHIRE
The Train Through Christmas Countryside is put on by WyvernRail plc at The Ecclesbourne Valley Railway.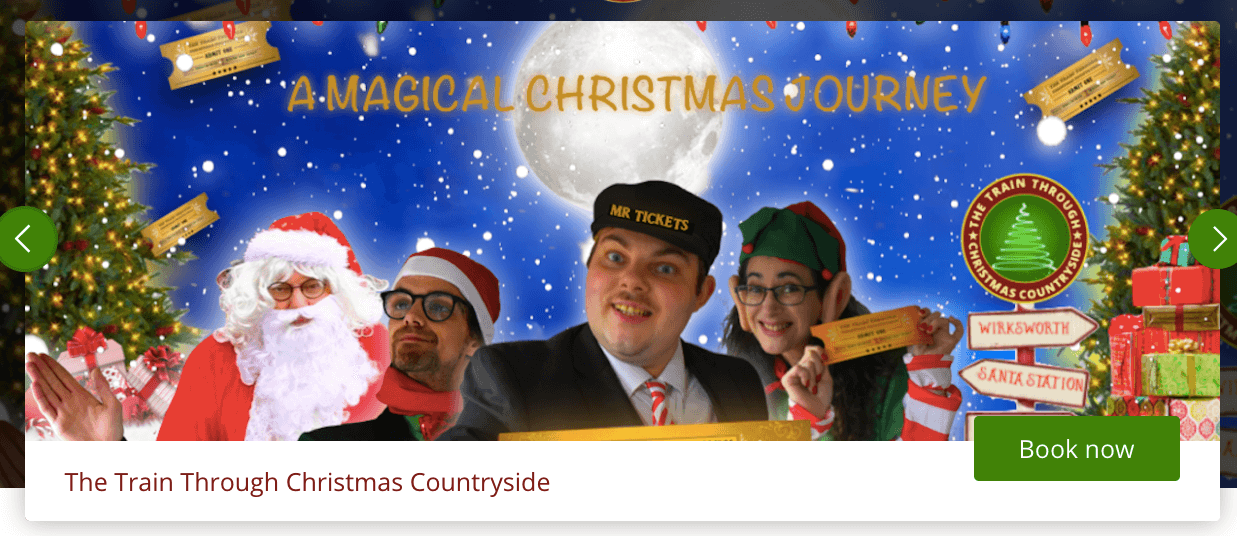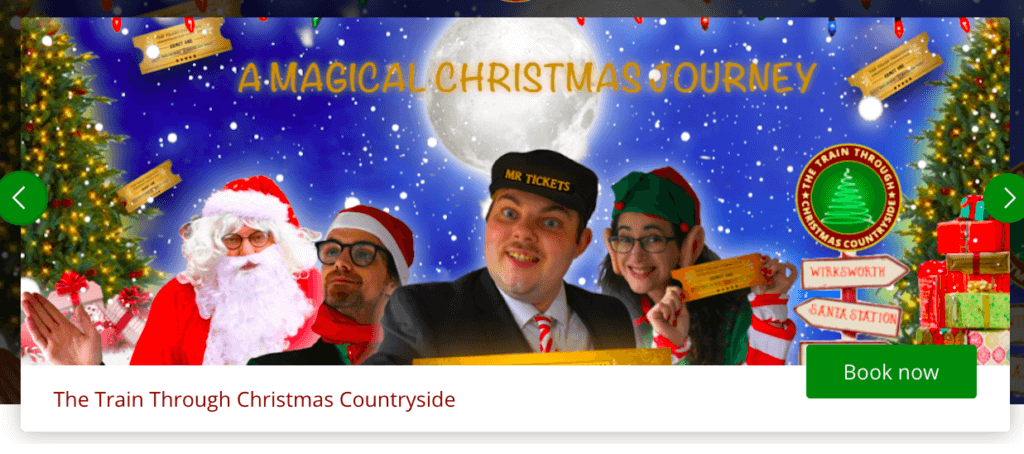 Steam train ride from Wirksworth to 'Santa's Station' (approx 5 miles) and back, with a heritage diesel locomotive on the other end
Private compartment for your family seating up to 6 passengers
Experience the magic from the moment you arrive on the platform to the moment you leave. Sing along with the Porters as they dance, sing and entertain throughout the journey telling the story of Santa's railway
Look out for Mr Tickets and the Woodland Puppets
Hot Chocolate and Cookies for every passenger on board
Santa will visit the door of every compartment & there will be presents for the children
Show runtime including train ride approx 1 hour 45 mins
---
One of the best things to do at Christmas is to take a day out to explore England's most beautiful villages. They look so magical with a layer of snow over them.
---
7. Christmas at Magic Alley
STRATFORD UPON AVON
Magic Alley Stratford upon Avon is a wonderful place for toddlers, kids and adults. Their Candy Cane Christmas is the highlight of the Stratford upon Avon calendar – check out this video…
8. Christmas at Woolaton Hall
NOTTINGHAMSHIRE
Woolaton Hall is open for Christmas 2020, woohoo! You can get a 10% discount here if you're a local resident, and find out all the latest information too. It makes for one of the most exciting days out in Nottinghamshire.
9. Santa at Snowdome
TAMWORTH, STAFFORDSHIRE
Santa's Winter Wonderland at Tamworth Snowdome is one of the best days out in the Midlands for Christmas. Not only has it got one of the best indoor ski slopes in England, it also has a wonderful Santa experience.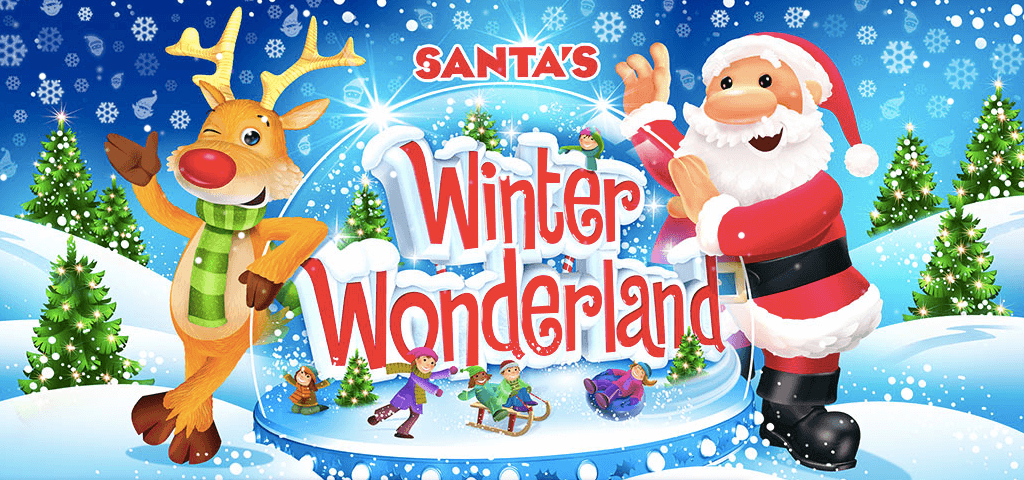 With a Snow Trail, a Santa show, and a Christmas Village, you'll have a great time at the Snowdome.
Christmas Lights and Light Shows in the Midlands
10. Enchanted Christmas, Westonbirt Arboretum
GLOUCESTERSHIRE
Explore the Enchanted Christmas displays at Westonbirt Arboretum this year – fun for all ages.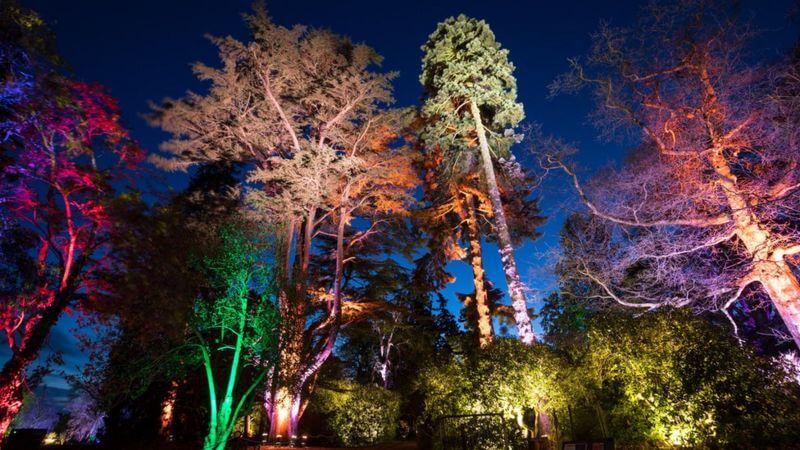 ---
Cancelled Christmas events in the Midlands
– The Magical Lantern Festival in Birmingham is unfortunately cancelled this year. As one of the best Christmas days out in the Midlands, fingers crossed it'll be open again in 2021.
– Derby City Council have confirmed that there will be no Christmas Lights switch on this year in the city.
– The turning on of the Diwali and Christmas Lights display in Leicester has also been cancelled for 2020.
---
11. Christmas at Belton House
LINCOLNSHIRE
Have yourself a merry little Christmas at Belton House in Lincolnshire, and complete your walk under the stars with a mulled wine or hot chocolate. This is a truly special day out in the Midlands for the family, and a great way to get in the mood for the festive season.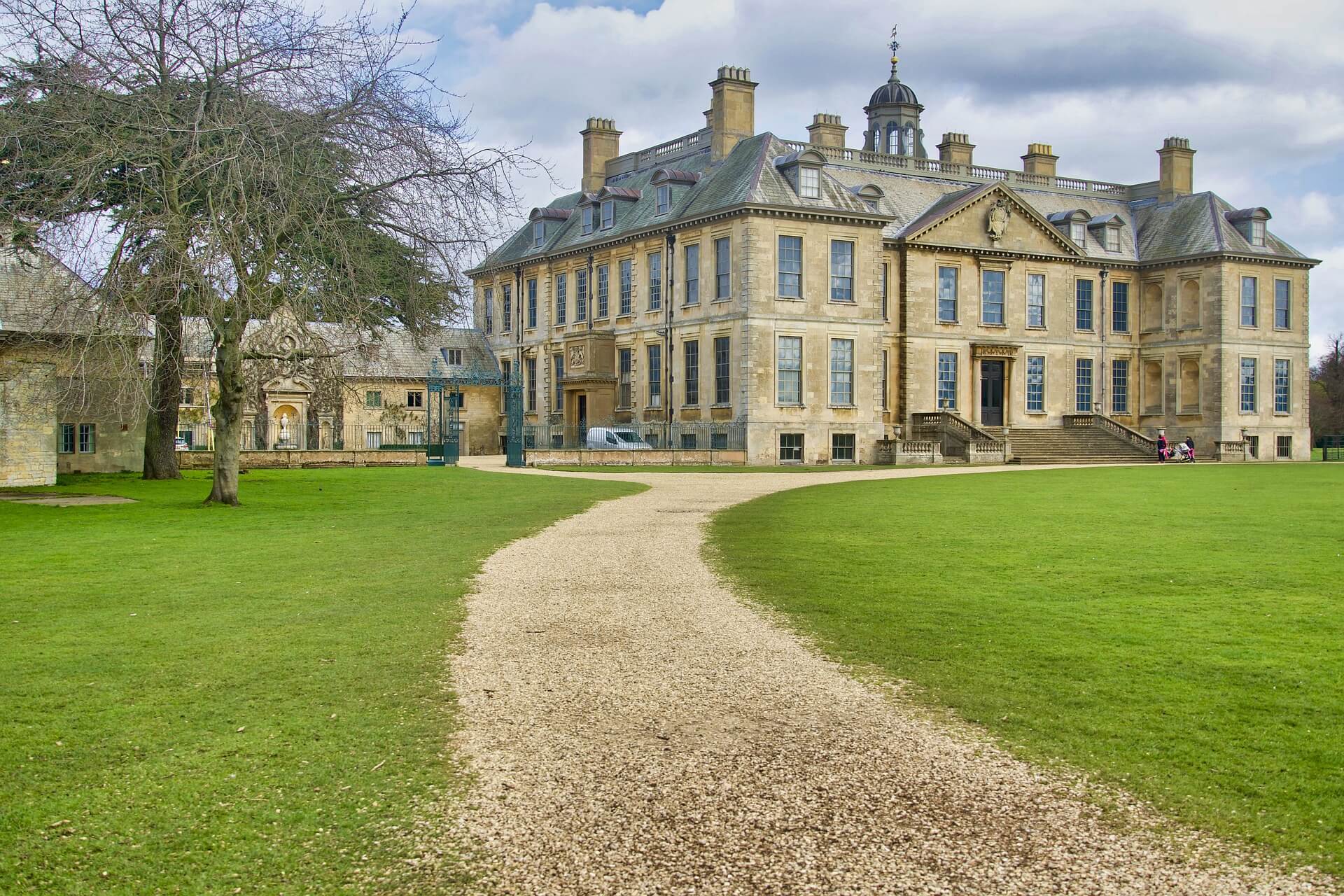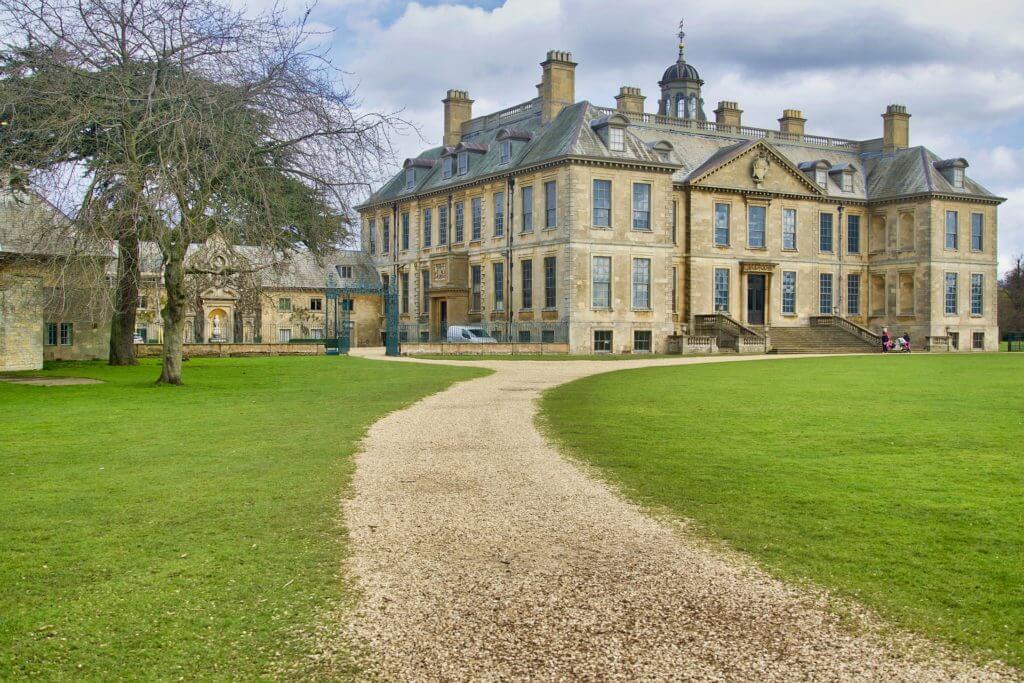 ---
Christmas Markets in the Midlands
– Is the Birmingham Christmas Market going ahead this year?
In short, no. Here's the official statement. Sad times.
– Is Nottingham Winter Wonderland on in 2020?
Apparently YES! But I'm not sure whether to trust this site, and, things could change.
Looks like there's lots going on for Christmas in Leicester. Check out the latest news on the link.
---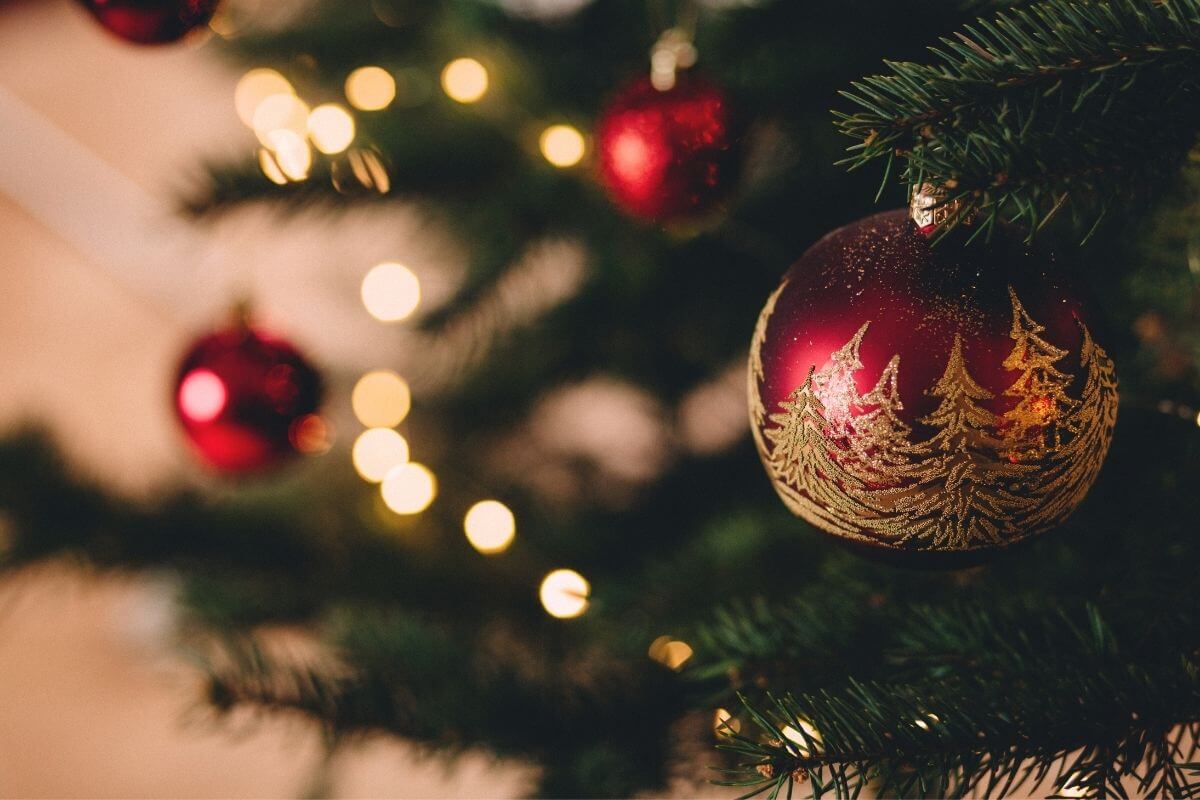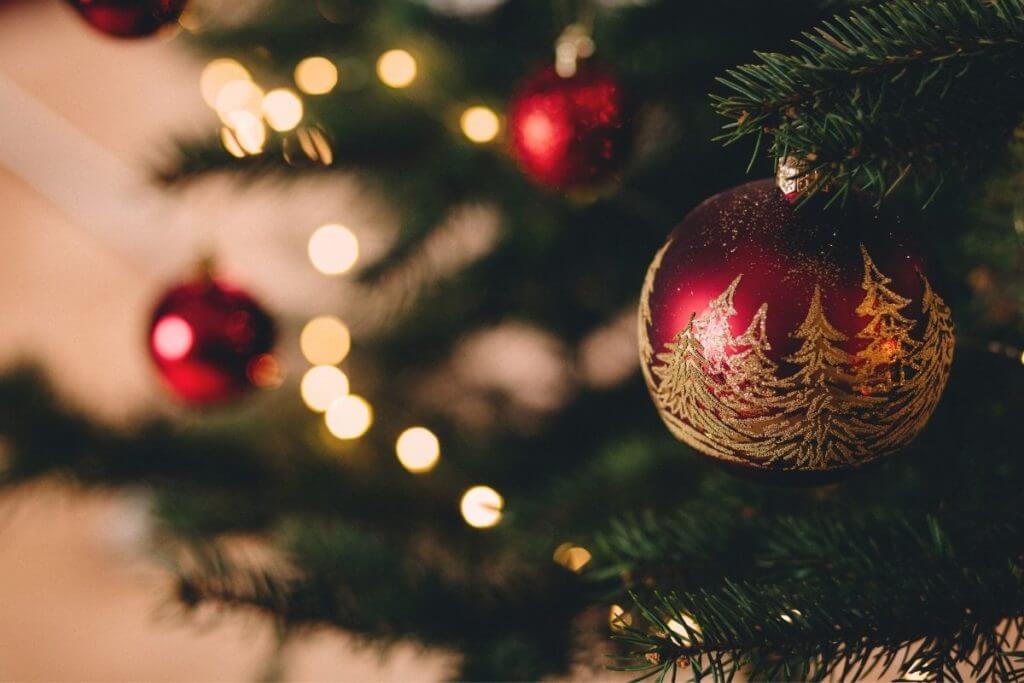 Christmas Garden Centres in the Midlands
Garden Centres are well known for being super Christmassy. If you're looking for a Christmas afternoon out this year, then think about heading to one of these wonderful garden centres dotted around the Midlands.
– Planters at Bretby, Burton On Trent
– Derby Garden Centre, Derbyshire
– Dobbies, Chesterfield
– Notcutts Garden Centres, Wheatcroft
– Gates Garden Centre– Palmers Garden Centres, Enderby
– Trentham Garden Centre, Stoke-on-Trent, Staffordshire
– Garden King, Swadlincote, Derbyshire
– Bridgnorth Garden Centre, Shropshire
– Woodthorpe Garden Centre
Christmas Shops in the Midlands
12. Denstone Hall Farm Shop
In Uttoxeter, Staffordshire, the Christmas department at Denstone Hall Farm Shop & Café is now open. It's a cute little shop, and you can combine it with a local walk to make it a great Christmassy morning / afternoon out.
13. Primsisters Country Decor
Primsisters Country Decor in Belper (Derby) is a wonderful shop in the Midlands, but even more so in the run-up to Christmas. The moment you set foot in this hidden gem of a store, it feels like you have been transported straight into your favourite fairytale.
This time of year, the upstairs area is transformed into an immersive and enchanting Winter Wonderland, filled with elegant, classy and sometimes eccentric, festive decorations and delicate touches, as far as the eye can see.
14. I Believe Belper
Check out this brand new Christmas shop opening in Belper – I Believe Belper.
Adult Christmas nights out in the Midlands
15. Rand Farm Park
Lincolnshire-based, Rand Farm Park, have revealed an Adults Only' Christmas Date Night. With all the kids out of the way you can enjoy the animals on the farm, run around the indoor play areas and visit Santa's 'Secret' Toyshop to meet the big man himself.
Any more? We'd love this article to become an ultimate guide to Christmas in the Midlands, so please do let us know if you have any more Christmassy things to add!