Looking for the best days out for Christmas in Yorkshire?
There's plenty to enjoy in Britain's largest county this Christmas. Whether it's a Christmas day out in Yorkshire with the kids, or a festive romantic escape with your other half. Check out our top ten choices for a memorable Christmas in Yorkshire.
Things to Do for Christmas in Yorkshire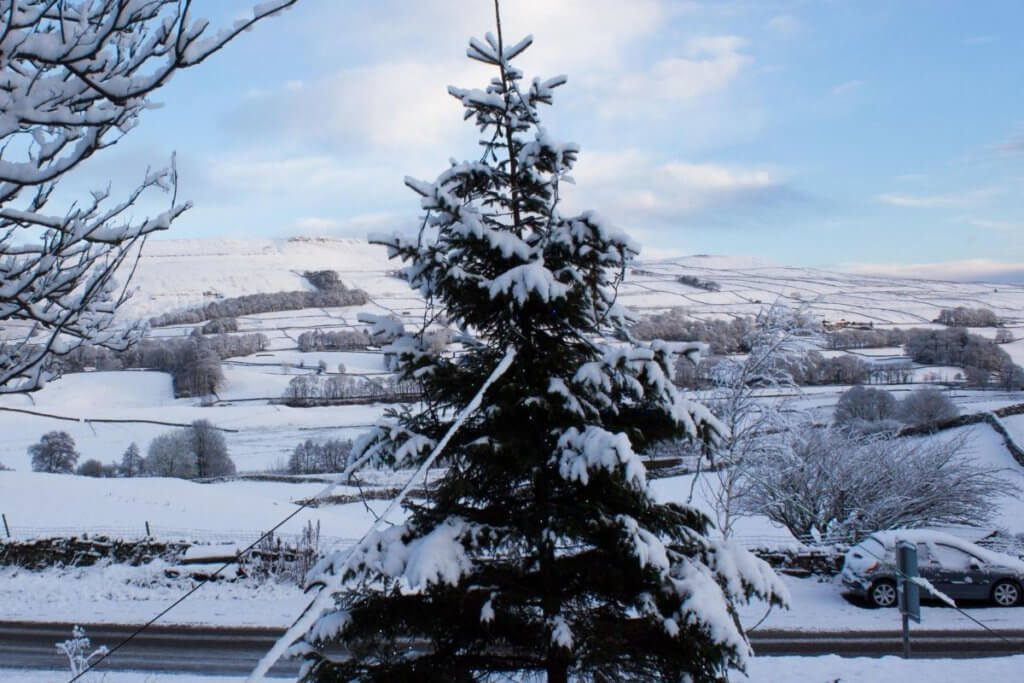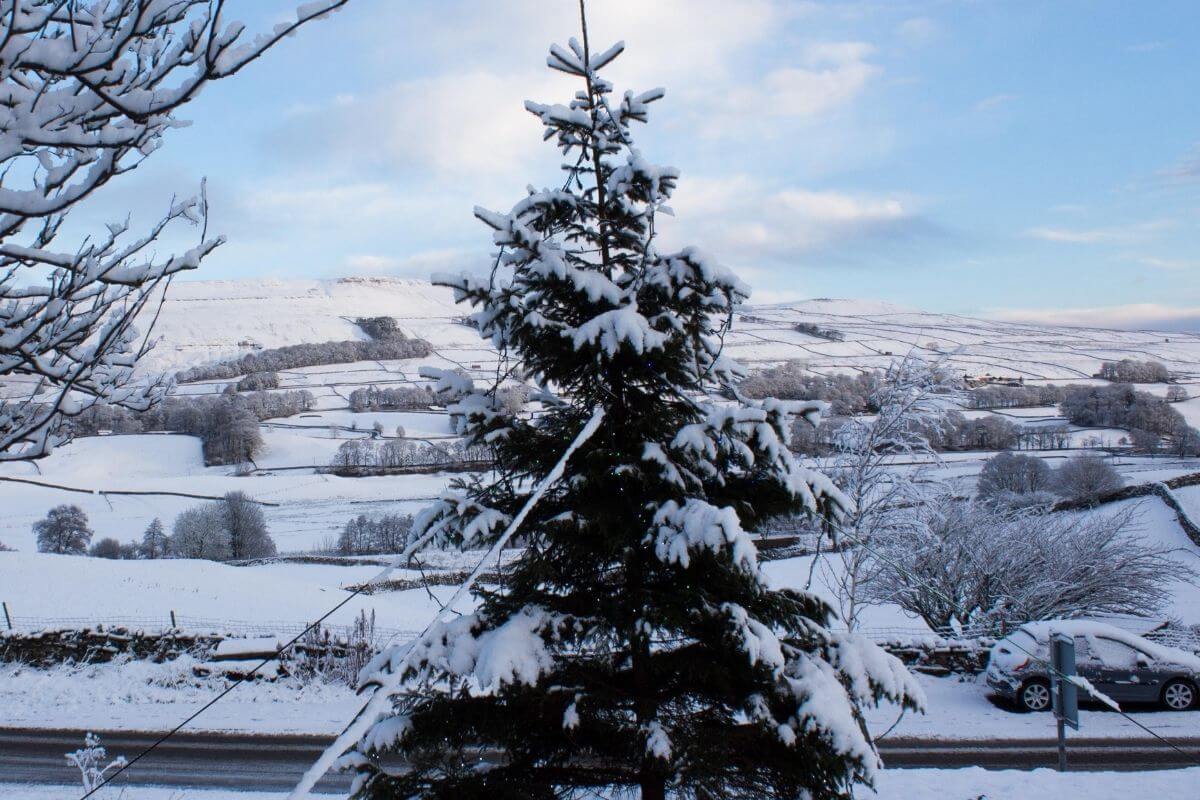 ---
---
1. Celebrate Christmas at Mother Skipton's Christmas Village
Bring the whole family for a festive day out full of sparkle and magic. Wander through Mother Skipton's enchanted Christmas Village with lots of beautiful photo opportunities to capture your family Christmas memories.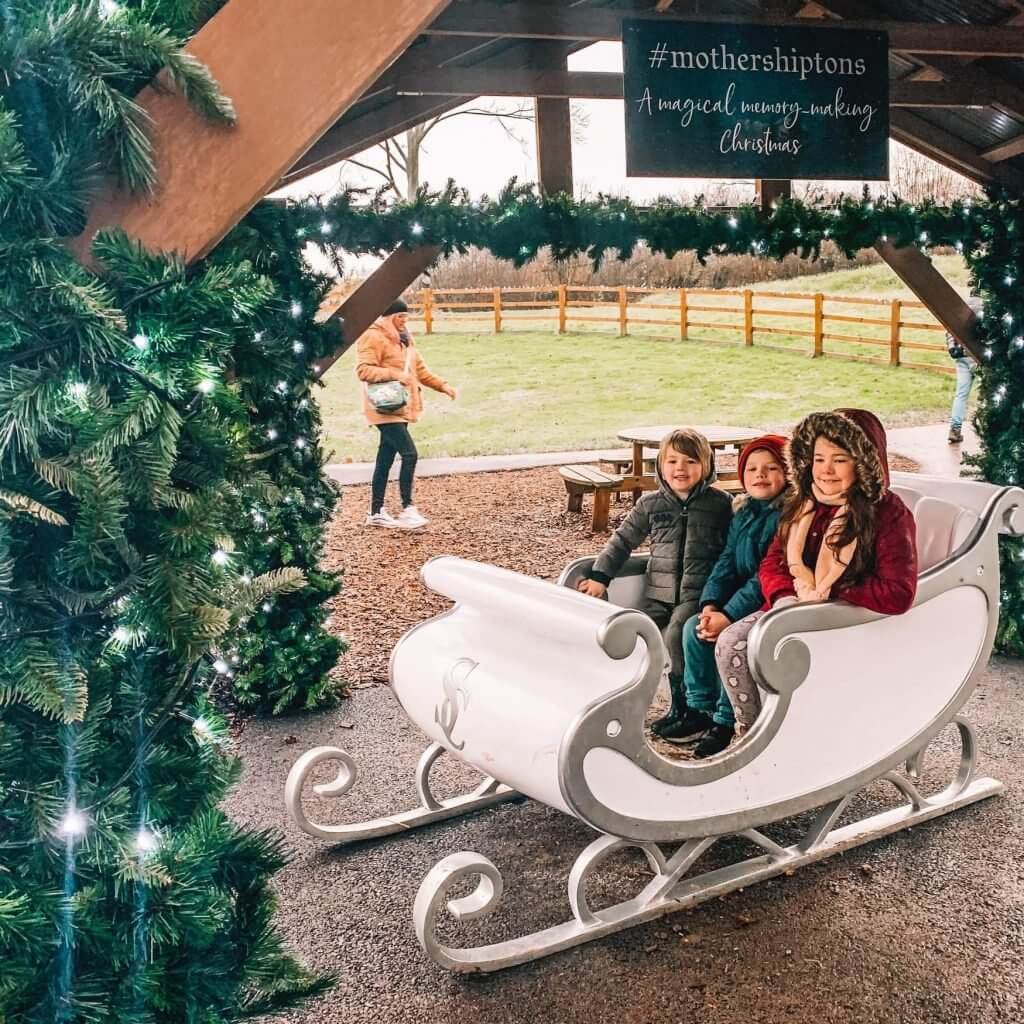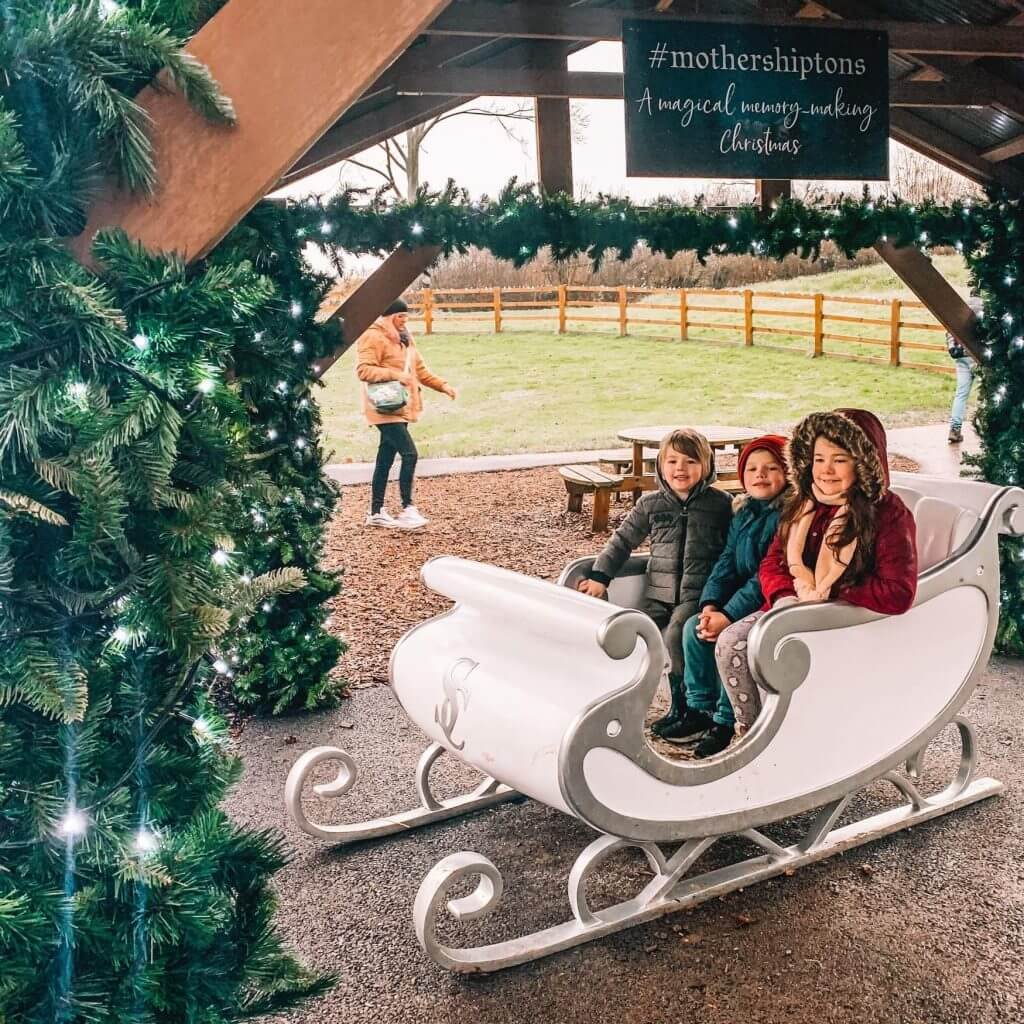 Chief Elf Chestnut is on duty to lead the kids to see Santa Claus in his grotto. Optional gifts from the big man can be purchased from Santa's Elf Helper.
If you're looking for a family photo to go on next year's Christmas card, this is your destination. It's a great day trip from Leeds too.
2. The Christmas Experience at Lotherton Hall, Leeds
27 November 2021 – 2 January 2022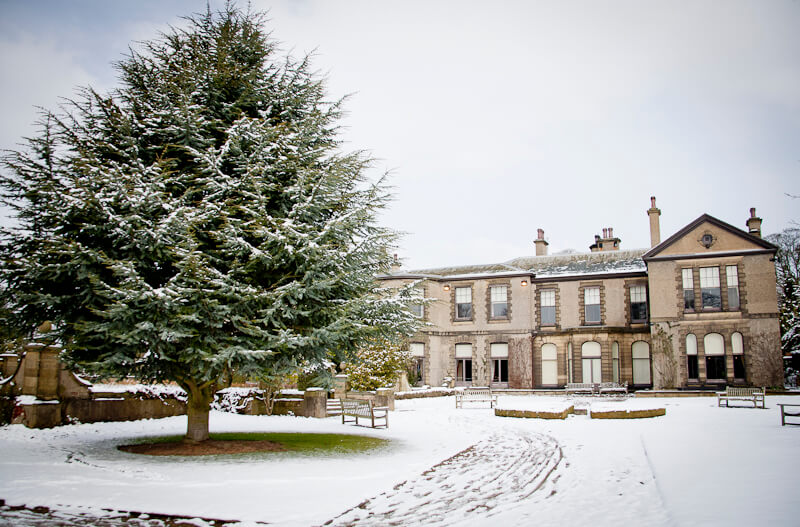 Lotherton Hall loves Christmas, so for a spectacular Christmas day out in Yorkshire, head to this Leeds landmark. Elf crafts are back on the agenda this year and children can enjoy gingerbread decorating with Mrs Claus every day of the week from the end of November.
Another Christmas in Yorkshire highlight at Lotherton Hall is their festive woodland walk and fairy dell. Follow twinkling lights down mysterious, winding paths and become part of the experience at hands-on interactive stations along the route.
Most importantly, their website has a 'sleeps until Christmas' countdown – very useful!
3. Carolling by Candlelight at Fountains Abbey
Fountains Abbey, in North Yorkshire, will be holding its annual carol services on the 5th and 12th December. The Abbey, run by the National Trust, has a whole diary of special Christmas events, which make for a truly special Christmas date night.
Carols by Candlelight has to be their standout Christmas special and they're expecting high demand. Tickets will be on a first come, first served basis on the day, so make sure you arrive early and let the staff know you'd like to join the service right away.
Check out their website for the whole range of Christmas special events and some of the best ways to spend Christmas in Yorkshire.
4. The Winter Illumination Trail
How better to use the long hours of darkness than to light them up with exciting animals and mystical creatures? Well, that's what Yorkshire Wildlife Park have in store for us this Christmas. Pick a brisk and dry evening, wrap up warm, grab a mug of hot chocolate and marvel at 2,400 metres of illuminated trail.
Plenty of surprises to witness first hand at this Yorkshire favourite. Remember to bring your camera!
You can find more illumination trails in our guide to the best Christmas days out in the Midlands.
5. Watch Wendy & Peter Pan at the Quarry Theatre in Leeds
JM Barrie's eternally popular story about the boy who didn't grow up and his friends has been adapted for a magical retelling at the Leeds Playhouse Quarry Theatre this year.
Super-charged with family fun, great scenery, hilarious jokes and (of course) audience interaction, this promises to be a show you won't want to miss. Oh no you won't!
Tickets start from £14.
6. Catch Sleeping Beauty at the Lyceum Theatre in Sheffield
If you're really looking to get a theatre fix this Christmas in Yorkshire, grab yourself some tickets to the Lyceum Theatre's 2021 pantomime production of Sleeping Beauty.
This classic fairy tale, starring a main character who gets to have a nap for pretty much the whole show, has a great cast including Strictly star Catherine Tyldesley.
The show runs for a month from 3rd December and tickets start from £15.
If you've got little ones aged 4 to 11, also check out the Studio Theatre production of The Pixie and the Pudding. It's a 1-hour show set on Christmas Eve on a farm. Young families will love this reinterpretation of a classic Scandinavian Christmas story.
7. Have a Christmas Adventure and Visit Santa at Stockeld Park
Santa is waiting for you at Stockeld Park. Enjoy the Christmas Silver Band every December weekend, and the illuminated Enchanted Forest after dusk from 20th November. You can even come and choose your very own Christmas tree and take it home with you to decorate in the lounge and put your presents under.
After listening to the band play all your favourite festive classics, head off to explore the maze and forest for an afternoon of outdoor Christmassy fun.
Of course, the highlight – as always – is Santa's Grotto, which costs £13 to visit. Two adults can visit the grotto free with a child, but Santa doesn't tend to give the adults a gift… not fair!
8. Chocolate and Santa at York's Chocolate Story
If you had to choose between chocolate and Santa, what would you choose?
Luckily for us, we can have both!
Unwrap the history of chocolate at York's Chocolate Story experience, where you'll discover the history behind York's famous chocolate brands.
On special, Christmas-themed tours, having explored 3000 years of chocolate history (sweet!), and learned the art of the chocolatier, you'll have a chance to visit Santa in his new favourite place… next to all the chocolate. Apparently mince pies were so last year!
York is one of the best days out in North Yorkshire so you can enjoy the city on your festive day out to the Chocolate Story Experience.
9. Living Advent Calendar in Saltaire
Every year, windows in Saltaire are illuminated with festive scenes, with a new scene being revealed each day from the beginning of December. This one requires a bit of commitment if you want to be there every day for the latest reveal, but all of the windows remain up to view until New Year's Day, so perhaps head to Saltaire in the week between Christmas and New Year to see the full collection of window displays.
Saltaire's Living Advent Calendar became a thing in 2006 and it keeps getting bigger and bigger each year – last year 55 windows joined the fun!
We can't wait to see what the village has up its sleeve this year. Saltaire is one of England's top UNESCO World Heritage Sites and one of the best things to do for Christmas in Yorkshire.
10. Watch The Snowman with a Live Orchestra in York Minster
It really isn't Christmas if you haven't heard Aled Jones singing 'Walking In The Air' is it?. This year, head to York Minster to enjoy the classic film accompanied by a live orchestra playing the famous, magical, Christmas soundtrack.
You've got three chances to catch this special event on 11th December at 12:30pm, 3:00pm or 7:30pm. Whichever time you choose, you'll also get to enjoy a bonus film called The Bear and the Piano. Tickets start from £17.60.
The Snowman is also playing at Winchester Cathedral, making it one of the best Christmas days out in Hampshire.
Christmas in Yorkshire
There are loads of great things to do for Christmas in Yorkshire this festive season. Make sure you book into any big events early though, as they'll soon get booked up! Especially The Snowman Live tour – sounds fab!
---
Christmas in Yorkshire quick list
1. Celebrate Christmas at Mother Skipton's Christmas Village
2. The Christmas Experience at Lotherton Hall, Leeds
3. Carolling by Candlelight at Fountains Abbey
4. The Winter Illumination Trail
5. Watch Wendy & Peter Pan at the Quarry Theatre in Leeds
6. Catch Sleeping Beauty at the Lyceum Theatre in Sheffield
7. Have a Christmas Adventure and Visit Santa at Stockeld Park
8. Chocolate and Santa at York's Chocolate Story
9. Living Advent Calendar in Saltaire
10. Watch The Snowman with a Live Orchestra in York Minster