Looking for the best days out for Christmas in Yorkshire? There's no better time of the year for a trip to Yorkshire than Christmas – here's what you could get up to!
There's plenty to enjoy in England's largest county this Christmas. Whether it's a Christmas day out in Yorkshire with the kids, or a festive romantic escape with your other half. Check out our top 15 choices for a memorable Christmas in Yorkshire.
Things to Do for Christmas in Yorkshire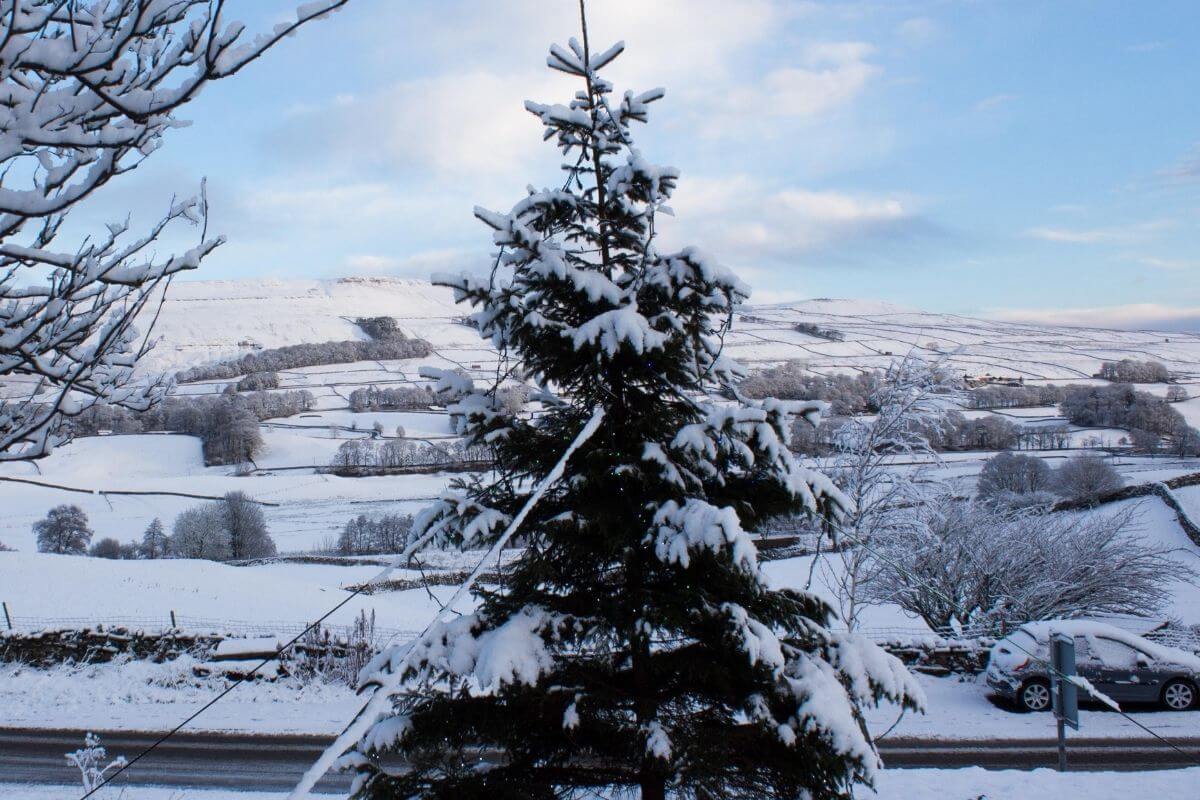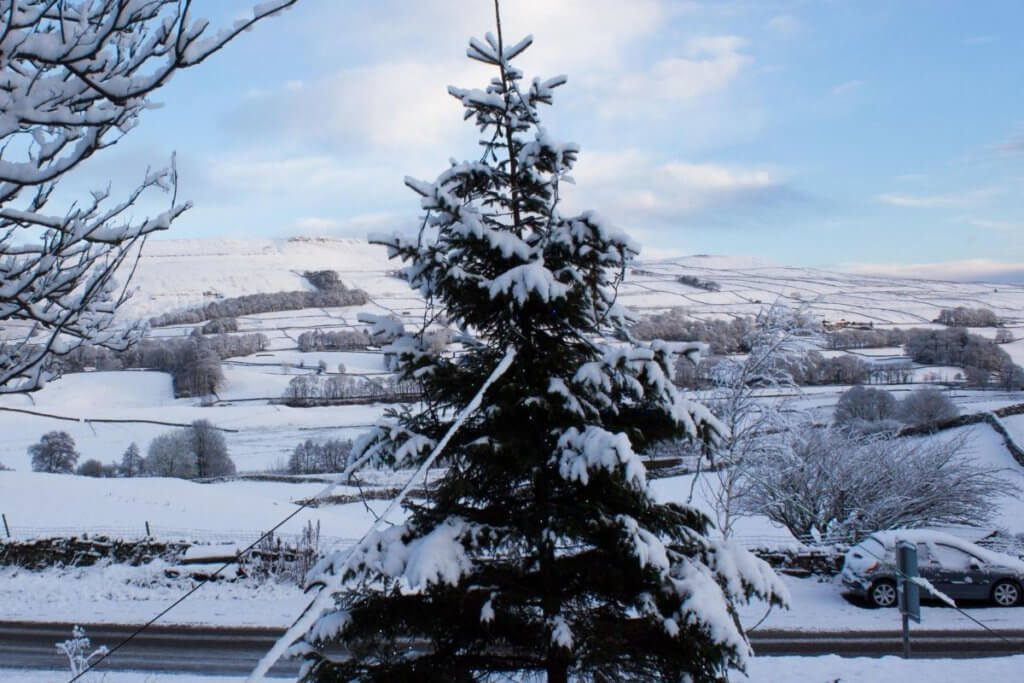 ---
---
1. Celebrate Christmas at Mother Shipton's Christmas Village
Sun 20 November to Saturday 24th December 2022
Bring the whole family for a festive day out full of sparkle and magic. Wander through Mother Shipton's enchanted Christmas Village with lots of beautiful photo opportunities to capture your family Christmas memories.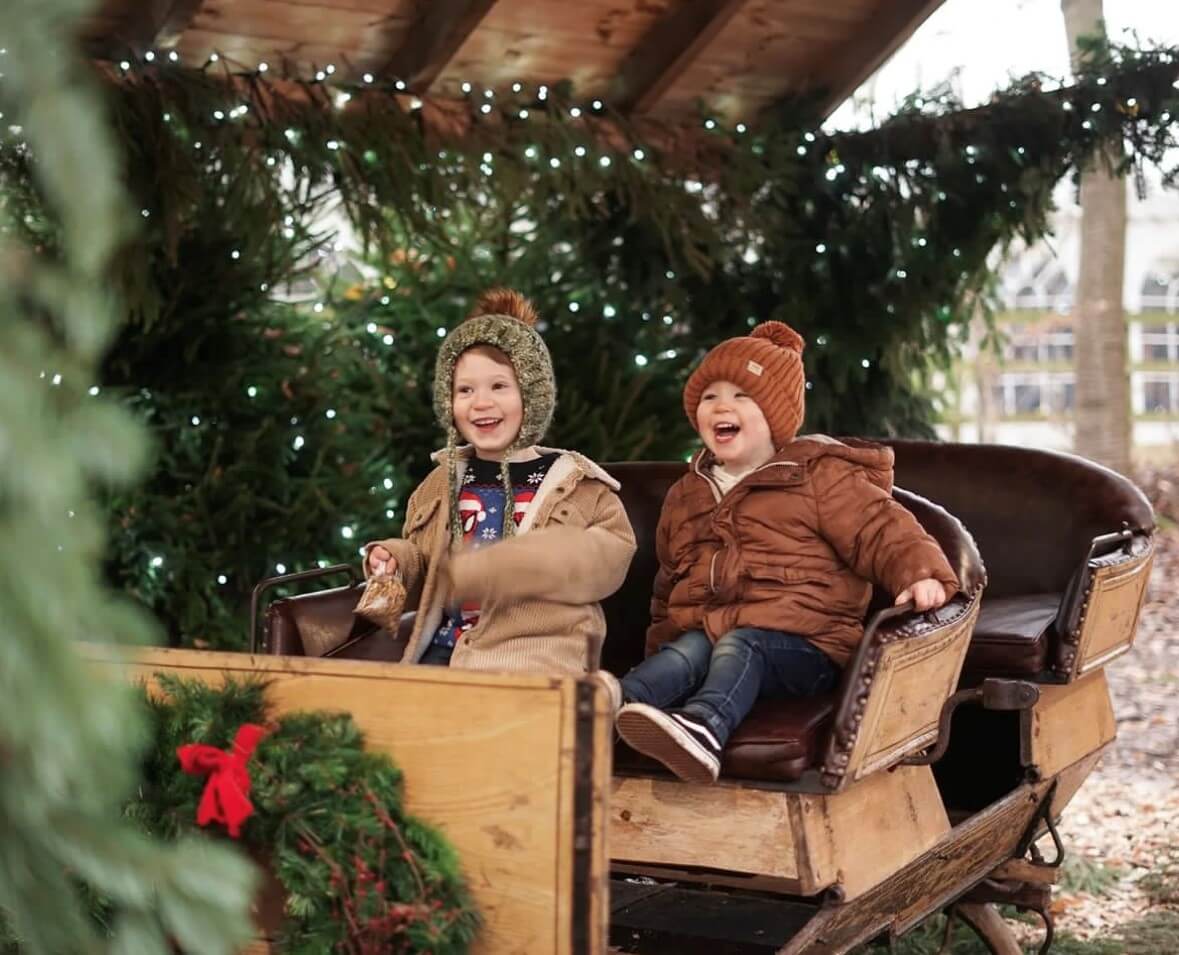 Visit Mother Shipton's for your day out at Christmas in Yorkshire, and you can enjoy a personal family visit with Santa in his cosy Christmas grotto and receive a special soft toy gift.
You'll have the opportunity to gather around Holly Berry, the enchanting storyteller, as she weaves tales of wonder and merriment.
You can also create your very own bag of reindeer food – a magical blend that you'll sprinkle outside on Christmas
Eve to guide Santa's reindeer to your home. There are many more surprises to enjoy too – just ask for the Snowy Owl Sorting Office when you get there!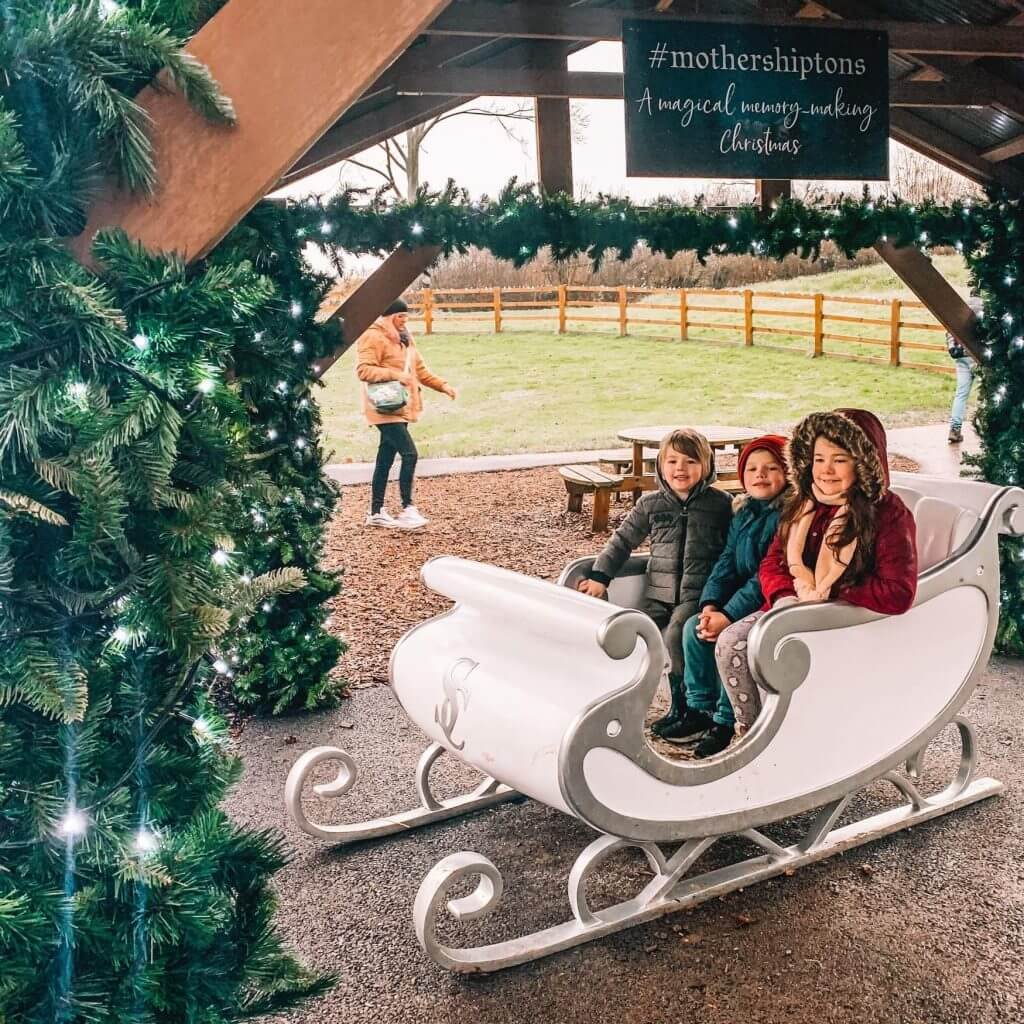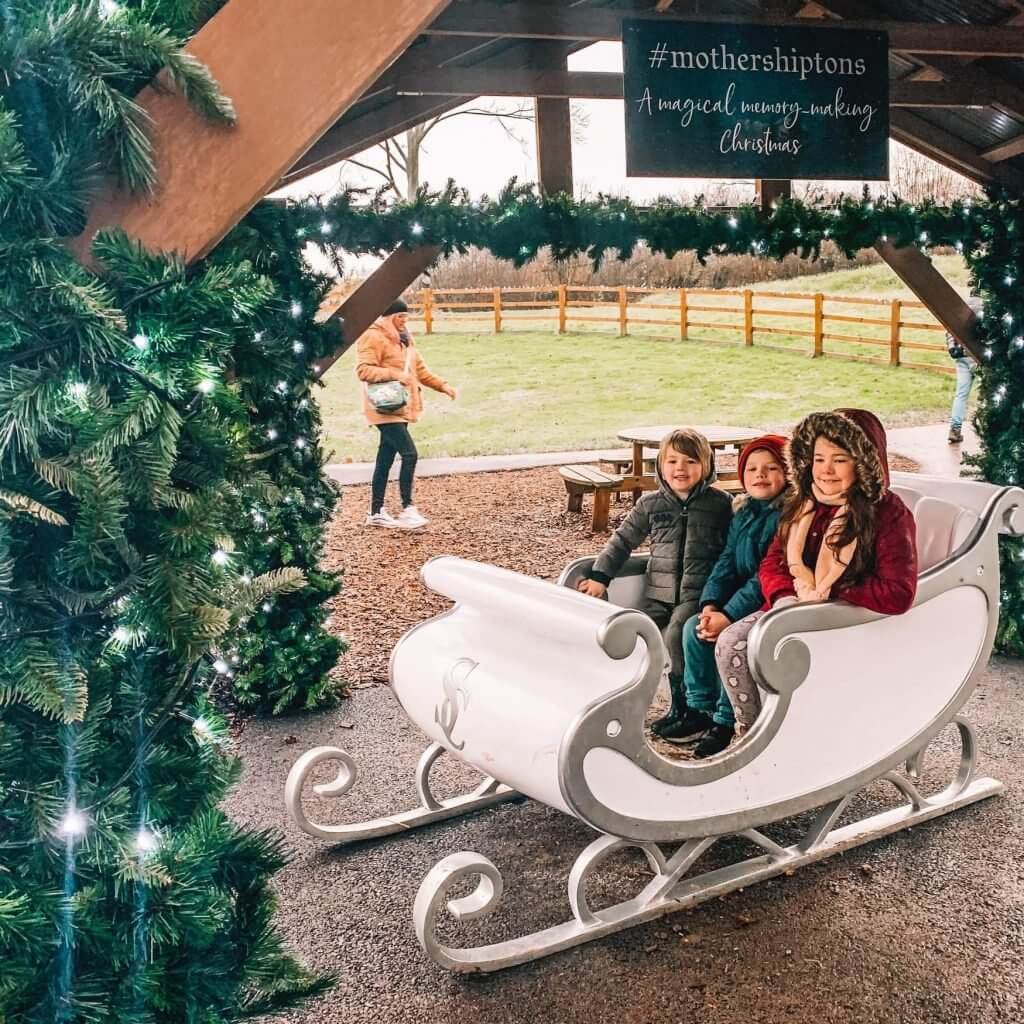 Chief Elf Chestnut is on duty to lead the kids to see Santa Claus in his grotto. Optional gifts from the big man can be purchased from Santa's Elf Helper. If you're looking for a family photo to go on next year's Christmas card, this is your destination. It's a great day trip from Leeds too.
2. The Christmas Experience at Lotherton Hall, Leeds
26 November to 31 December 2022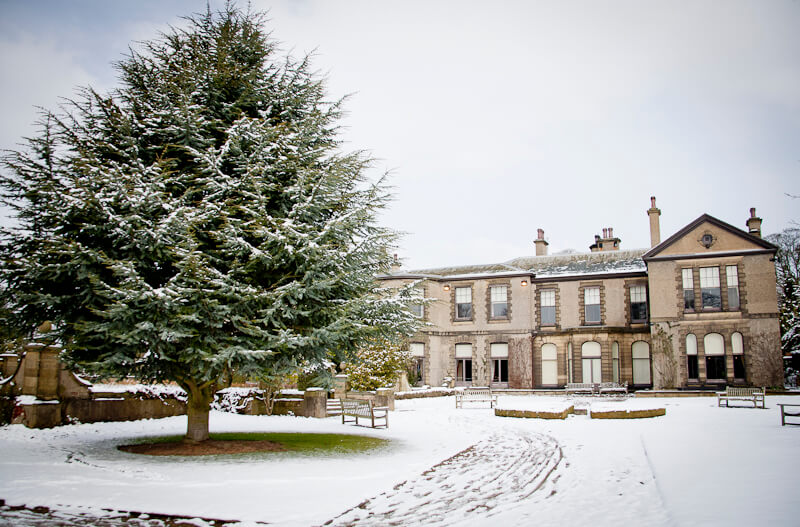 Lotherton Hall loves Christmas, so for a spectacular Christmas day out in Yorkshire, head to this Leeds landmark. Elf crafts are back on the agenda this year and children can enjoy gingerbread decorating with Mrs Claus every day of the week from the end of November.
Another Christmas in Yorkshire highlight at Lotherton Hall is their festive woodland walk and fairy dell. Follow twinkling lights down mysterious, winding paths and become part of the experience at hands-on interactive stations along the route.
Most importantly, their website has a 'sleeps until Christmas' countdown – very useful!
3. Carolling by Candlelight at Fountains Abbey
Sun 4 December and Sun 11 December 2022 from 15:00 to 15:45
Fountains Abbey, in North Yorkshire, has now confirmed the dates for its annual carol services. The Abbey, run by the National Trust, has a whole diary of special Christmas events, which make for a truly special Christmas date night.
Carols by Candlelight has to be their standout Christmas special and they're expecting high demand. Tickets will be on a first come, first served basis on the day, so make sure you arrive early and let the staff know you'd like to join the service right away.
Check out their website for the whole range of Christmas special events and some of the best ways to spend Christmas in Yorkshire.
4. The Winter Illumination Trail
Fri 18 November 2022 to Sat 14 January 2023
How better to use the long hours of darkness than to light them up with exciting animals and mystical creatures? Well, that's what Yorkshire Wildlife Park have in store for us this Christmas. Pick a brisk and dry evening, wrap up warm, grab a mug of hot chocolate and marvel at 2,400 metres of illuminated trail.
Plenty of surprises to witness first hand at this Yorkshire favourite. Remember to bring your camera!
You can find more illumination trails in our guide to the best Christmas days out in the Midlands.
5. Stick Man at the Quarry Theatre in Leeds
7th to 31st December
Touching, funny and utterly original, Freckle Productions' delightful adaptation of Julia Donaldson and Axel Scheffler's Stick Man is coming to Leeds for the festive season!
What starts off as a morning jog becomes quite the misadventure for Stick Man: a dog wants to play fetch with him, a swan builds a nest with him, and he even ends up on a fire! How will Stick Man ever get back to the family tree?
This award-winning production, from the team behind Zog, Zog and the Flying Doctors, Tiddler and other Terrific Tales, and Tabby McTat features a trio of top actors and is packed full of puppetry, songs, live music and funky moves.
Tickets start from £14.
READ MORE: The Most Amazing Yorkshire Beaches You Need to See
6. Have a Christmas Adventure and Visit Santa at Stockeld Park
Santa is waiting for you at Stockeld Park. Enjoy the Christmas Silver Band every December weekend, and the illuminated Enchanted Forest after dusk when it opens. You can even come and choose your very own Christmas tree and take it home with you to decorate in the lounge and put your presents under.
After listening to the band play all your favourite festive classics, head off to explore the maze and forest for an afternoon of outdoor Christmassy fun.
Of course, the highlight – as always – is Santa's Grotto, which costs £13 to visit. Two adults can visit the grotto free with a child, but Santa doesn't tend to give the adults a gift… not fair!
8. Chocolate and Santa at York's Chocolate Story
If you had to choose between chocolate and Santa, what would you choose?
Luckily for us, we can have both!
Unwrap the history of chocolate at York's Chocolate Story experience, where you'll discover the history behind York's famous chocolate brands.
On special, Christmas-themed tours, having explored 3000 years of chocolate history (sweet!), and learned the art of the chocolatier, you'll have a chance to visit Santa in his new favourite place… next to all the chocolate. Apparently mince pies were so last year!
York is one of the best days out in North Yorkshire so you can enjoy the city on your festive day out to the Chocolate Story Experience.
Fancy extending your trip? Check out these cool places to stay in Yorkshire so you can enjoy more of the festive activities.
9. Living Advent Calendar in Saltaire
Every year, windows in Saltaire are illuminated with festive scenes, with a new scene being revealed each day from the beginning of December. This one requires a bit of commitment if you want to be there every day for the latest reveal, but all of the windows remain up to view until New Year's Day, so perhaps head to Saltaire in the week between Christmas and New Year to see the full collection of window displays.
Saltaire's Living Advent Calendar became a thing in 2006 and it keeps getting bigger and bigger each year – last year over 55 windows joined the fun!
We can't wait to see what the village has up its sleeve this year. Saltaire is one of England's top UNESCO World Heritage Sites and one of the best things to do for Christmas in Yorkshire.
10. Watch The Snowman with a Live Orchestra in York Minster
It really isn't Christmas if you haven't heard Aled Jones singing 'Walking In The Air' is it?. This year, head to York Minster to enjoy the classic film accompanied by a live orchestra playing the famous, magical, Christmas soundtrack.
You've got three chances to catch this special event on 10th December at 2:30pm and 7:30pm. Whichever time you choose, you'll also get to enjoy a bonus film called The Bear and the Piano. Tickets start from £17.60.
The Snowman is also playing at Winchester Cathedral, making it one of the best Christmas days out in Hampshire.
11. Feast on Local Treats at York's Christmas Market
Wed 23 November to Fri 23 December 2022
For the 30th year in a row, the York Christmas Market (also known as Saint Nicholas Fair) will take over the streets of York to create one of the biggest Christmas events in Yorkshire.
The city's shops, restaurants and attractions will be draped in festive lights and decorations. In Saint Sampson's Square and on Parliament Street, you can buy seasonal delicacies and artisan gifts from alpine chalets.
New for 2022, local star and Michelin-starred chef Andrew Pern will be offering a 'Swiss with a Twist' dining experience at The Winter Hütte. There'll also be a bar area serving spiced cider, gluhwein and other seasonal favourites.
If you can't get enough of shopping over the festive season, read about these wonderful Christmas markets in England.
12. A Traditional Christmas Experience in Haworth
Sat 26 November to Sun 18 December 2022
The weeks leading up to Christmas will see the cobbled streets of Haworth illuminated by twinkling fairy lights and festive decorations.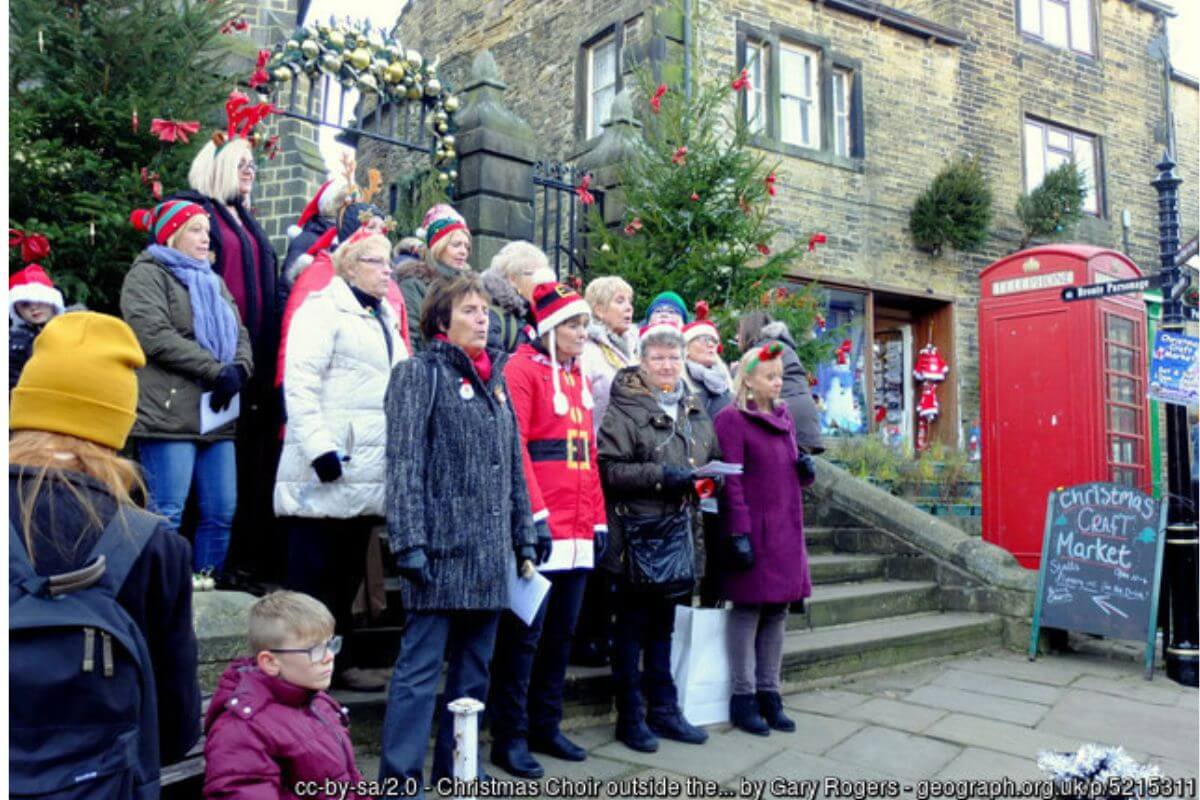 The village's team rooms, independent gift shops and pubs look especially magical during the festive season.
Celebrating Christmas in Yorkshire the traditional way, the local residents and traders will host bands, carol singing, choirs and Father Christmas events every weekend during the event.
If you want to imagine yourself aboard the Polar Express, you can ride the steam train along the Keighley & Worth Valley Railway through Brontë country.
If you plan on staying in or near Haworth, read about eight brilliant ideas for days out in West Yorkshire.
13. Glow Winter Illuminations at RHS Garden Harlow Carr
Selected dates from Thurs 17 November to Fri 30 December 2022
Brave the outdoors after dark this winter to see spectacular displays of light set against the beautiful landscaping of the RHS Gardens at Harlow Carr in Harrogate.
Almost nothing beats the view of the festive-themed Streamside and the beautifully illuminated Doric Columns. New for 2022 at Glow Harlow Carr, the 'pixel garden' will be decorated with hundreds of lights that are synchronised to dance with ambient music.
Tickets must be purchased in advance and cost £14.95 per adult and £7.95 for children aged 16 years and younger. Children aged 0 to 4 years can enter for free. You can get one or two pounds off each ticket by booking a visit on an off-peak day (Tuesdays to Thursdays until Thurs 15 December).
Glow at Harlow Carr is not to be missed if you're looking for a magical family day out at Christmas in Yorkshire.
14. Christmas at Roundhay Park Illumination Trail in Leeds
Thurs 8 December 2022 to Sun 1 January 2023
Home to one of the best new Christmas events in Yorkshire, Roundhay Park in Leeds is hosting an illuminated walking trail for the first time this festive Season.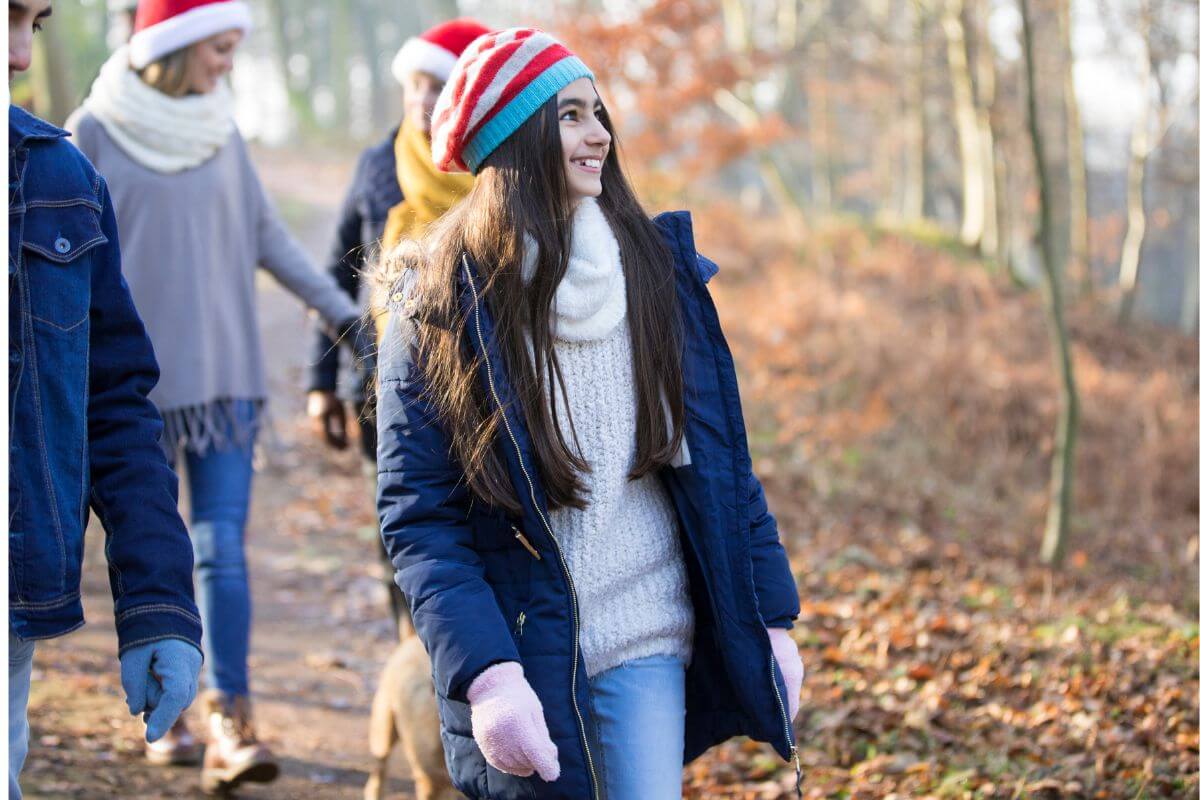 The trail will be decorated with larger-than-life light displays carefully choreographed to a soundtrack of festive music.
The lighting installations have been designed by artists from across the globe. The trail promises to transform one of the biggest city parks in Europe into an incredible place to spend Christmas in Yorkshire.
15. Ice Skating and Street Festivities in Harrogate
Fri 2 December 2022 to Tues 3 January 2023
Harrogate has long been one of the best places to spend Christmas in Yorkshire, but this spa town's festivities are bigger and better for 2022.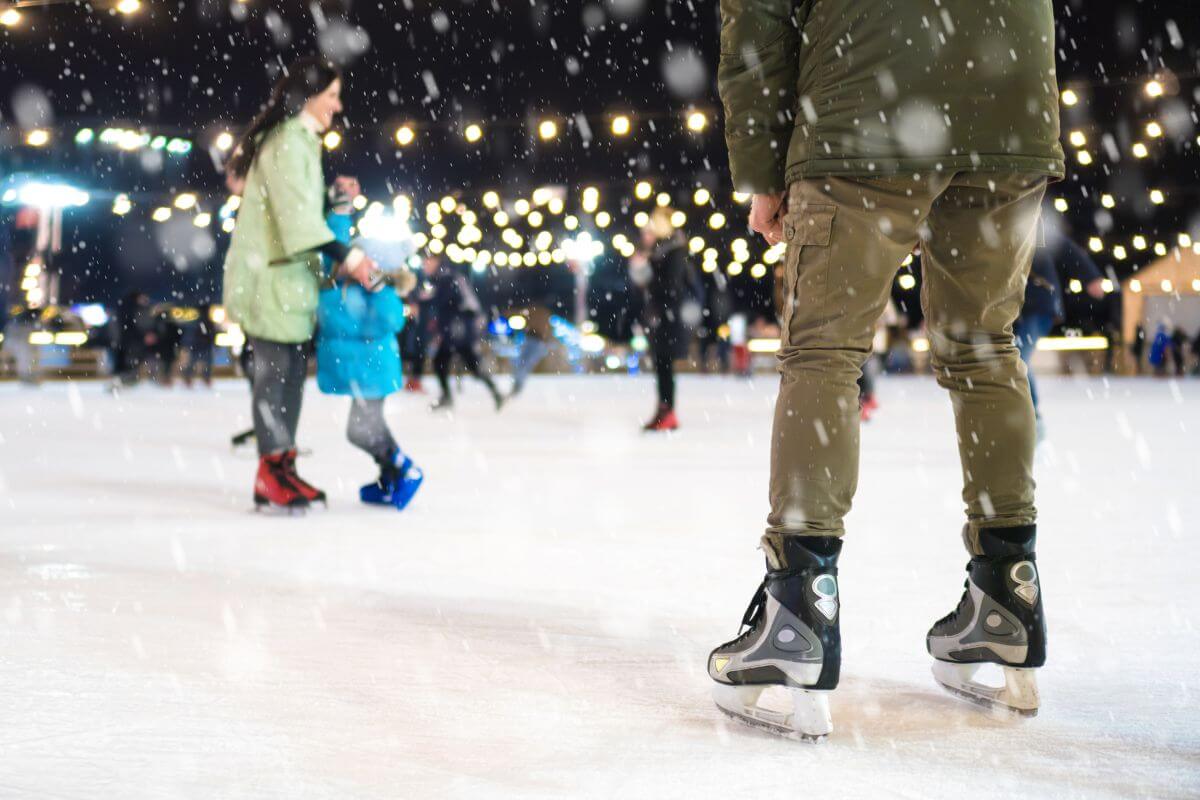 This year, the Crescent Gardens will host an outdoor ice-skating rink for the first time, which will sit alongside the event's festive fairground and market.
Artisan arts and crafts as well as yummy treats will be available at the Harrogate Christmas Fayre, which will run from the 2nd to the 11th of December. From the 3rd to the 12th December, the Candy Cane Express will transport visitors around the illuminated streets of Harrogate.
To top all that off, there'll be a 32-metre-tall Ferris Wheel providing bird's-eye views of the town. Outdoor Christmas events in Yorkshire don't come much more action-packed than this.
After the festive season is over, you might want to find about other amazing things to do to on a day out in Harrogate.
READ MORE: The Best Spas in Yorkshire
Christmas in Yorkshire
There are loads of great things to do for Christmas in Yorkshire this festive season. Make sure you book into any big events early though, as they'll soon get booked up! Especially The Snowman Live tour – sounds fab!
---
Christmas in Yorkshire quick list
1. Celebrate Christmas at Mother Skipton's Christmas Village
2. The Christmas Experience at Lotherton Hall, Leeds
3. Carolling by Candlelight at Fountains Abbey
4. The Winter Illumination Trail
5. Watch Wendy & Peter Pan at the Quarry Theatre in Leeds
7. Have a Christmas Adventure and Visit Santa at Stockeld Park
8. Chocolate and Santa at York's Chocolate Story
9. Living Advent Calendar in Saltaire
10. Watch The Snowman with a Live Orchestra in York Minster
11. Feast on Local Treats at York's Christmas Market
12. A Traditional Christmas Experience in Haworth
13. Glow Winter Illuminations at RHS Garden Harlow Carr
14. Christmas at Roundhay Park Illumination Trail in Leeds
15. Ice Skating and Street Festivities in Harrogate