Santa Days Out: 19 Best Santa Experiences in England for 2023
If you're wondering where to see Santa in England this festive season, we've rounded up the best Santa days out across the country. These wonderful Santa experiences are great for kids, and adults!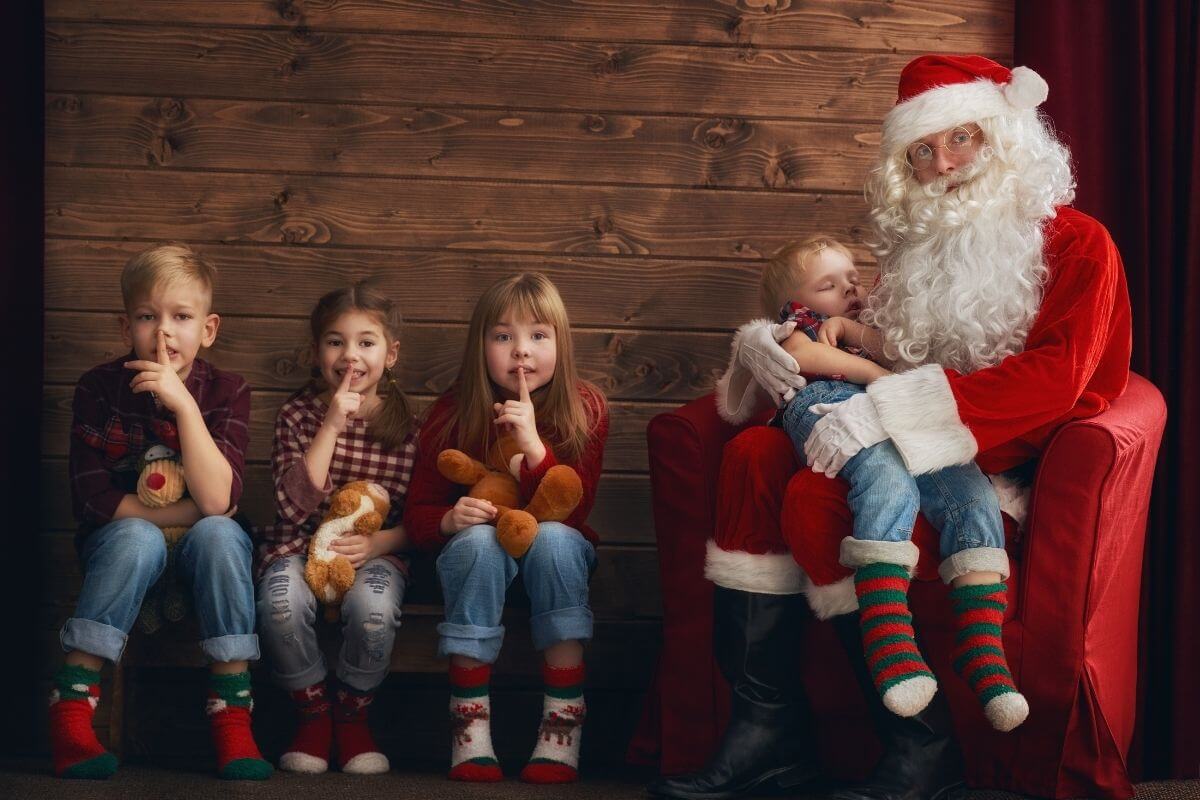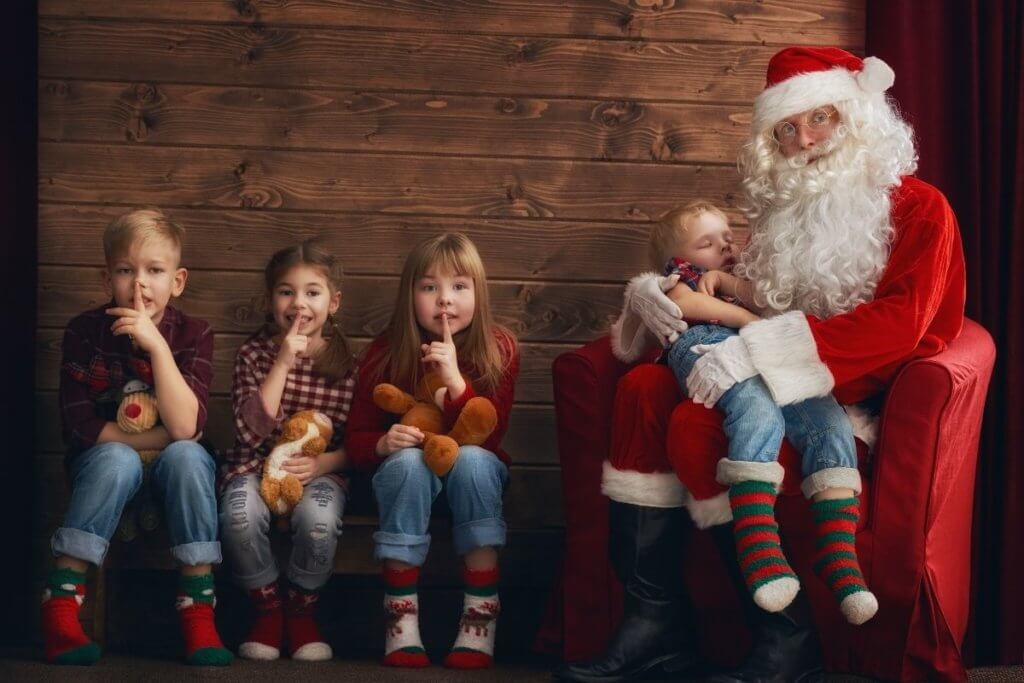 Here at Day Out in England, we love Christmas. From the warm milk and biscuits, to the delicious foods that are set out during Christmas dinners, it's a time of family and happiness. Nowhere is that joy and happiness felt more than among children, and especially when Santa Claus is involved!
It's most childrens' dream to meet the jolly old fellow with his kind eyes and his great white beard on a Santa day out. Luckily, though the man himself might be a myth, his experience certainly isn't!
Looking for the best Santa Experience 2023 has to offer?
England offers plenty of opportunities to visit Santa Grottos nearby, where kids can speak with the man himself and confess their deepest secrets about what they want for Christmas. Santa experiences are a great opportunity to make them happy, as well as to hear about what to get them this year!
With all this in mind here are some of the best Santa days out in England, that you should definitely look into!
Best Santa Days Out in England
The best Santa experiences in England are all all listed here.
---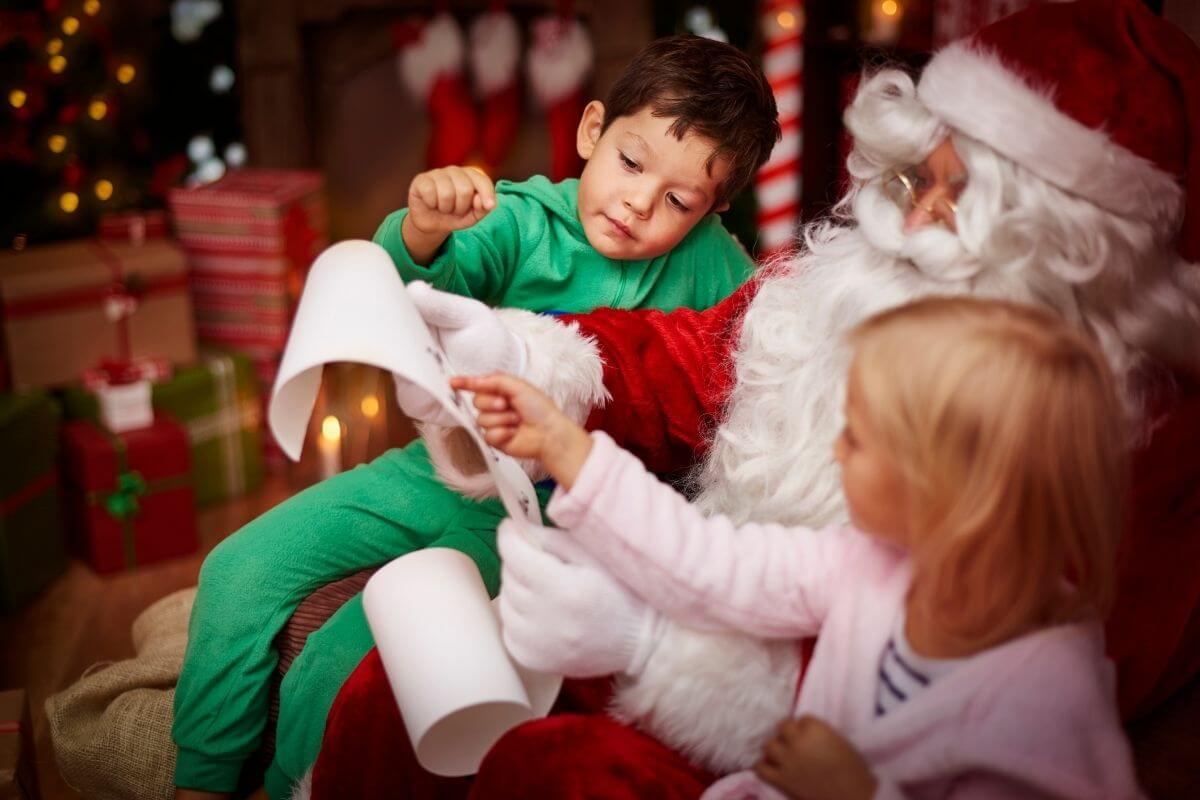 Meet Santa at farm parks and zoos
1. London Zoo
2023 Dates: Weekends and school holiday dates between 25 November – 24 December 2023
Our top Santa experiences for this year have to start at London Zoo – one of the best zoos in England. Visit London Zoo for your big Santa day out and you can join in with festive crafts, meet Santa in his magical grotto at the heart of the zoo, and receive a special early Christmas gift to take home.
Pay a little extra and you can have early access to the zoo, and get to have breakfast with Mrs Claus before anyone else can enter.
Go for a Santa experience at London Zoo and you can follow the festive trail, post a letter to the North Pole, and visit the amazing sensory sweet shop too!
BOOK TICKETS to LONDON ZOO
Save 10% by booking in advance!
Book online in advance to receive 10% off standard gate ticket prices and save time on the gate.
Tickets bought online on the day of your visit will be charged at the standard rate (same price as on the gate).
2. Christmas at Marwell
2023 Dates: Selected dates between 2nd December – 23rd December 2023
Marwell Zoo in Hampshire is promising a great Santa day out for Christmas. Visit and you can meet hundreds of exotic and endangered animals as well as Santa himself. He'll be there on selected days ready to receive the kids' letters, as well as driving around the grounds on his buggy / sleigh. Visit Marwell Zoo at Christmas and you can join in the Nordic Gnomes Hide and Seek competition, as well as enjoy the festive food and drink options too.
Just to note, there's no actual meet and greet with Santa, but you can see him around for a photo or two, with one of the zoos animals in the background too!
3. Rand Farm Park
2023 Dates: Selected dates between 25th November – 24th December 2023
Visit your local farm this Christmas for a great Santa experience for the family, check out the local listings to see if they're doing anything special.
One farm that's going all out for its Santa day out this year is Rand Farm Park. From the 25th November to the 24th December they've got loads going on including the opportunity to decorate biscuits with Mrs Claus, the chance to meet real reindeer, a forest experience to walk through, a secret toy shop, the chance to meet Santa, and even more that we won't spoil. It's all going on!
Shopping centre Santa grottos
The most common place where you can find a Santa Grotto near you is typically in a shopping centre around Christmas time, though the problem with this is – not every shopping centre will actually have such events, especially given the limitations of the past 18 months.
Check out your local shopping centre, and start looking out for signs about Santa grottos coming up now. Here are some of the most popular Santa experiences in shopping centres or department stores that are in the big cities in England.
4. Selfridges – London, Birmingham, and Manchester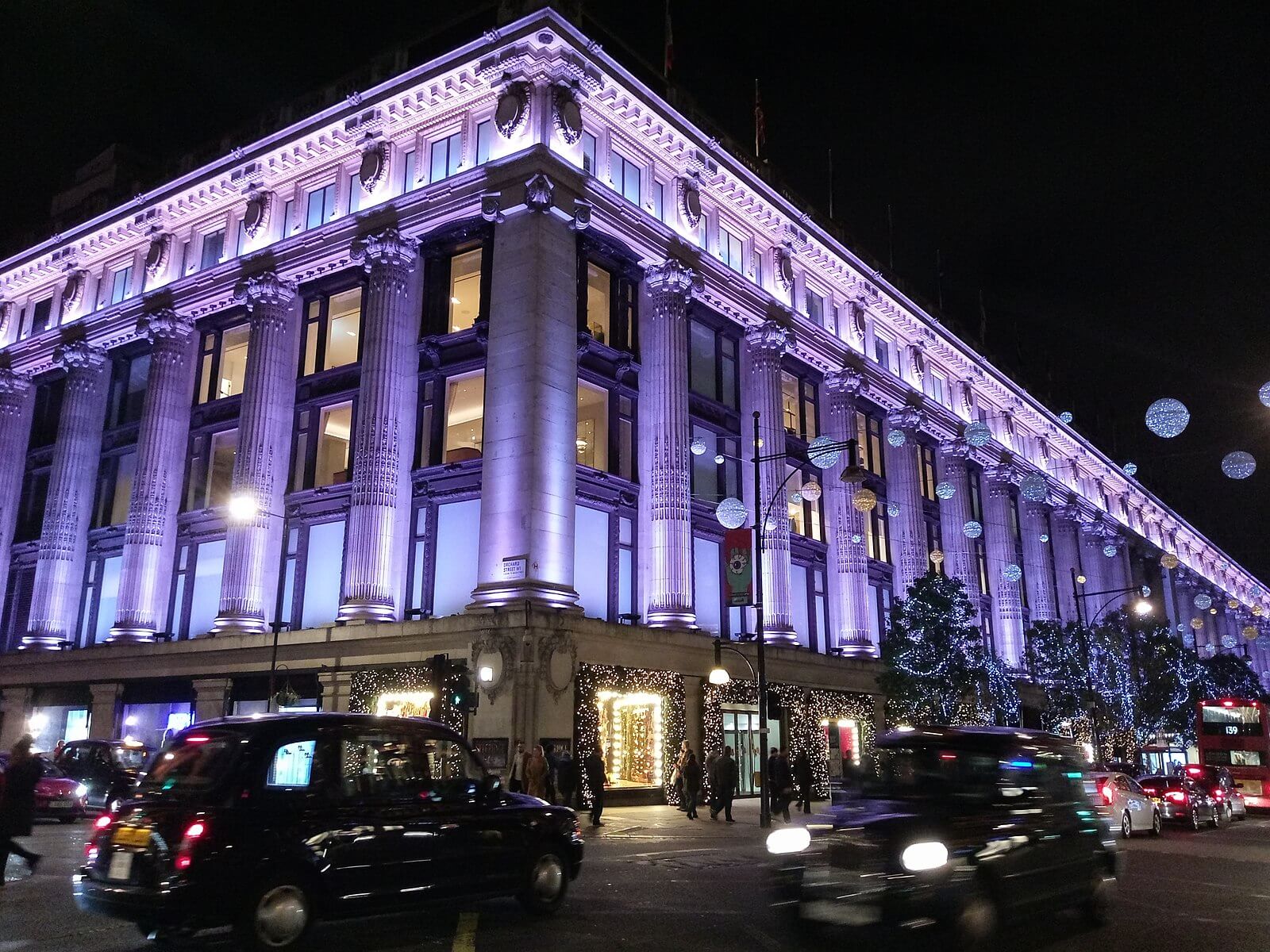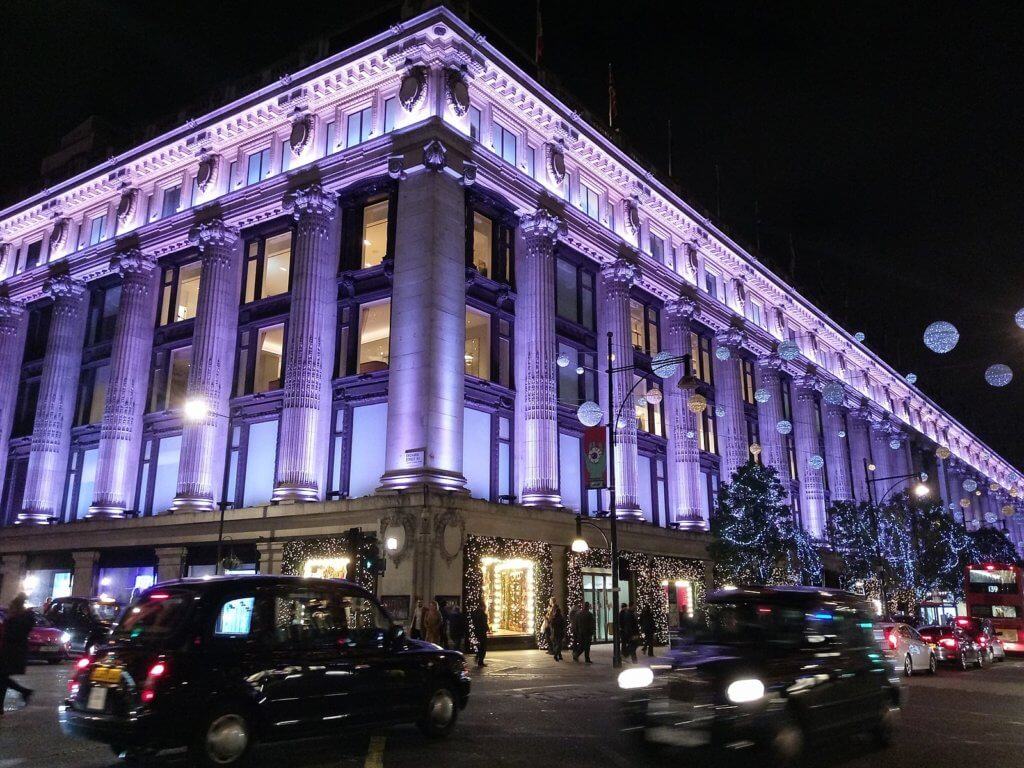 Having been voted the best department store in the world, Selfridges is always a solid choice for a trip to a Christmas Santa Grotto, though dates vary by the year and exact place. It's also a great place to shop for toys and gifts, during that magical time of the year!
You can learn more about the available dates and times on the Selfridges website.
5. Hamleys – London, Glasgow and Lakeside
Often thought of as one of the ultimate department stores for buying toys, Hamleys is a wonderland to every child that steps into it. Half the magical will already be there, from the mountains of toys lying around, only made all the more special with the wonderful Santa Grottos!
You can learn more about the available dates and times on the Hamleys website.
If you're looking for a bargain, shopping is a great thing to do on boxing day in England.
6. Lakeside – The Quay, in Essex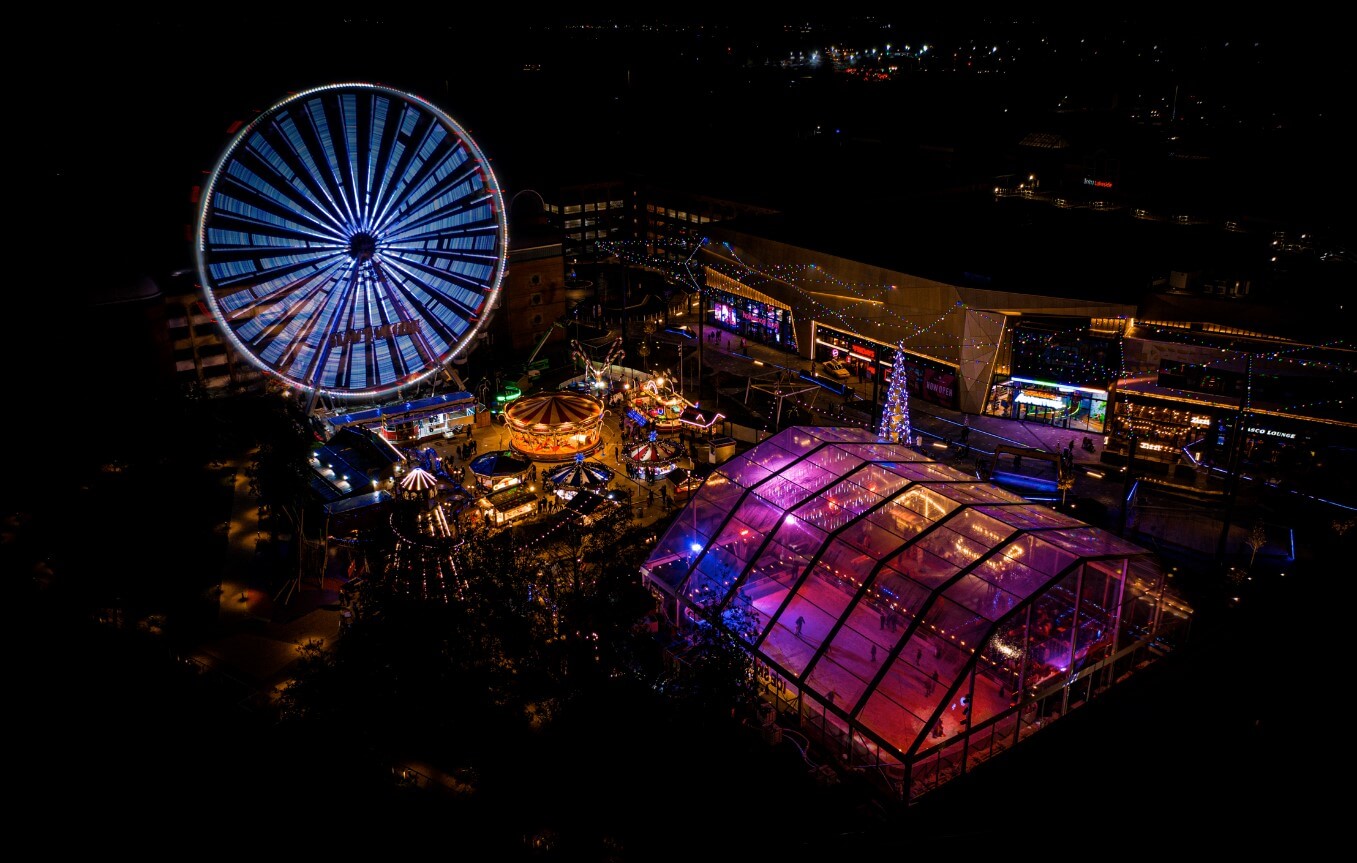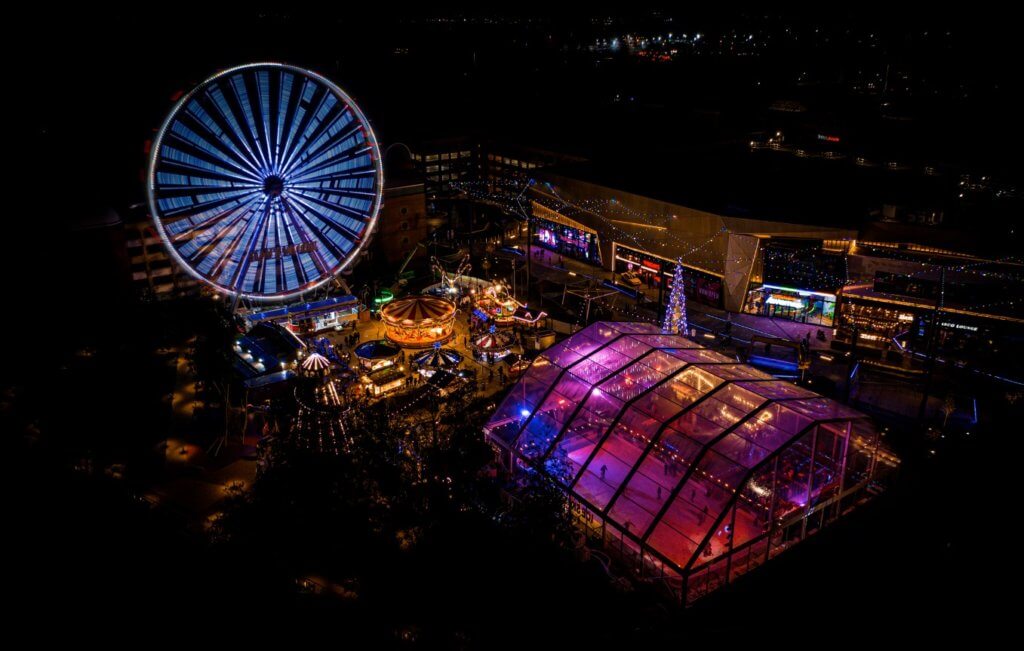 The Lakeside Shopping Centre offers the ideal Santa's Grotto experience for any children excited to meet Father Christmas himself. For anyone living in Essex, this is probably the best one around, so it's definitely worth giving a look into! With over 300 shops and attractions, it's got something for the whole family as well as the Big Man.
You can learn more about the available dates and times on the Lakeside website.
7. Harrods – one of the best Santa Grottos found in London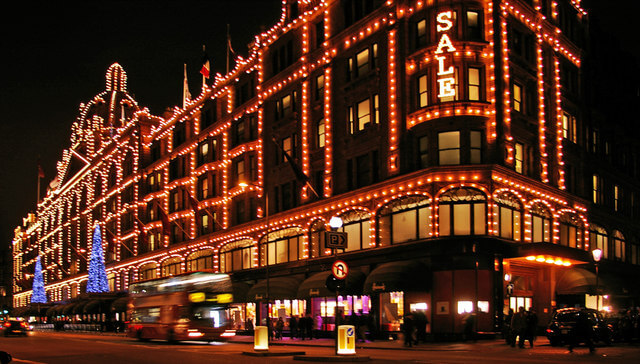 The Harrods Santa Grotto is only in London, but it's most definitely still worth a mention. Its name is synonymous with luxury and quality, being a store that dates all the way back to the 1800s. If you want your children to feel that extra bit of Christmas magic in the air, Harrods most certainly provides it through quality and atmosphere.
You can learn more about the available dates and times on the Harrods website.
Santa experiences at castles in England
Who's heard of a Santa Grotto being held in a real-life castle?
Well, it certainly provides a much more bizarre and magical experience than a shopping centre, and it'll be memorable for everyone involved! It's a particularly great option if you happen to be a huge fan of England's castles – there's simply no better place to take your child to experience a wonderful Santa Grotto. Here are some of the best for a Santa day out.
8. Warwick Castle
Warwick, Warwickshire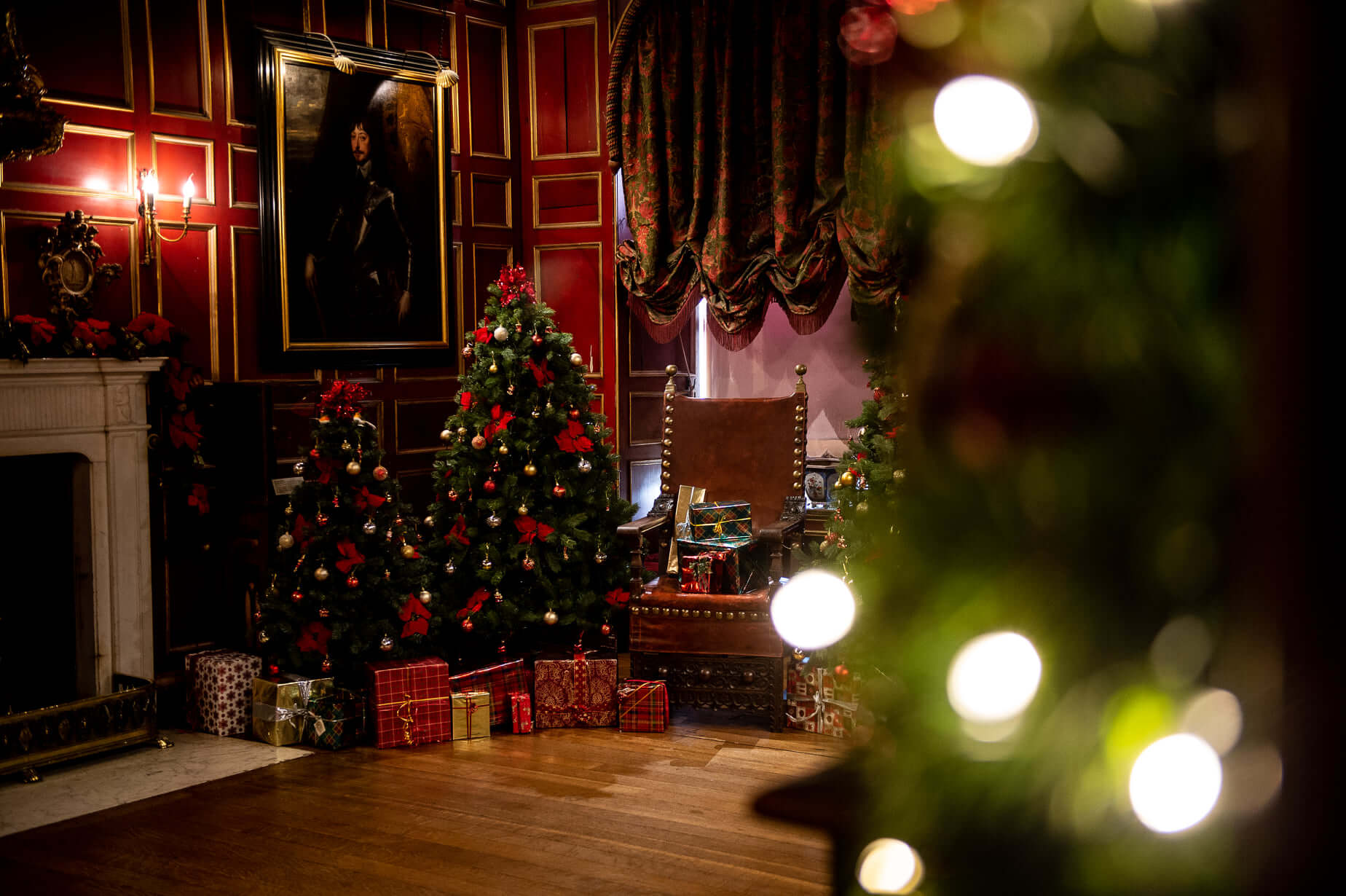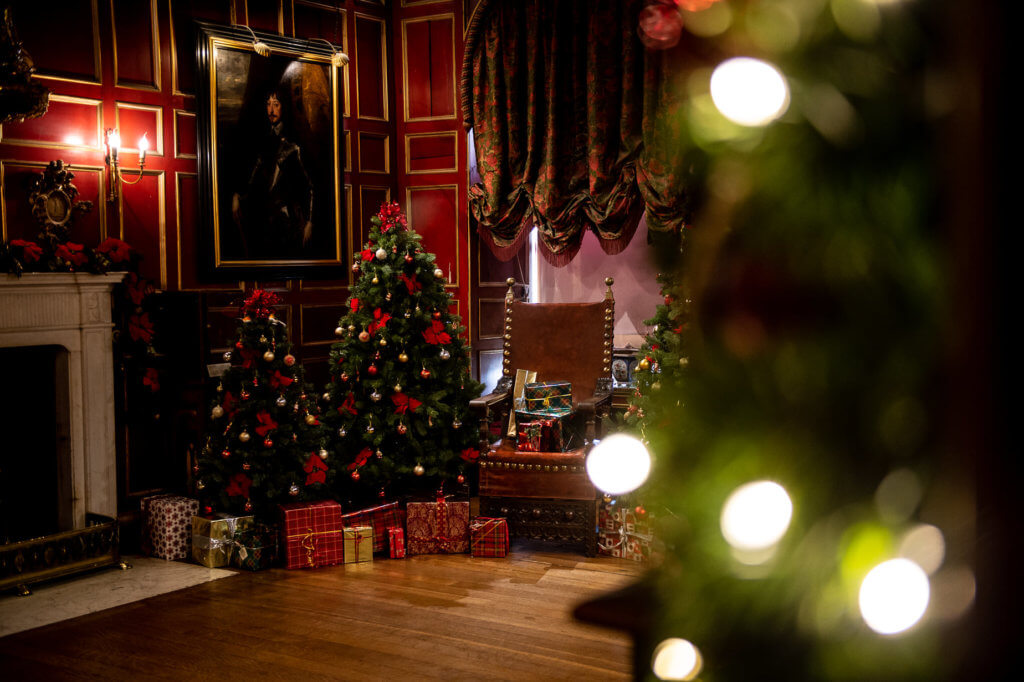 Tickets for the Santa Grotto in Warwick Castle are £38 with access to the Castle included (normally £26) so you can enjoy a whole day out at the same time, and there's nothing cooler than meeting Santa Clause in a castle. Warwick is ideal for this as it also provides other yearly family-fun activities, such as ice skating, and even a Christmas market! The atmosphere simply cannot be beaten.
BOOK YOUR TICKETS TO WARWICK CASTLE
BEFORE YOU GO TO SAVE TIME & MONEY
9. Oxford Castle and Prison
Oxford, Oxfordshire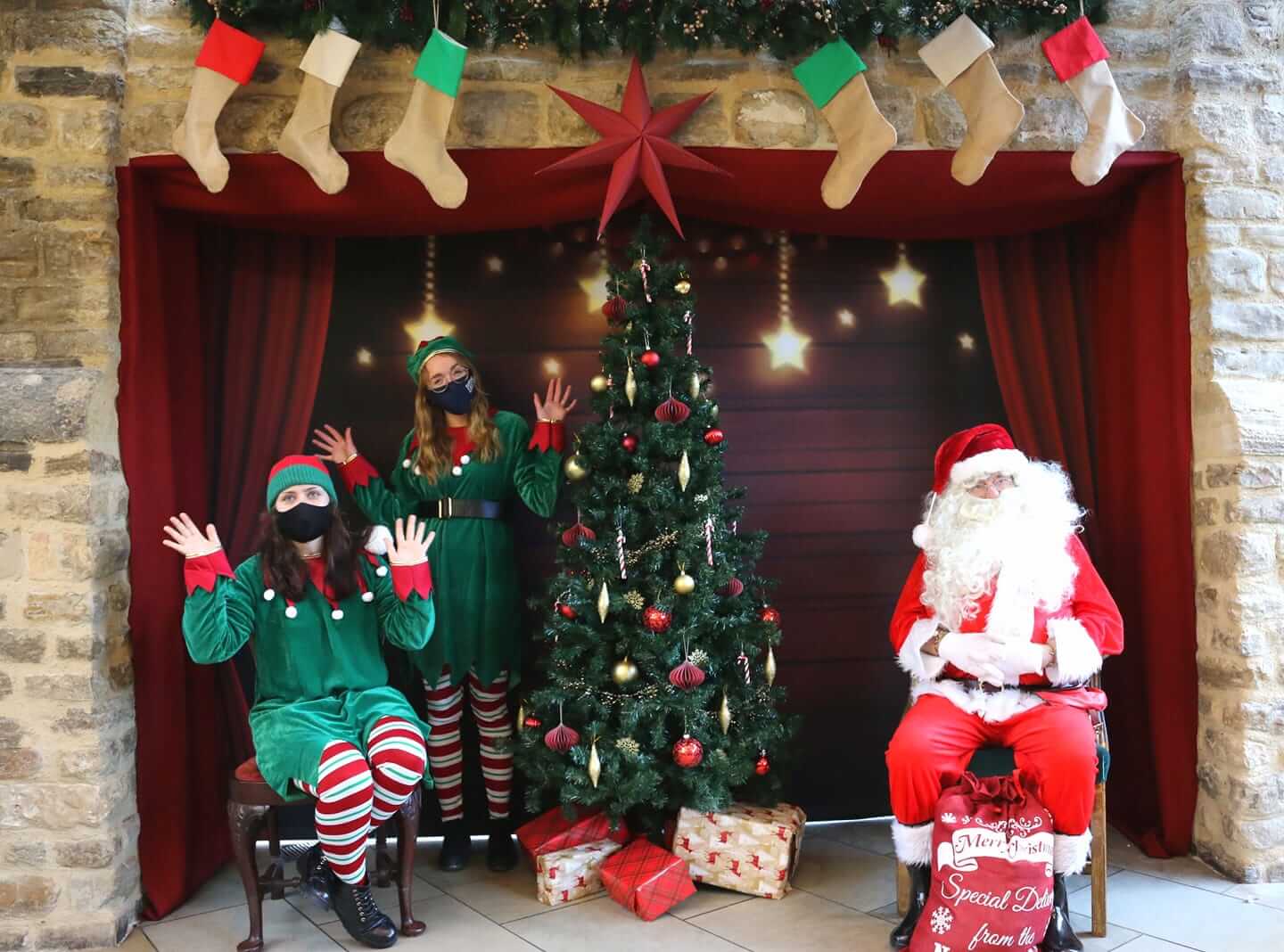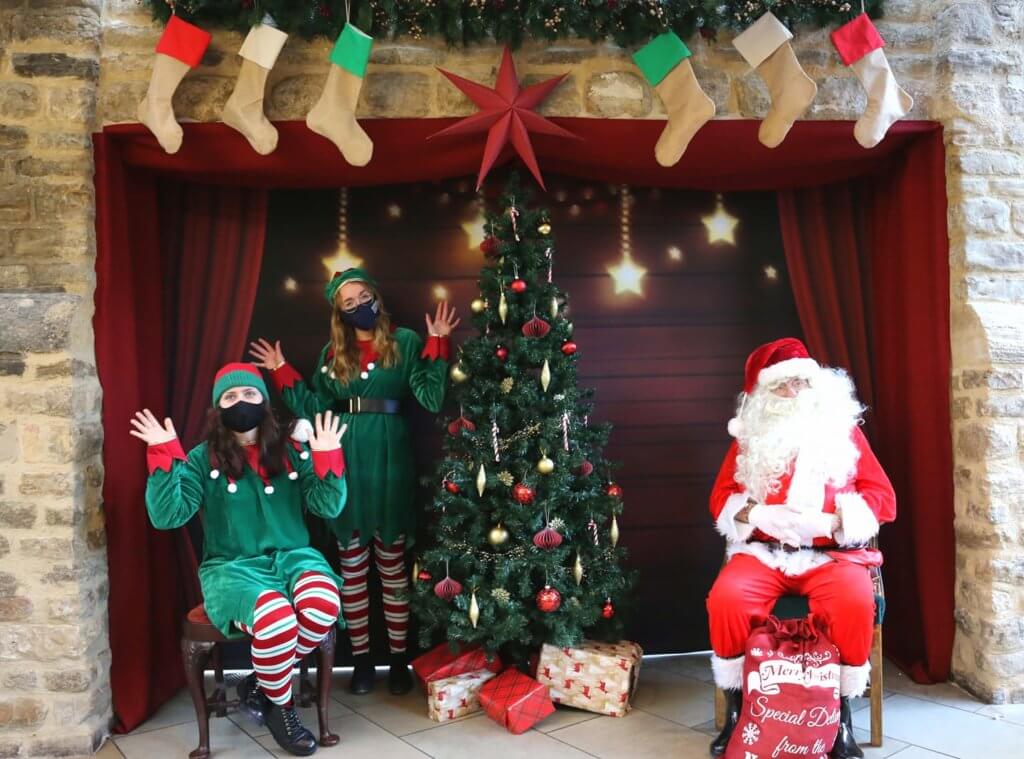 Just about the only thing more interesting than a castle, is a castle with a thousand years of history that primarily served as a local prison! This year the grotto at Oxford Castle and Prison costs about £20.00 for one adult and child together, and £16.00 for an additional child. It's a very authentic experience in an extremely authentic place – and serves as a wonderful opportunity to do a bit of historical sightseeing while providing the whole family with a magical Christmas experience!
Click here for more great days out in Oxfordshire at Christmas.
10. Dover Castle
Dover, Kent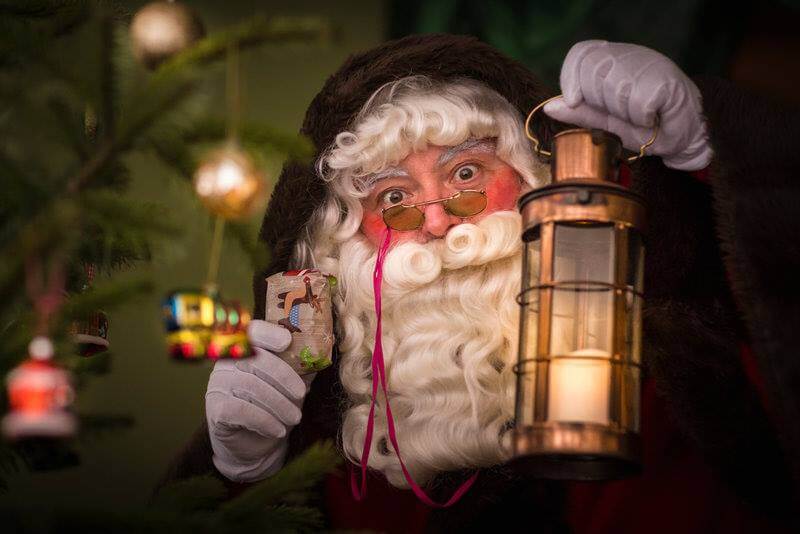 Speaking of iconic, there are few places more so than the white cliffs of Dover – and Dover Castle just so happens to sit right atop those cliffs, far up from the crashing waves below. Dover Castle on its own would be a unique experience, but a Santa's Grotto in the gorgeous location is not only unique – it's unforgettable.
In previous years Santa has visited Dover Castle for the festive season, with tickets costing around £17 per adult and £10 per child, and this is a wonderful Santa day out. No word on 2023 as of yet, but keep your eyes peeled on the Dover Castle website for info on this year's events.
Santa's grottos on the water!
When you think about a Santa Grotto, the mind tends to take you right to the usual picture – a gleaming, decorated wonderland full of lights and helper elves all around, in what's just about known as 'the usual experience'. What isn't usual by any means is the divine opportunity to meet Santa where you'd least expect him – on a boat!
11. In the New Forest
New Forest National Park, Hampshire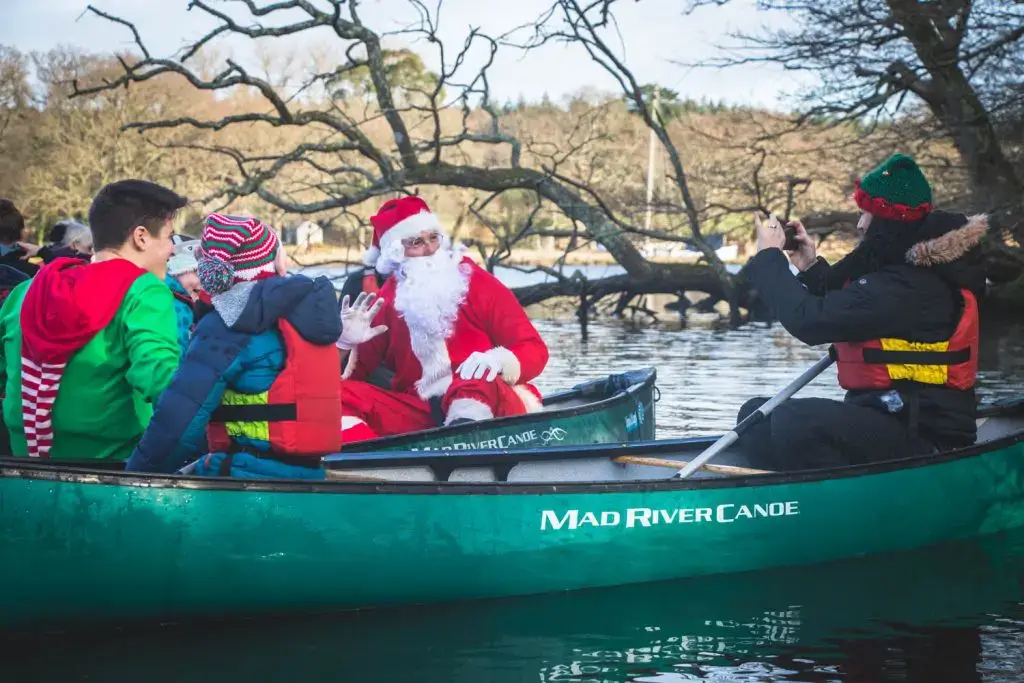 The New Forest provides an extremely unique opportunity when it comes to meeting Santa, in a way you're not likely to experience anywhere else – on a canoe, along the Beaulieu River in the infinitely beautiful English National Park. This 90 minute adventure is complete with toasty cups of hot chocolate, and a present from Santa to each child on the trip!
Check out the Christmas canoe paddle for more details.
12. Basingstoke Canal
Basingstoke, Surrey and Hampshire County
If you feel like a canoe may be cutting it a little too uncomfortable for a 90-minute trip, then this is the option for you. More of a cruise than an adventure, on a comfy little boat called the Rosebud, you'll find yourself and your family steaming down the Basingstoke Canal while interacting with Santa Claus.
Not that it ends there, of course – the boat's destination is Santa's workshop, where plenty of fun activities can be held, from colouring, to gift giving. Mince pies and hot drinks are available all round. Bookings for this Santa experience are open so get in there quick!
13. York's Santa Cruise
York, Yorkshire
Of all the river cruise options for a Santa day out, this one has what's by far the biggest boat, and is the easiest to access. Well, if you live near York that is.
The largeness of the boat – the Captain James Cook – makes for greater ease when social distancing, and allows for each visiting group to be seated at their own table on the Santa Cruise, which can accommodate up to six guests. On top of this, alongside the wonderful opportunity to meet Santa over the waters, each child is also supplied with an activity pack and colouring book. The cruise lasts an hour, and includes food and drink.
Seeing Santa at a theme park
14. Alton Towers' Lightopia Seasonal Wonderland
Alton Towers have set up a Lightopia Seasonal Wonderland for guests, featuring 'a magical immersive journey through the 4 seasons that will transport you to a whim-tastical land where you can control time'. Sounds pretty amazing hey?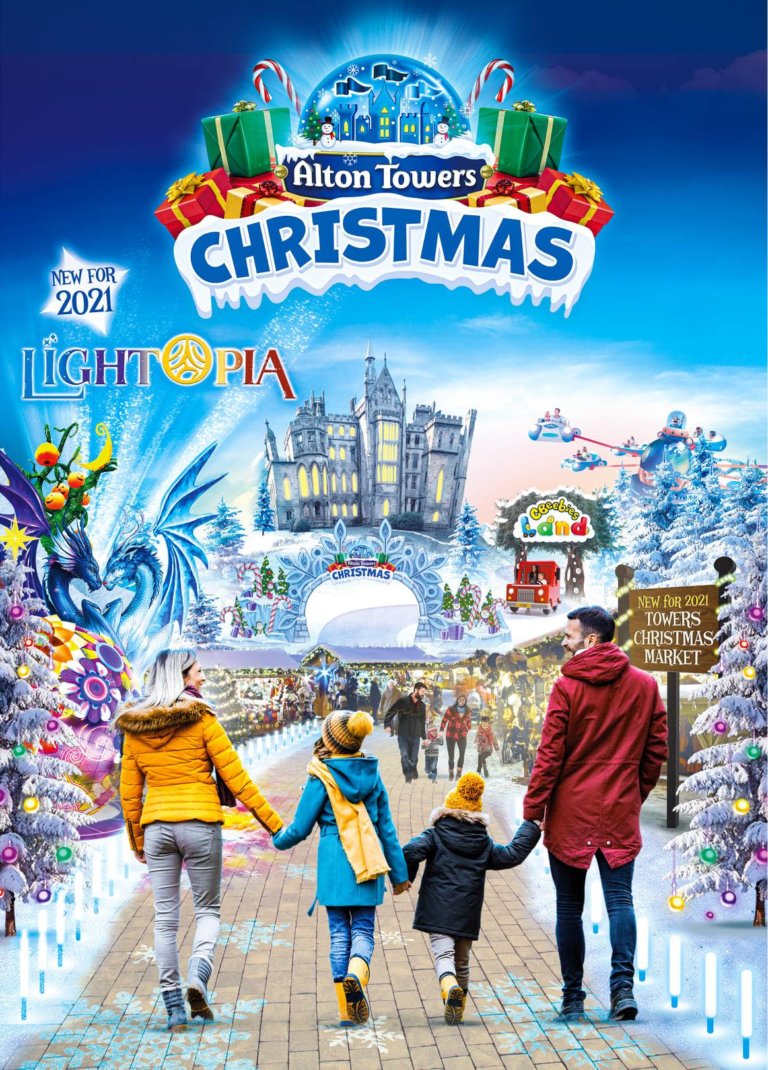 There's also lots of seasonal entertainment on offer, a Towers Street Christmas Market, and over 60 fantabulous and wondrous market stalls too.
If you want to see Santa at Alton Towers you can join the Santa's Sleepover in the most magical, wonderful Christmassy Escape. Includes a stay at the Alton Towers hotel, the waterpark and an evening meal too. Alton Towers was voted as the BEST day out in England according to our readers in our recent travel trends survey. This makes it the number ONE tourist attraction in England!
BUY YOUR ALTON TOWERS TICKETS HERE
It's £68 at the door, but £35 on that link!
Buy in advance to save time in line, and help you budget for the day.
15. Chessington's Winters Tail at Chessington World of Adventures
For a great Santa experience this year, how about visiting Chessington World of Adventures for a big Santa day out? Here you can meet Father Christmas in his grotto, encounter the Elves in the Toy Workshop, and enjoy the usual top quality Chessington rides and attractions too. You can also meet some of the incredible animals in the Chessington zoo and Sea Life Centre too.


You'll also be able to step foot into Santa's grotto where you'll meet the big man himself, and get a gift too. It doesn't end there – your ticket also gets you access to Chessington's Winters Tail WILD CHRISTMAS PANTO. And check out the opportunity to stay over with Santa if you want to extend your trip even longer.
Get your tickets to Chessington here!
16. LEGOLAND at Christmas
LEGOLAND makes for the perfect Santa day out. LEGOLAND at Christmas is just so special, there's no better place for a day out with the kids!
If you want to meet Santa at LEGOLAND you can get a special golden ticket to see him in his log cabin and receive a special LEGO gift. You might also spot him around the park in the day, in his magical sleigh.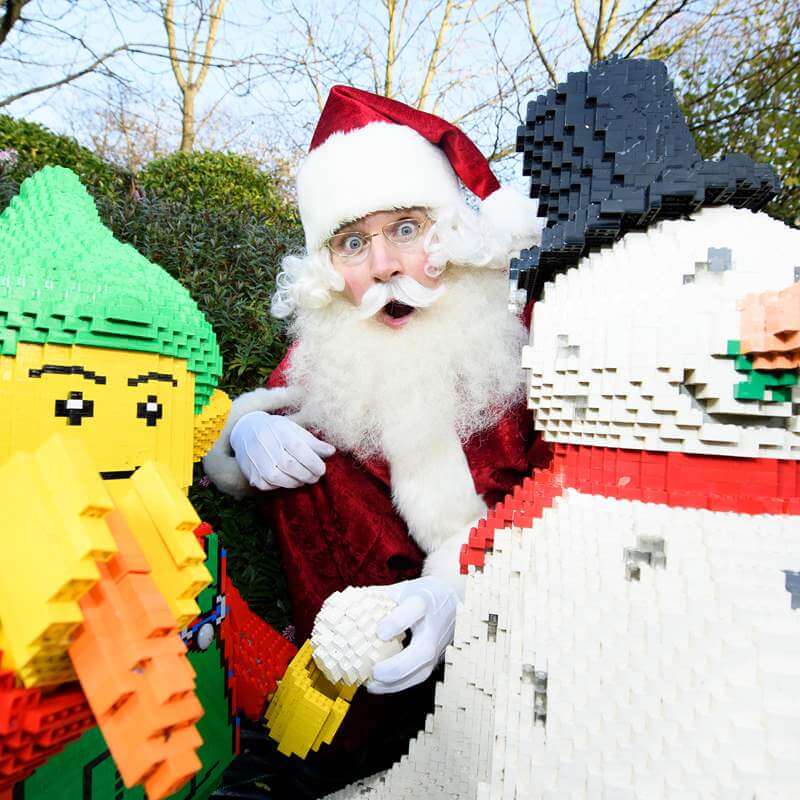 Visit LEGOLAND for your Santa experience this year and you can also watch the fun DUPLO Puppet pantomime and even an amazing Holiday Harbour lights show that will leave you full of the Christmas spirit. They're also offering a deal where if you buy a ticket to LEGOLAND this year, you can go for FREE next year – crazy!
BUY YOUR TICKETS TO LEGOLAND HERE!
---
READ MORE: The Best Theme Parks in England
READ MORE: The Best Gift Experience Days for Him
---
Have a Santa experience on a train
17. North Norfolk Railway Santa Experience
The North Norfolk Railway is putting on some magical seasonal trips this year, especially to see Santa. You can pick up some snacks from The Old Luggage Office before you set off on the steam train, to Santa's Grotto.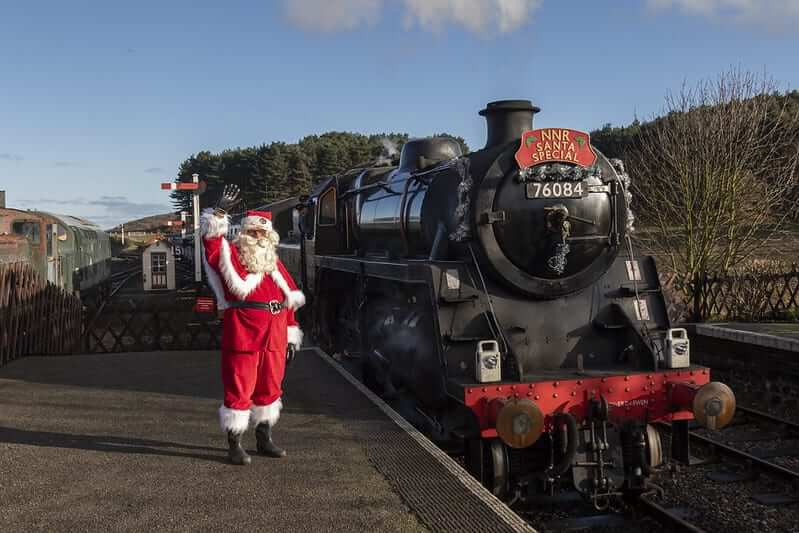 Alight at the charming Edwardian Station at Weybourne, enjoy seasonal refreshments for adults and children and stroll through the marvelously decorated and themed Christmas Tree Kingdom en route to see Santa and his elves. There's a wrapped present for every child and time for photographs before you rejoin the train for the run back to Sheringham.
18. Bluebell Railway Santa Experience
The Bluebell Railway in Sussex is offering private compartments for your yearly Santa Experience. You'll get mince pies, chocolate coins, and plenty of Christmas music on your festive ride.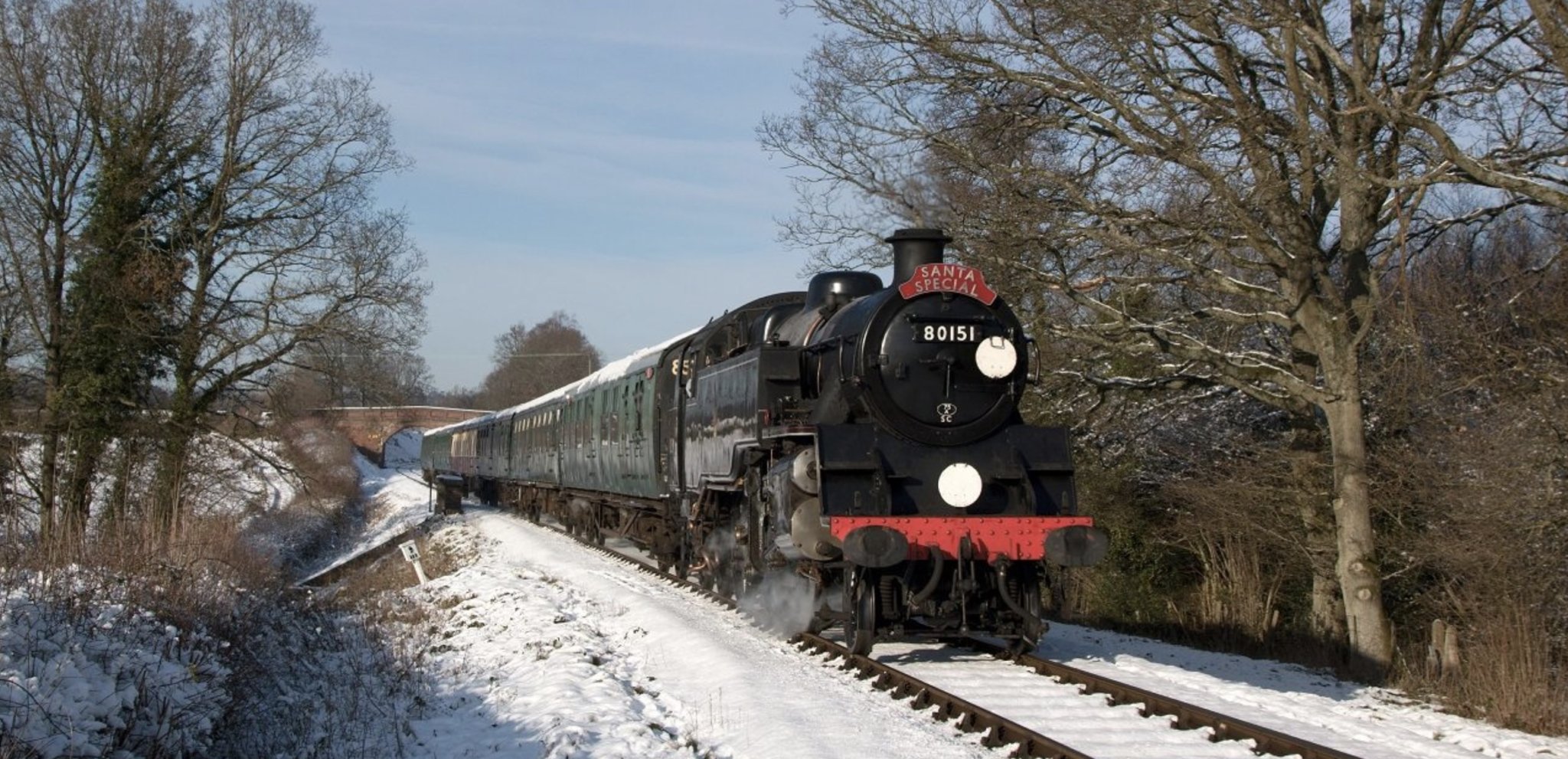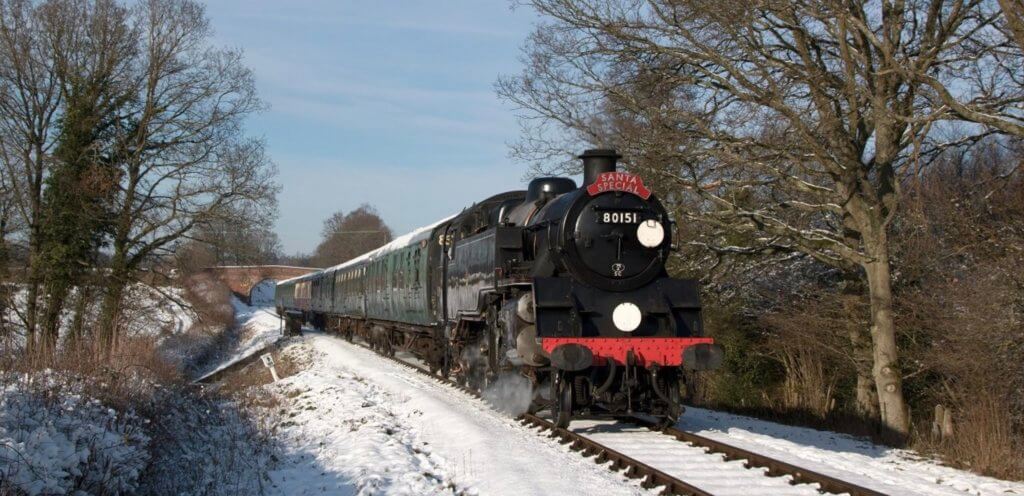 Once you arrive at Santa's grotto you can pick up your special toy from the workshop, enjoy some Christmas punch, and head back home via the Christmas gift shop.
The whole Santa experience will take around 2 hours from Sheffield Park and 2 hours 15 minutes from East Grinstead
19. Santa Special with East Lancashire Railway
East Lancashire Railway are also offering a fantastic Santa day out on their trains, with a magical trip through a winter wonderland.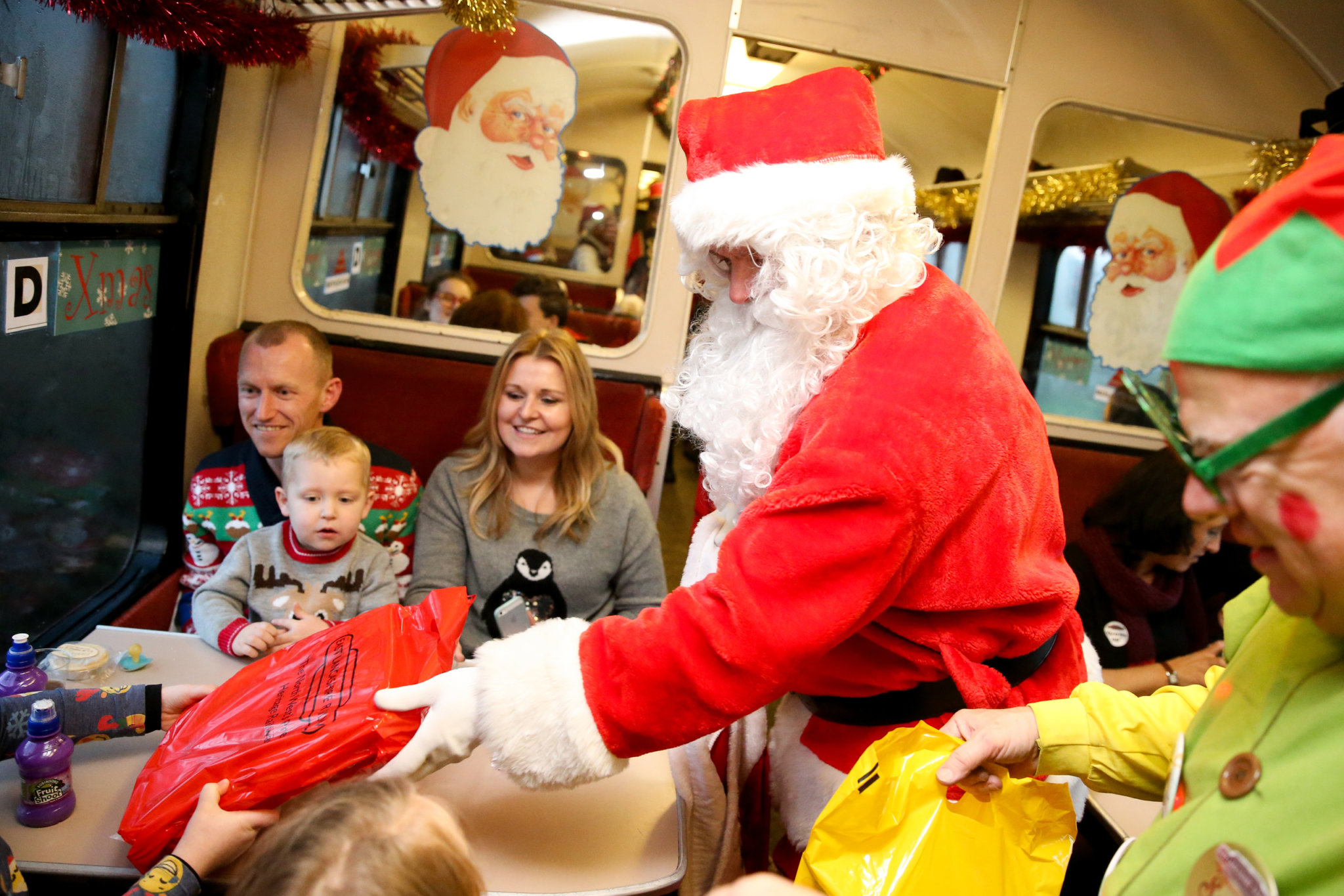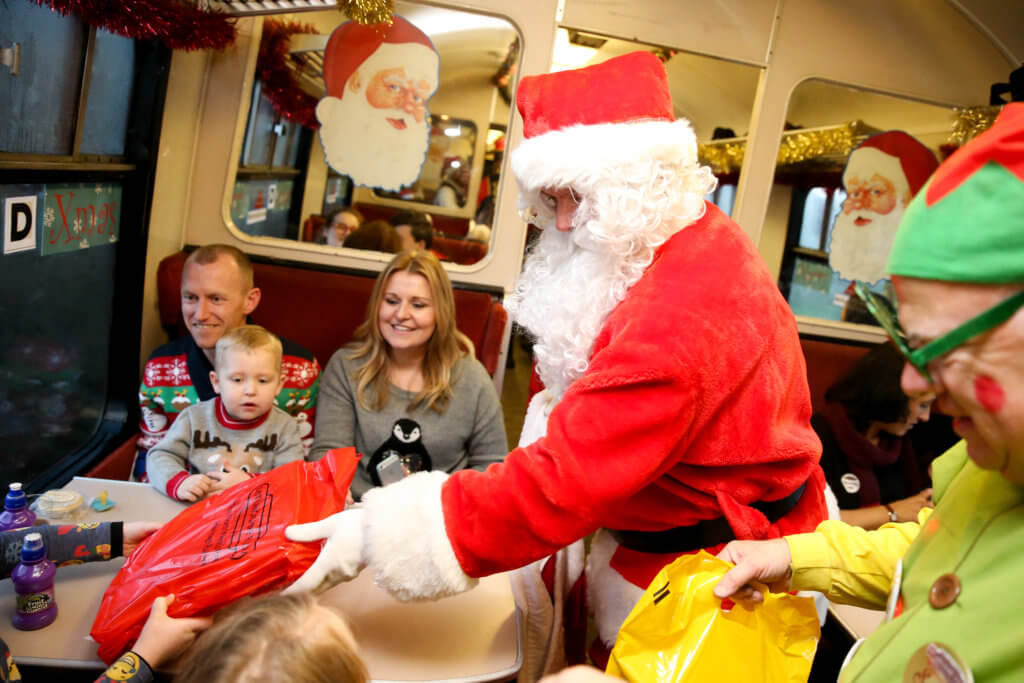 Santa experiences in England
There are loads of opportunities to meet Santa in England – even the weird or unique opportunities aren't lacking. The stranger the experience, the more memorable it may even be for your loved ones, so don't hesitate to explore your options as broadly as possible!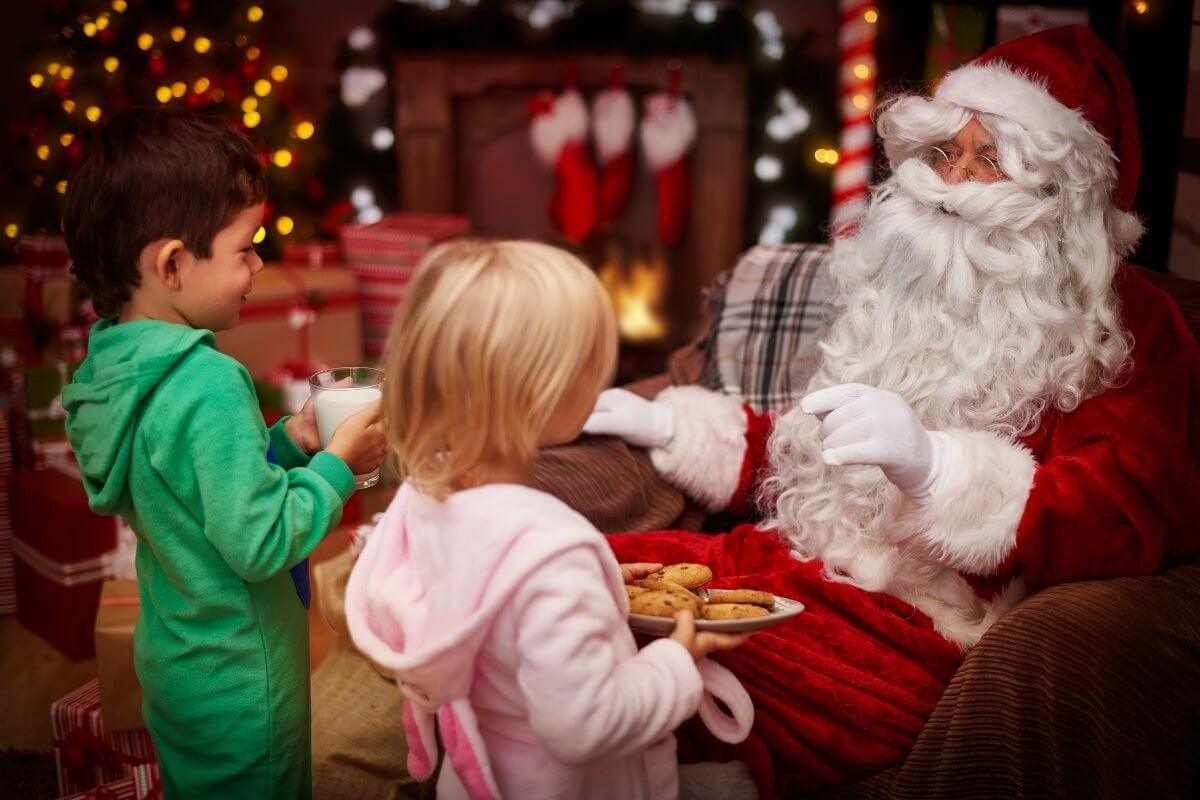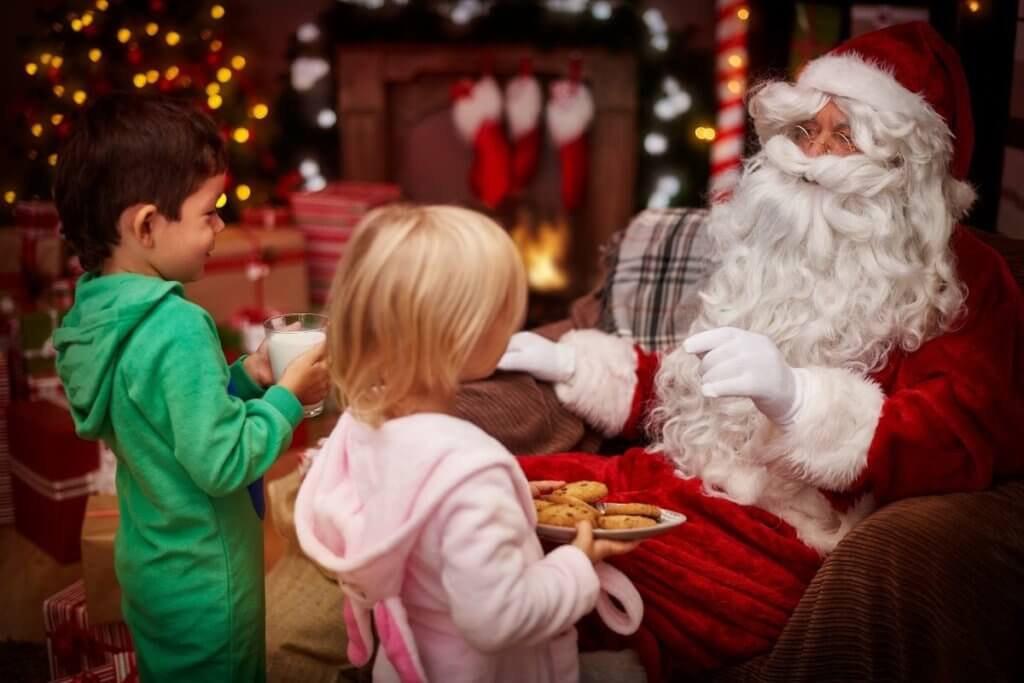 A castle trip with that ideal ancient atmosphere, or even a mystical cruise along the river will almost certainly stand out much more than your average trip to the shopping centre – but even then, the best of those centres always offer something magical and interesting!
Don't hesitate – no matter your choice, you're sure to find the ideal Santa Grotto for you, and make your family's Christmas an infinitely merry one.
---
Quick List: 19 Best Santa Experiences in England for 2023
Santa at London Zoo
Santa at Christmas at Marwell
Santa at Rand Farm Park
Selfridges – London, Birmingham, and Manchester
Hamleys – London, Glasgow and Lakeside
Lakeside – The Quay, in Essex
Harrods – one of the best Santa Grottos found in London
Visit Santa at Warwick Castle
Visit Santa at Oxford Castle and Prison
Visit Santa at Dover Castle
Visit Santa at in the New Forest
Basingstoke Canal
York's Santa Cruise
Alton Towers' Lightopia Seasonal Wonderland
Chessington's Winters Tail at Chessington World of Adventures
LEGOLAND at Christmas
North Norfolk Railway Santa Experience
Bluebell Railway Santa Experience
Santa Special with East Lancashire Railway
---